"Surprise! Paul and Gabrielle are getting married!"
That was the sign guests were welcomed with when they attended what they thought was Gabrielle Lavars and Paul Jones' engagement party in Buninyong, Victoria.
The pair set their sights on a surprise country wedding after Paul had spent some time away over in the USA. "In the space of two months we planned, countries apart, for a ceremony and reception to take place," explains Gabrielle, 28. "While Paul focused on his sporting career, I worked furiously to plan and execute our dream wedding!"
But there almost wasn't a wedding at all – Paul was due to return to Australia a week before the wedding, but bad weather threw a spanner in the works. "He finally found a flight that would have him back the Friday before the wedding," says Gabrielle.
The bride took on the responsibility of organising the wedding décor. "I, with the help of my bridal party, dressed the tables with bird cages, jars, bottles and tins decorated in pastel adornments."
The January 11, 2014 wedding was what Gabrielle describes as her "fairy tale ending". "It was a wonderful surprise for all, we couldn't have asked for a more perfect start to their marriage."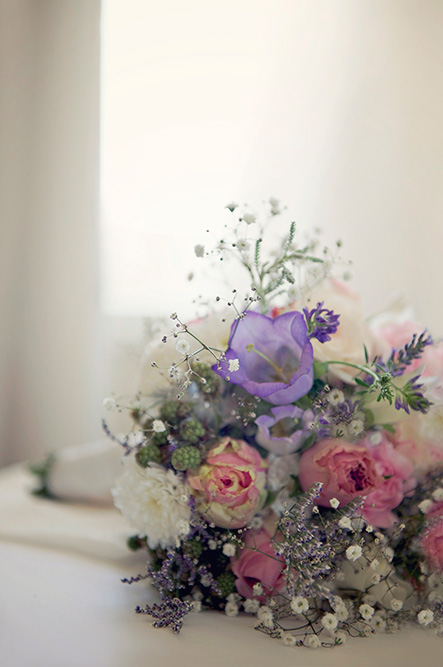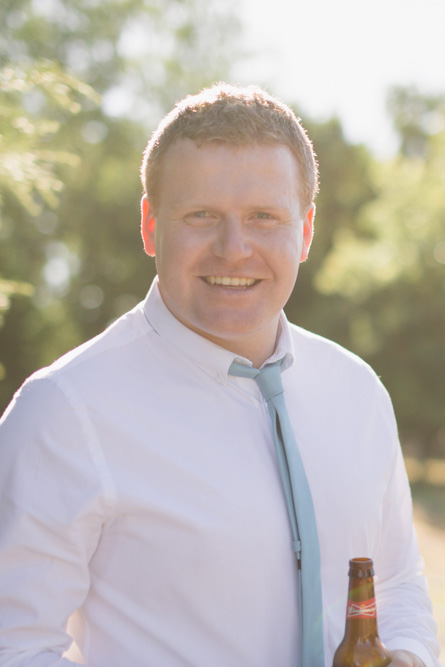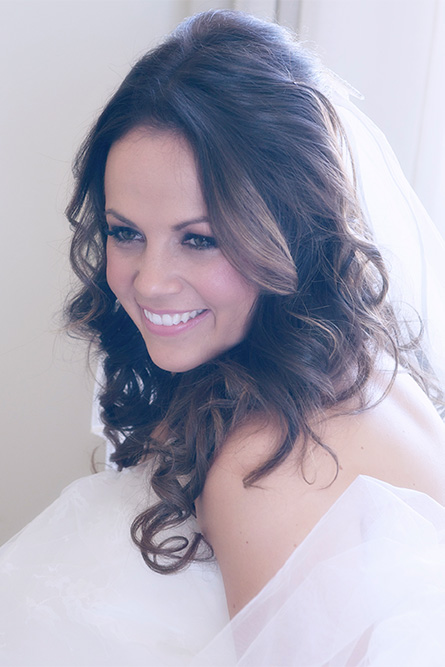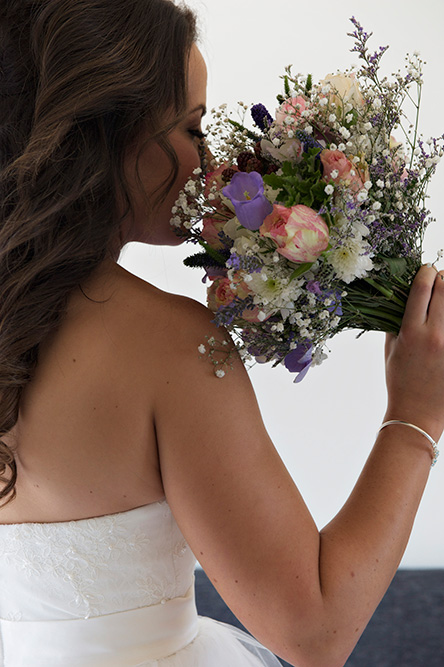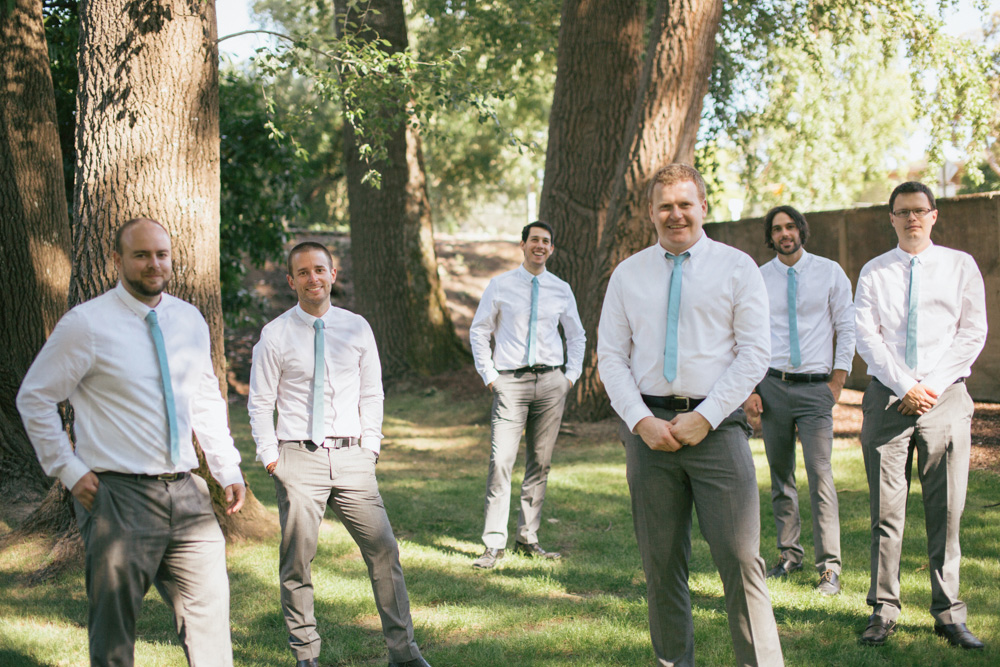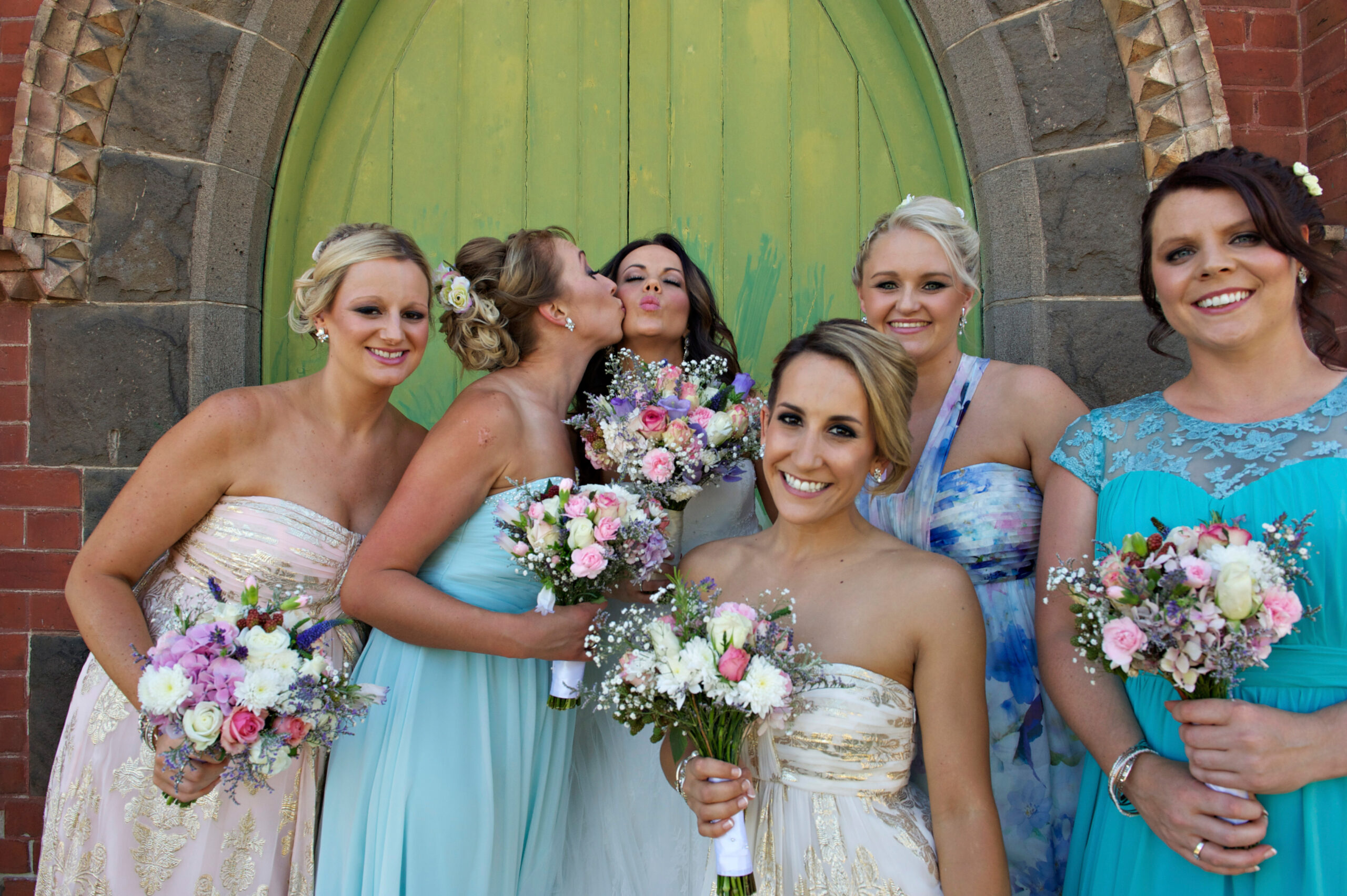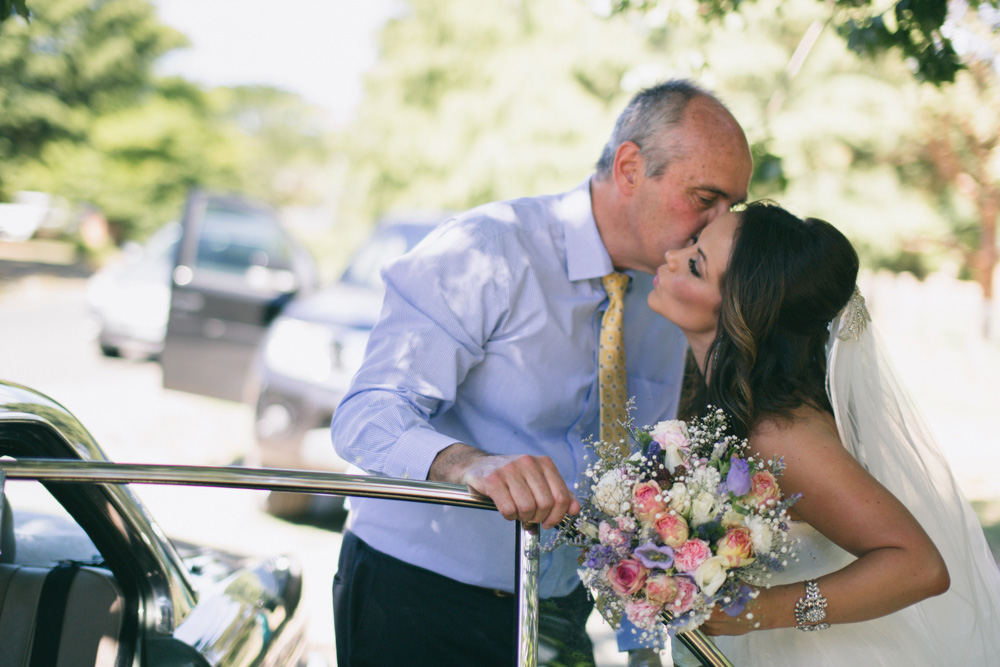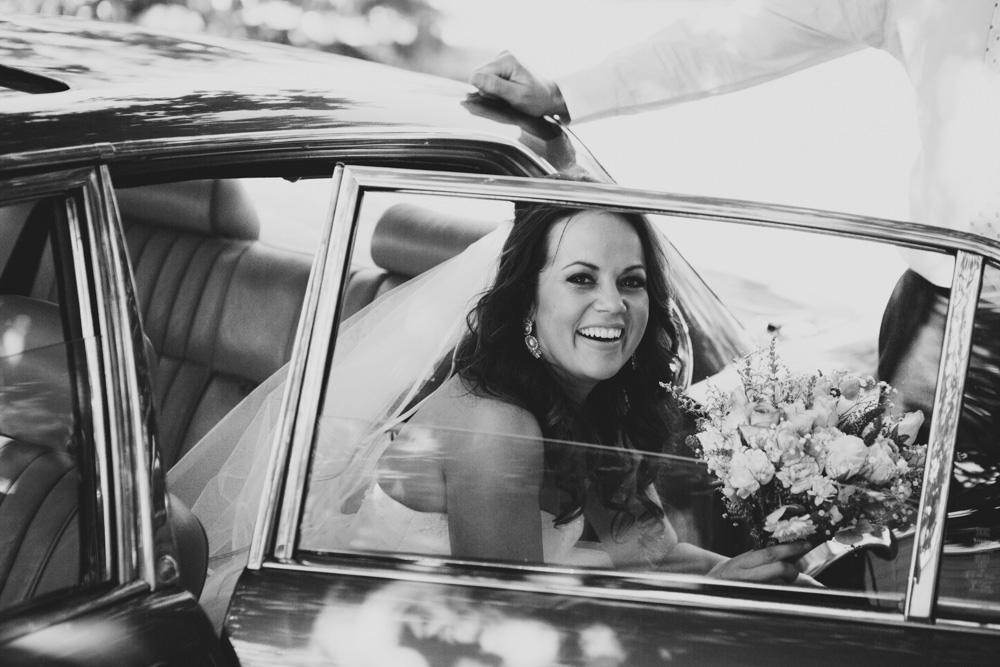 Bike championships were taking place in Buninyong the same weekend as the pair's wedding. "All staff at the gardens and town hall were very accommodating and helpful, to ensure their day ran as smoothly as possible!" says Gabrielle.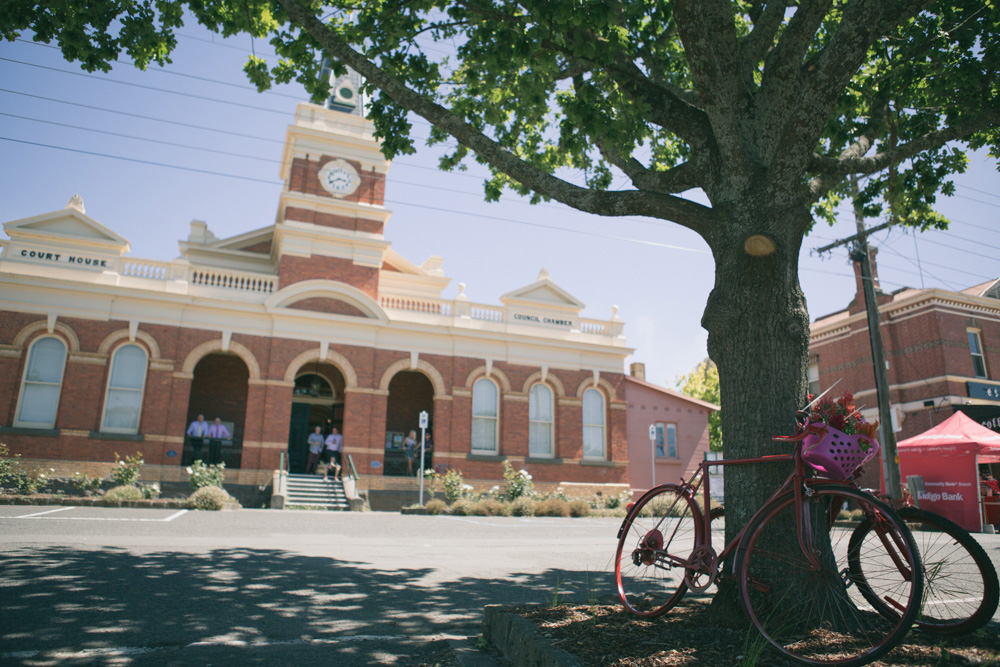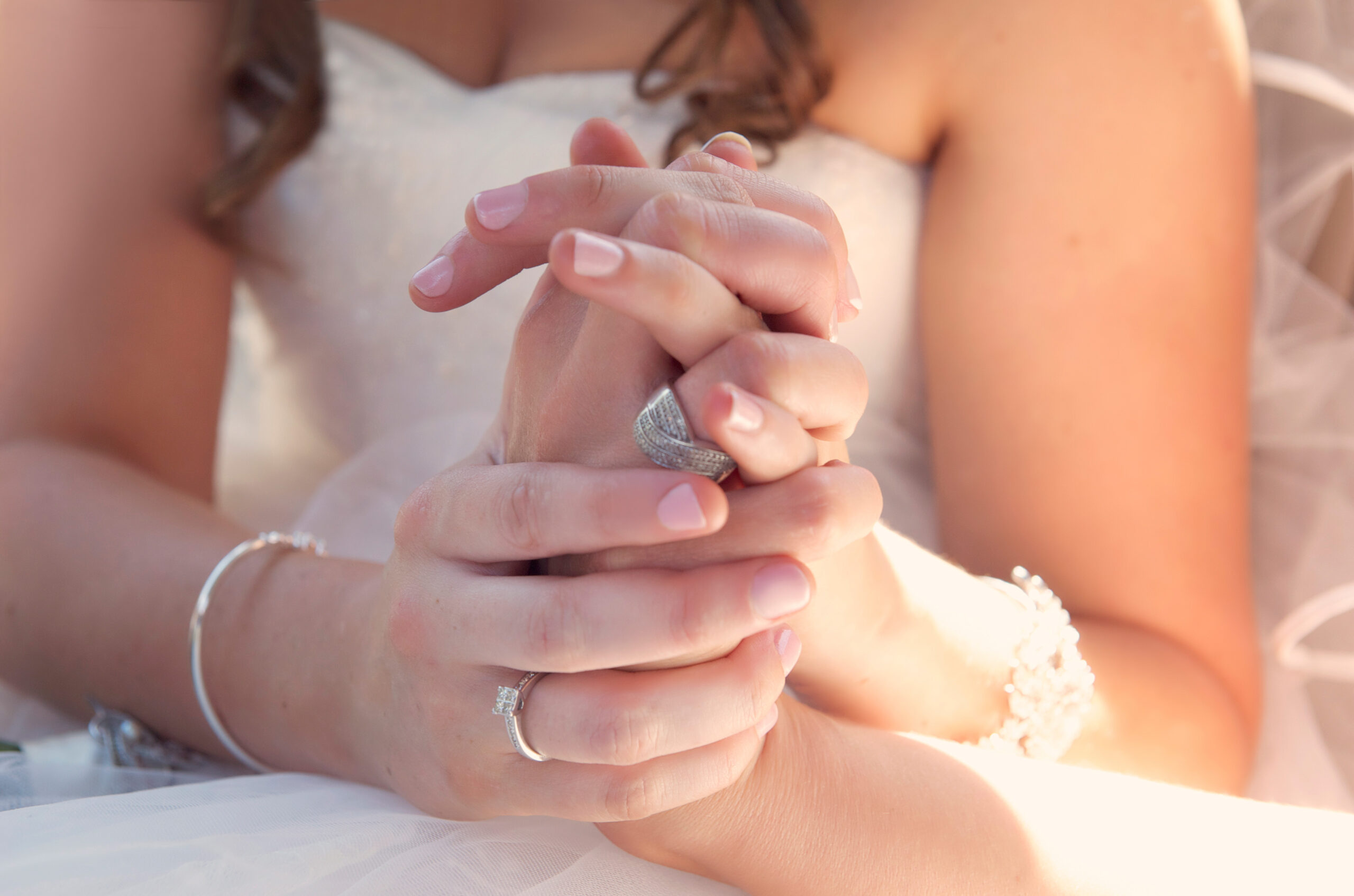 Gabrielle sourced her accessories from Forever New.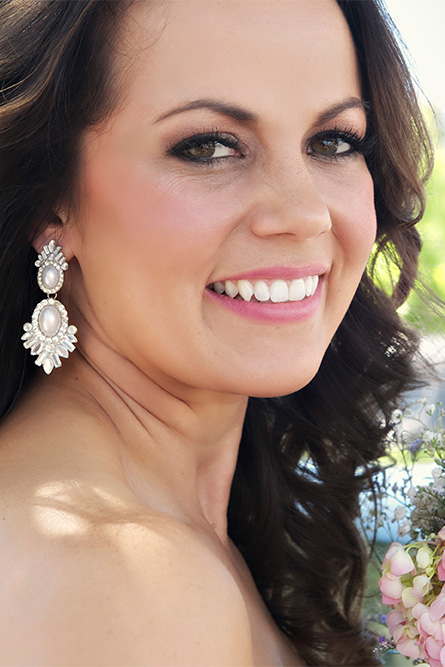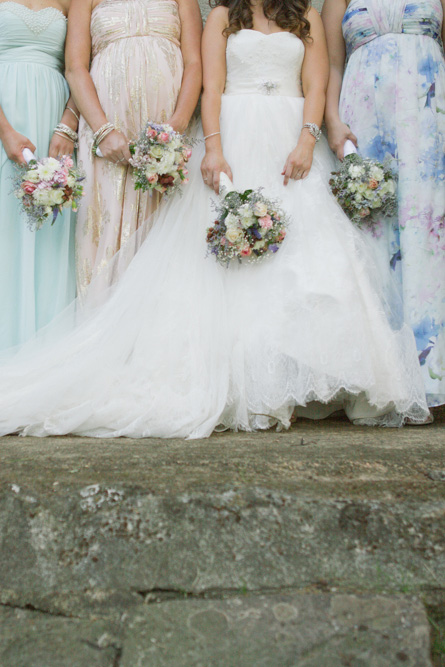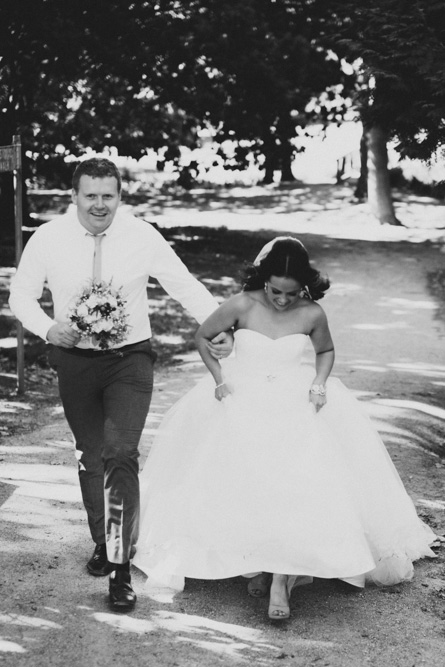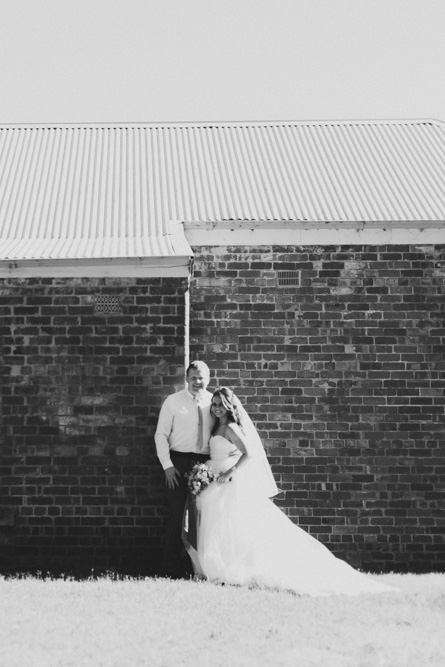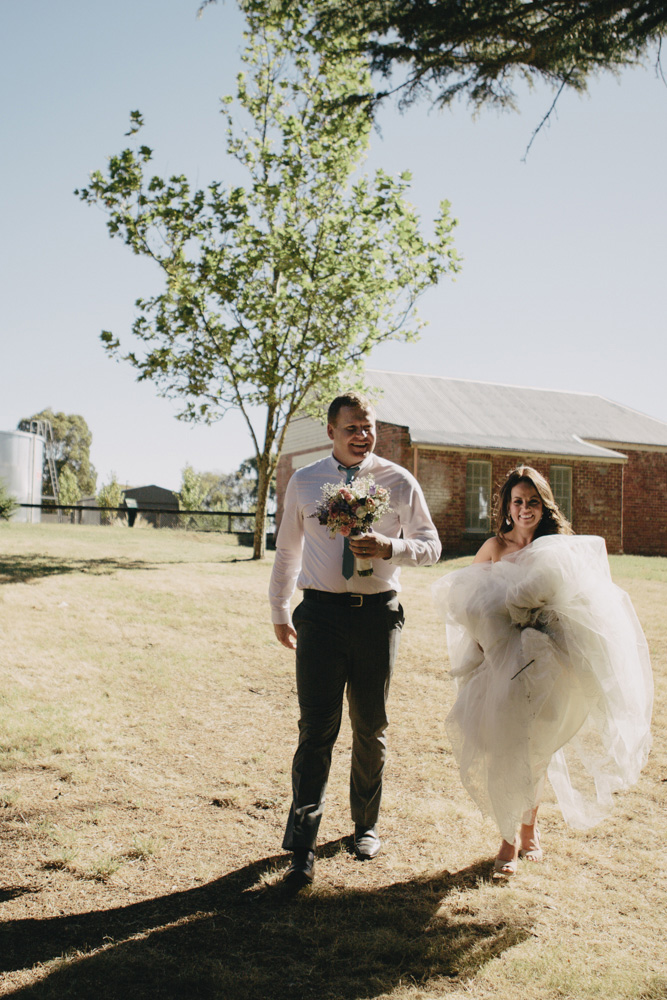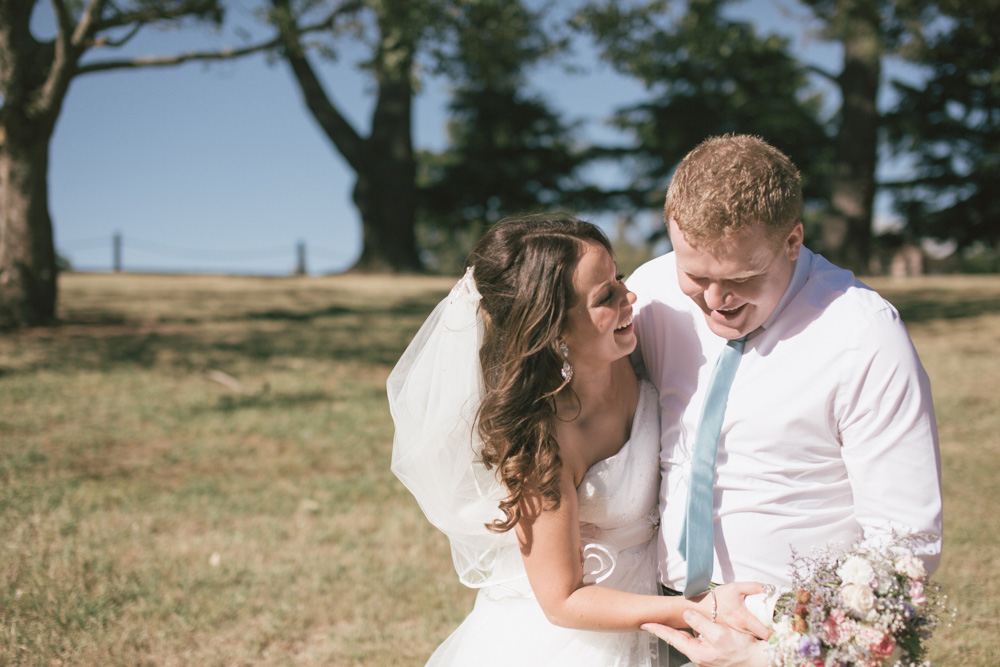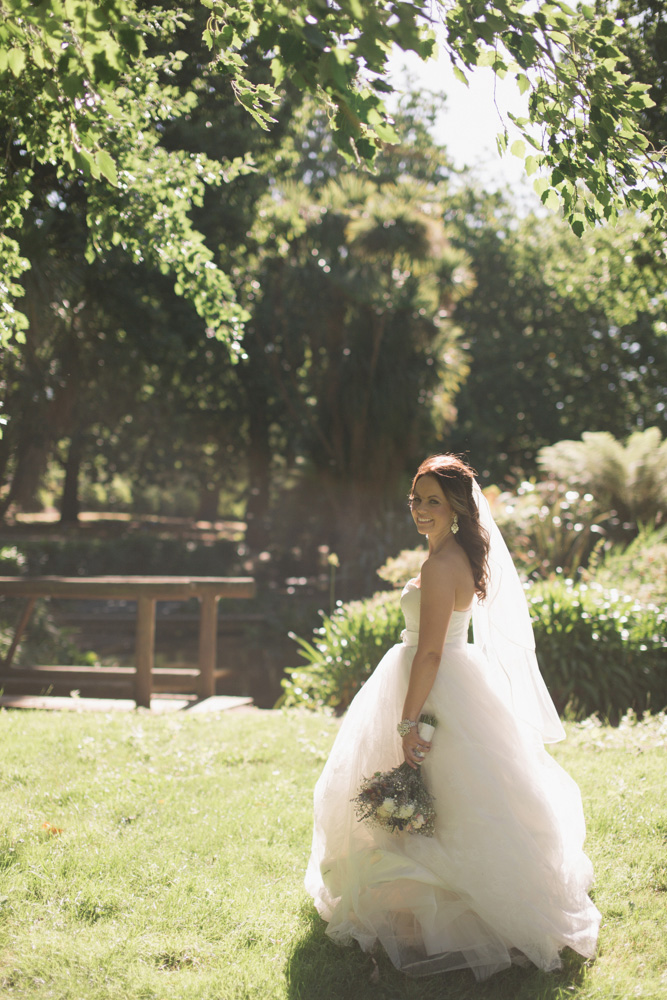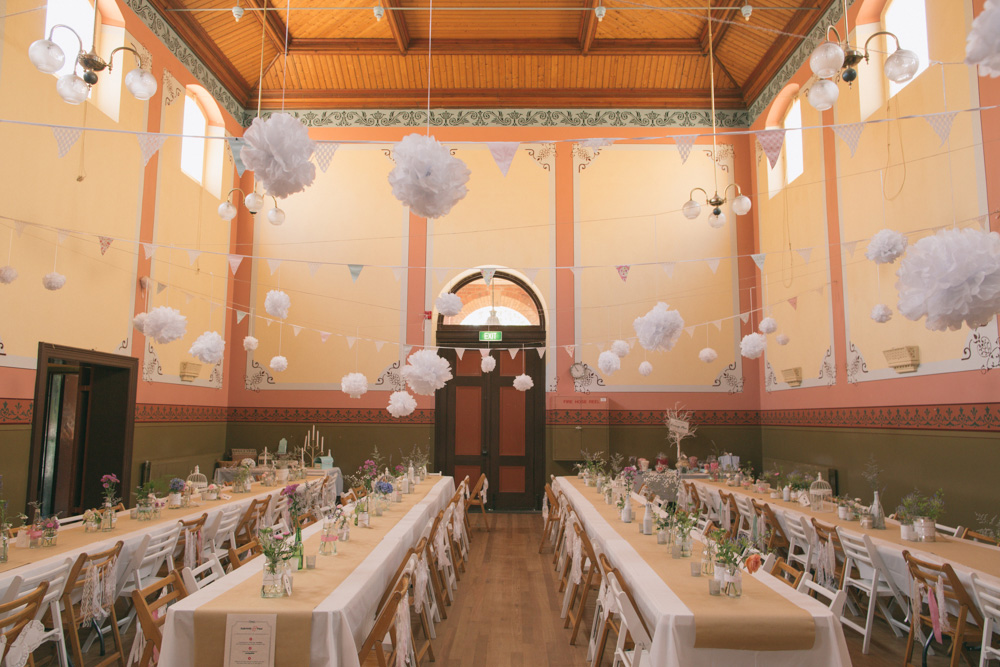 Gabrielle, a teacher, worked hard to craft her own event.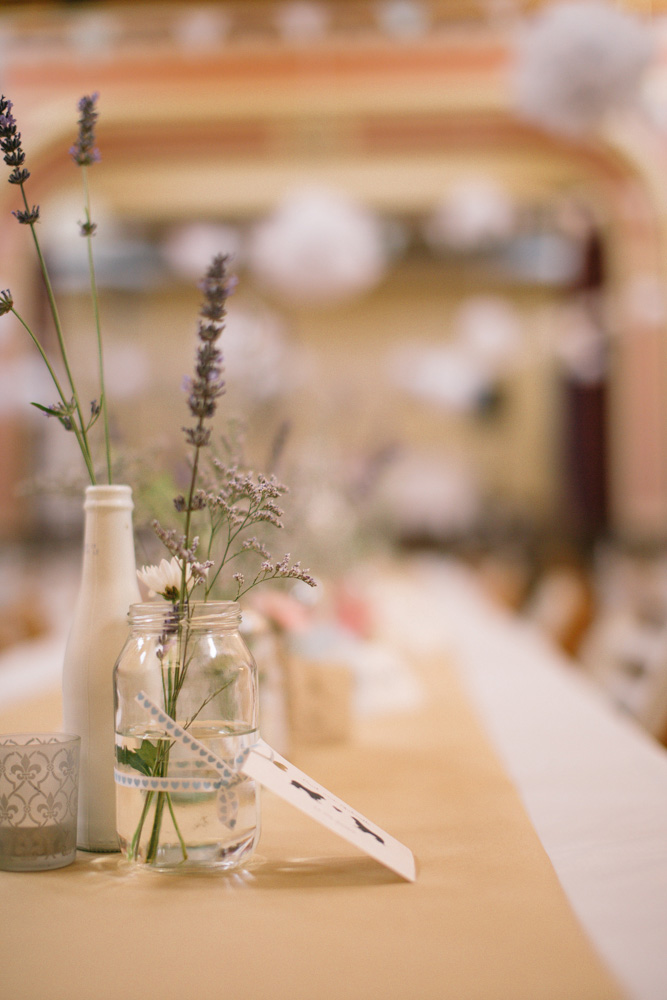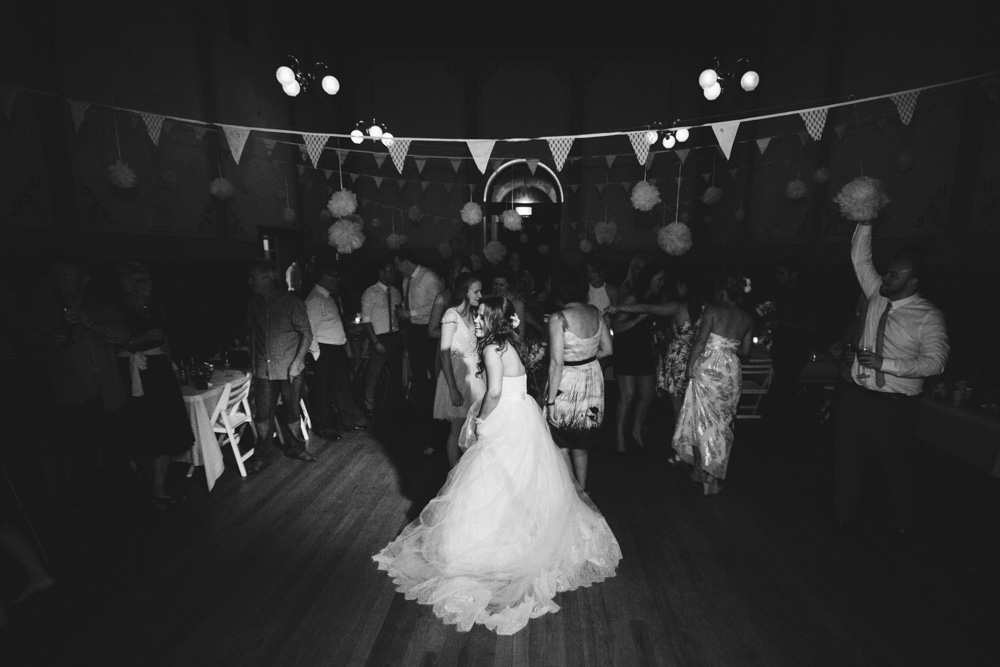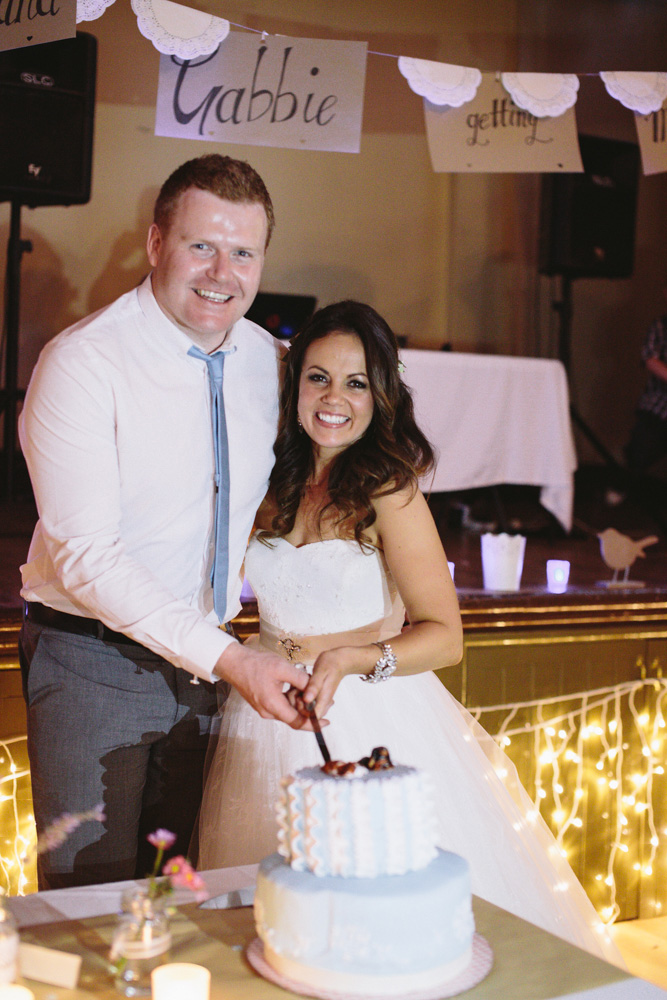 "Our wedding was perfect despite all obstacles, especially the potential disaster of not having the groom in the country!"
Photos courtesy of Chris Murgatroyd and Sharon Lapkin.