After about a month of dating on the down-low, Justine Nicholson and Reece Warwick couldn't wait to let the secret out.
"We weren't sure how my step-brother would feel about me dating his best friend," Justine, 24, explains of the reason behind the early secrecy. "Turns out he was totally cool with it."
Reece, also 24, popped the question soon after the couple's five-year anniversary. "Reece dropped to his knee and told me how he could not imagine his life without me," Justine recalls.
The Killarney Vale, New South Wales pair were in a hurry to walk down the aisle, planning their boho wedding in just nine months. "We found the perfect rustic venue on the Central Coast after hunting all over the coast and even considered moving our wedding north to get the look we were after," Justine says.
In the end, the couple discovered Gracelands, at Forresters Beach, which provided the boho touch they were after.
The couple wed on February 13, 2016 in front of 96 friends and family. Justine and Reece wrote their own vows and the bride praised her mechanic groom as  her "knight in greasy armour."
"It was the most perfect day, nothing went wrong and even if it did nothing could have ruined our day," Justine says.
Photos courtesy of Pure Love Photography.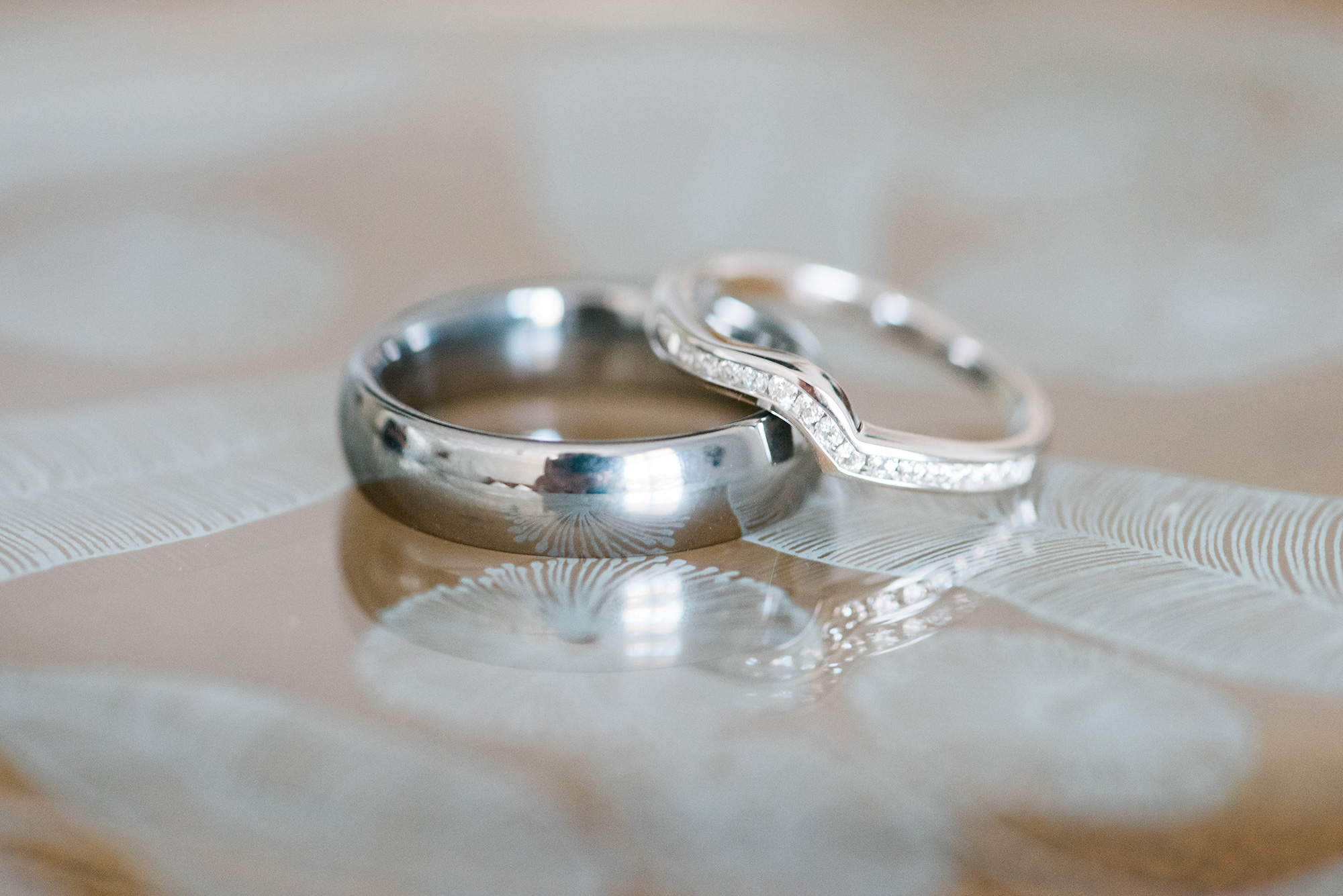 The couple found their classic rings at Michael Hill Jeweller.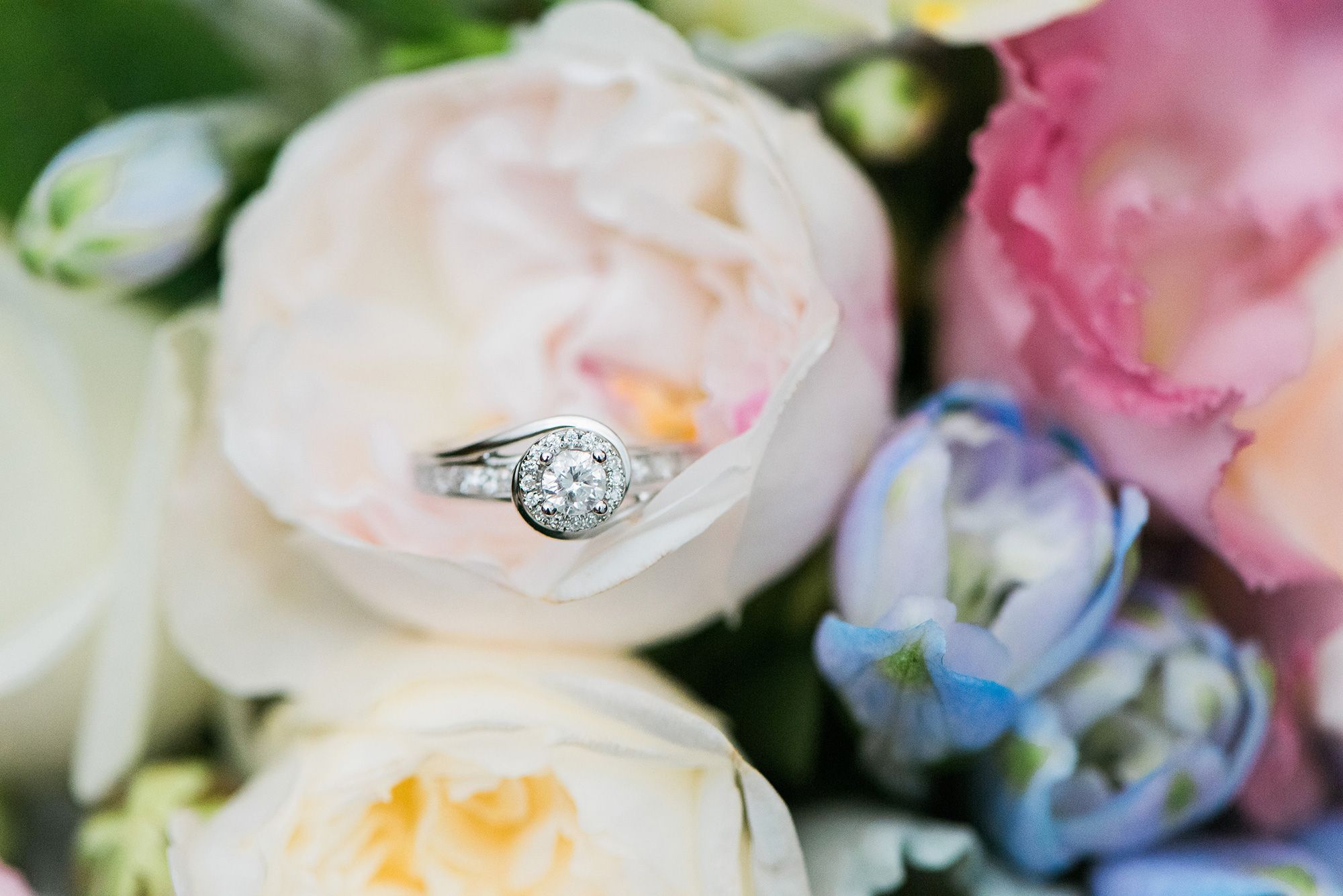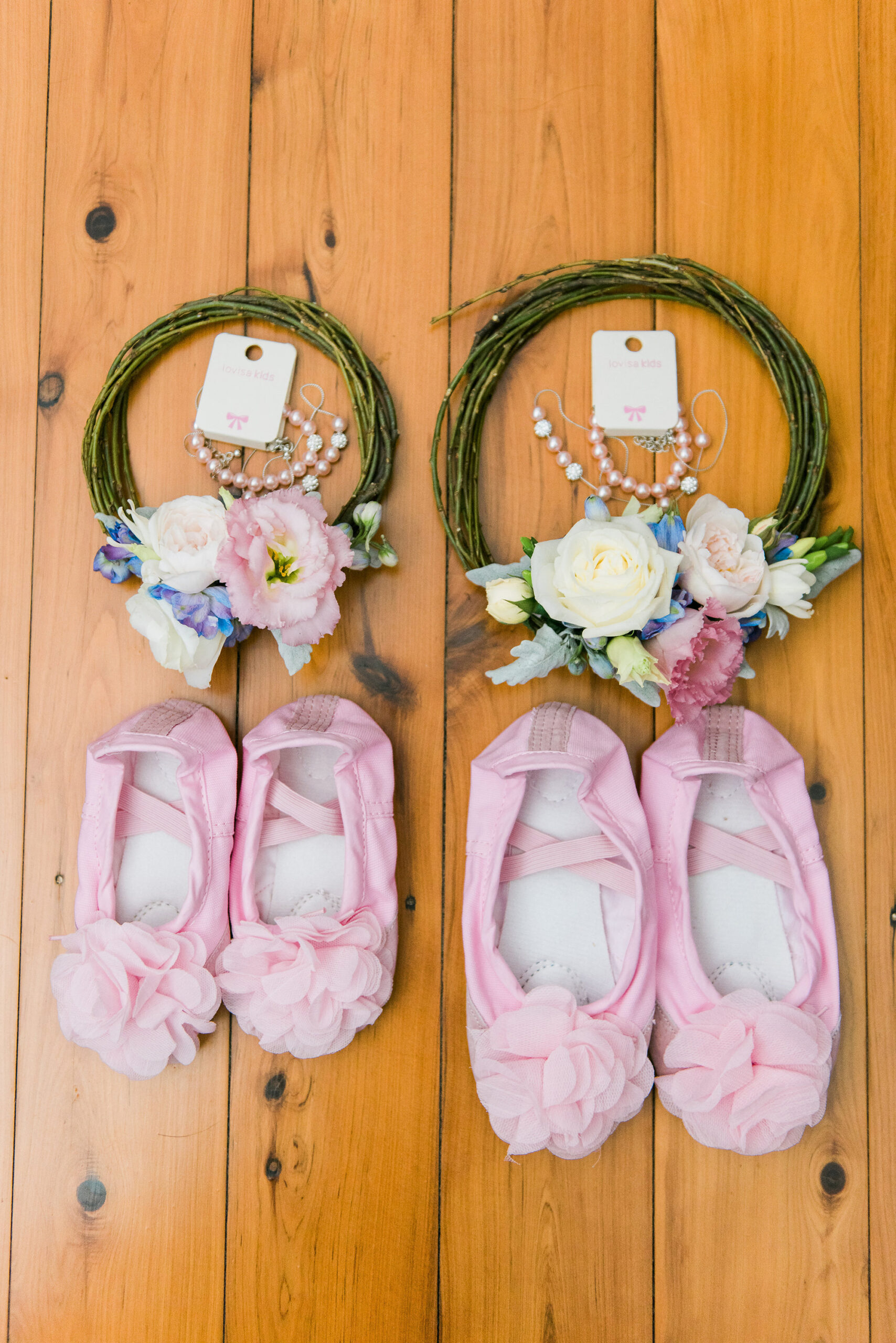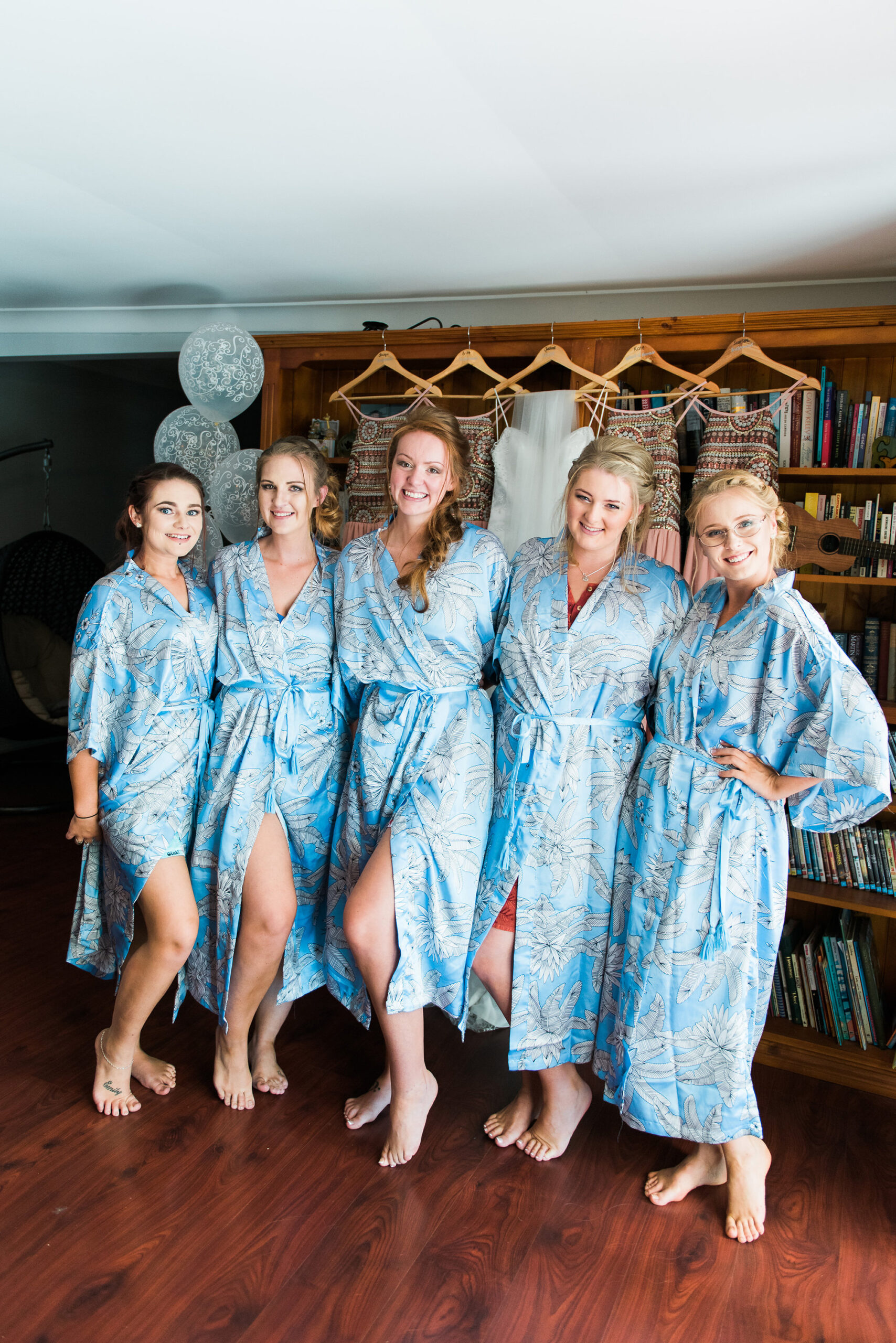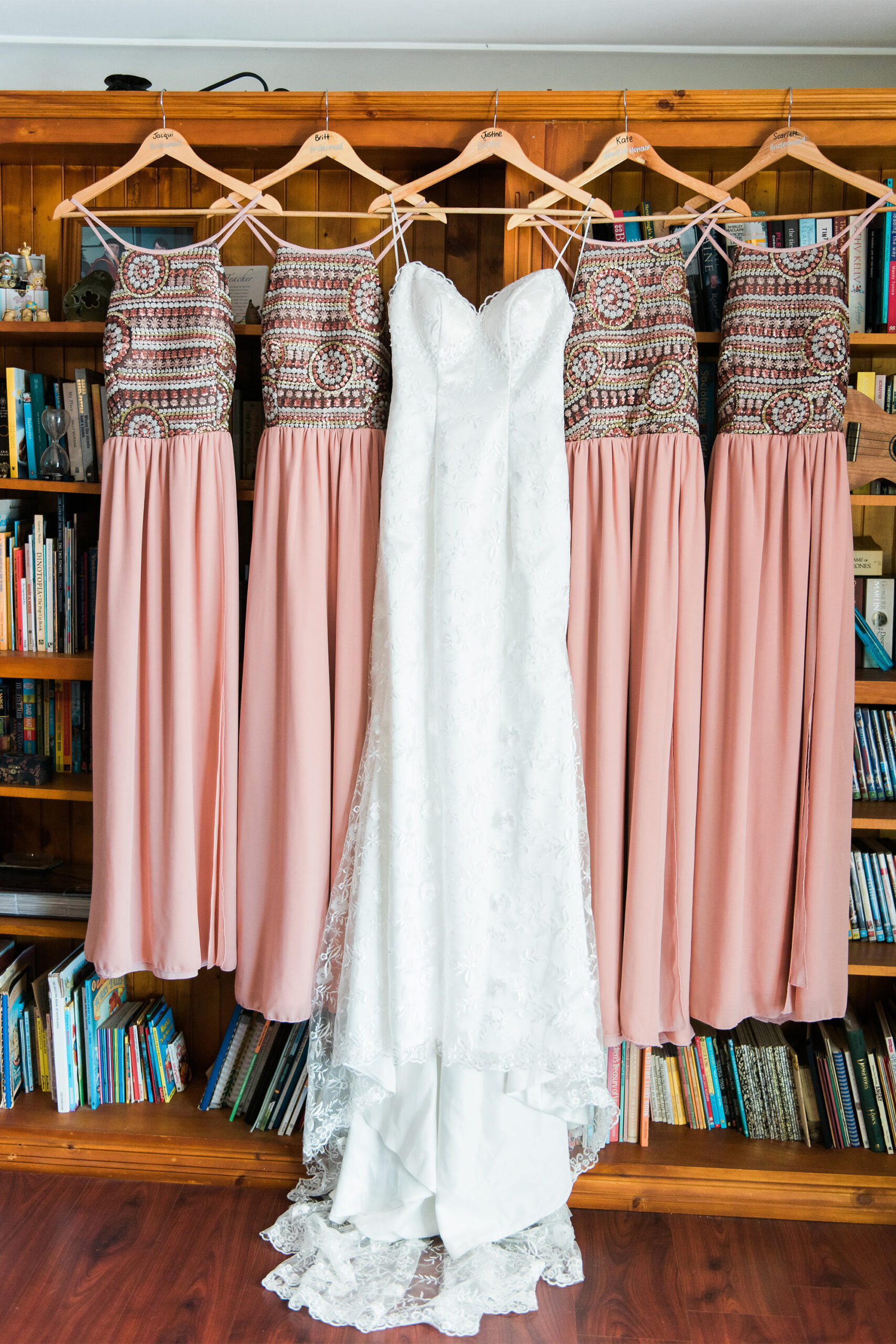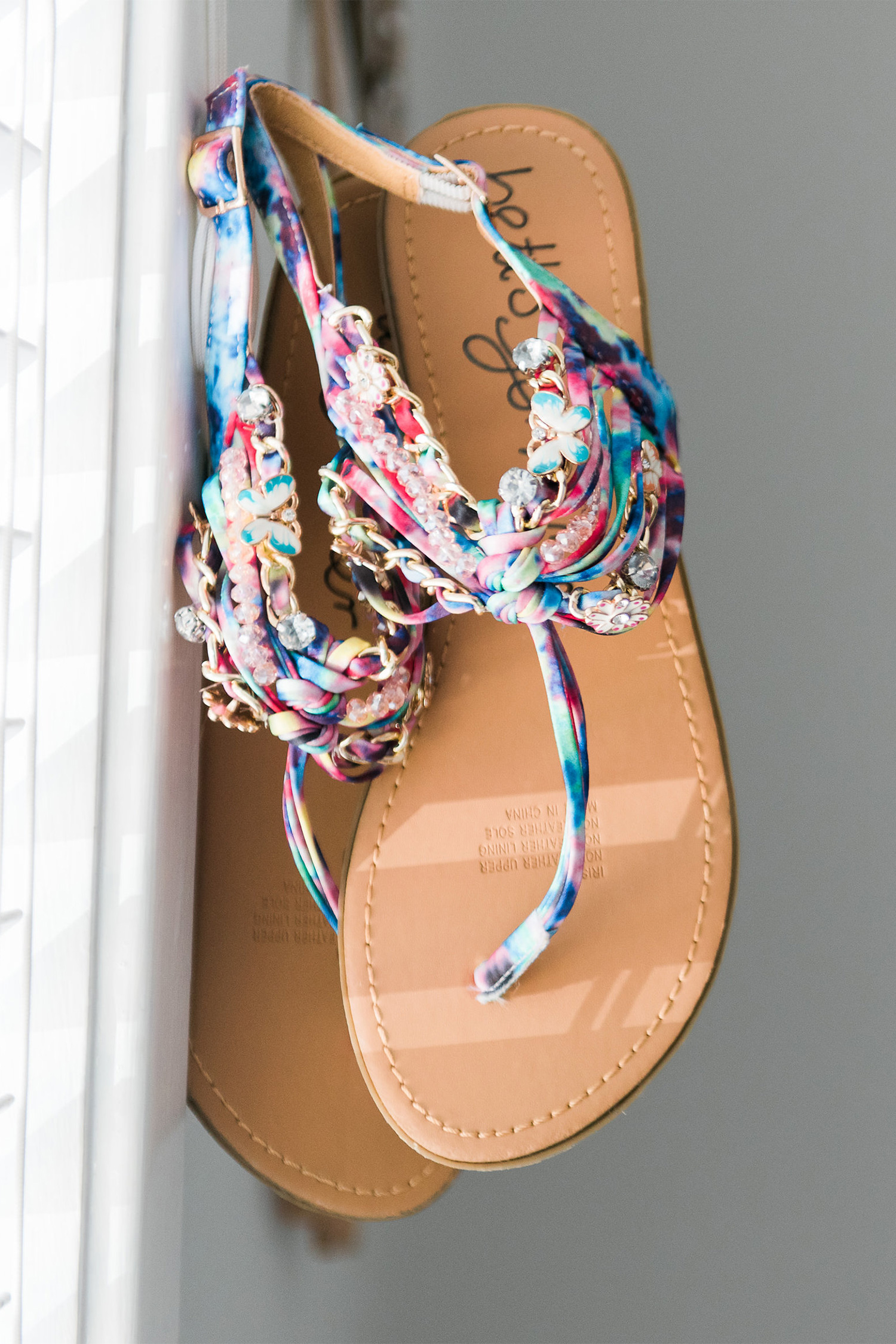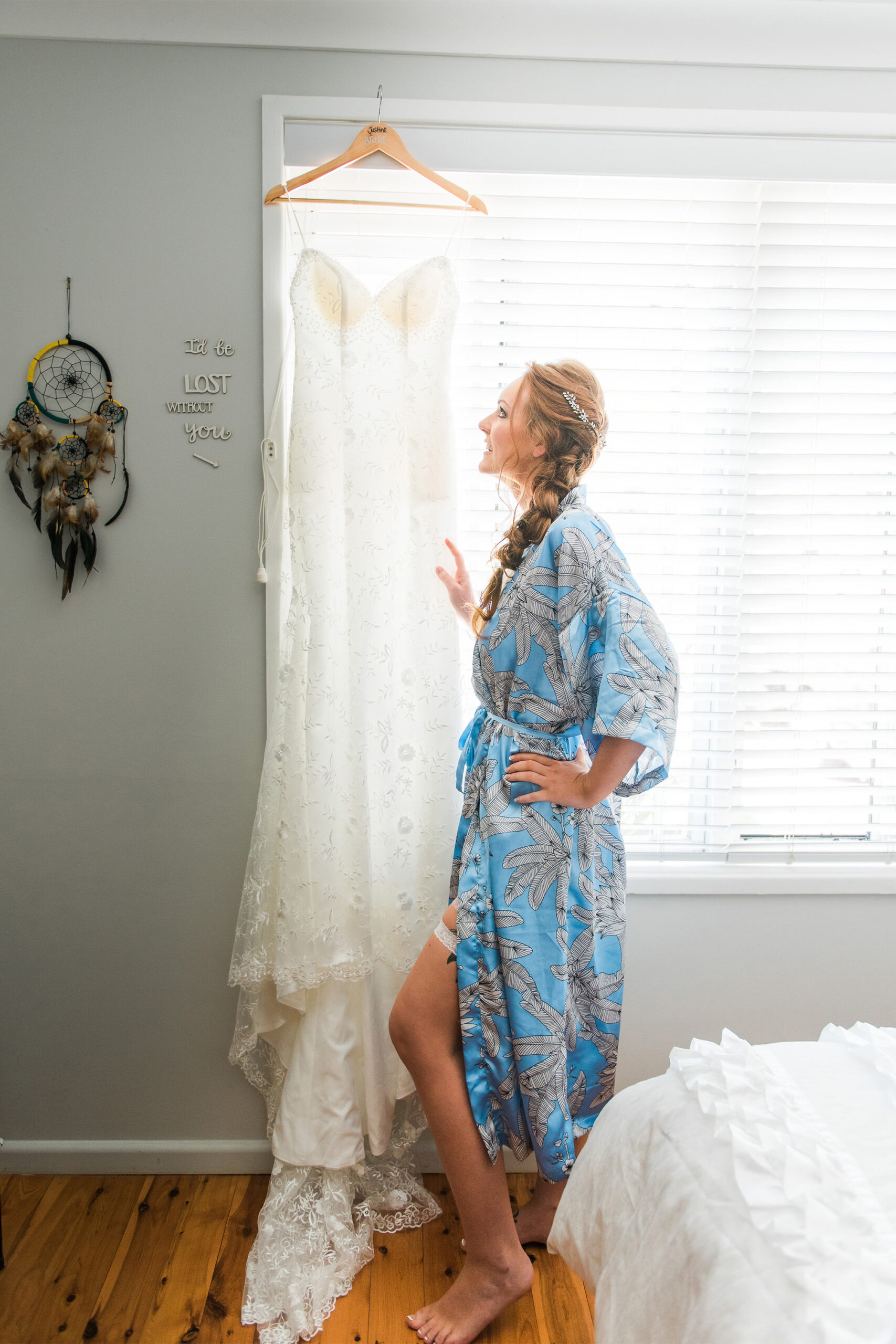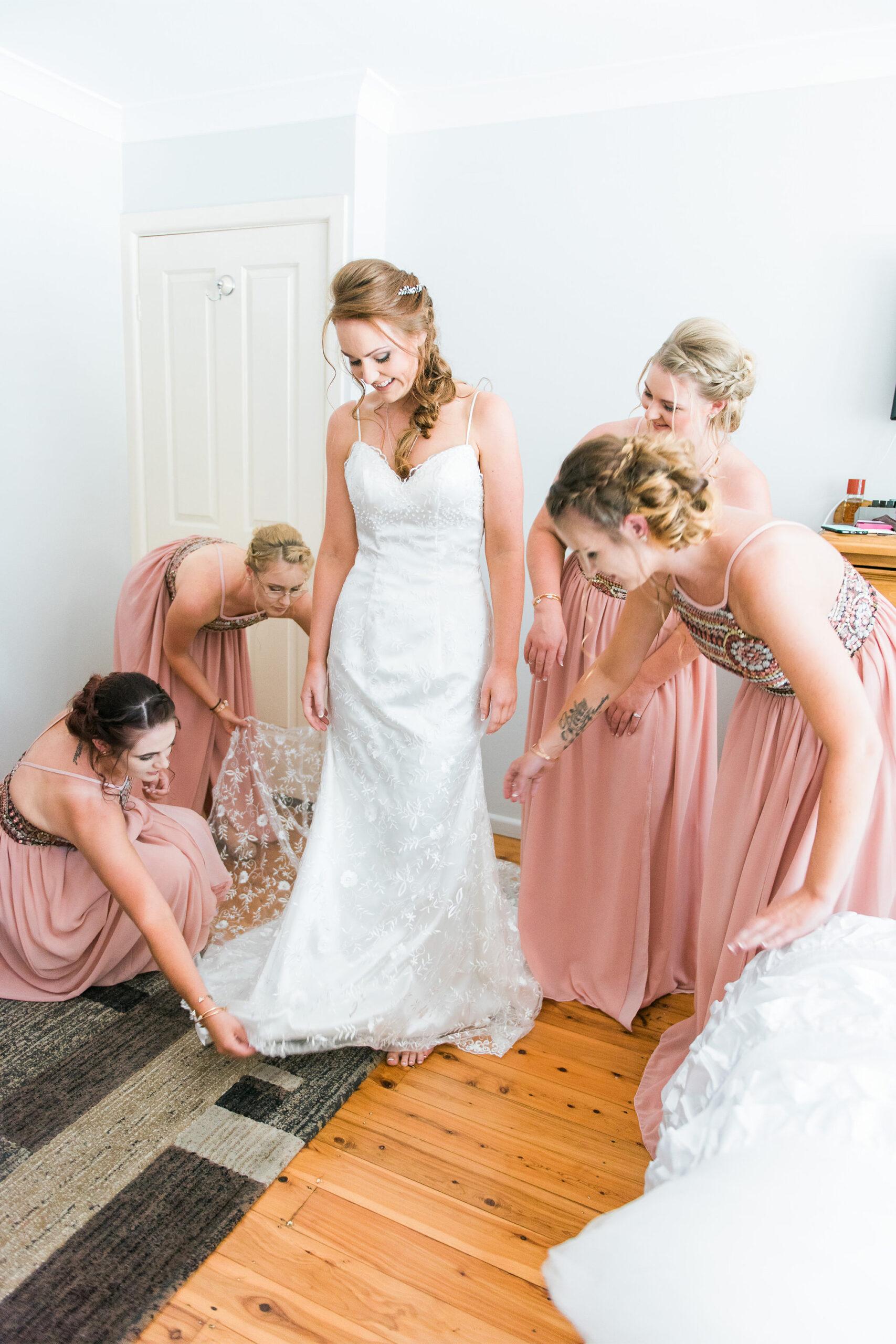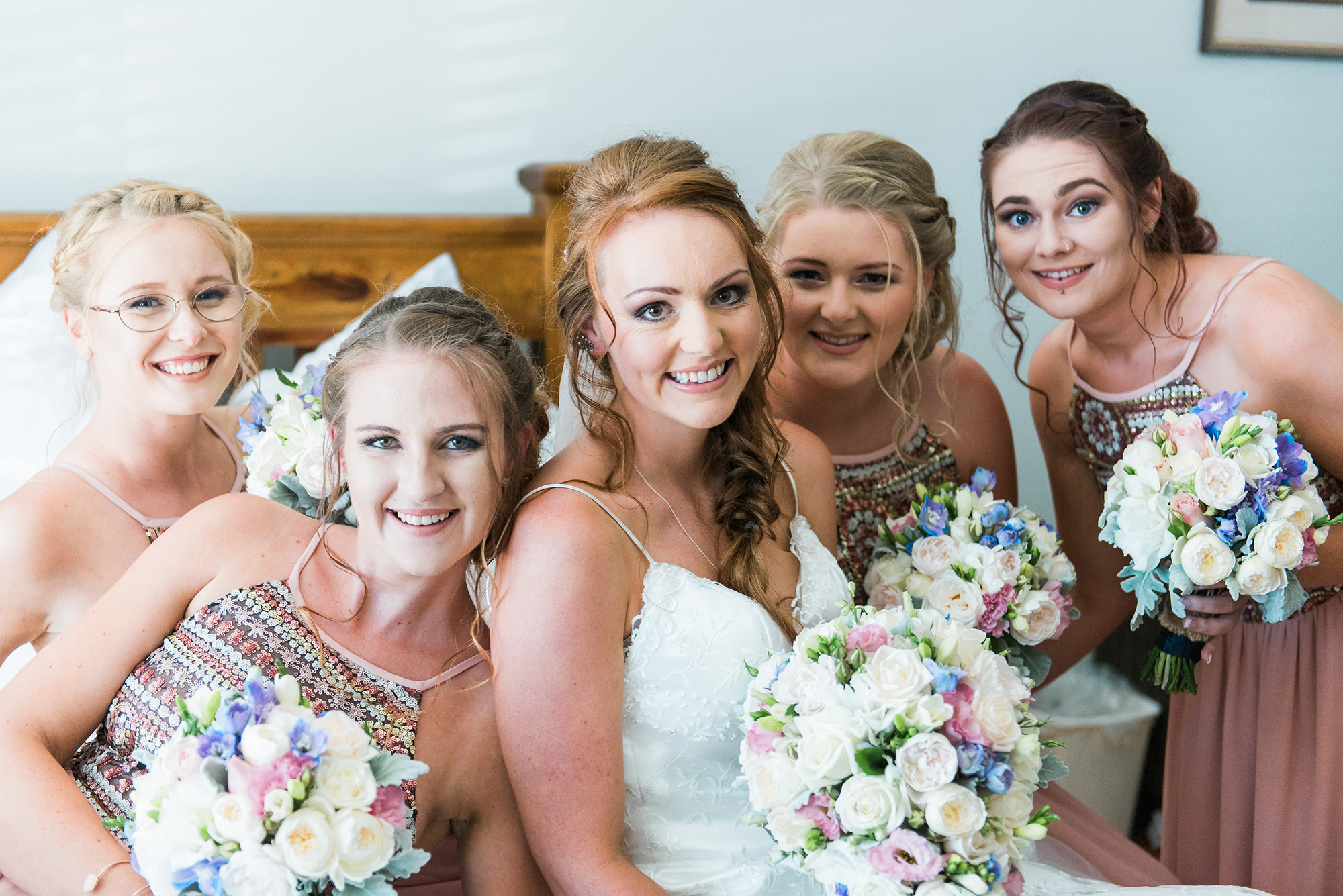 Modern bridesmaids' dresses complemented Justine's gorgeous lace gown.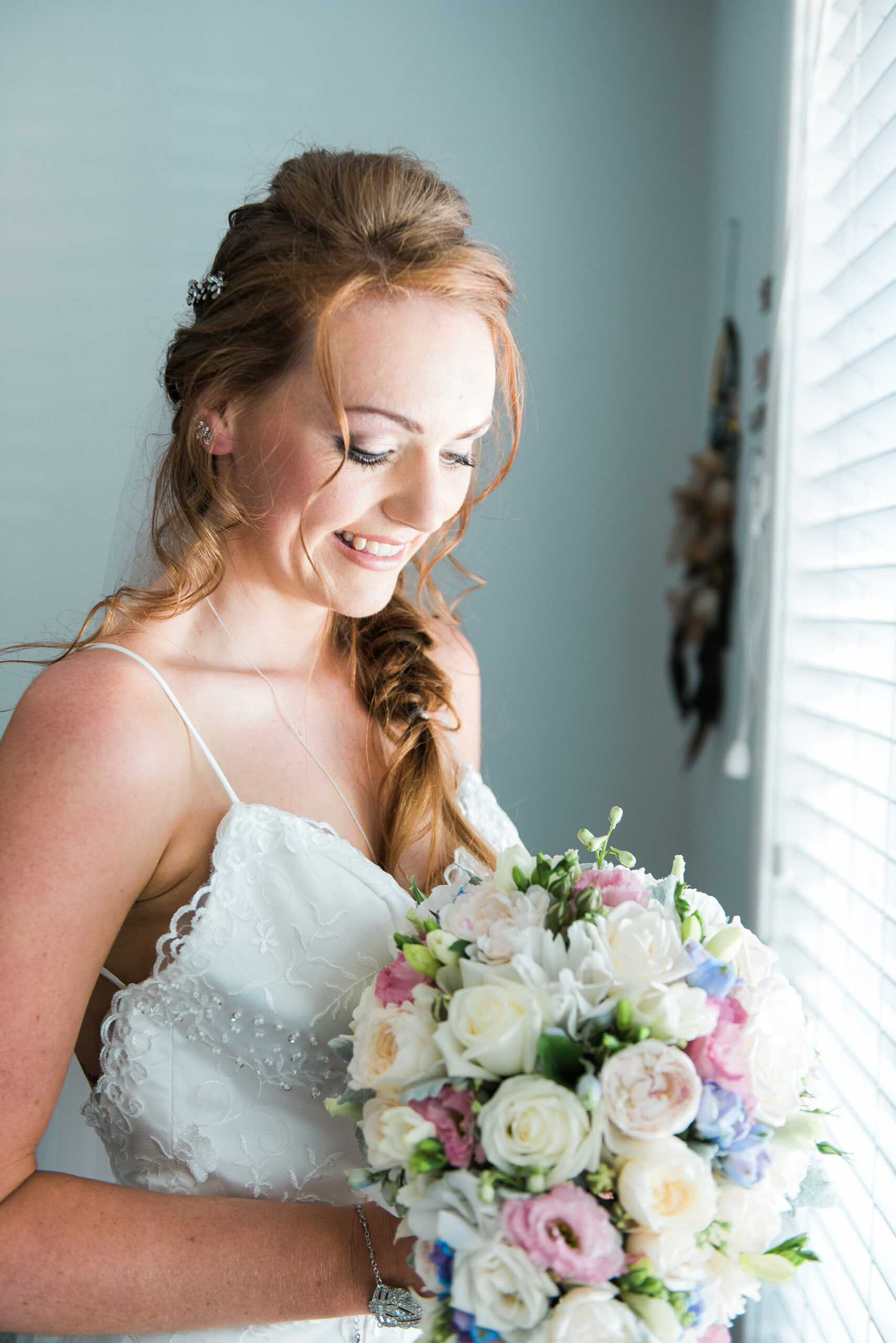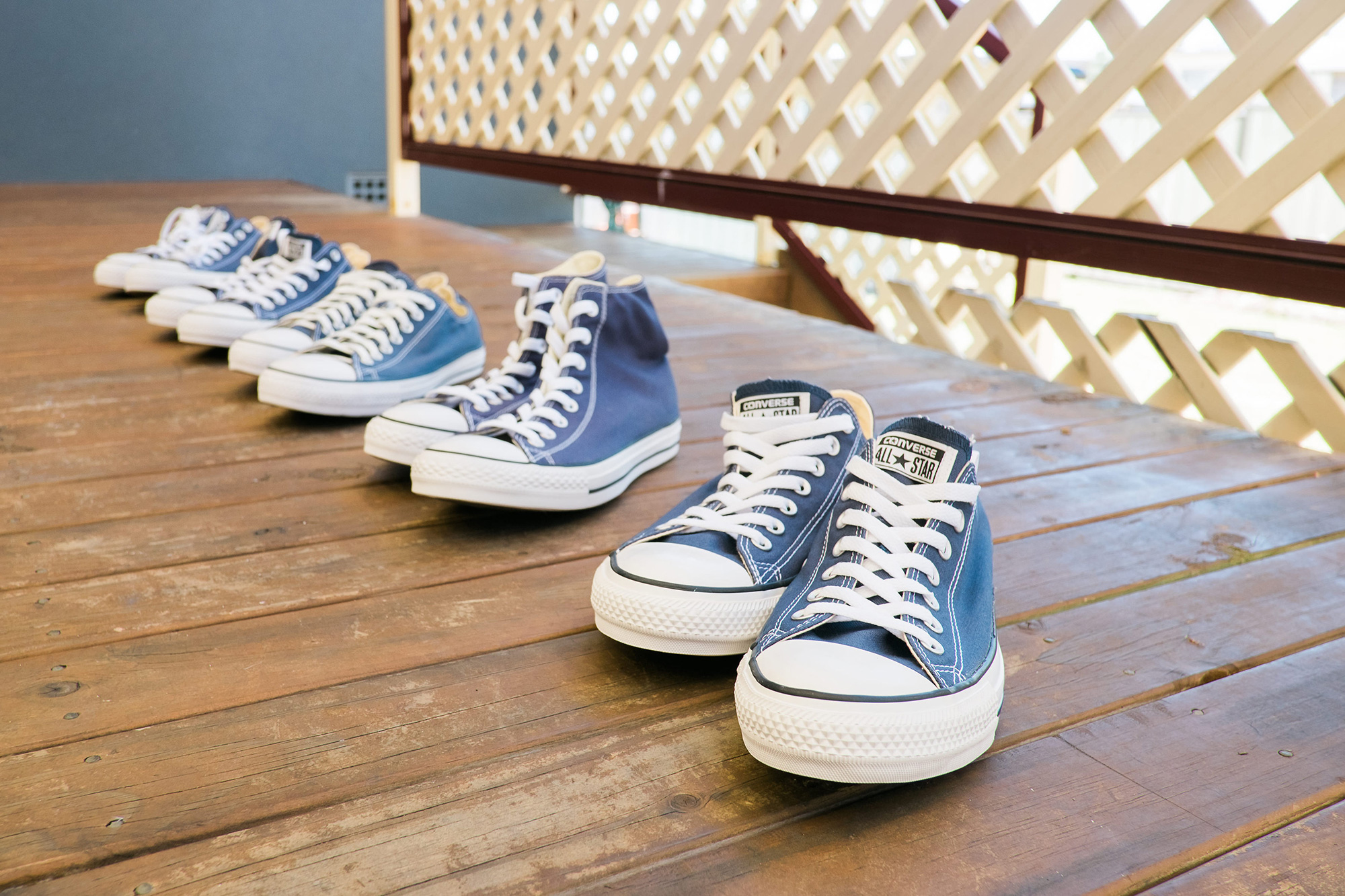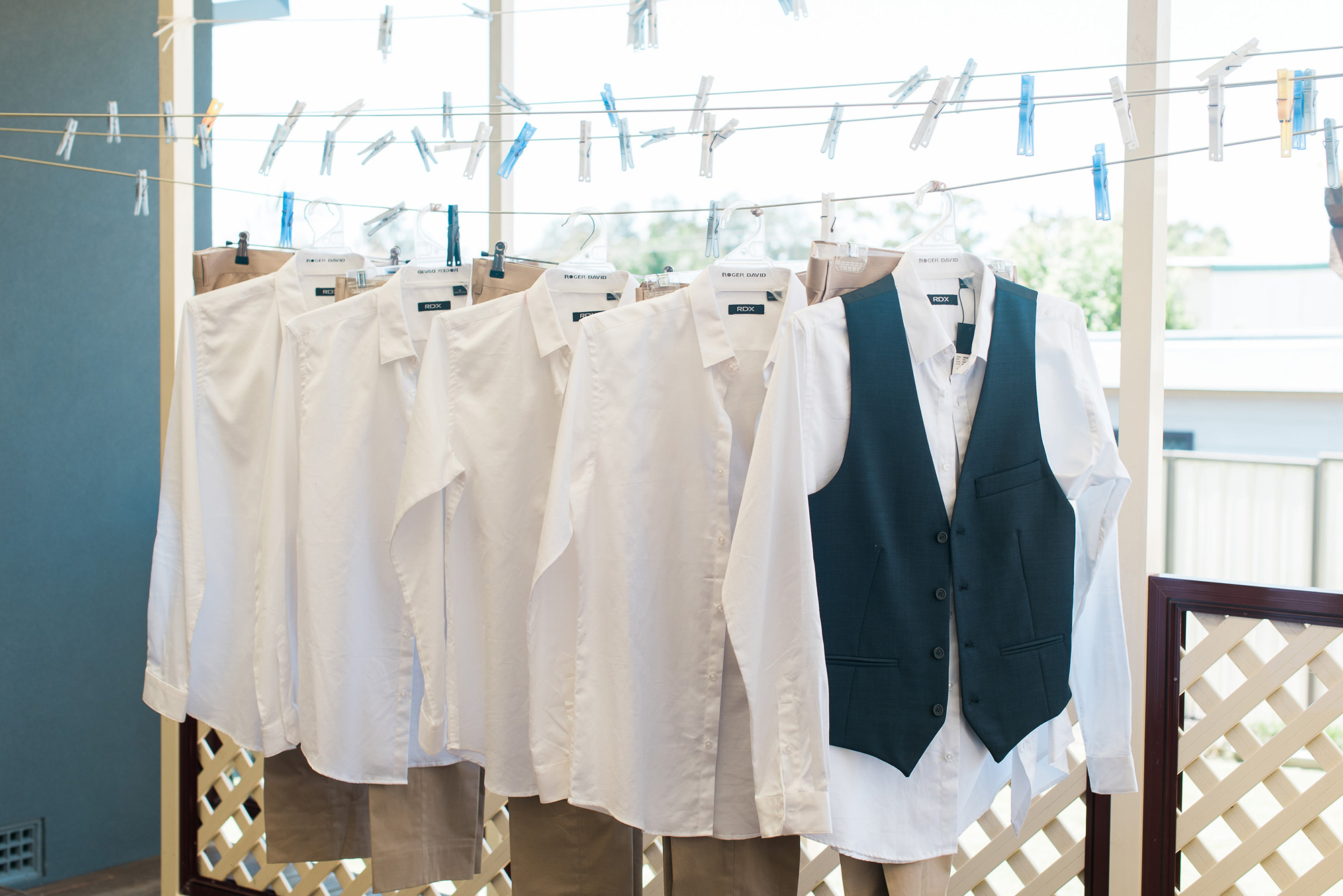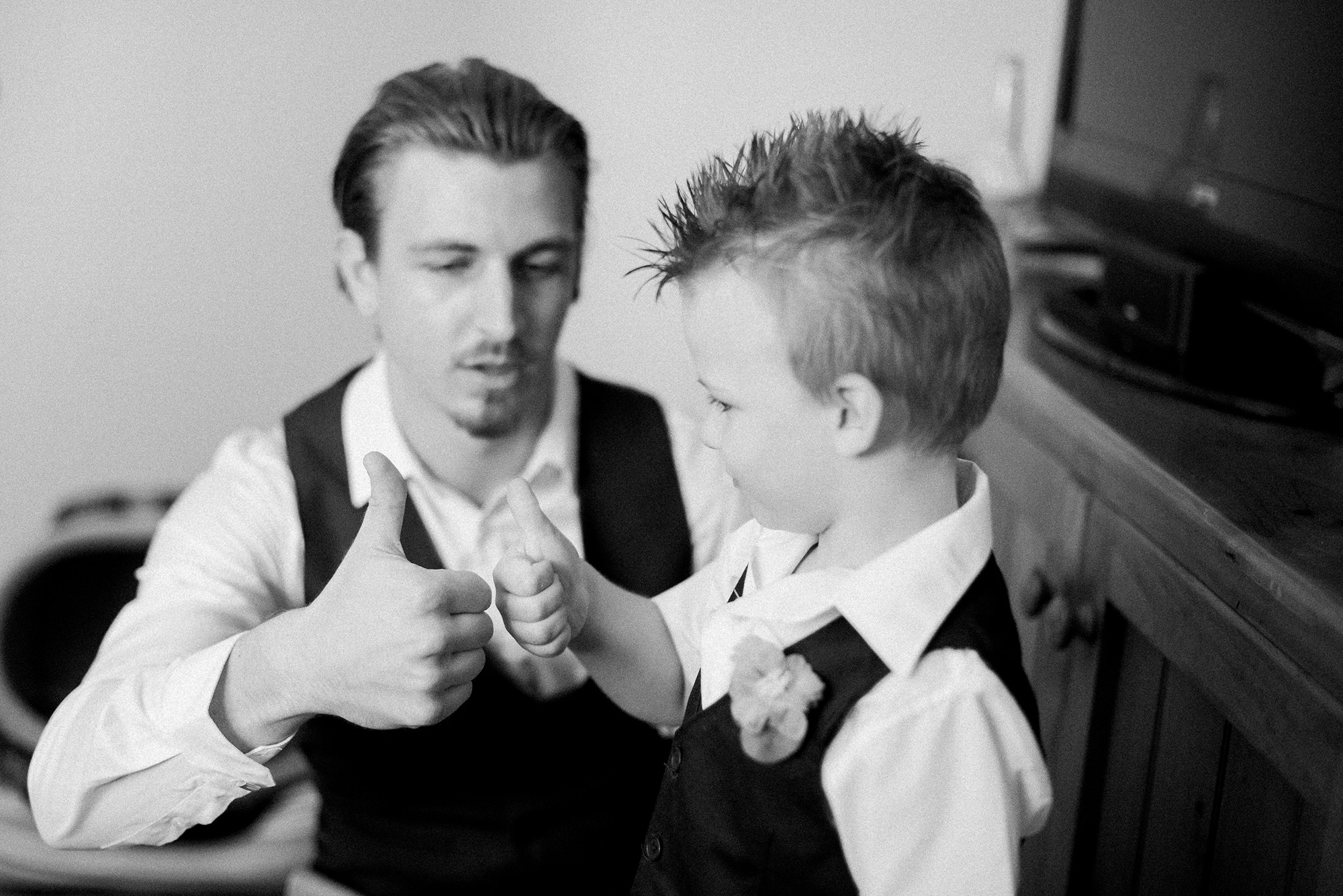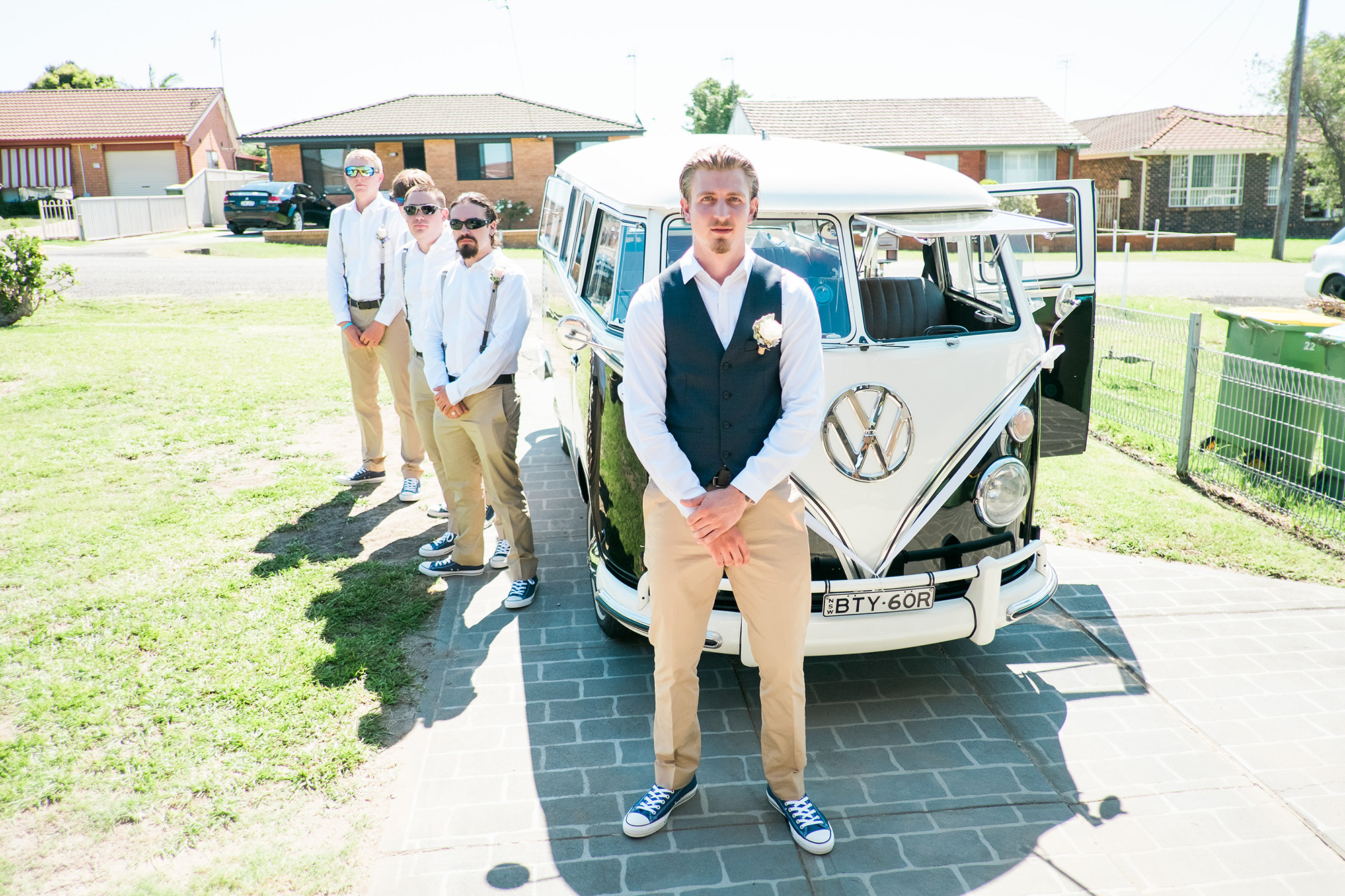 Reece and his groomsmen kept it casual in outfits from Roger David.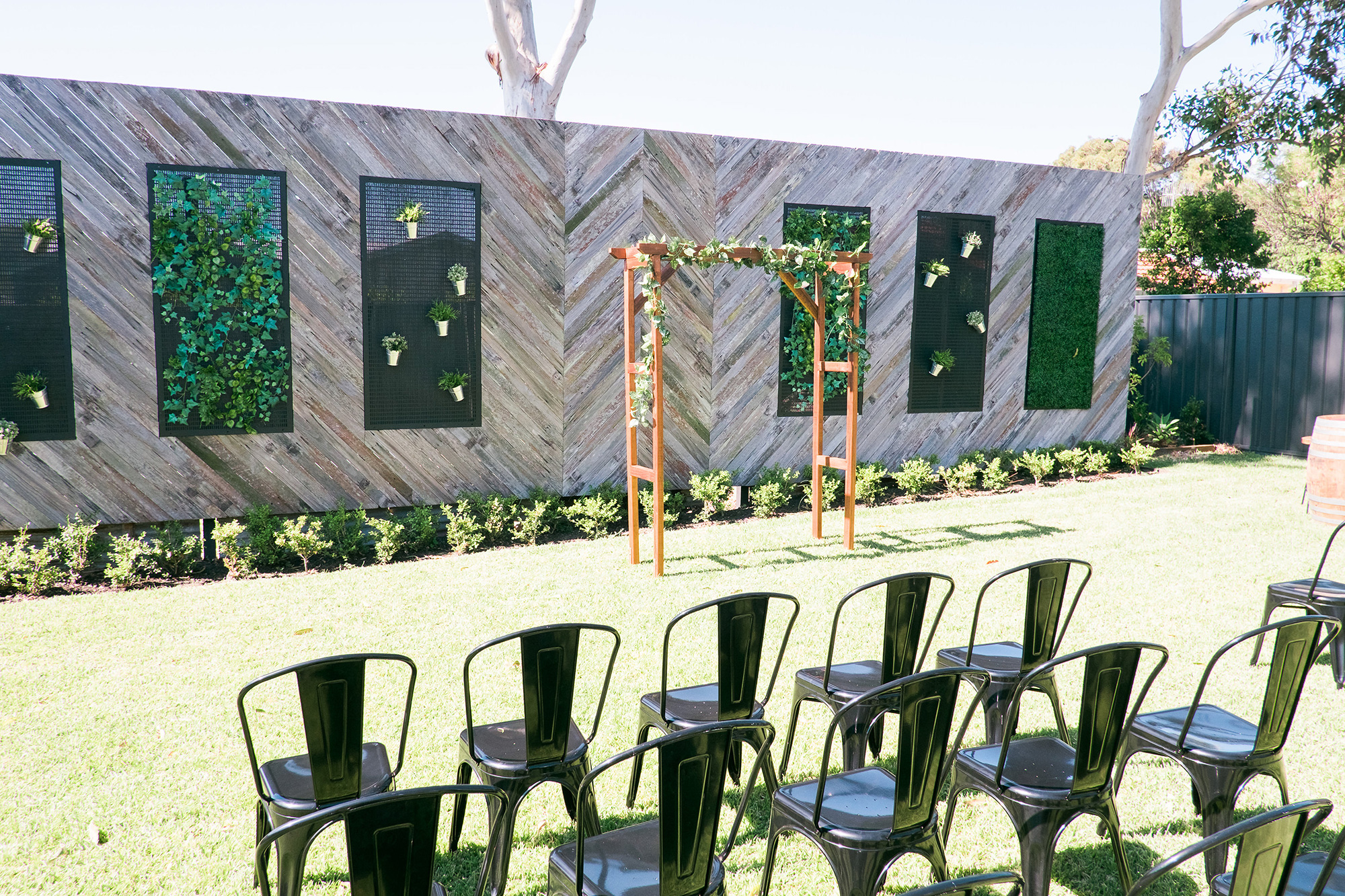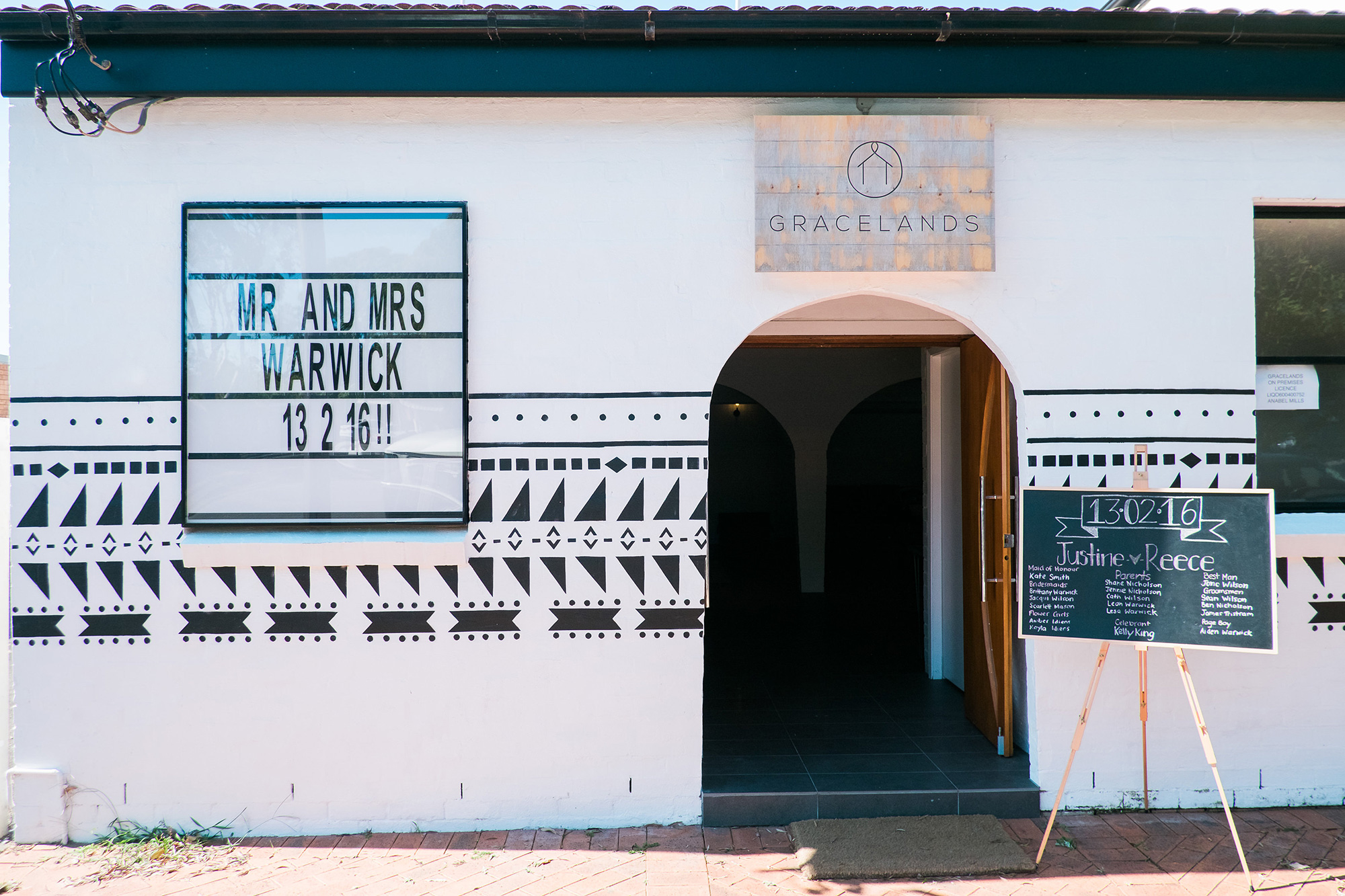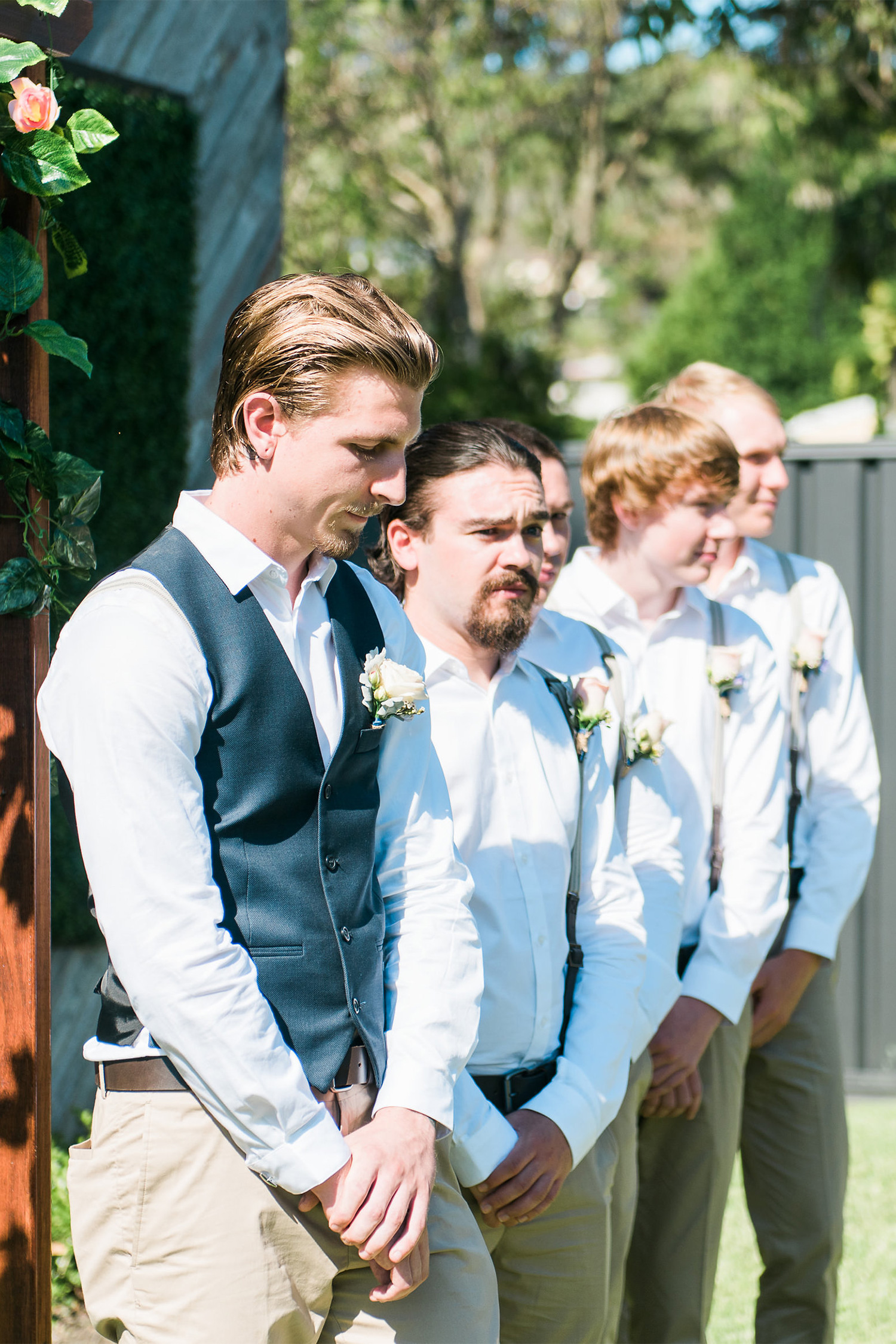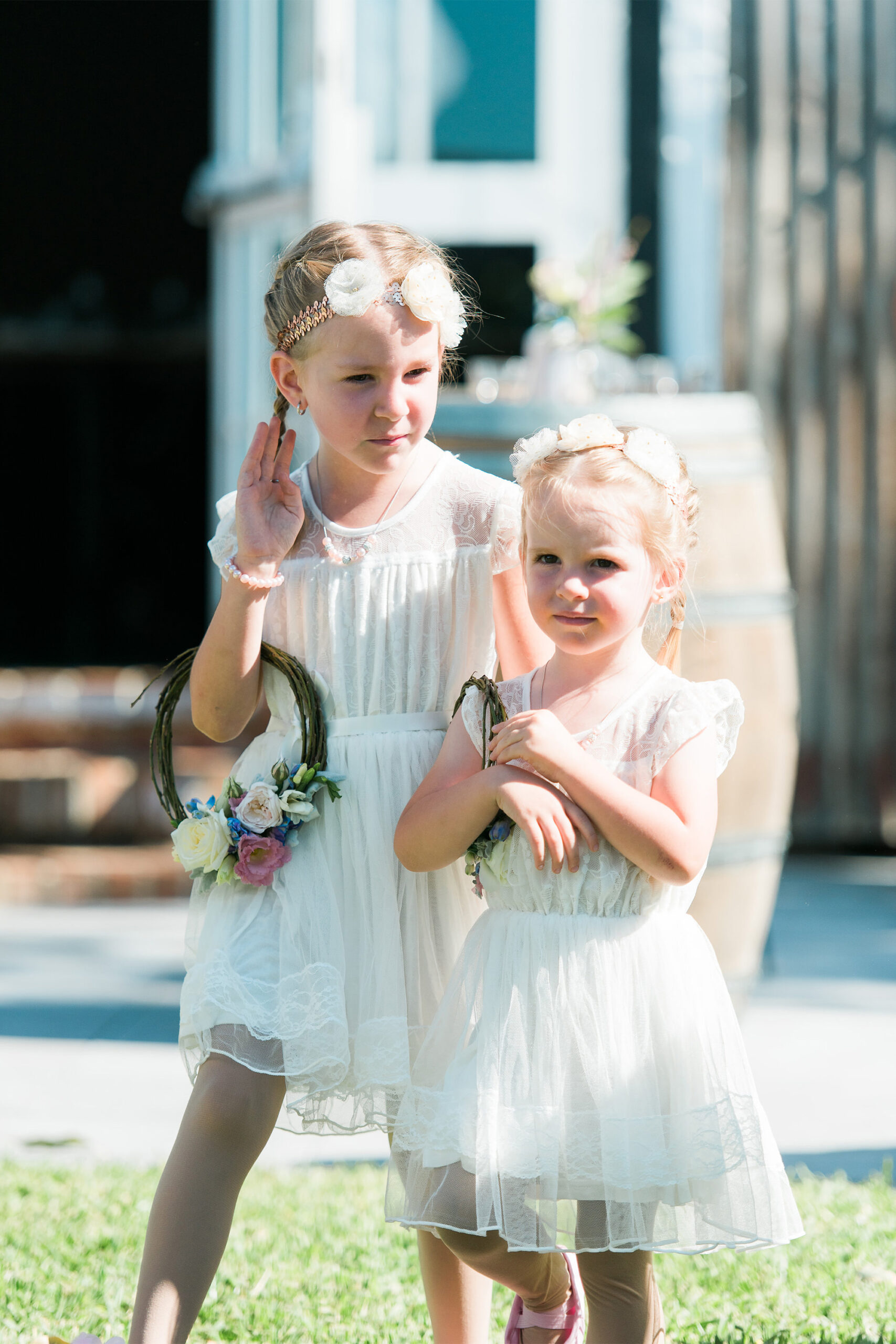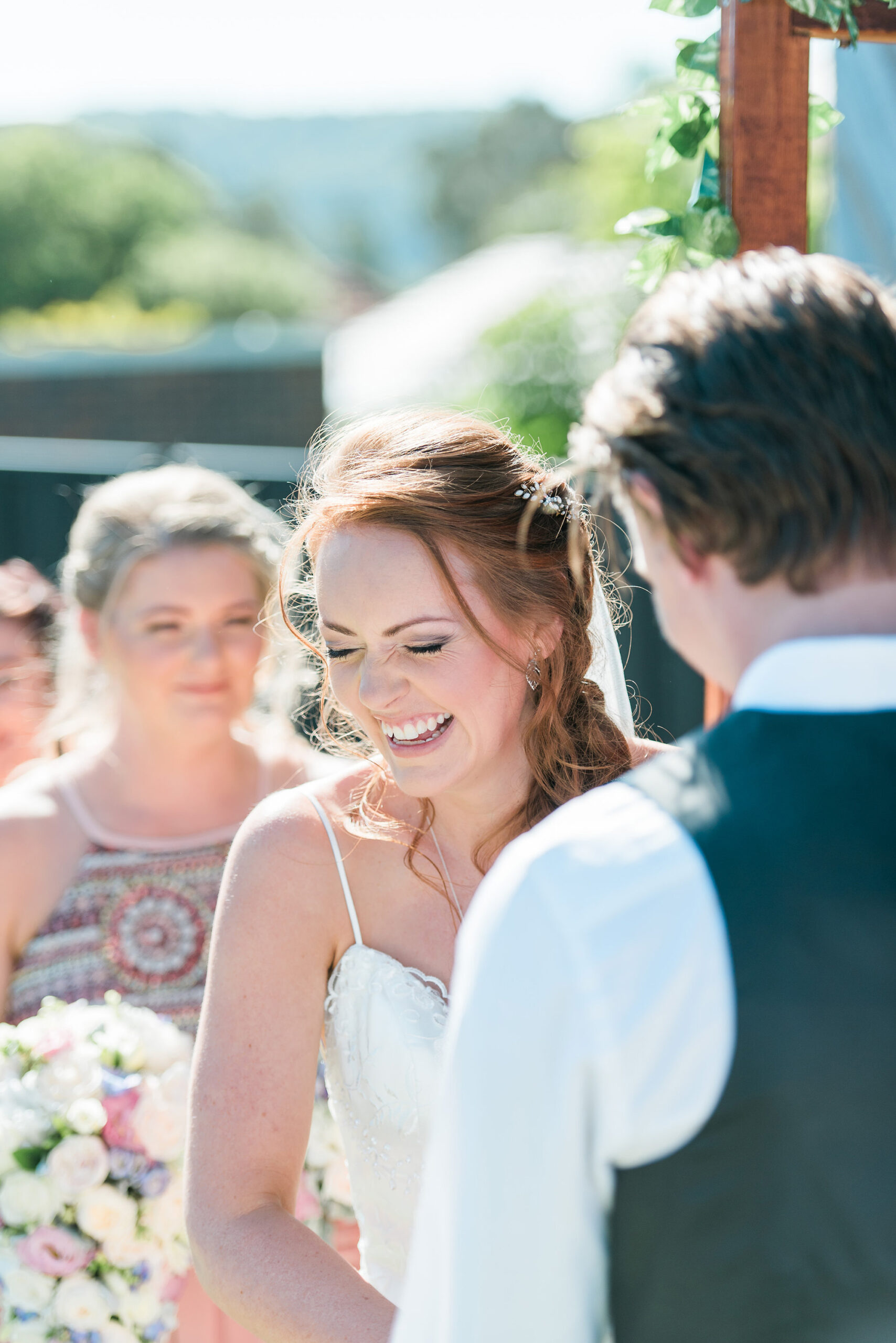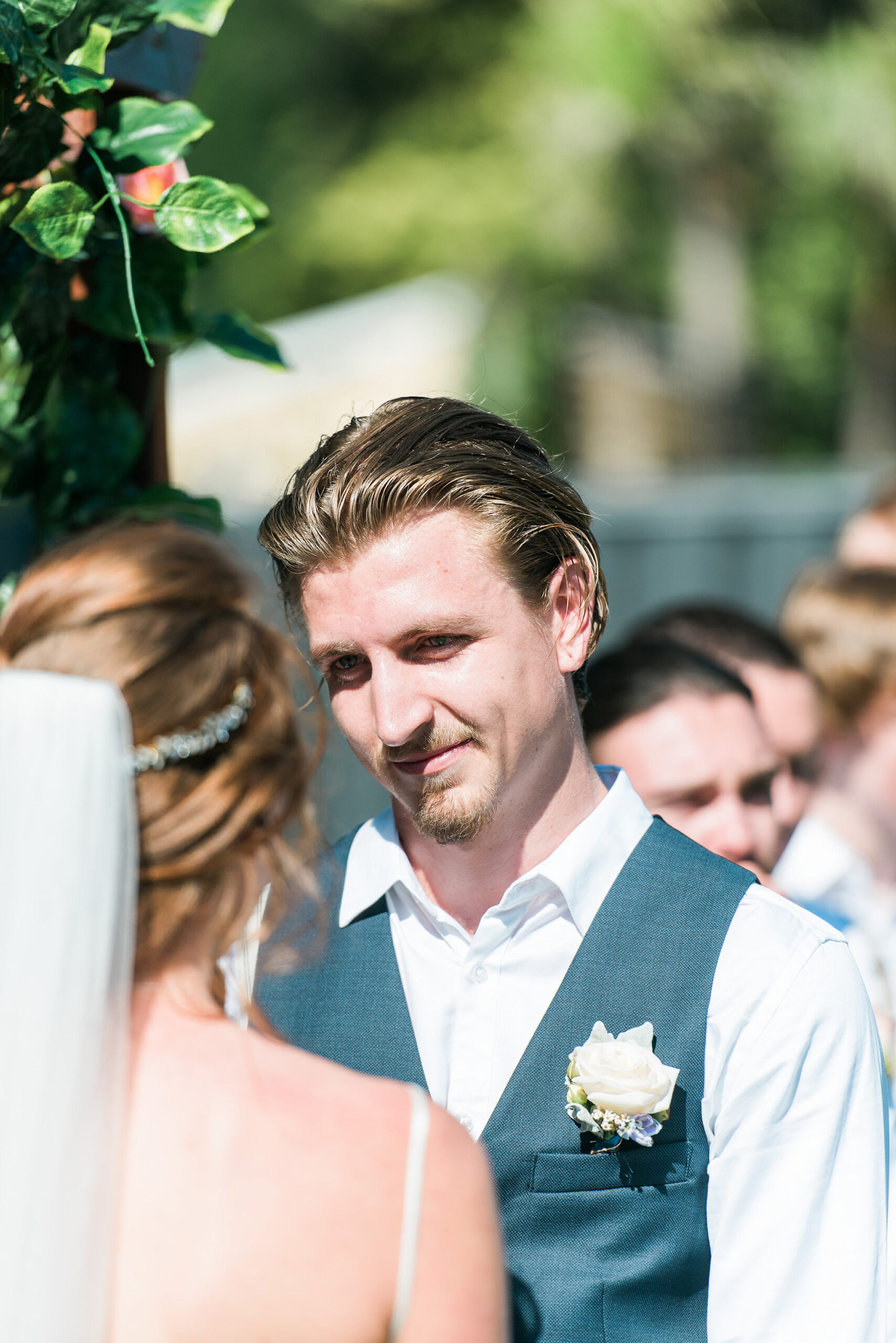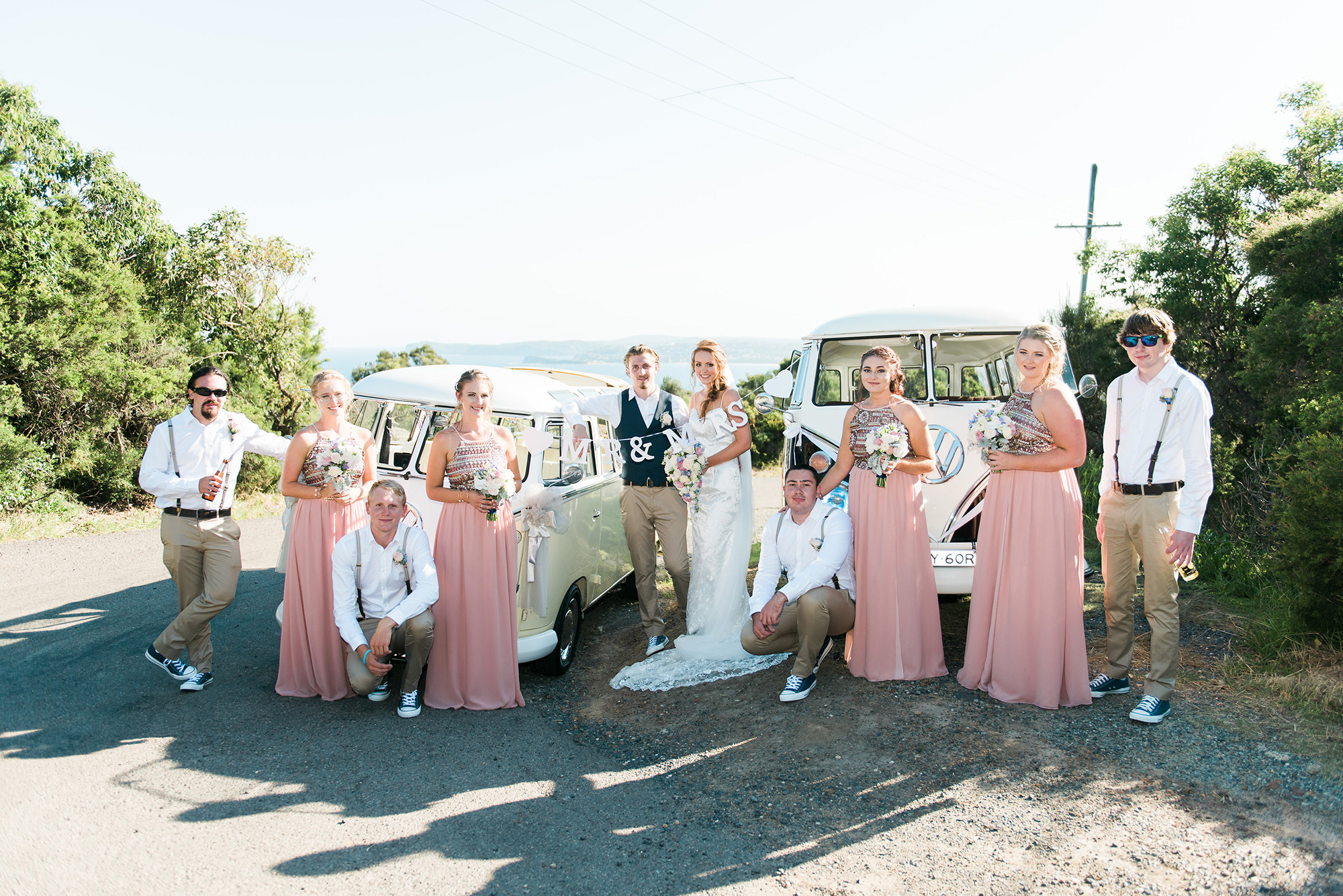 Retro VW vans added some boho style to transport on the big day.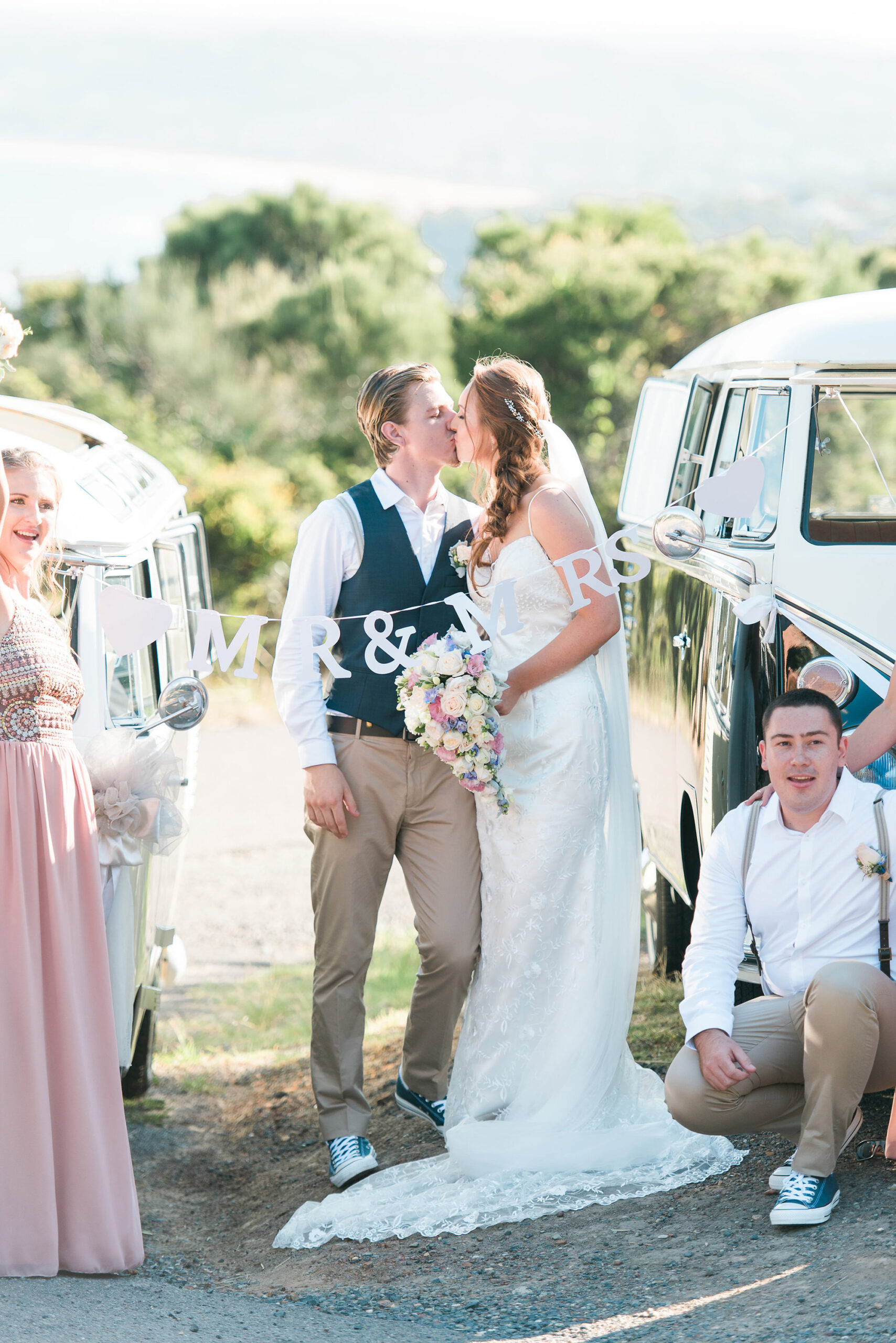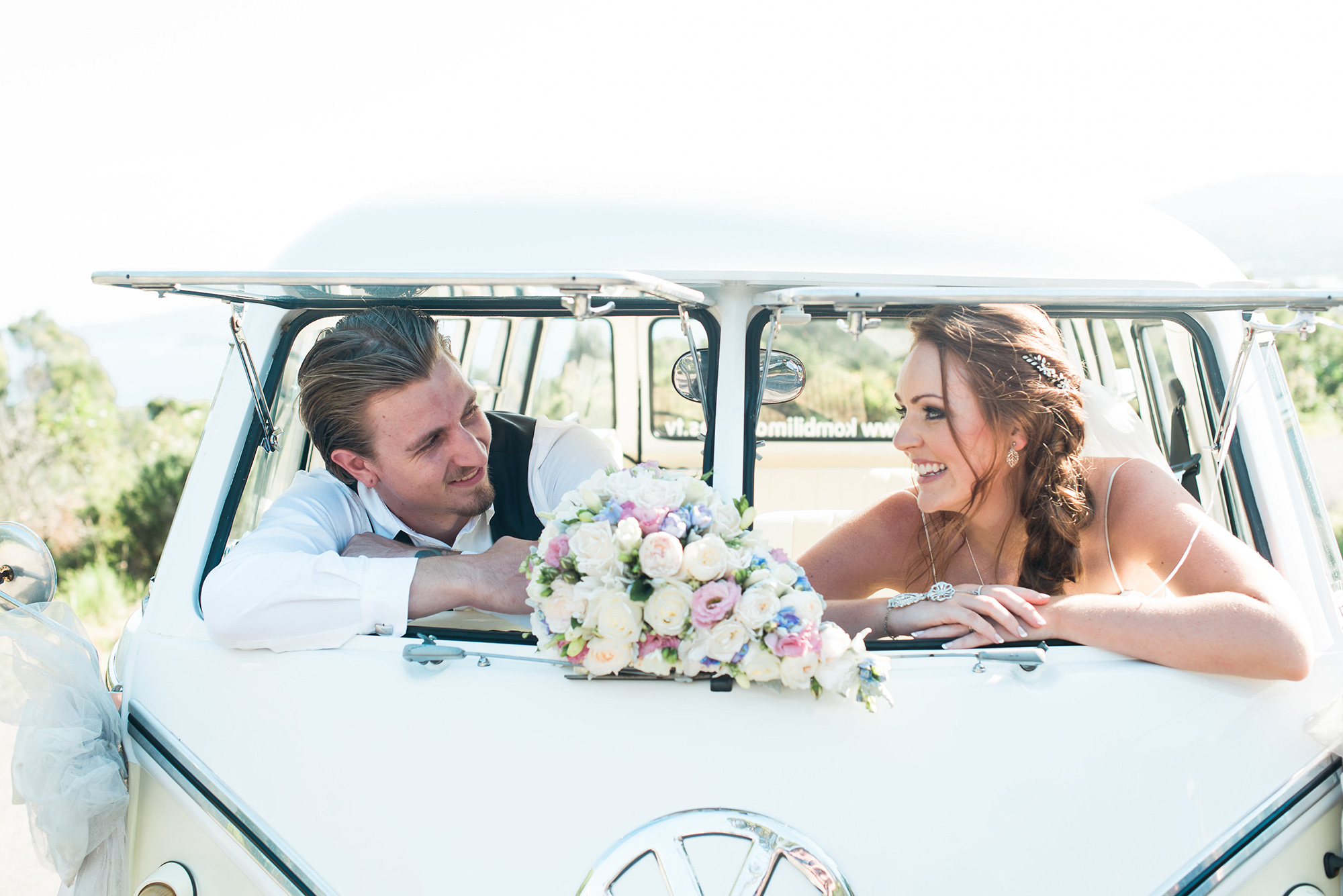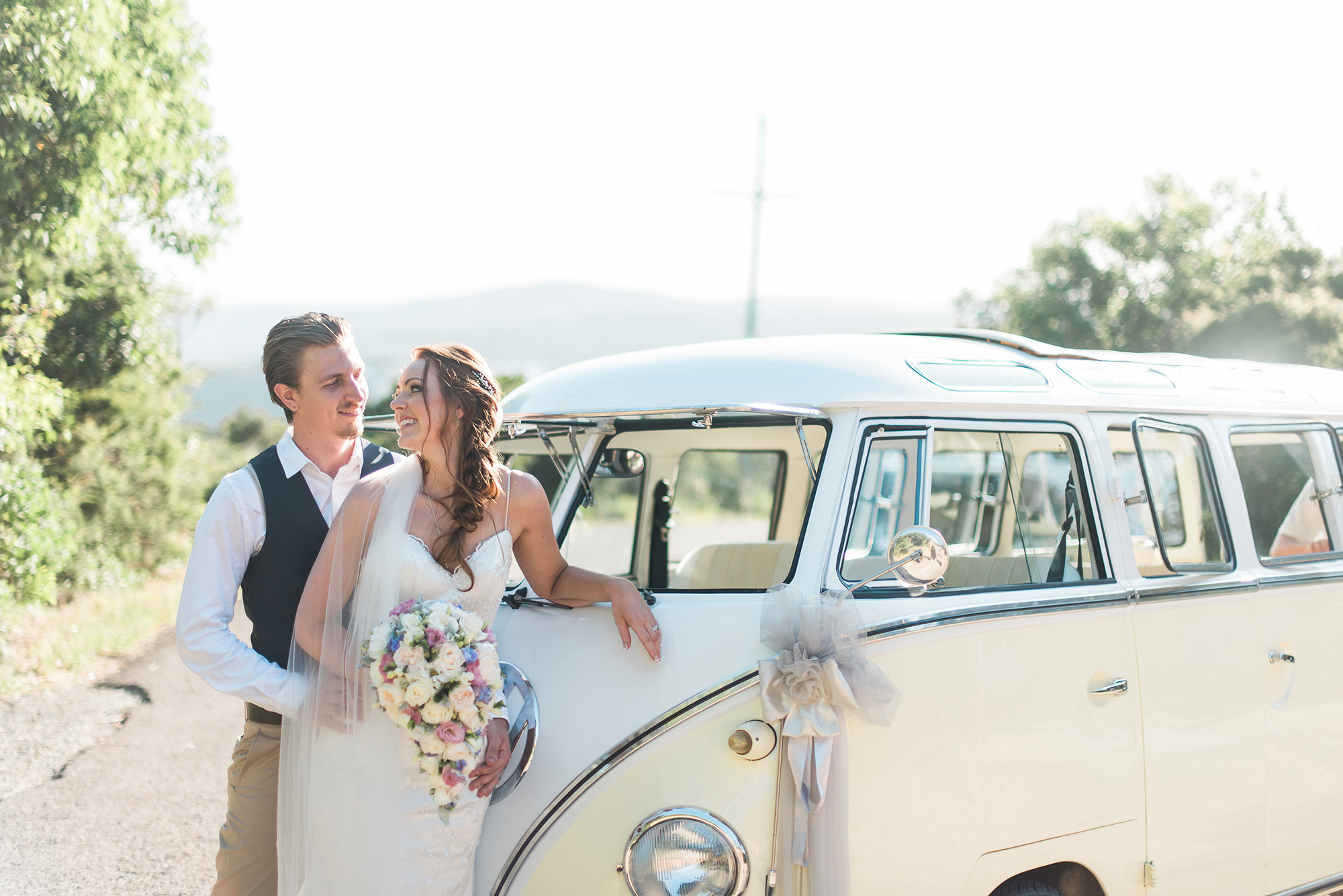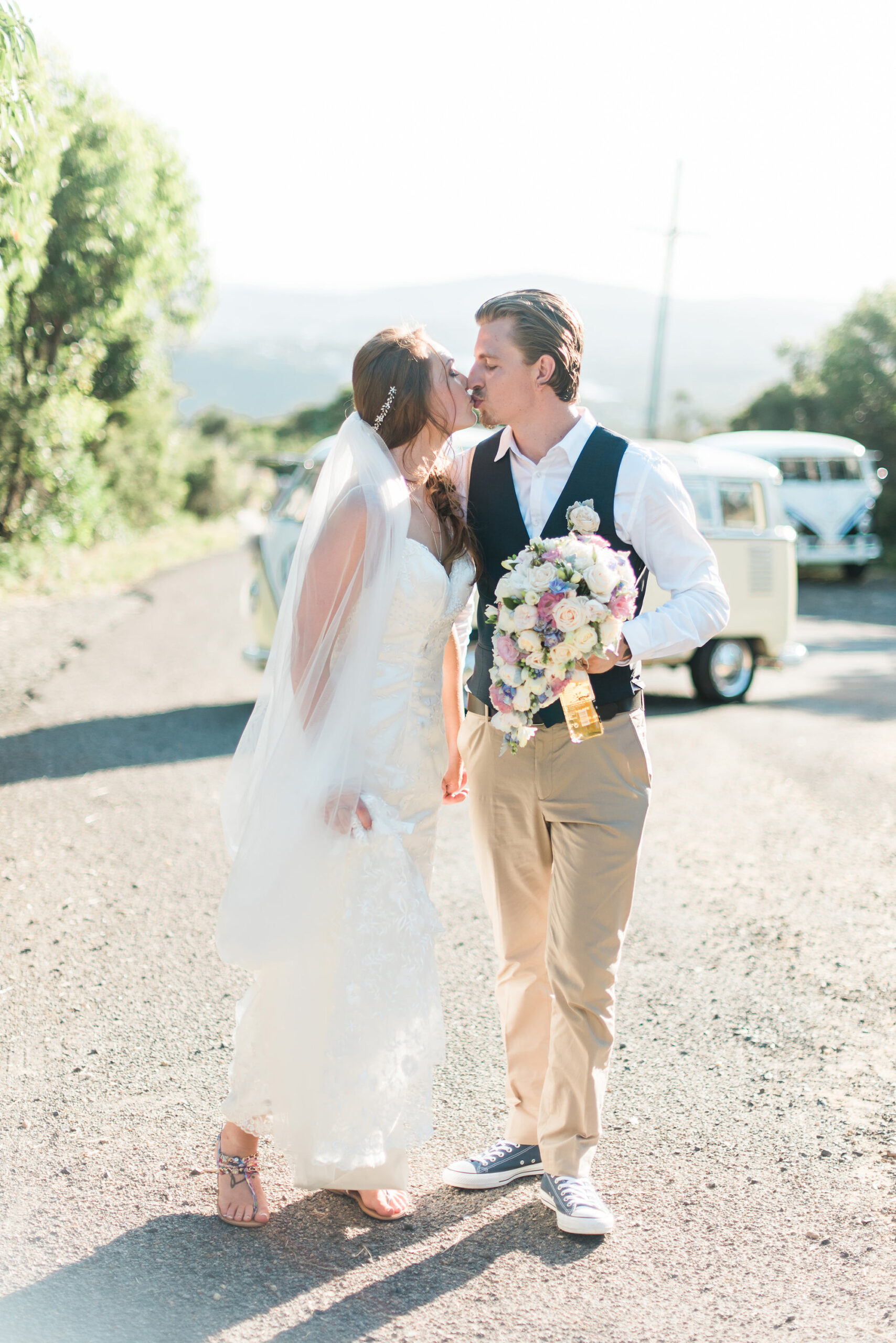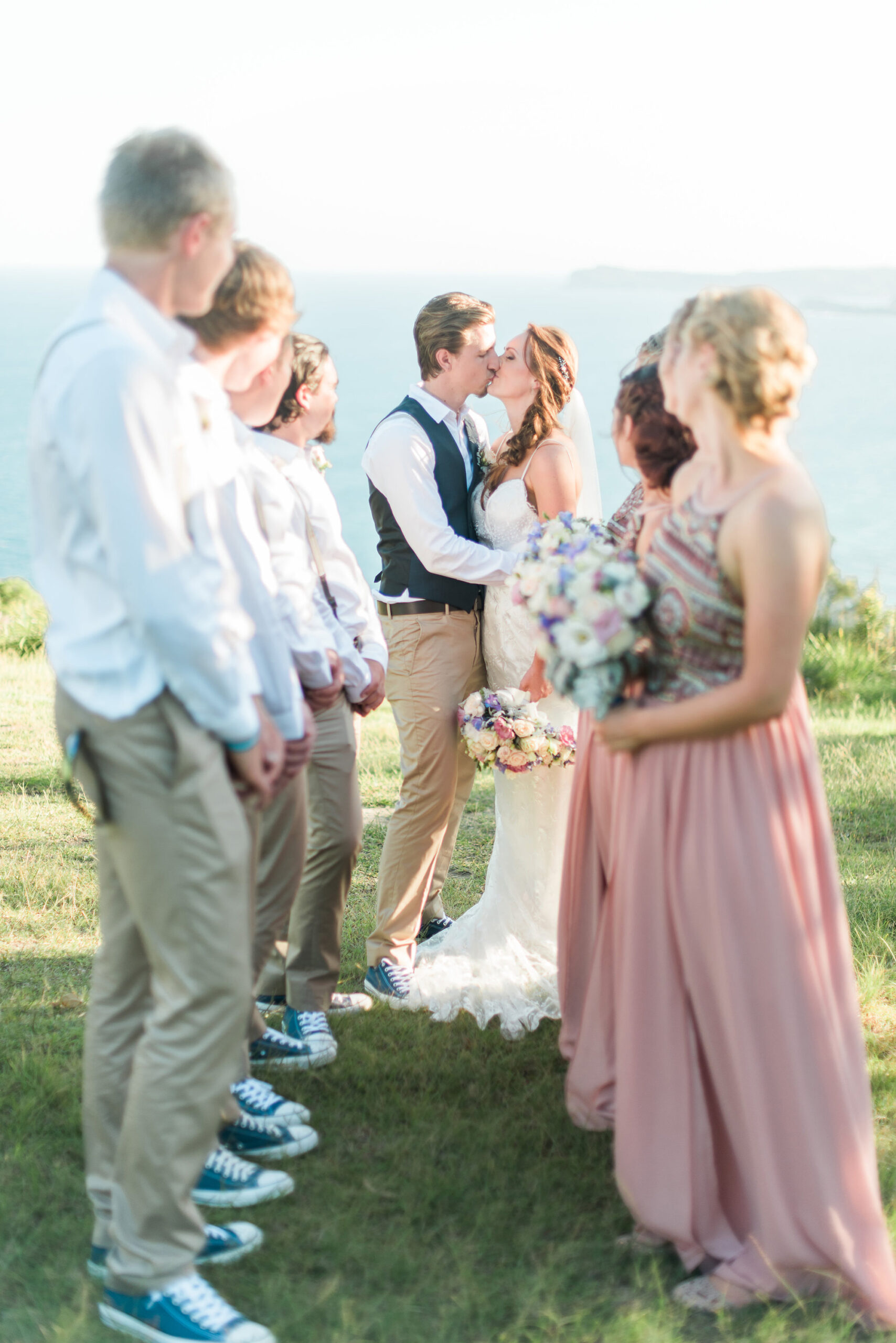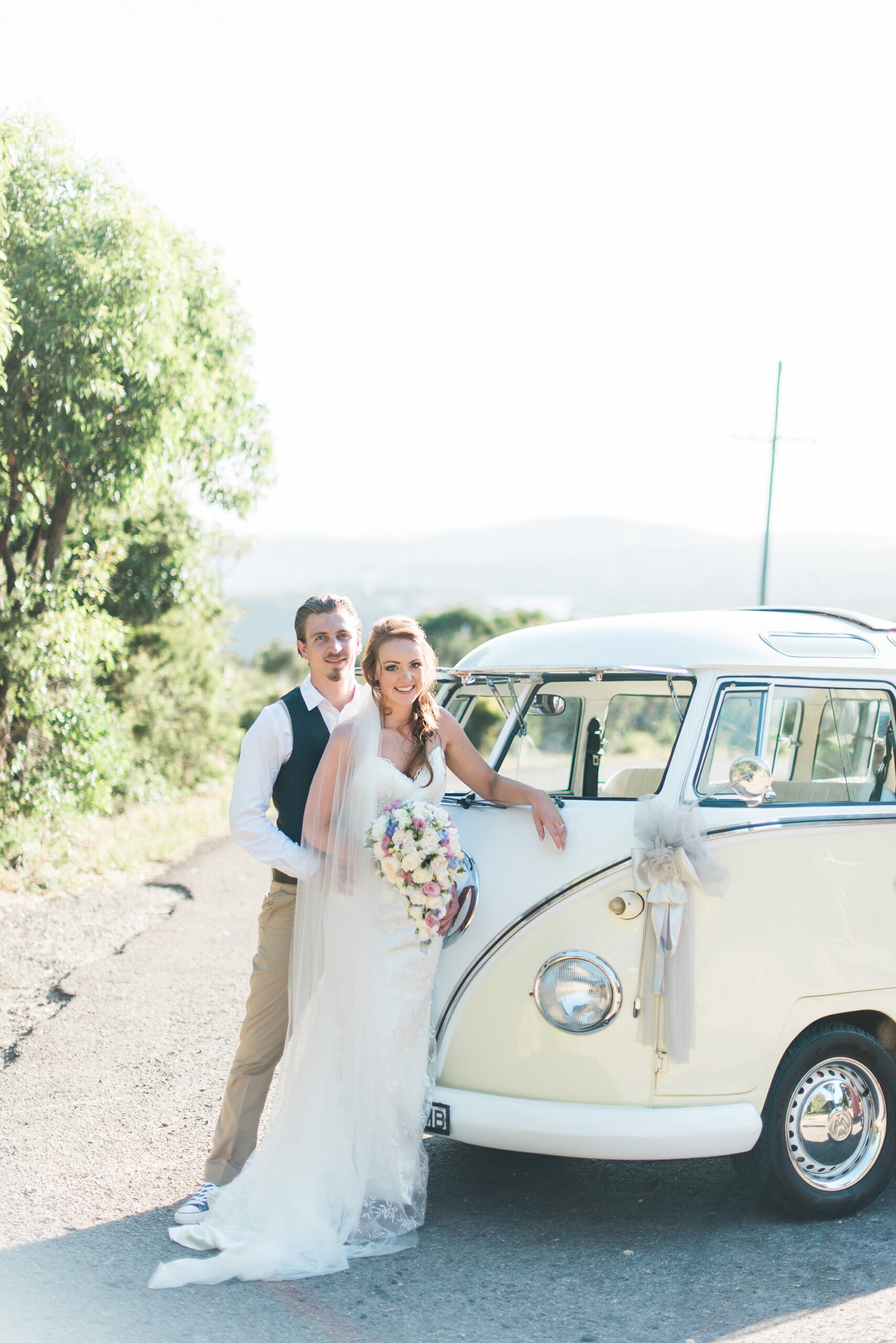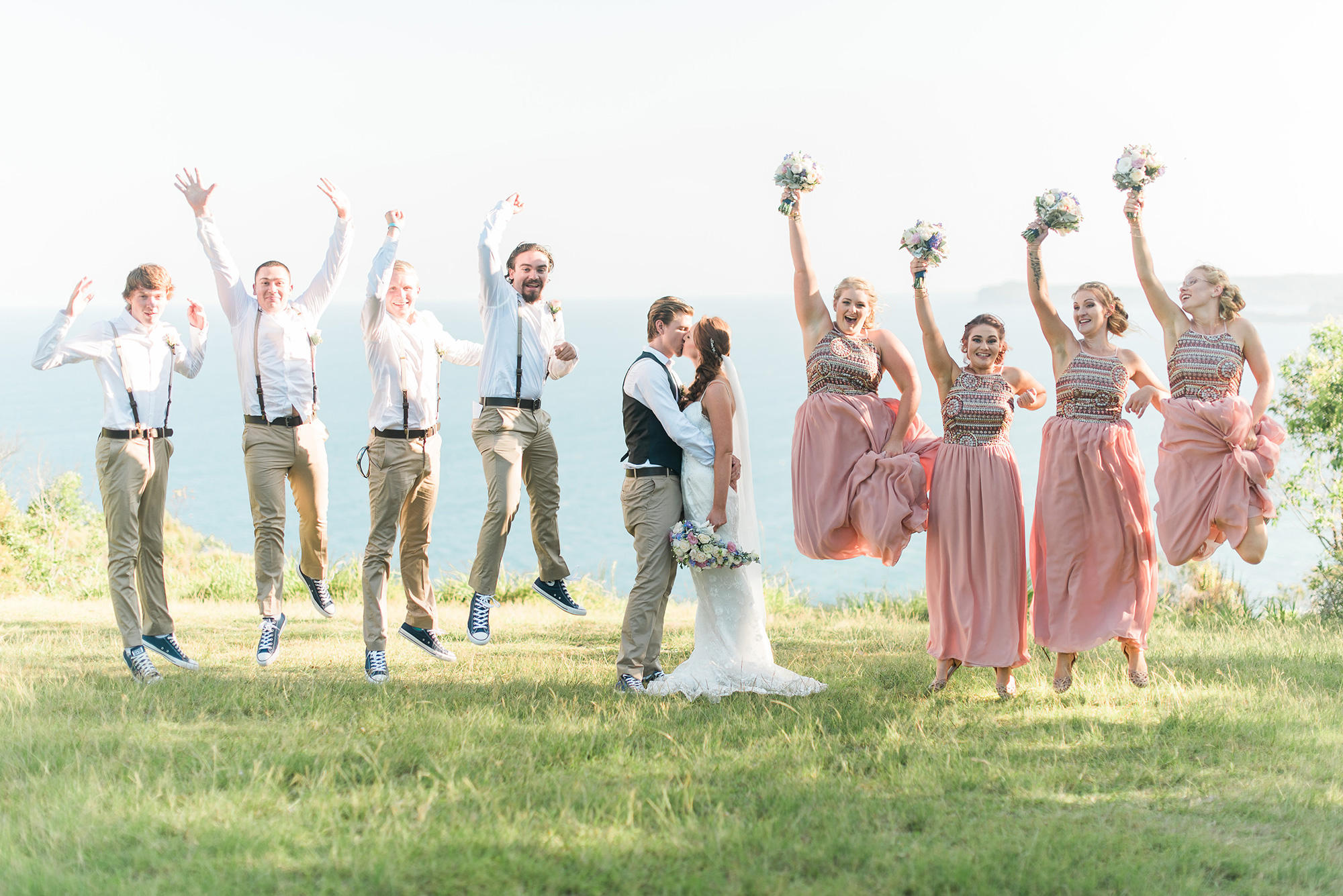 "There is nothing I don't love about him," Justine says of her new husband, while Reece says he loves Justine's smile and the way she lights up when she sees him.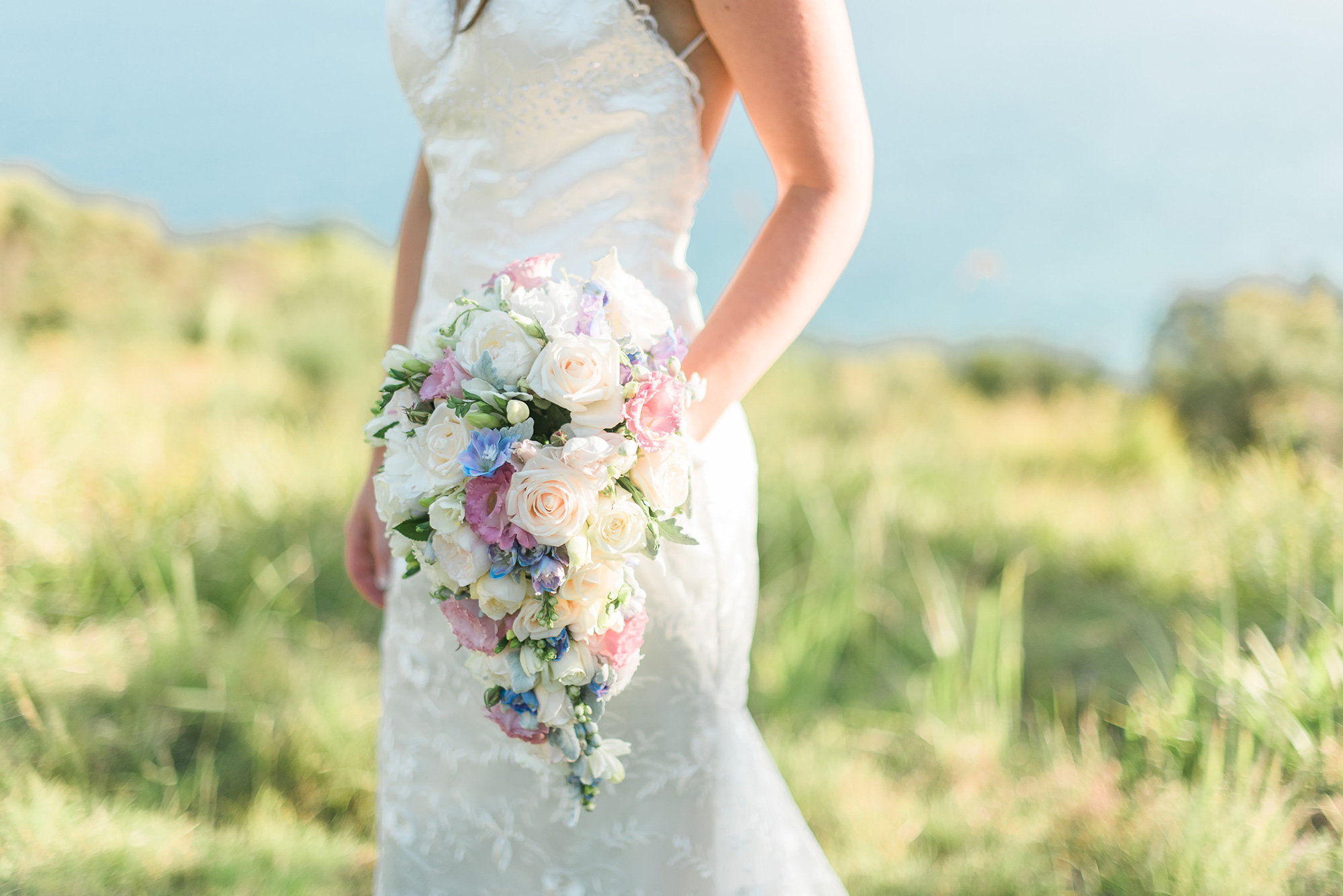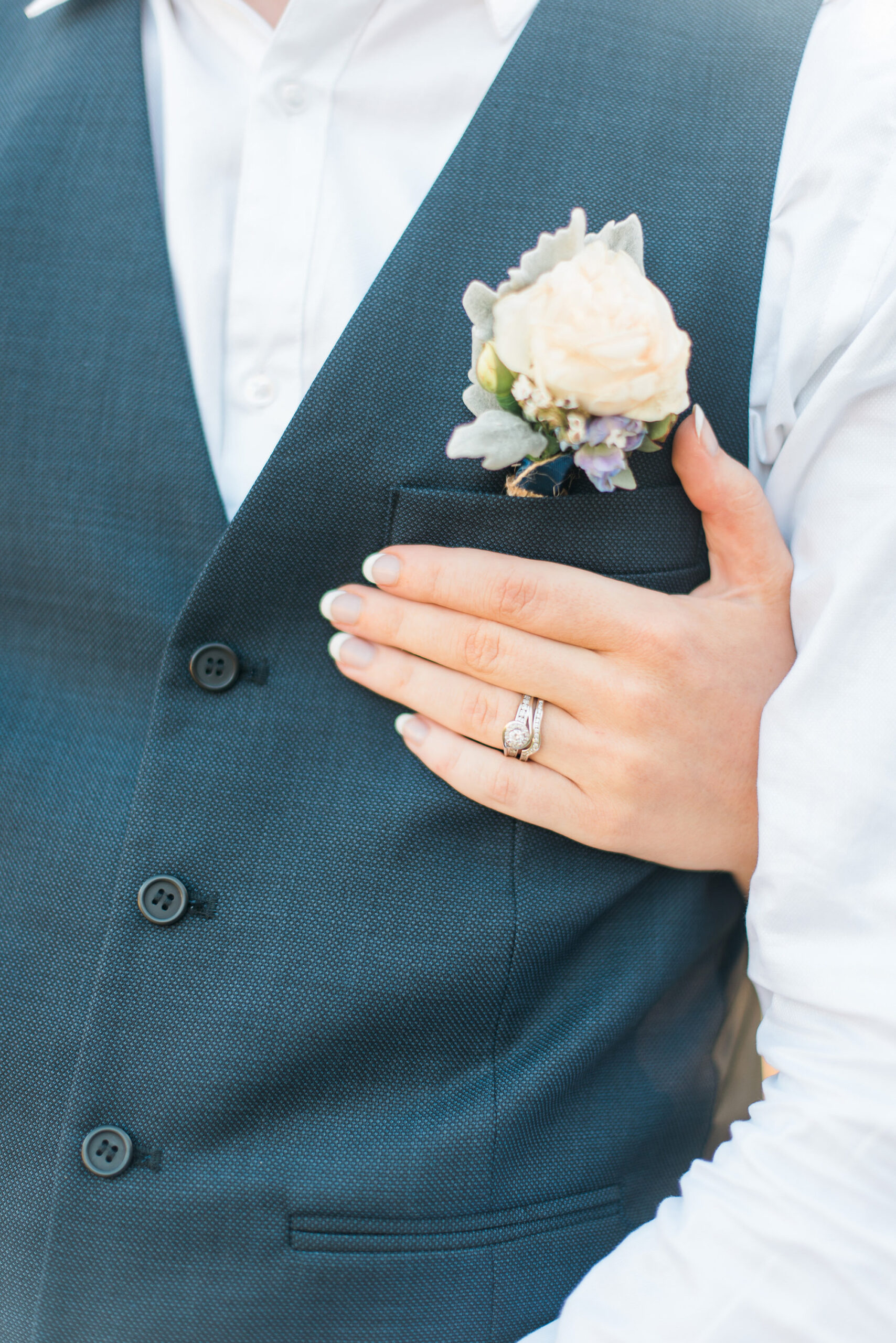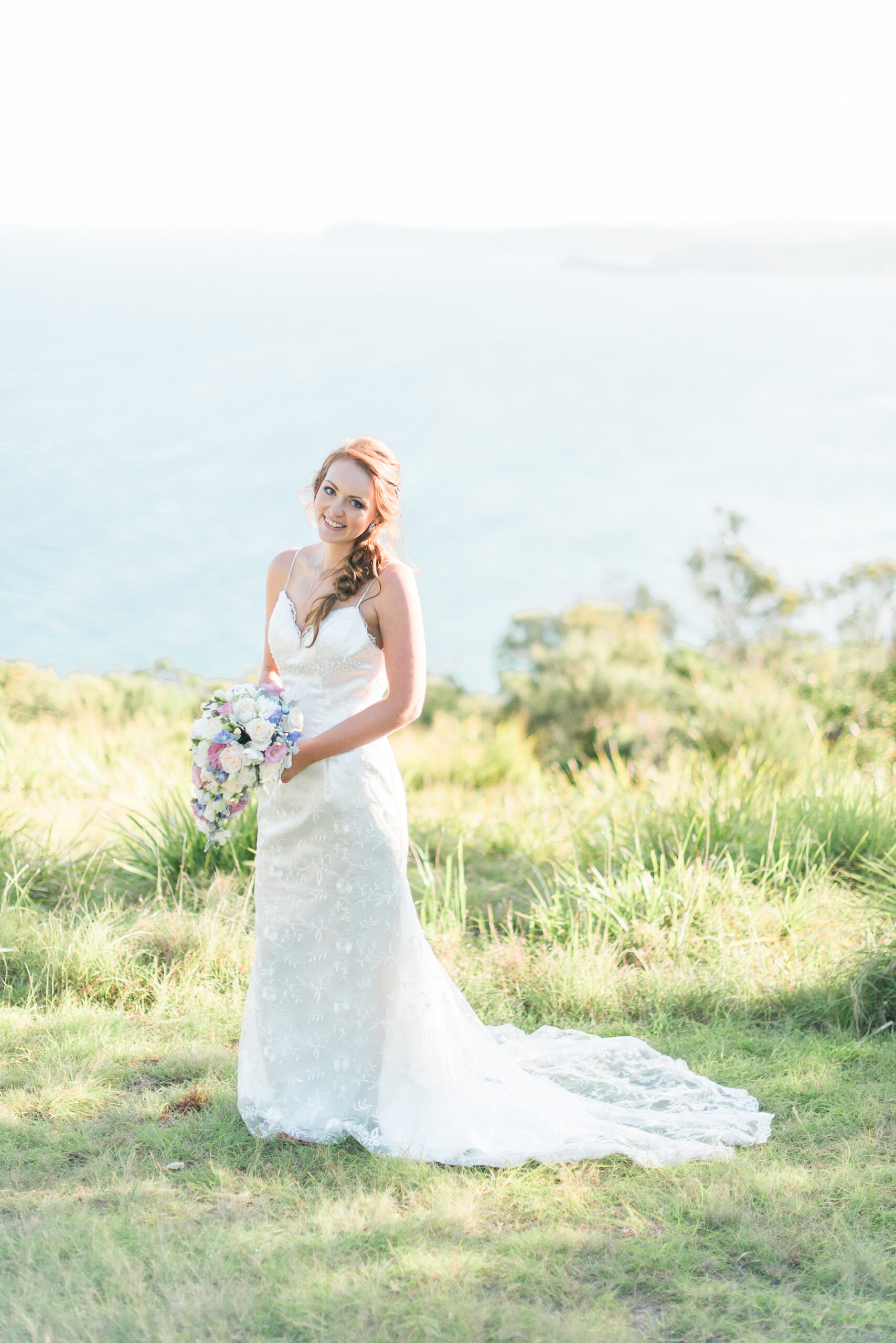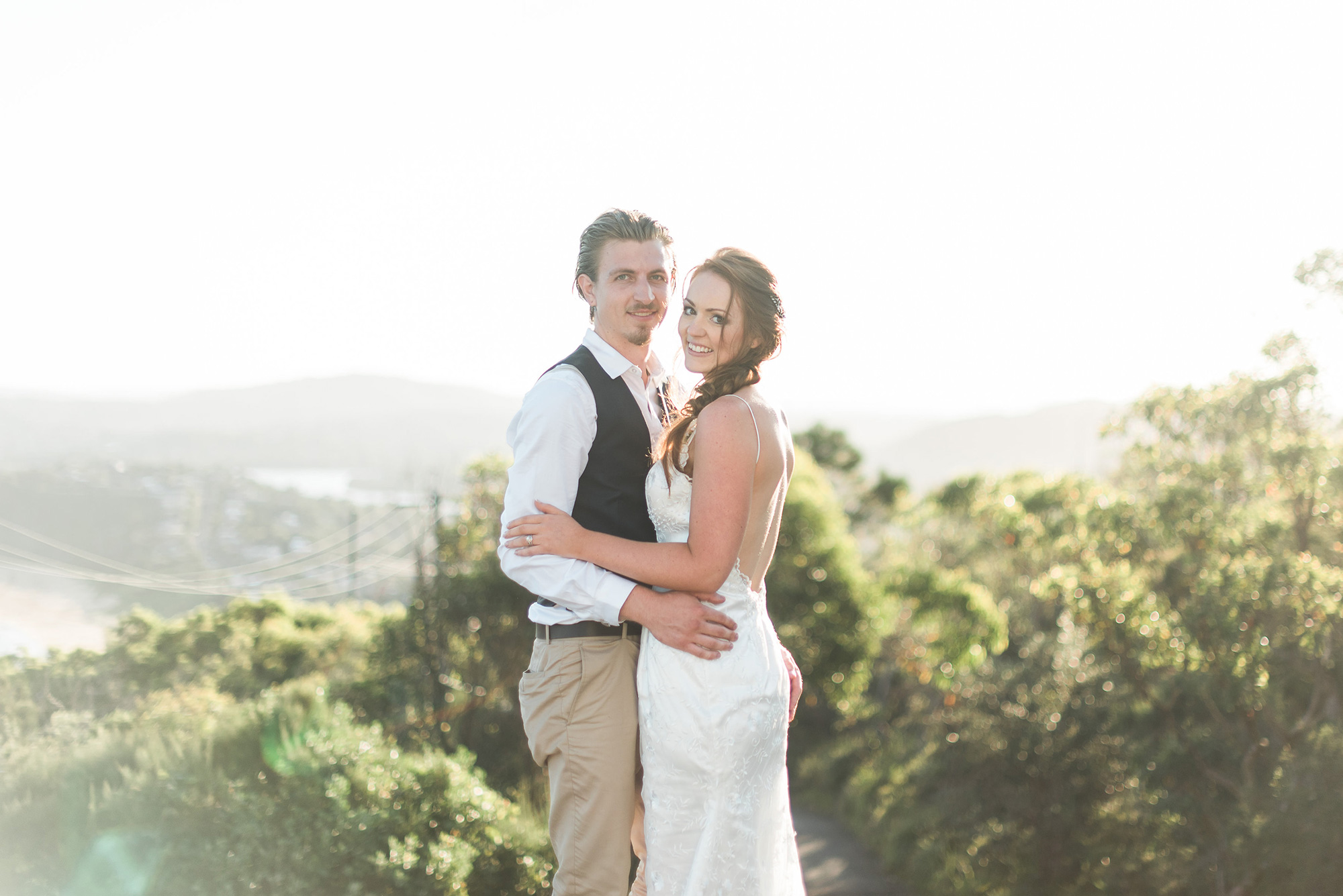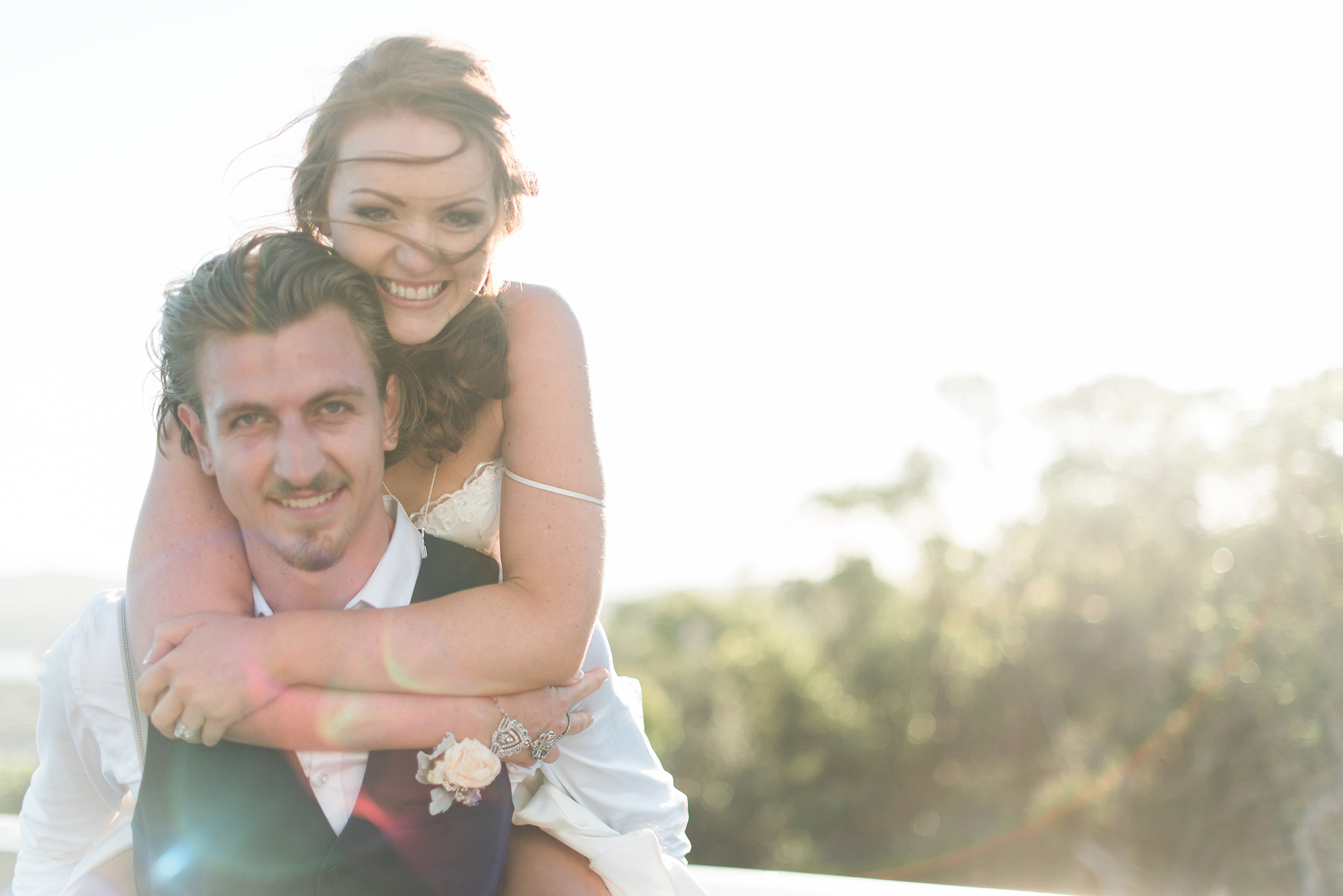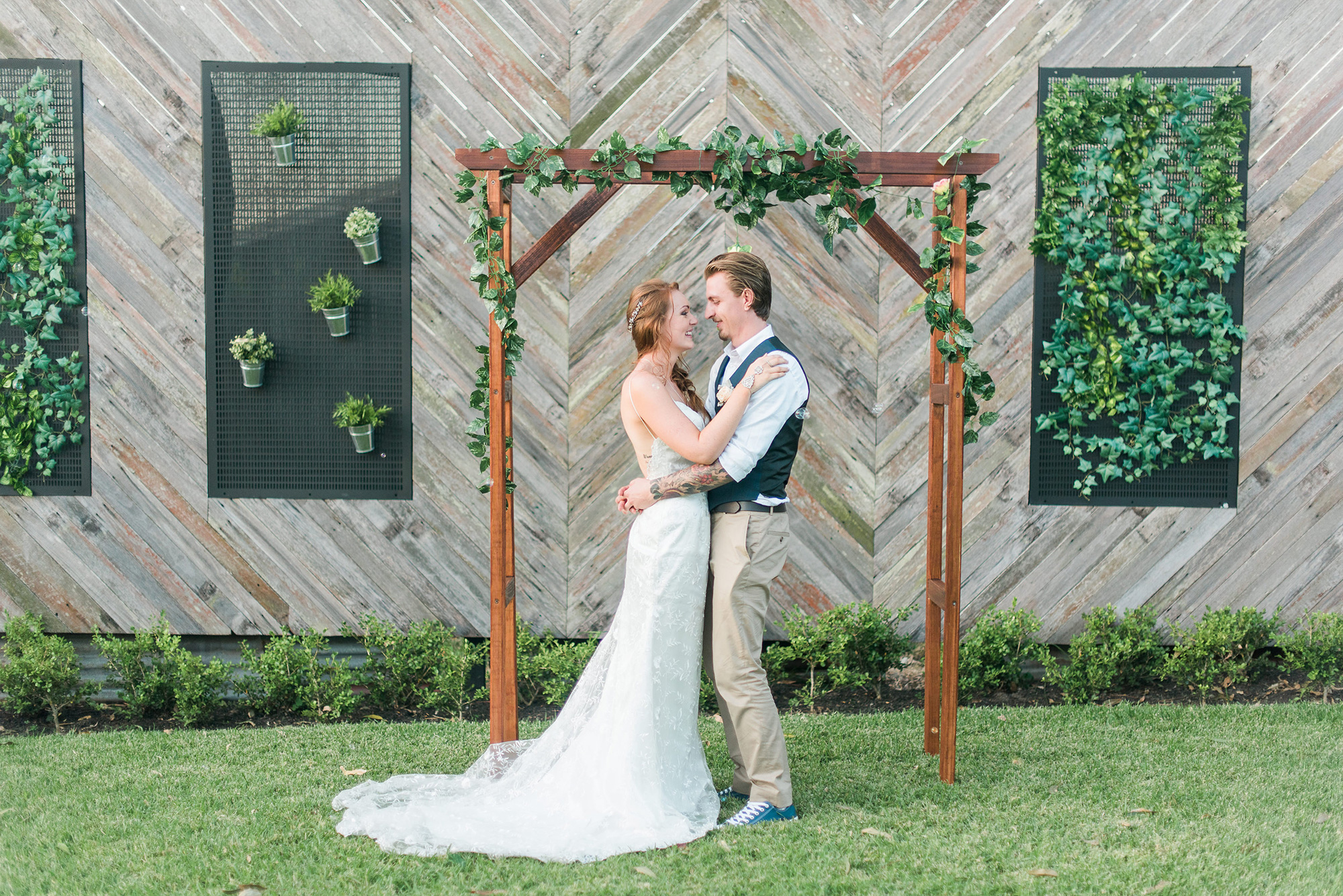 If Justine could do it all again she says she would try not to stress about the little things. "It will be perfect no matter what,"she says.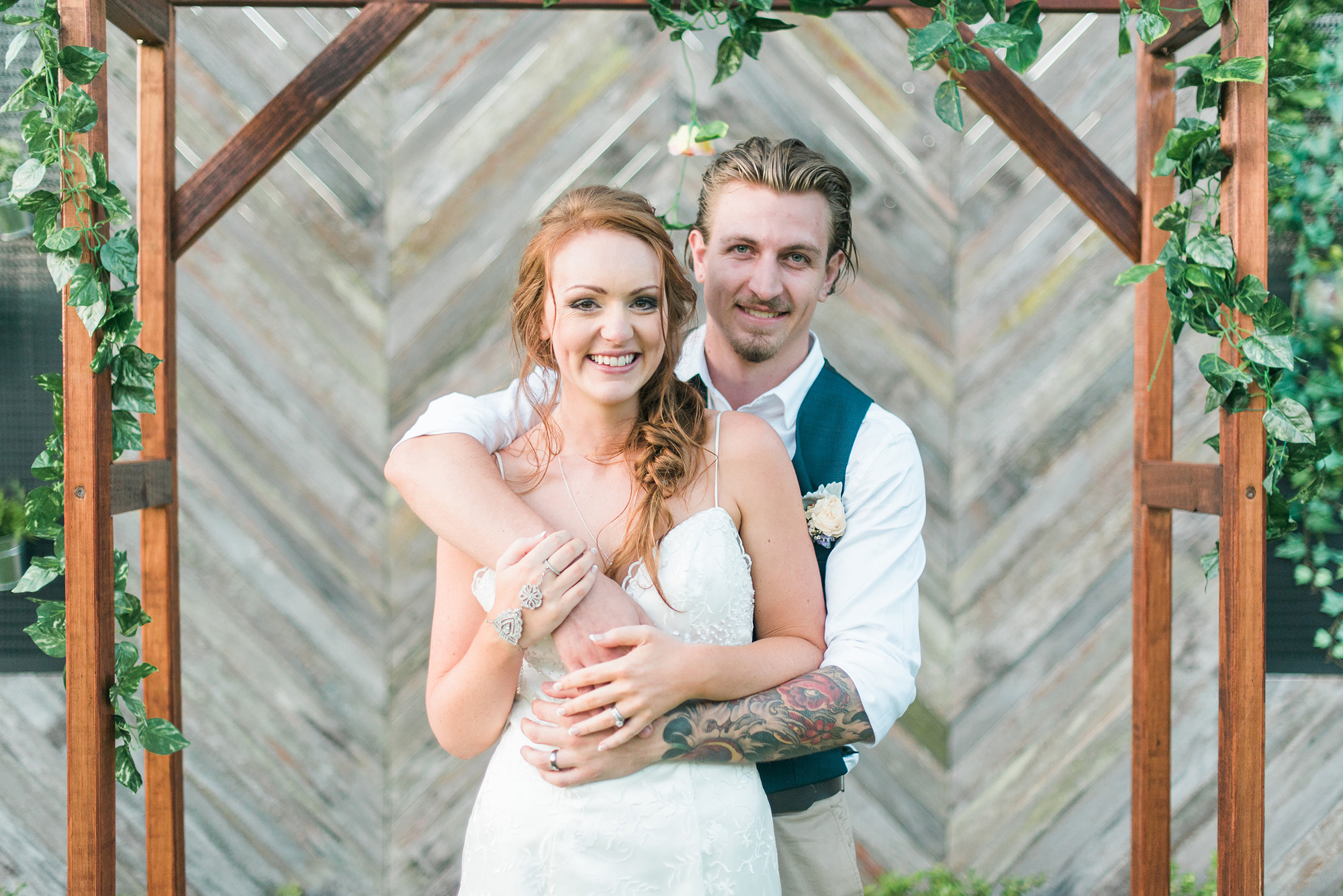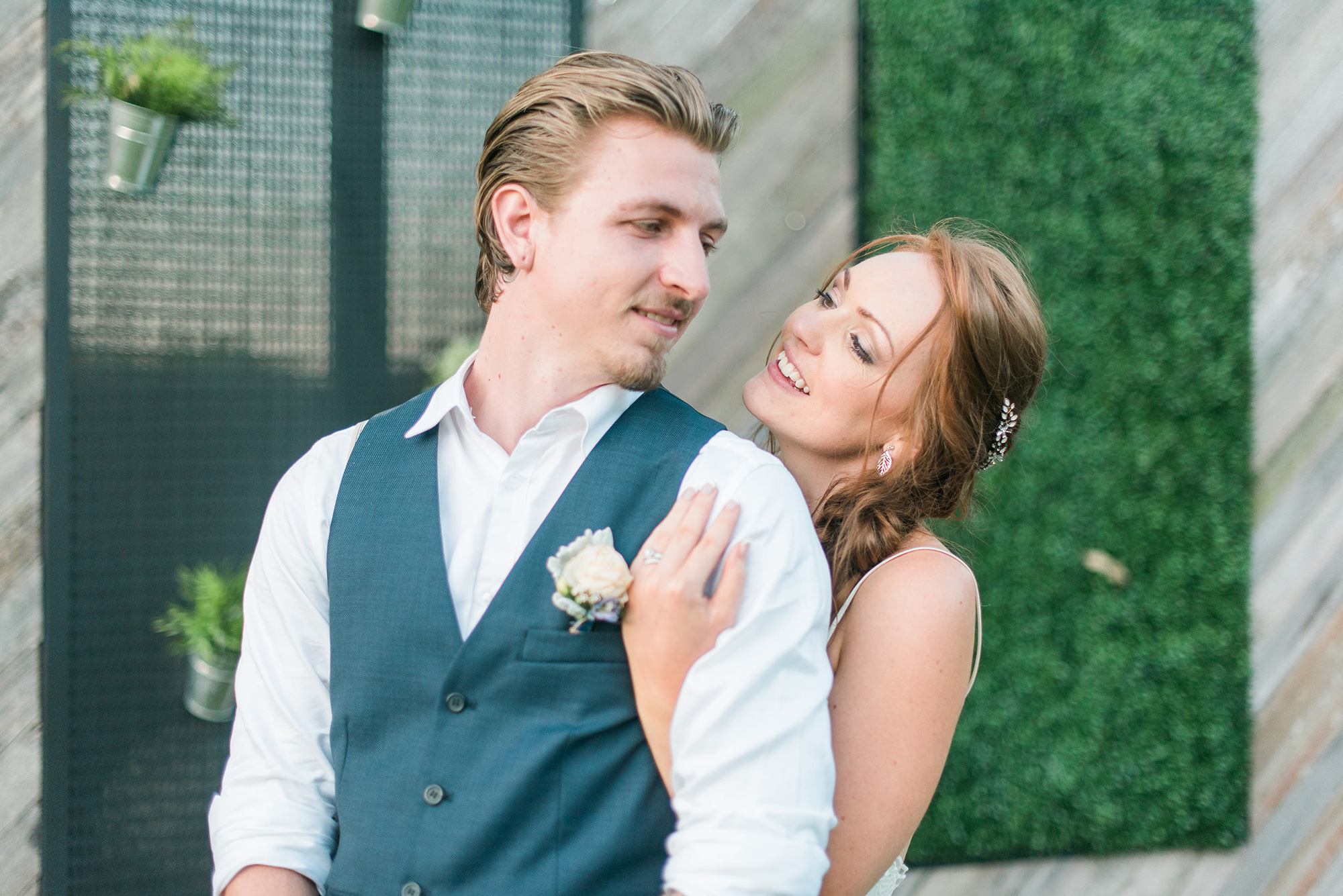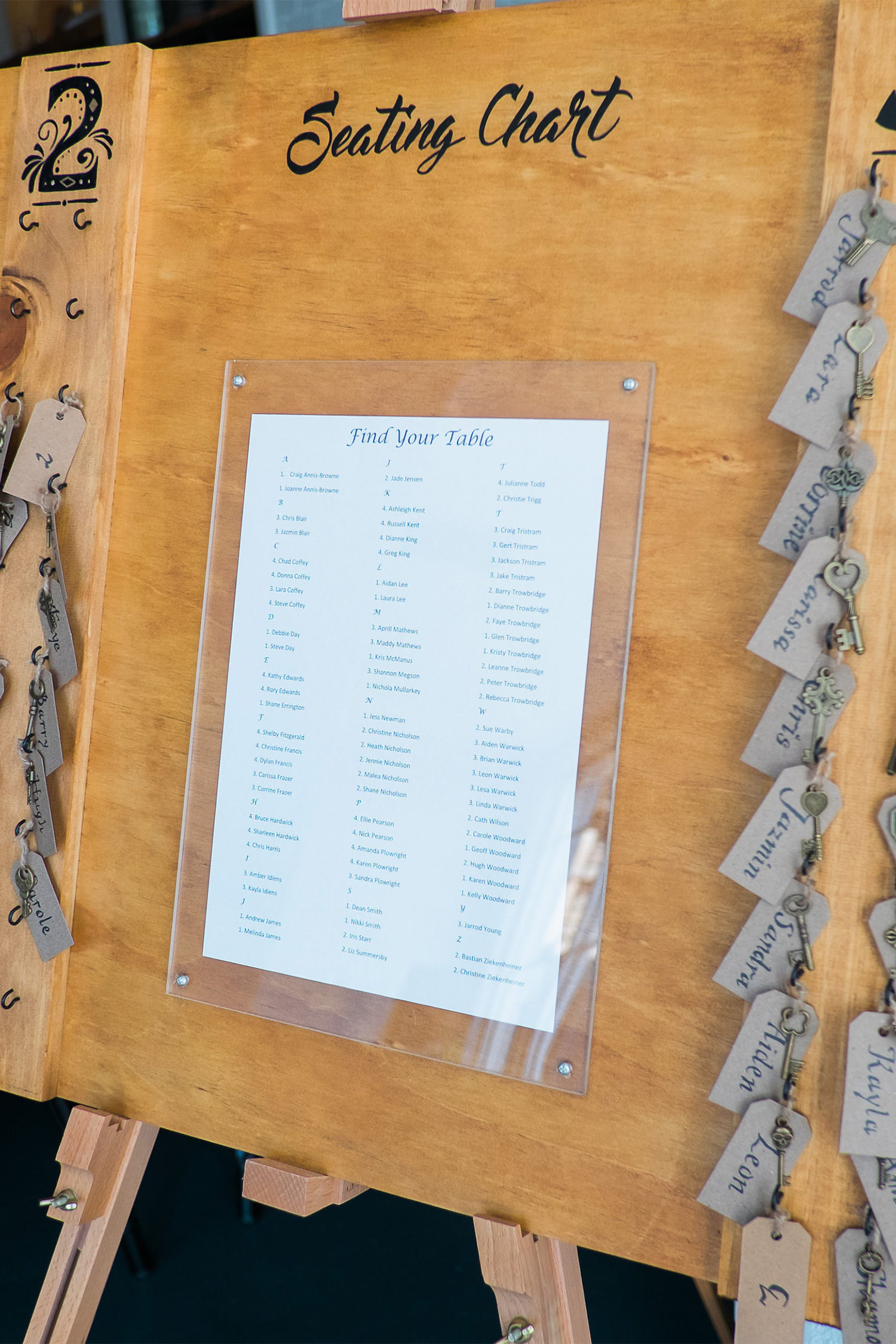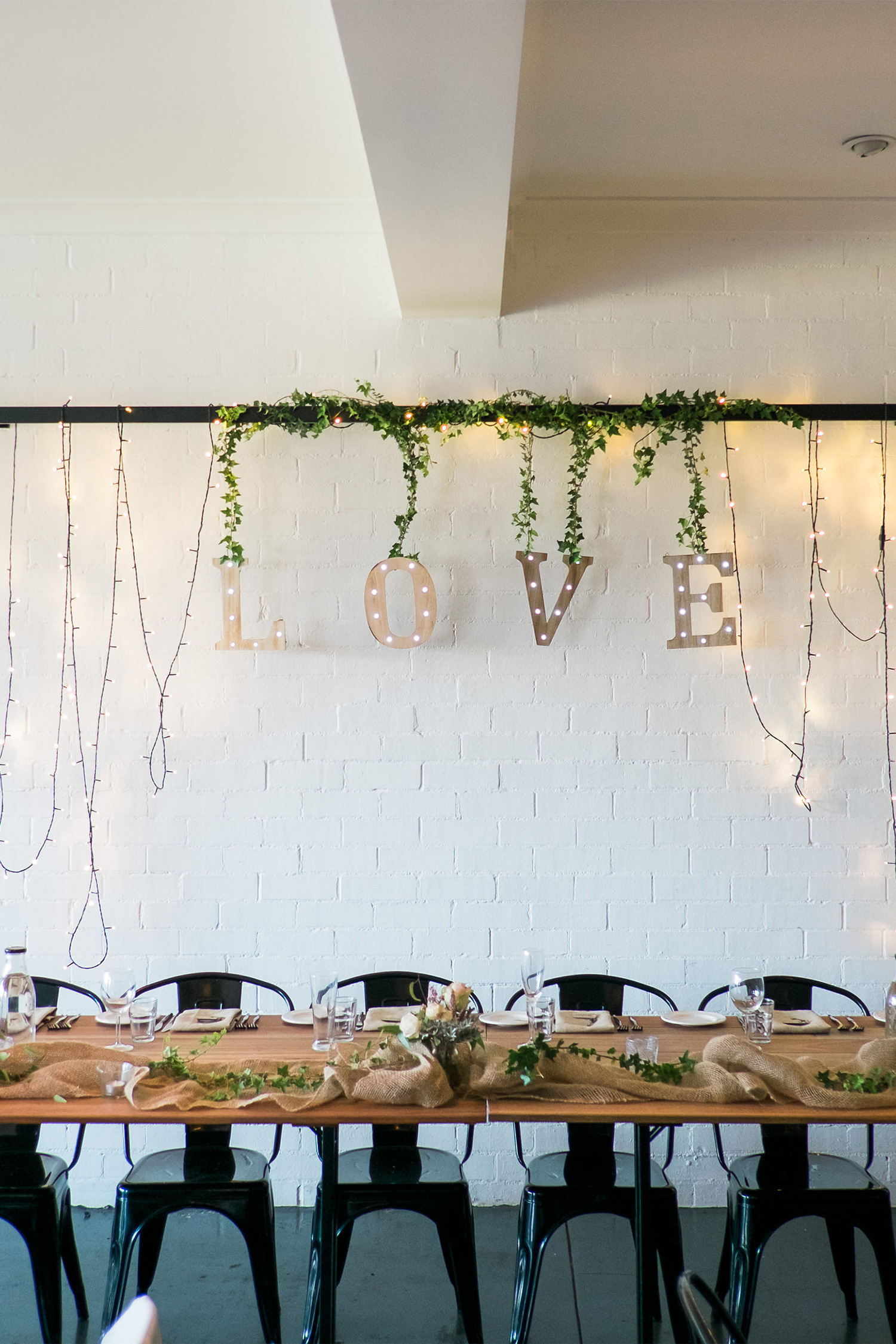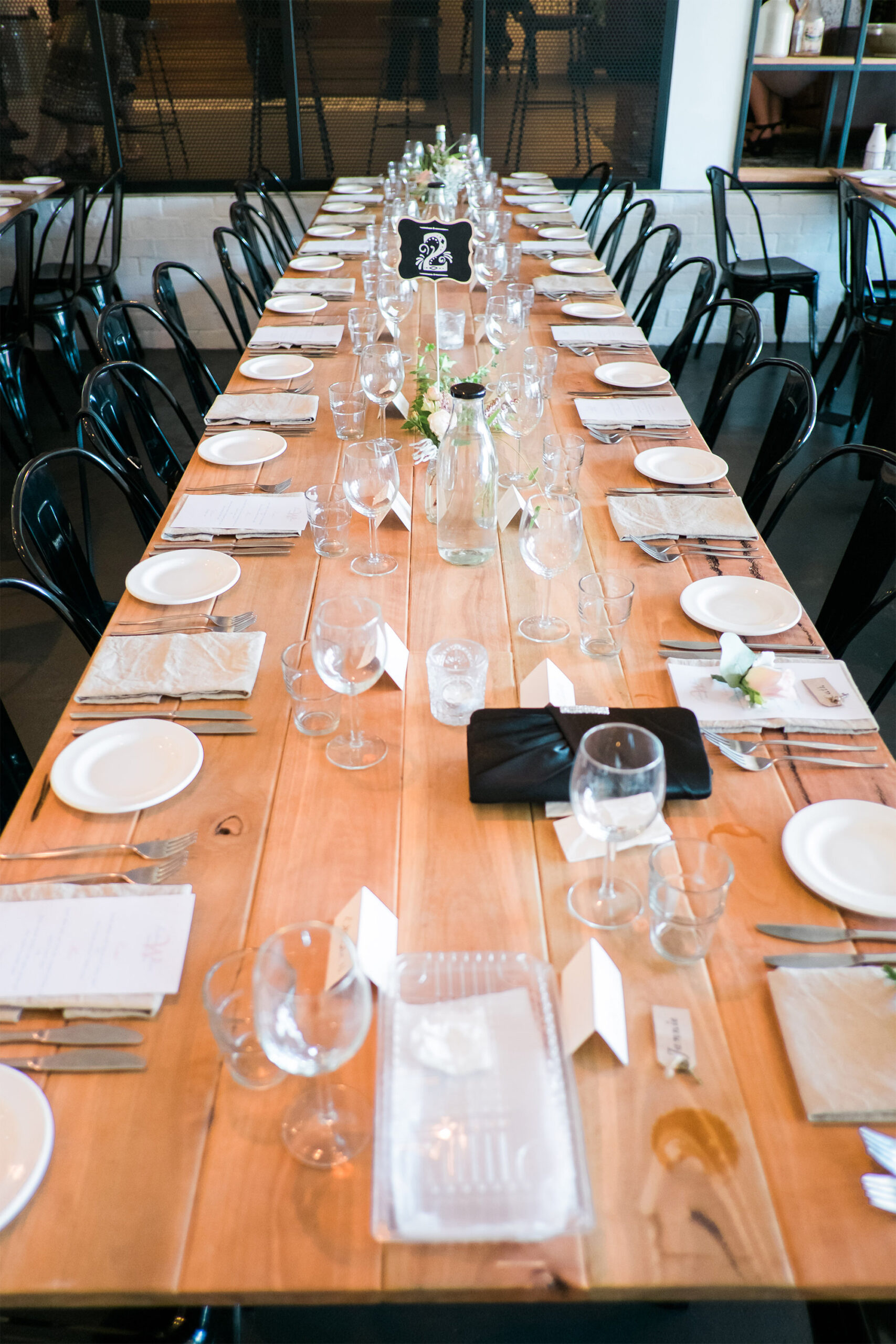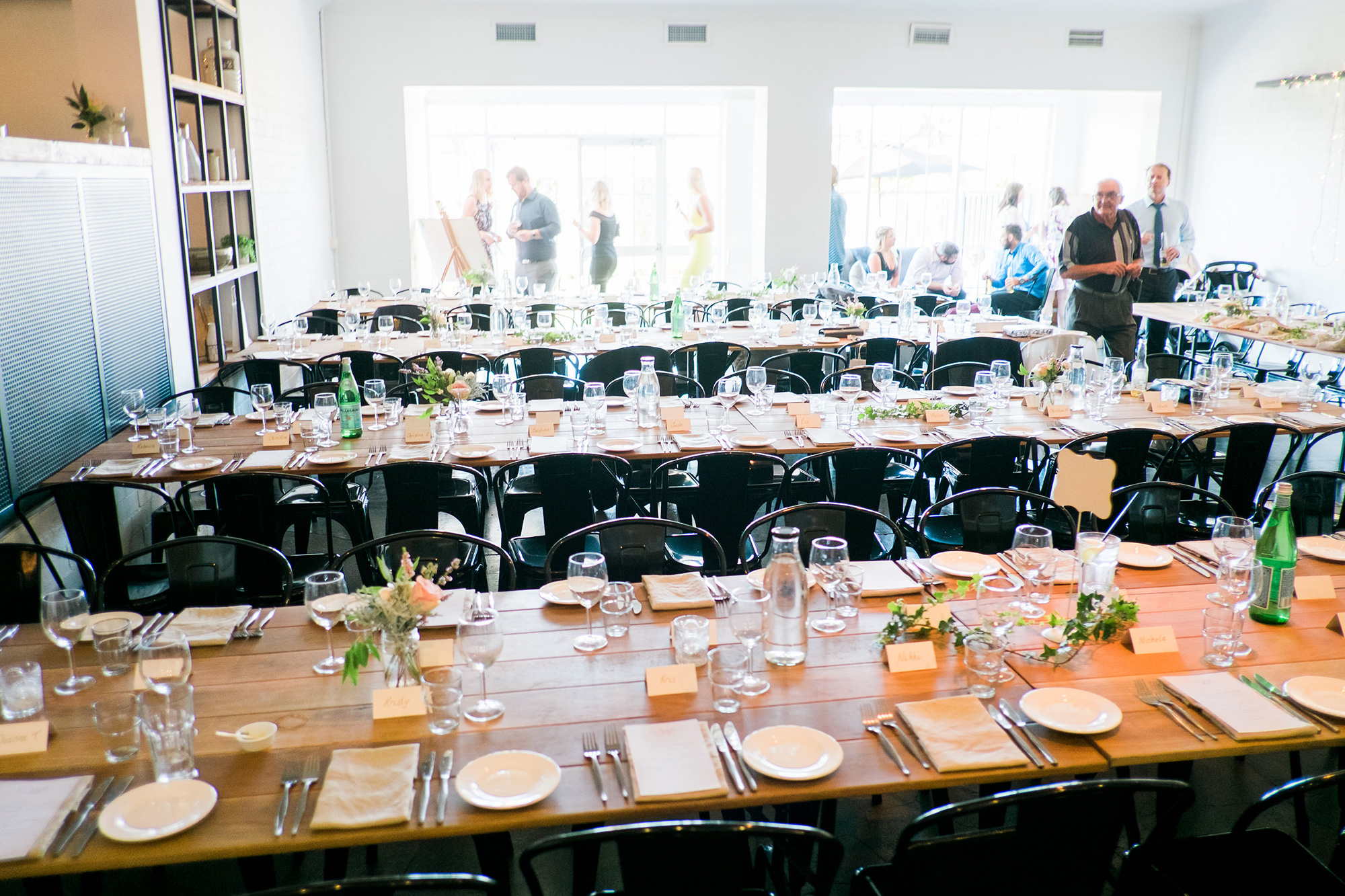 Romantic blooms and timber touches added to the boho styling at the reception, which was also held at Gracelands.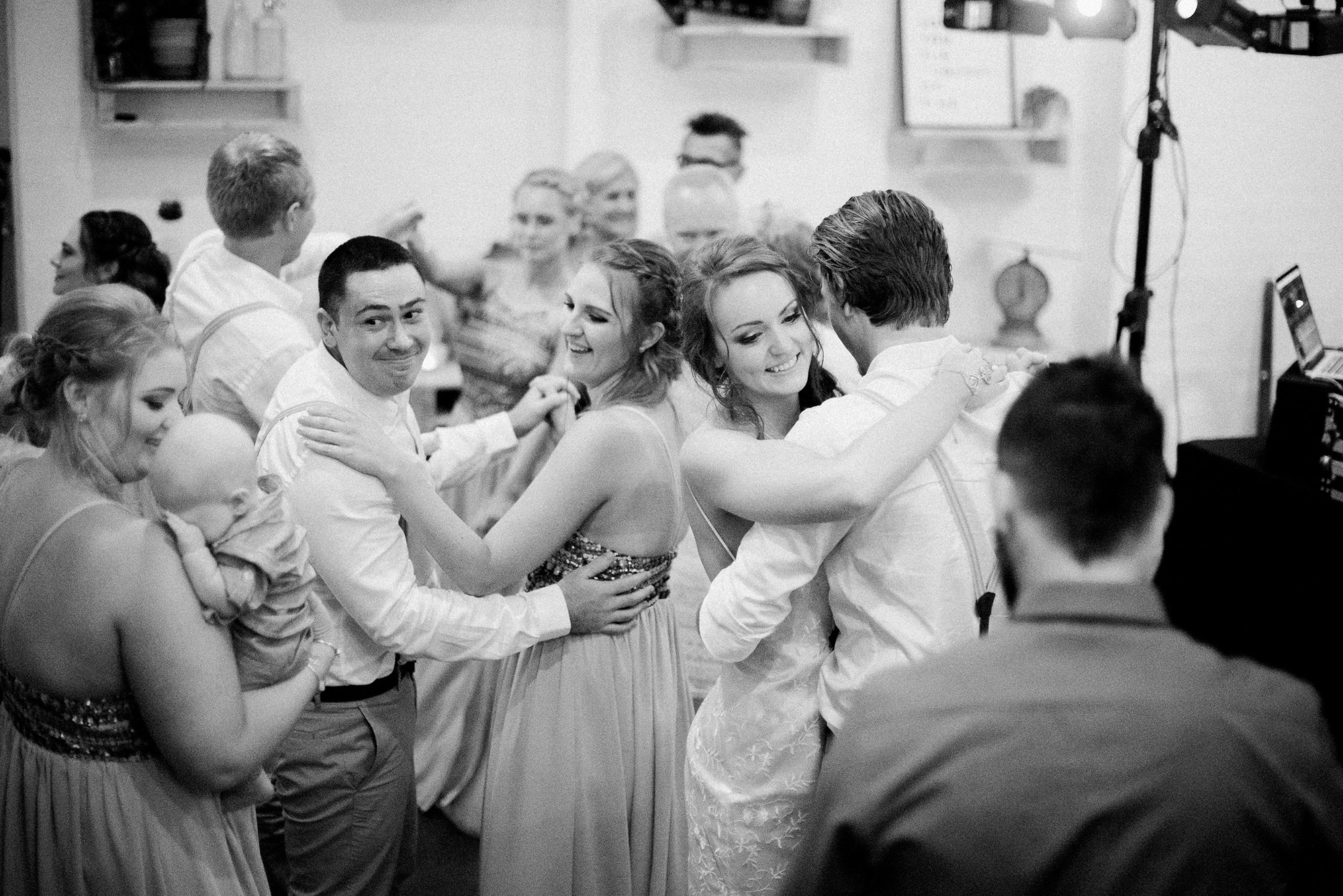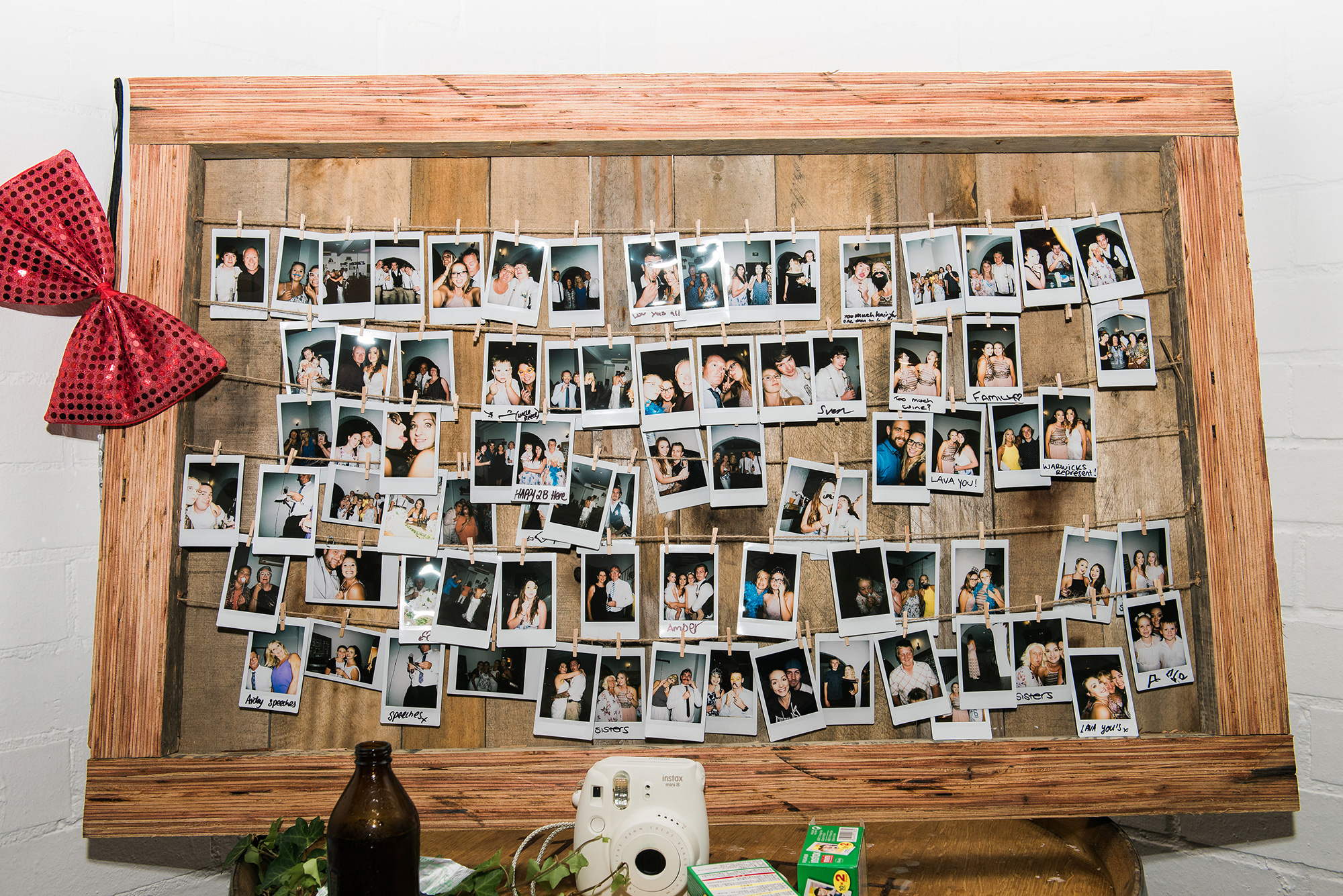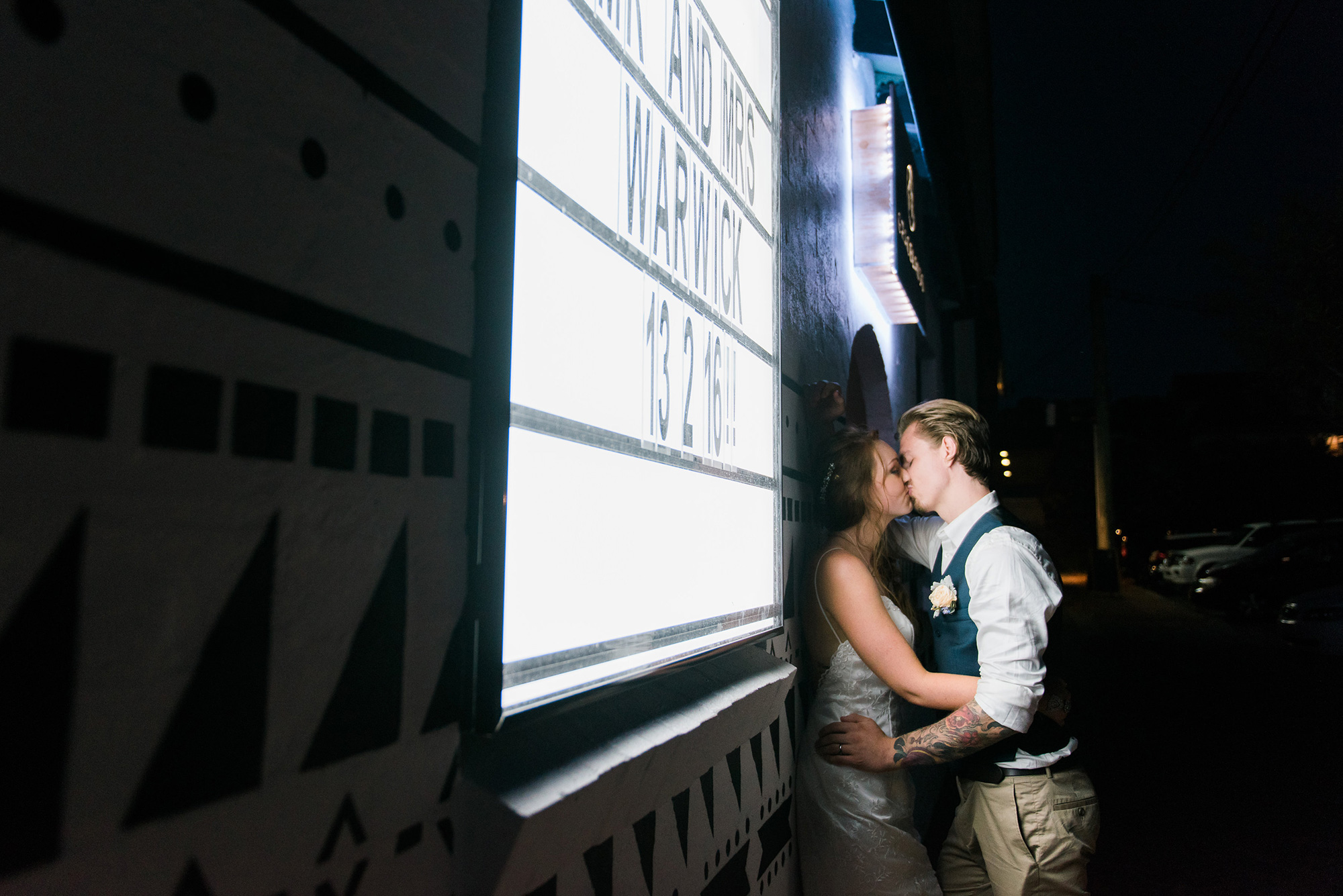 https://www.youtube.com/watch?v=LvYddV_rHwI
Video by Shane Errington.