Stephanie Boroughs and Robbie Irwin first met in 2009, but it took two-and-a-half years and countless plane rides before their relationship blossomed.
"When Robbie moved back to Perth from Canada in 2010 he called me to ask if I would like to catch up," Stephanie, 27, says. A casual drink at the local pub followed and within less than a month of dating the Perth couple were very much in love.
Robbie, 31, proposed while the pair were holidaying in Indonesia. "He managed to find a secluded section of white sandy beach, framed with palm trees and with a view across the still water of the sun setting behind Bali," Stephanie recalls.
In keeping with the seaside proposal, the couple held a beach wedding on Rottnest Island on February 13, 2016. "Our wedding was so magical because it wasn't just a day, it was a whole weekend of celebrations with 70 of our closest friends and family," Stephanie says.
"We had a beach ceremony followed by celebratory drinks and nibbles on the beach immediately after, which was followed by a cocktail style reception in a private marquee on the beachfront at the Rottnest Hotel."
The pair were happy to break with tradition to make their day unique.
"Rather than doing a traditional bridal waltz for our first dance we surprised our guests with a choreographed hip-hop dance which still to this day was one of the highlights as the whole wedding flocked to the dance floor!" Stephanie says.
Photos courtesy of Kevin McGinn Photographer.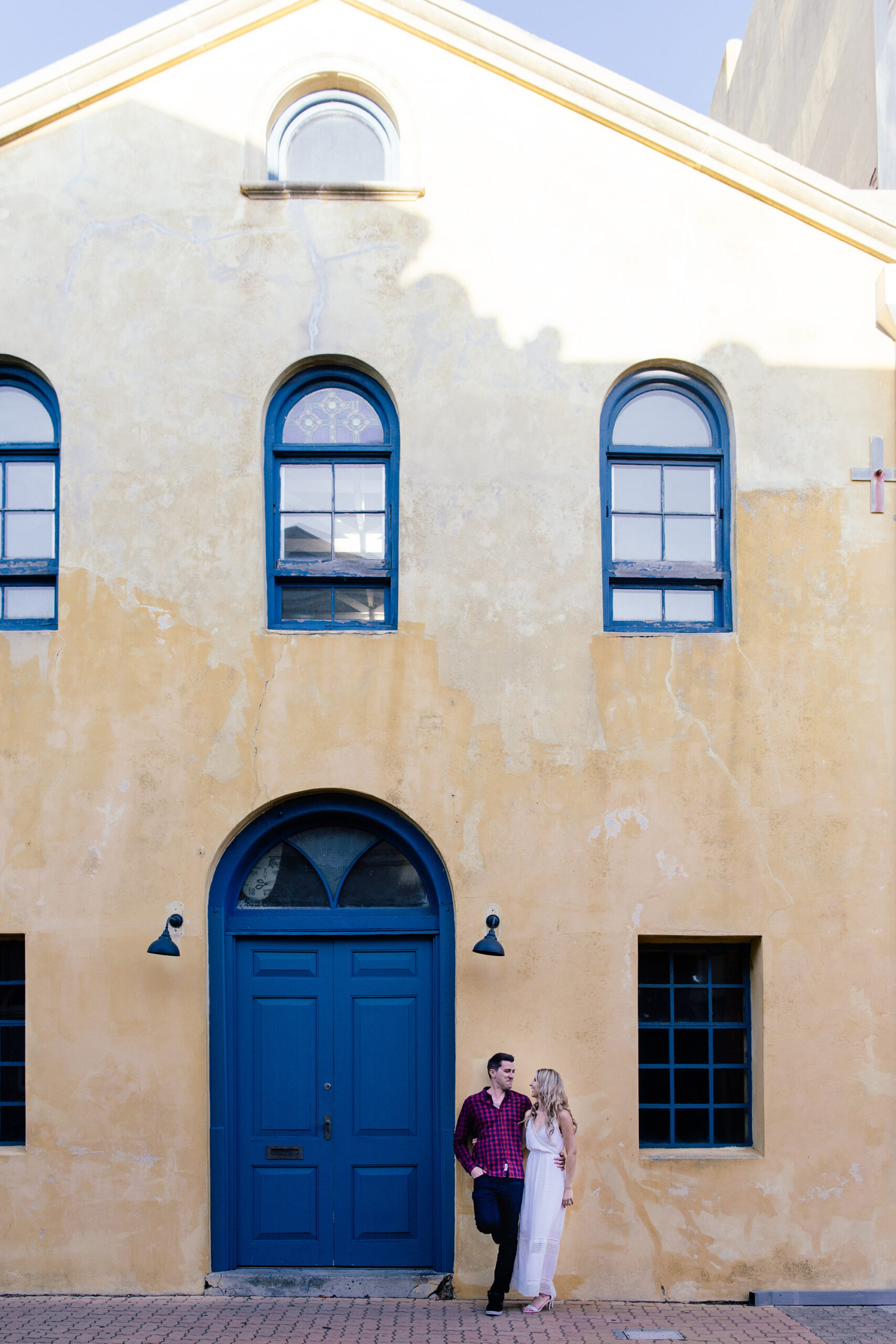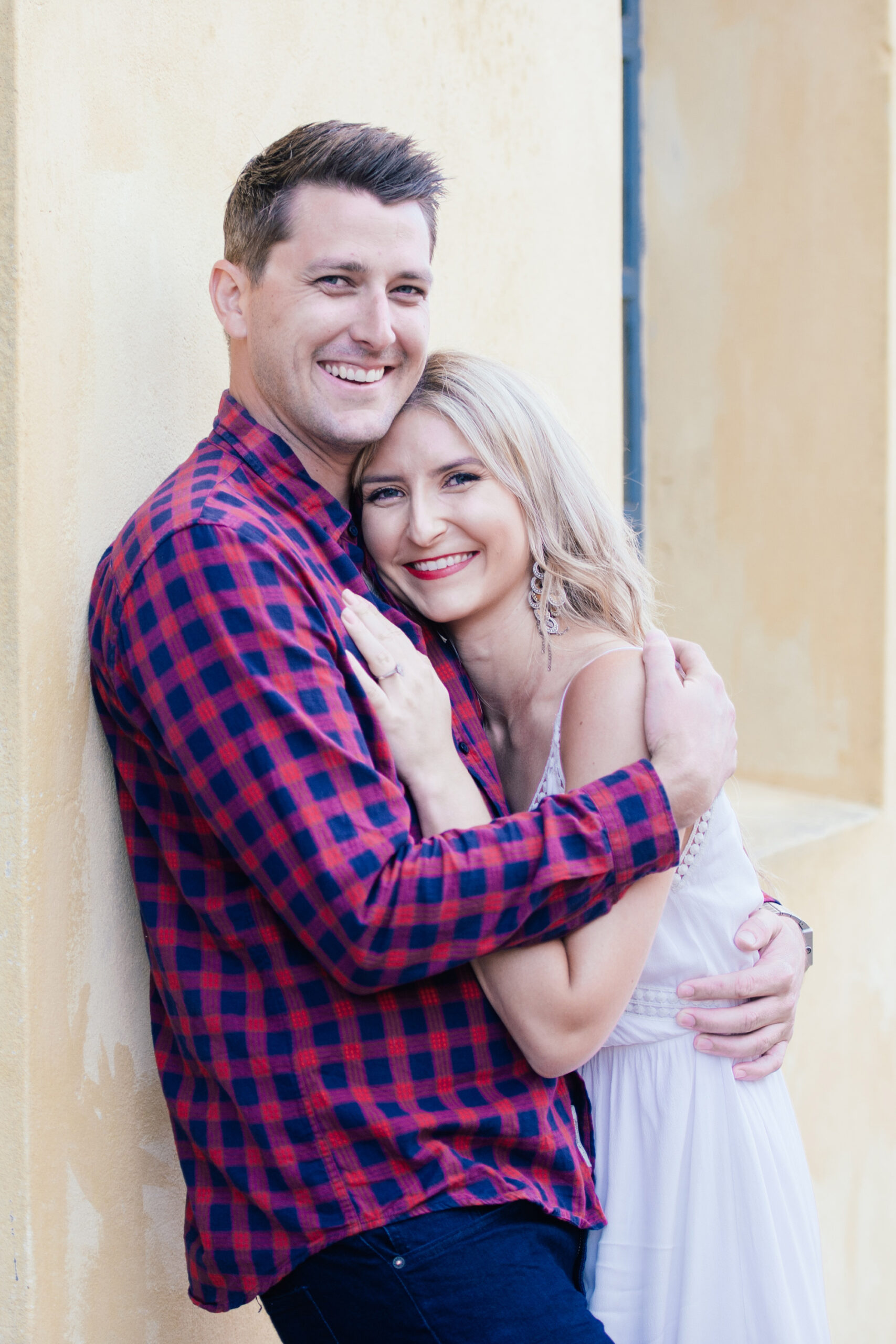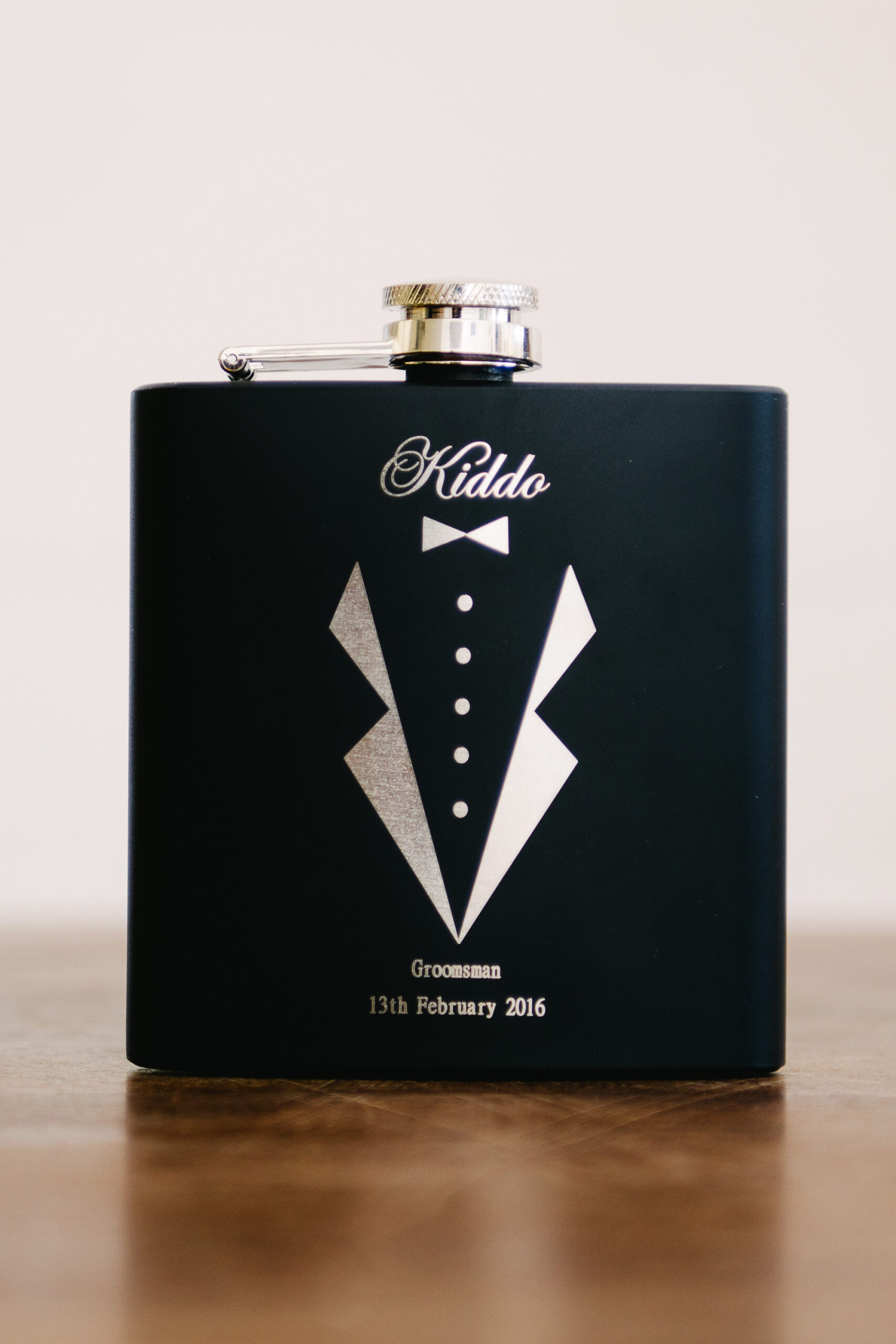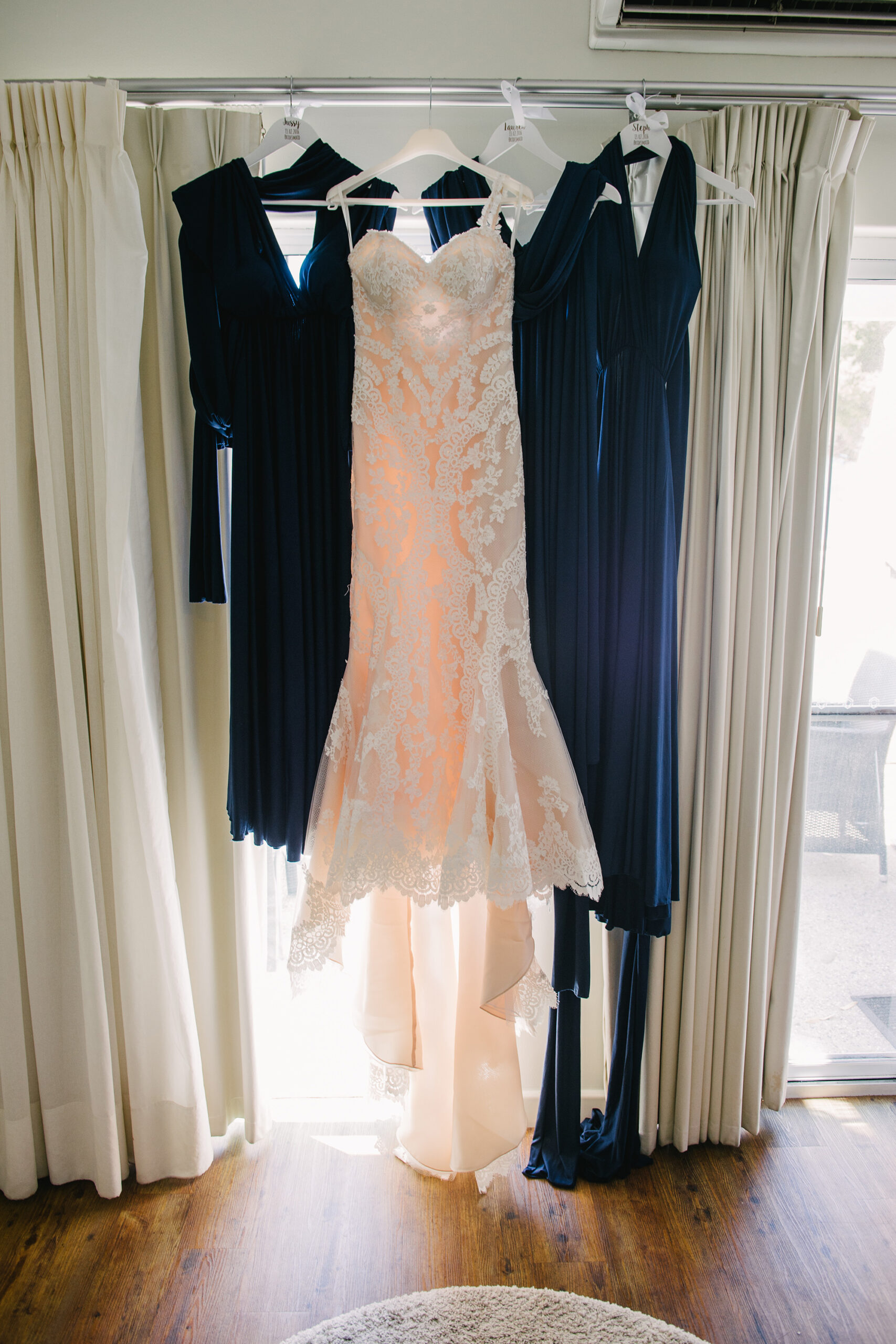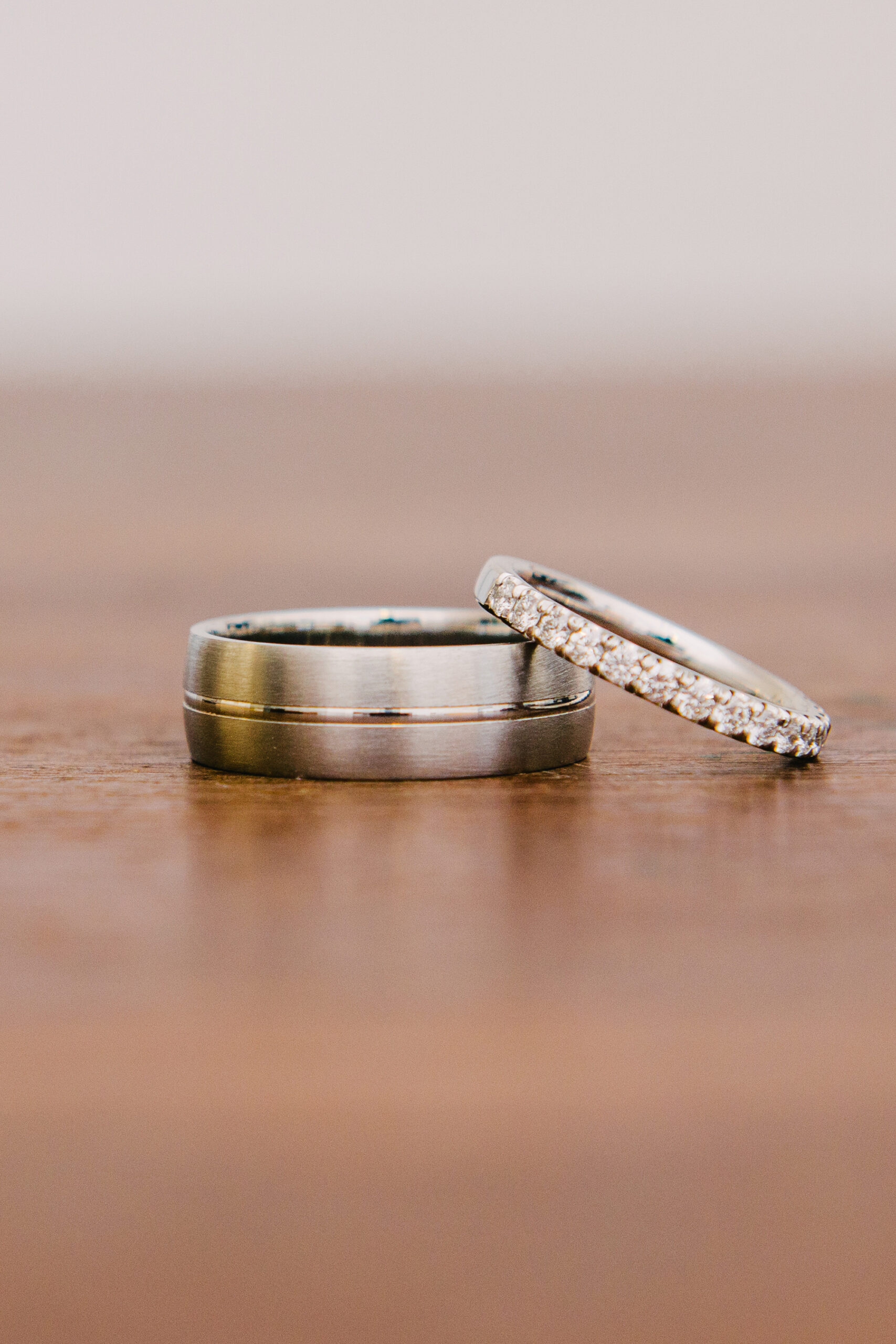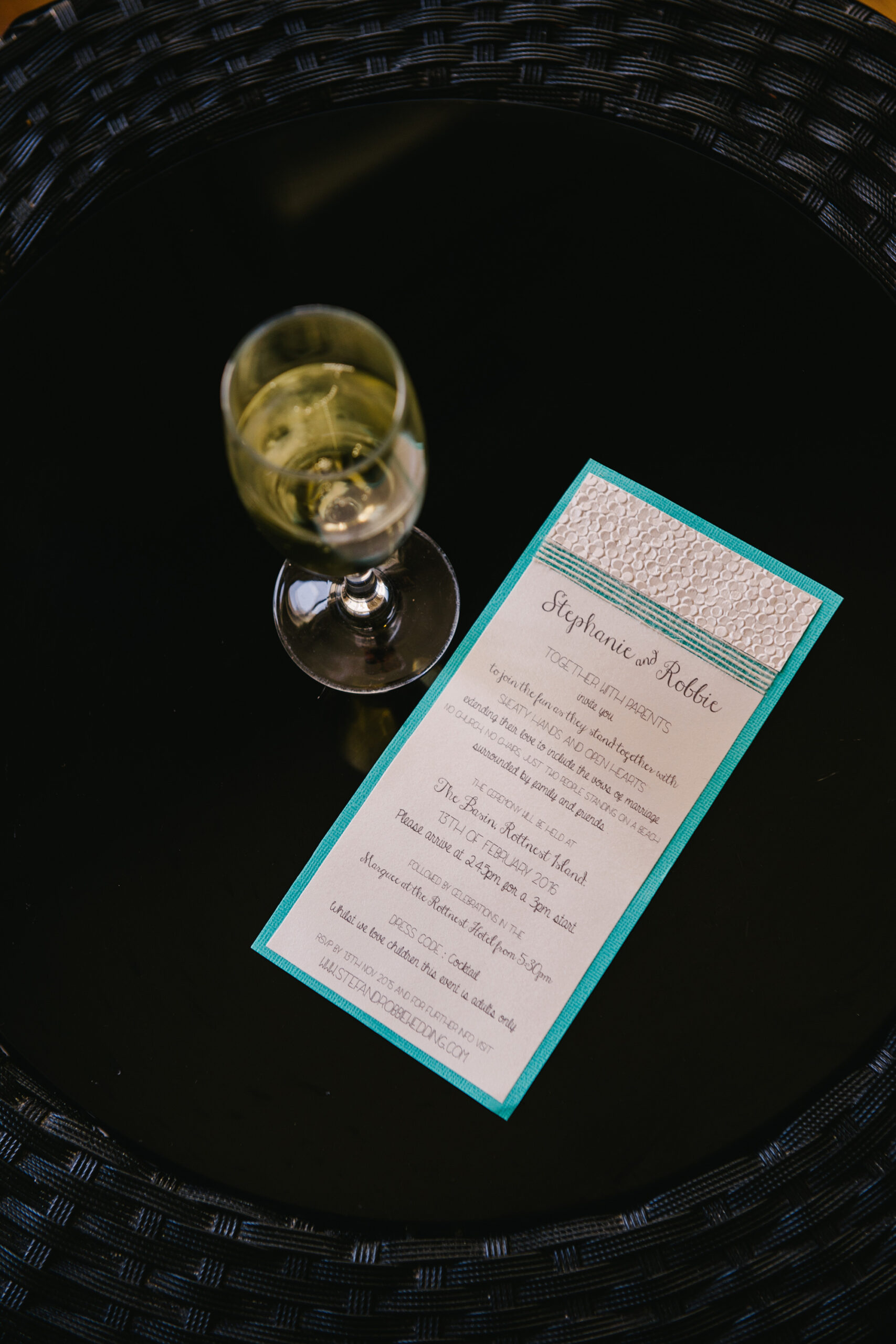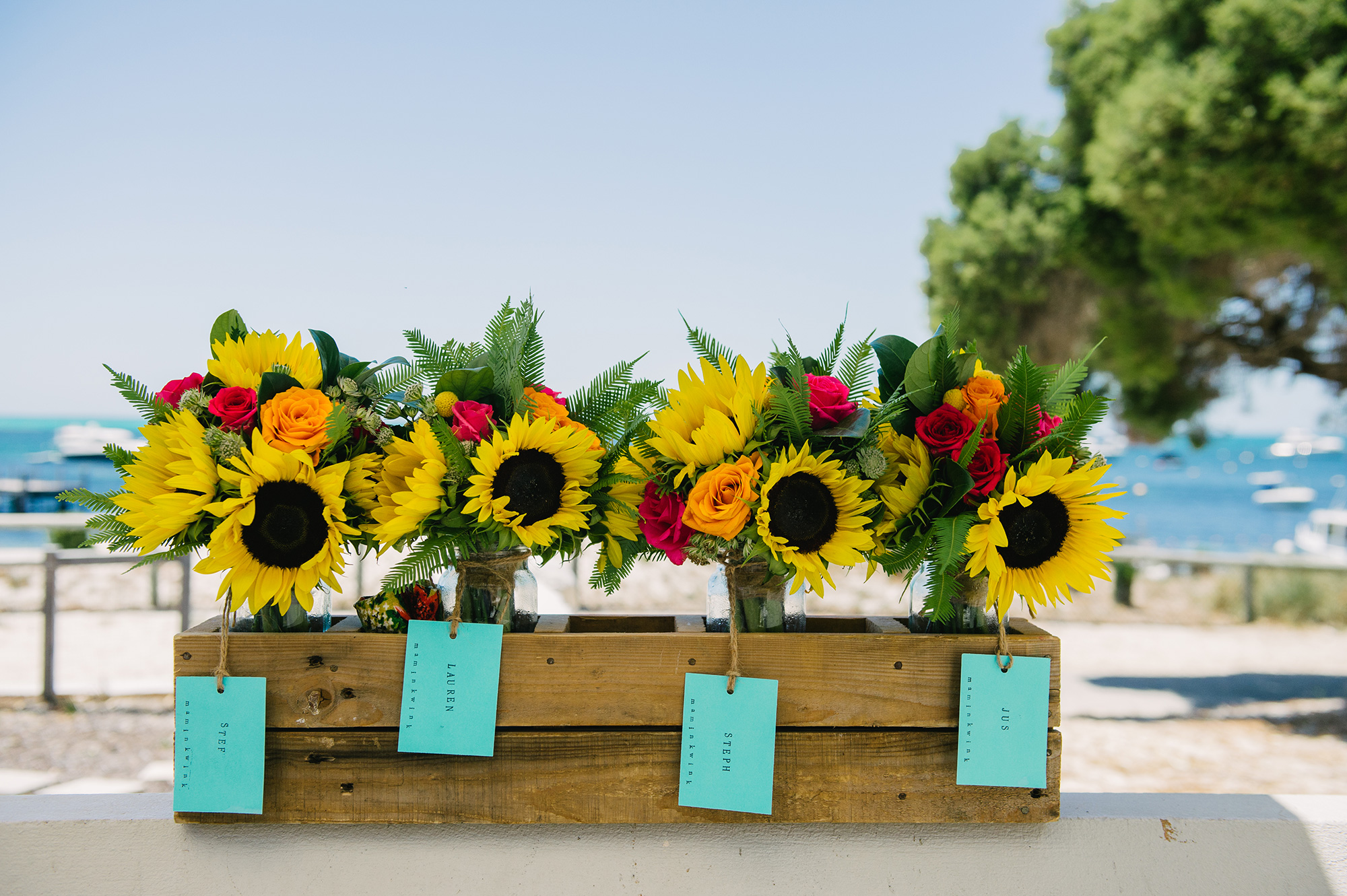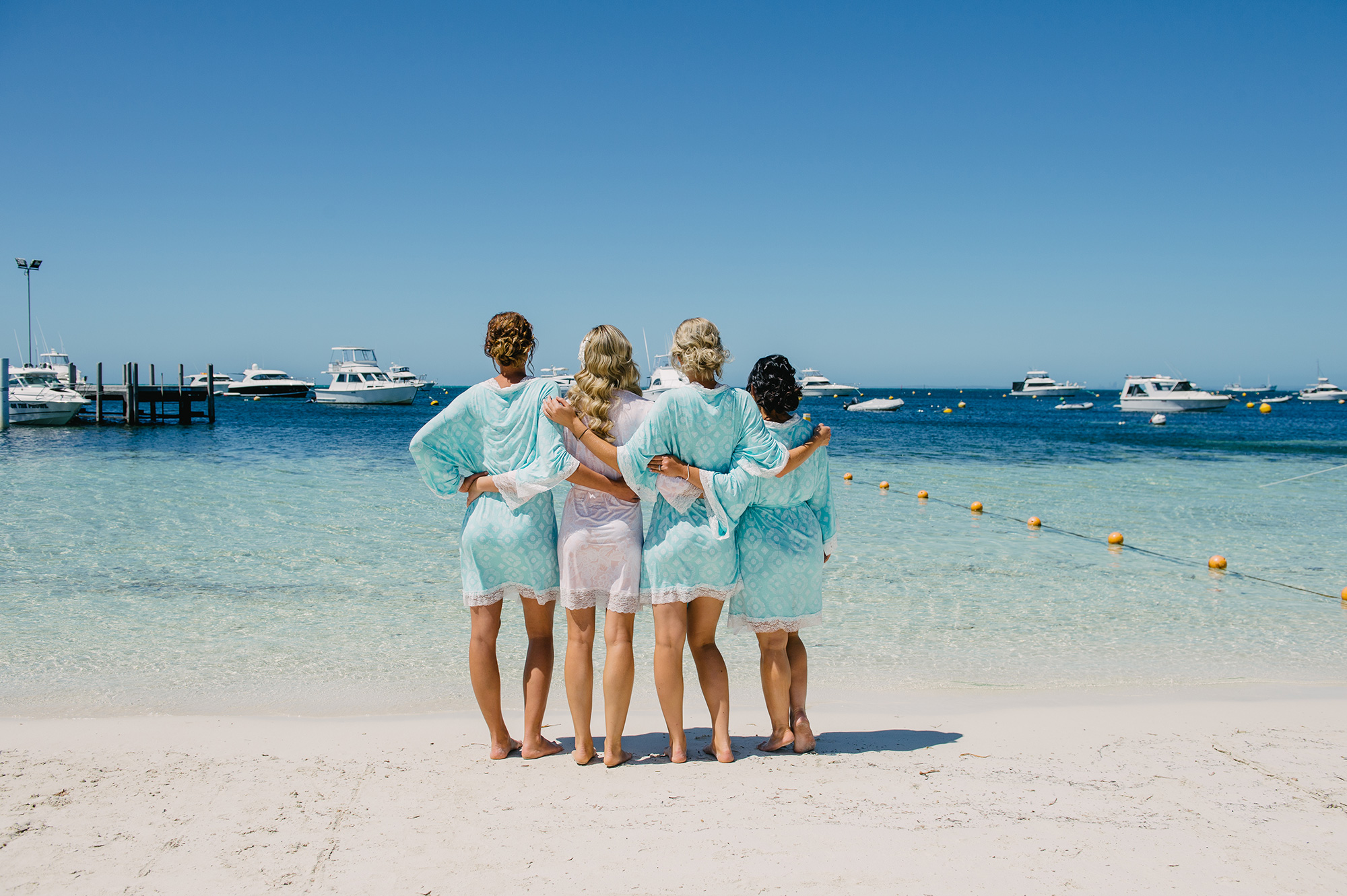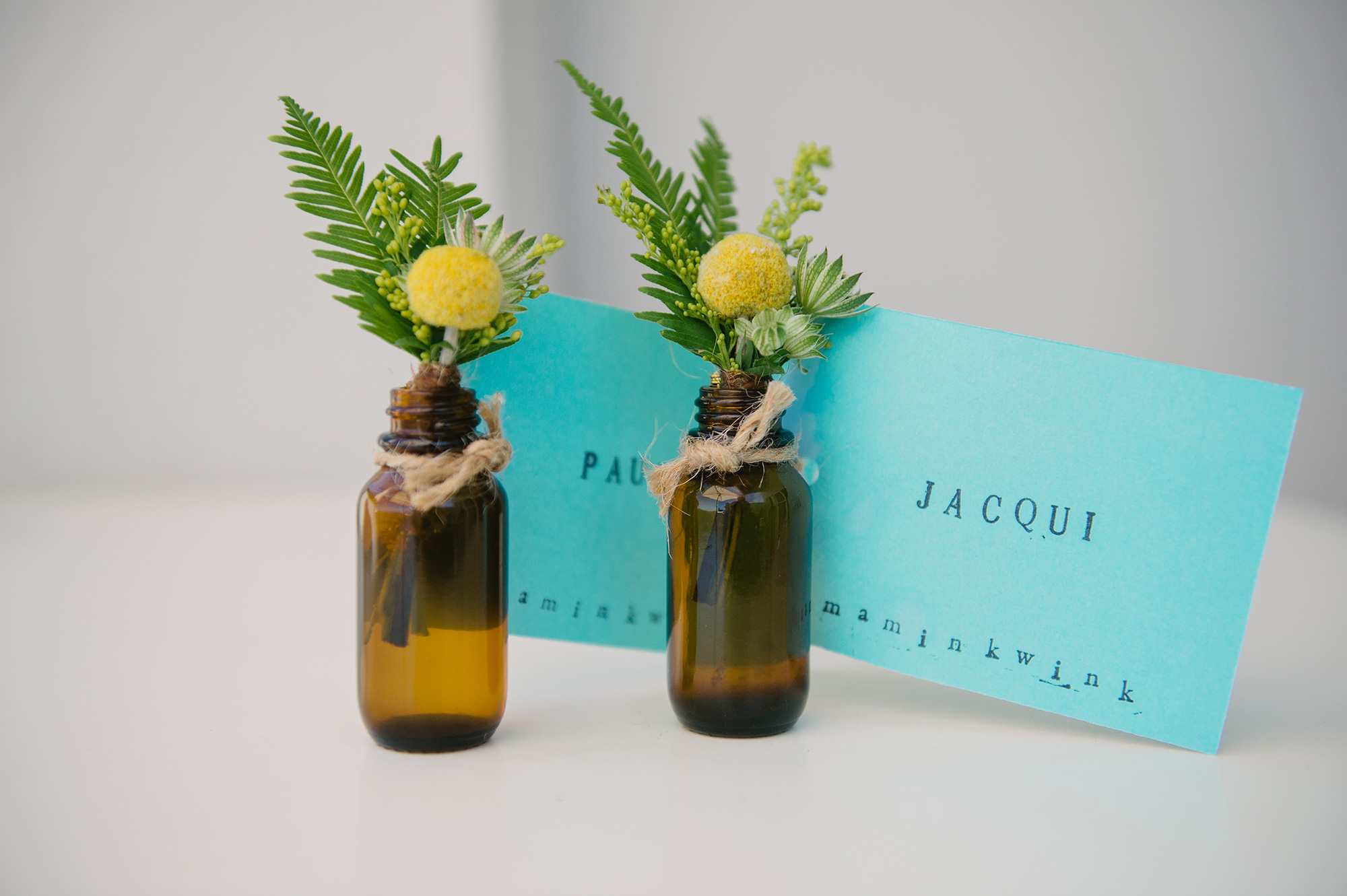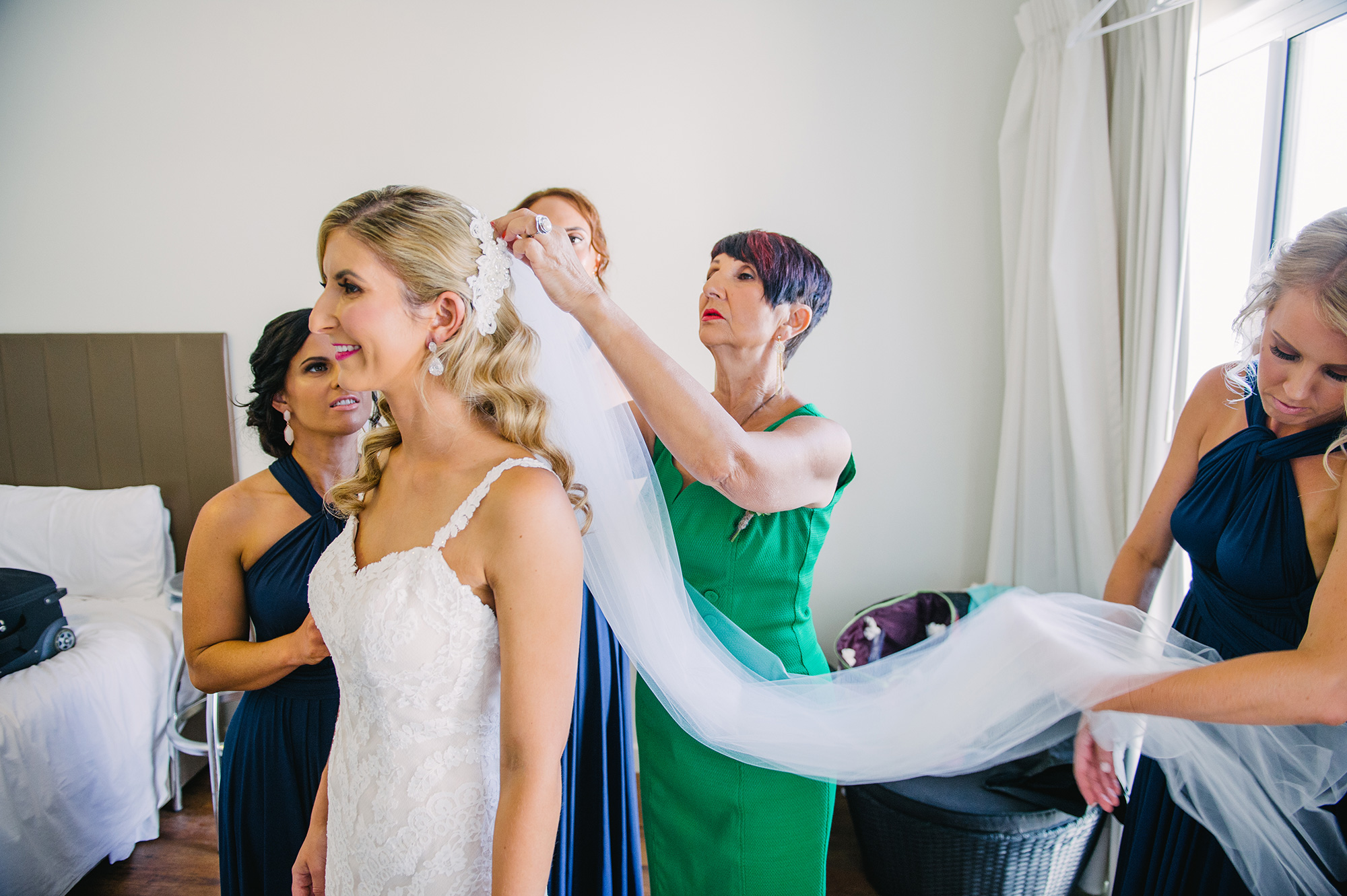 Stephanie complemented her gorgeous gown with statement earrings from Fletcher and Grace.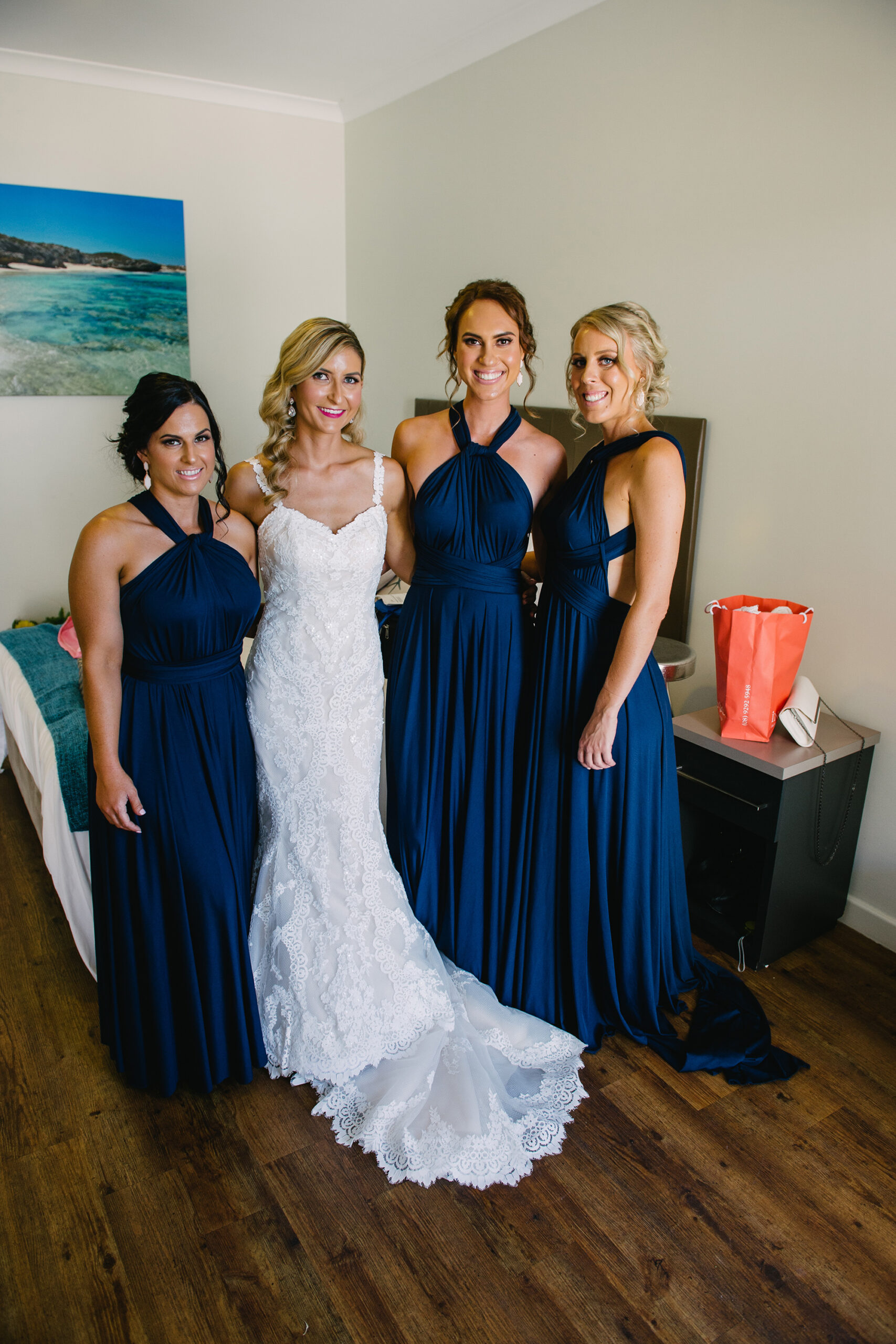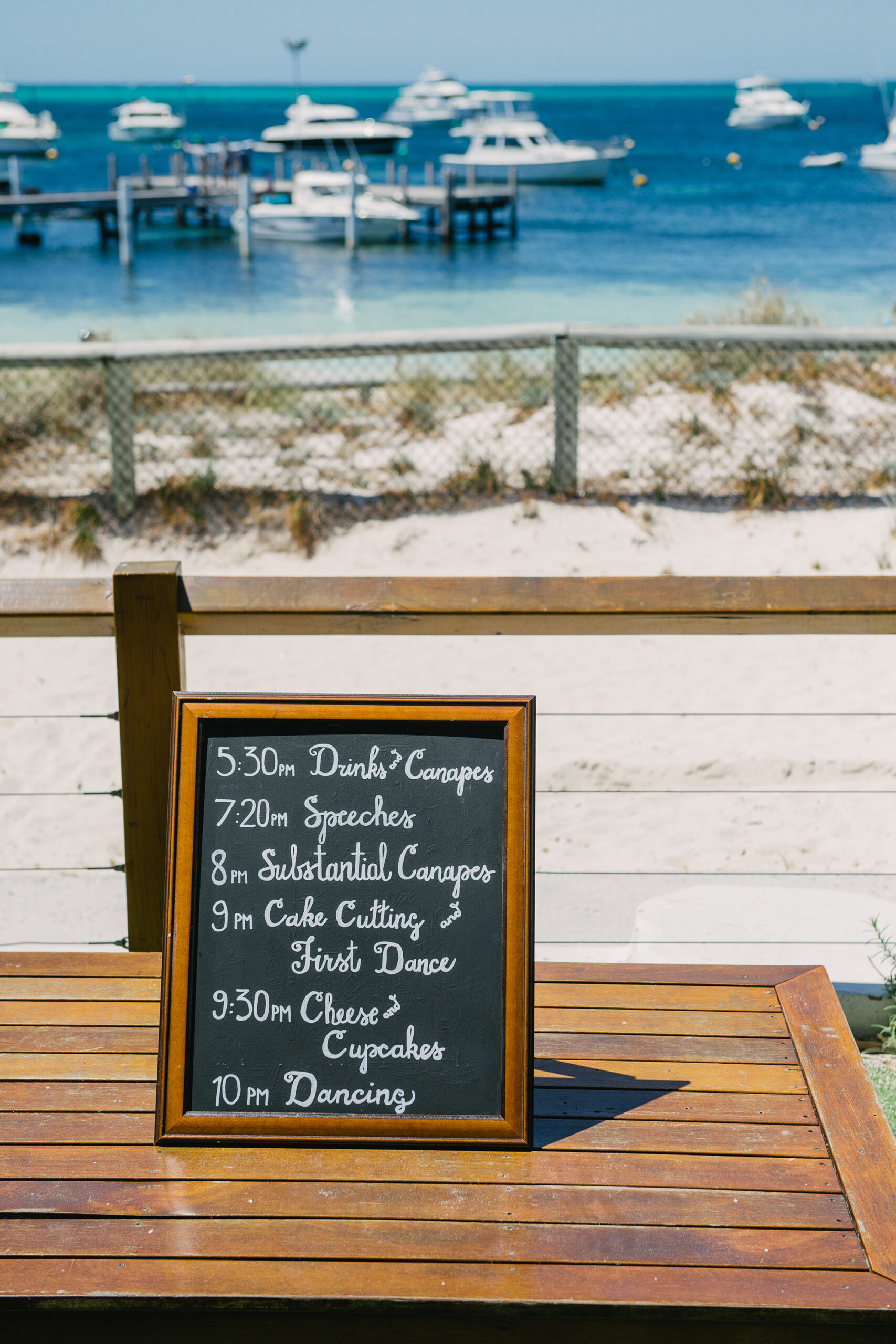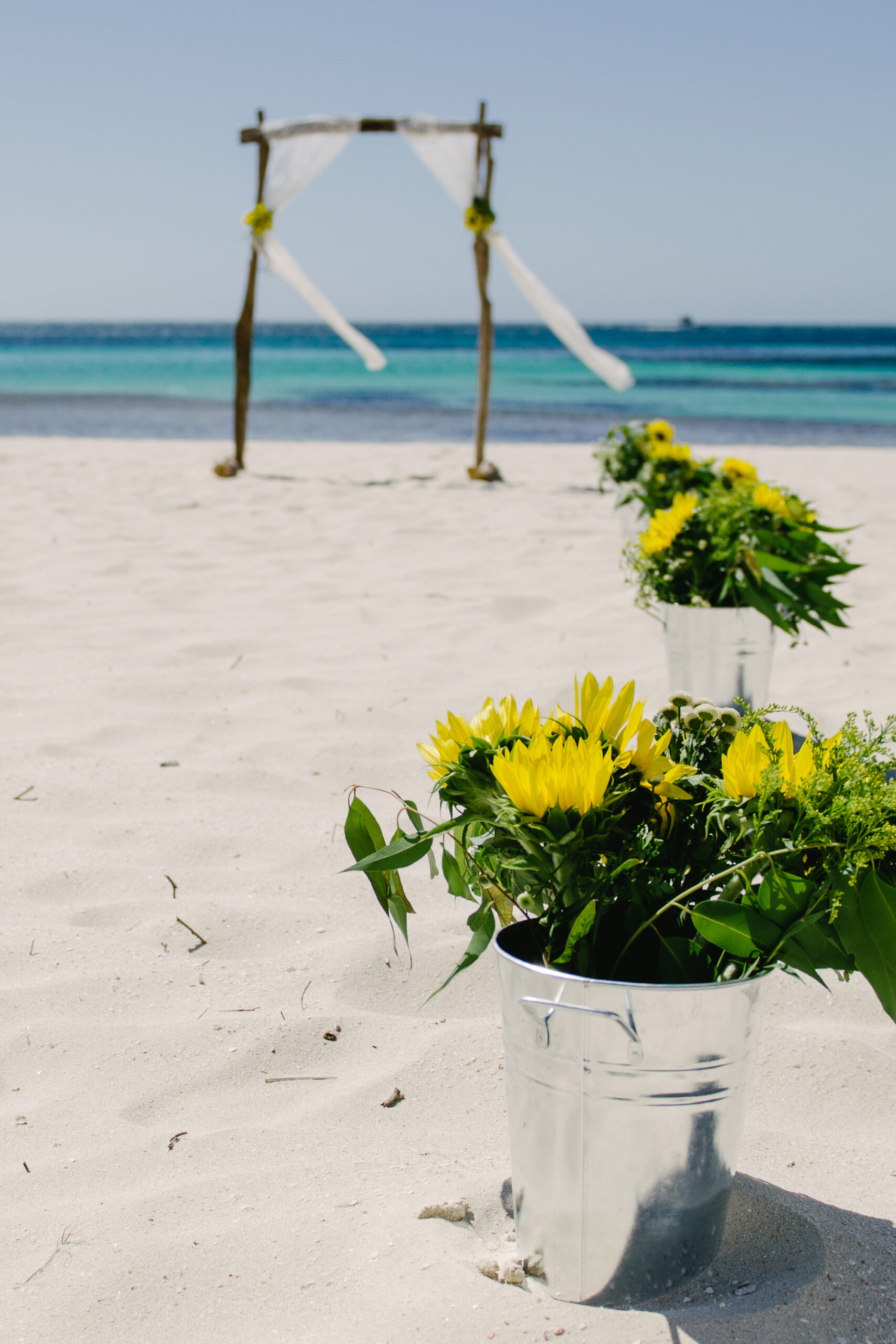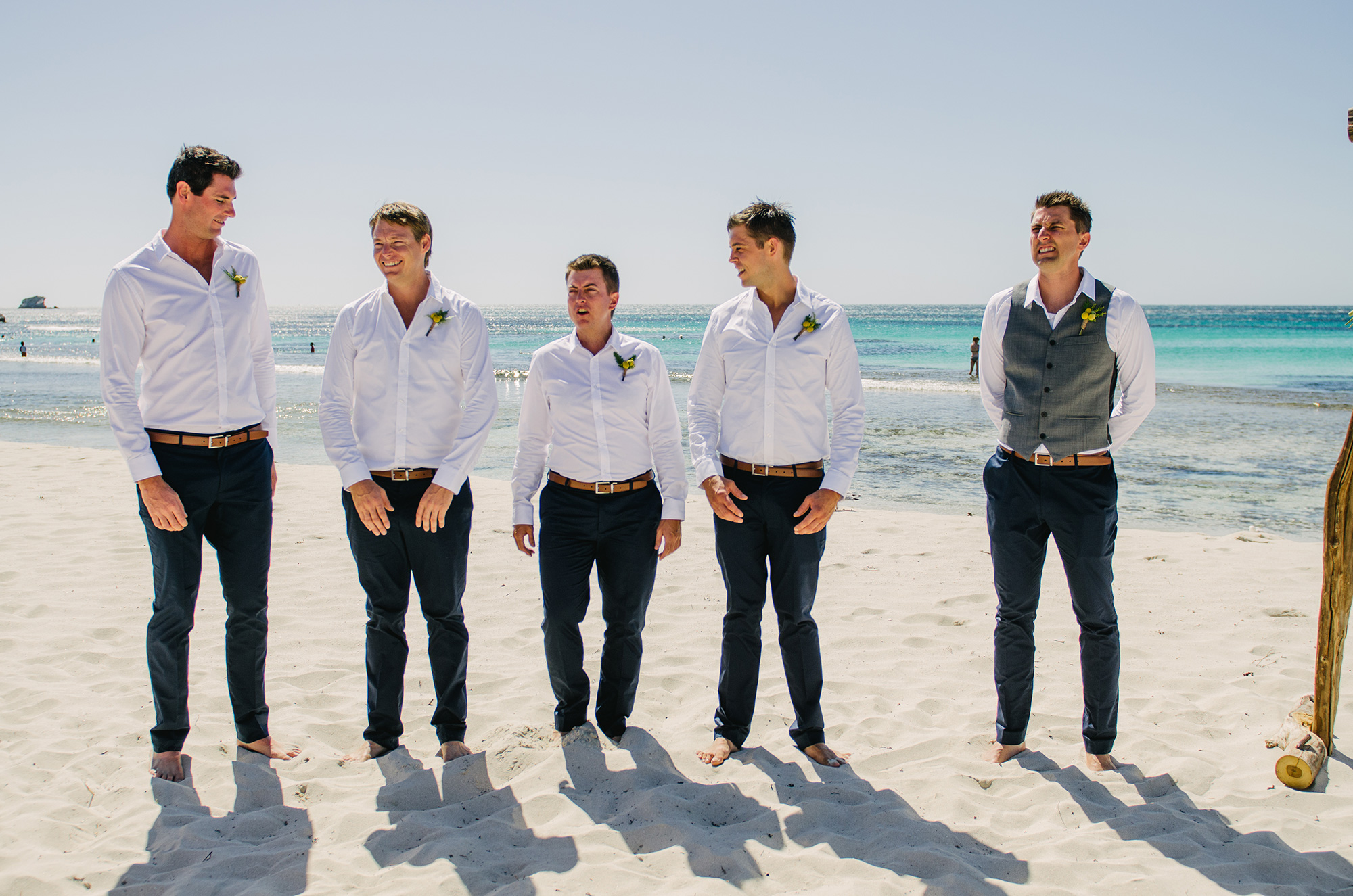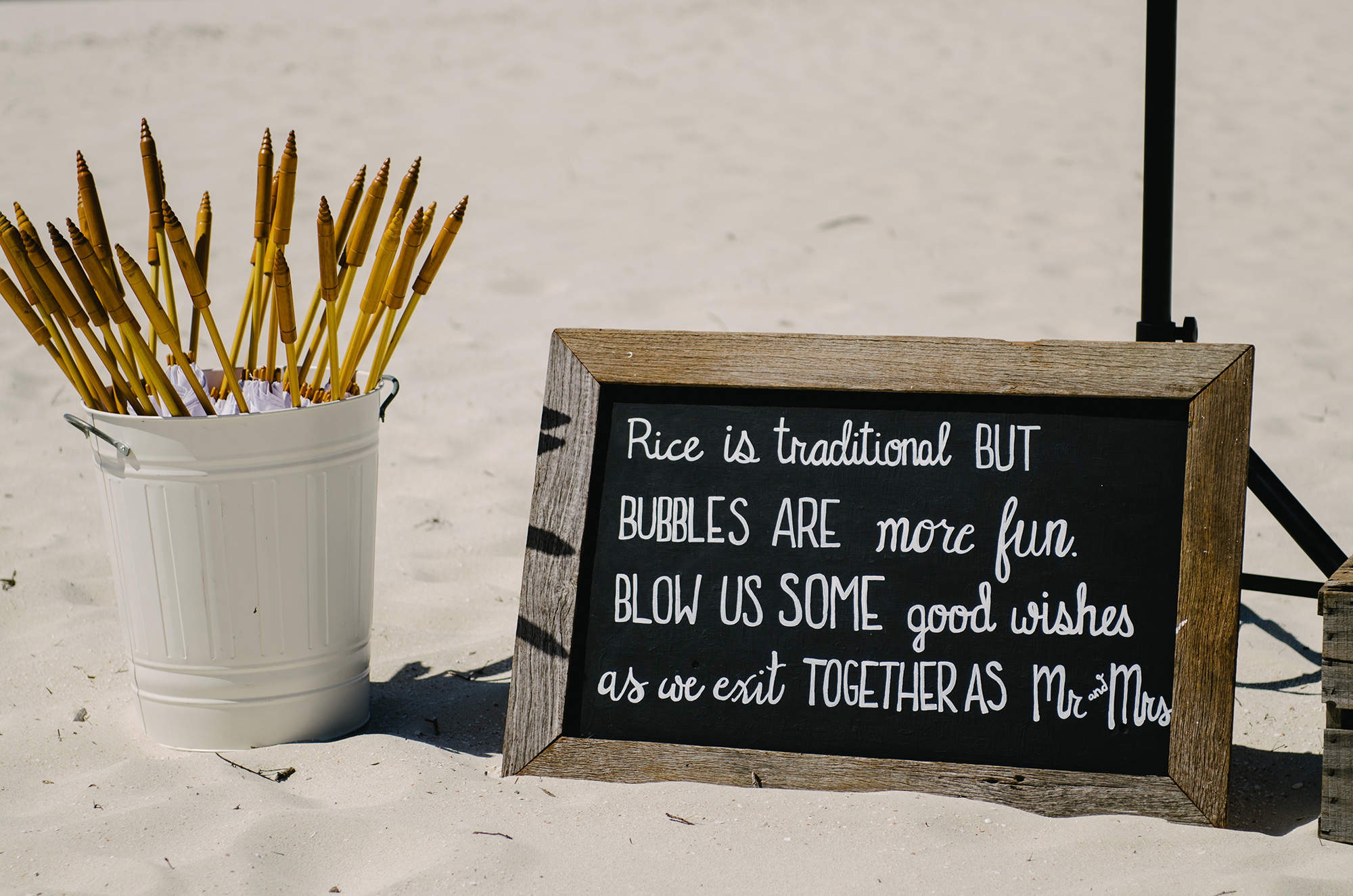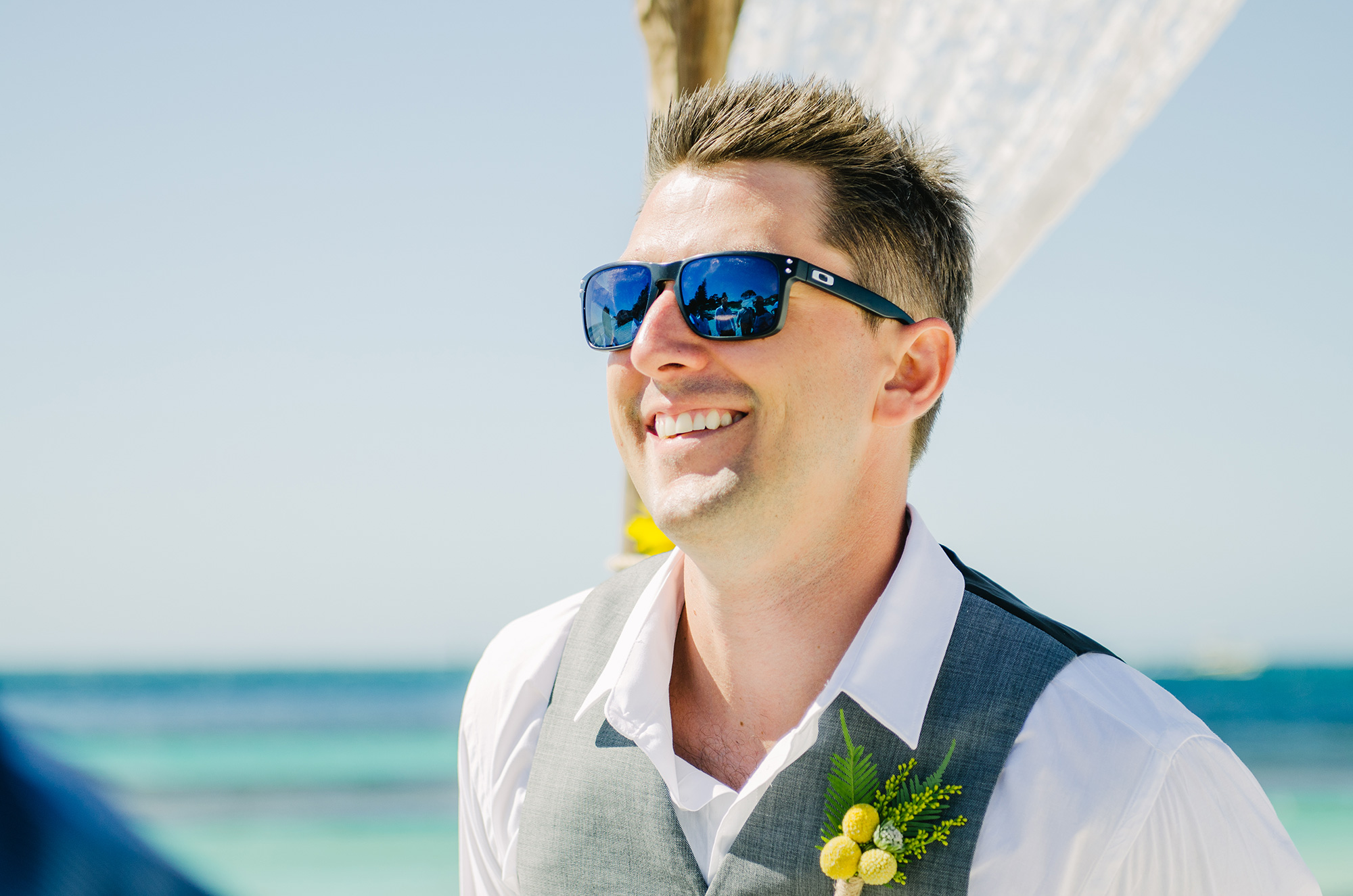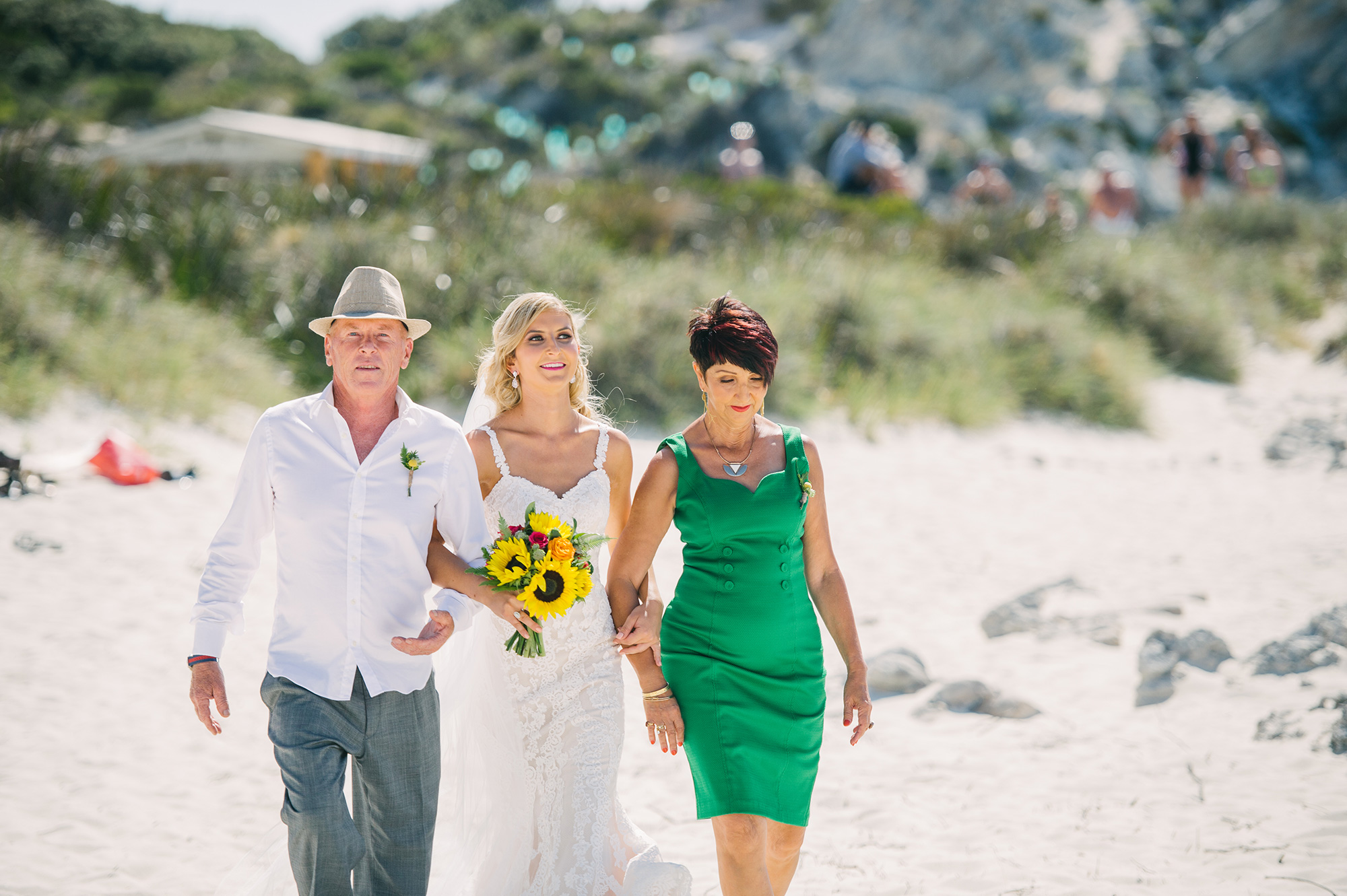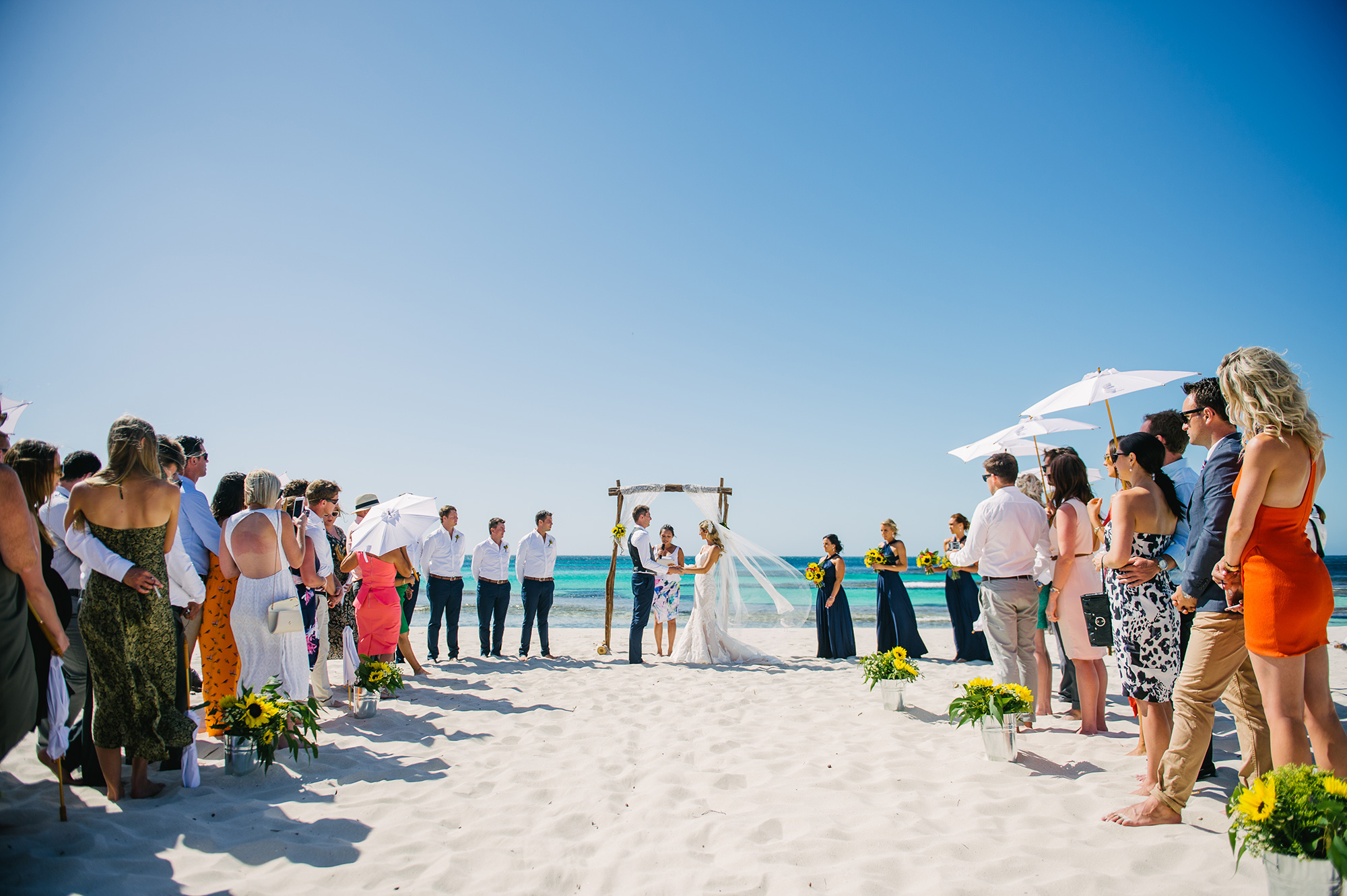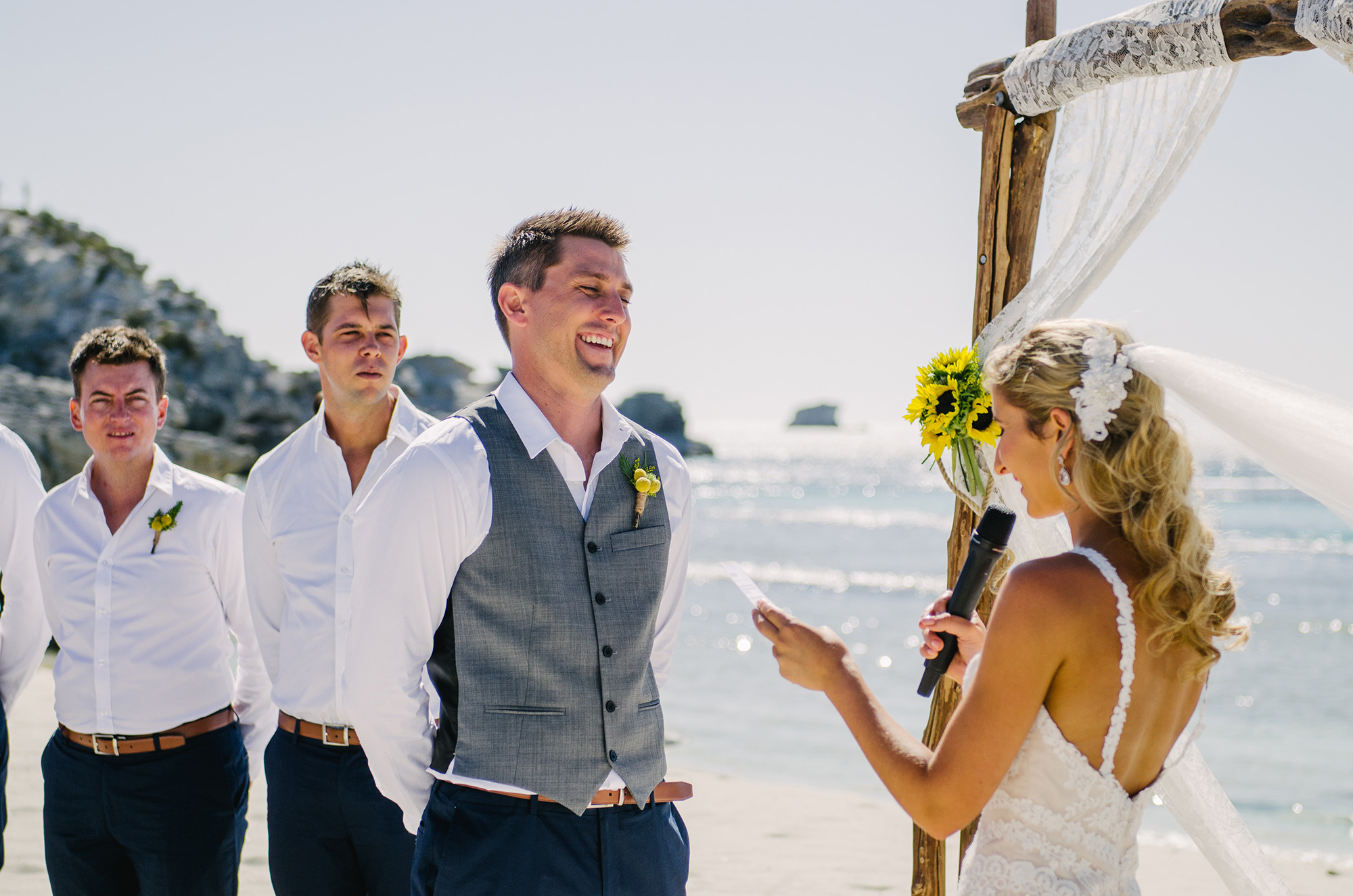 Robbie and his groomsmen looked sharp but casual in outfits from Roger David.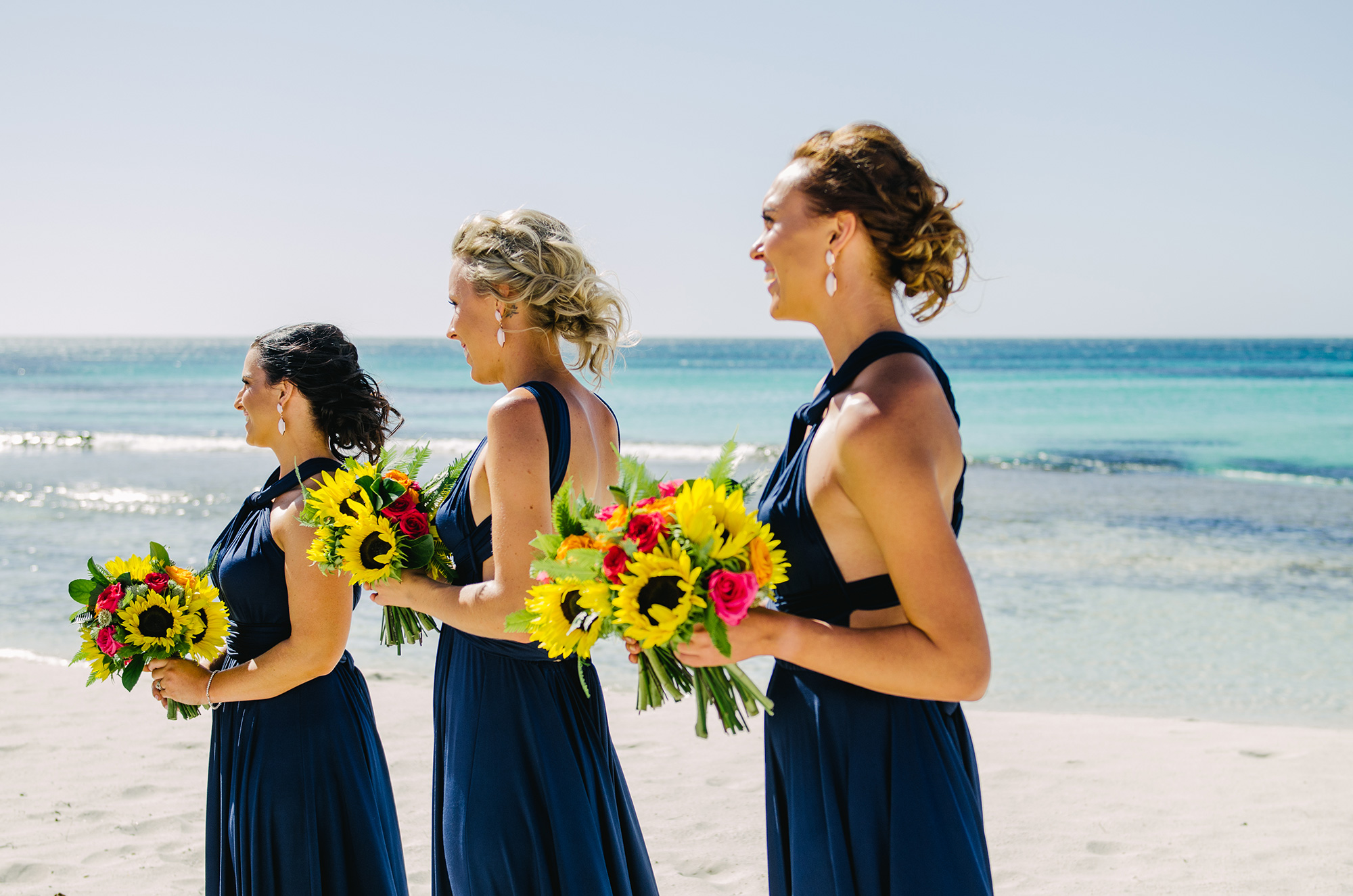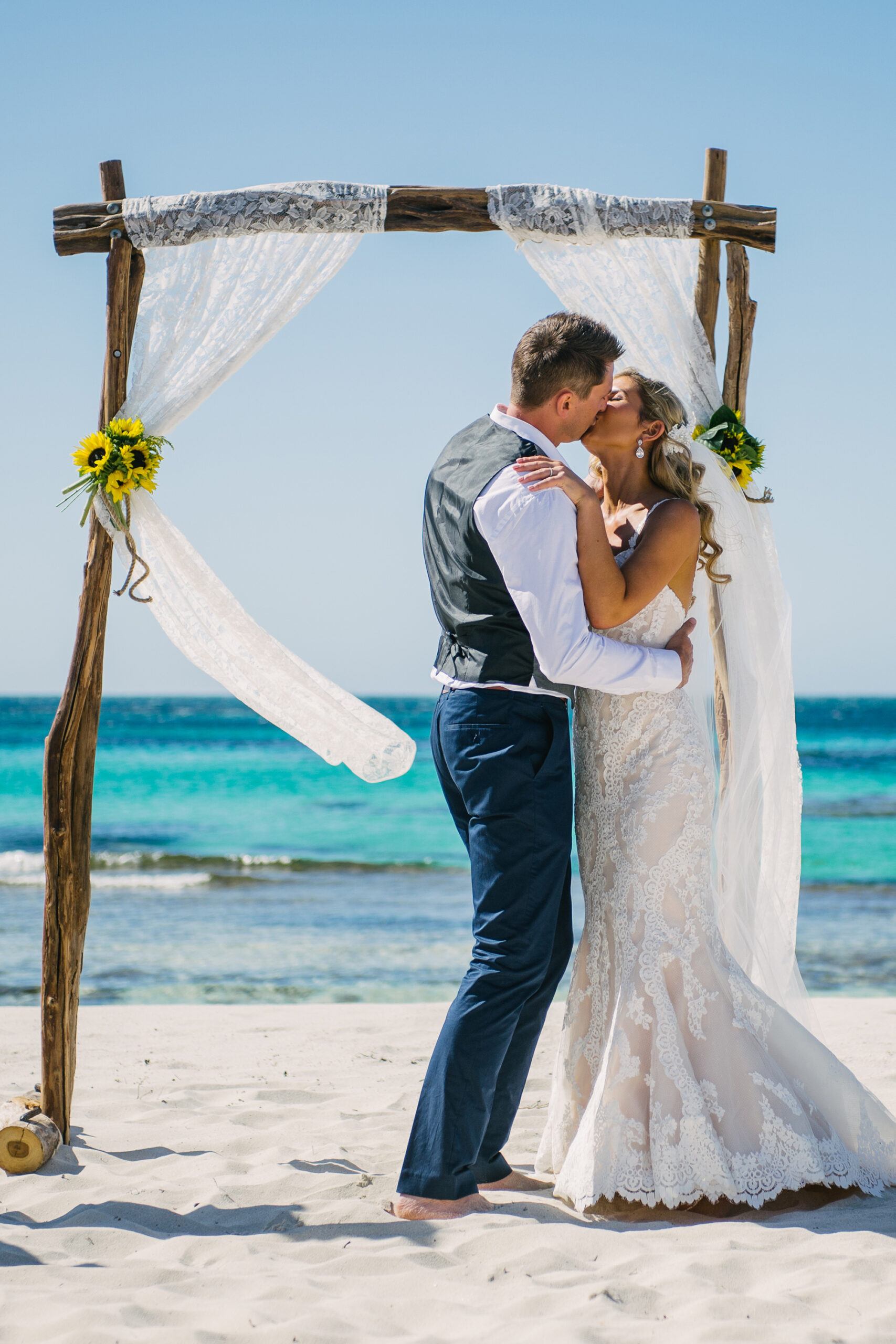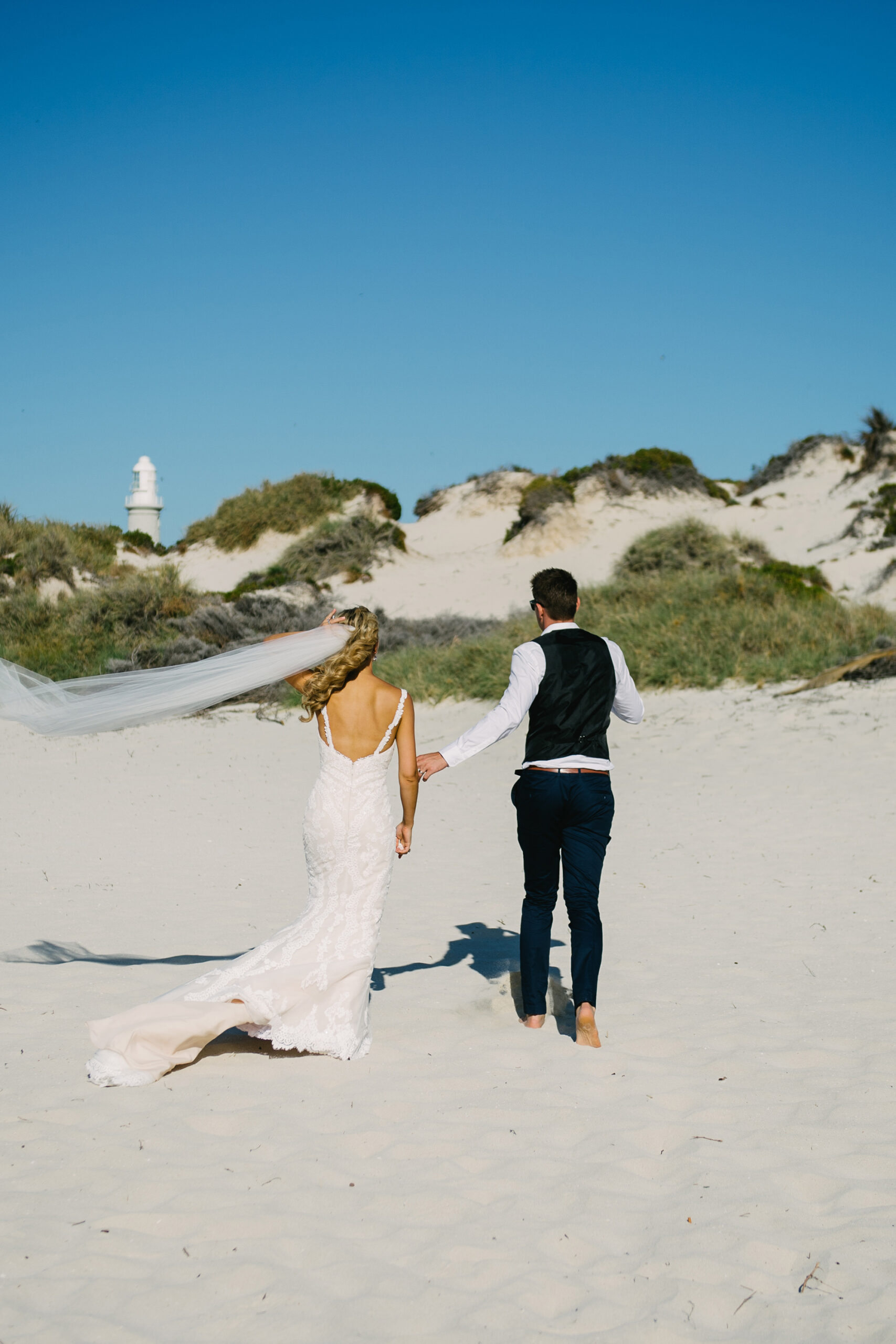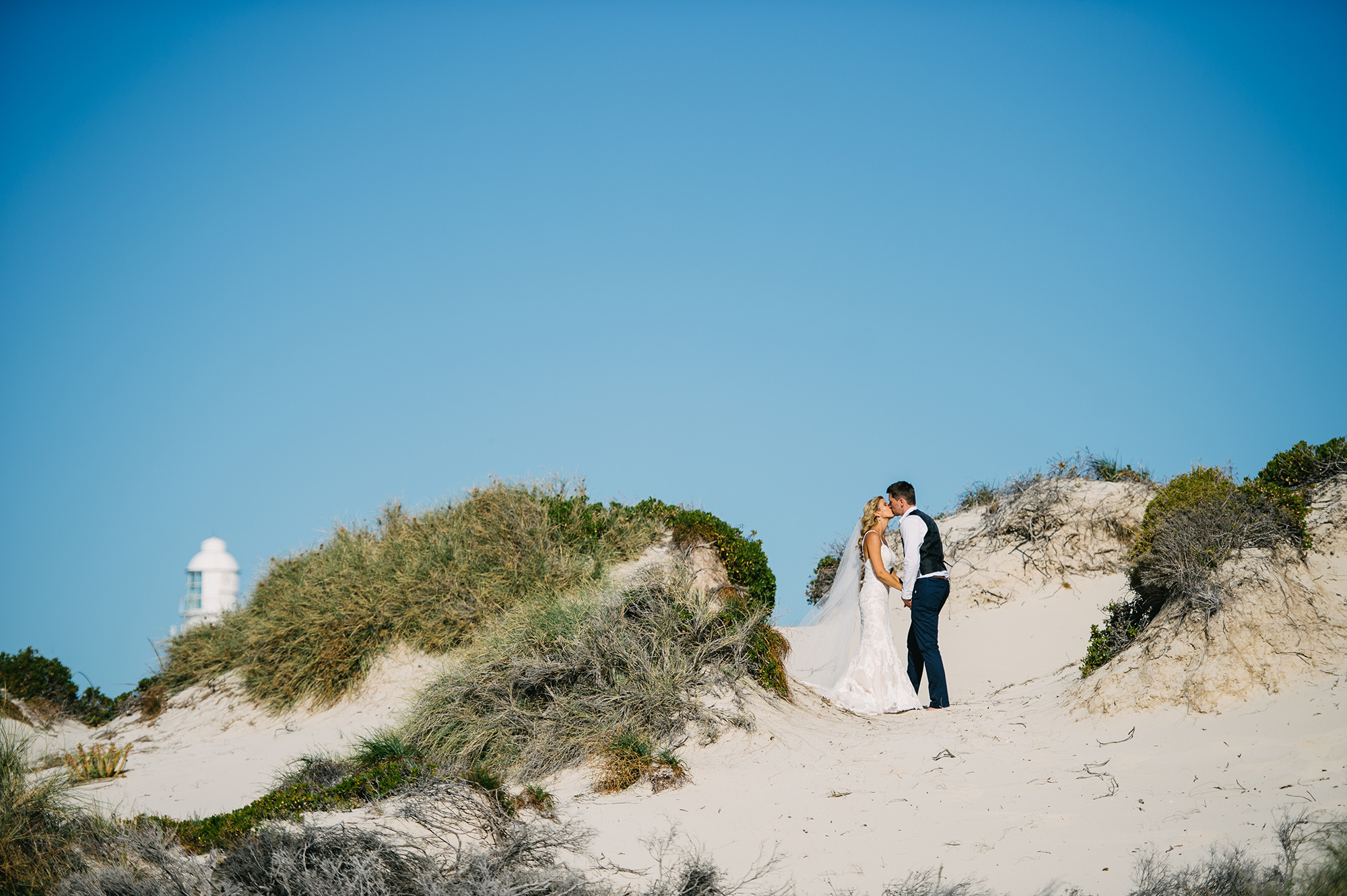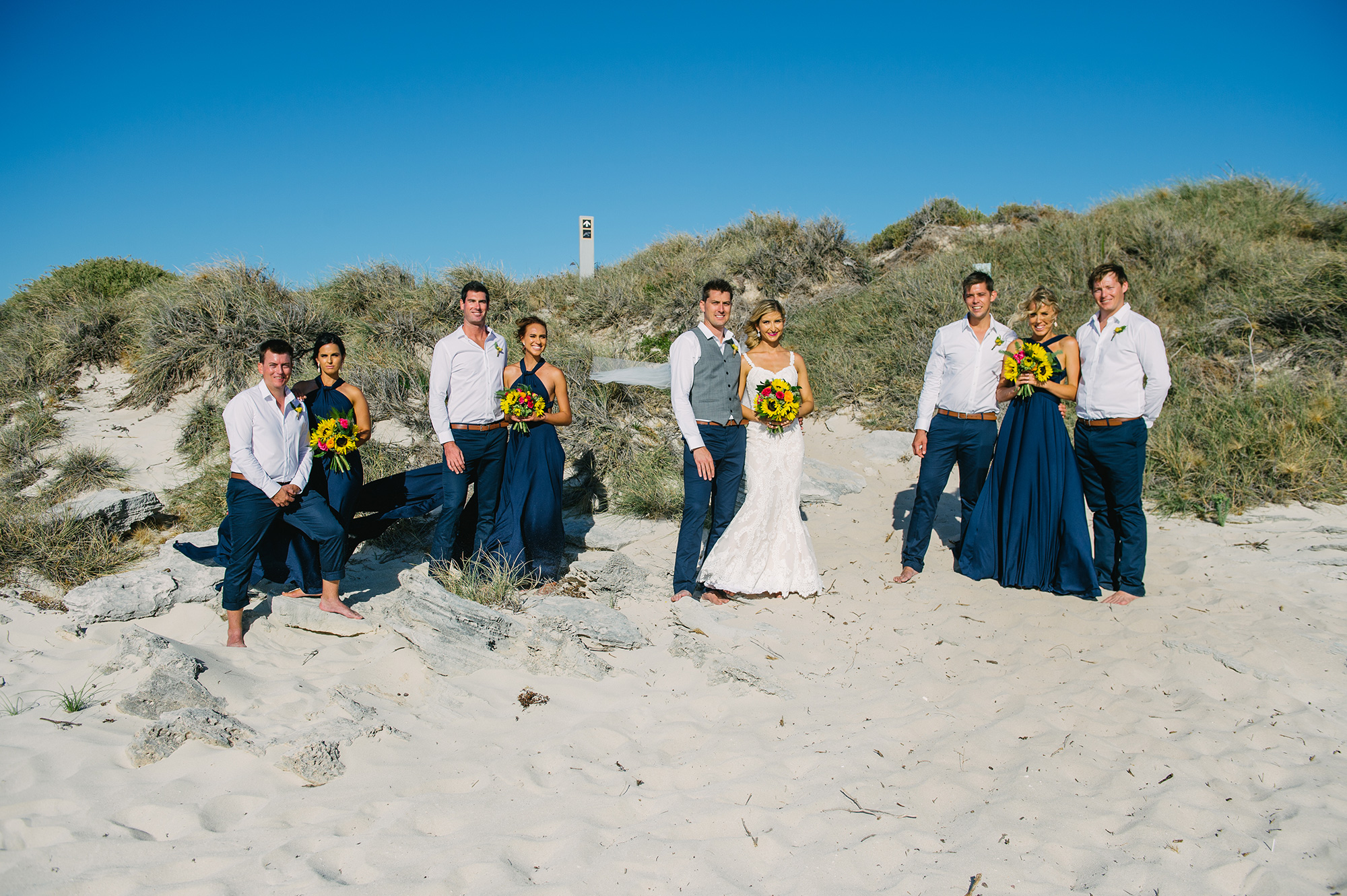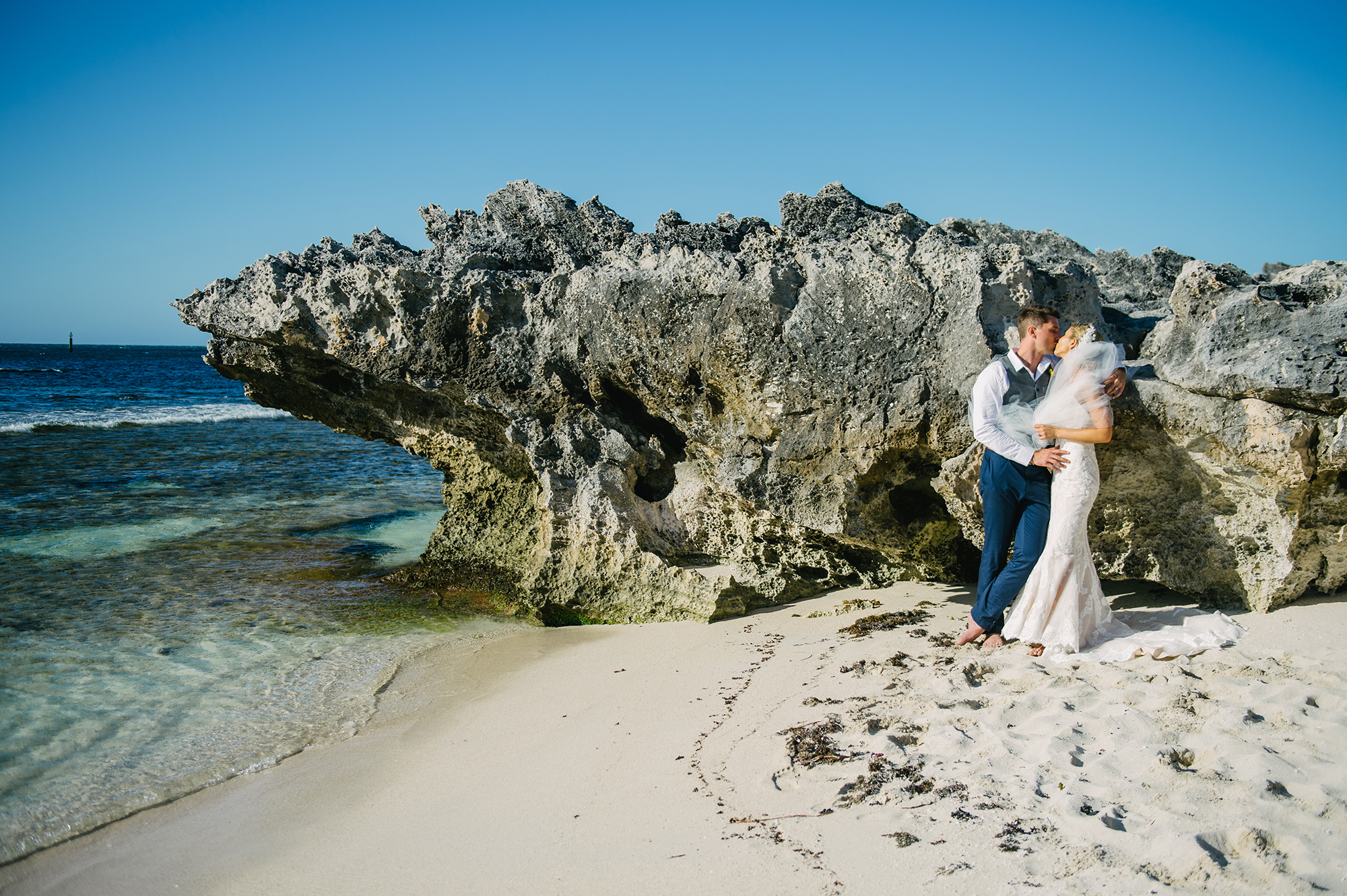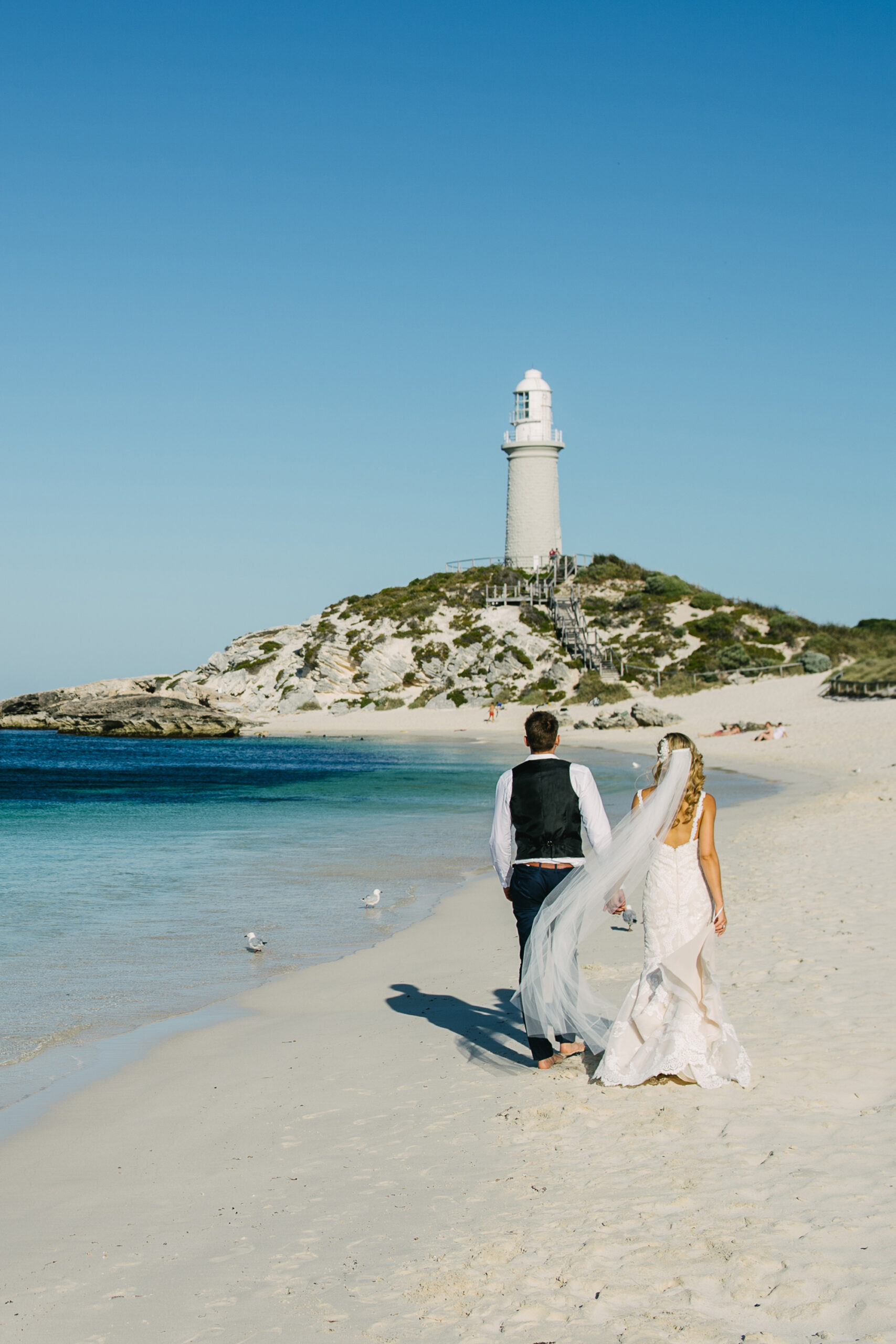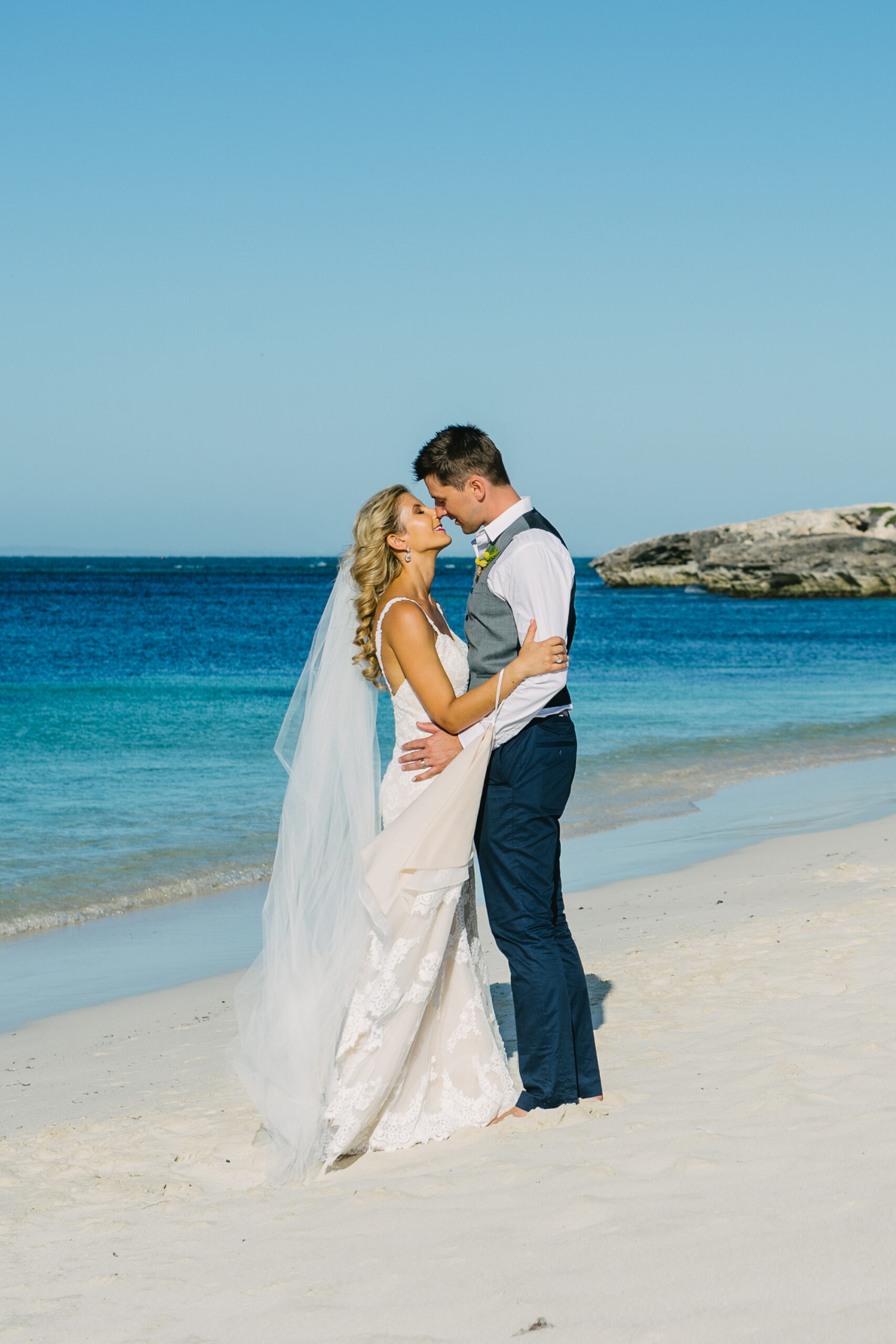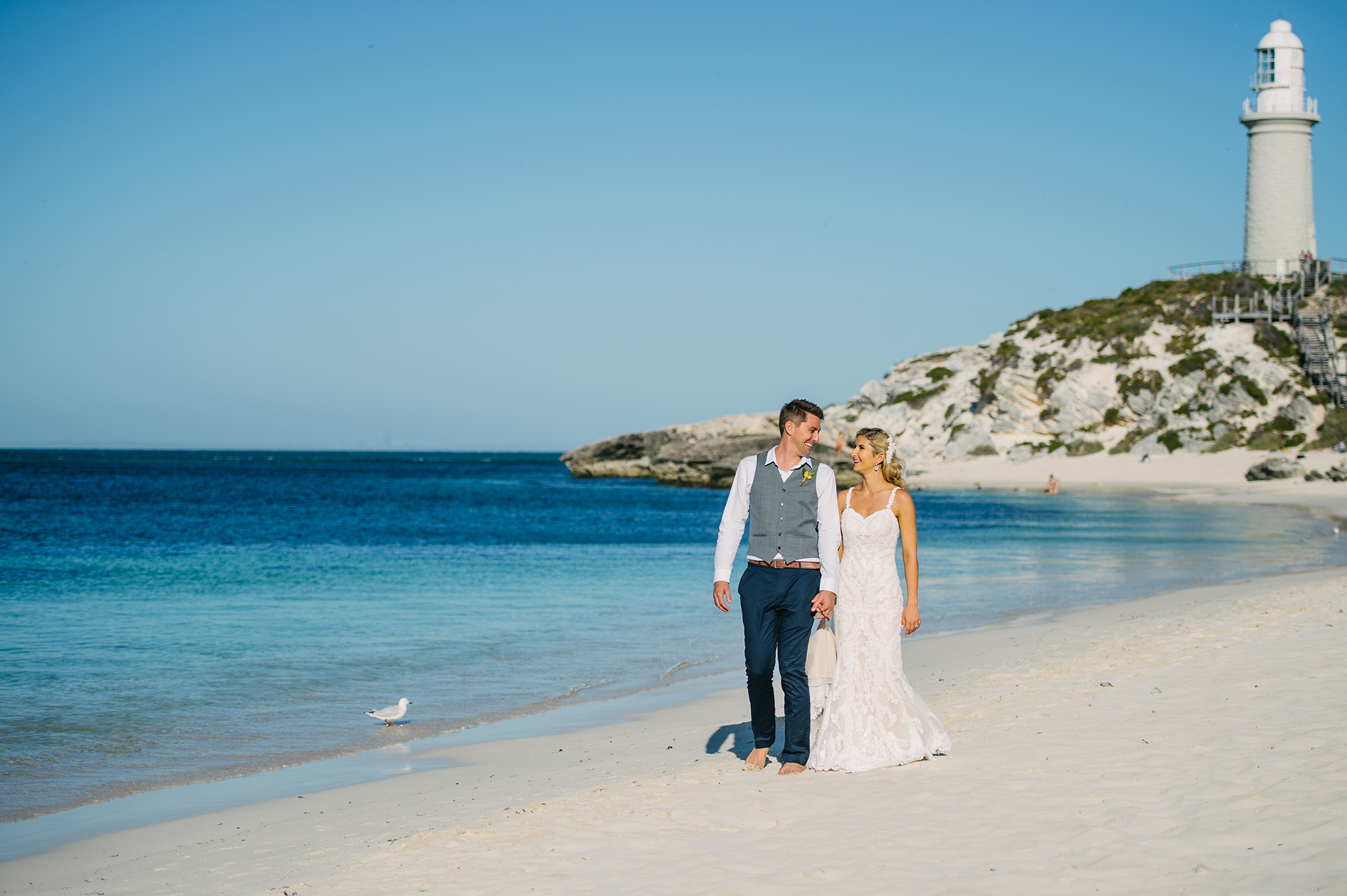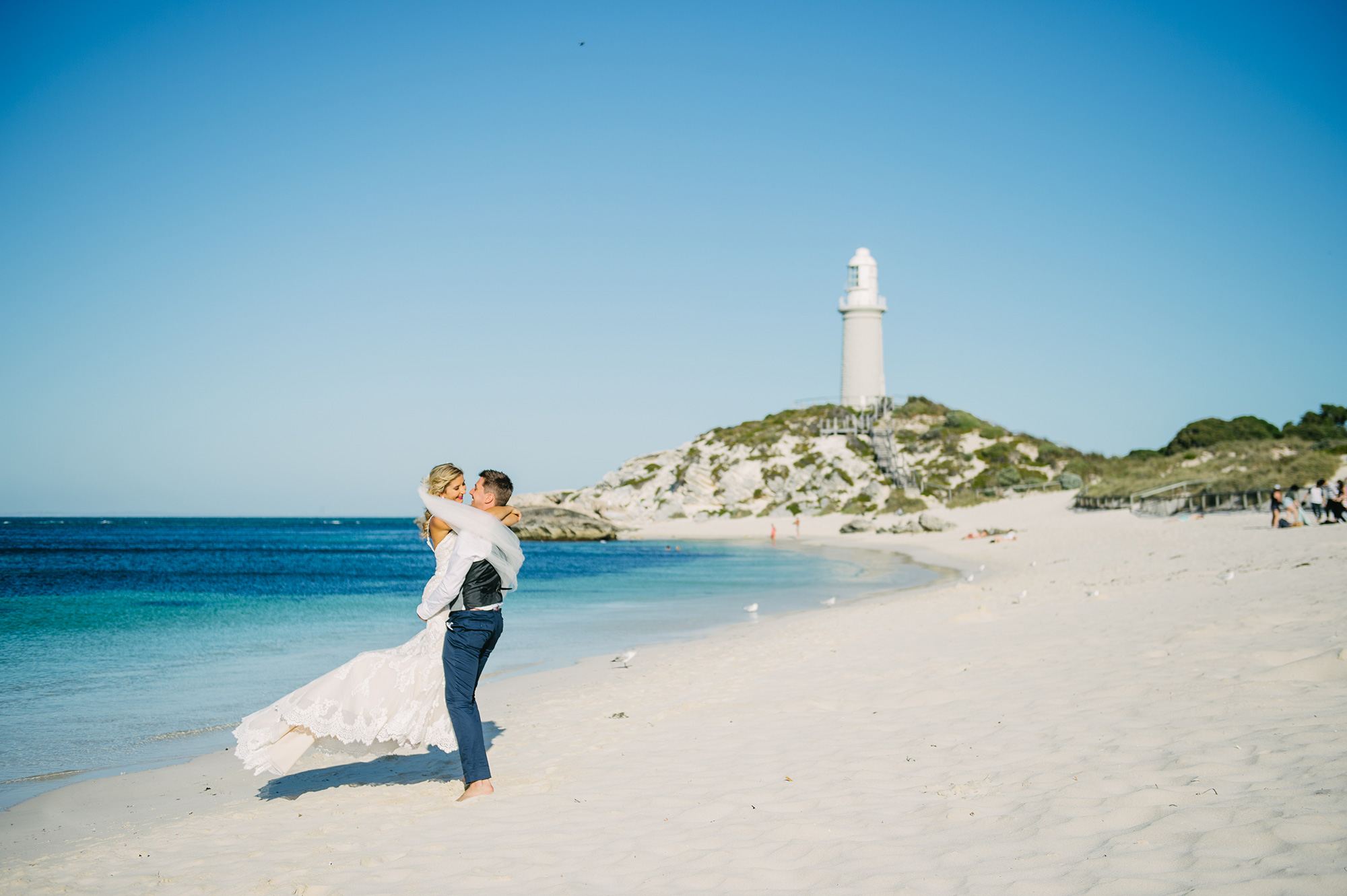 "The things we love most about each other is that we are passionate, determined and resilient," Stephanie says.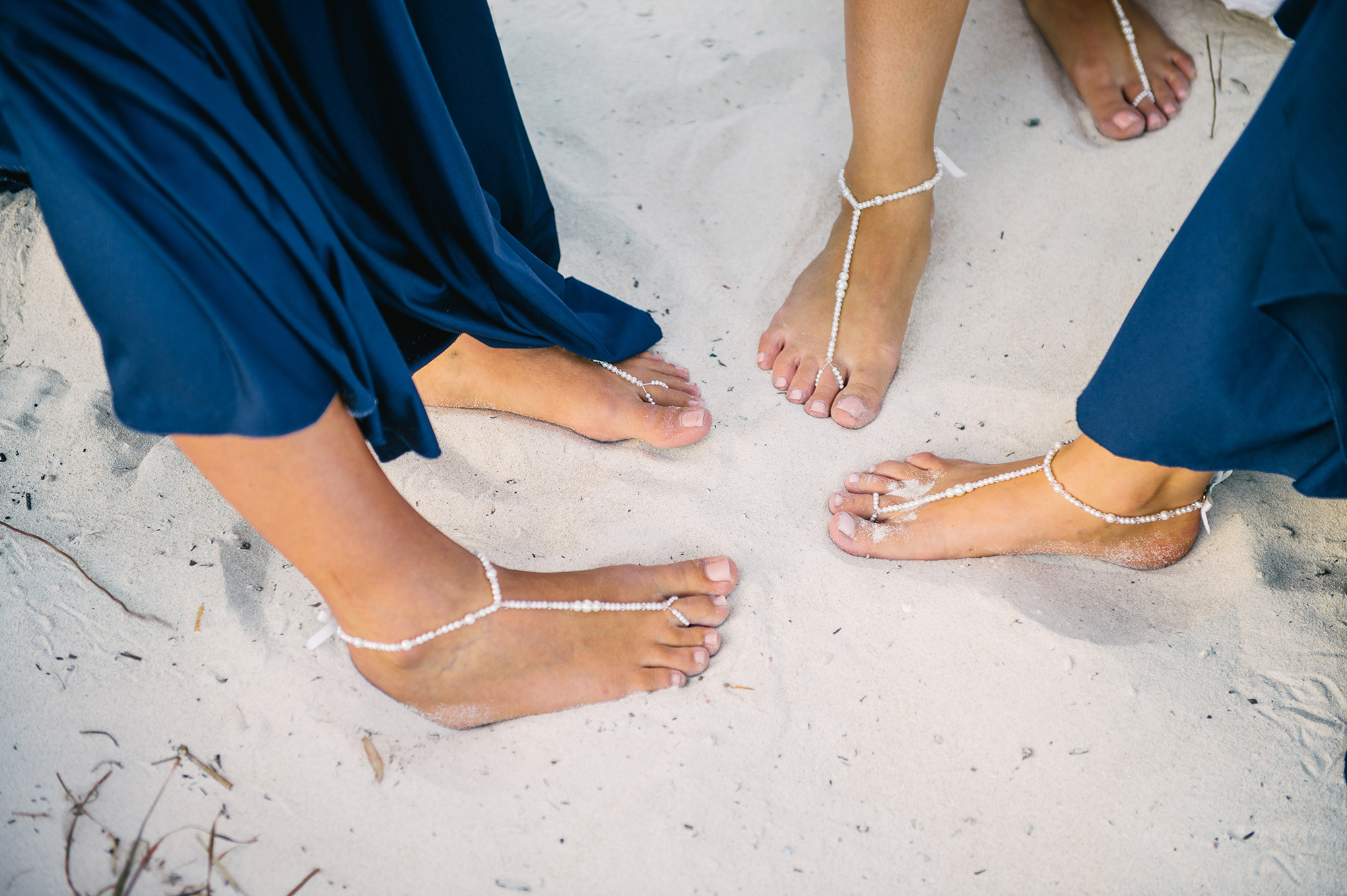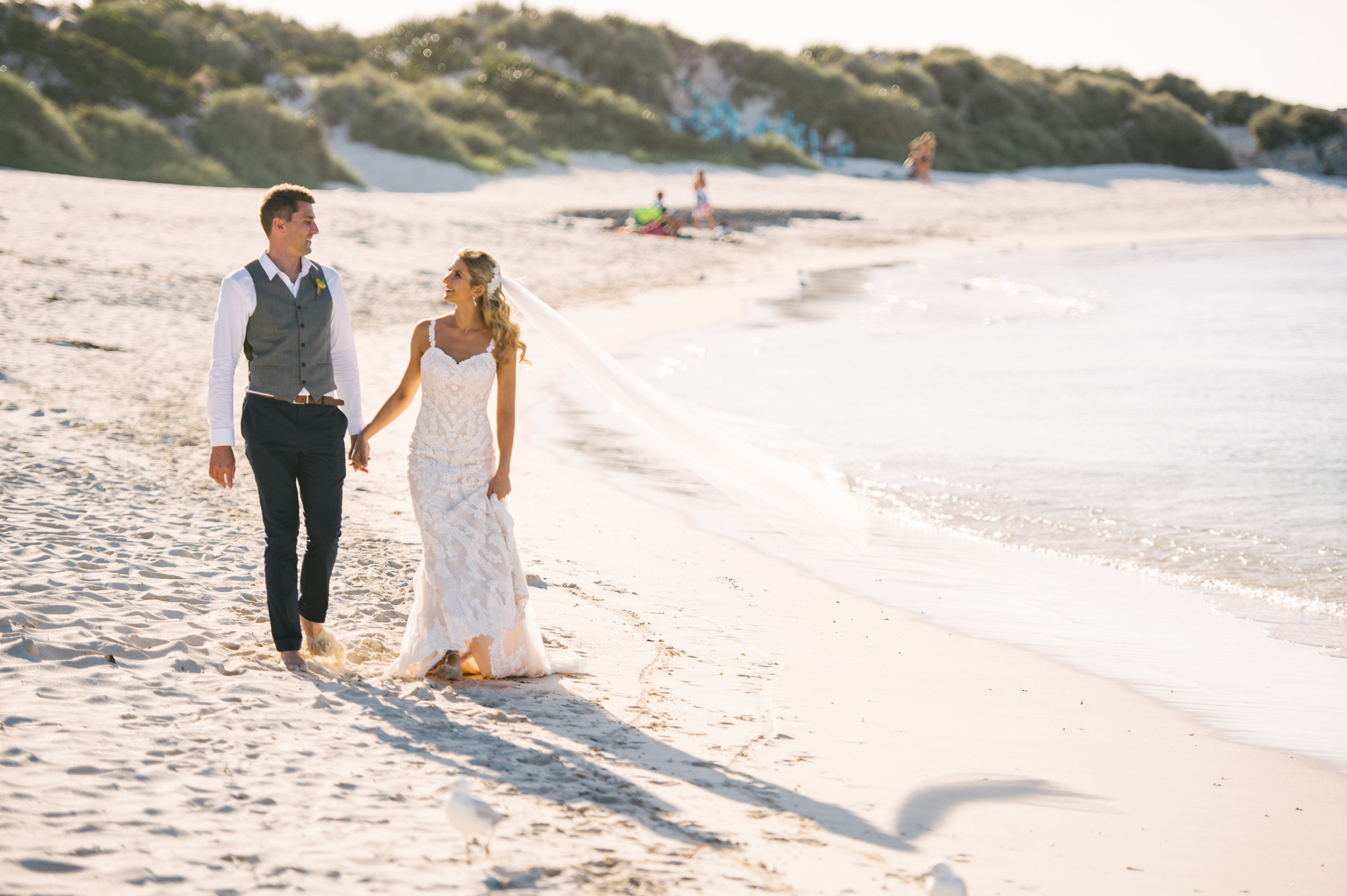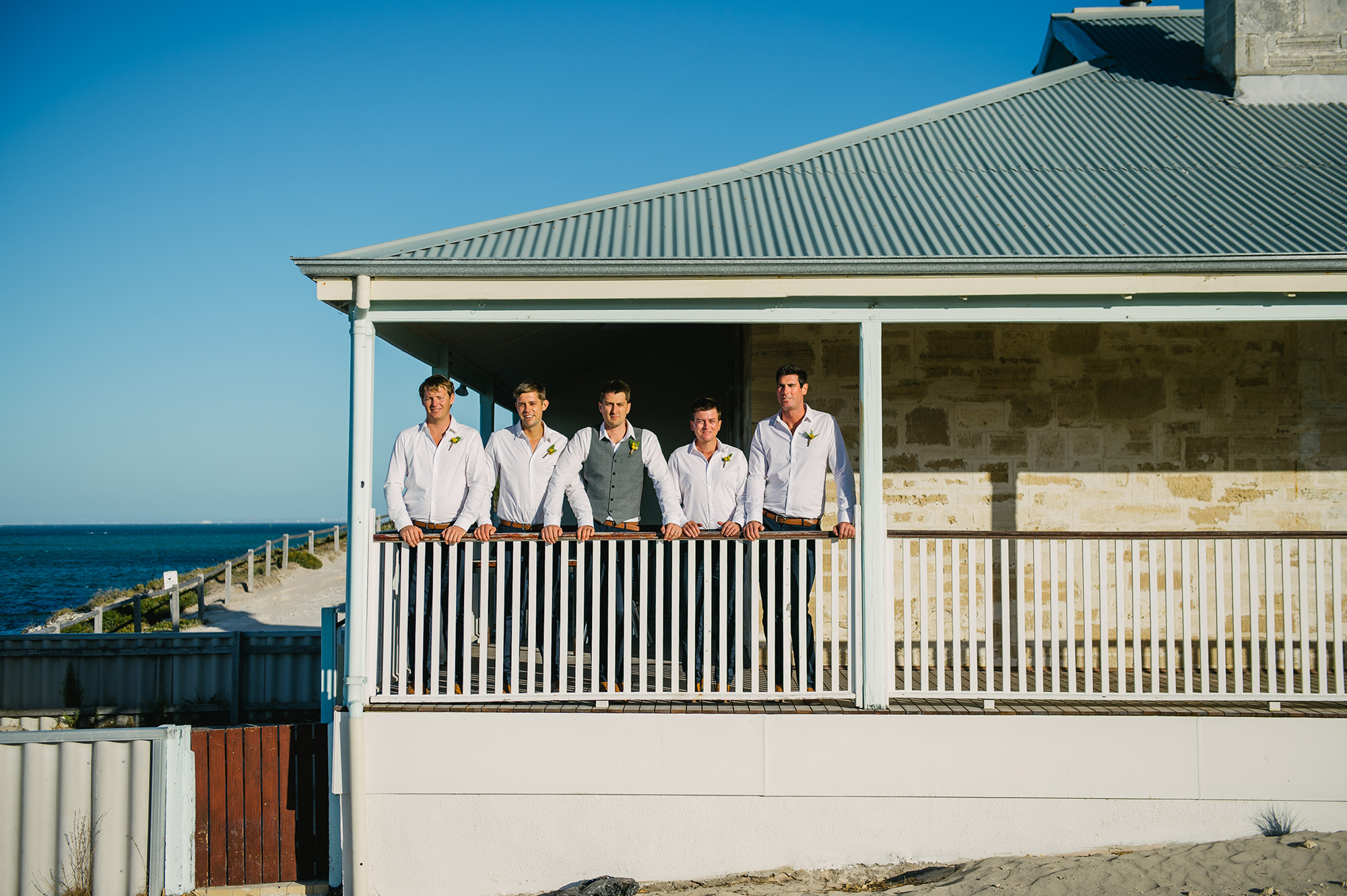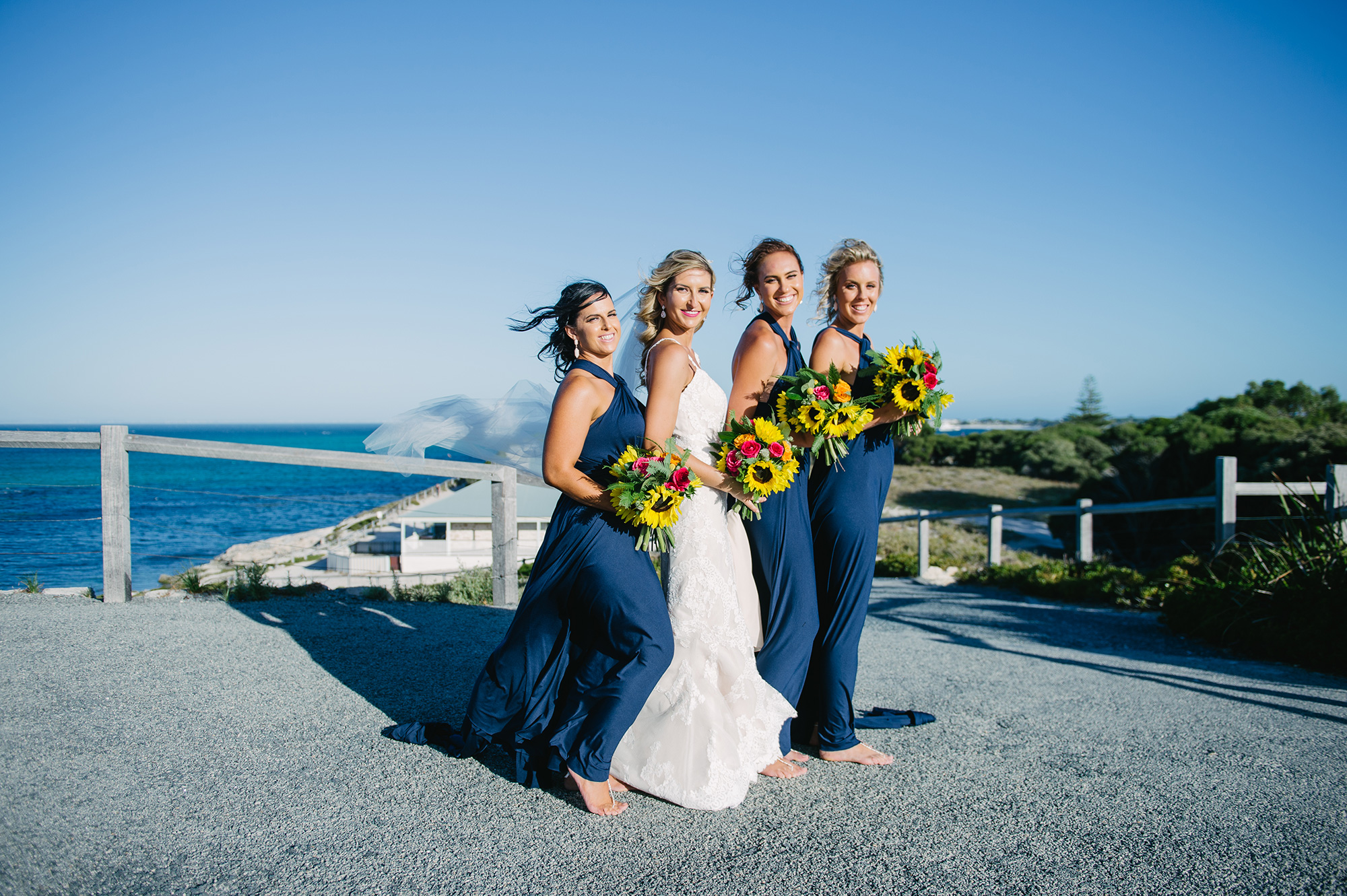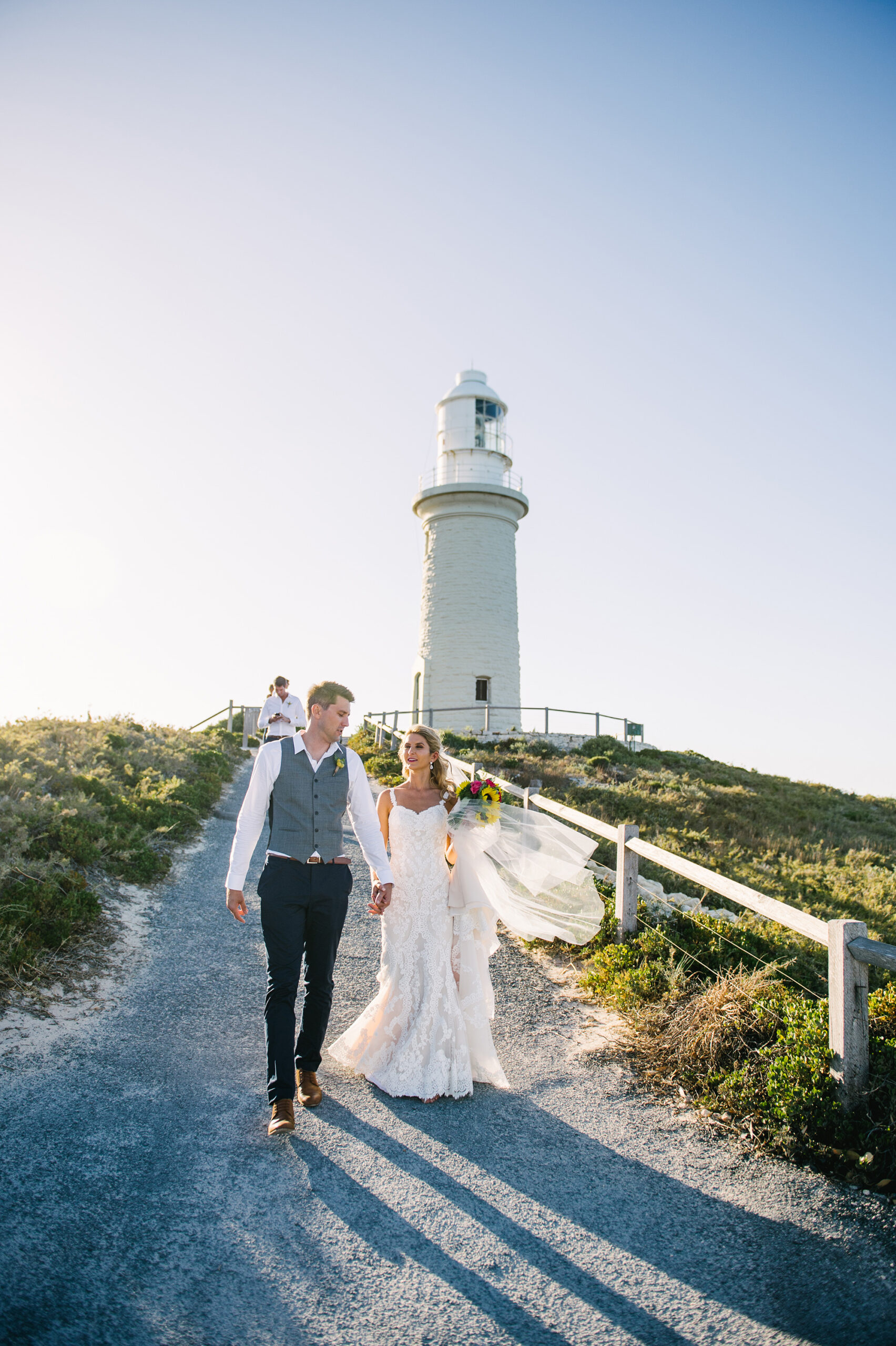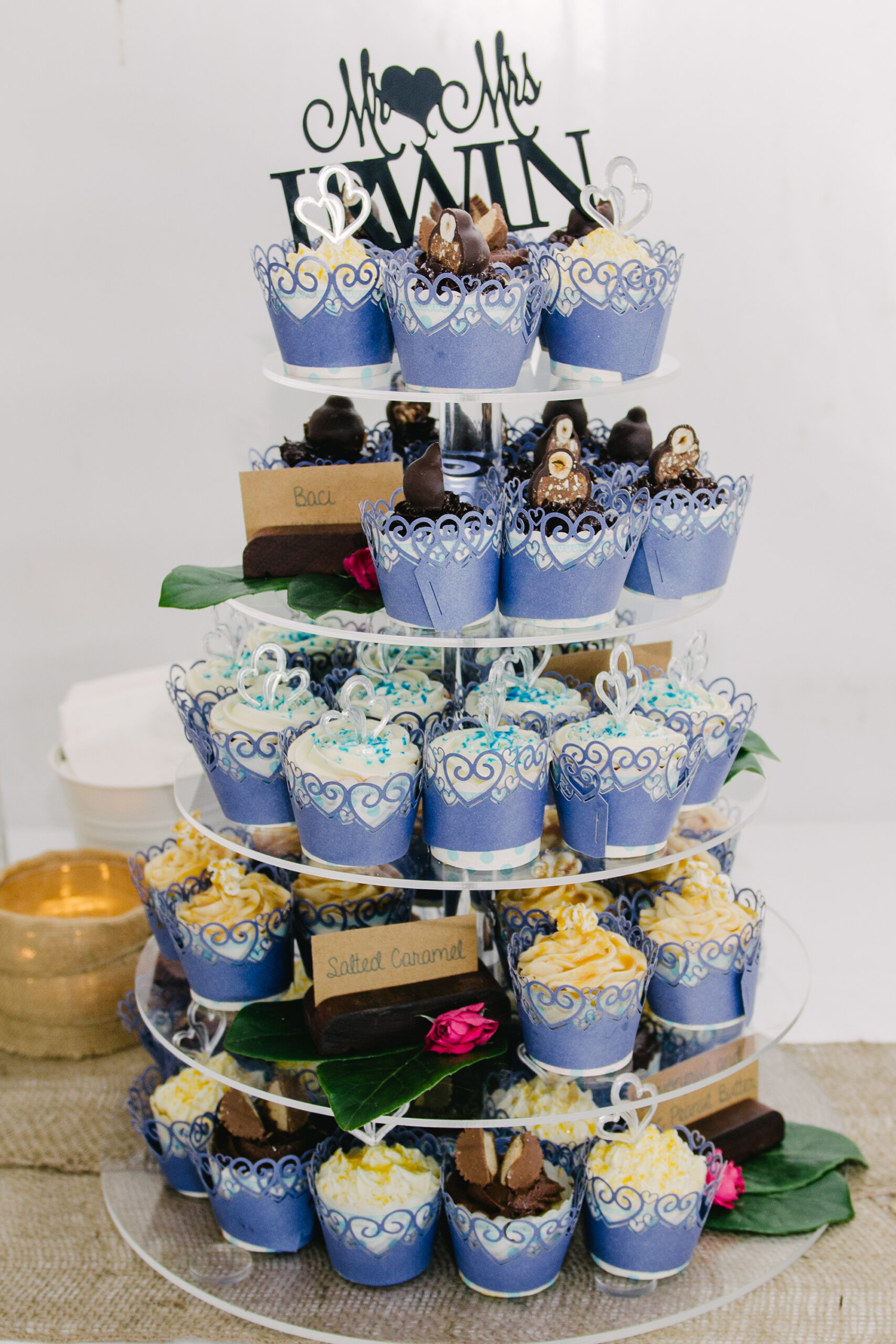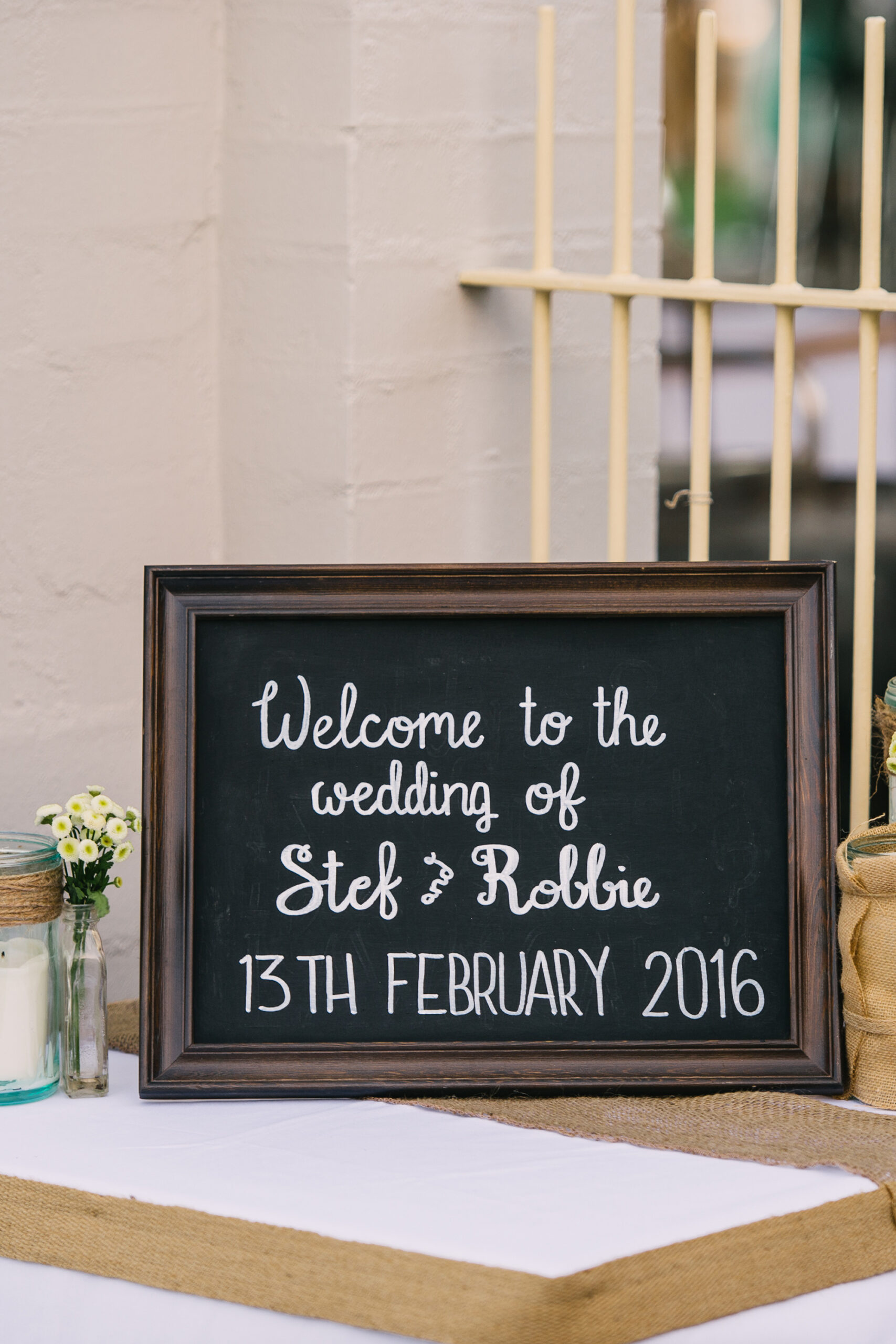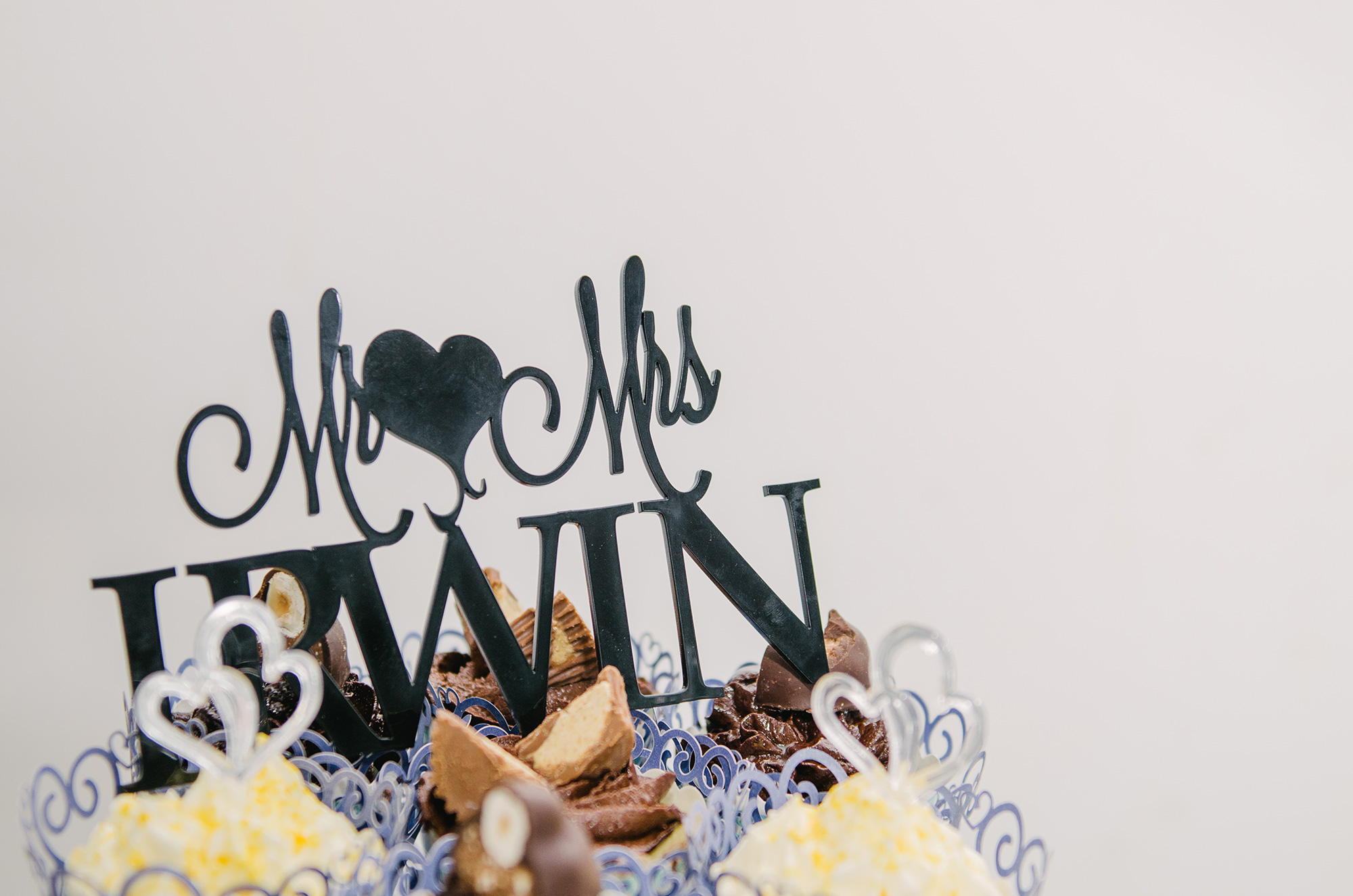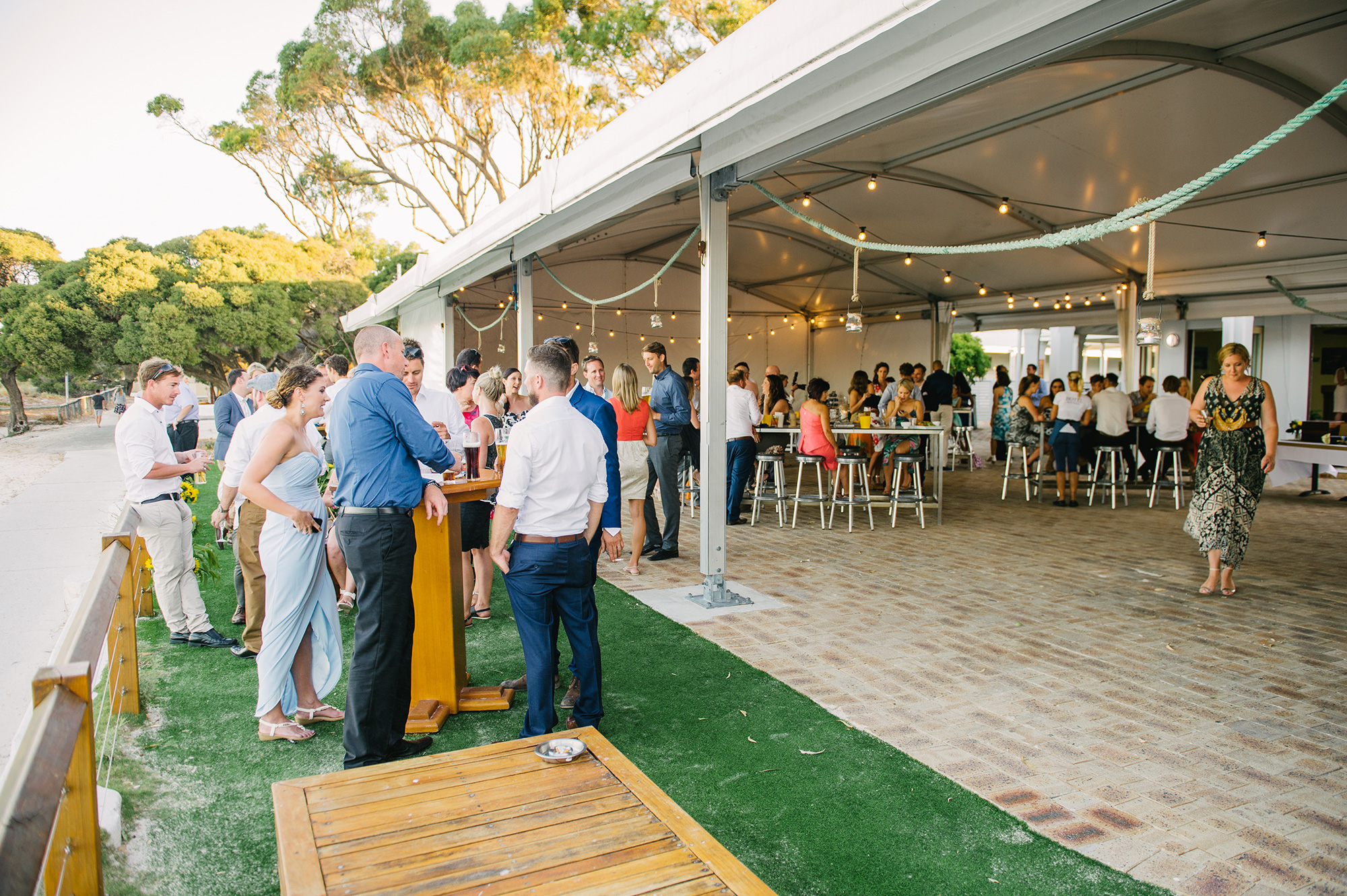 Rottnest Island was a stunning backdrop for the beach ceremony and reception.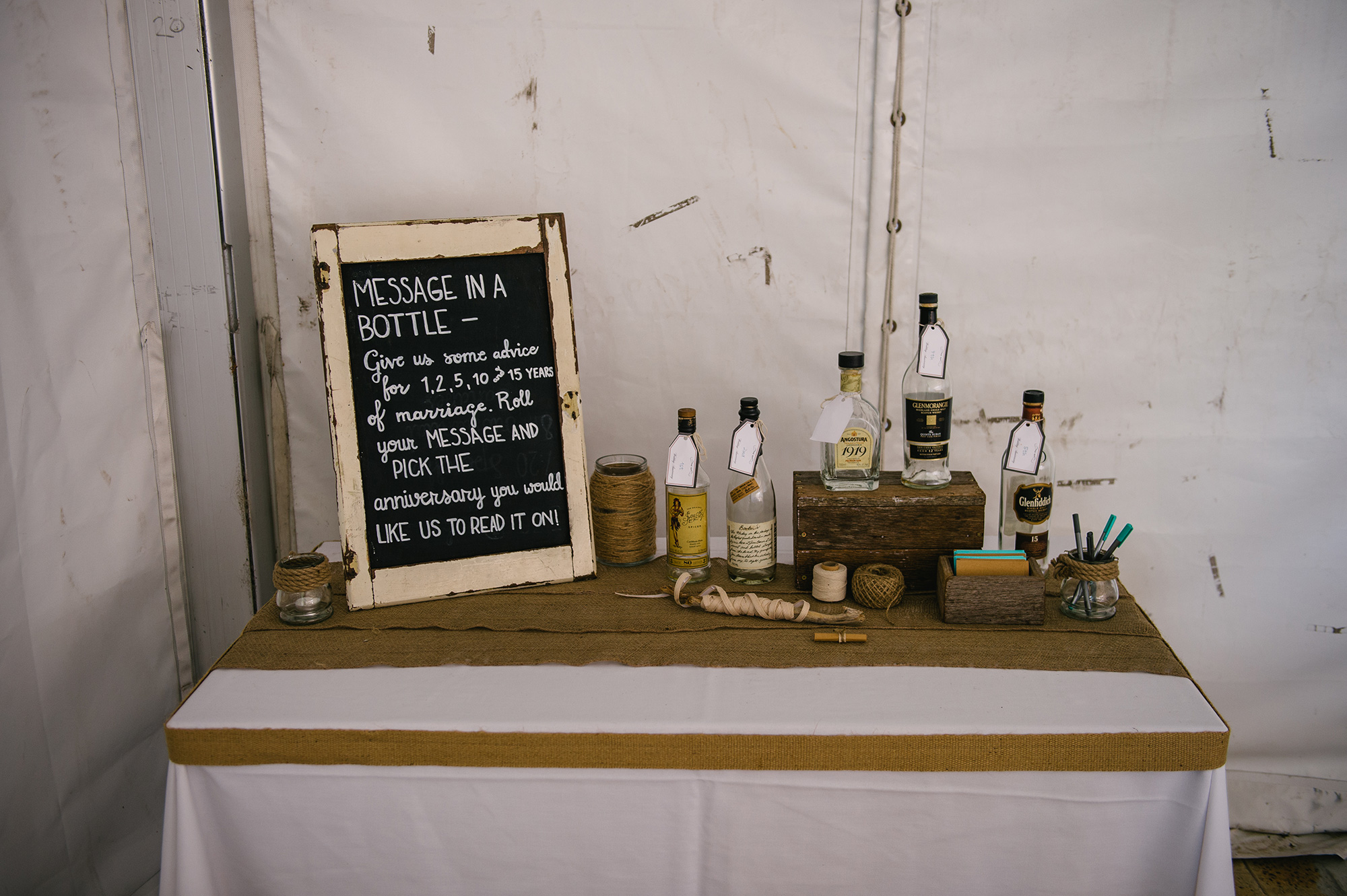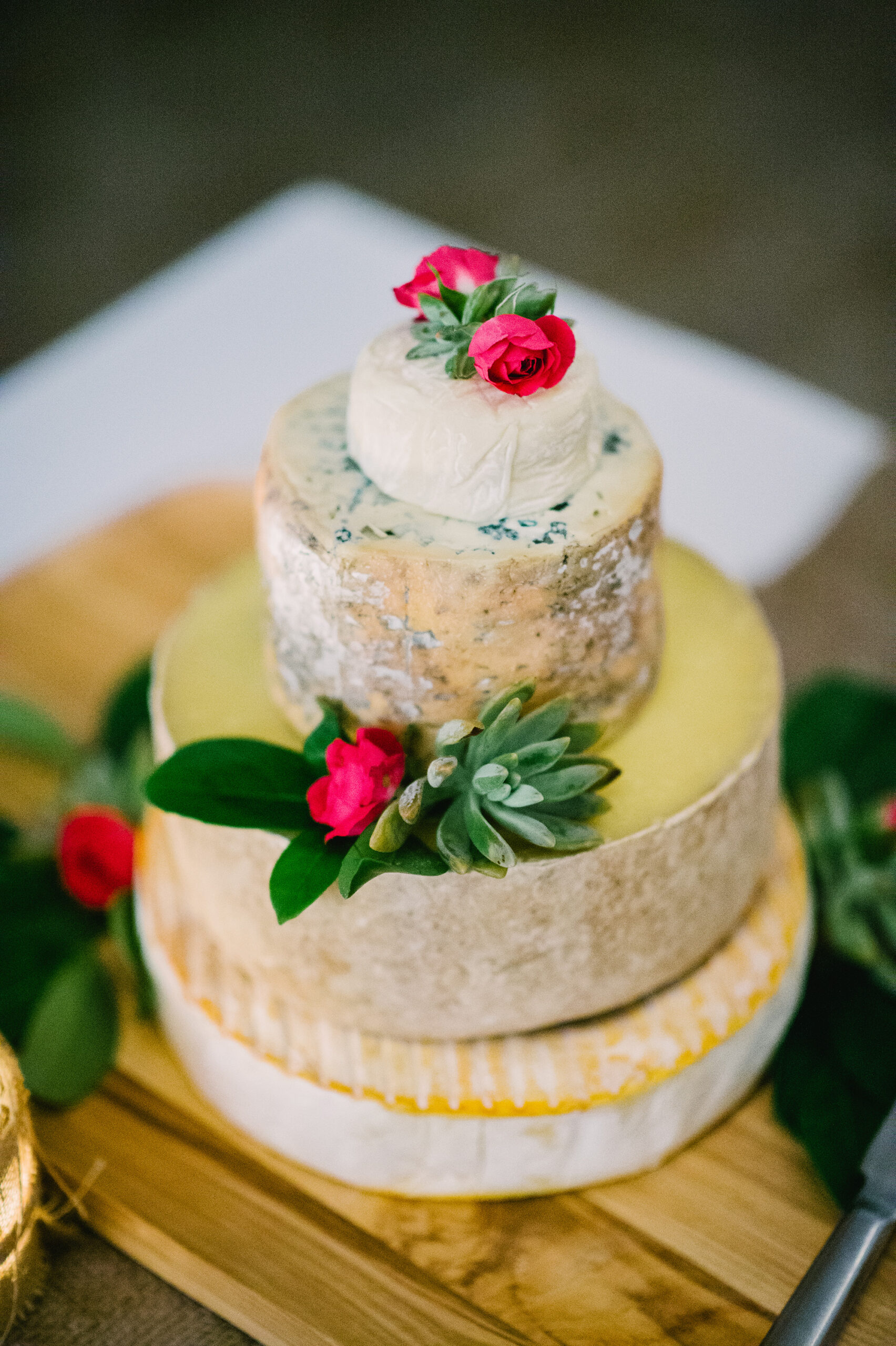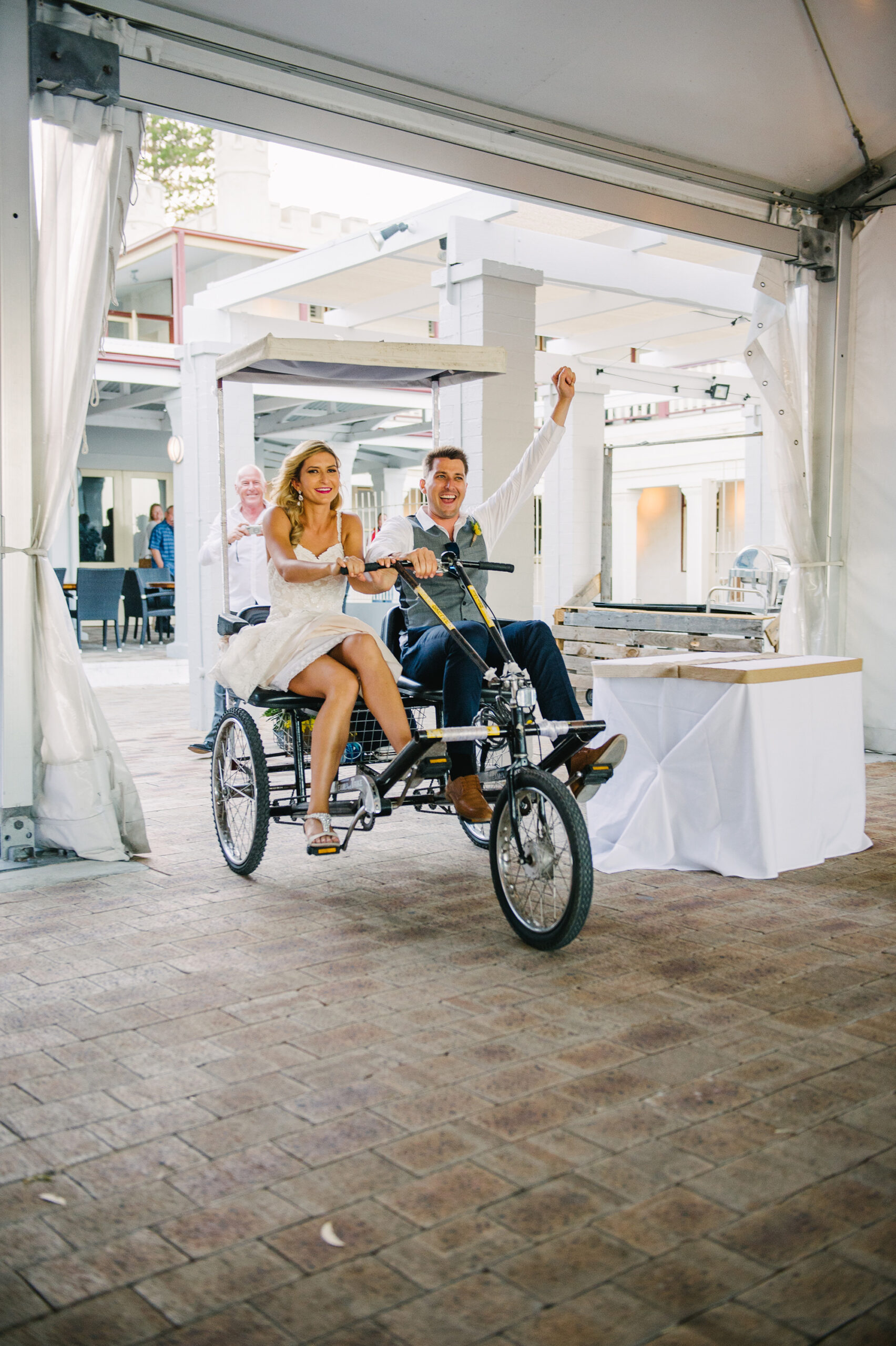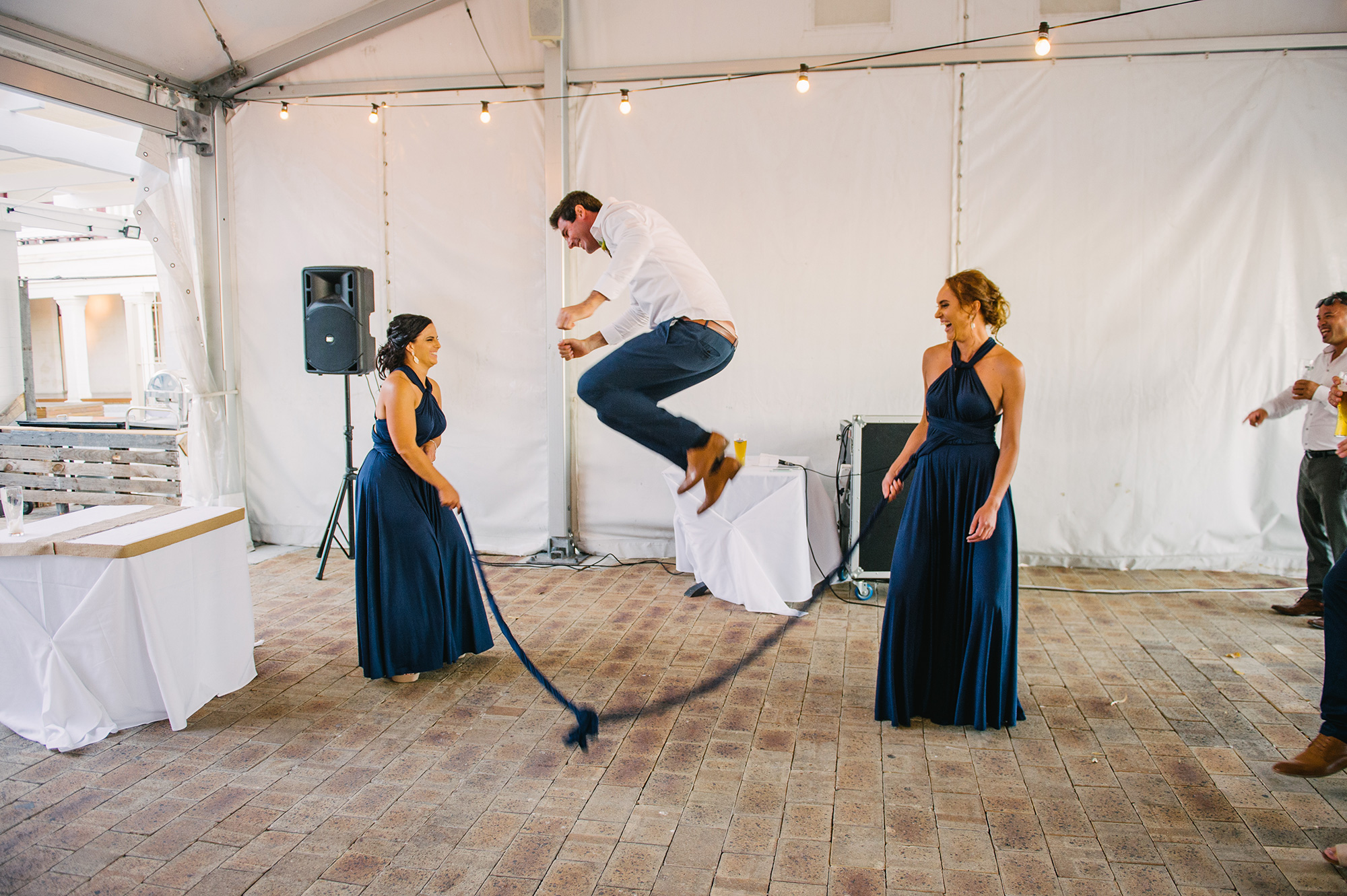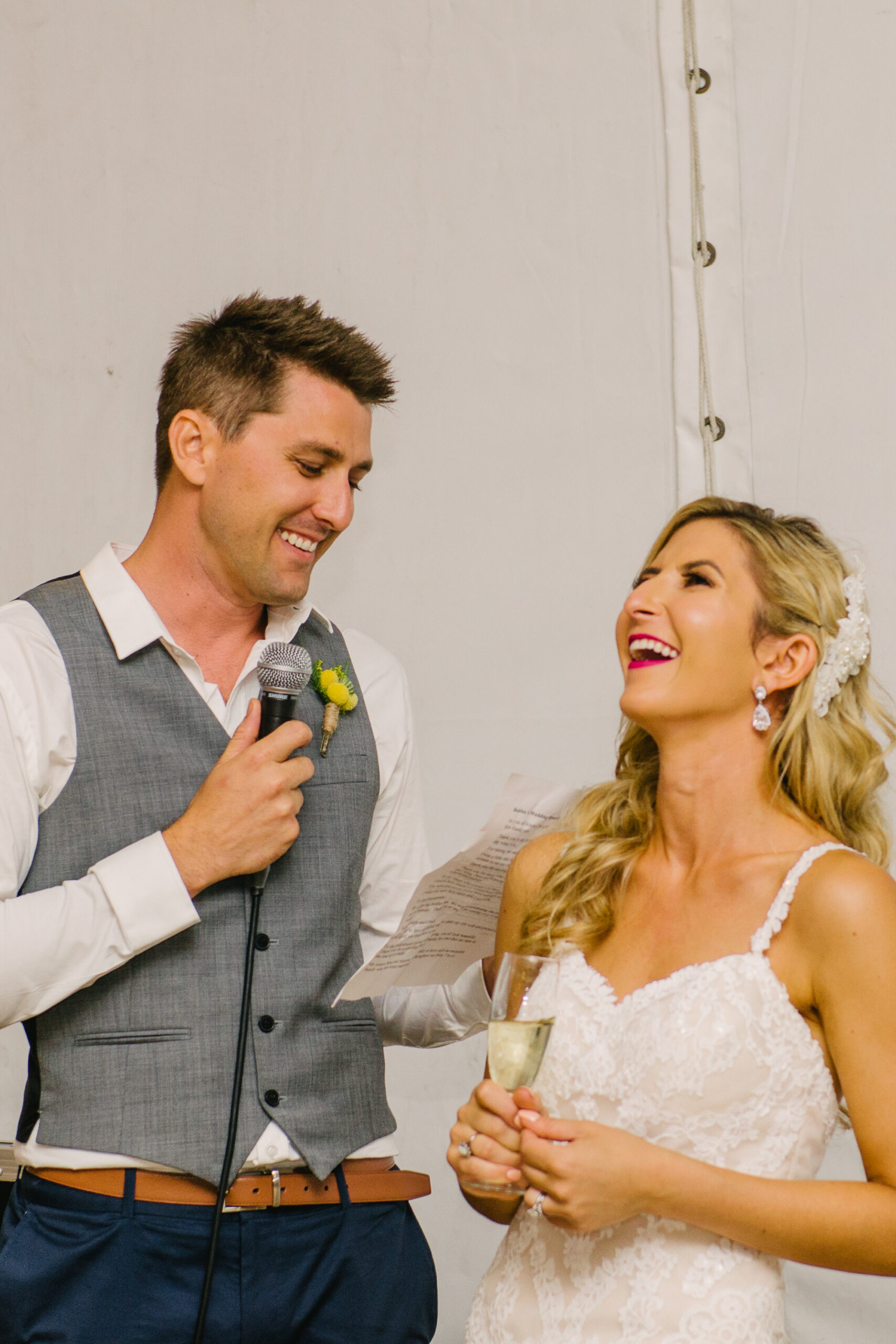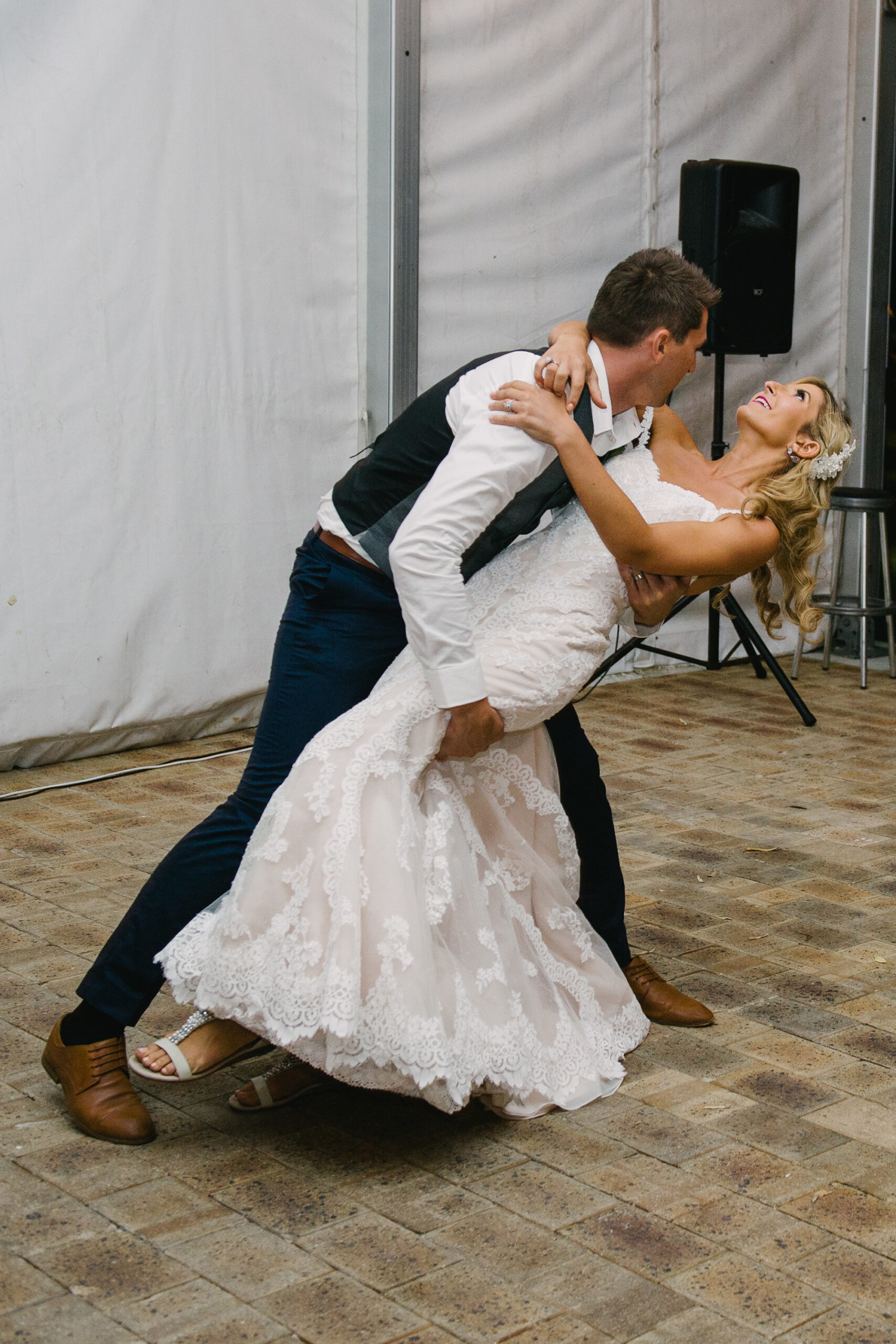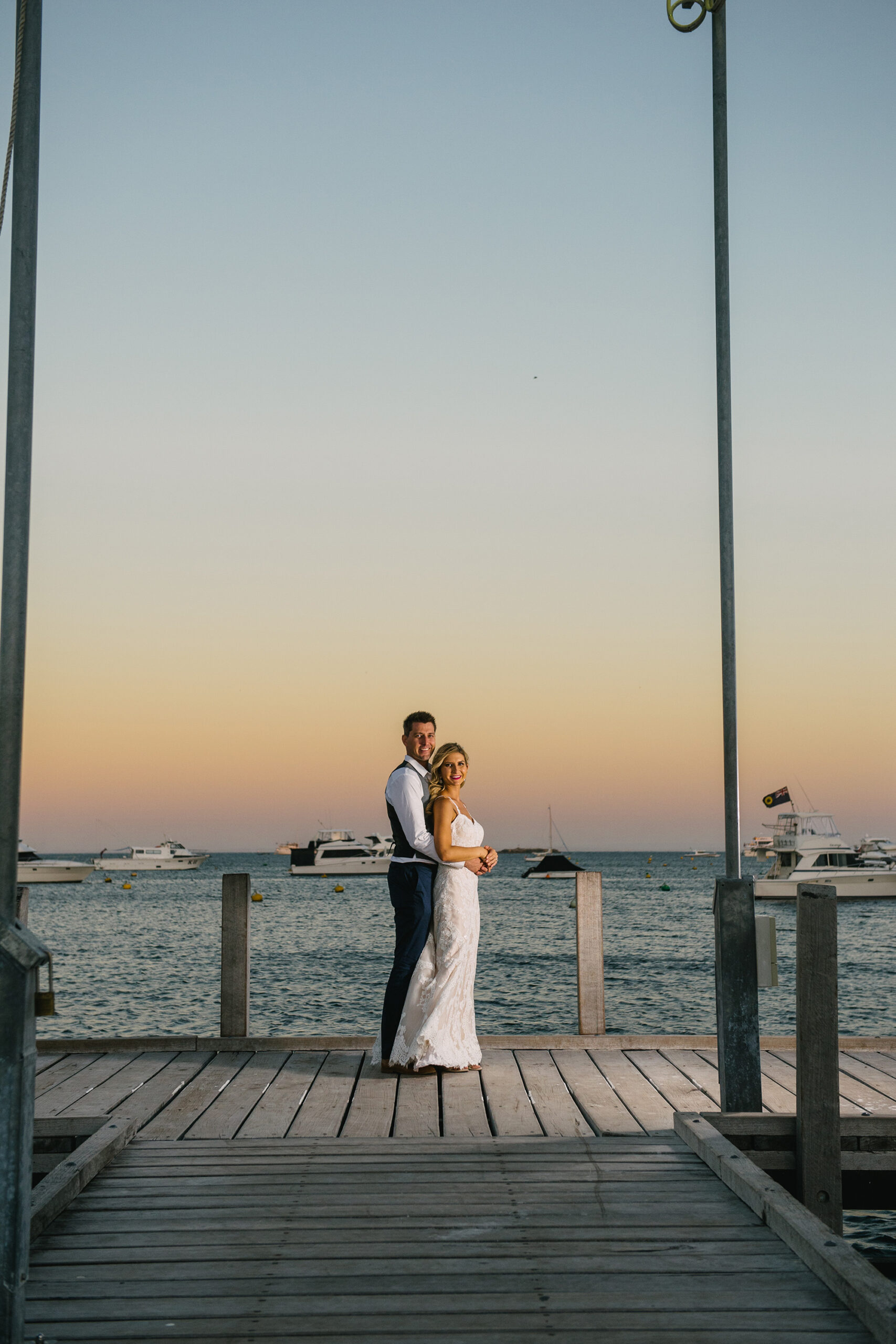 "Looking back on our pictures we can see the story of the day's events," praises Stephanie of photographer Kevin McGinn.