An instant and "extraodinary connection" may have taken 12 years grow into a marriage, but as they say, good things come to those who wait.
A young Sarah Ireland, 17, met an older David Hannah 12 years ago while she was living the island life on Coochiemudlo, QLD and he was working on the connecting ferry.
What Sarah describes as an inability to "get it together" early on, later resulted in her fairytale wedding on August 9, 2013 at Queensland's Noosa Heads. "We always had an extraordinary connection, but as time would prove, it wouldn't be until later in life that we would make it together as lovers," recalls Sarah.
Just a few days short of a year since David's romantic proposal on an ice-capped mountain in the Swiss Alps, the couple were married in front of 83 guests on the Noosa River.
Sarah said the eclectic wedding with an earthy feel brought many of their guests to tears. "All the ladies wiped away tears while the men were trying to convince each other it was the sea air or that infamous 'dust in the eye'," she laughs.
After the touching ceremony under a beautiful fig tree, guests were treated to a ferry ride to the reception at the River Deck Restaurant. "The ferry was great, it really resonated with us as water-lovers, and we did first meet on a ferry!" says Sarah.
The happy couple fittingly celebrated some of their first days as newlyweds sailing a catamaran in the Whitsundays.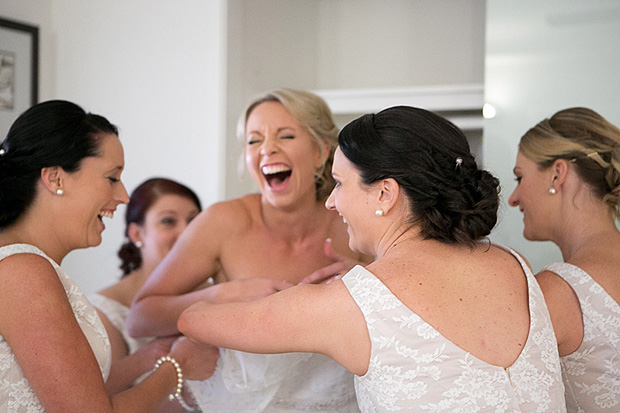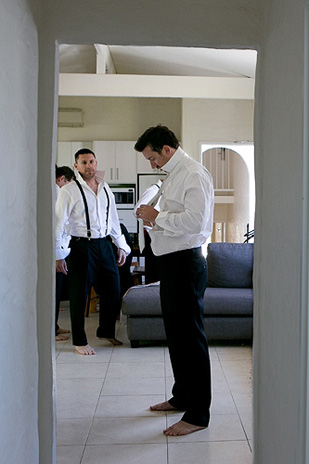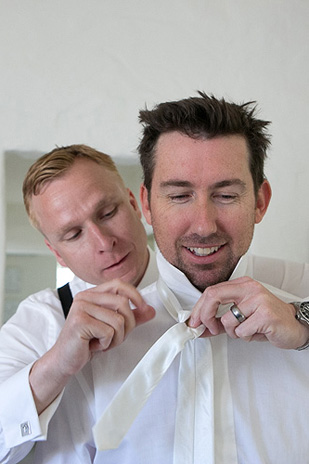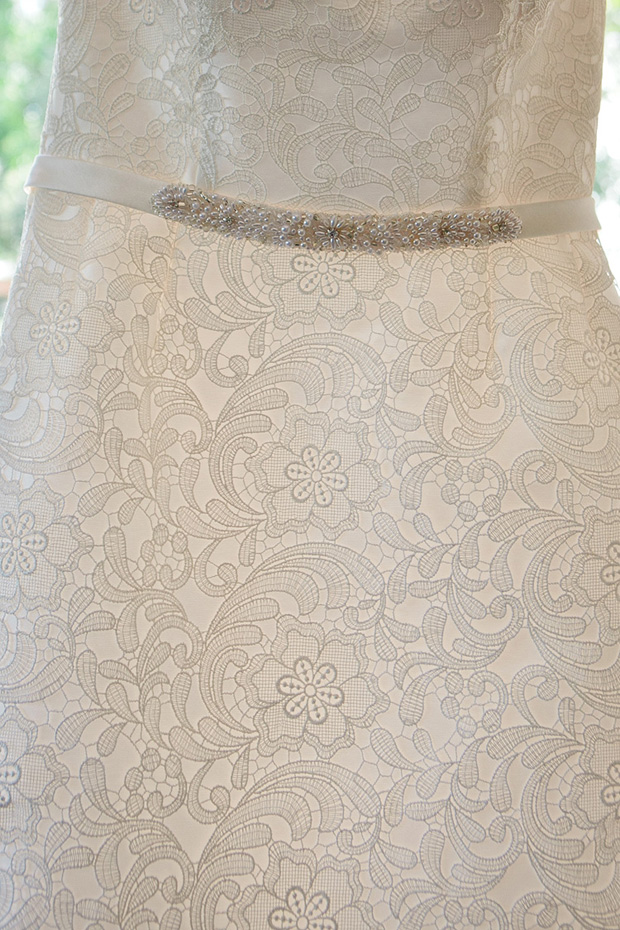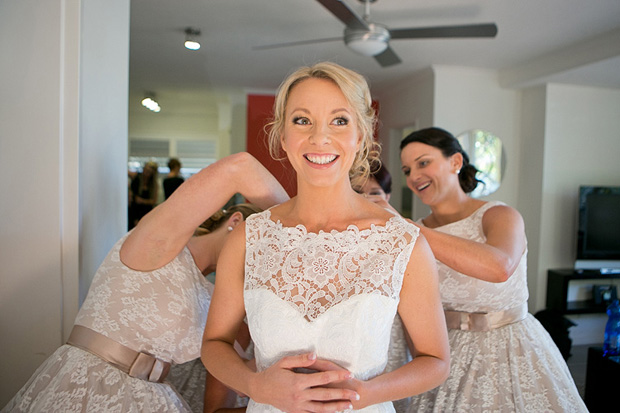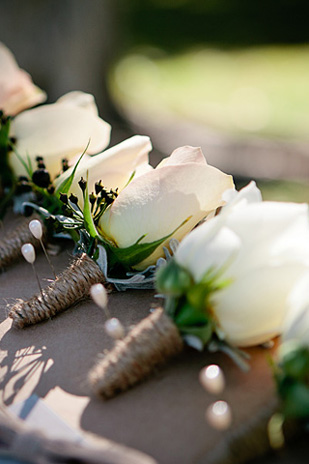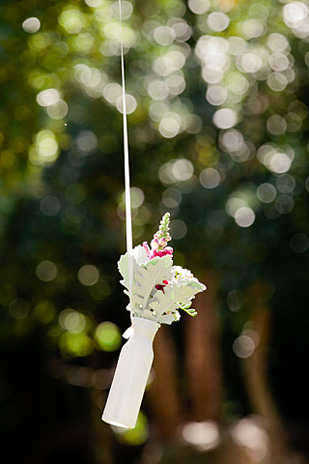 Brides by the Bay in Capalaba provided Sarah's Peter Trends gown as well as the bridesmaids' dresses. "I fell in love with my bridesmaids' dresses when one of the girls pulled it off the rack and put it next to my dress," says Sarah.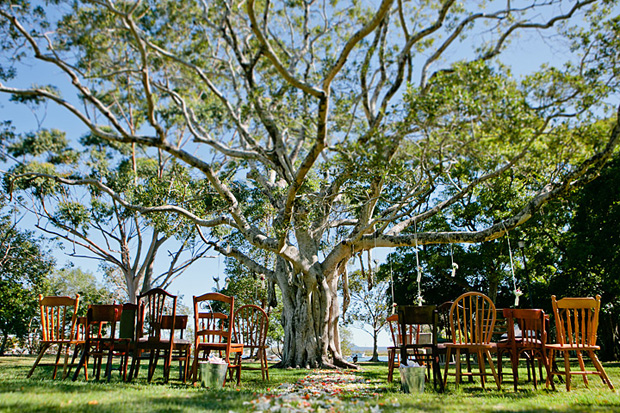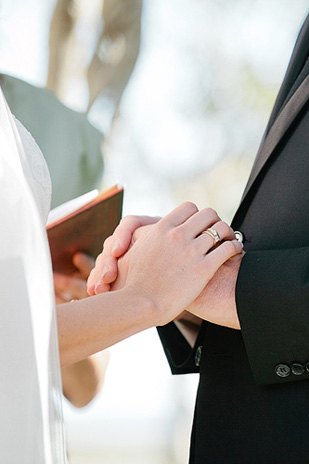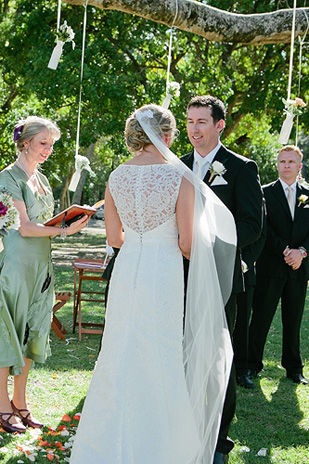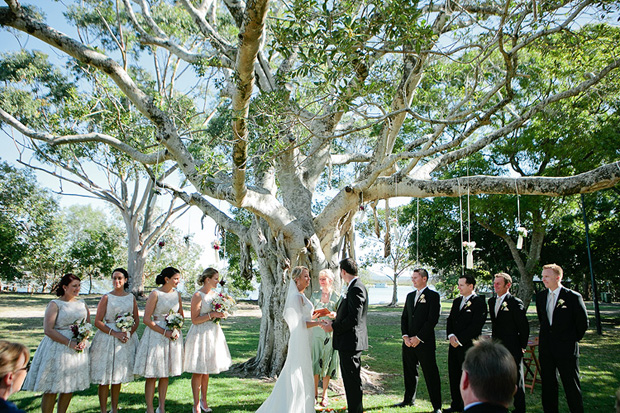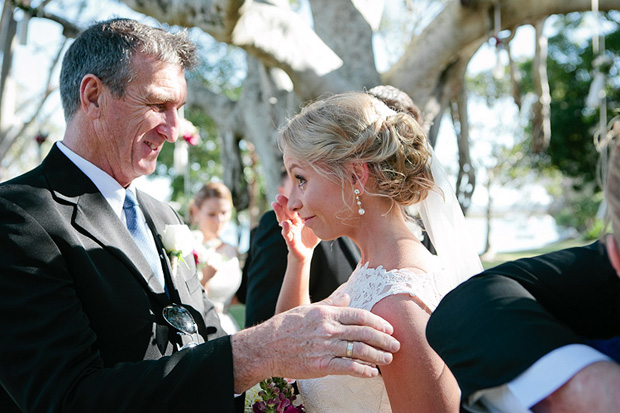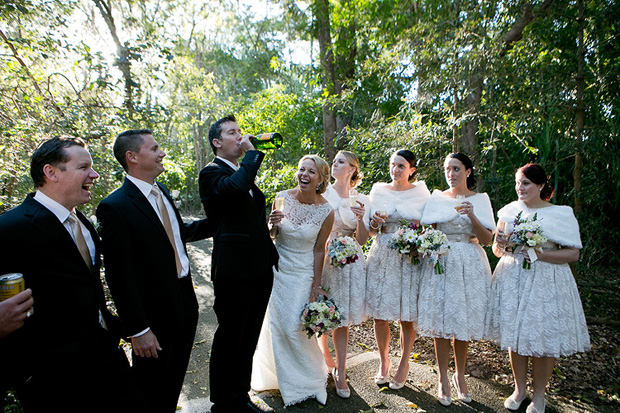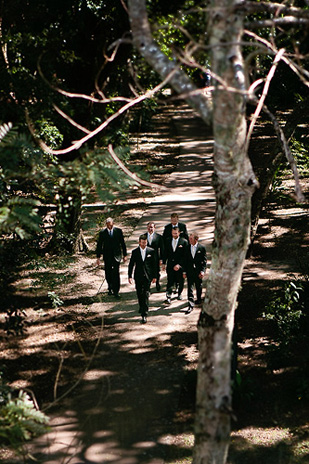 Noosa Woods Park provided the ultimate backdrop for the pair's personalised ceremony. "Some of our guests thought our celebrant was a friend, as she personified our ceremony to make it just so 'us' and all the more special," praises Sarah.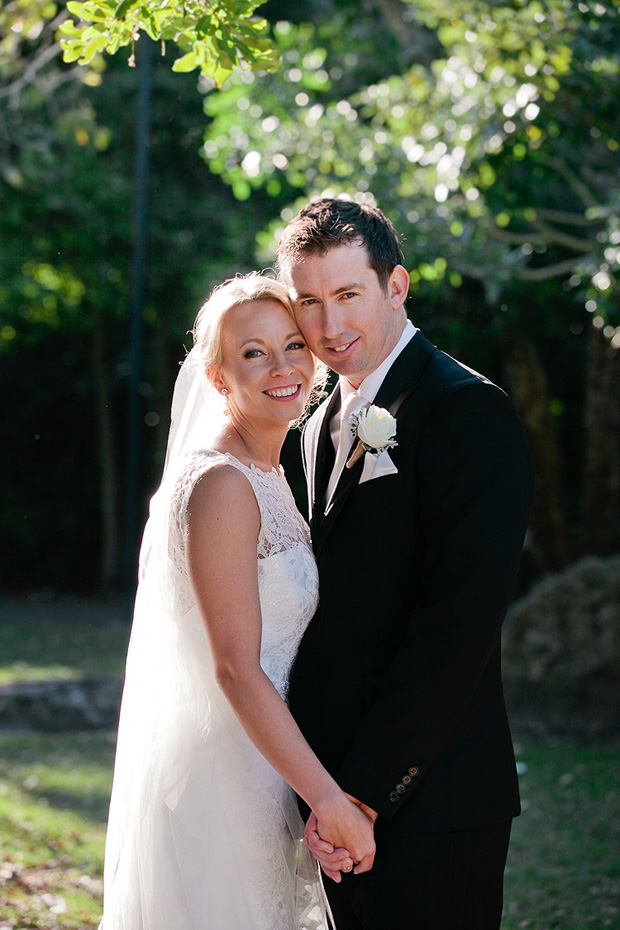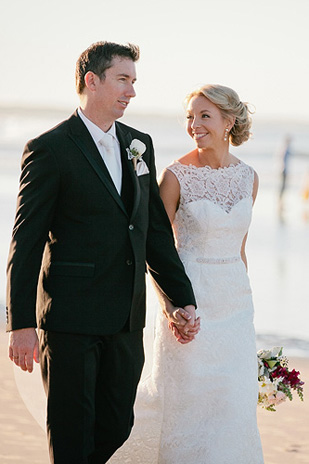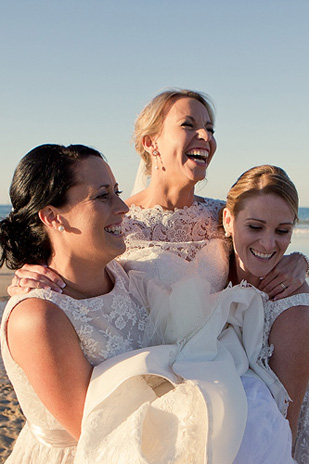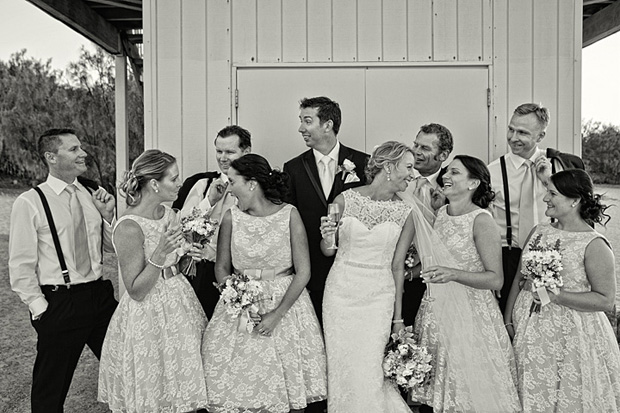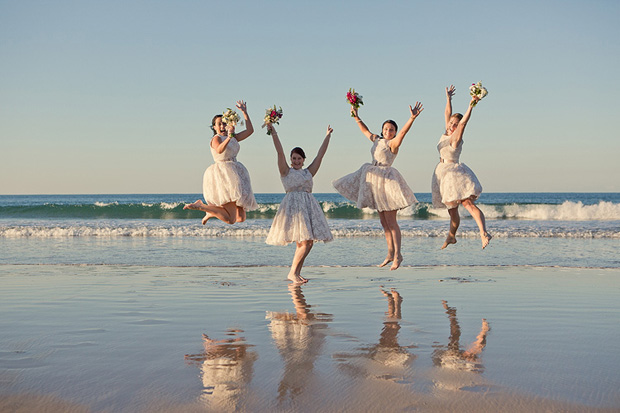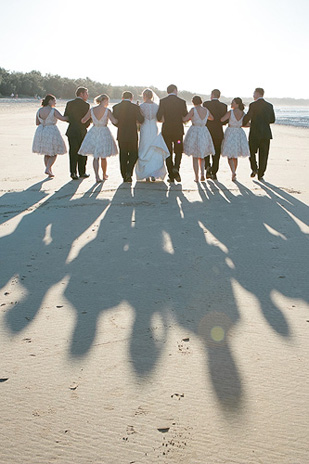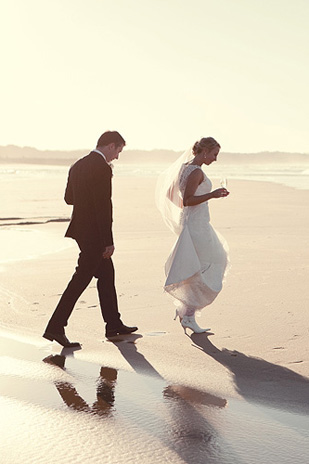 "We made our arrival to our reception with our guests overlooking us as we disembarked our boat. I felt like a celebrity," smiles Sarah. The couple and guests praised the food provided by the River Deck Restaurant.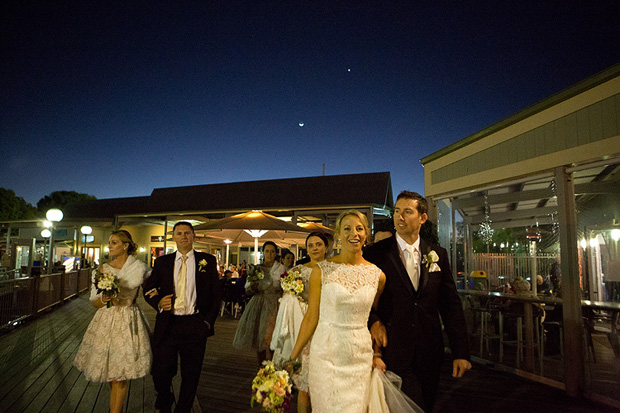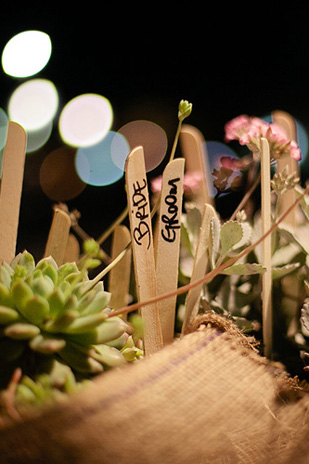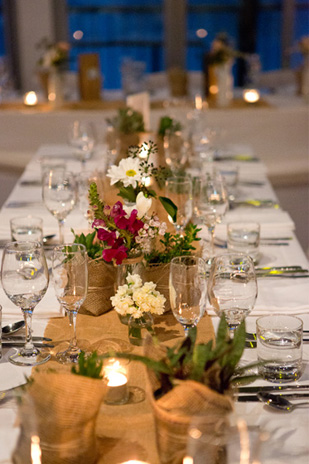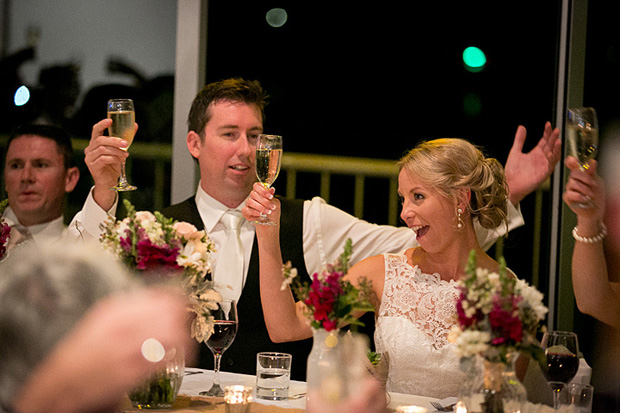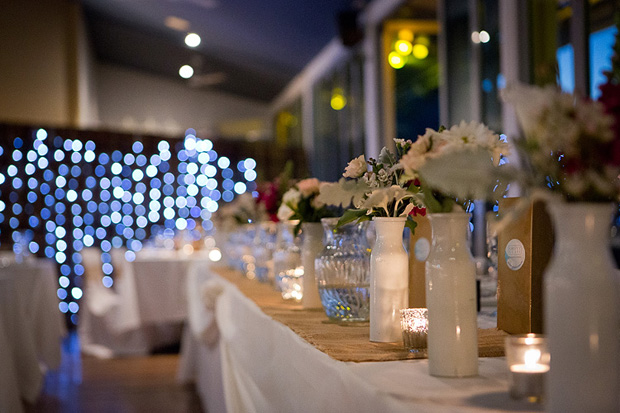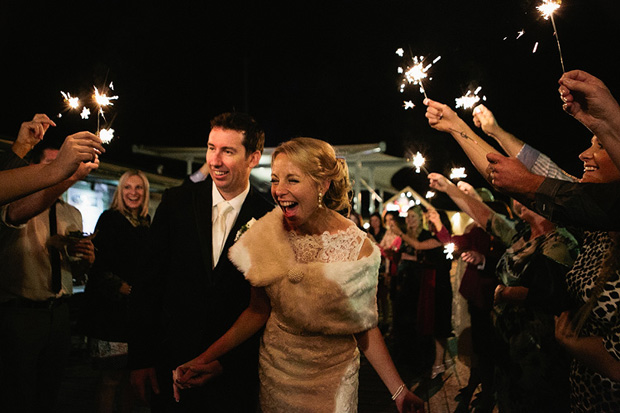 "I'd been warned not to put too much pressure on myself by believing that my wedding day would be the fairytale day I dreamed of as a girl…but it so was," beams Sarah.
Photographs courtesy of Alan Hughes Photography.