This classic Quat Quatta wedding at Melbourne's Ripponlea was romantic, timeless, and turned a whirlwind romance into a solemn promise.
Gold Coast groom Kyle proposed to Melbourne bride Sophia just three months after they clicked instantly in Sydney. Two years later, they were married.
"We knew there was something special about this relationship, as we had both never been so in love!" says Sophia, former PR manager of Giant Invitations. "We had truly found 'the one.'"
With the inside scoop into all things wedding styling and stationery, Sophia was able to steer the direction of their December 5, 2021, covid-delayed wedding. The results were, in a word, breathtaking.
Starting with their venue selection, the 1890-built Quat Quatta at Ripponlea set the scene for a refined celebration enjoyed both indoors and out. The couple's delicate colour scheme of black, white and rose gold played beautifully into the venue's classic aesthetic, including reflexed roses at every turn.
"Flower Head Events arranged stunning roses throughout the venue, from the ceremony arch to the large bouquets throughout the reception," Sophia says. "Each rose petal was hand-peeled to create a stunning feature."
Arriving at the courtyard ceremony in a 1955 Jaguar by Celebrity Cars, Sophia began her entrance to a bagpipe rendition of Amazing Grace, played by none other than her dad. Then, acoustic duo Andrew & Elise accompanied Sophia's bridal march to Kyle with the song that needed no explanation: I Can't Help Falling In Love with You.
The couple, who found wedding planning understandably trying over the last couple of years said it was a day definitely worth the wait. "Try not to overthink things," is Sophia's advice. "It's not worth the stress. Enjoy the moments leading up to it… it will all work out, I promise!"
We wanted a romantic, elegant, classic, and timeless wedding, held at the small heritage venue Quat Quatta. We chose simple white napkins and tablecloths for the reception, and we styled it with varying levels of glass pillar candles and large rose bouquets (with hand-peeled petals). Trying to plan a wedding in a pandemic is indisputably hard, there were times we were tempted to give up, but it was definitely worth it. We have no regrets!
Sophia & Kyle
VISIT QUAT QUATTA
---
This timeless romantic wedding at Quat Quatta was captured beautifully by Kairos Works.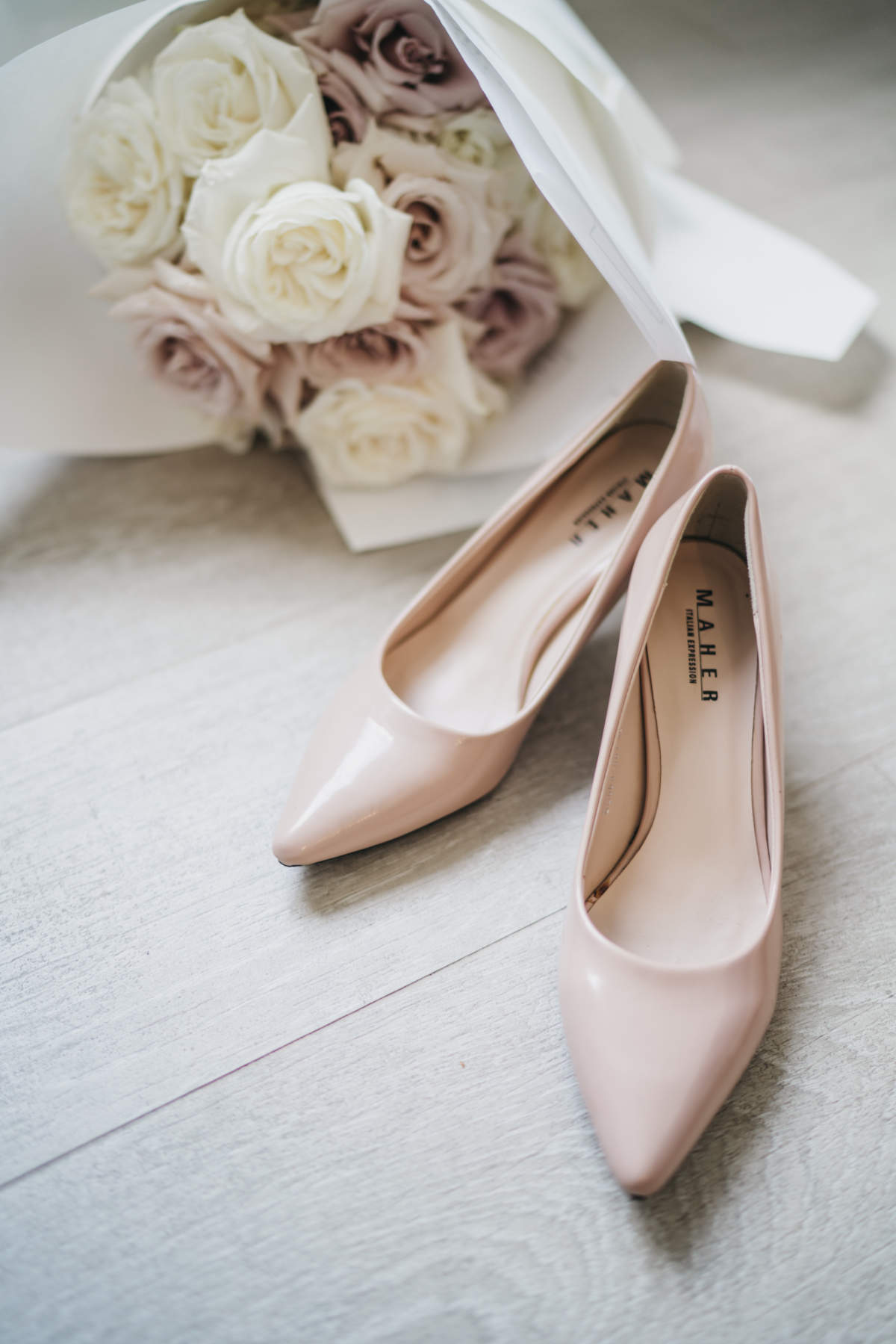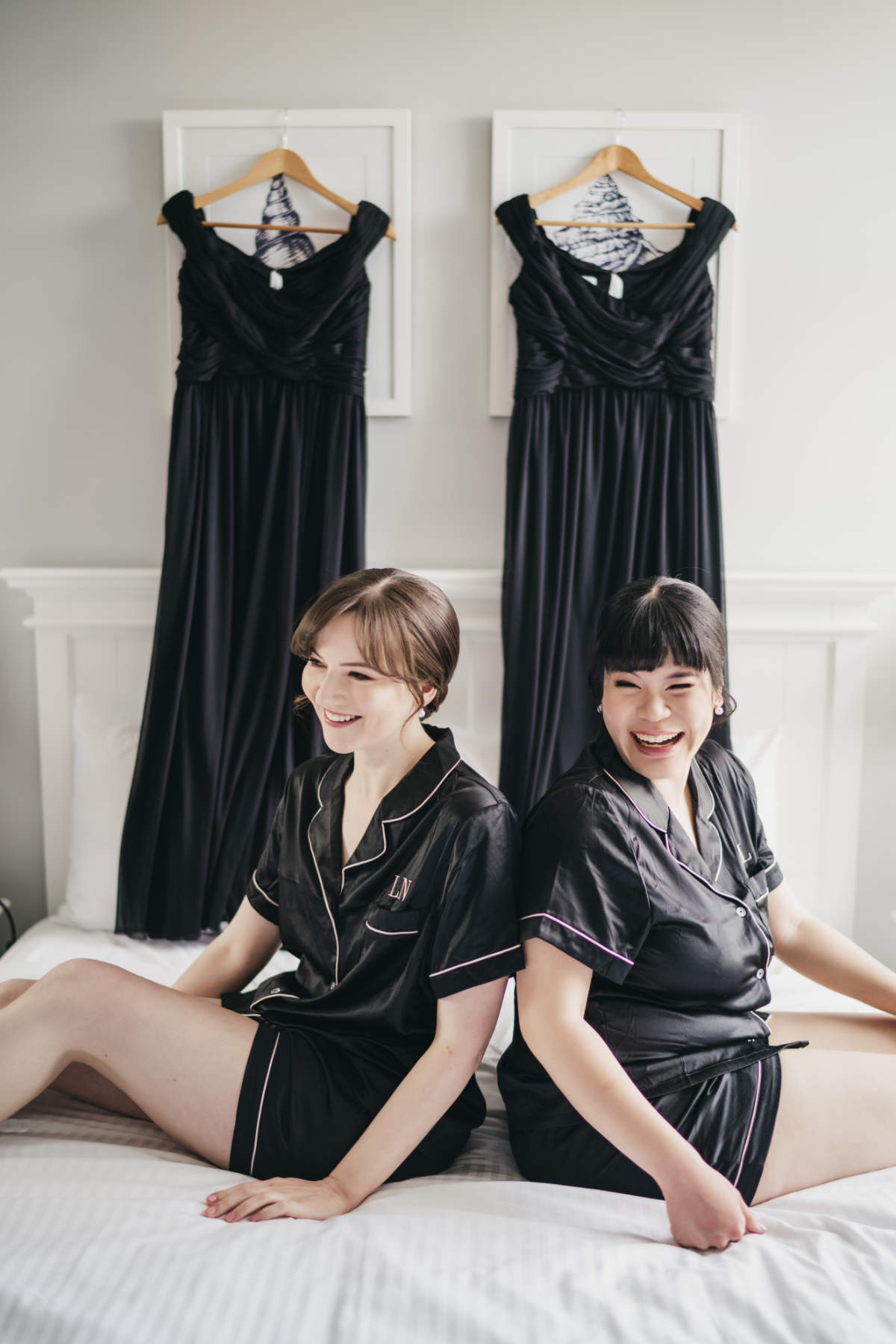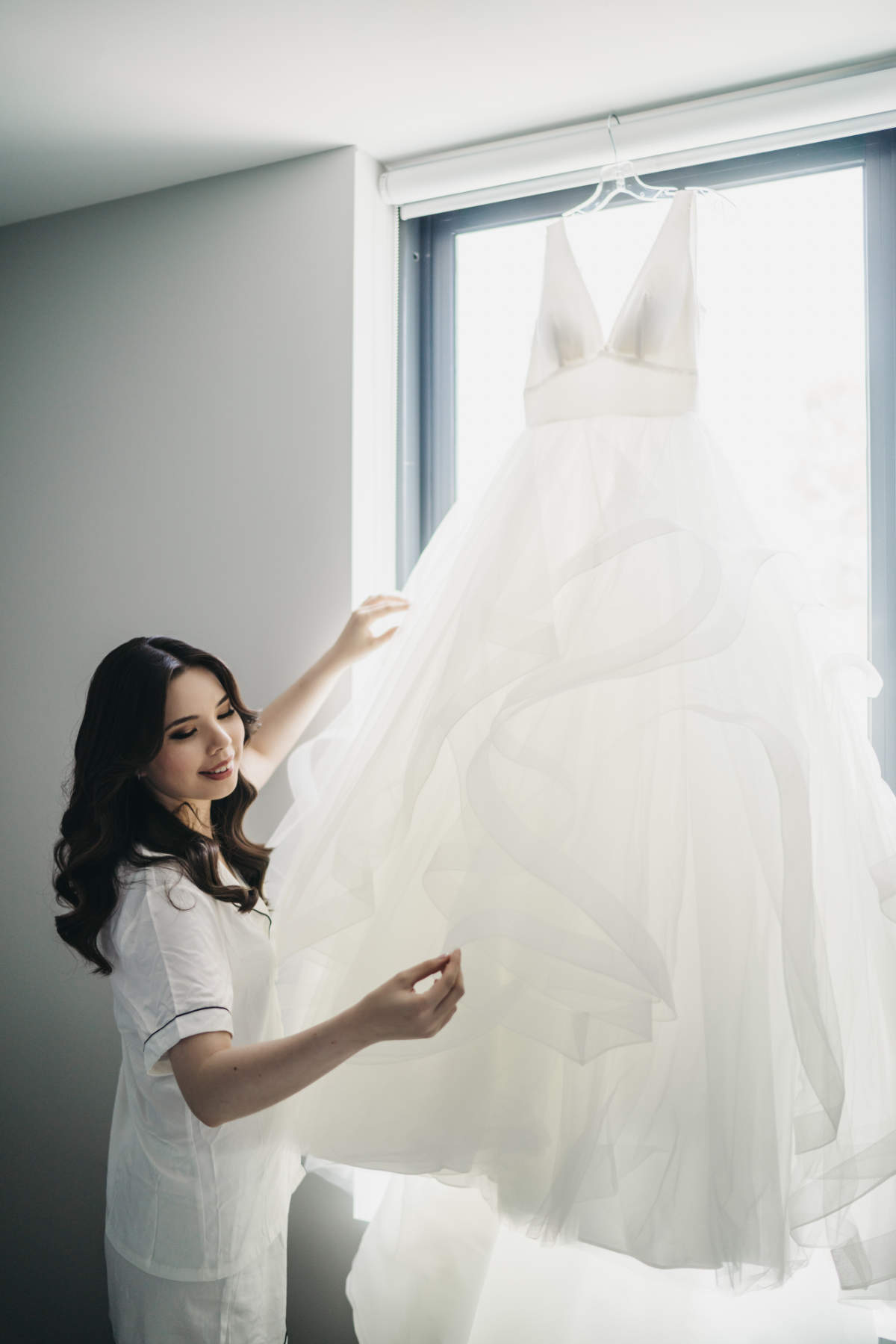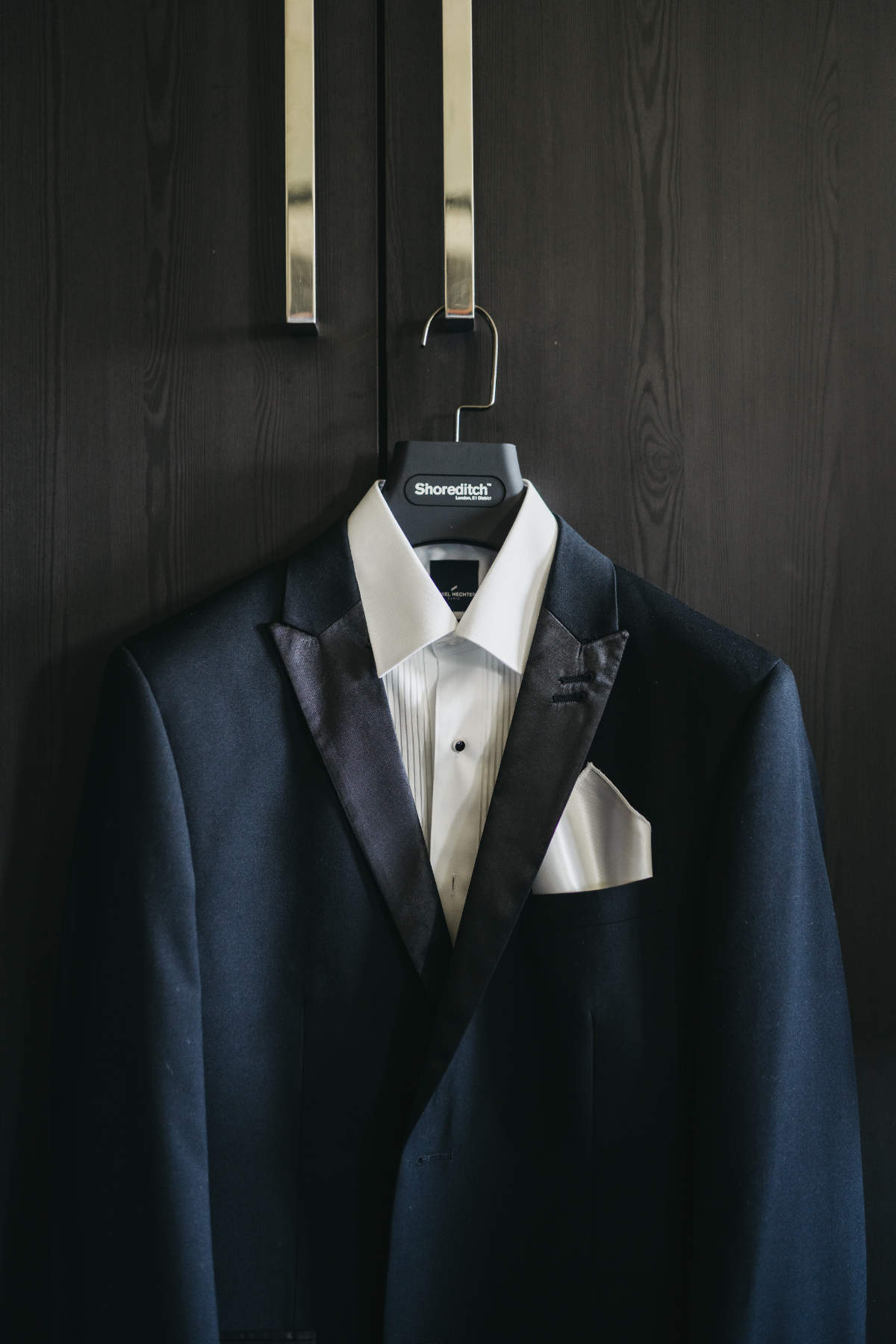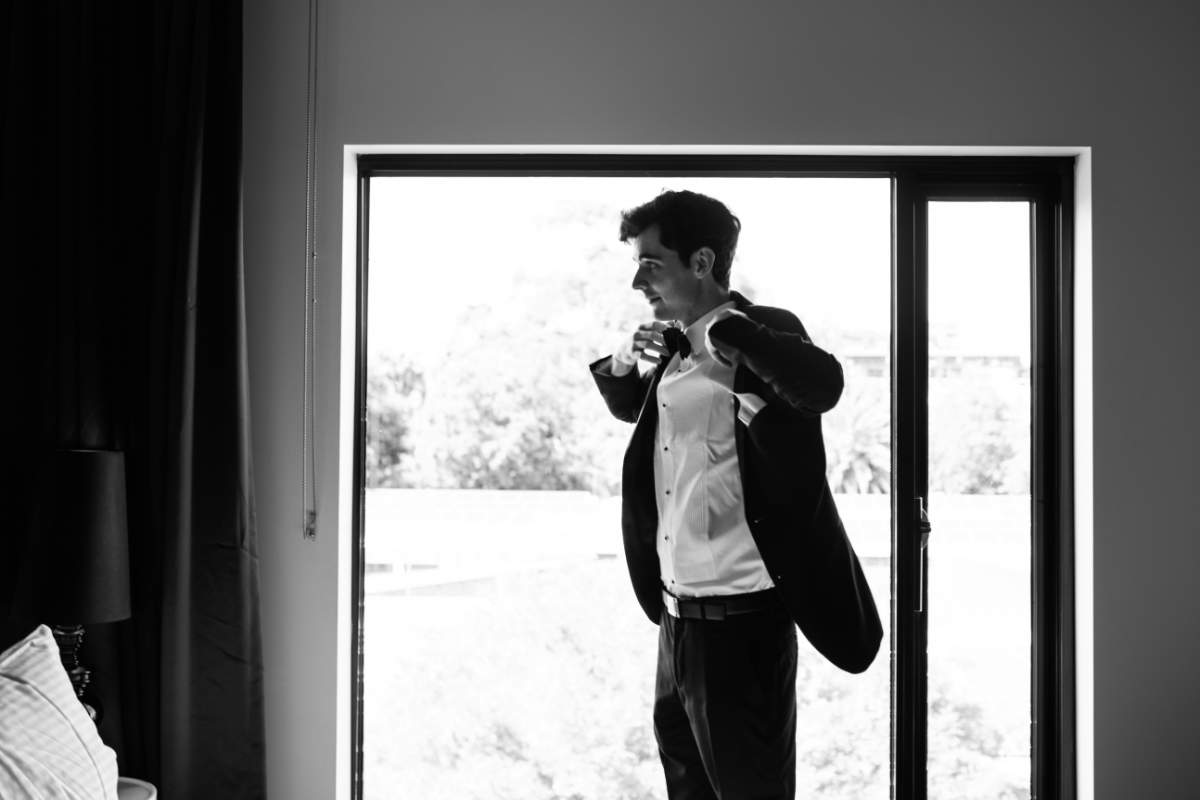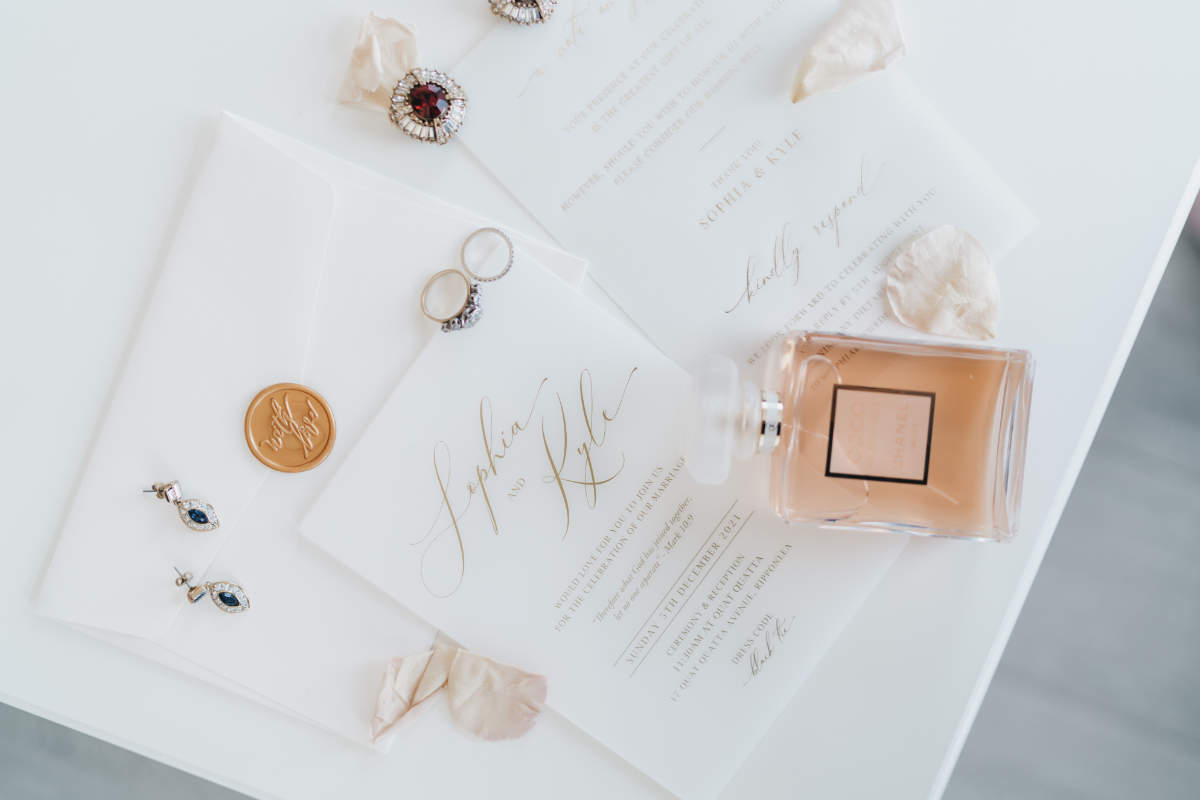 The former Giant Invitations PR manager had the inside scoop on what she wanted for invites and stationery.
As I used to work in this department, I had a clear idea of what I really wanted. We agreed to go with stunning frosted acrylic invitations with gold foiling and a matching translucent card with gold foiling for the details.
Sophia
VISIT GIANT INVITATIONS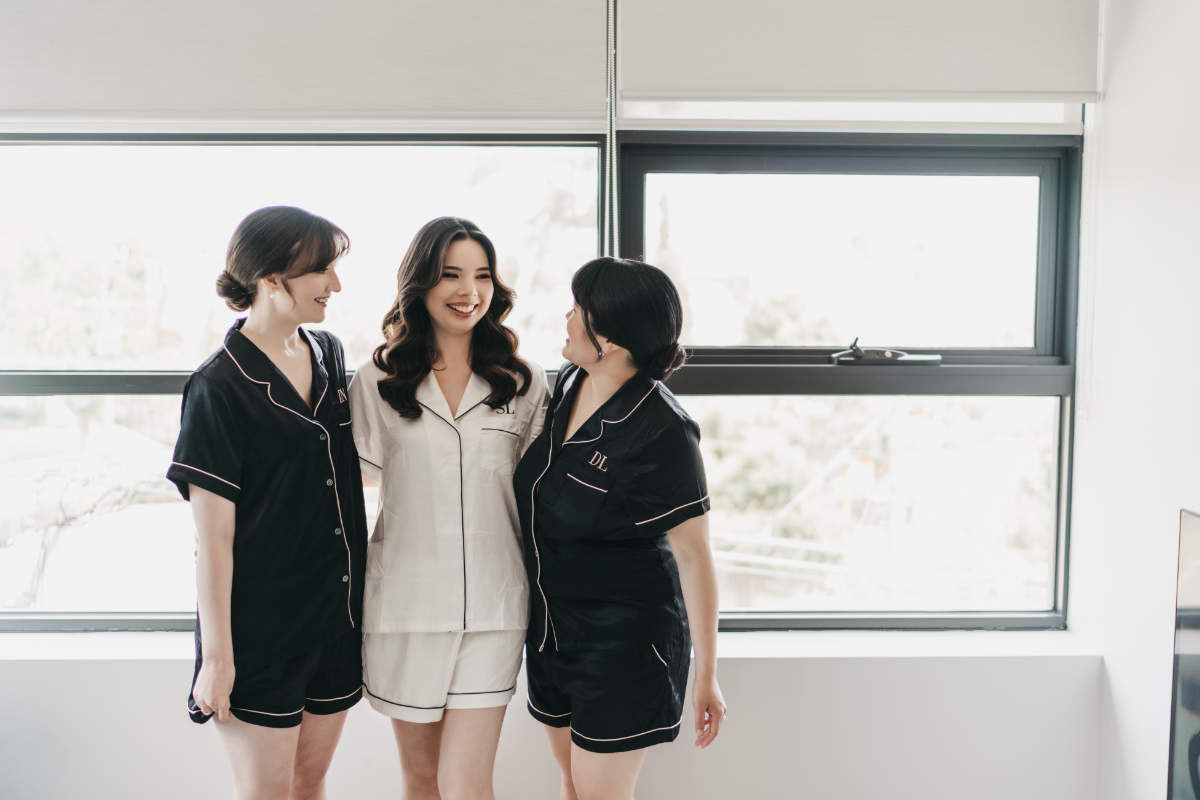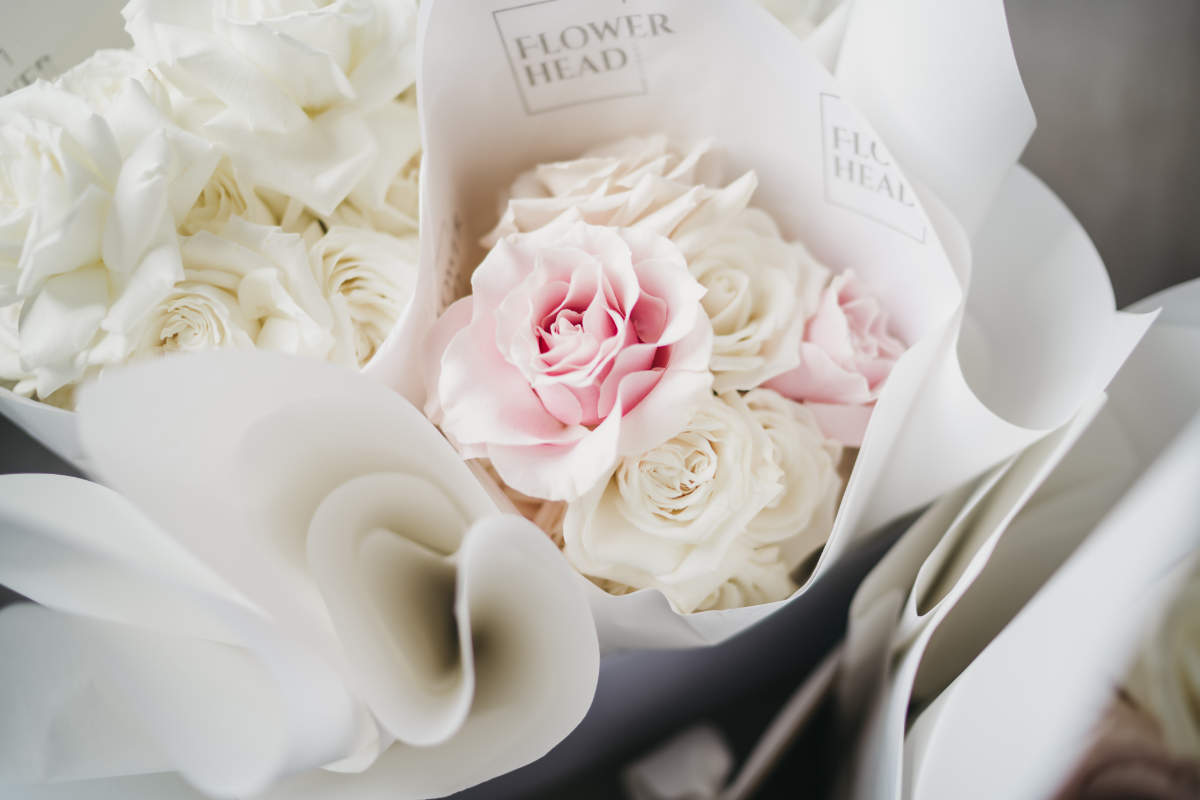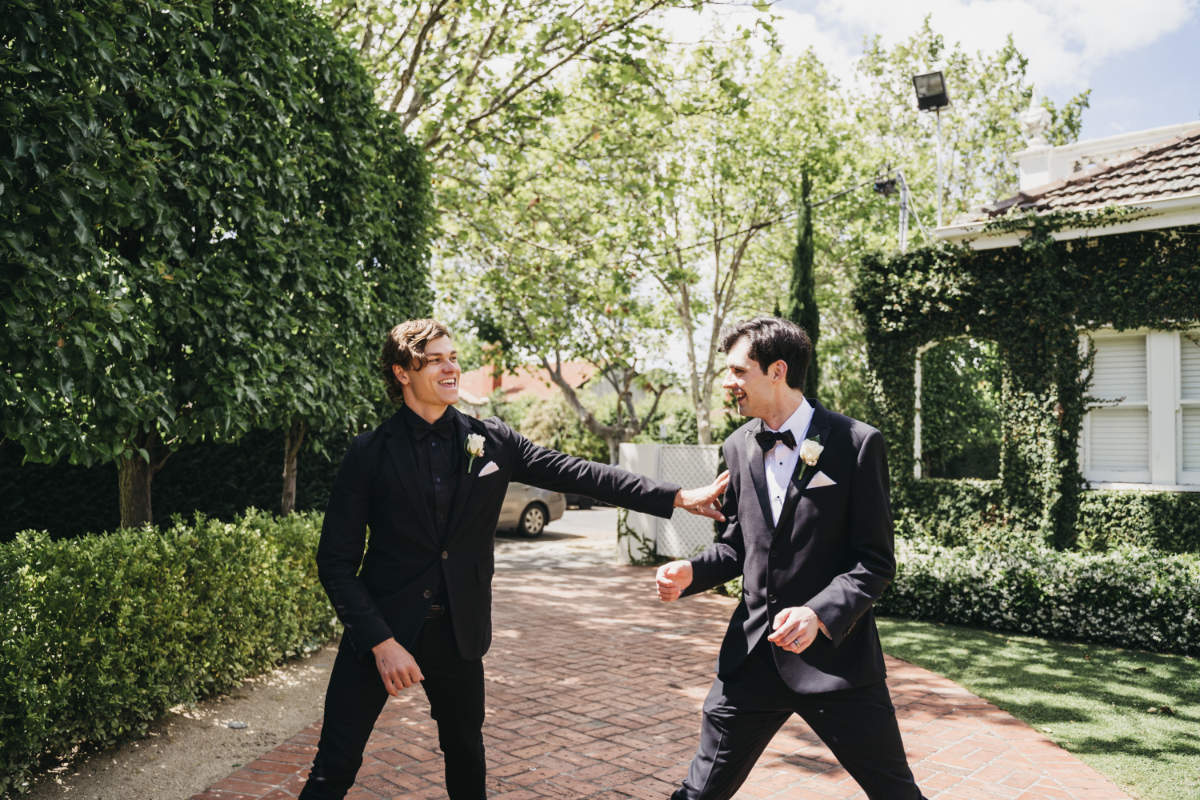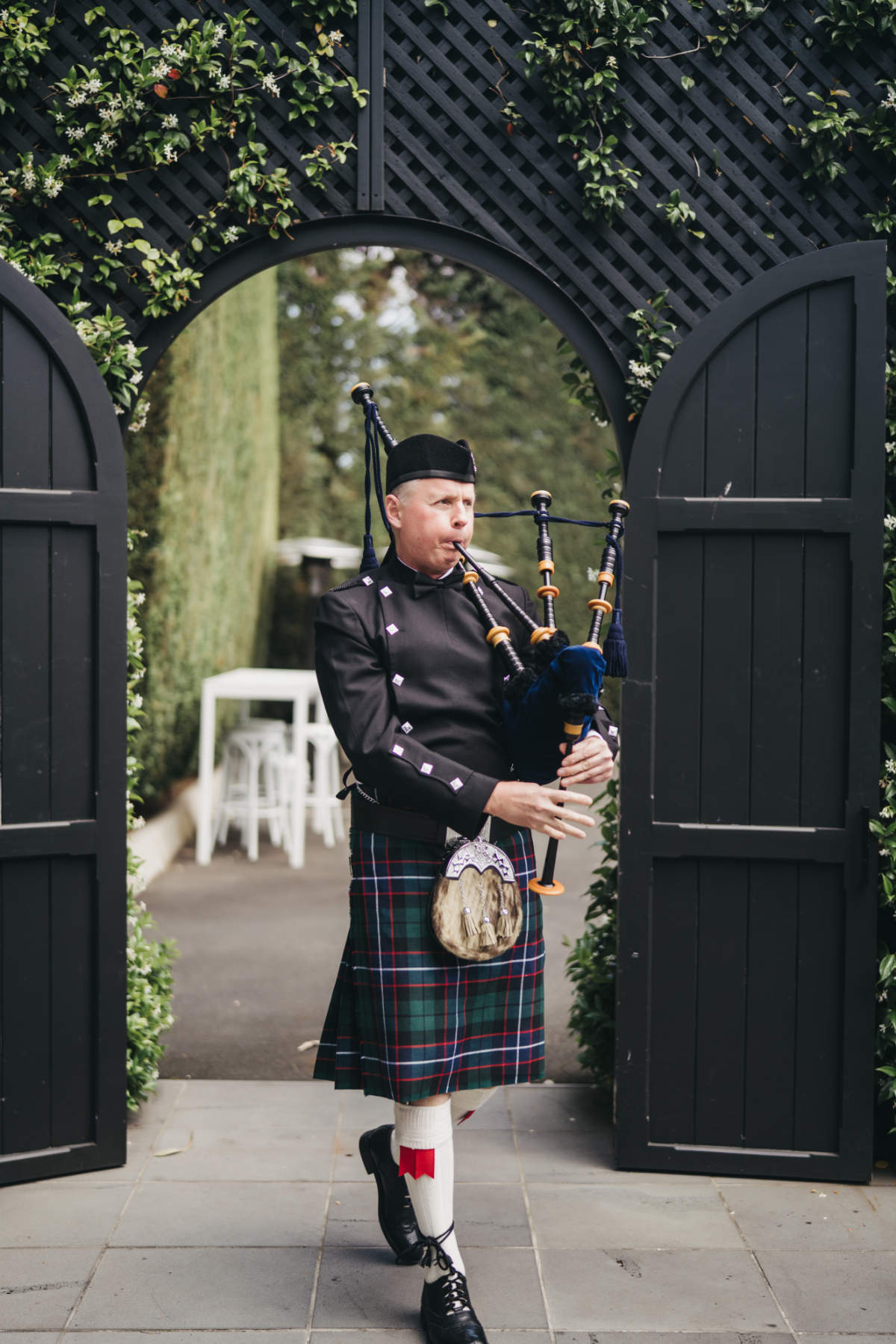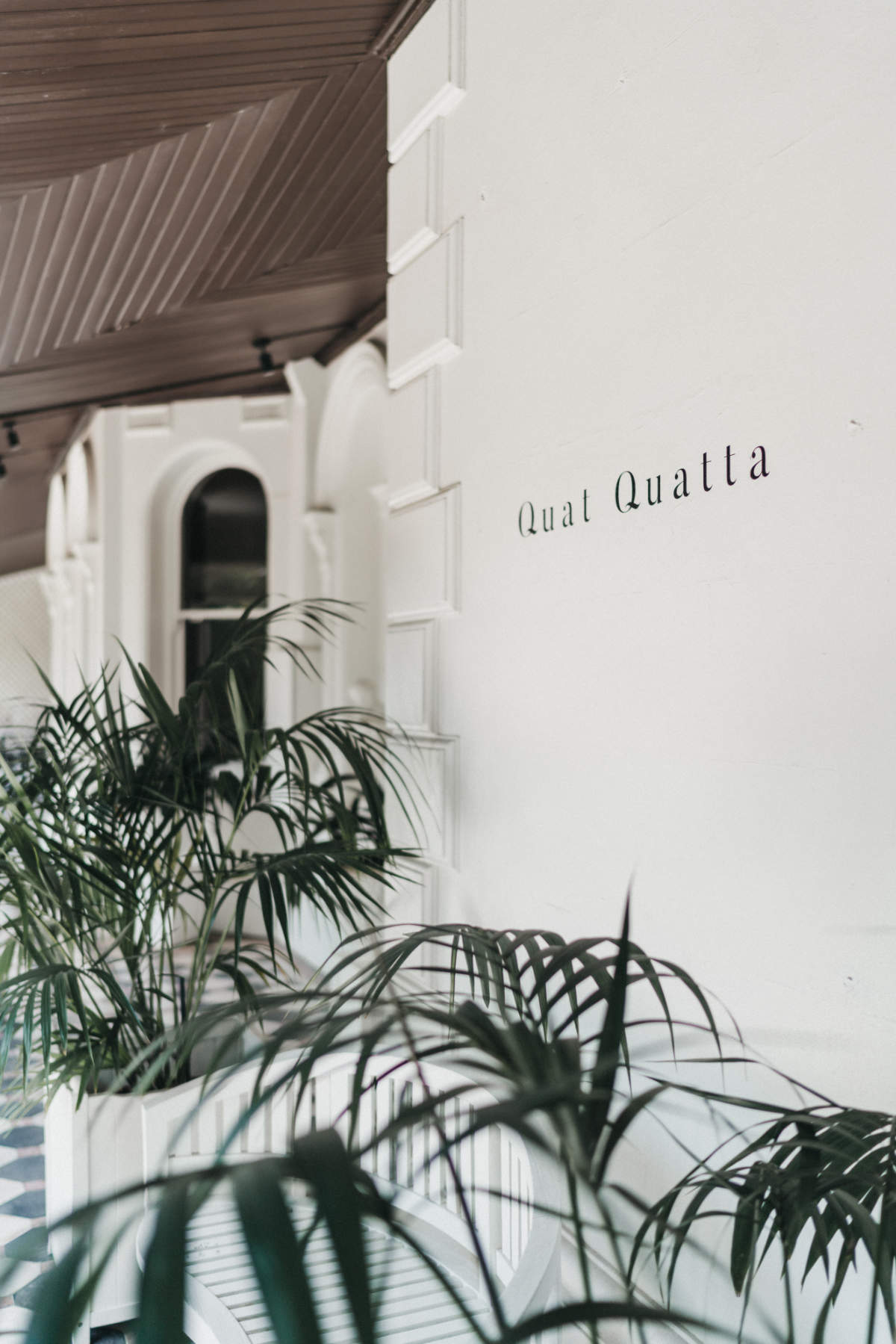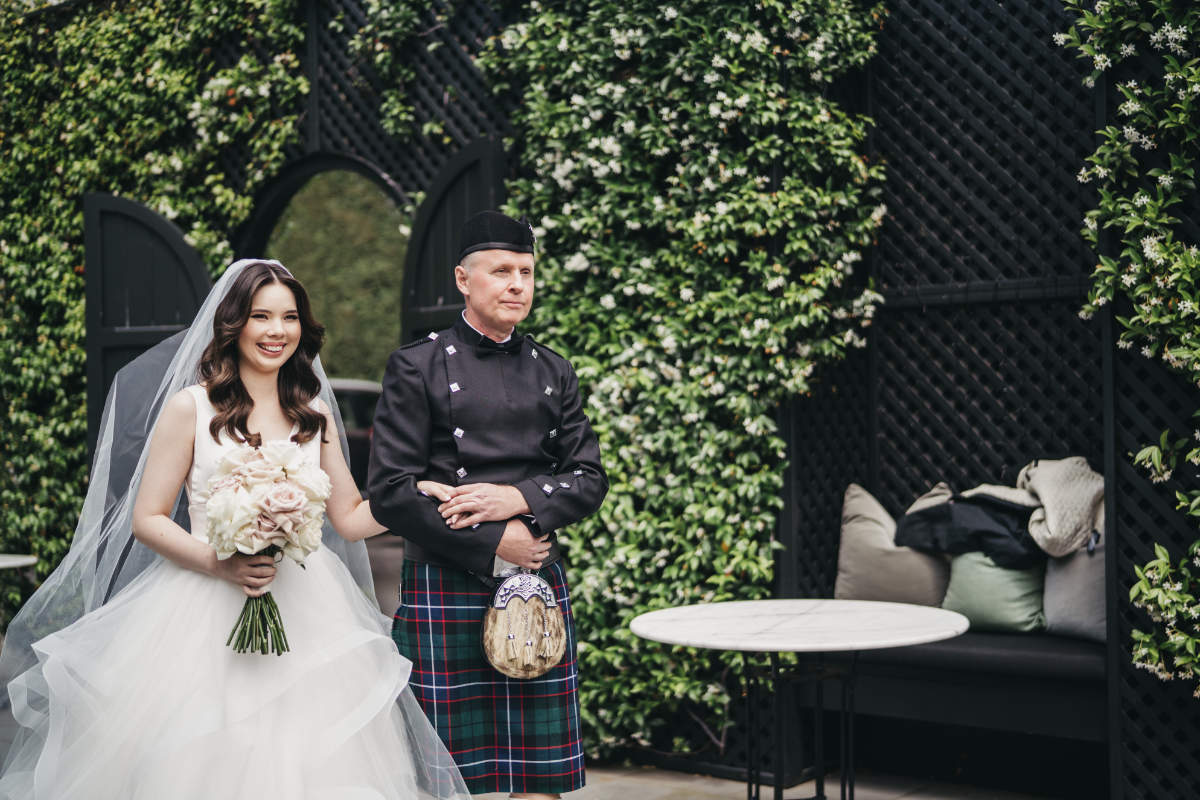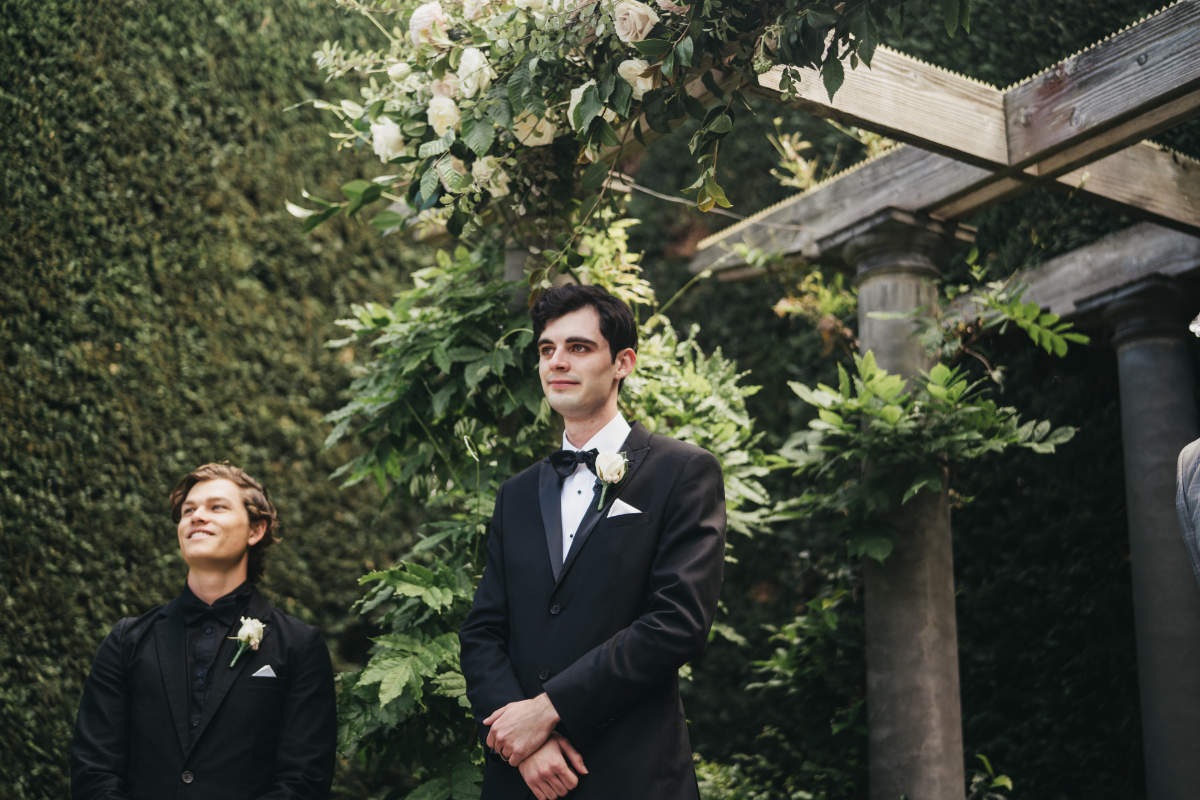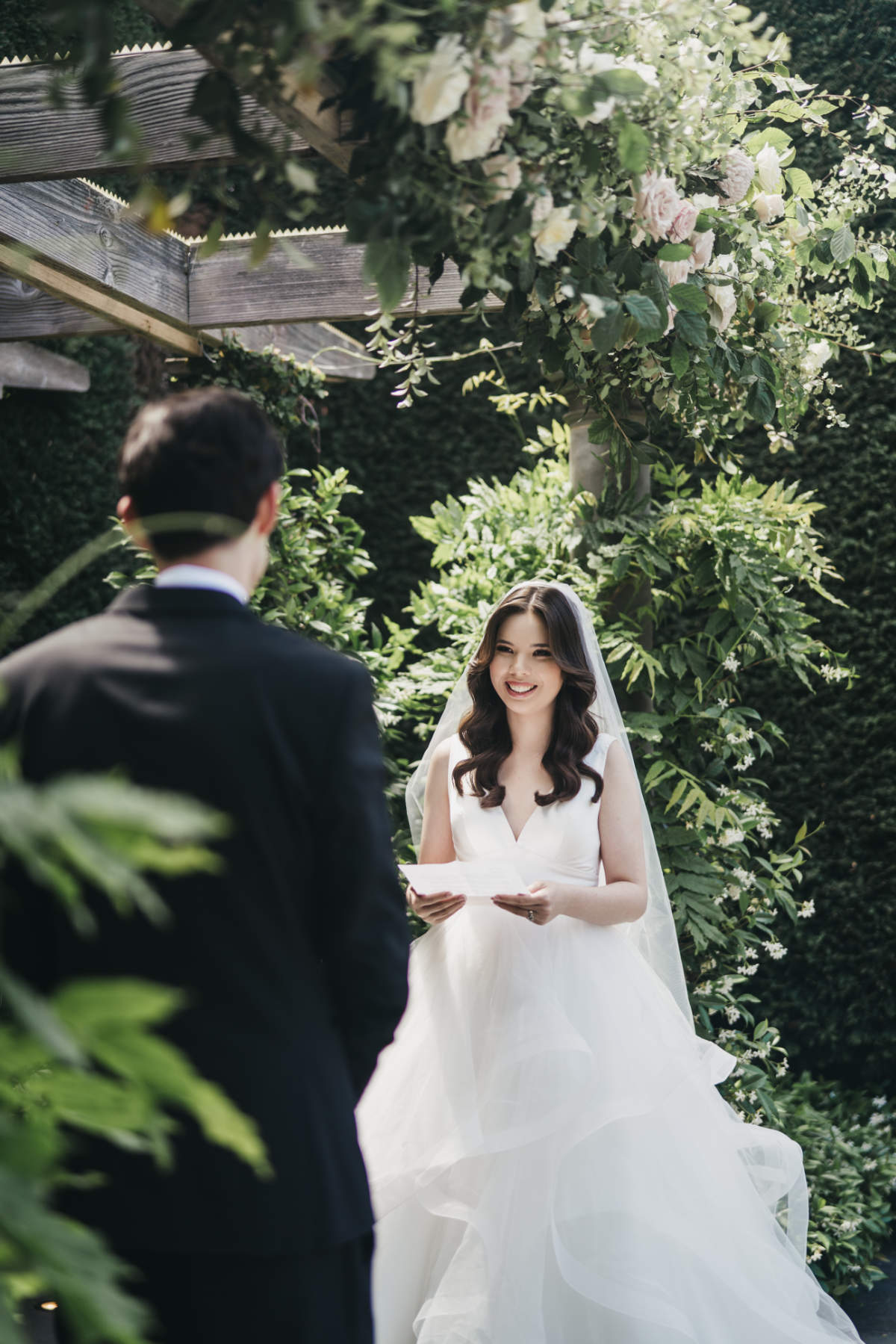 Flower Head Events worked with Quat Quatta's lively green surrounds to adorn the ceremony arch with large, hand-peeled petals.
For the ceremony, there was already a lot of lush greenery for the outdoor courtyard, so we focused the florals around the arch. We filled the entire arch with gorgeous blush and white florals, which tied in perfectly with the reception. 
VISIT FLOWER HEAD EVENTS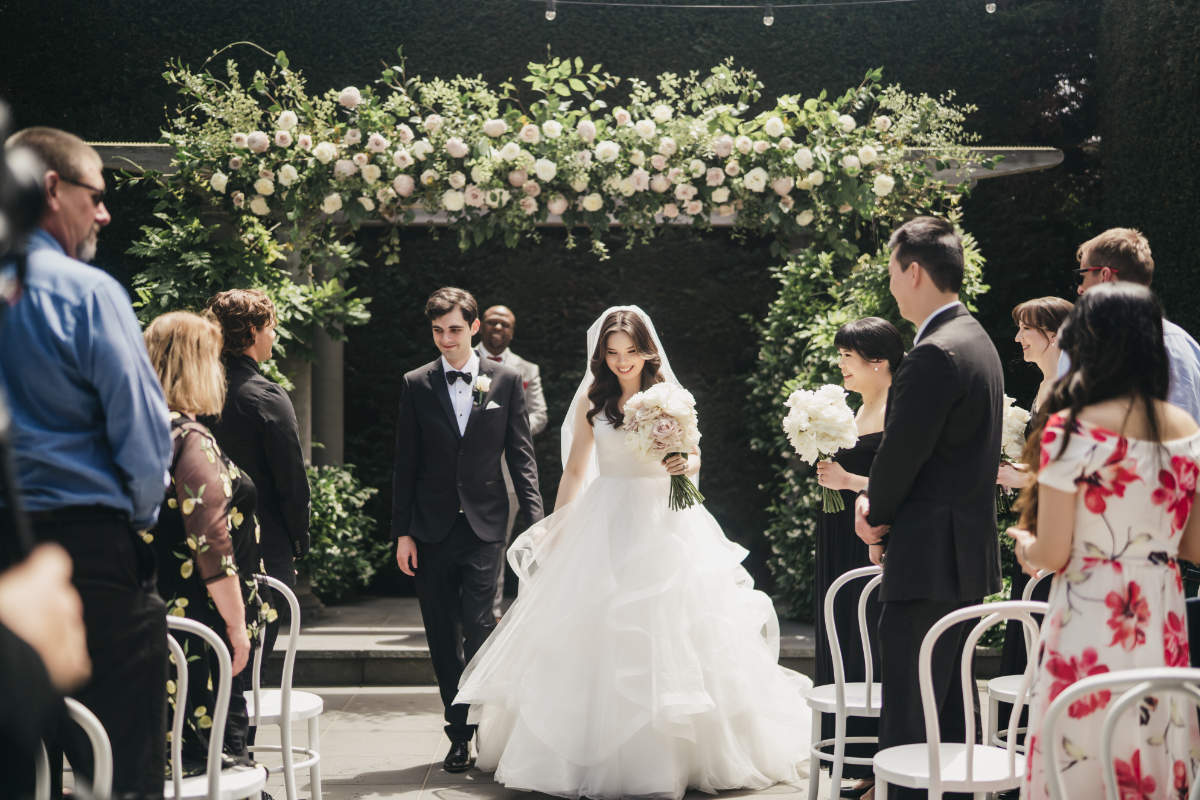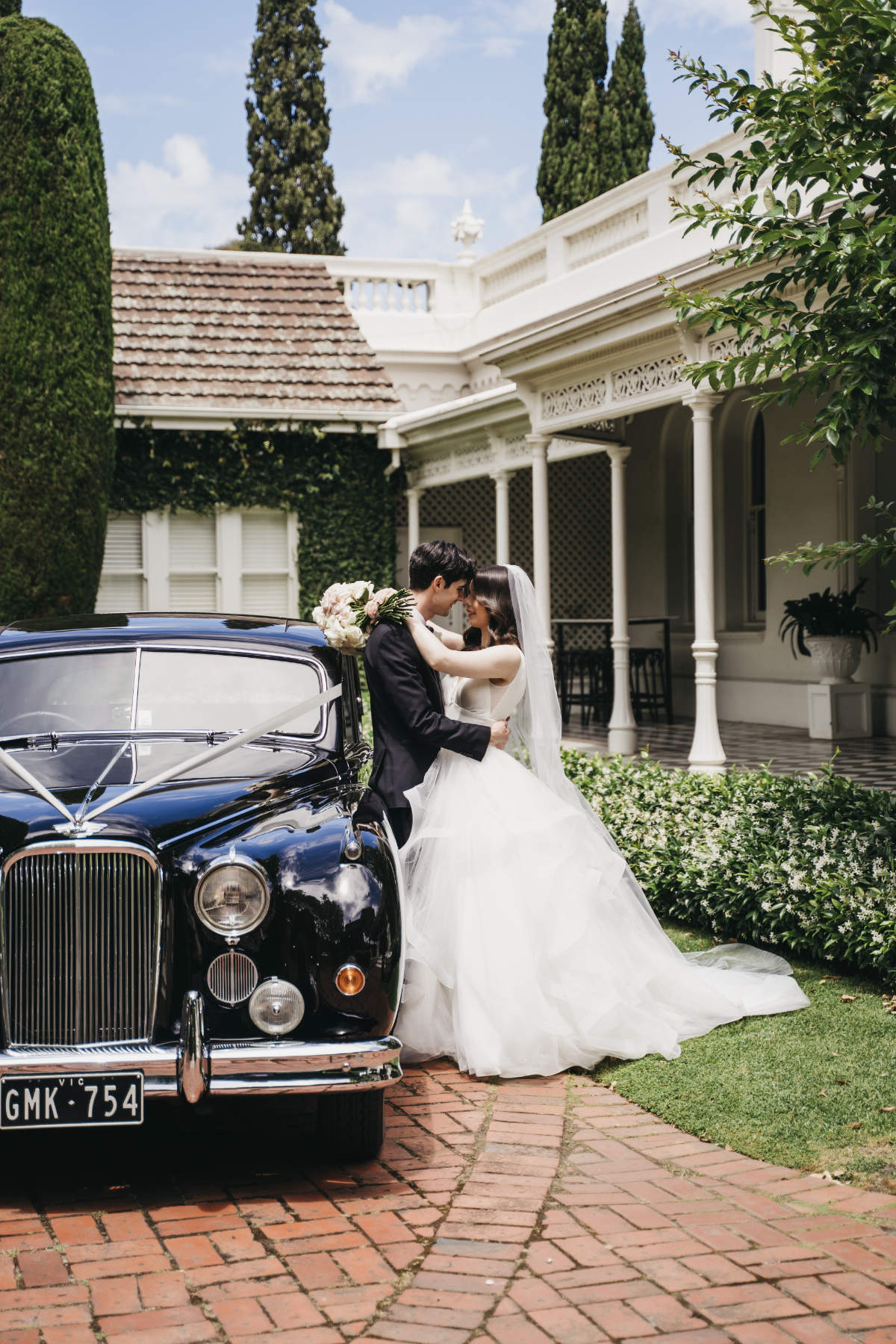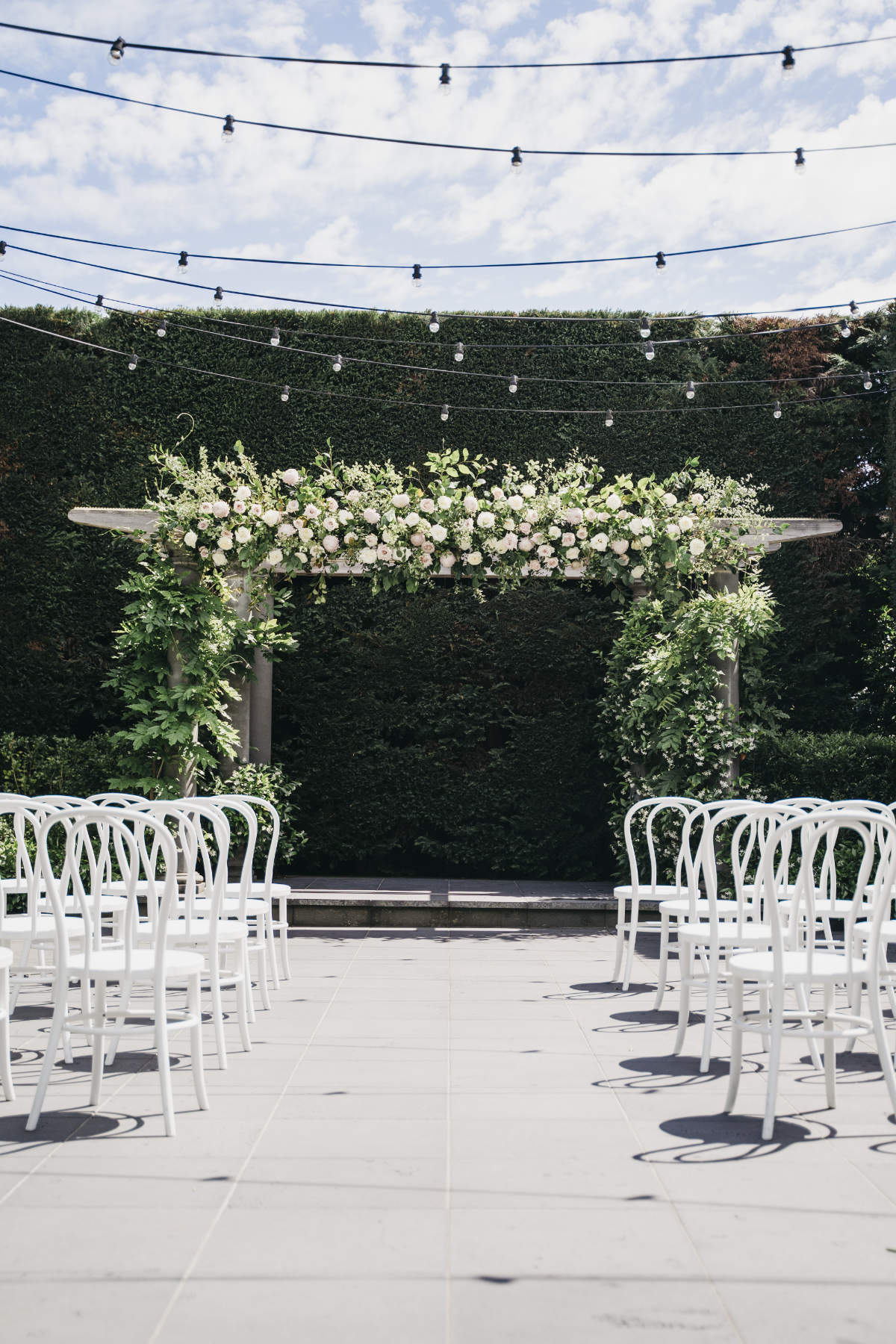 "Kyle was beyond excited when he found Celebrity Cars, as they had a stunning 1955 Jaguar MKVII sedan. It was a stunning classic car, which perfectly matched the venue."
VISIT CELEBRITY CARS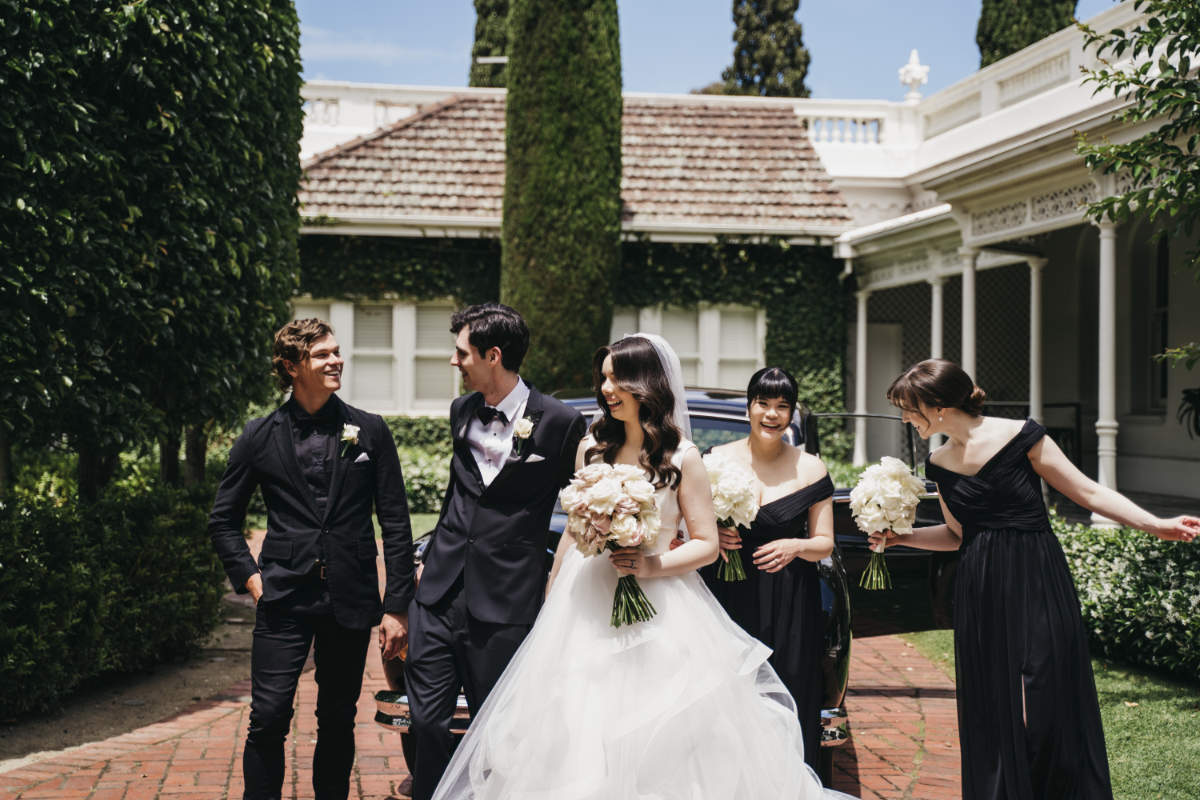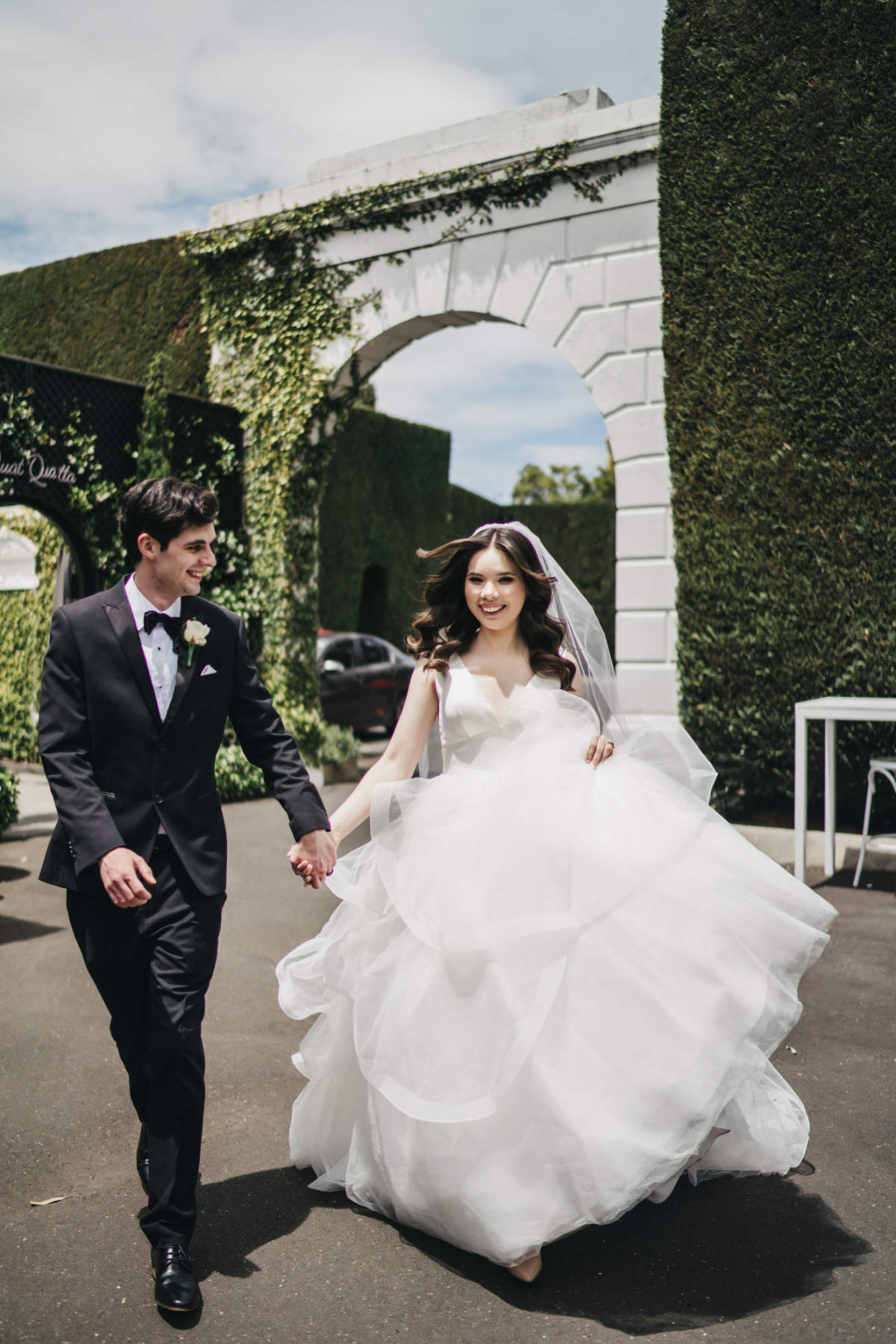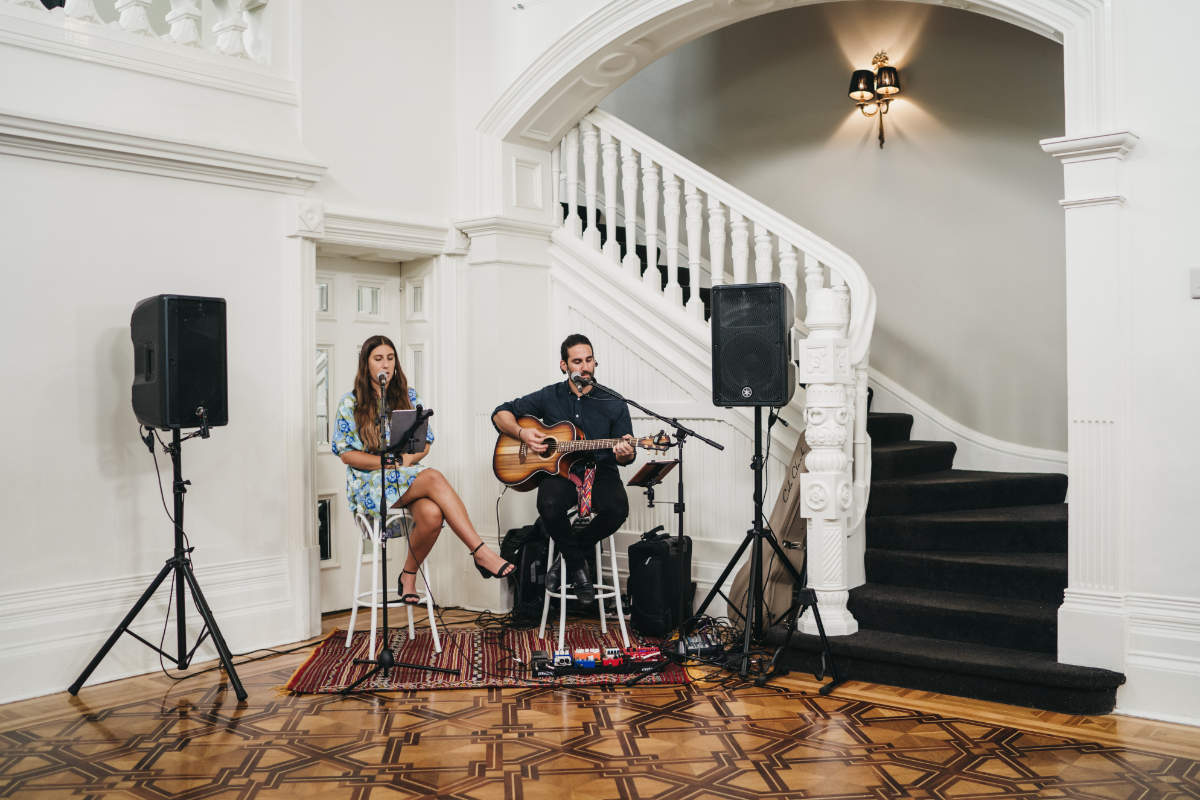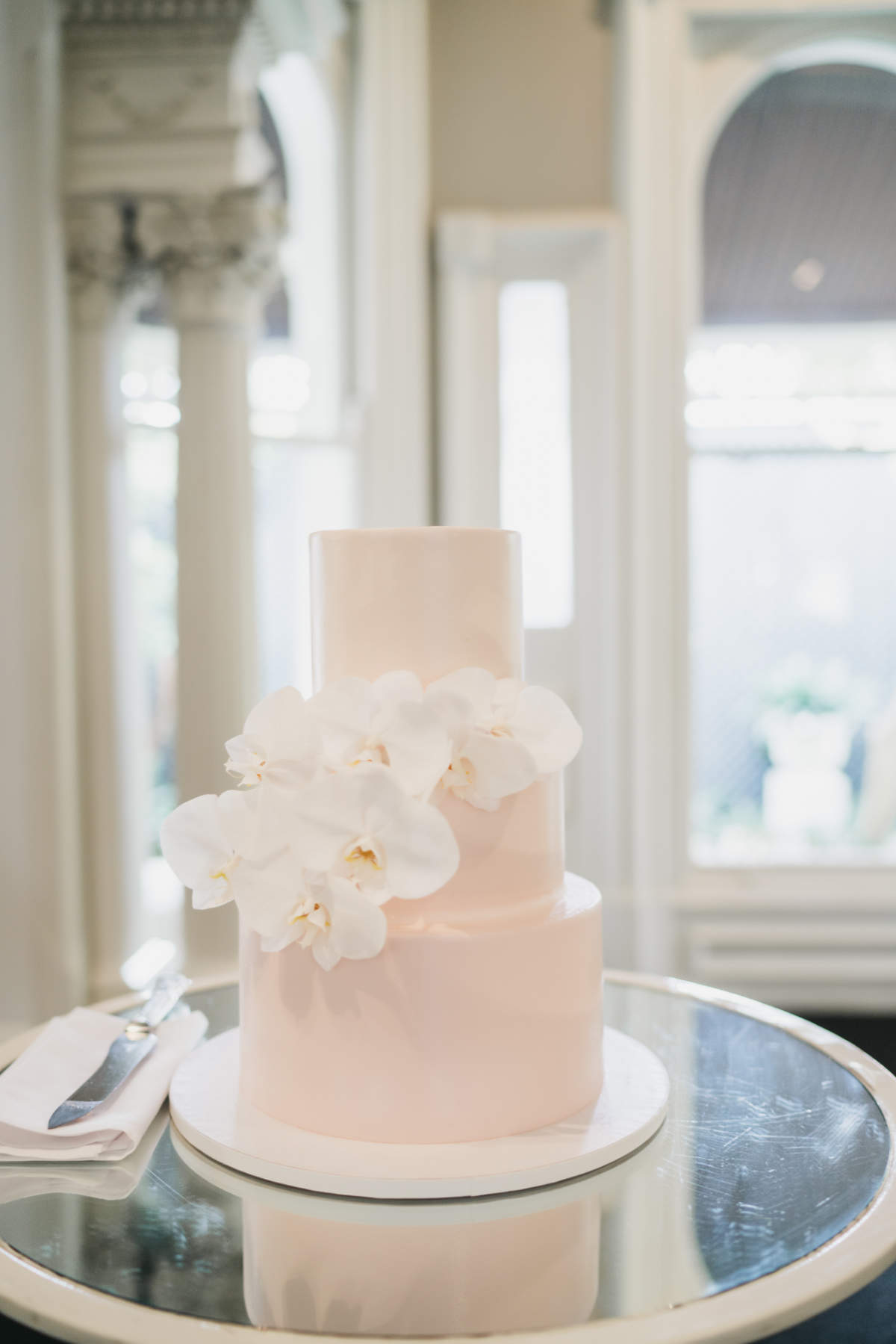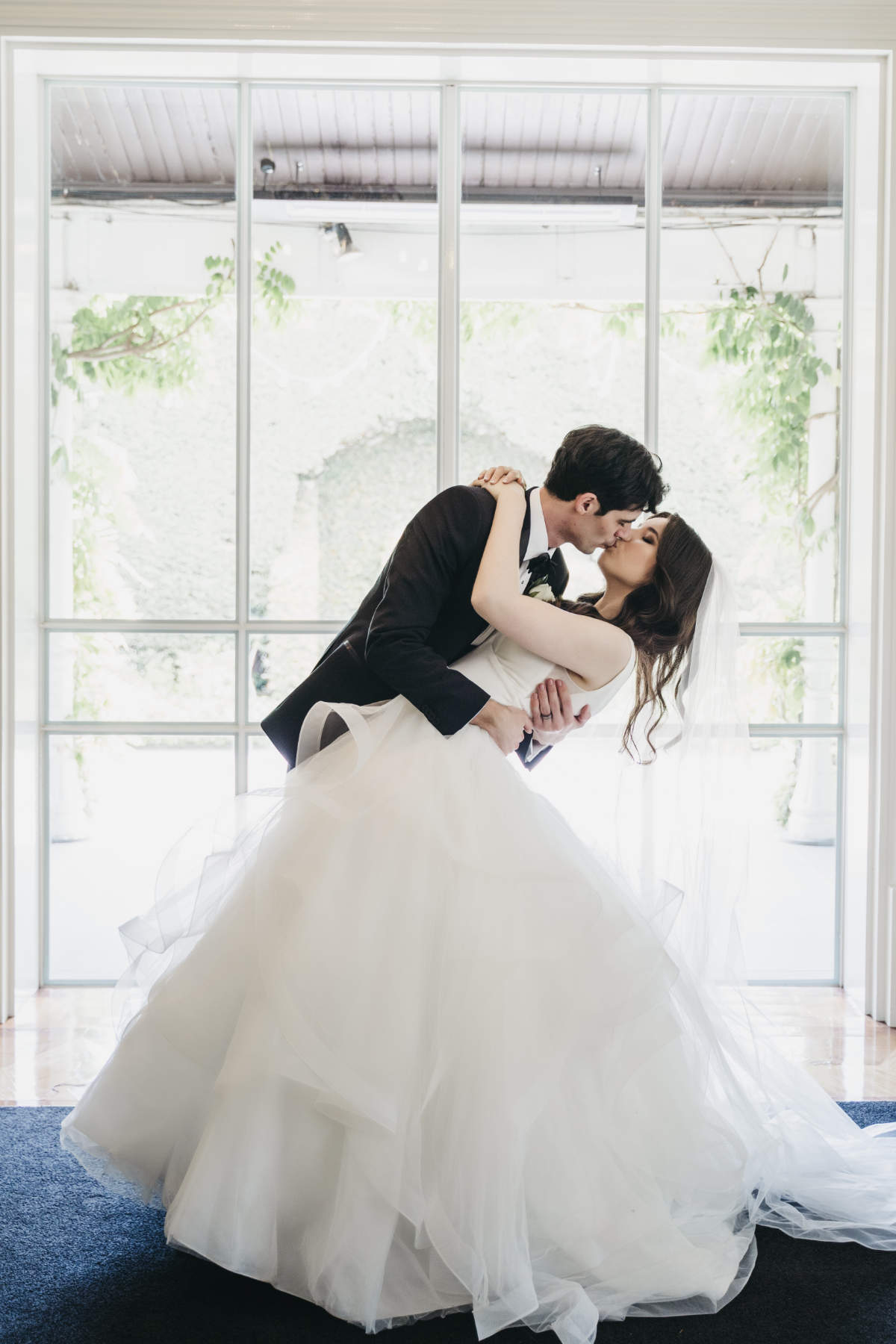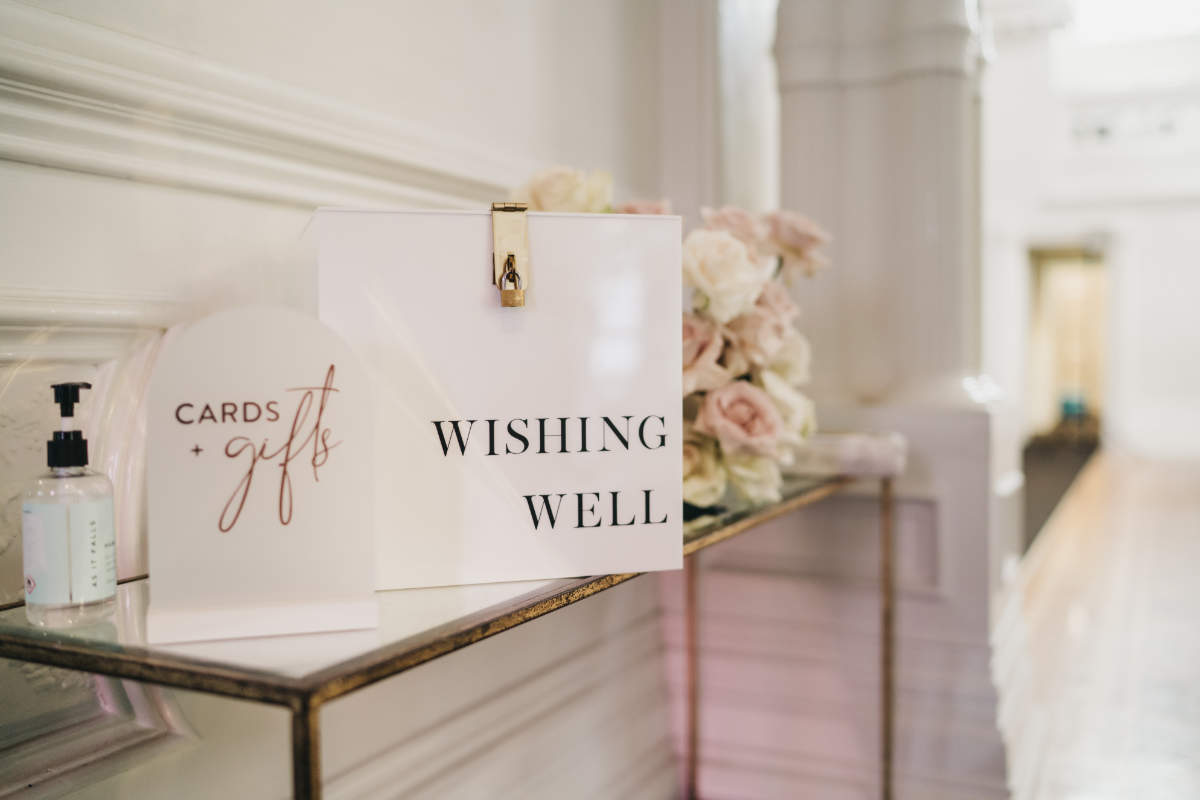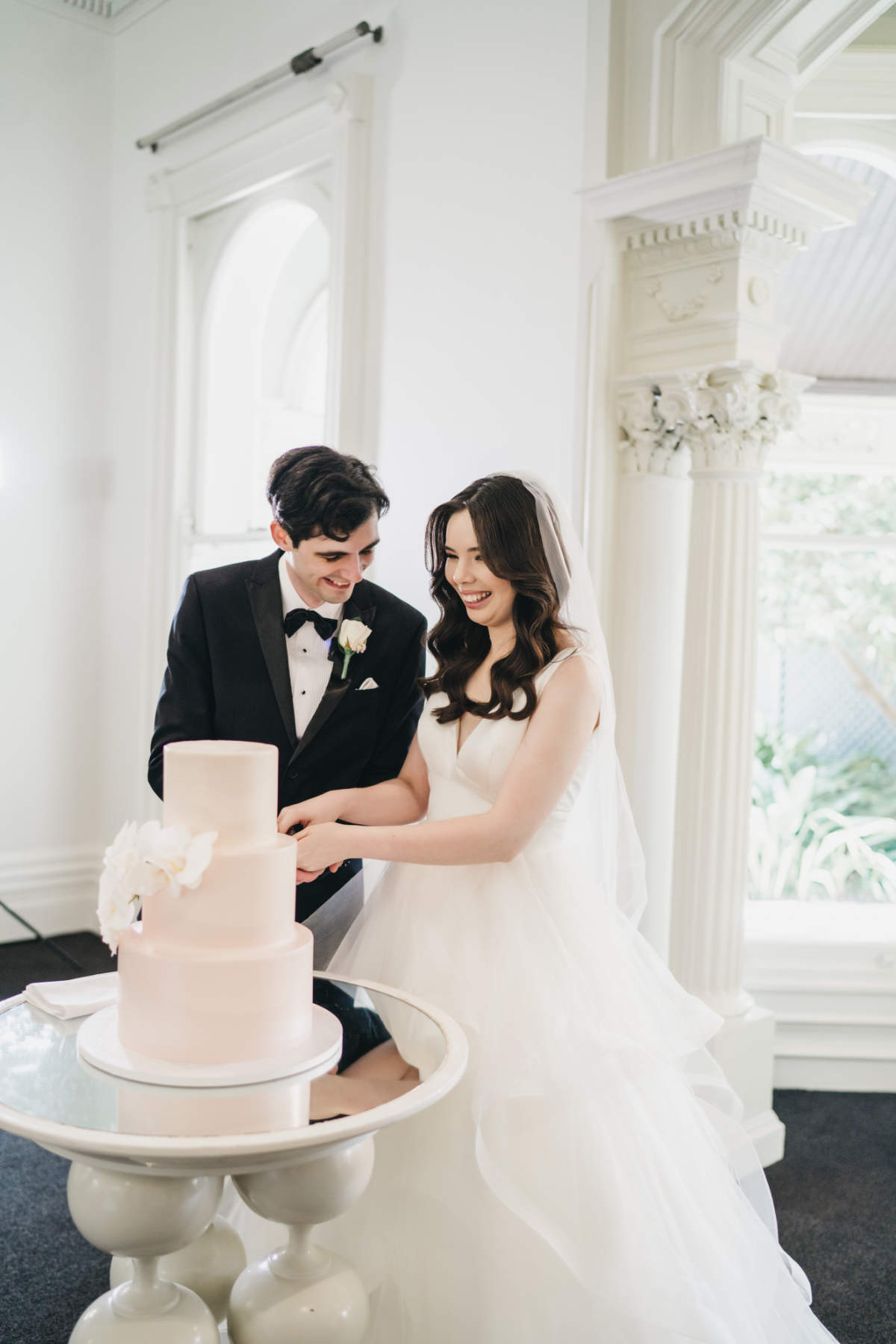 A blush three-tier cake with orchid adornment featured white chocolate, raspberry, vanilla and lemon curd flavours.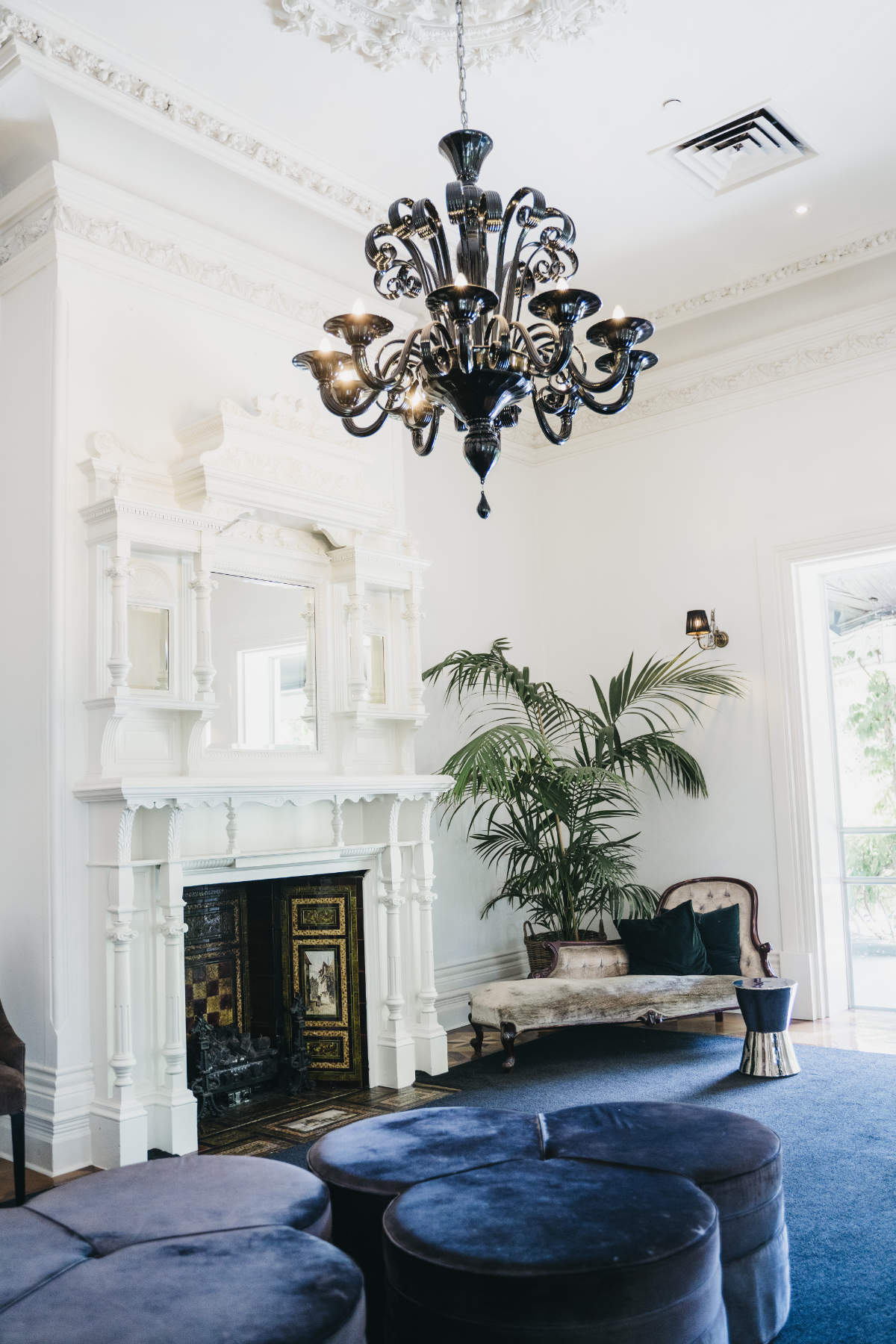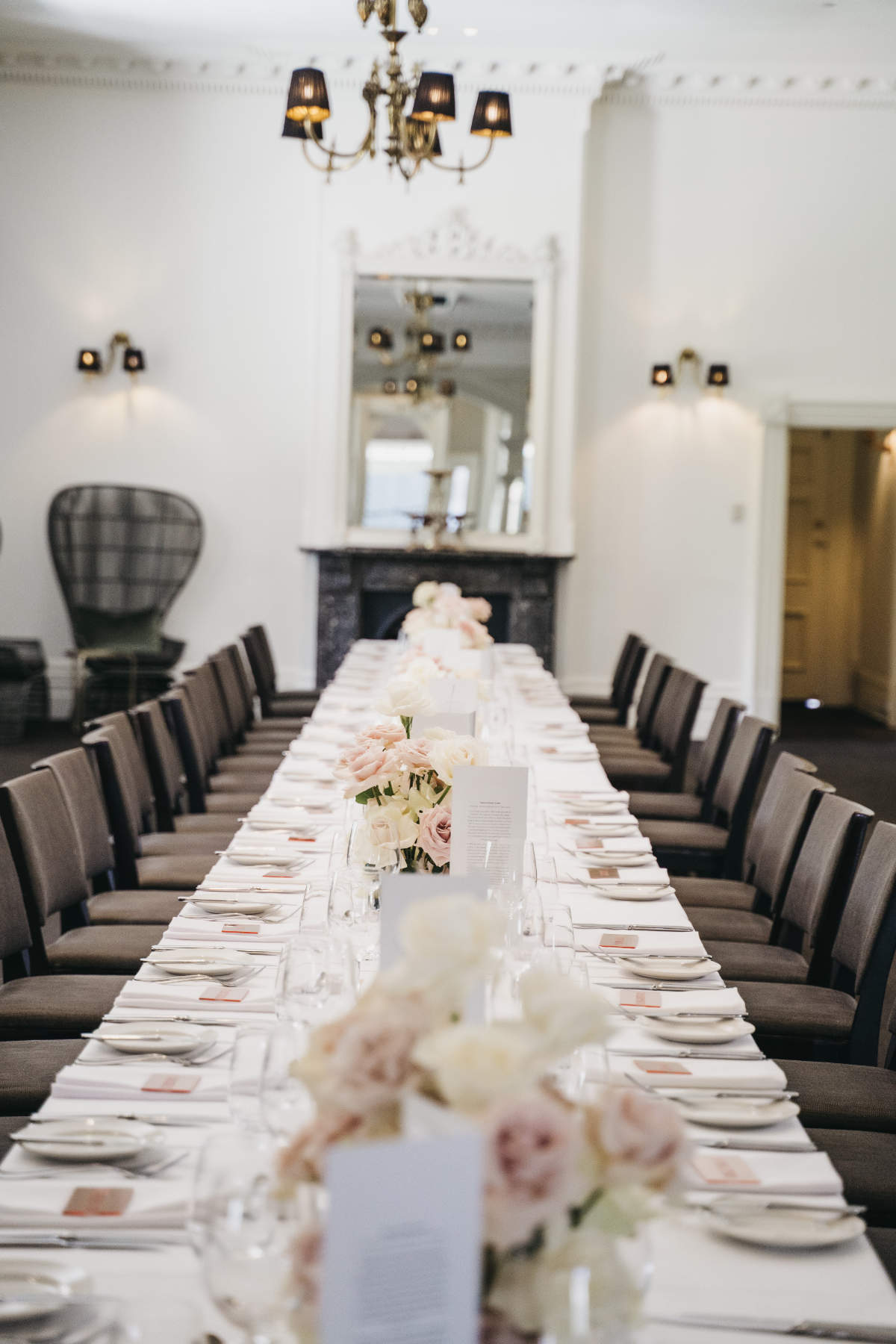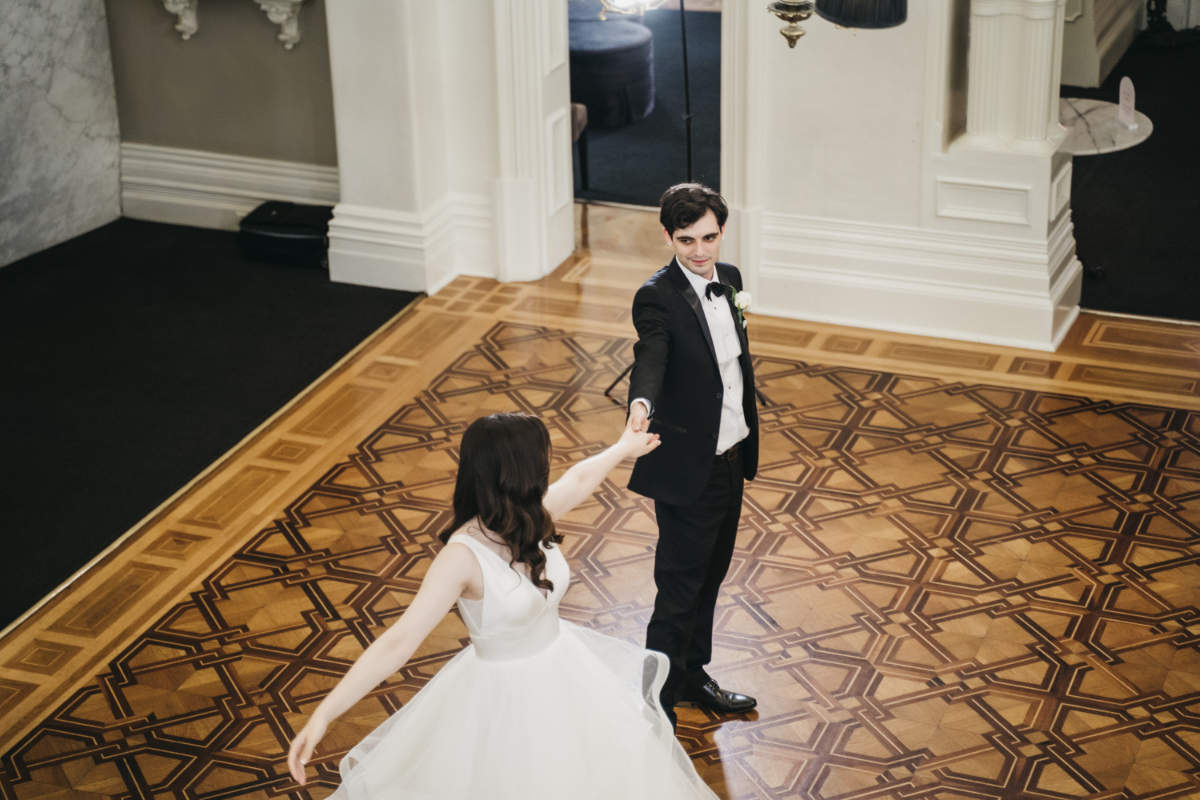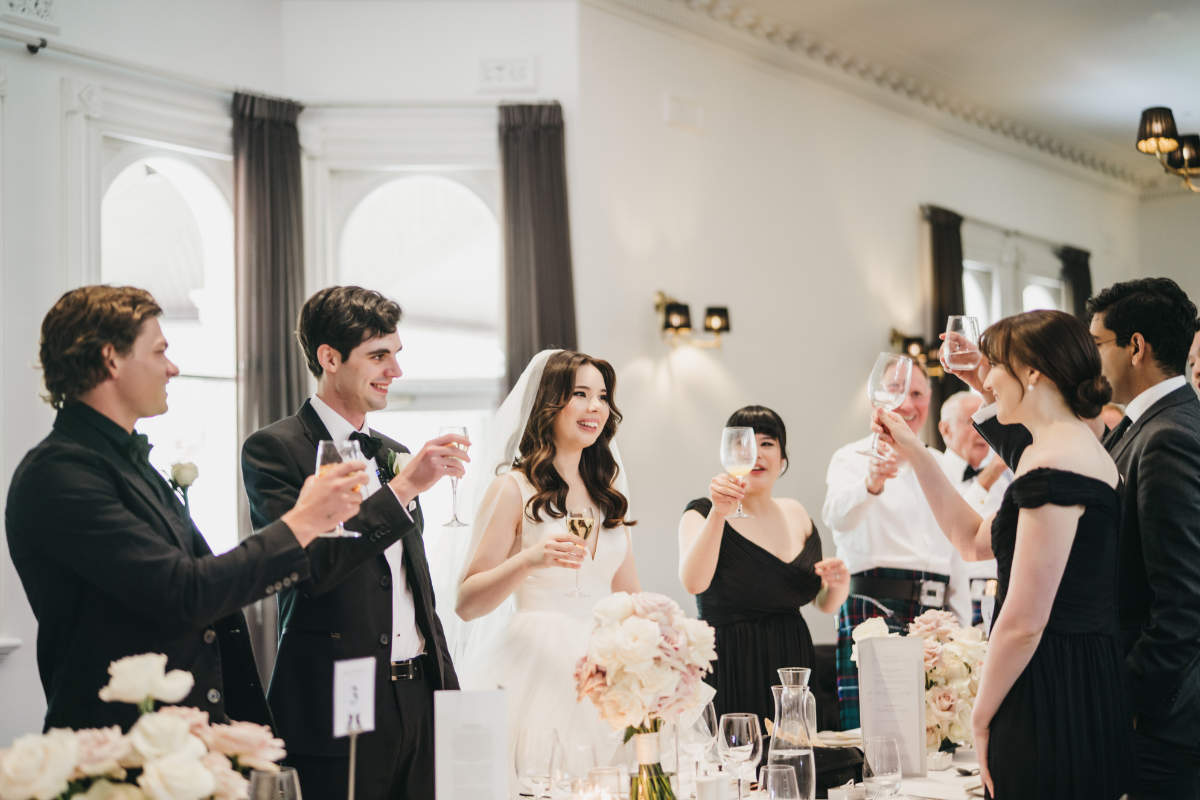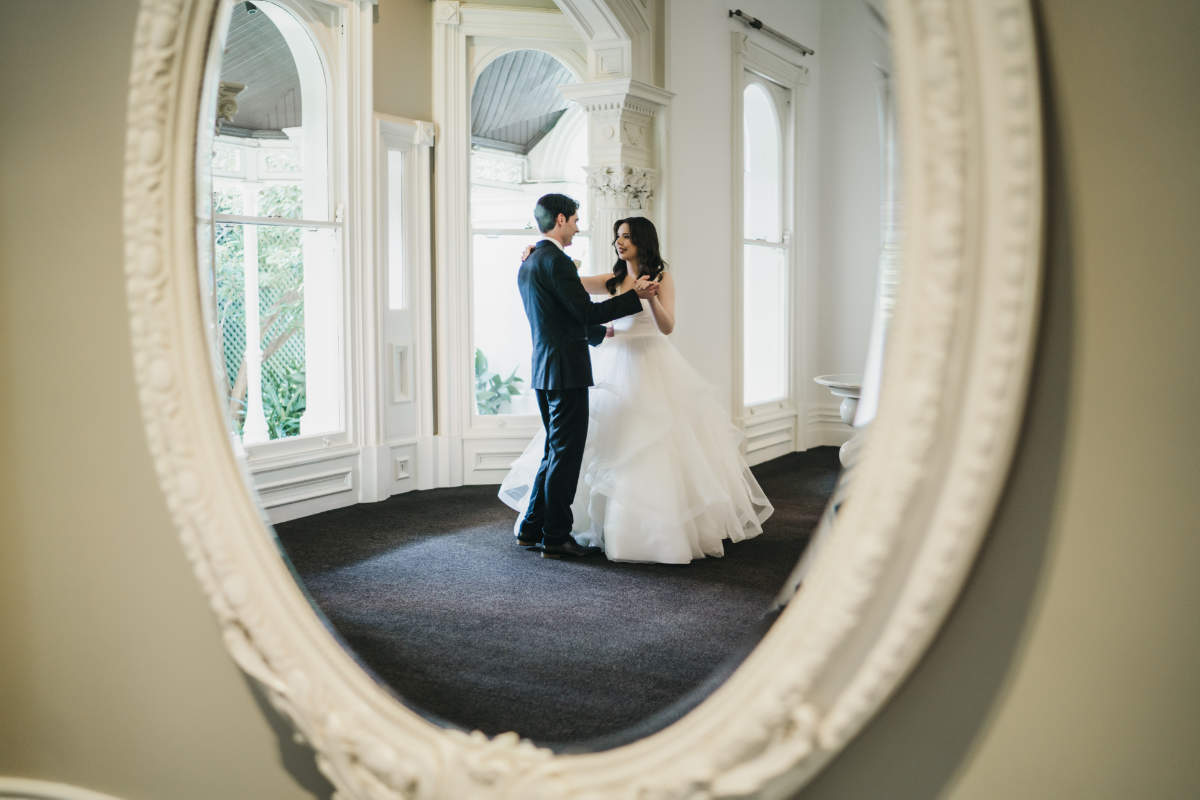 ---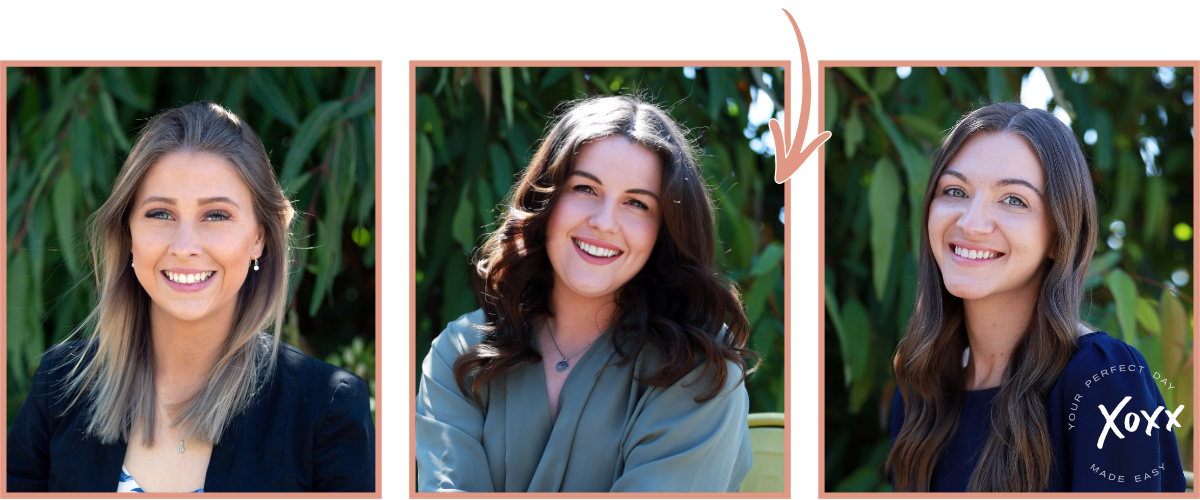 SPEAK TO A PLANNER HERE