Today's Real Wedding is by ridiculously-in-love couple Peta Lee and train mechanic Russell Critchley – who exchanged vows in a romantic wedding ceremony at the Ballarat Botanical Gardens in January this year.
Peta says, "Russell and I always found ourselves strolling through the gardens, or taking our little one to feed the ducks. The feelings we would get there were amazing, so we thought, what better place than the gardens to have our wedding."
The couple both attended Melton Secondary College in Melbourne's north-west, but Peta's initial impression of Russell was that he was the "the cool kid" in school. "I remember seeing him drive around town in a hotted-up red Commodore and I used to think gee he thinks he's so cool. It's pretty funny that he's the person I fell head over heels for."
With his love of water, keen fisherman Russell, 26, proposed to Peta, 27, (with their adorable baby daughter Charli) by Erskine Falls in Daylesford. "Russell asked me to walk as close as I could to the waterfall! When I turned around he had a ring out and when he asked me to marry him, I of course said yes. We were both really emotional. On the way home we stopped at an old honey stall and got a huge tub of honey – as they say honey lasts forever!"
Peta & Russell's pretty pastel themed wedding reception for 100 guests was held afterward at Pipers by the Lake on the shores of Ballarat's Lake Wendouree.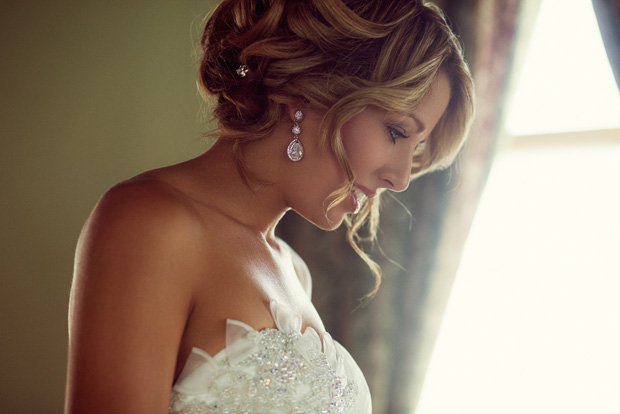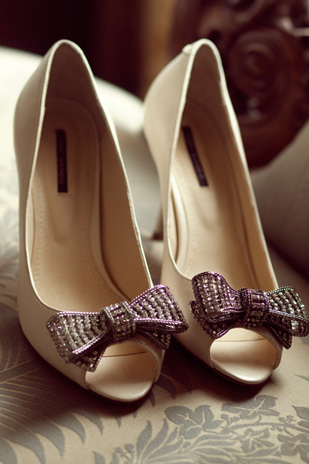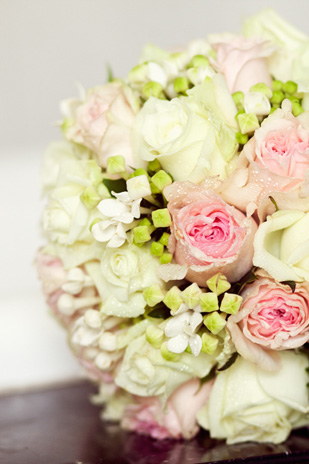 Peta's Tony Bianco shoes were "comfy and beautiful" and she "danced all night without any blisters the next day."

Of her soft and feminine bridal bouquet, Peta tells, "I contacted Amanda from Proud Designs. I was very confused with what I wanted to go with but she put together some ideas and came up with something perfect. I loved my flowers!"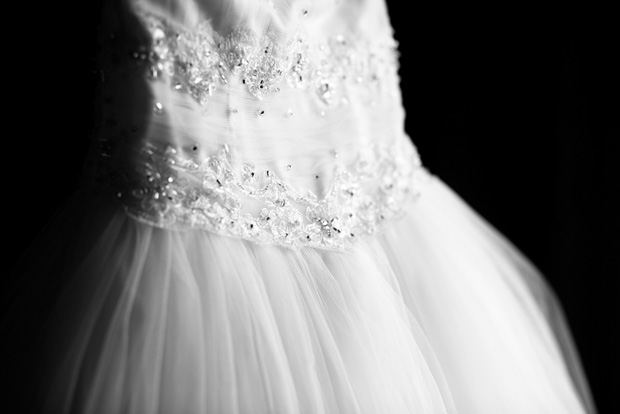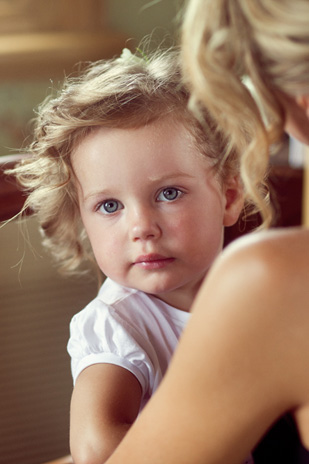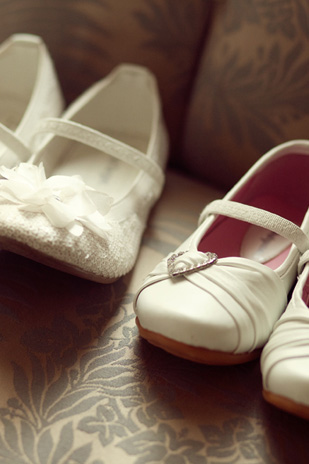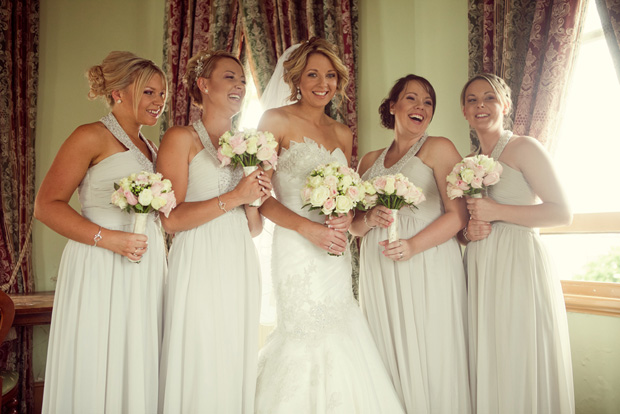 Peta had been to five different bridal stores to find the perfect dress when at the last stop she spotted another bride looking at the Chantelle mermaid-silhouette gown by Bride's Desire. "When she put it back on the rack, I grabbed it and tried it on straight away," says Peta. "Once on, I didn't want to take it off!" Peta purchased her gown from local boutique, Bridal World, in Ballarat.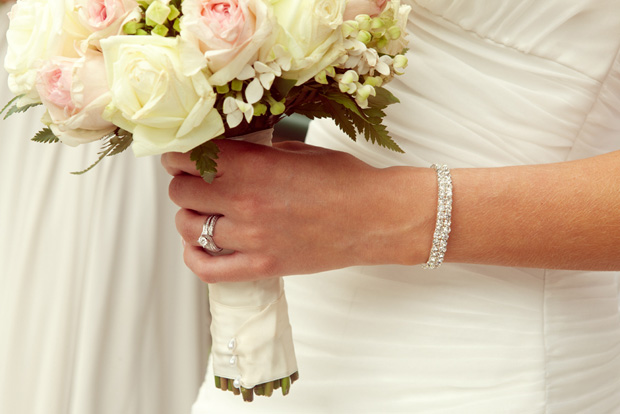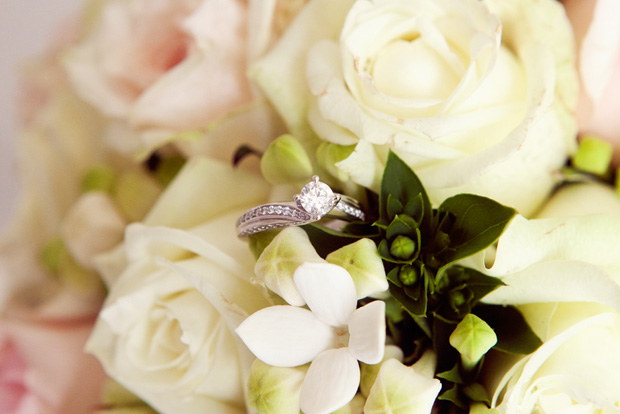 The bride tells, "The night before the wedding, I was so nervous that I felt ill. Russell snuck in some messages asking me how I was feeling and it turns out we felt the same. I wasn't too sure why I was so nervous until I was about to walk down the aisle. I heard my song play and tears fell; thoughts were running through my head of my childhood and always dreaming of my fairytale wedding. The feeling of 'Oh my, this is really here' came over me and it was the most incredible feeling ever."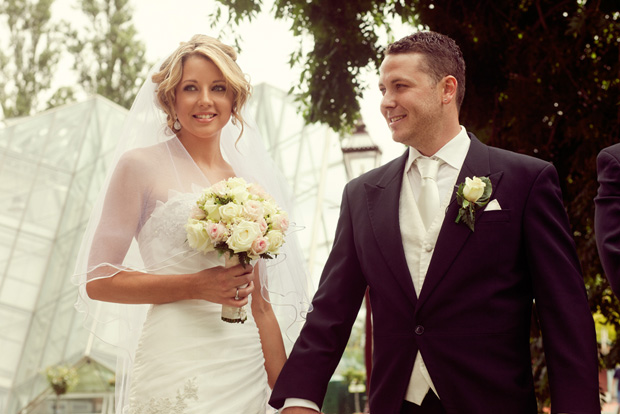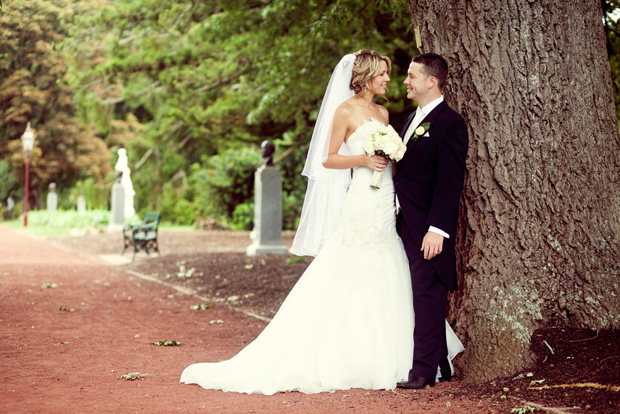 Russell's Oxford suit was hired from Bridal World, Ballarat. "The boys went in there, they wanted something different – not the plain old normal jacket," says Peta, of the tail coats they chose. Russell adds, "When else would I get a chance to wear tails?" Together with the classic white Bentleys from RR Classic Car Hire, Peta says they "felt like royalty".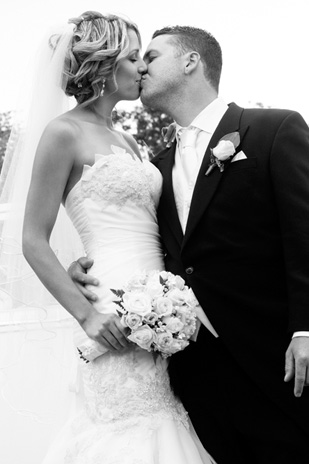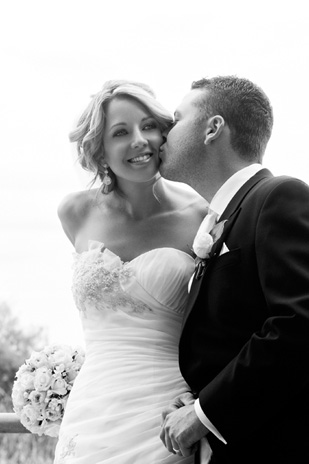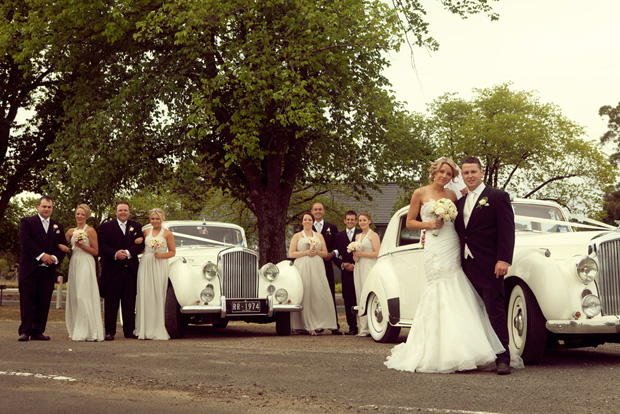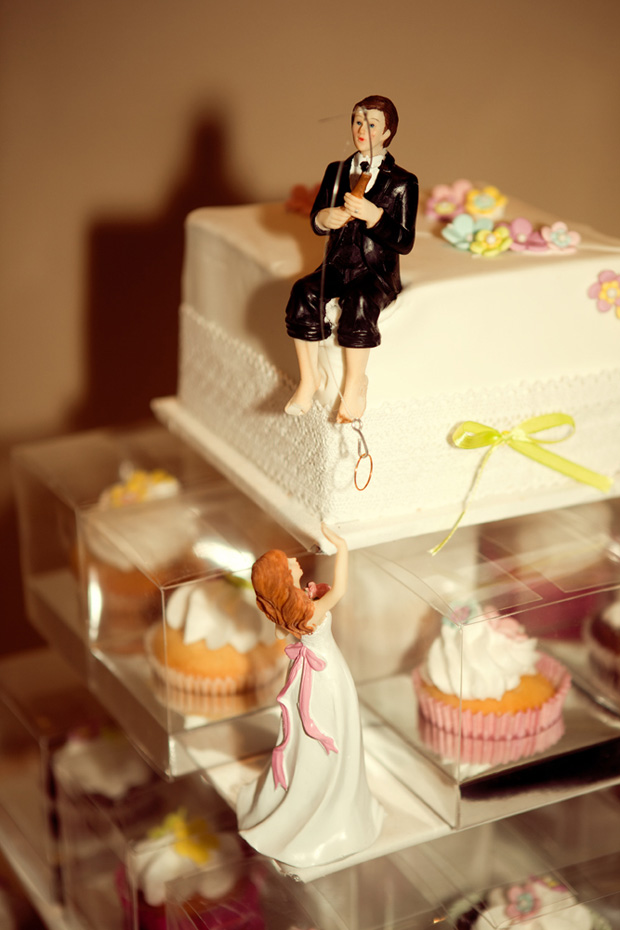 Close family friend – Sarah of Sarah's Cakes – created the couple's wedding cake, in which cupcakes were individually boxed, "which not only made it different but also easier for guests to take home," says Peta.

As a fun tribute to Russell's love for fishing and the water, Sarah added the cute little cake topper of the groom fishing for his wife with a wedding ring.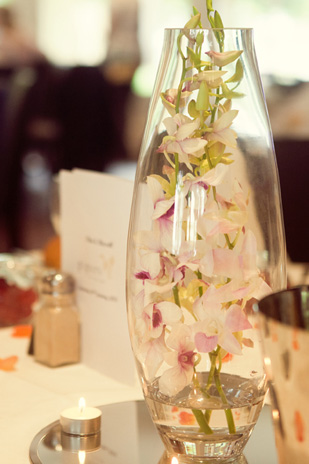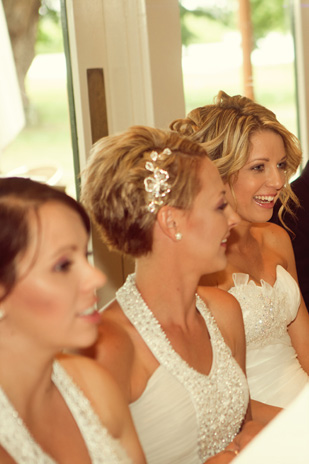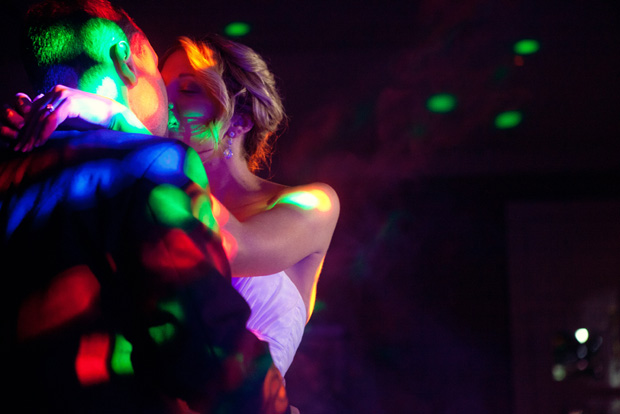 Peta and Russell chose upbeat yet romantic song, "Iris" by the Goo Goo Dolls for their first dance. Peta says, "While we were dancing to this Russell whispered, "This is a great choice, I love you", and that was beautiful to hear."

"We love the close friendship that we have for each other," says Peta. "There is no better feeling than being best friends with the one you love."
Photos courtesy of Josephine Lee Photography.