Dancing was high on the agenda for Taryn Green and Ben Foster's modern wedding, so it was important they found a reception venue to suit.
The Melbourne couple, both 32, exchanged vows in an outdoor ceremony at Kamesburgh Gardens, Brighton, in front of 120 guests on November 28, 2014.
"Thankfully Melbourne turned on the weather for us, the blue sky allowing Anzac House to feature beautifully in our ceremony," Taryn remembers.
The couple was keen to create a party atmosphere at their reception, and so opted for Red Scooter.
"We fell in love with the décor, checkerboard dance floor and Alice in Wonderland oversized chair," Taryn says.
The couple chose not to have a wedding cake or bomboniere, using the money they saved to add extra time onto the reception. Taryn says it was a move that paid off.
"Our dance floor was full all night and looking around the room you could see everyone was having so much fun. We couldn't have asked for more than that," she says.
Photos courtesy of Iain & Jo.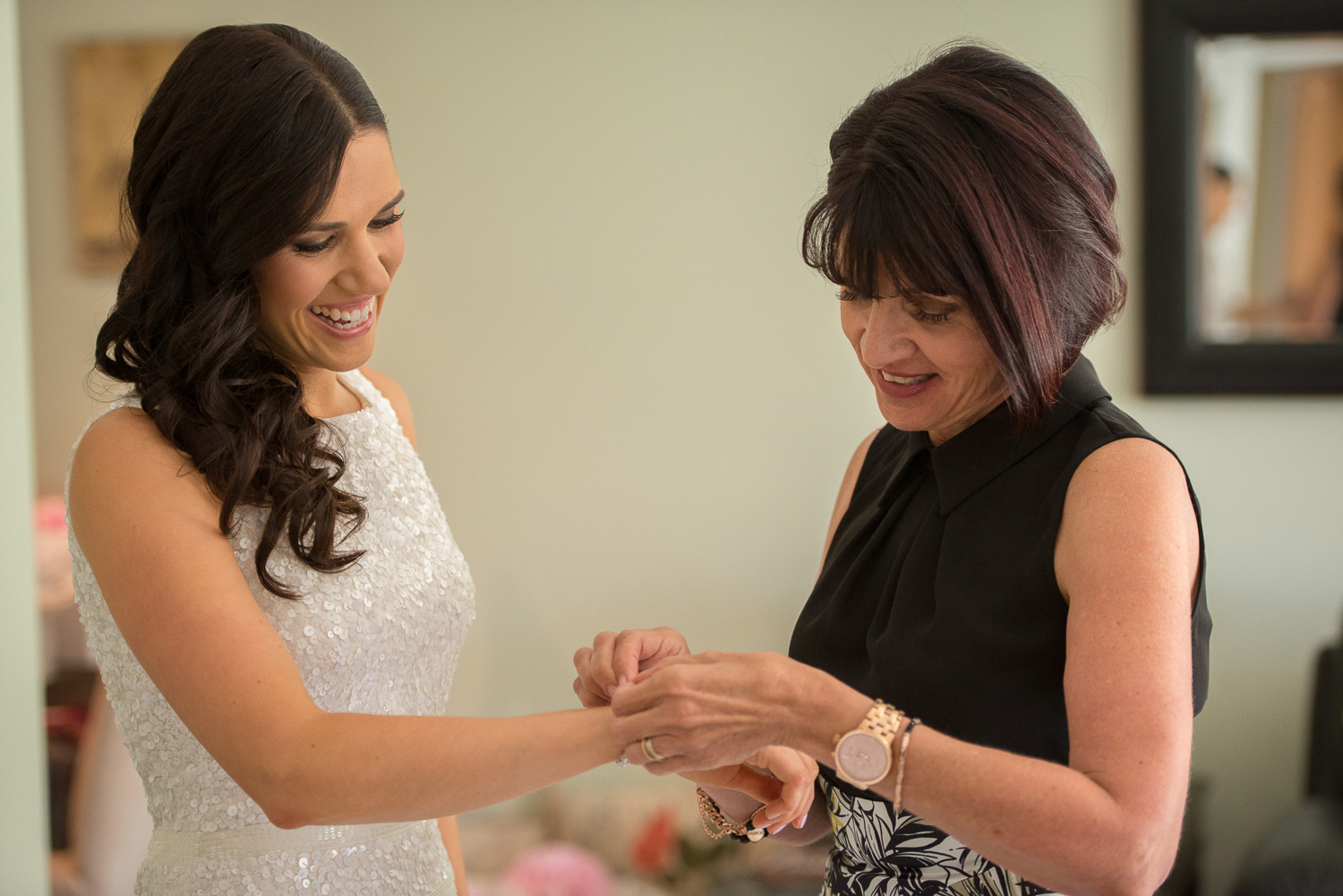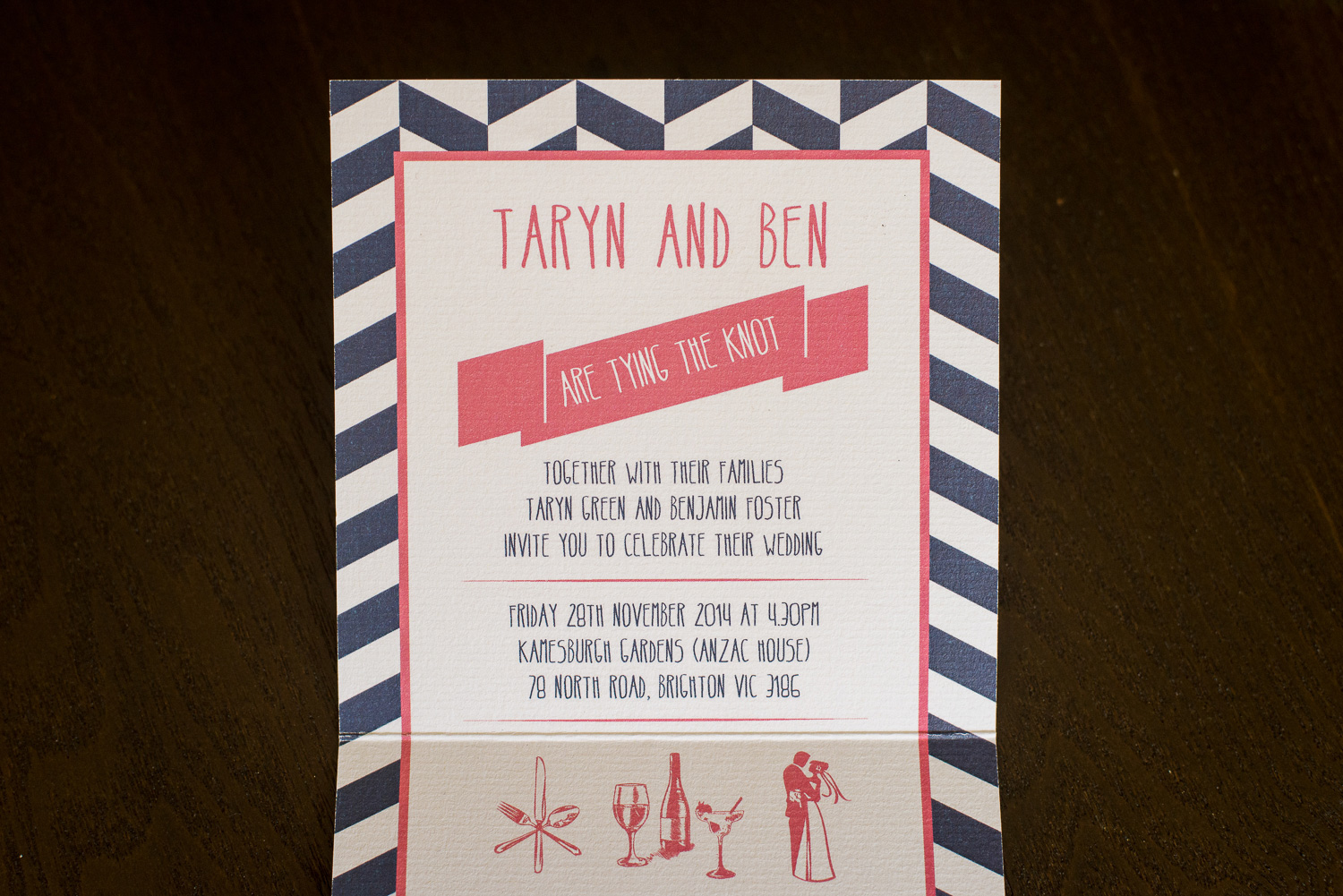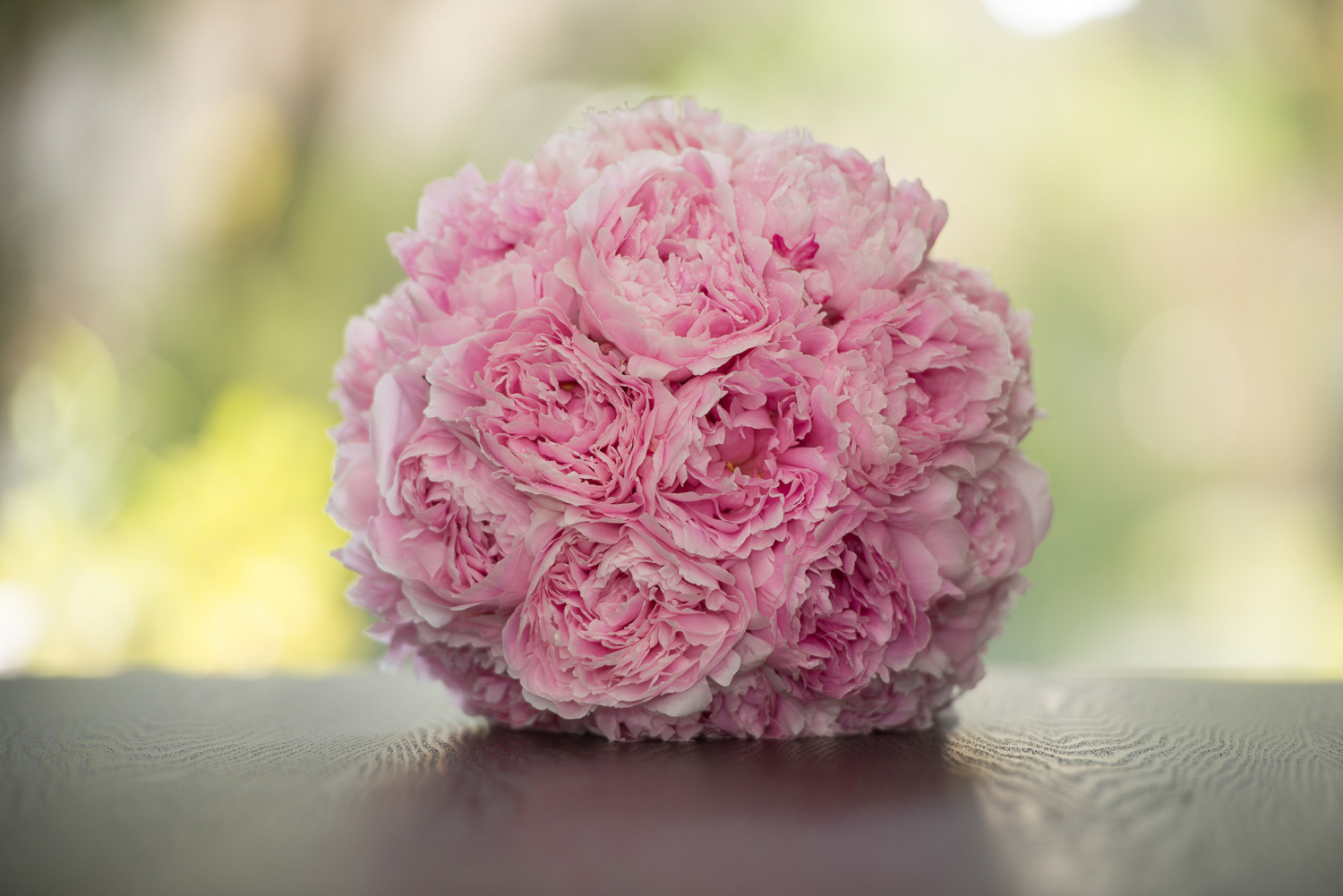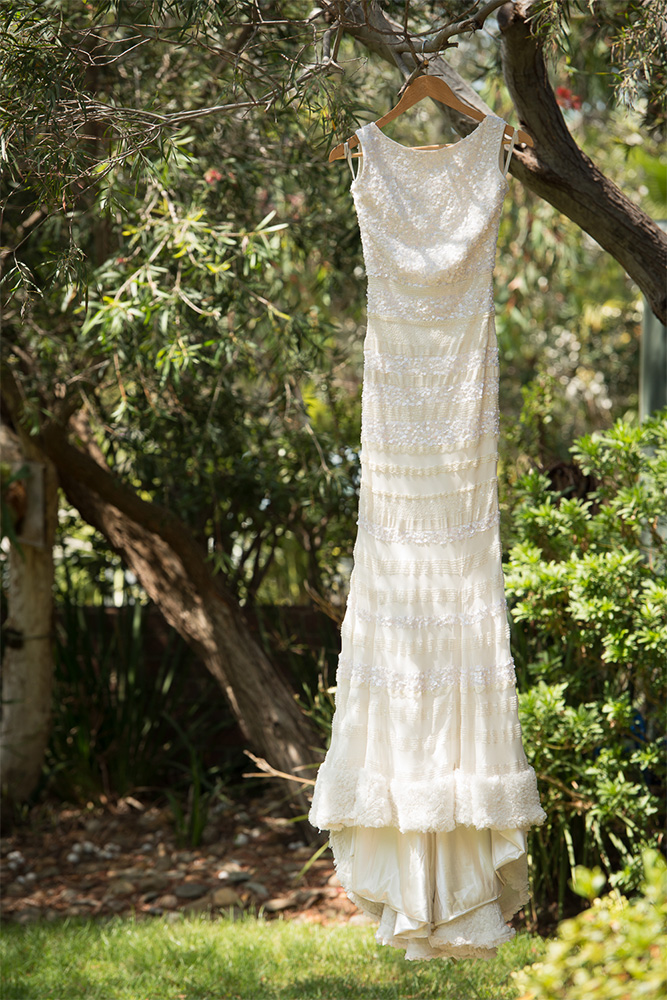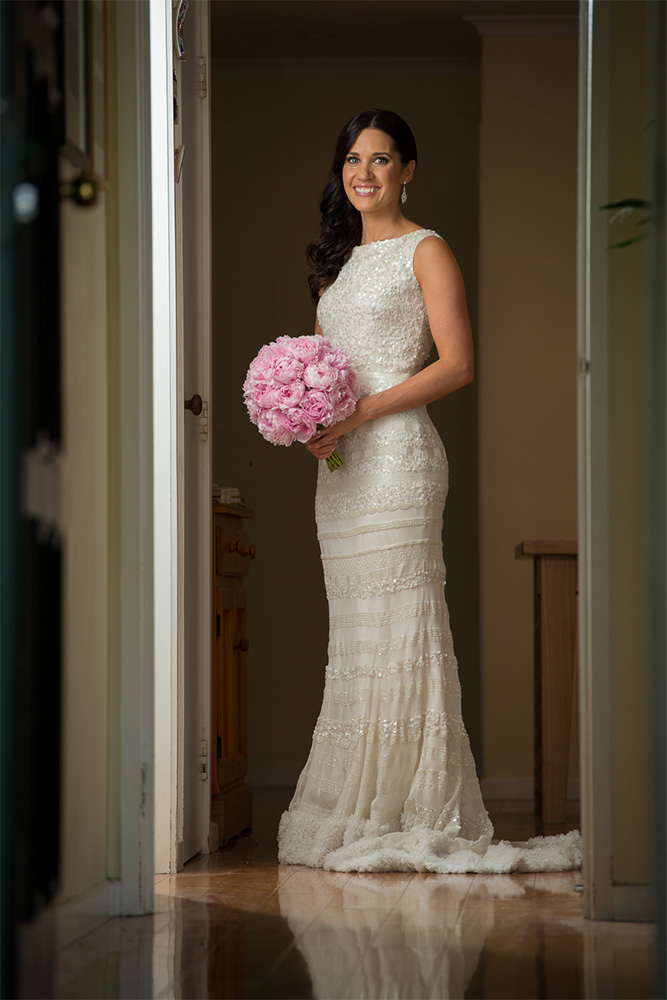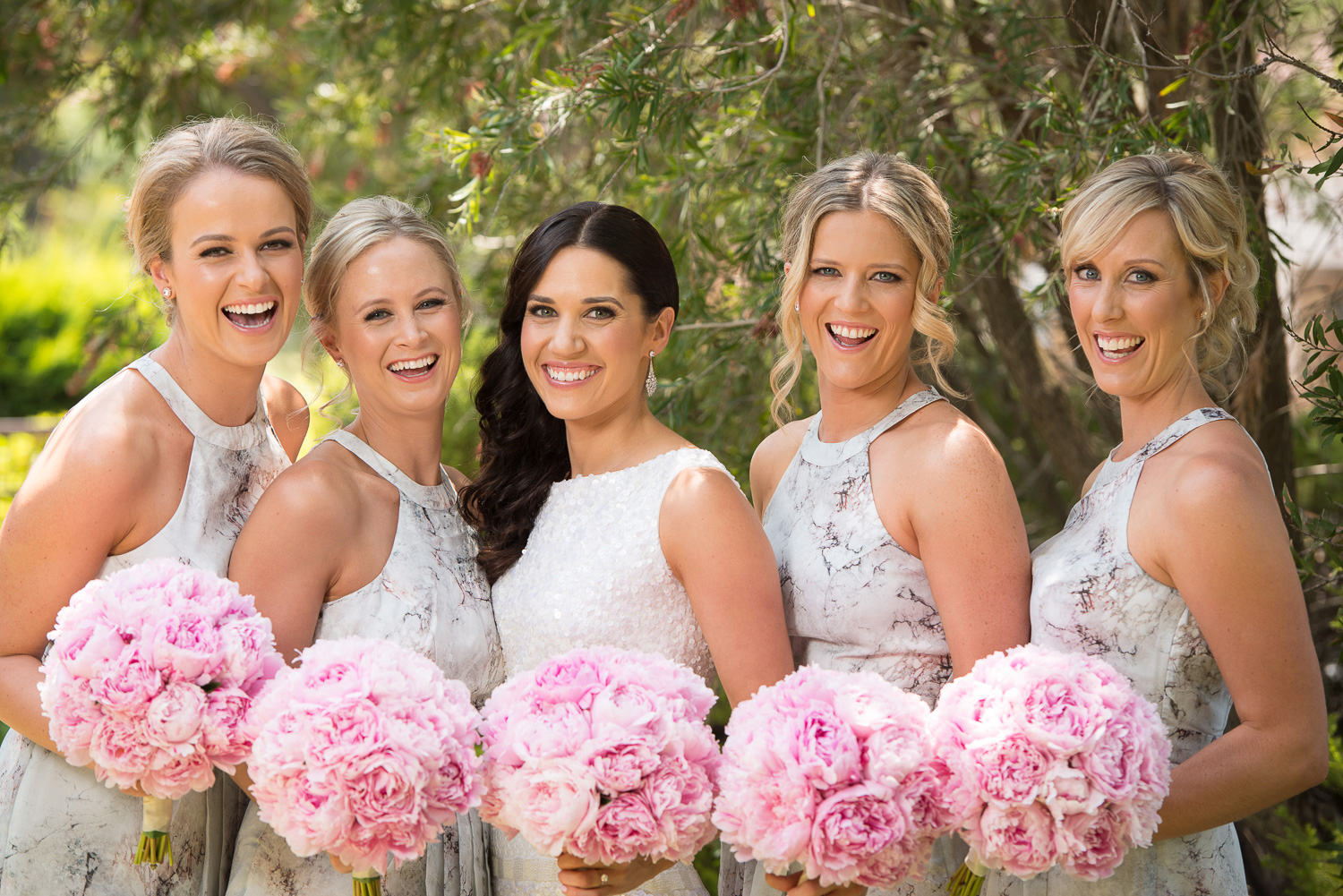 Taryn and Ben definitely chose the right time of year to wed. "I fell in love with pale pink peonies and lucky for us we were married right in the middle of peonie season," Taryn says.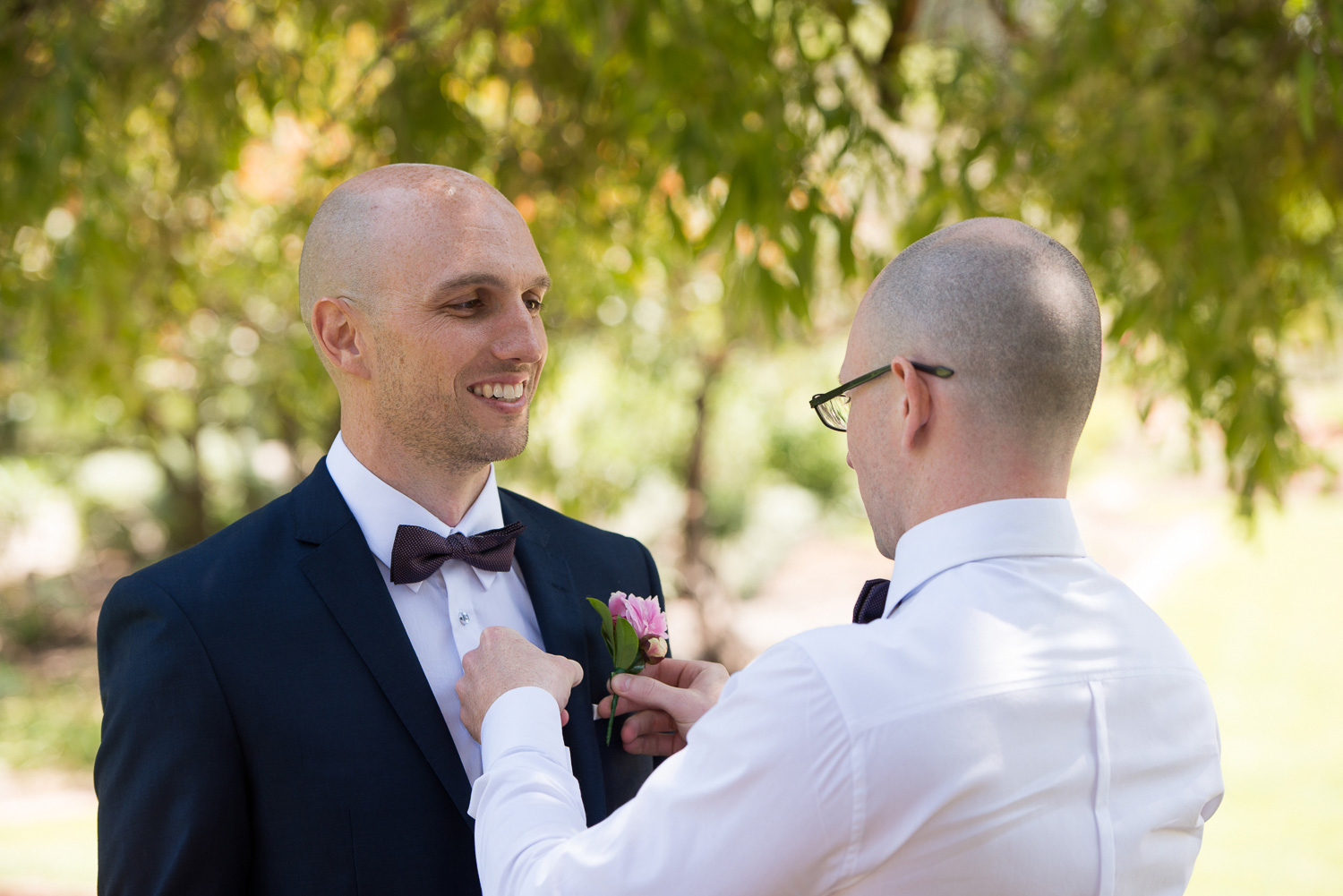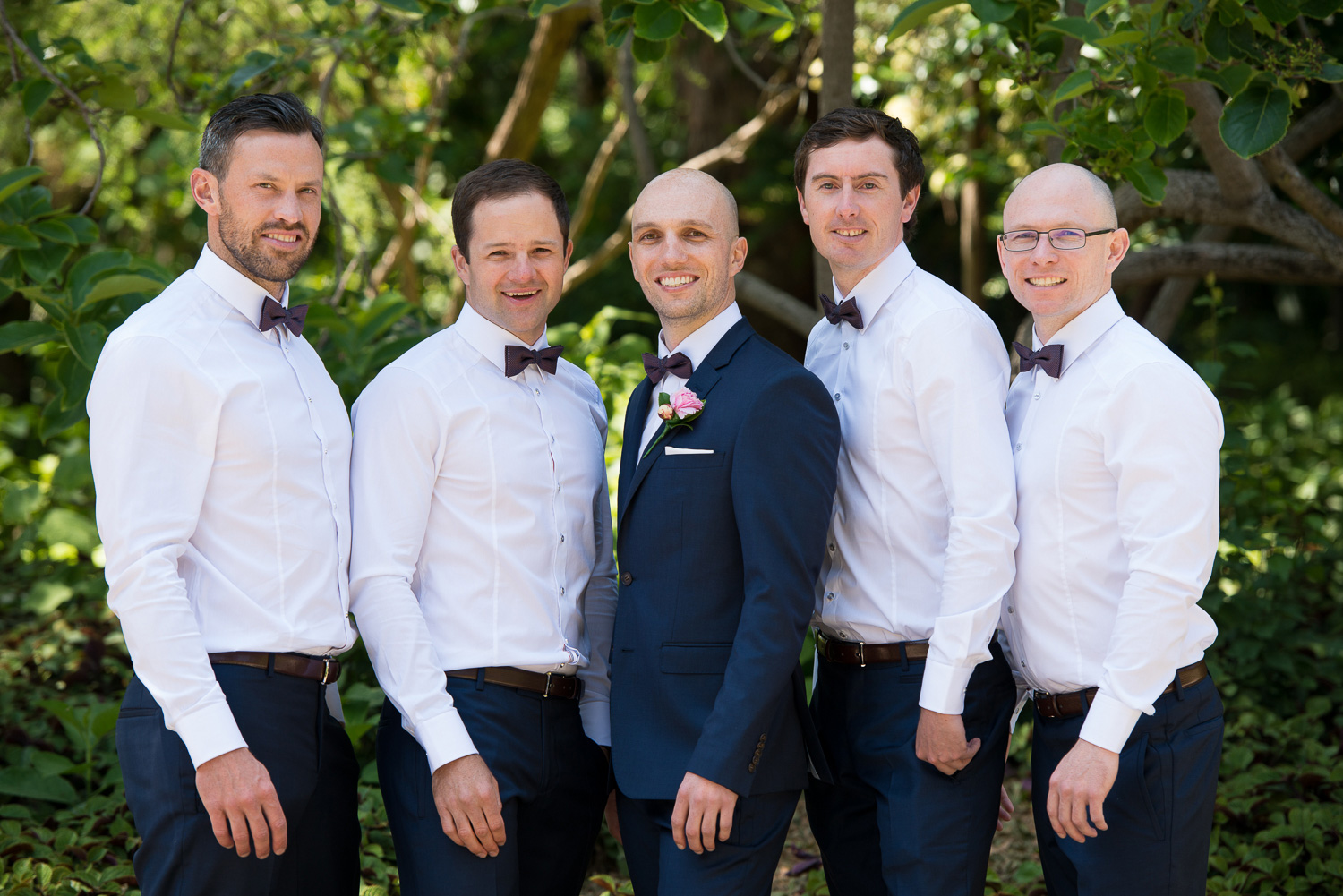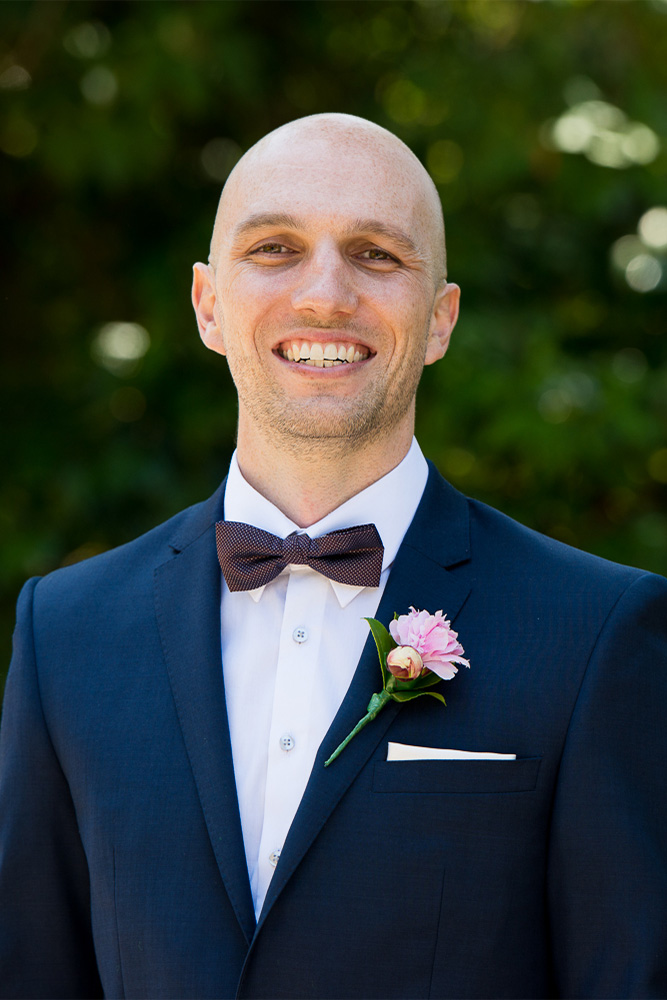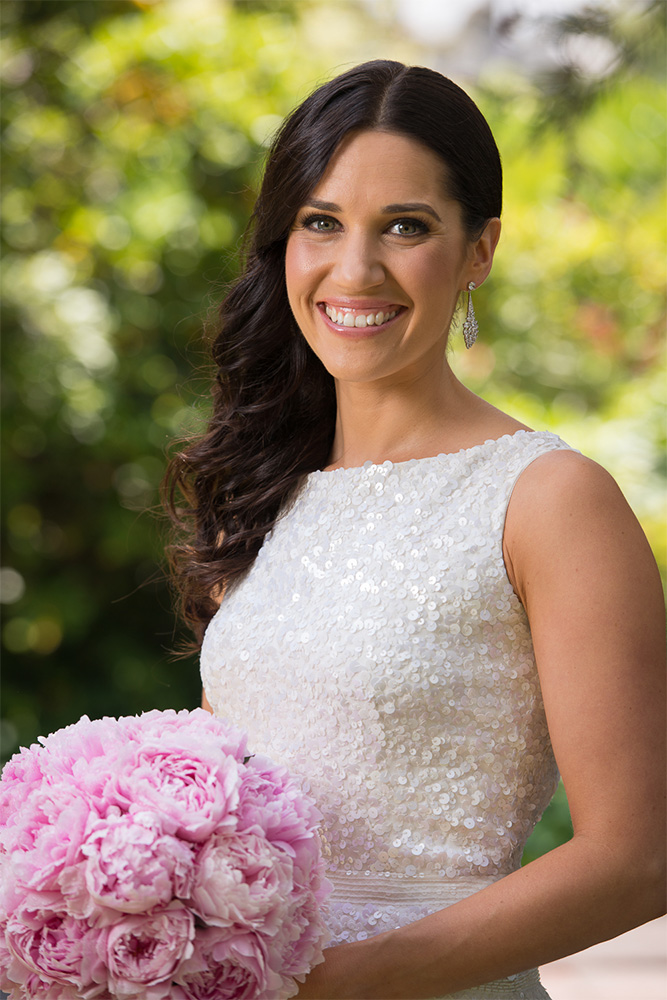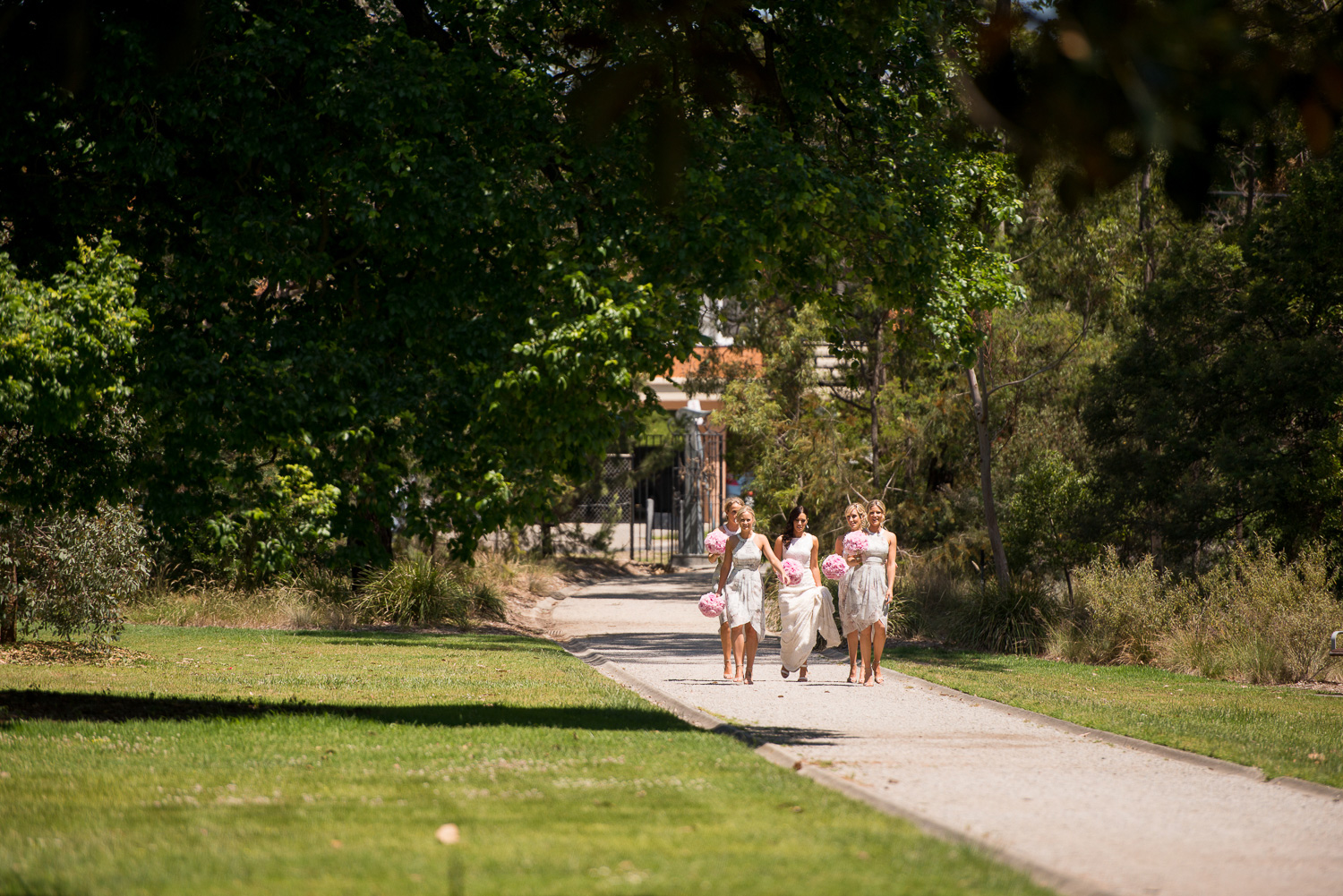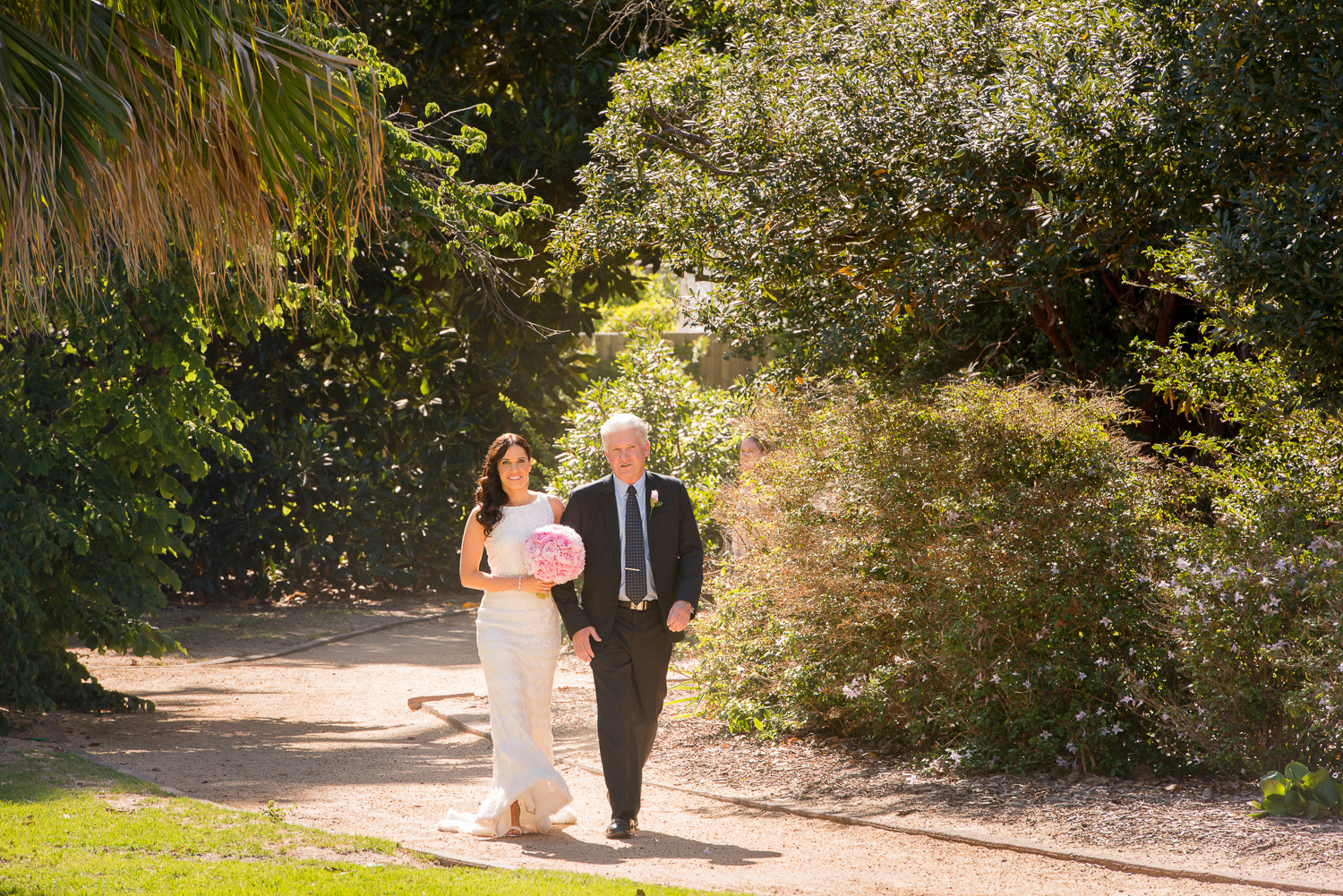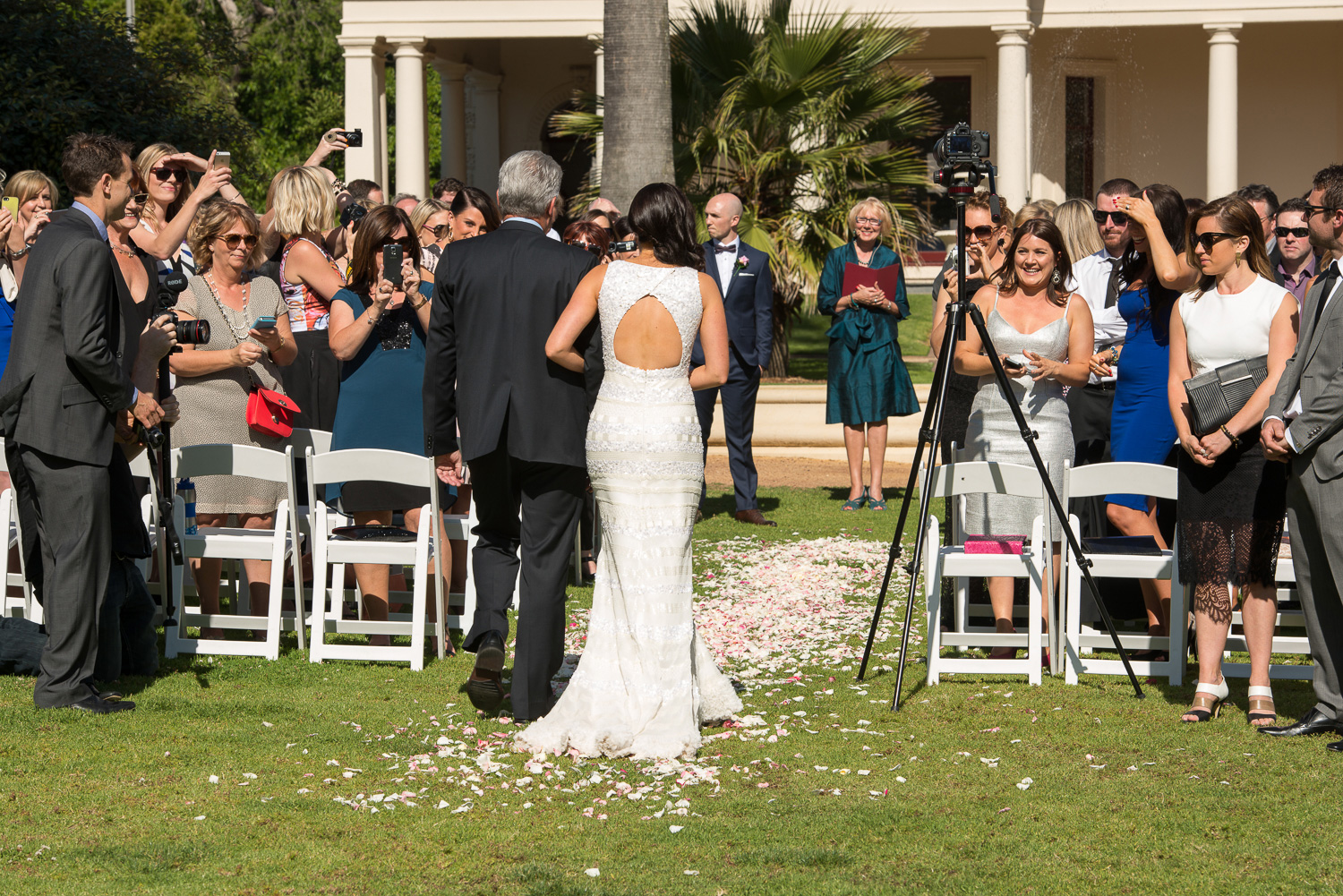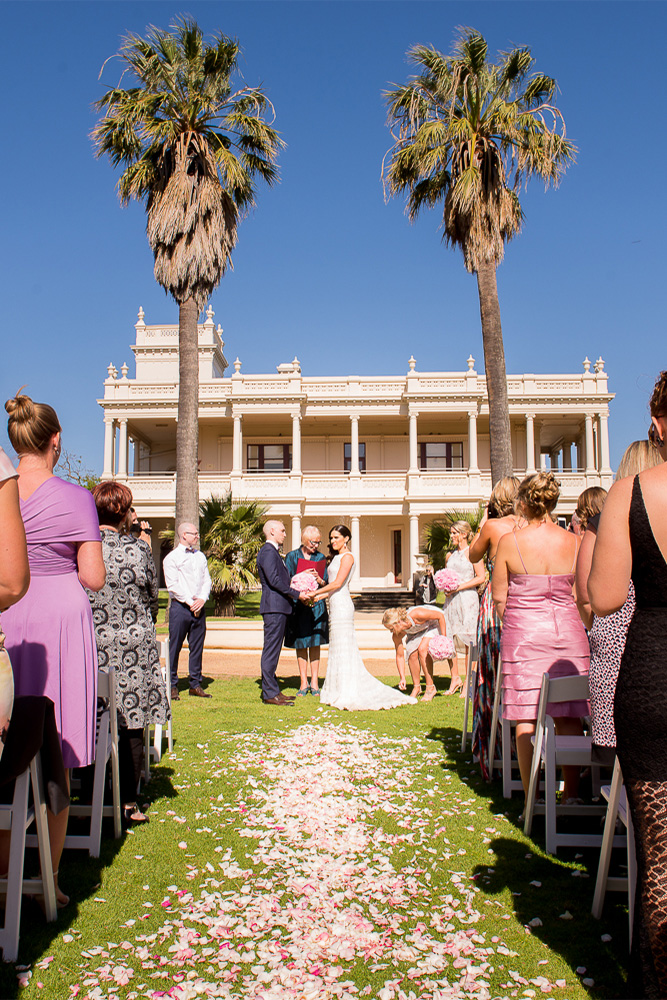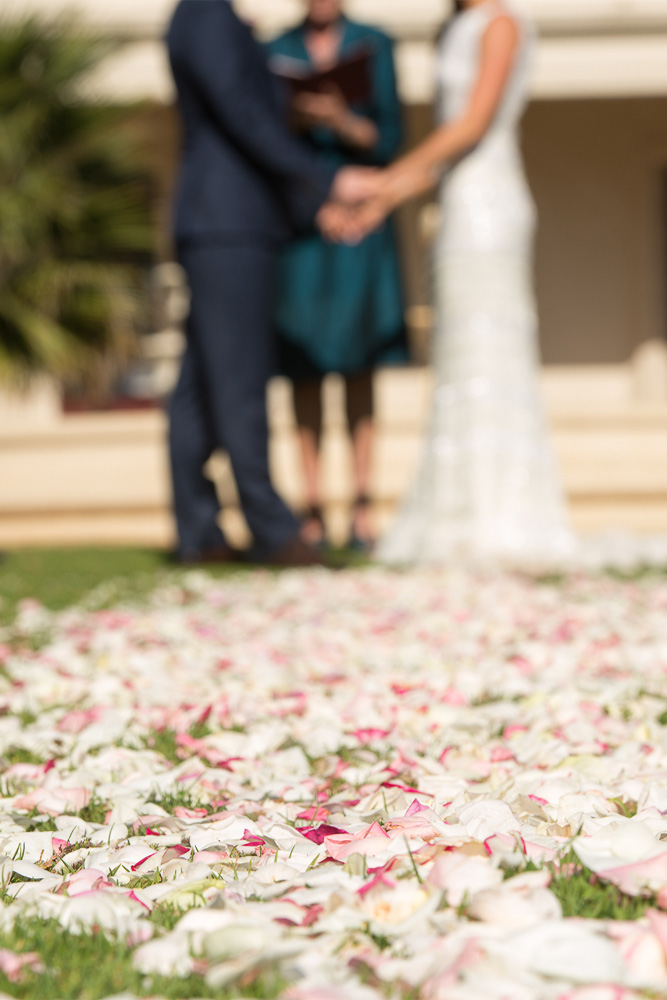 Anzac House at Brighton's Kamesburgh Gardens provided the perfect backdrop to the ceremony.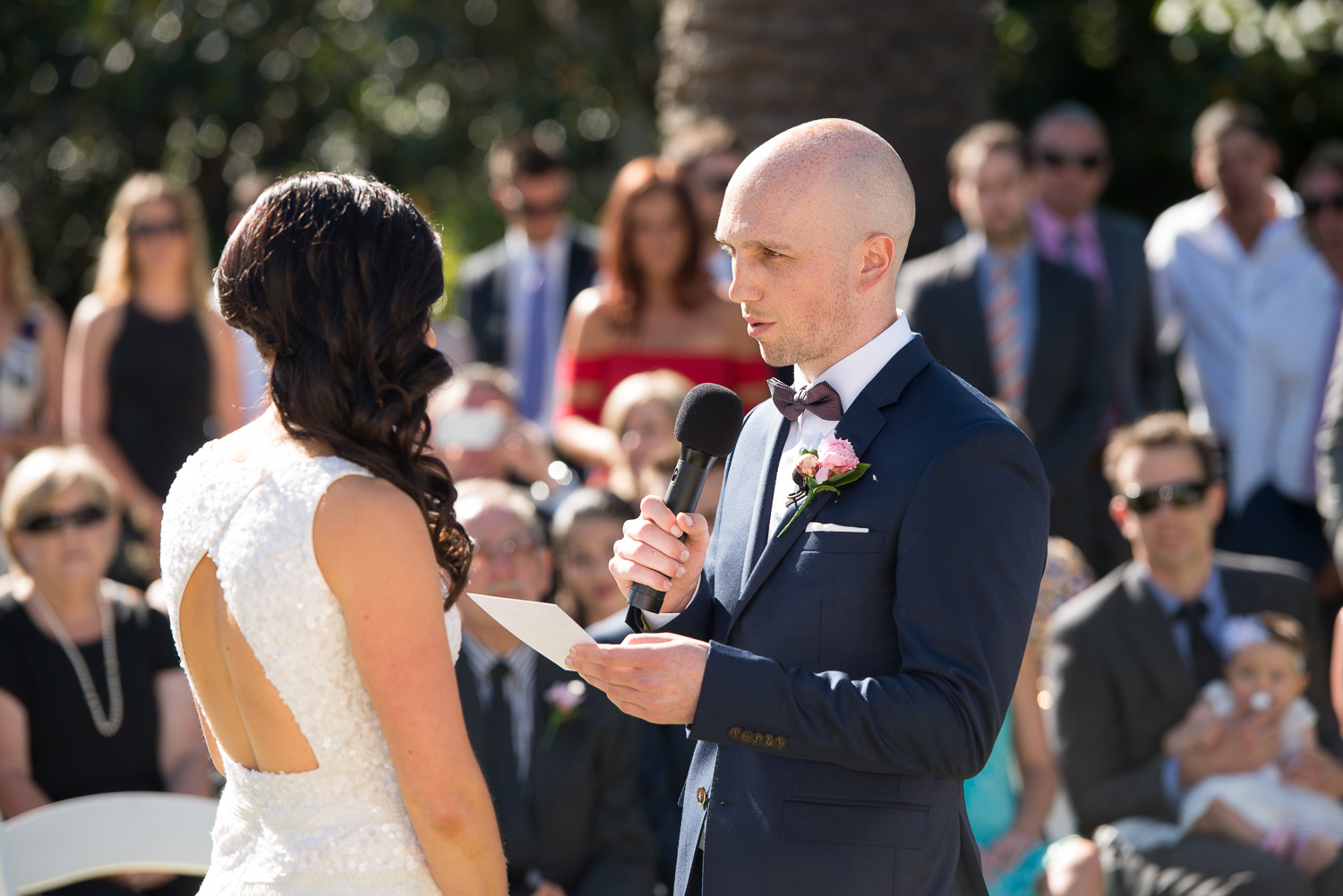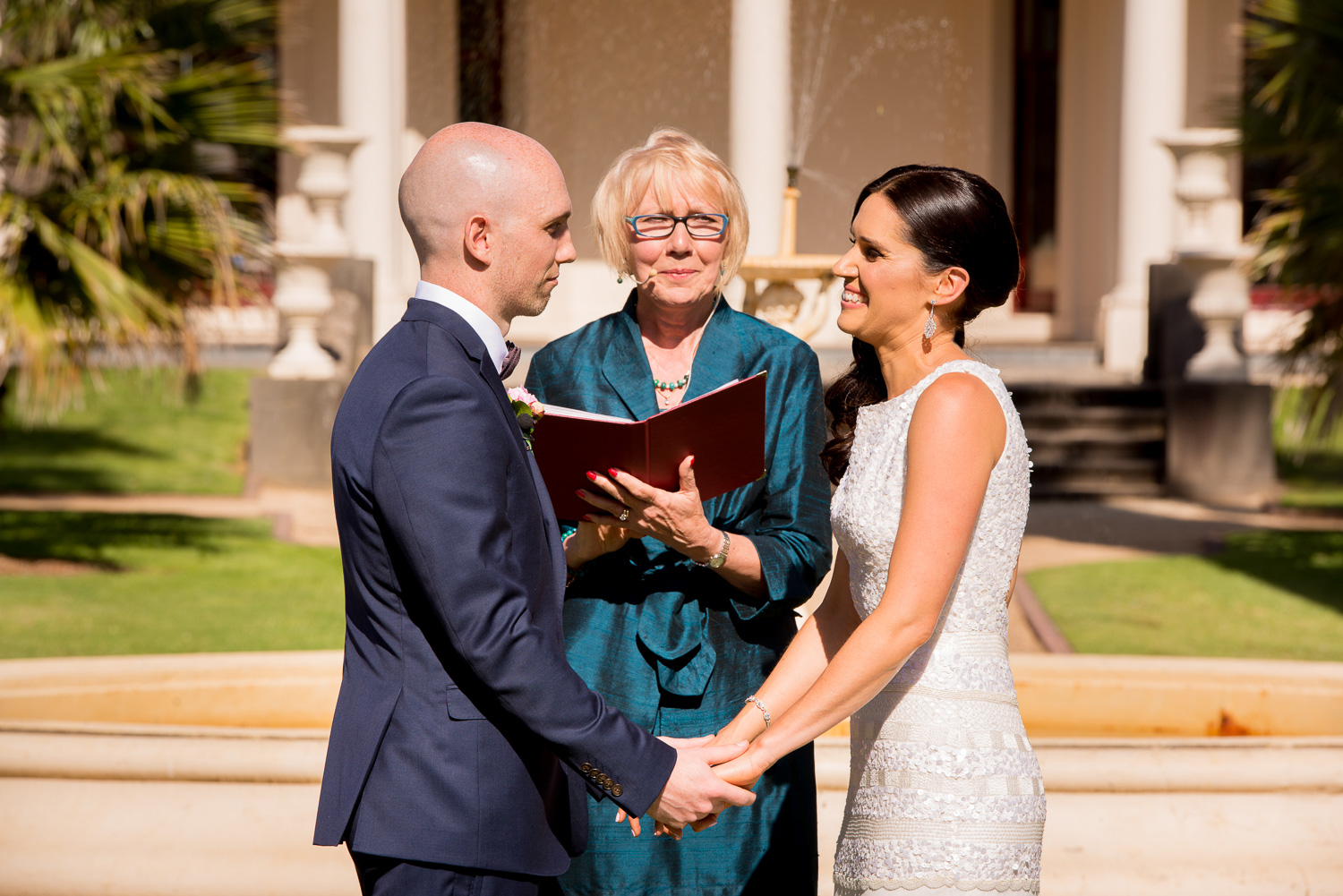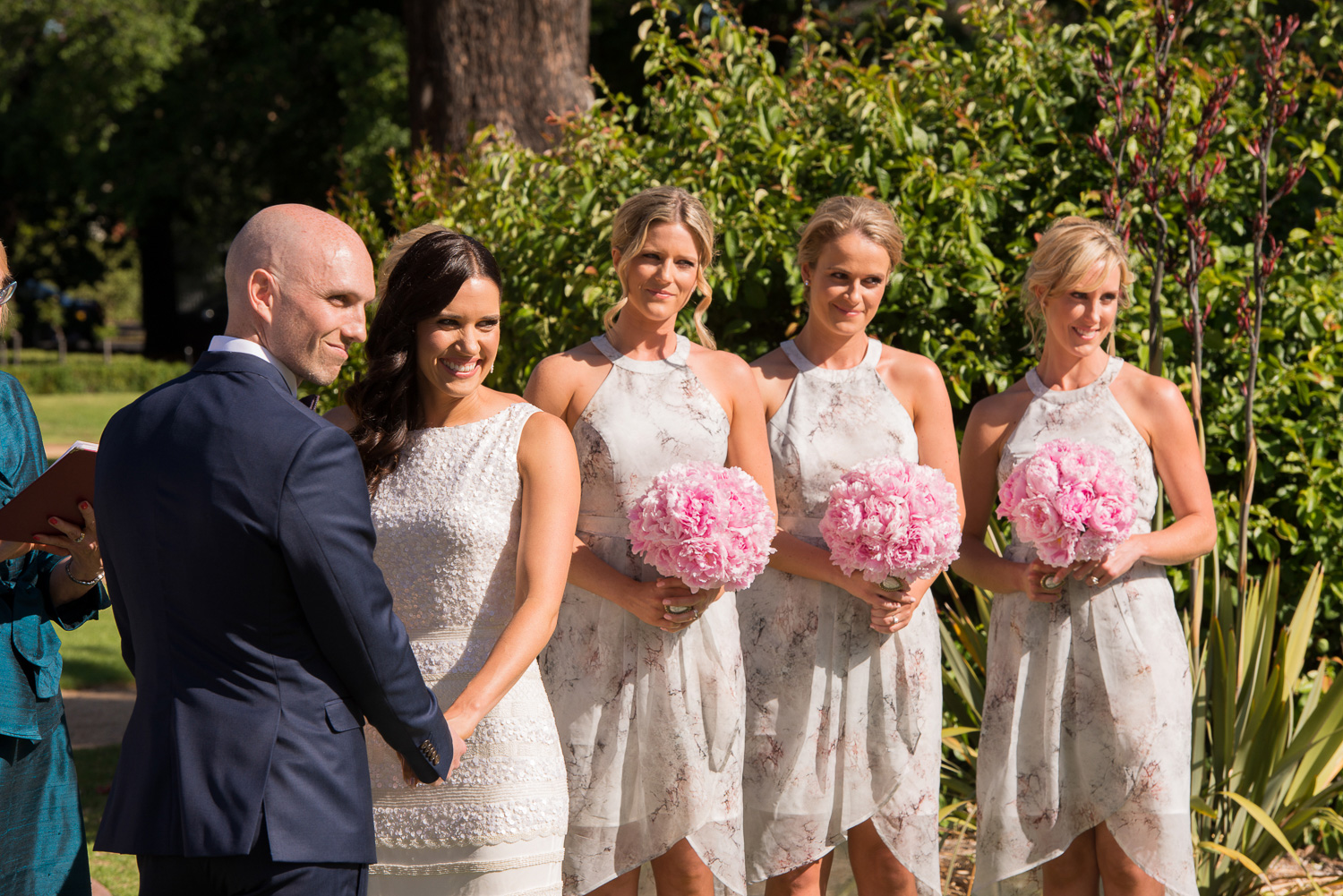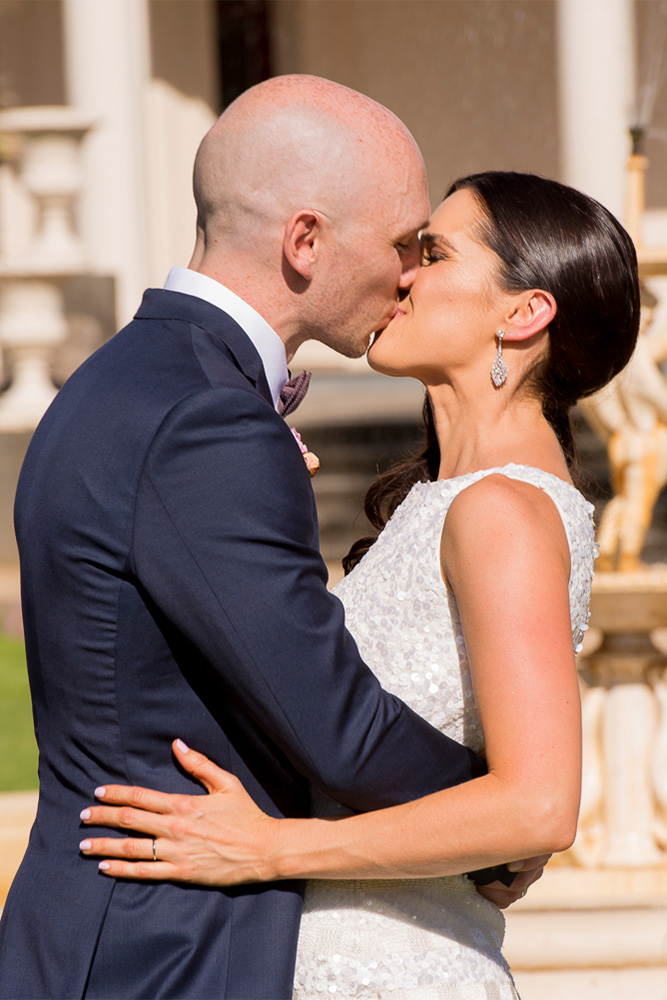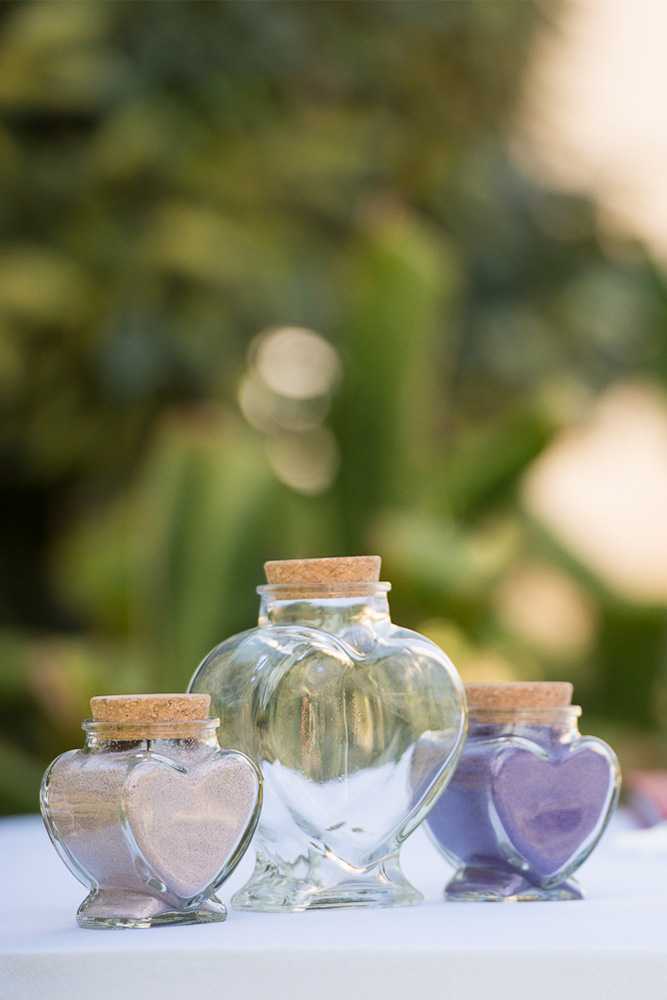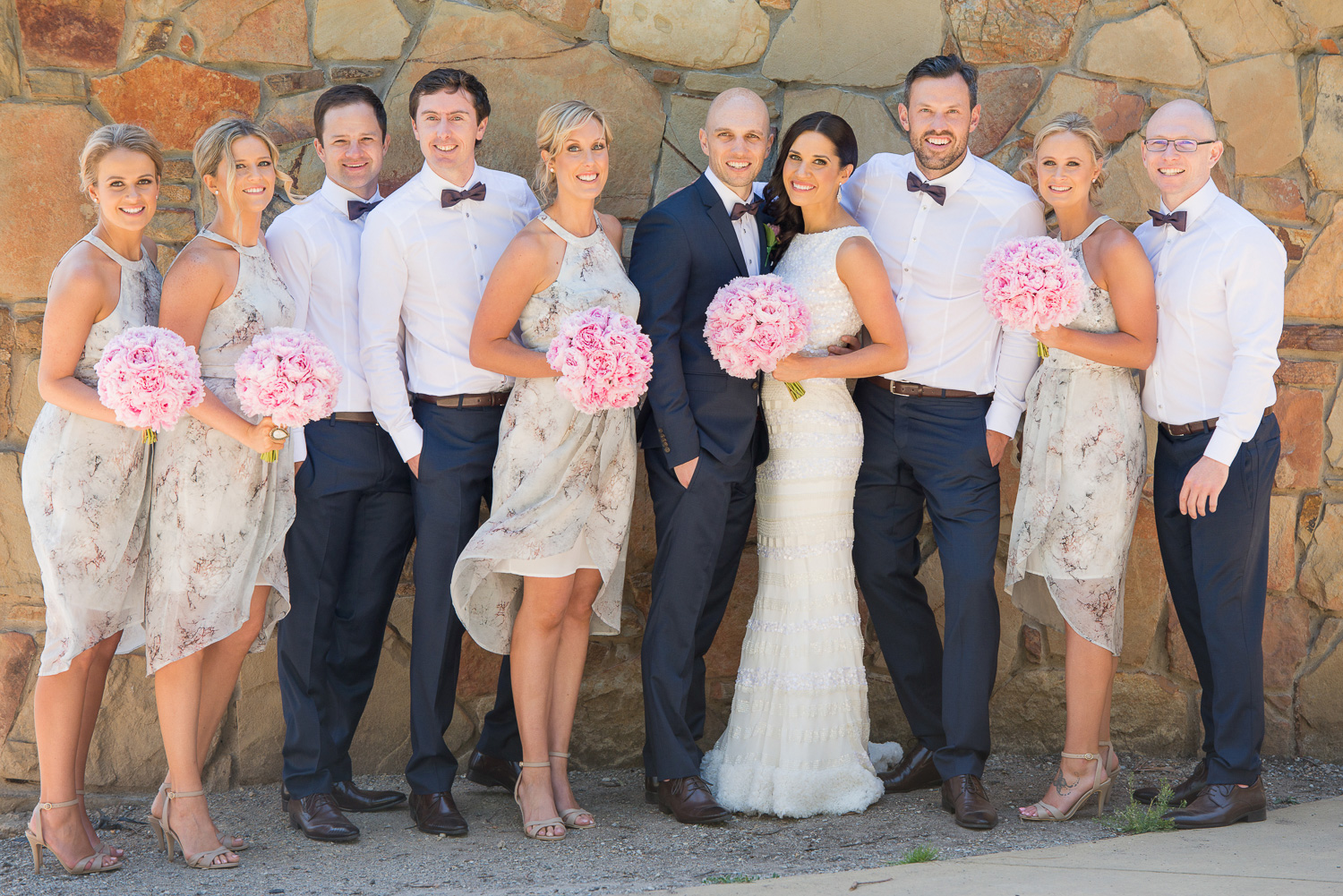 Taryn and Ben met through mutual friends in 2010. "After bumping into each other on different occasions we both felt there was something special about each other," Taryn explains.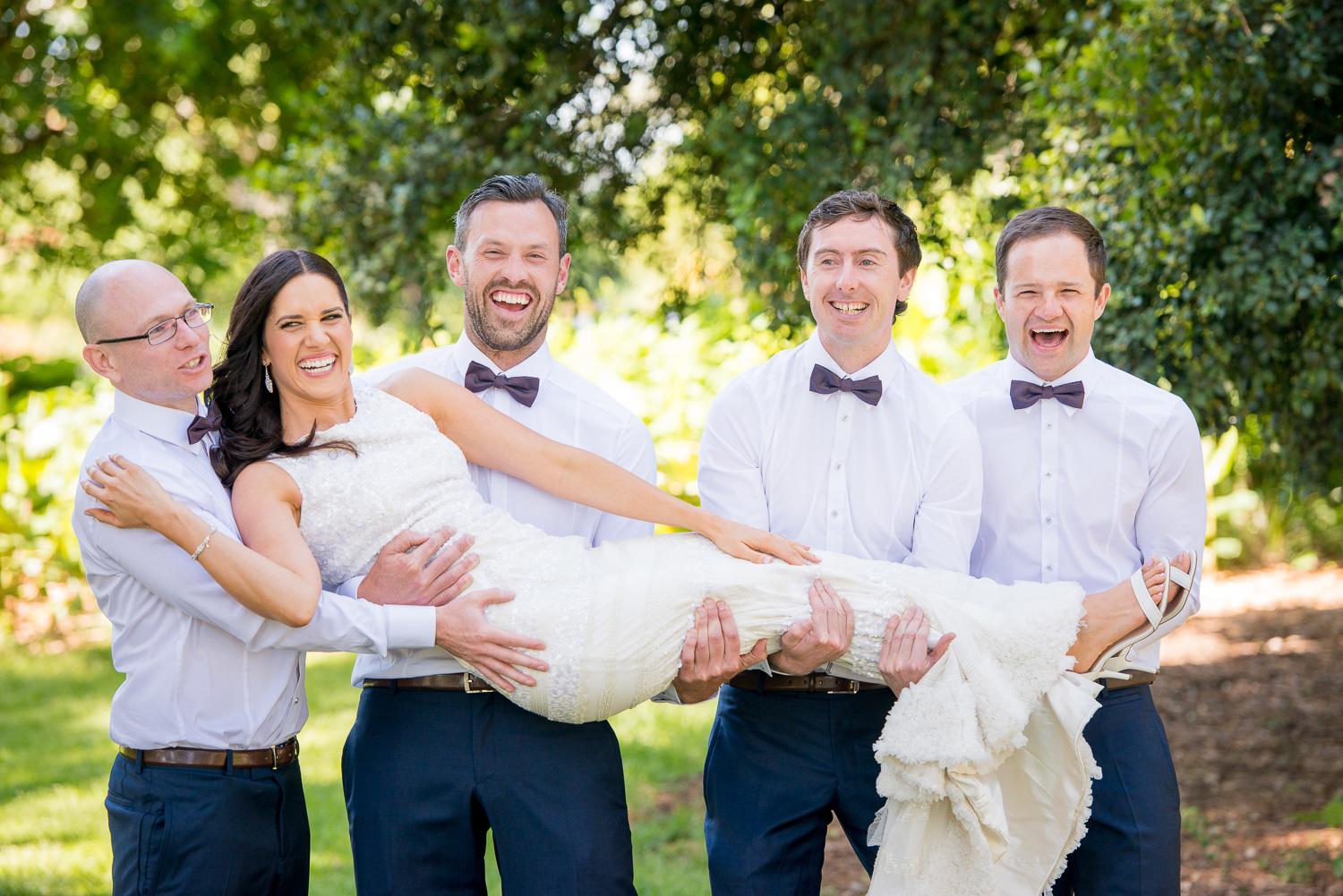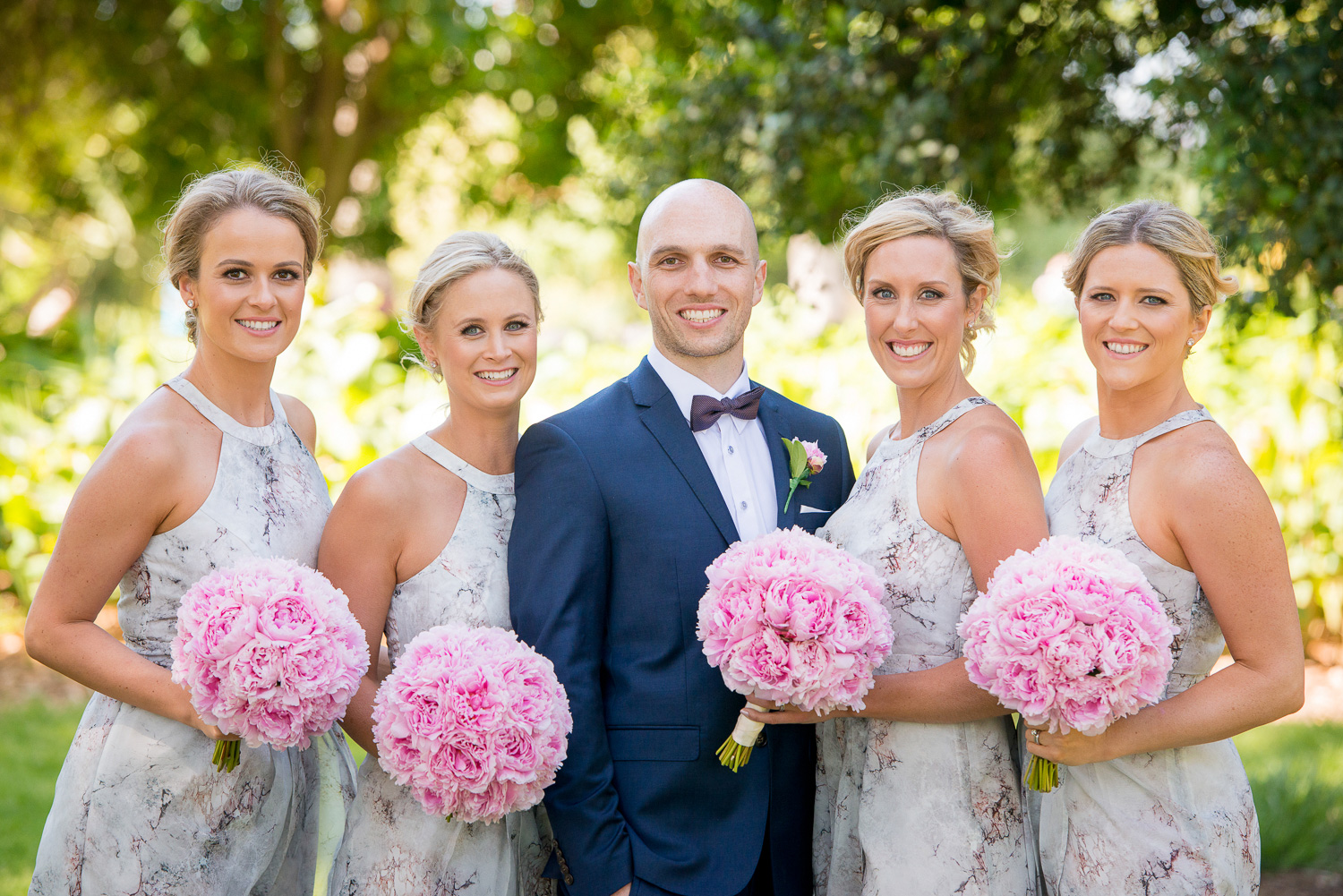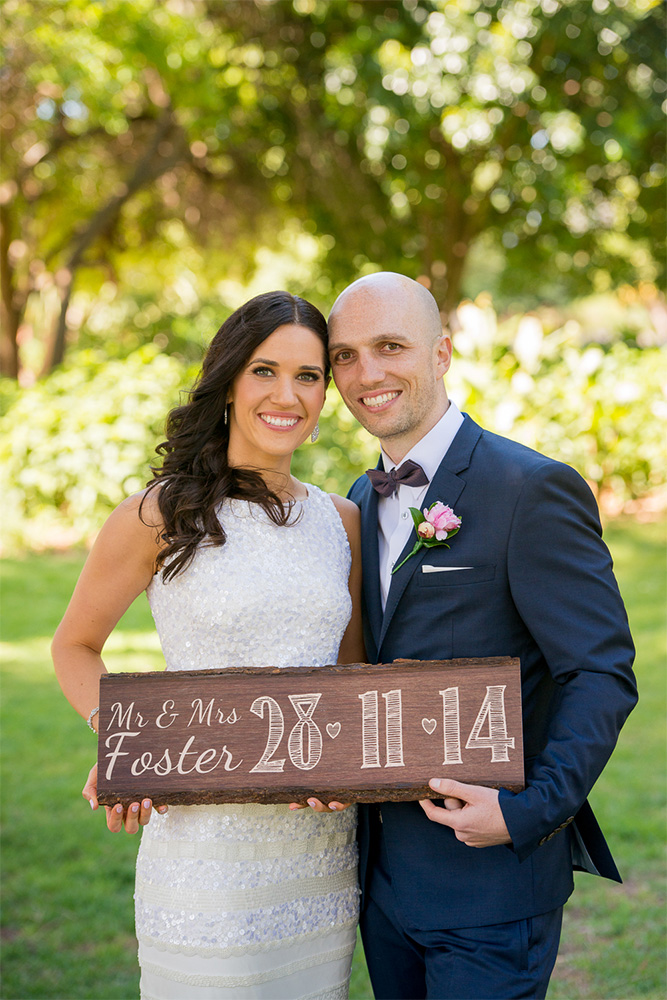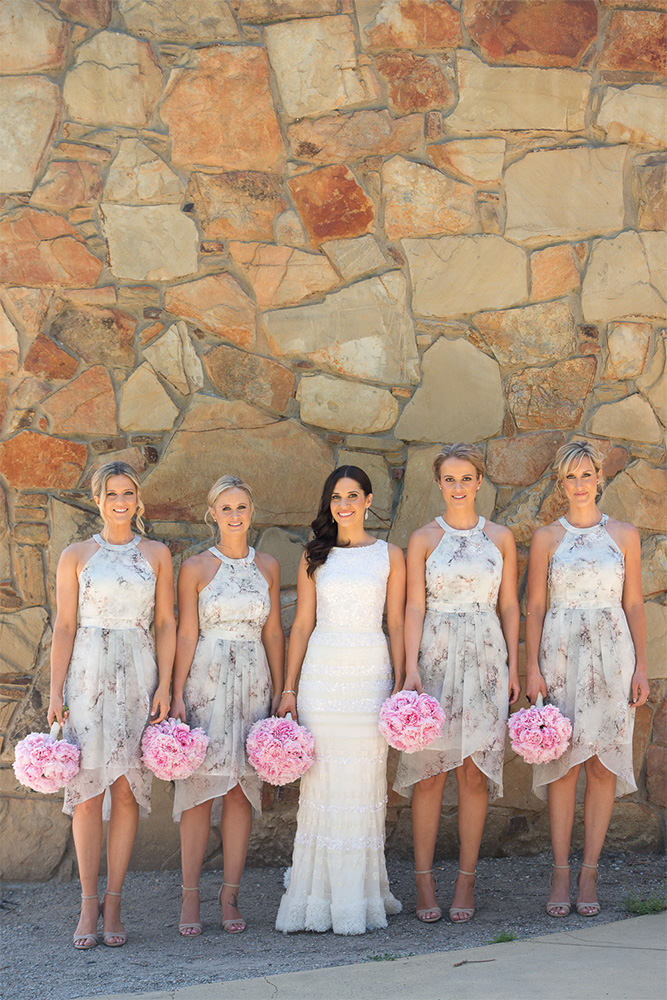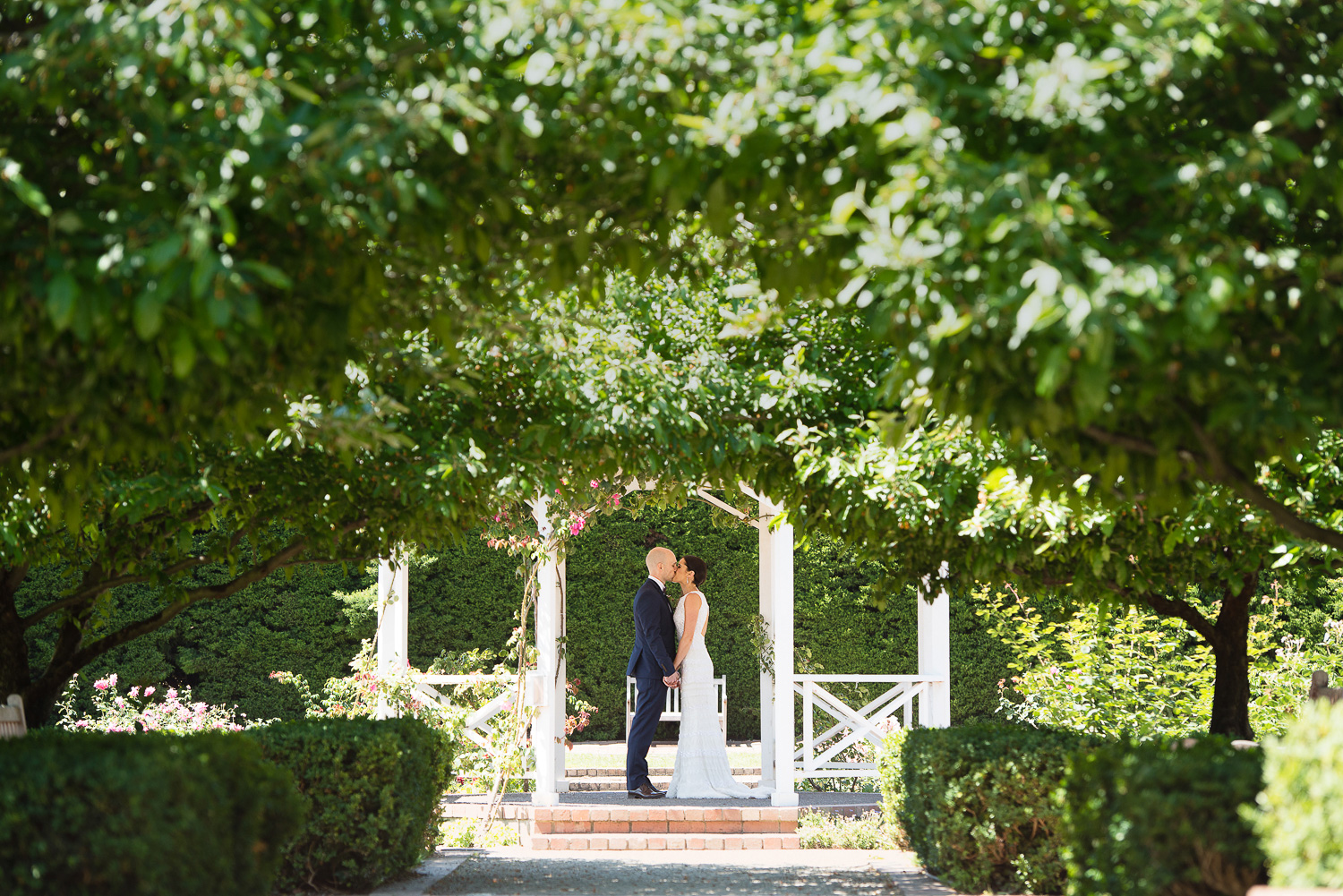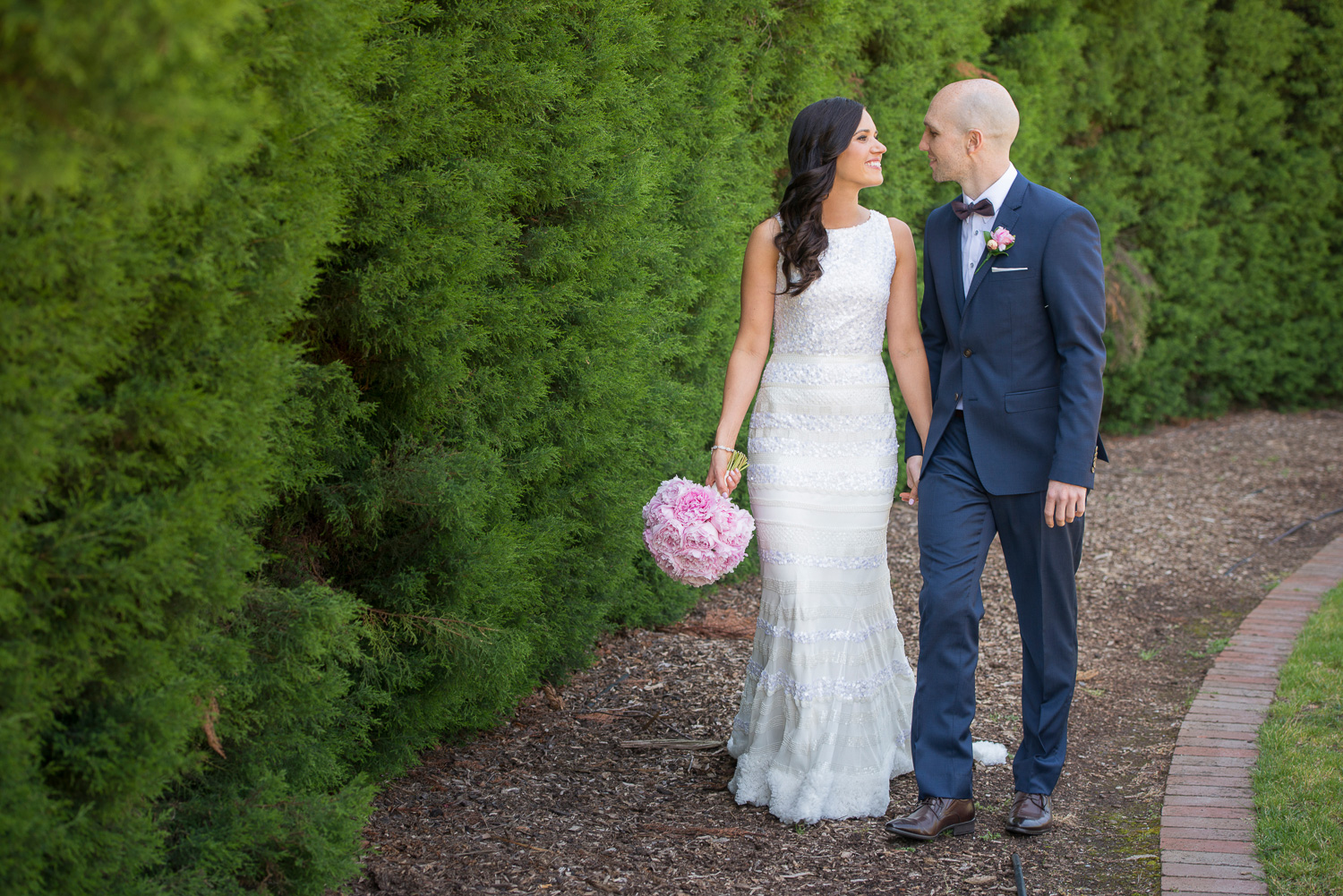 The bride searched for months for the perfect dress before discovering her Karen Willis Holmes gown. "I knew instantly it was the one – modern, classy and a little bit different," Taryn says.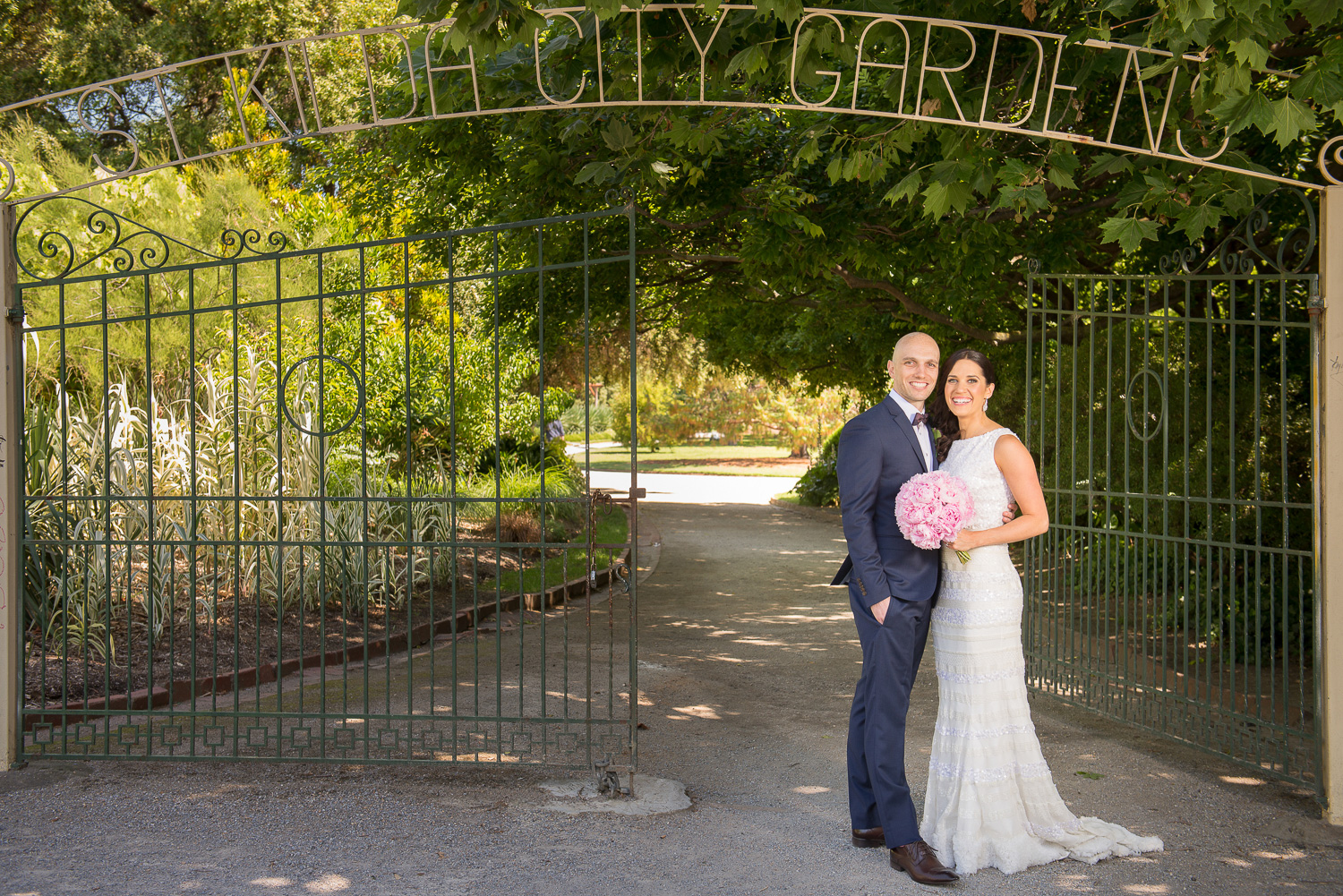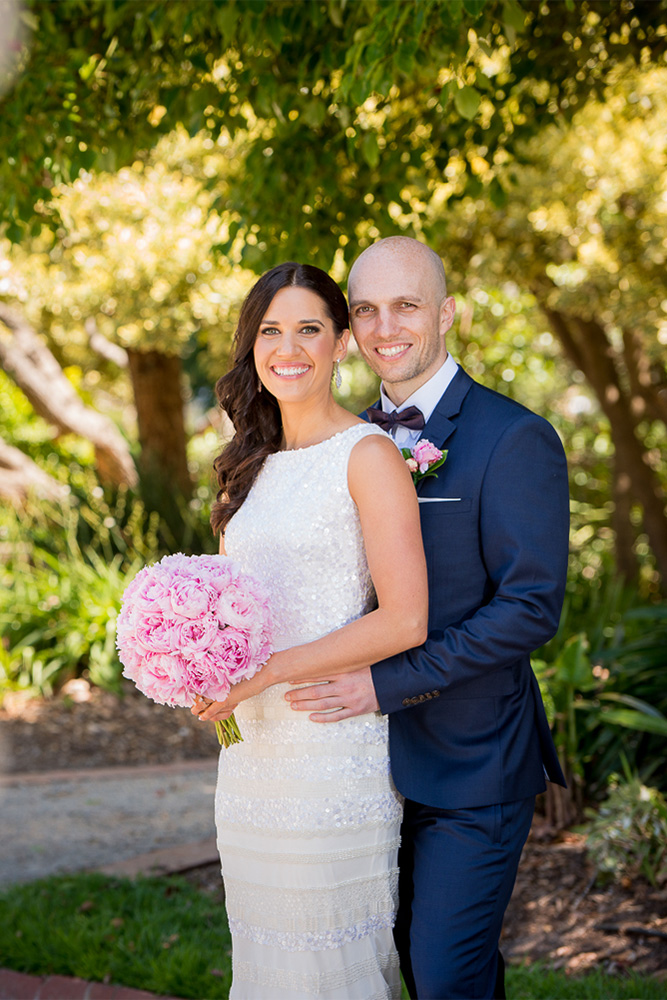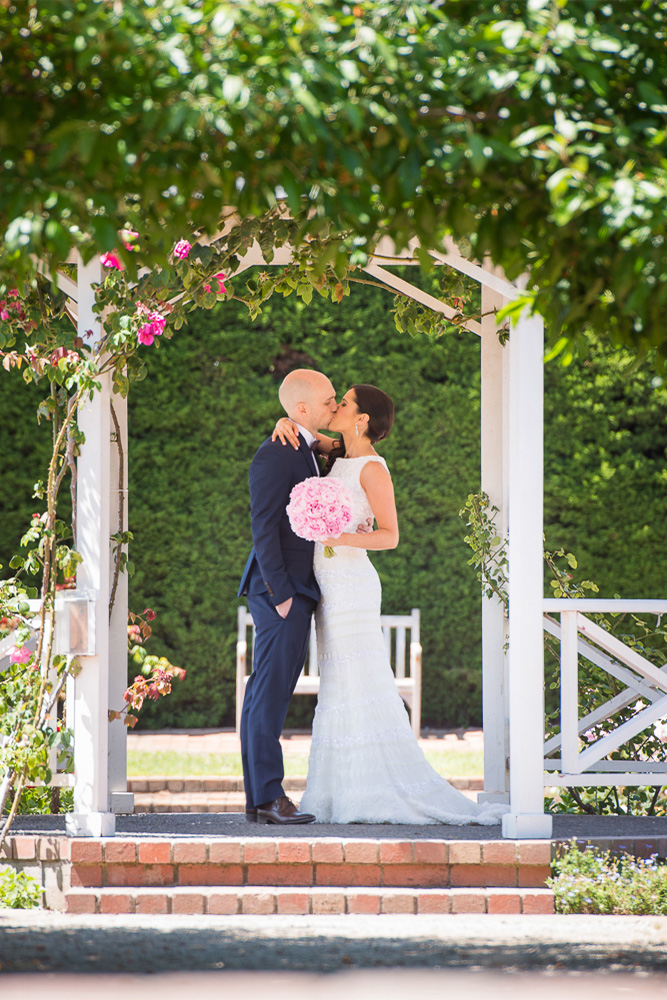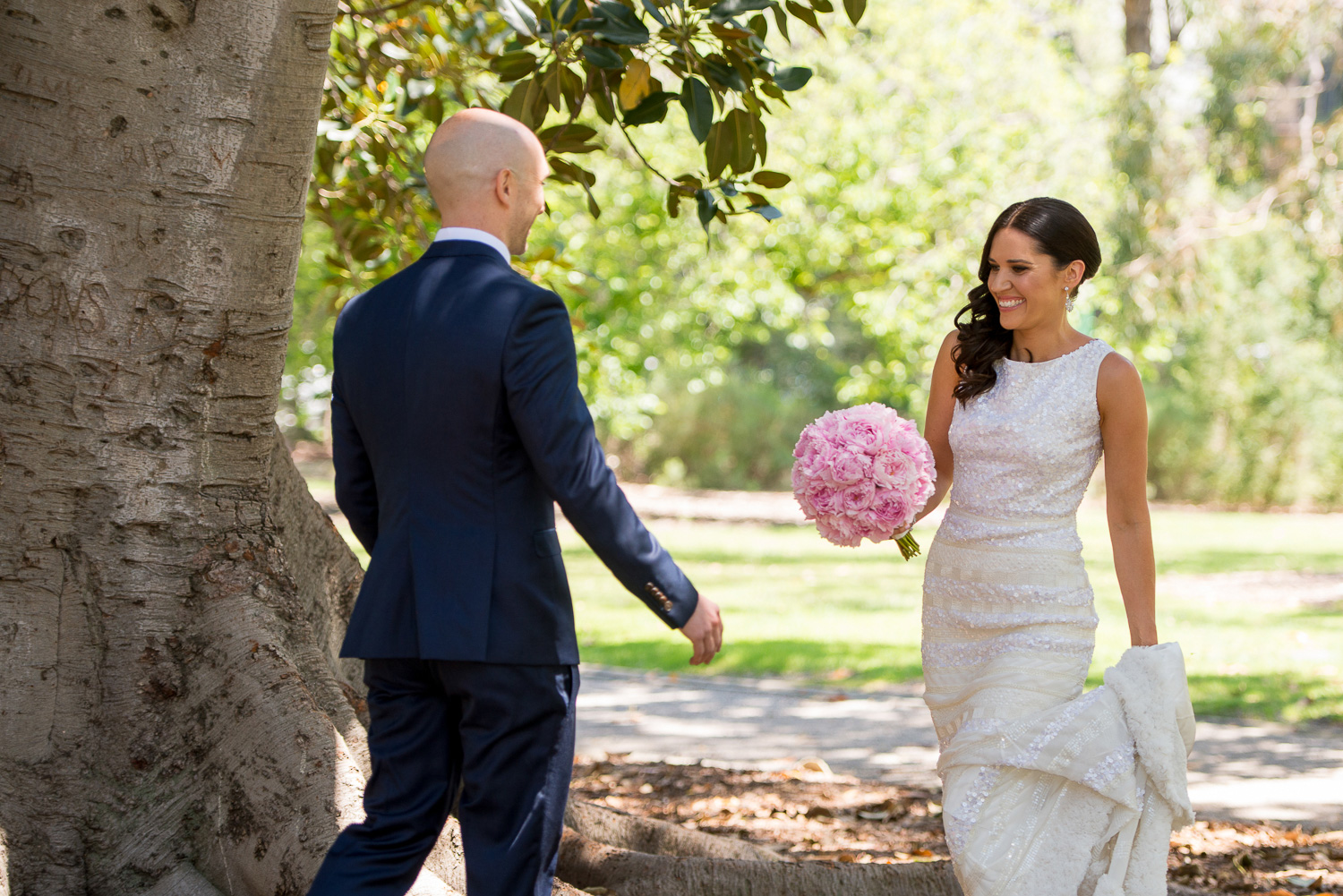 The couple chose to have their photographs taken before the ceremony to give them extra time with their guests at the reception. "It was still really important for us to capture the moment we first saw each other and discussed with our photographer setting up a 'first look'," Taryn says.