Tartan and travel. That was the theme for Melbourne couple Paige McInnes and Ashley Marr's Scottish destination wedding in Thailand. A fascinating combination that had locals looking on in curiosity; aside from never having seen a Scottish wedding on the beach, they'd never before seen a groom in a skirt!
The pair, both 36, met online in 2010 and after a "marathon first date" – 10 unforgettable hours on Melbourne Cup Eve – they agreed to meet up again the very next day. 250 kilometres distance between them (Ashley in Bendigo and Paige, Melbourne) did nothing to mar a relationship blossoming, in fact just 18 months later, Ashley was on bended knee, with a ring, at the end of St Kilda Pier.
Ashley and Paige chose tropical paradise Phi Phi Island for the intimate nuptials, for it was the first of many places the avid travellers holidayed together. Hence the travel theme, which they incorporated creatively throughout the celebration in things like faux passport invitations, luggage tag favours and postcard thank-yous.
Paying homage to their Scottish ancestry, Paige walked down the aisle to the bagpipe tune 'Highland Cathedral,' and although an accomplished piper herself, they settled for a recording of the song… apparently it's quite a feat to find a Phi Phi piper!
While professional photographs were being taken, guests were treated to a cruise around the islands and beaches including Maya Bay, famous for Leonardo Di Caprio's movie The Beach.
Sounds like heaven and one guest agreed, "The best wedding I've ever been to… and I've been to a lot!"
Congratulations.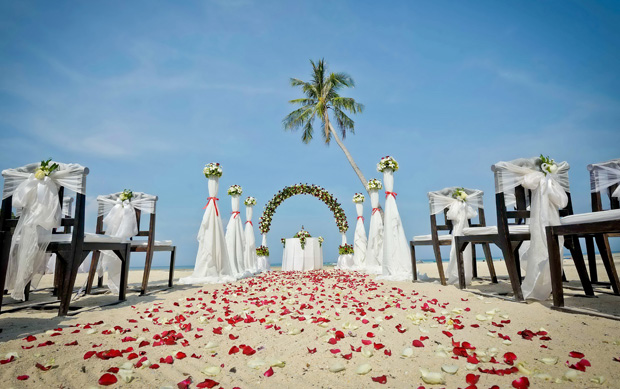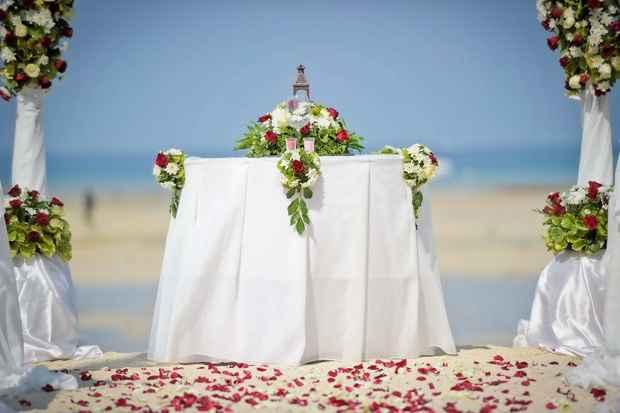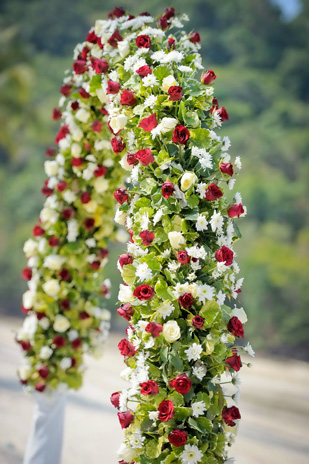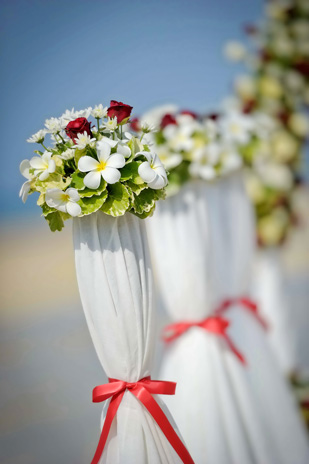 The wedding was held at Outrigger Phi Phi Island Resort whose event co-ordinators created a red, white and green floral arch and rose petal aisle for the ceremony. "Whist they had never done such before, they said they would try their best and the result was perfect!" praises Paige.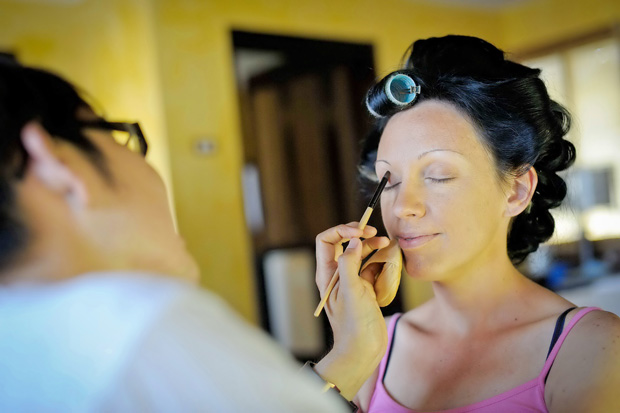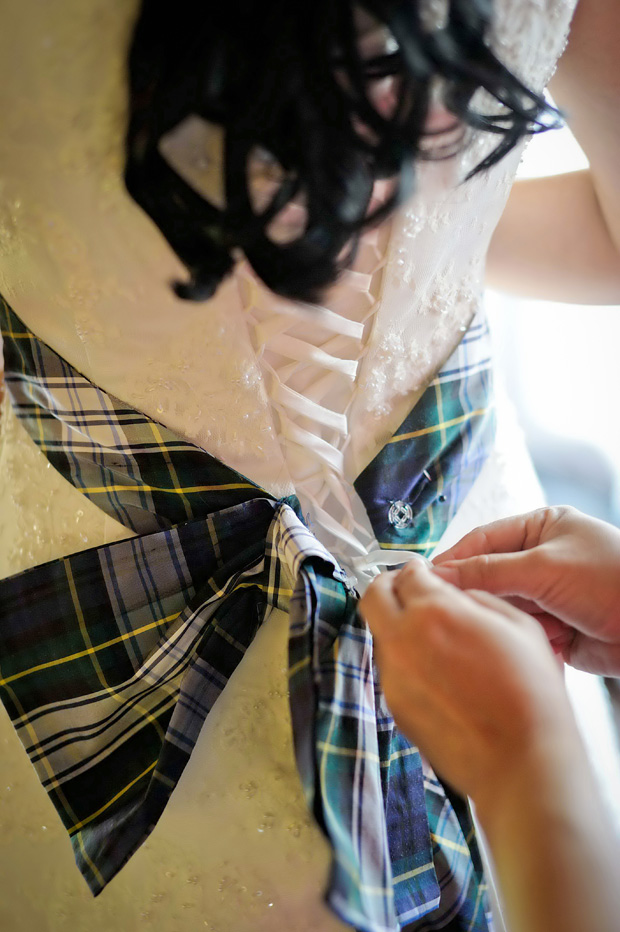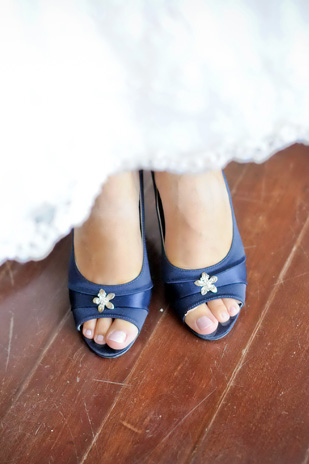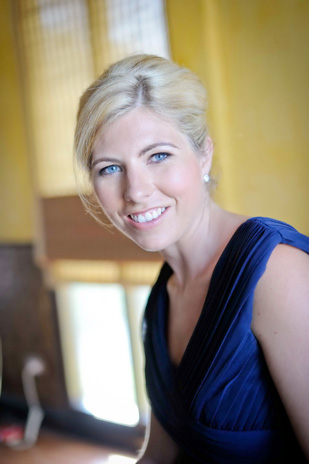 Paige added a touch of tartan to her beaded cap-sleeve Maggie Sottero gown, trading its cream satin sash for a navy-and-green check one that complemented Ashley's kilt. She accessorised with navy satin shoes and Swarovski jewellery, a gift from her groom.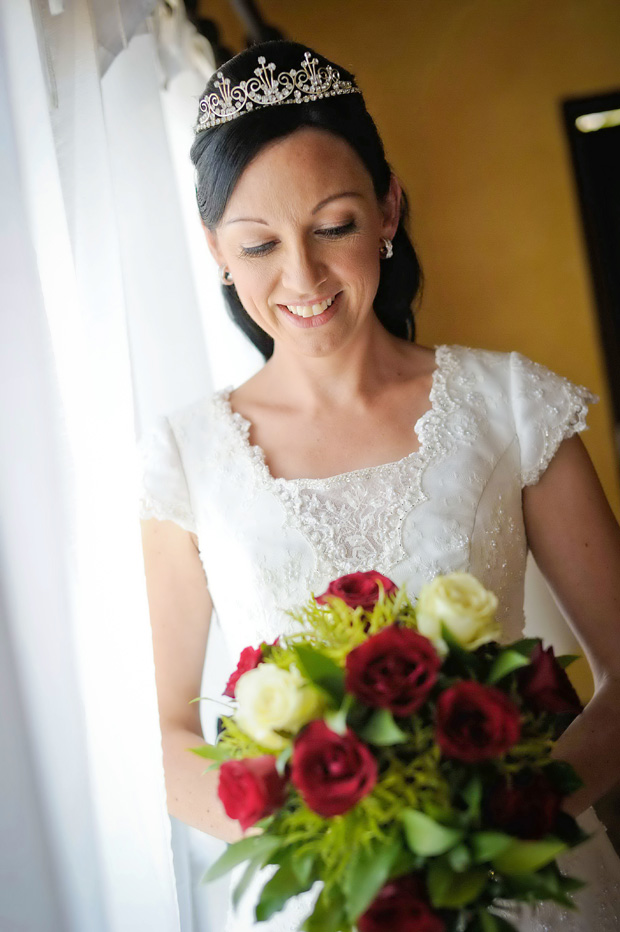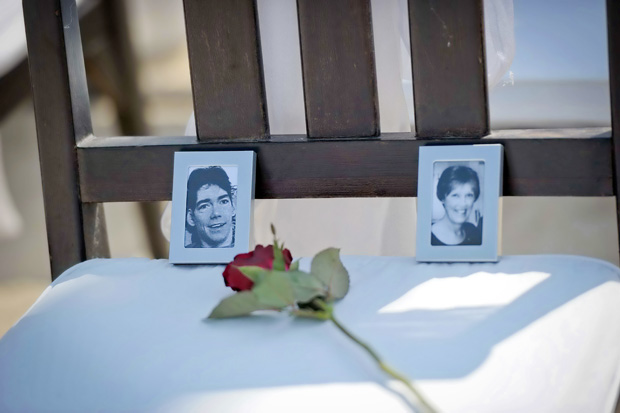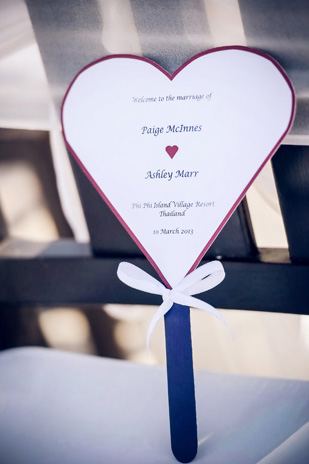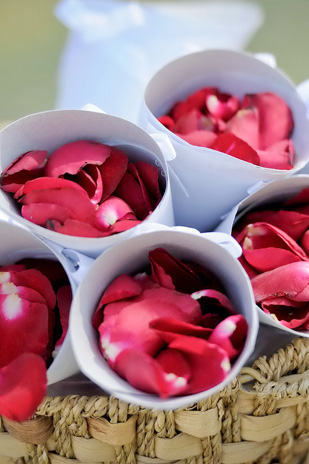 In memory of Paige's late mother and brother, their photos and a single red rose were placed on a chair for the ceremony. The entrance song 'Highland Cathedral' was also the tune that played at their funerals.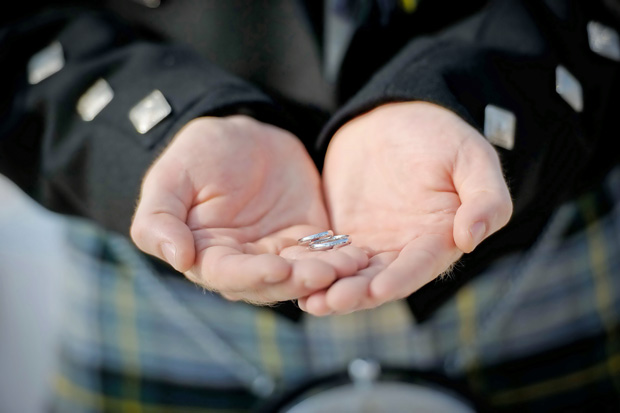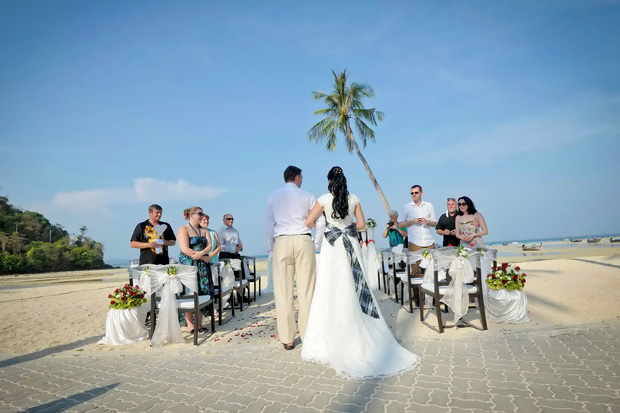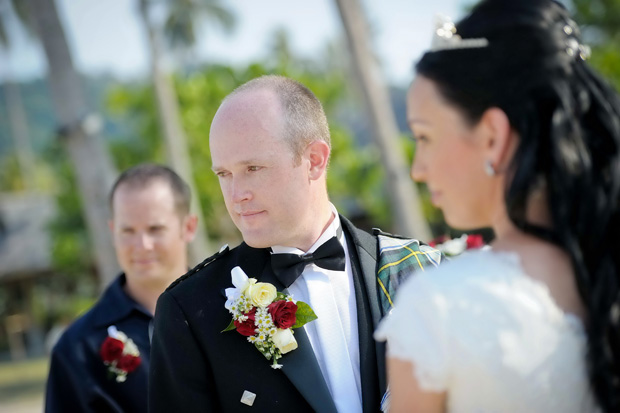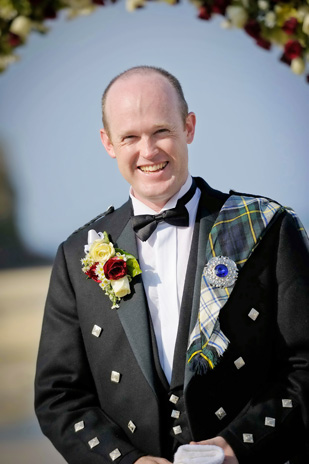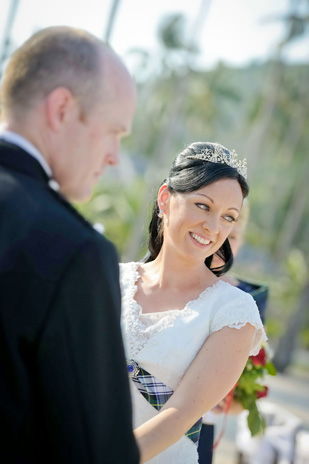 Wearing his family tartan Gordon, Ashley donned a full dress kilt including the plaid, brooch, sporran, dagger and tartan flashes (sock ribbons). He also wore a kilt pin that belonged to Paige's mother.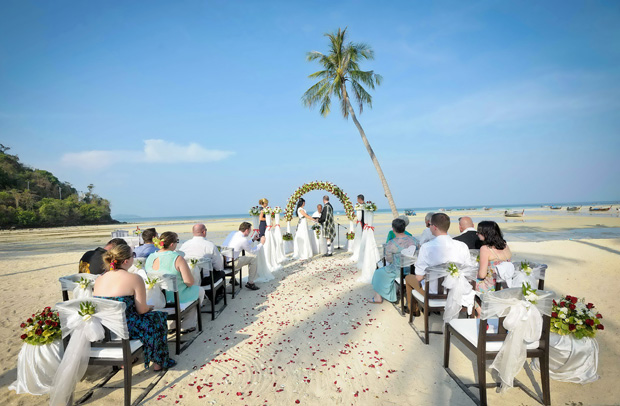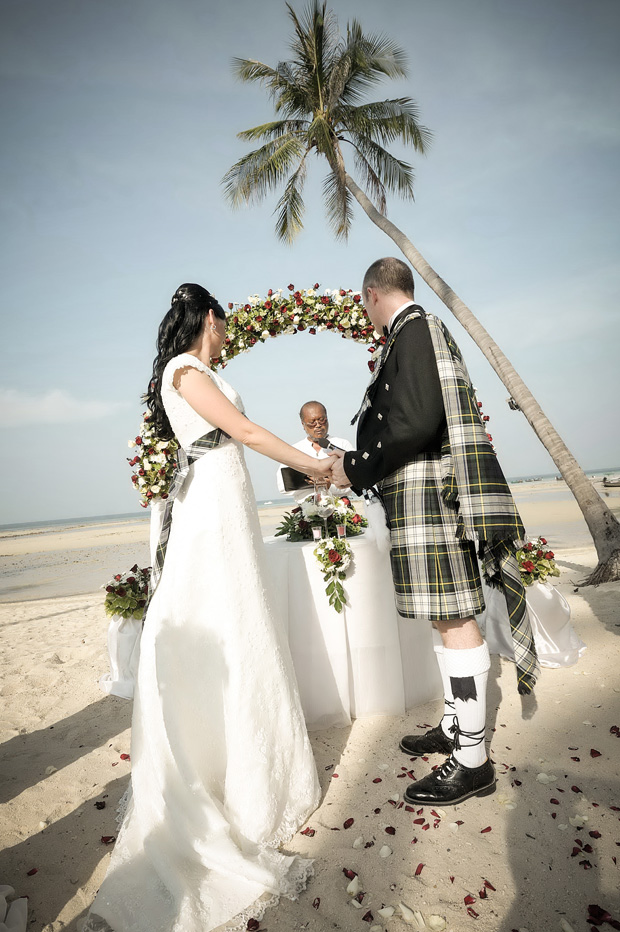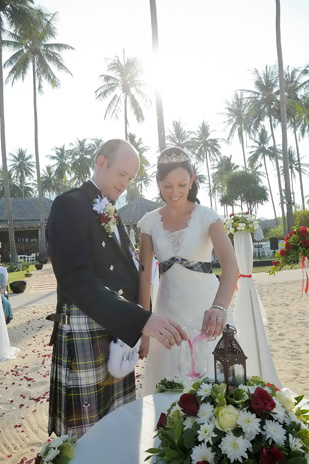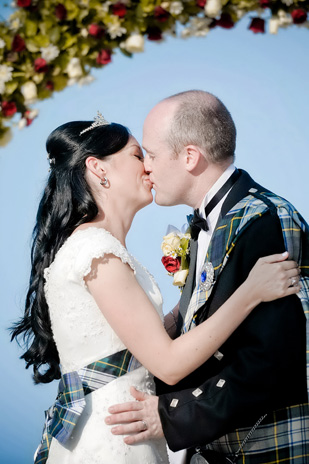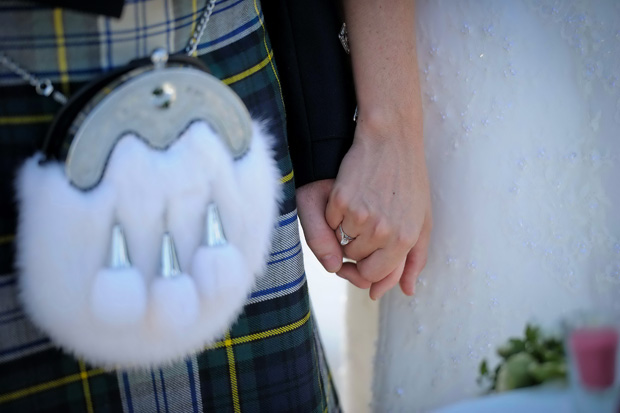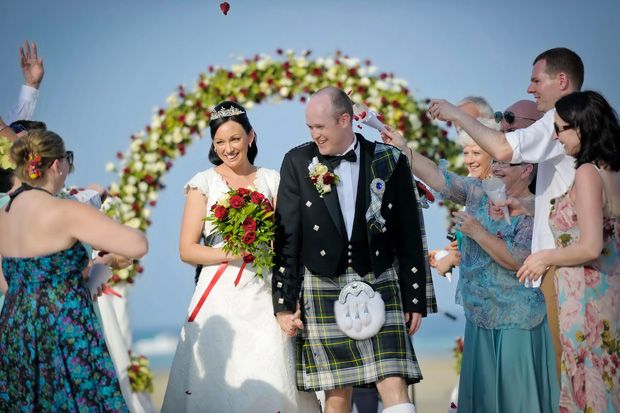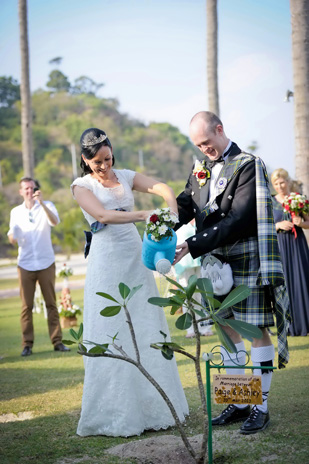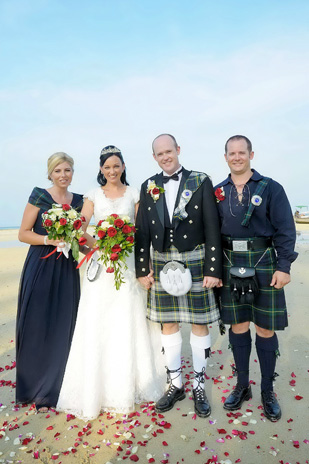 The couple included a sand ceremony and a tree planting in the nuptials and praised Thai celebrant Anand Vanthaisong as "thoughtful and witty."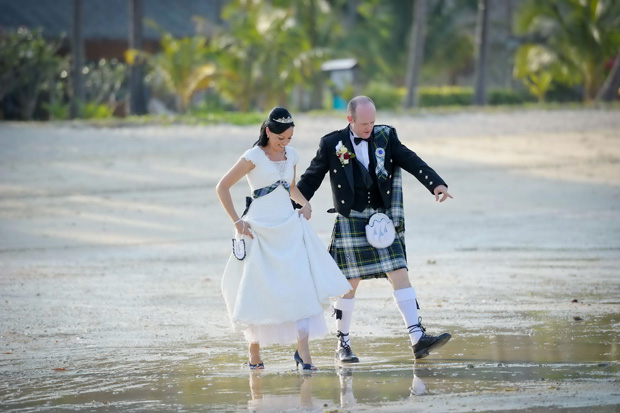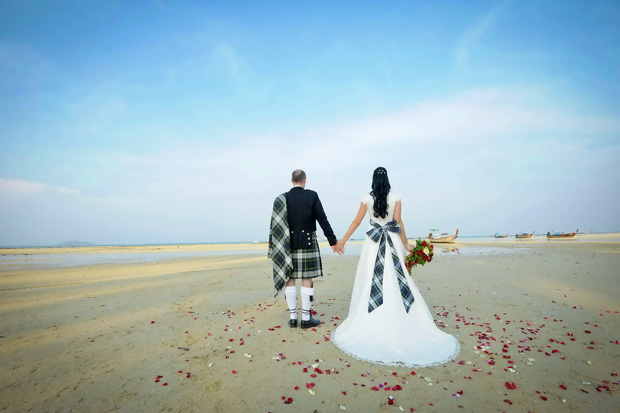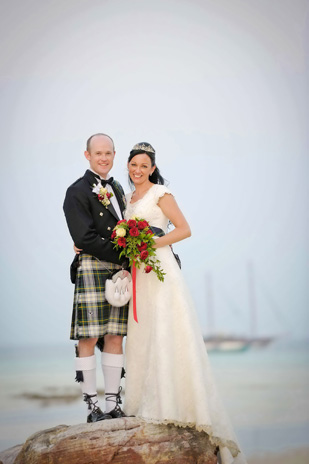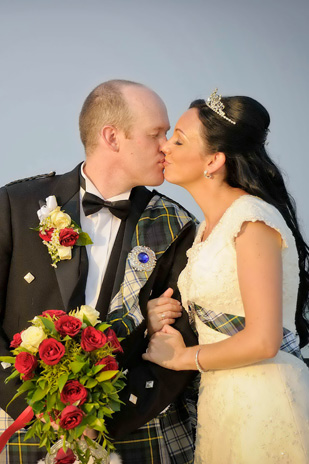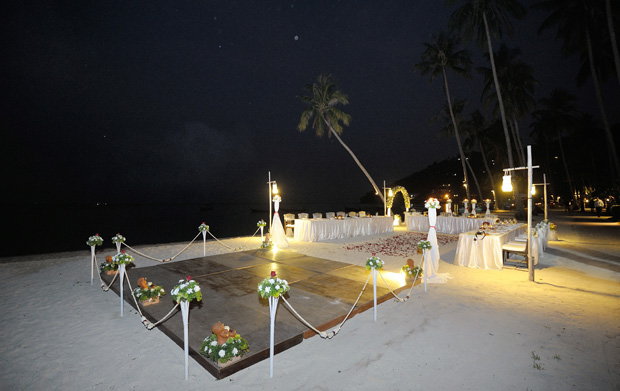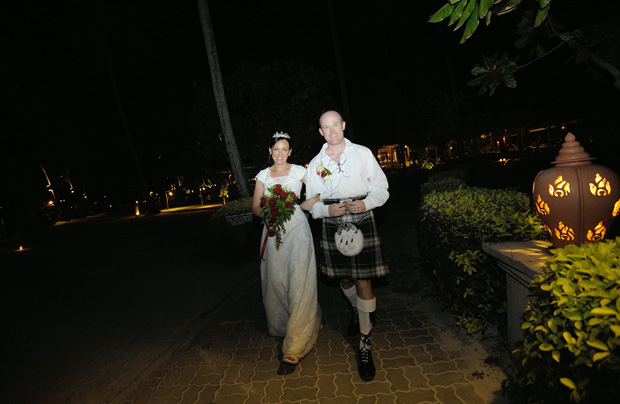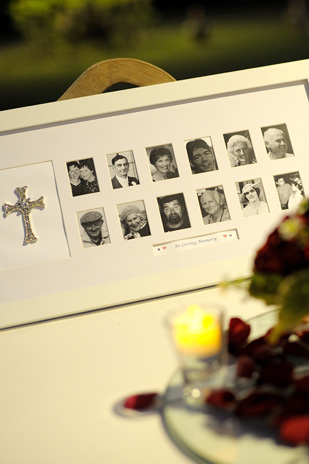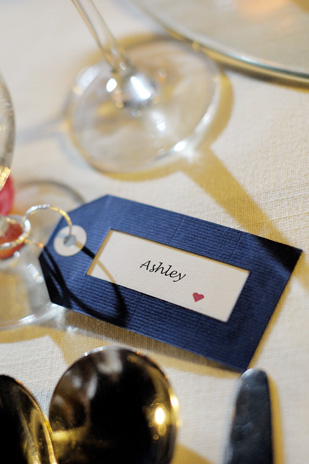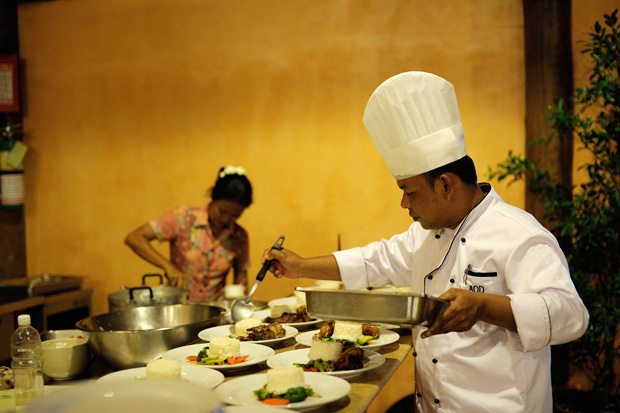 Guests dined on a deliciously authentic Thai wedding banquet for dinner, and the traditional fruit and whiskey-laced wedding cake had a tropical twist, with juicy pineapple and apricot instead of raisins and mixed peel.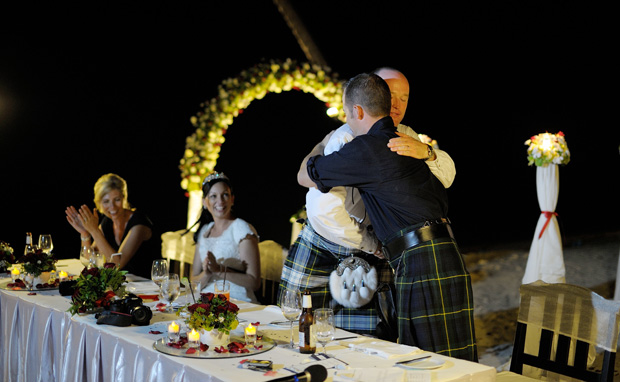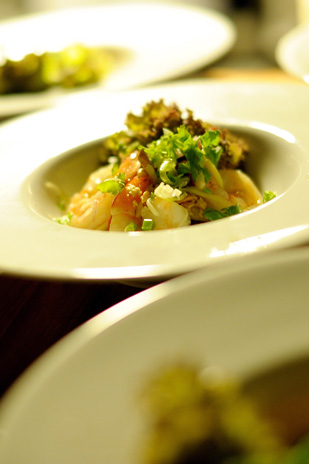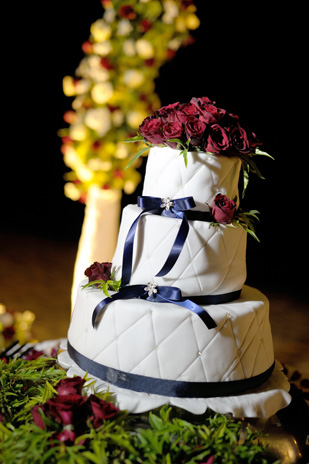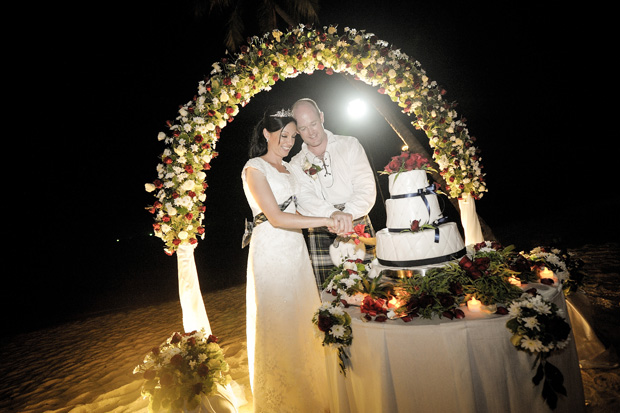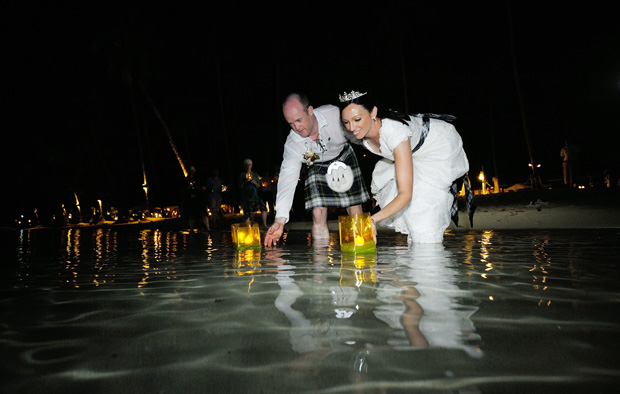 Following the reception, Paige and Ashley released Thai 'wish lanterns' before ducking off in a decorated golf buggy to their flower adorned honeymoon suite.

"Such a beautiful ending to a beautiful day," grins Paige.
Photos courtesy of Wedding Phuket.