James Gallagher may be a man of few words, but according to his bride Jessica Thomas, he planned the perfect proposal.
"When he started thinking about proposing to me, he seemed rather uncertain about how to go about it," recalls 27-year-old Jessica. "I told him three things that I was hoping he would include; a nice dinner, that he would get down on one knee, and that he would say at least 10 romantic words. He did none of these things – but his proposal was perfect."
James, 24, had chosen midnight fireworks as the ideal backdrop for his simple request, "Will you marry me?" while holding Jessica in his arms.
The pair were married at Mt Evelyn, Victoria, on October 18, 2013 in the presence of 90 guests.
Despite Jessica's initial reservations about James not being a keen reader, it turned out they shared a love of books. Their vintage wedding therefore surrounded the world of literature.
"We ended up with up with a vintage typewriter for guests to leave messages on, table scatters made from The Book Thief – a book we both love – LED candlelit jars wrapped in Jane Austen and green string, noughts and crosses boards with boxes of buttons made out of Harry Potter, book paper flowers in our bouquets and a hollowed out book for the rings," says Jessica.
The highlight was the couple's choice of cake made to look like books. "The third book from the series of a first book I gave James all those years ago was on top – the chapter being called Man and Wife."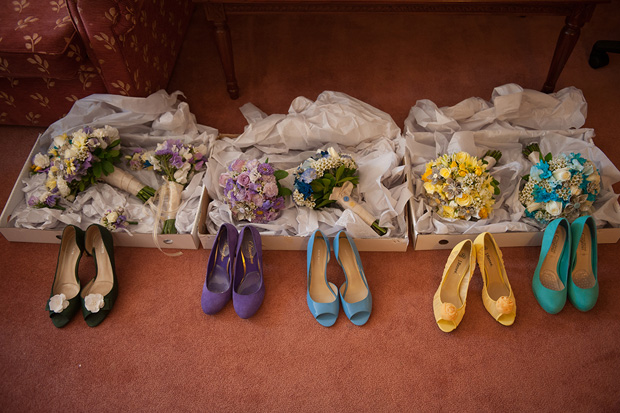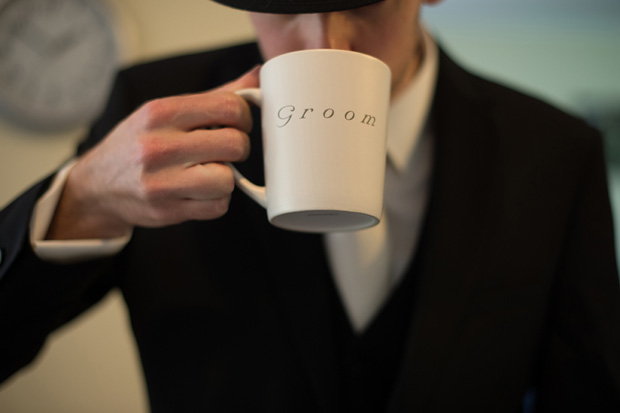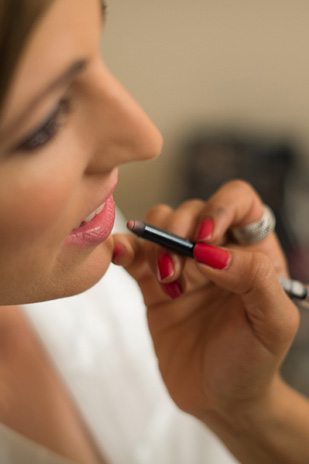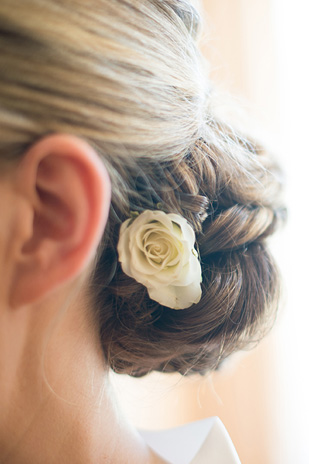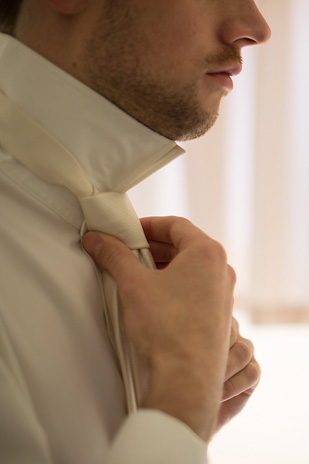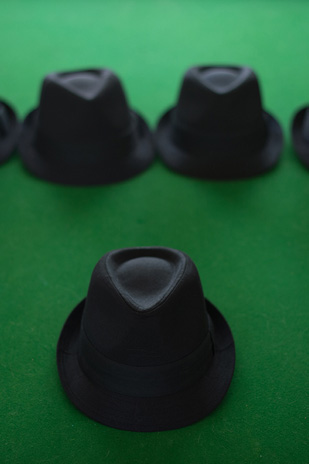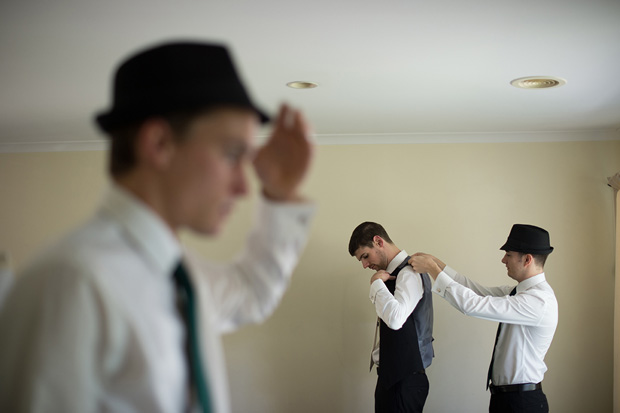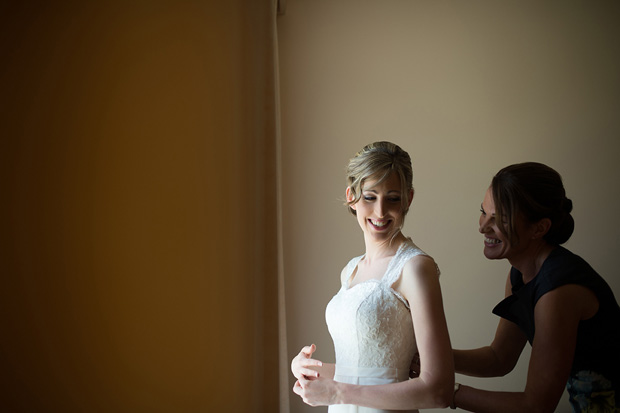 Jessica made several adjustments to her Héra Couture gown including changing the tulle overlay to chiffon and the shape of the keyhole at the back of the dress. "I felt that it was modest, but showed my figure," she says.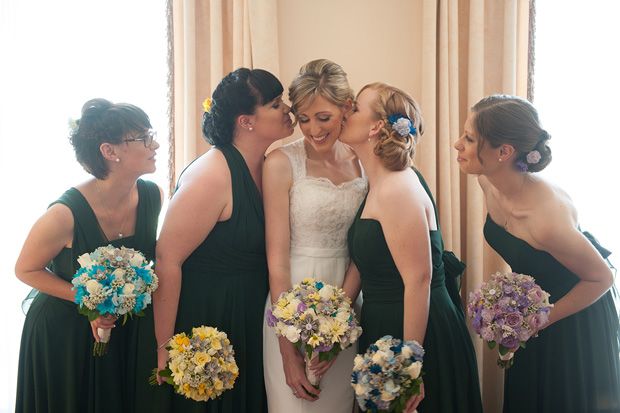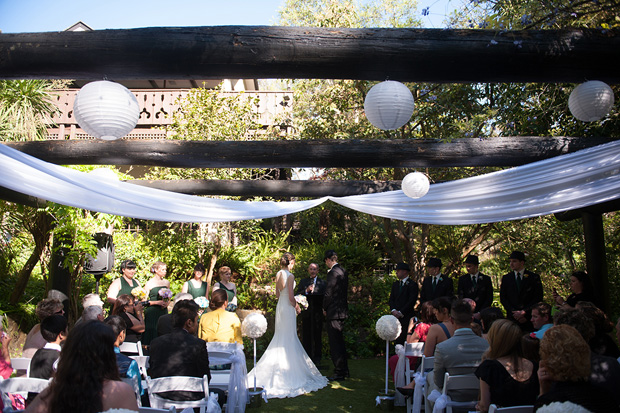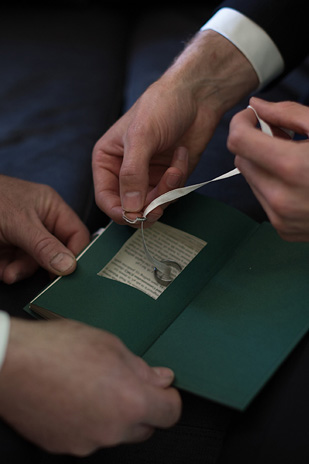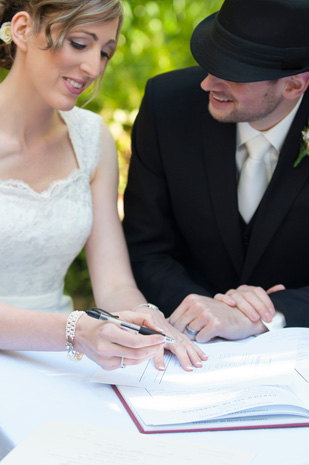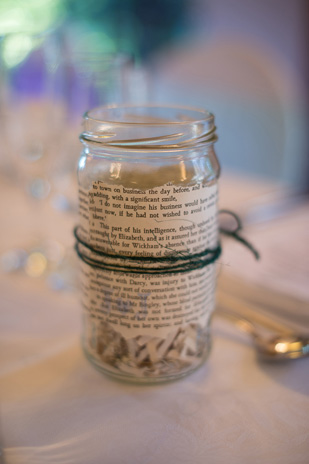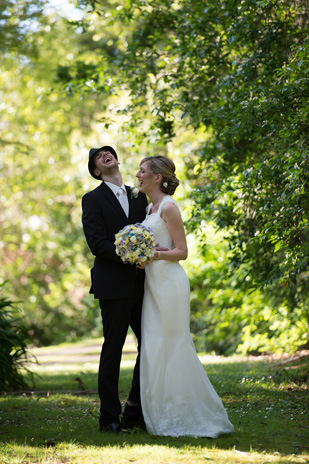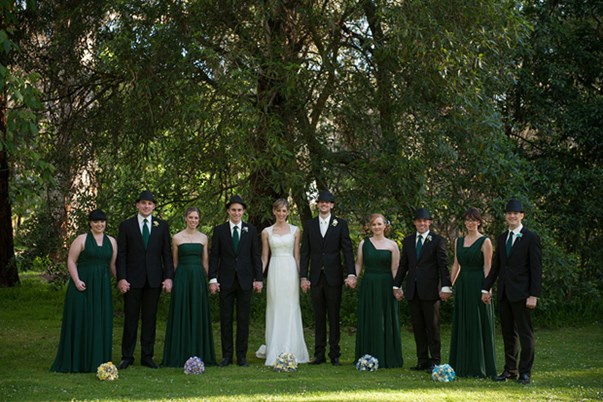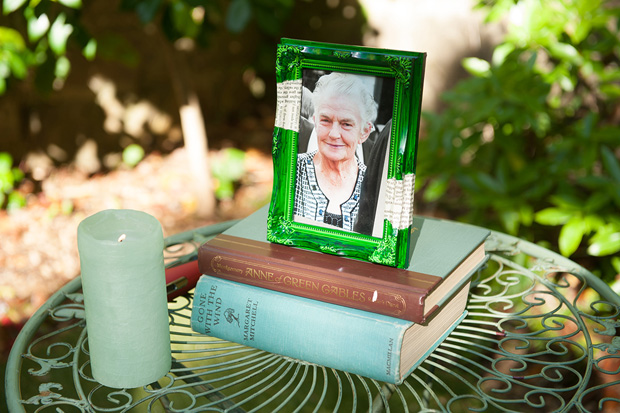 "My beautiful and beloved Nan passed away two months before our wedding…this made our choice of green for the bridesmaids' dresses extra special as it was her favourite colour," smiles Jessica.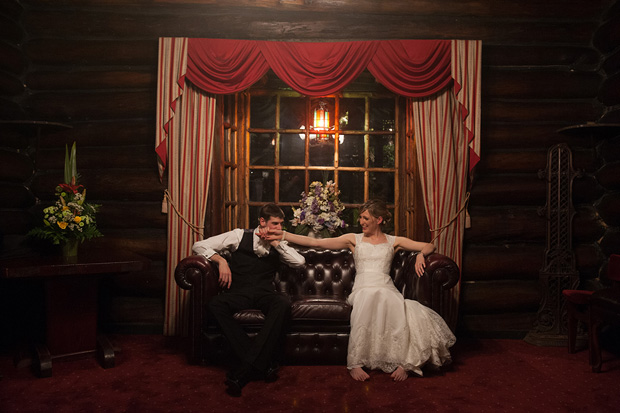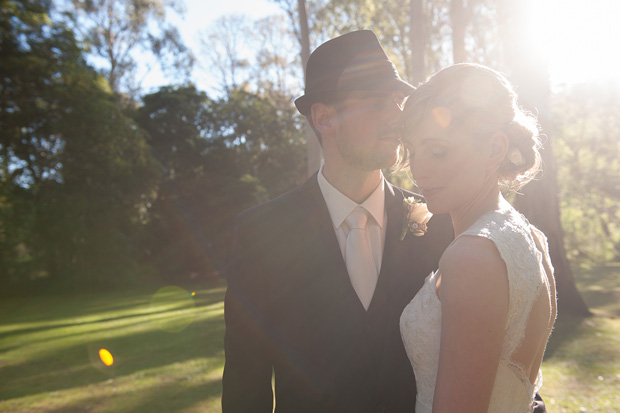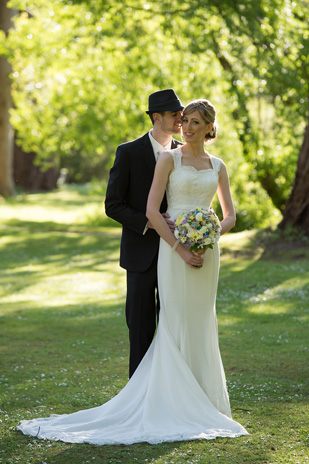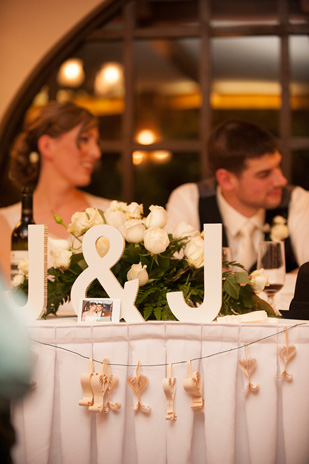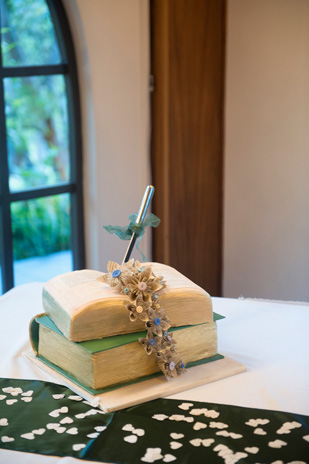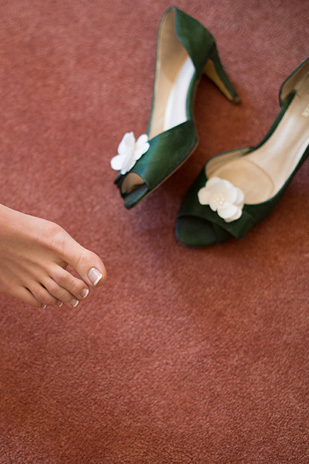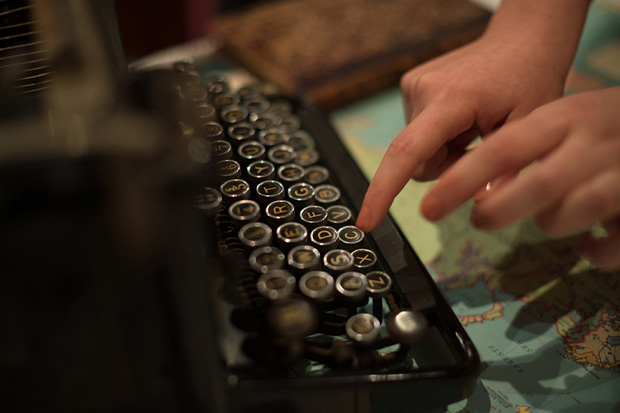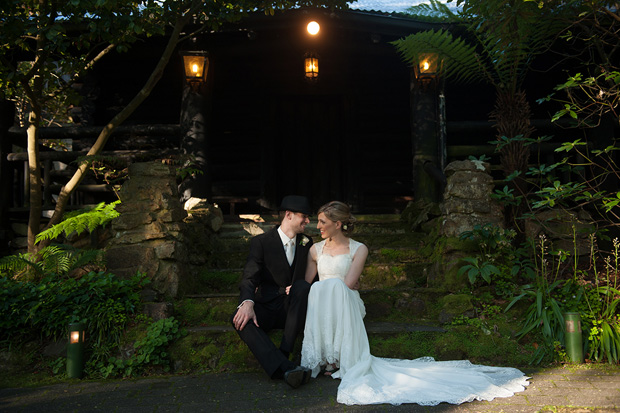 Jessica and James praised their wedding venue, Chateau Wyuna. "Rustic and charming with lots of greenery and photographic opportunities."
Photos courtesy of On Three Photography and Cinematic.