In planning their gorgeous Swan Valley wedding Praema and Paul wanted to recreate the fun, outdoor atmosphere of the music festival where they first met.
Praema met Paul at the Southbound Festival in Busselton in 2010 when they were volunteering at the Eco Village. The pair soon became inseparable, moving to Brisbane where Paul proposed along the river in 2013.
The couple chose idyllic venue Mulberry on Swan on Western Australia's Swan River to reimagine the picturesque setting of their first meeting.
"We had the ceremony next to the Swan River below beautiful trees. It was the naturally set outdoor wedding venue we both wanted," Praema says.
The bride's heritage was also an important part of the ceremony, held on April 13, 2014, in front of 90 guests, with Hindu wedding traditions helping create a lavish Indian wedding.
Indian cuisine was also a feature of the reception, held at the same venue, and a trio of musical performers throughout the day ensured a lively, party atmosphere.
"We created our dream wedding, and almost every single family and friend told us at it was the most fun wedding they had ever been to," Praema says.
Photos courtesy of Peter Edwards Photography.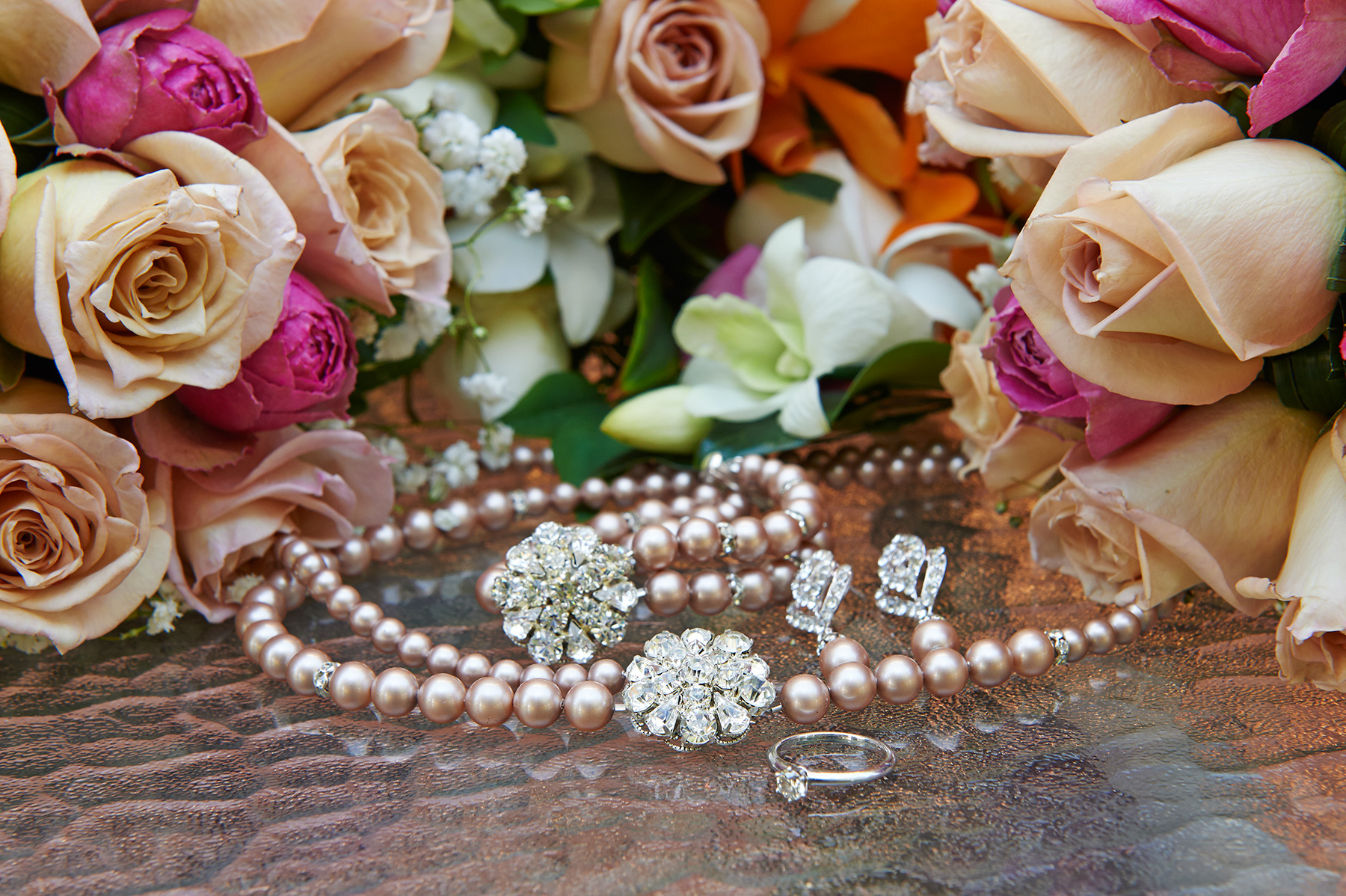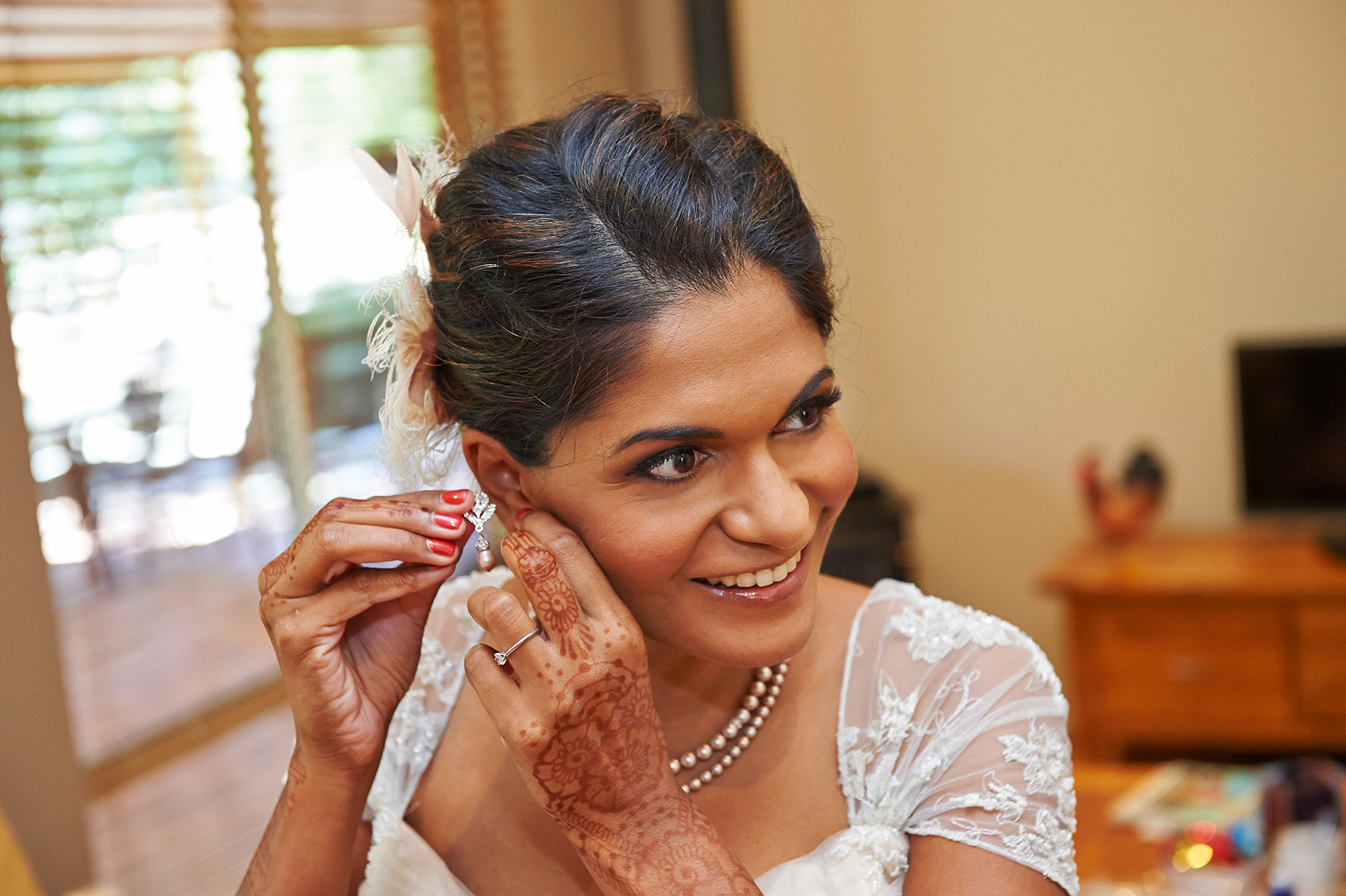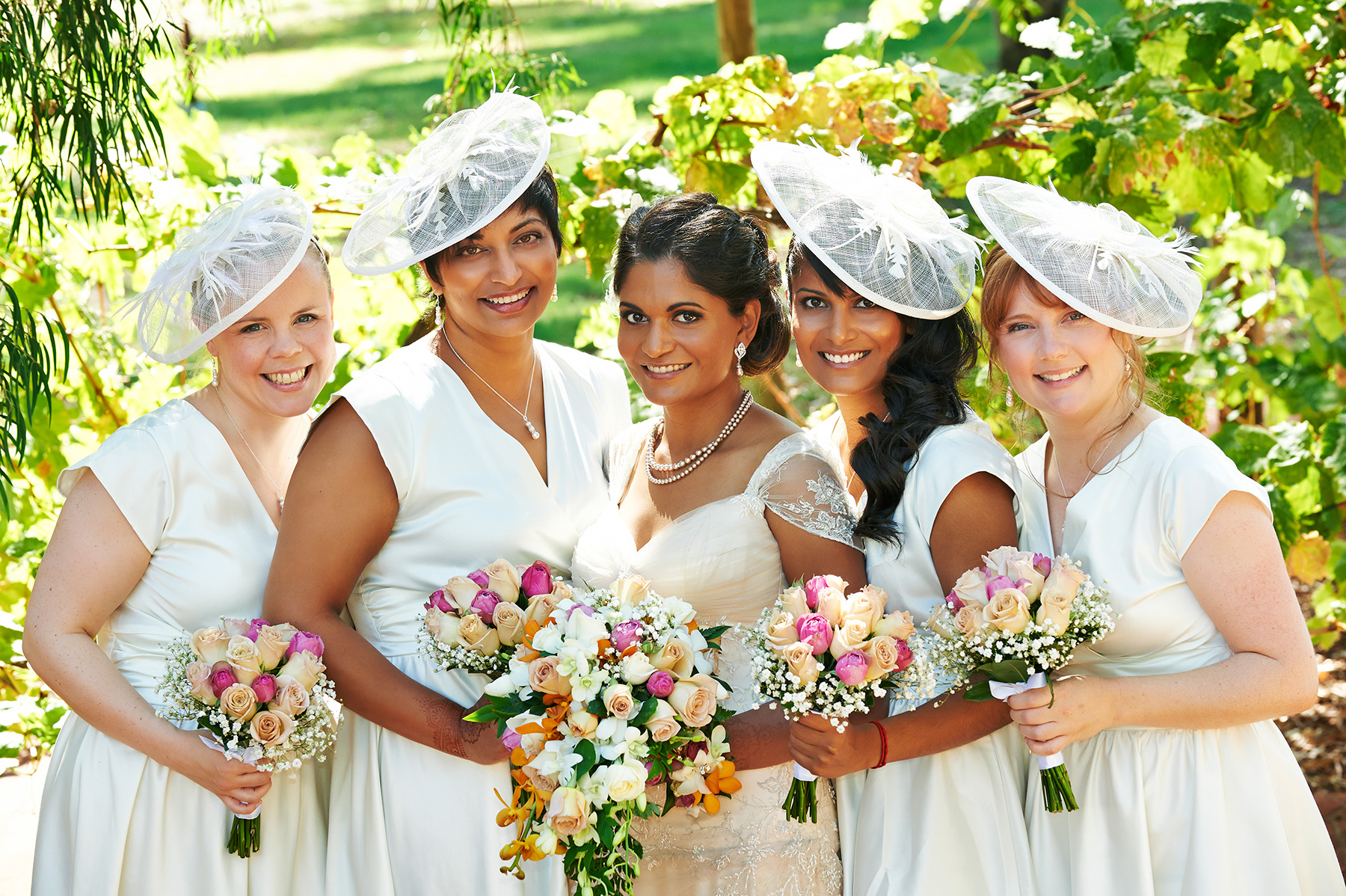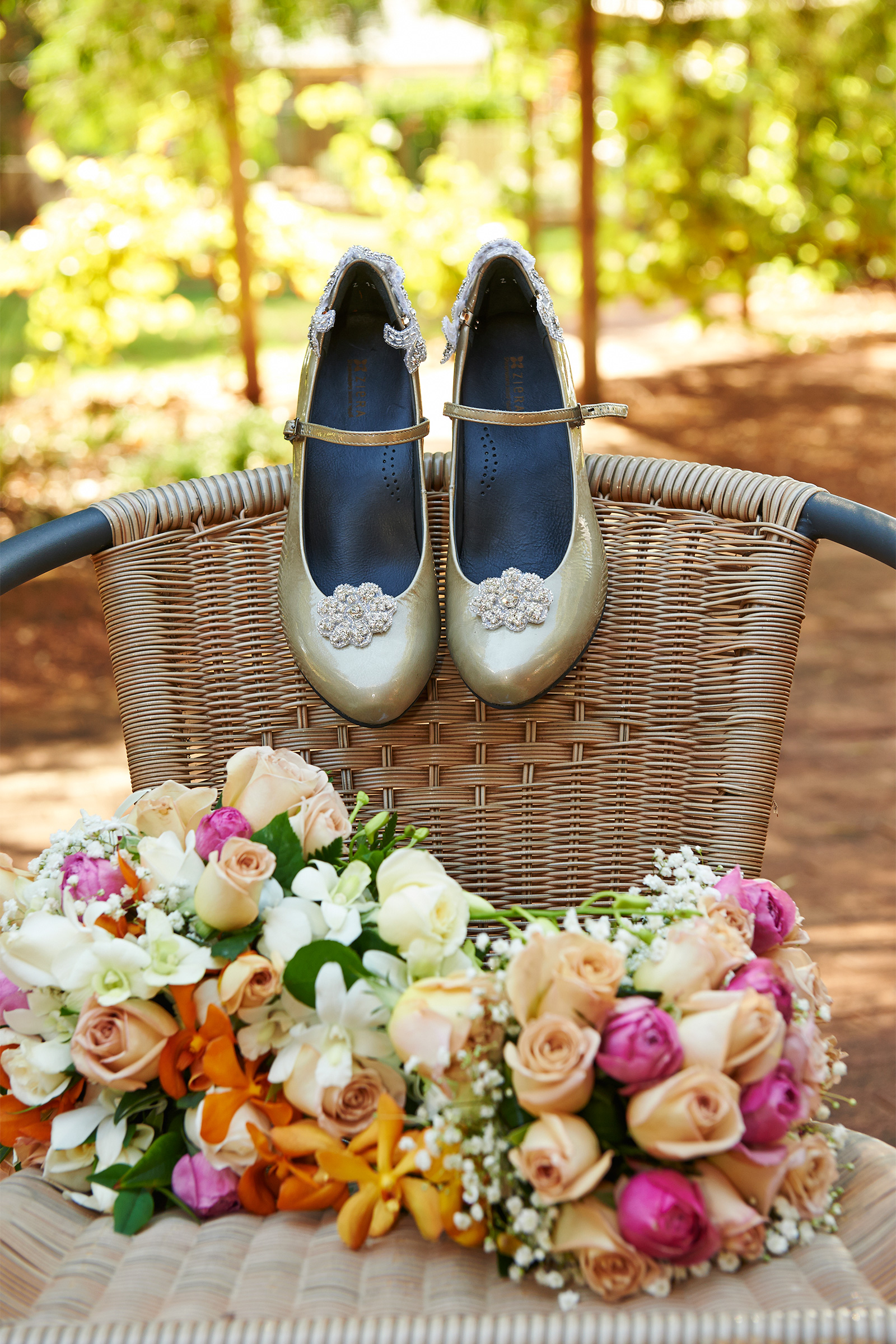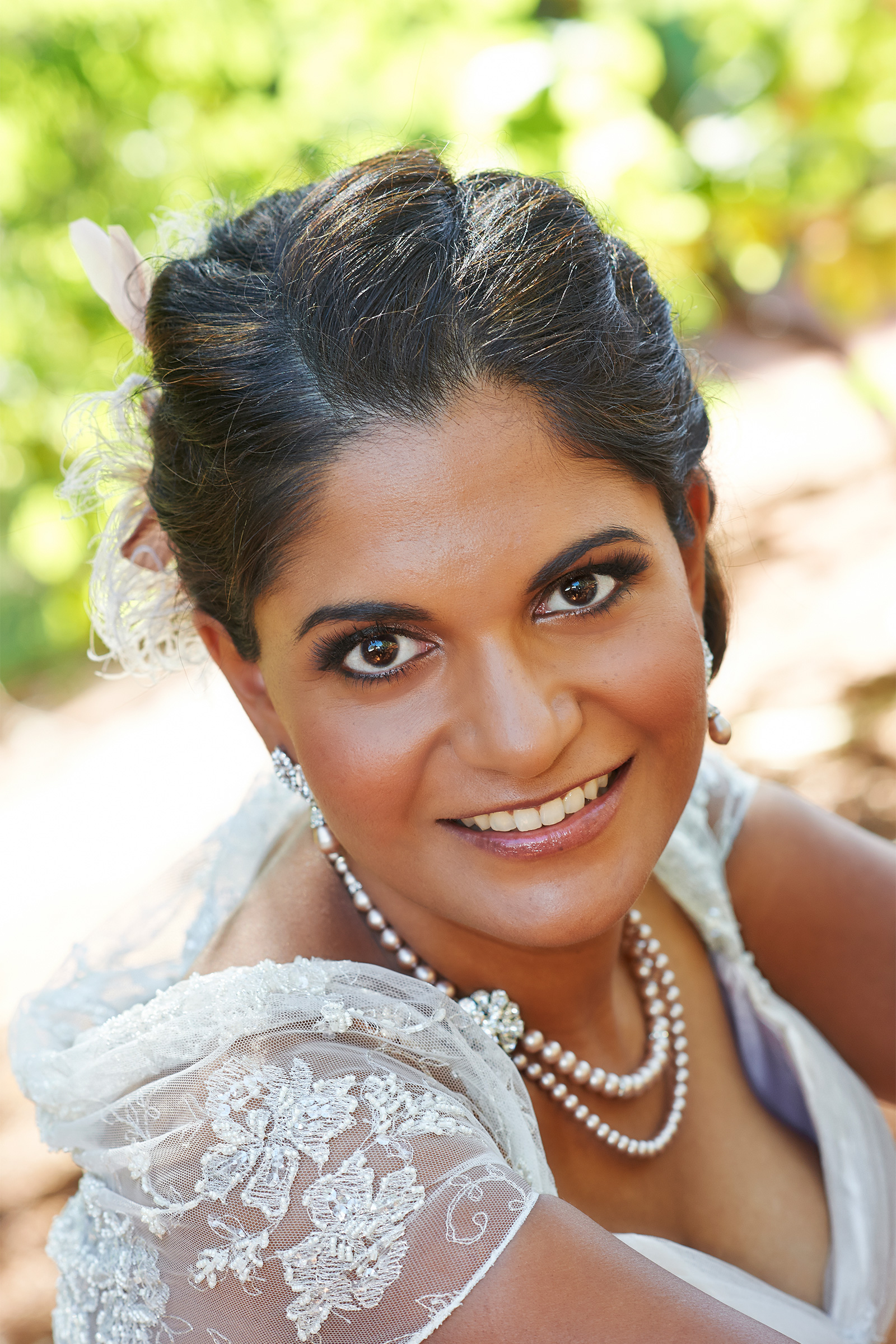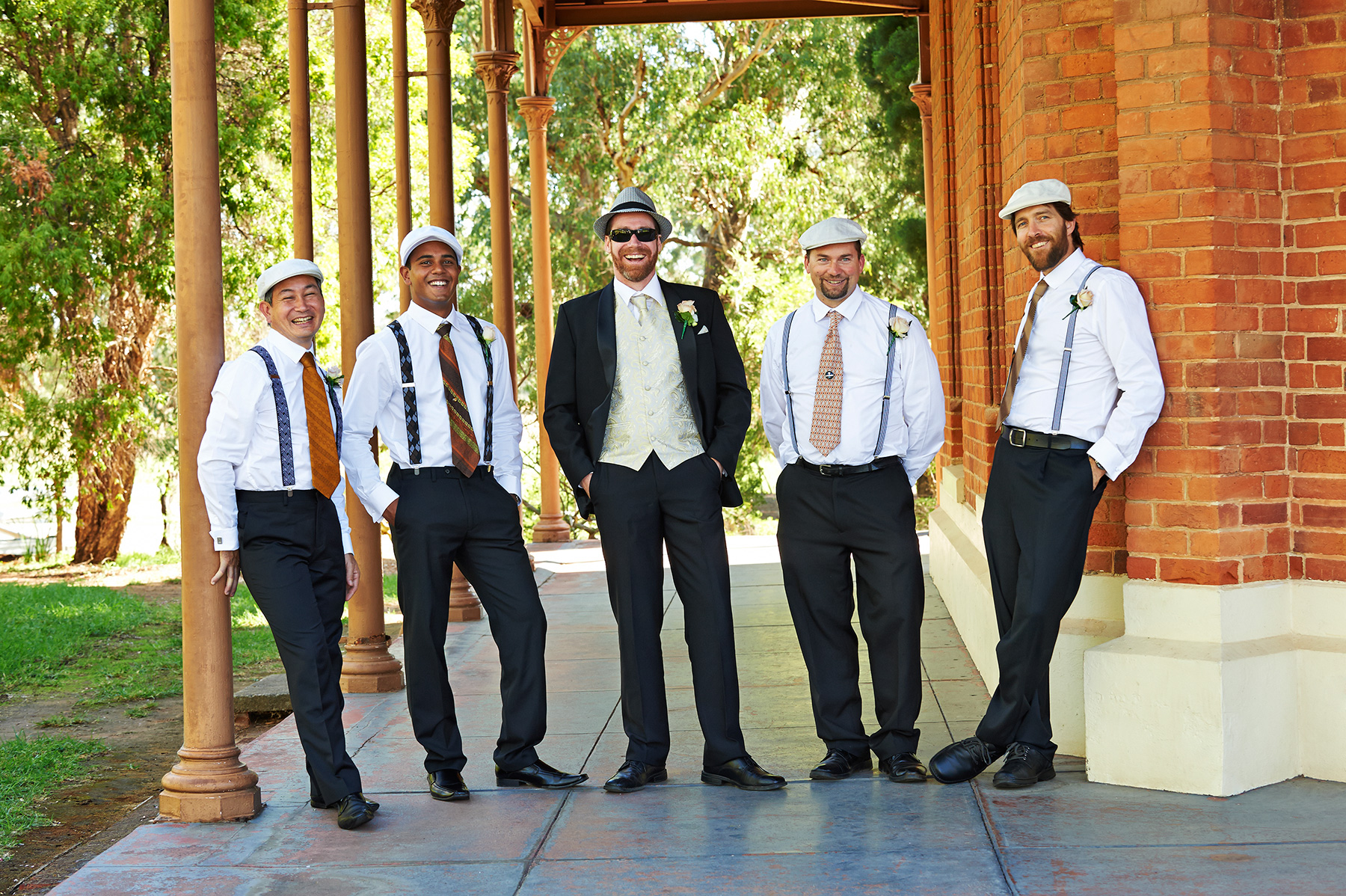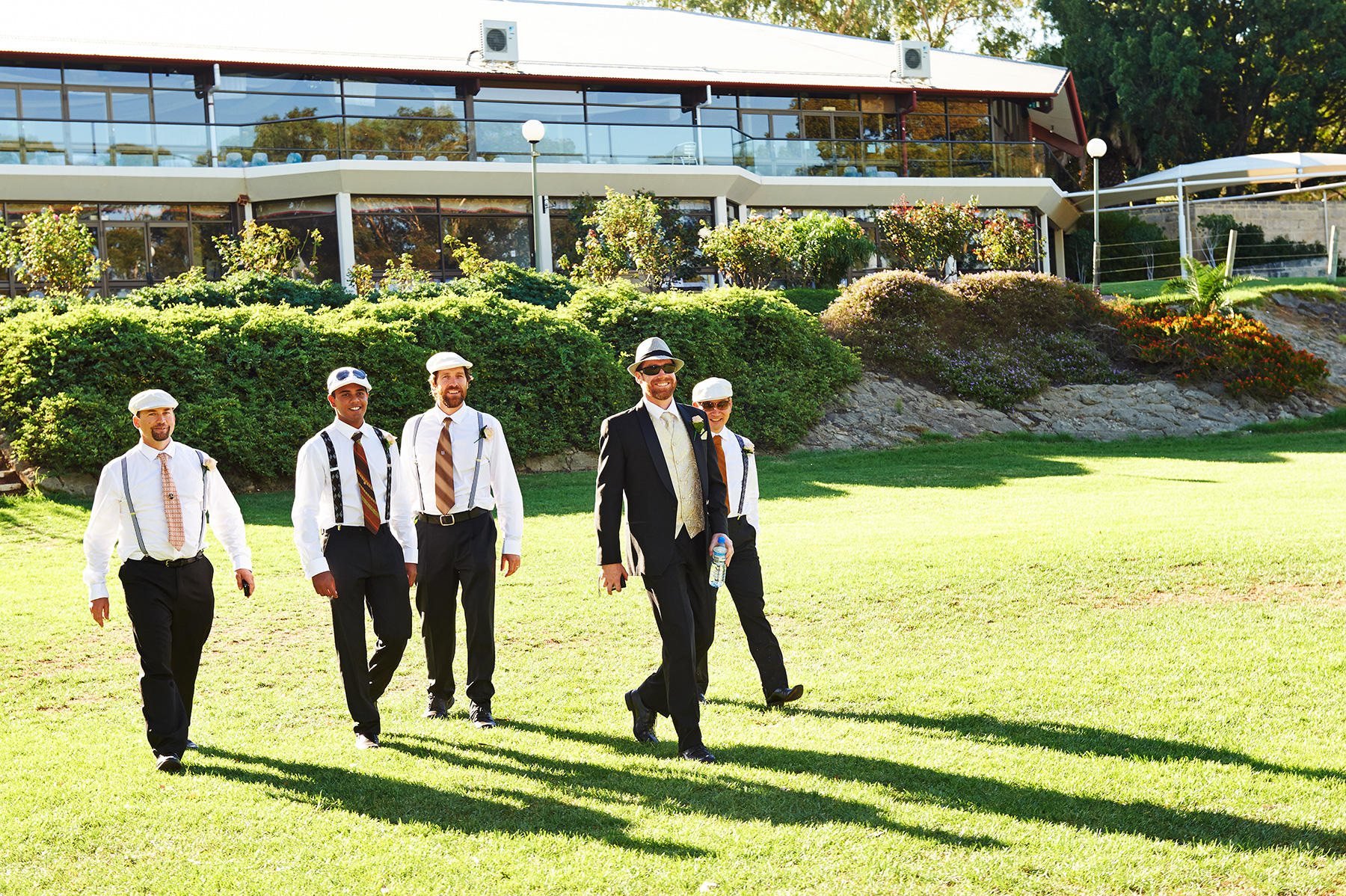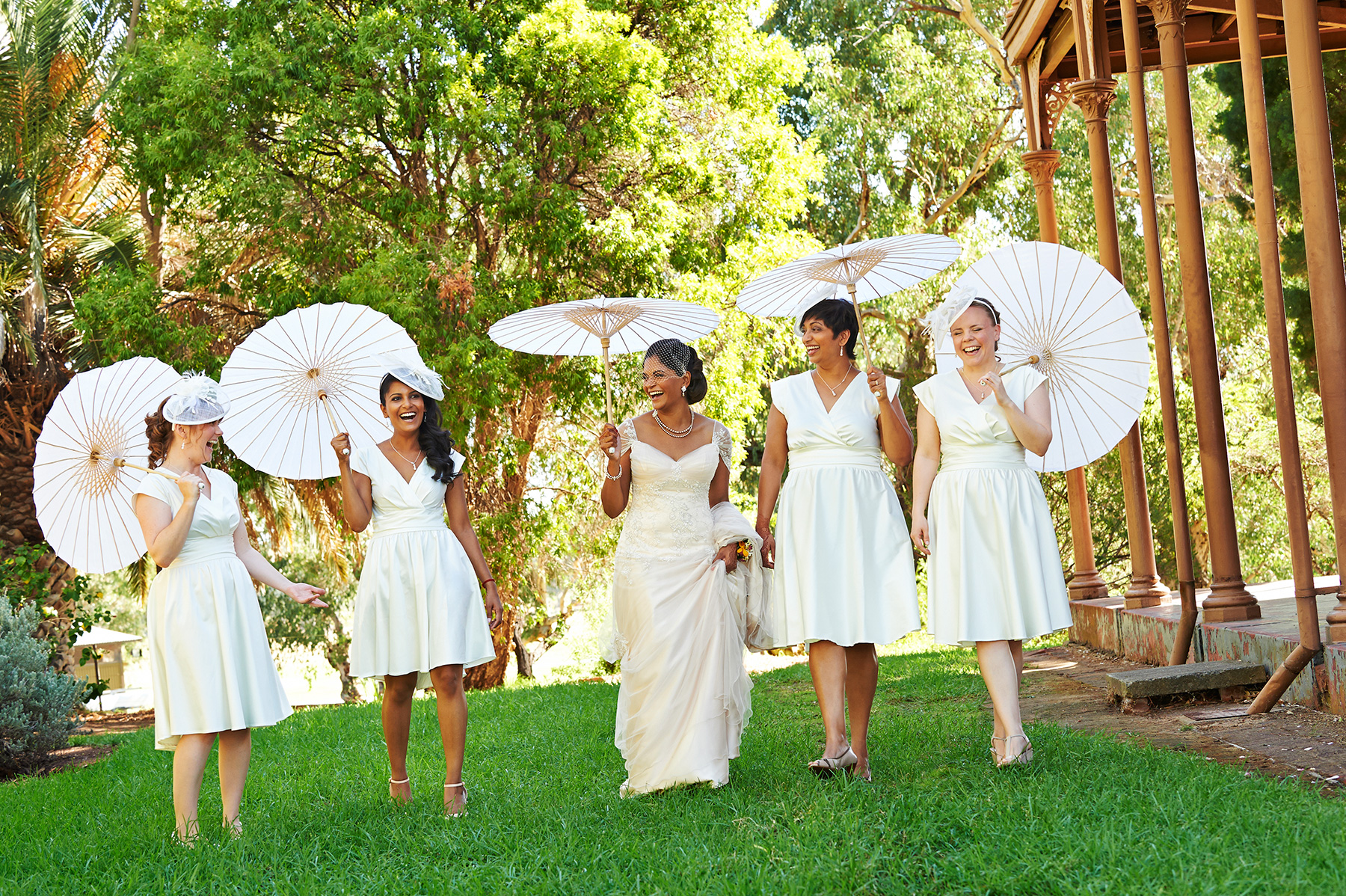 Praema stunned in an Elizabeth de Varga gown with custom-designed neckline, while parasols were a cute touch that also helped keep the harsh Western Australian sun at bay.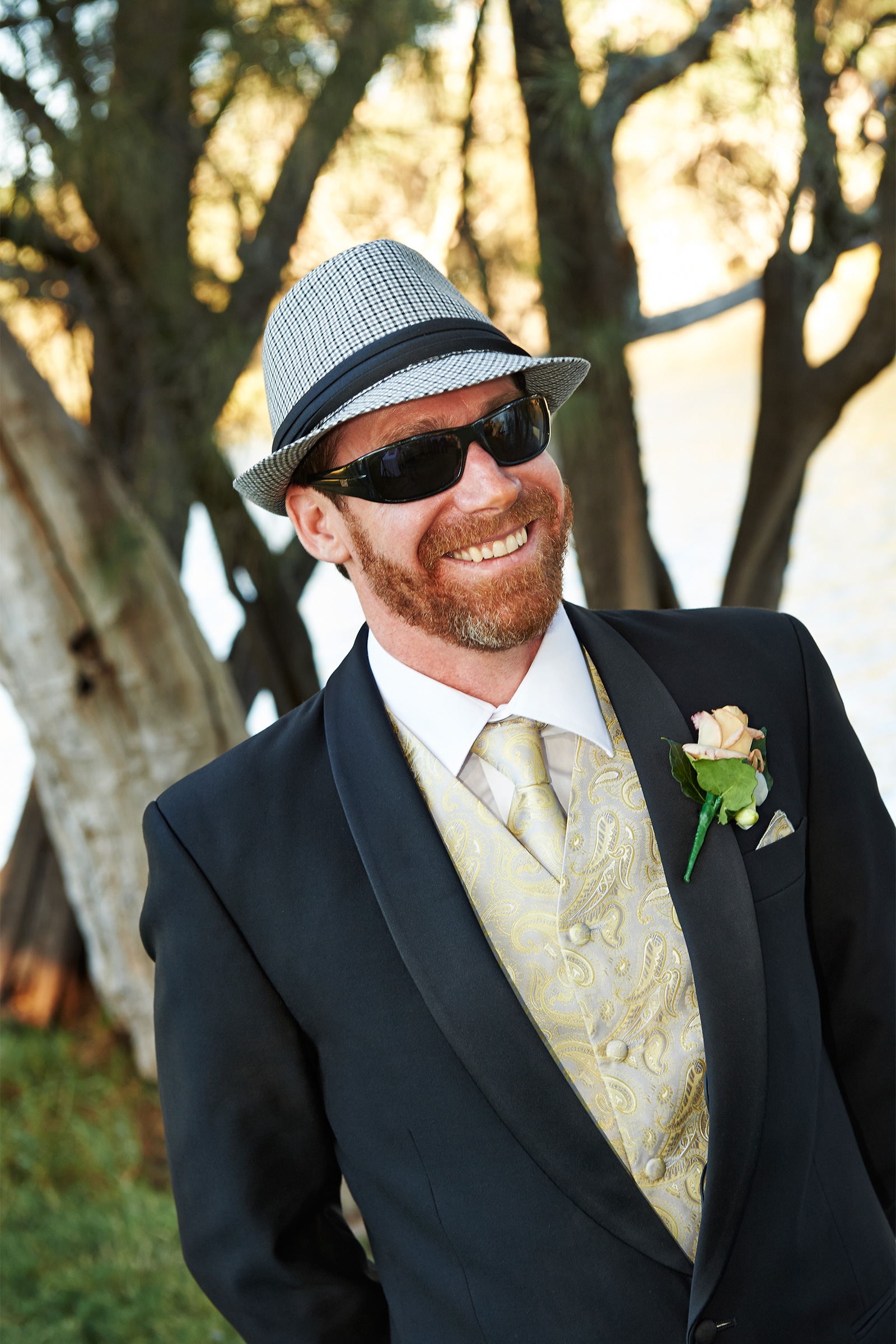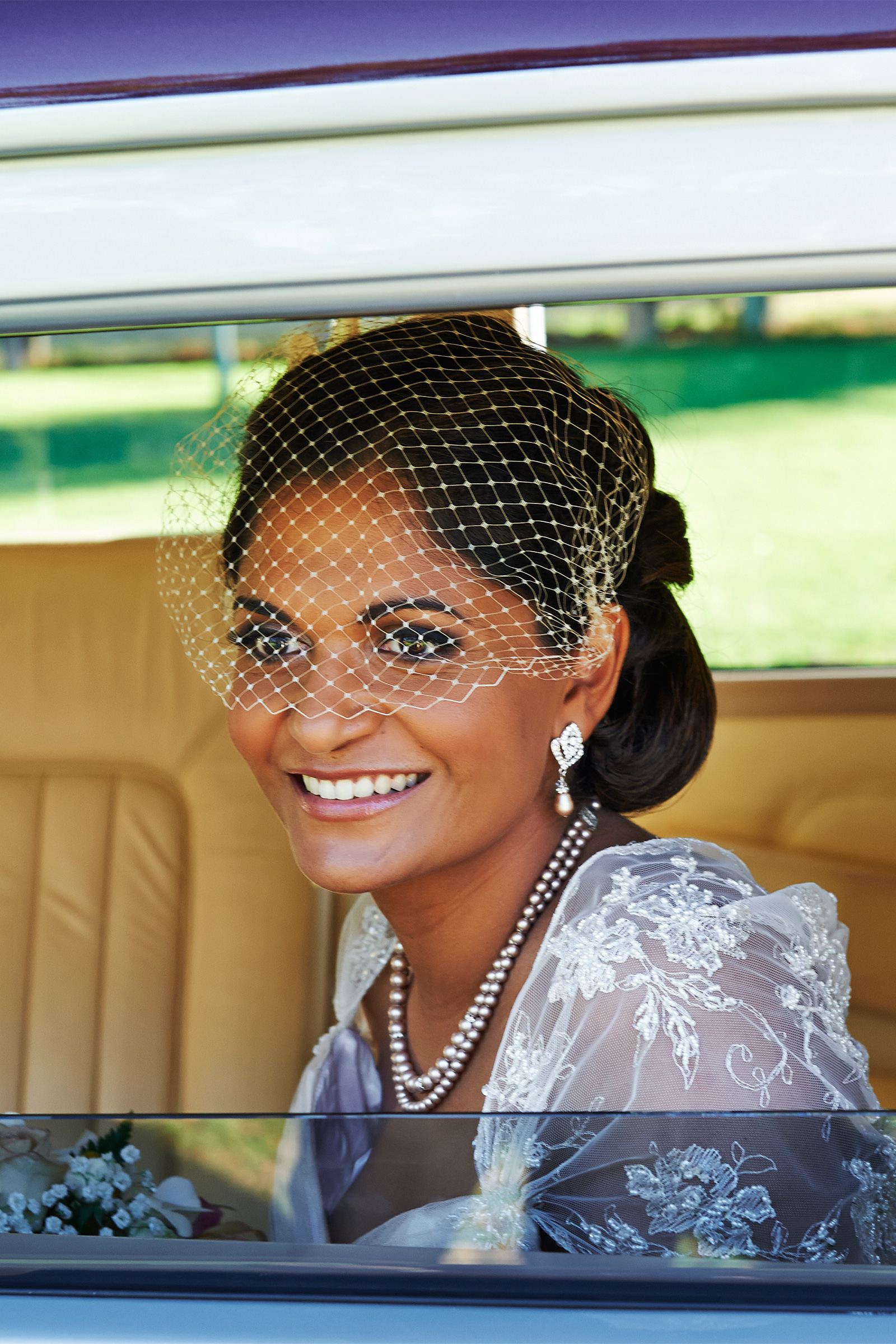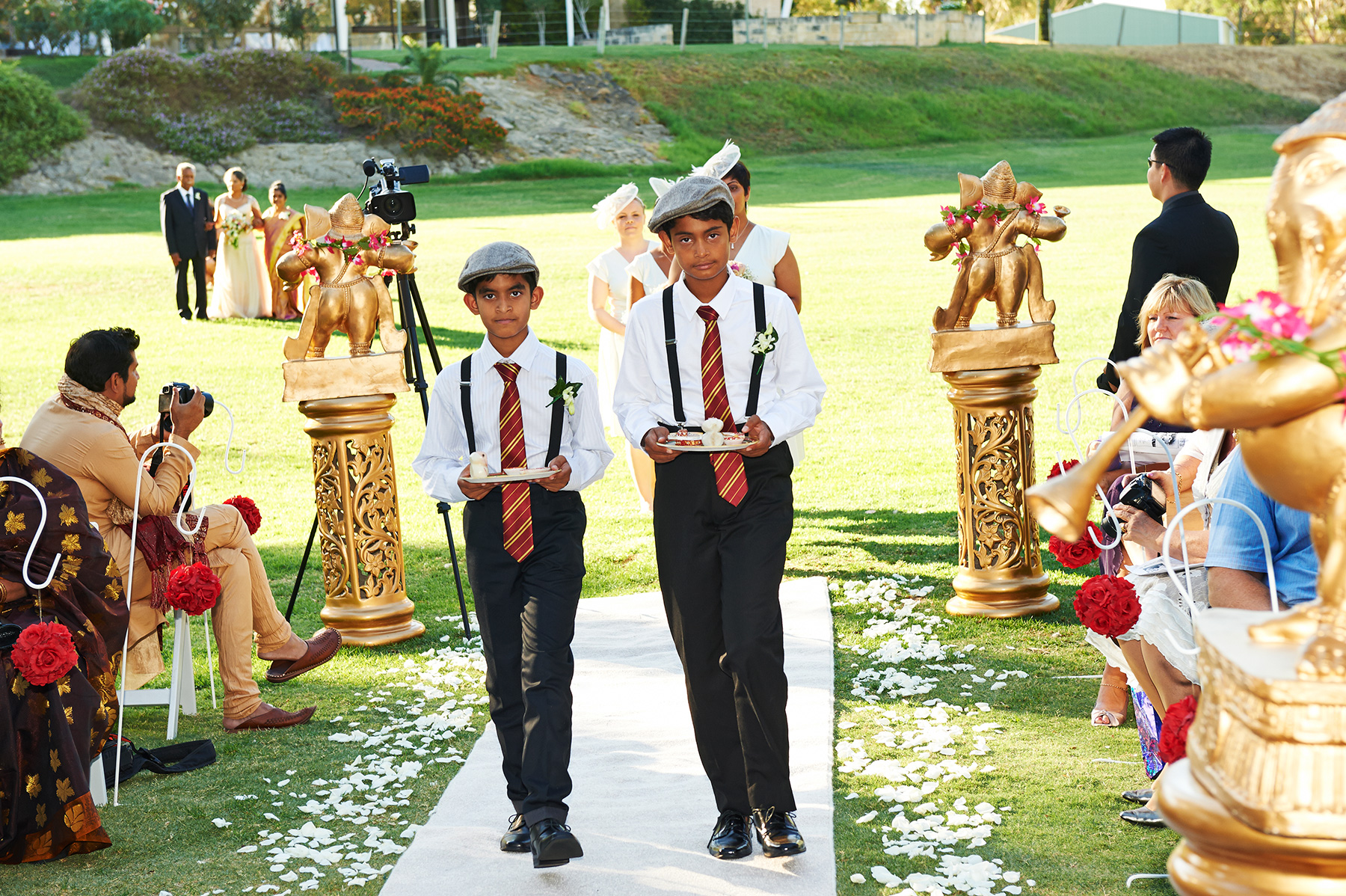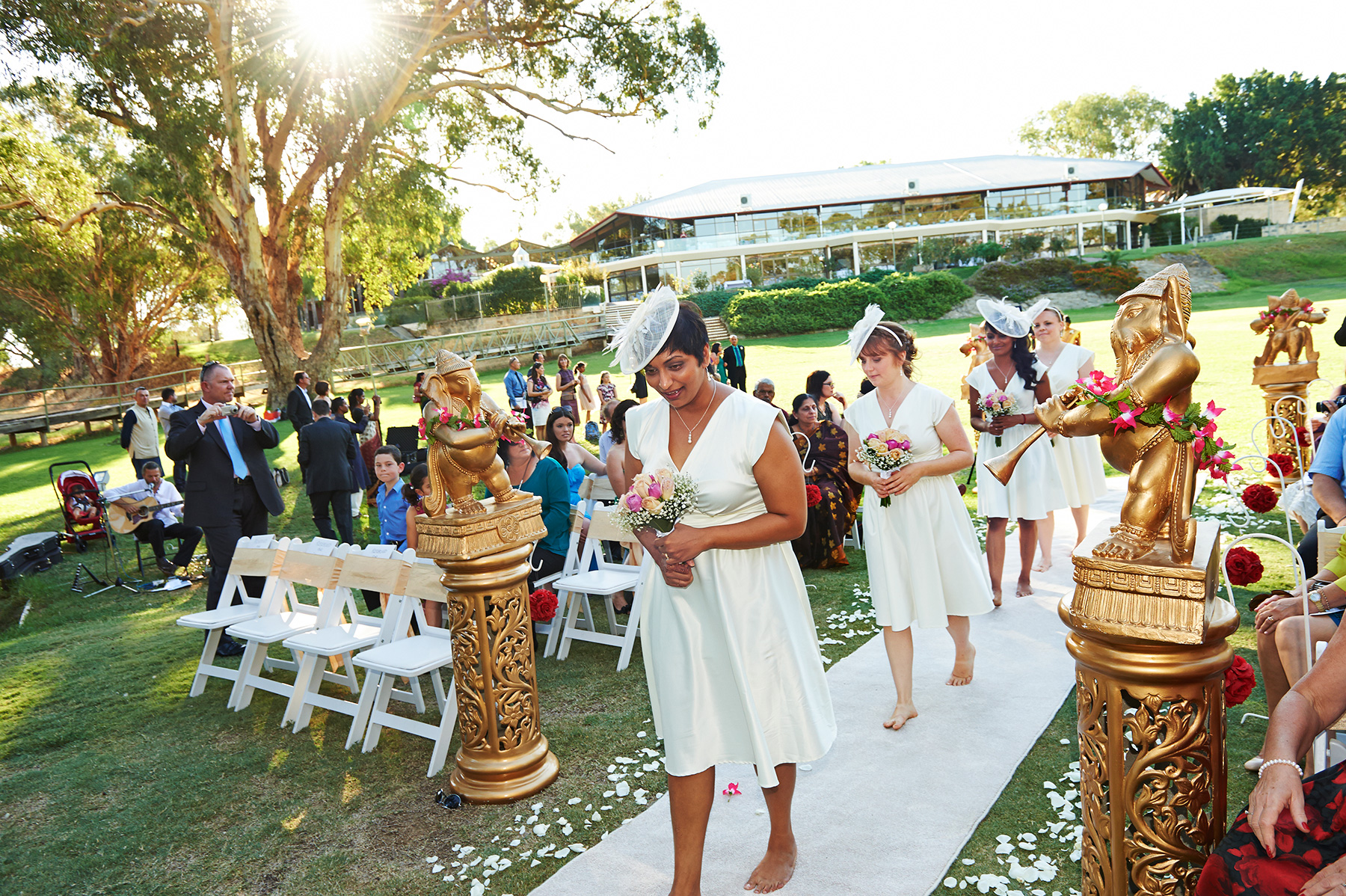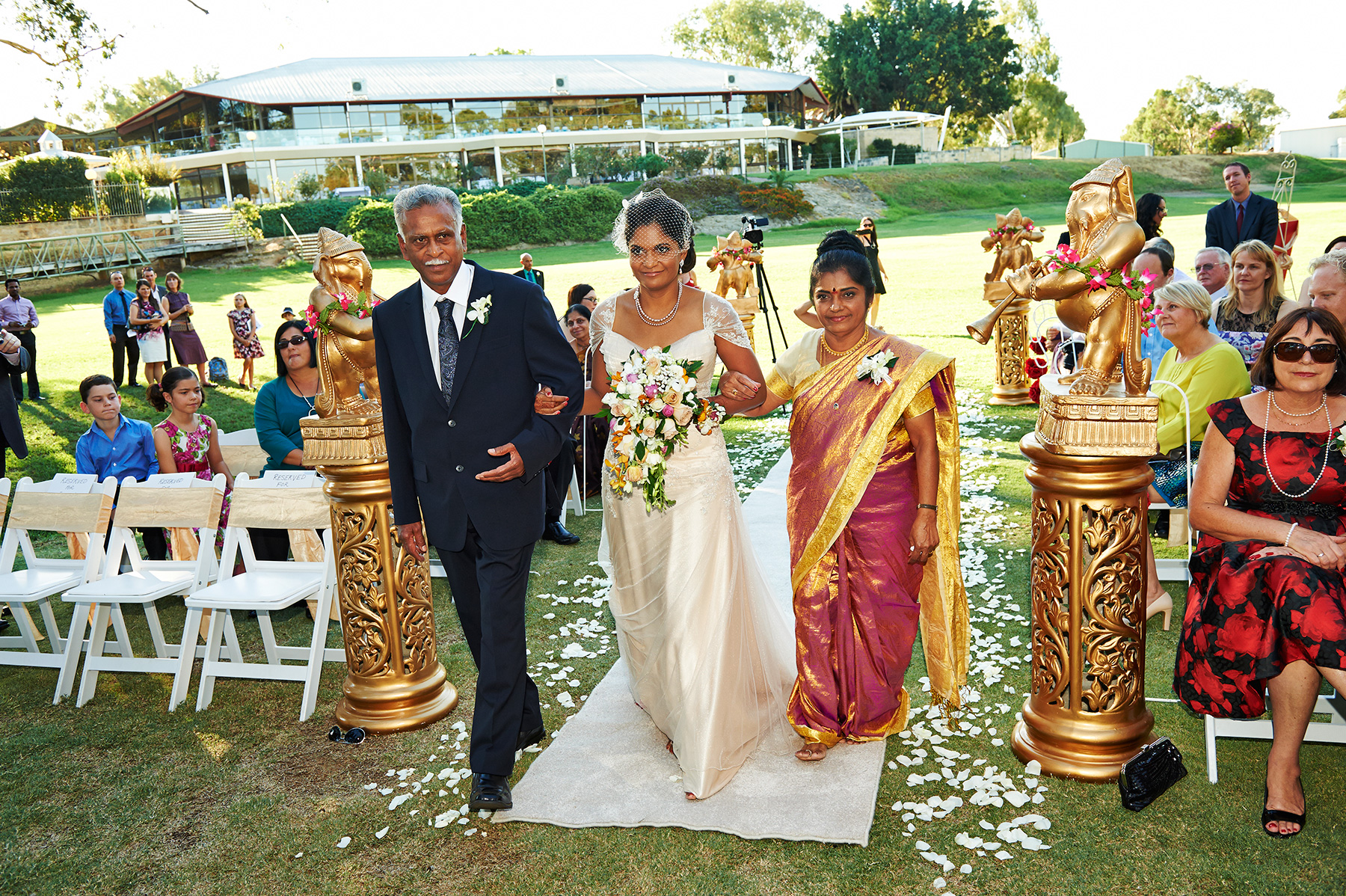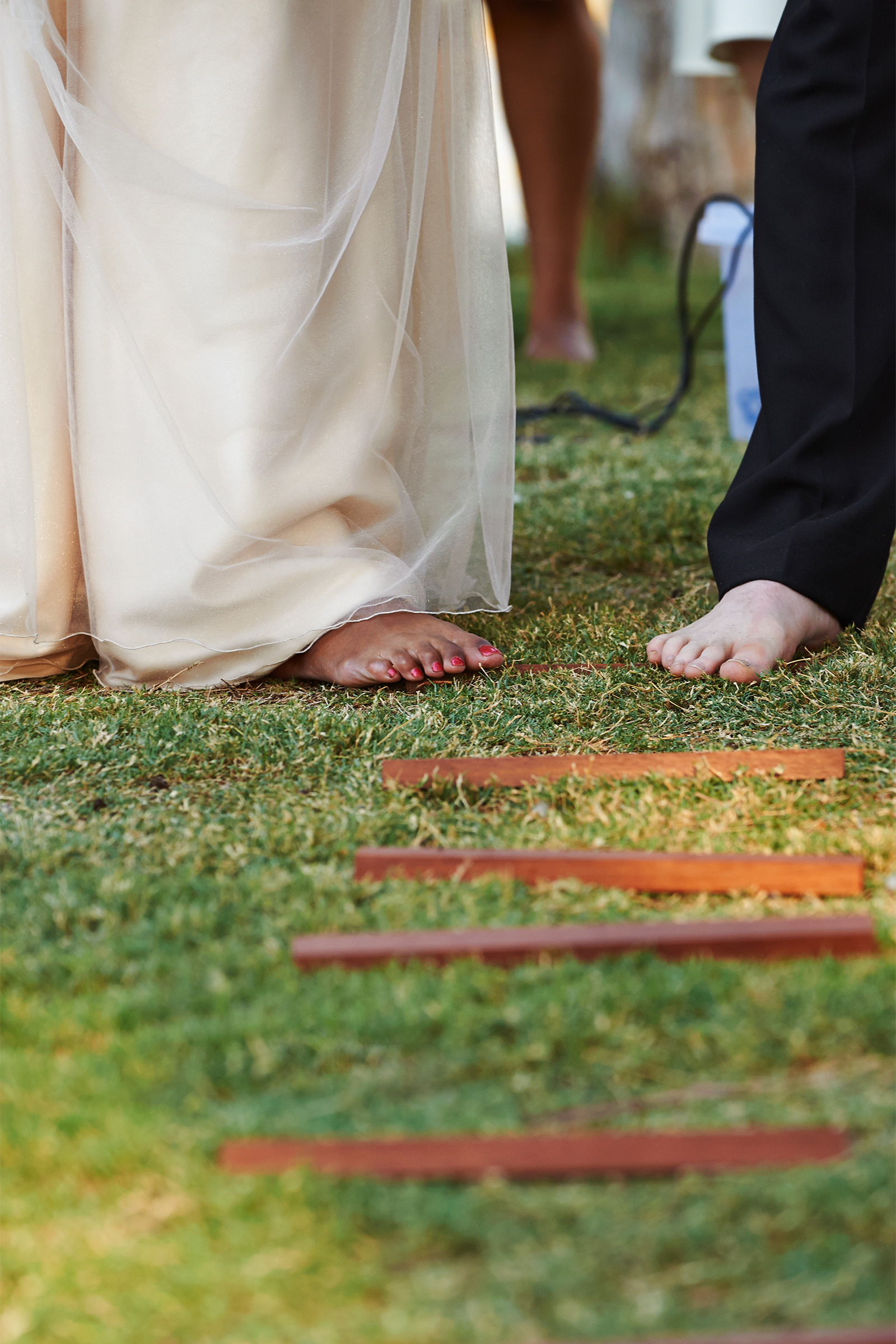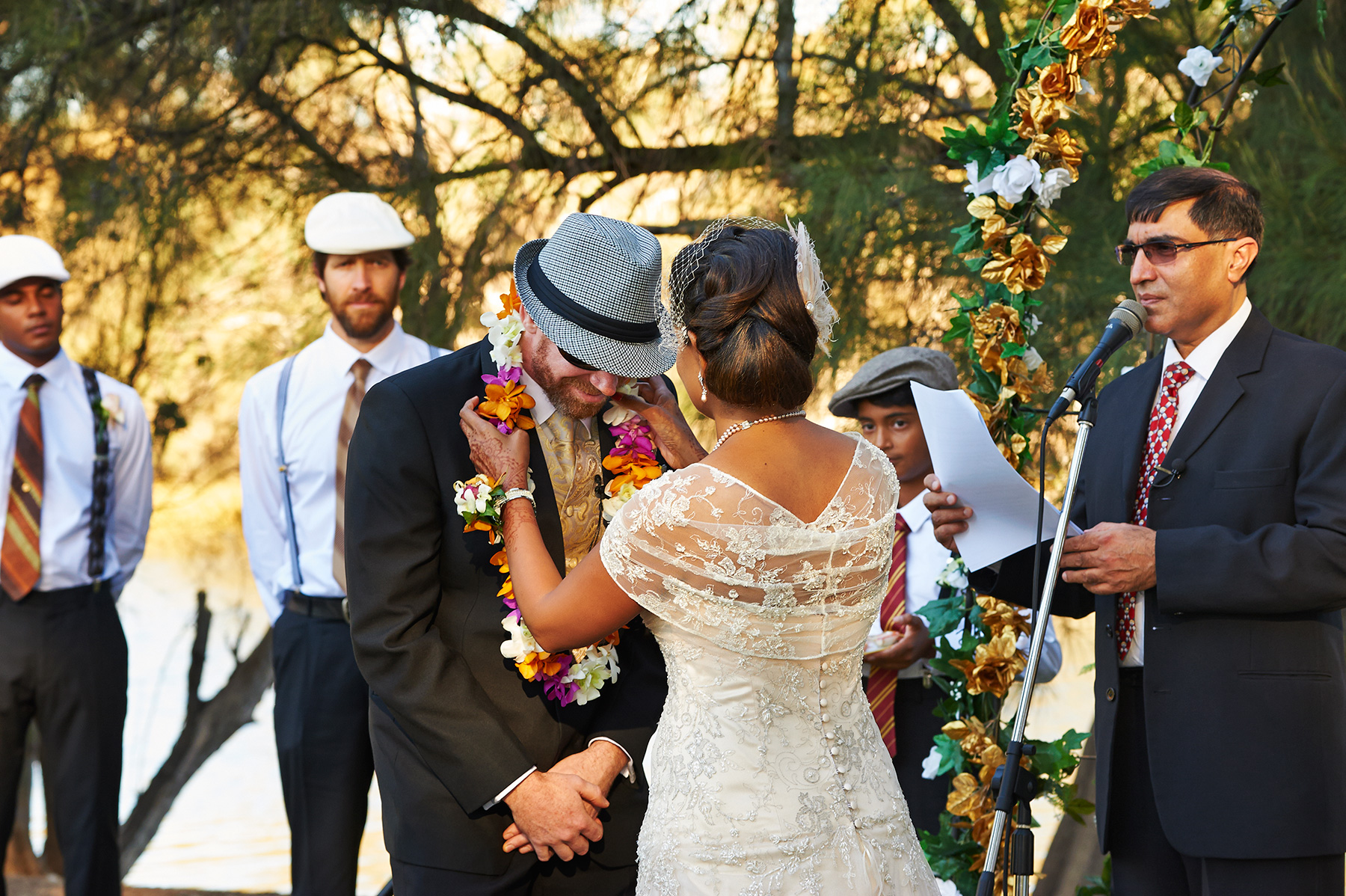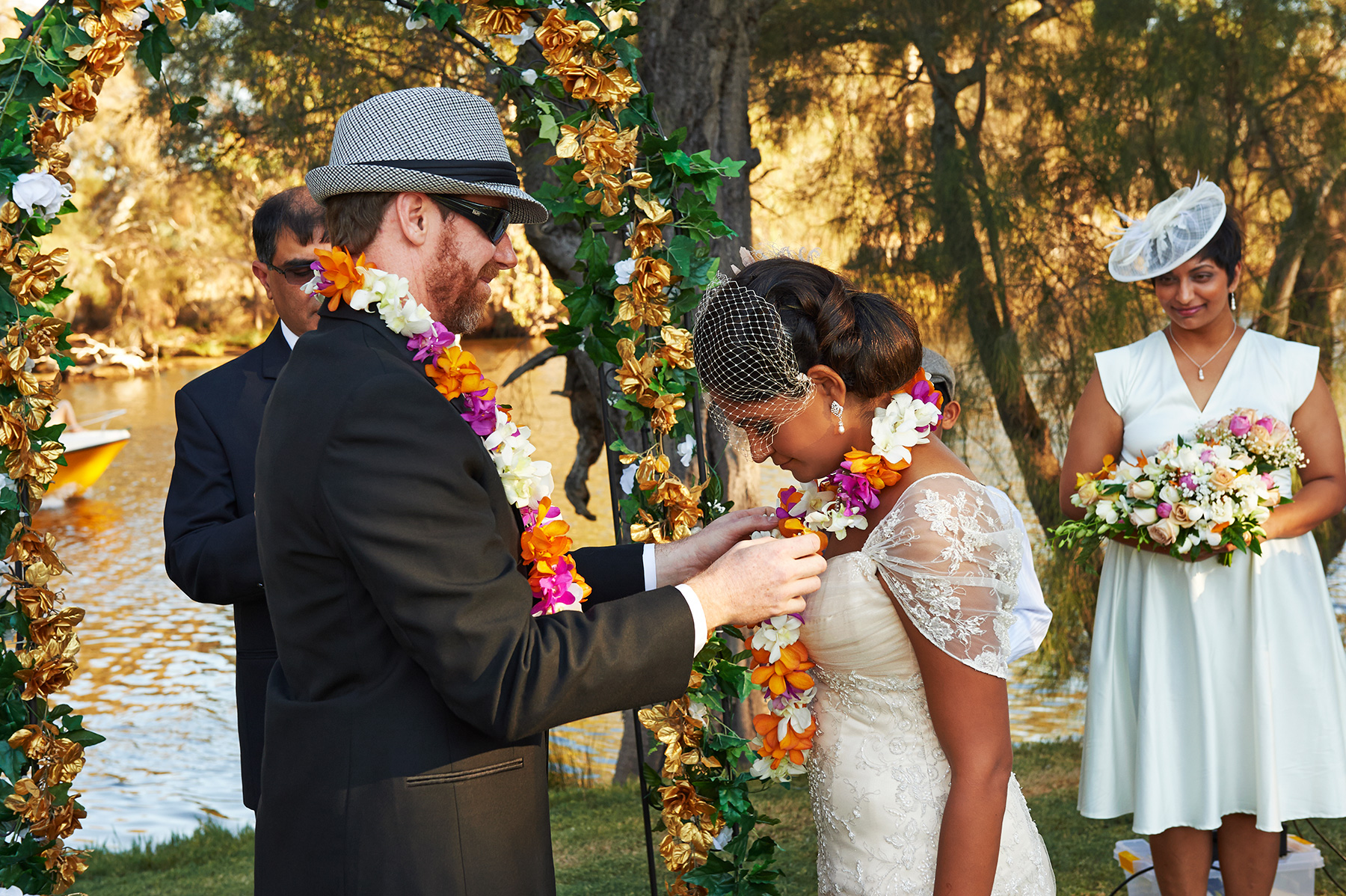 A traditional Hindu garland exchange took place during the ceremony.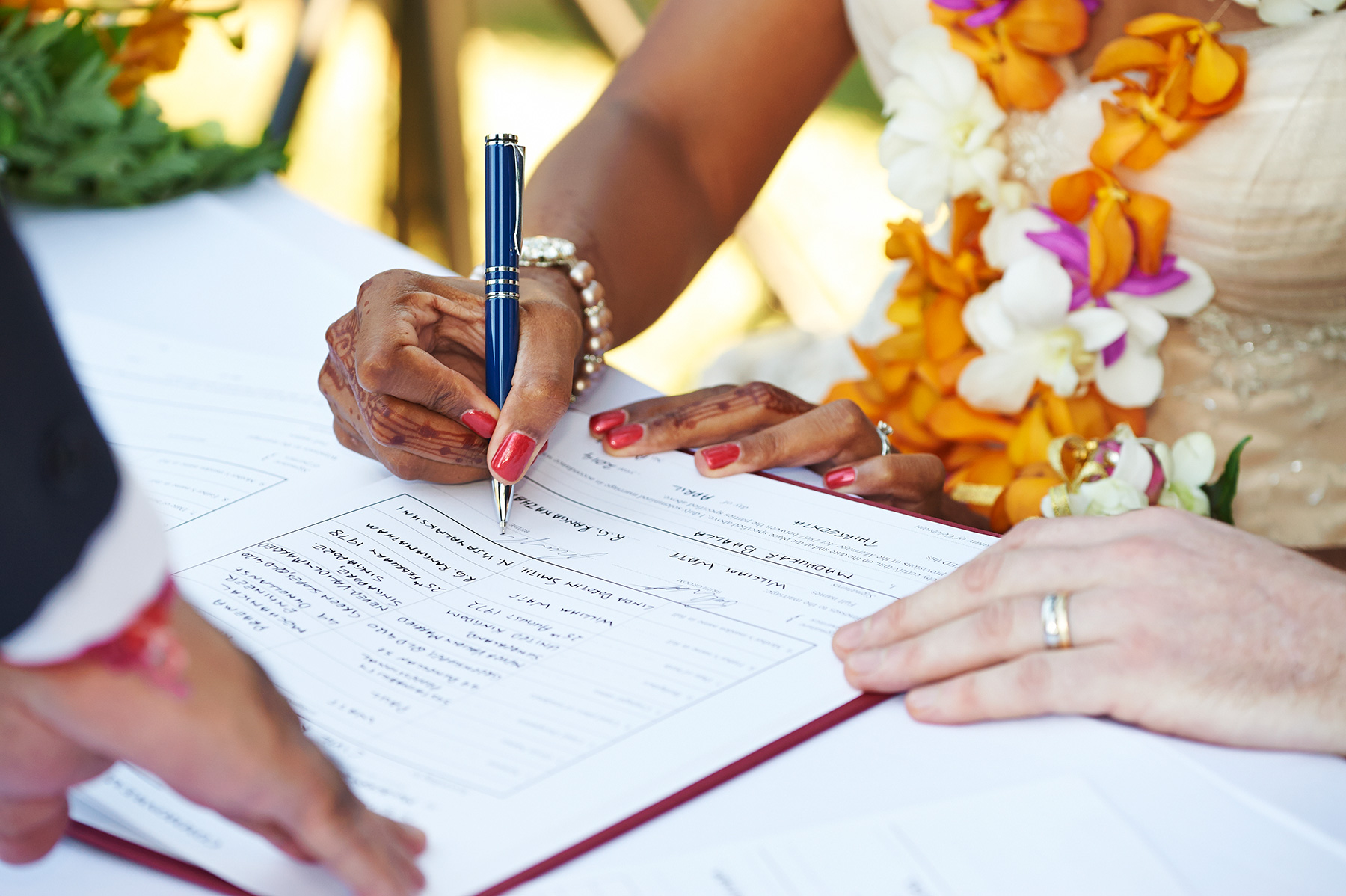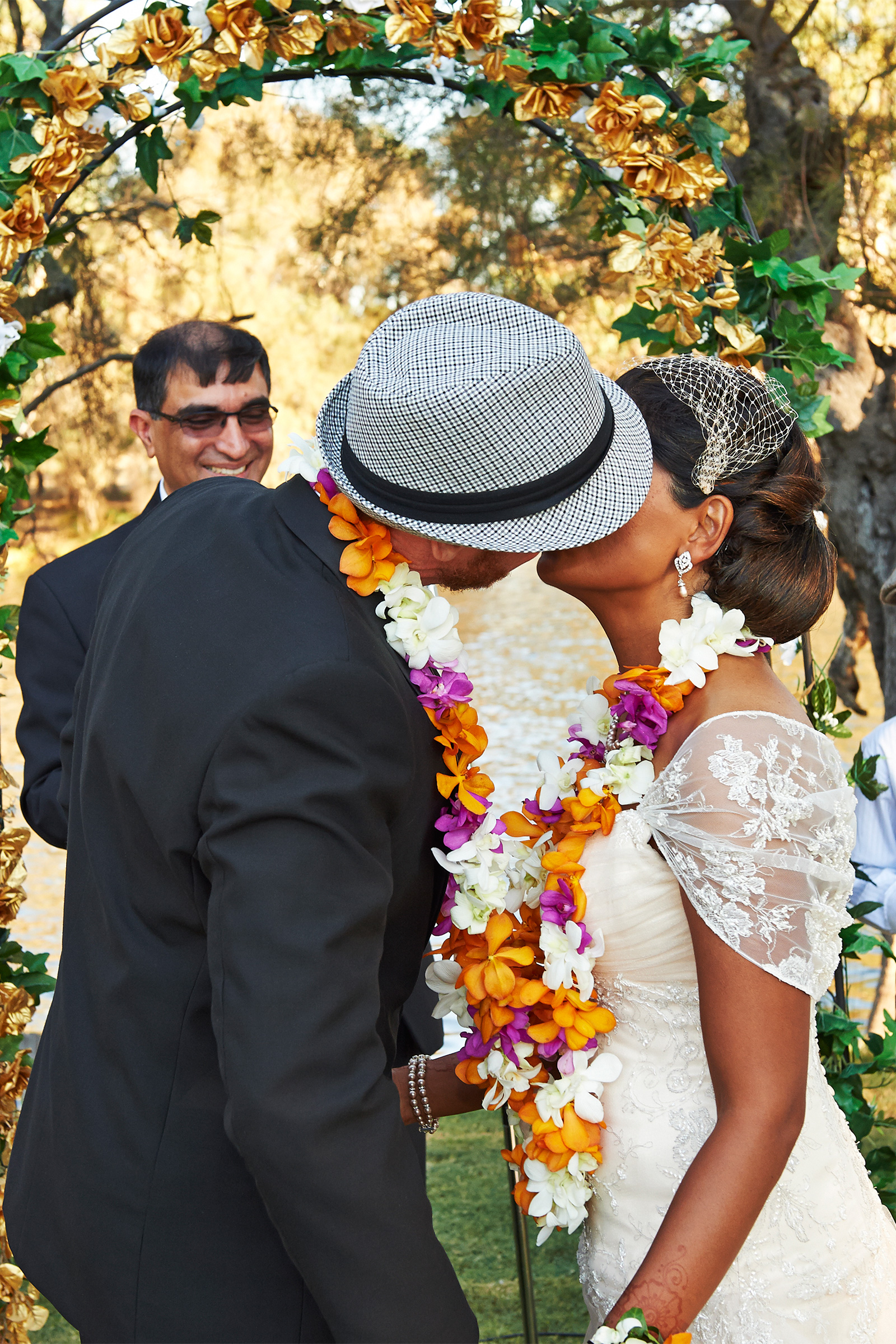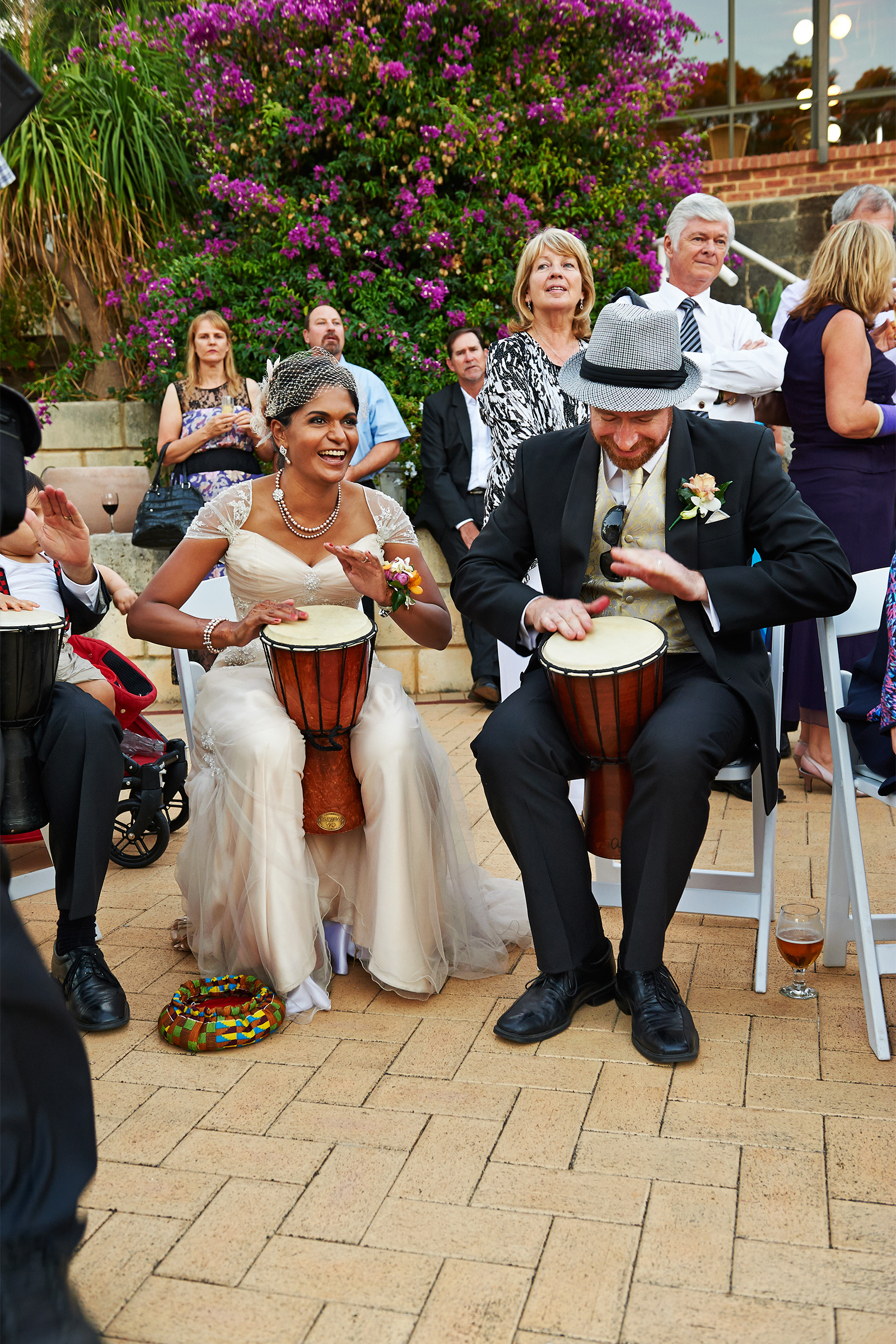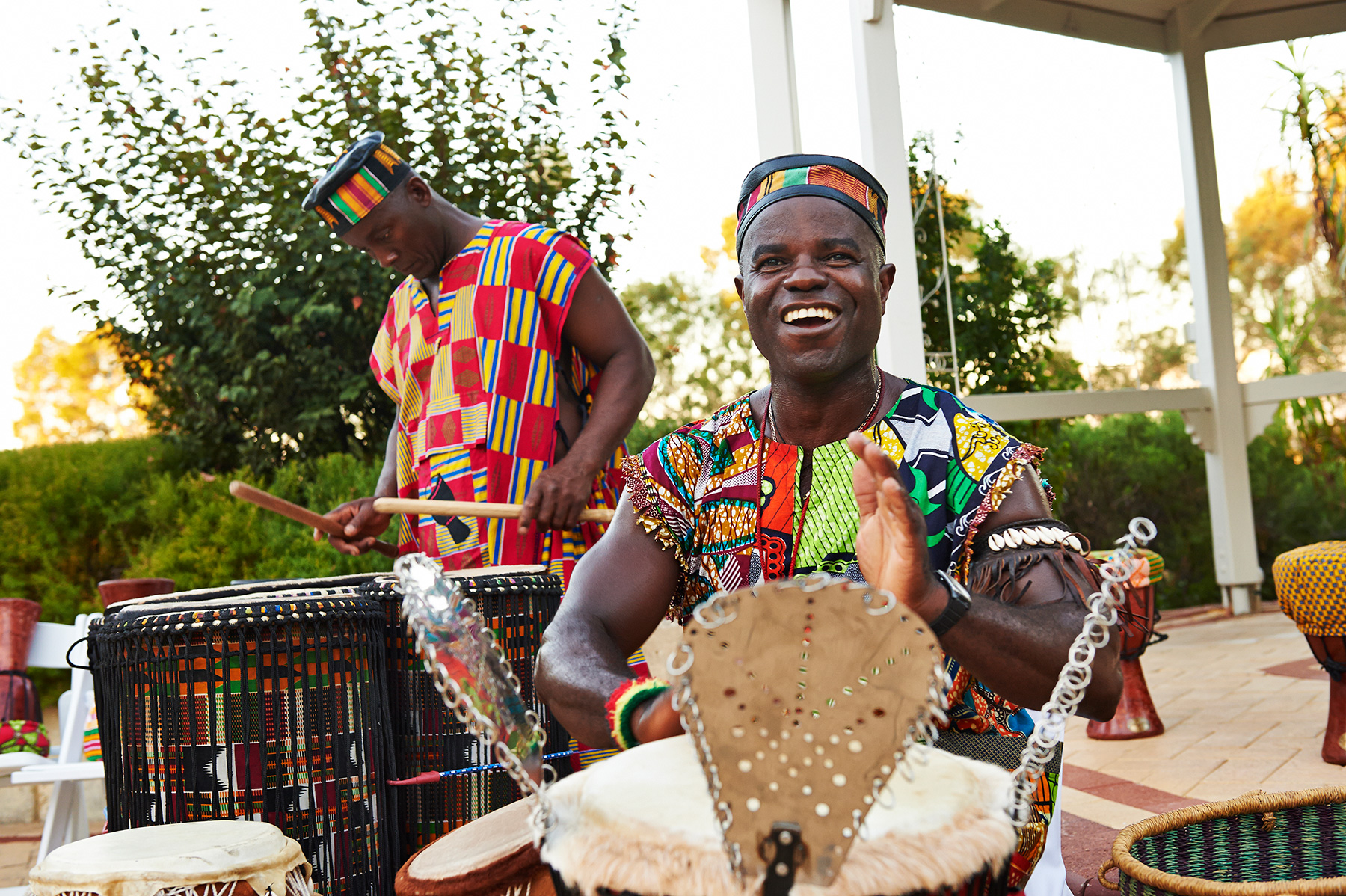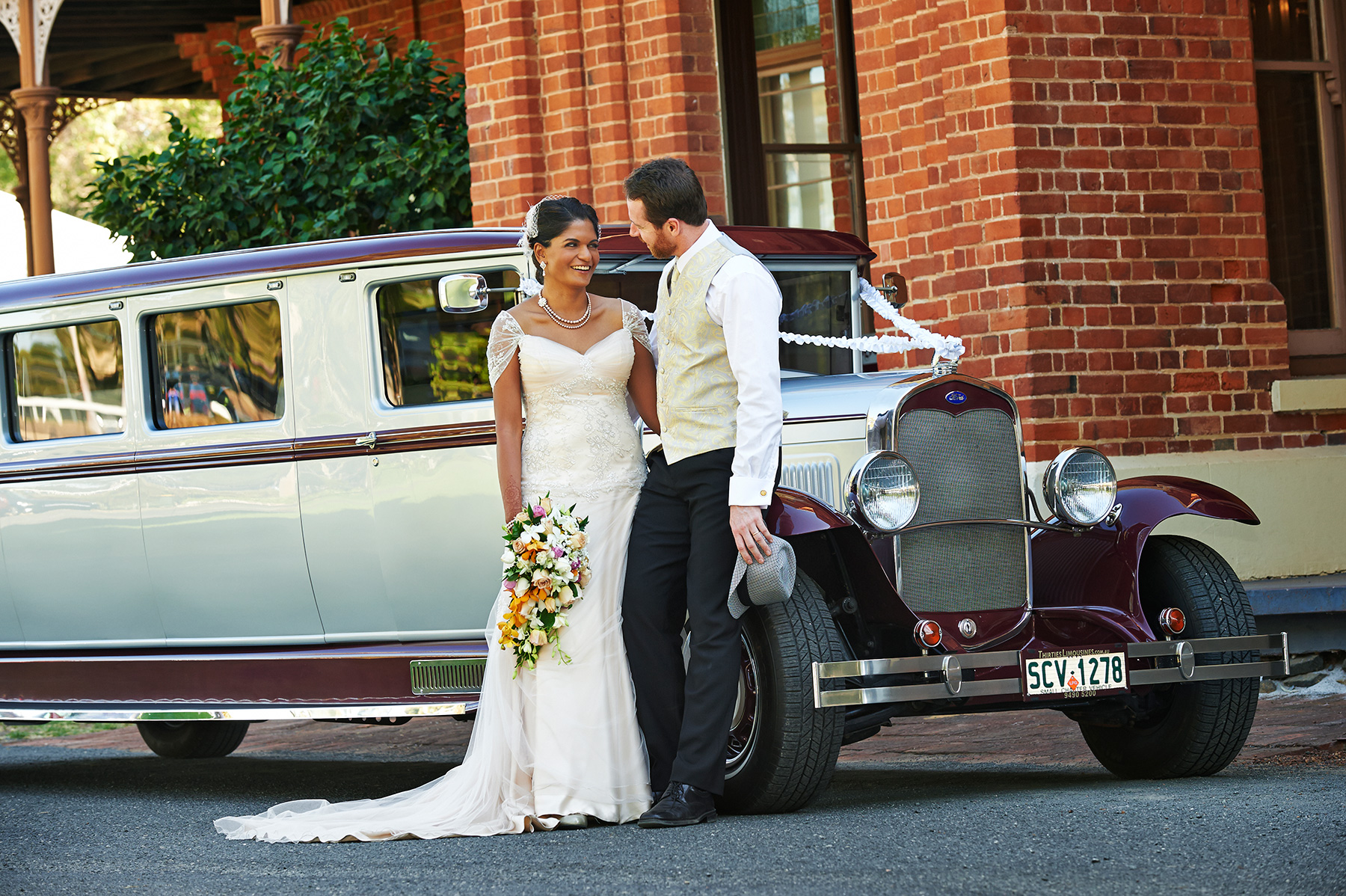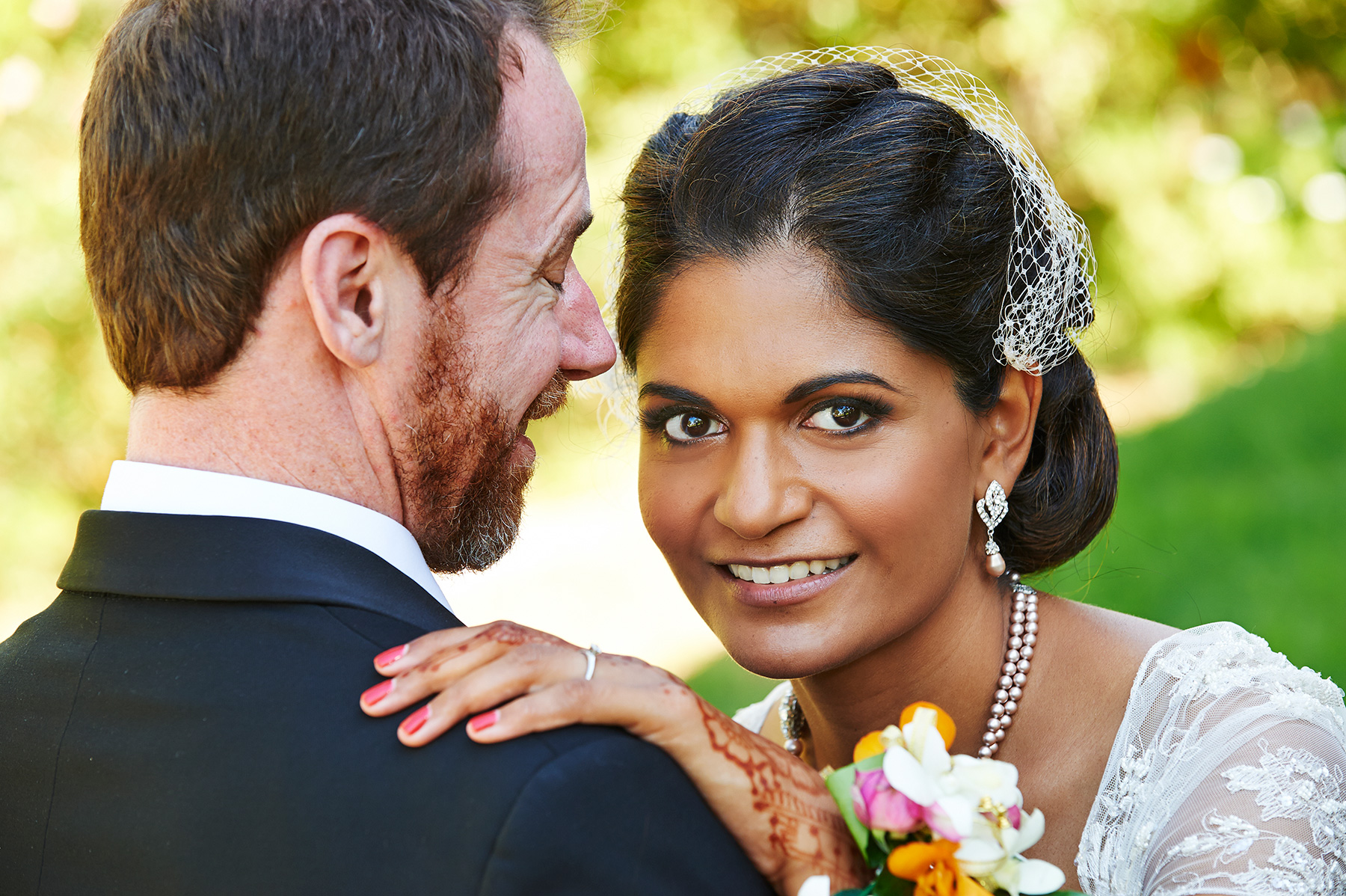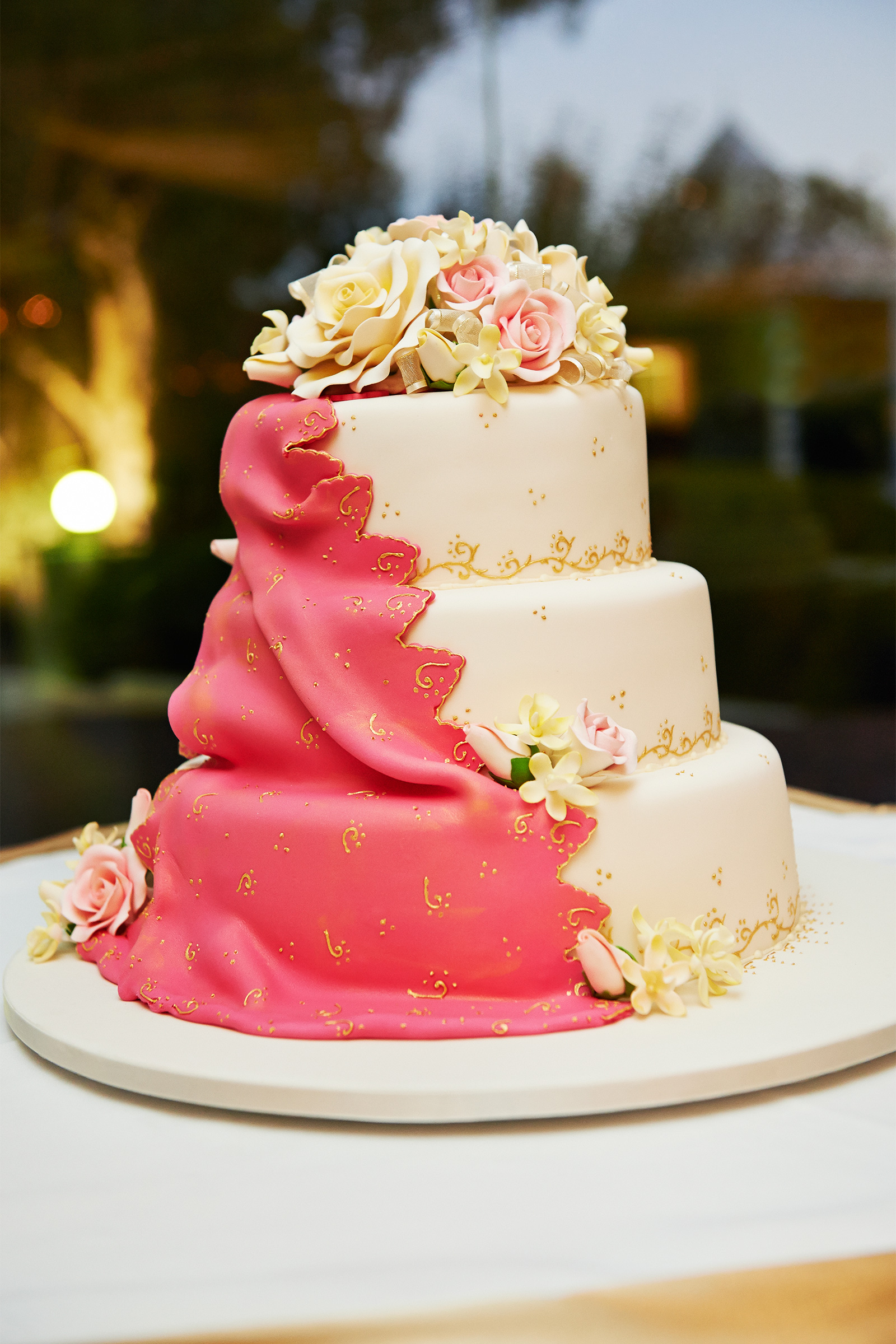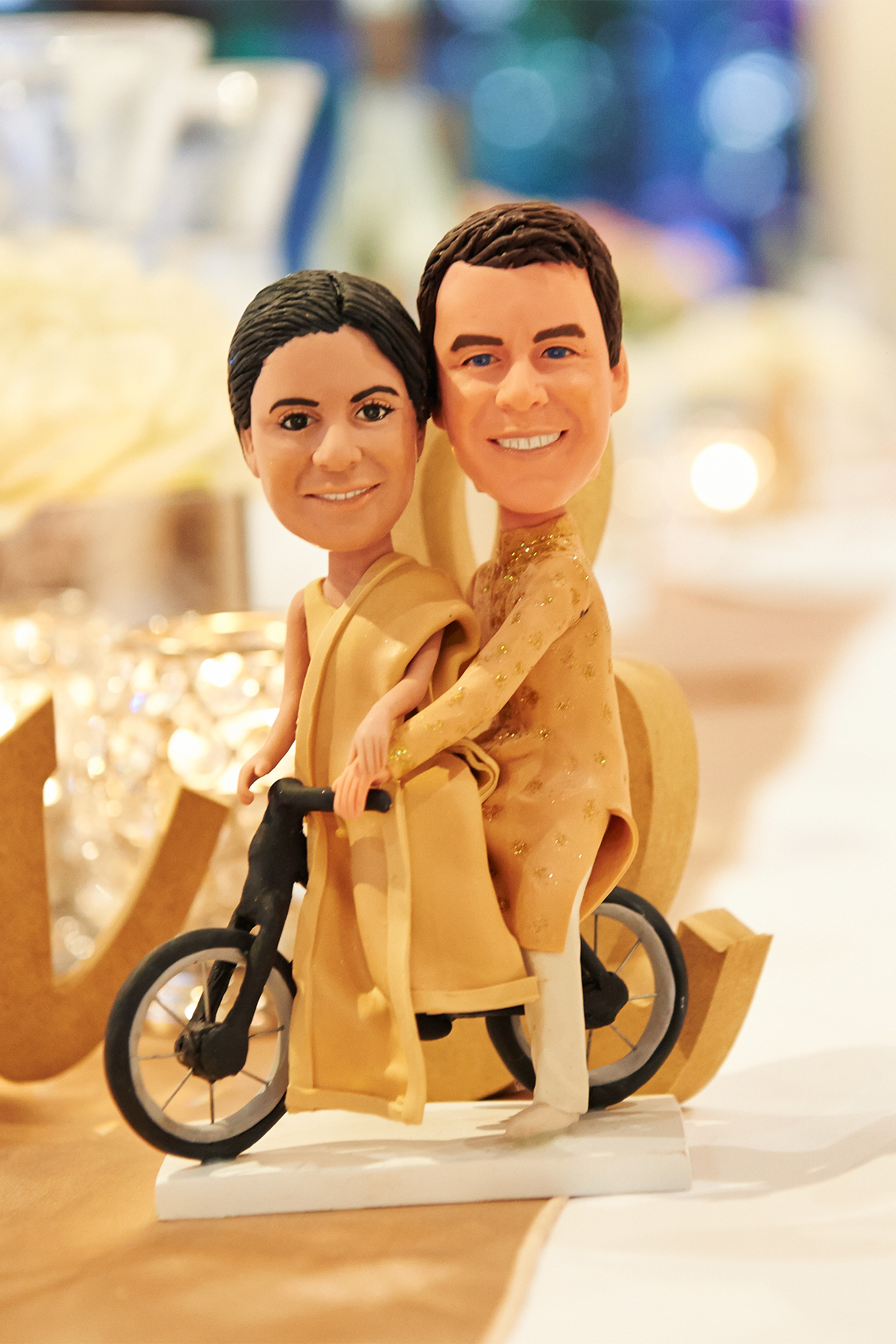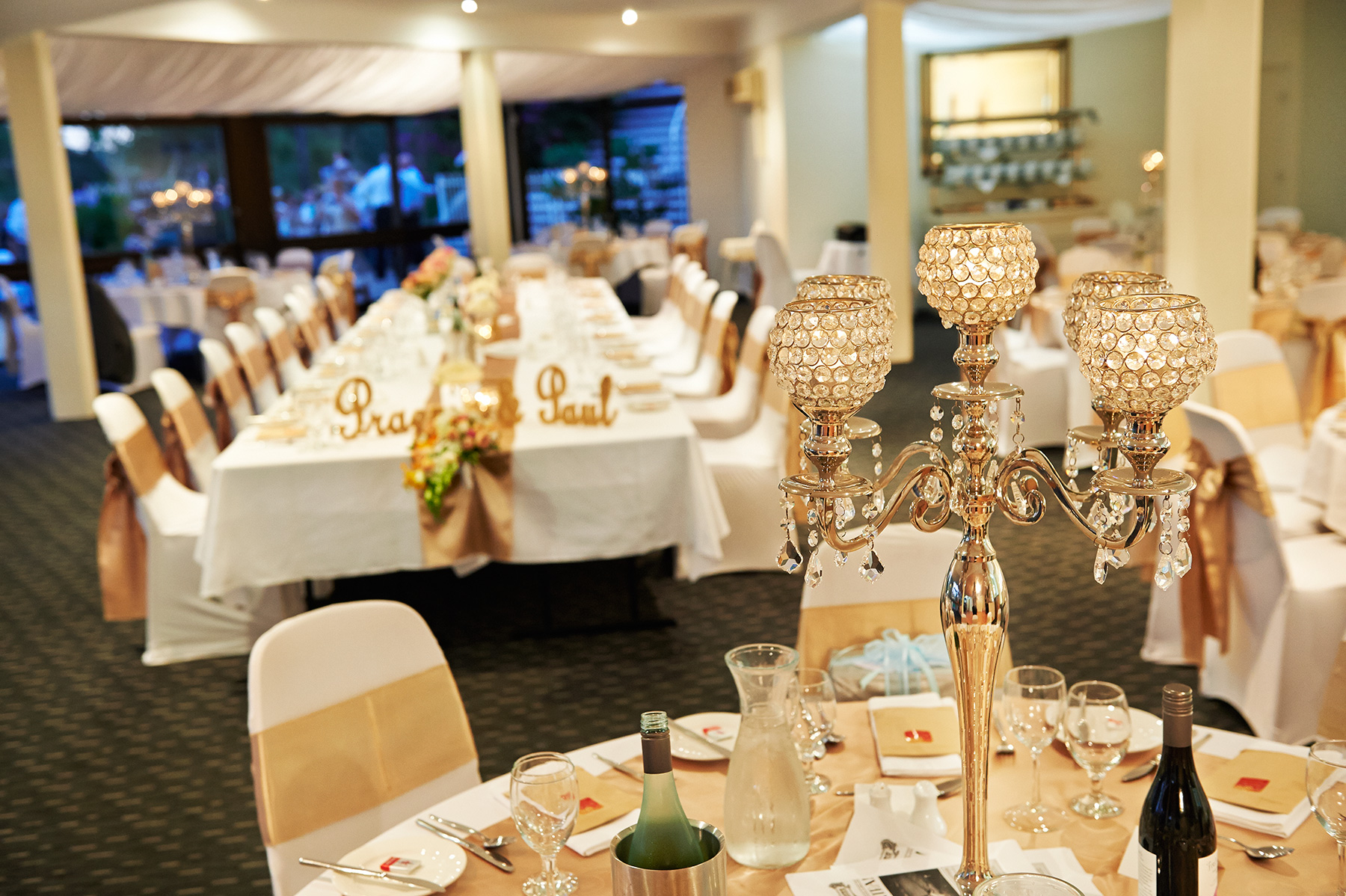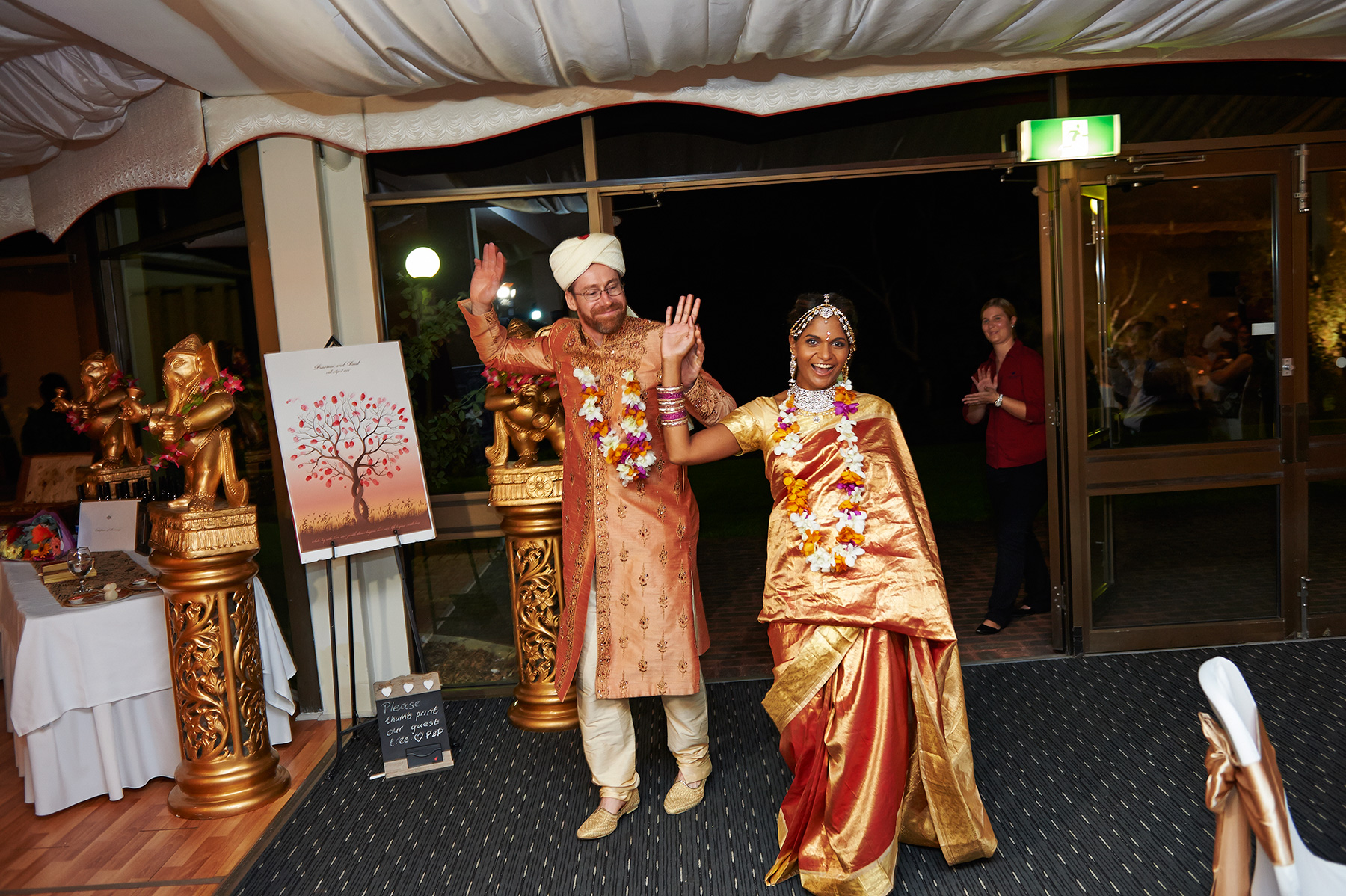 The happy couple entered their Indian-themed reception in traditional dress.