It was lucky that the cupid who helped kindle the romance between Niliksha Gunewardene and Evan Jaksa would also be the one to photograph their black tie wedding in Colombo, Sri Lanka, three years later.
On the eve of the January 4, 2014 nuptials, Niliksha, 27, received a call to say that her stylist – who was coming to primp, preen and help her into her gorgeous ivory lace sari – had collapsed, been taken to hospital and was sending a junior in his place.
"I was in no mood to take photographs," she laughs of the nervous start to the day. "But Shevan [of Melbourne's Shevan J Photography – and Evan's best mate] made me feel so comfortable."
Disaster averted, the ravishing bride graced the altar and the stunning photos show no hint of the day's shaky beginning.
Attended by 400 guests, Niliksha and Evan, 30, exchanged vows in a 4.15pm Catholic ceremony, kicking off a celebration that would end late into the night. "People kept dancing even after we left," recalls Niliksha.
The bride's mum/wedding planner gave the couple a send-off to remember – sparklers and a tuk-tuk adorned in pink balloons.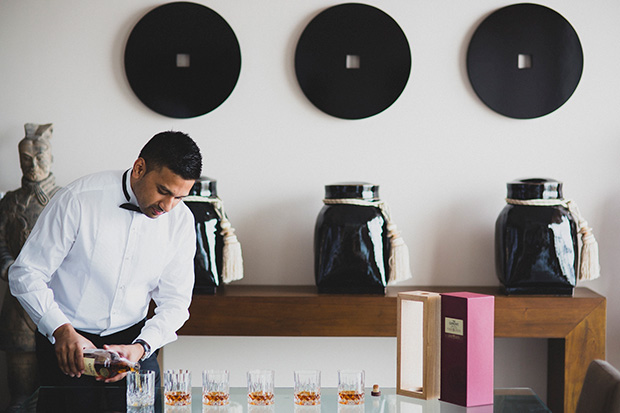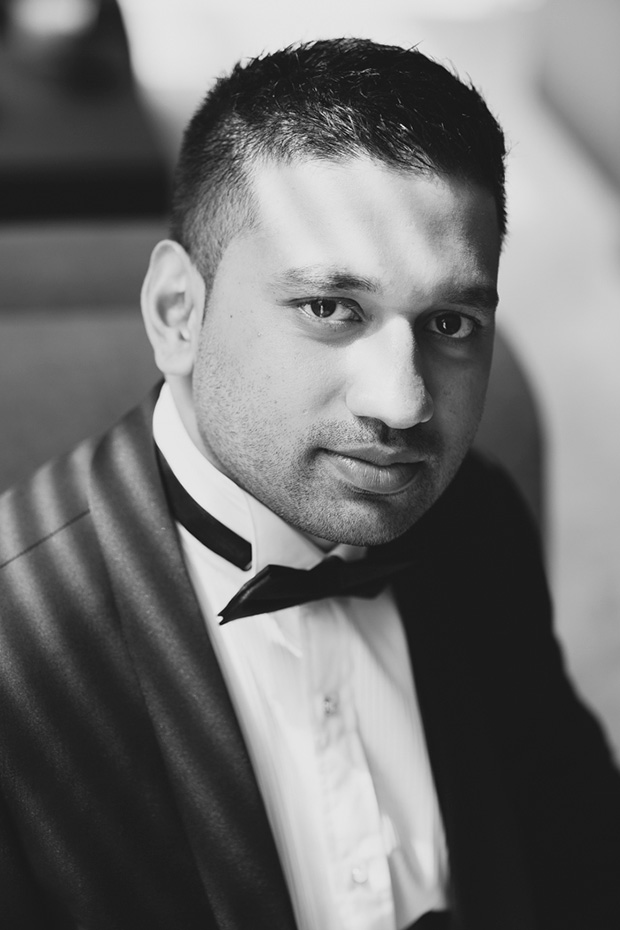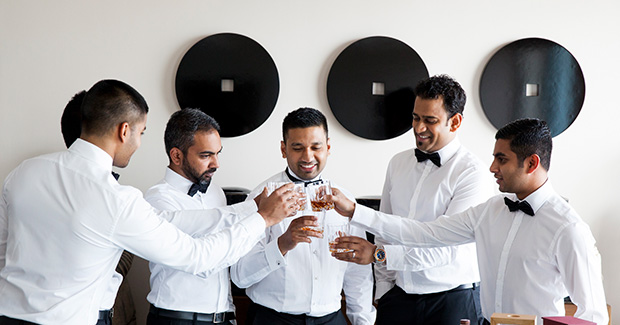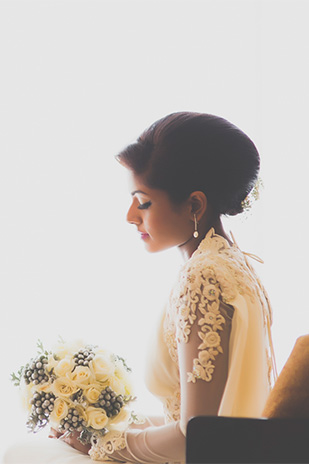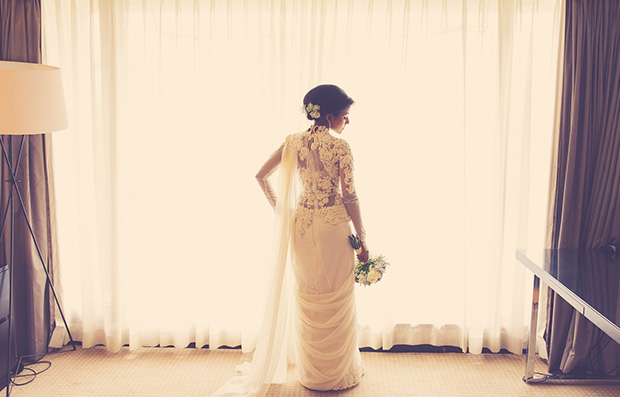 Niliksha's stunning sari was purchased in Sri Lanka and modified by designer Michael Wijesuriya. She teamed it with pearl drop earrings gifted from Evan's parents, and Badgley Mischka shoes.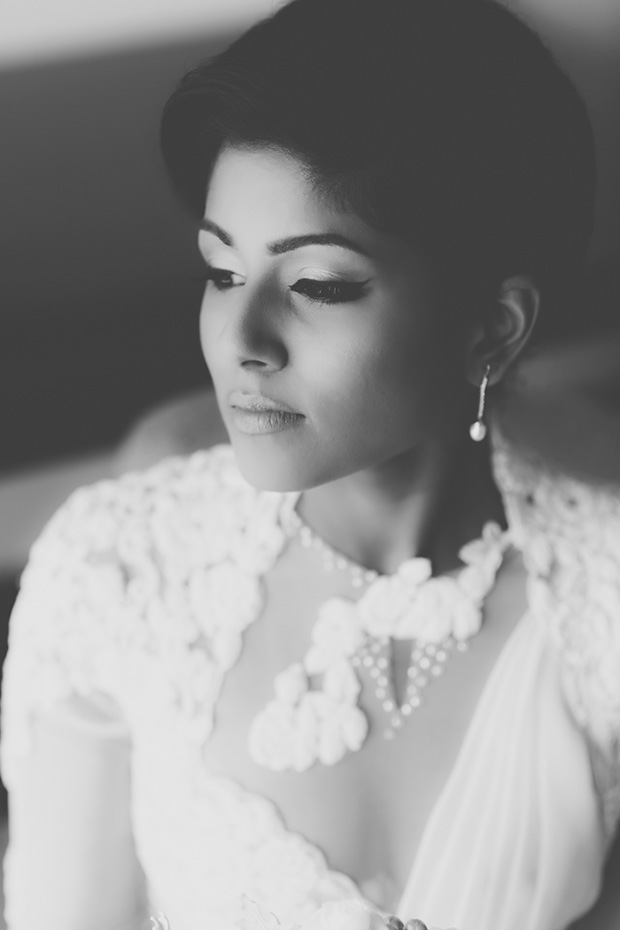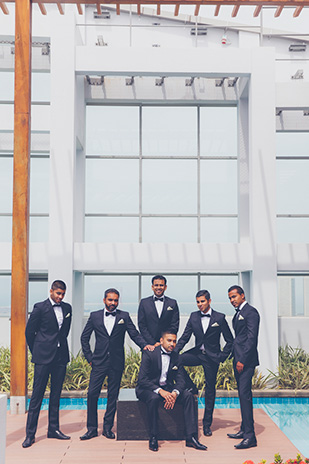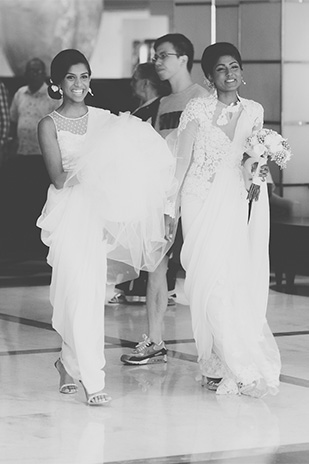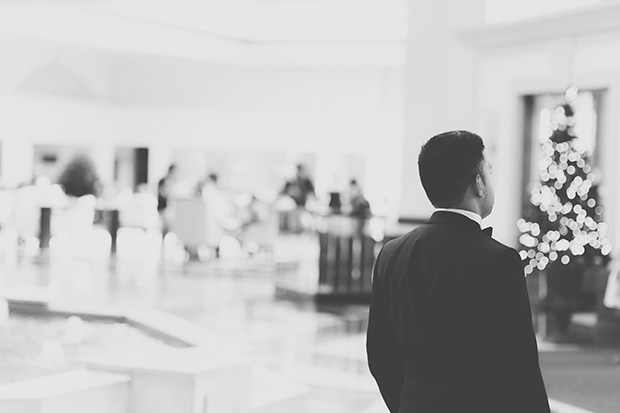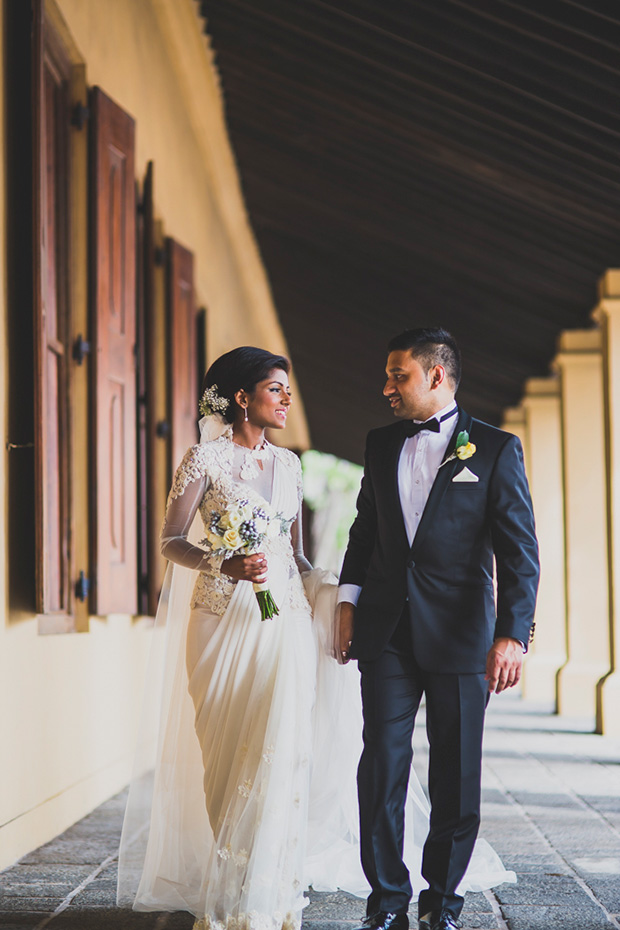 Wanting an old-world and timeless feel to their day, Evan opted for a classic black tuxedo, wing collar shirt and bow tie.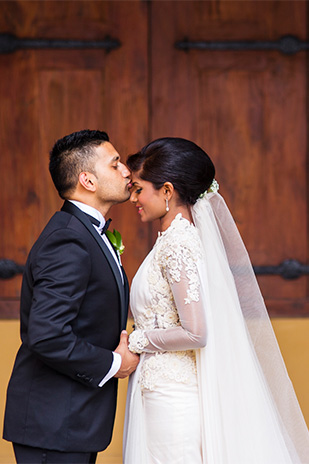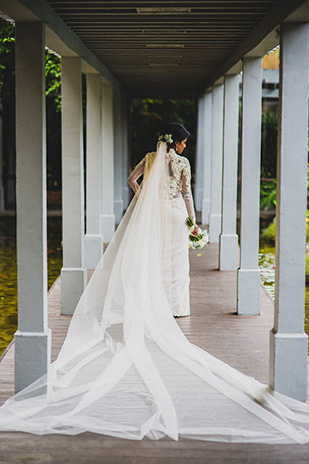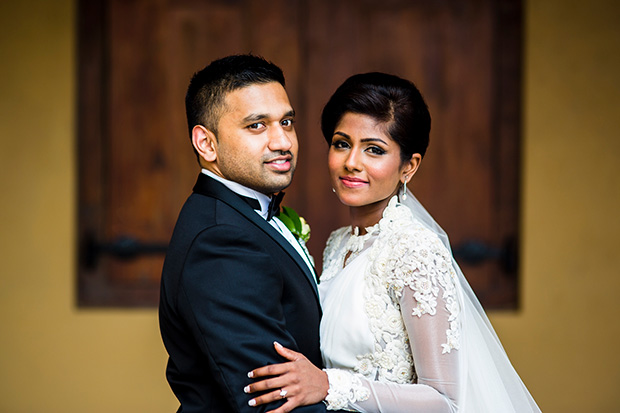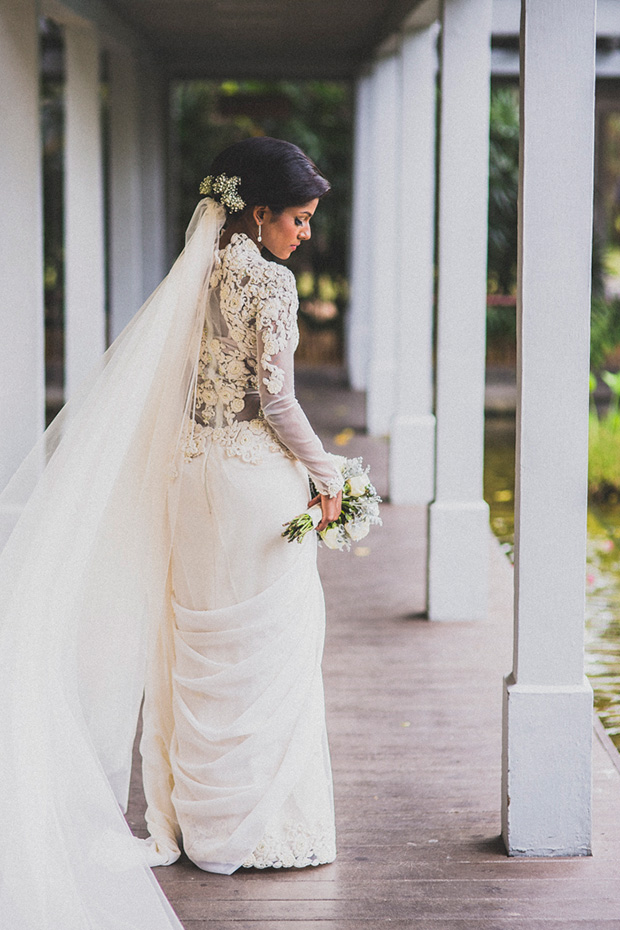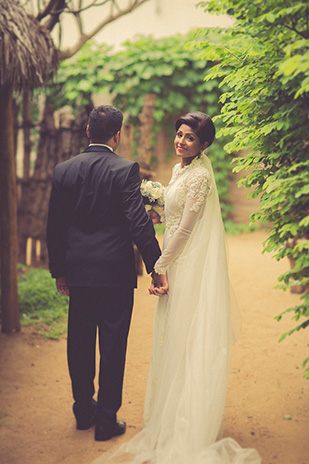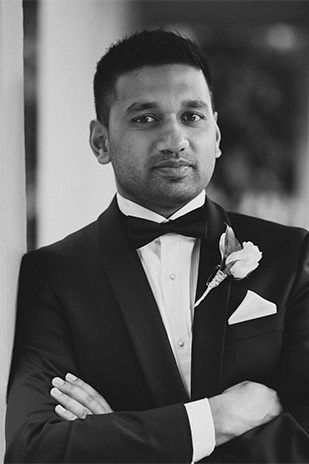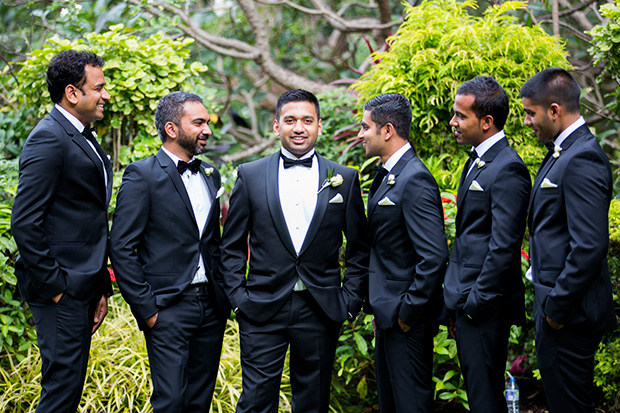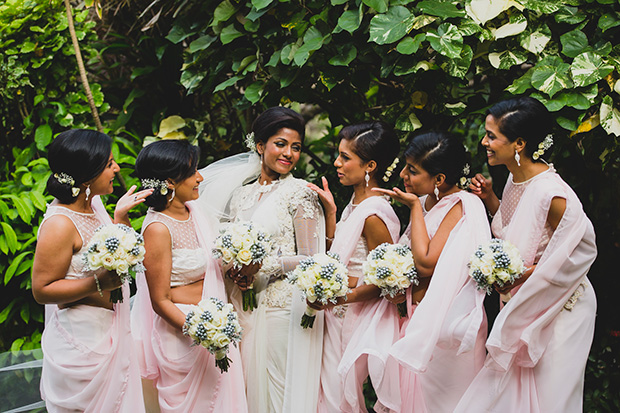 Choosing colours for the bridesmaids' saris proved more challenging than expected. "We were going to go with cream but it was too similar to mine," says Niliksha. They switched to pale pink, achieving an elegant, conservative look that would not date.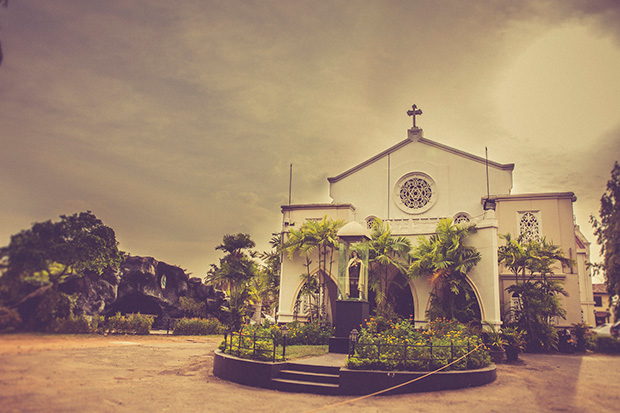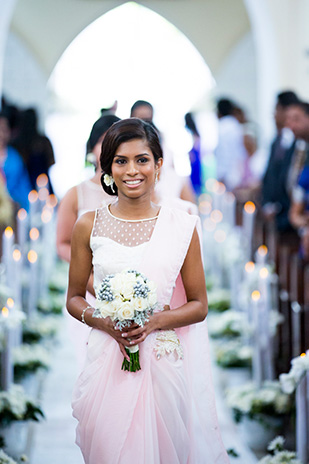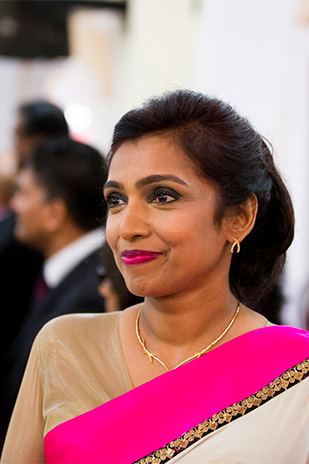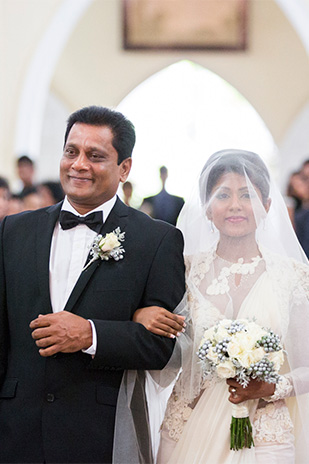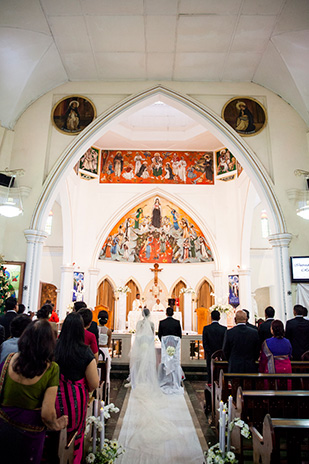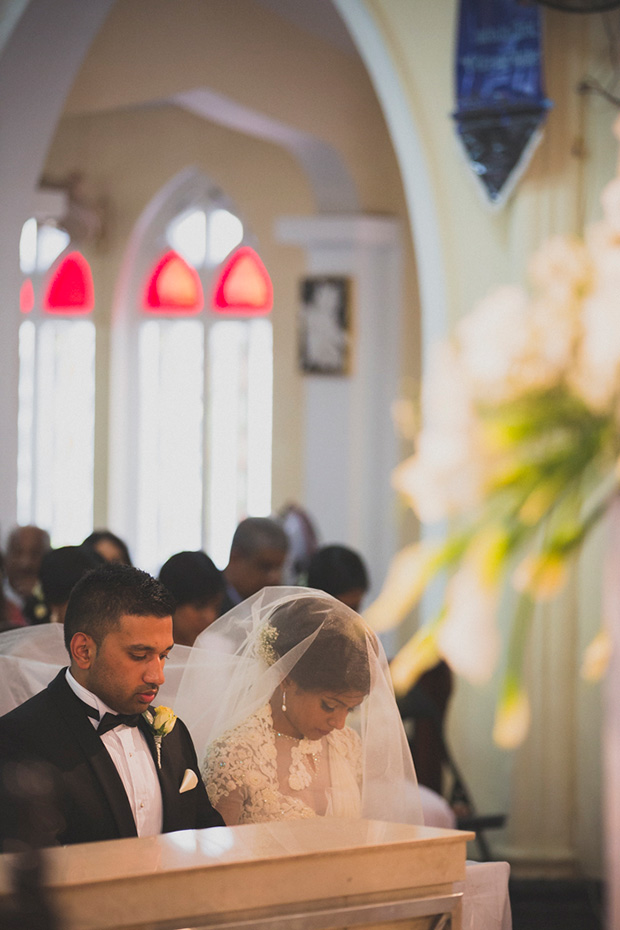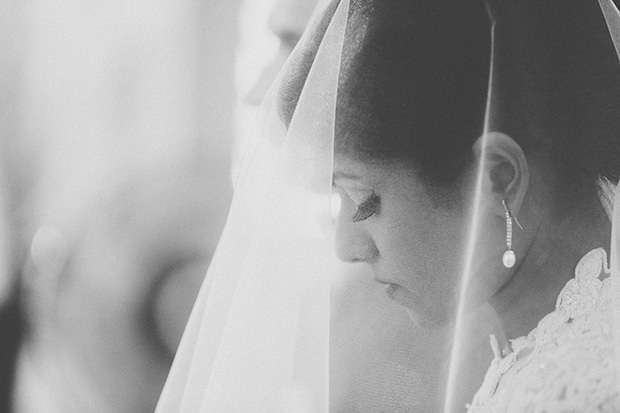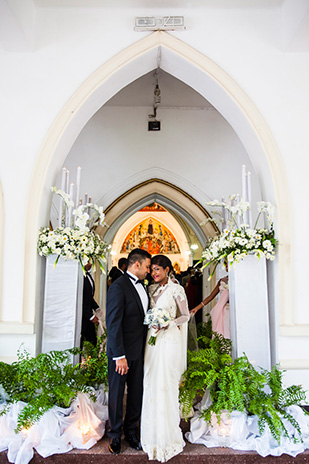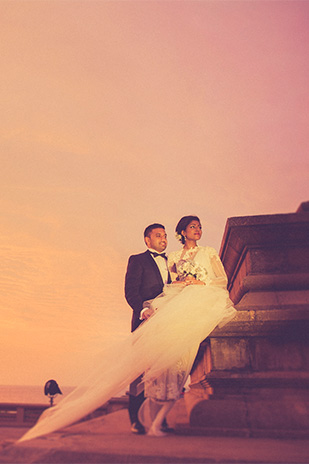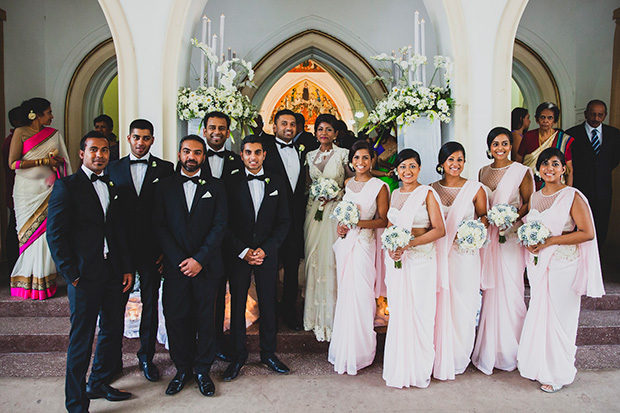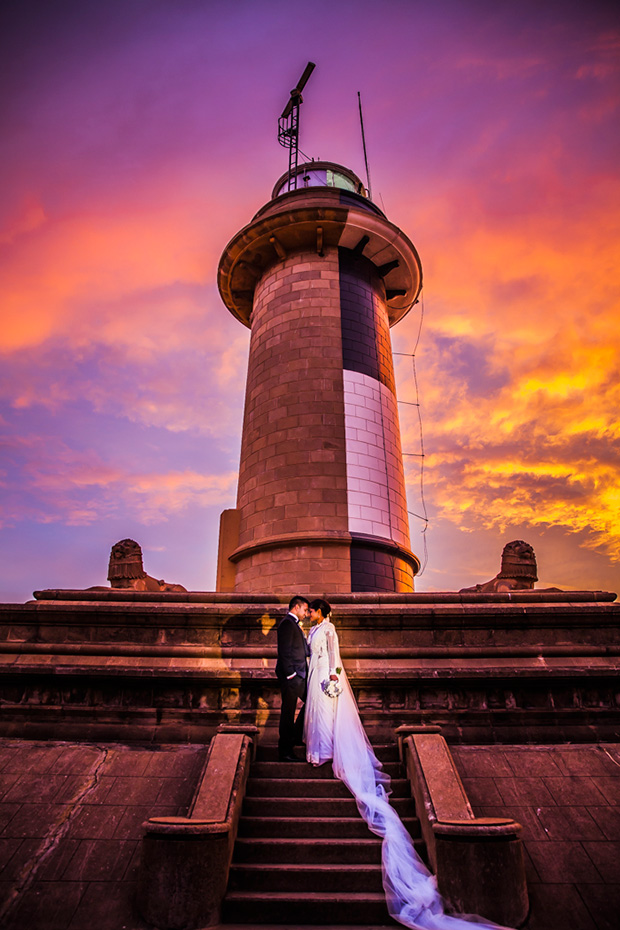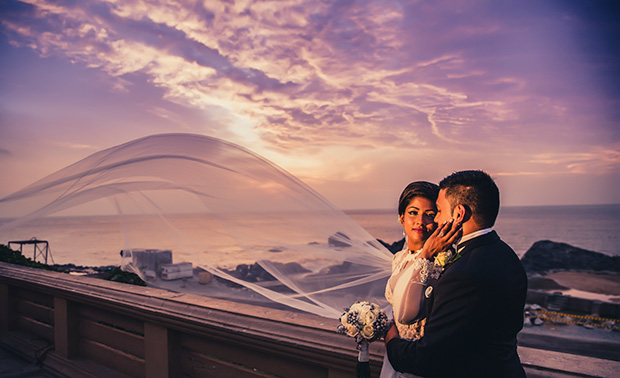 The couple enjoyed a mini-honeymoon in Singapore after the nuptials and continued it in the US three months later.
Photos courtesy of Shevan J Photography.