I've been waiting to get my hands on these adorable wedding photos and am now thrilled to share with you the rustic country wedding of Nikki McGar and Justin Farmer.
Set at the charming Gum Gully Farm an hour east of Melbourne (you may recall Melinda & Matt's wedding), outdoor ed teacher Nikki and British marketing manager Justin exchanged vows on a steamy summer day. Eighty guests perched on hay bales beneath shady vines to witness the union of a couple that "both loved the punk rock music that everyone else wanted to turn off."
Dressed in a stunning ivory gown with twisted strap detailing and rose hemline, 33-year-old Nikki had no qualms about getting dirty during a playful photo shoot with the farm's resident furry friends.
"The deer were keen not be upstaged… with one cheeky baby trying to untie my dress," smiles Nikki, "a candid moment beautifully captured by our photographer Kerryn Lee."
Considered to be "a good omen" by the bride, two baby goats were born during the ceremony and were named in the couple's honour (and if you look closely you can see the little birthday surprise one left for Justin on his shirt!)
Guests celebrated with a traditional Aussie barbecue – 39-year-old Justin's choice in "embracing a new way of life away from the UK," says Nikki, and concluded with ice creams from an old school Mr Whippy van.
"The perfect option to cool down after the long, hot day," smiles Nikki.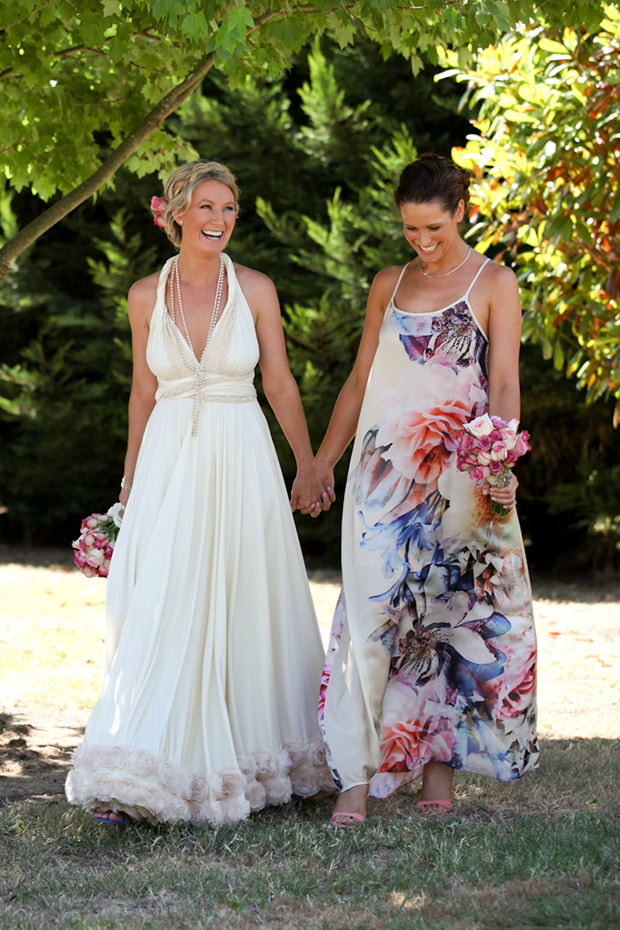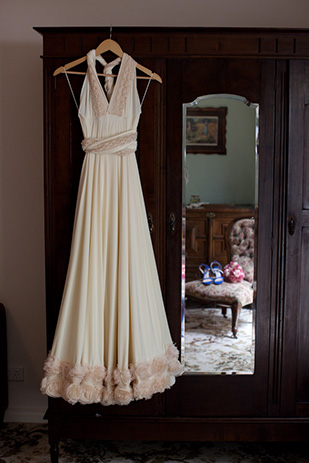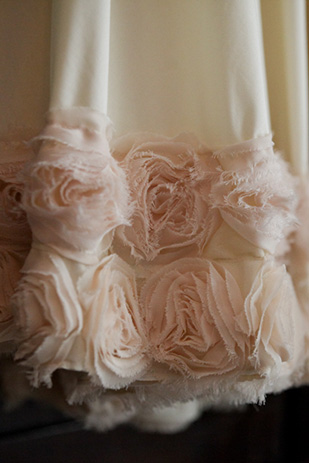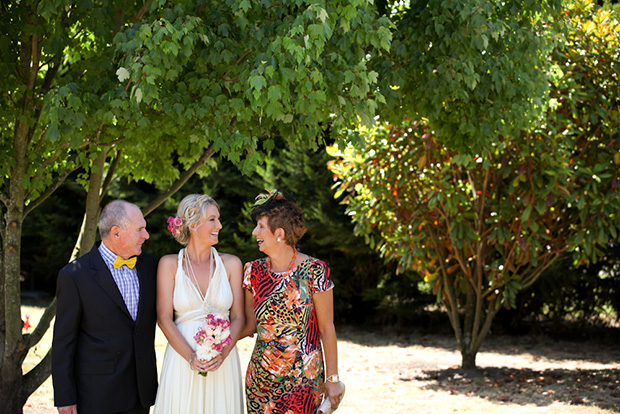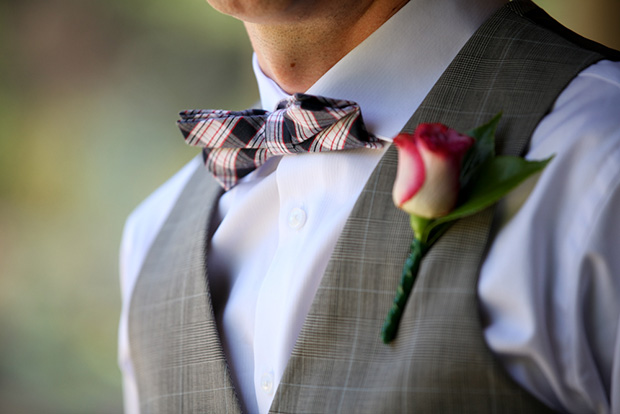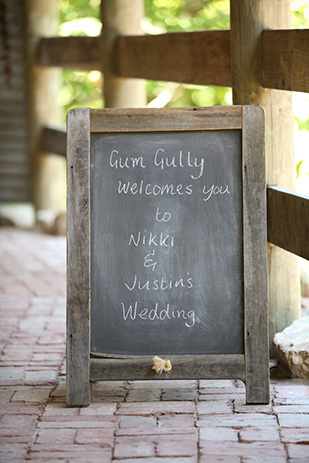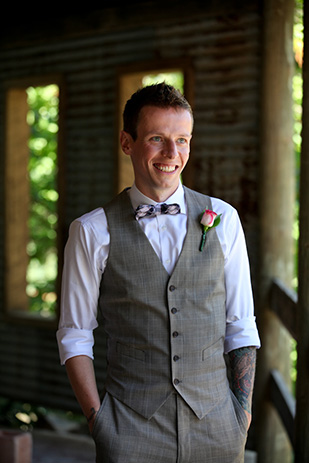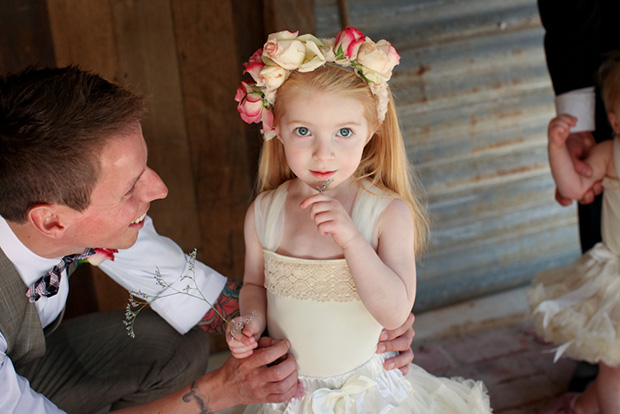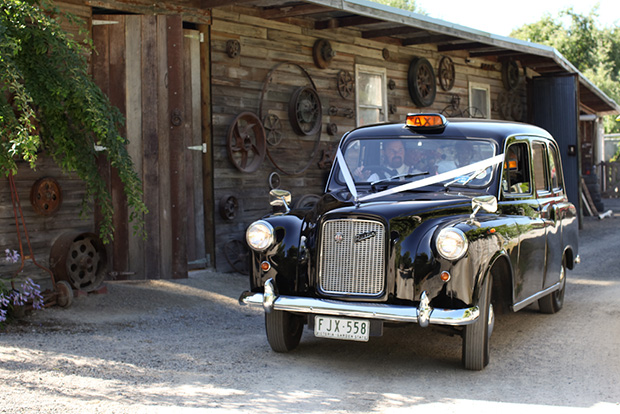 Nikki reveals, "Justin is from London and that's where we met. I surprised him on the day by arriving in a black cab. He said it was completely unexpected and brought a tear to his eye."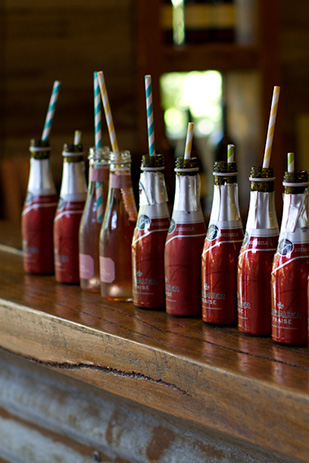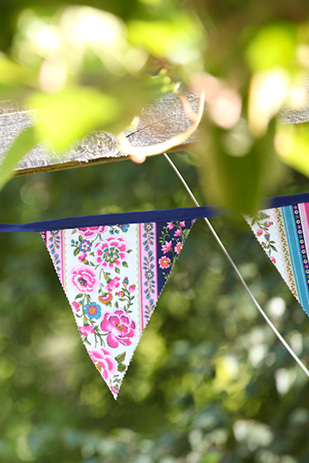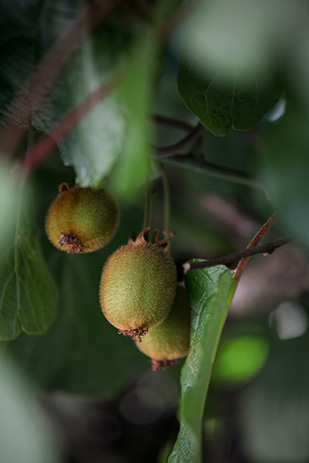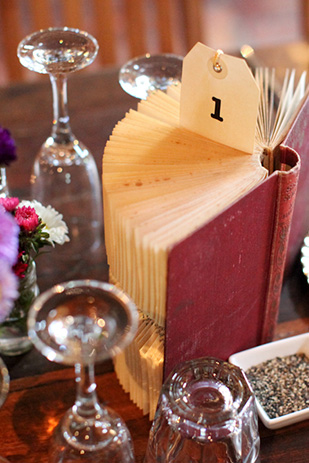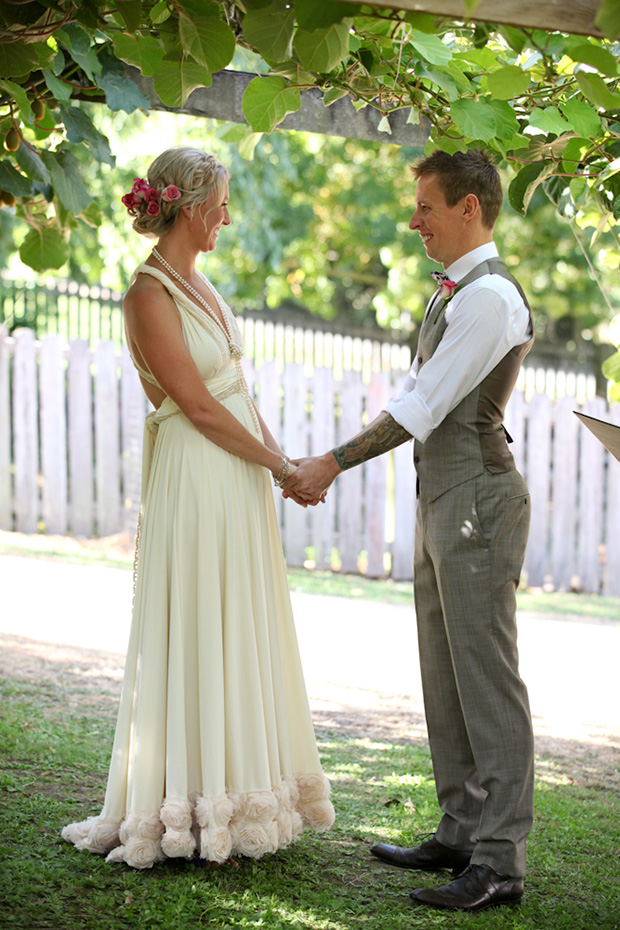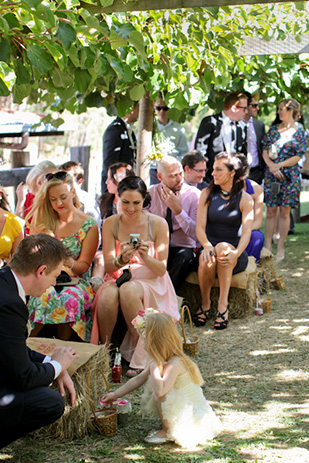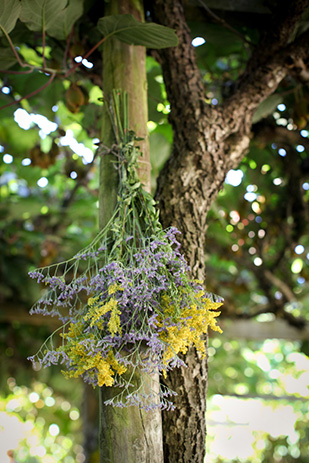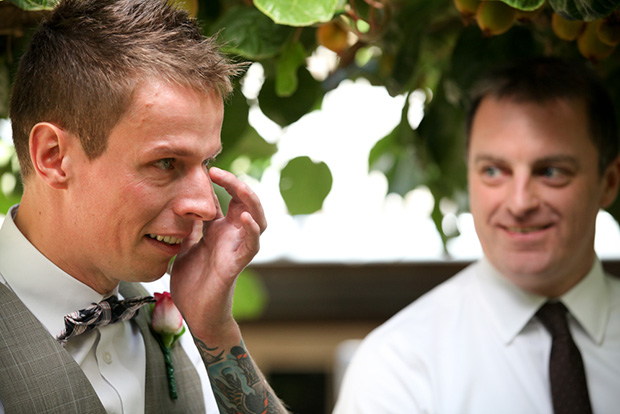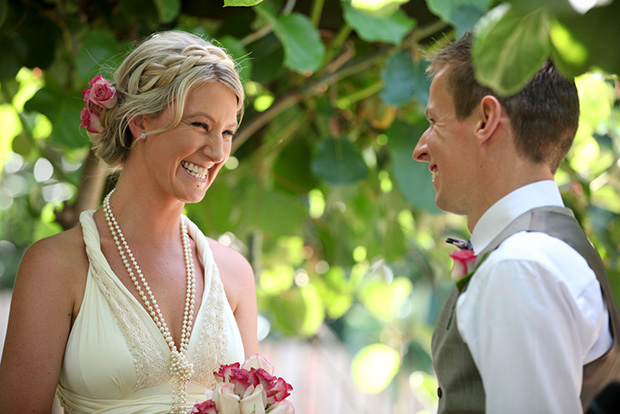 Together with her family and friends, Nikki went flower picking at a flower farm in the Dandenongs to collect all the blooms for the celebration. "This was my mum's idea," she says. "She did the same thing for her wedding day… it was one of the main things she remembers."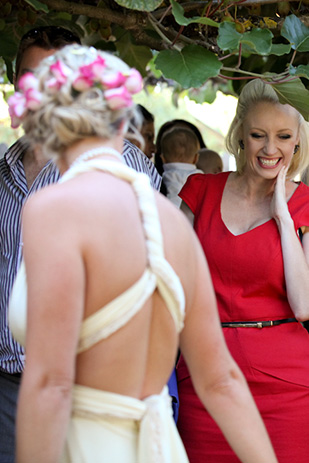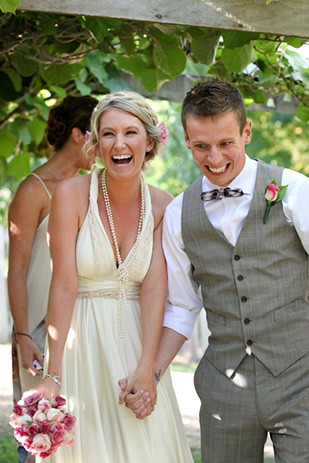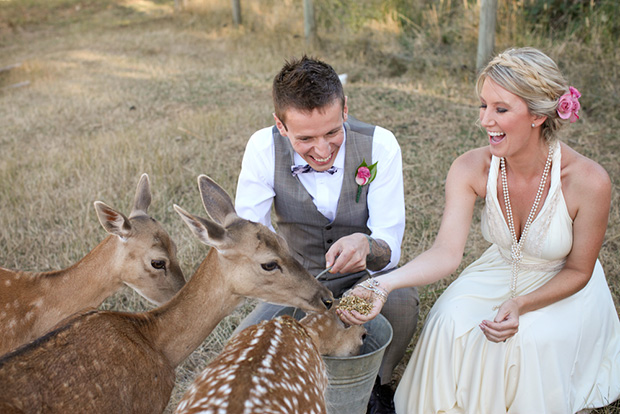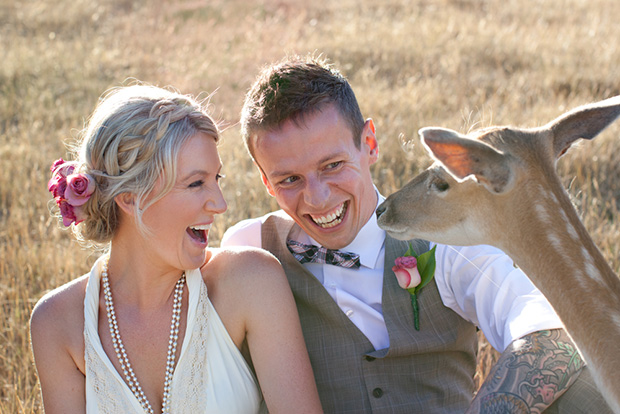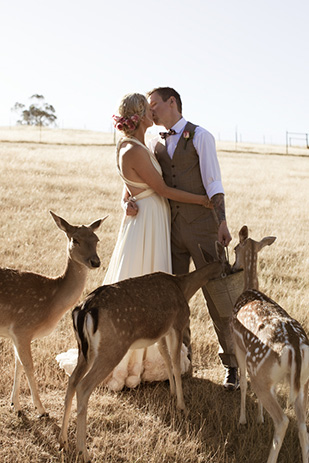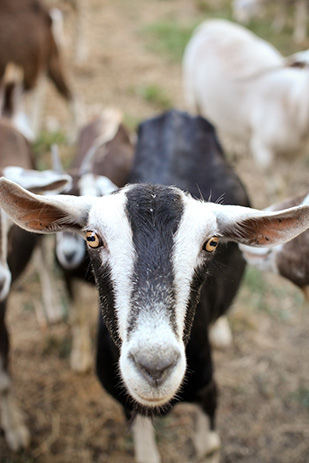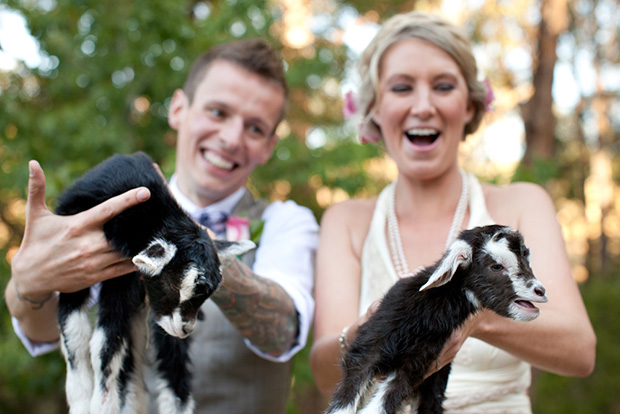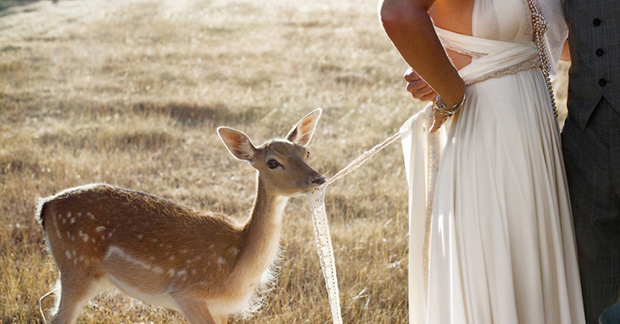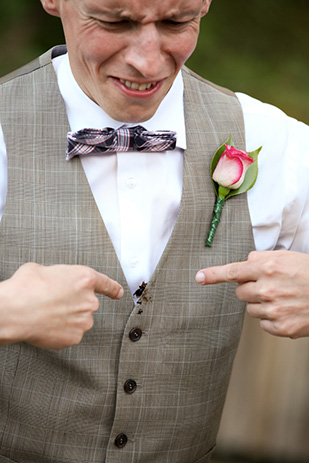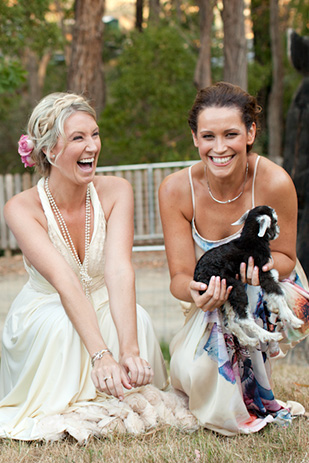 Justin wore a tailor-made waistcoat and trousers and plaid bow tie whilst Nikki's maid of honour was dressed in a beautiful print maxi dress by Zara.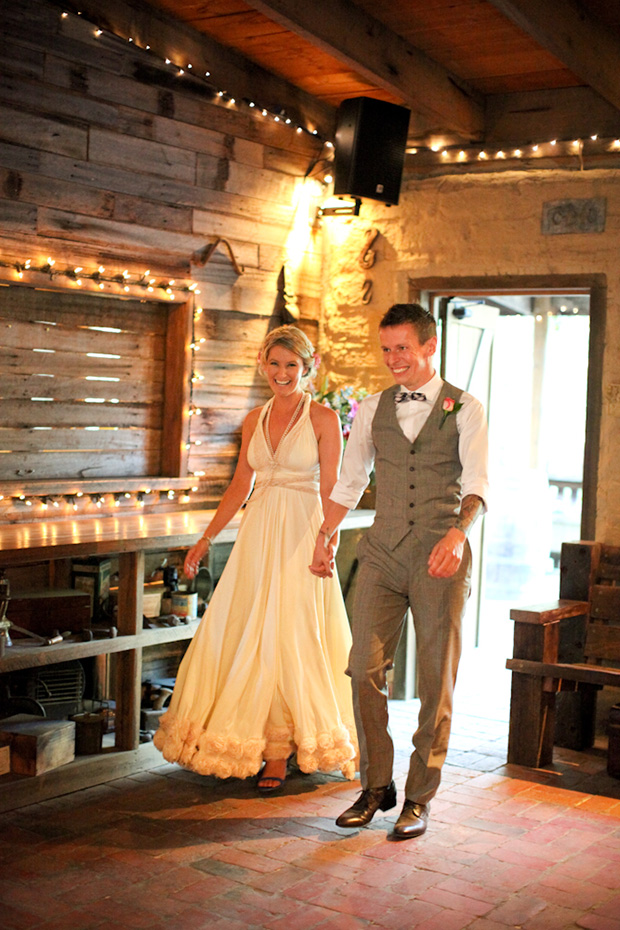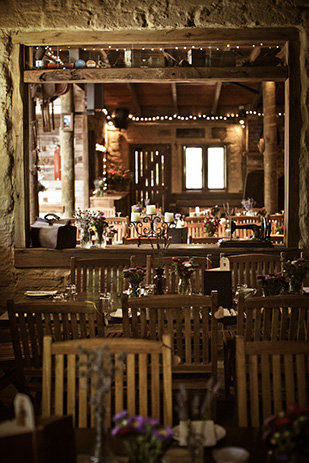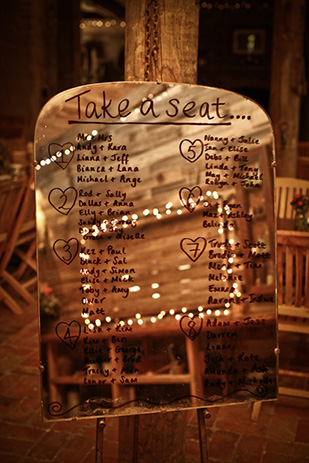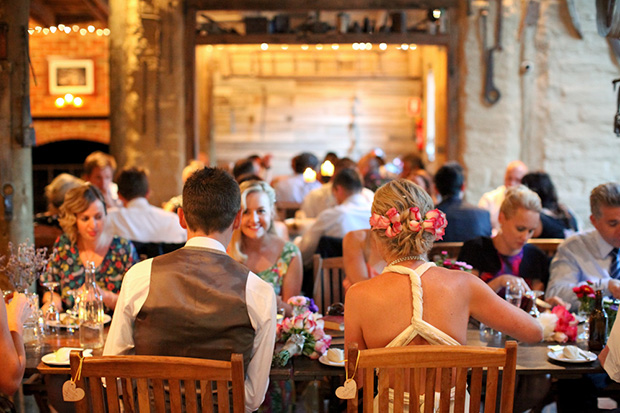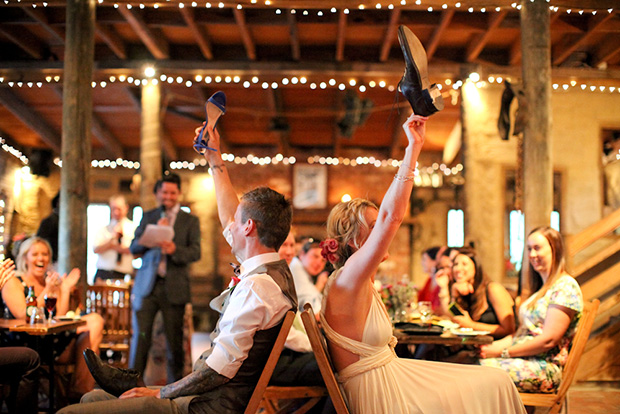 Photos courtesy of Kerryn Lee Photography.