Amy Walsh and Tony Clement met thousands of kilometres from home, only to discover they had been neighbours all their life.
"Tony and I met in Western Australia on a mine site…little did we know we were from the same home town in New Zealand and grew up living just down the road from each other," laughs 29-year-old Amy of her 30-year-old beau. "We were pretty much connected at the hip from that point onwards."
The mining pair decided on a Bali wedding for their special day, inviting only 44 of their nearest and dearest to attend on April 12, 2015. "Having family based in several different locations, we wanted to make the occasion more than just a wedding day and make a holiday out of it for everyone," explains Amy.
Amy says the couple put a lot of time and effort into the décor for the "classic vintage" theme, creating a relaxed, but stylish atmosphere. "We spent hours with our wedding planner describing the elements and vision, this can be particularly challenging when planning from overseas."
The highlight of the day according to the bride was her new husband's speech. "After weeks of reminding him to start writing he decided that he was going to confidently do it impromptu, I was a little sceptical but went with it – and I'm glad I did," says Amy. "It was the most heartfelt, romantic, and natural thing I had ever seen."
Photos courtesy of Scott Riley.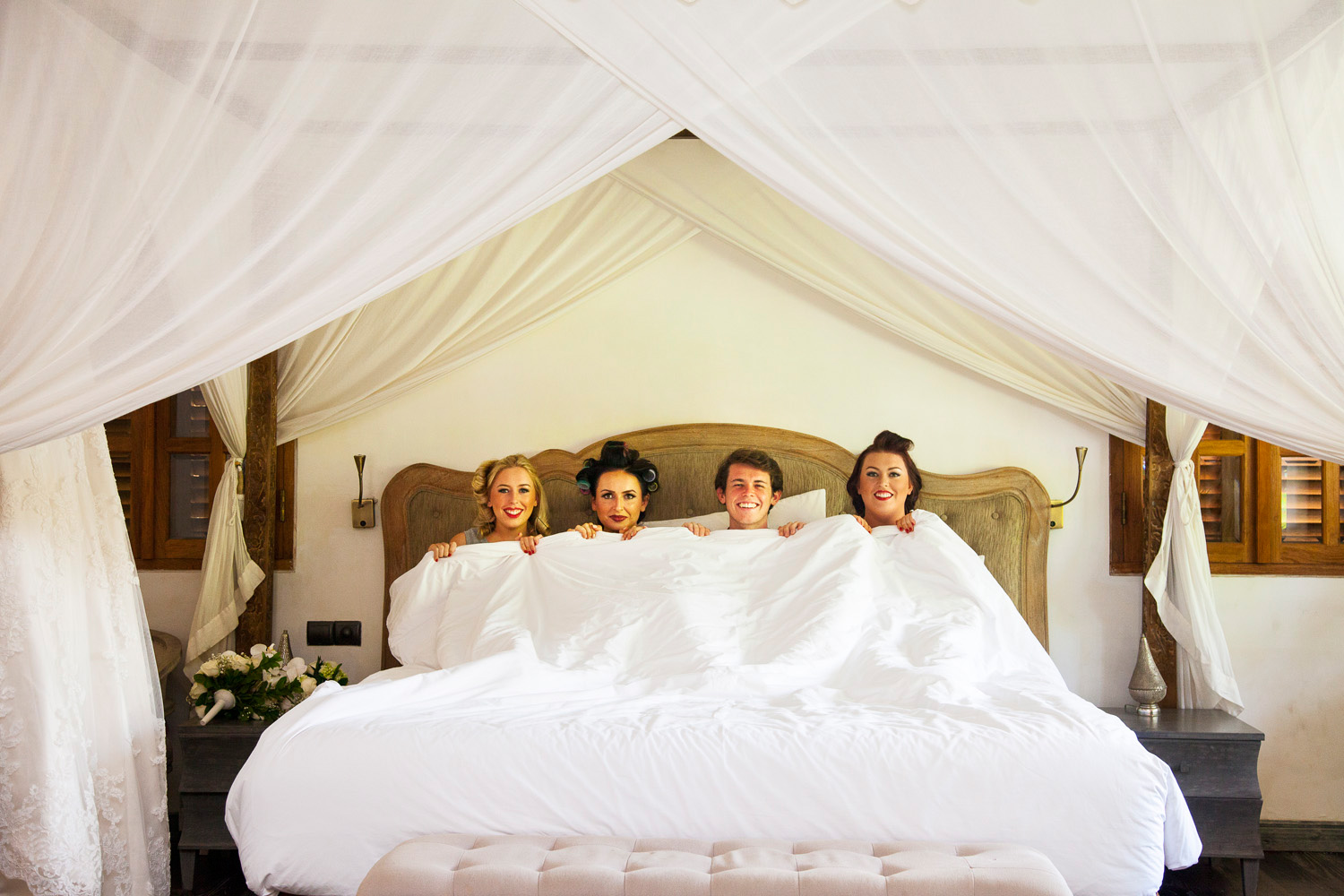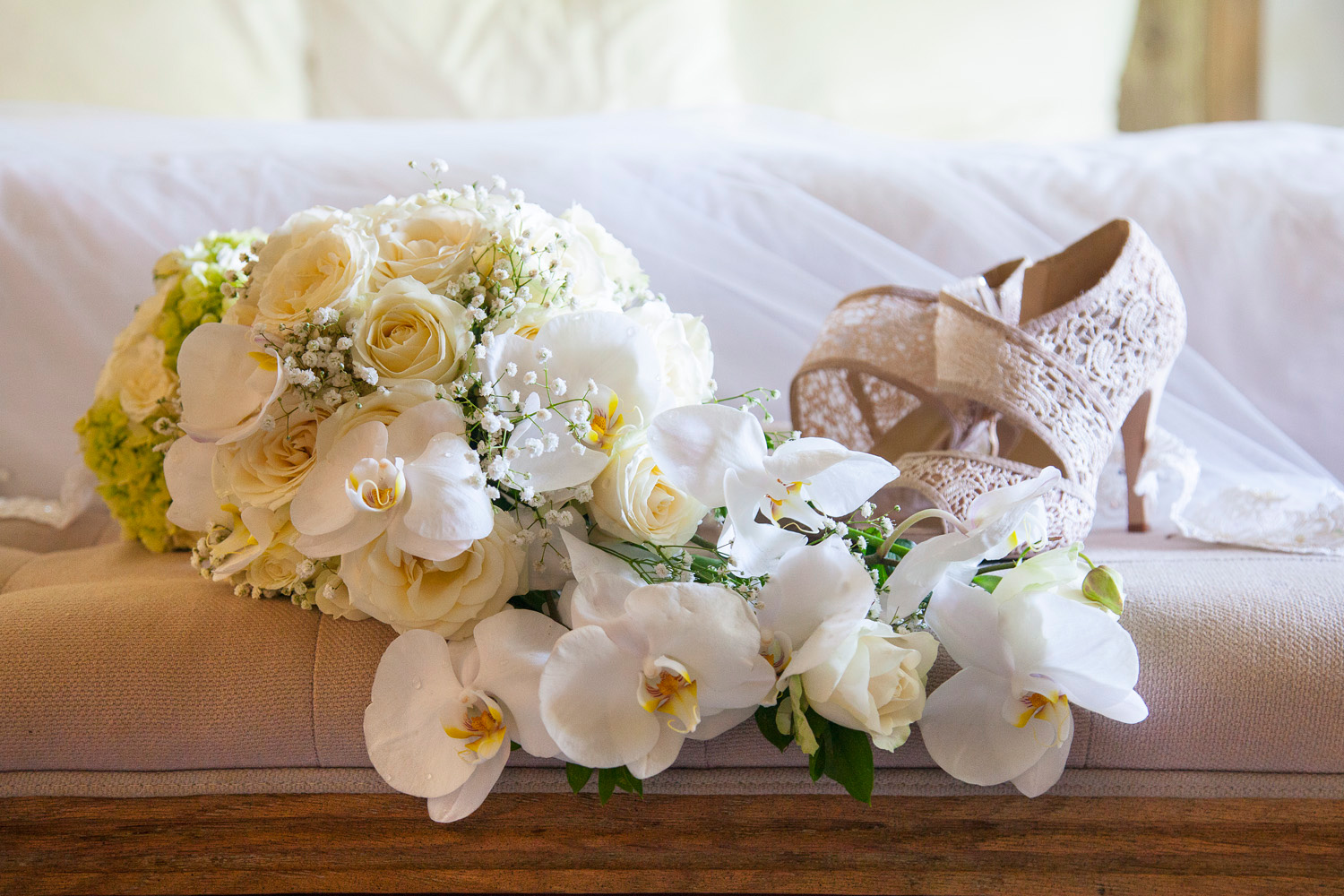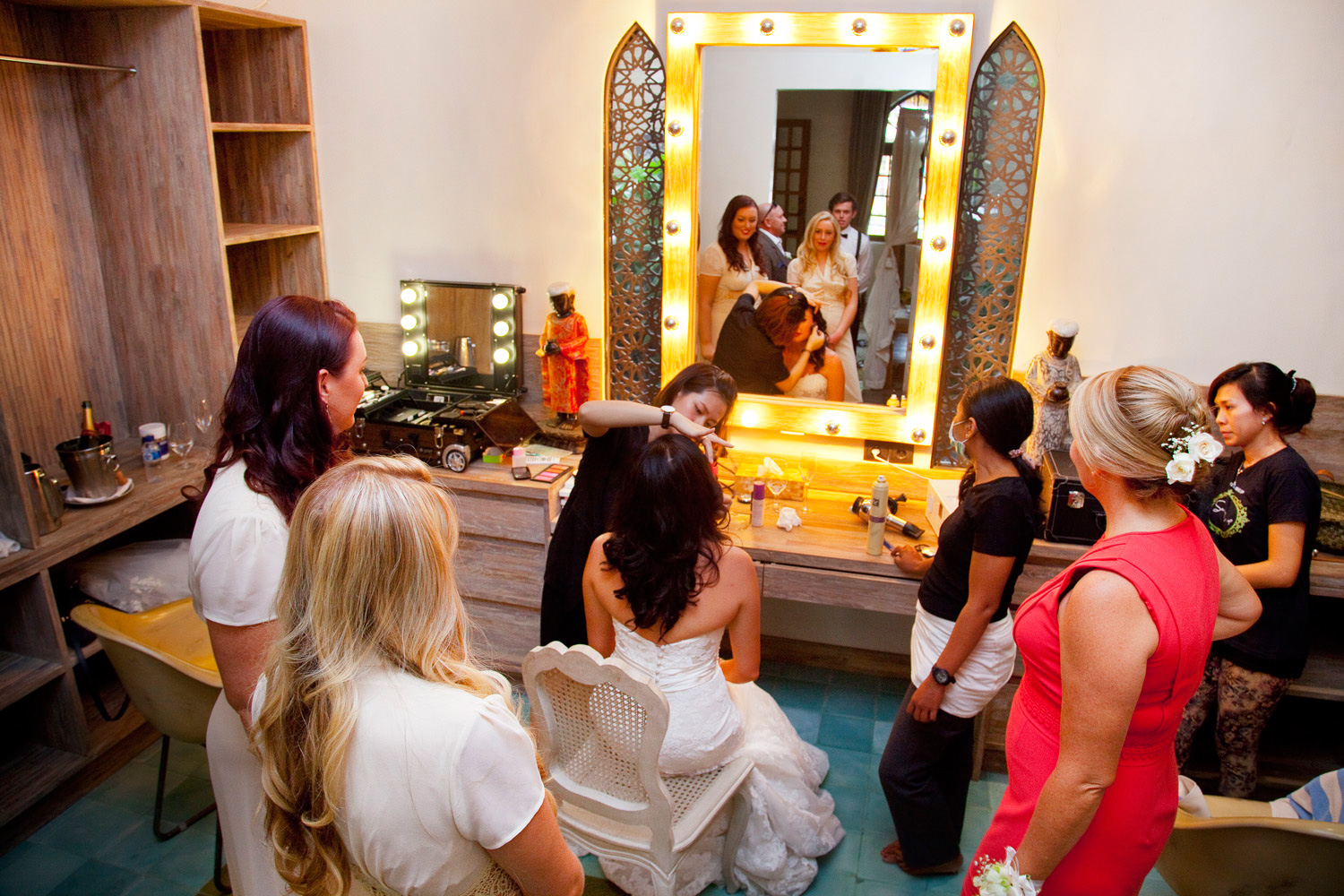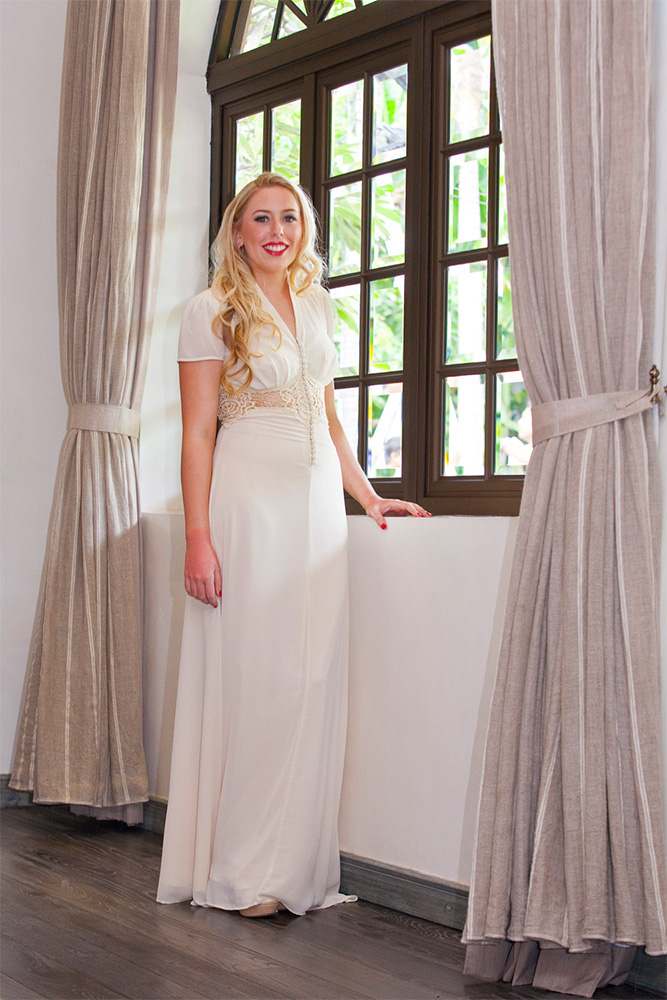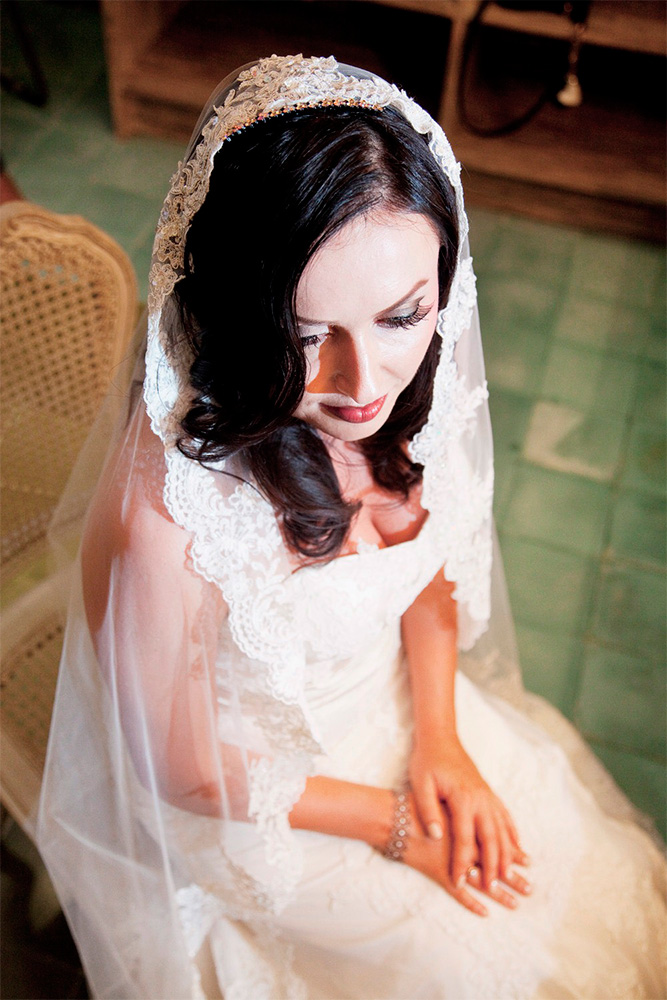 Amy's ivory lace mermaid gown was an Essense of Australia design.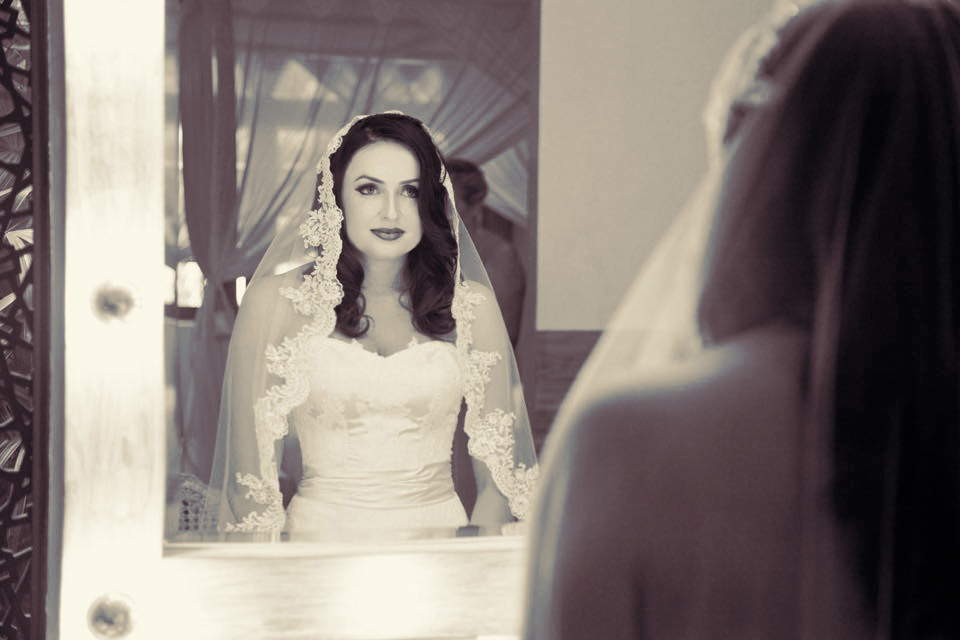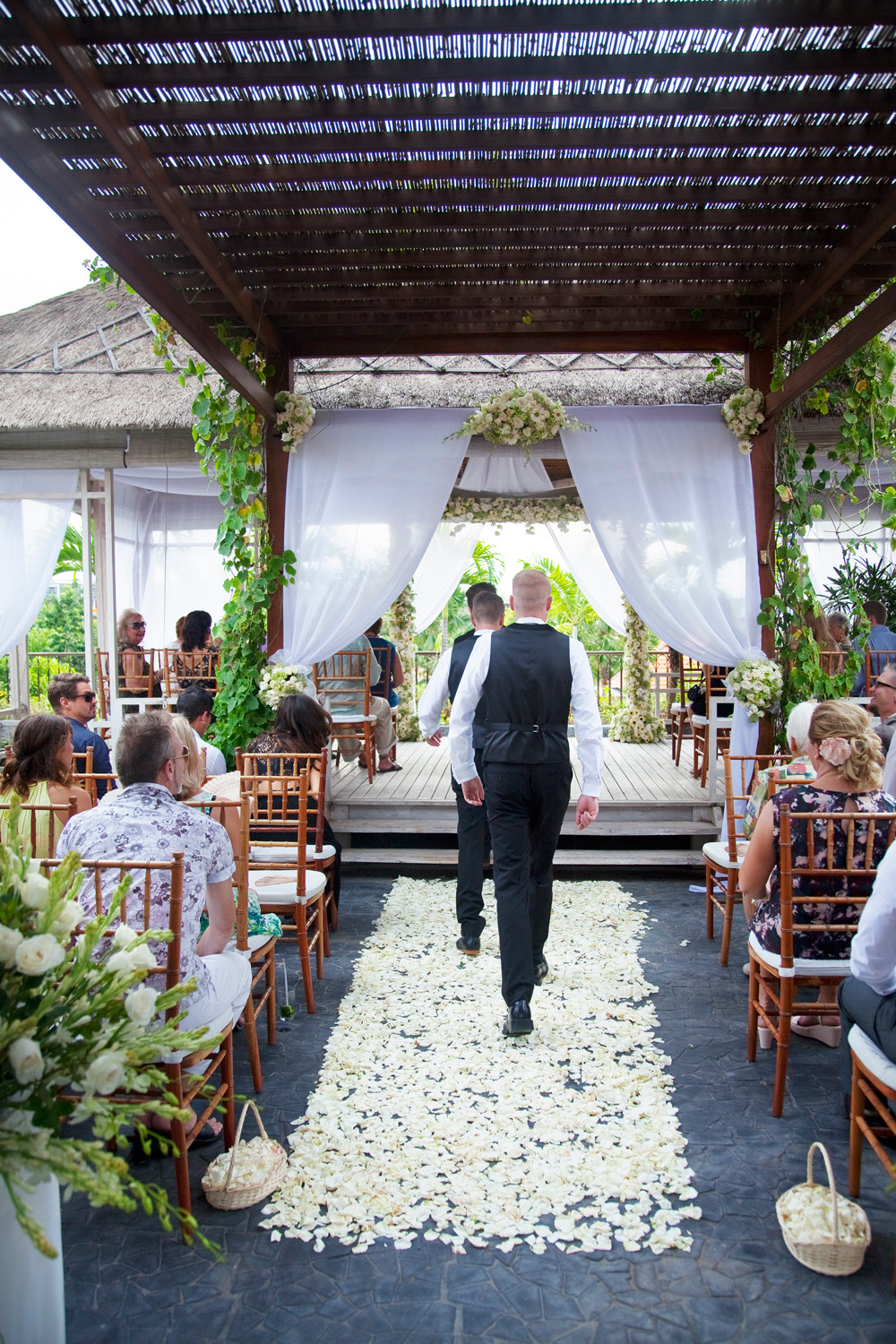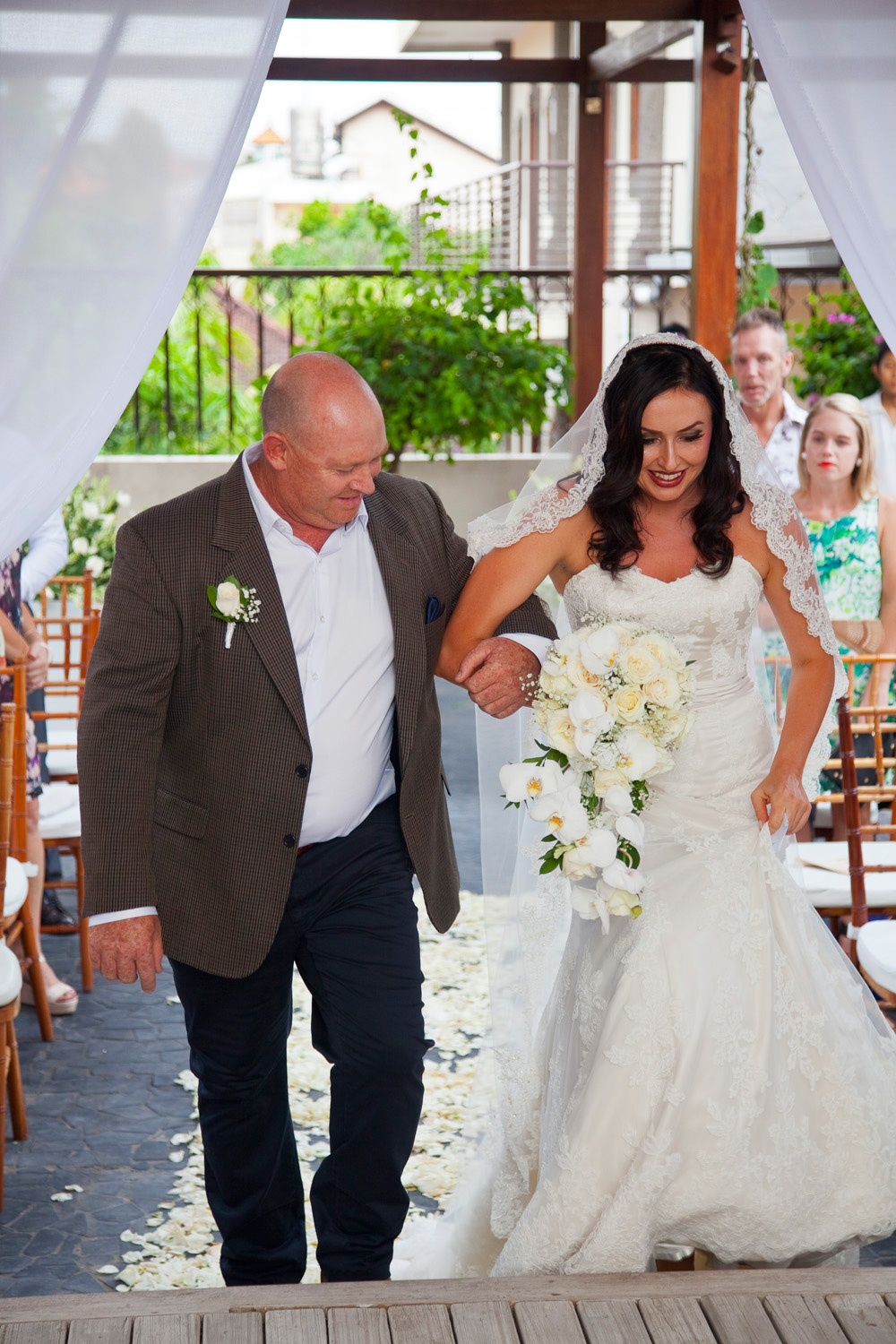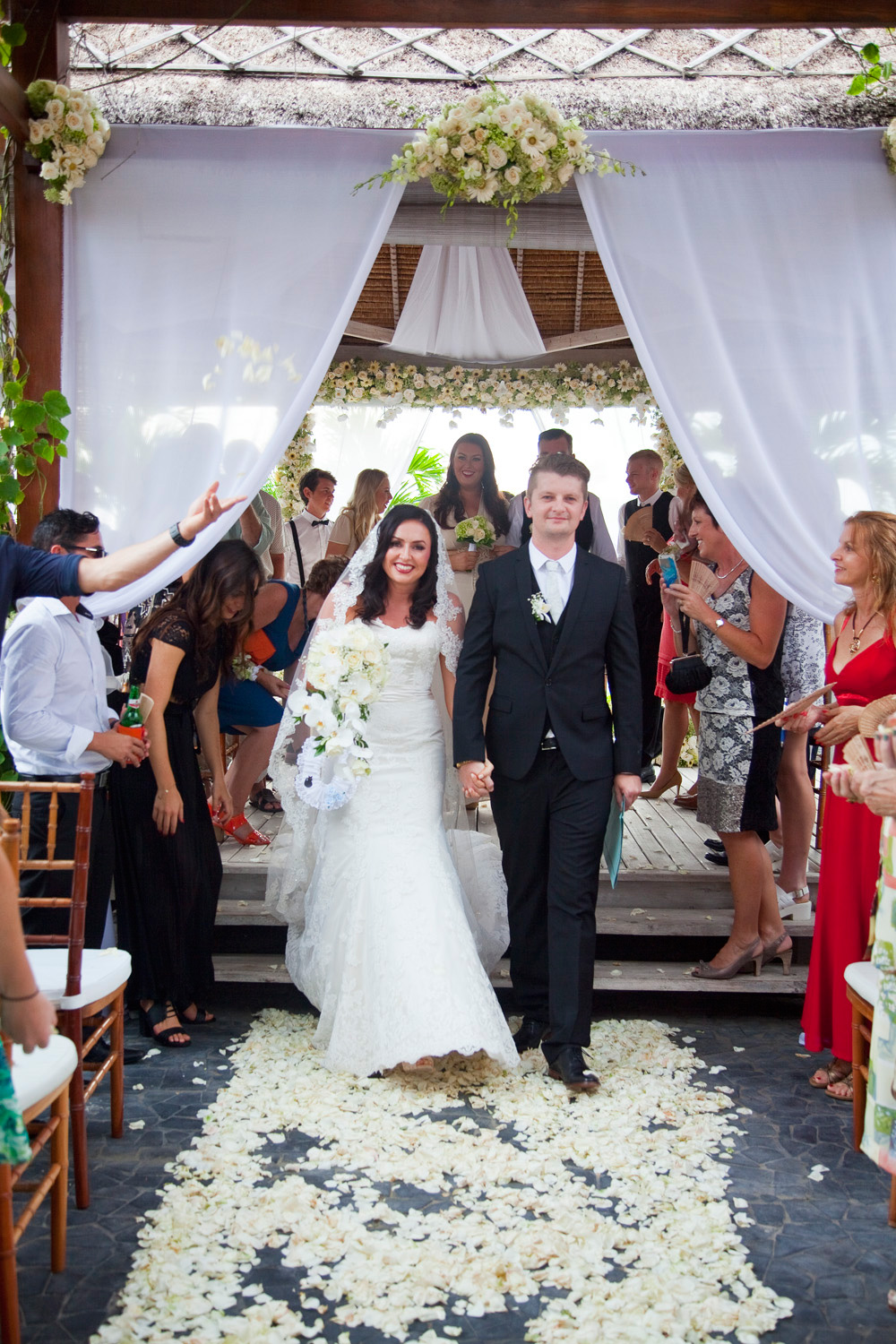 The New Zealand-born couple were wed at Villa Sayang D'Amour in Bali.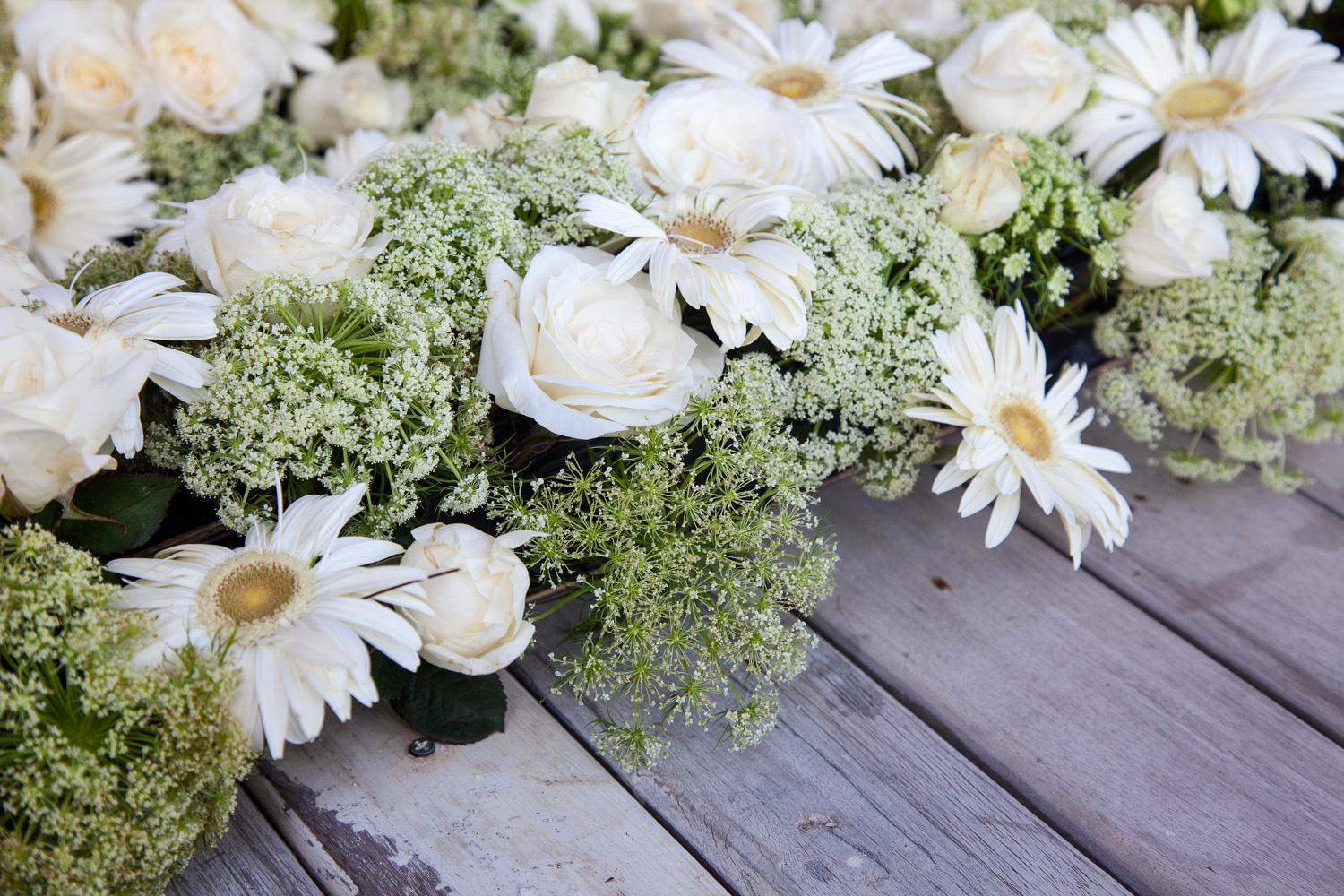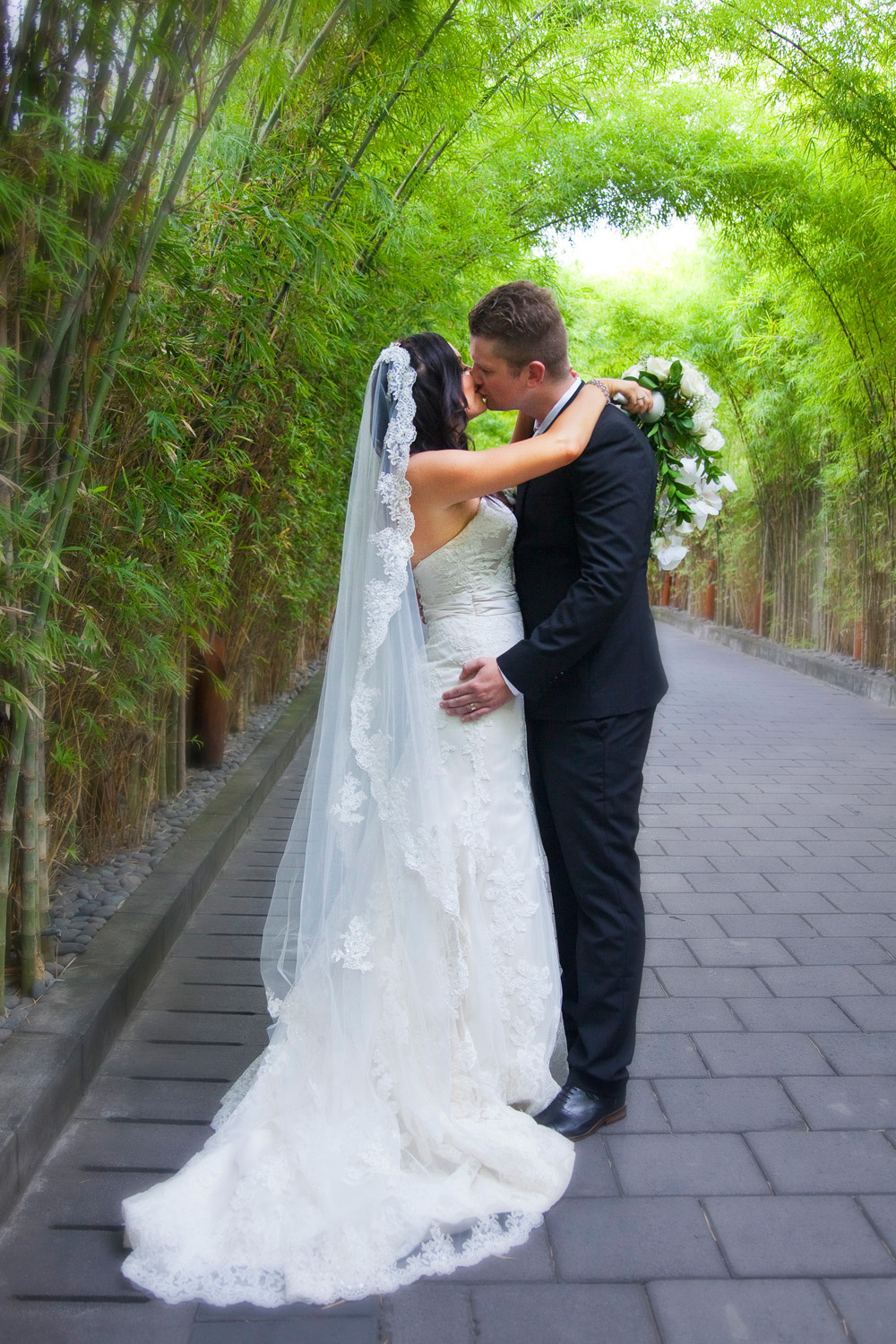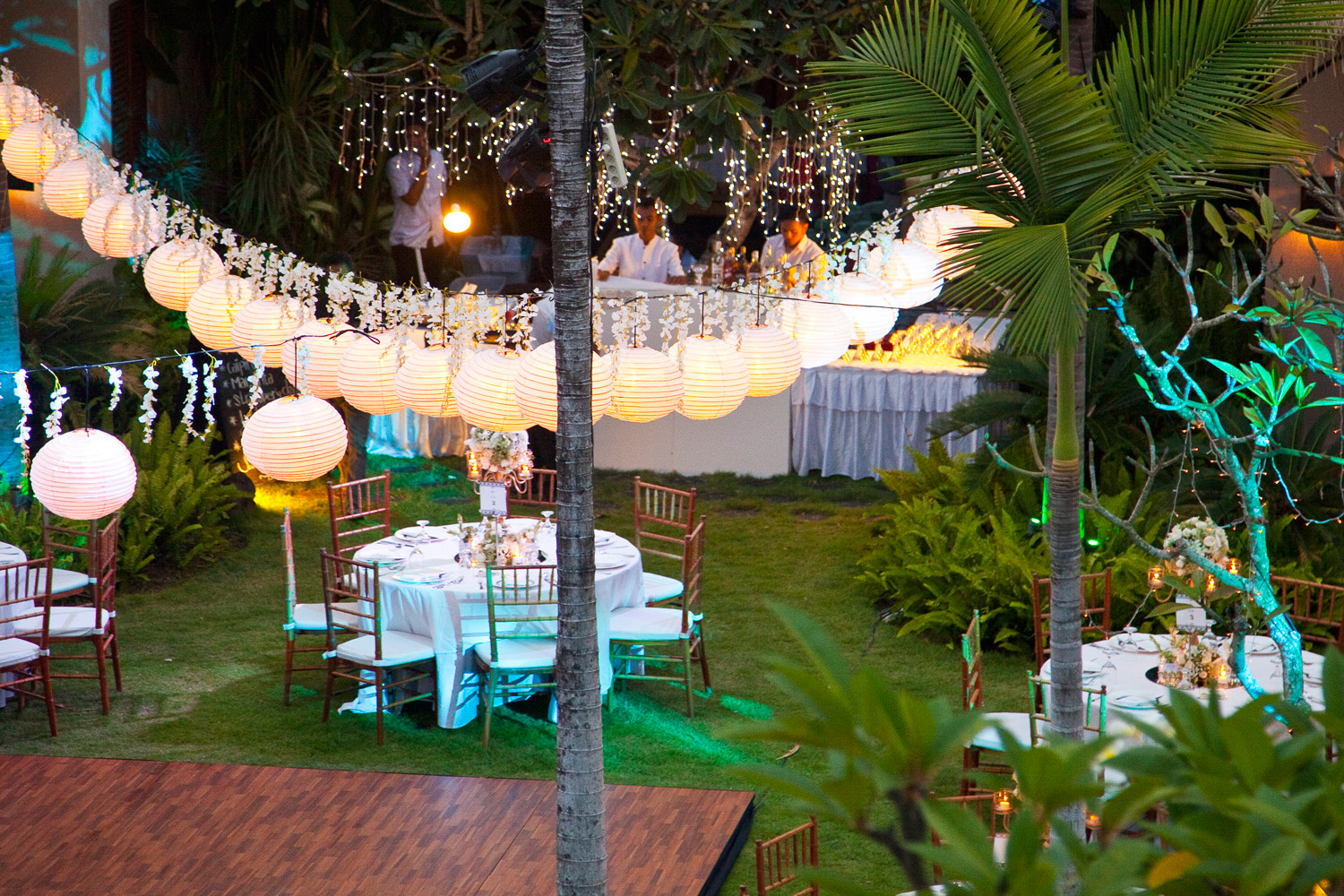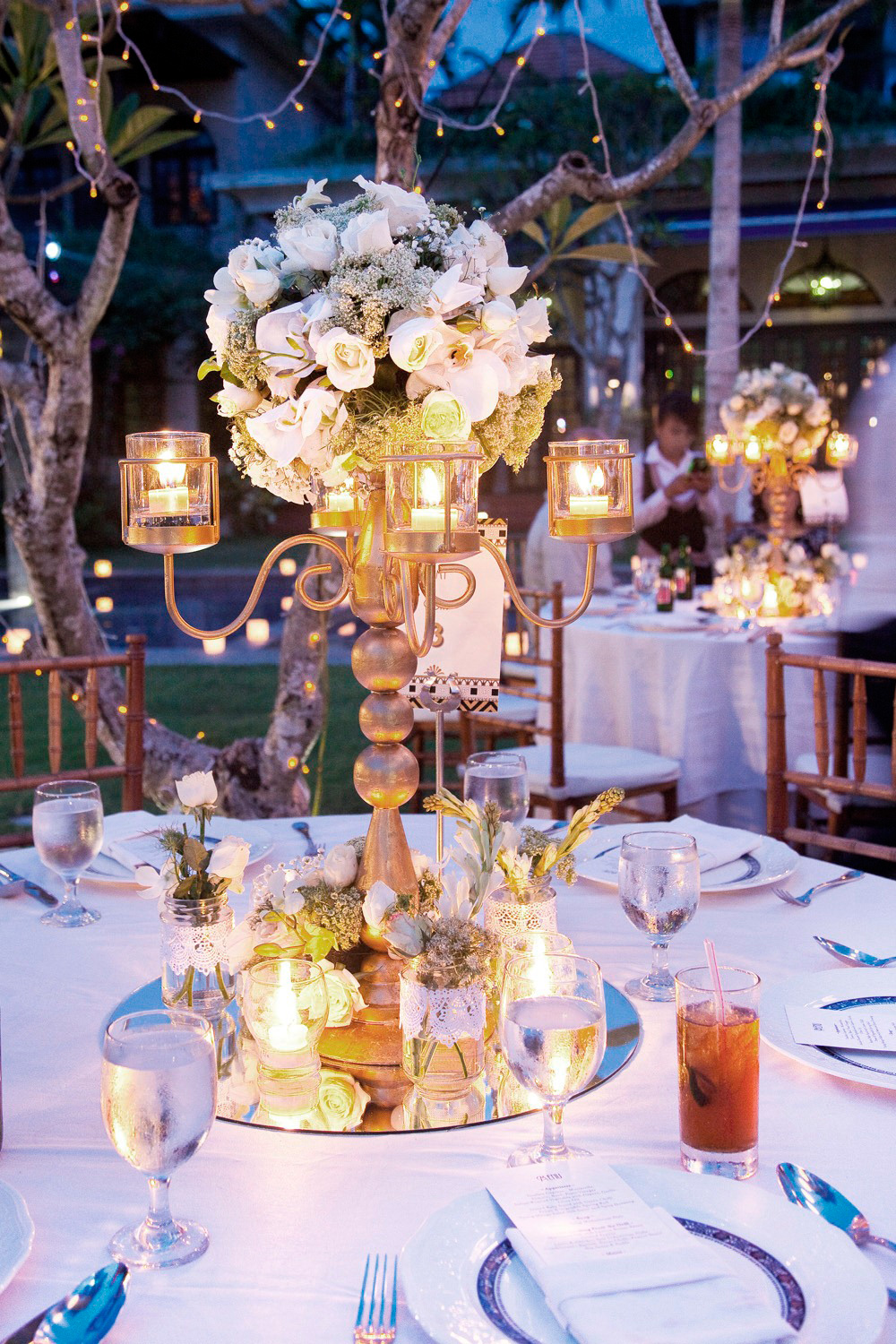 "It took 48 hours of onsite work to create the fresh flower arrangements for the ceremony and reception," says the bride.