Here's a wedding (and couple) that's as sweet as the heavenly candy buffet. A beautifully-styled vintage affair with lace and divine floral arrangements the star attraction. And the photos by Panache Photography are equally as dreamy.
Adelaide couple Monika Laskowski, 26, and Philip Portella, 34, worked at the same packaging company but, ironically, didn't meet until one night out at an Indie club. Neither one had recognised the other out of their corporate clothes but when Phil introduced himself, Monika suddenly remembered who he was – the one who'd worn Converse sneakers to casual Friday! So that was it, she was sold. They danced together for the rest of the night and had their first date at a gig the following week.
After an overseas proposal (in Central Park, New York), where Phil shyly asked Monika if she would like to marry him, the couple held their vintage wedding last December at St Mary's Church, North Adelaide, and reception afterward at the Botanic Gardens Restaurant.
The ceremony was an emotional one. Monika's mum, who'd suffered a stroke a year earlier, was only just able to attend (and sadly, not the reception). She was bound to a wheelchair and in a lot of pain and the couple tended to her mid-ceremony to help her be more at ease.
Phil says, "The care and time that Monika spent with her mother throughout a busy time in her life has shown me another amazing, caring and determined side to her character that I love and respect."
Like I said. Sweet couple. Congratulations.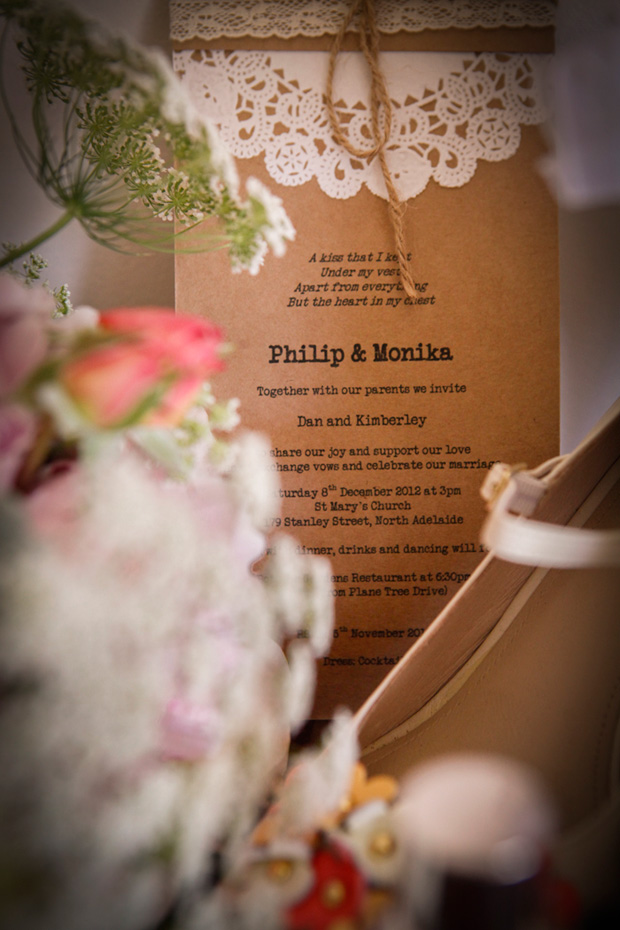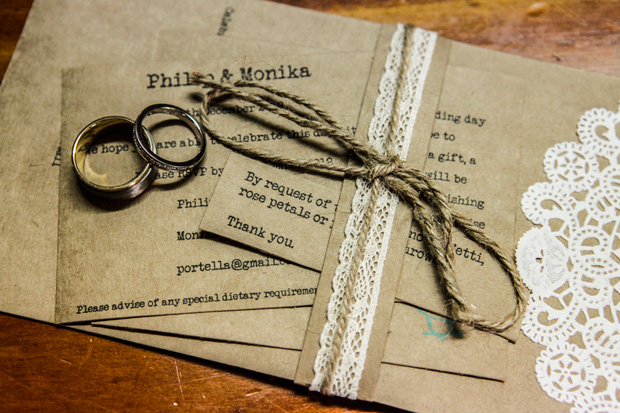 The vintage-style wedding stationery using brown Kraft paper and paper doilies was a joint DIY effort between the bride and groom, friends and family. "Phil and I spent weeknights gluing the doilies down and assembling," says Monika. Suppliers included Eckersley's, Etsy, Spotlight, Officeworks and Typo.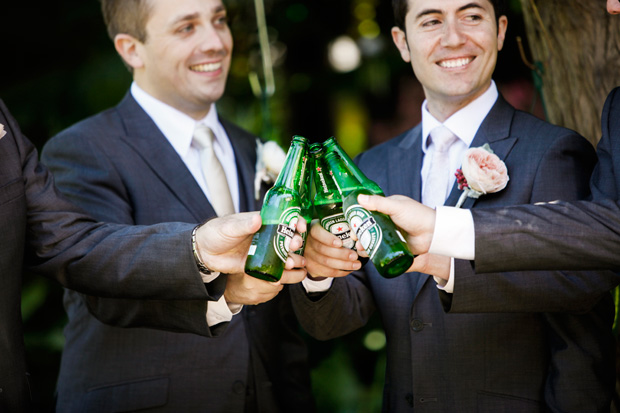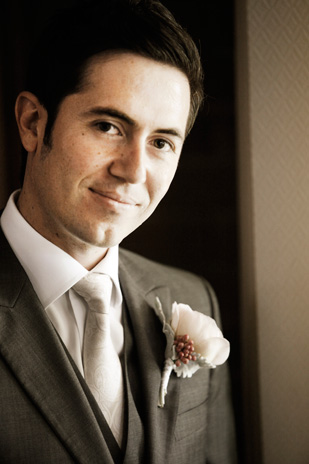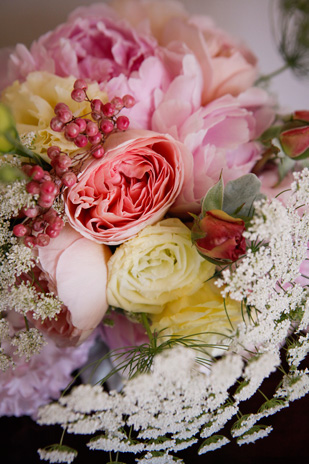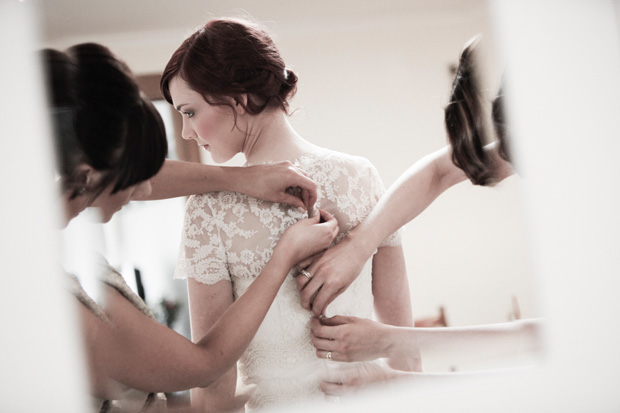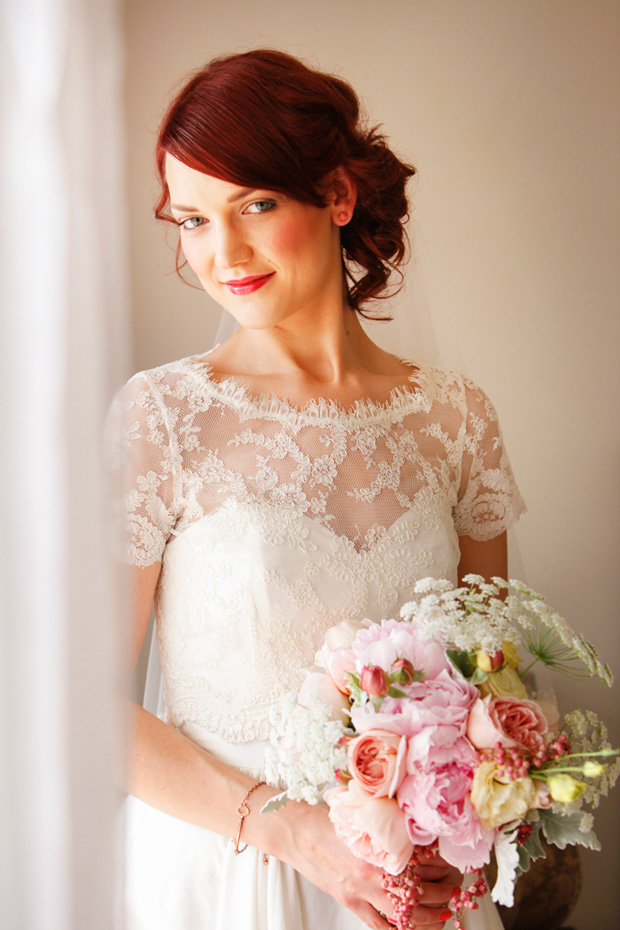 Monika's discovery on Etsy of New York designer, Leanne Marshall, (who was the winner of Project Runway, season five) resulted in the online purchase and nervous arrival of her vintage-style wedding gown – a silk, sweetheart neckline, tea-length dress with button-up lace bolero. "When it arrived at my work, I restrained from opening it until that night when one of my bridesmaids could come over to see the reveal!"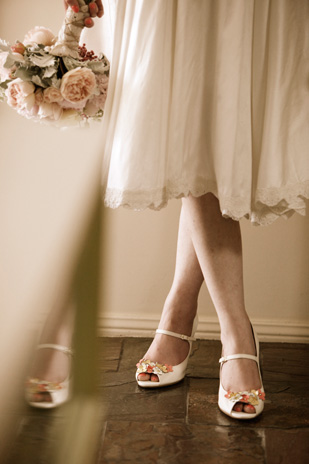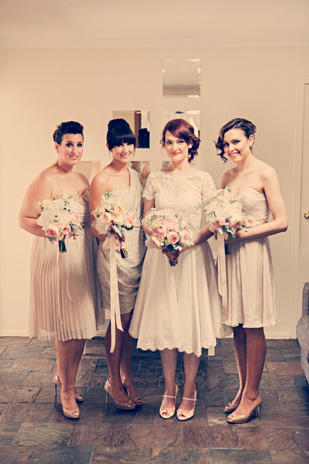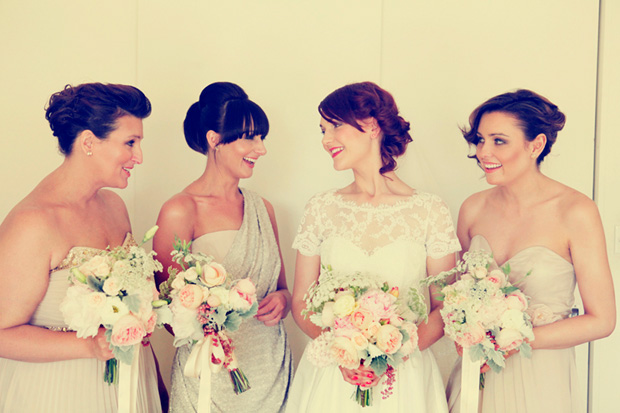 Despite sourcing their own gowns (from three totally different stores), the bridesmaids harmonised perfectly together in their cream/gold frocks.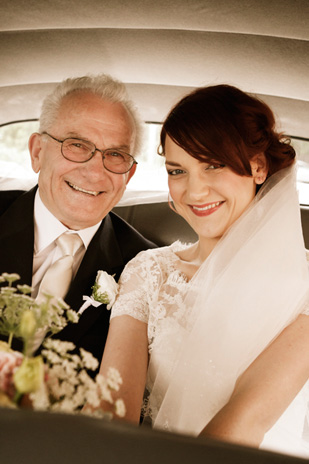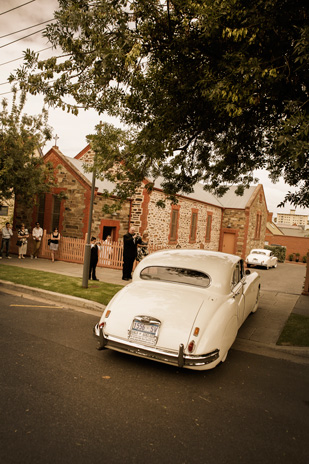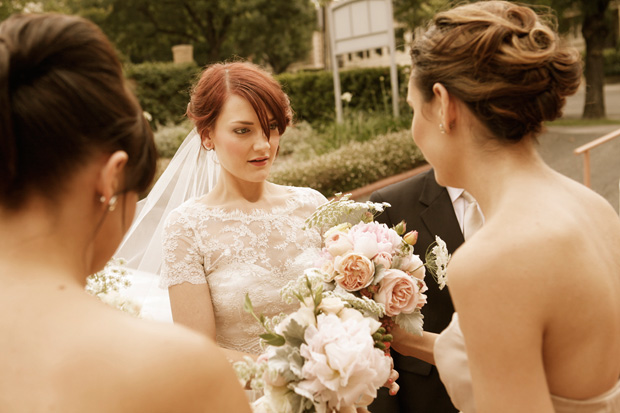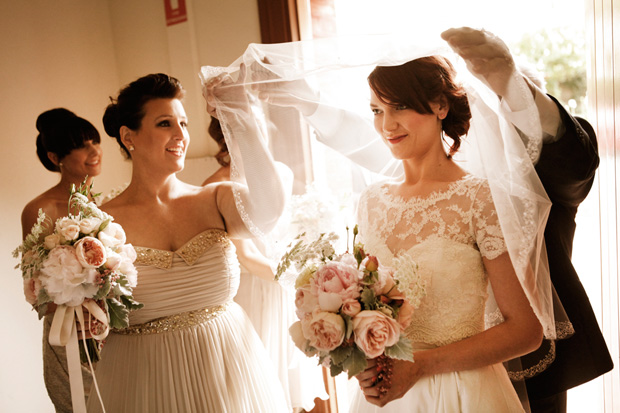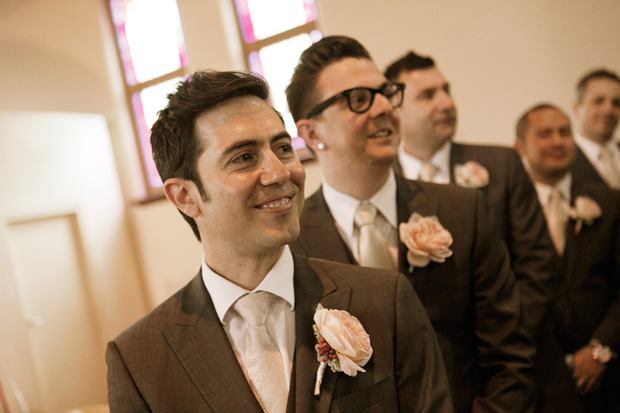 "We searched high and low for the right grey and the right fit," says Monika of the boys' Peter Shearer three-piece suits. "The groomsmen all wore champagne ties to match the bridesmaids and Phil wore a pale gold paisley tie."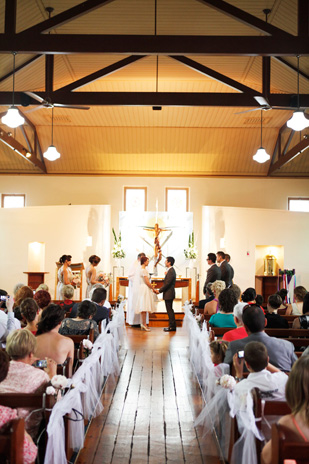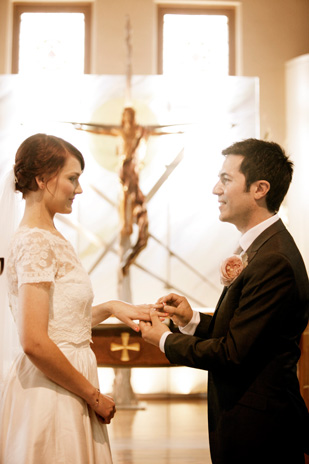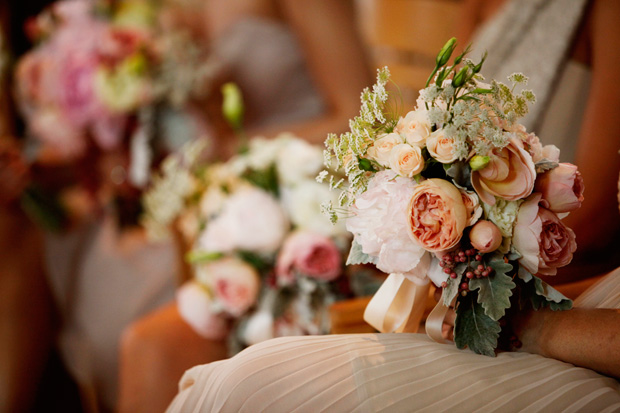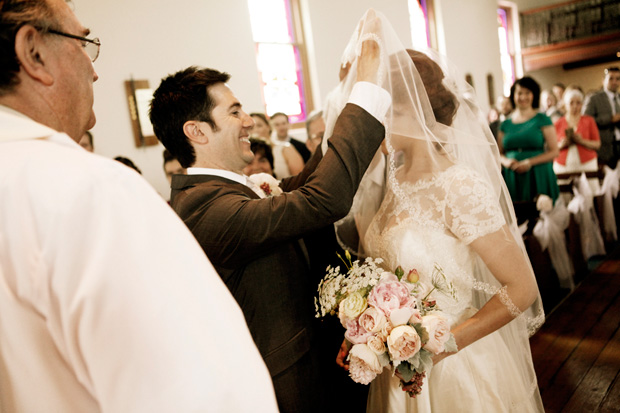 "I really wanted floral arrangements to be a standout of our theme," says Monika. Her heavenly posies, arranged with lisianthus, peonies and David Austin roses (in pinks, peaches and deep creams) were by Poppie's Flowers.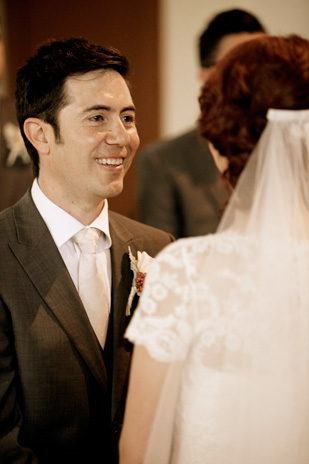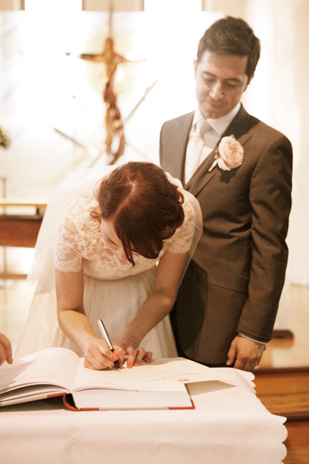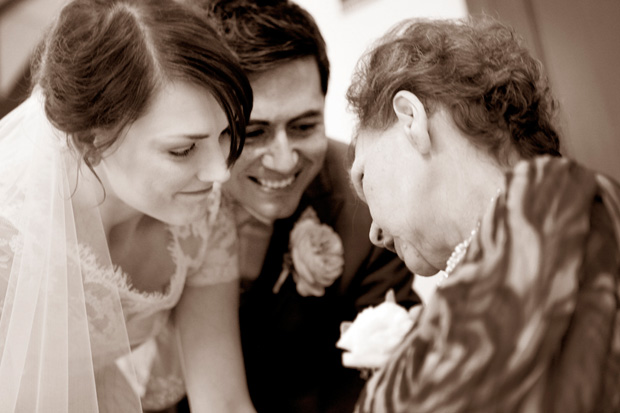 The sensitive couple tended to Monika's unwell mum at various times throughout the ceremony. "Father Paul beautifully handled the breaks where we needed to make sure mum was OK," praises the bride. "He handled everything so smoothly and explained to guests what was happening. Because mum wasn't able to attend the reception, the ceremony was very special to us."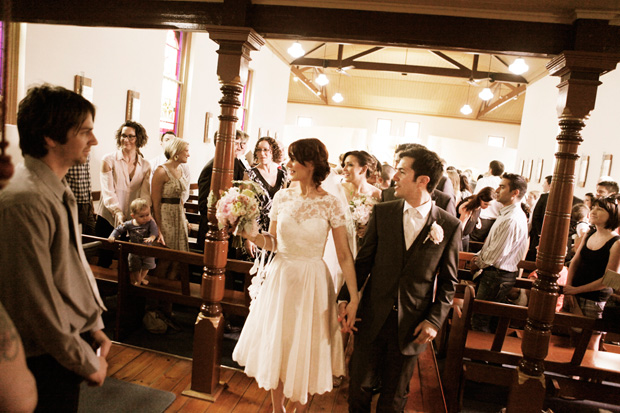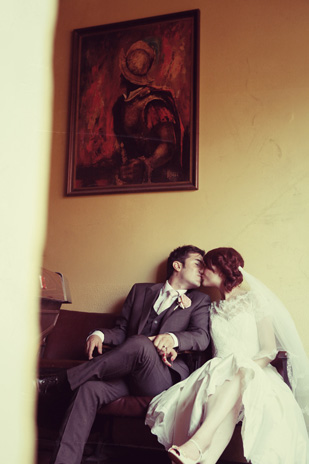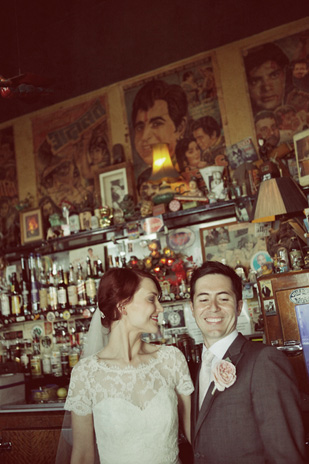 On photographer, Kim Stevens, Monika praises, "His distinct, soft style was something we loved about his work and definitely how we wanted our day to look in print." She adds, "Kim's photos are really something special; the way he tells the story and captures moments without you even knowing it is incredible."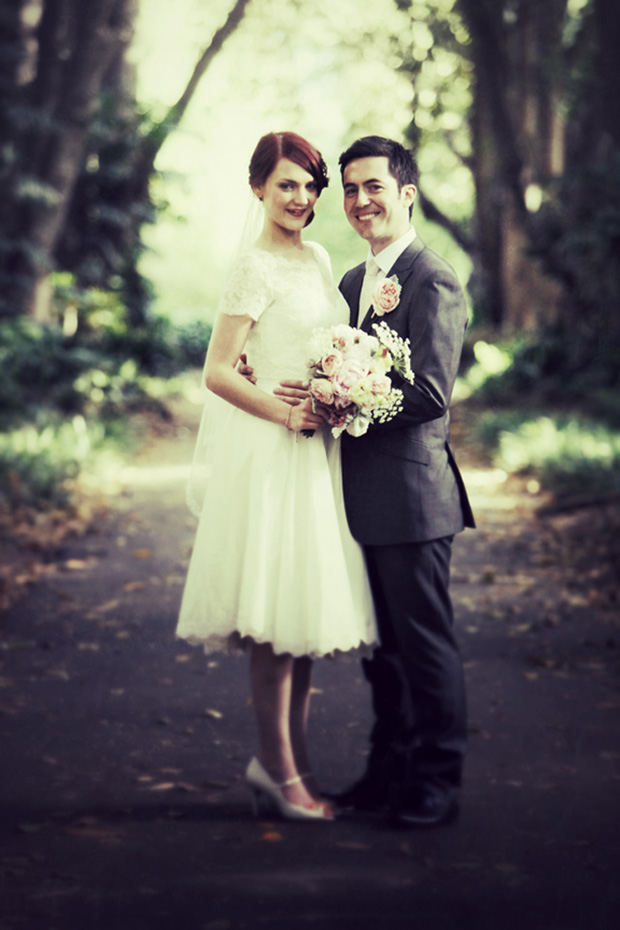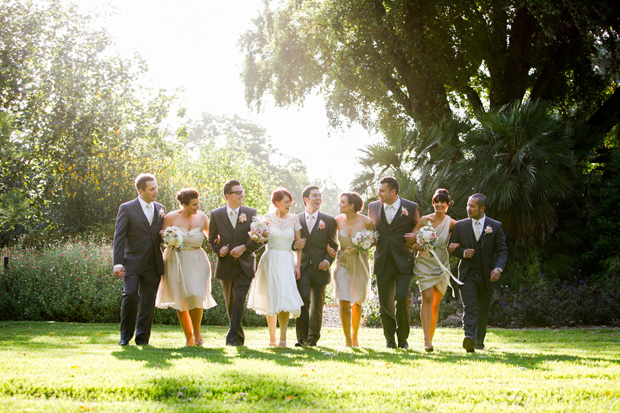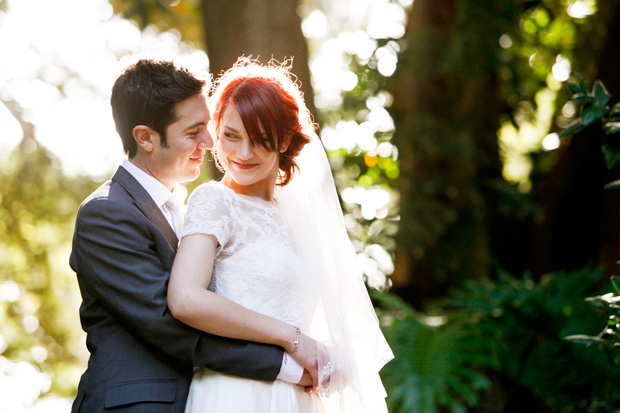 Monika tells, "Phil is an amazingly positive person. He can smile through most things and always shows me the positive side of any situation."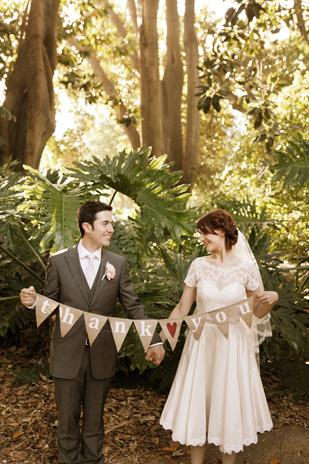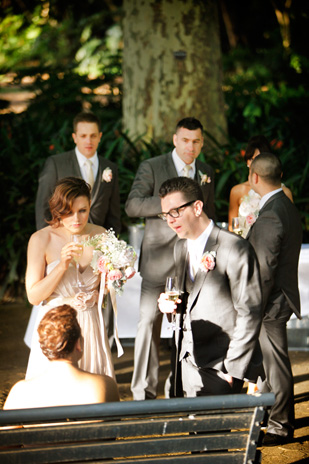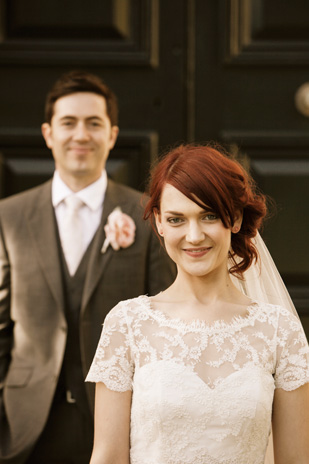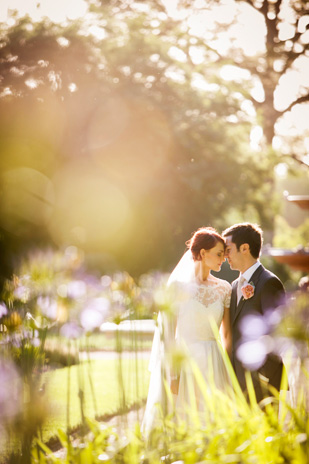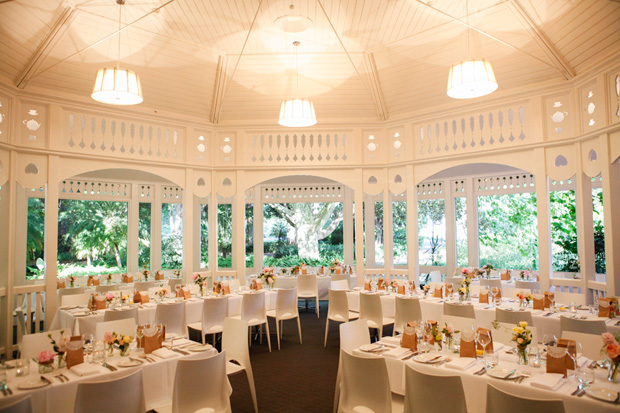 "From our first viewing we knew it was what we wanted – a place that was open, bright and brought the outdoors in," explains Monika of reception venue, Botanic Gardens Restaurant. She adds, "We now also have somewhere wonderful to celebrate our wedding anniversary."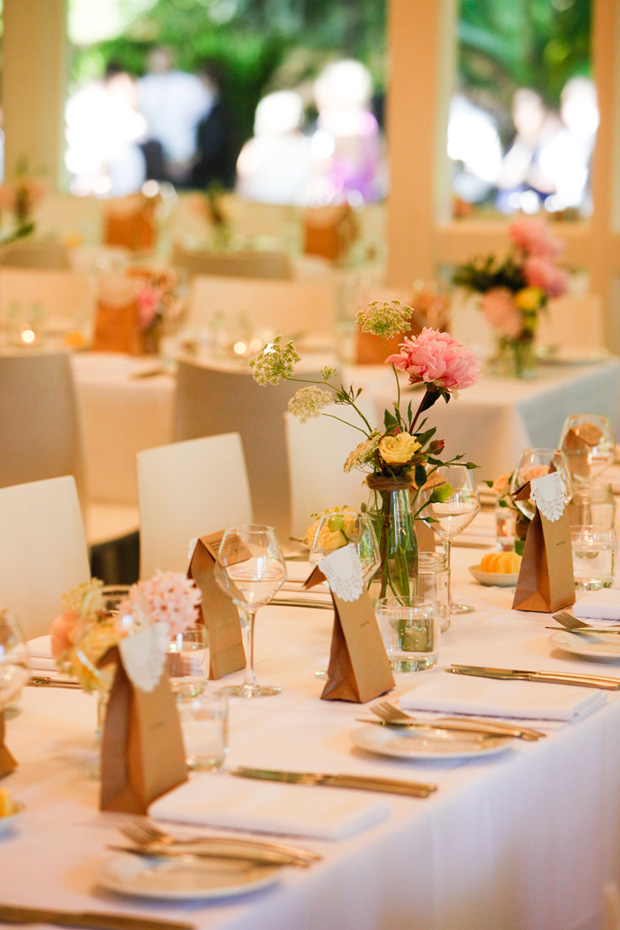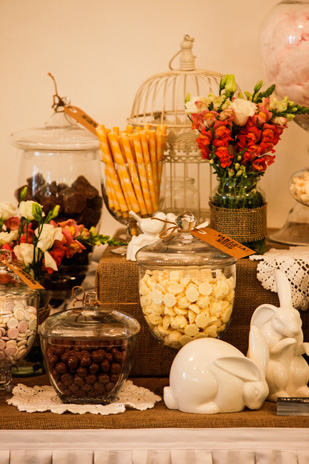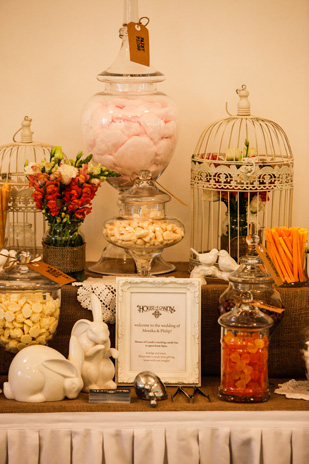 The Candy Buffet beautifully styled the couple's lolly bar, which proved to be so tempting on the night that some guests had a little contest going – who could fill their lolly bags before 9pm (when the buffet didn't officially open until then).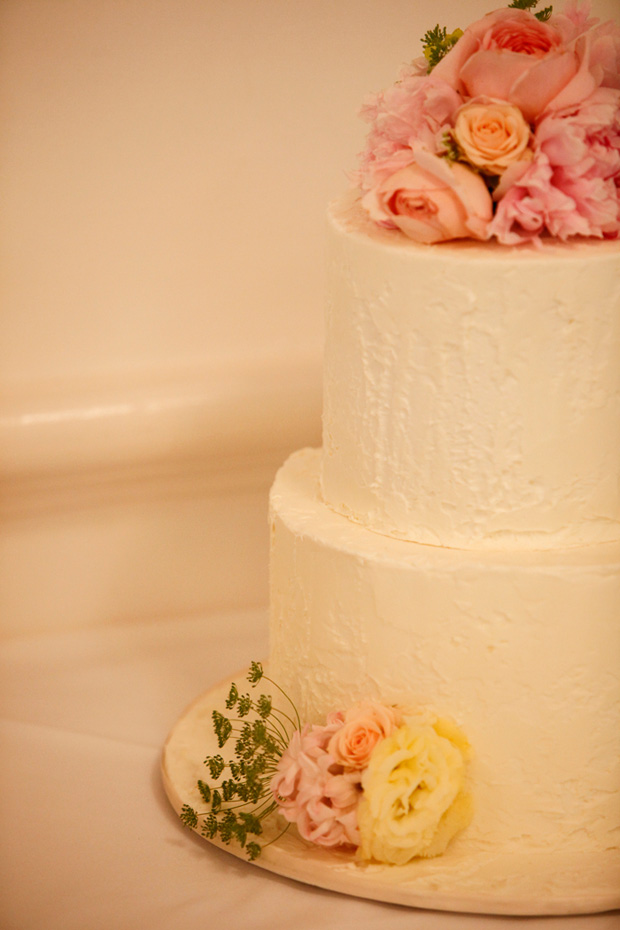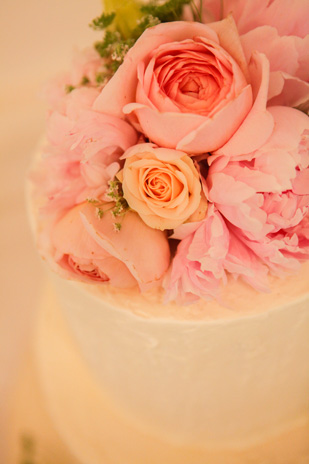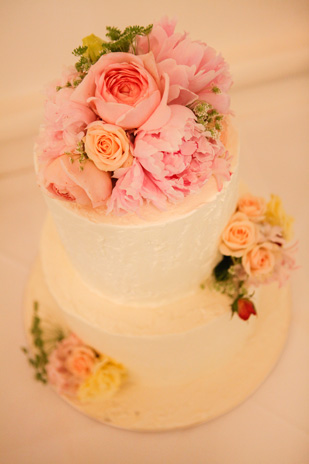 Award-winning cake makers, Sugar & Spice Cakes, created the couple's two-tier wedding cake in plain chocolate, caramel mud and the newly-added flavour, raspberry bullet.
Photos courtesy of Panache Photography.