With a passion for travel, Kate Walsh and Timothy Bennie knew a Bali wedding was for them.
The Melbourne couple, aged 30 and 31 respectively, met in Queensland about 10 years ago but ended up in Australia's cultural capital a few years later. But not satisfied with just staying in their city, they travelled the world including trips to Bali, Thailand, Greece and Paris. "We both love travelling and travelled a lot in our relationship," says Kate.
So when Tim proposed they knew Uluwatu in Bali would create the perfect backdrop for their ceremony with 44 guests. "With the beautiful cliffs and amazing villas with the Indian Ocean views below, we knew that would be just perfect for us," smiles the bride.
They were married on July 20, 2015 with a ceremony and reception at Uluwatu Surf Villas. "As everyone was on holidays it was a more laid back atmosphere and everyone really let loose and had fun at the wedding," Kate says of the day. Having the villas on site was also handy for accommodation options, she said.
And just because you're already in paradise for your wedding doesn't mean you can't leave to go elsewhere for your honeymoon! The newlyweds carried on the celebrations on Maratua Island, Borneo.
Photos courtesy of The Uppermost Photography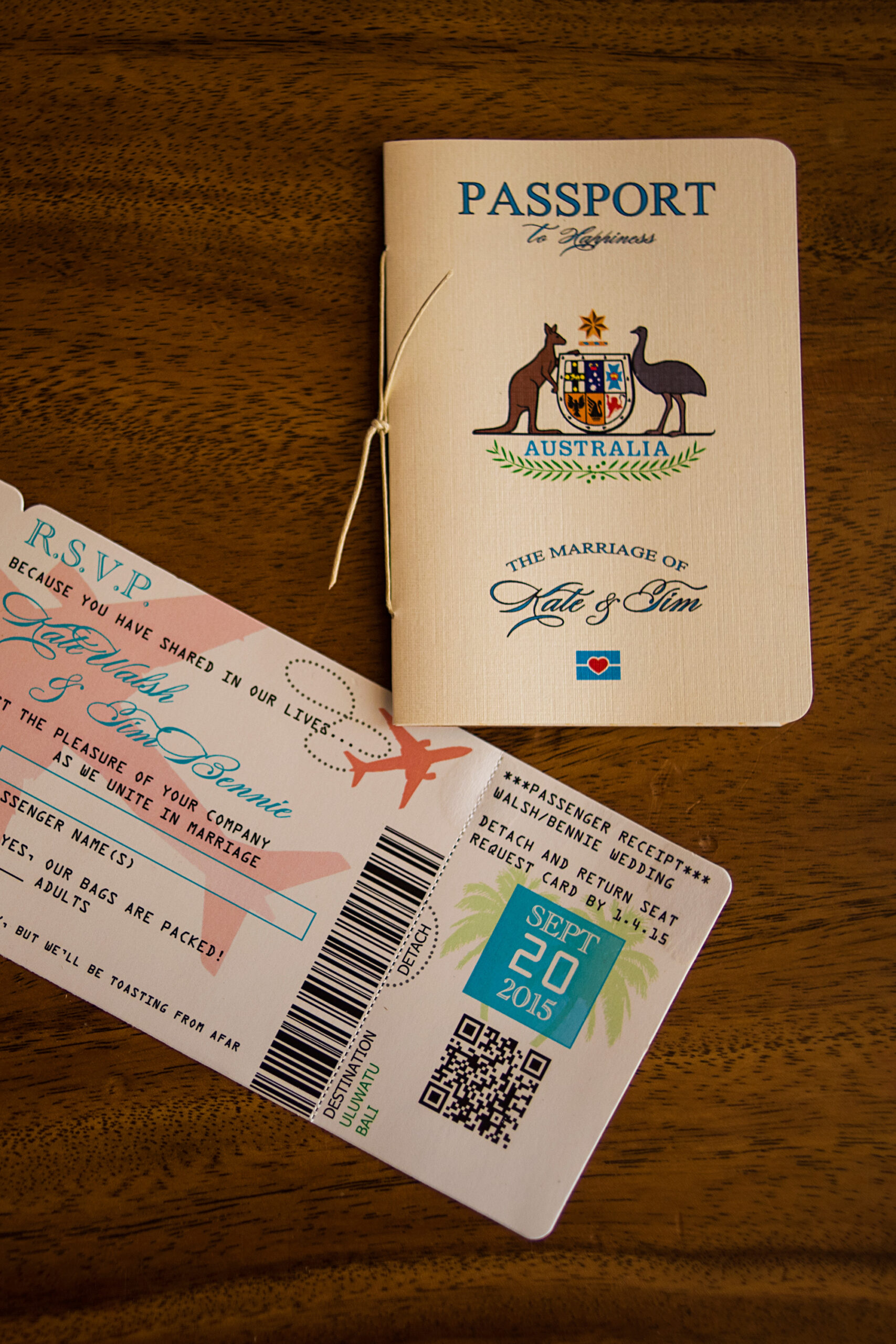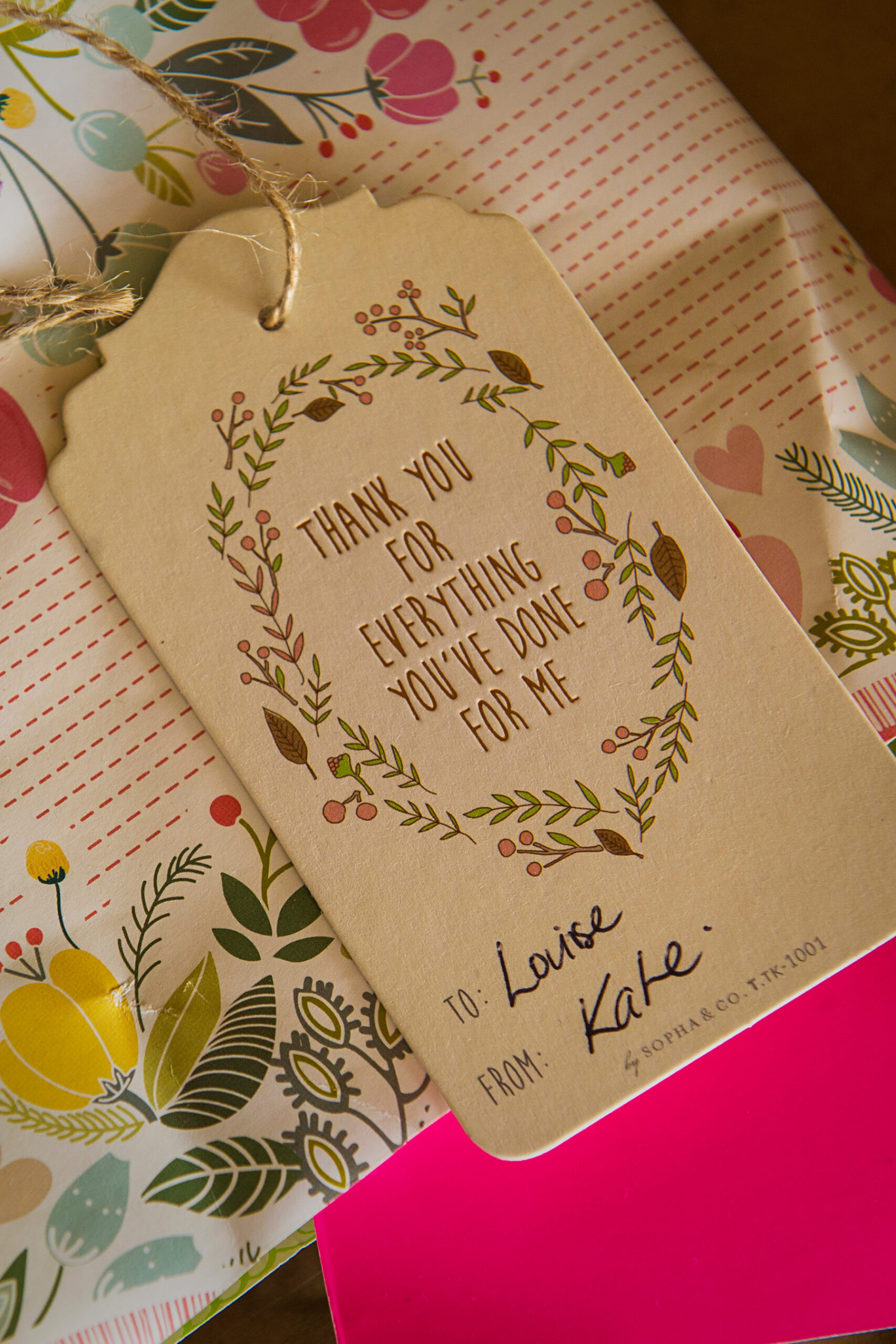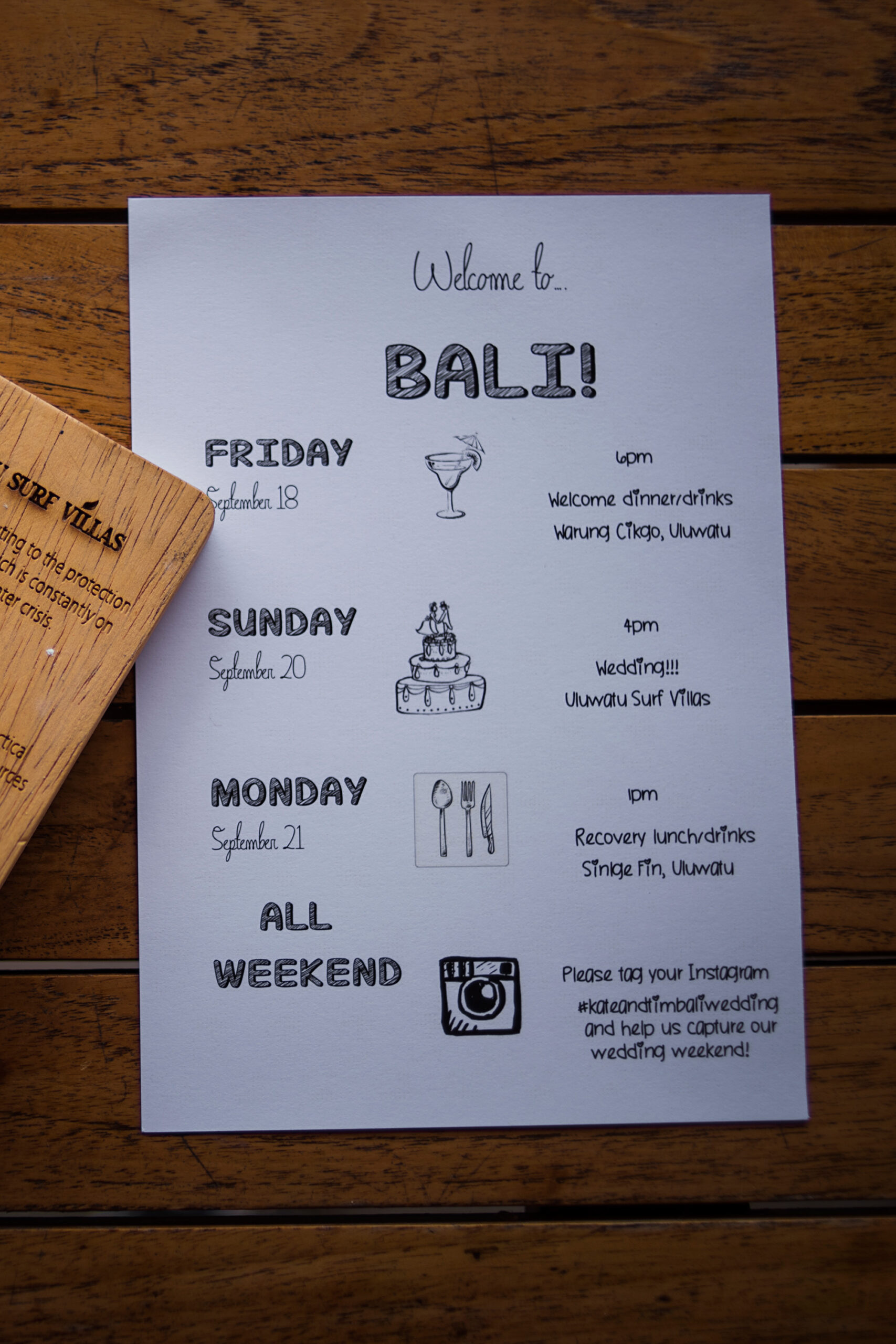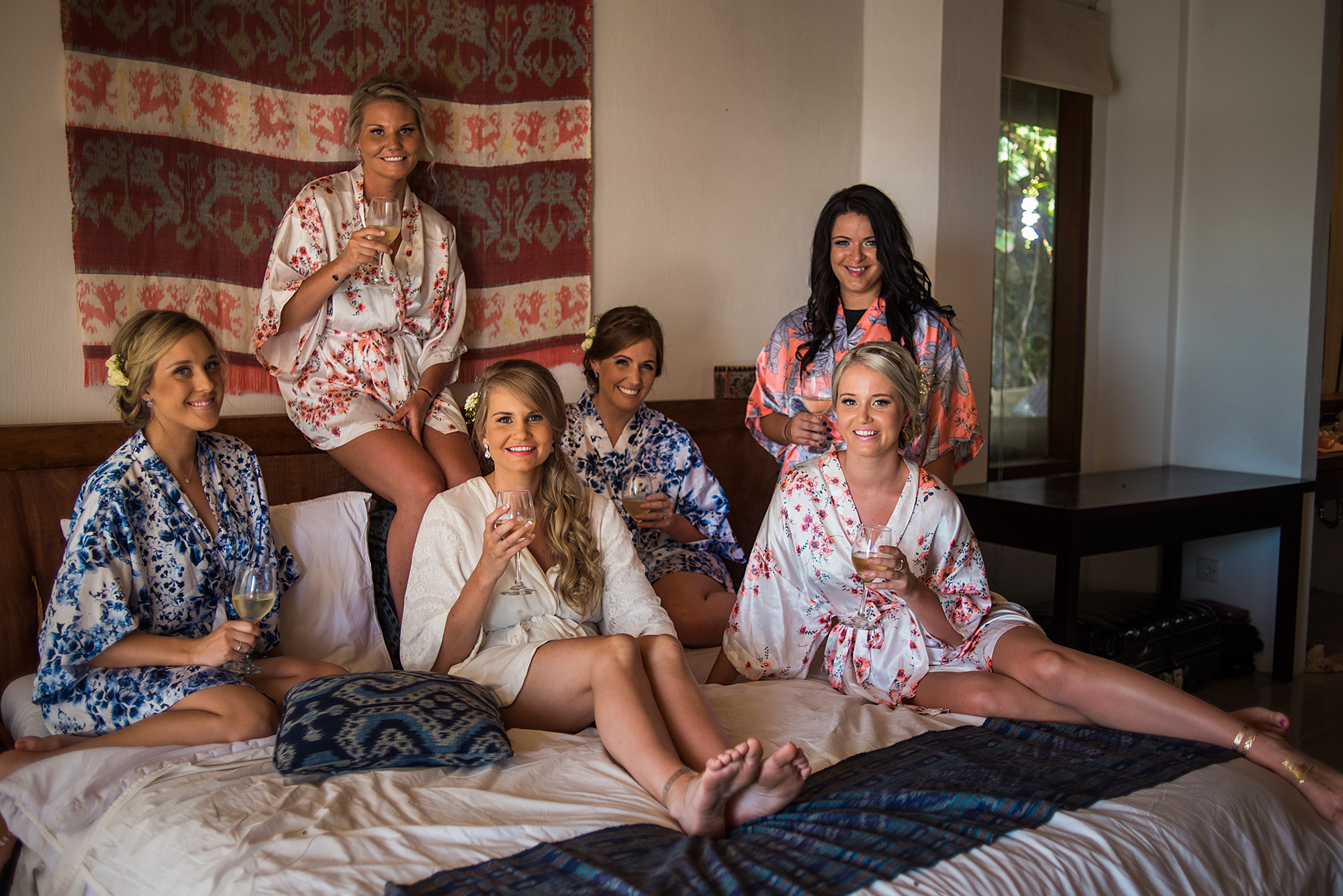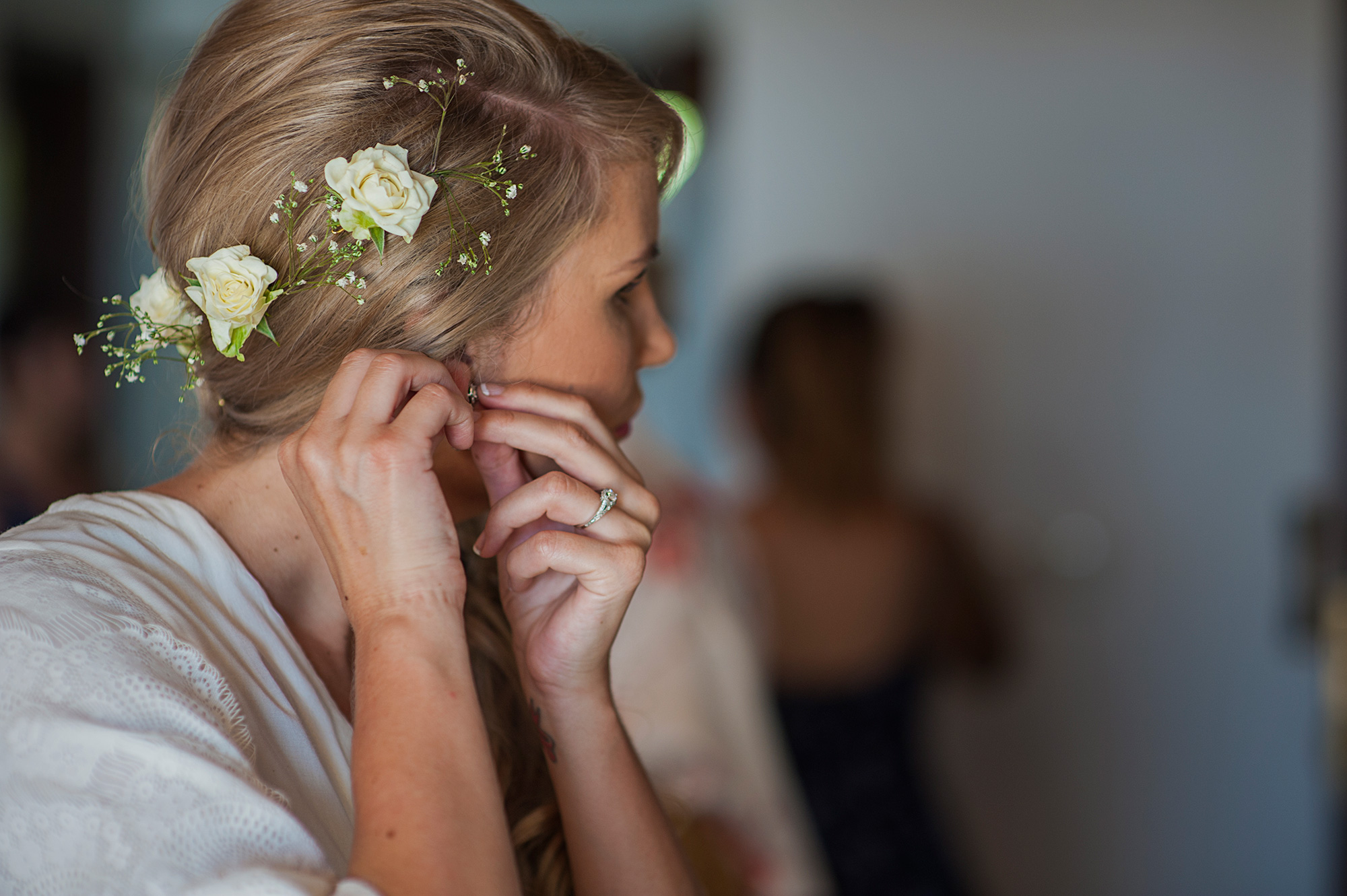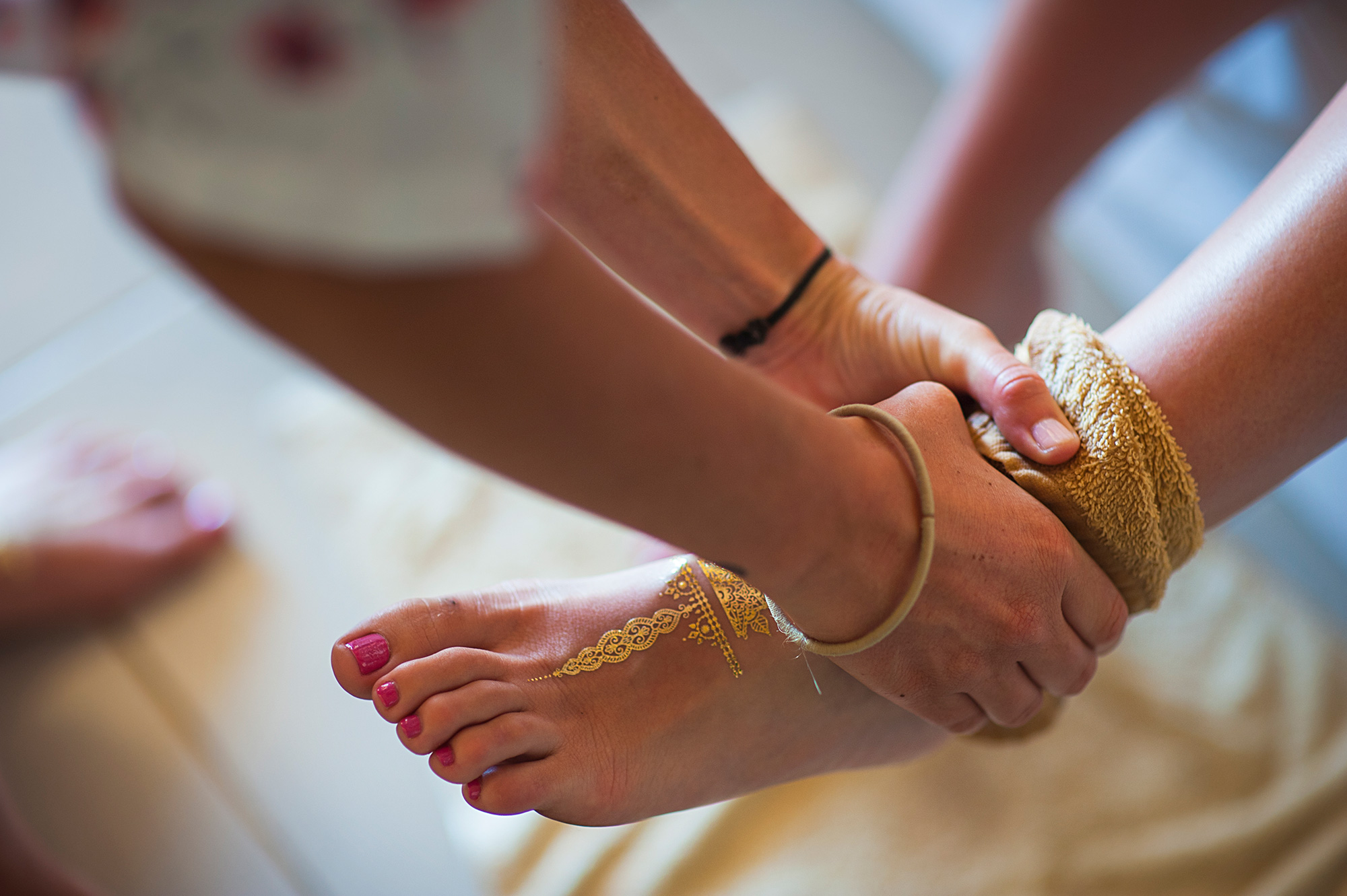 Kate had gold temporary tattoos for "shoes".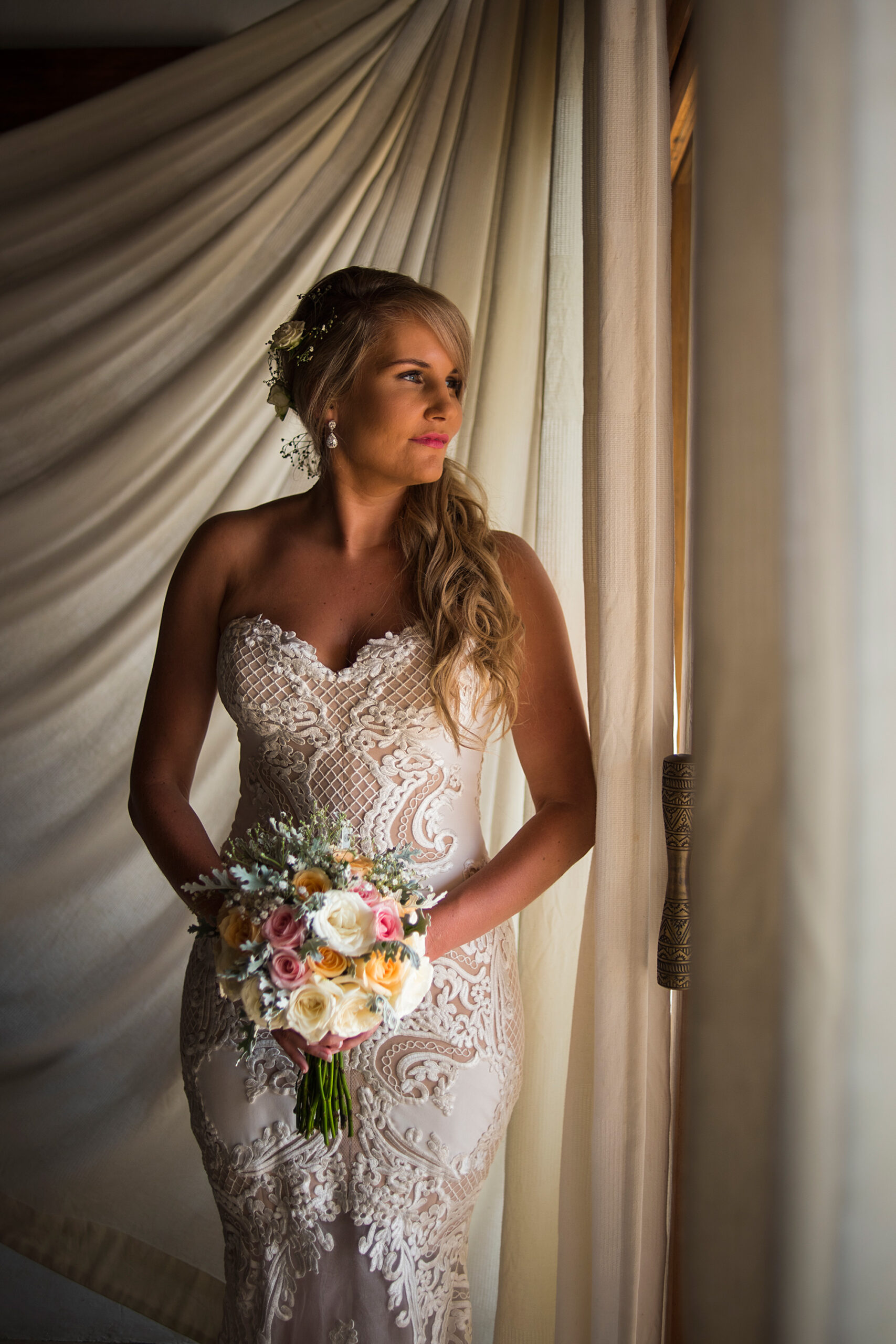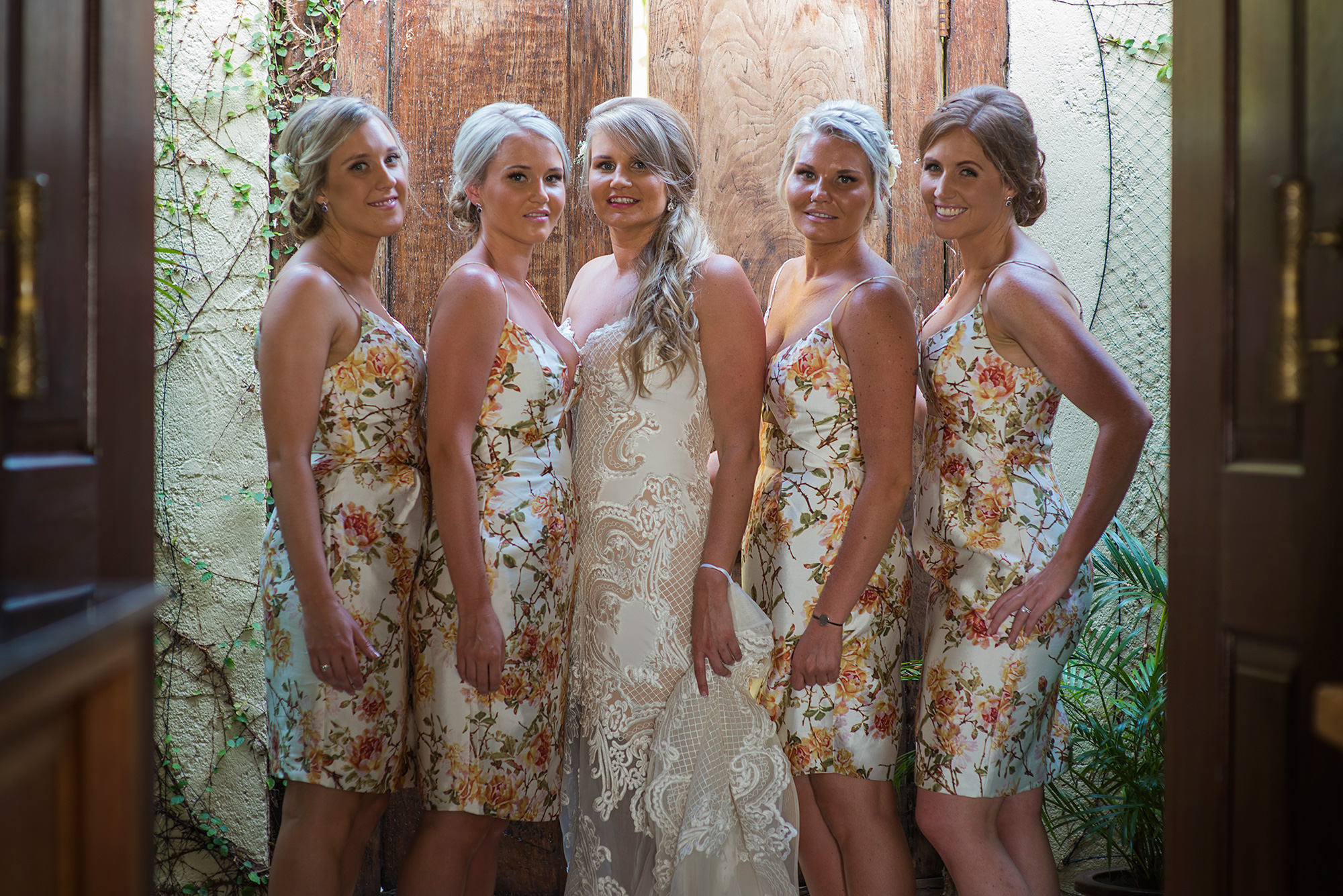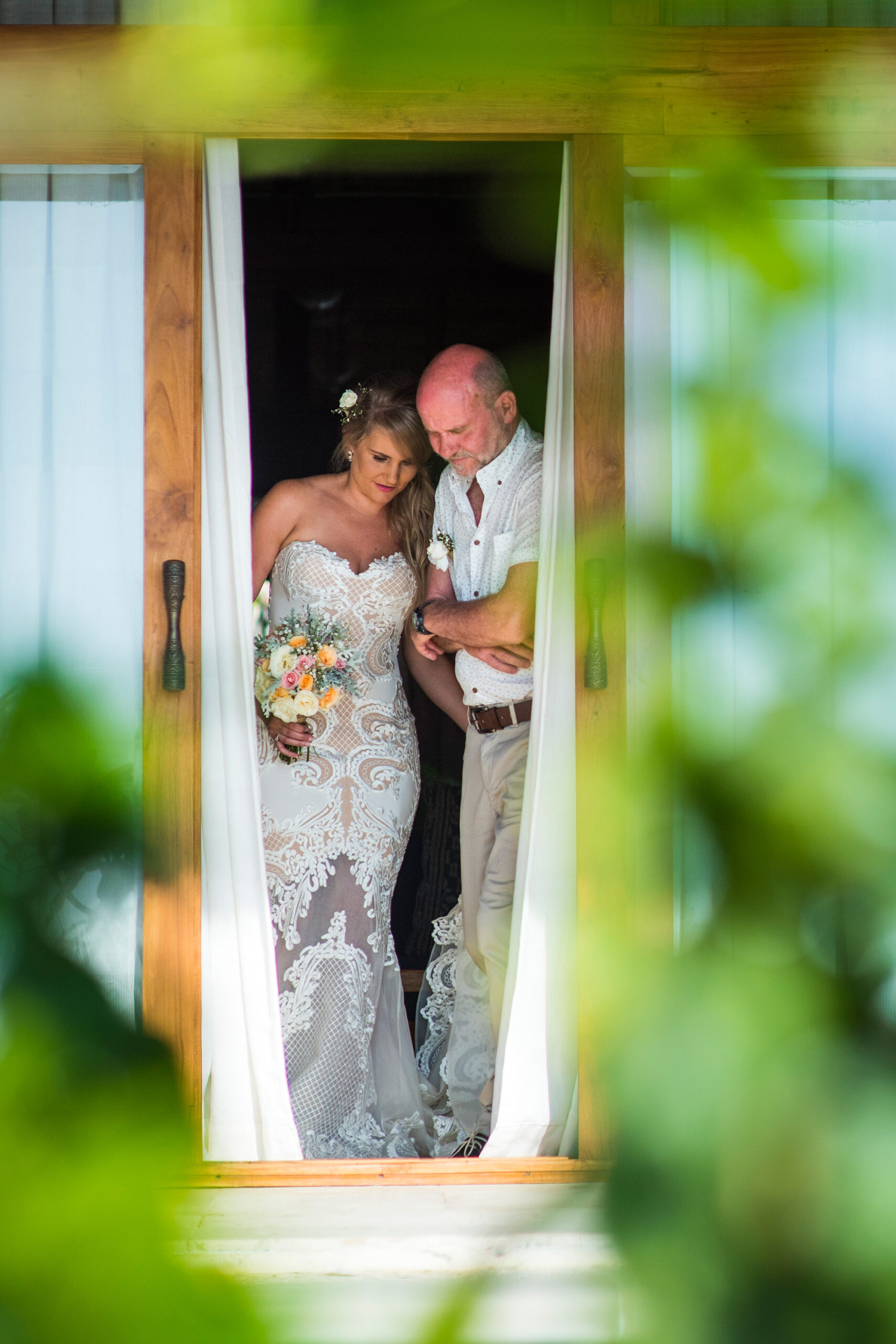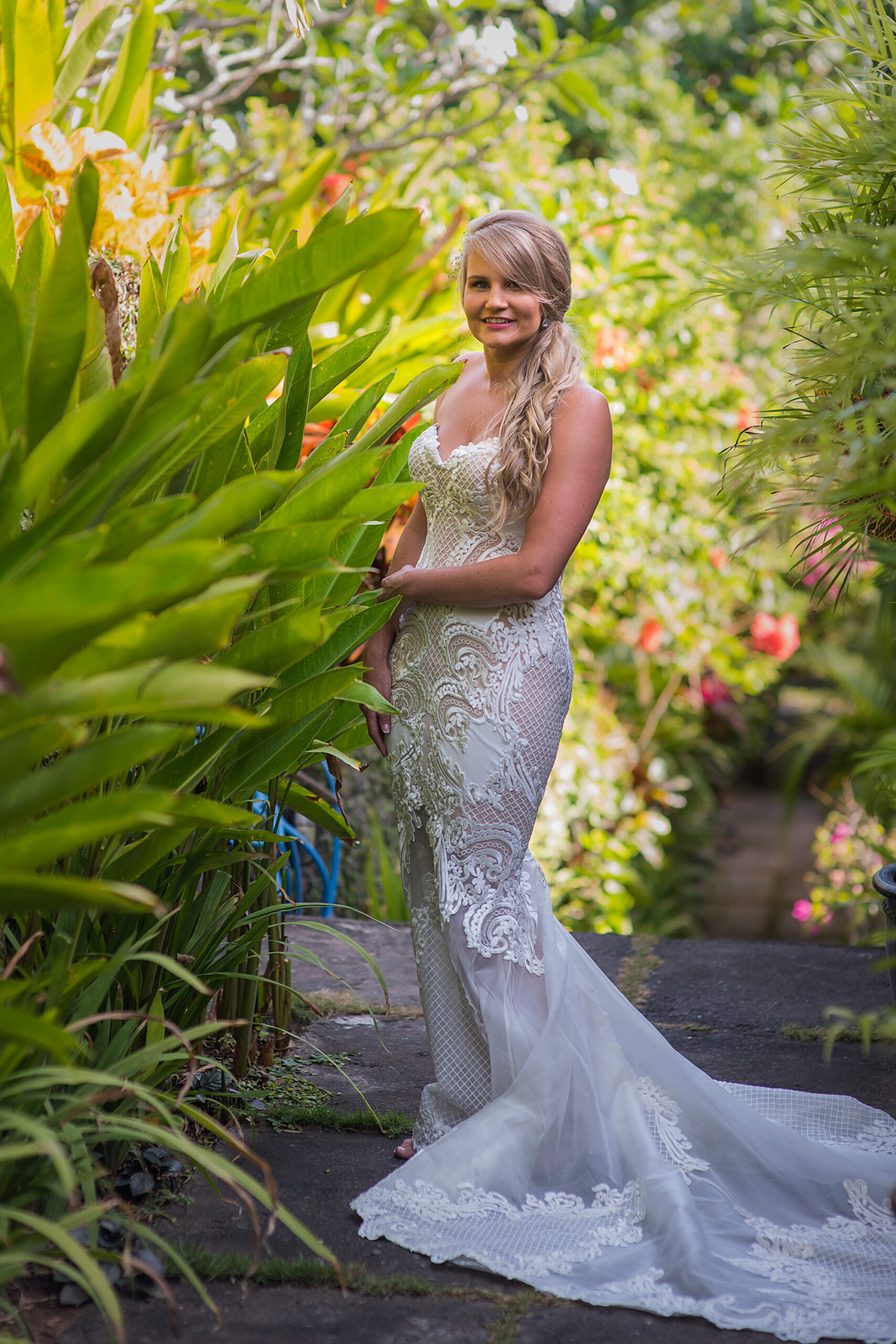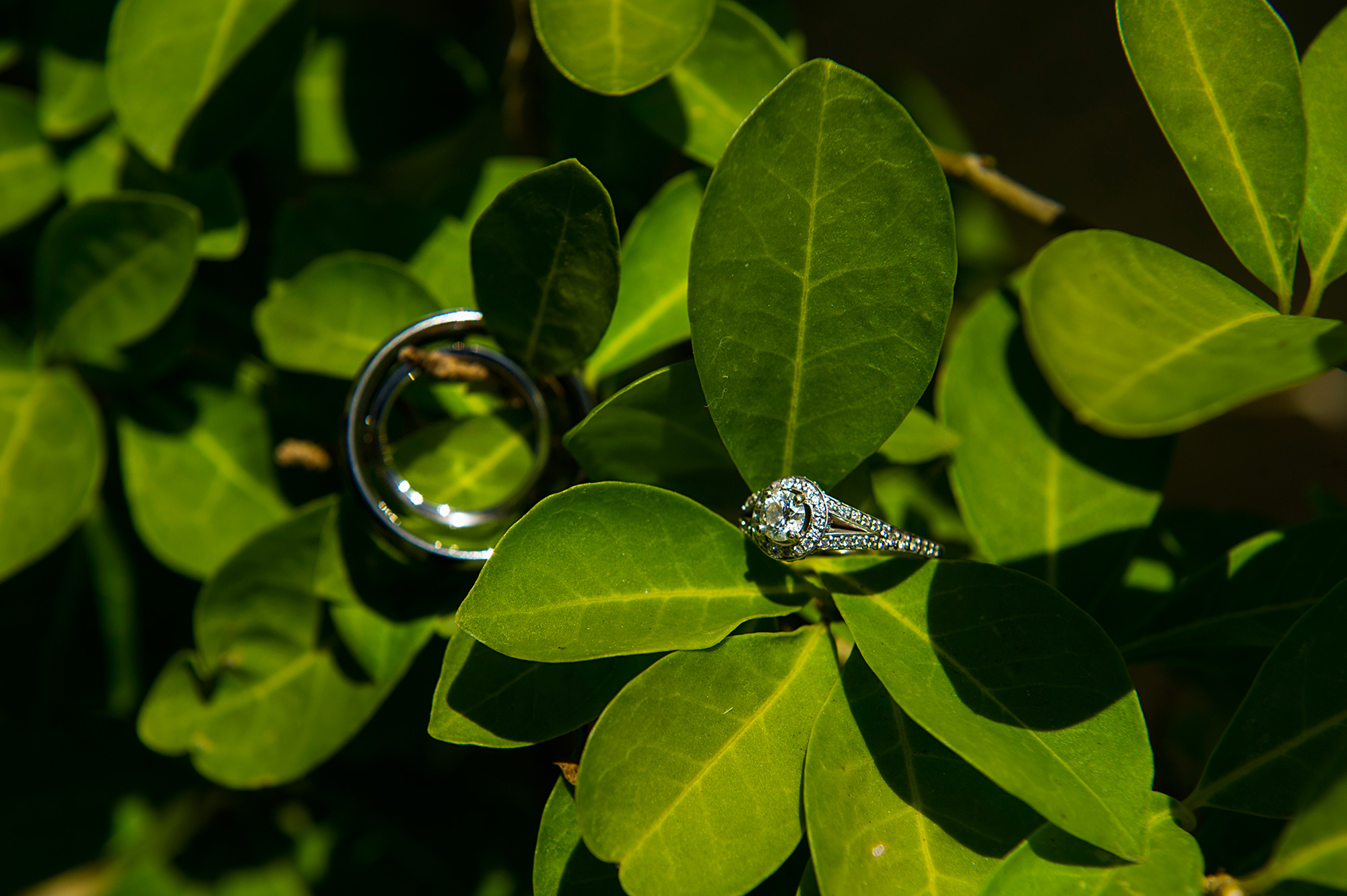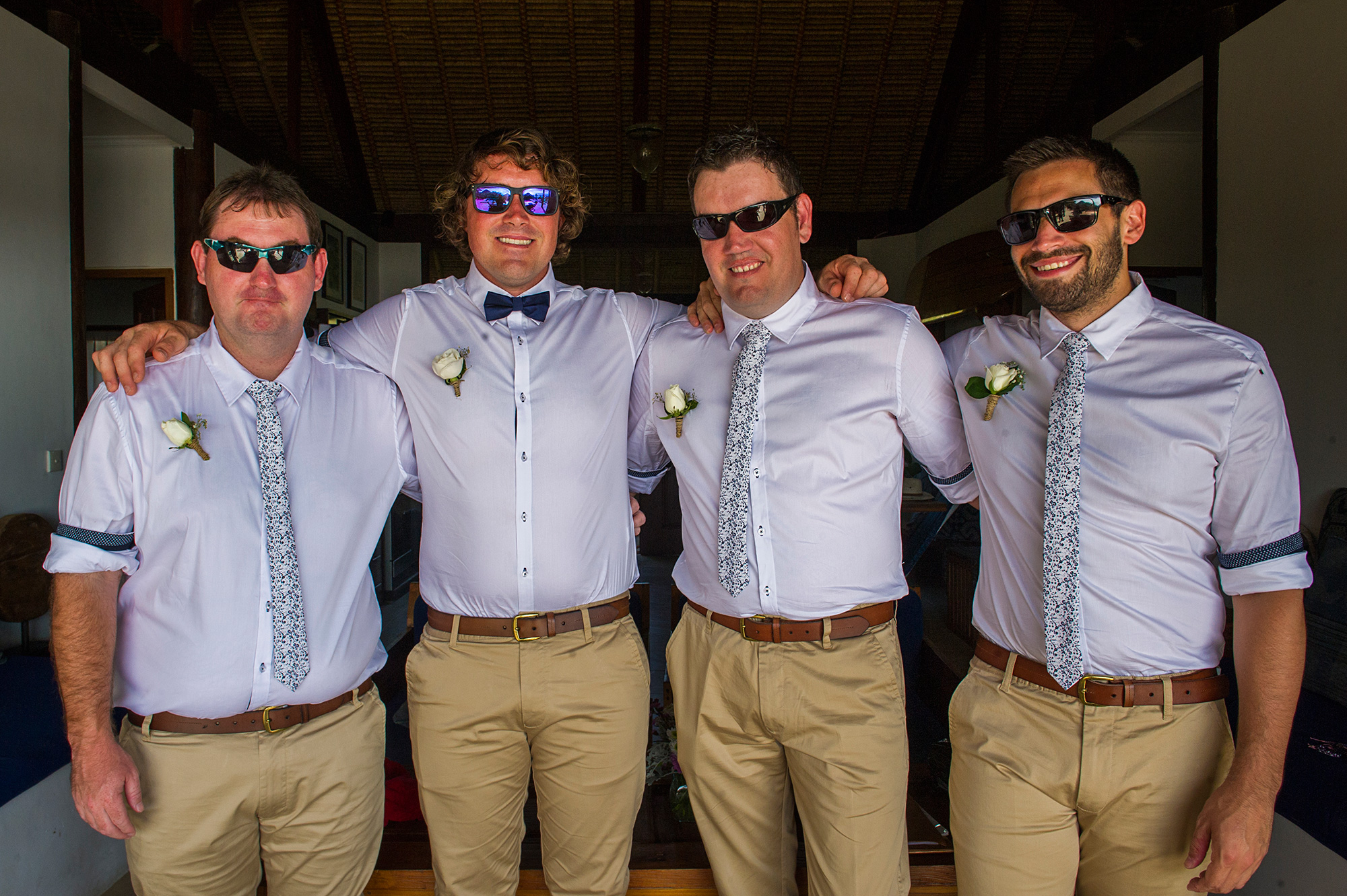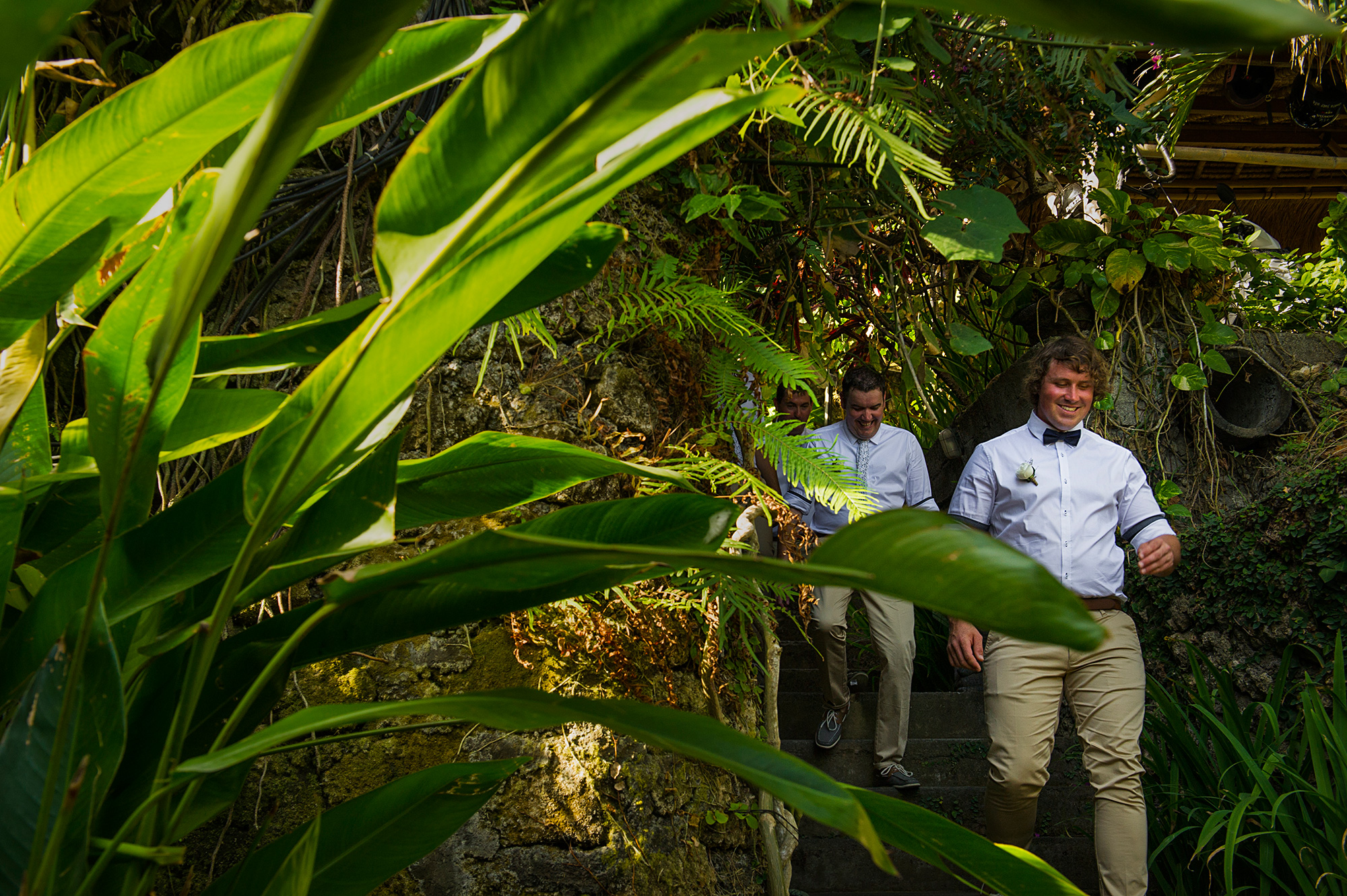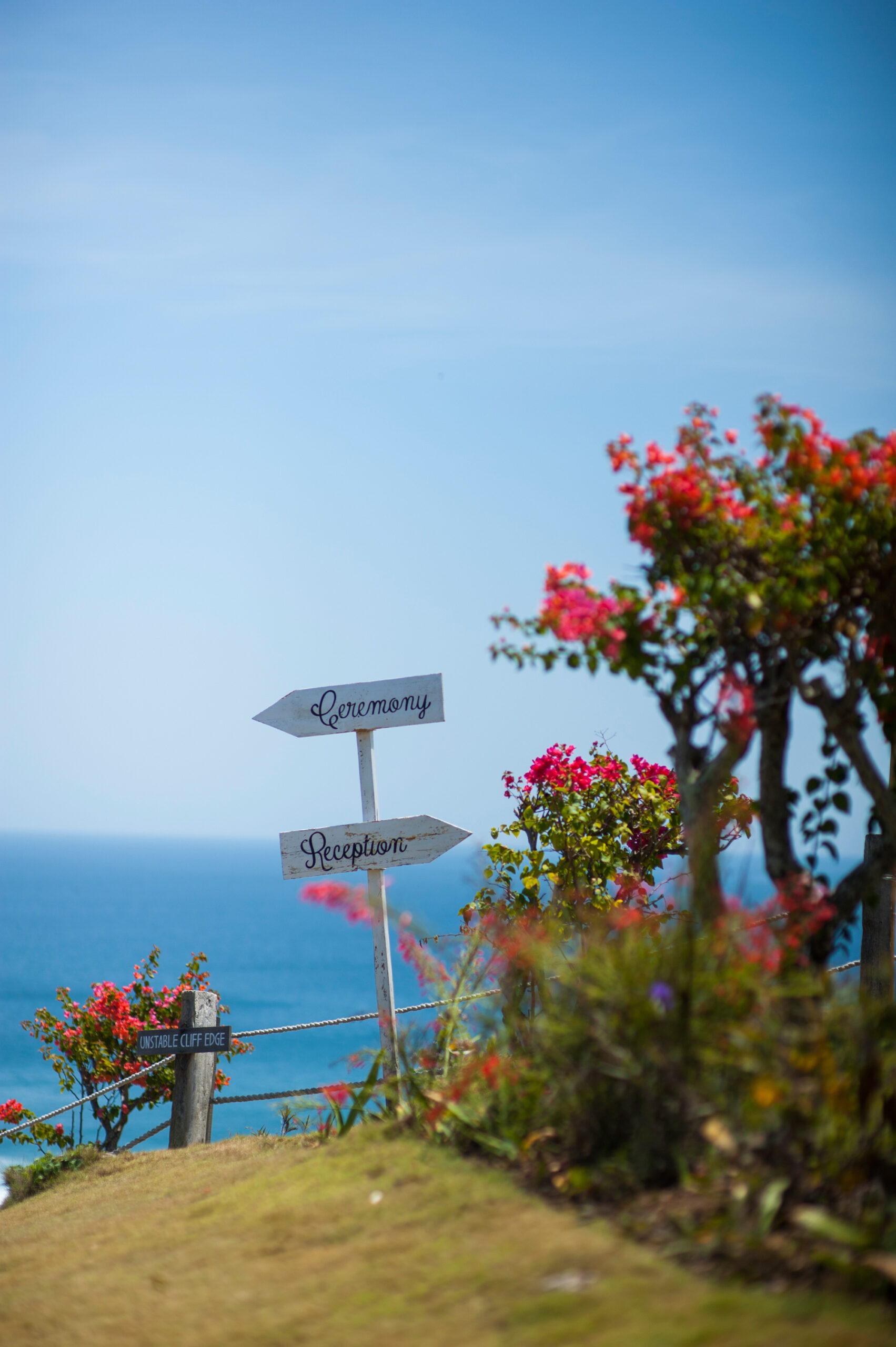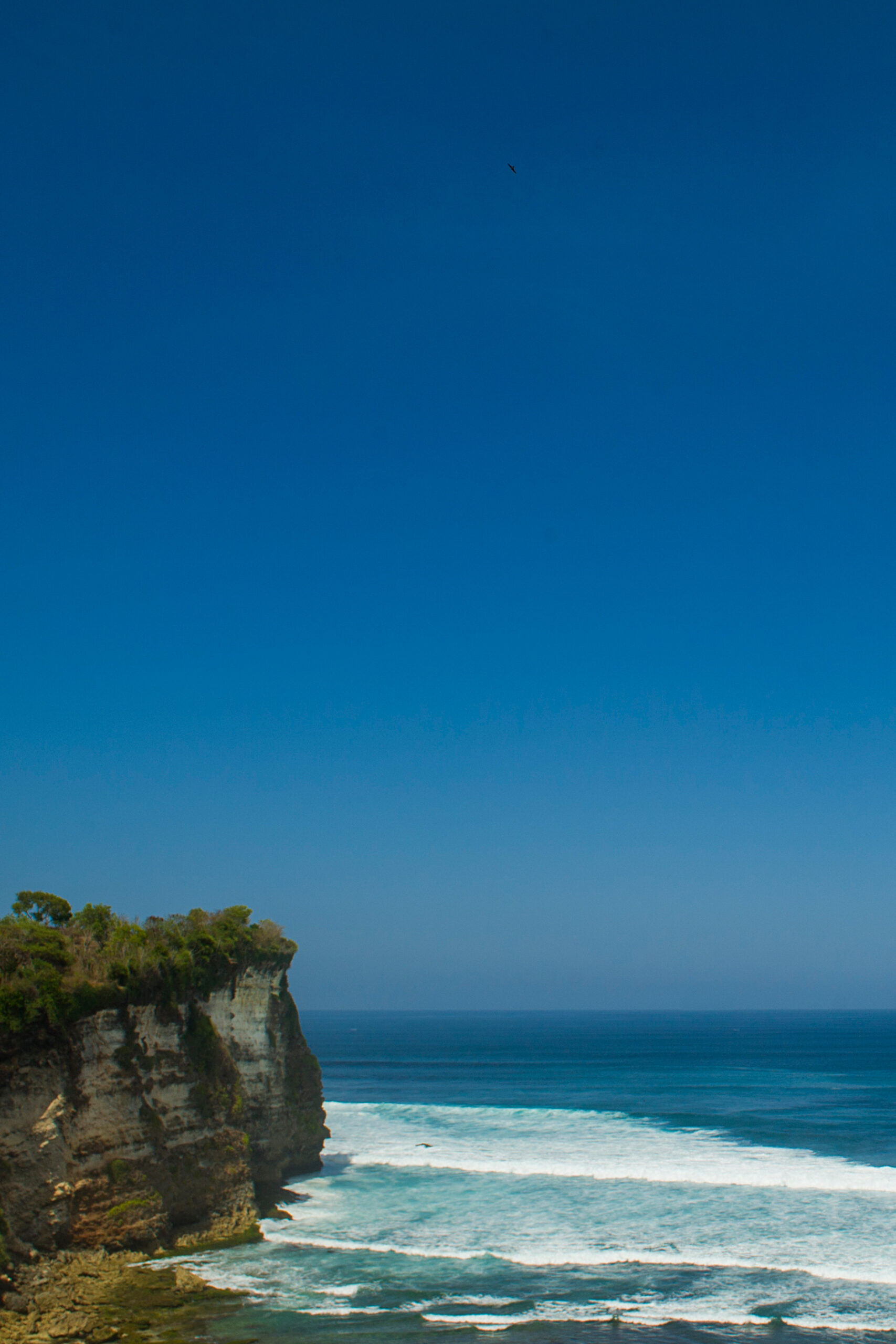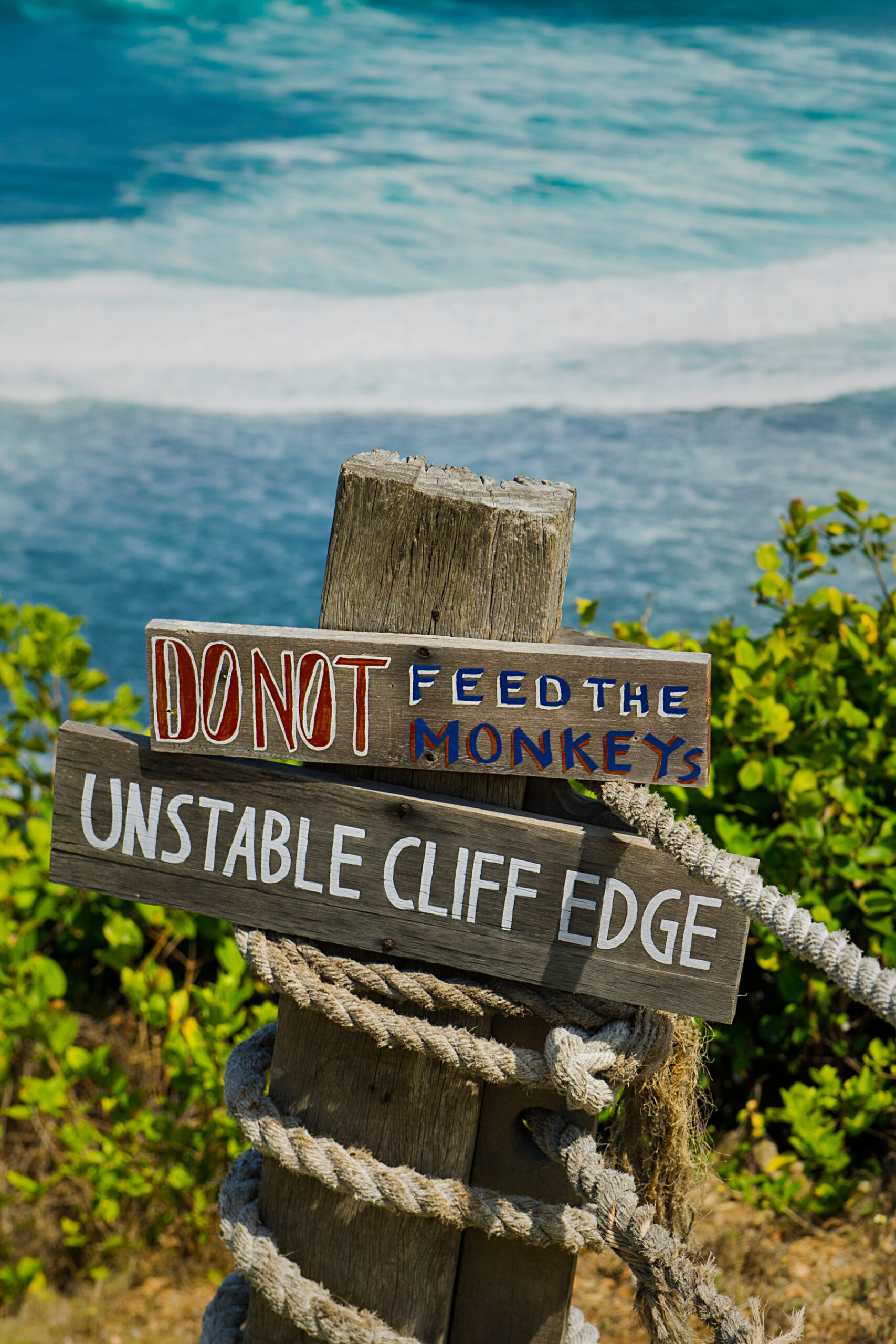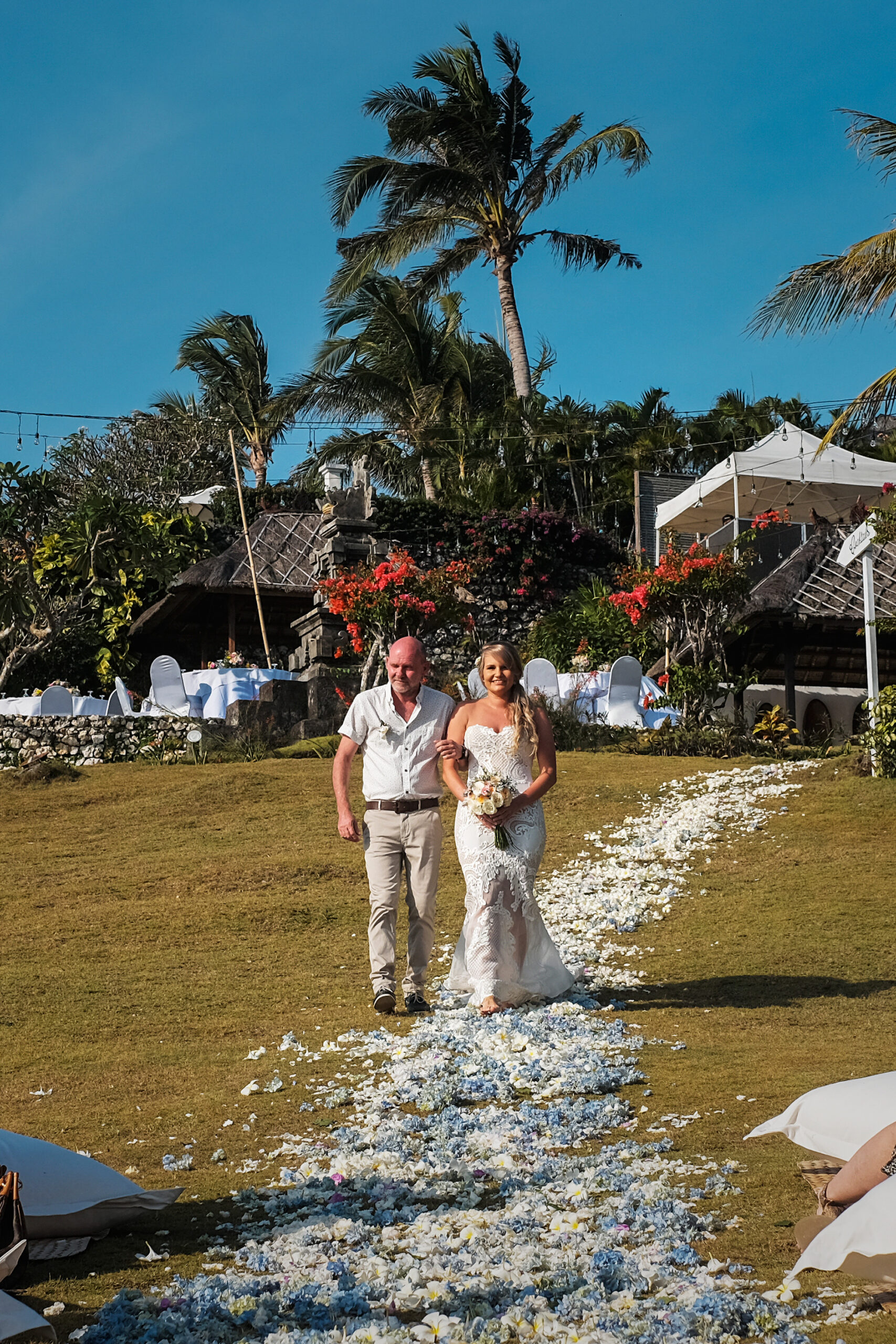 Uluwatu boasts stunning views of the ocean.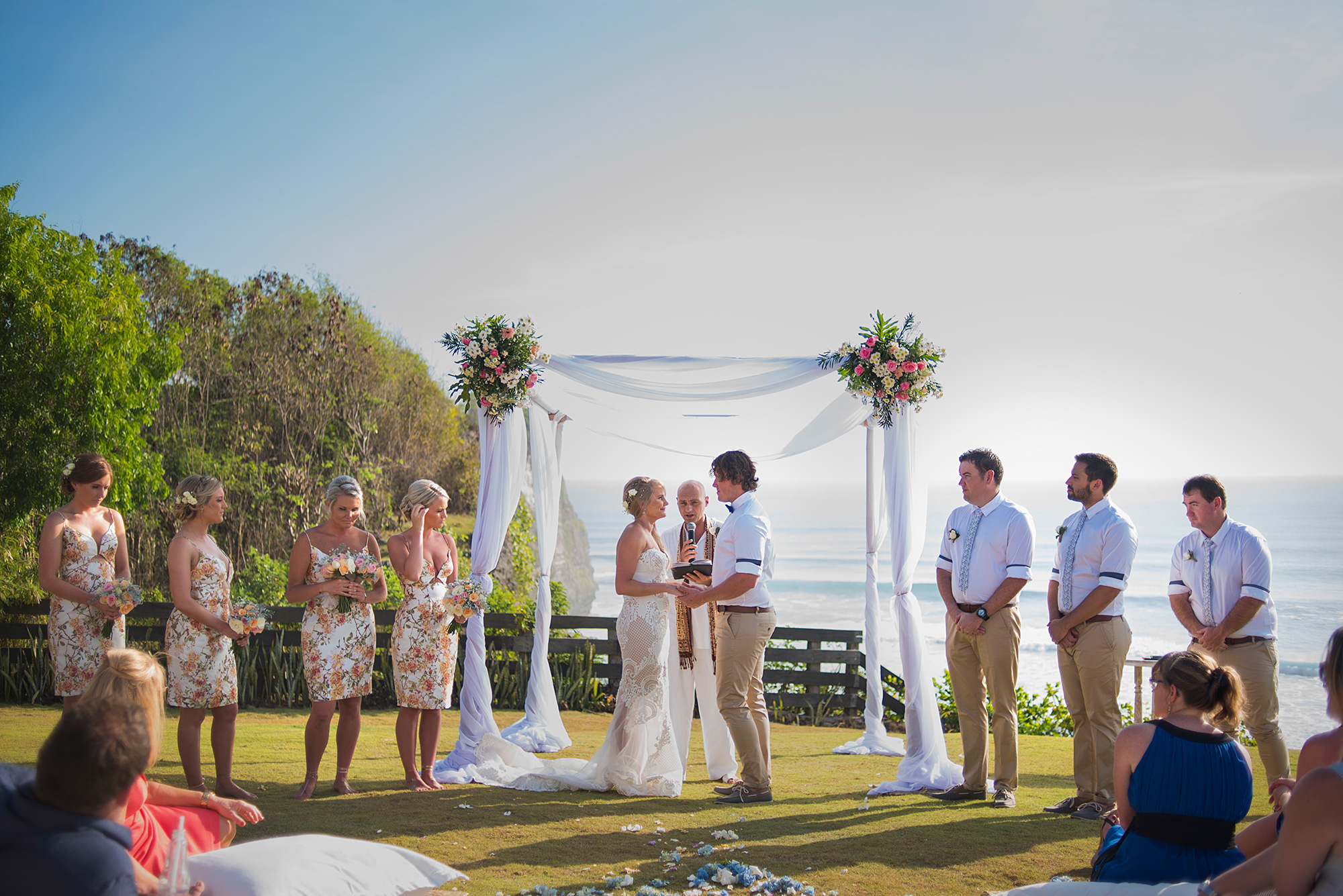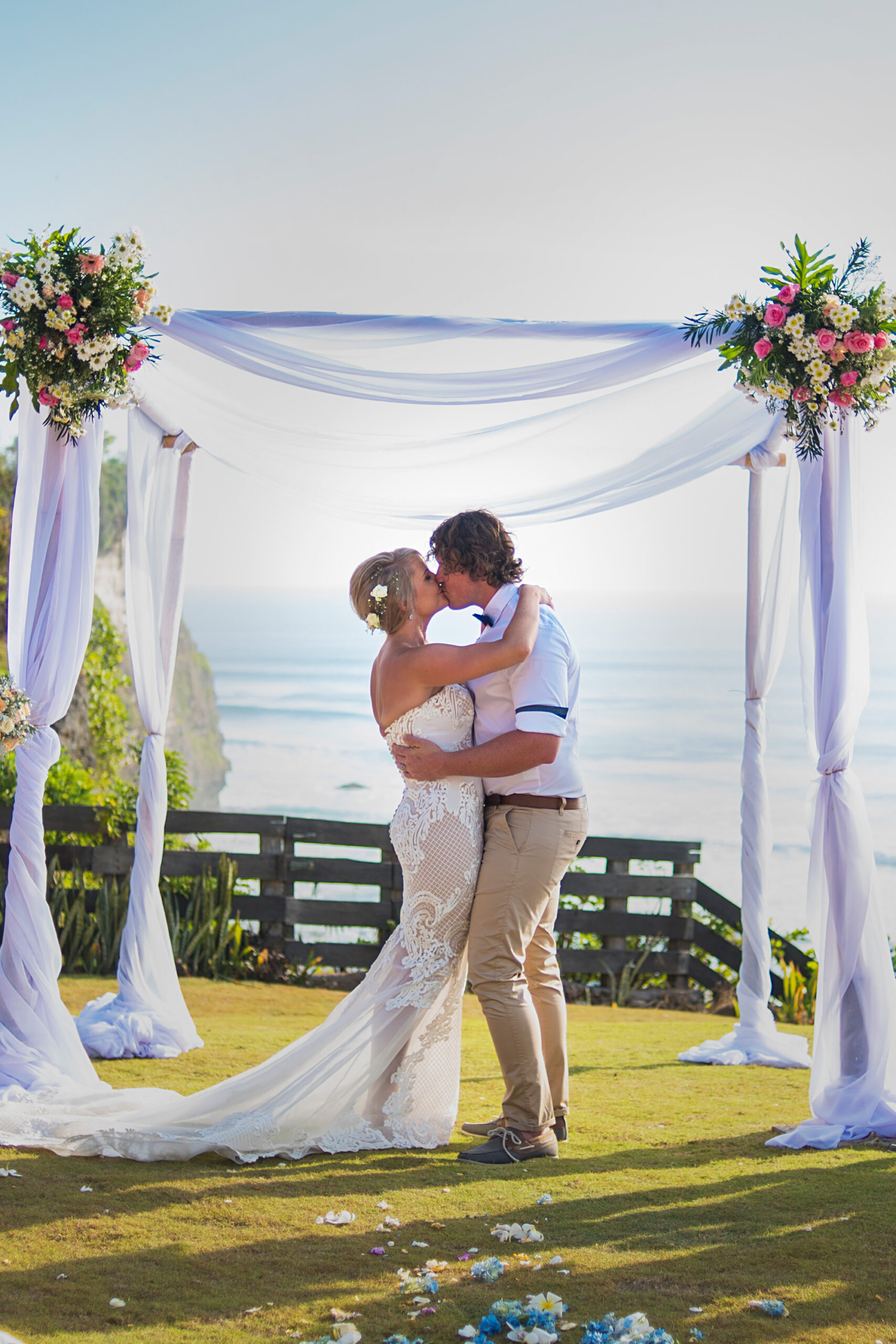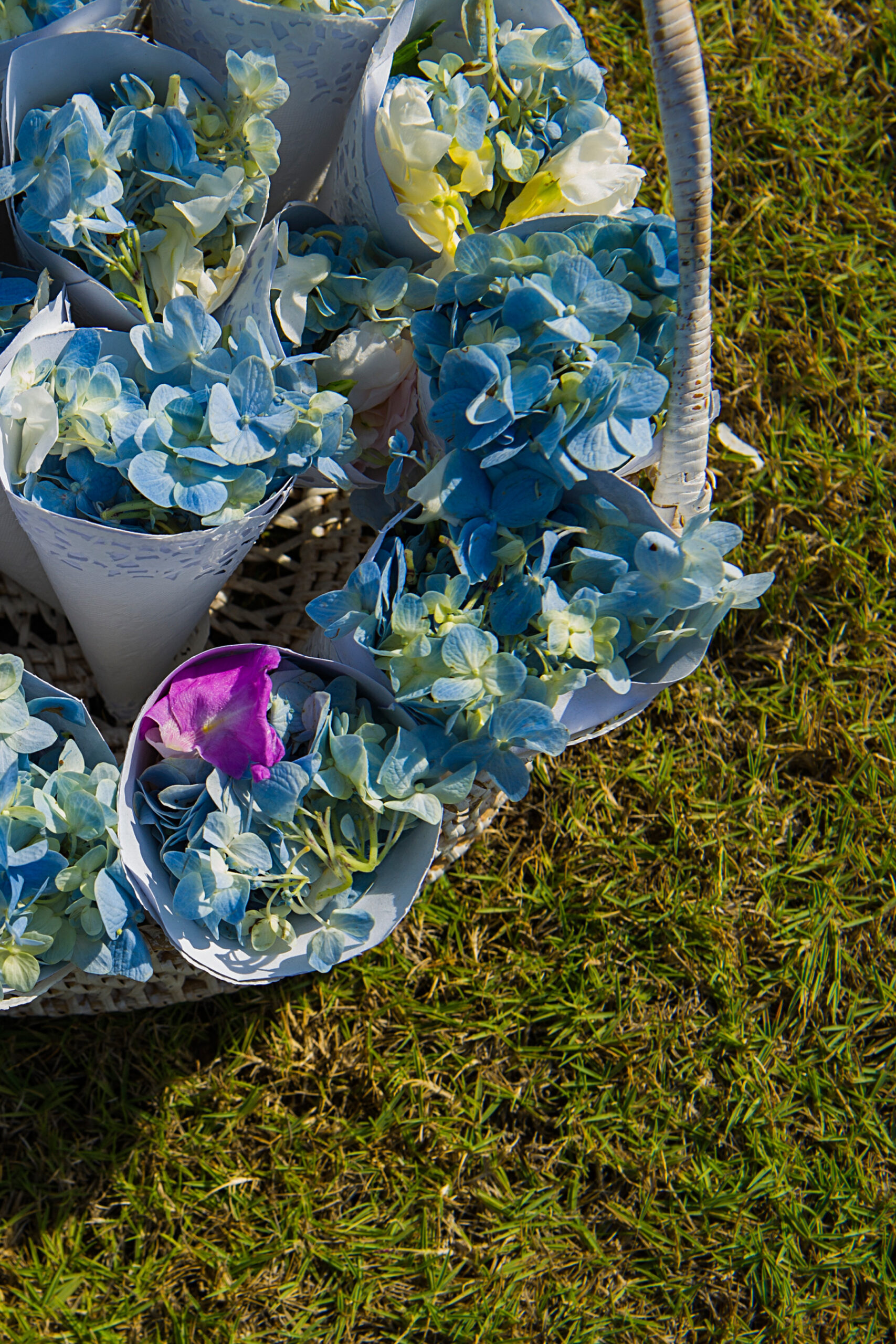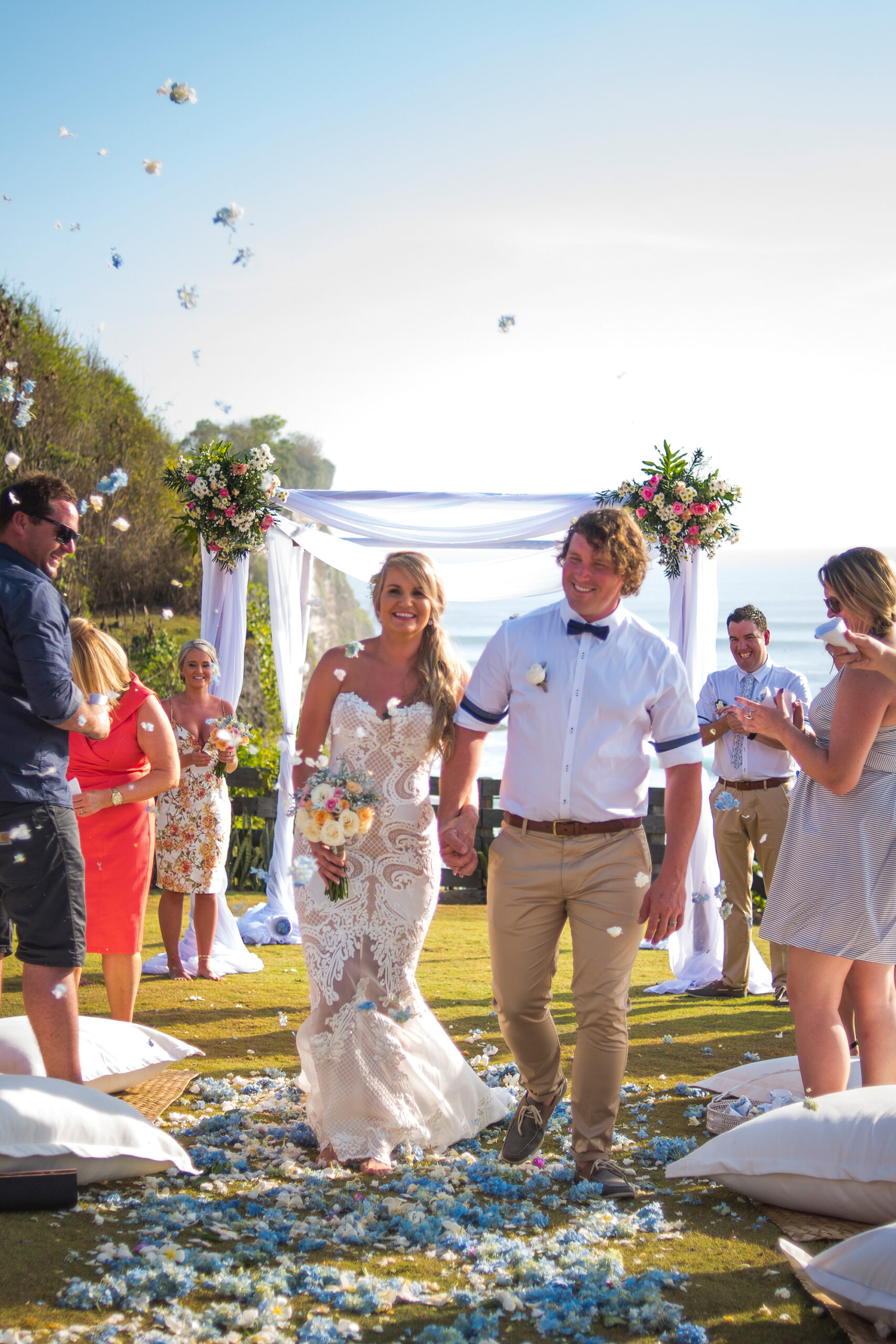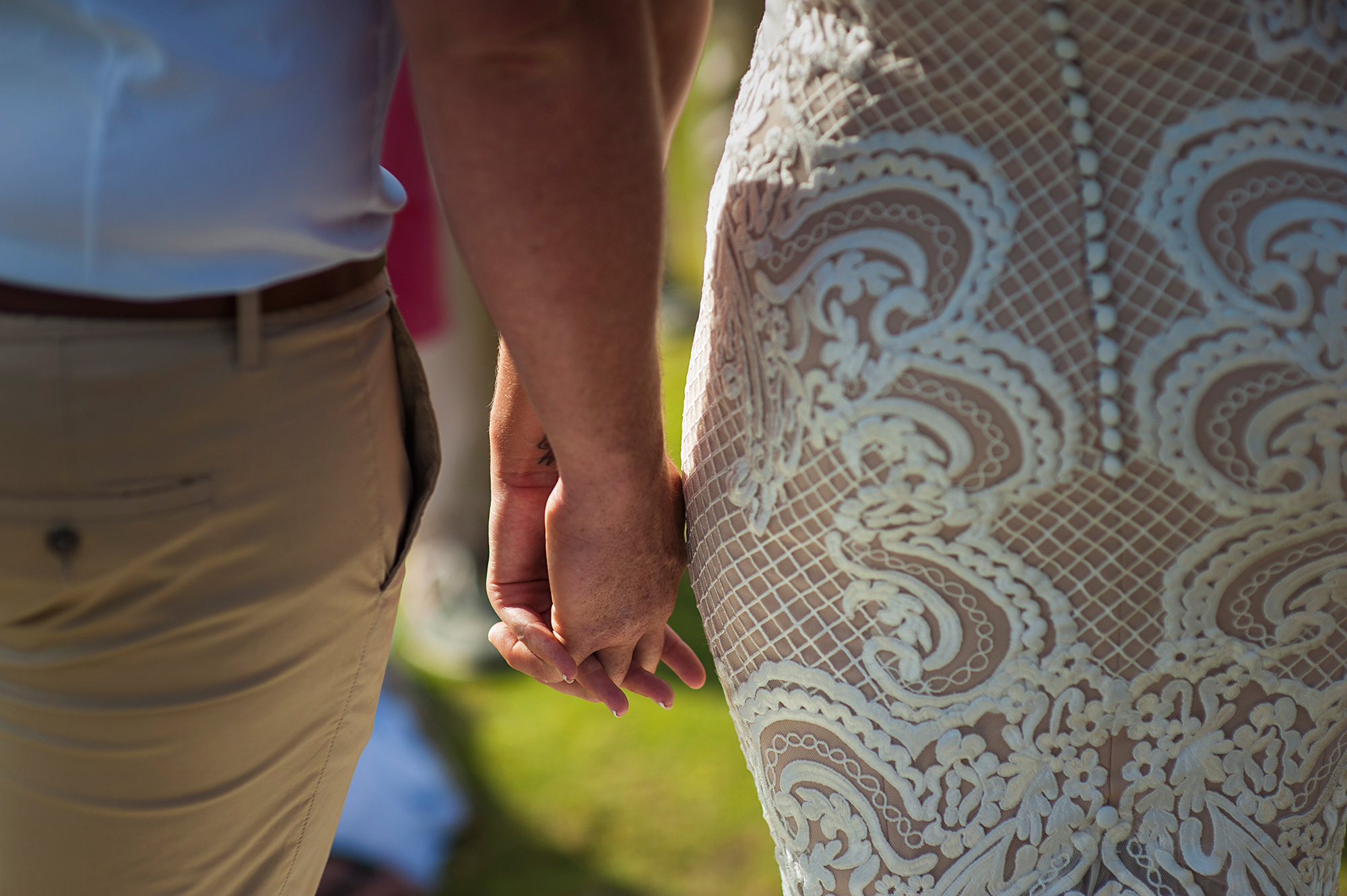 The couple sourced their wedding rings from Bentleigh Jewellers.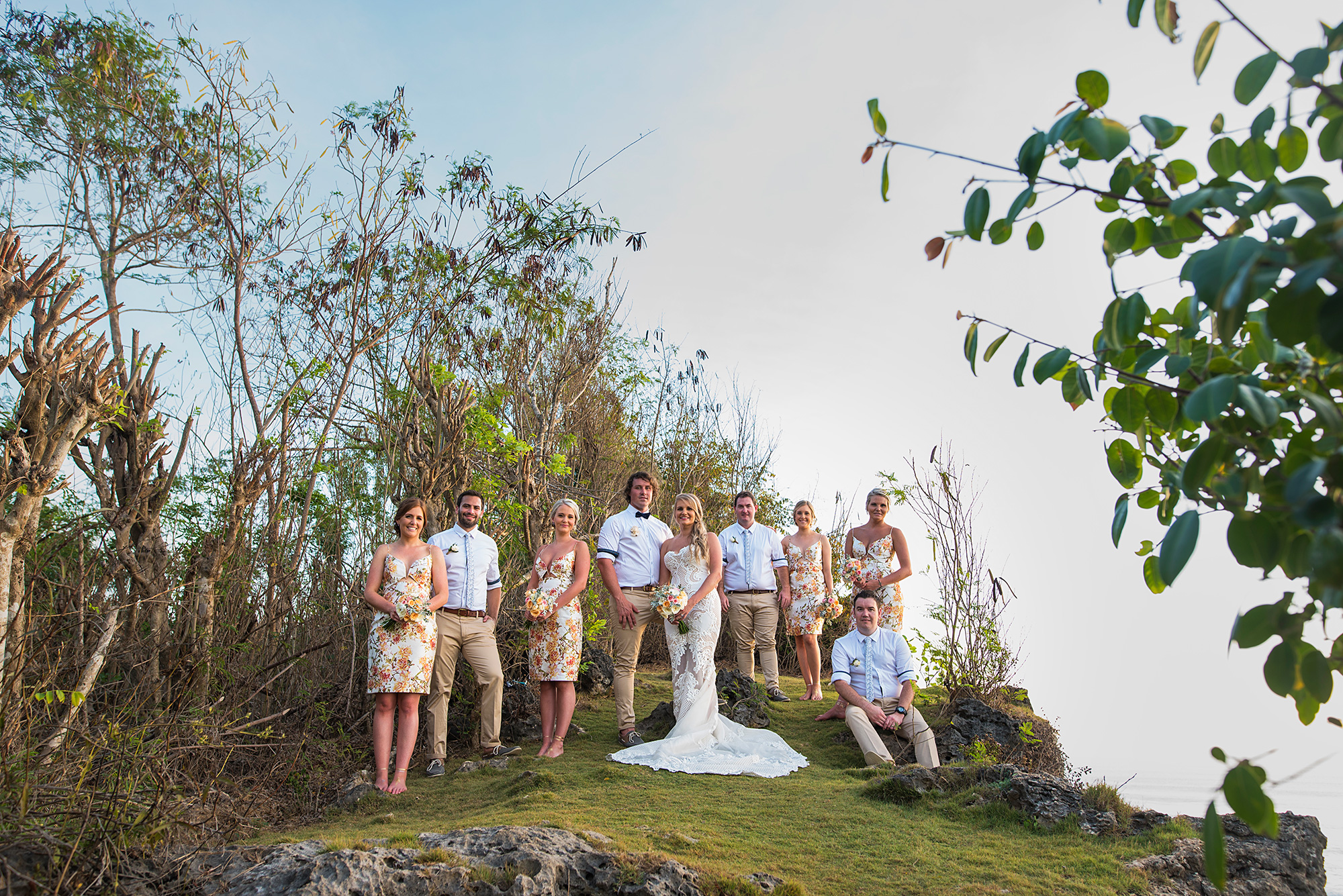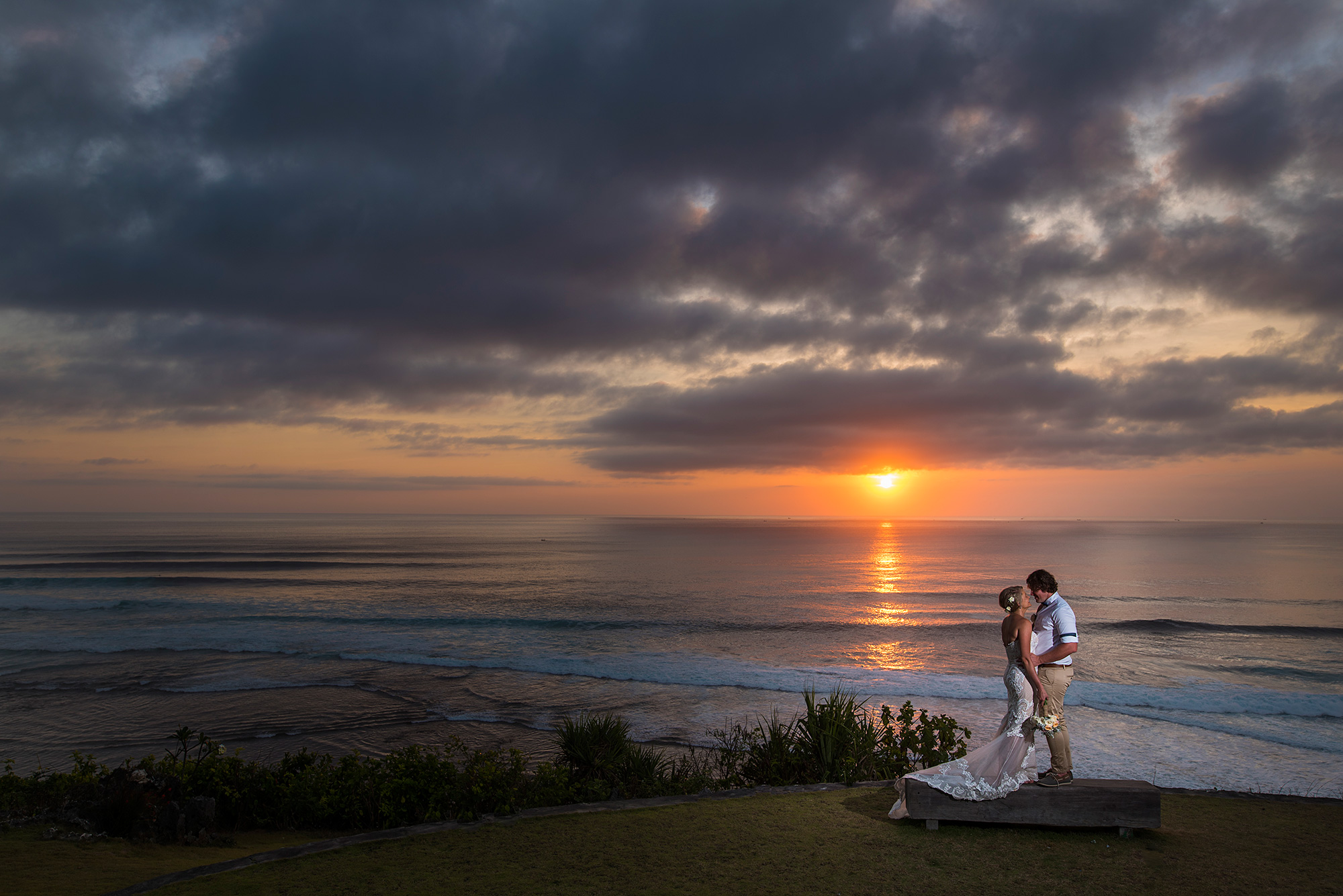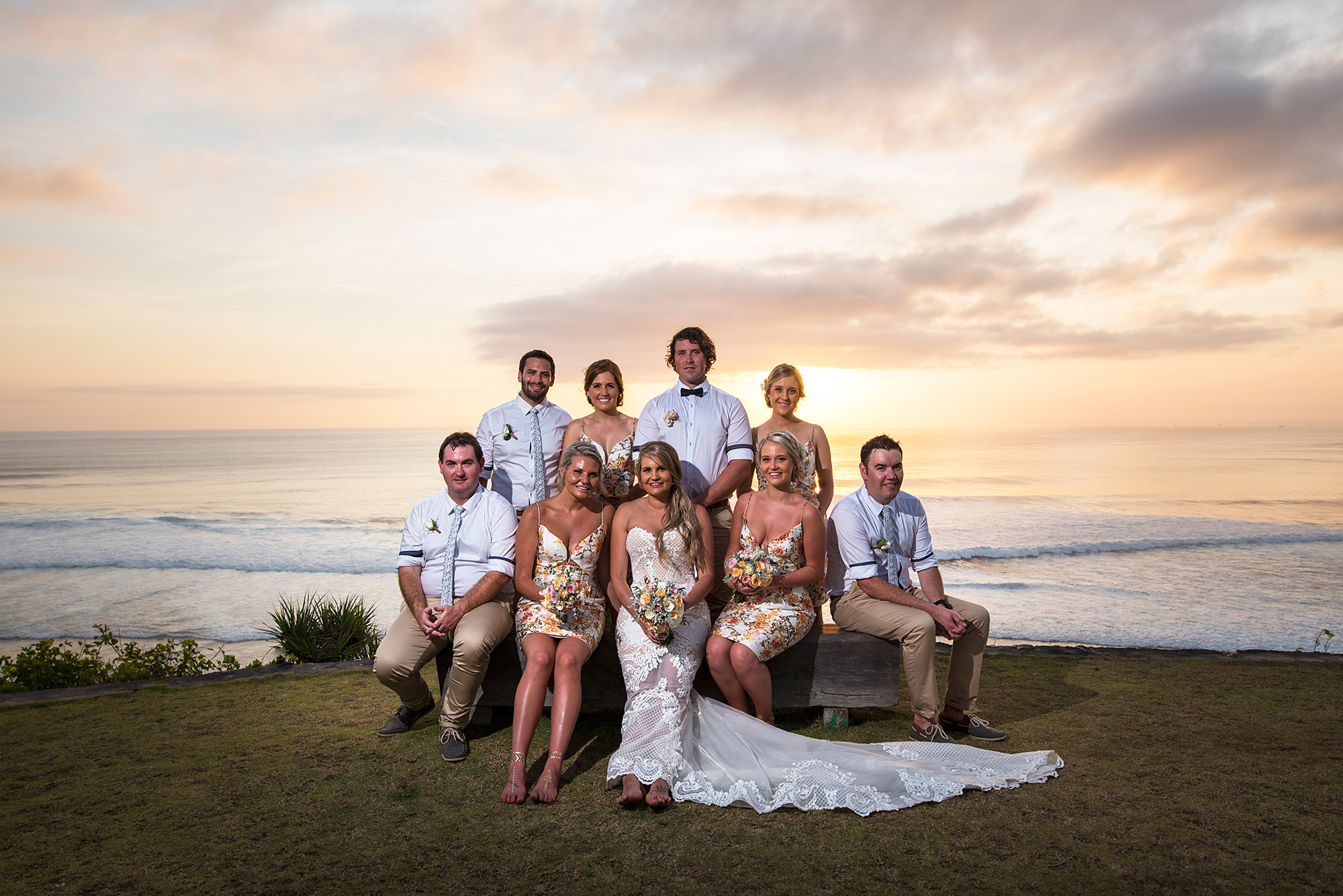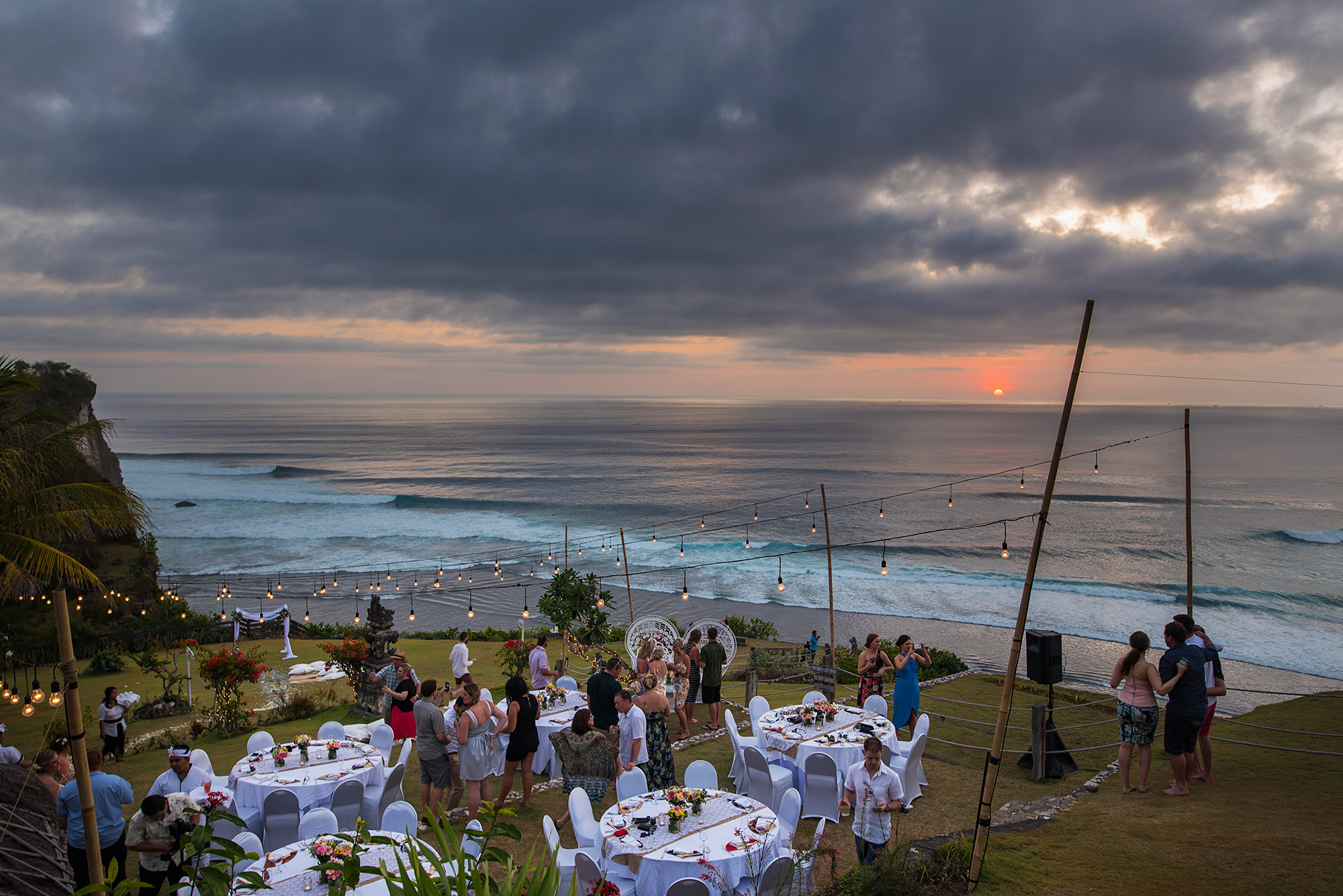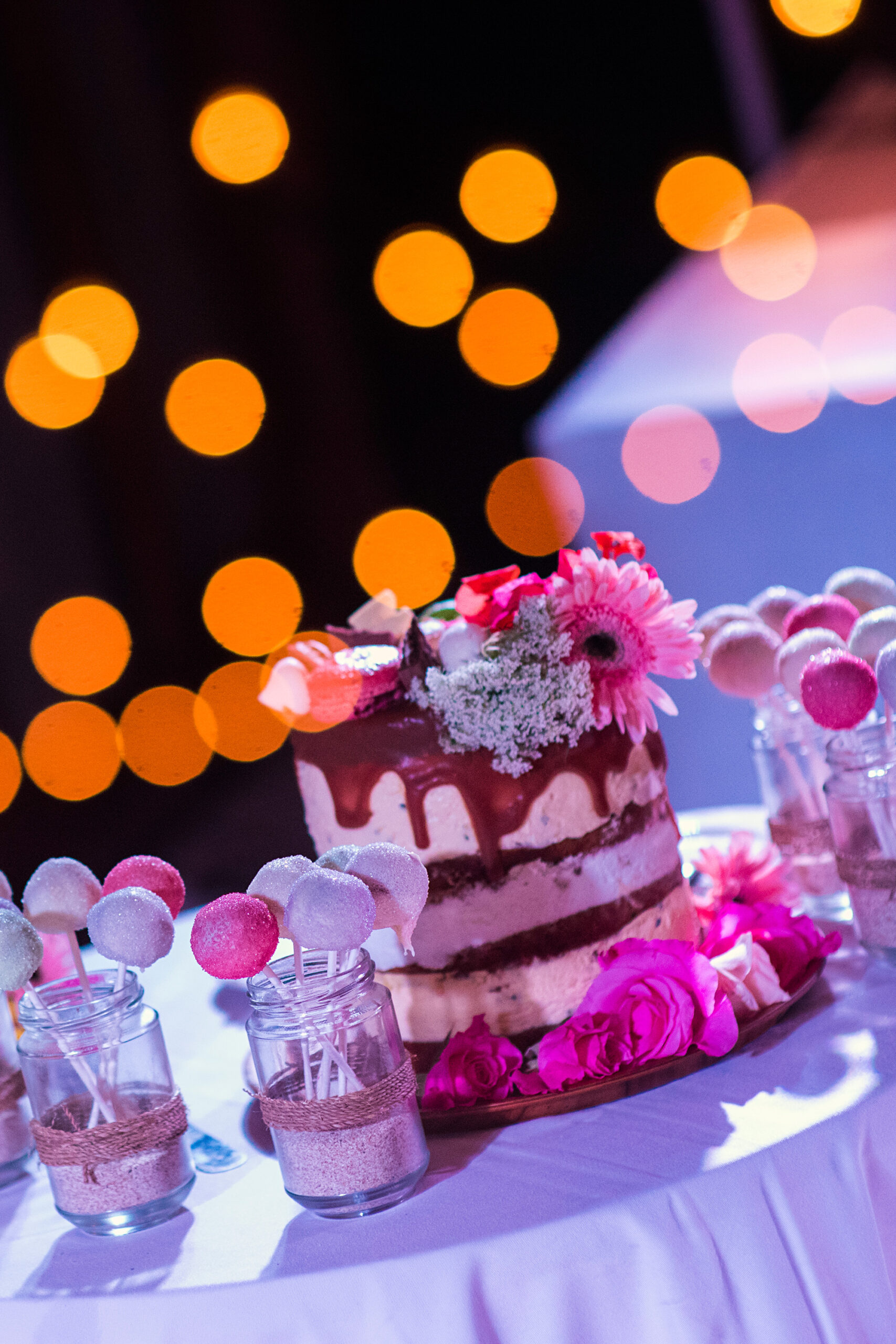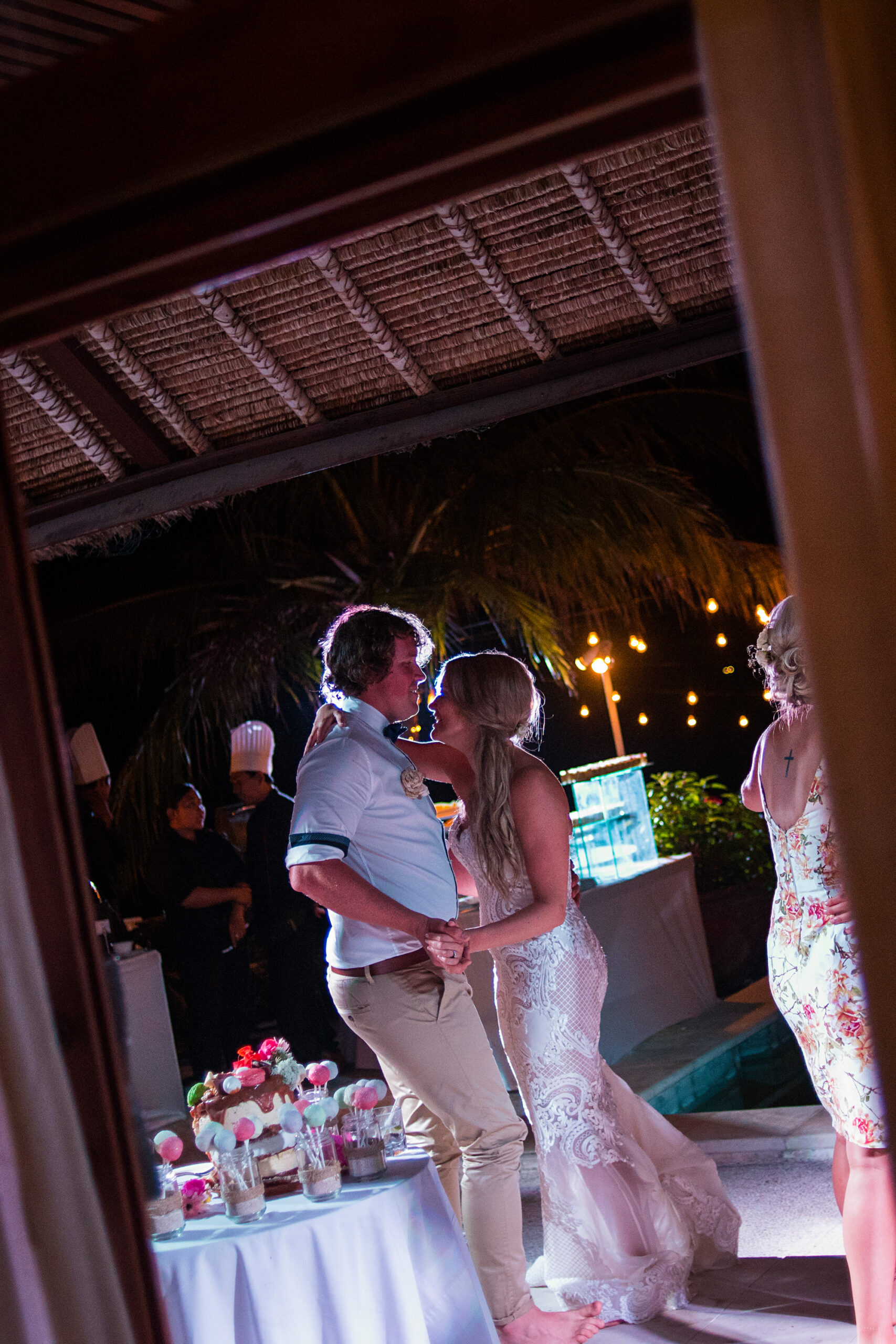 ---
---