Disney fairy tales like Sleeping Beauty and Snow White are romances some girls can only dream of.
But for Beck Ng it was a true Cinderella story when she met her now husband, Chris Reeves, at their place of work: The Walt Disney Company. "We were asked to work together on a promotion for Cinderella," says the 29-year-old bride from Melbourne. "But it seemed like Chris [aged 26] had found his own princess and me my own prince charming – we were joined at the hip ever since!"
The pair chose Melbourne's Royal Botanic Gardens for their classic wedding on November 16, 2013 with a reception at The Royce Hotel to follow.
Fittingly their wedding invitations were created by Nicole Soccio from Where Your Fairytale Begins. "Everything from the invitations to the menus to the seating plan to the personalised chocolate bars and personalised venue maps to the save the dates were designed beautifully and co-orindated by Nicole," praises Beck.
Beck says her and Chris' love story is successful because they are so similar. "We're both goofy, have he same sense of humour and never get sick of spending every minute together," she smiles. "Even though we live together and are married, we still hang out all the time at work, getting our morning coffees and having lunch."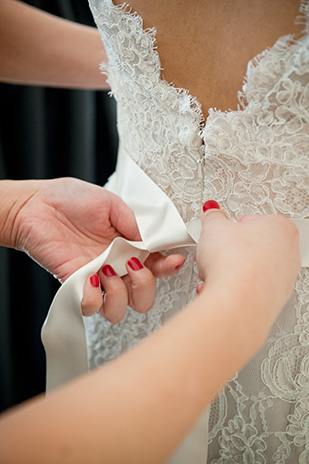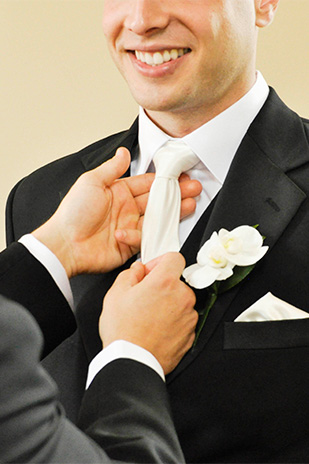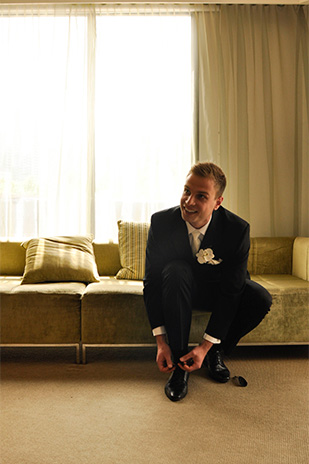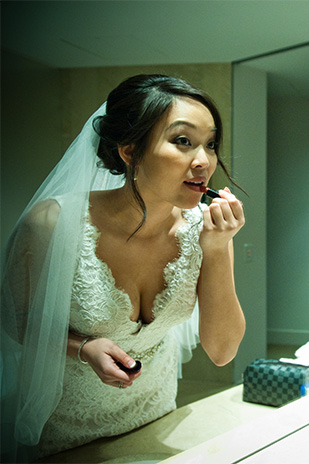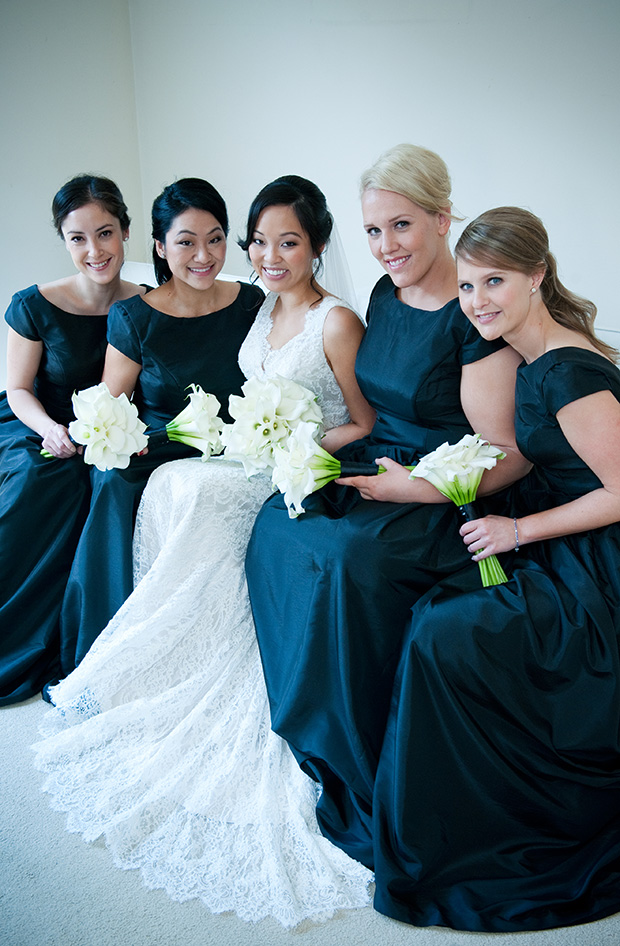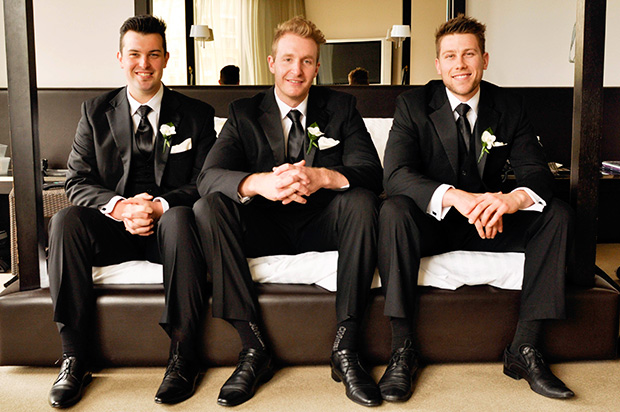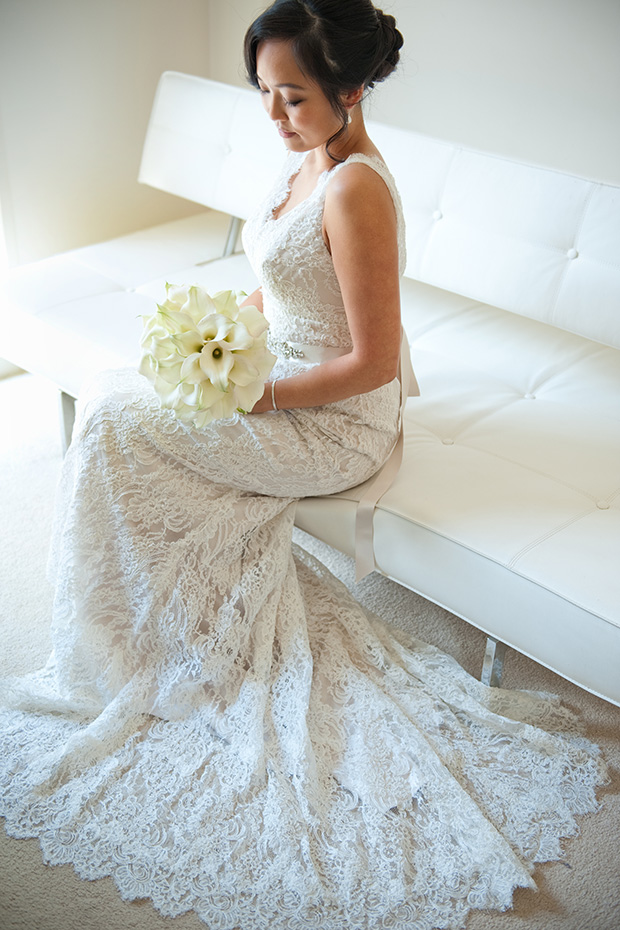 Beck's gown by Jim Hjelm was made with French lace and featured a scalloped neckline and train.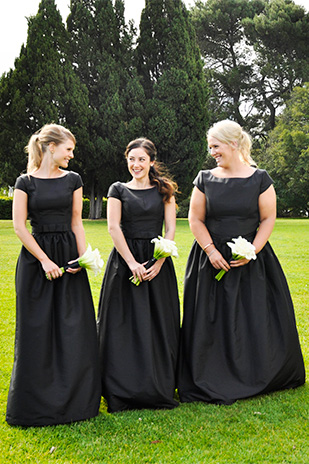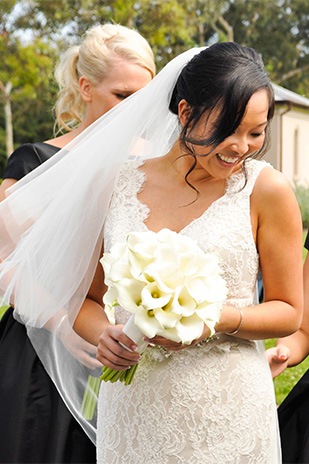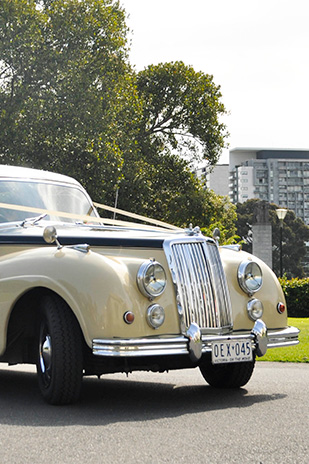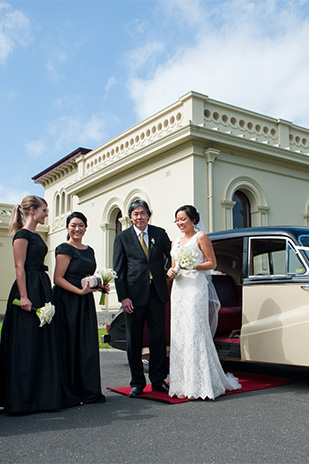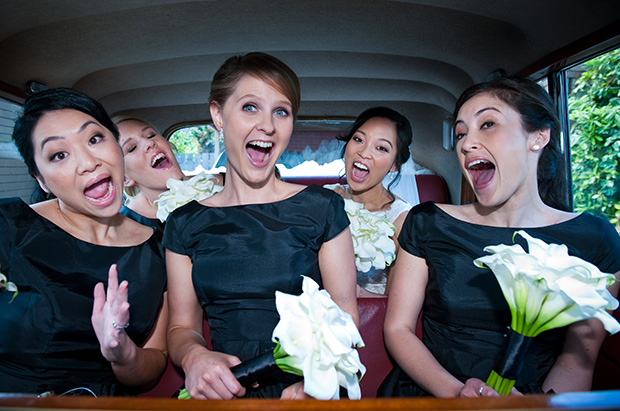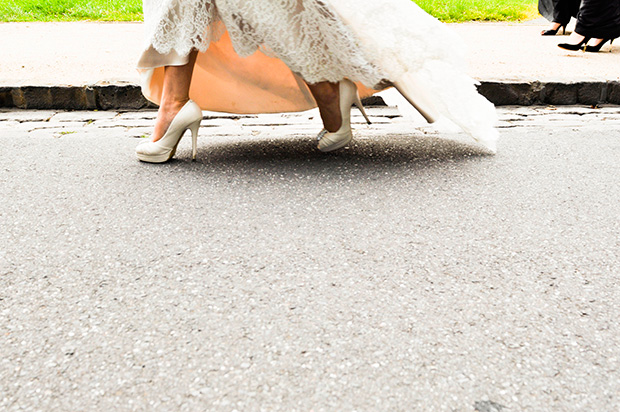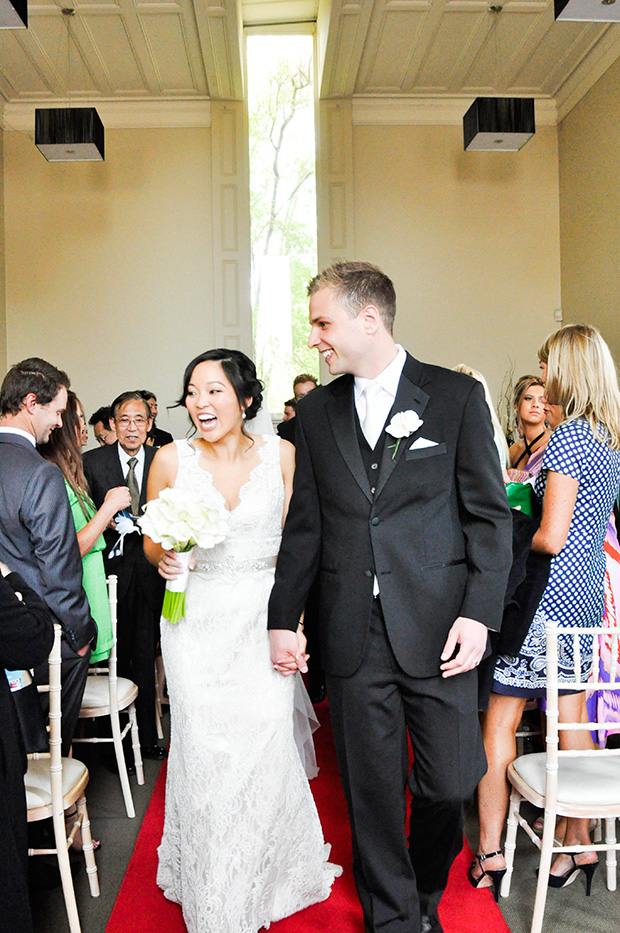 "Nathan is a warm, witty celebrant," says Beck of Nathan Russo. "He told our love story so well that I teared up during the ceremony."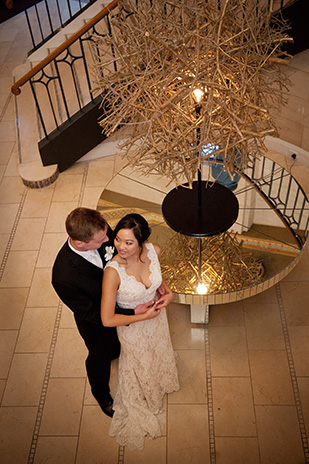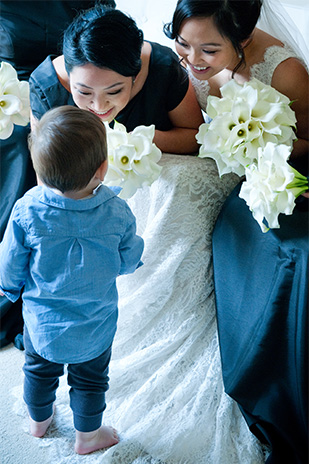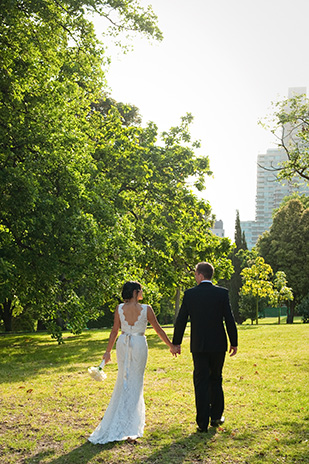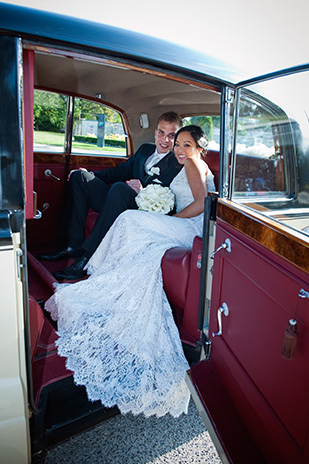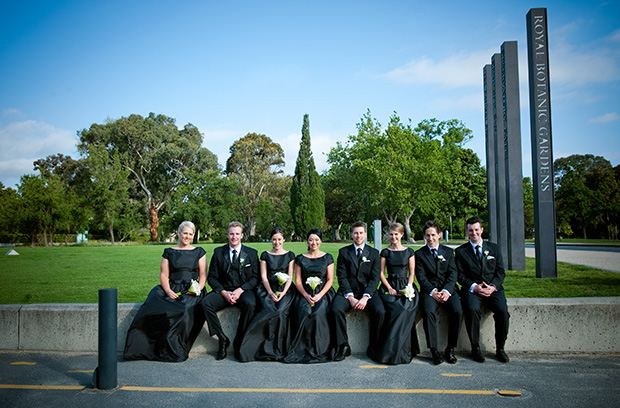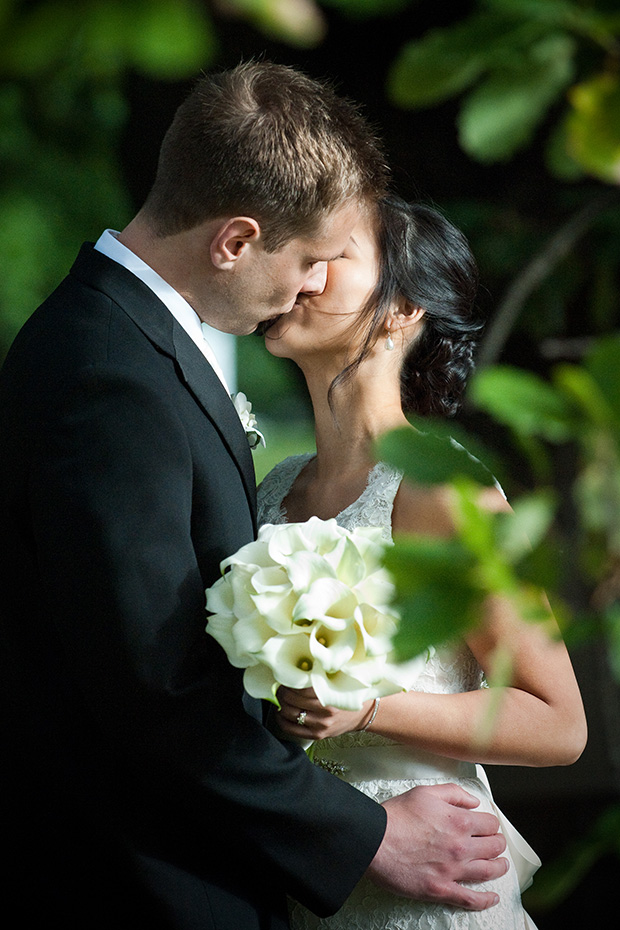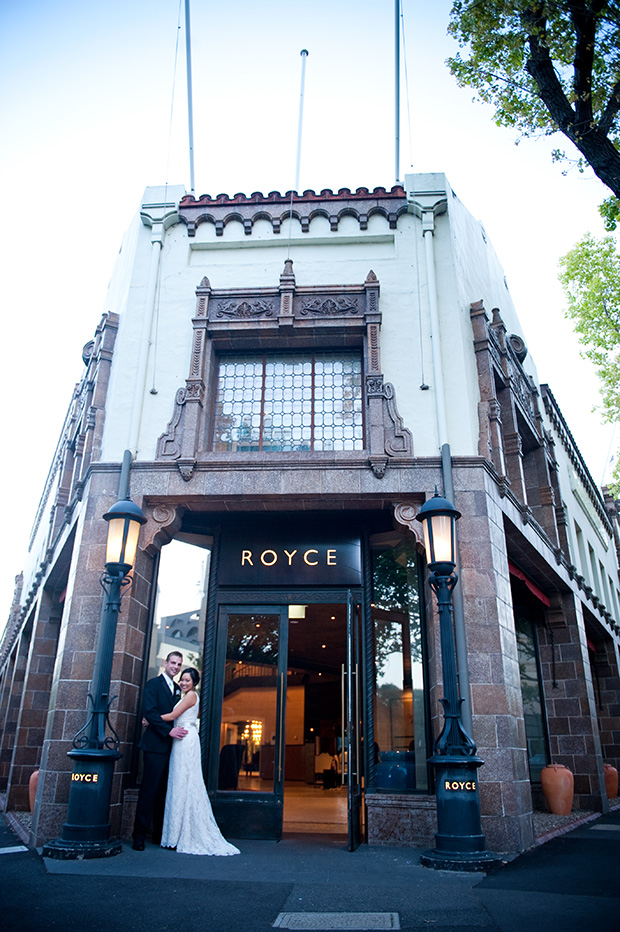 "Sharyn Macartney is The Royce Hotel's wedding planner and her attention to detail and support was incredible," praises Beck.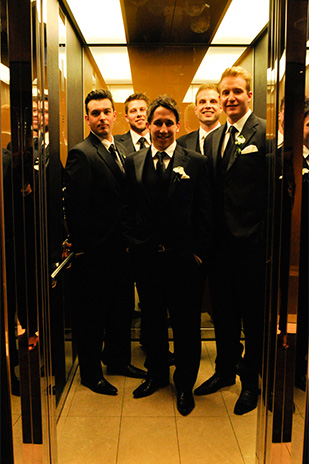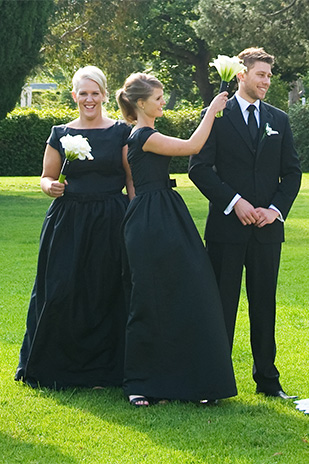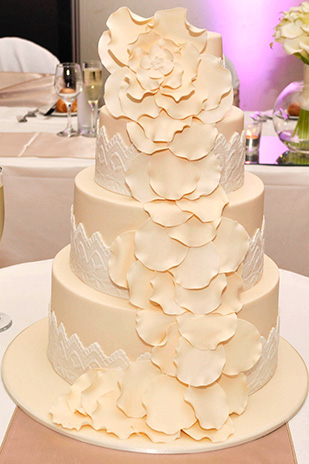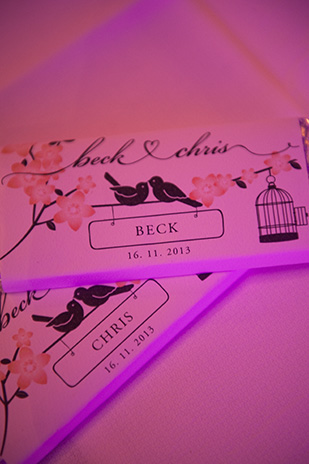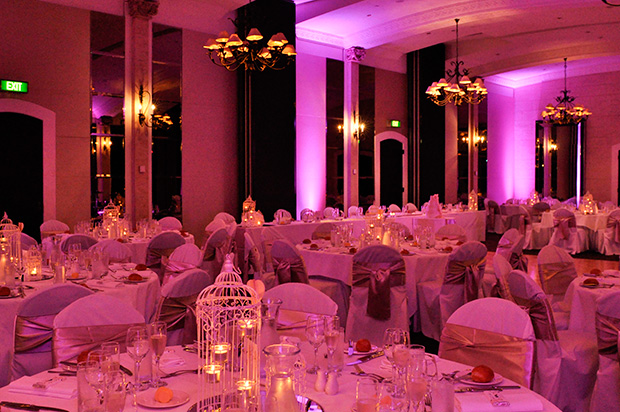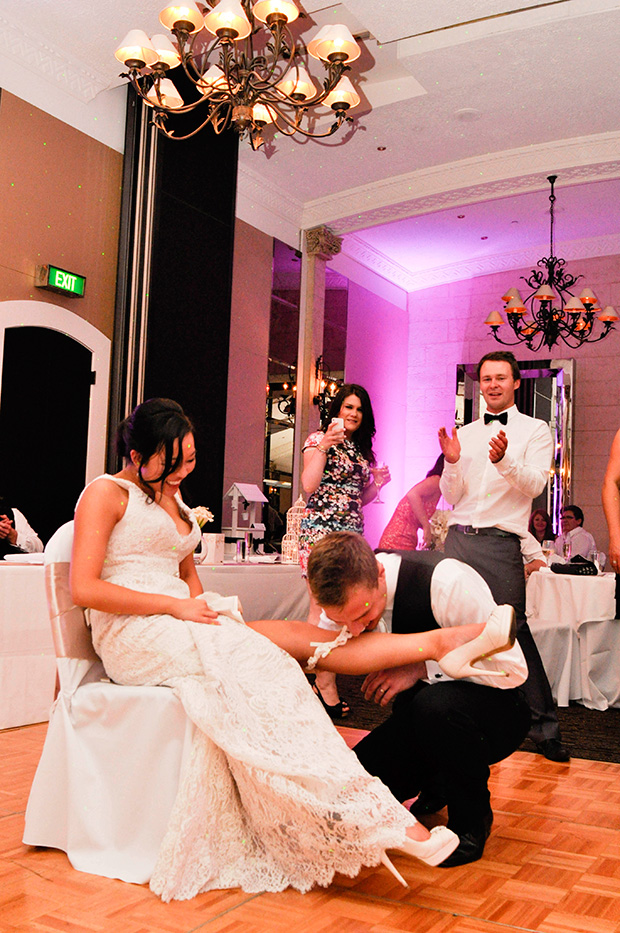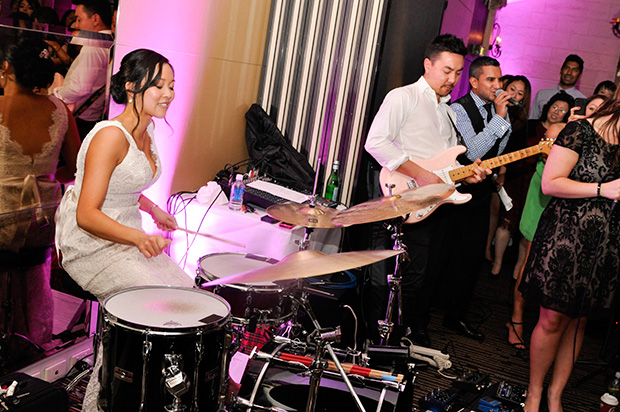 Beck says a highlight of her night was being invited to play drums with the band. "I hitched up my French lace wedding dress, took off my shoes and belted out Kings of Leon's "Sex on Fire!""
Photos courtesy of Kathy Mantelos Photography and Rozanna Nazar Photography.