May and Deneb (aka Gab) are both from the Philippines but from different sides of the country, so they decided to meet in the middle in Cebu City for their wedding day.
The pair, aged 35 and 36 respectively, planned their wedding while in Australia.
"We chose and communicated with suppliers online keeping in mind to be practical without compromising sophistication,"  explains the bride. "Being a detail freak, I needed to fly in to Cebu a few times to check."
Their Philippines wedding on April 8, 2018 included 130 guests – most of them organised through Facebook. "We created a Facebook event, which actually served as an avenue for reminders and as the online invitation for our guests," says May. "We still printed few of the traditional invitations for the not-so technology savvies. In order to save, these invitations were actually made by Gab's brother."
A special memory for the bride and groom was giving their parents surprise gifts and a note to say thank you. "Caught off guard, my dad cried whilst reading my letter," smiles May. "An unforgettable experience our guests had was when they took a raft to go to the reception from the main Island of Maribago Blue Waters."
Photos courtesy of Jaypee Noche.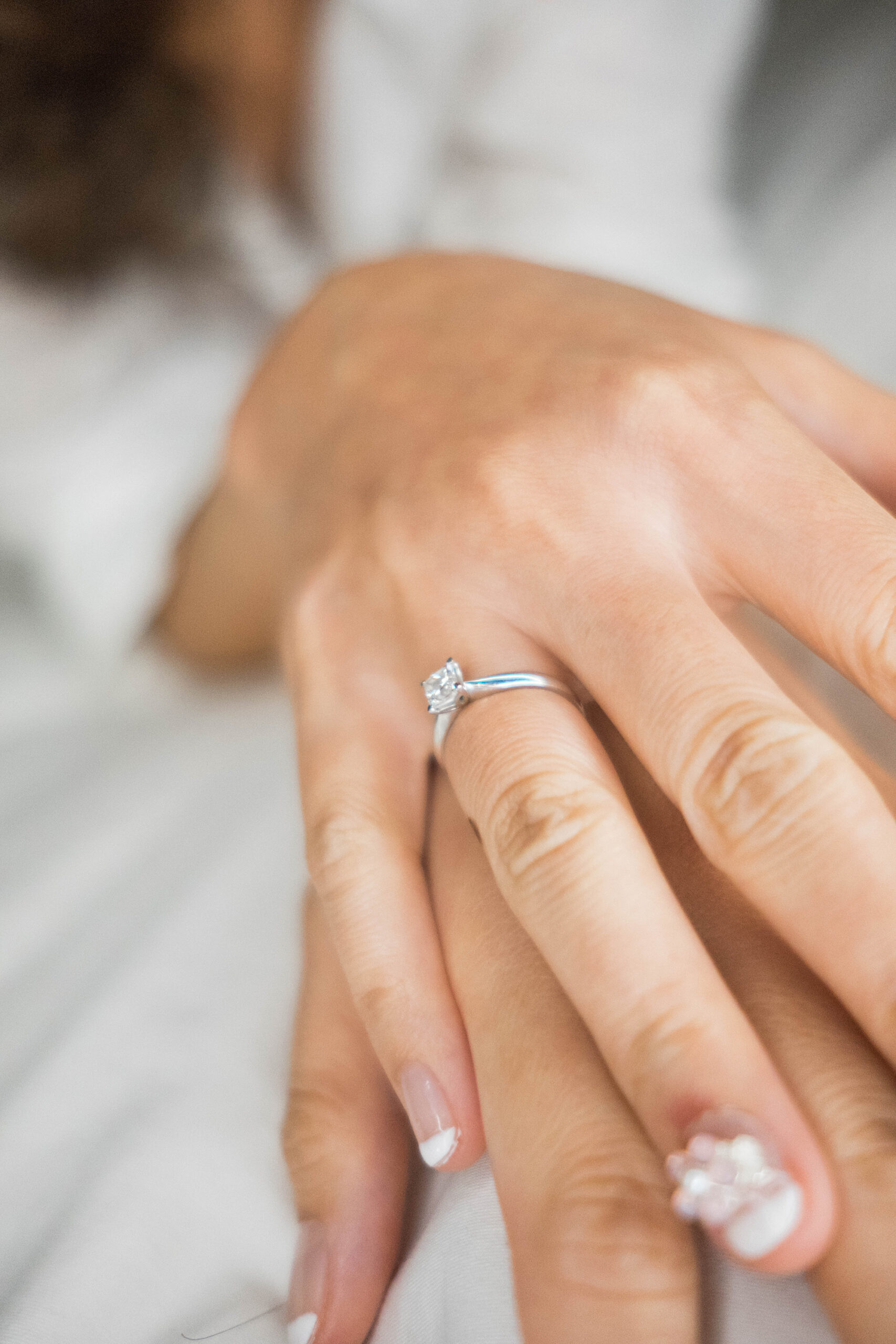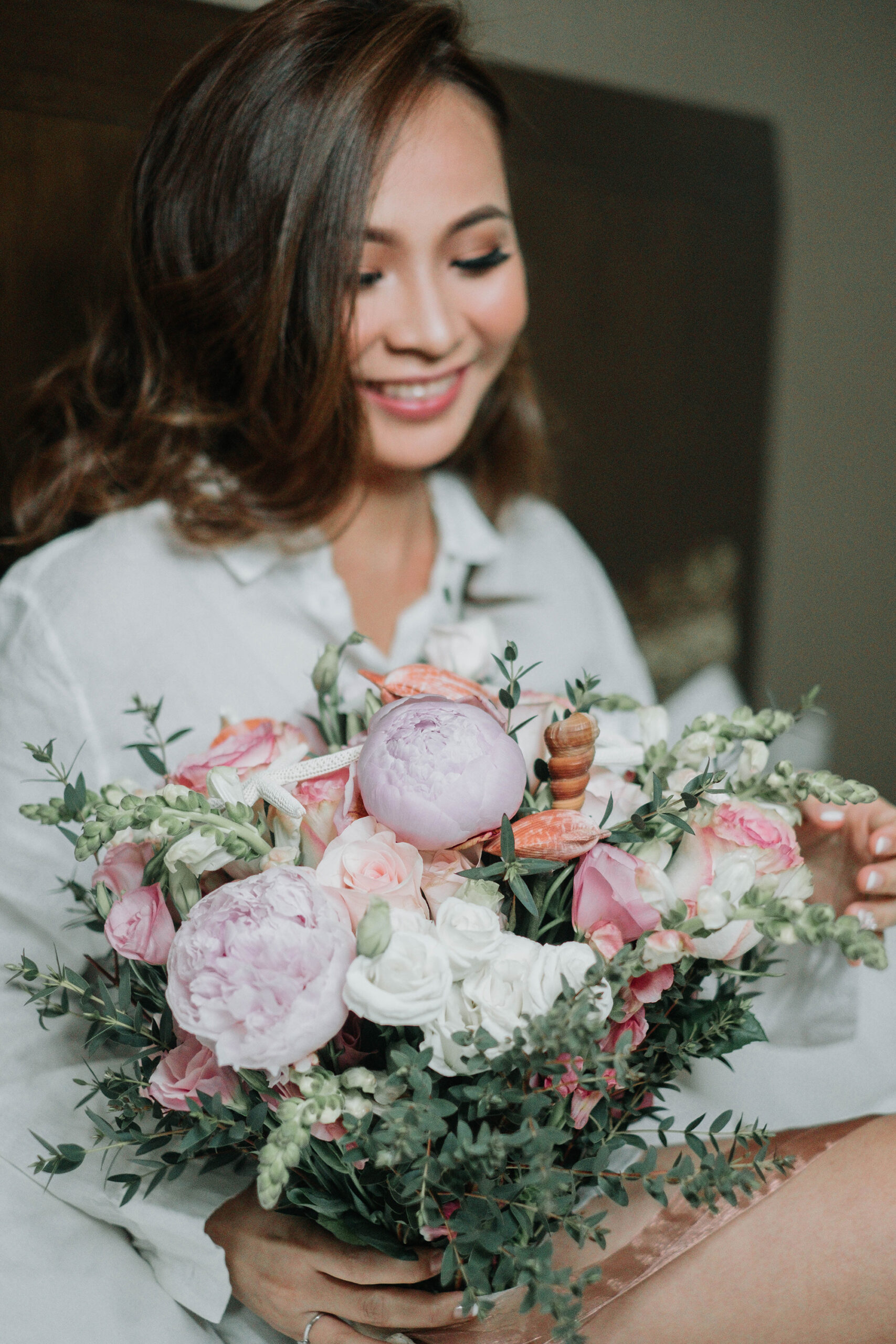 The couple purchased their rings from Michael Hill Jeweller.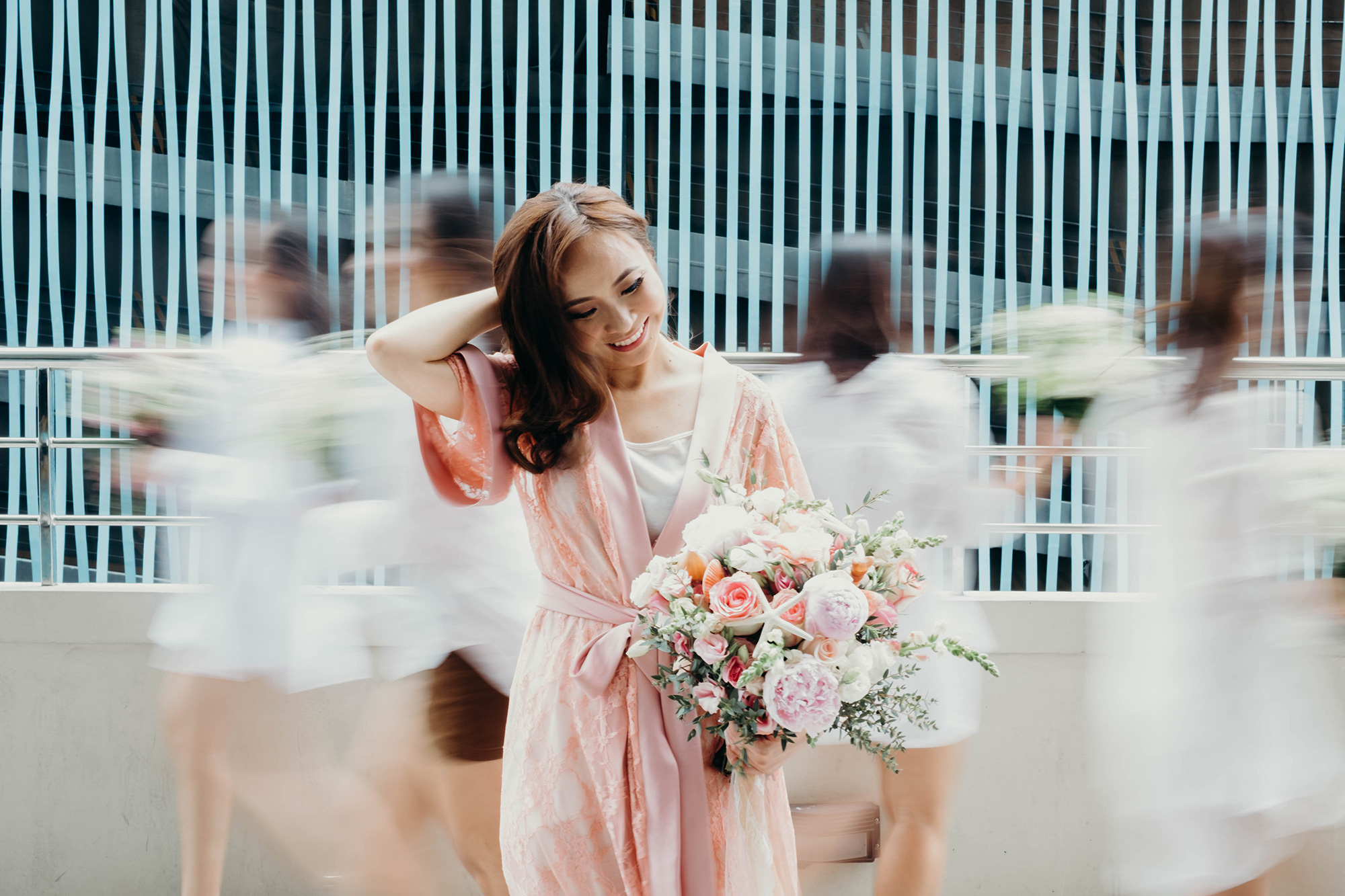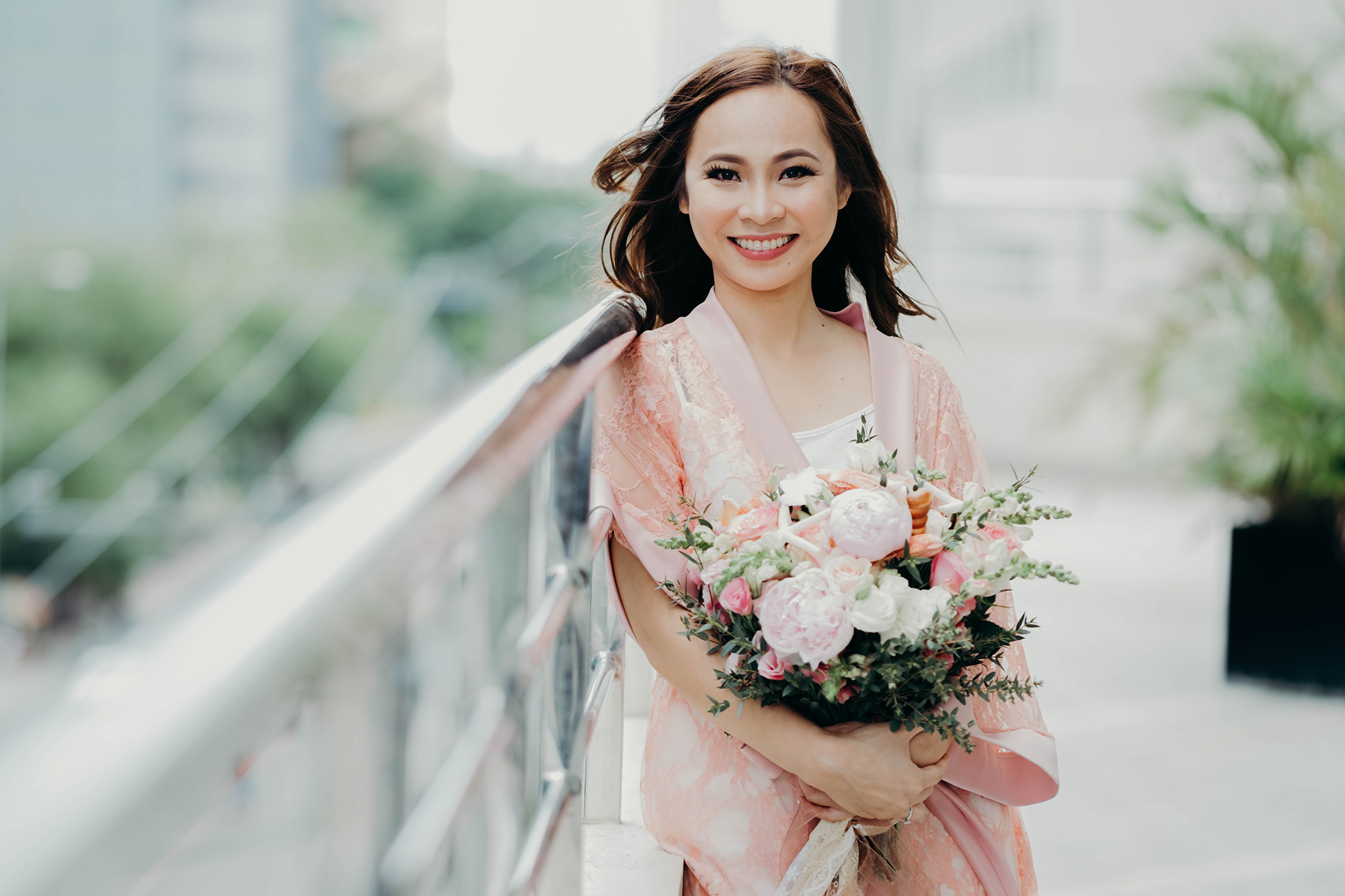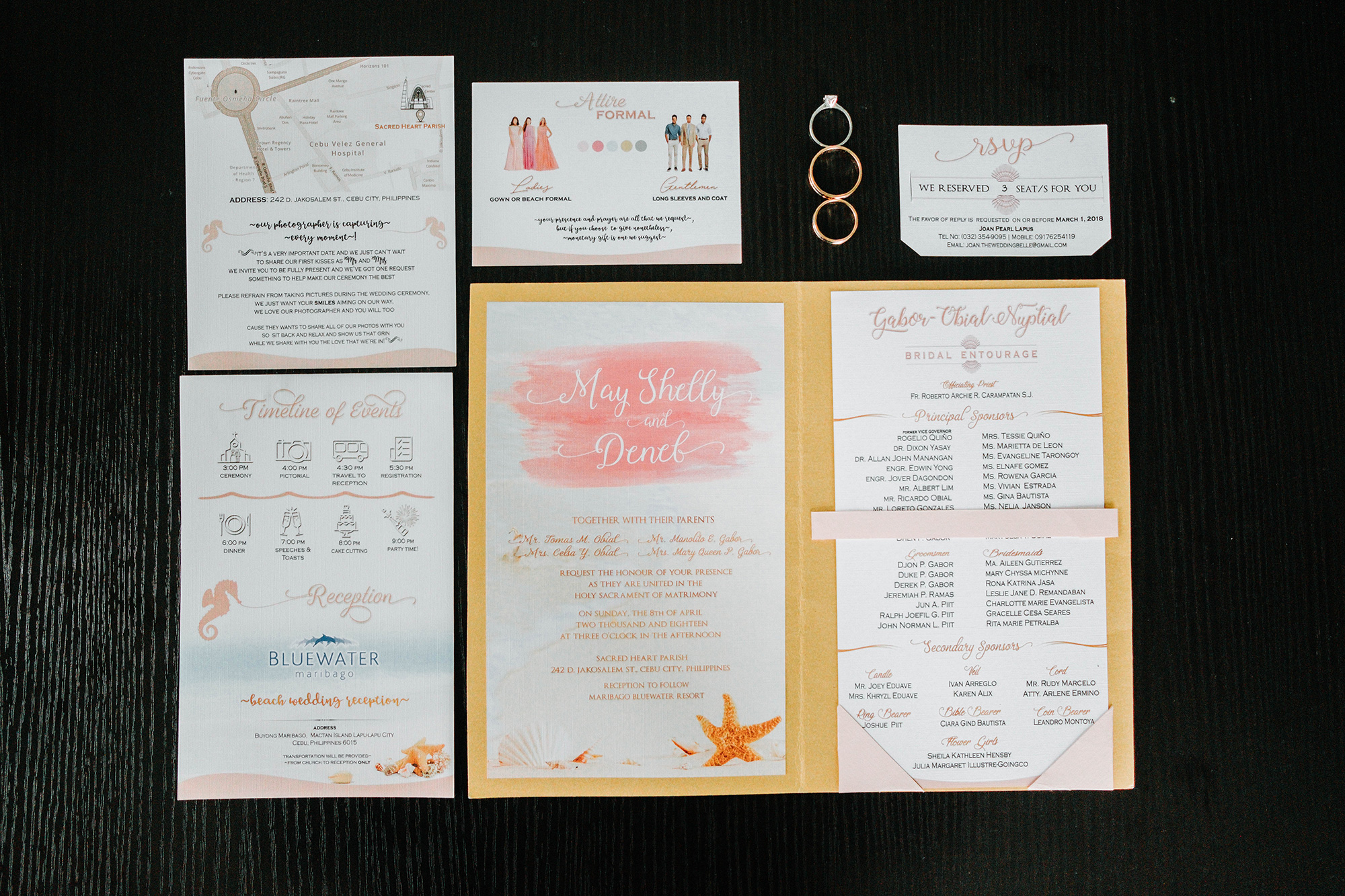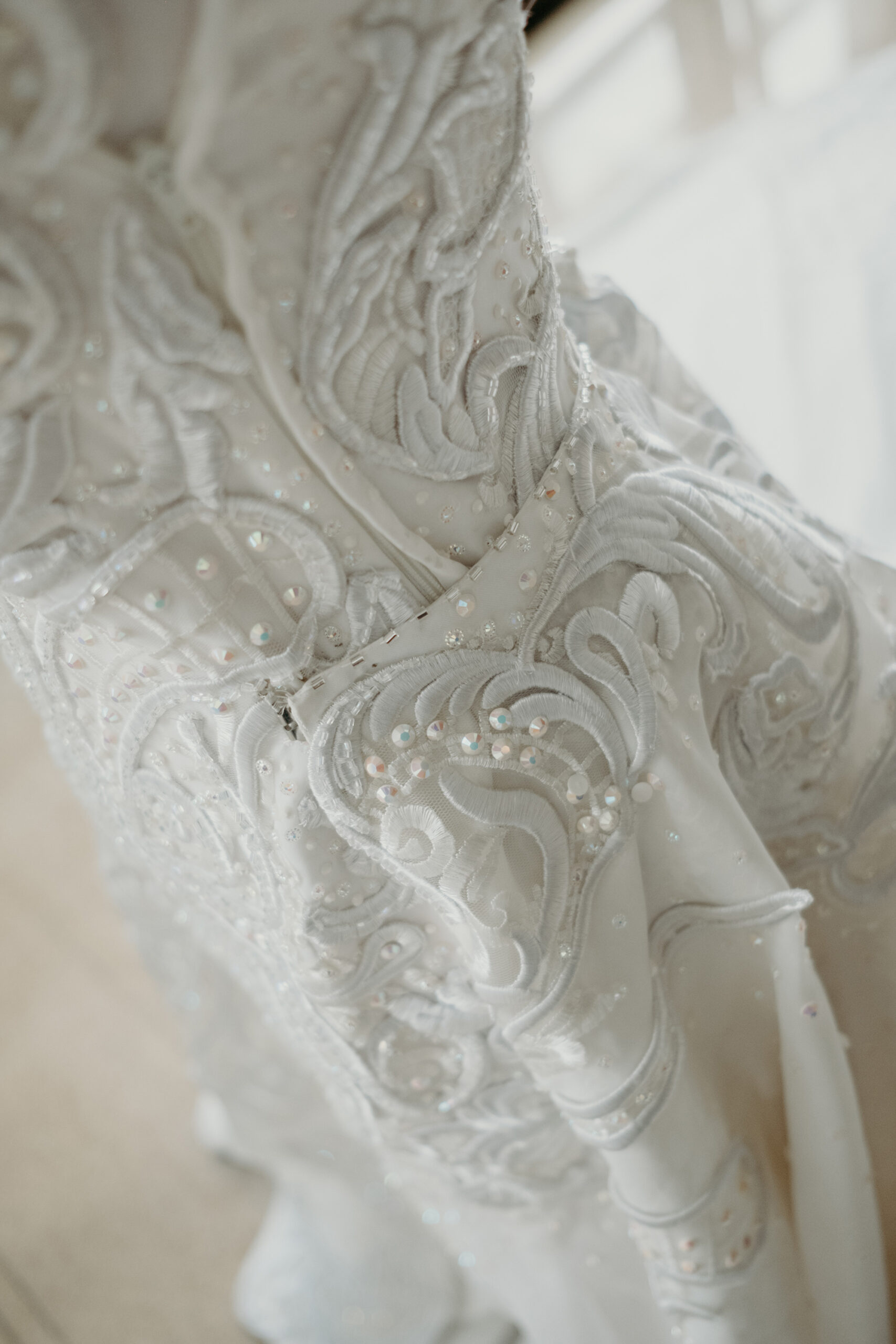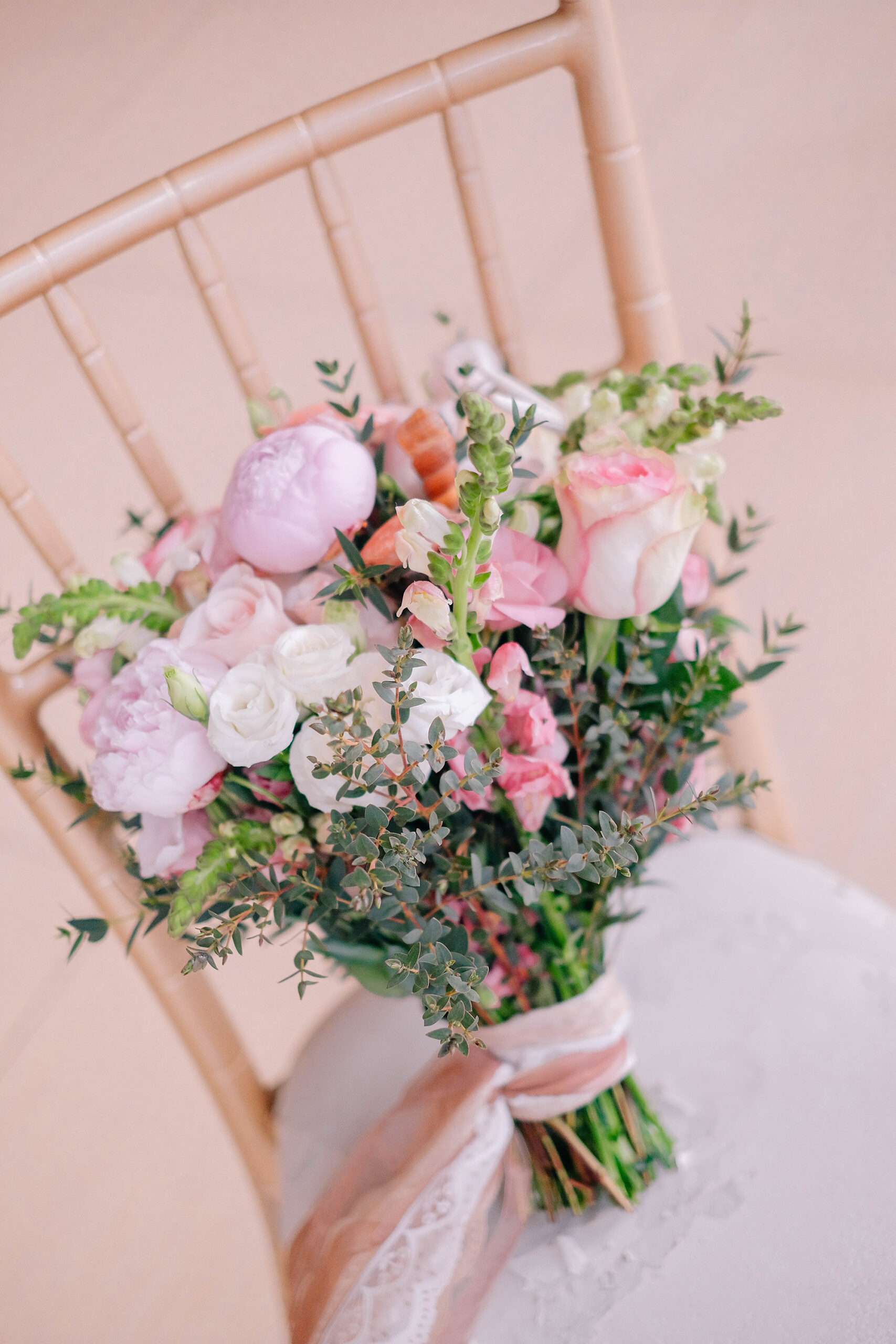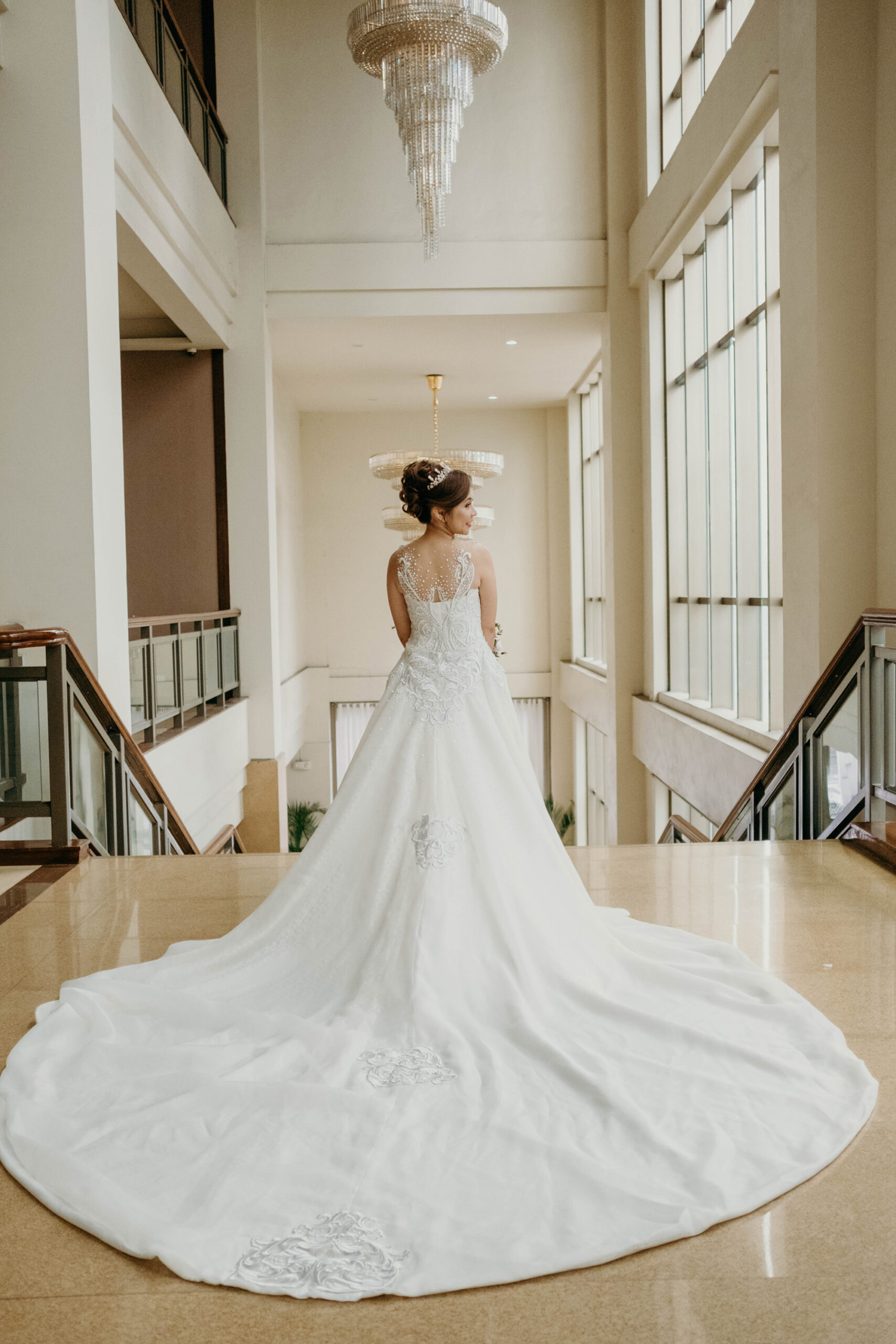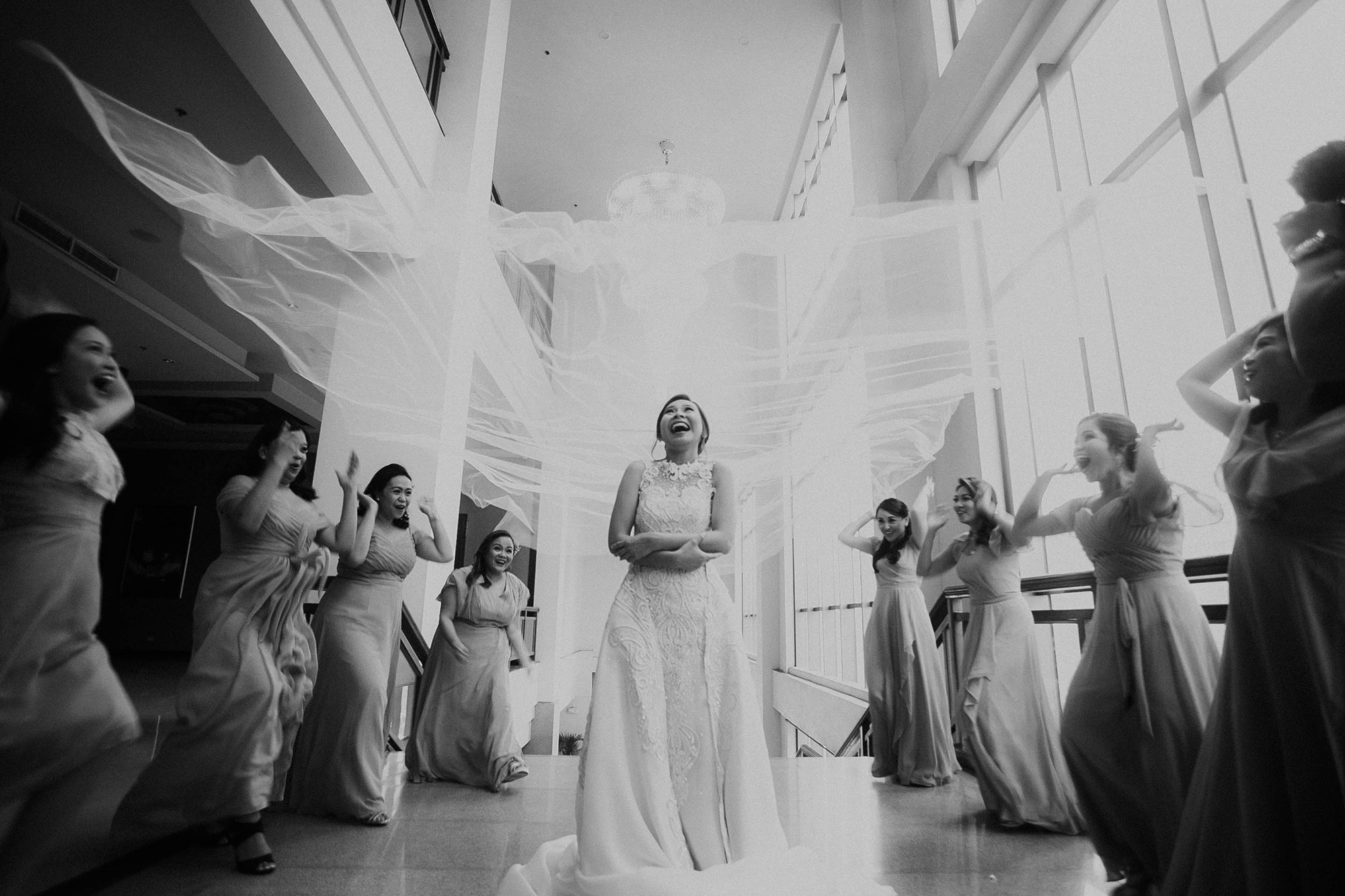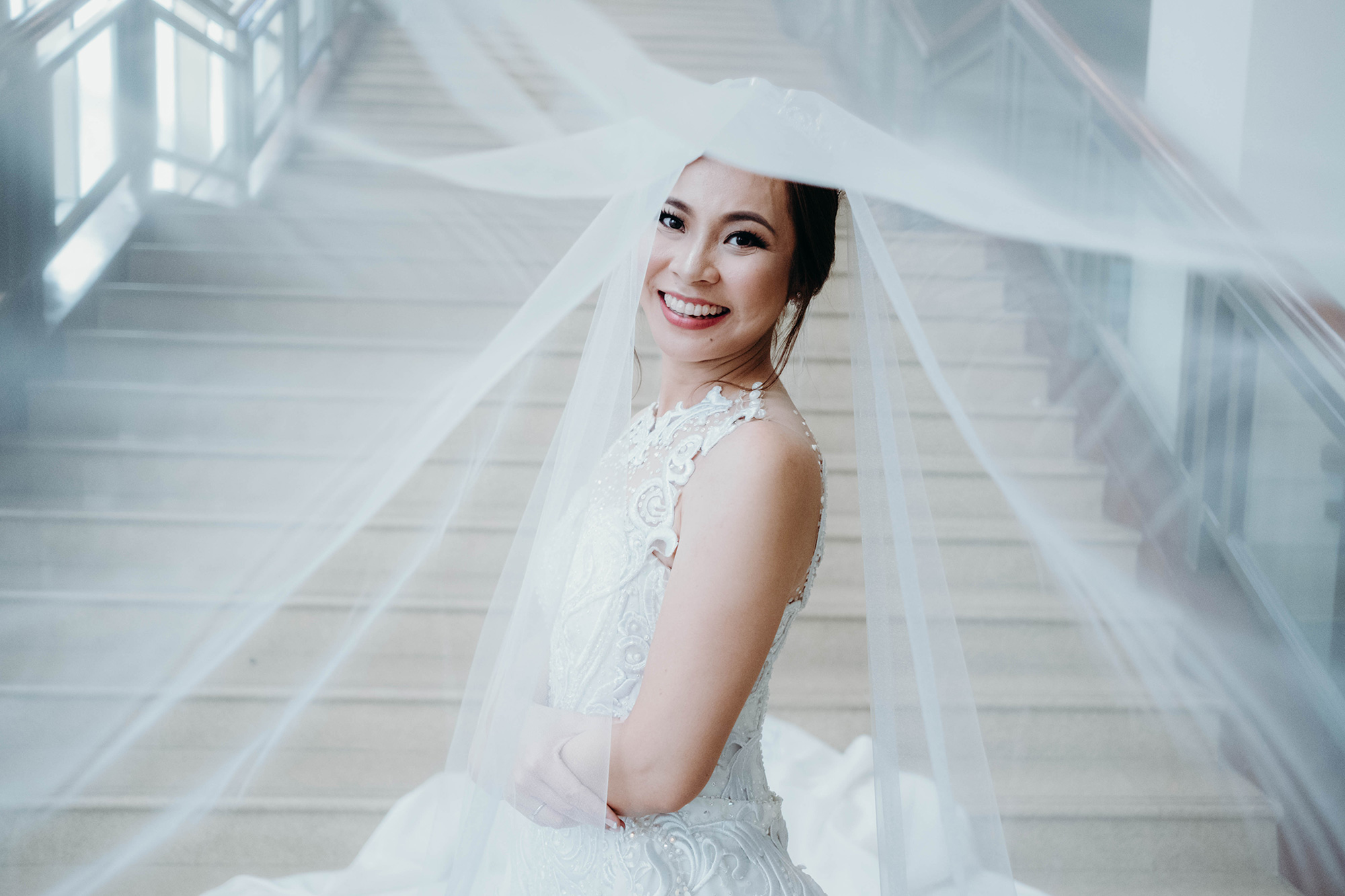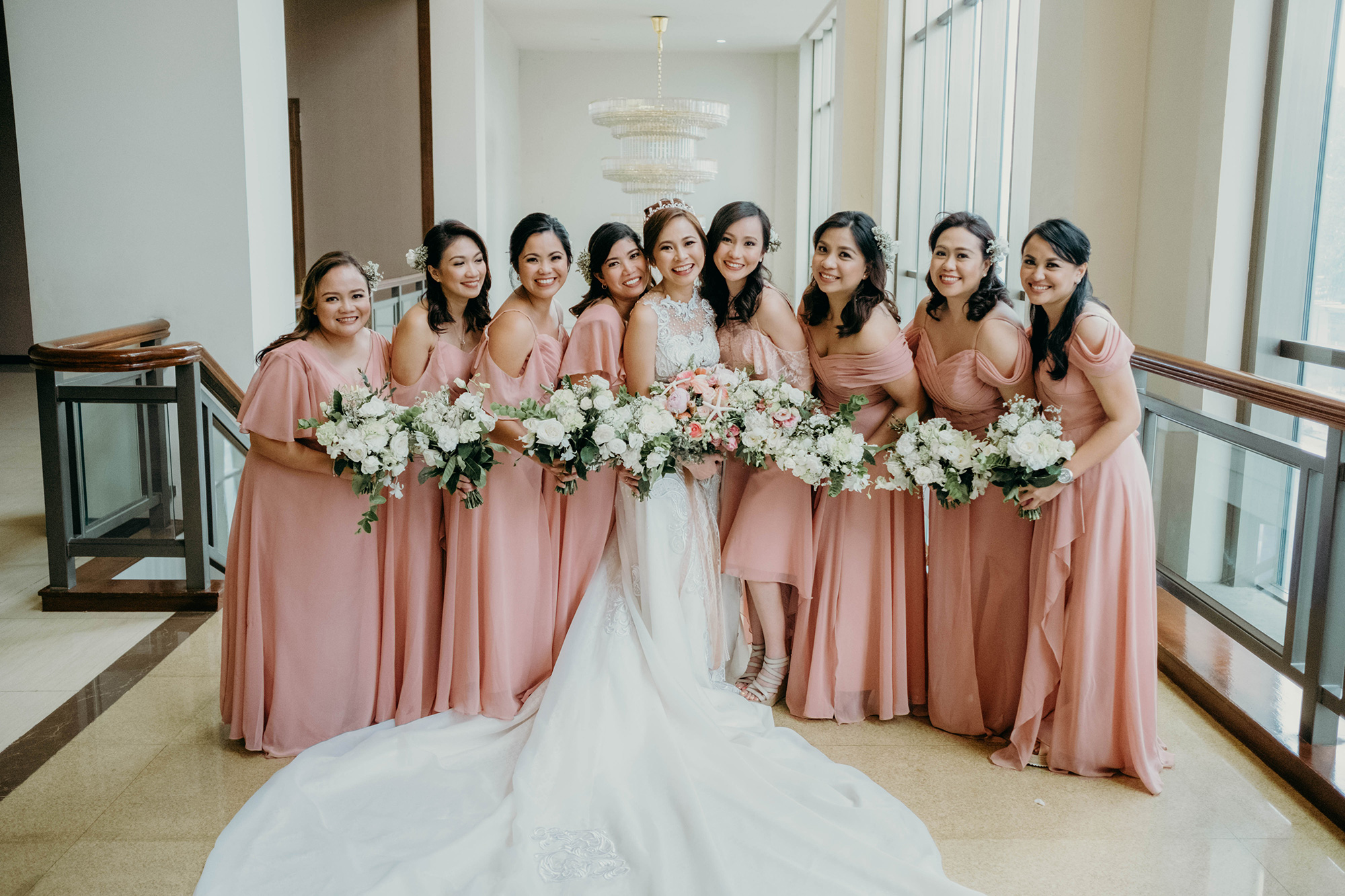 The bride's train was three metres long.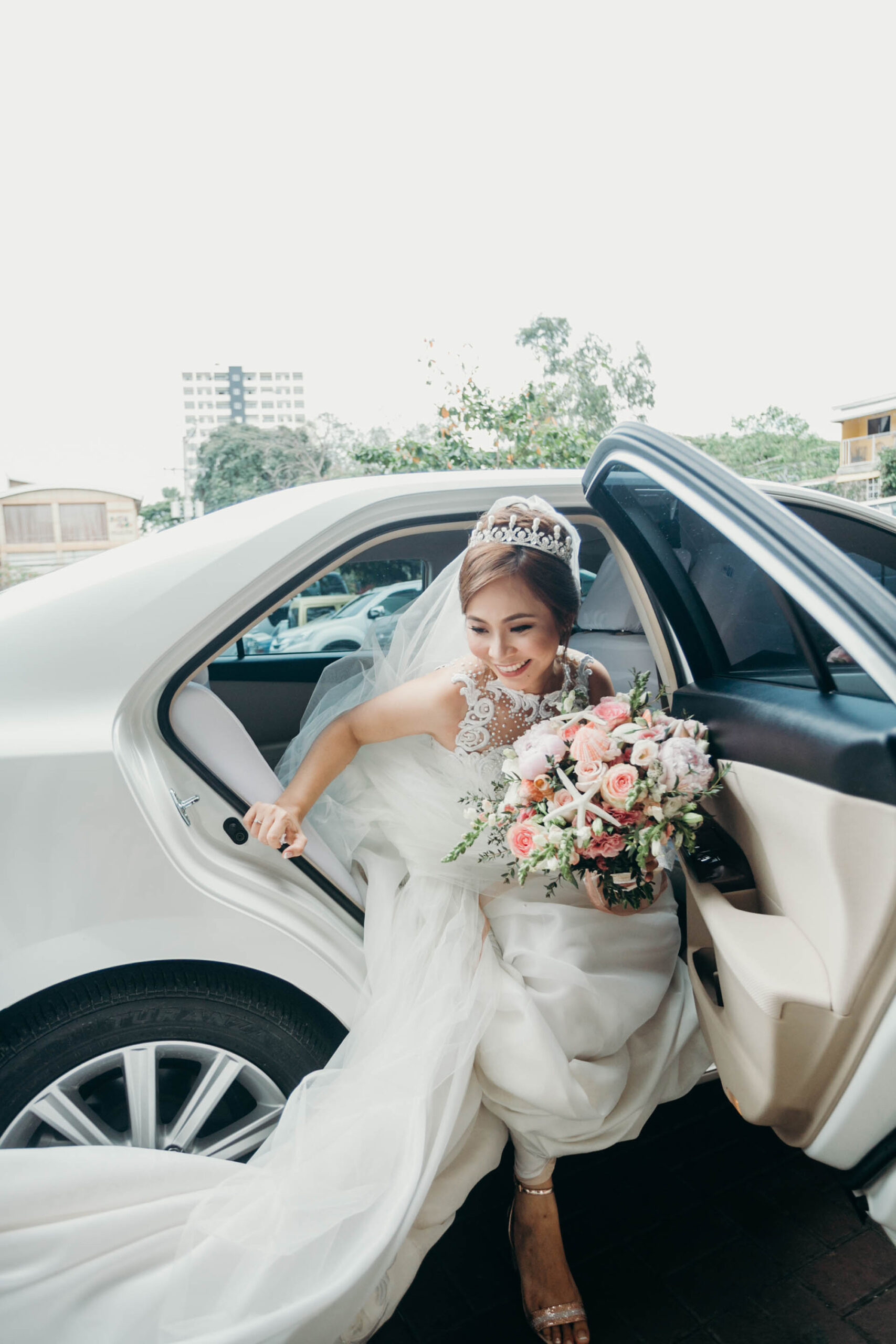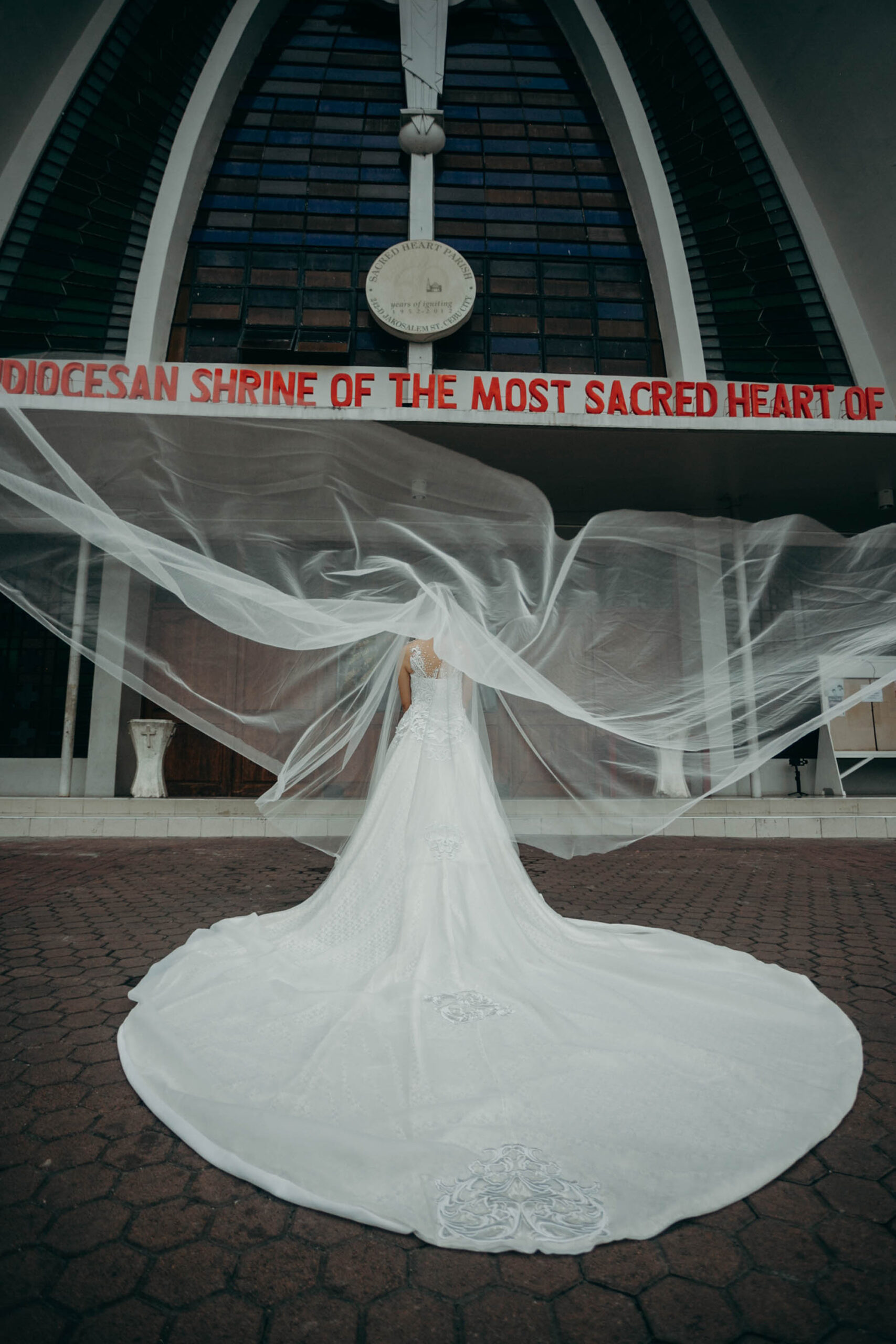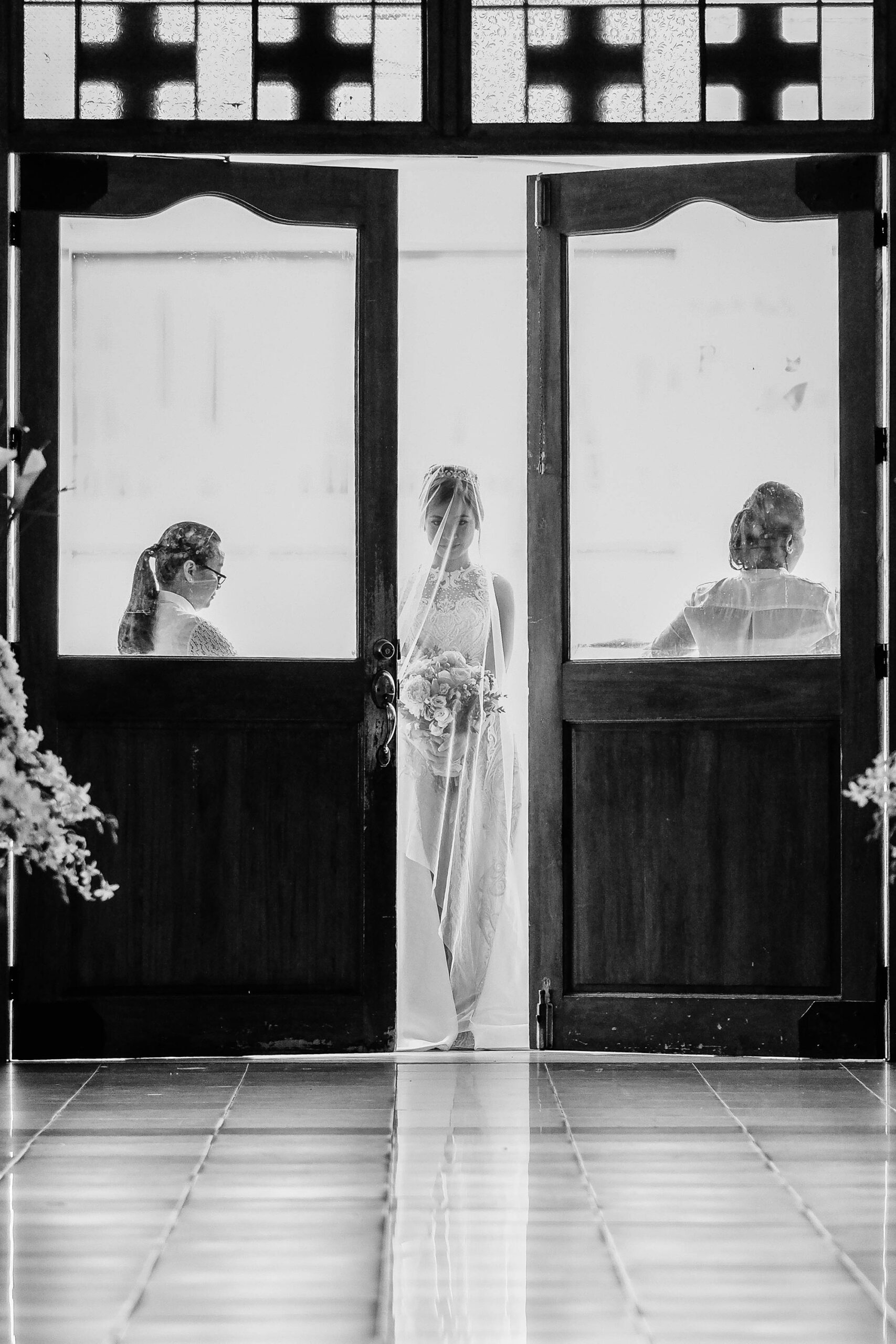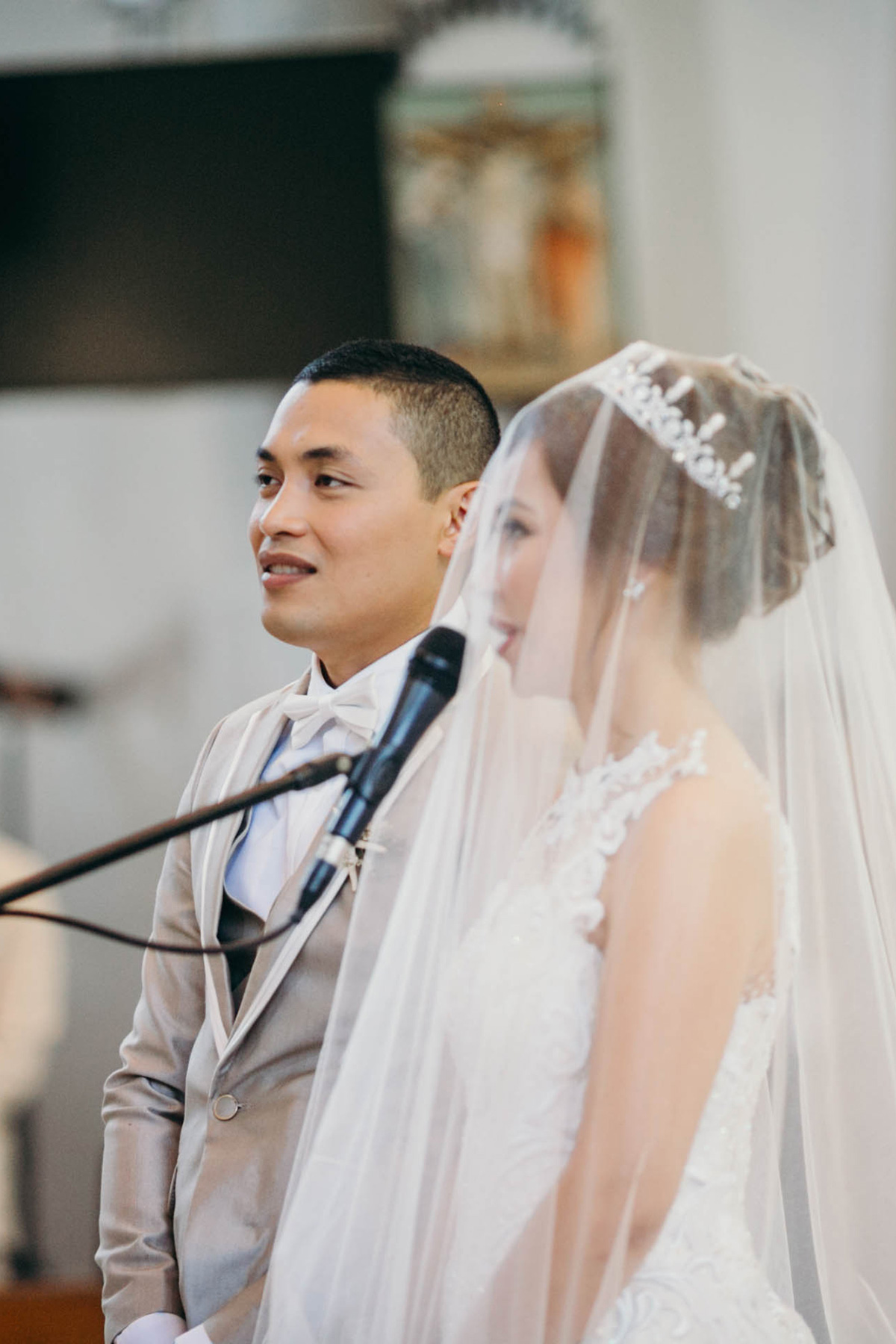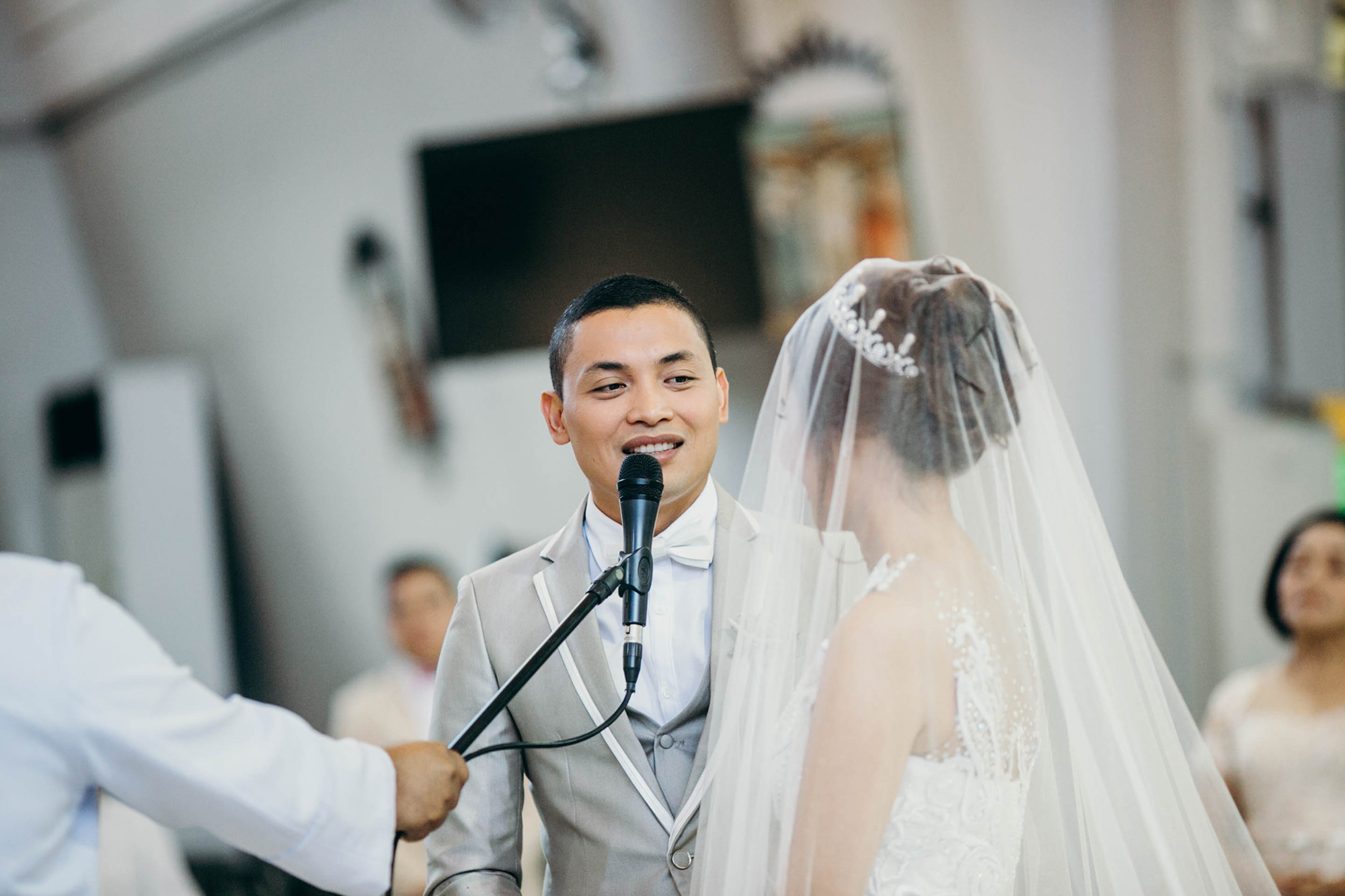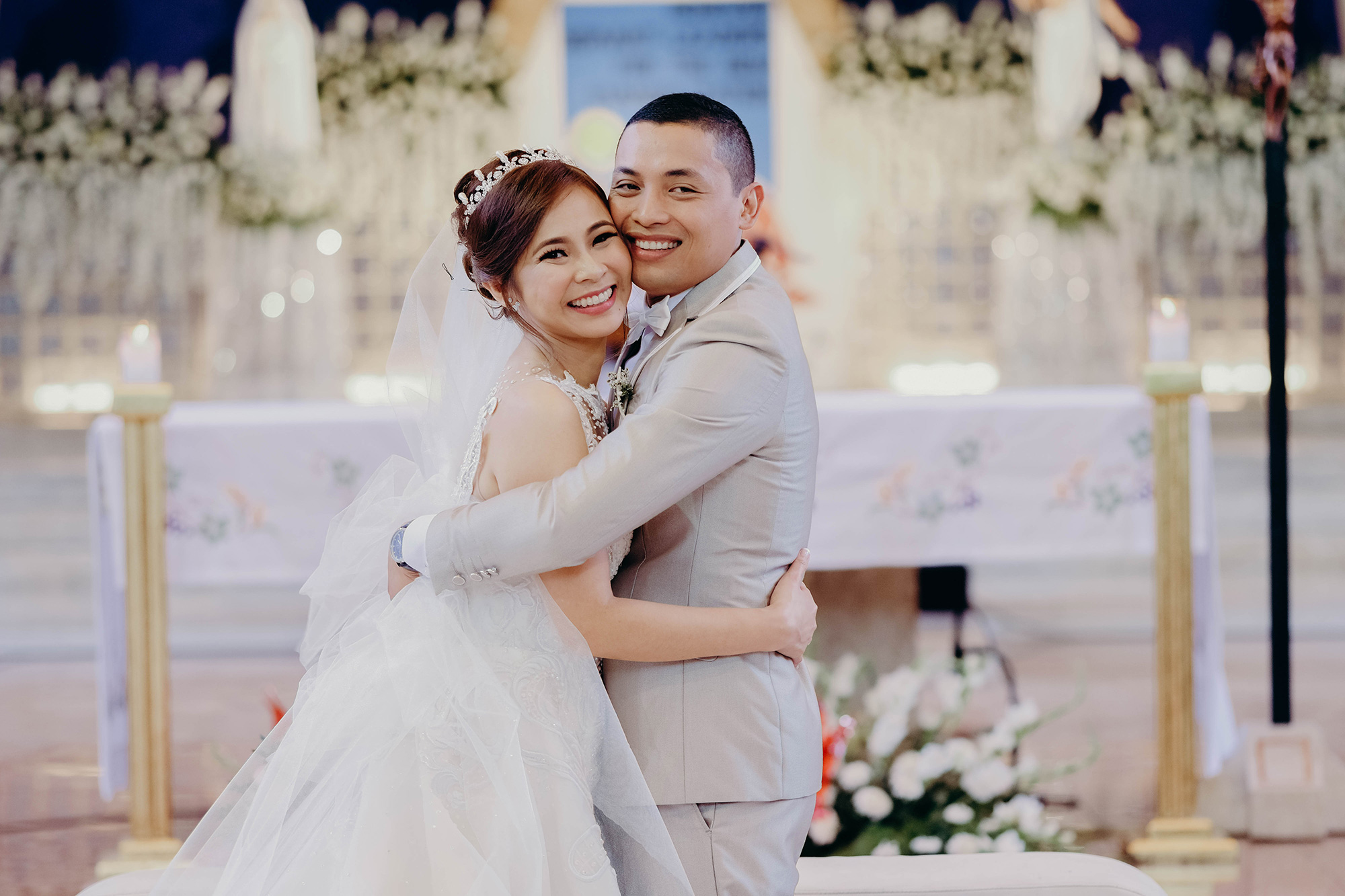 "We met in a kayaking event sponsored by the Lord Mayor of Brisbane in 2011 for the Filipino Students in Brisbane," says May.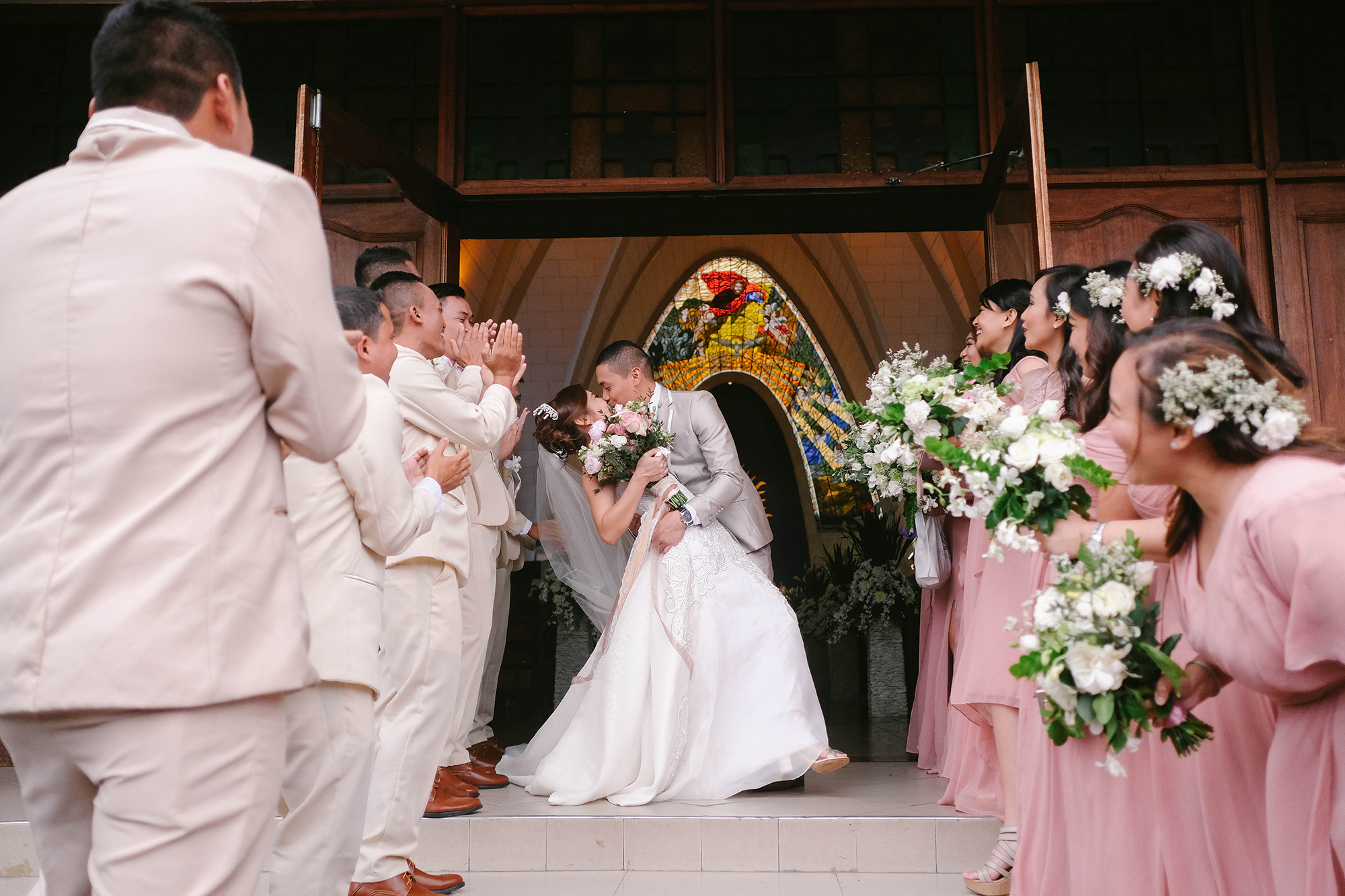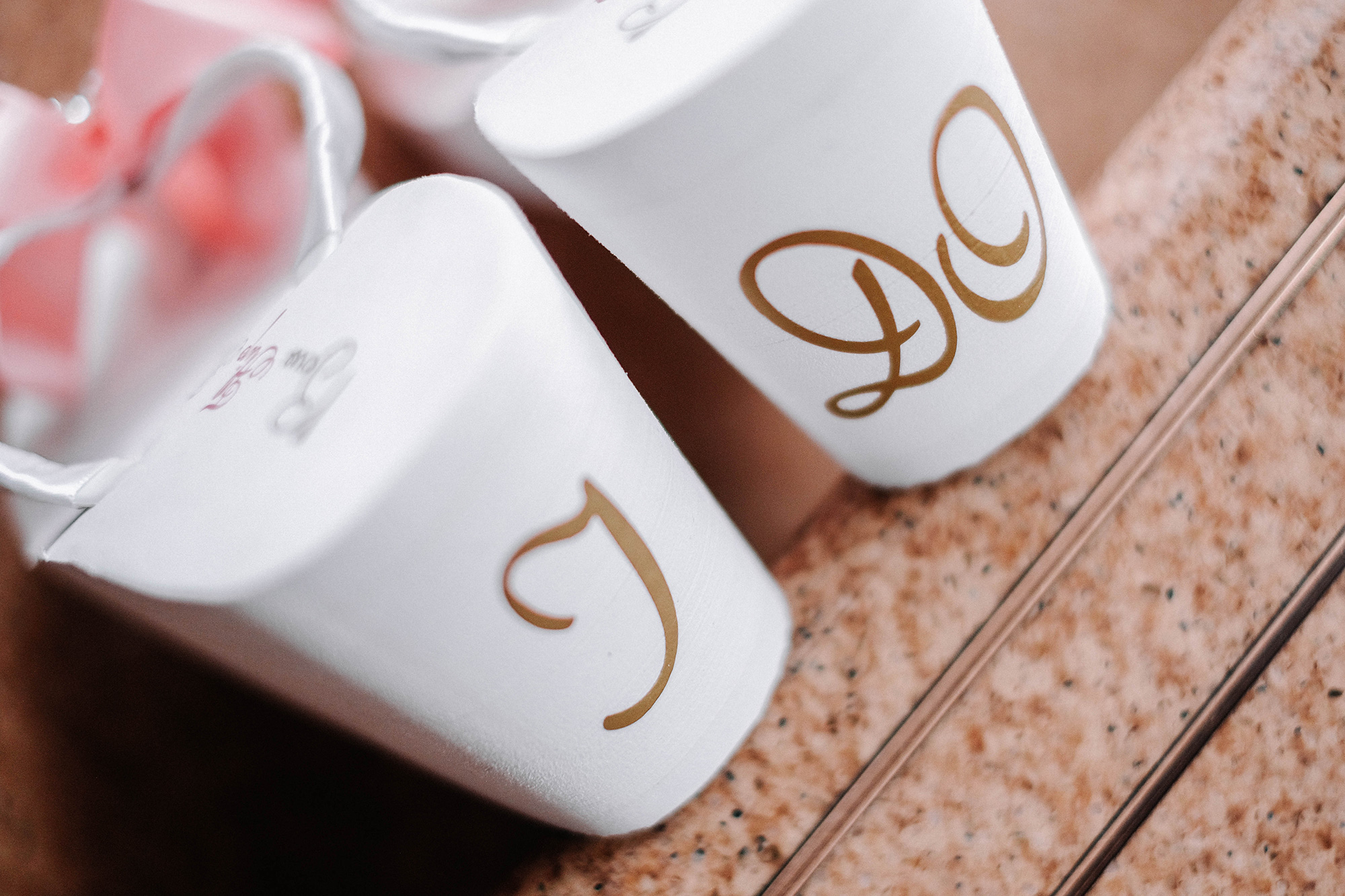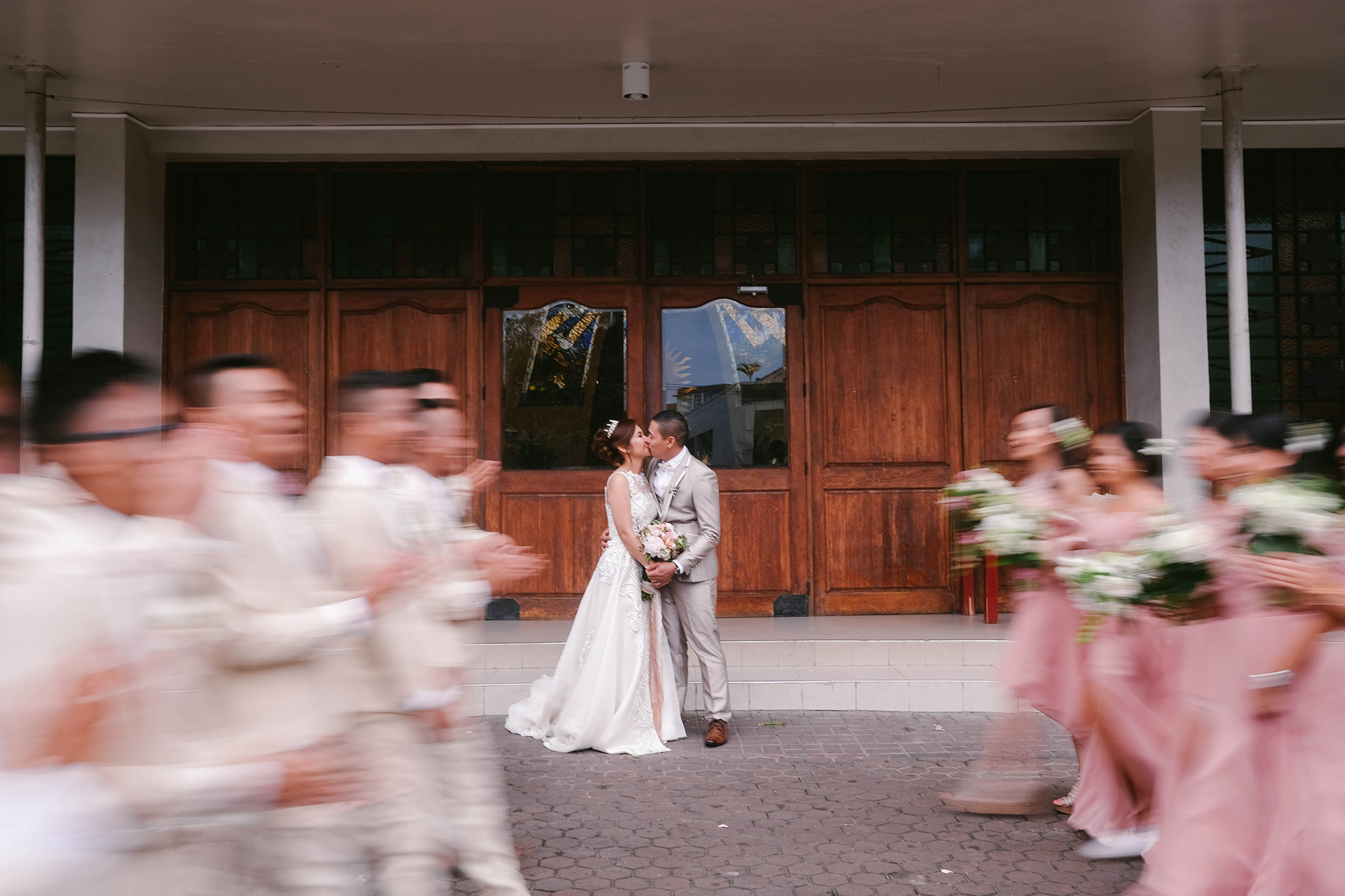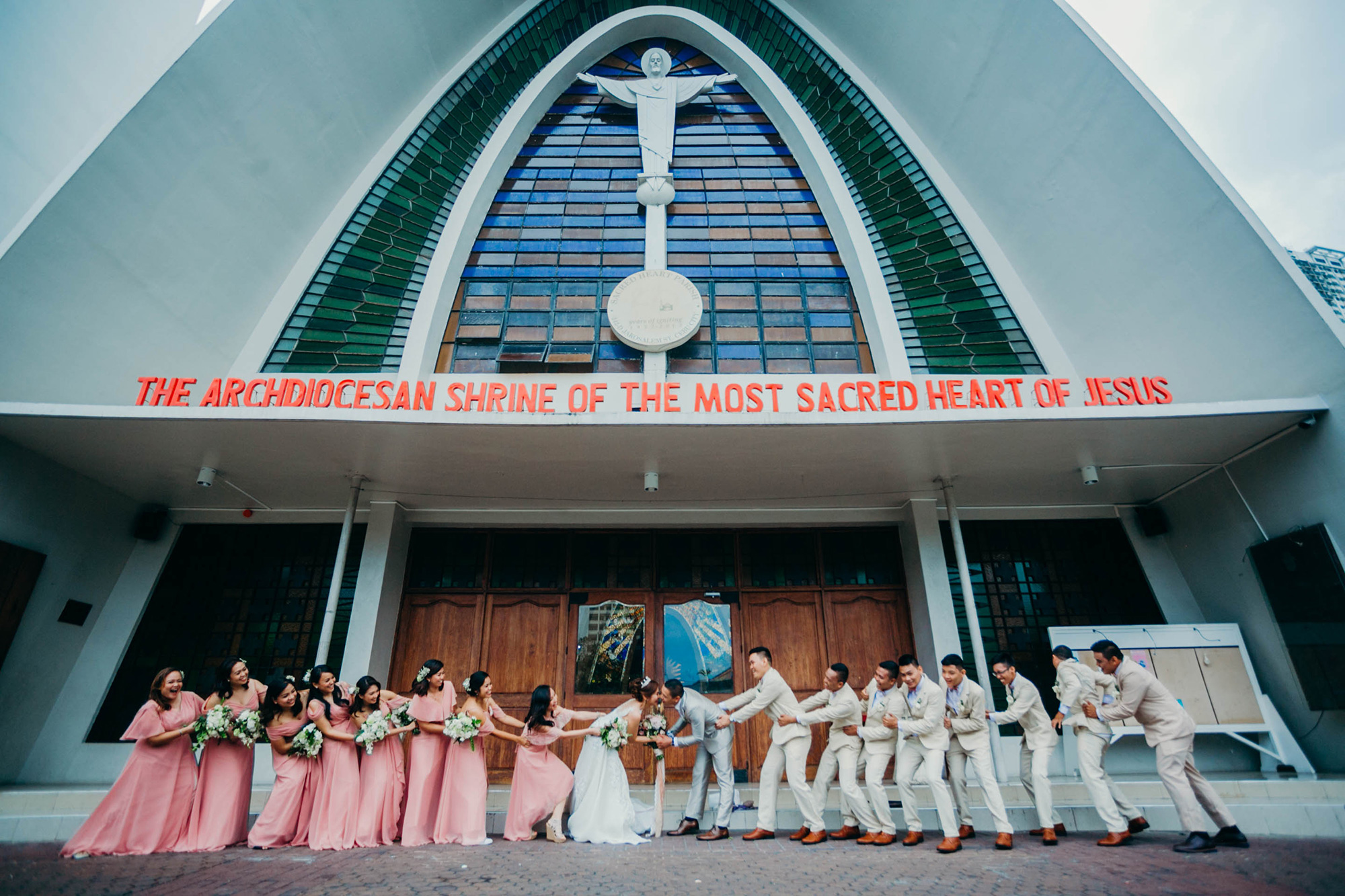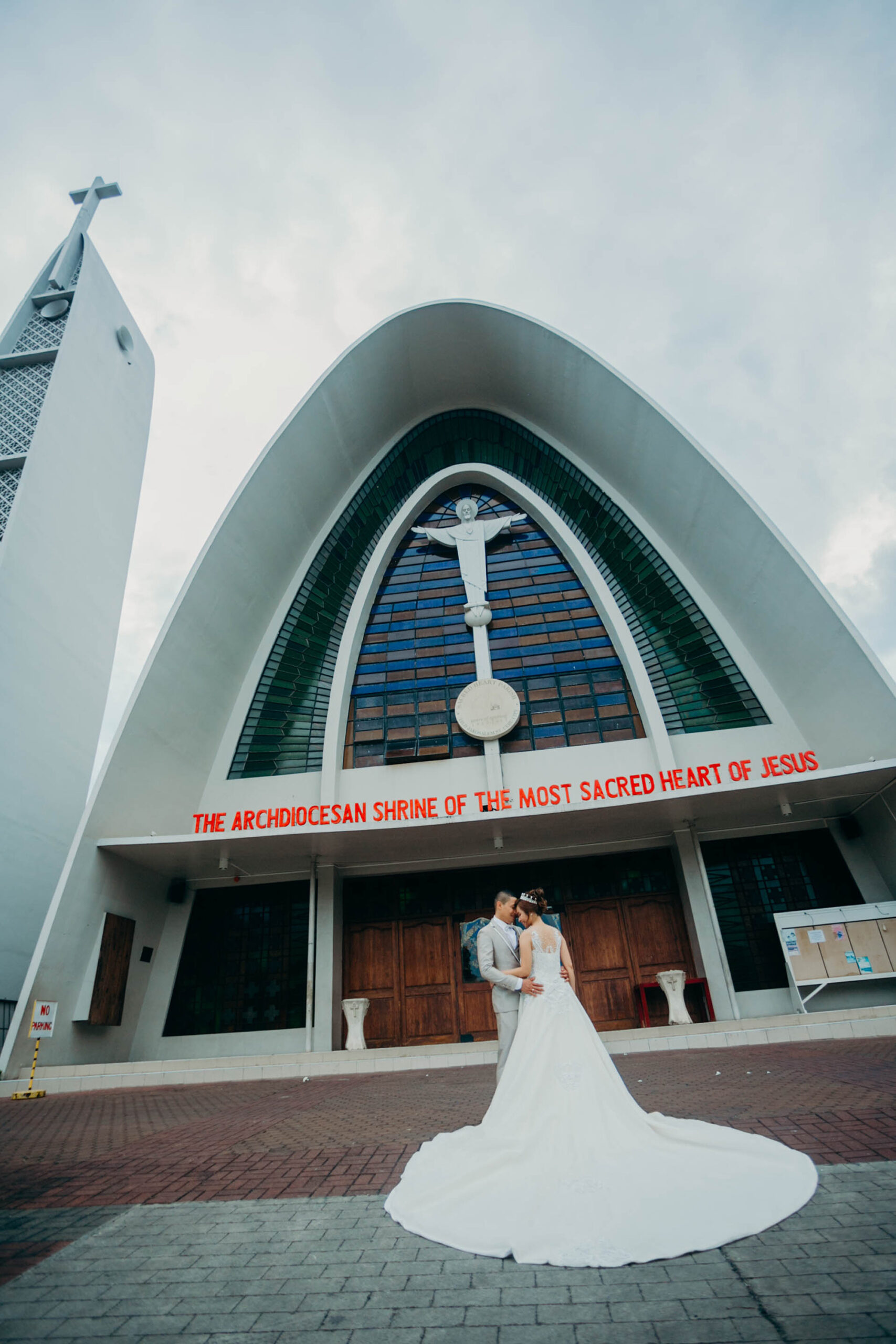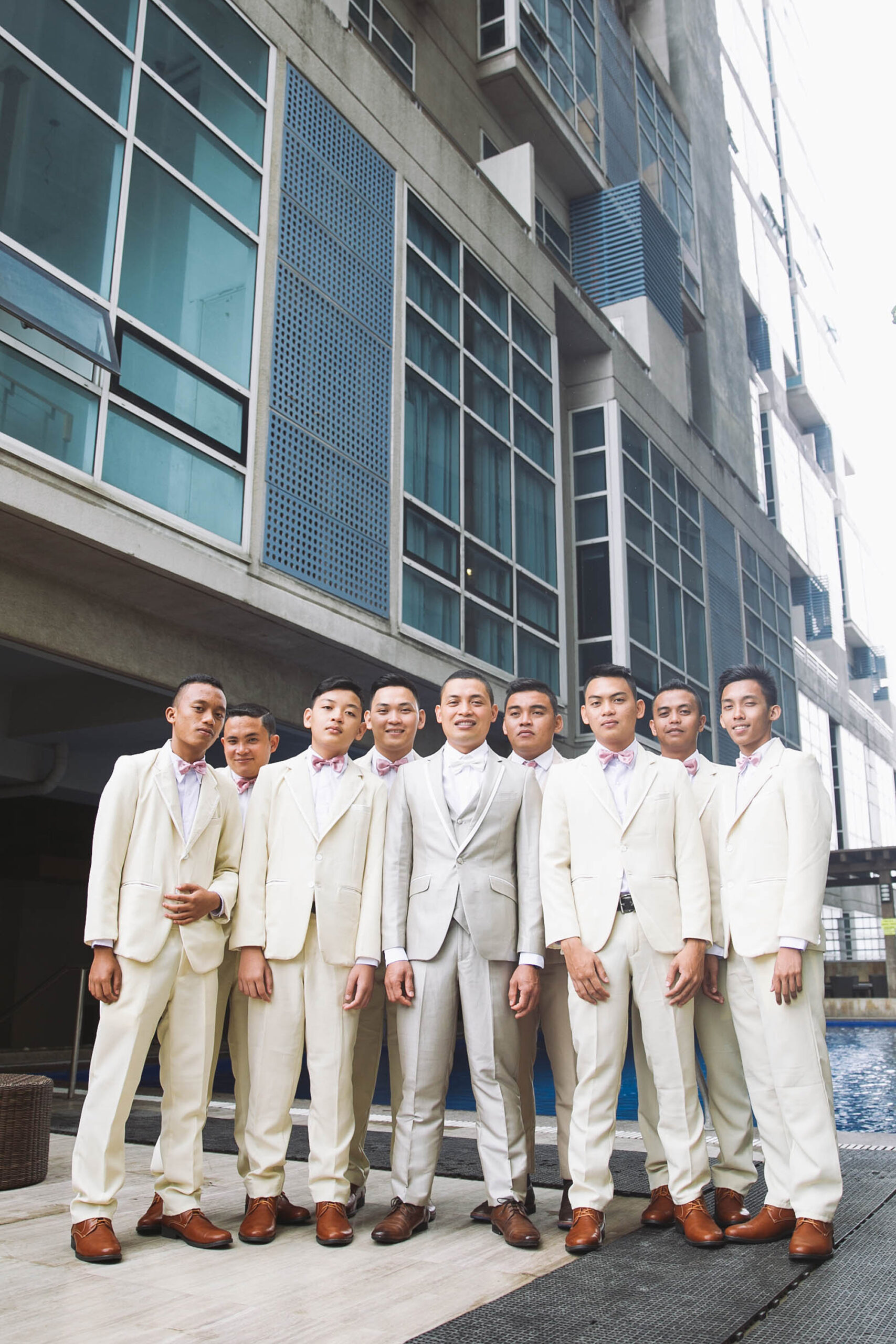 The boys looked dapper in beige suits and bowties.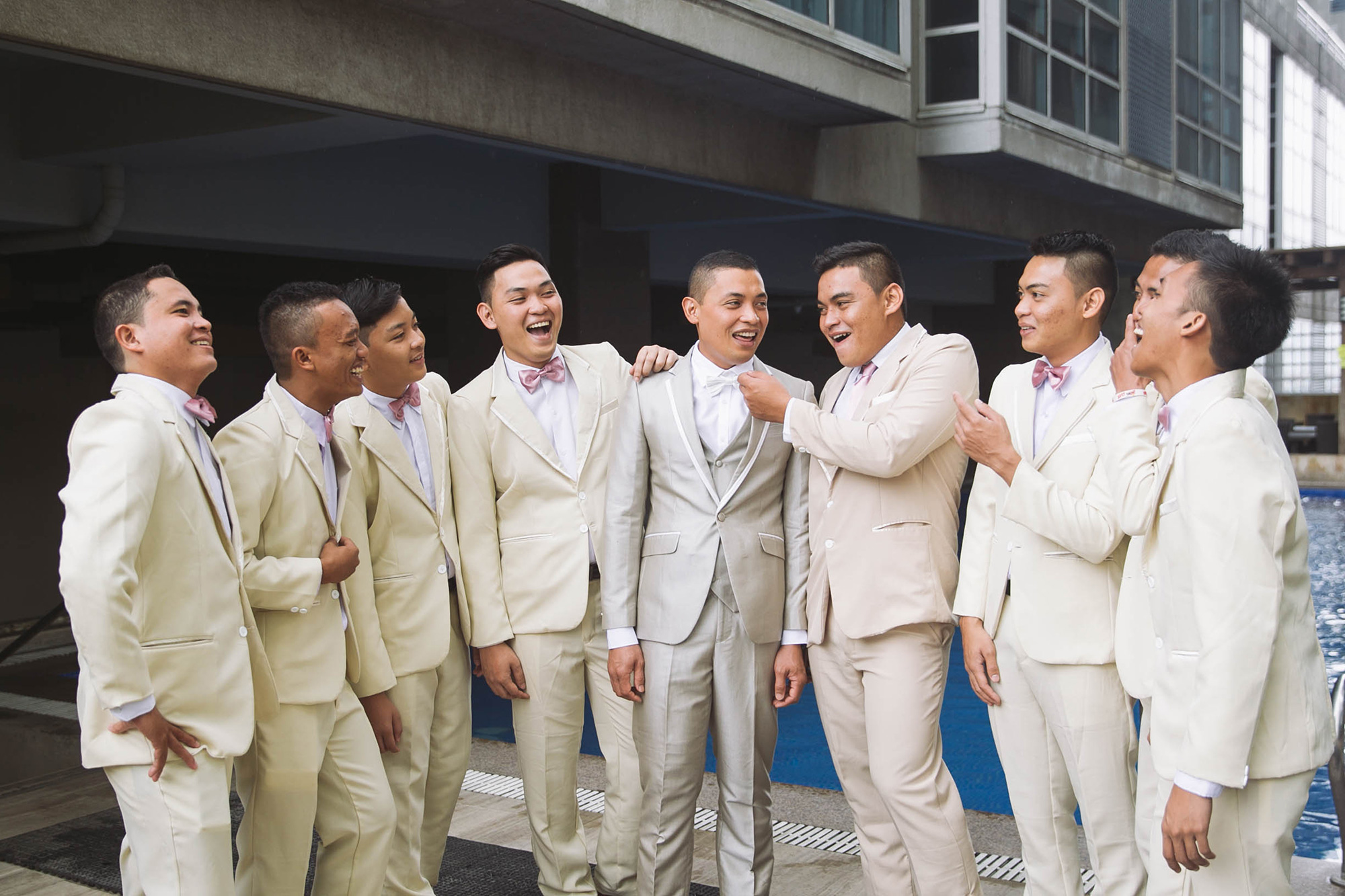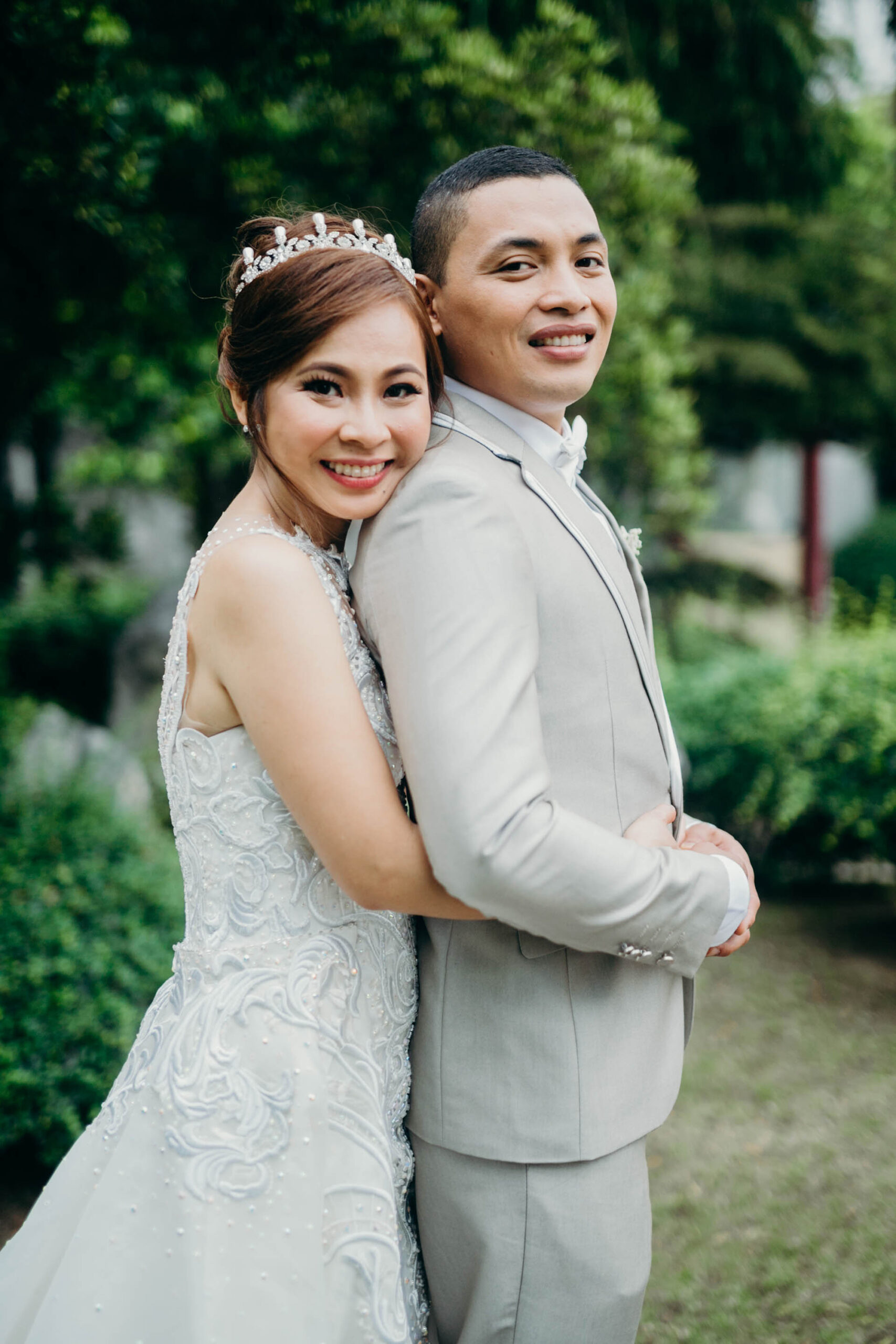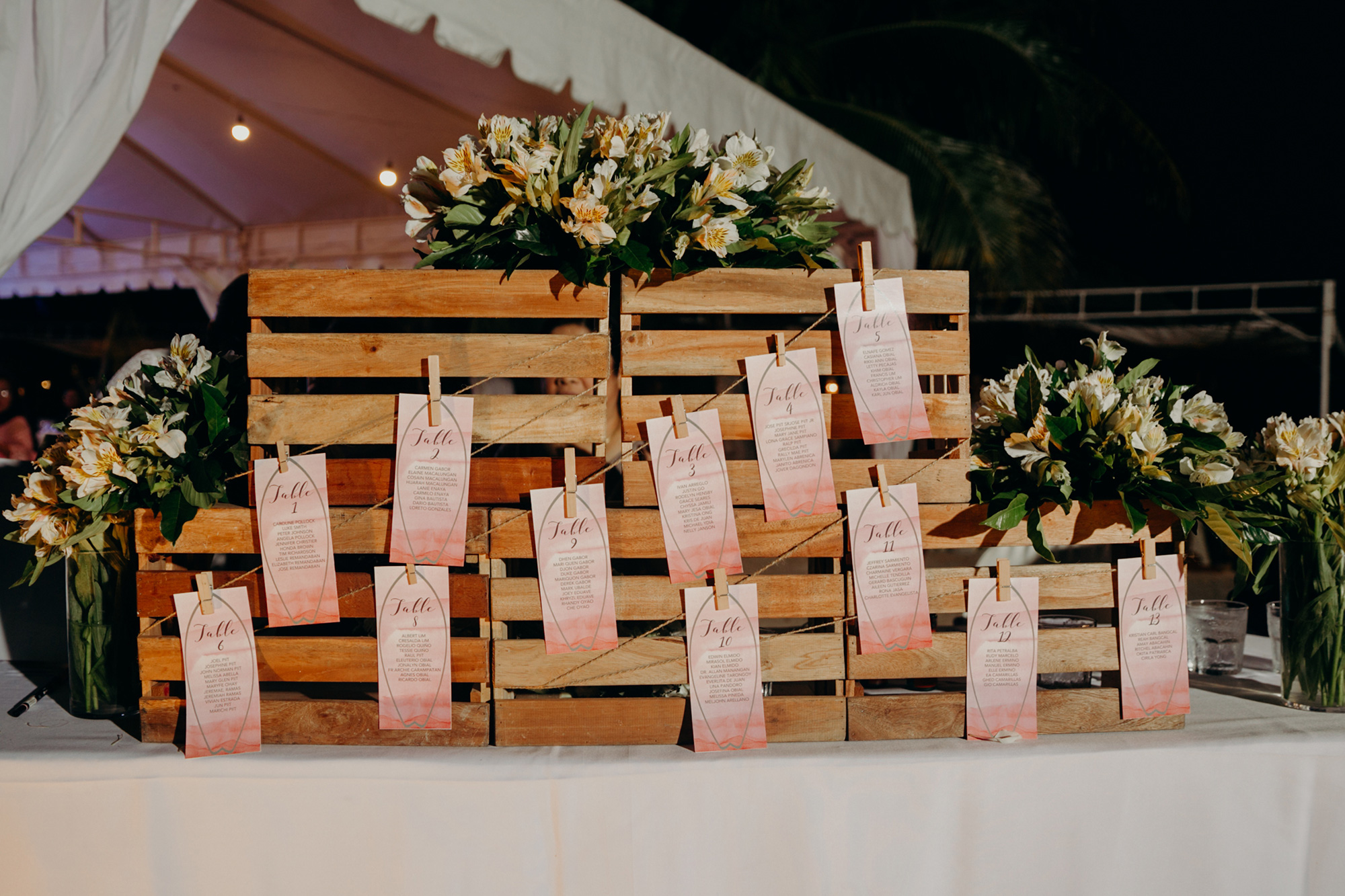 "Our prizes were travel-themed so we had travel comfort packs and flight blankets as giveaways," the bride says of games organised for their guests.