True love is hard to find and that is why Marisa Dickenson, 29, and Naithan Van Der Linde, 30, created their wedding day under the theme of the fisherman's knot – the true love knot.
The couple of nine years married by Tinaroo Lake, Atherton, QLD on August 24, 2013 and shared their simple wedding at the Lake's resort with 108 guests.
To complement the tranquil outdoors, Marisa opted for a fresh colour scheme including Tiffany-blue coloured dresses for her bridesmaids.
The theme of the lakeside wedding was carefully selected by the couple to represent their relationship journey. "As both Naithan and I enjoy fishing and adventure we based our wedding around the fisherman's knot," explains Marisa. "As the tale goes, there are two chords that represent both our lives before today.
"Our past lives will now be joined to create one new life as the ropes are intertwined, creating the strongest knot that will symbolise our future marriage."
She explains the power of the bond – one that will not break and only become stronger when there is pressure or hard times. "In fact, as the rope tightens, so will our union."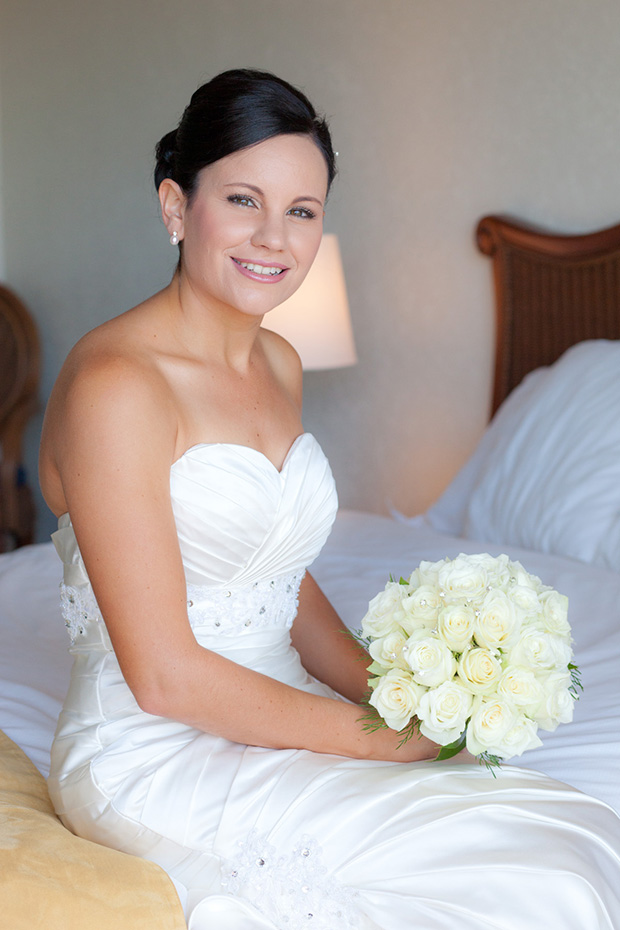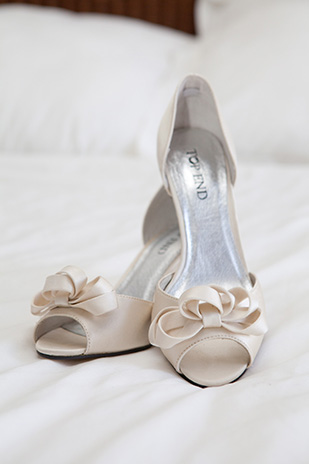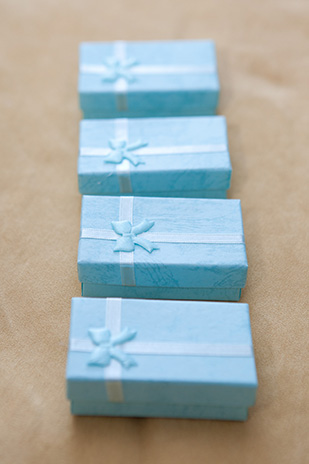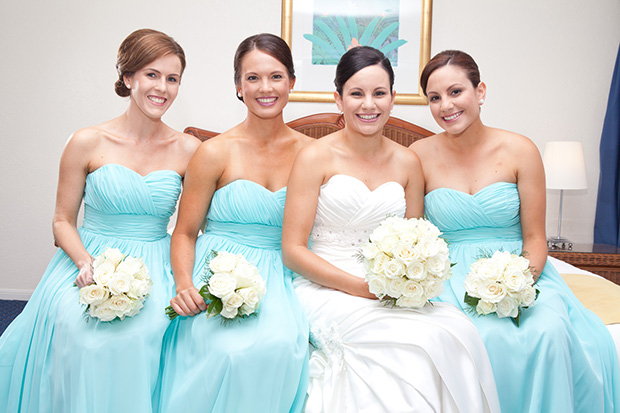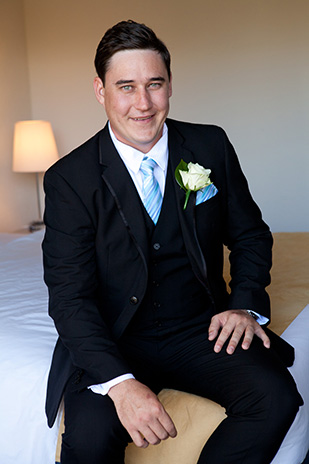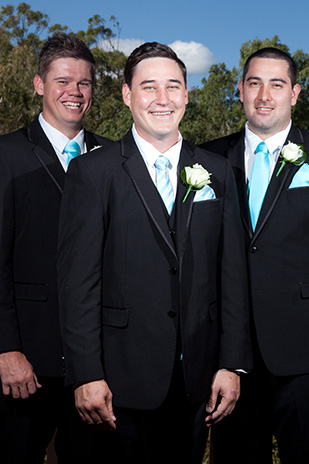 Marisa opted to decorate her bouquet with a little extra – some diamantes.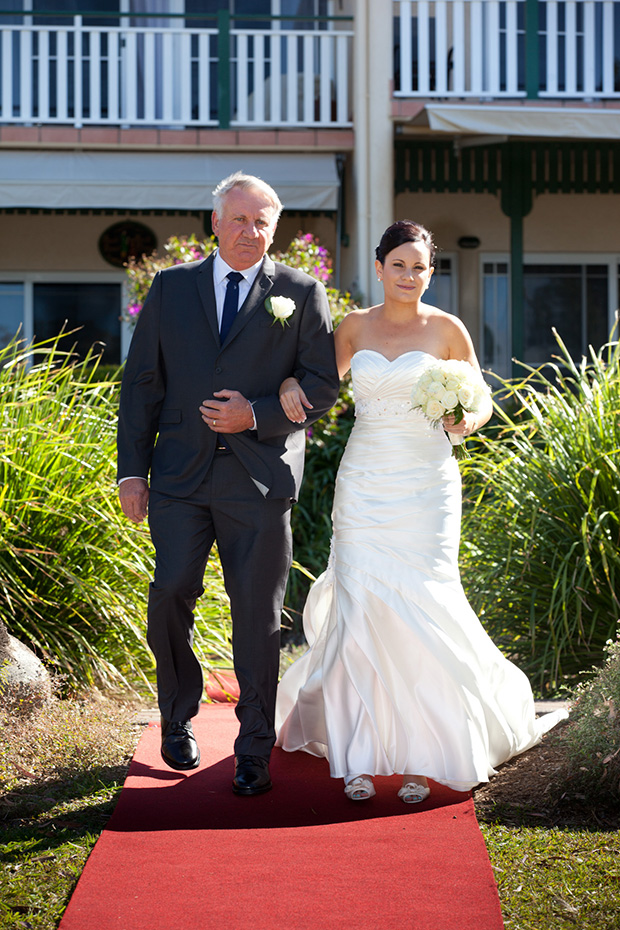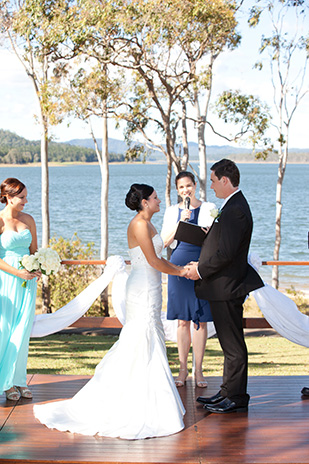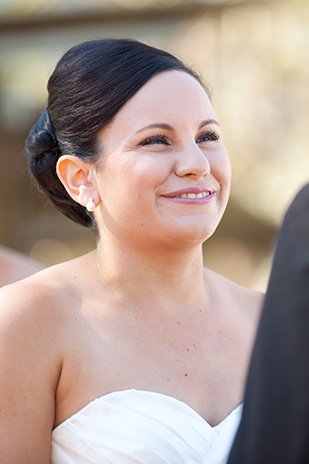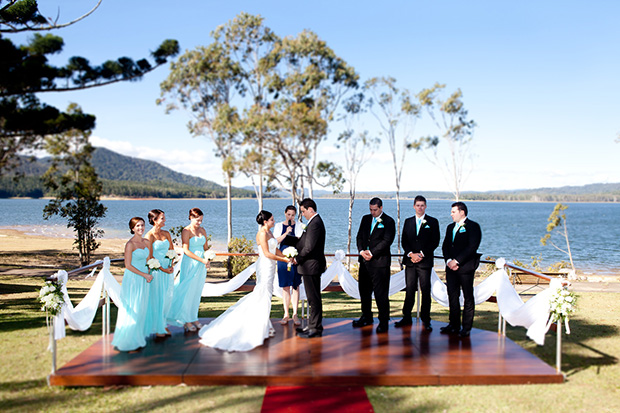 A highlight on the day was a surprise visit from Naithan's brother. "We thought he couldn't attend as he was currently deployed by the defence force at the time," Marisa recalls.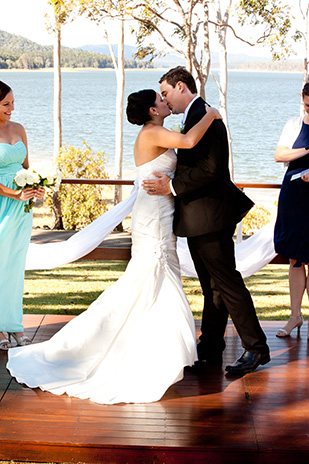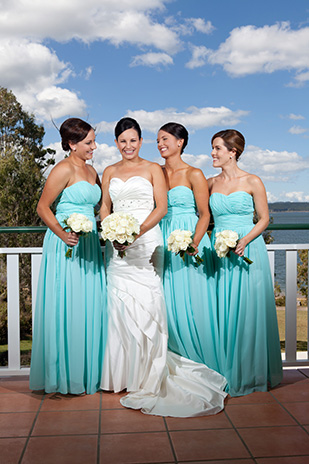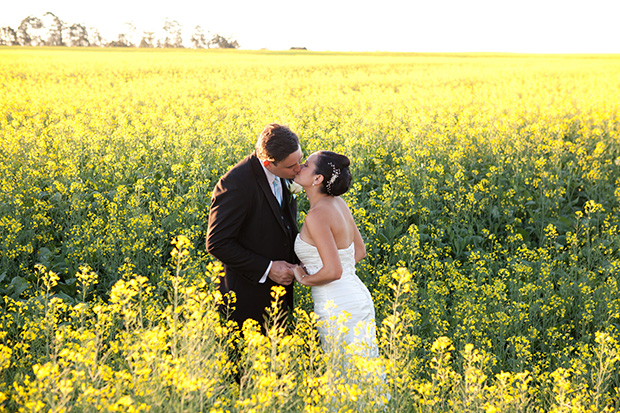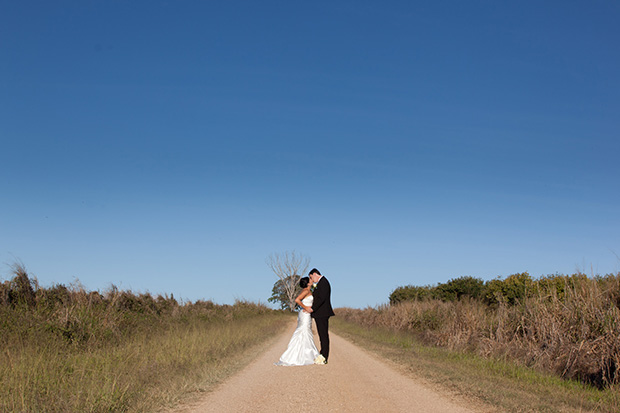 Marisa and Naithan met in 2004 while studying at James Cook University, Townsville.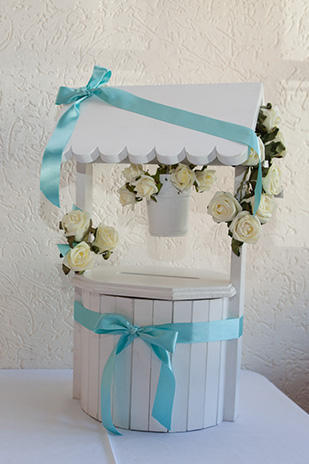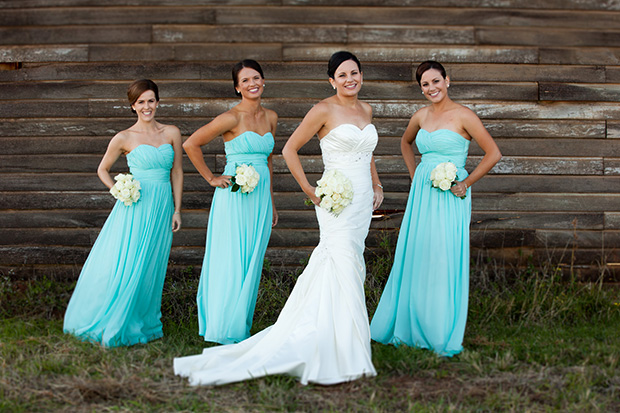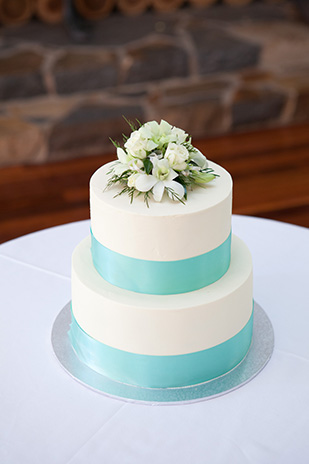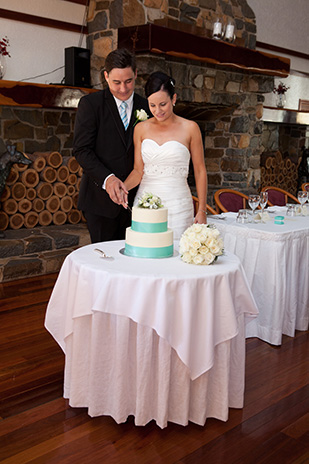 The reception venue was decorated with Tiffany blue, Tiffany boxes and white ribbon.
Photos courtesy of Cairns Wedding Photography's Nathan Kelly.