Thanks to a team of creatives, their adoration for all things bohemian and eccentric came to life in this luxe lavender wedding inspiration shoot by Giant Invitations and Sephory Photography.
"Brides: don't try to adhere to a specific trend or theme that doesn't feel uniquely you!" says Katarina Vermes, head stylist at Giant Invitations.
The shoot took place in the lavender fields of Sault Restaurant in Daylesford, Victoria. The creative team chose to utilise the sheer beauty of the scenery, and went for an outdoor dining setting to create the scene.
Giant Invitations took inspiration from anything they felt a connection with, including artwork, music, fashion editorials and swatches from their 2017 collection, and stood by their objective of crafting something that even Pinterest hadn't seen before.
"We wanted the final outcome to be accessible to any type of style and bride which is why we intentionally blended more romantic and provincial details amongst the bohemian influences."
"You can often find beauty in the most unassuming of places. Ladies, keep your eyes open to the magic when planning your own big day."
Photos courtesy of Sephory Photography, styling by Giant Invitations.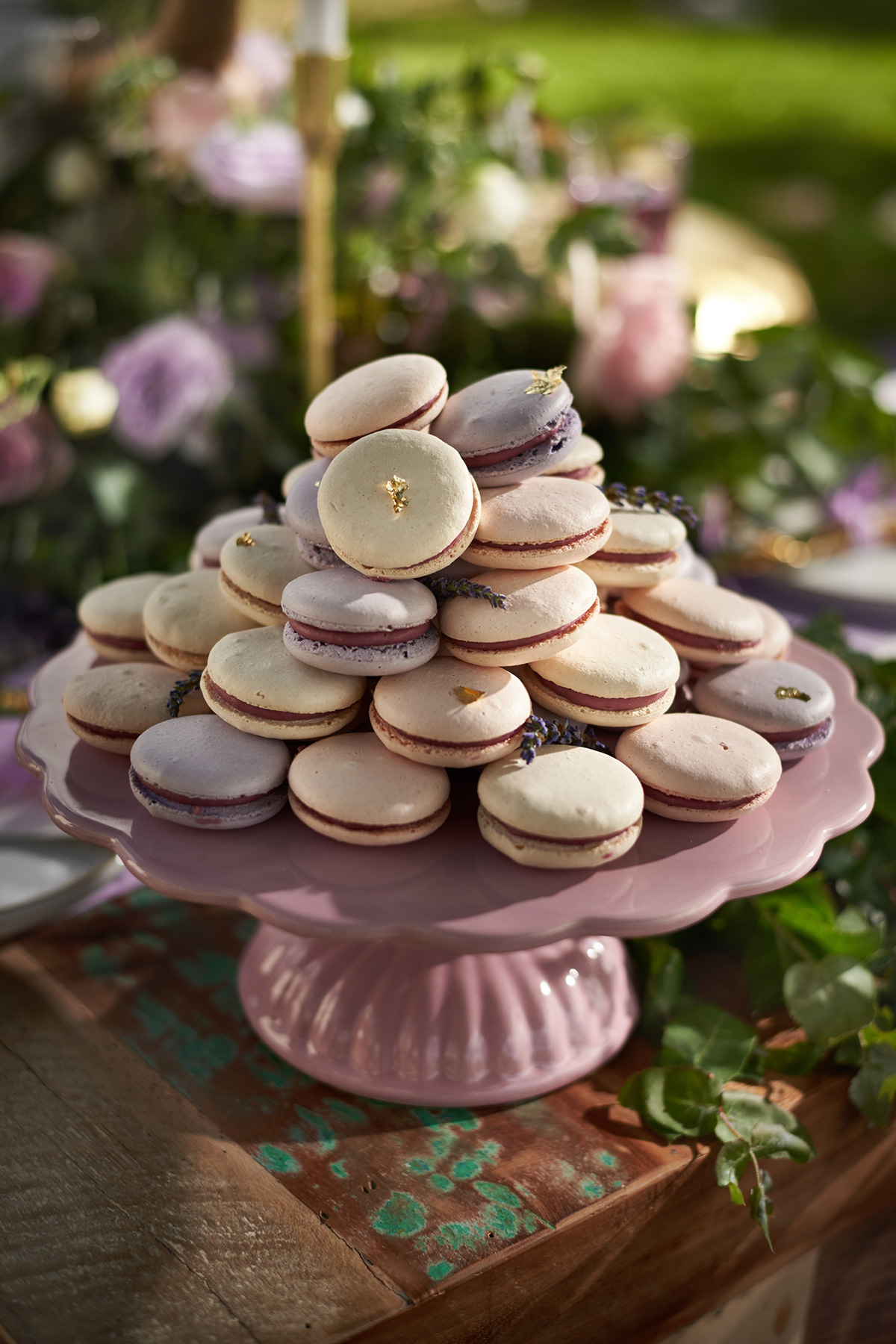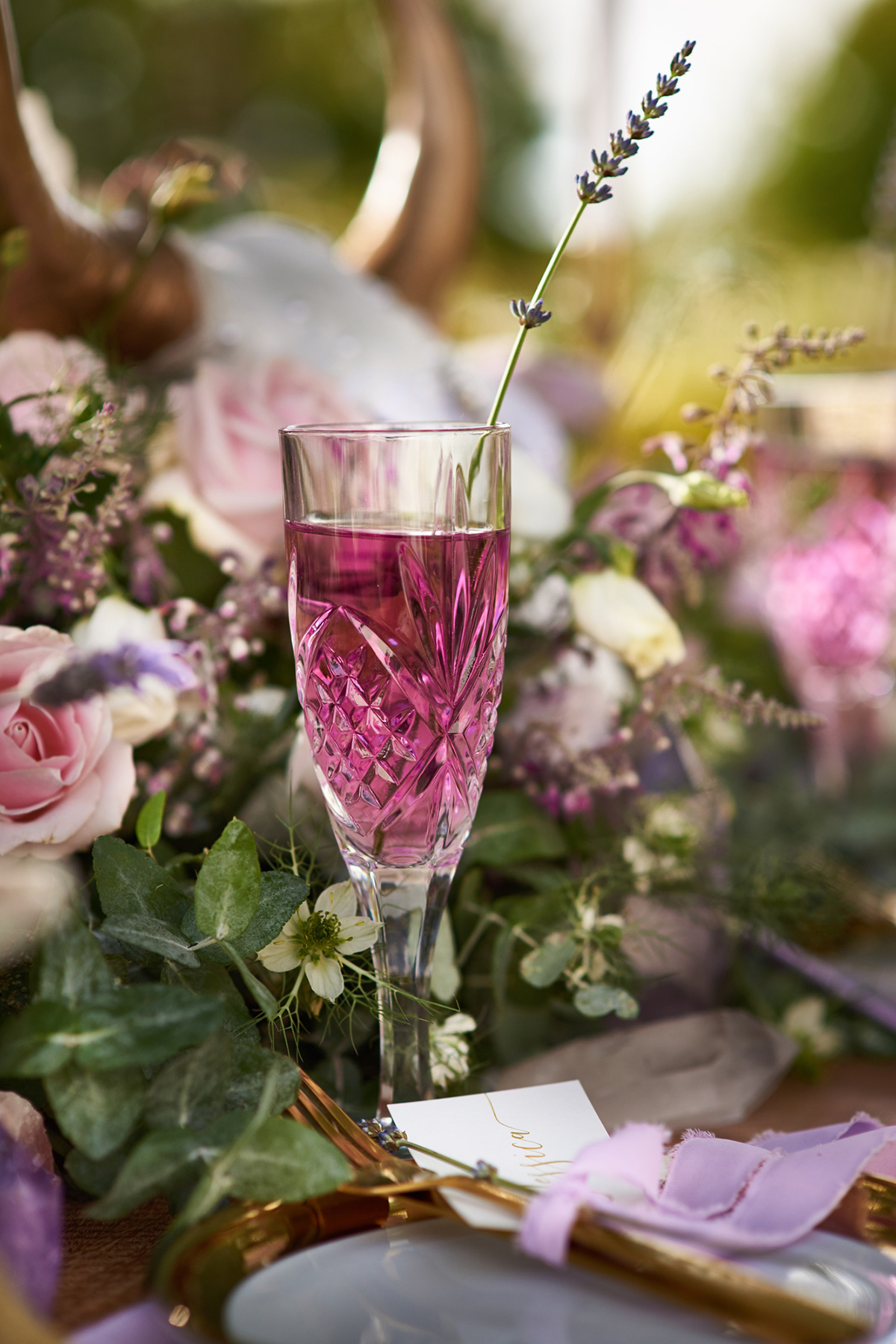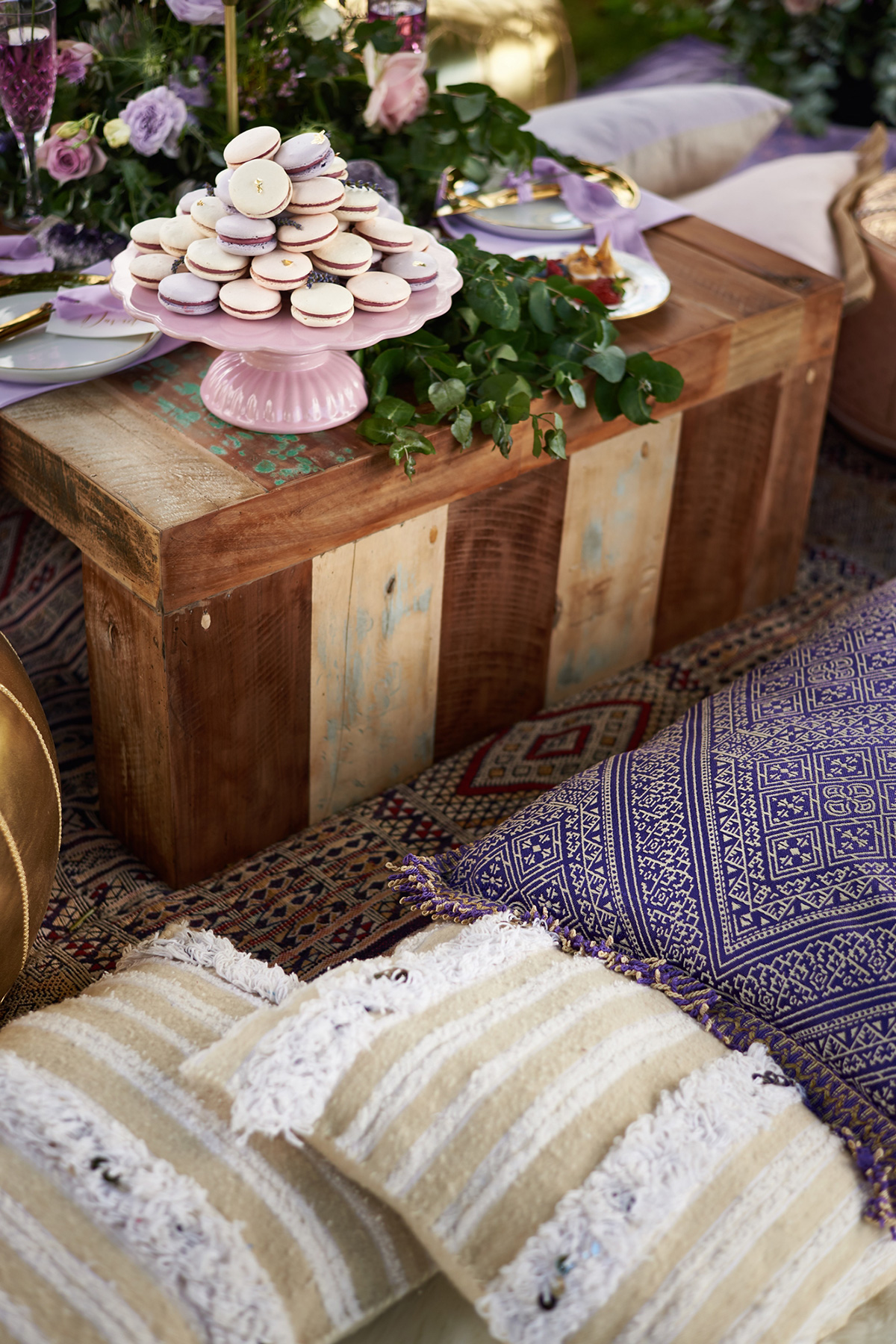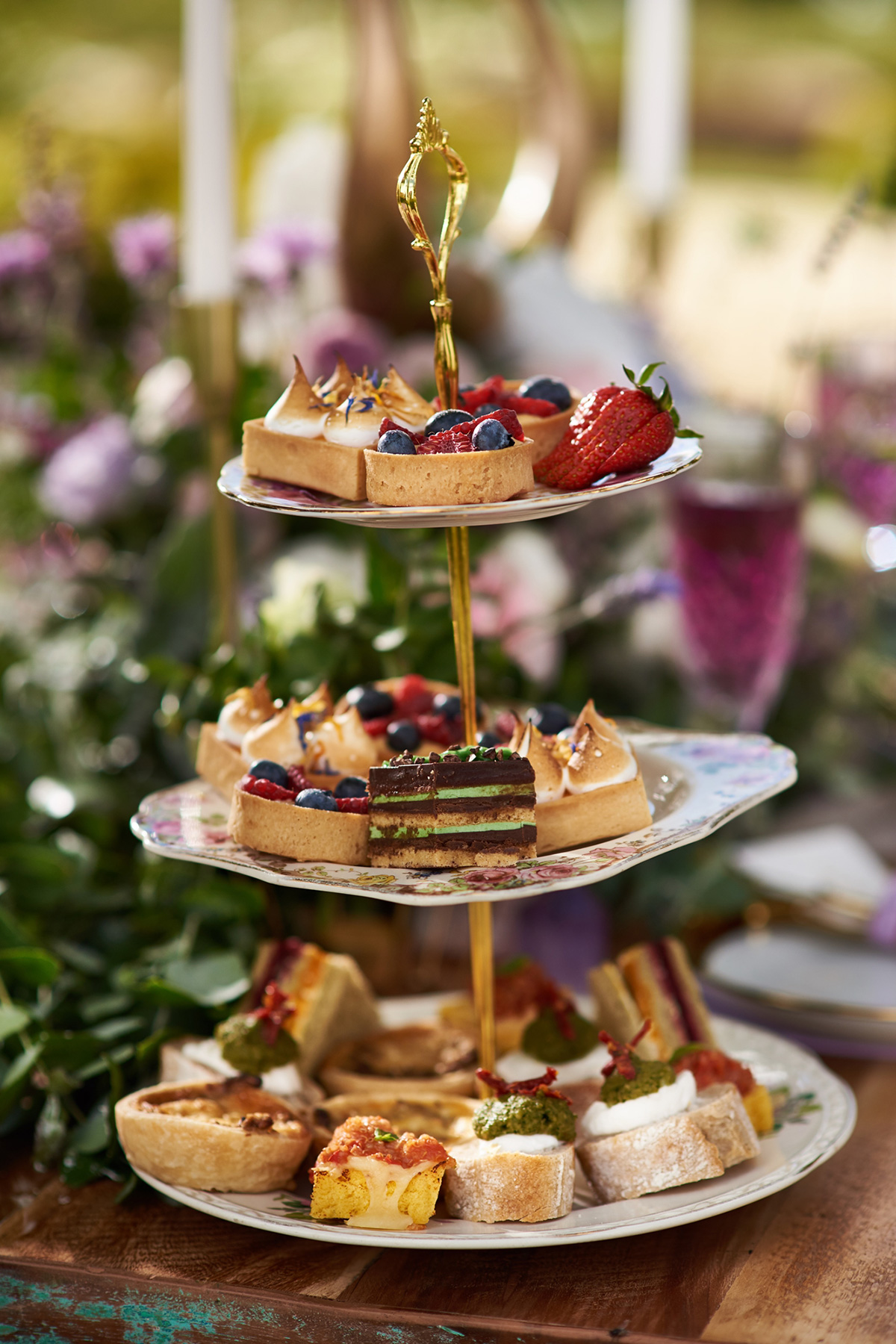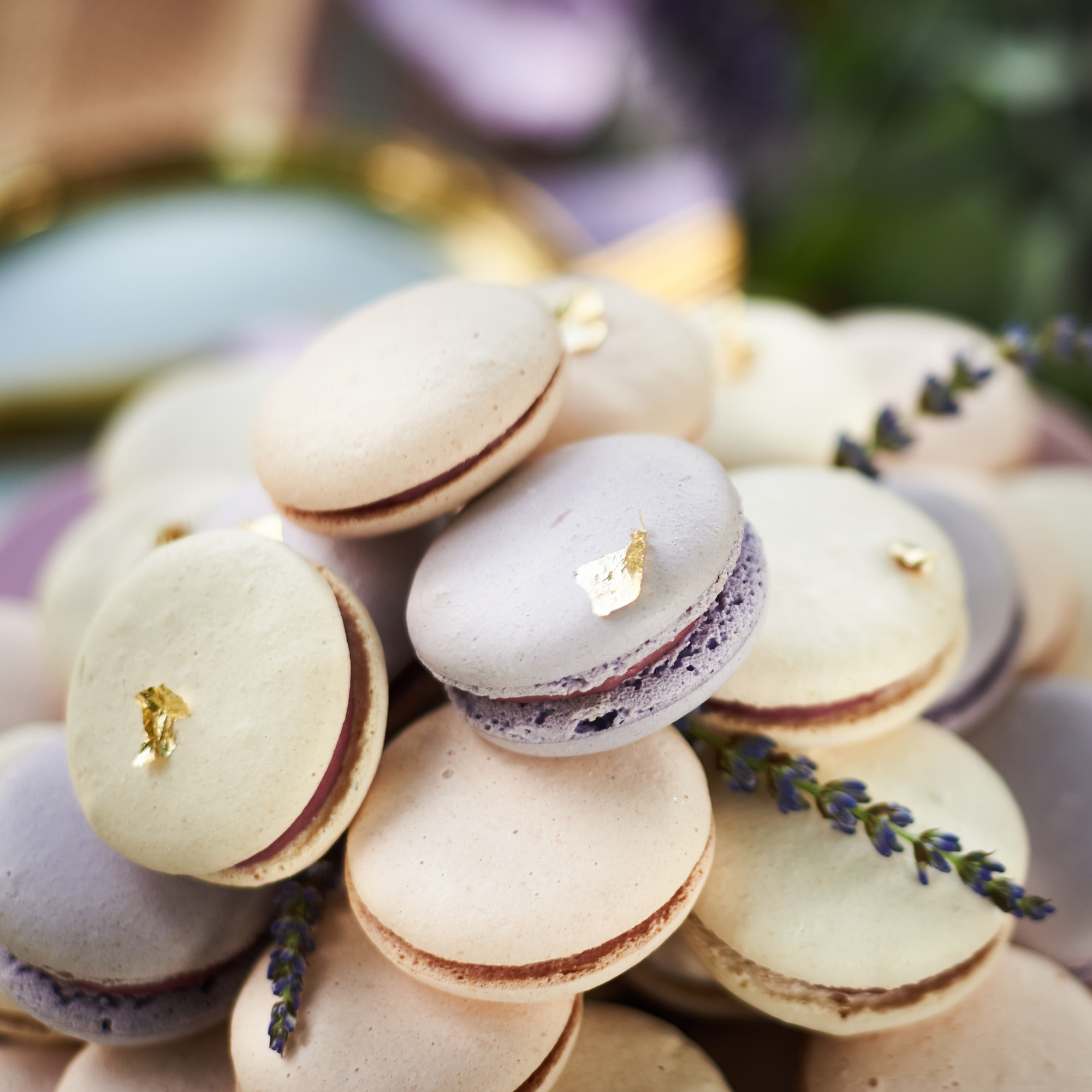 Mary Eats Cake created the high tea buffet for the shoot. "Towers of gold flaked macarons with sprigs of lavender, and summer berry tarts were all present and had the style team (and even the models) drooling all day!"