A sister stranded overseas, a mother left behind and a wave of Bali belly taking hold of many including the bride: welcome to the wedding of Brenda Carpio and Benjamin Munz.
"Where do I begin," sighs 28-year-old Brenda. "Everything went wrong from the night before the wedding!"
Brenda's younger sister, also a bridesmaid, was ready to board a plane to Bali with their mother when she realised her passport had expired. Because she was a minor, their mother had to remain behind also. "There were many tears throughout the night, right up until the second of walking down the aisle, wishing I had my sister and mother there," recalls Brenda. "To make matters worse, I – as well as some of the bridal party, family and guests – came down with severe Bali belly the day of the wedding!"
A registered midwife, Brenda put her nurse hat on and instead of pampering herself before the wedding, she injected all the family and bridal party so they would stop being sick.
Luckily, a stunning setting in Uluwatu and a loved-up bride and groom from Perth was enough to save their Bali wedding from complete disaster. The pair were wed on October 26, 2013 with 80 guests at a white-themed simple wedding. "We had a beautiful venue, beautiful family and friends, and for those who stayed standing – said it was the best wedding they had ever been to," smiles Brenda.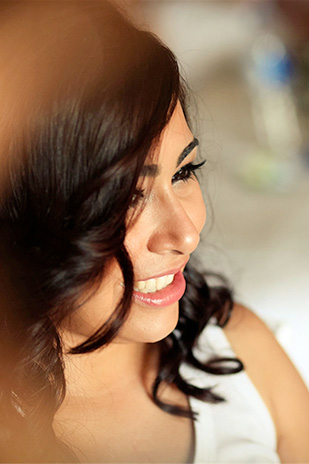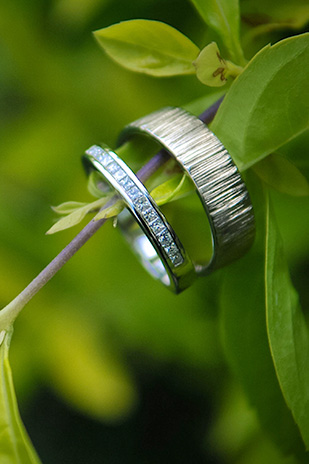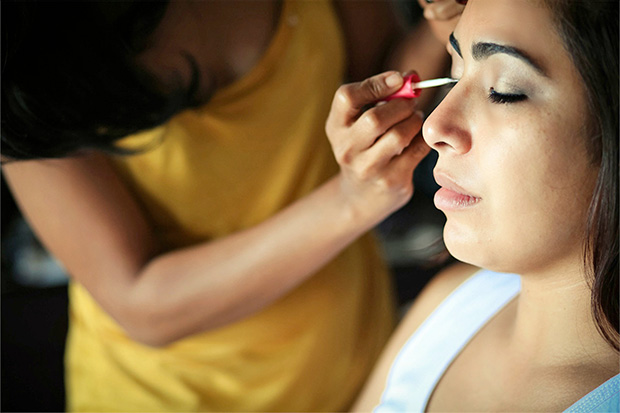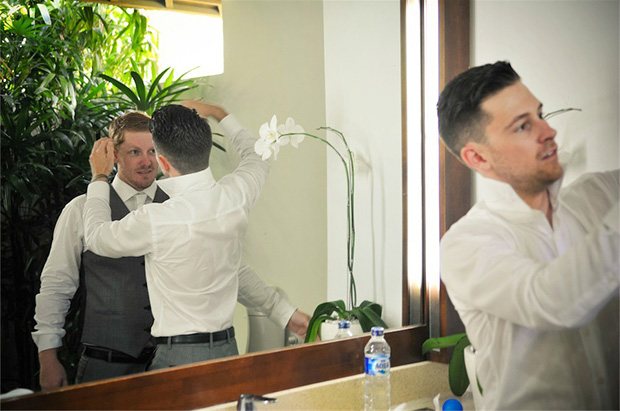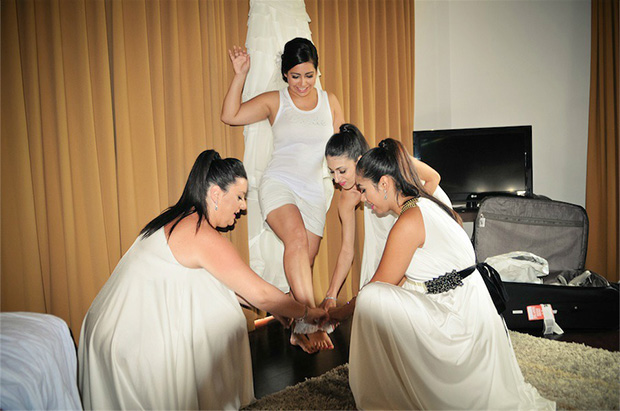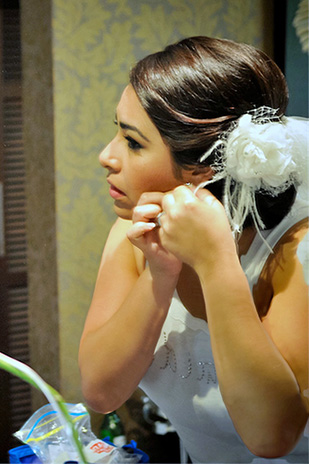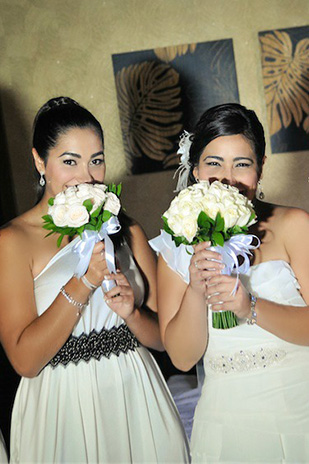 You don't hear too often that the groom is the one to choose the bridesmaid dresses! Ben, 25, chose these beauties from a boutique store in Seminyak, Bali.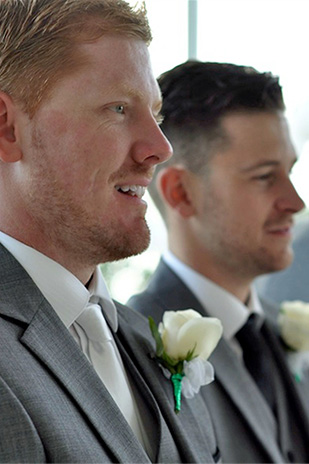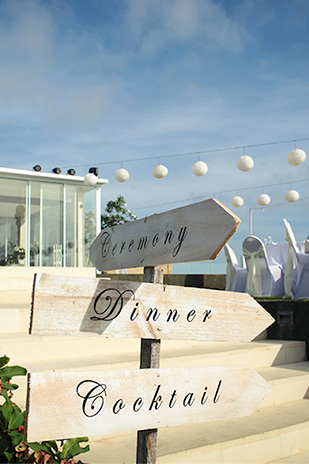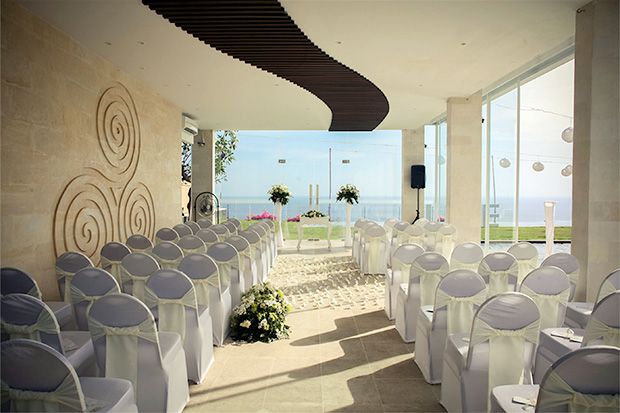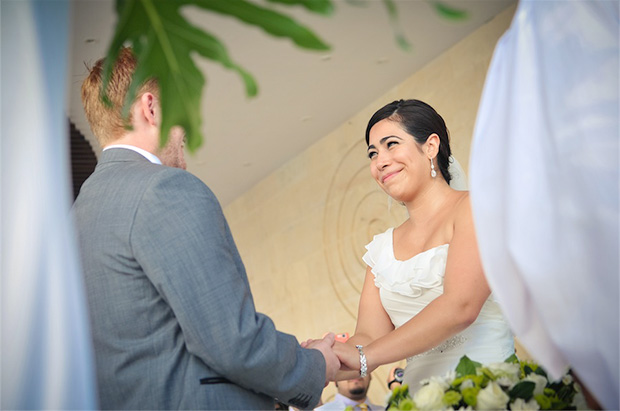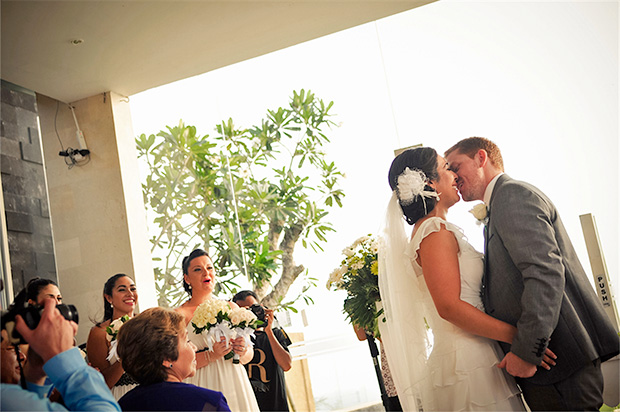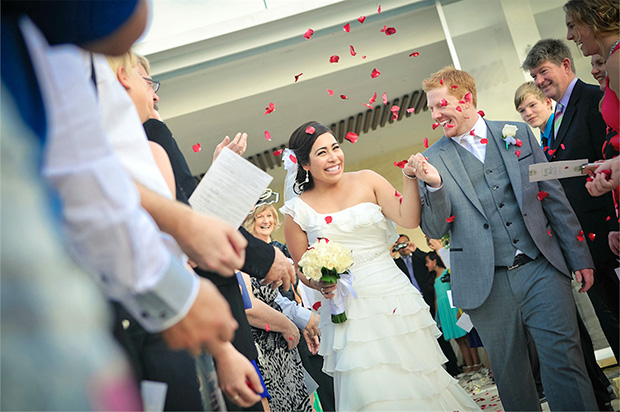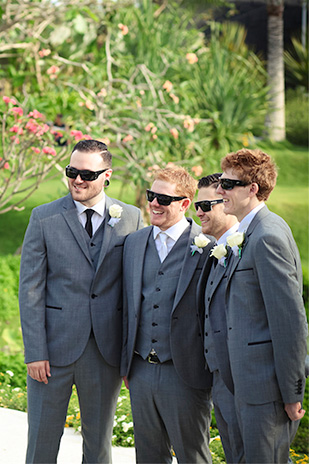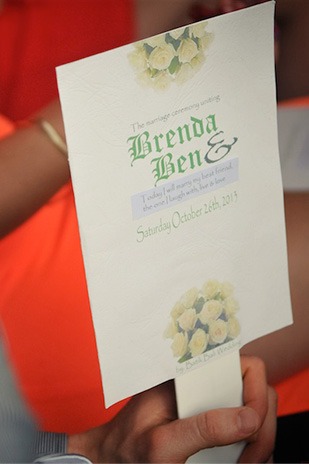 Brenda and Ben's wedding was planned with the help of Batik Bali Wedding planners. "Mita was an incredible wedding planner – exceeded my expectations by far and surprised me with beautiful extras," says Brenda.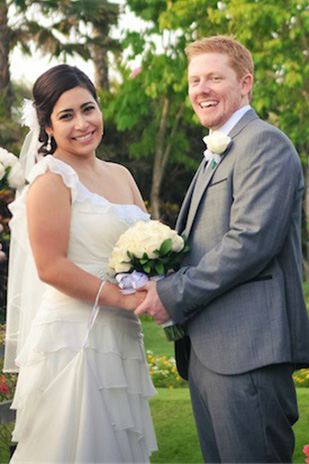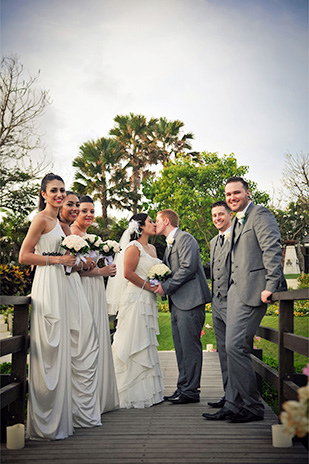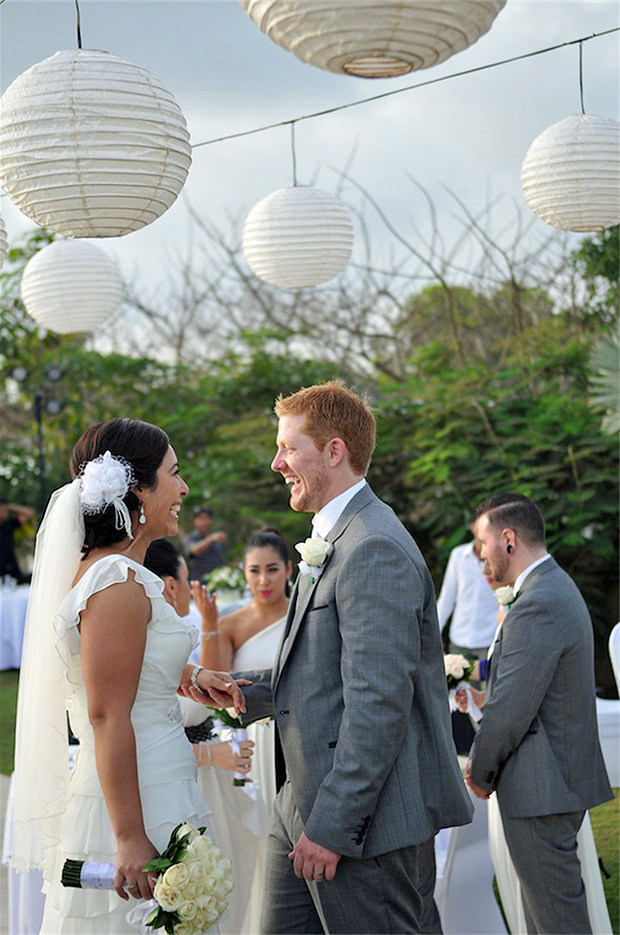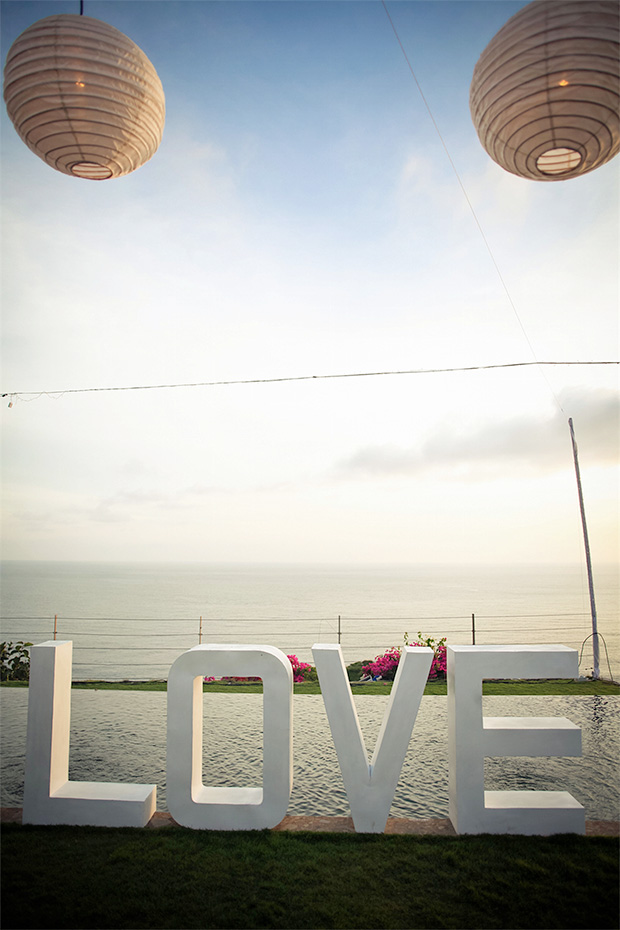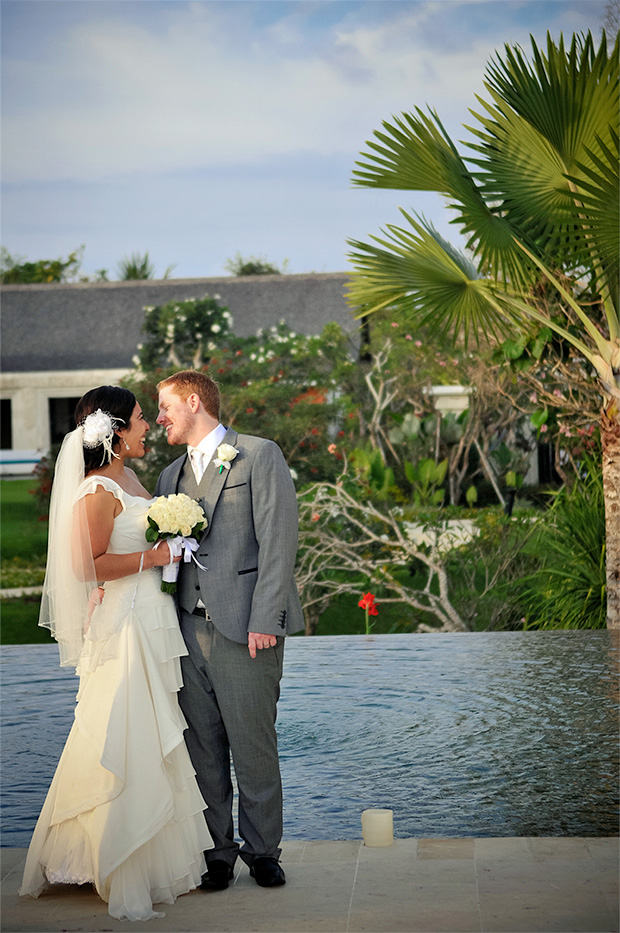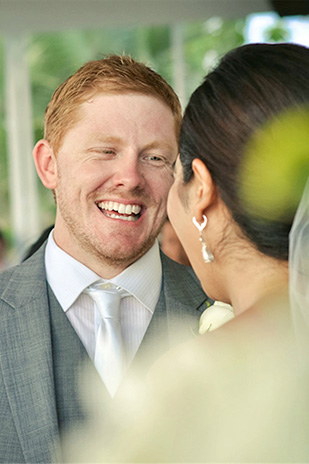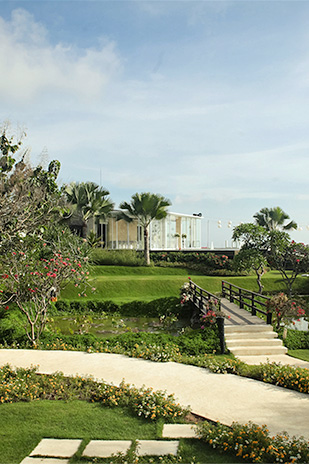 Brenda and Ben chose to honeymoon is Bali after the wedding – such a simple way to get to your destination of choice.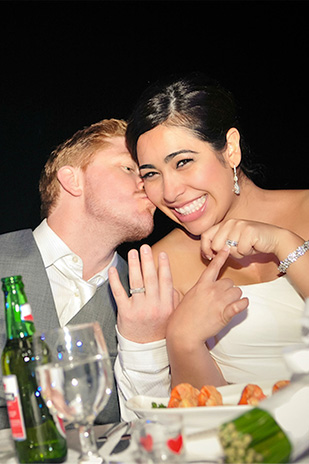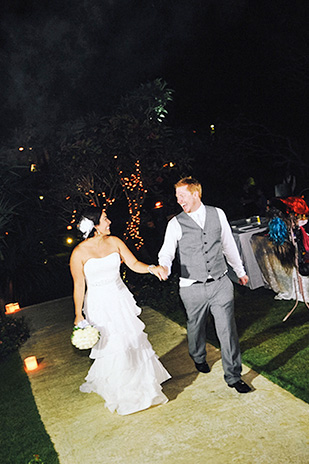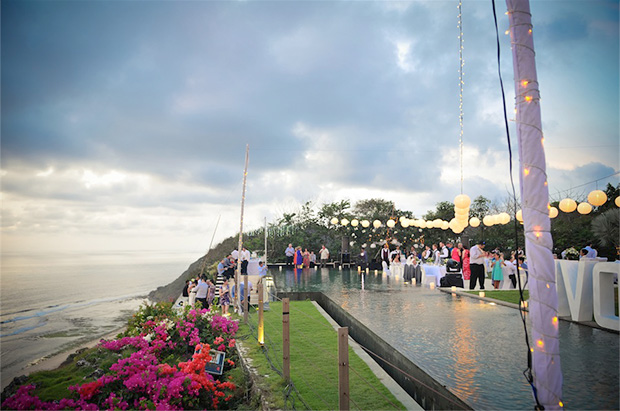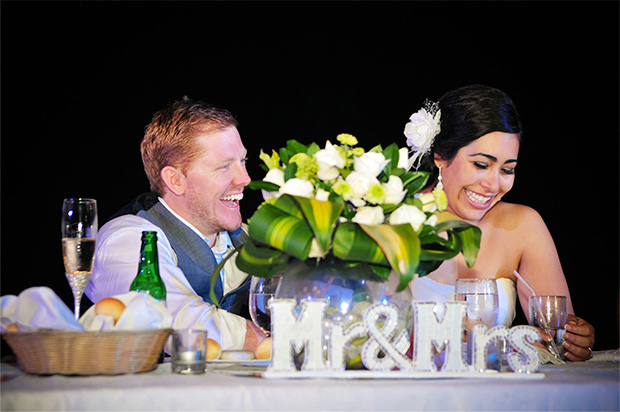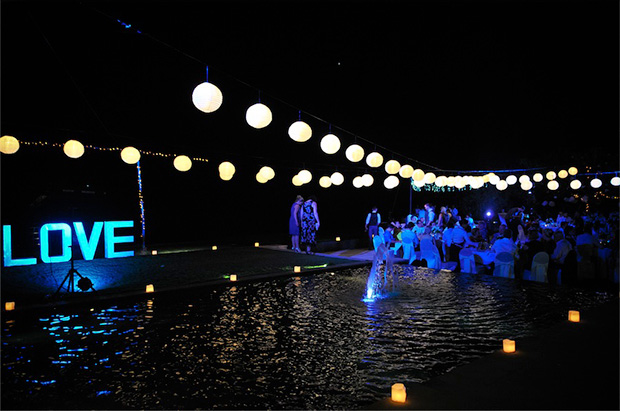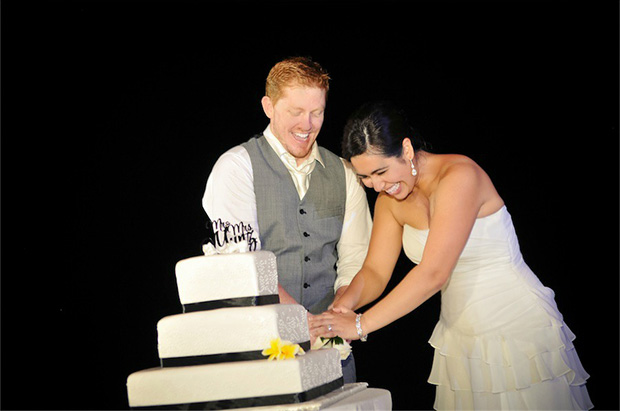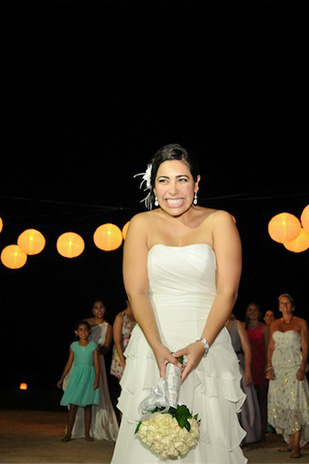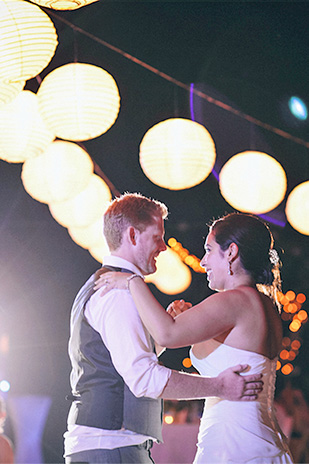 Guests were slowly retiring to the newlyweds' villa early as they became sick. "Definitely a wedding no one will ever forget and some will never remember," laughs Brenda.
Photos courtesy of RudyLin Photography.