Whilst the institution marriage in itself is no joke, that didn't stop Kylie Hasler and Luke Bradney injecting plenty of laughter and fun into their cruisey beach wedding on October 27, 2013.
The exuberant 27-year-olds first met at a local Penrith (Sydney) nightclub and after a couple of underwhelming dates, Kylie decided that Luke mustn't be for her. "I thought [he] was far too serious," she laughs.
But one year later at a concert (aptly, for the band Kiss Chasey) fate brought them together once more and Kylie realised what she'd initially seen in Luke as seriousness was actually just nervousness. "Since that day on, we have done nothing but laugh together," she says. "We are a perfect match!"
One hundred and ten guests donned thongs and ditched ties at the secluded ceremony at Wollongong's Belmore Basin which saw plenty of belly laughs captured beautifully by photographer Megan Dunn.
Later at City Beach Function Centre, Kylie swapped her Havianas for hot pink heels in preparation for a night of partying; Luke's aunty summing up the night by saying she'd never been to a wedding where there was so much love in the room.
Congratulations Mr & Mrs Bradney! Thanks for making me smile!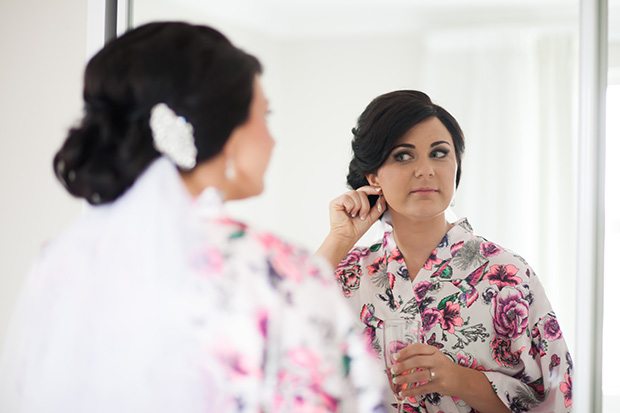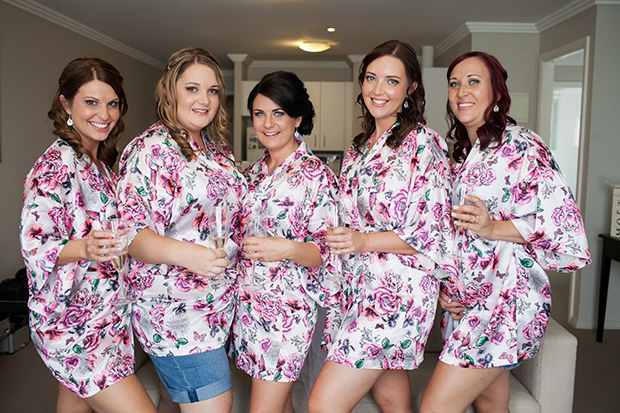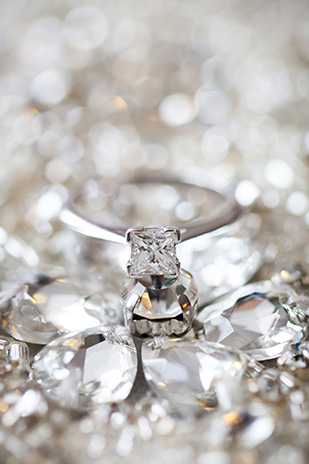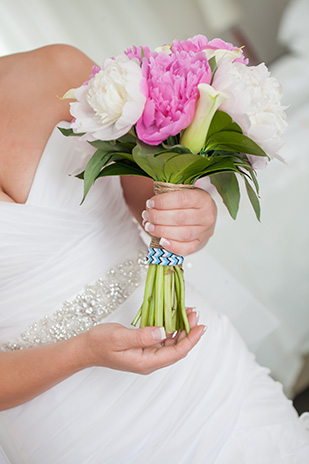 Kylie's bouquet was a beautiful arrangement of peonies and calla lilies.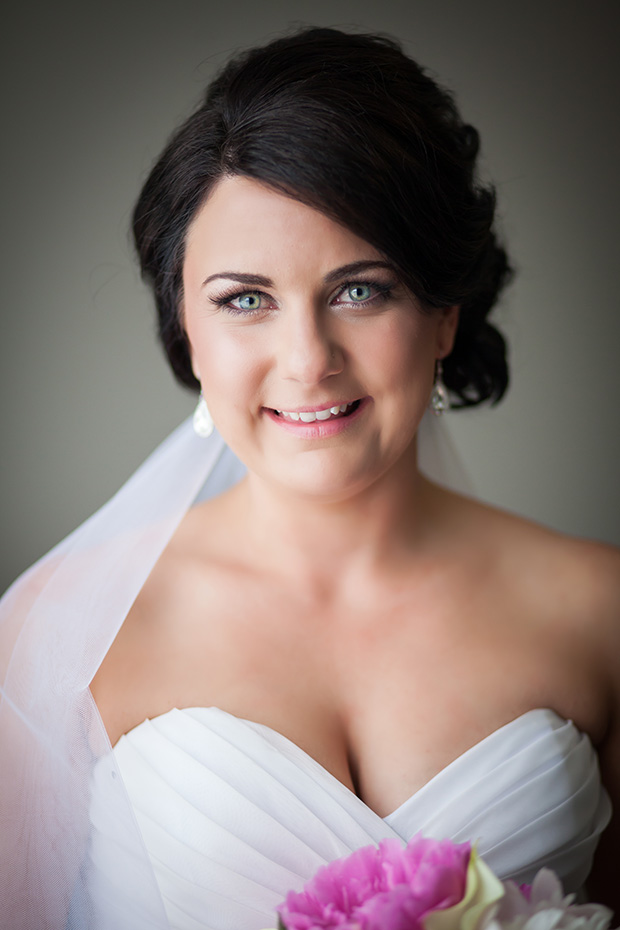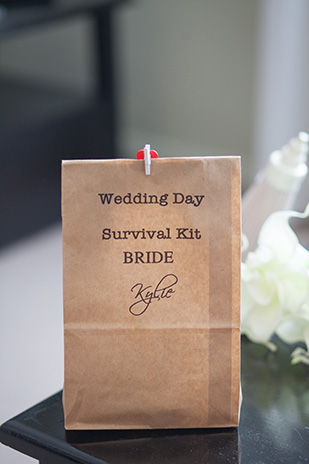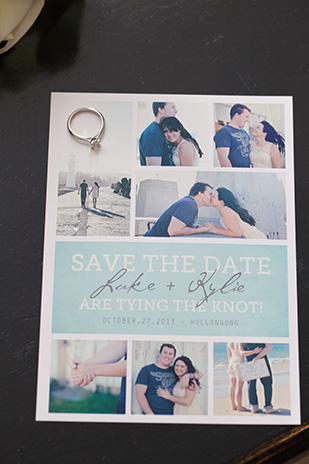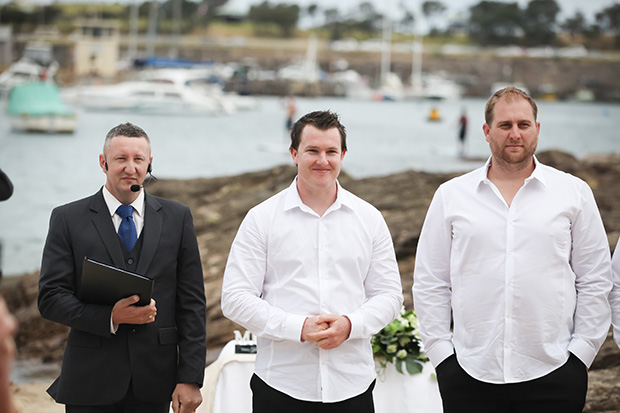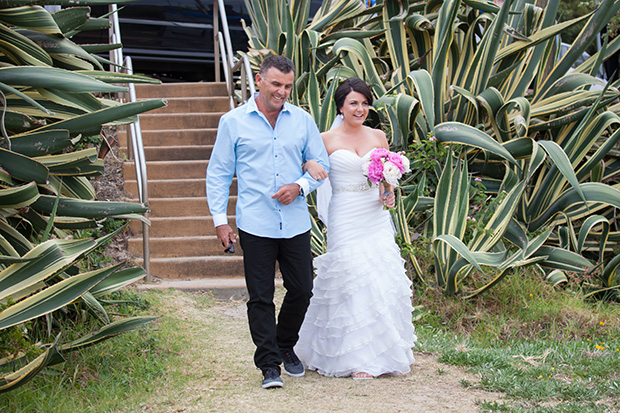 The bride's gown by The Wedding Centre Windsor was "a beautiful strapless gown that hugged my body and ruffled at the bottom," says Kylie. "I love everything about it."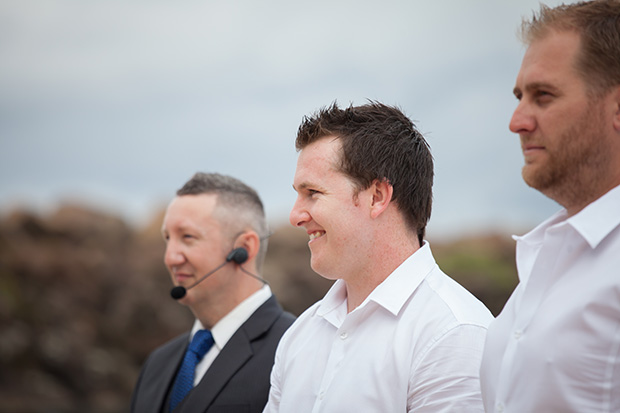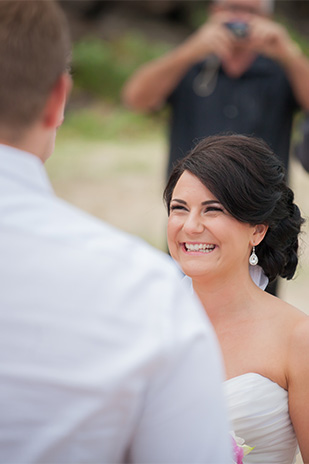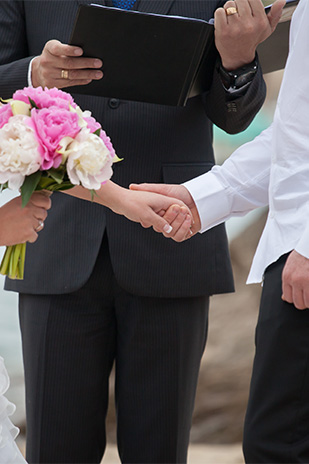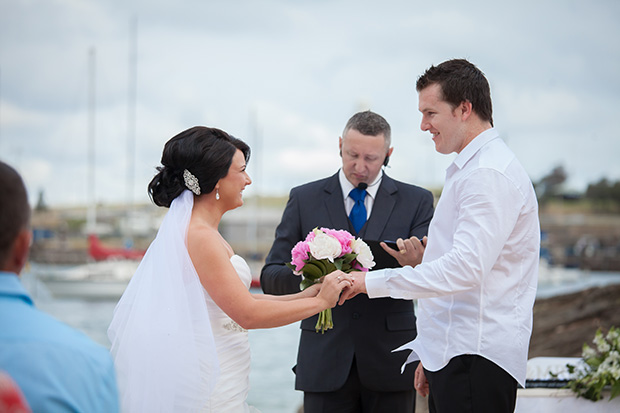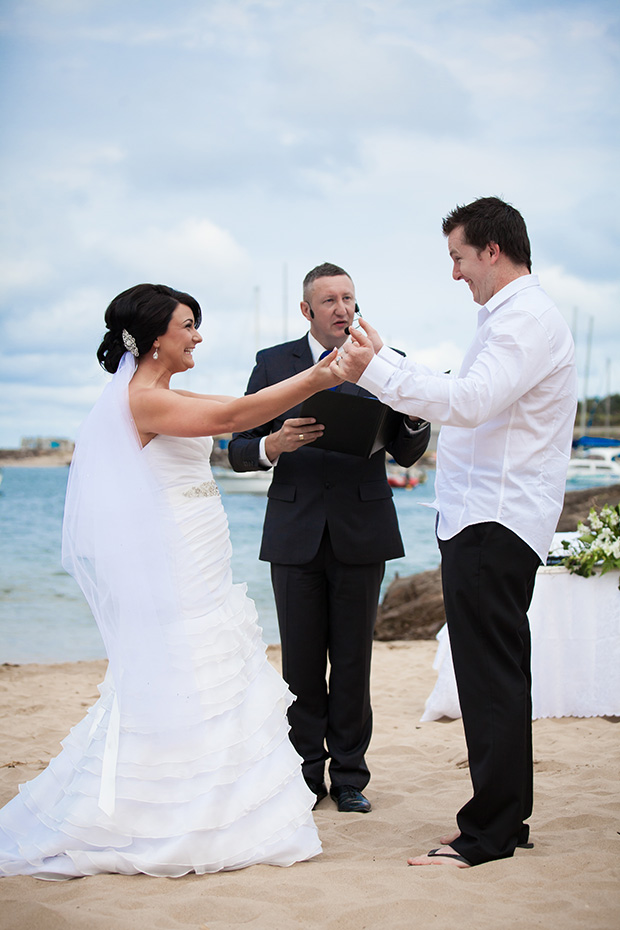 Celebrant Darren Batten of A Reflection of Ceremonies was "nothing short of fantastic," praises Kylie. "He gave us a beautiful gift of a wedding certificate holder and beautiful pens engraved with our names and wedding date."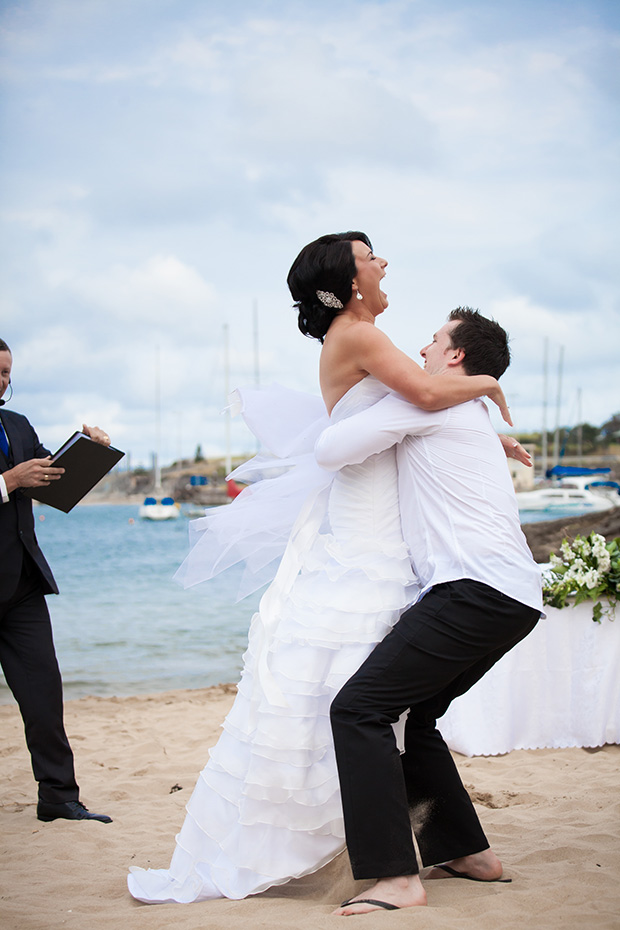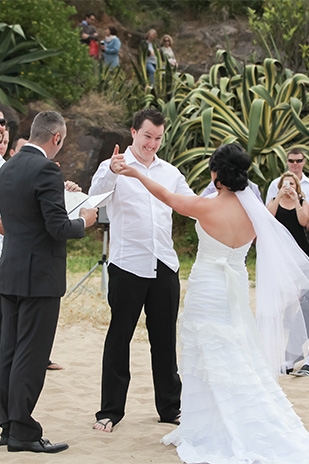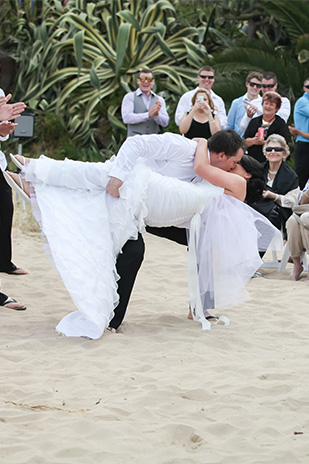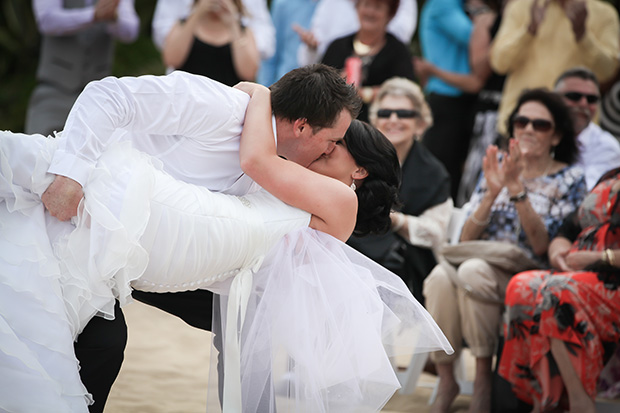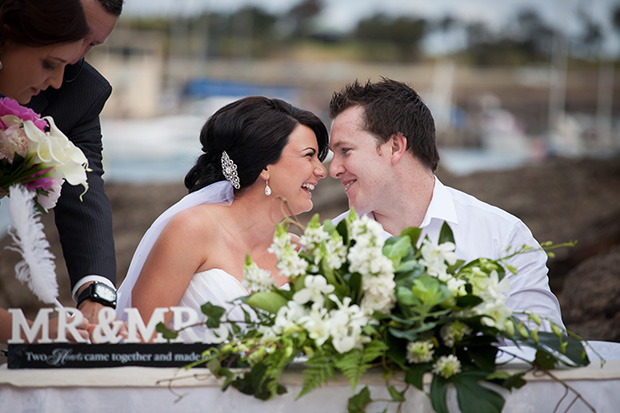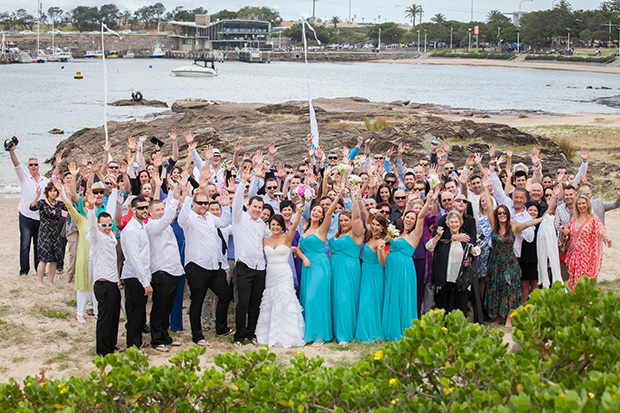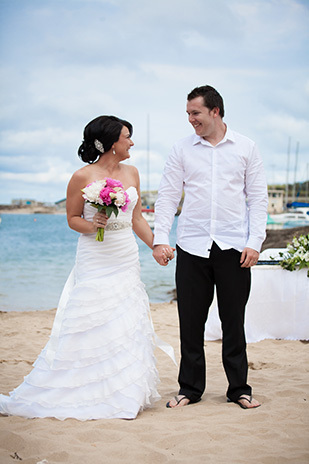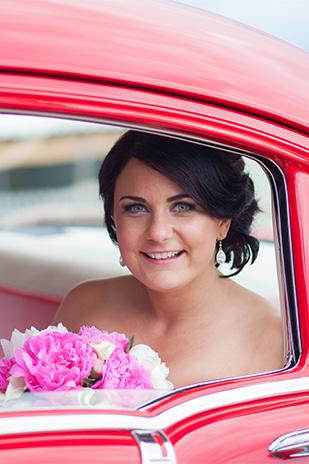 Kylie and Luke chose photographer Megan Dunn after trialing her out at their engagement party.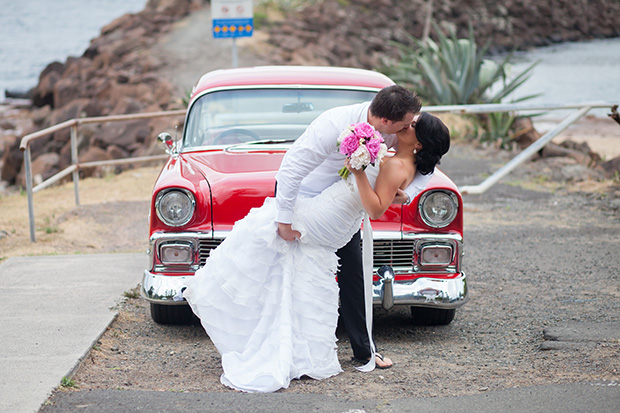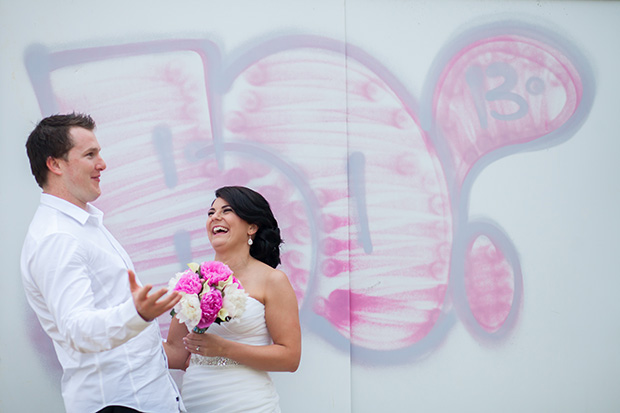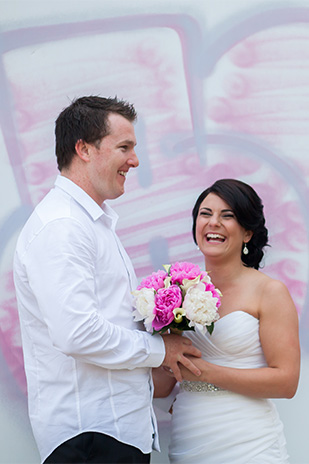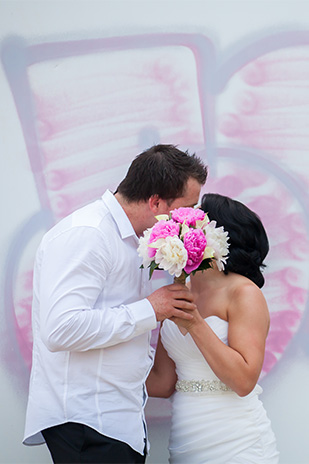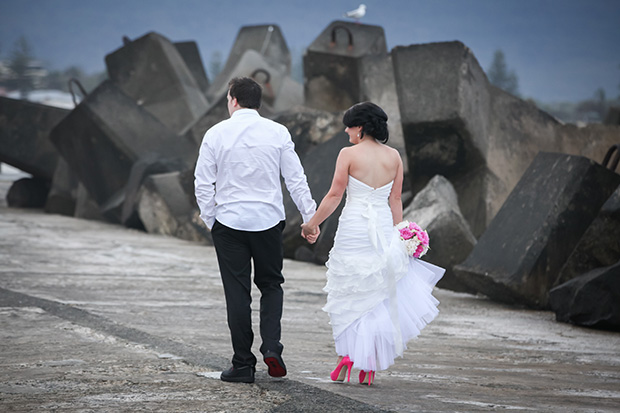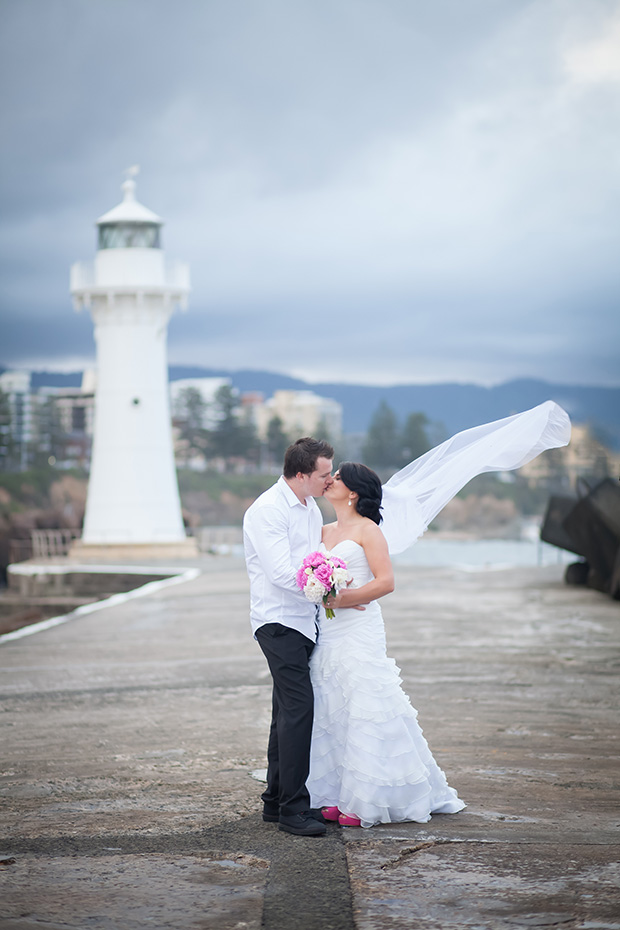 At the reception, guests entered the room to see photos of Kylie and Luke's parents on their wedding days. "We hope to be as happy as our parents have been throughout their marriages," smiles Kylie.
Photos courtesy of Megan Dunn Photography.