Having lived by the motto "live, laugh, love", it's no wonder the wedding of Lauren and Leigh was filled with happiness.
Bride Lauren said the couple's life objective to live every moment, laugh every day and love beyond words was encapsulated on their wedding day; March 30, 2013.
After meeting at a country football event in 2008, the pair began their long-distance relationship, overcoming a 300km stretch to be together.
"We talked for hours on the phone and showed off our poetic talents via email," reflects Lauren. "Things quickly progressed as did the kilometres in our cars, and the prices of fuel skyrocketed, as did our love for one another," added Leigh.
Within a year they were living together in Ballarat and a few years later on Lauren's 28th birthday, Leigh proposed.
Plans were soon in place for a modern country wedding, with a ceremony on Lauren's family rural Mangalore property, overlooking the banks of the Goulburn River. One hundred and twelve guests then gathered at Kirwan's Bridge Winery in Nagamble for a celebration boasting the region's finest food and wine.
A highlight of the day was the moment Lauren's father saw her in her Raffaele Ciuca bridal gown.
"My dad is a formidable character as well as a devoted family man – a farmer who does not wear his heart on his sleeve," states Lauren. "I asked him numerous times in the lead up to the wedding as to whether he would cry…to wish he responded 'it's not your funeral, Lauren'.
"Well my dad did have tears in his eyes, and words cannot describe how much that meant to me," she beams.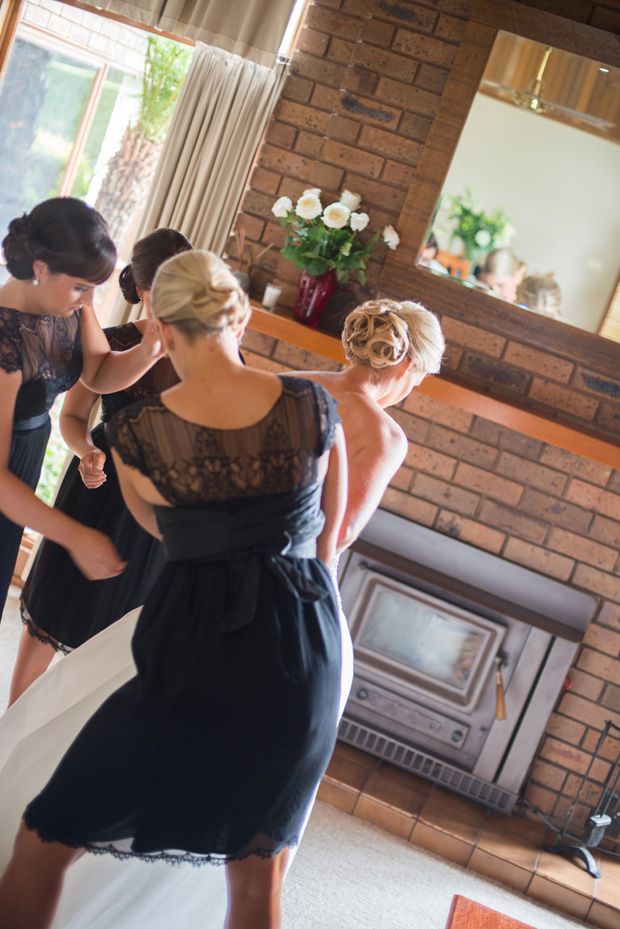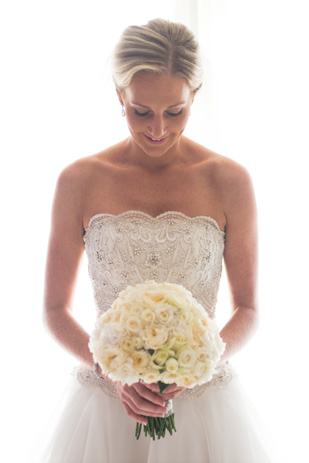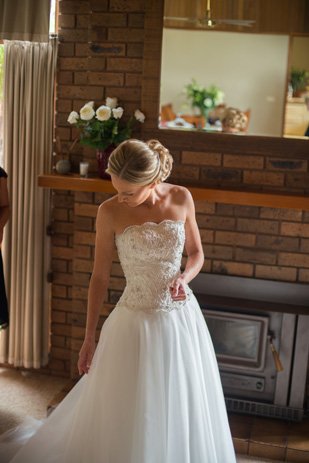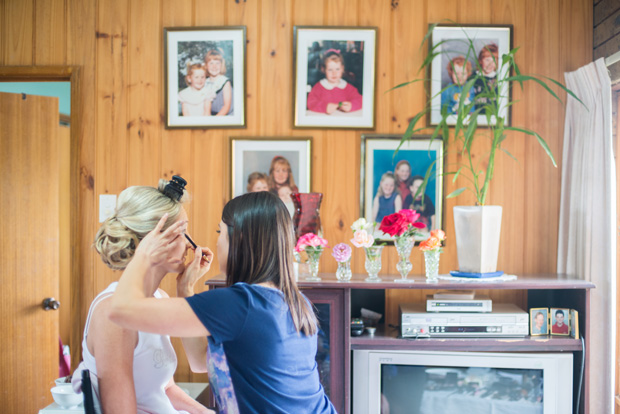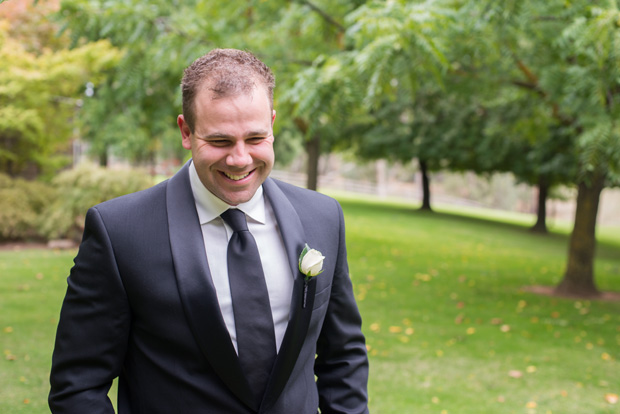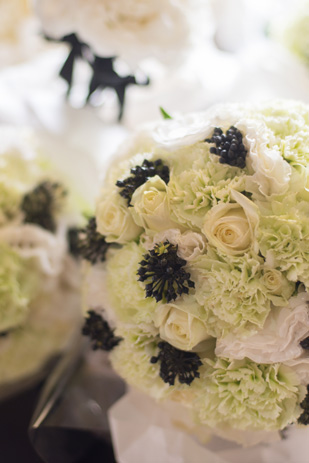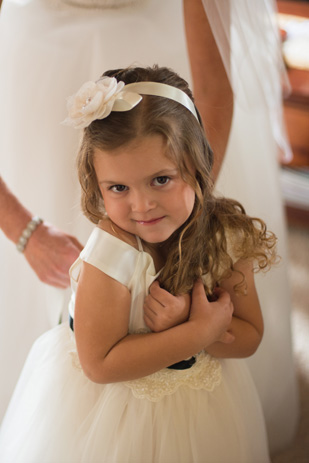 Lauren said the family property was the ideal setting for a modern country wedding. "We were married under a rotunda that was transported to the farm many years ago from the top of the Queen Elizabeth Hospital."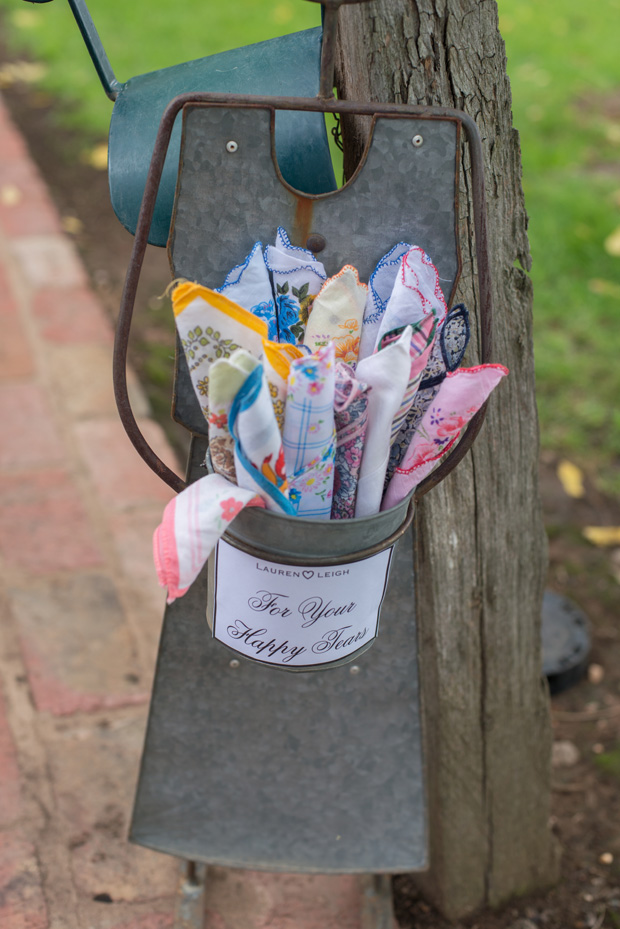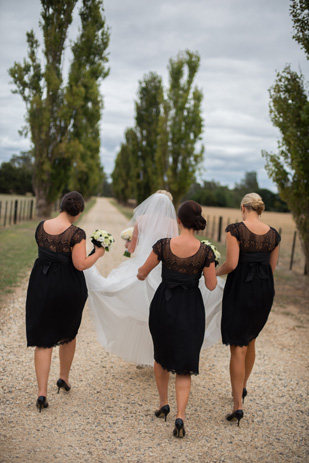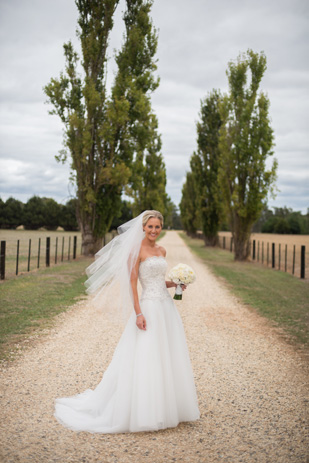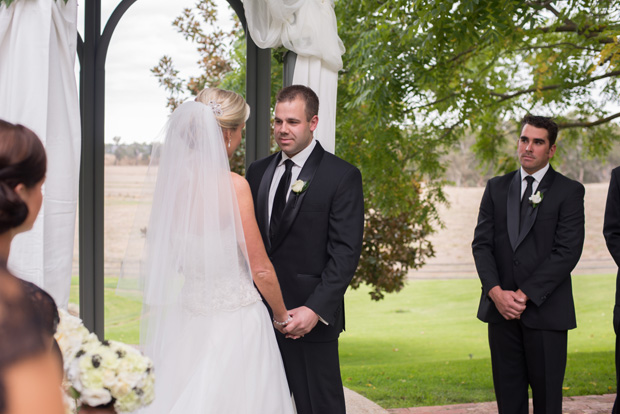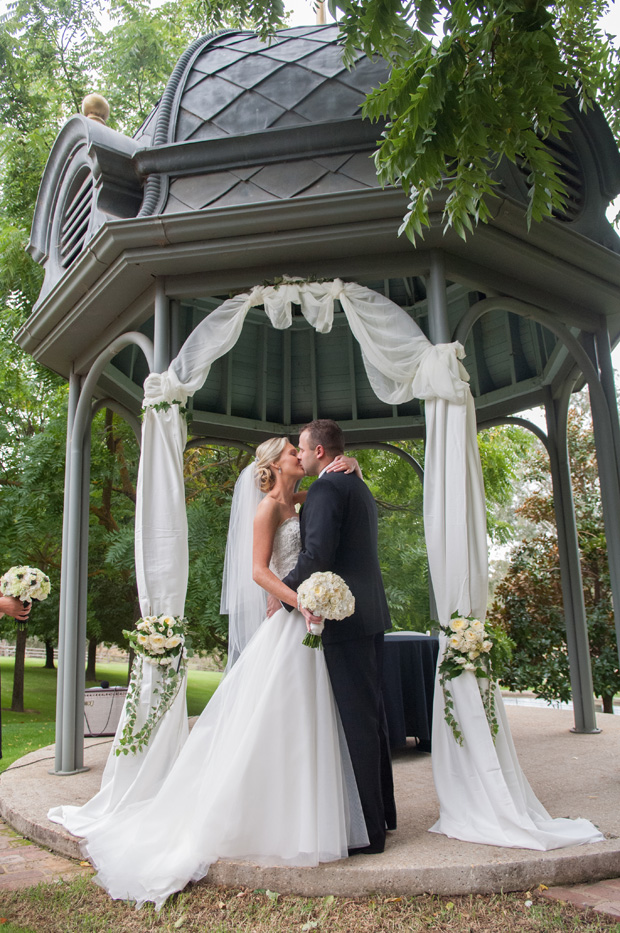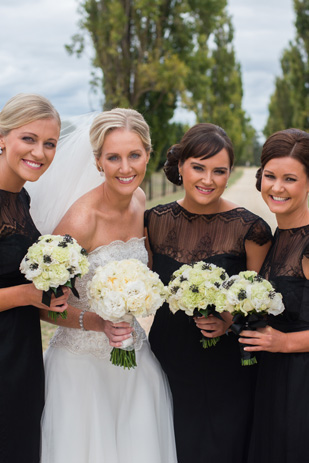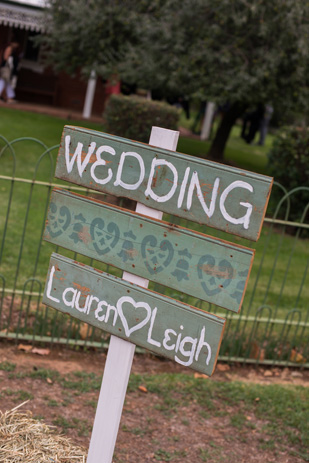 The day's design was very clean and fresh, based around a colour theme of white, green and a hint of black. Lauren turned to Etsy and eBay for some of her decorations, which included personalised lanterns, fairy lights, table numbers and wooden signs made by Lauren's brother using old shearing shed materials.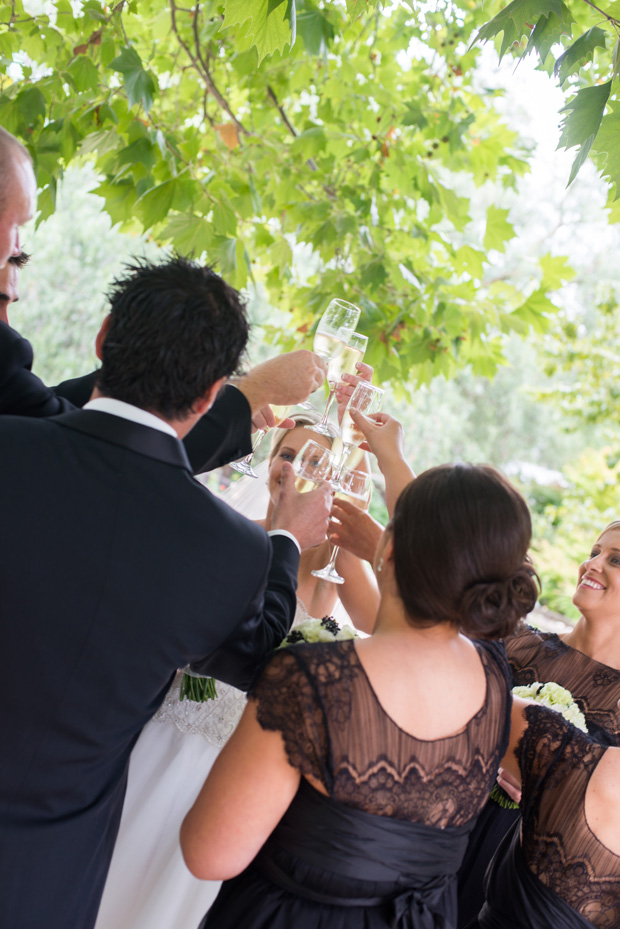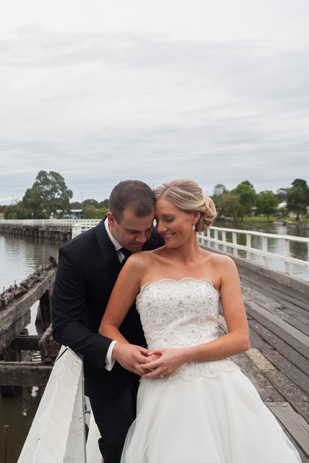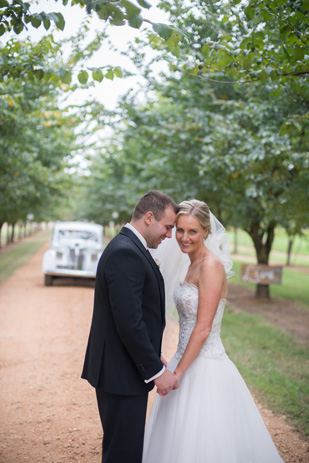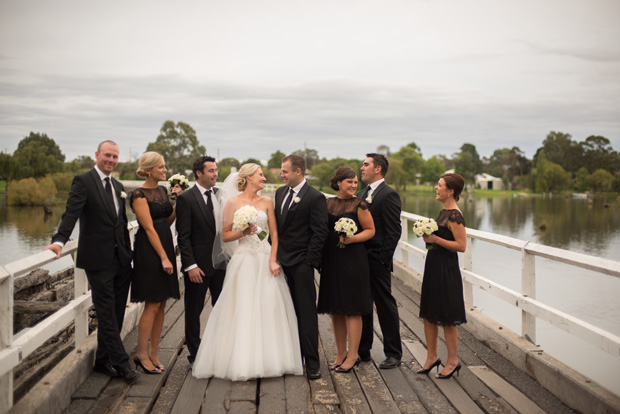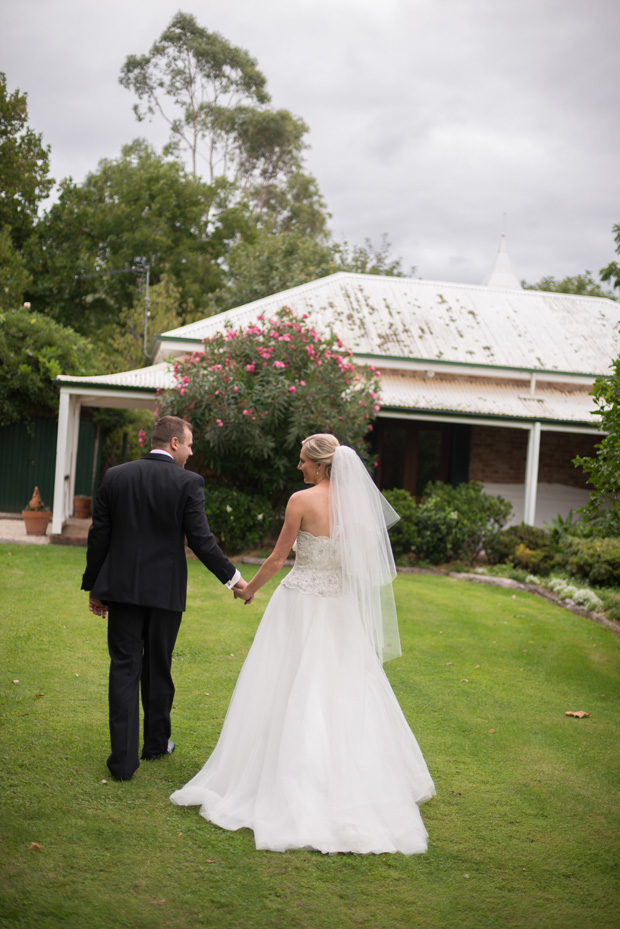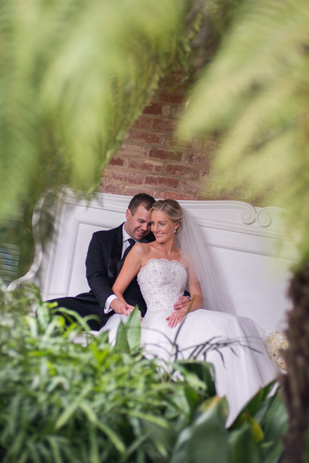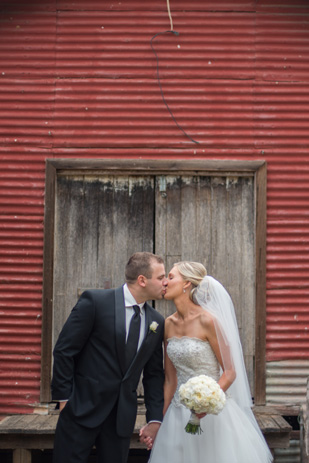 Lauren described the day as more incredible than she could have ever imagined. "It was just the way we wanted to start the new chapter in our life together."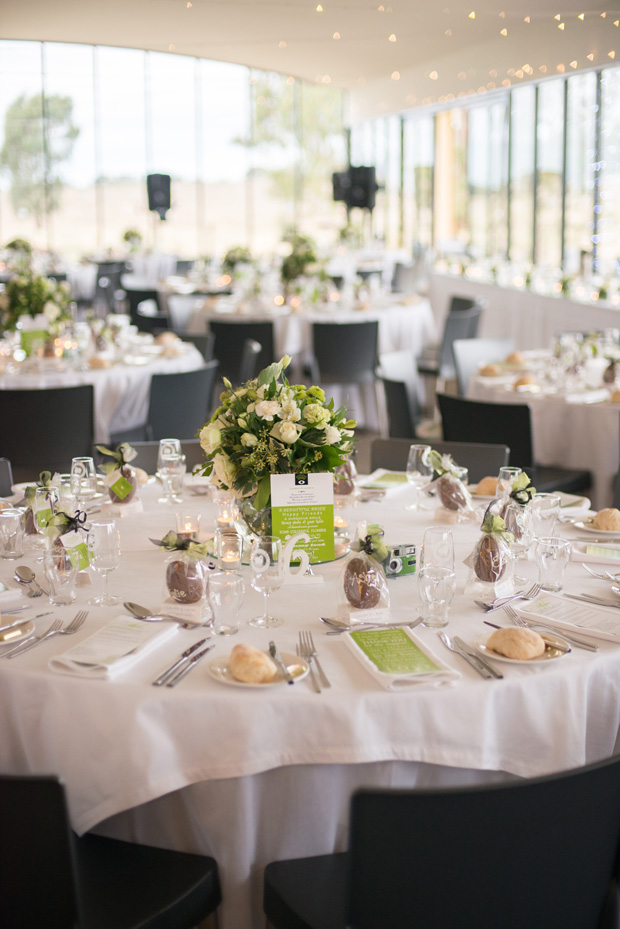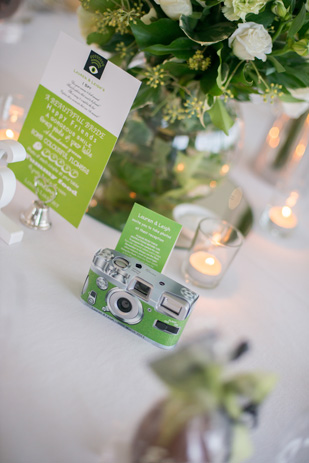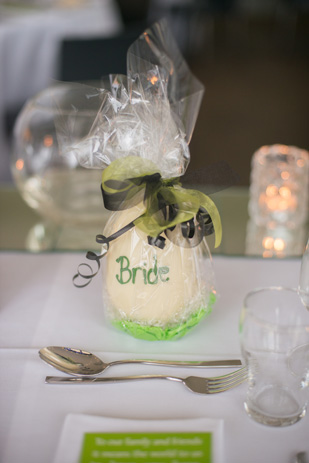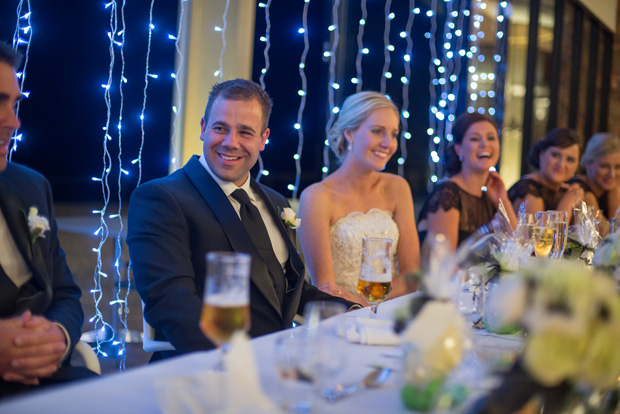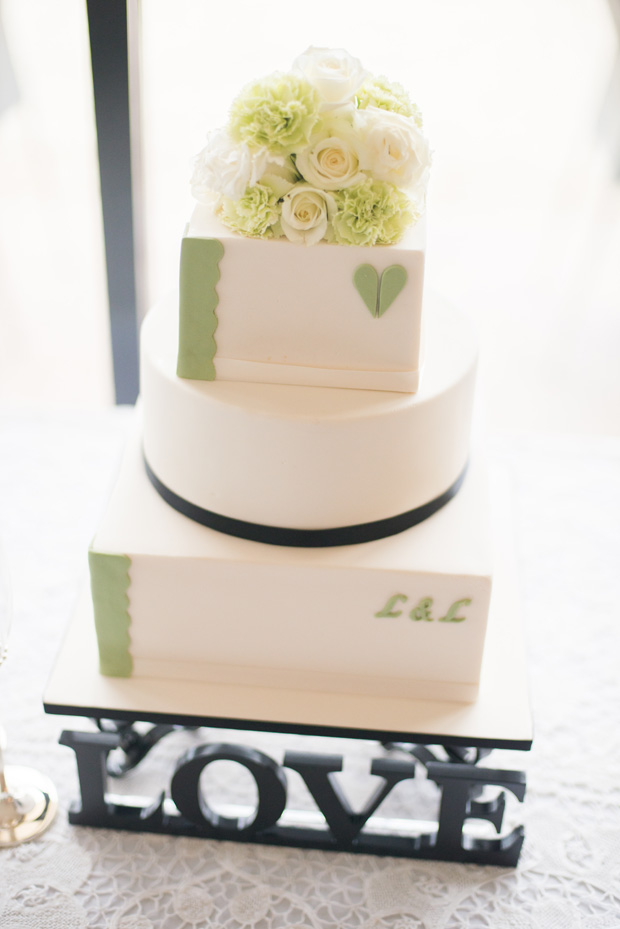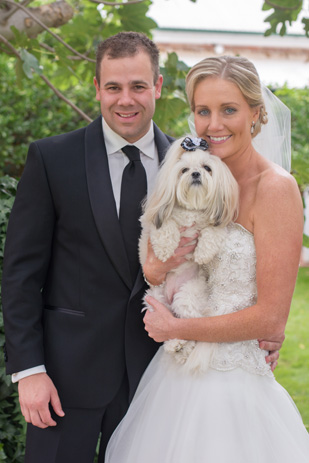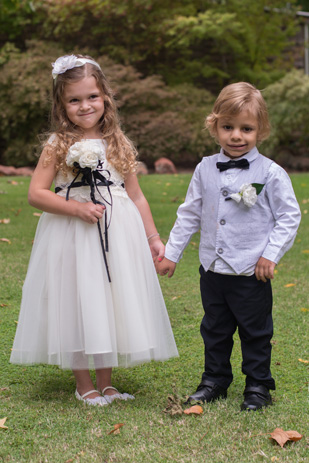 Guests were treated to bomboniere of a personalised milk chocolate Easter egg – fitting as the wedding was held on Easter Saturday. "Sue Vinden is an amazing chocolatier from a small country town out of Ballarat, Creswick. She was willing to make over 100 individually handmade chocolate Easter eggs and hand pipe every guests name on them in white chocolate," says Lauren. The eggs cleverly doubled as placecards.
Photography courtesy of Elise Gow Photography.