"I feel I belong to someone now. I have married my best friend and taken his name."
These are the heartfelt words of Cairns bride Lauren Mead who married soul mate Adam Homer, 27, in an emotional beach wedding on August 24, 2013.
The three-day celebration was attended by 140 guests yet the atmosphere felt far more intimate as friends and loved ones spent the extended weekend "laughing and shedding happy tears together," says 31-year-old Lauren.
The lucky couple, with the newly refurbished Fitzroy Island Resort at their doorstep, didn't travel very far for the idyllic setting where Lauren's "love for shabby chic style furnishings met our mutual love of the outdoors and ocean," she says.
In a reversed colour palette to the norm, Lauren wore dazzling pink – a figure-hugging mermaid design by Maggie Sottero – and her bridesmaids were the cherubs in white – in short frocks of their choice.
After a two-course seafood dinner, and a dessert buffet of cupcakes and macarons, guests continued the festivities at a beach bar-shack, the relaxed vibe just what this laid-back couple had envisaged for their special day.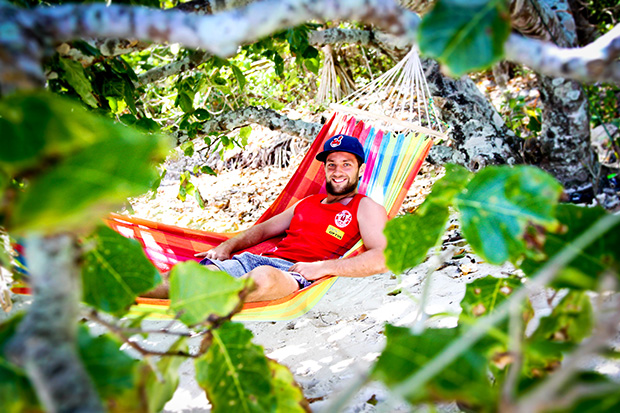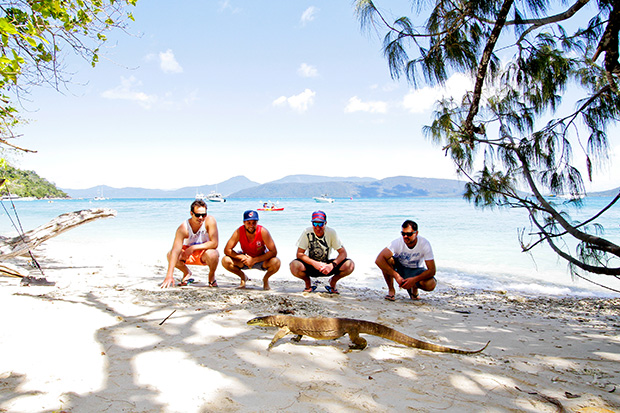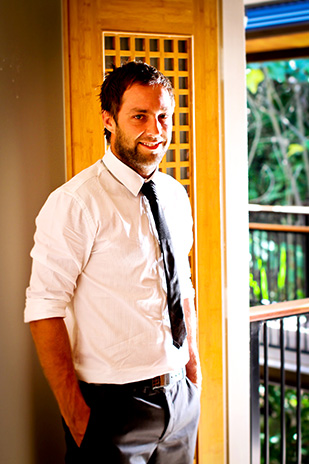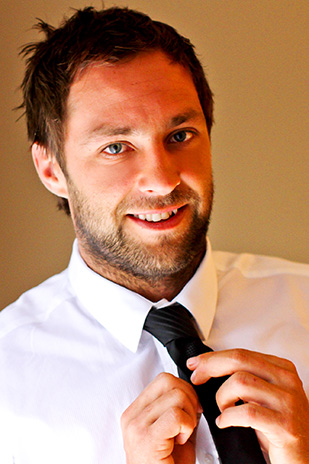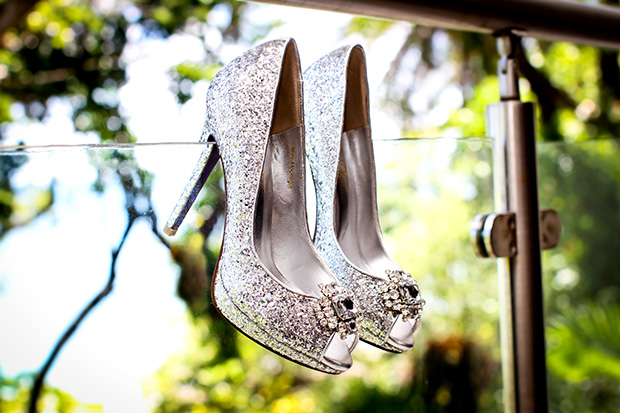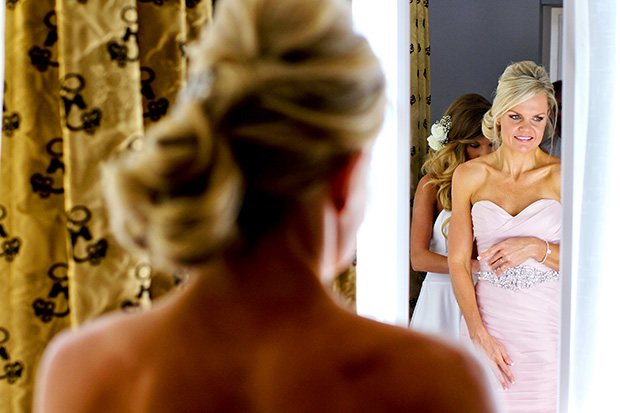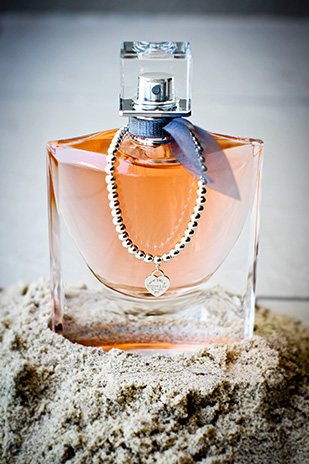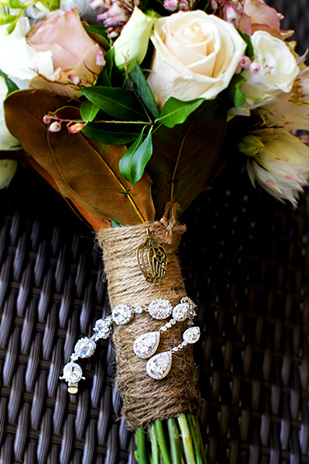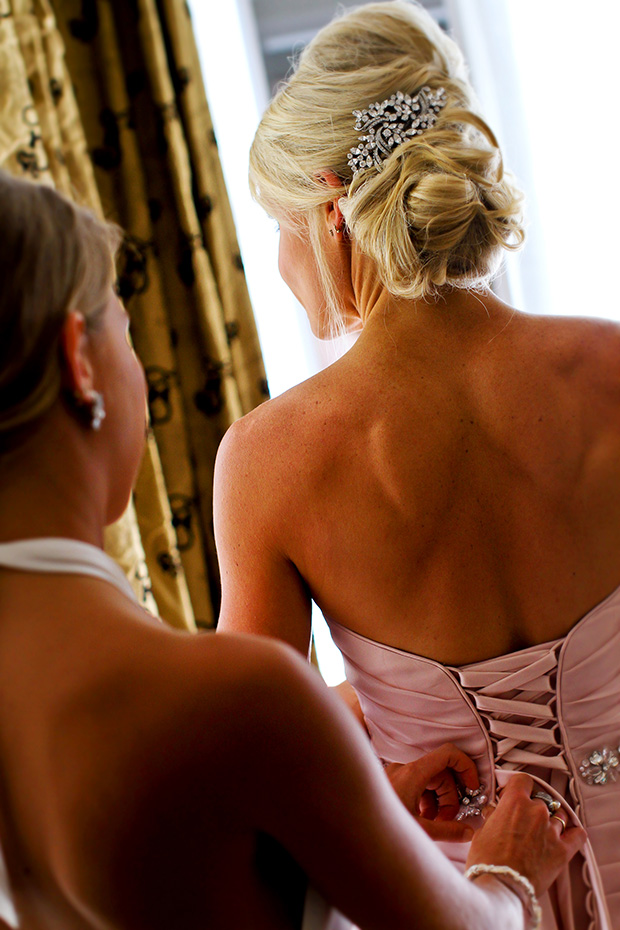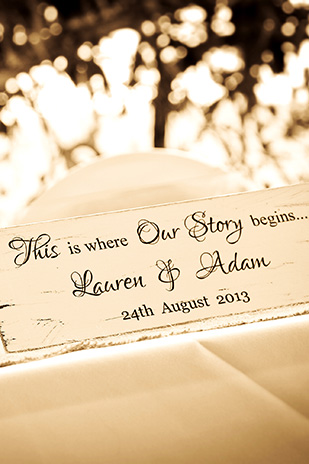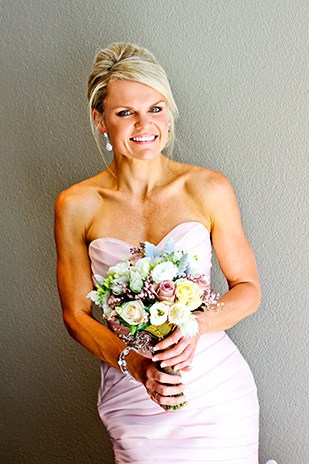 "I just never saw myself as a white bride," says Lauren of her blush coloured wedding gown from Jonovia Bride and Design.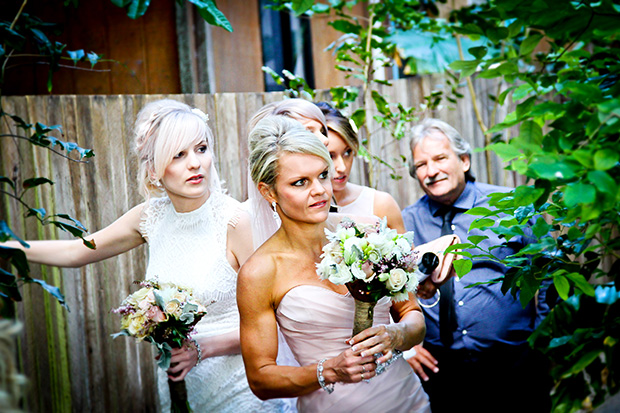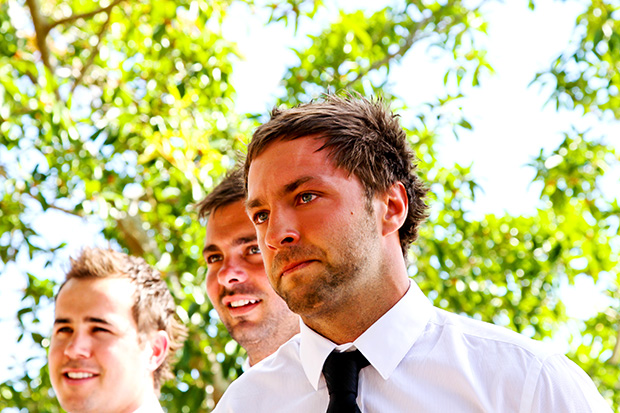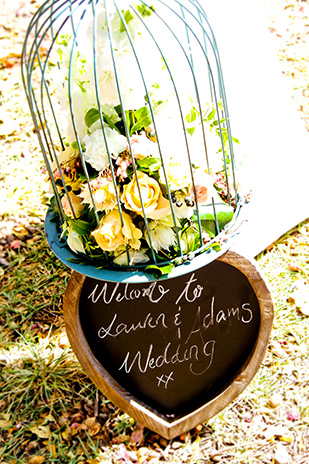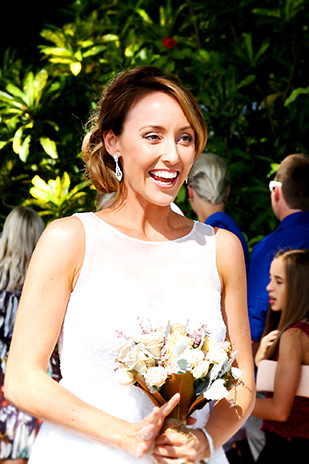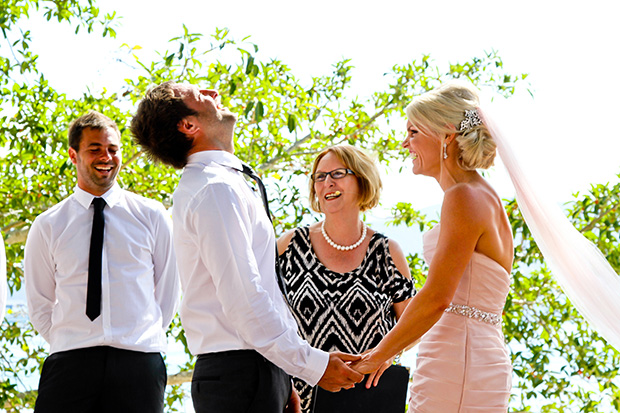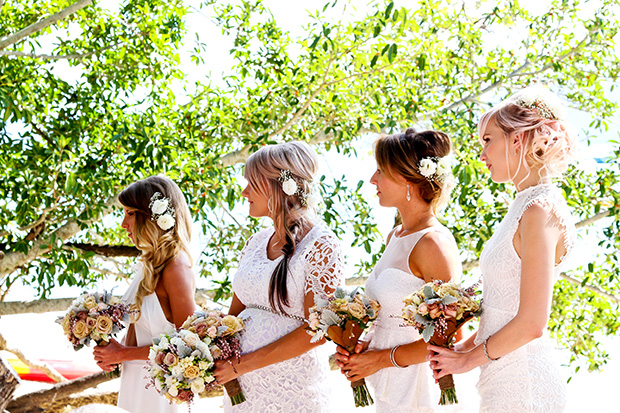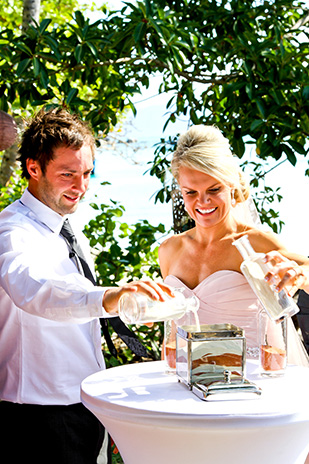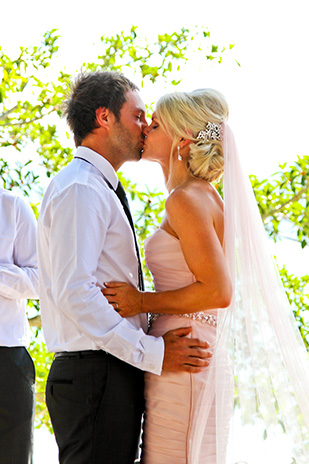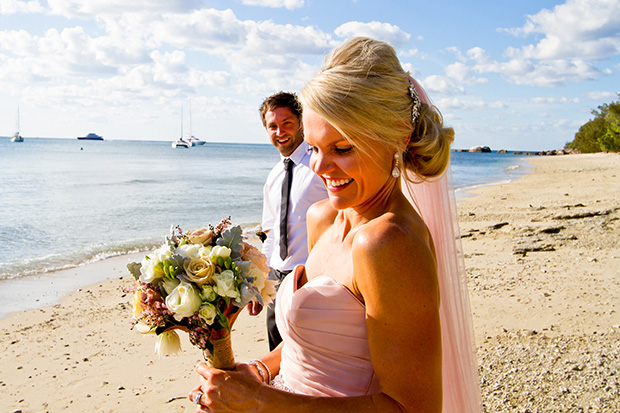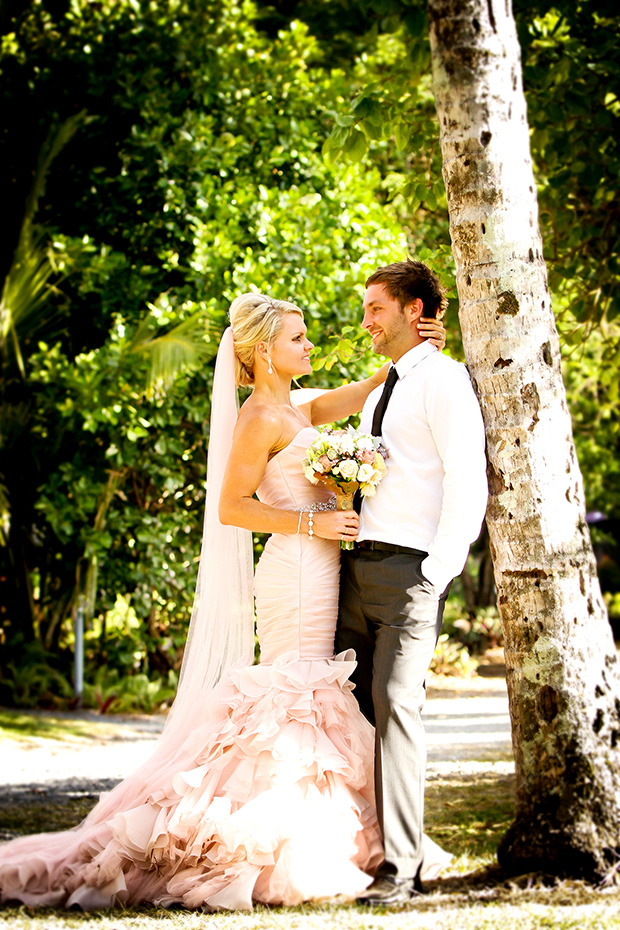 After a memorable proposal atop Earl Hill, with Fitzroy Island in view on the horizon, the couple knew then where they would be married.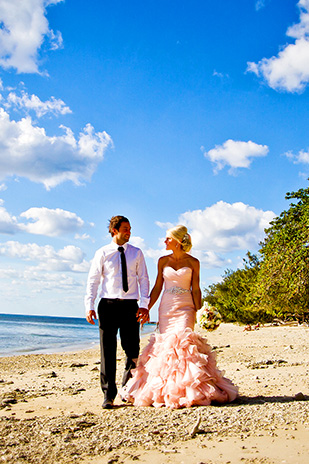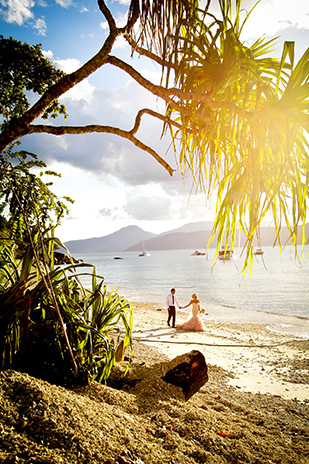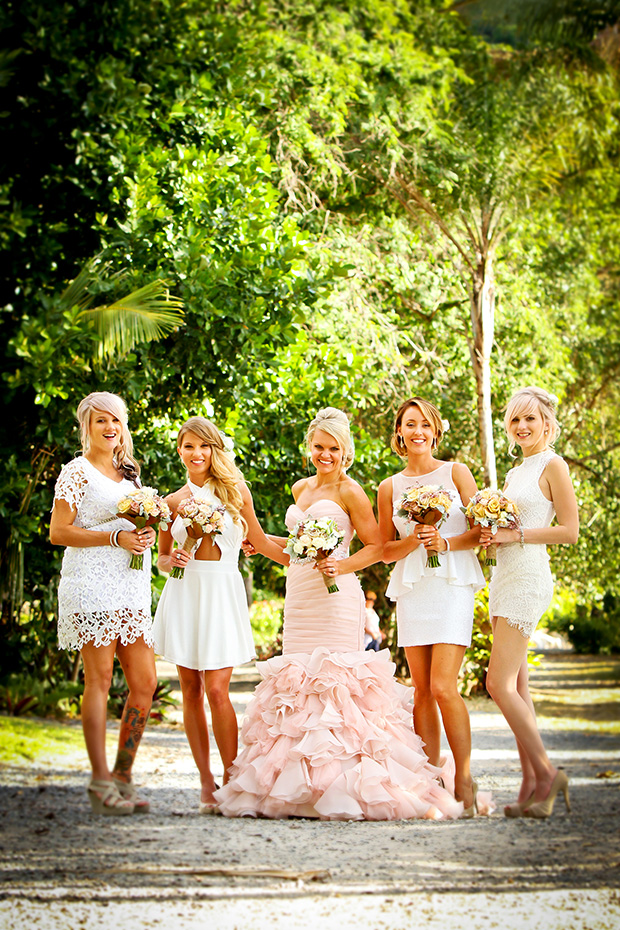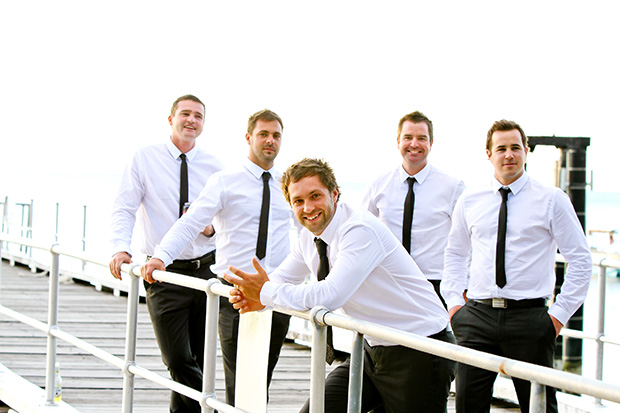 Adam and his groomsmen complemented the girls' feminine colour palette in classic black and white from Roger David.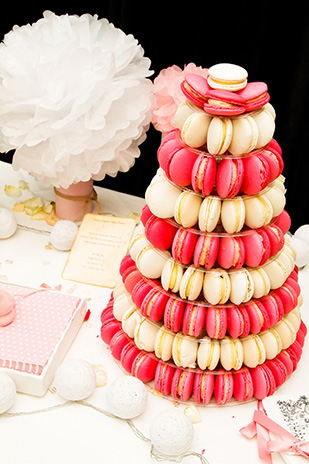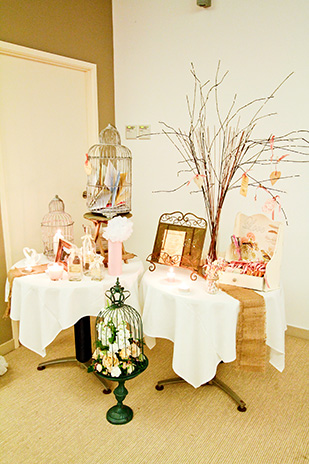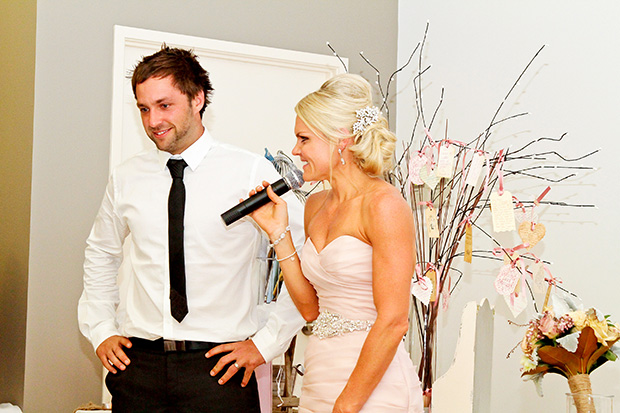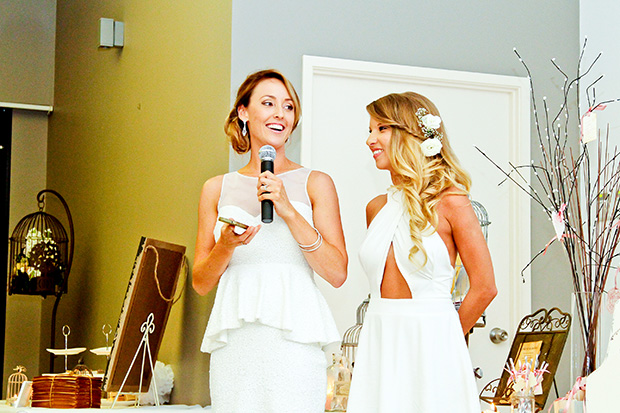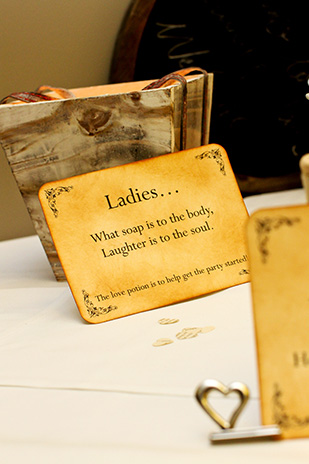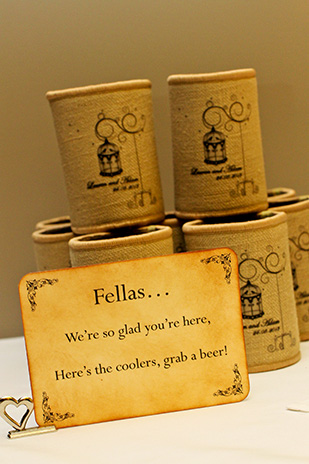 Photos courtesy of Louise Myers Photography.