"To really understand our story, it all started with the engagement: we were engaged at the Trevi Fountain in Rome following my cousin's wedding," says Kristen, 29, of her relationship with Carter, 30.
She says the proposal was nothing short of magical. "He listened to all my wishes and made sure to add his personal touches," she explains. "After asking my mum and step dad for my hand, he came up with the most incredible evening, from the company in attendance, to the location, the story behind the fountain, all the way to the importance and sentimental stones in the hand-designed ring."
The Long Beach pair married at their rustic winery wedding with 167 guests at Kristen's family vineyard in Templeton, California. "We wanted to have a meaningful and uncommon wedding. We decided on October 13, 2018, which was our five-year anniversary of dating," says Kristen. "We both love fall, and at my husband's request, we had lots of pumpkins and his old cars in the wedding."
Striving for personal touches at every turn, the couple built and designed many unique items including barrel stave chandeliers, barrel band pumpkins and signs using old wine barrels from the winery – just to name a few things.
Photos courtesy of K. Dot Photography.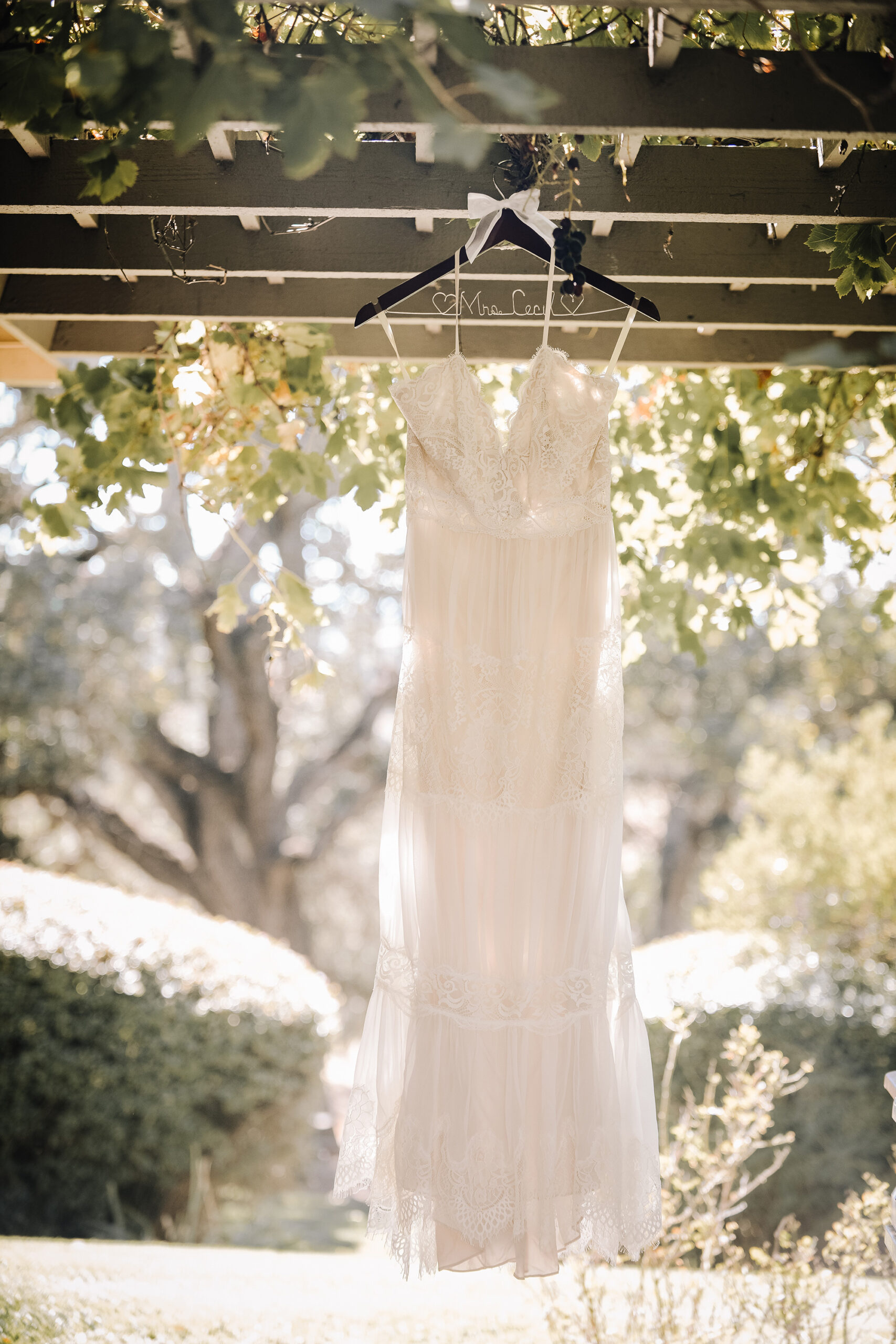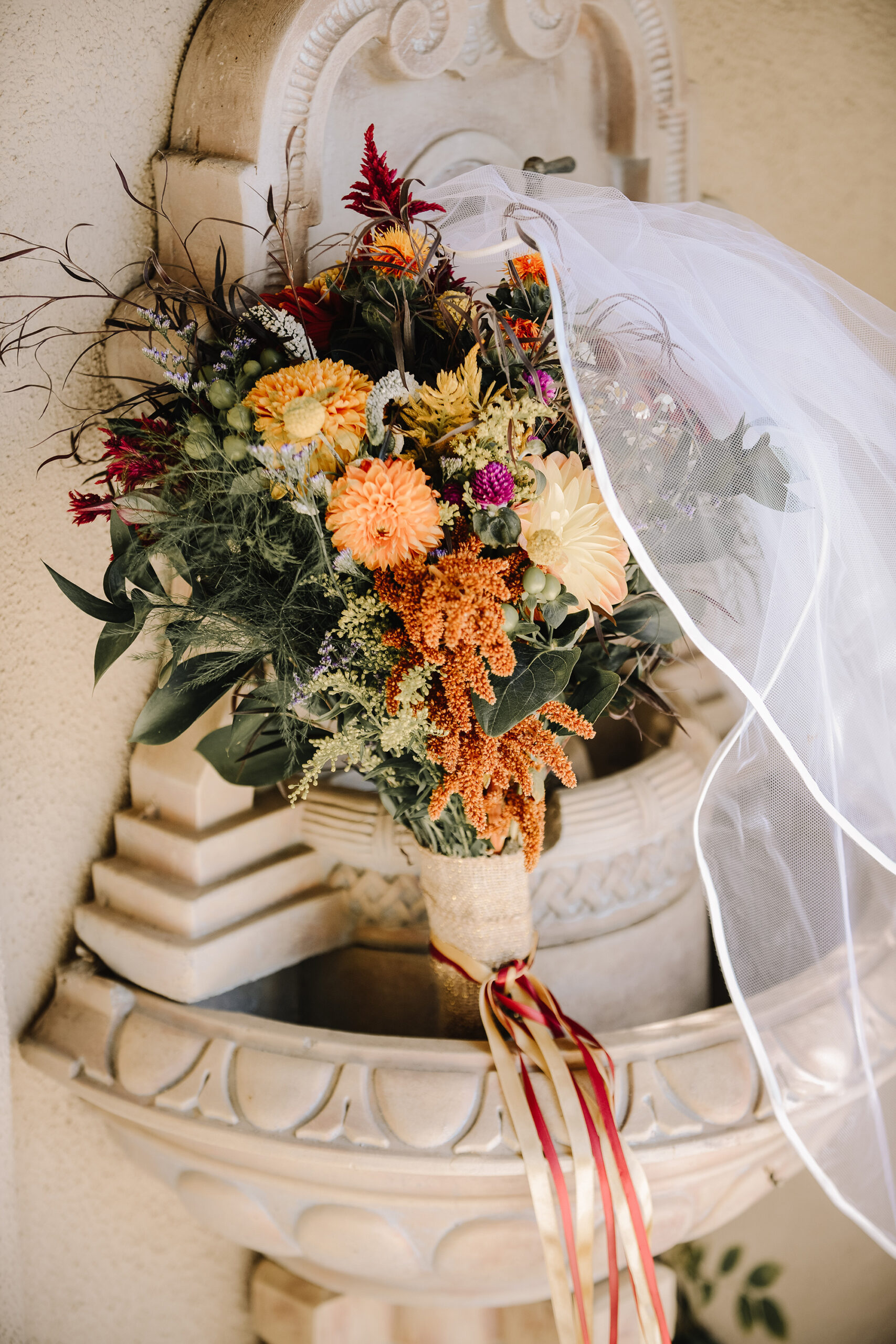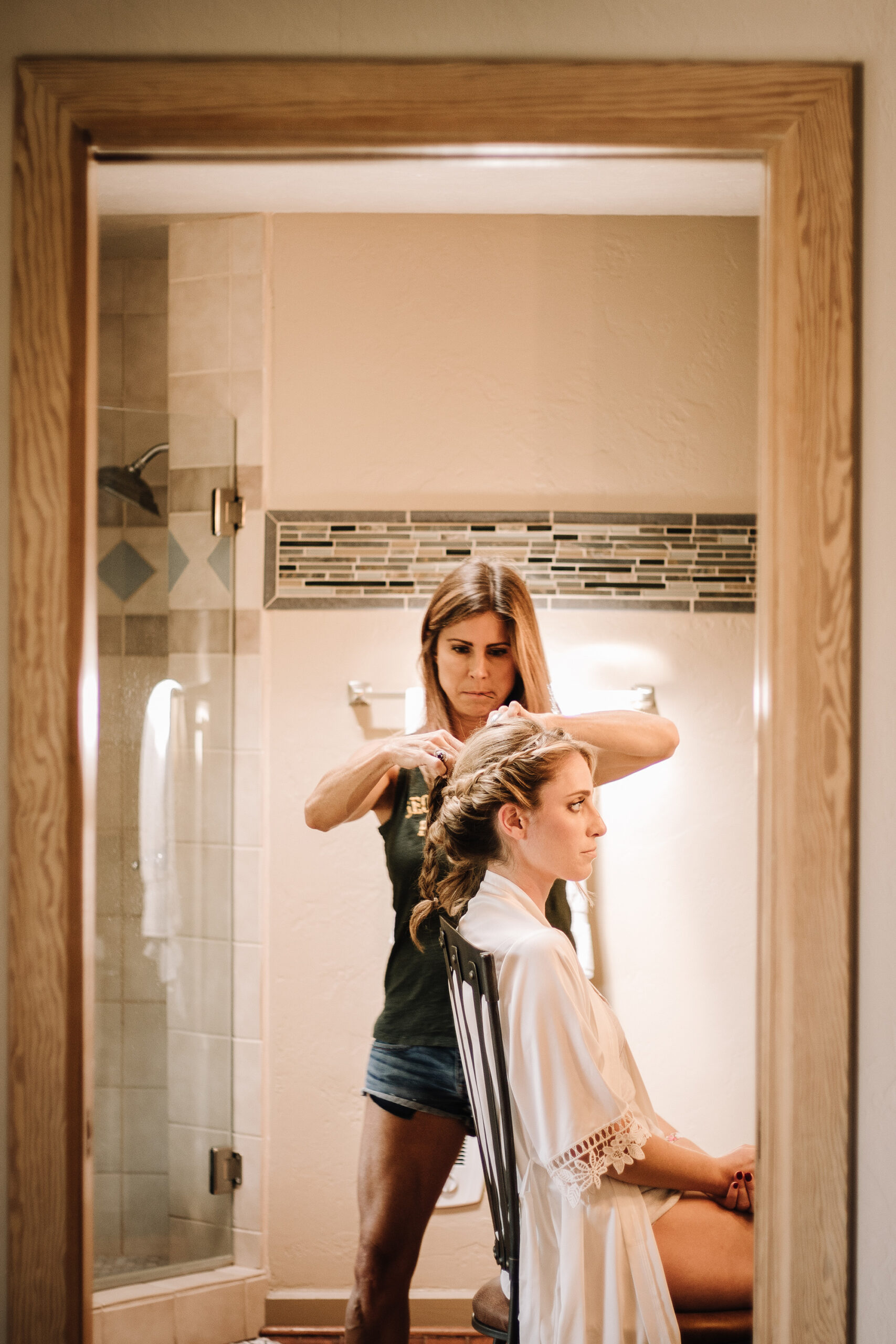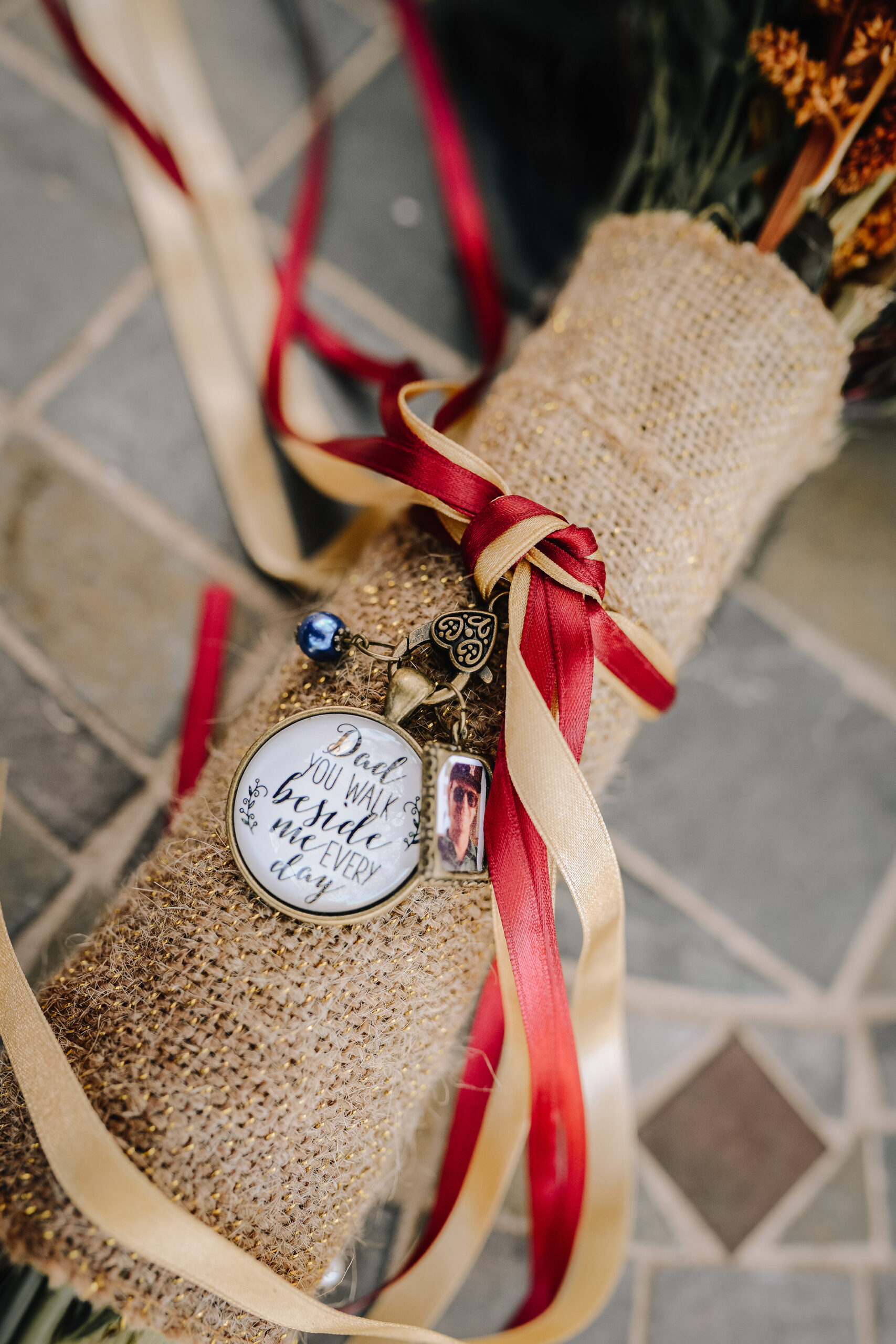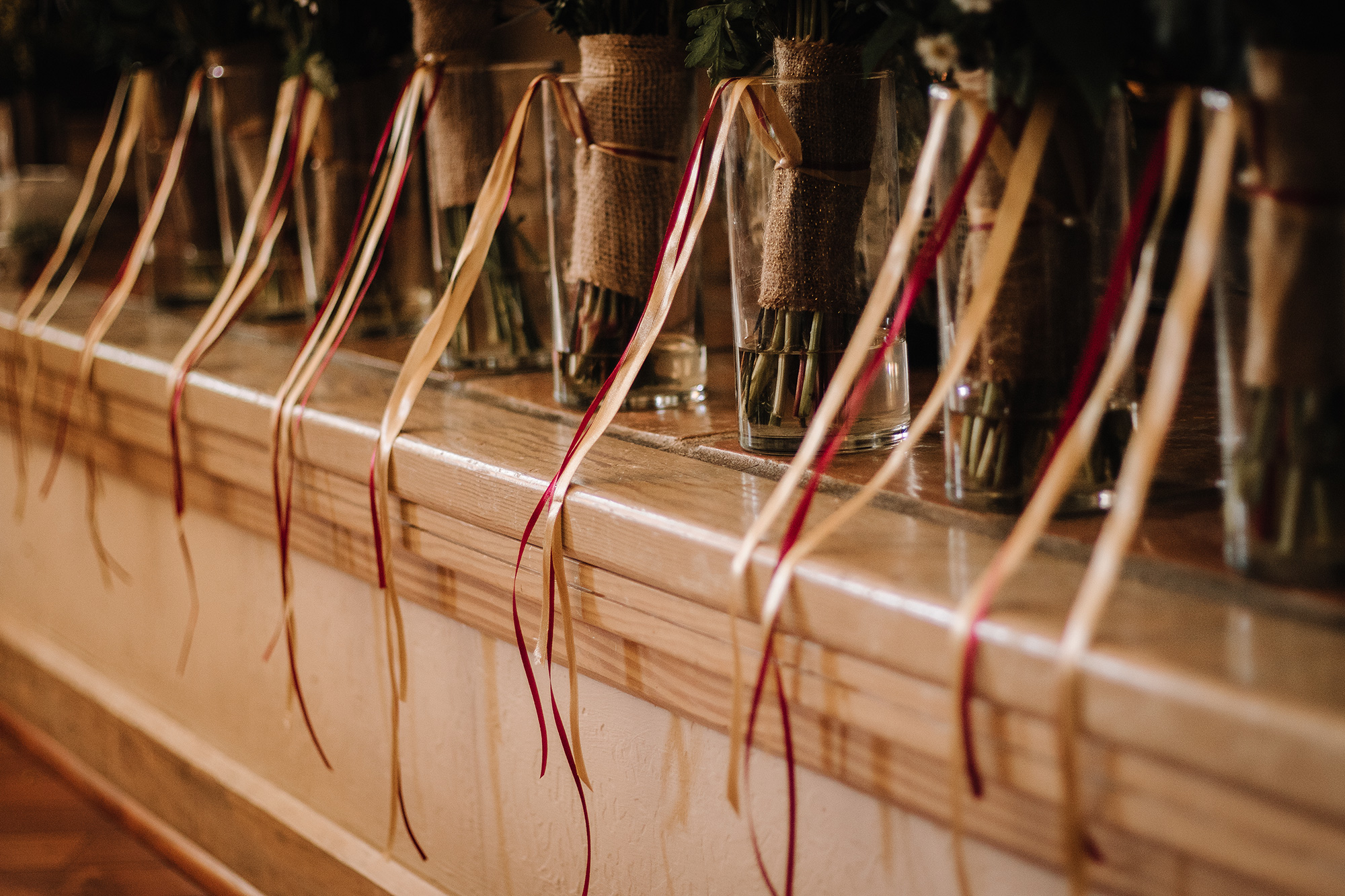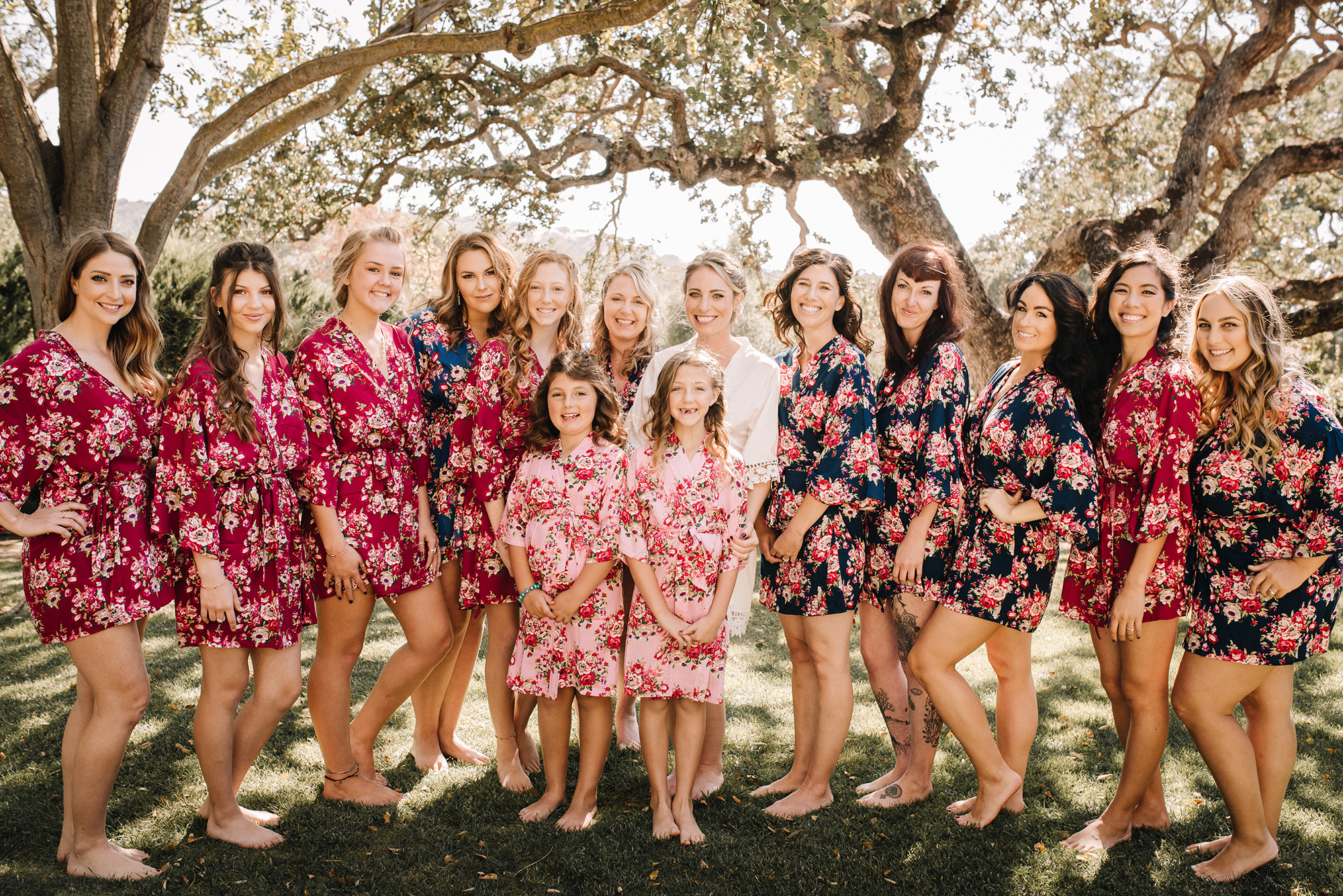 It was one hell of a bridal party!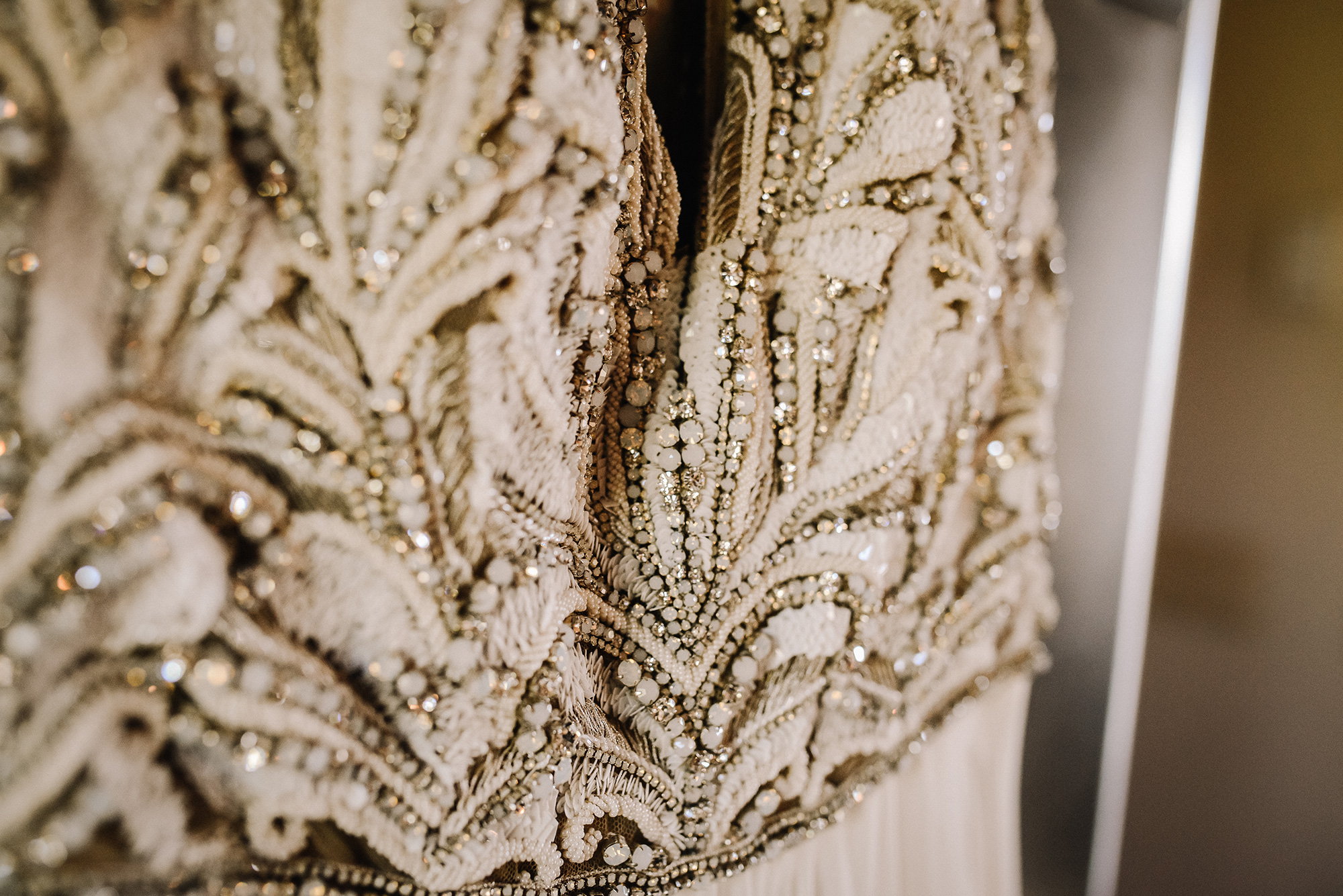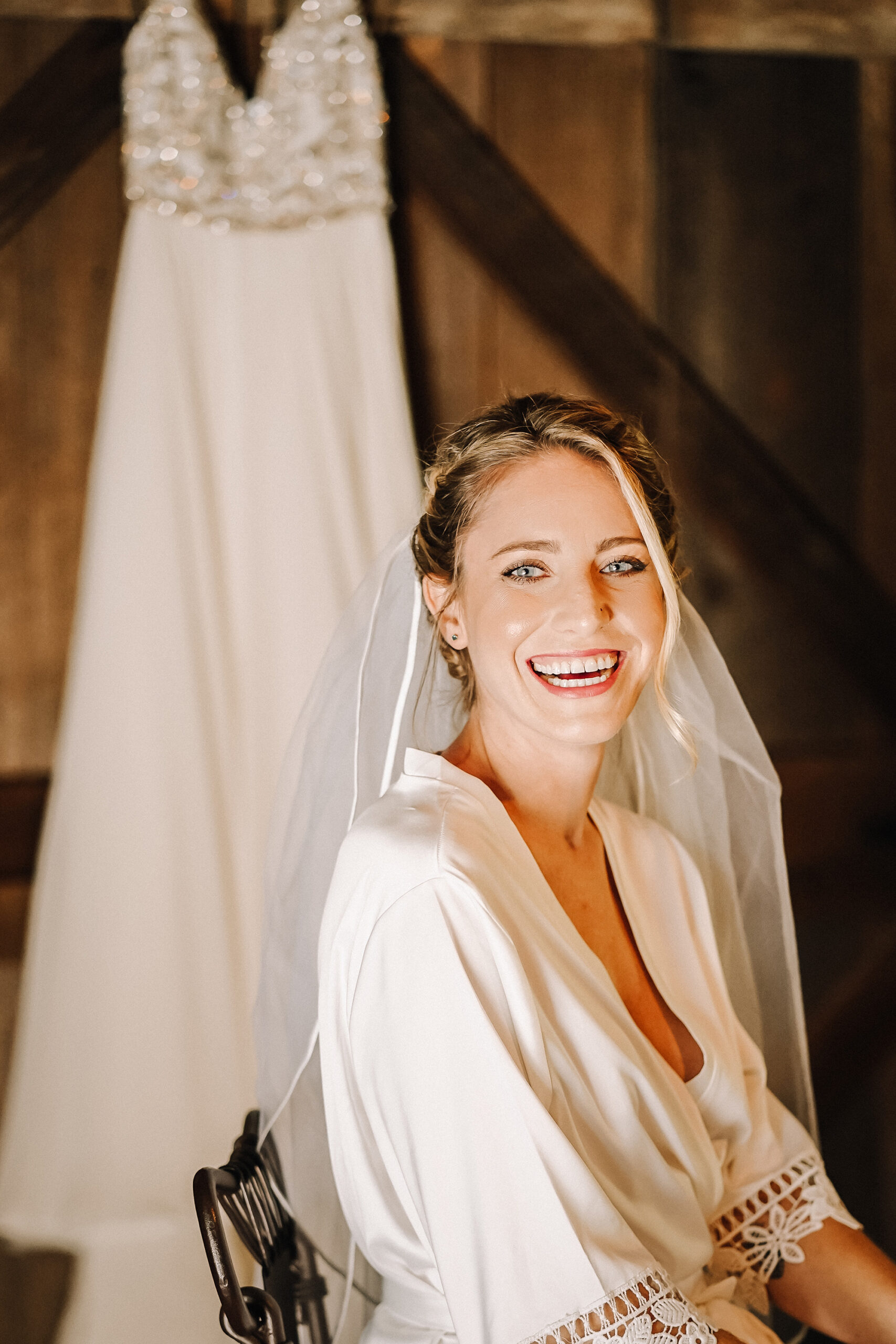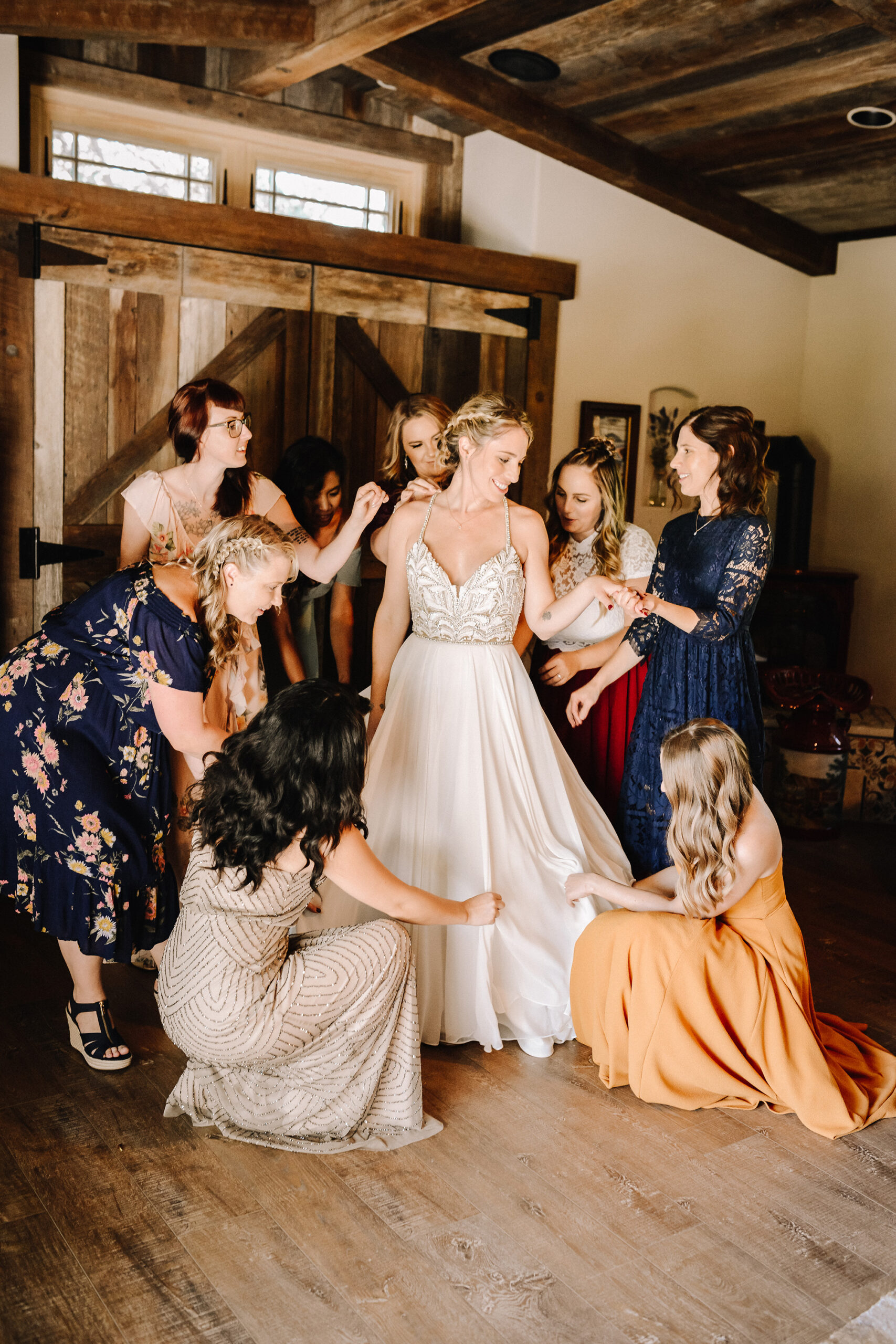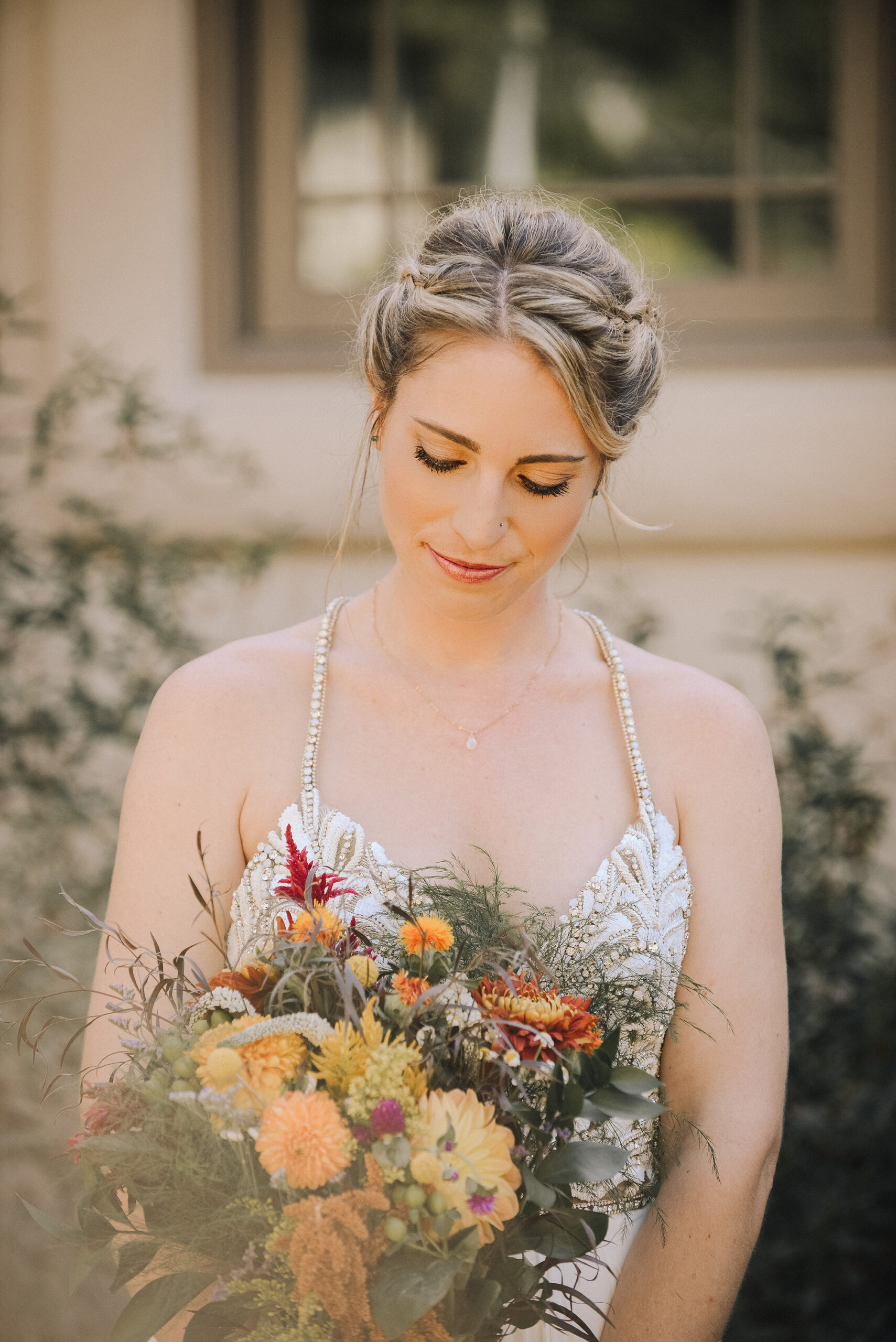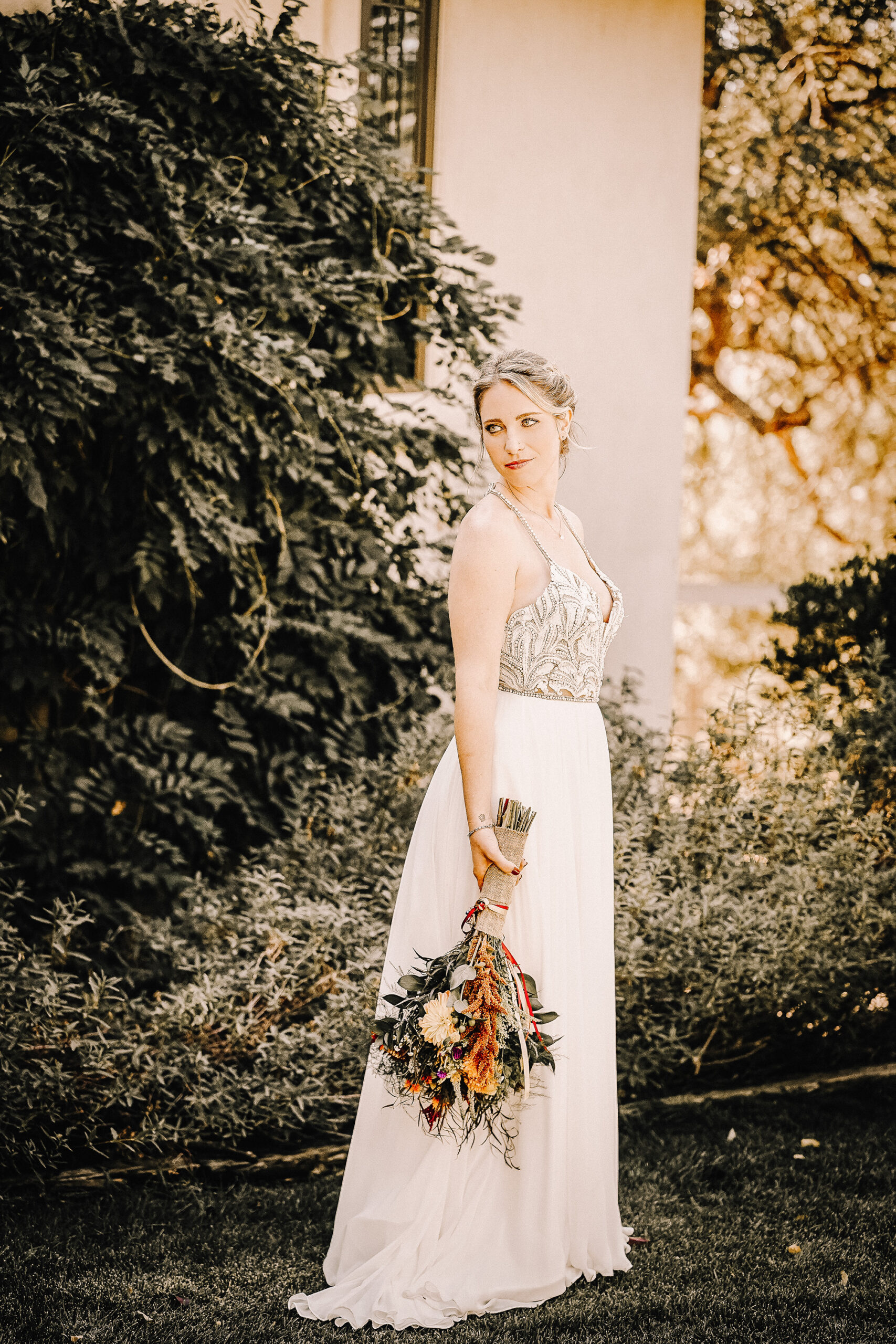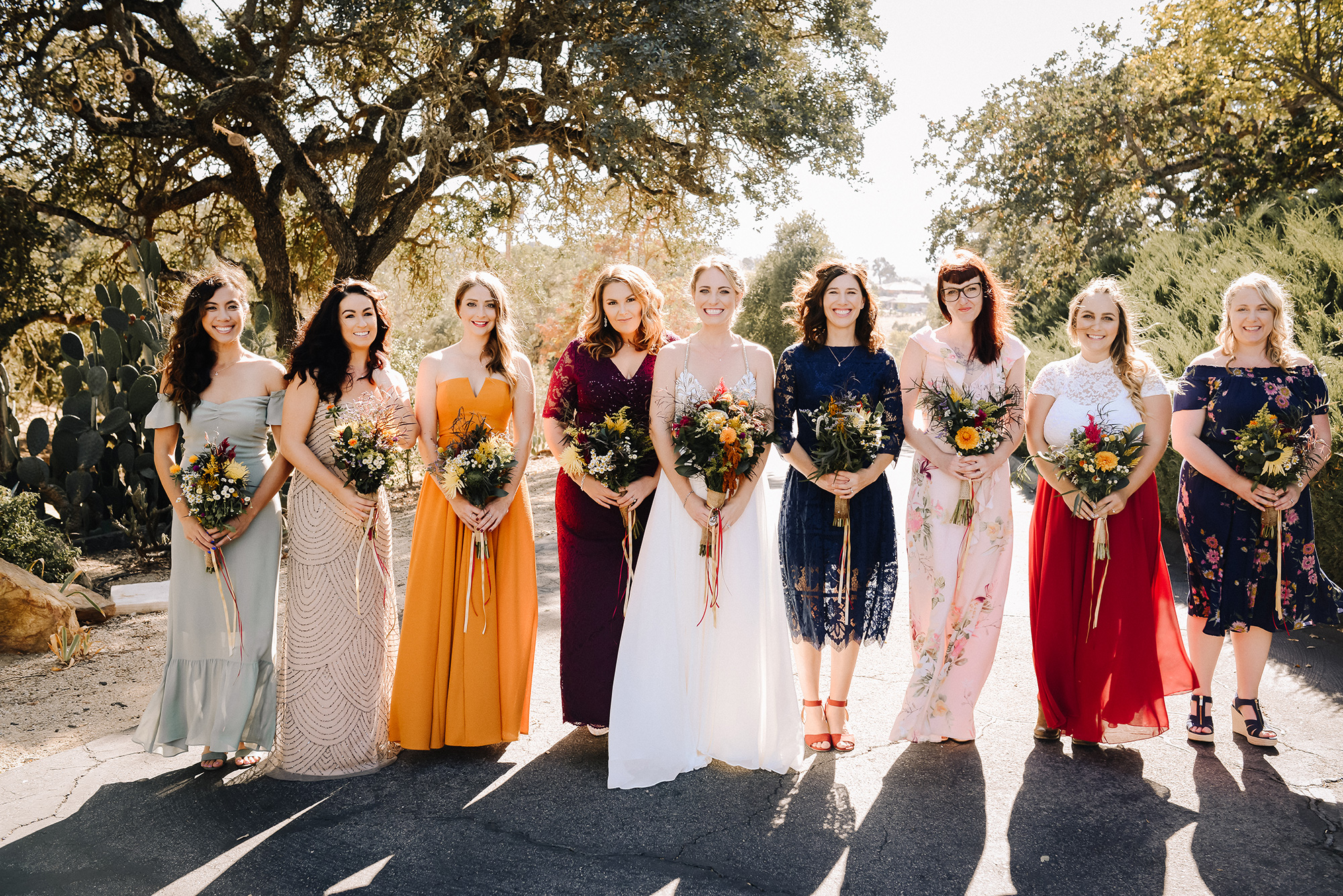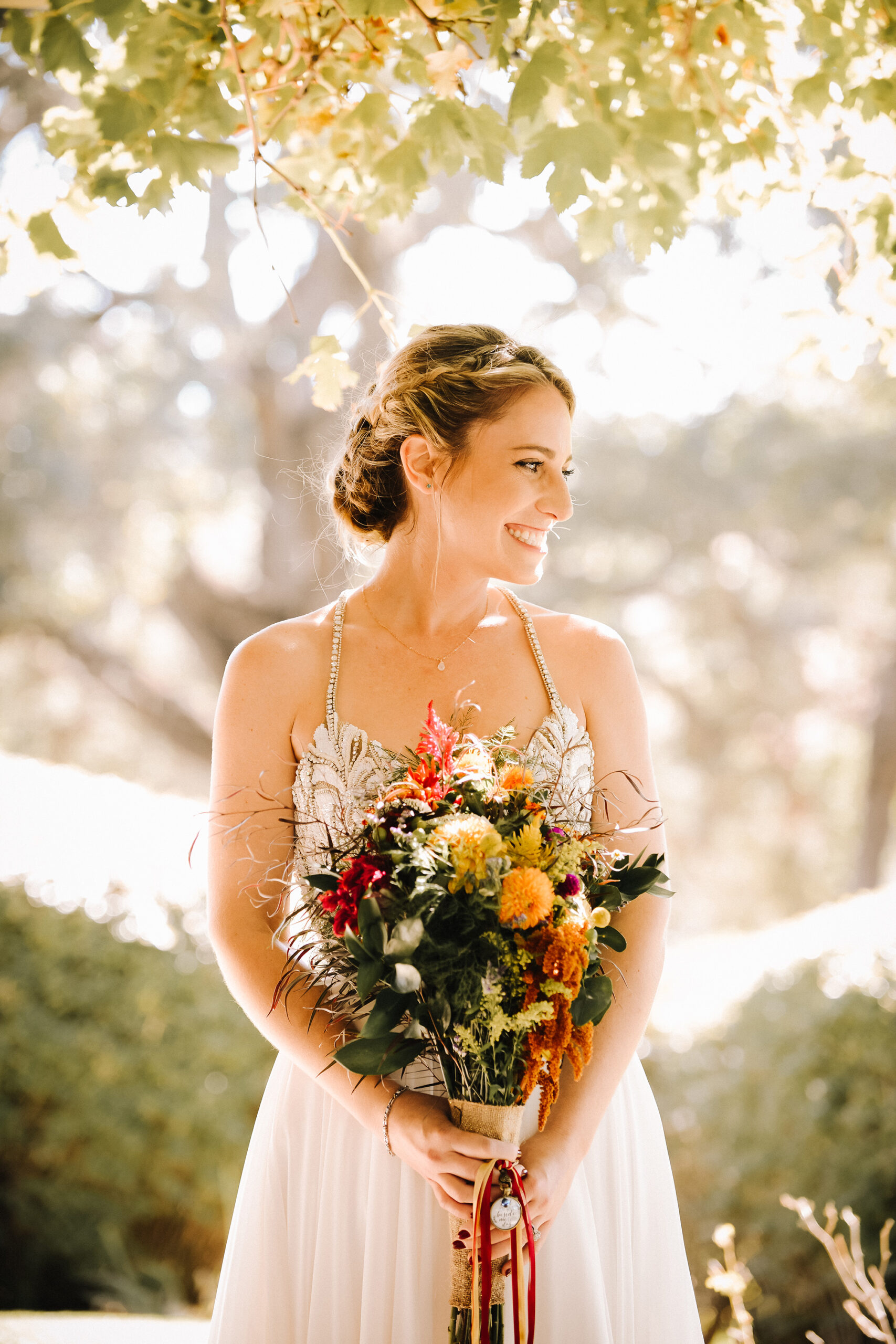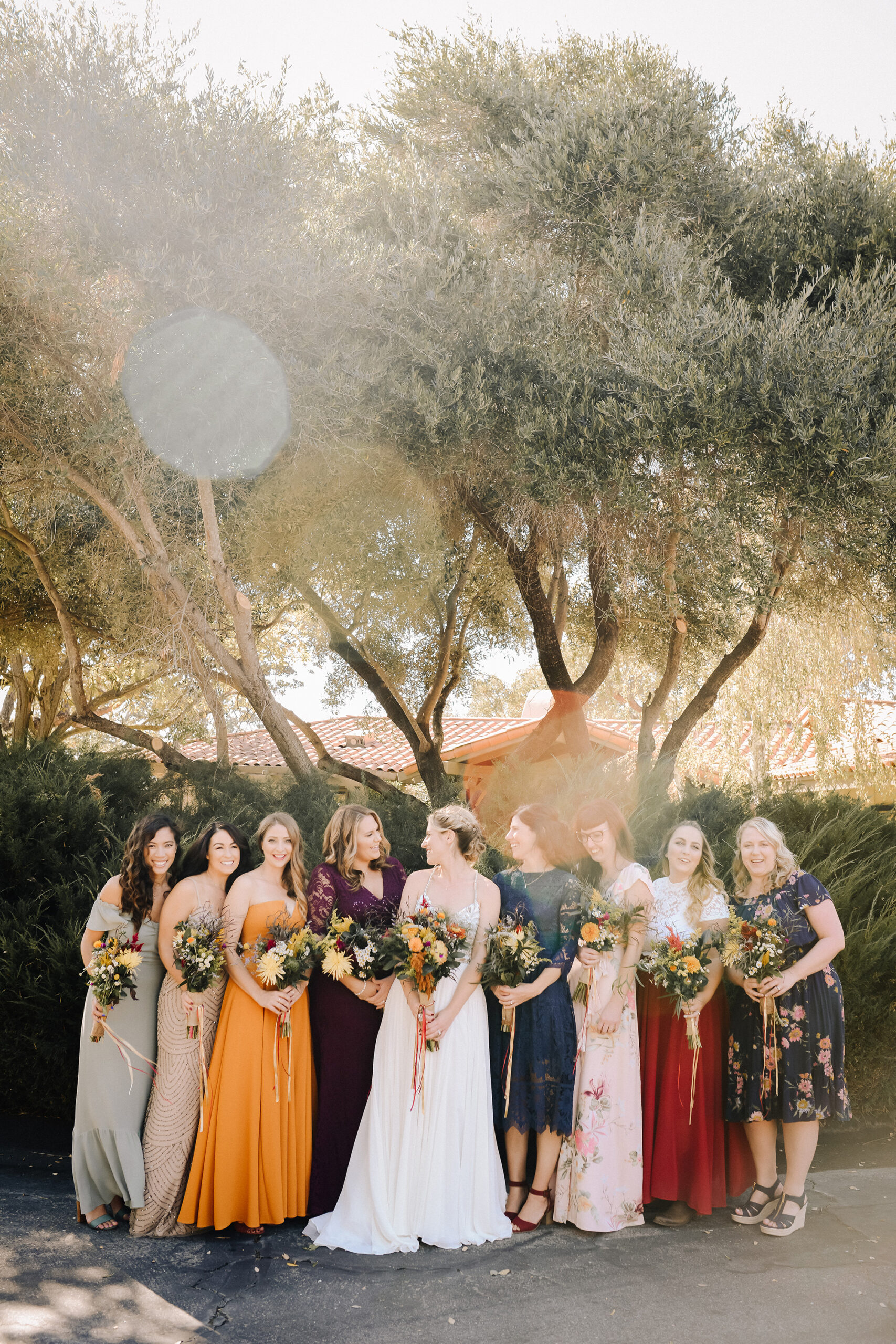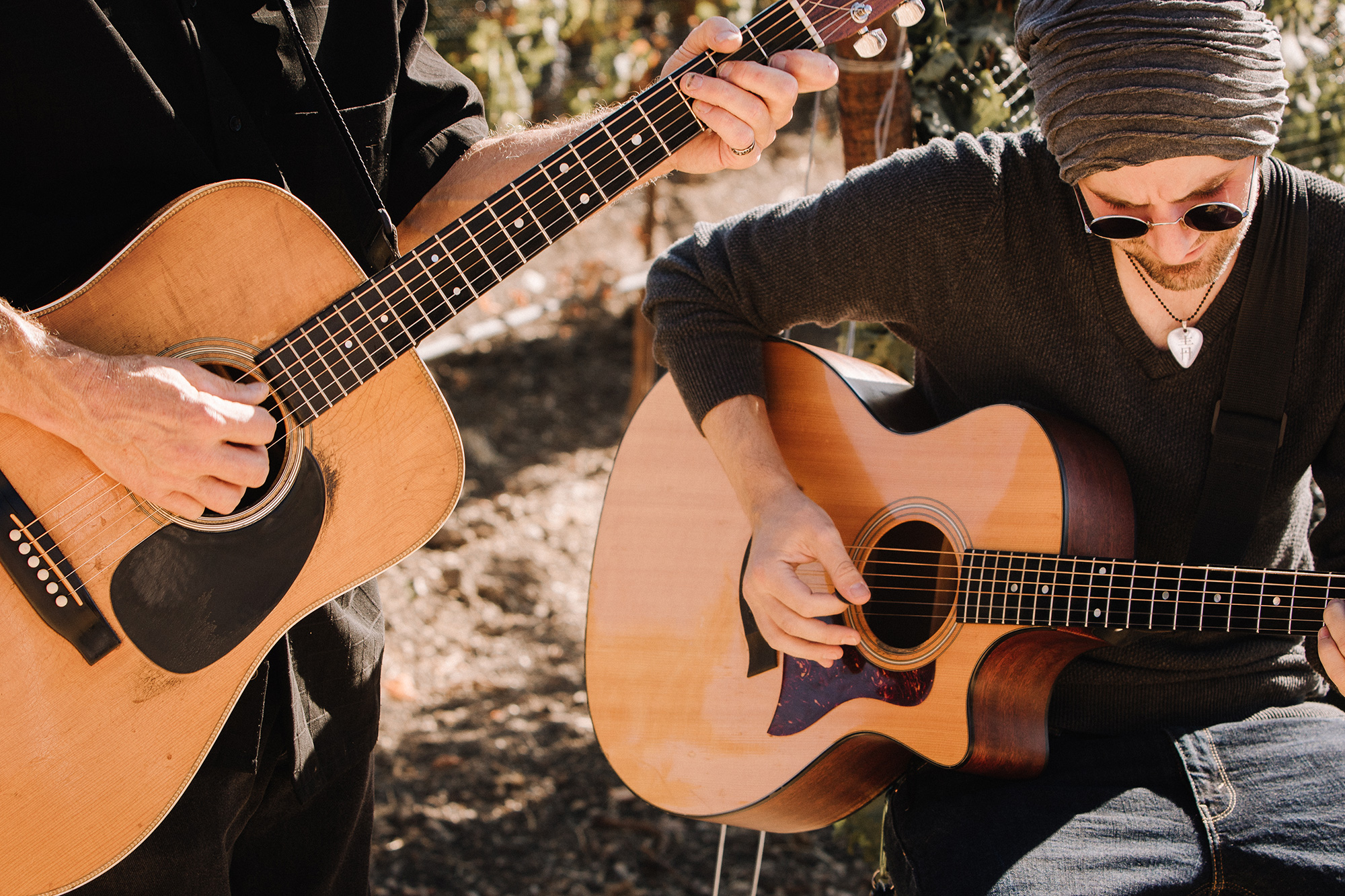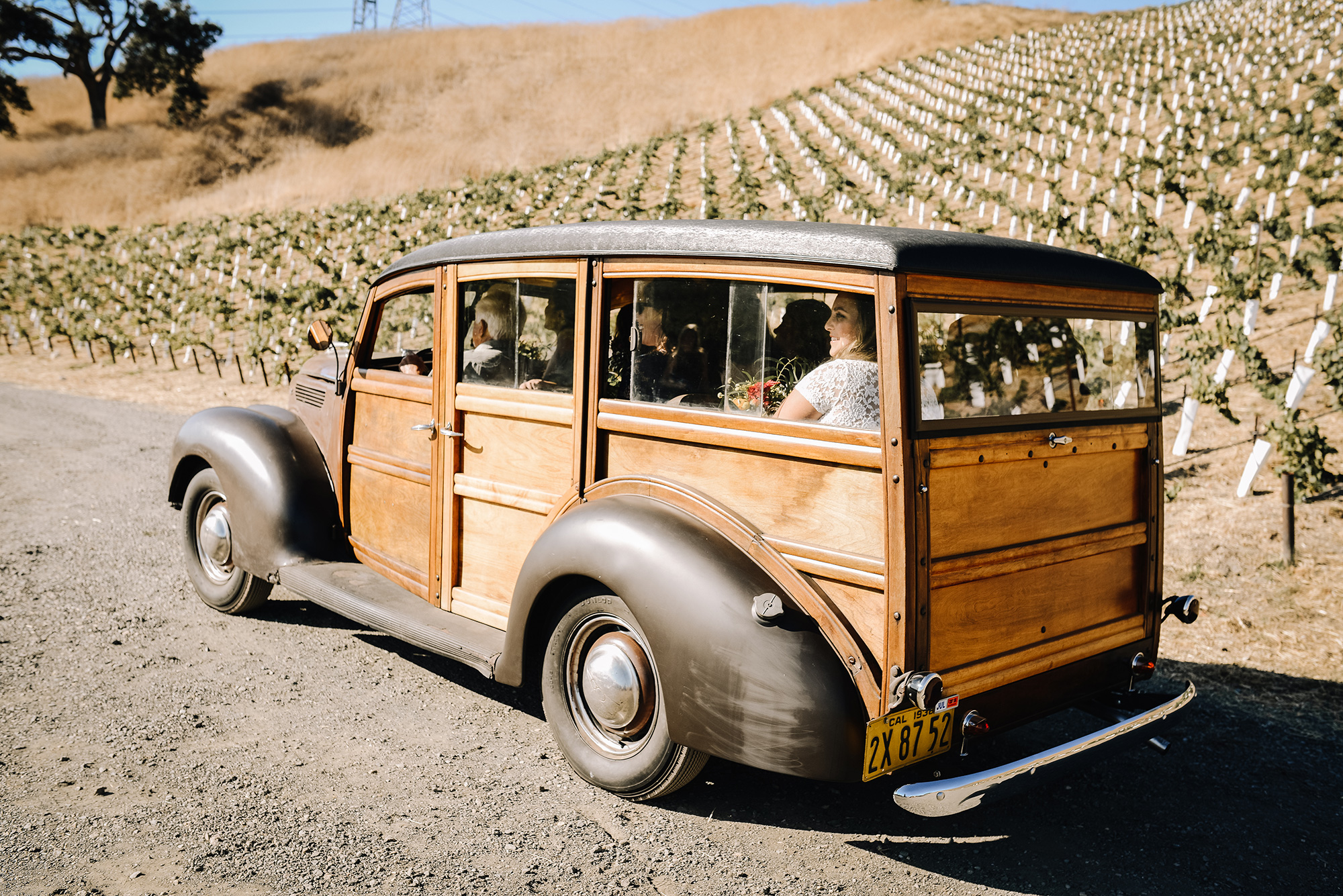 "We utilised my husband's 6'4 Cadillac and my wedding present, a '48 Plymouth, as well as many of our family members' old cars for our procession to bring in the wedding party," says the bride.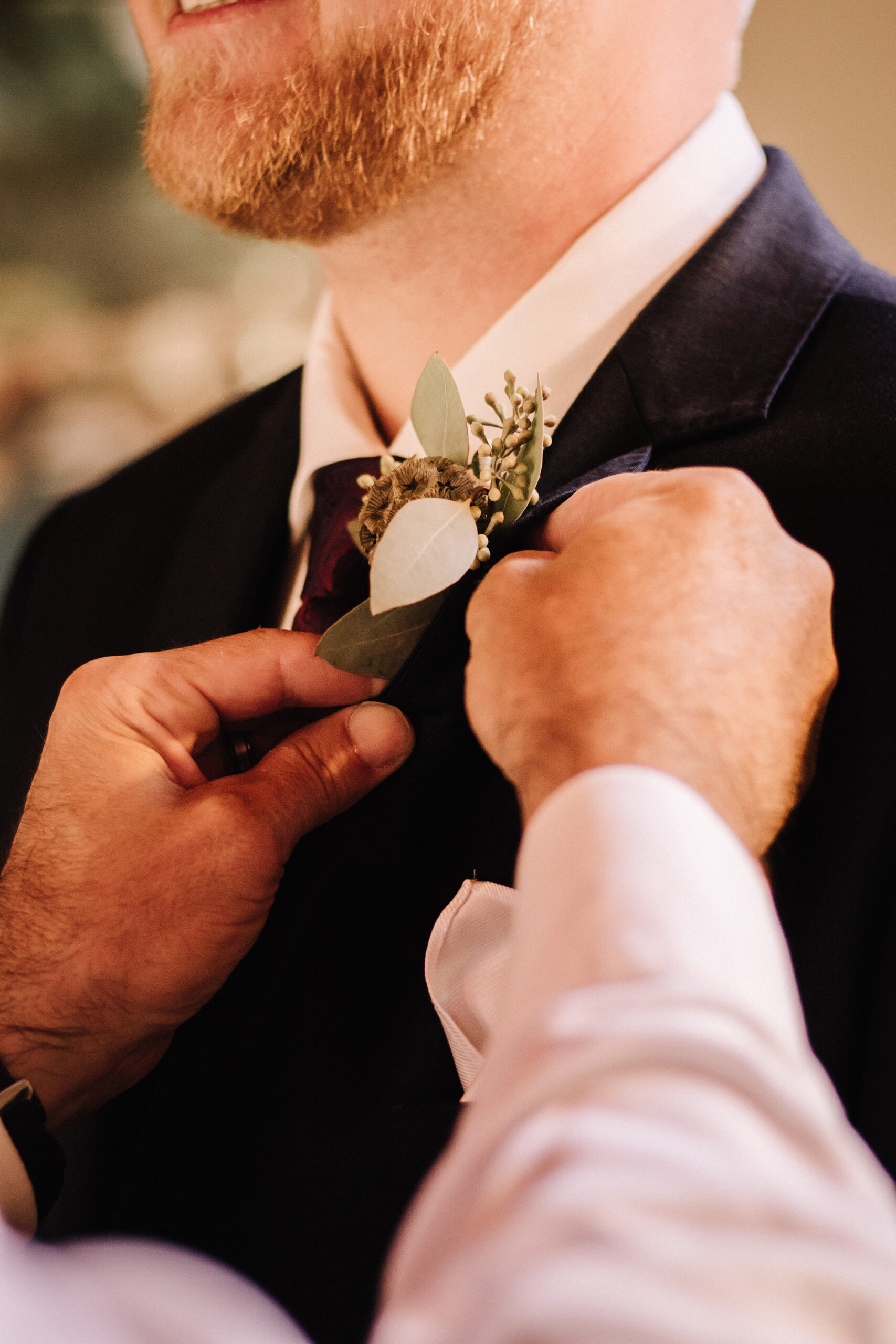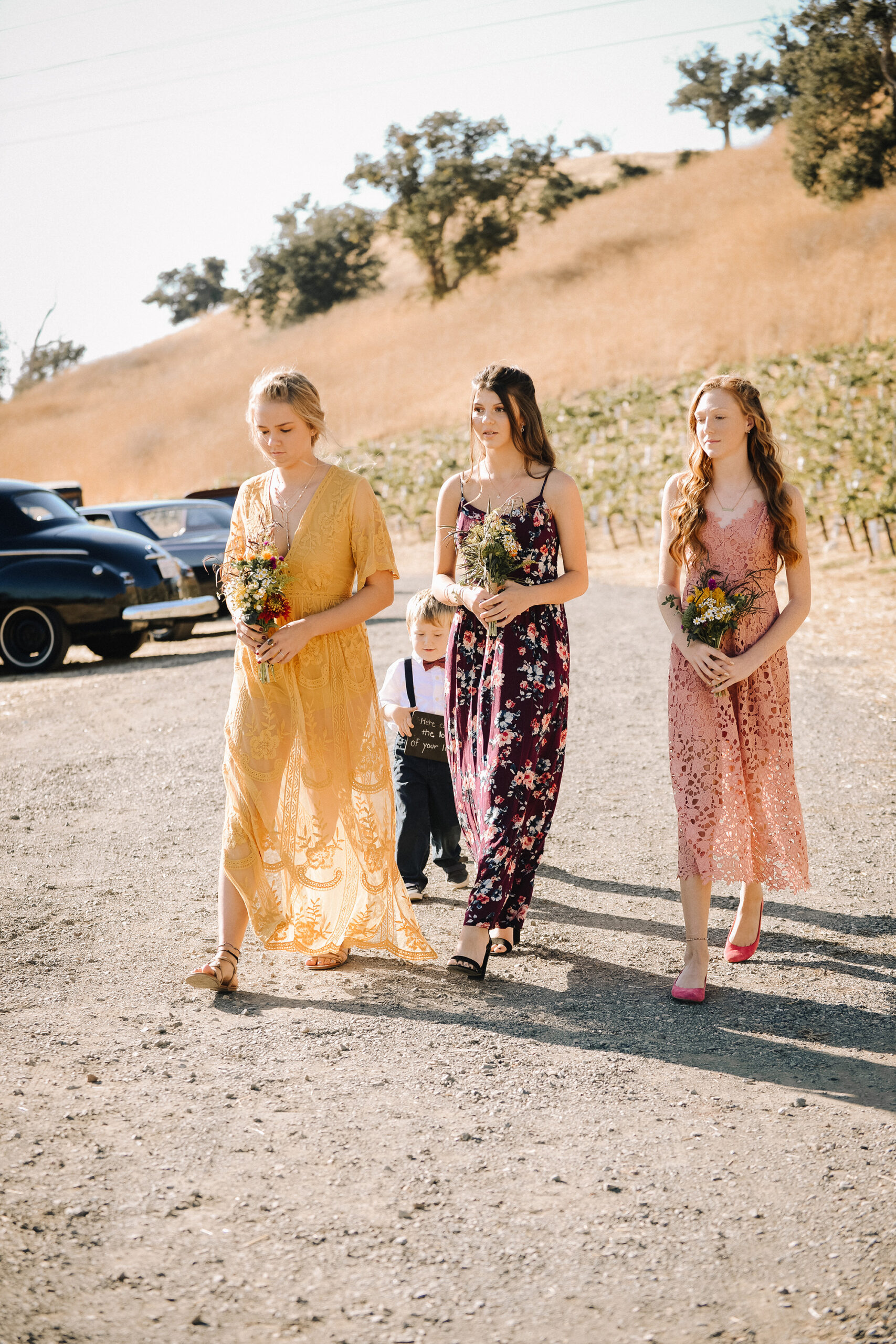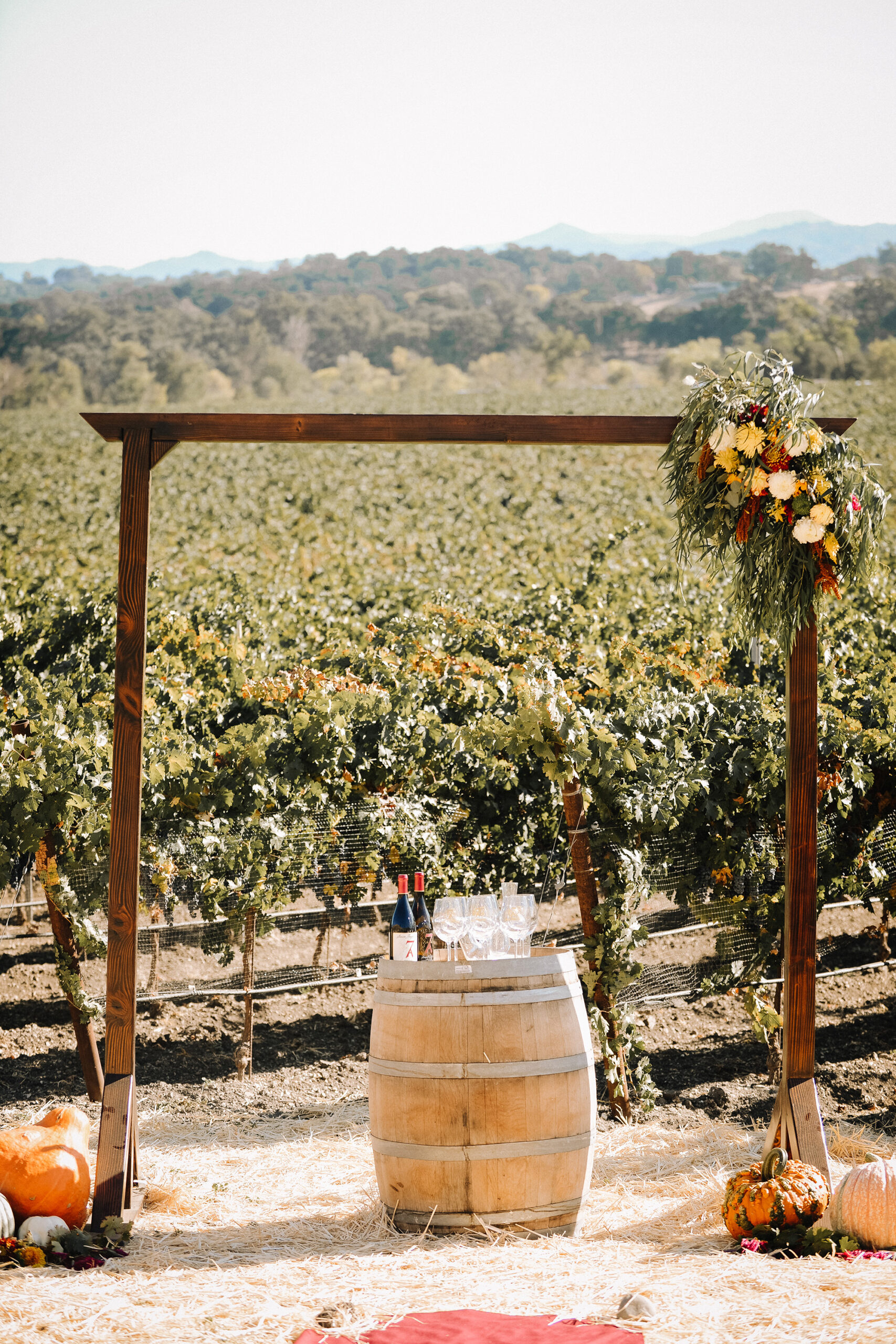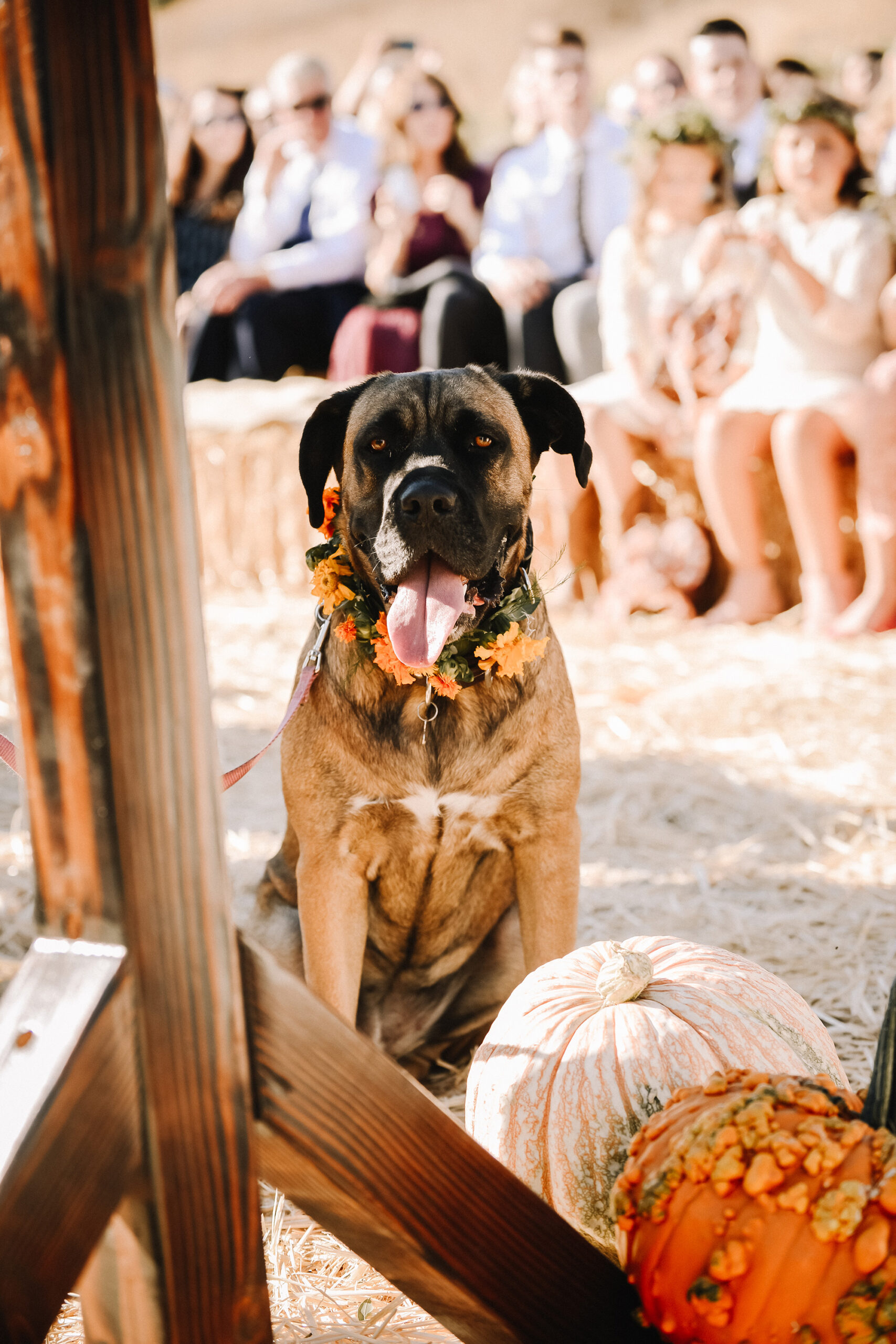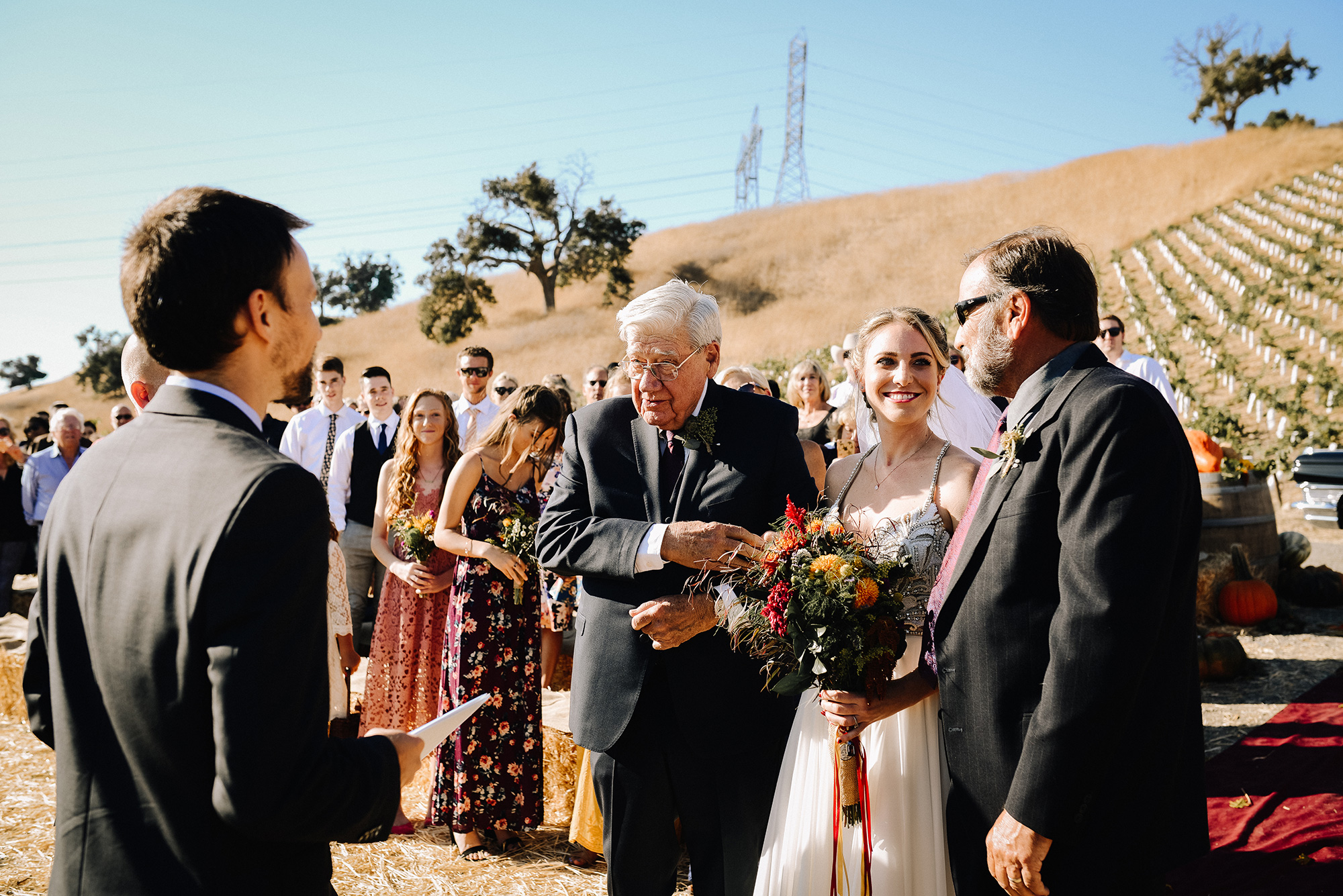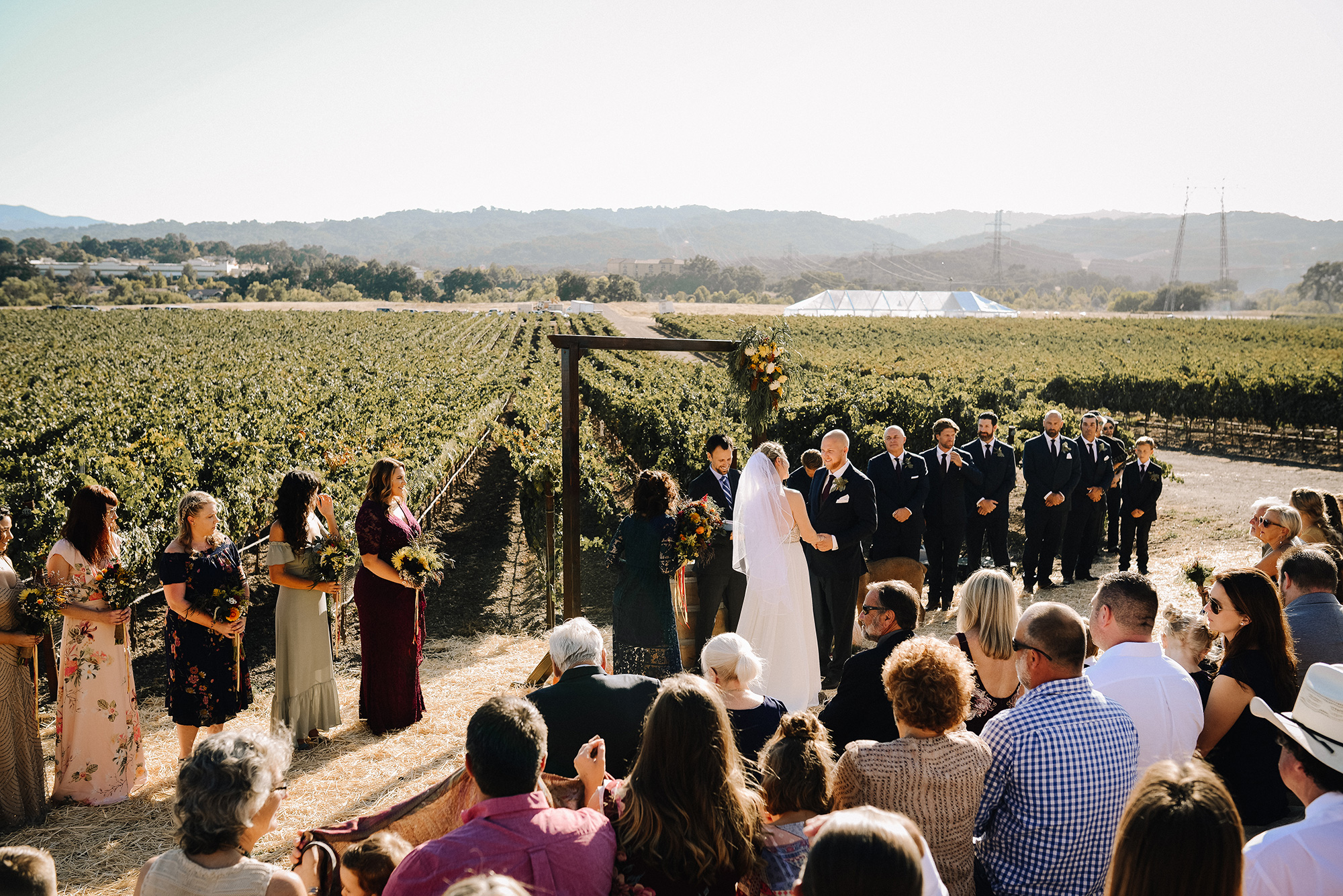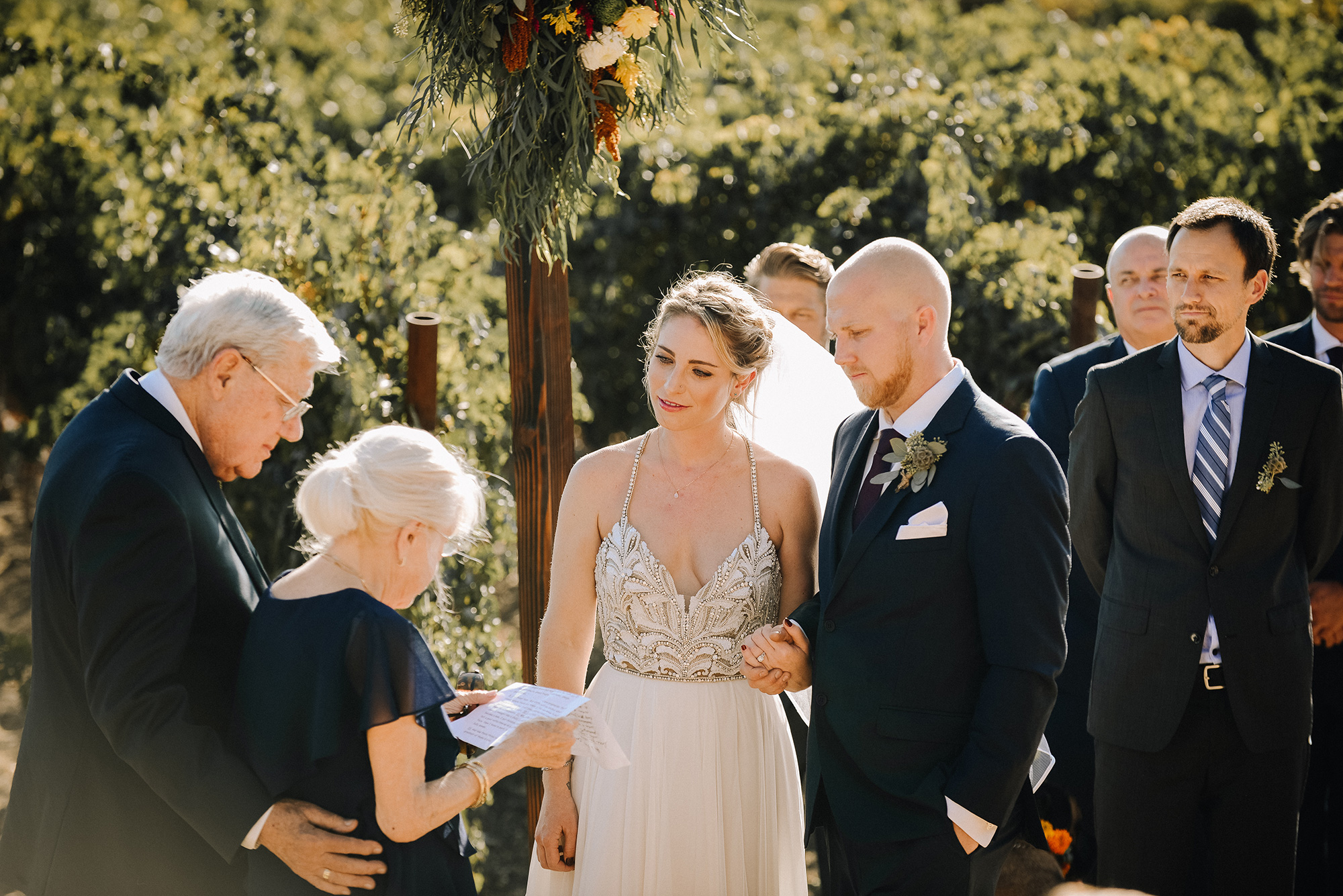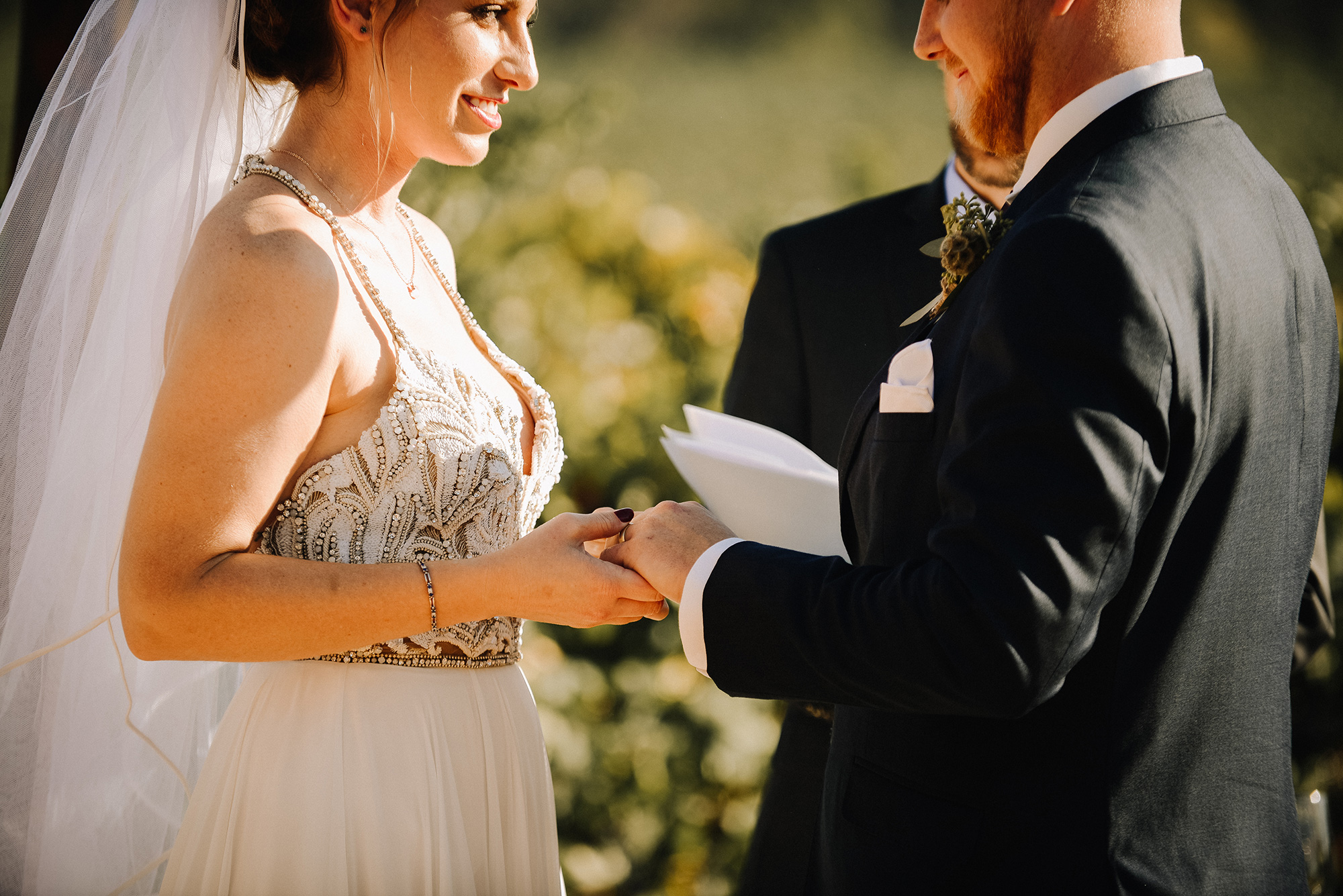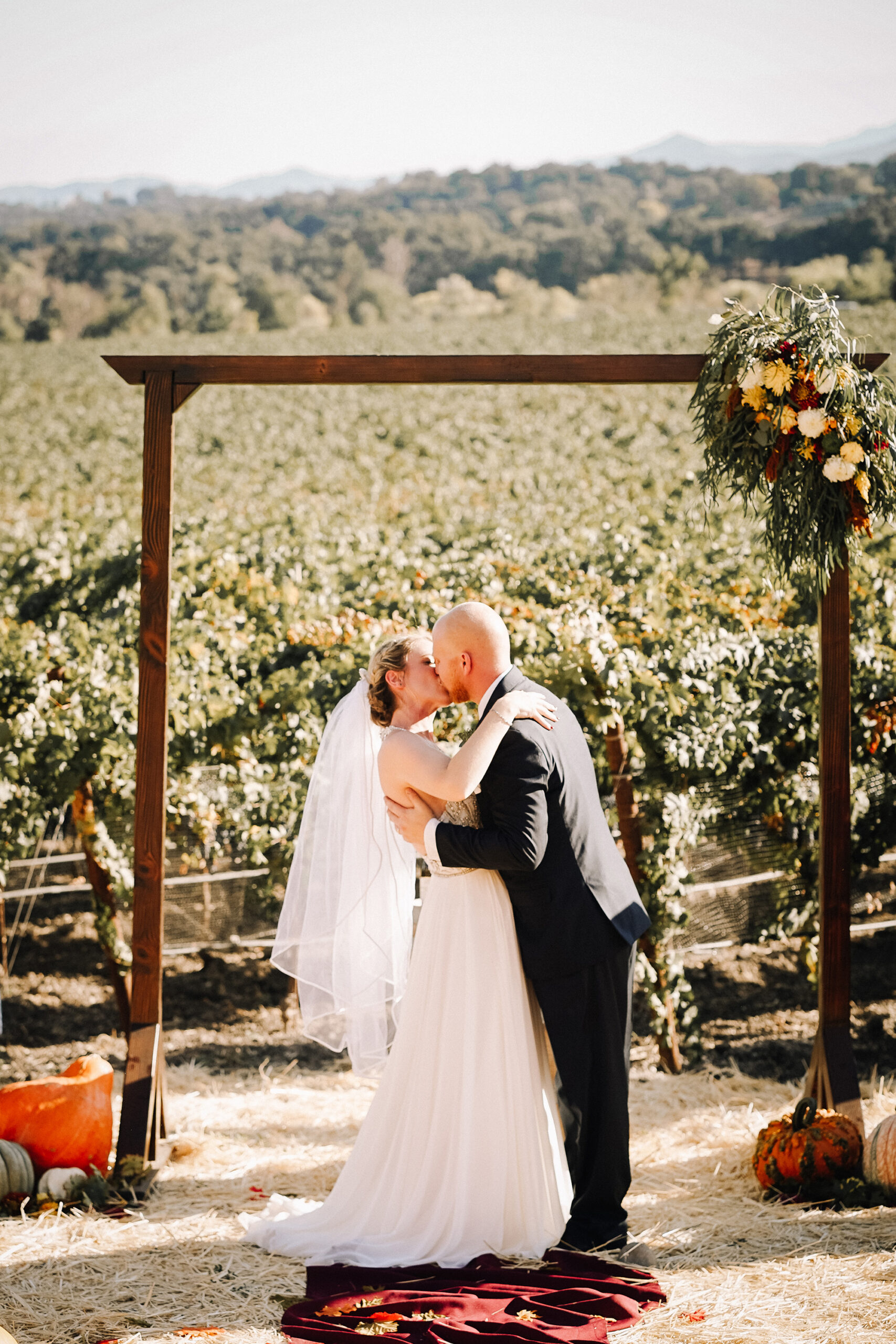 "We worked for over year and hand built and designed most of the decor for the wedding," says Kristen.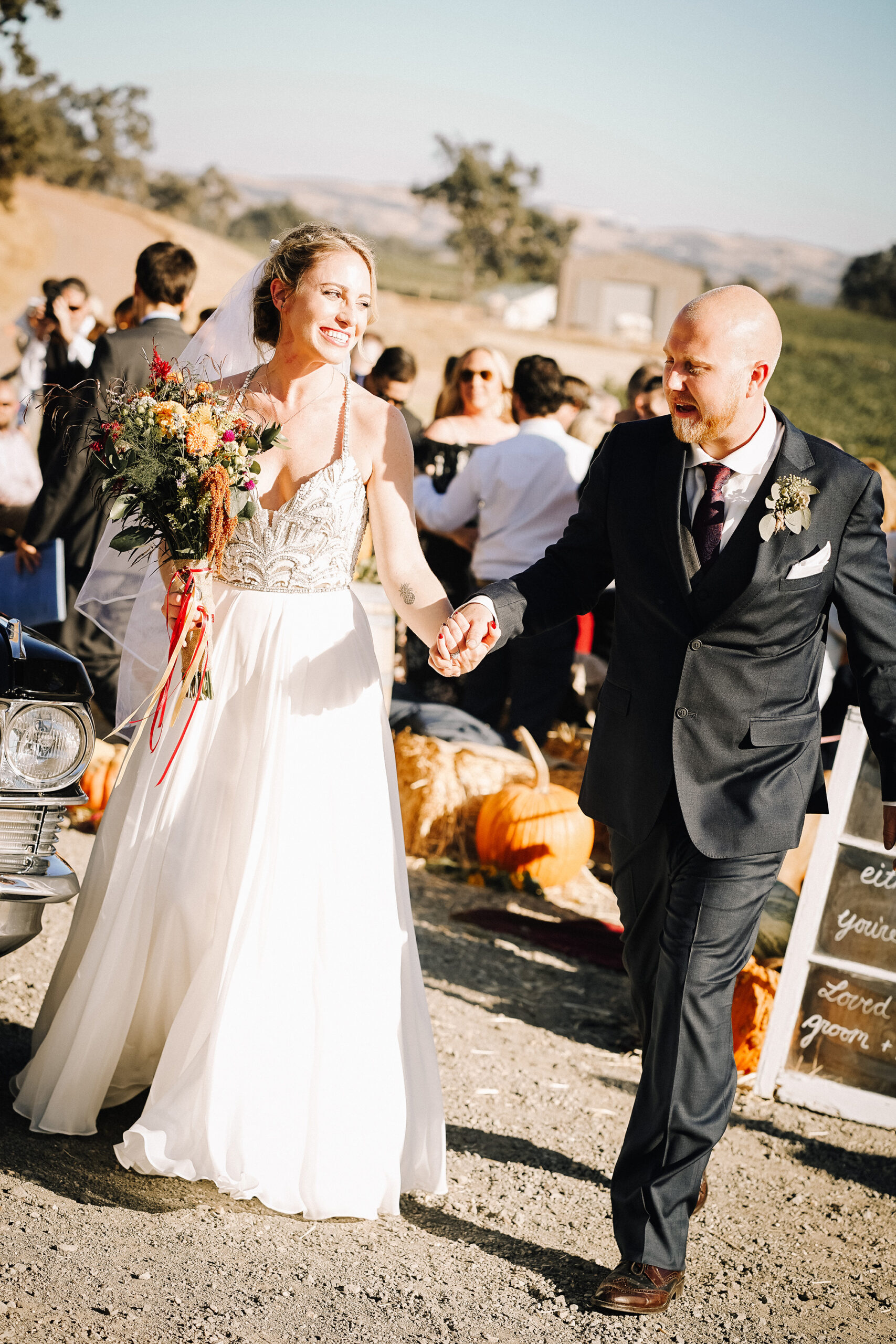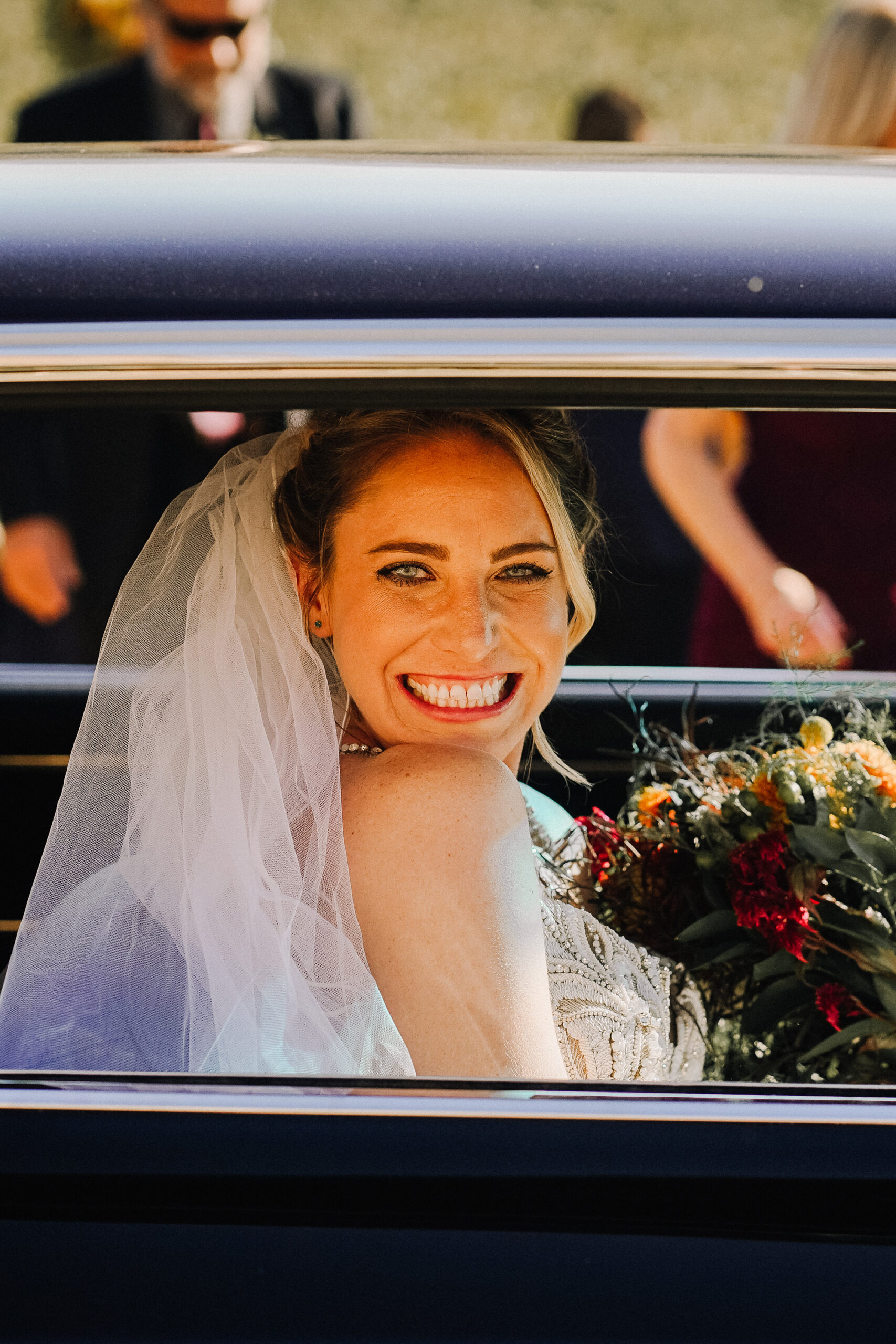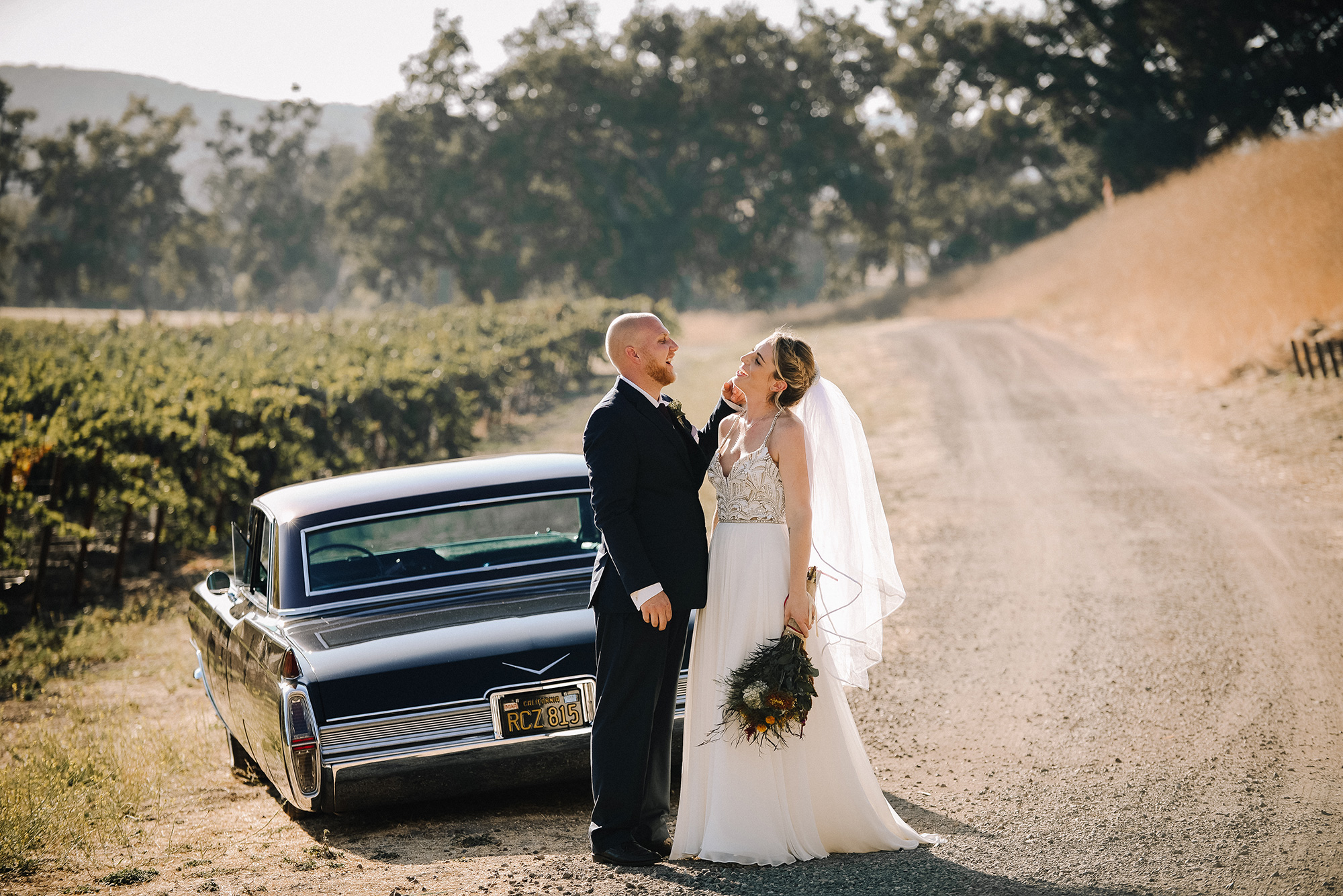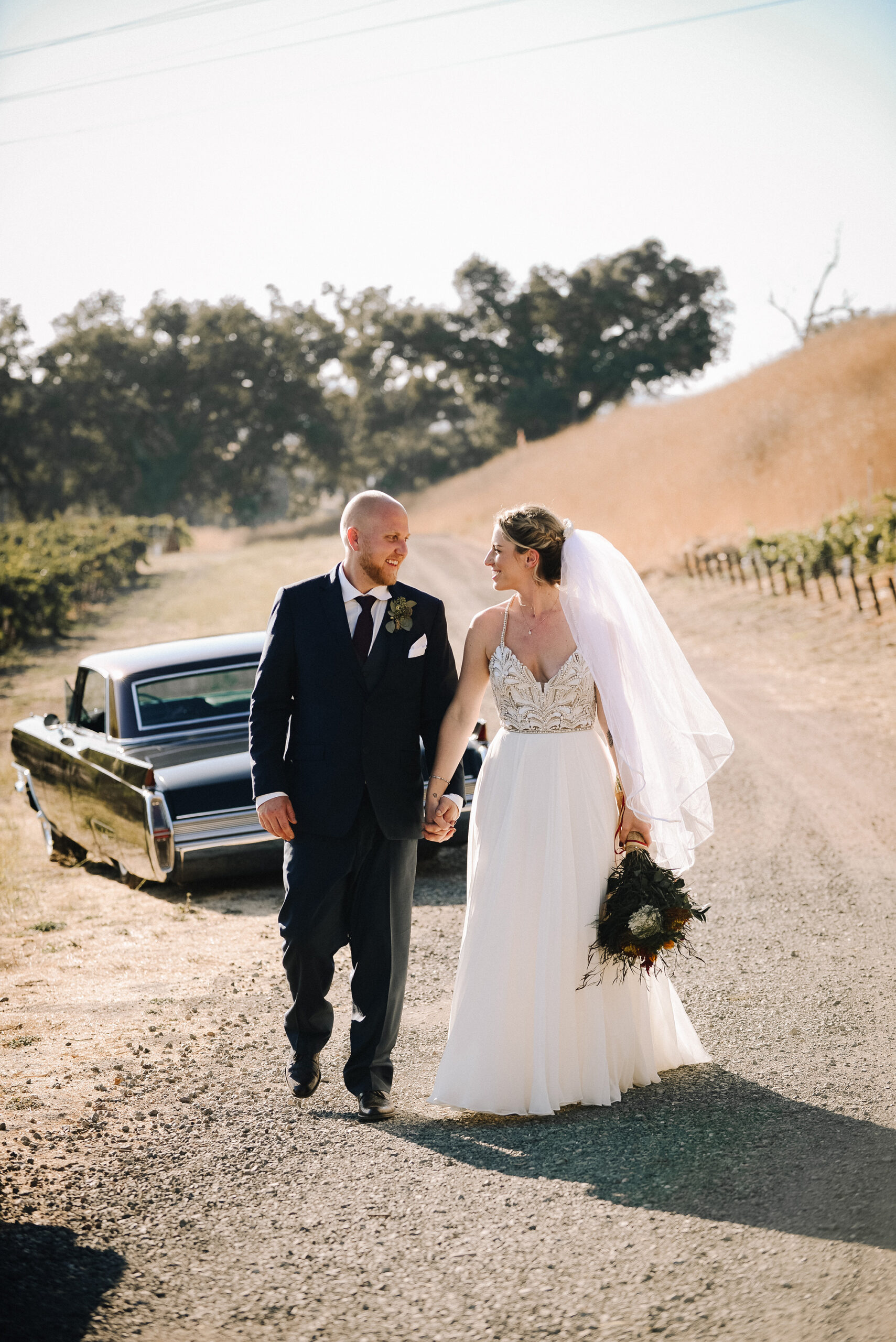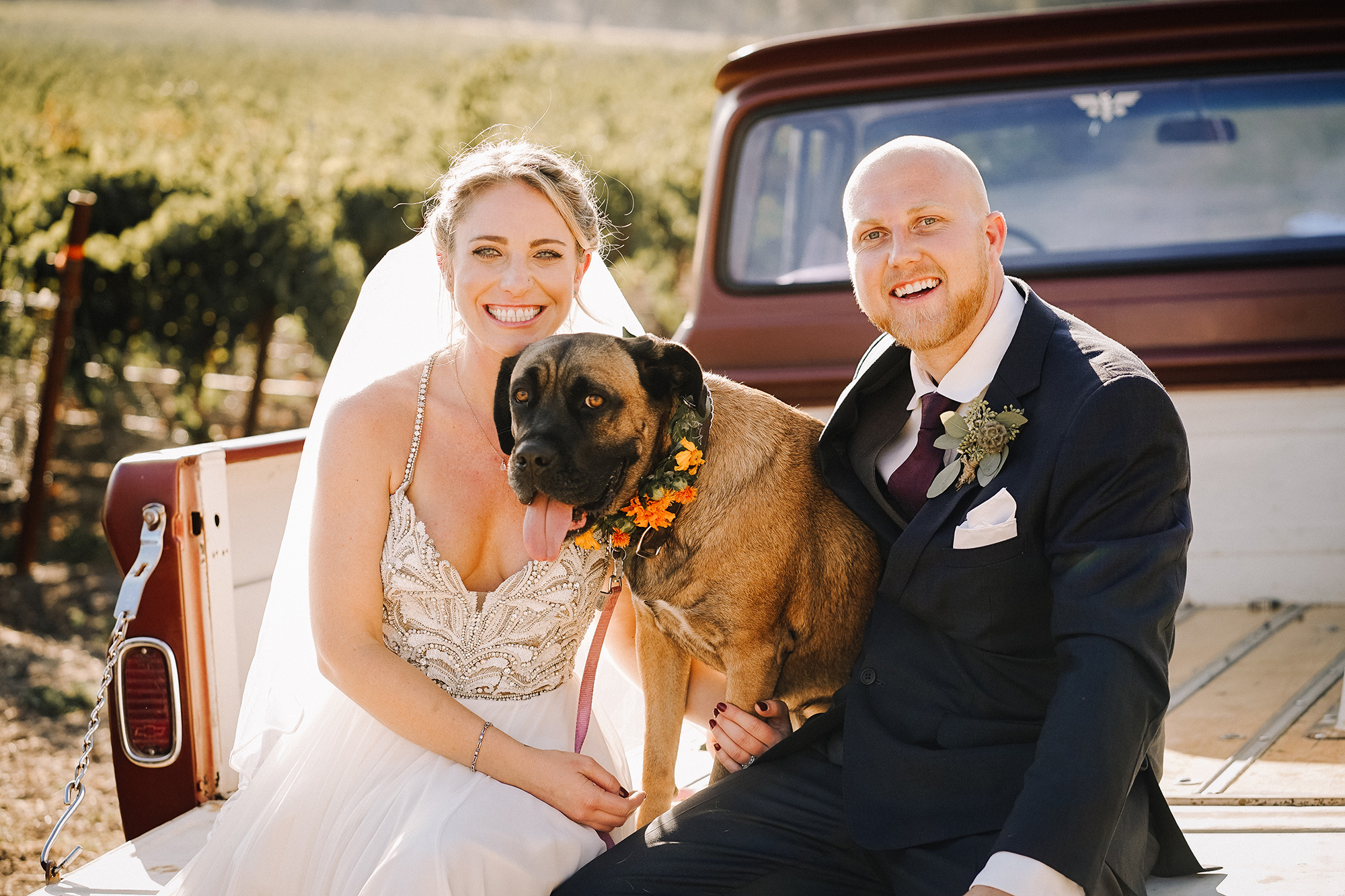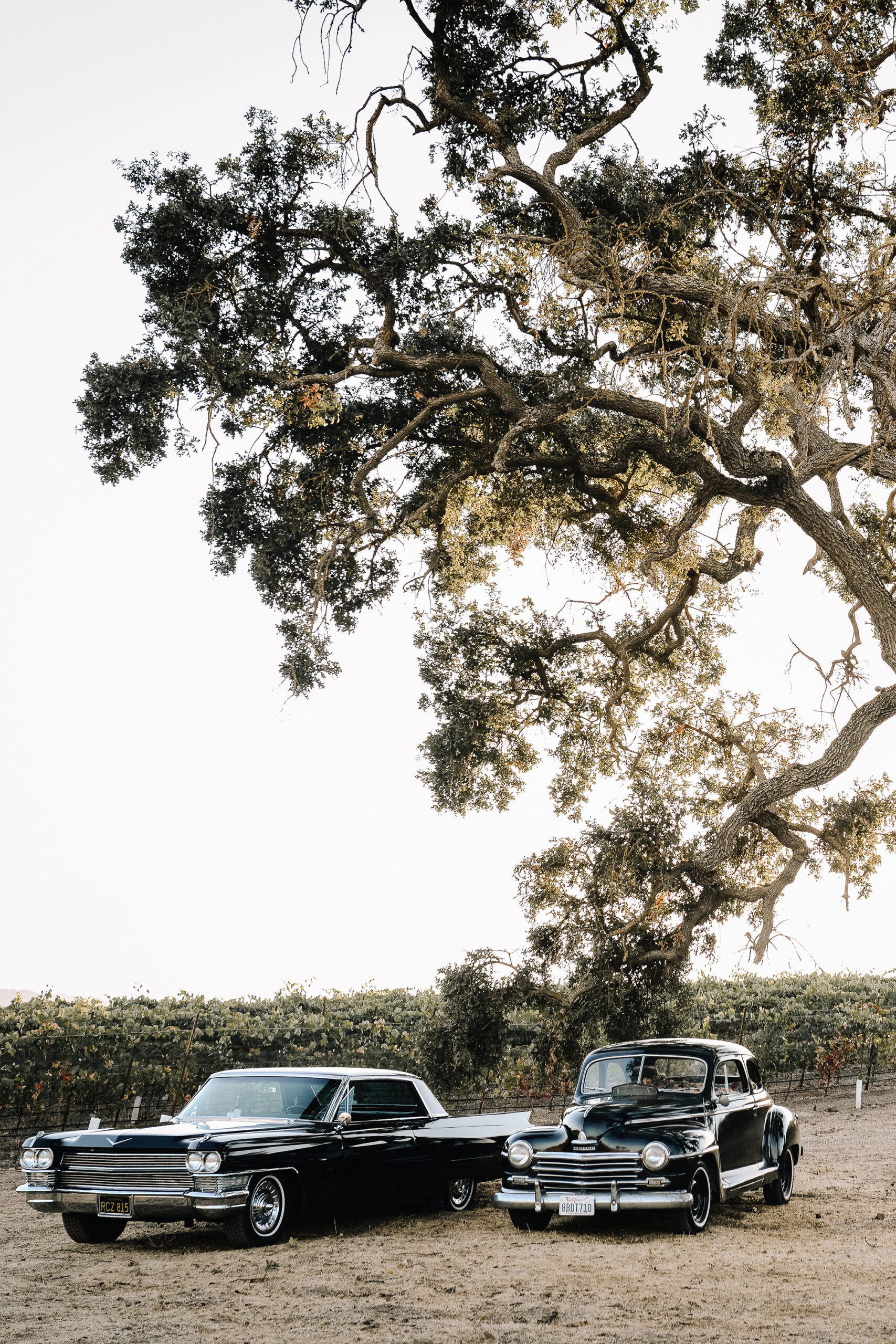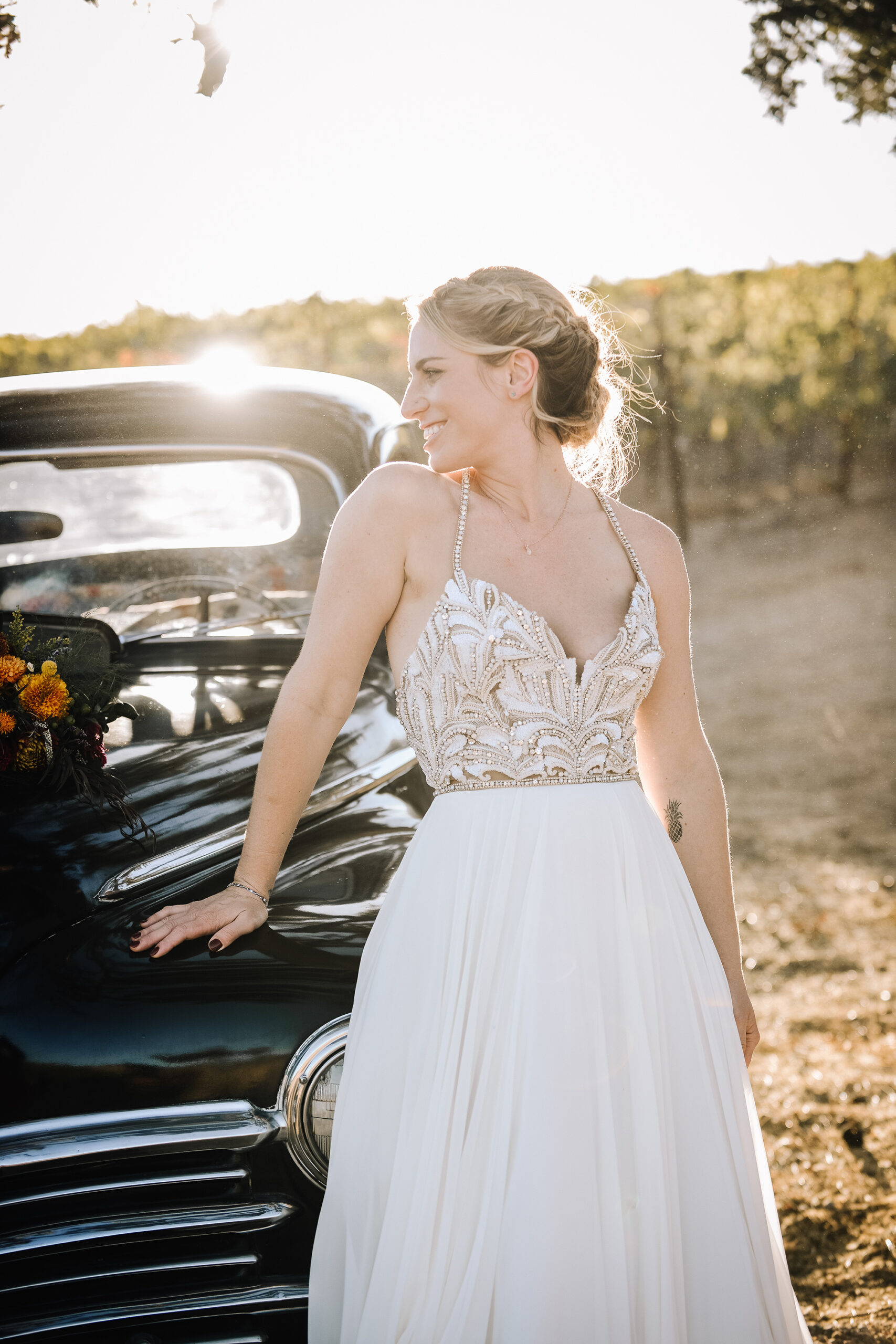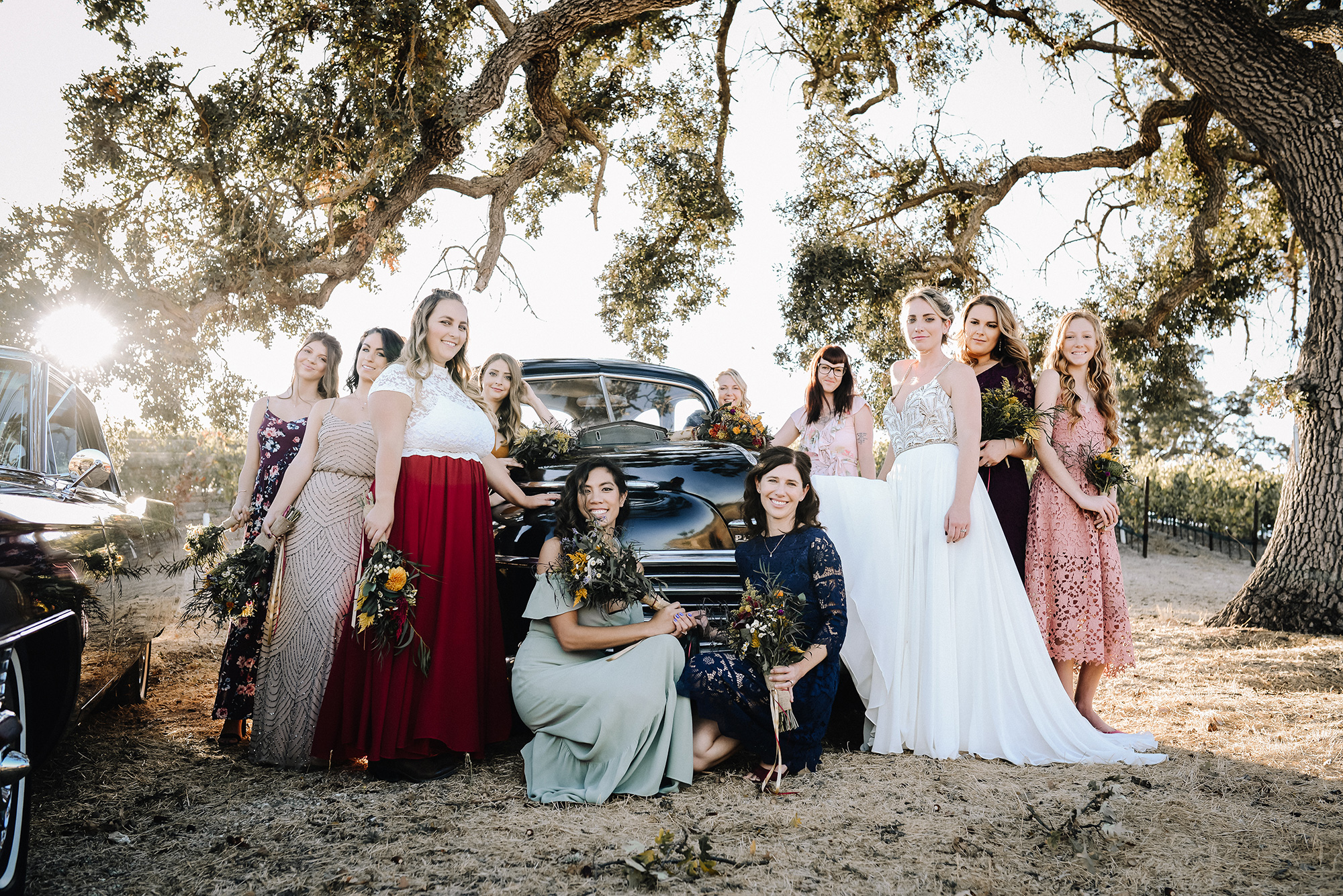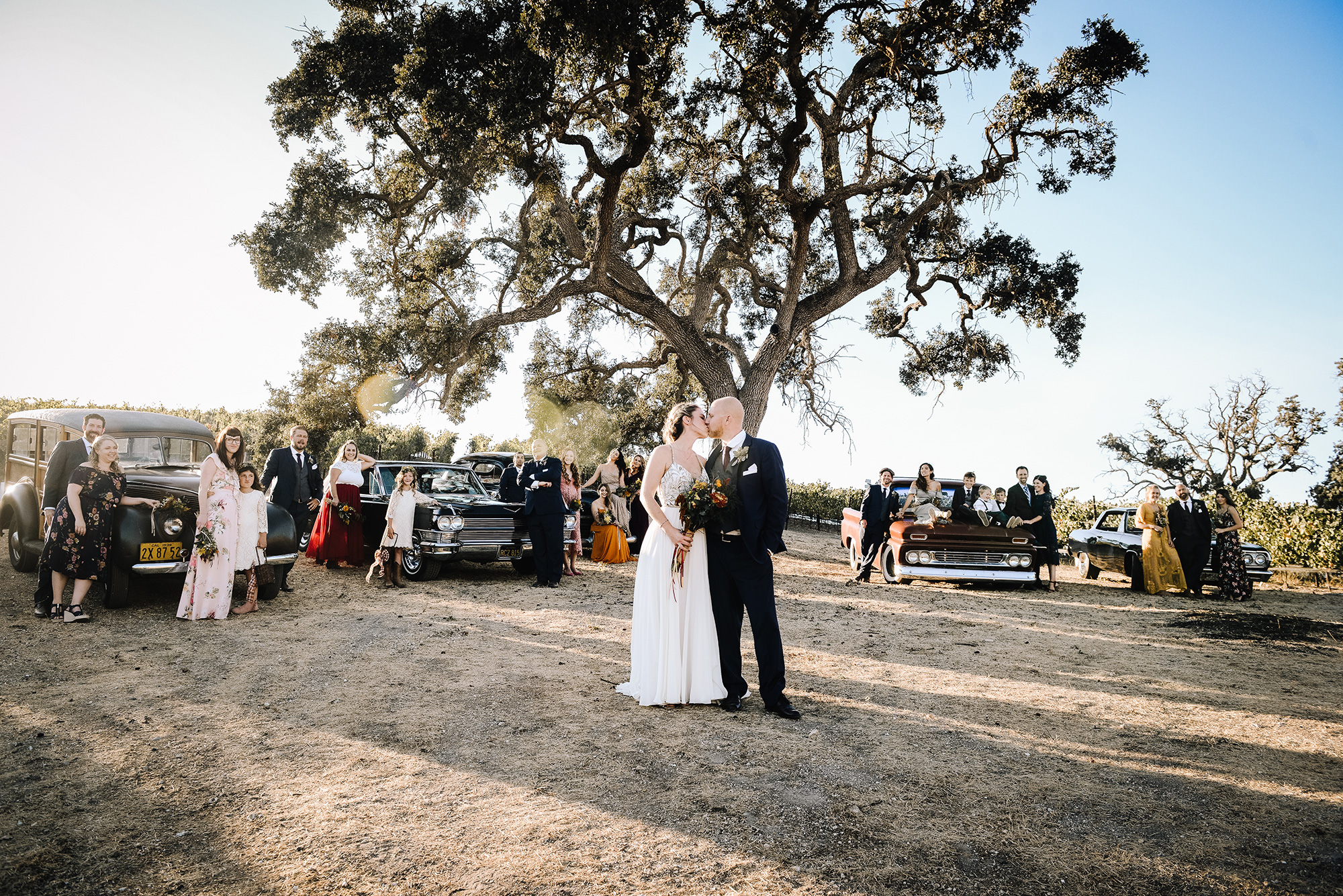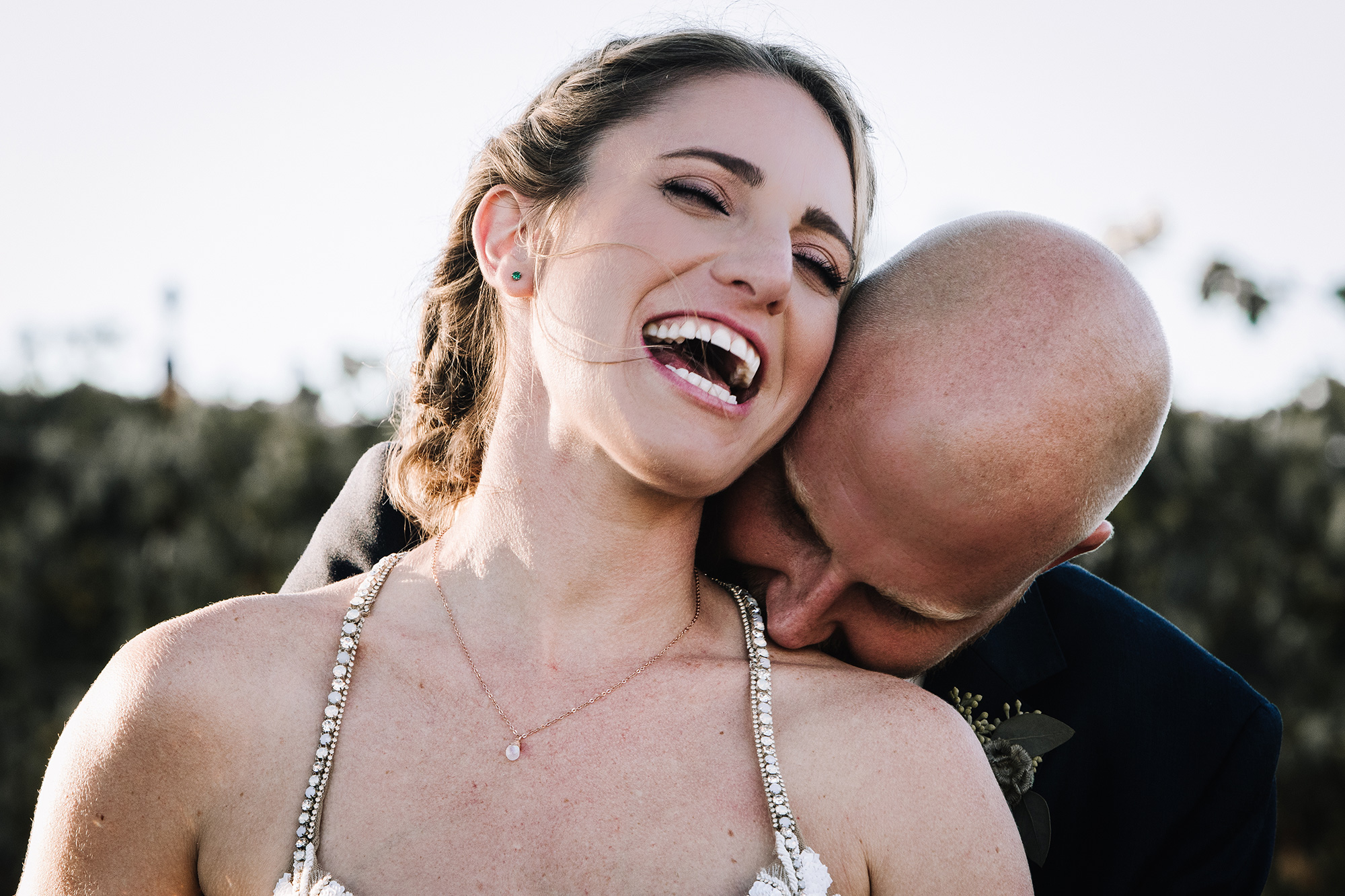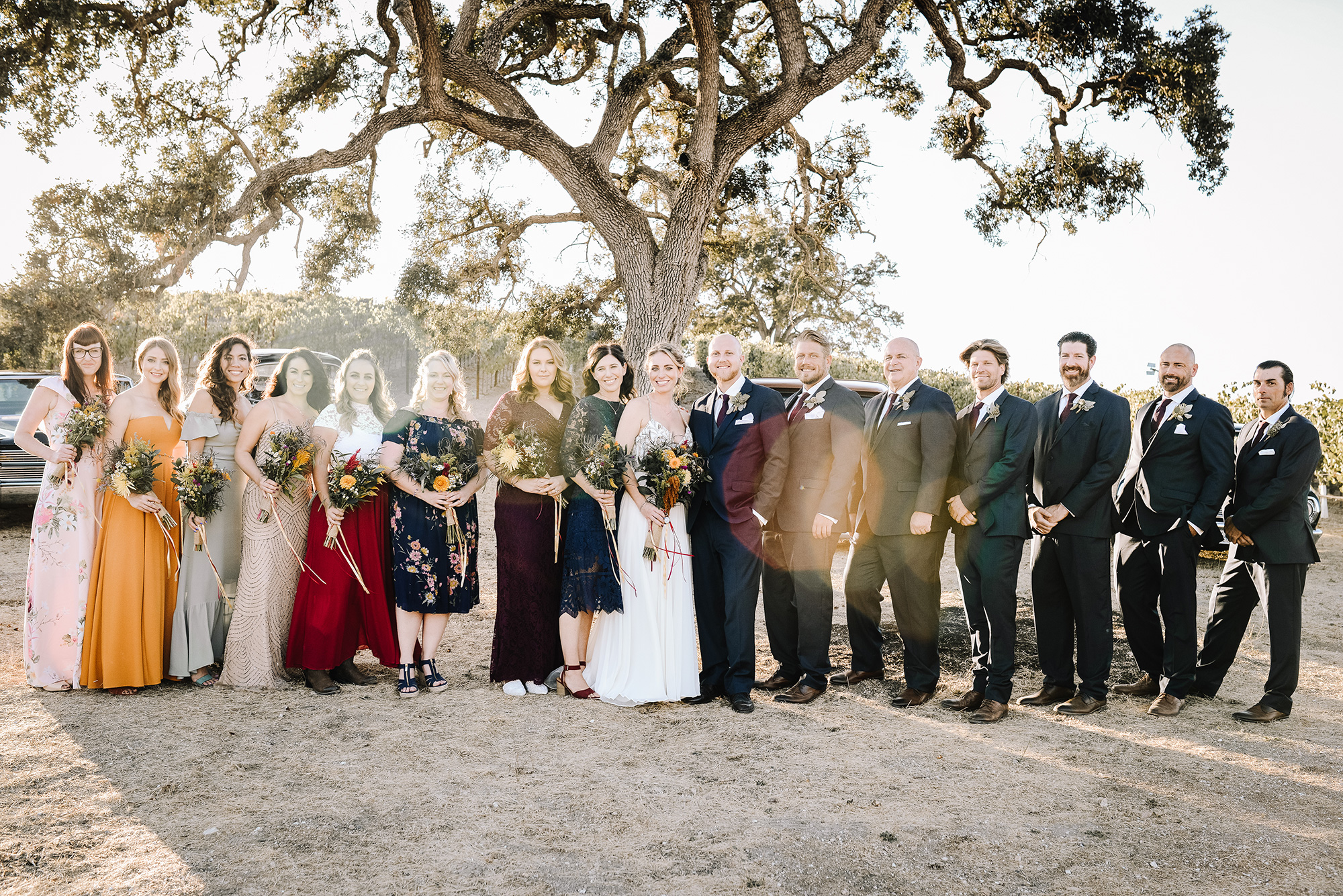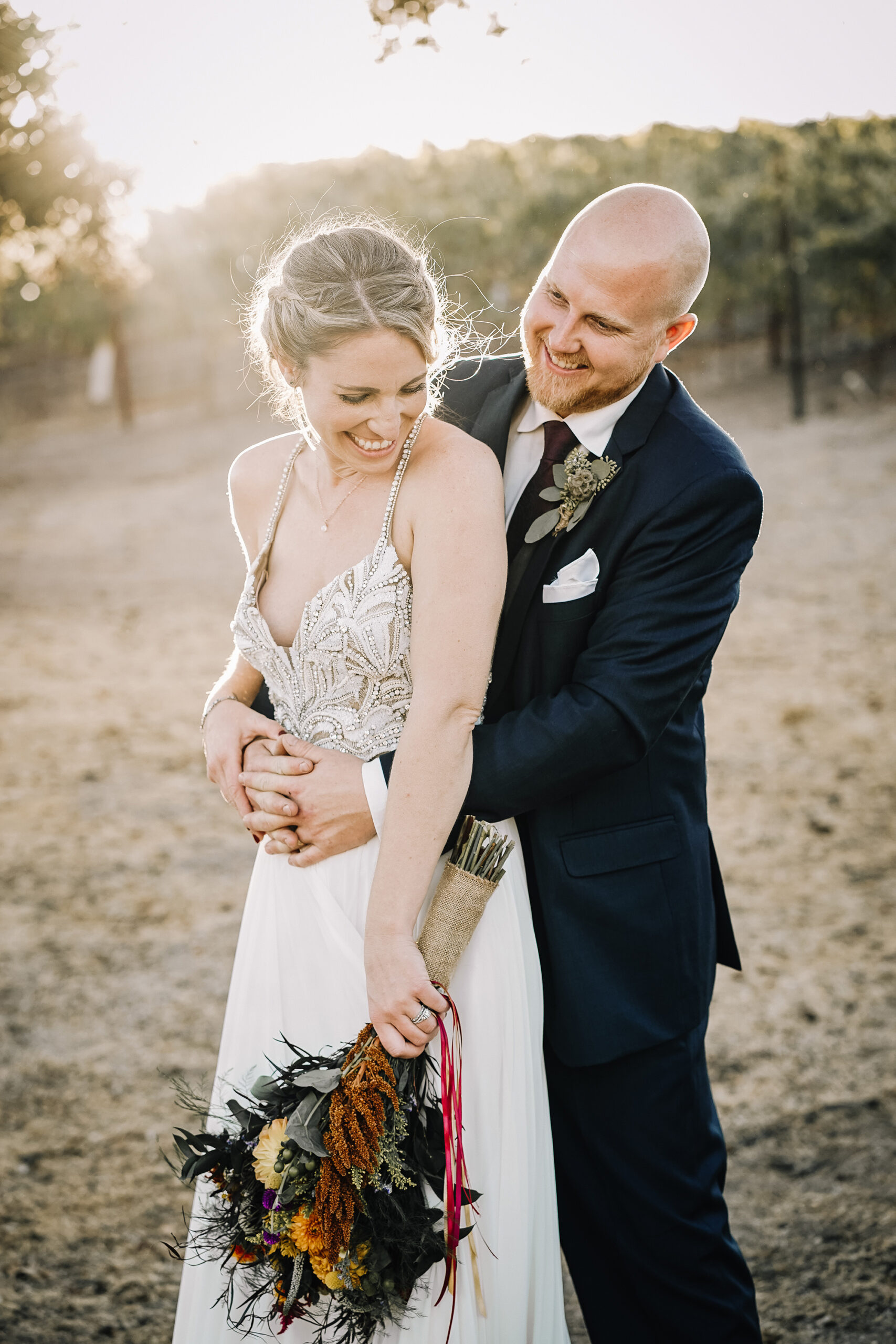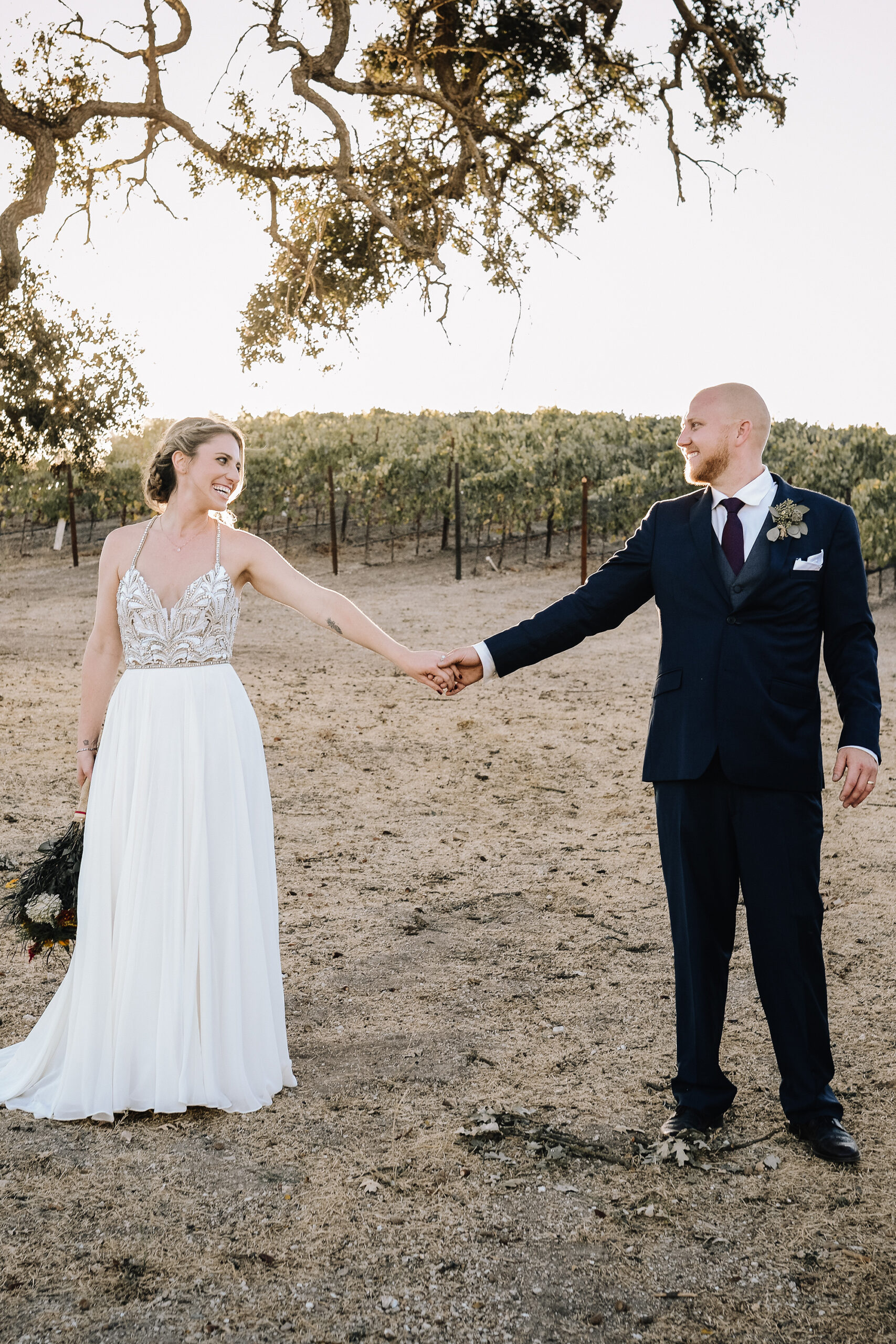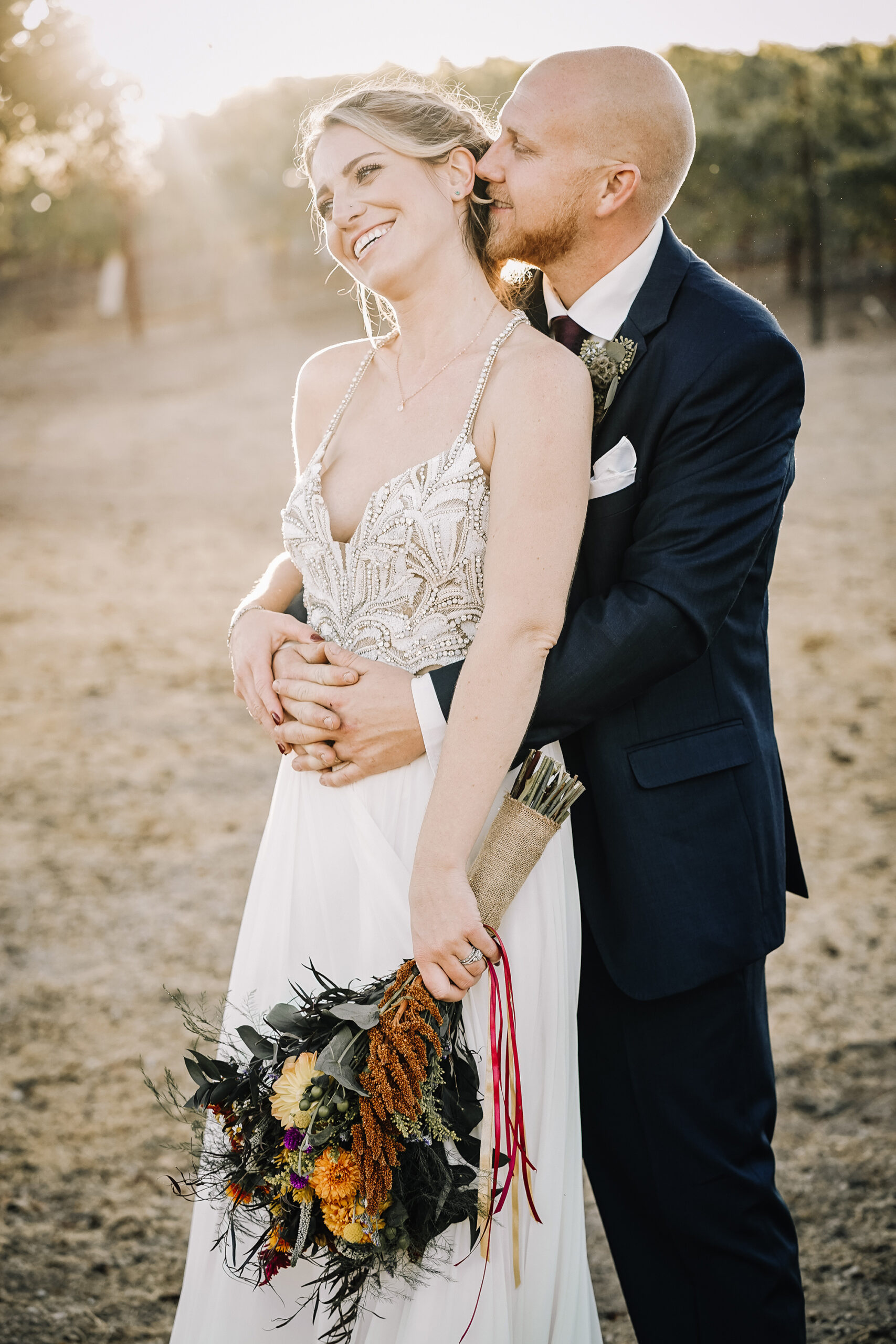 "It really represented who we are, the story of my family-owned boutique winery, the story of us and the importance of our family and friends," smiles Kristen of the wedding day.