Scottish-born Kirsty and Florida local Keith met in Melbourne – which they now call home – and after their first date both Skyped their siblings to say they had found "the one".
The pair decided to marry in Kirsty's homeland of Scotland, and chose a travel theme for the September 1, 2018 day. "Each invitation contained a boarding pass, passport and luggage tag," explains Kirsty. "We held the ceremony at the local church next to where I grew up."
It was a legitimate Scottish wedding, with groom and his crew fully kilted up and bagpipes welcoming guests on arrival. But it was important to Kirsty, 33, and Keith, 35, they include both of their cultures, so they had an African-American style gospel choir sing the bride up the aisle to a rendition of 1,000 Miles.
"The choir wowed the guests further with their rendition of Oh Happy Day and Pharrell's Happy medley. None of our guests could believe we'd found them in such a tiny town!" smiles the bride.
They held their reception in a 14th century castle in the middle of the beautiful Scottish countryside. "Guests mingled in the courtyard and drank beer from 'Keith brewery'," explains the bride. "After the speeches, we danced into the small hours combining traditional Scottish country dancing tunes with Mo-town funk."
Photos courtesy of Ciara Menzies Photography.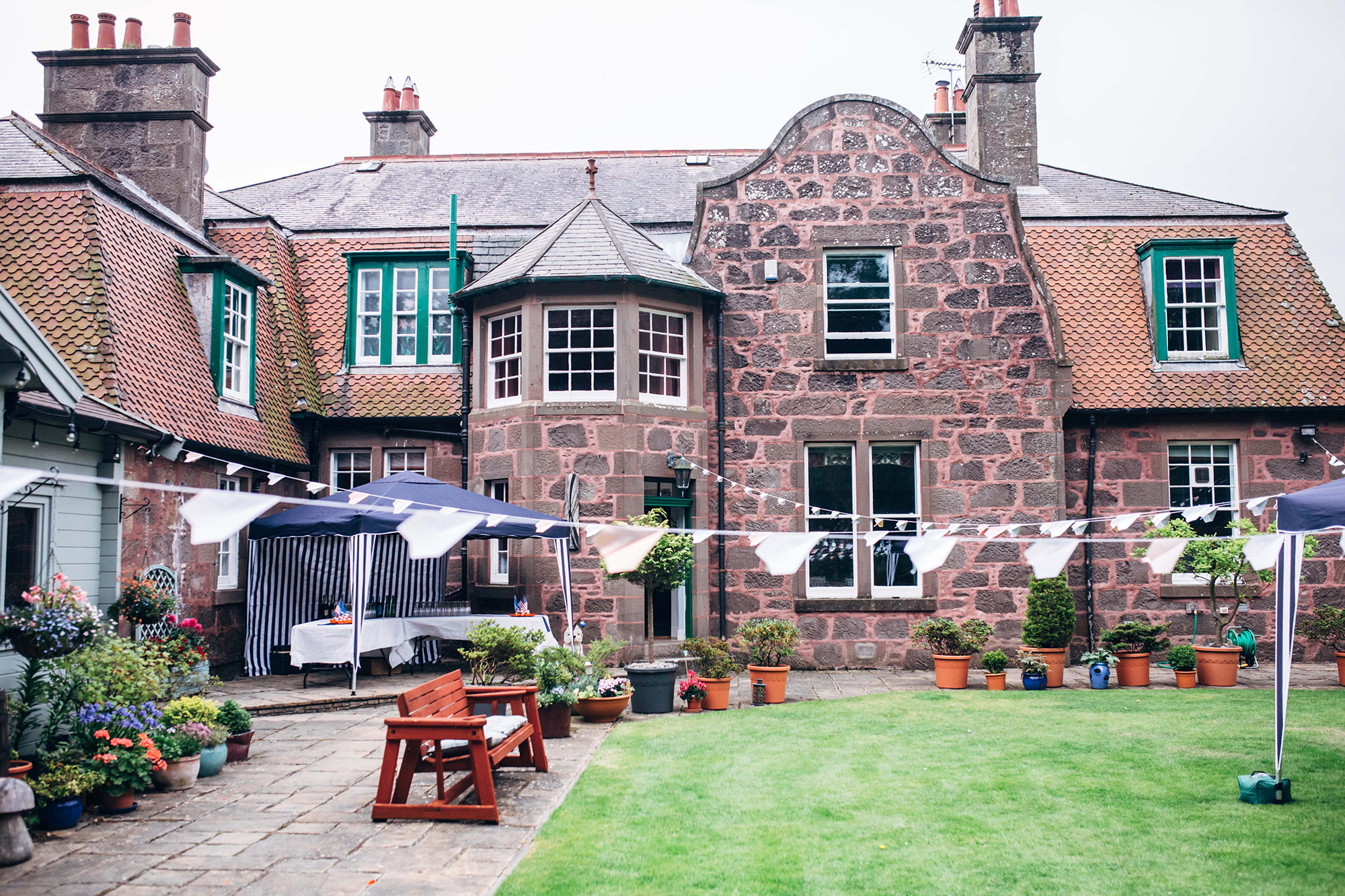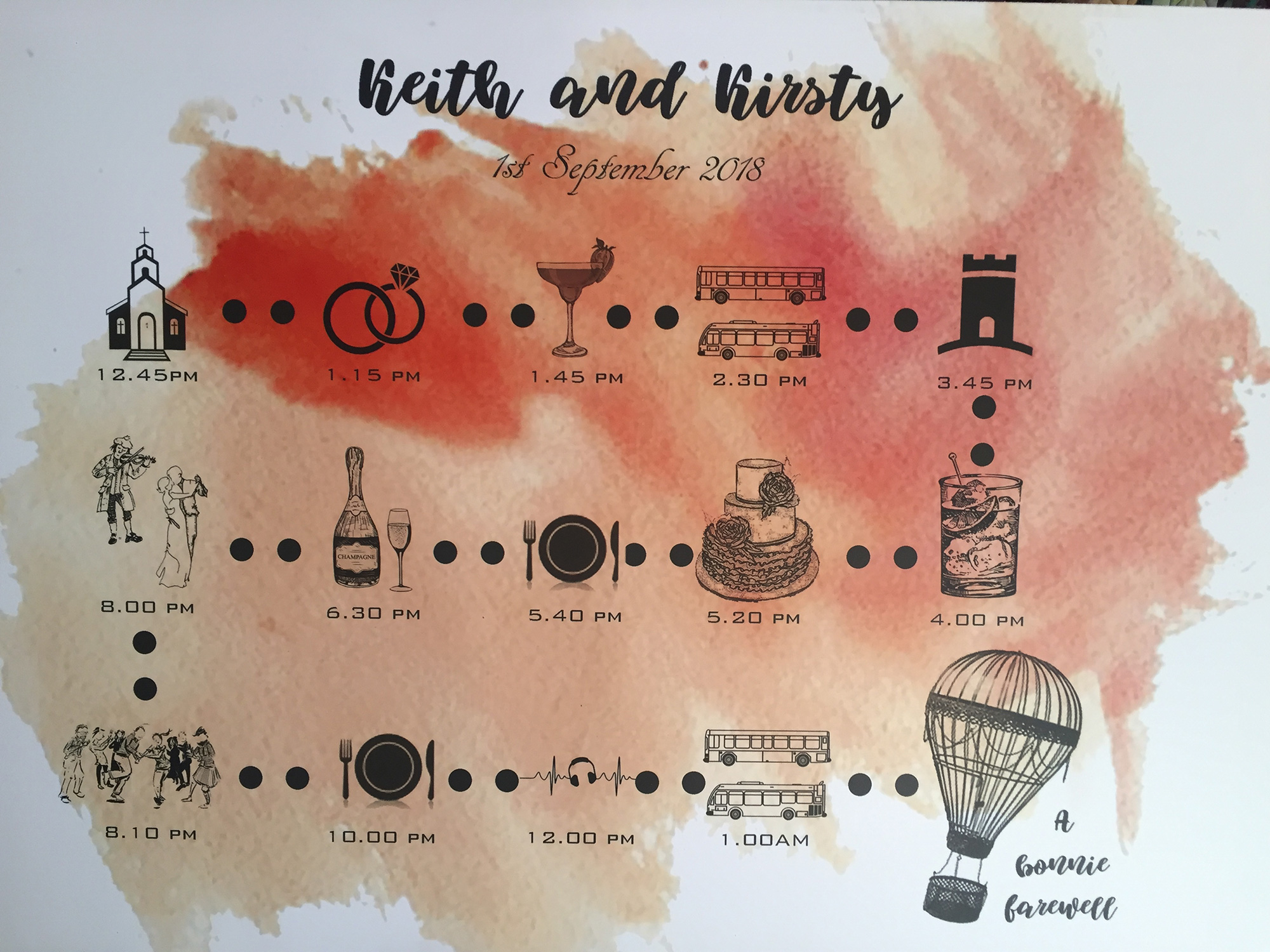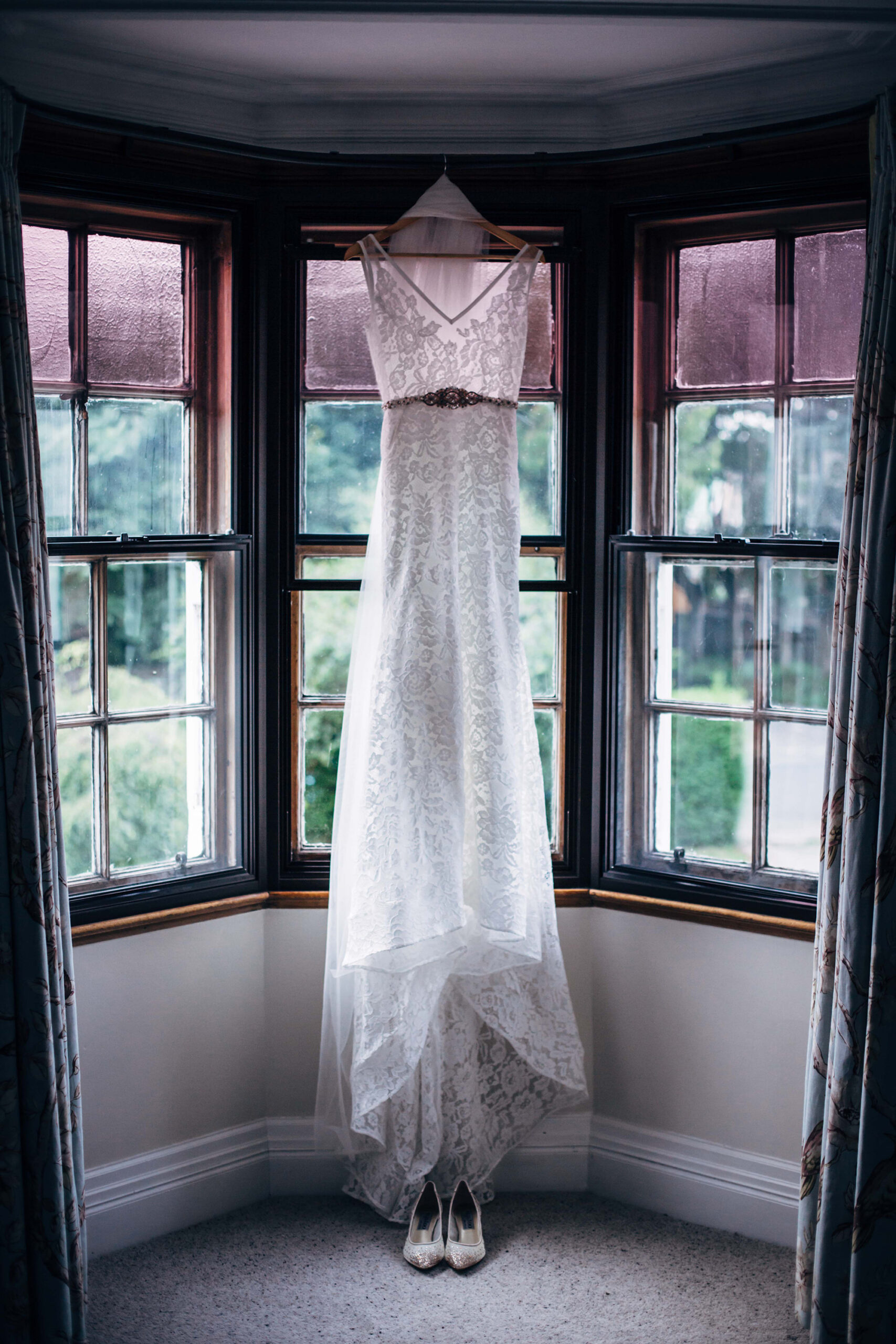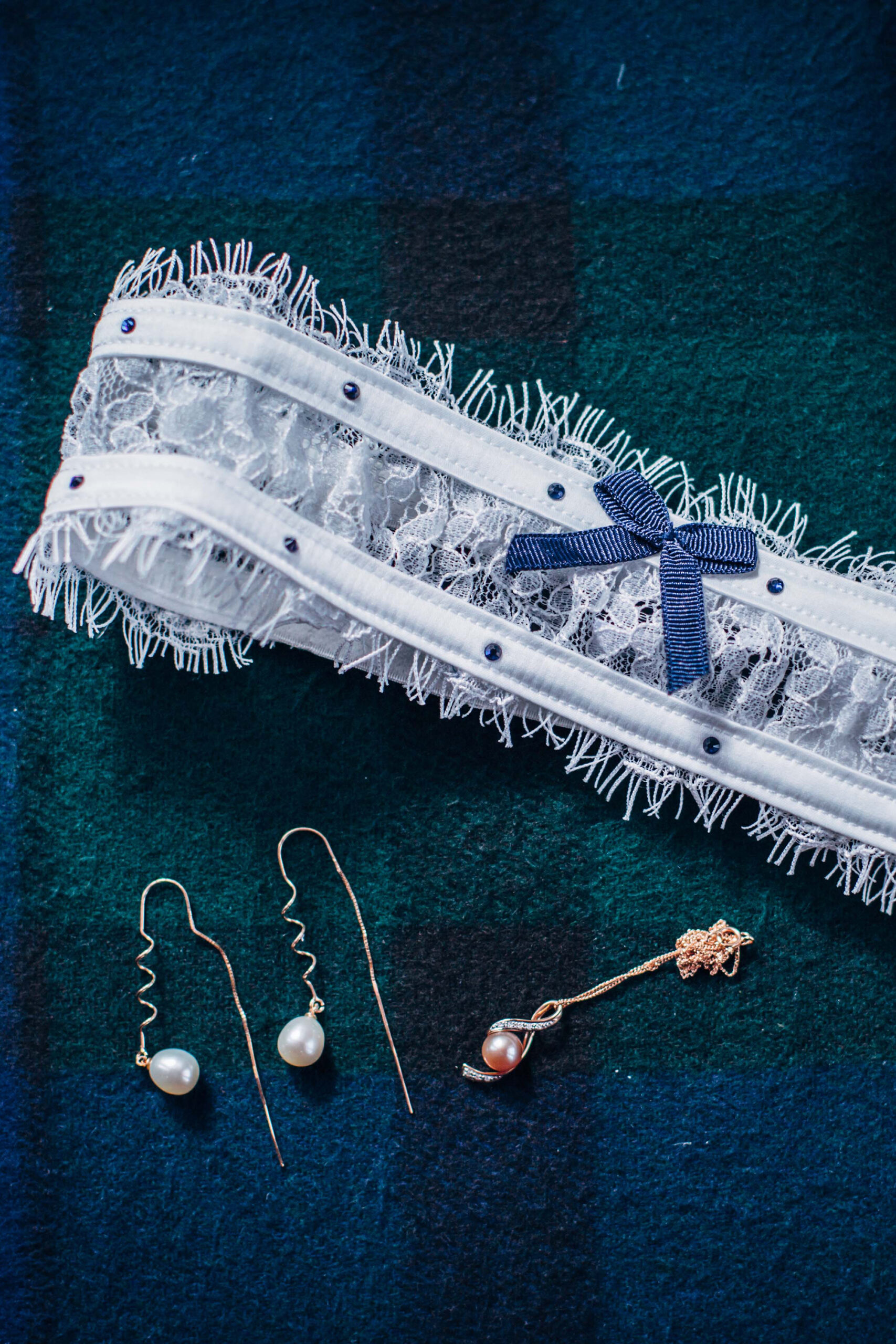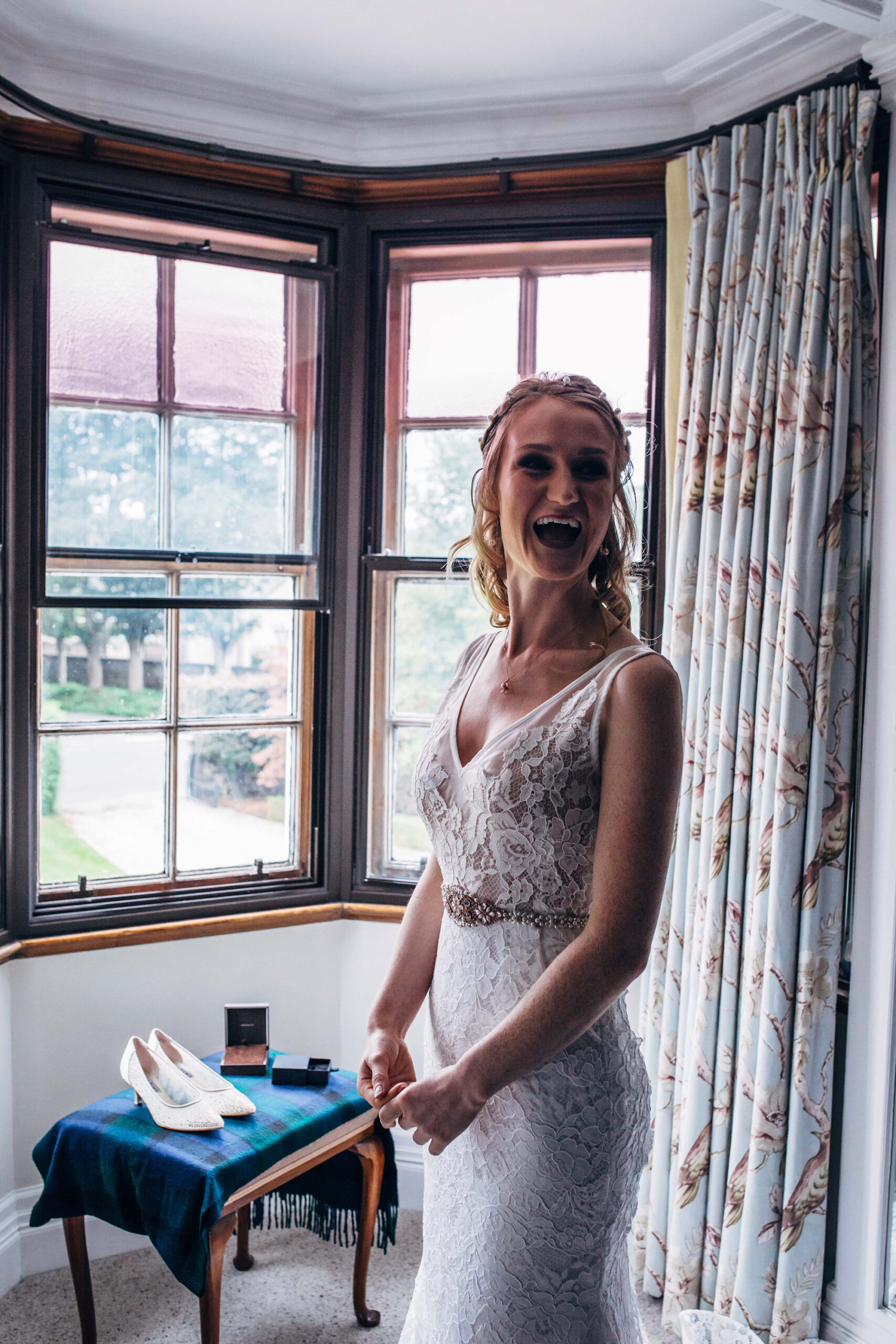 "My dress was unique, comfortable and fit me off the rack," explains Kirsty.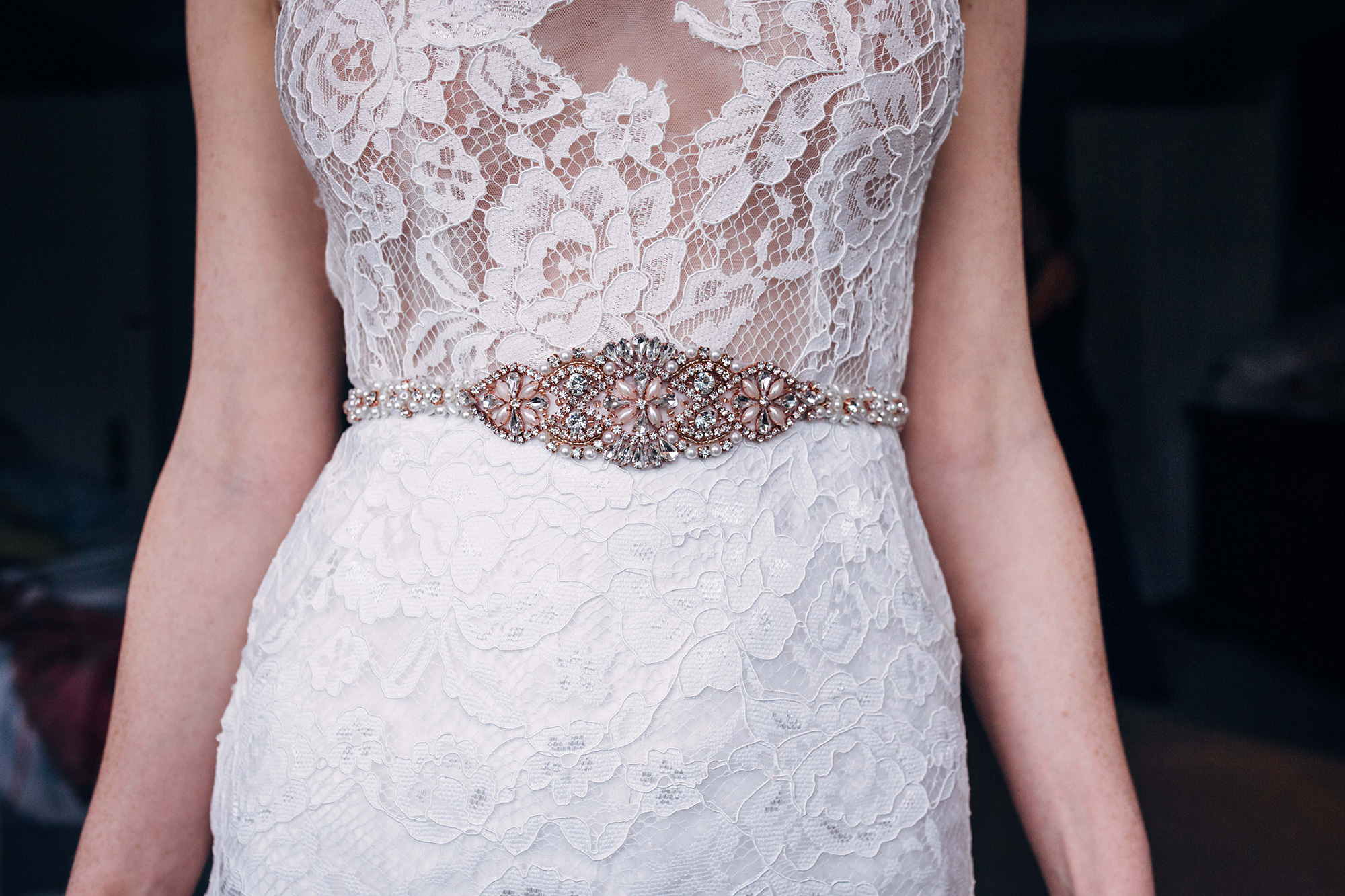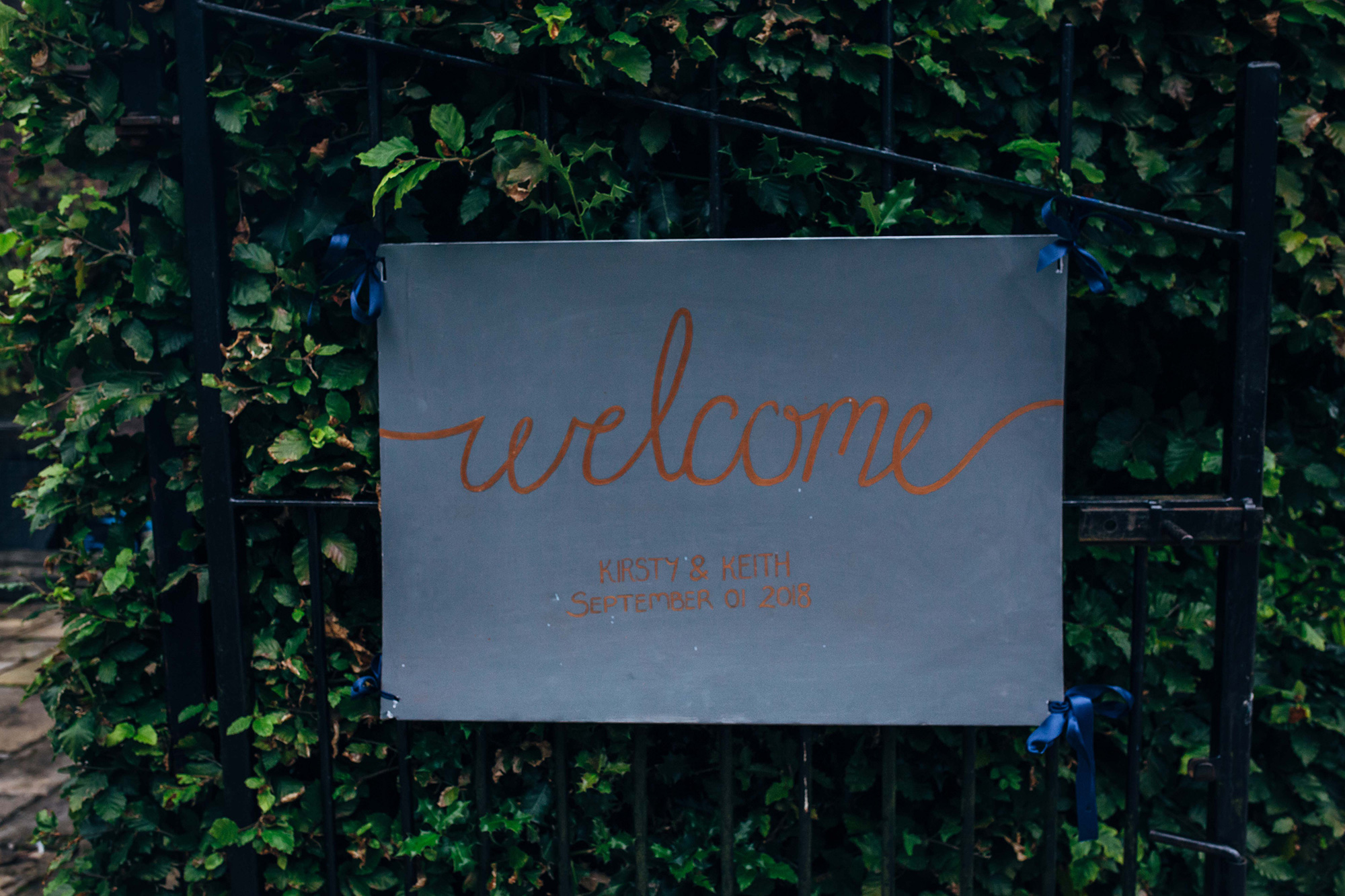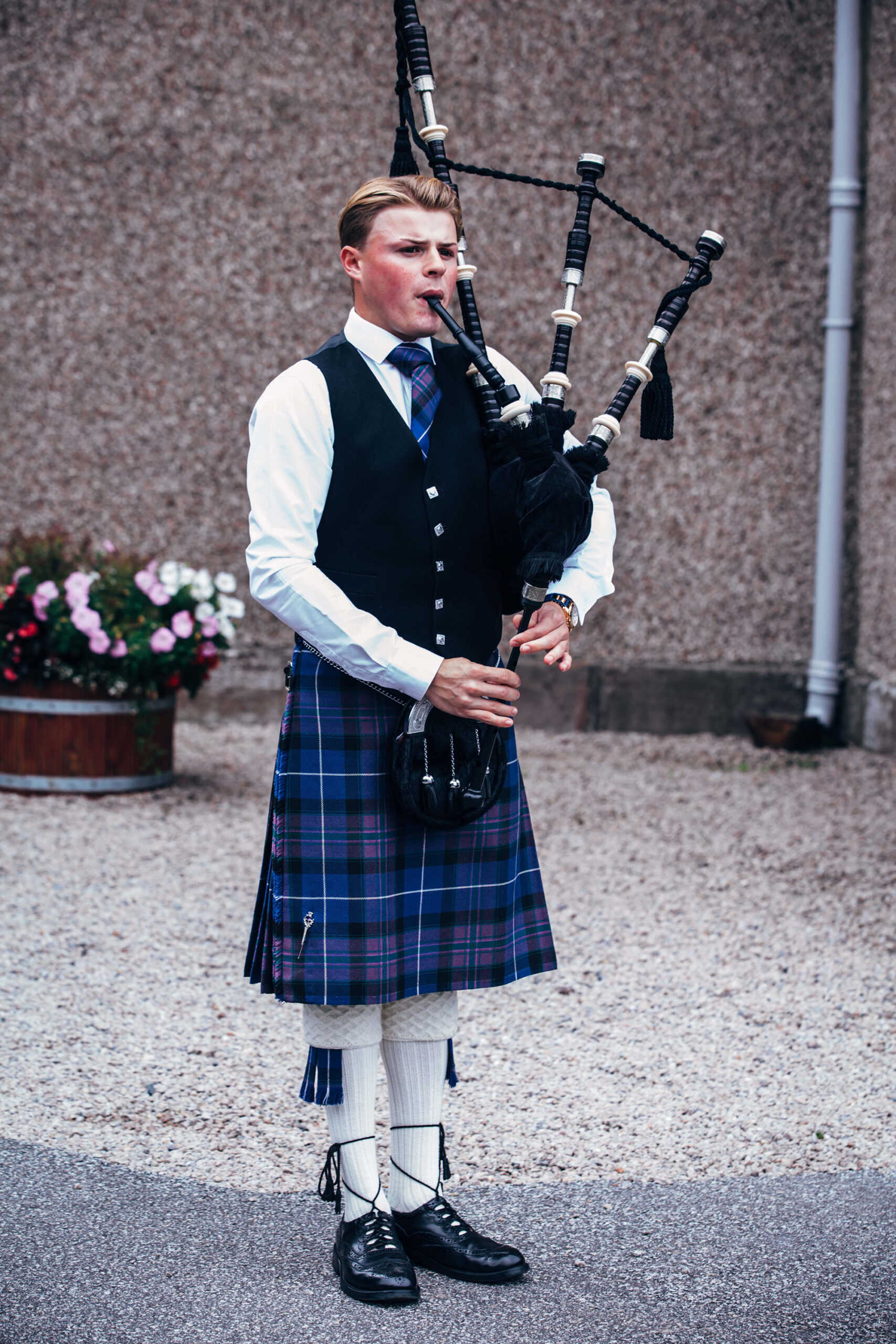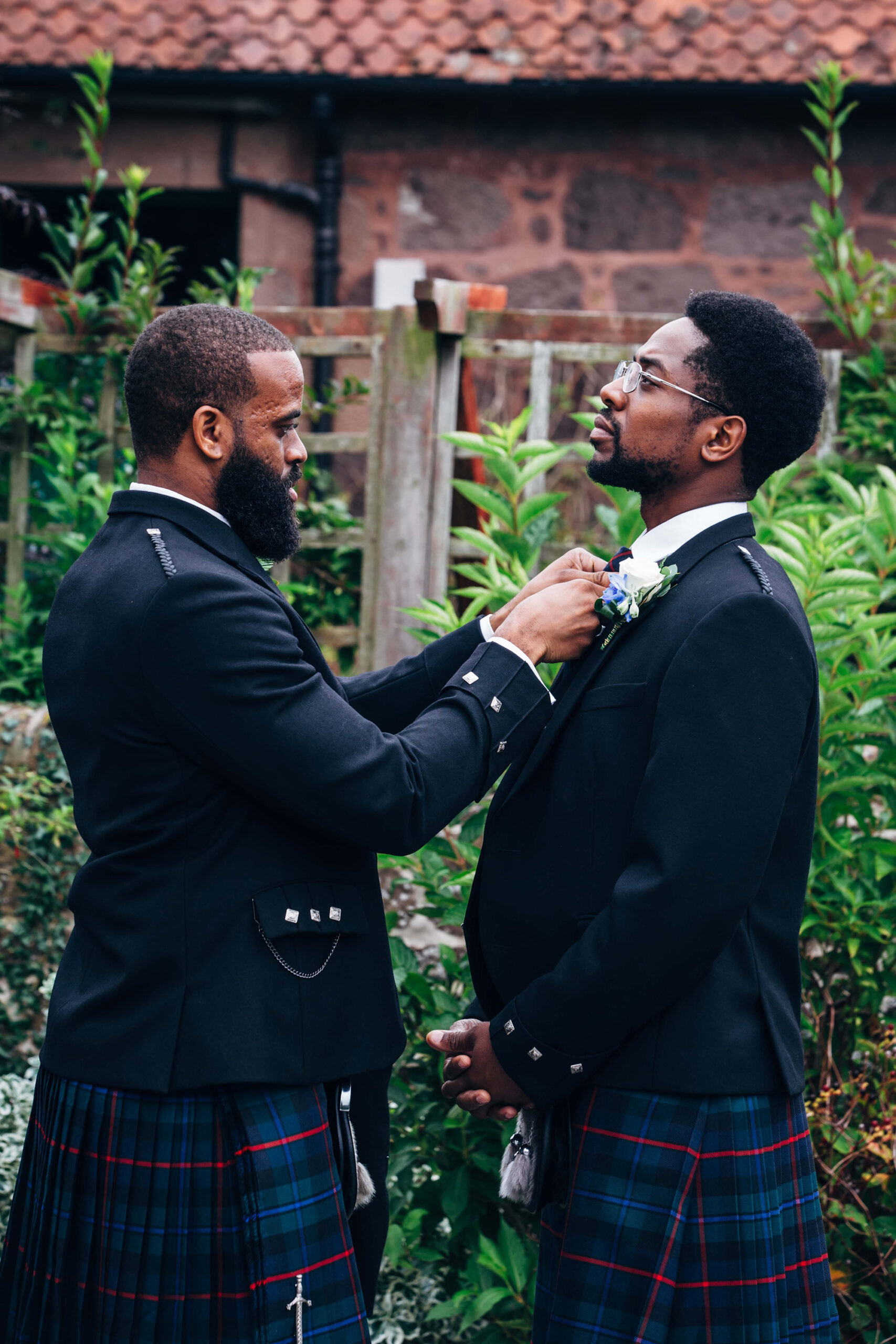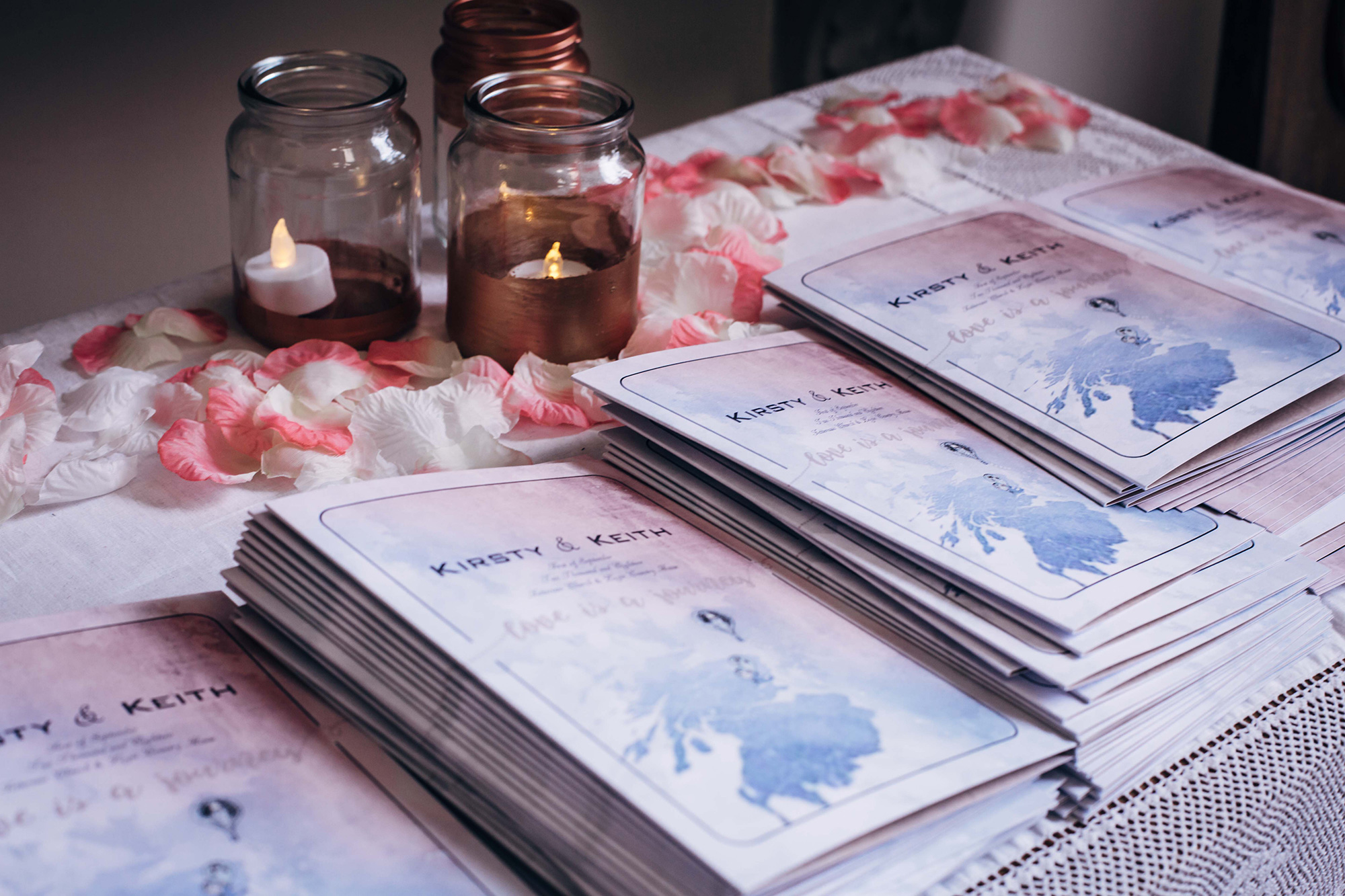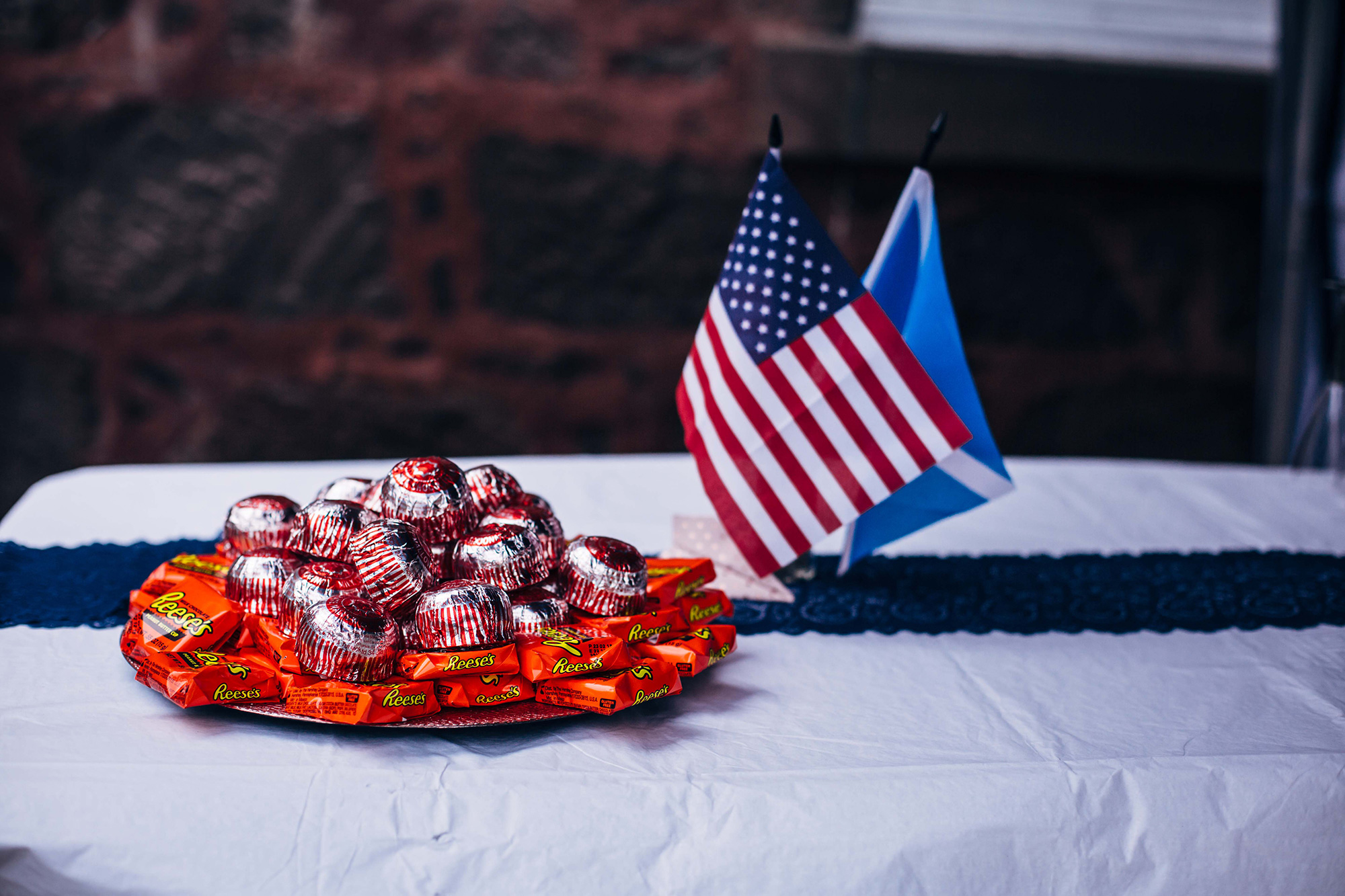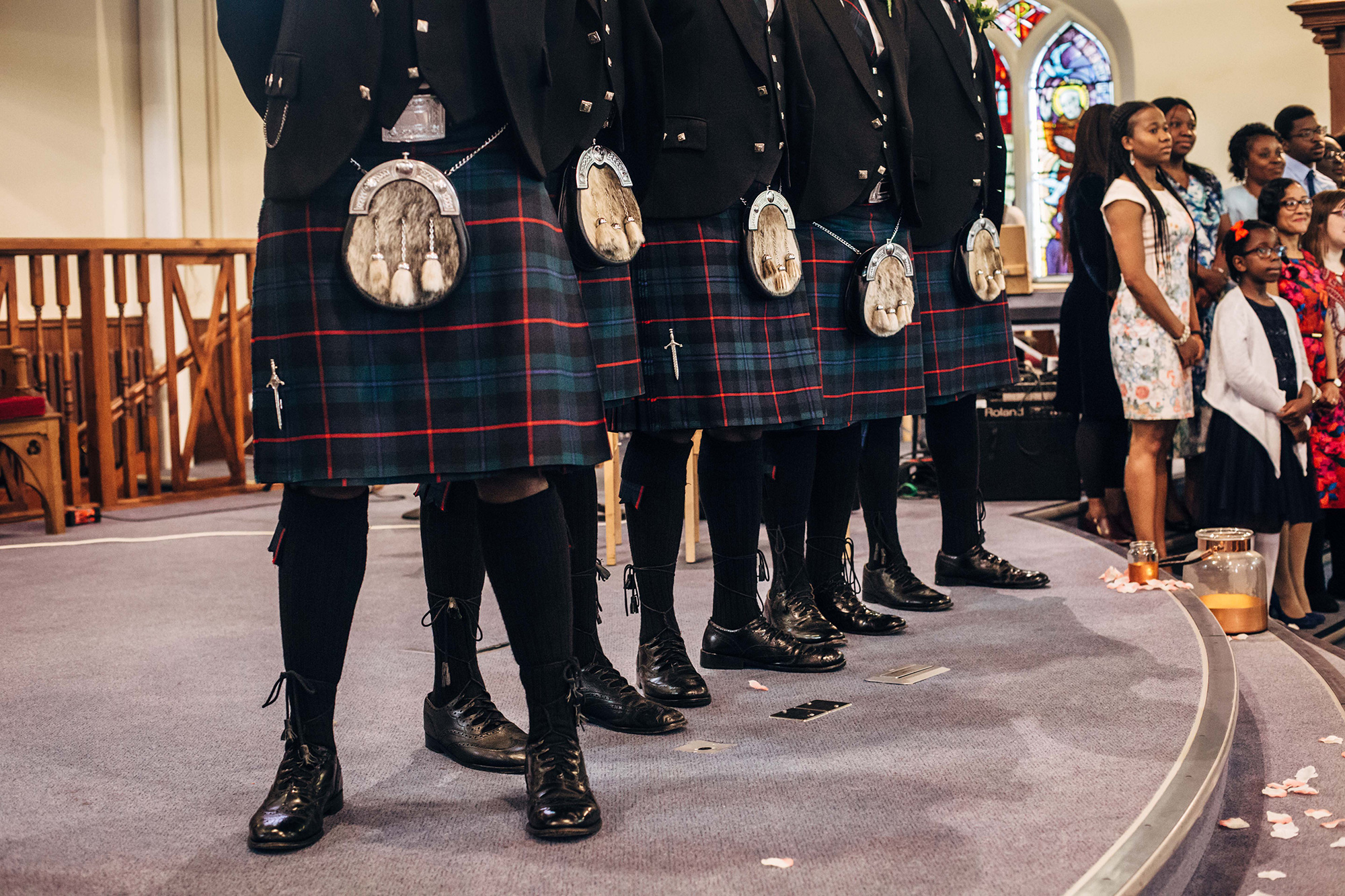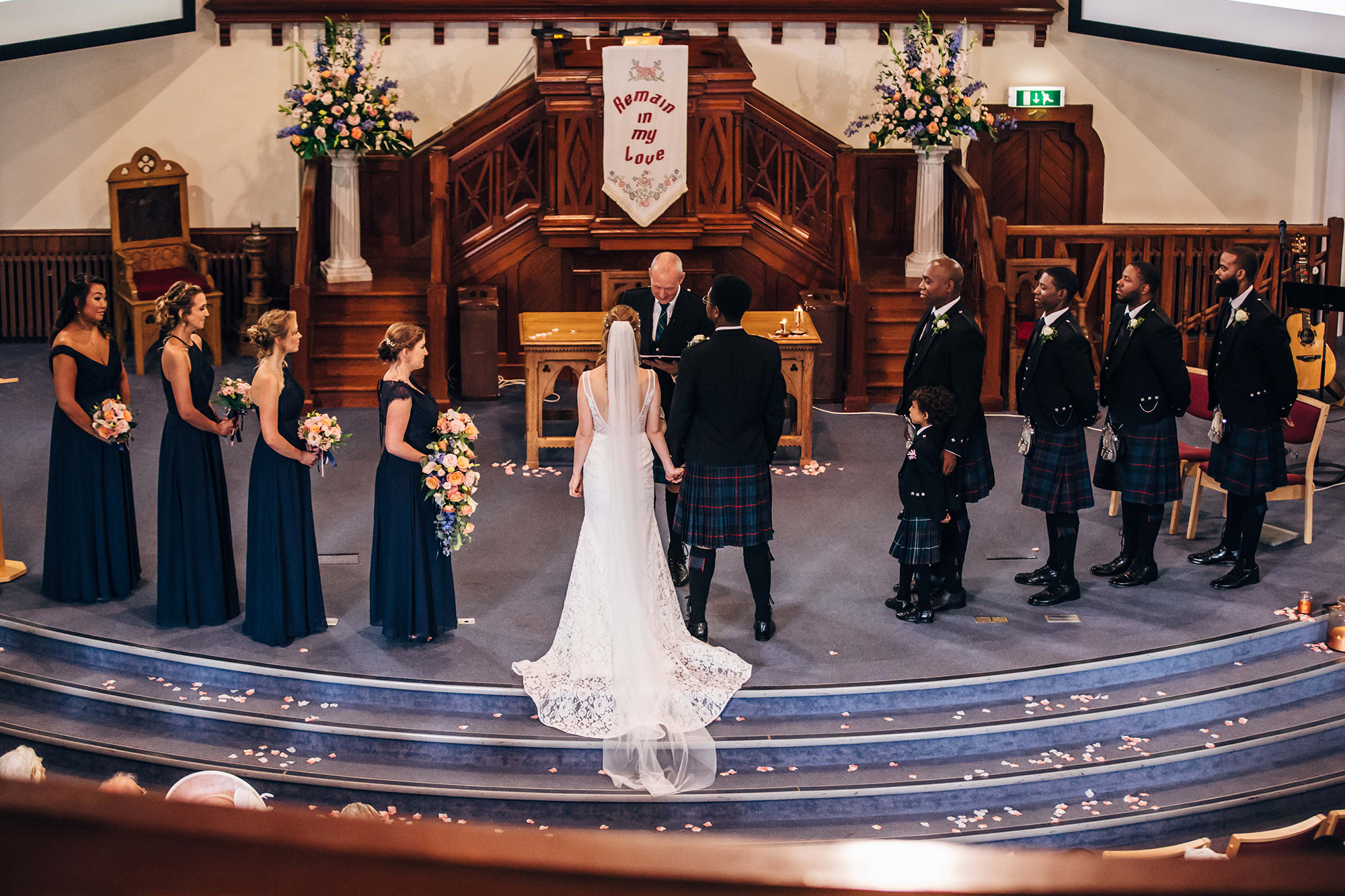 "Throughout the sermon were jokes like 'what to do if you experience times of turbulence through marriage'," laughs Kirsty of the airline-themed ceremony.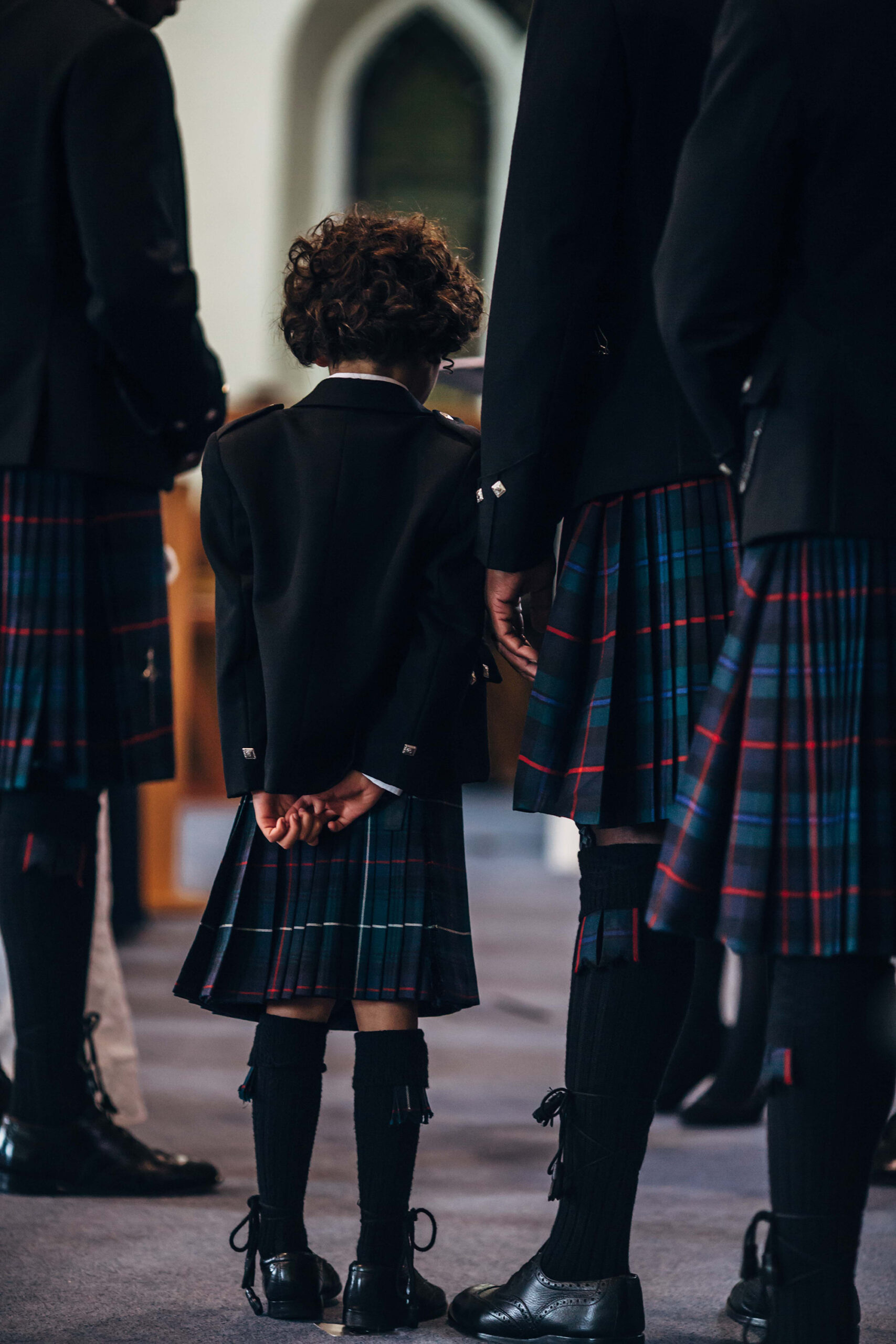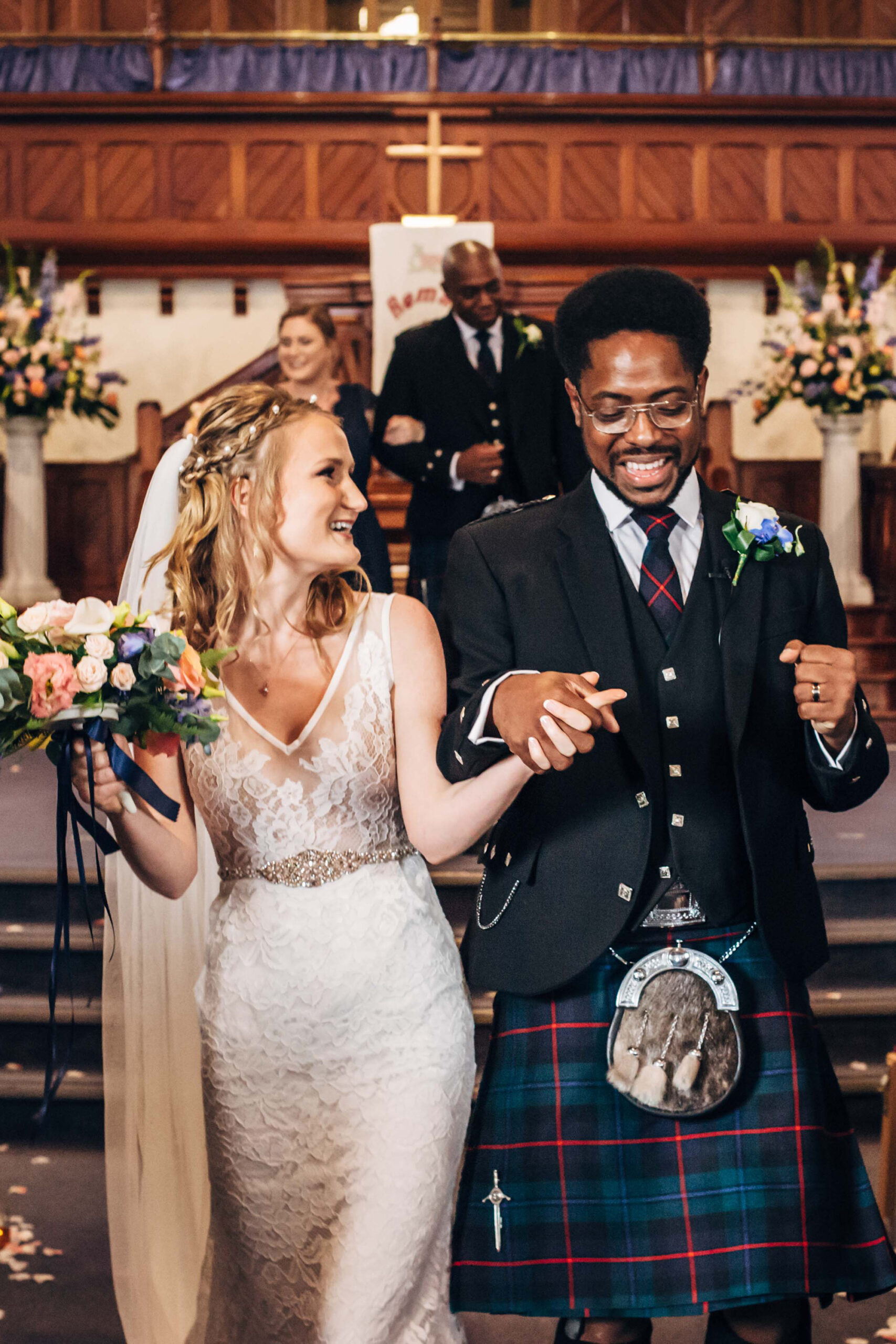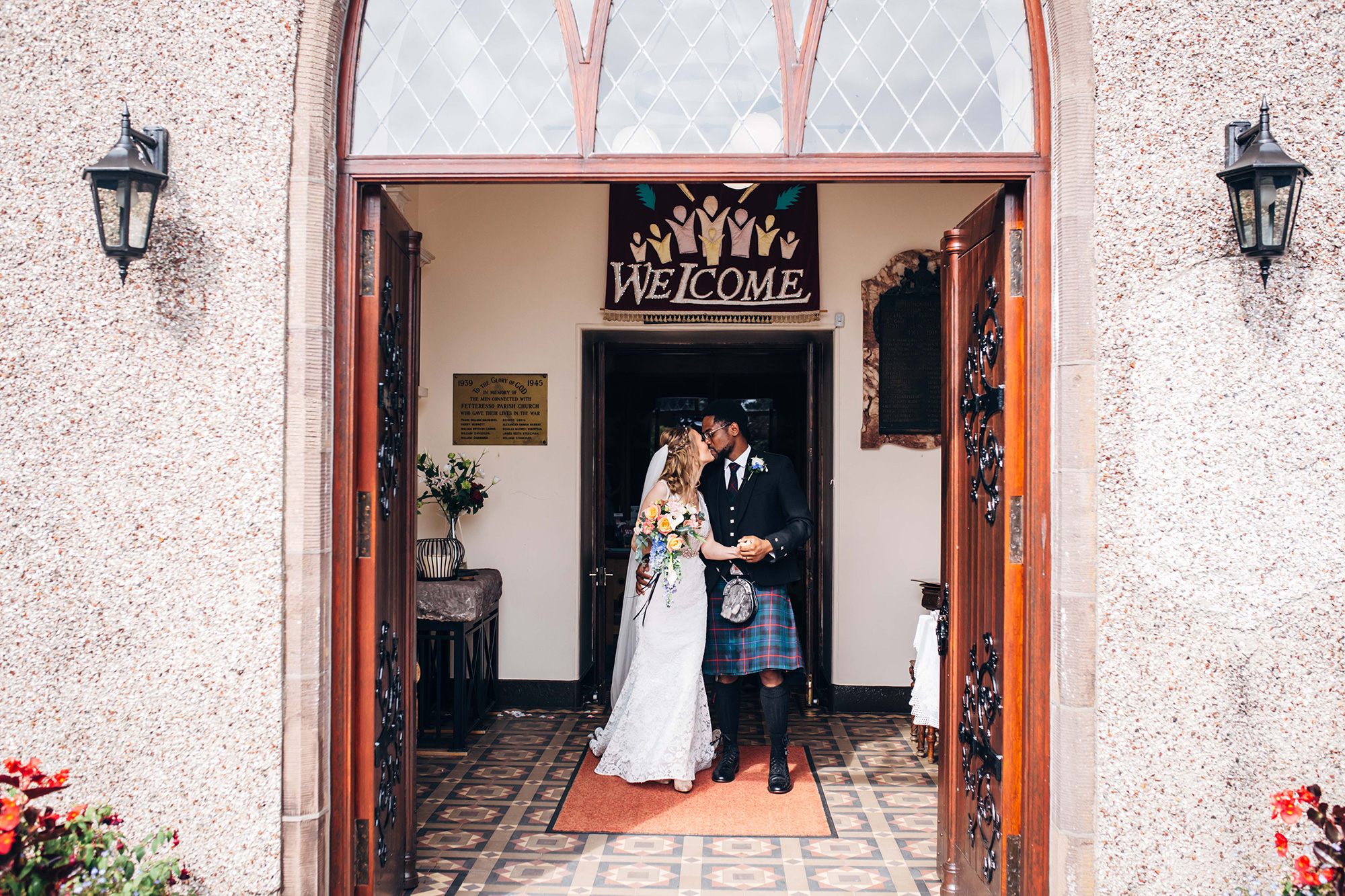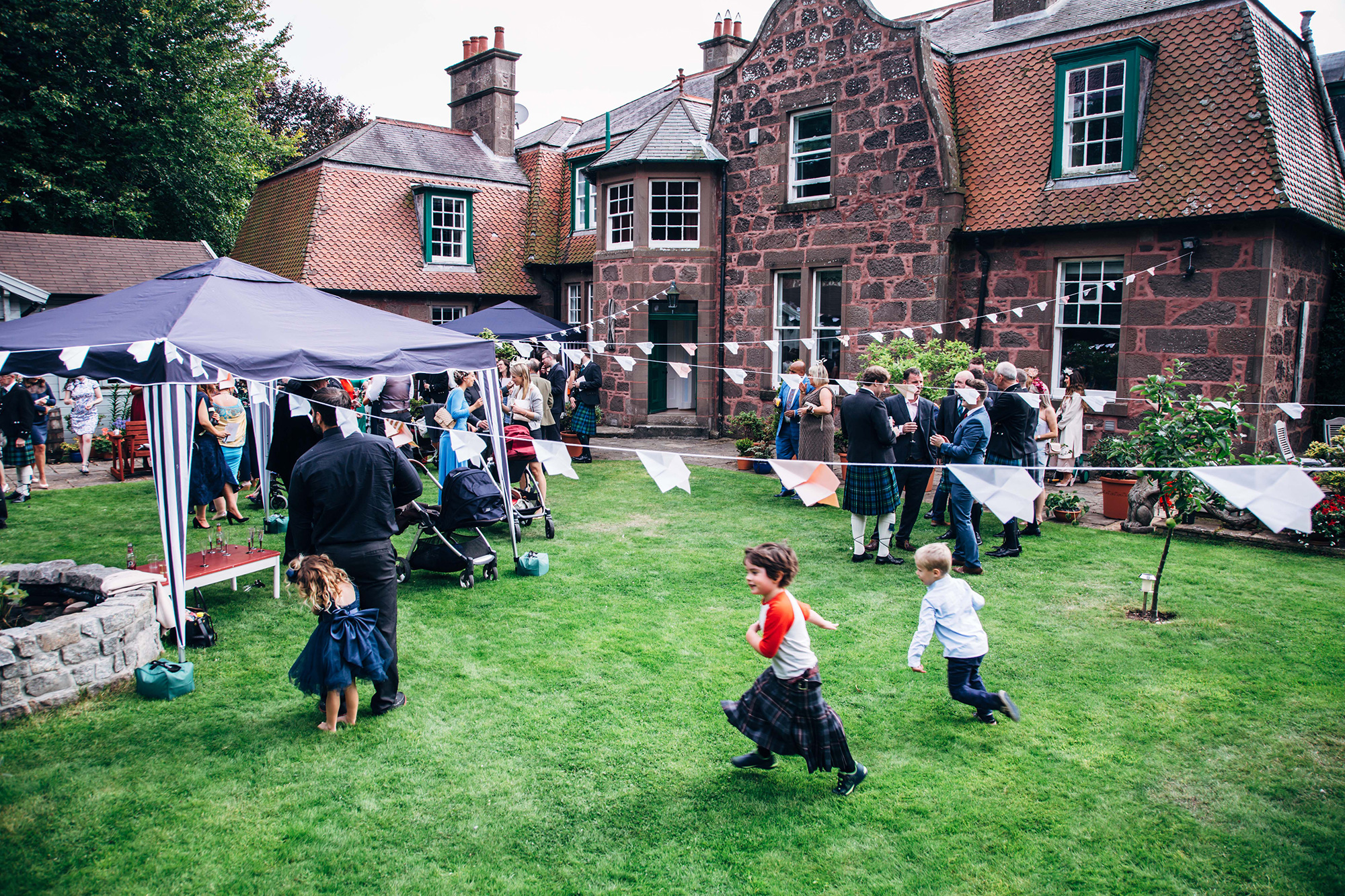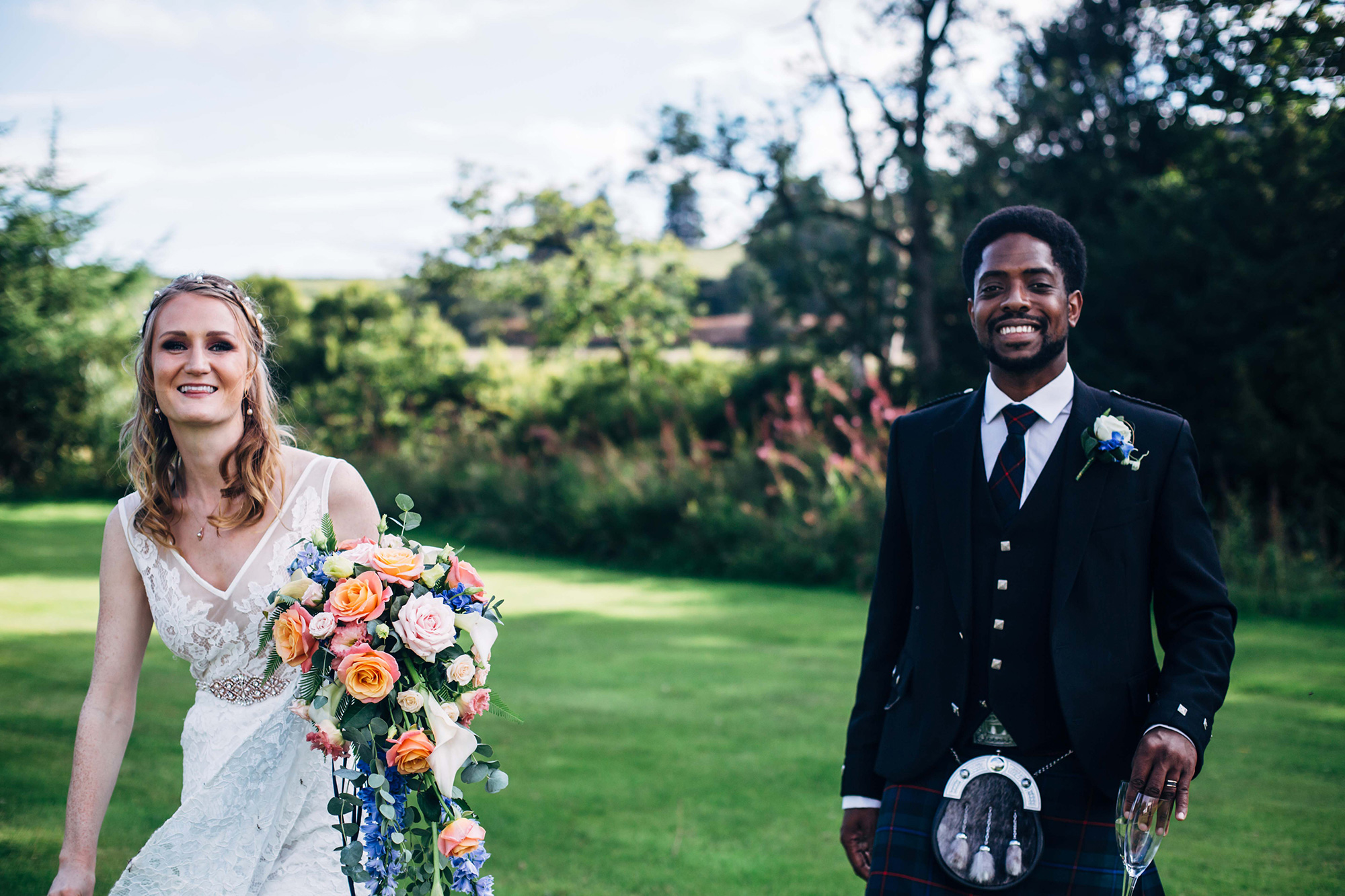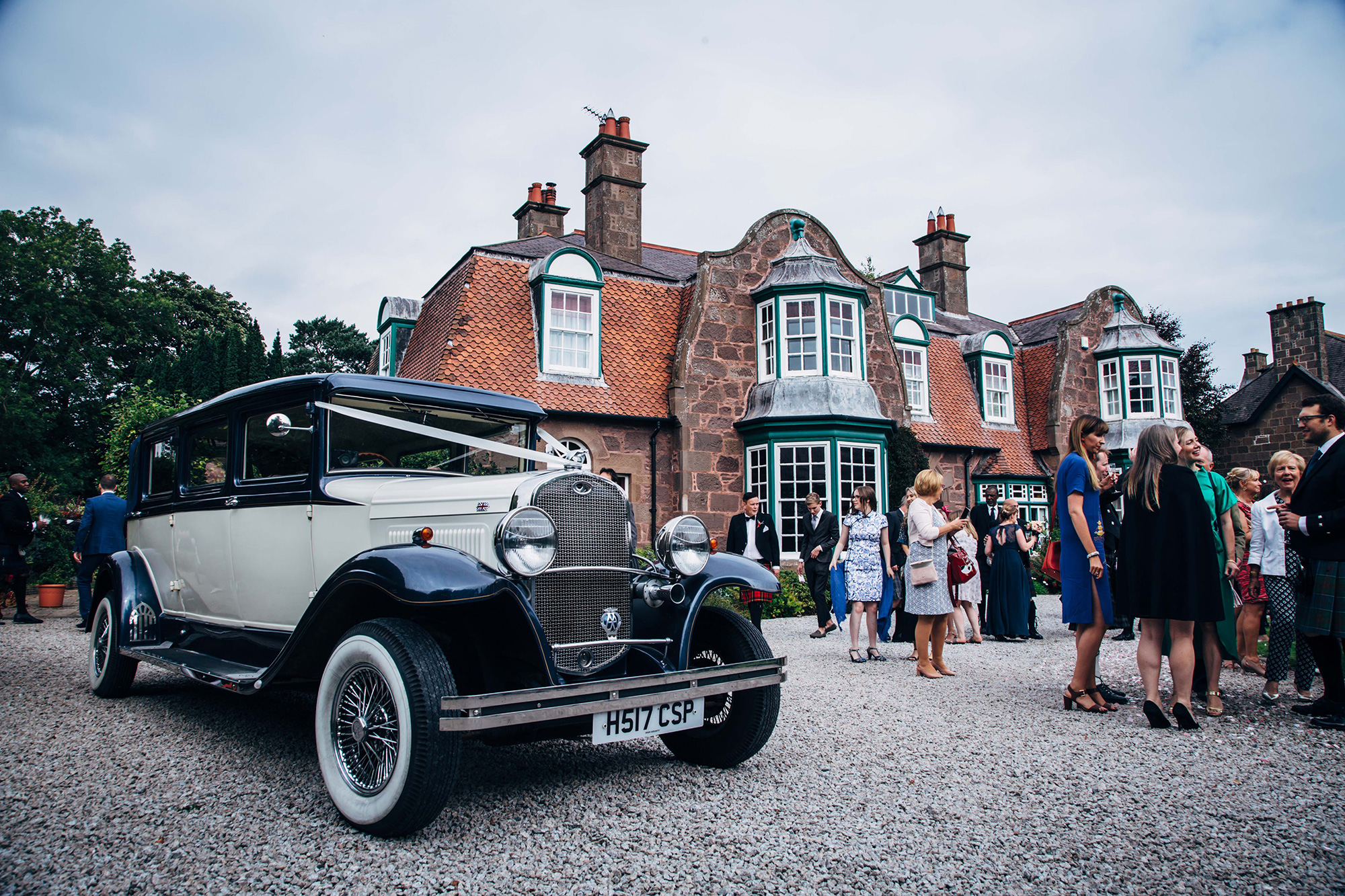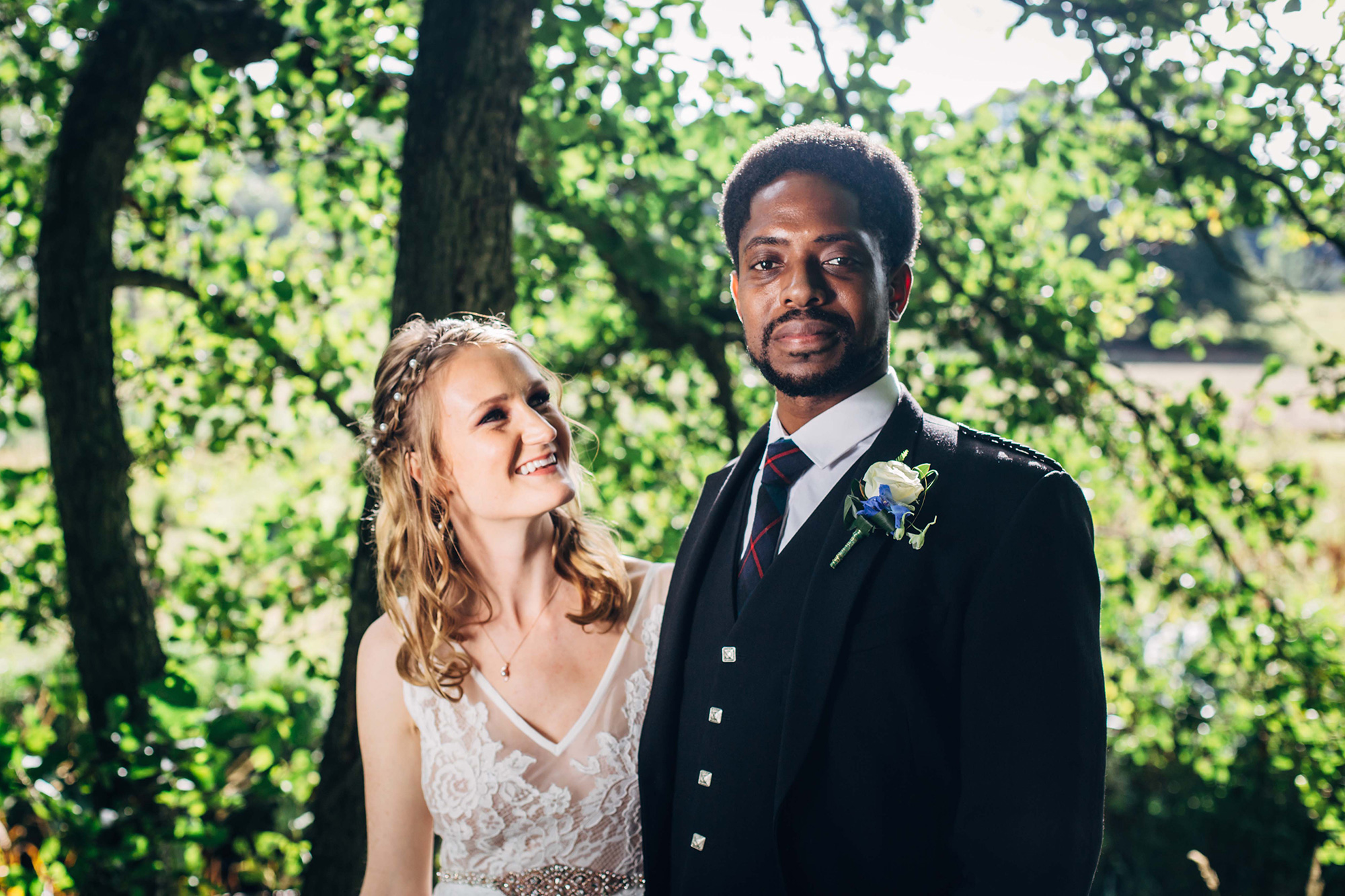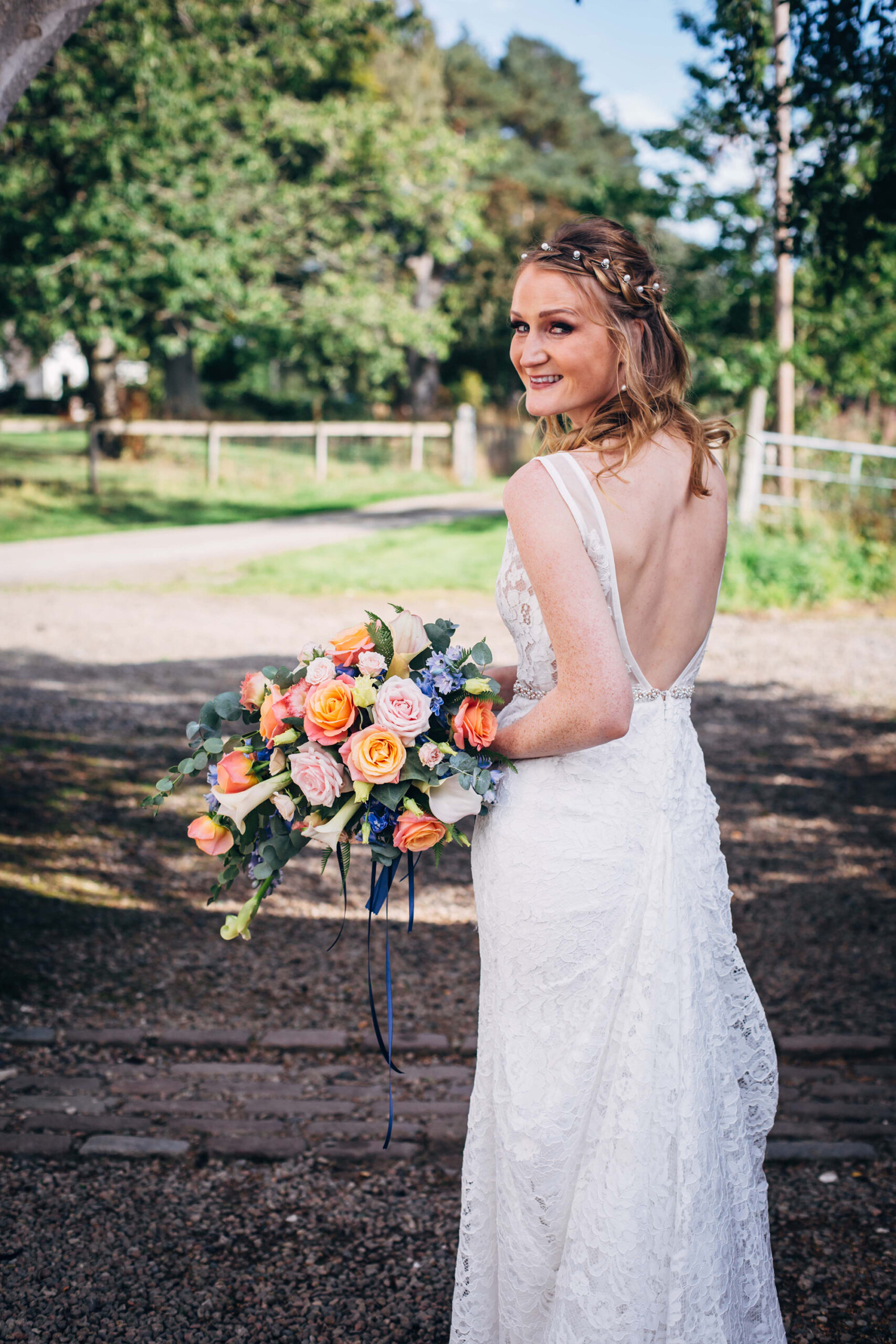 The bride carried a teardrop bouquet made of blue delphiniums, Miss Piggy roses, sweet avalanche calla lilies and champagne lisianthus.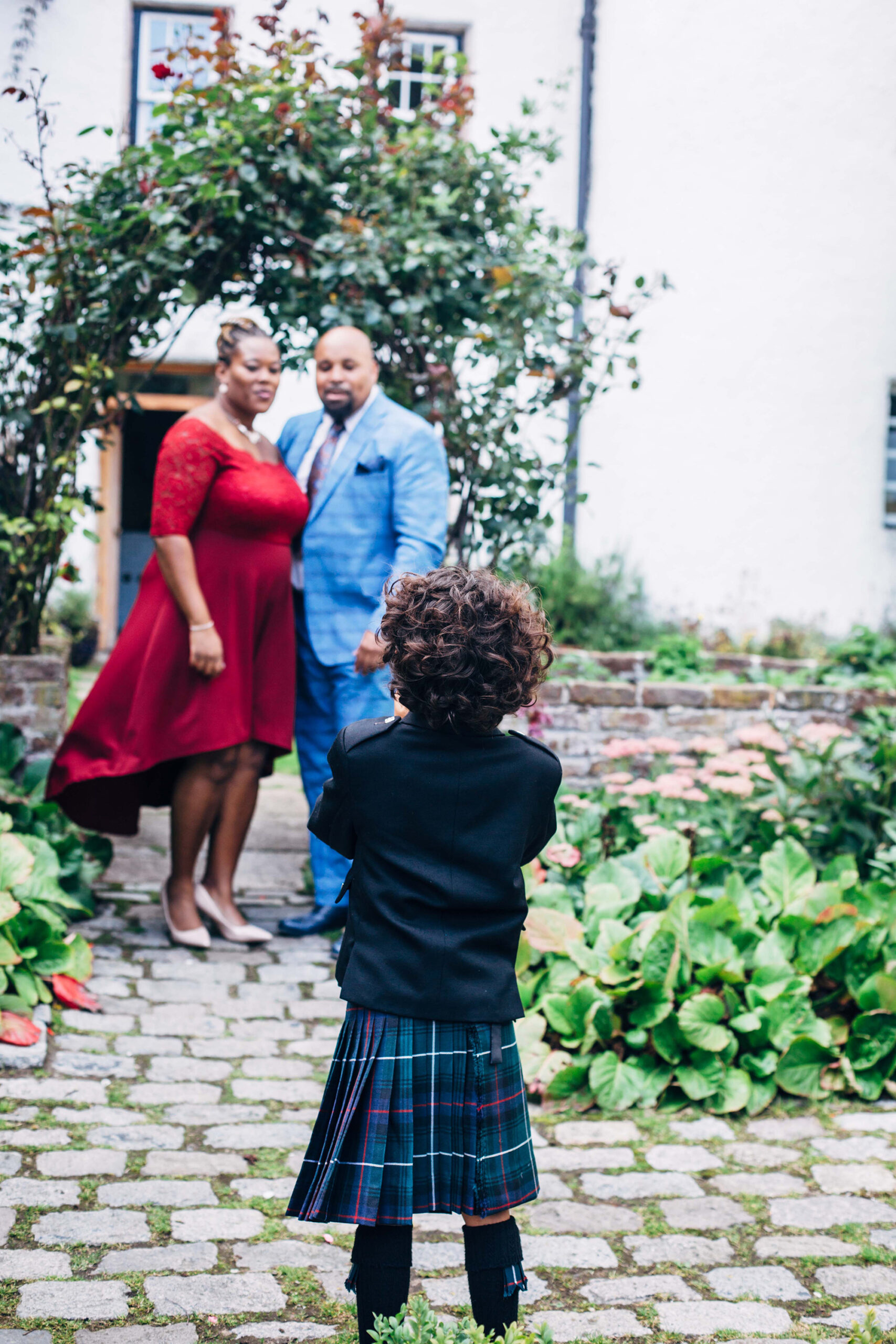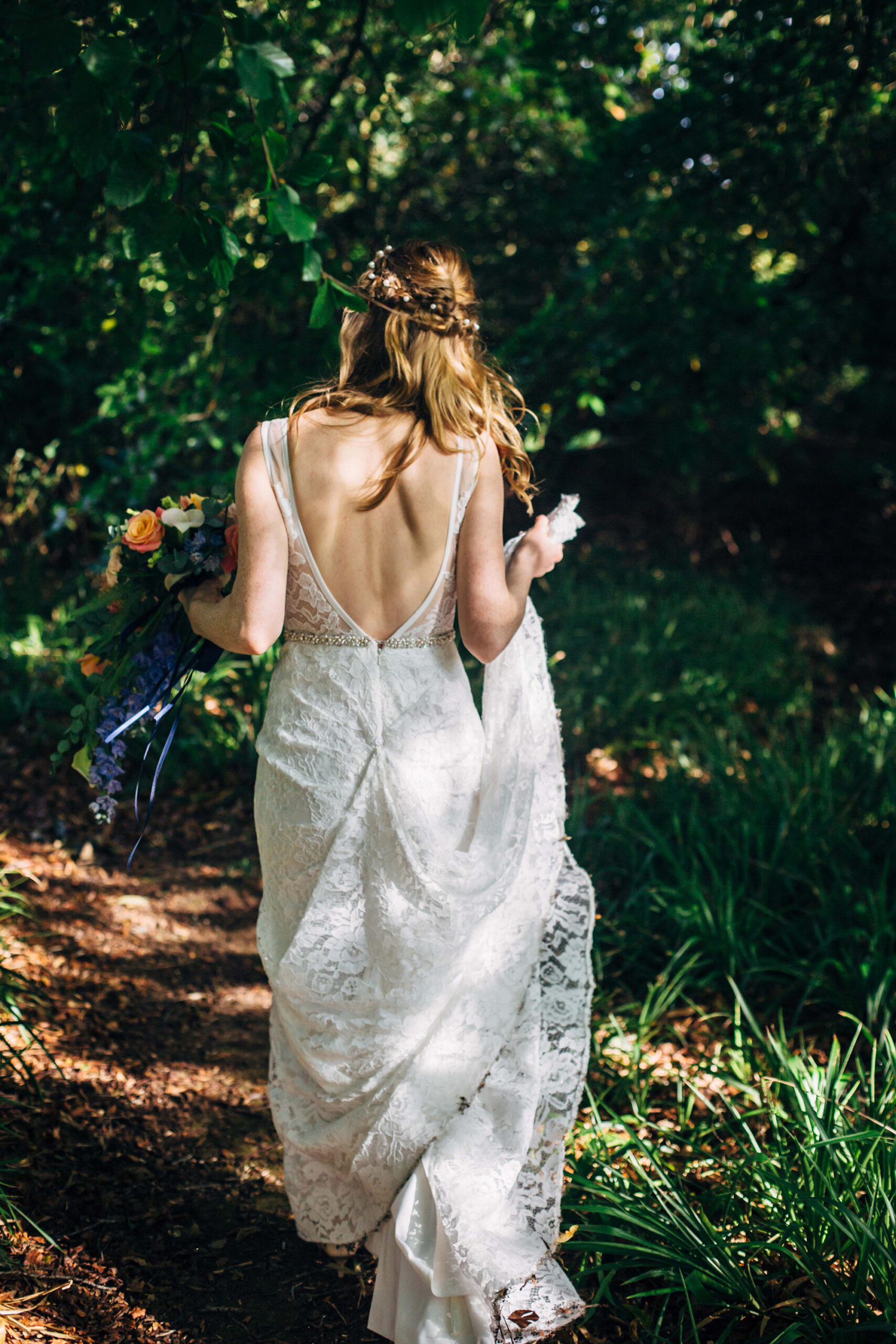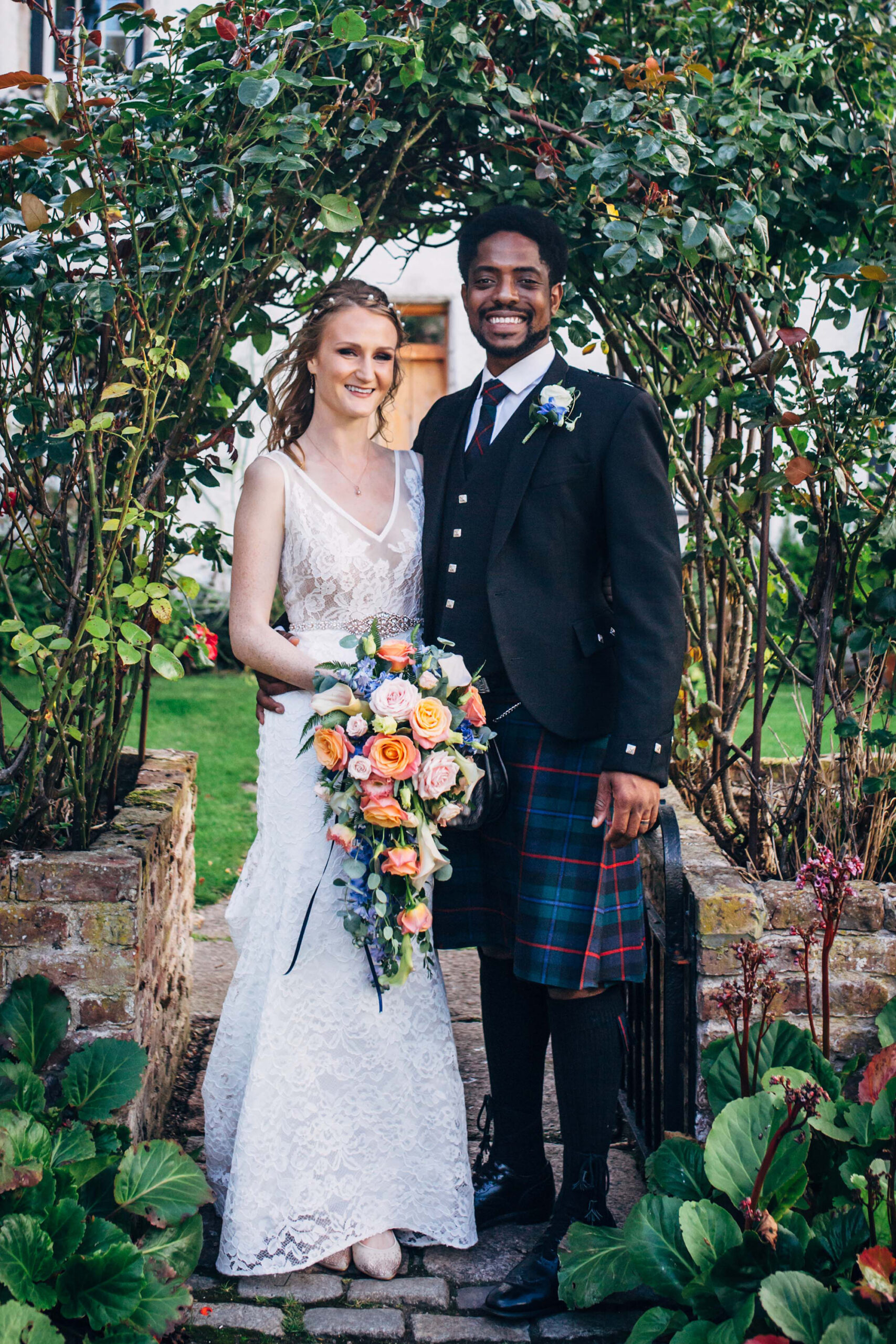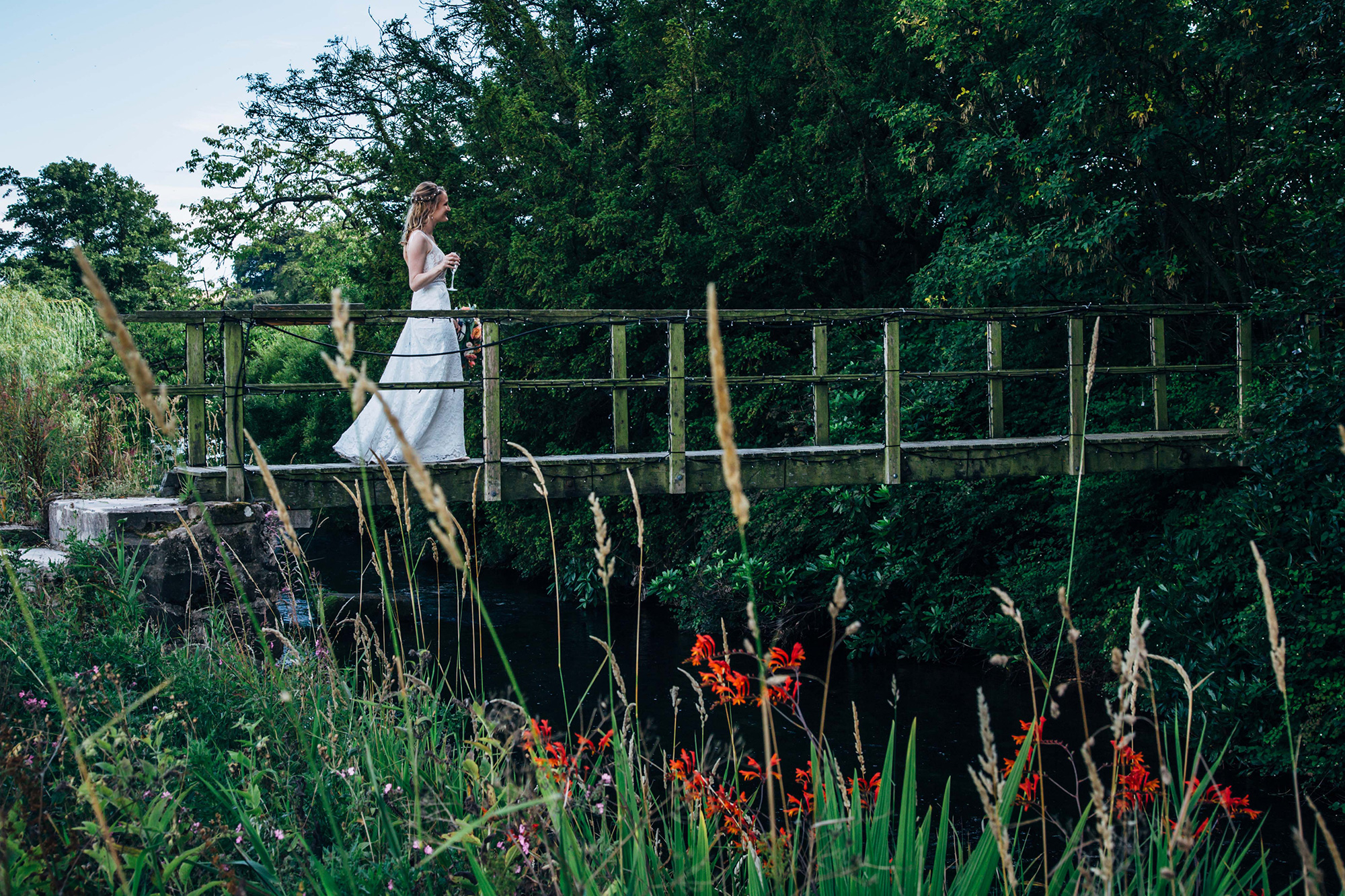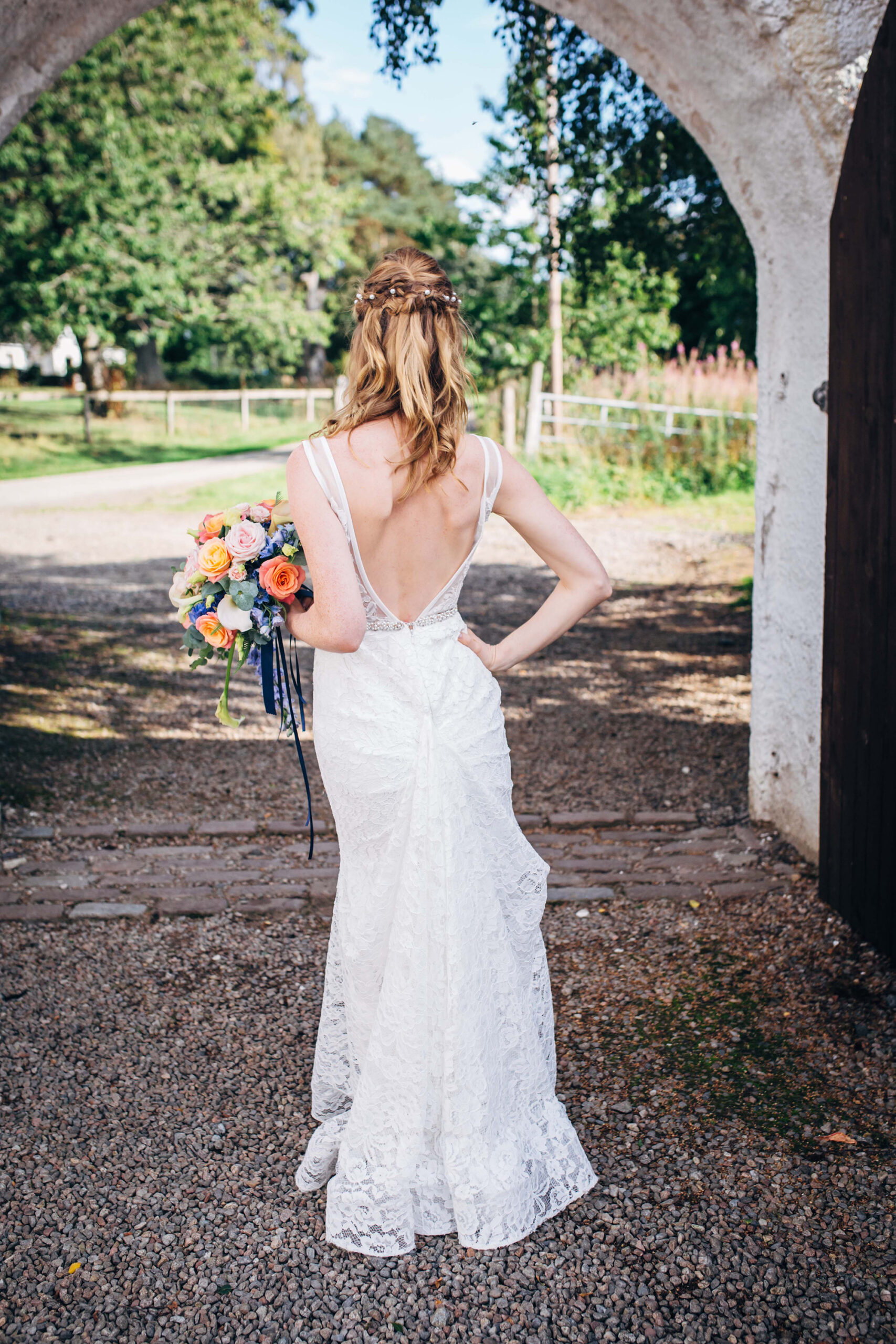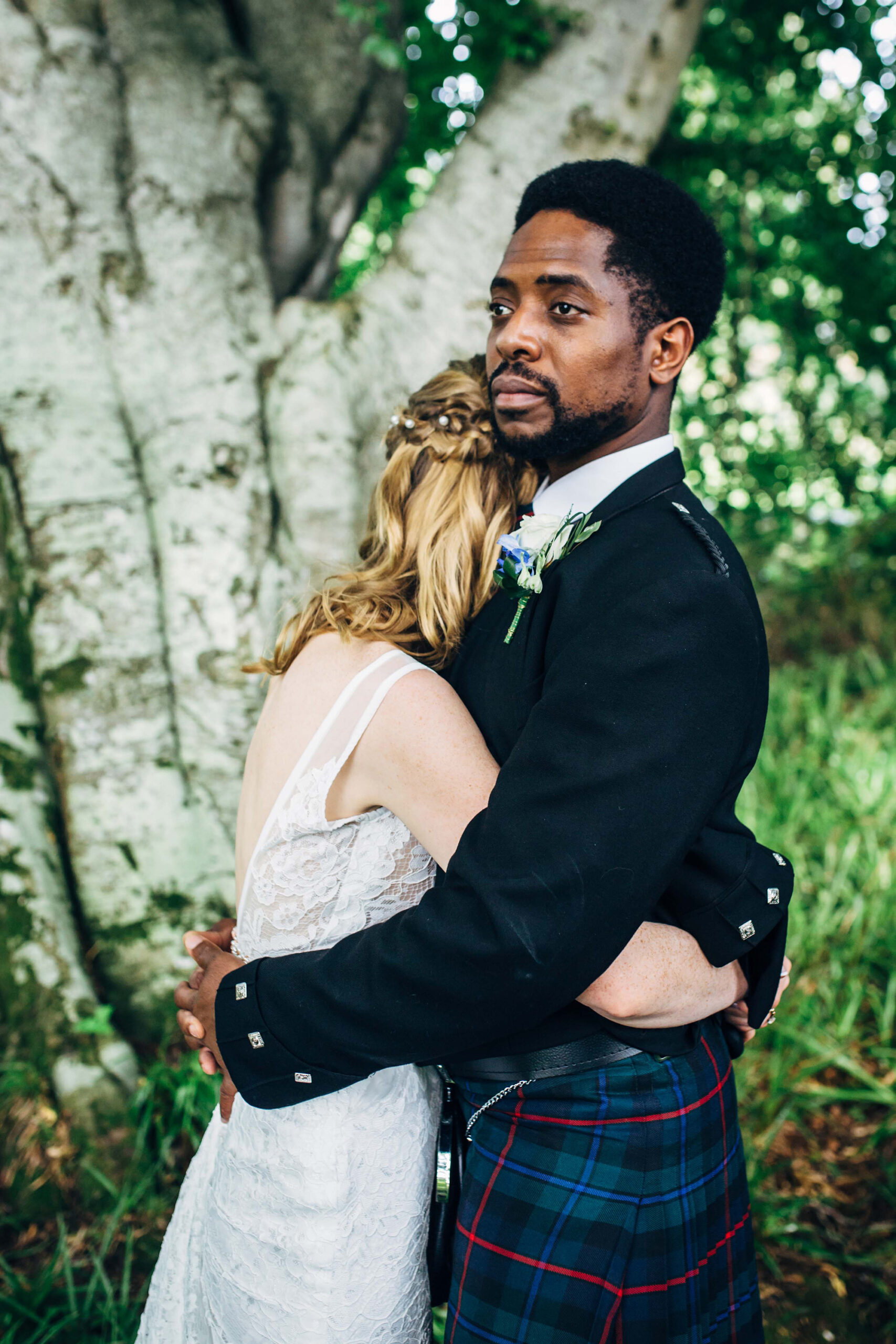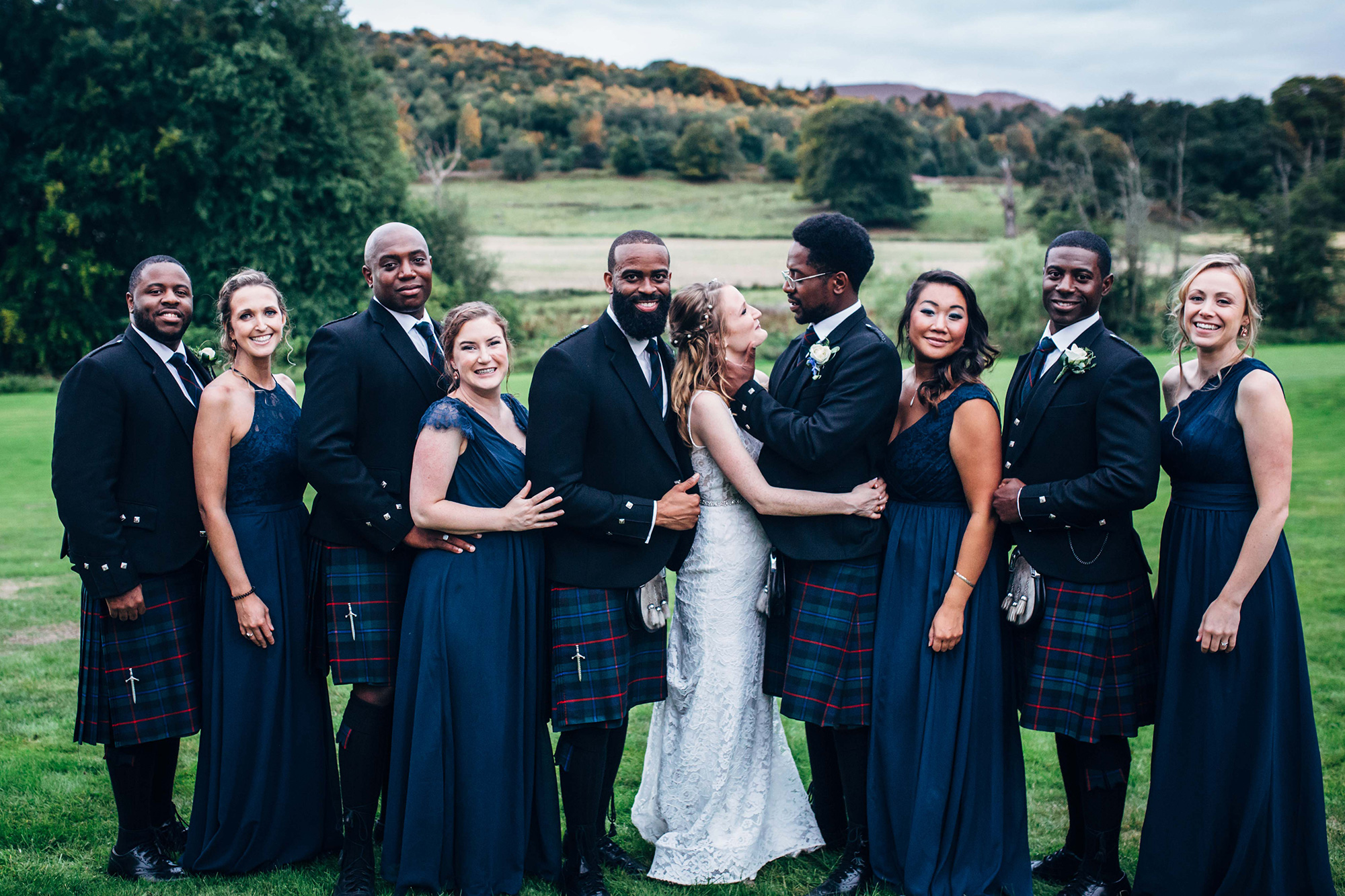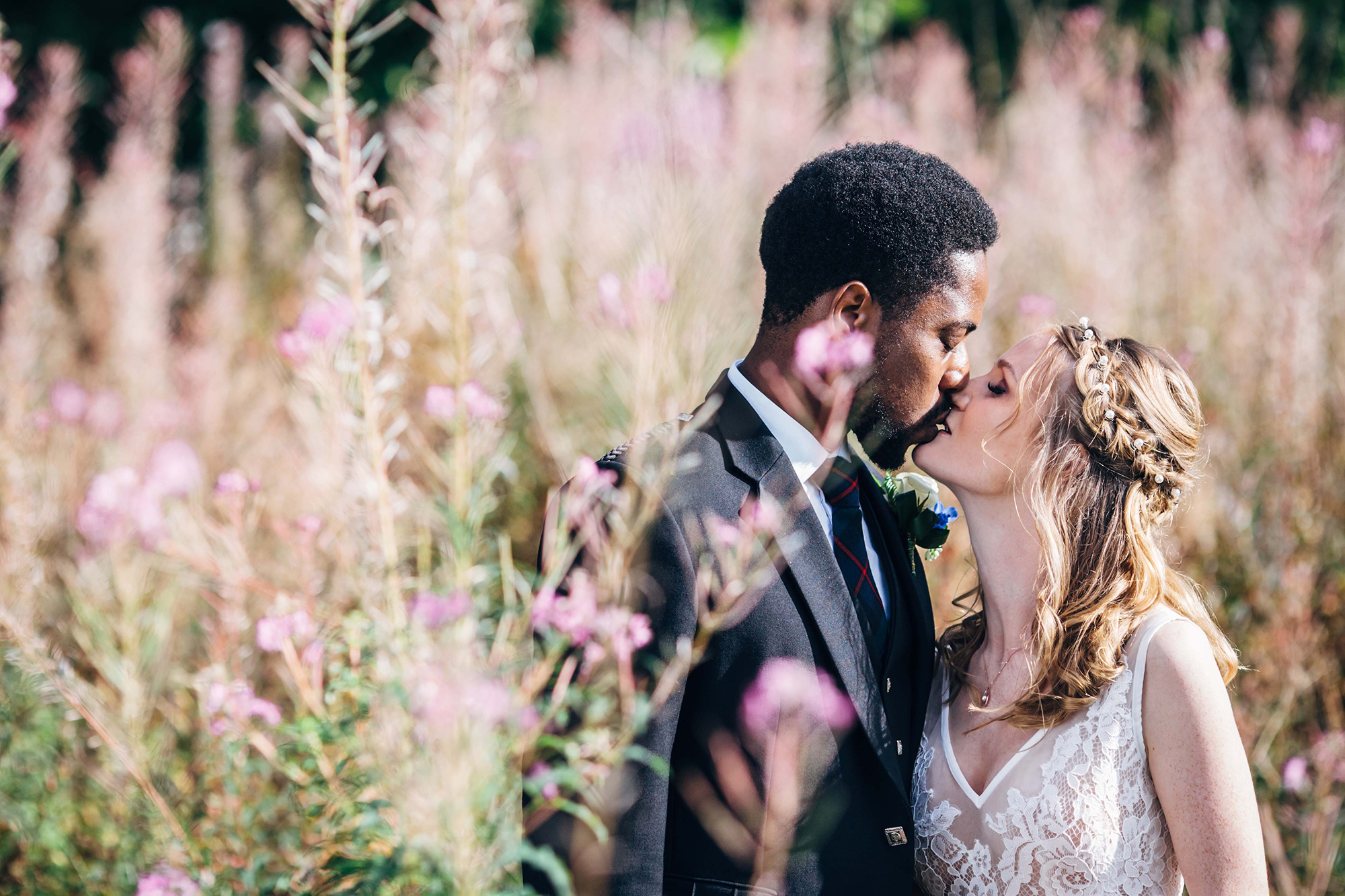 "As Melbourne 'foodies', we opted for a round of drinks and American-Scottish chocolates at my parent's house after the church, instead of traditional favours," says Kirsty.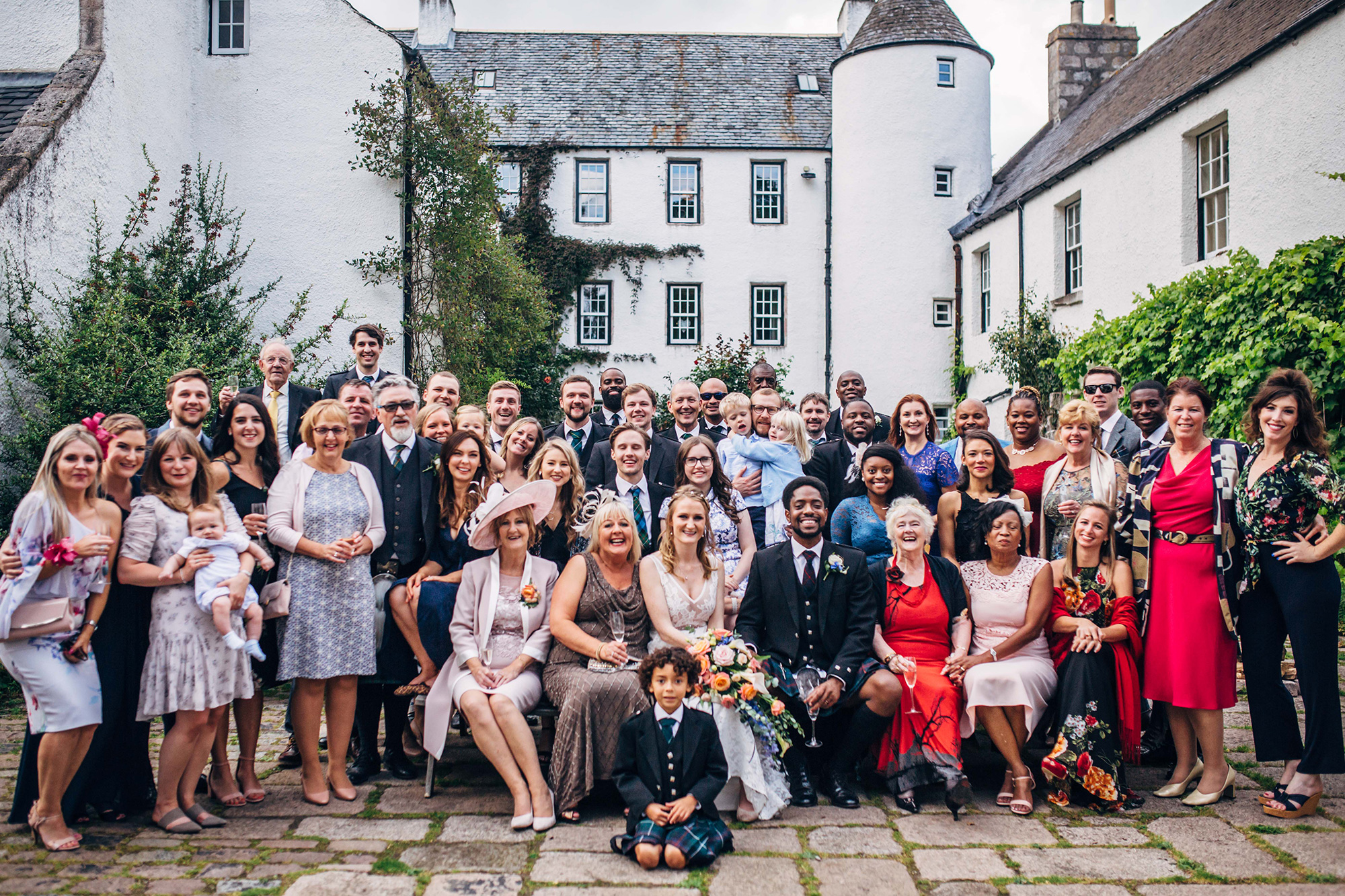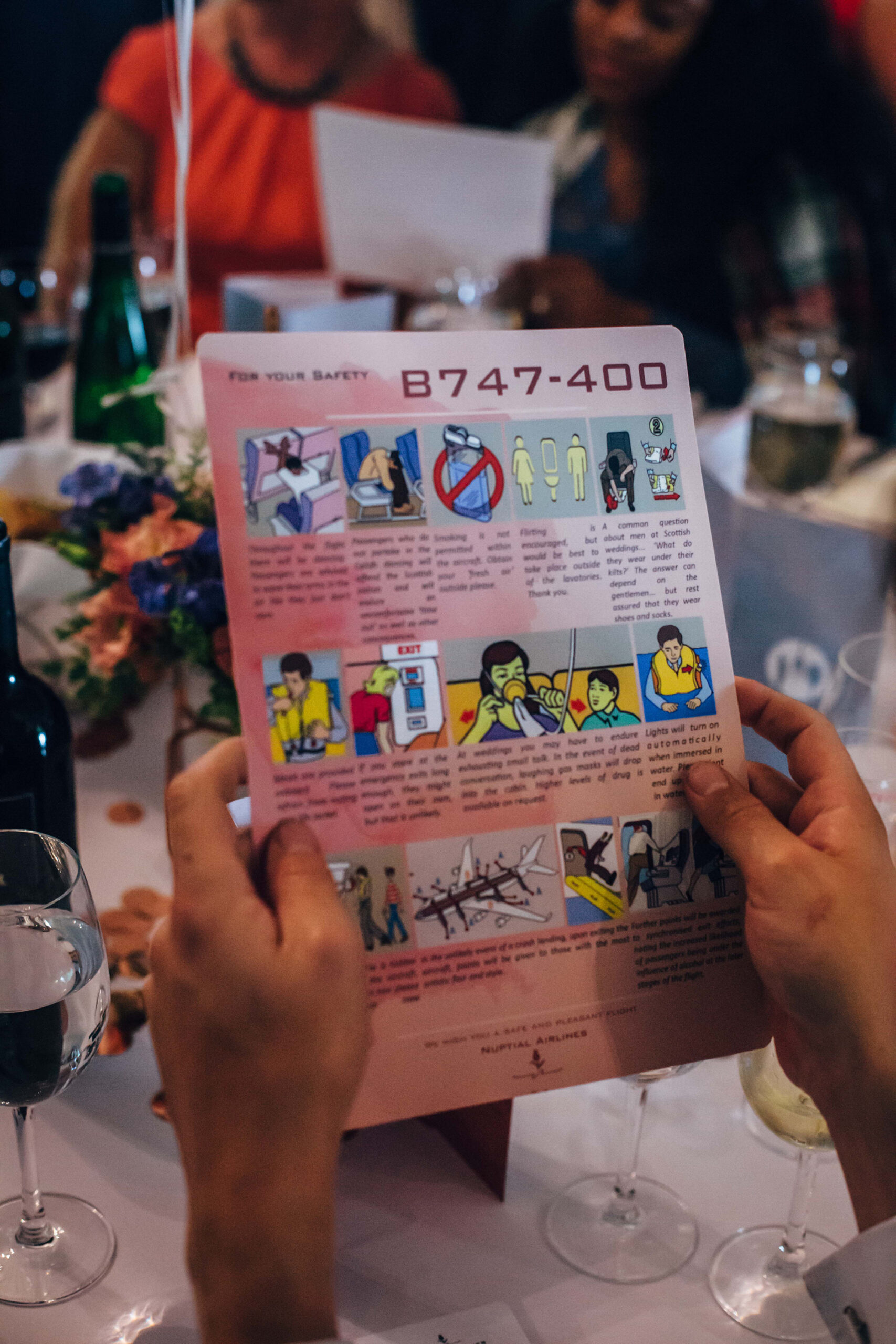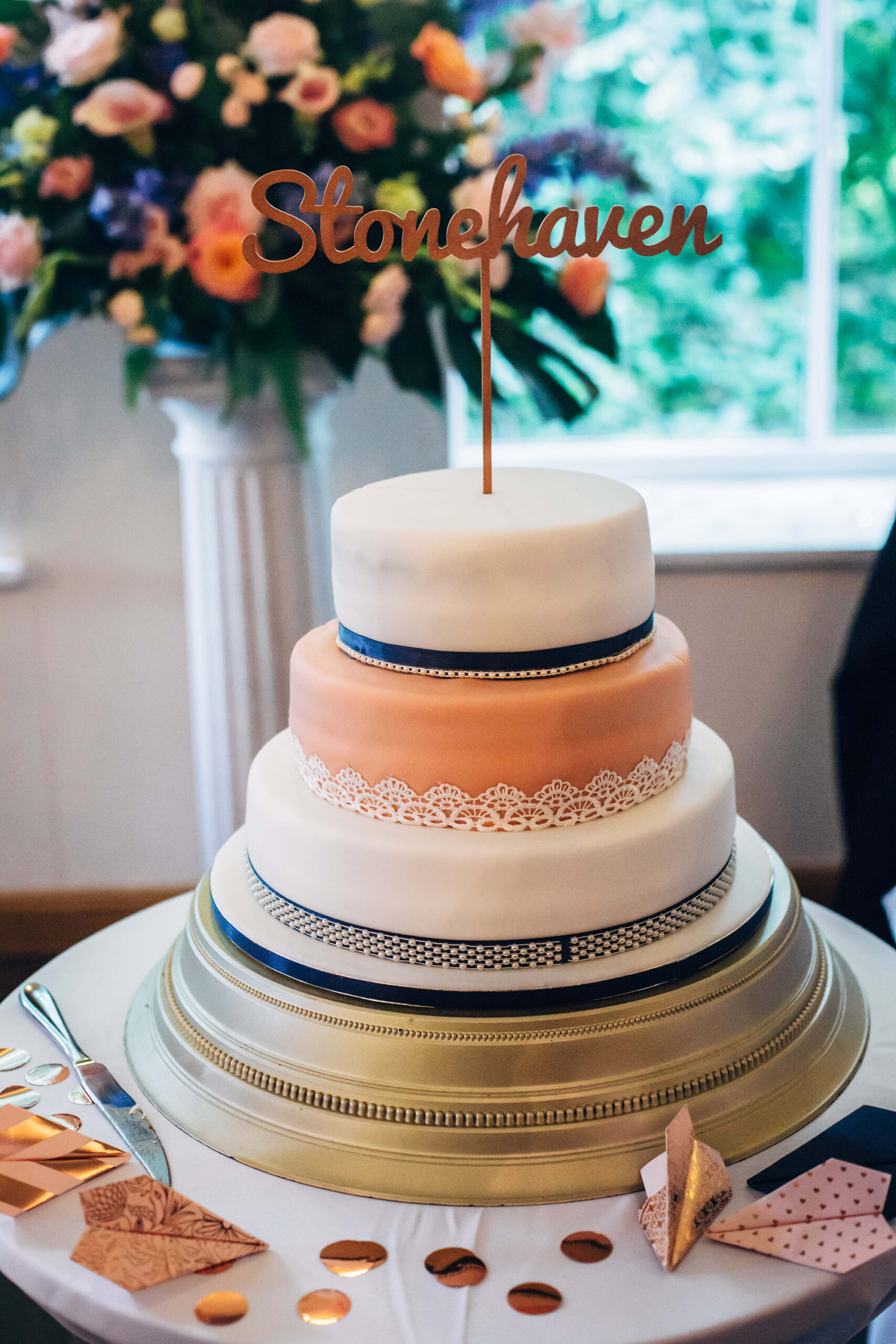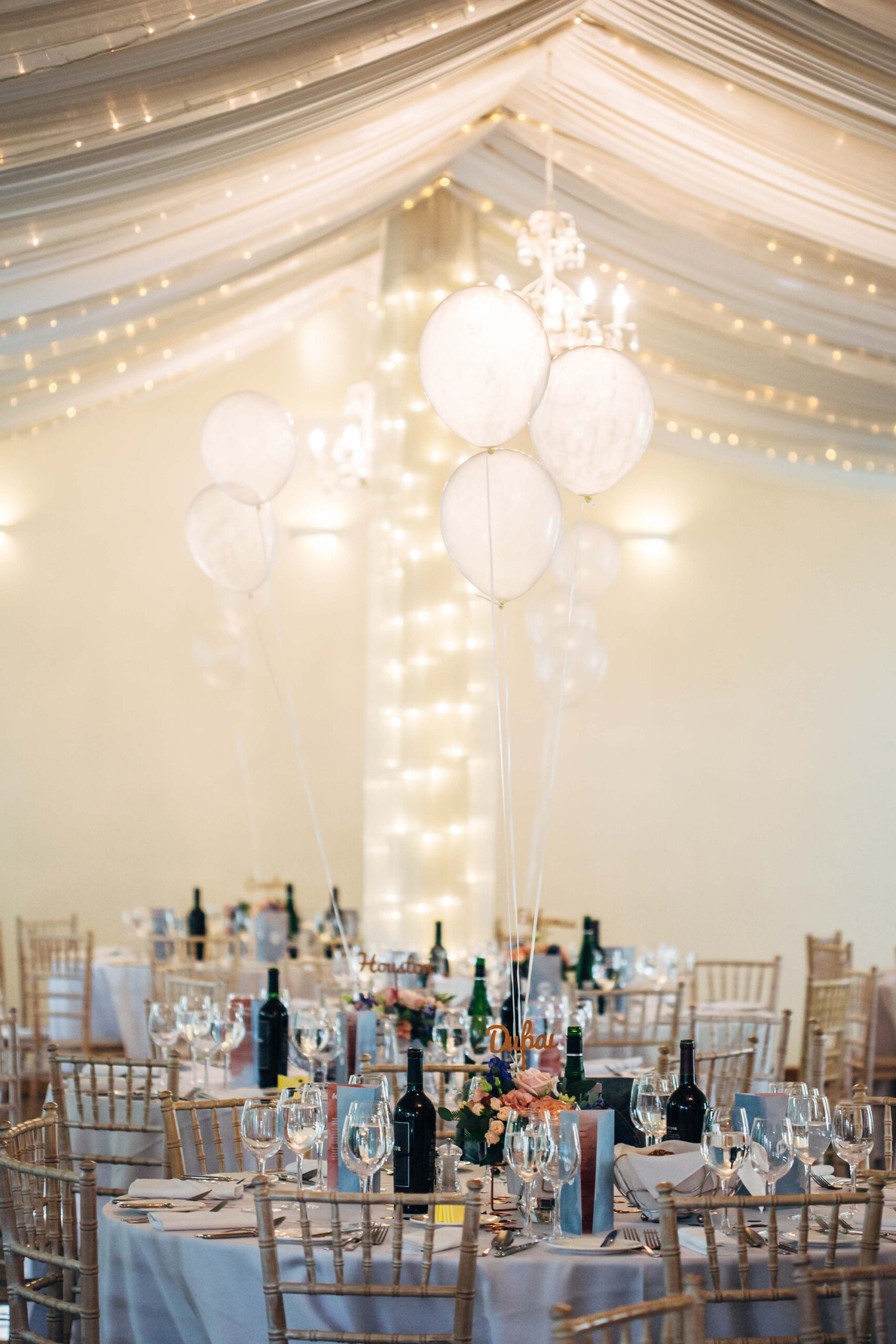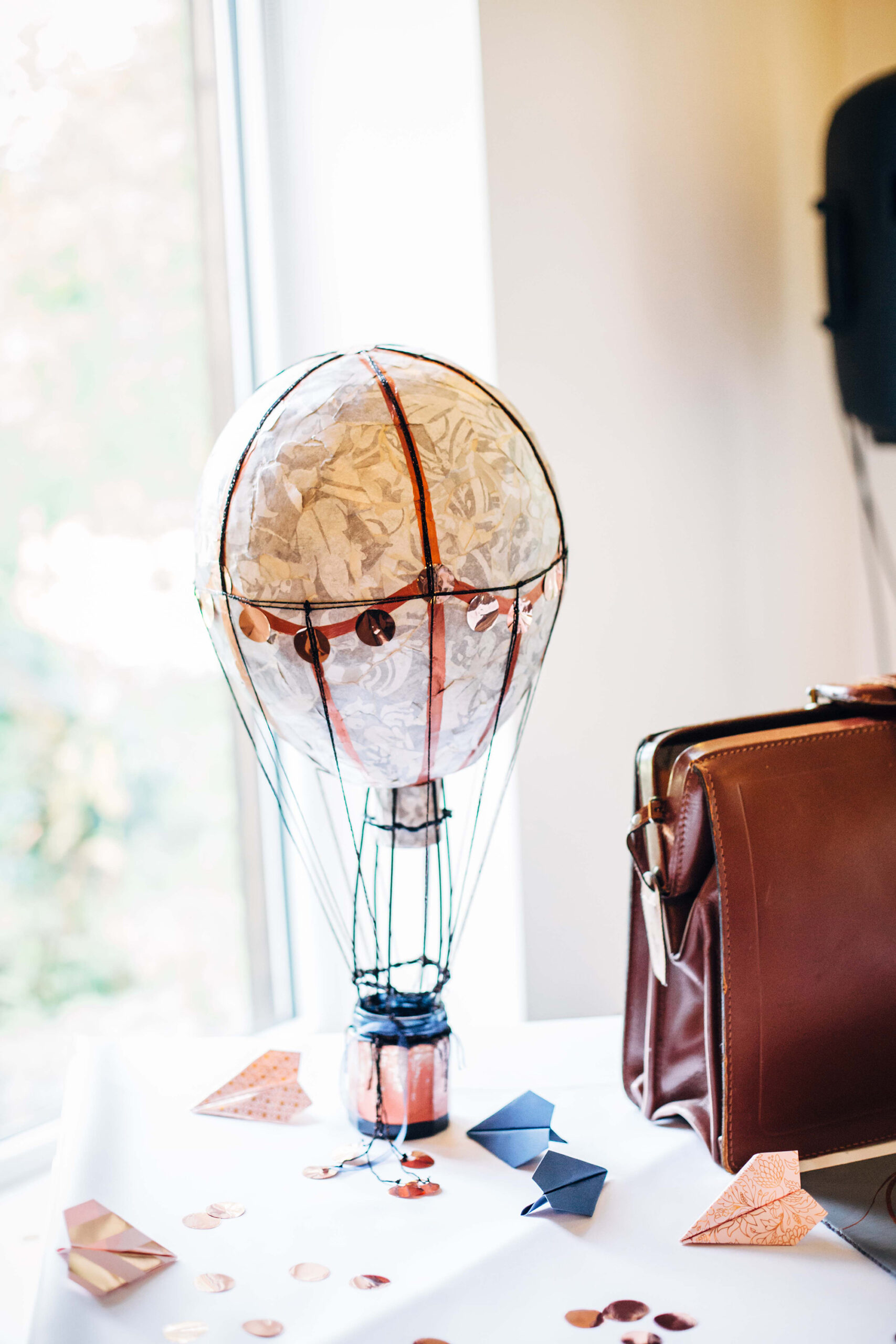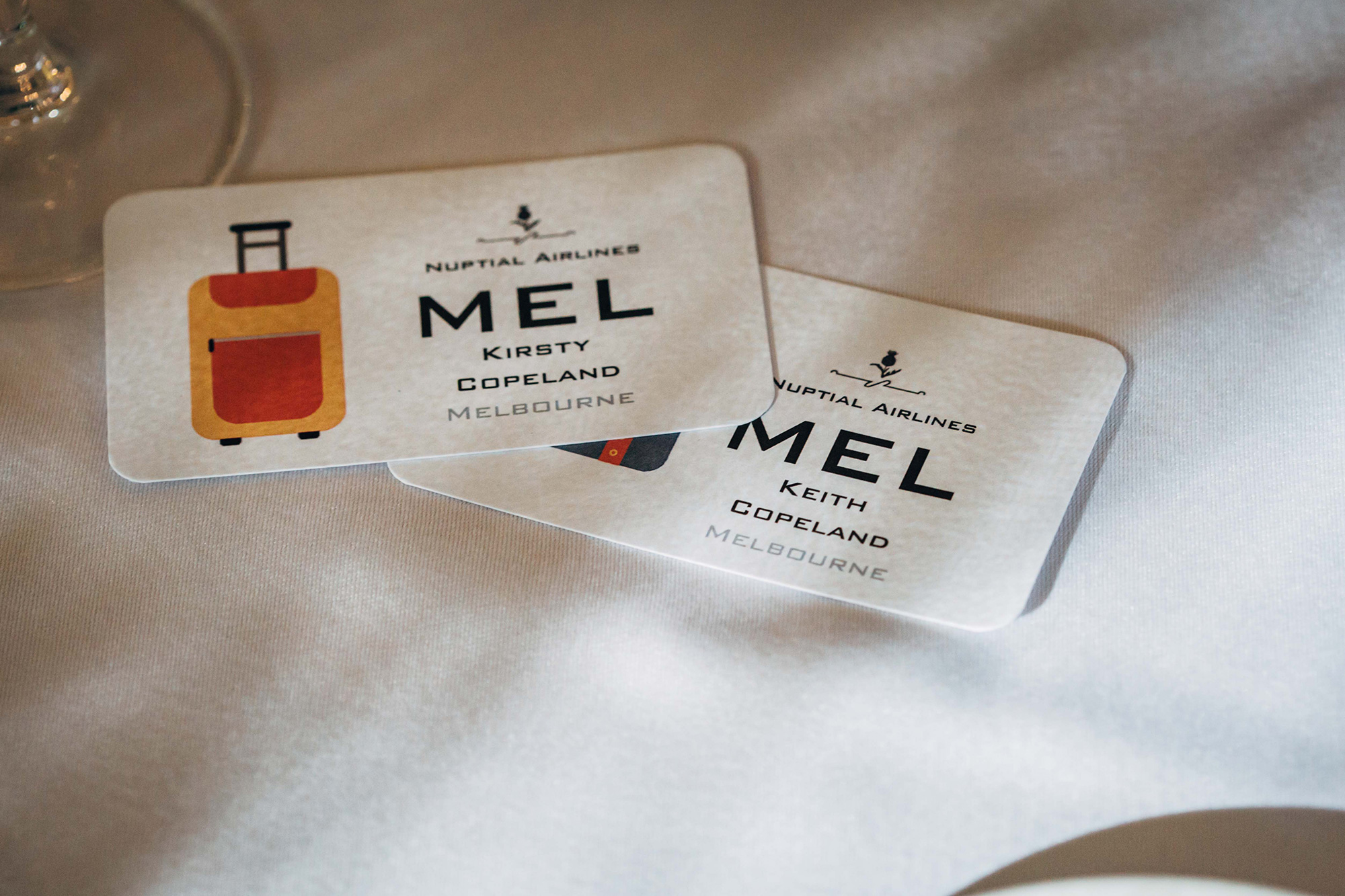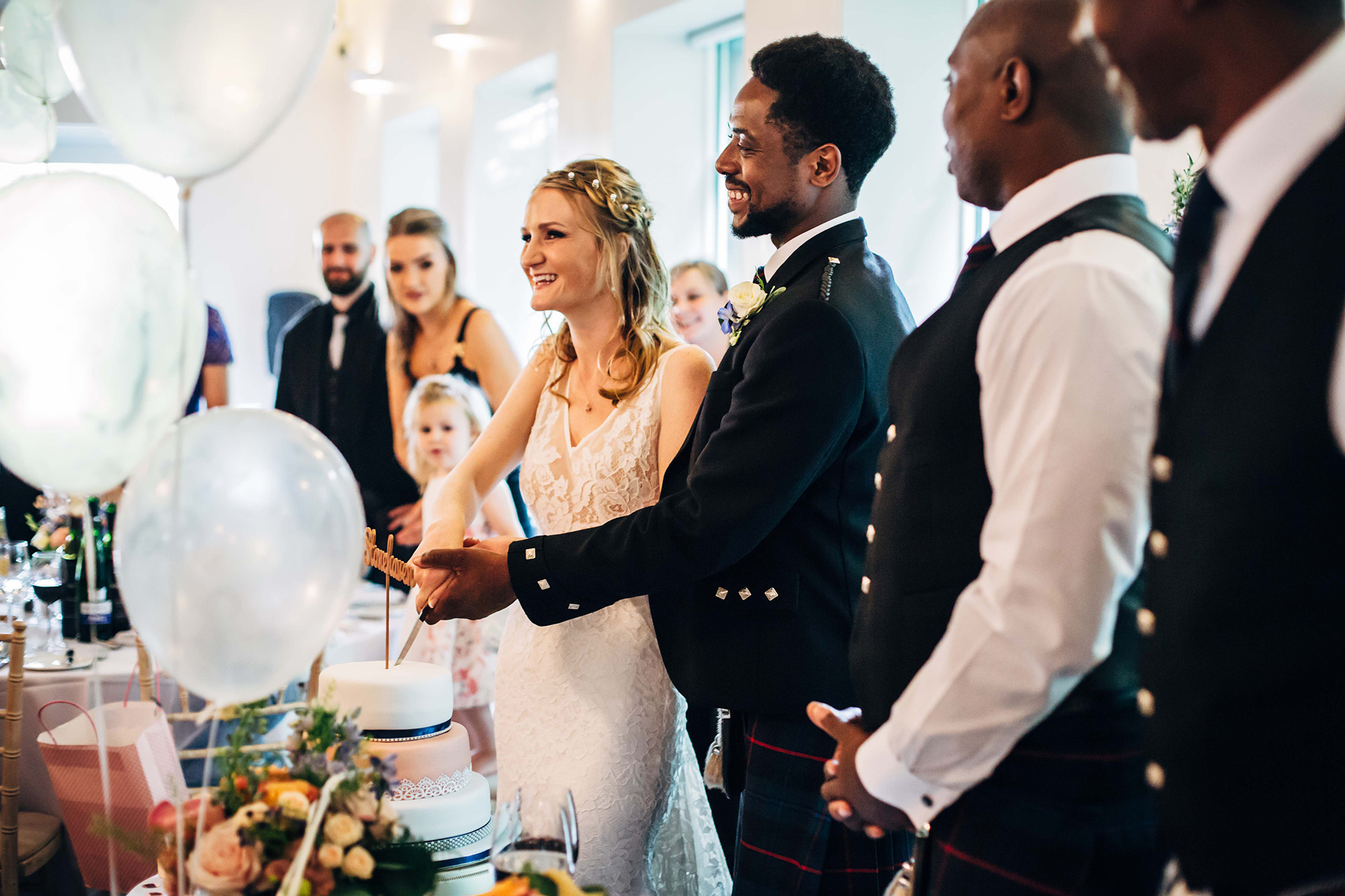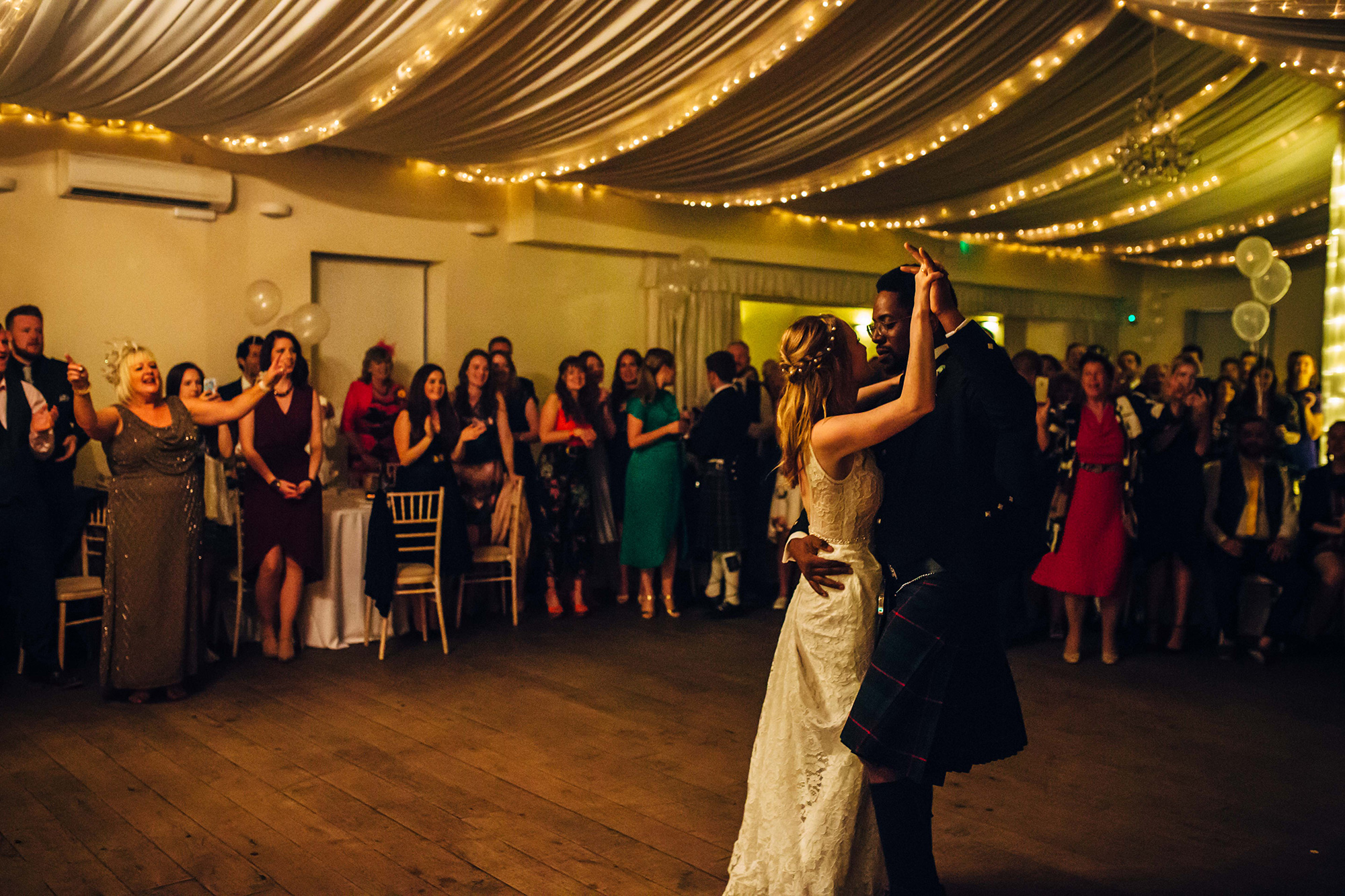 Video by Forever Visuals.