Not all grooms have much to do with wedding planning – but Tom Grove made sure his admiration for Batman got a look-in when he wed girlfriend of 10 years, Kerry-Ann O'Connor.
Tom, 30, and nurse Kerry-Ann, 31, were married at St Thomas' Catholic Church in Greensborough and celebrated with 104 guests at Royal Melbourne Yacht Squadron, St Kilda on May 3, 2013.
With Kerry-Ann's sister by her side and Tom's closest friend by his, the couple celebrated their love ensuring every element reflected their relationship.
The Batman-infused modern wedding boasted a Batmobile-inspired Chrysler limousine and a cake dedicated to the superhero. "The grey linen, candlelight ambience and blue lights created an almost Batcave atmosphere," laughs Kerry-Ann about the reception space.
And it wasn't just the comic book character that made its way into the reception, as the couple elegantly marked their Irish/Brazilian backgrounds. "I chose to have orange, white and green bouquets to represent the colours of the Irish flag," says the bride.
To top off the evening the newlyweds performed a rumba/hip-hop routine which they had practised for eight weeks prior. "The dance was complete with a 360-degree flip that completely wowed our guests," smiles Kerry-Ann.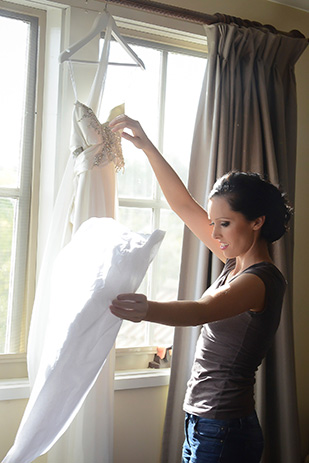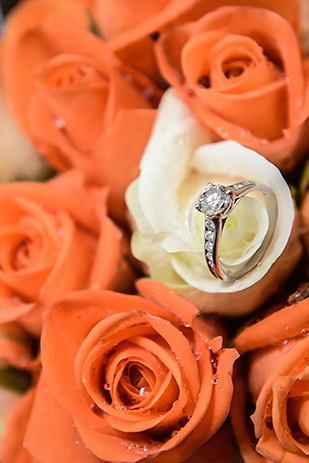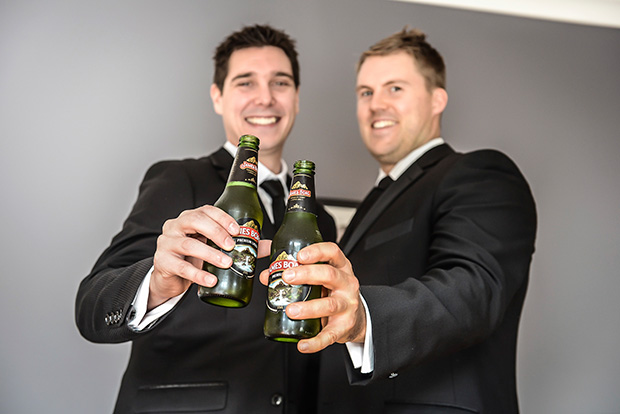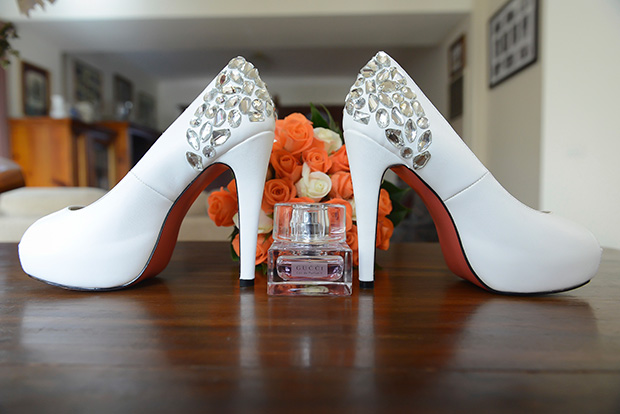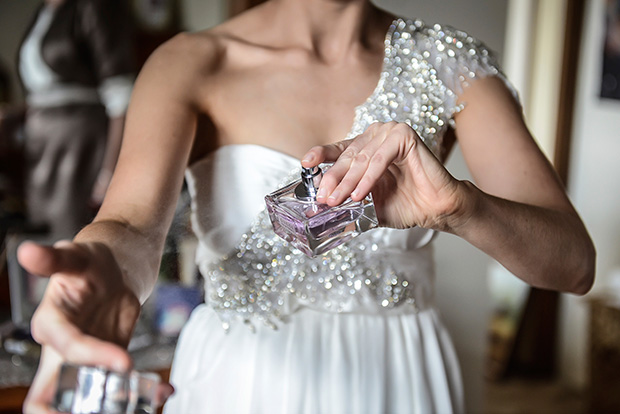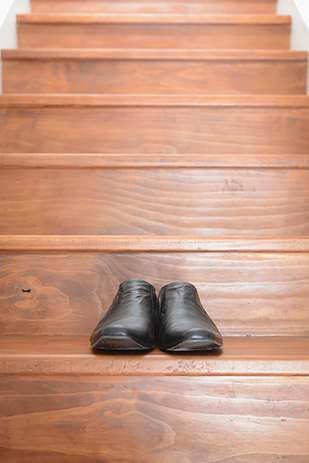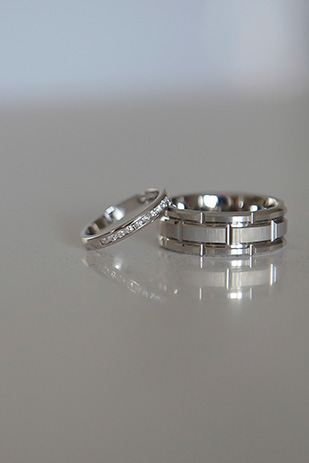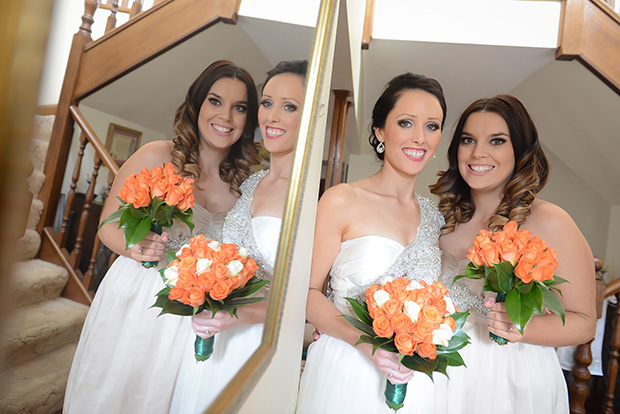 "I absolutely adored the simple elegance of my Anna Campbell wedding dress and I was so comfortable in it," says Kerry-Ann. Her dress was matched with stunning Swarovski earrings and hairpiece.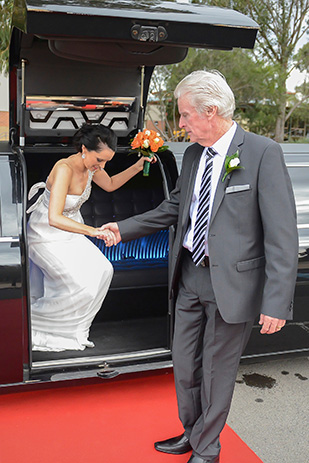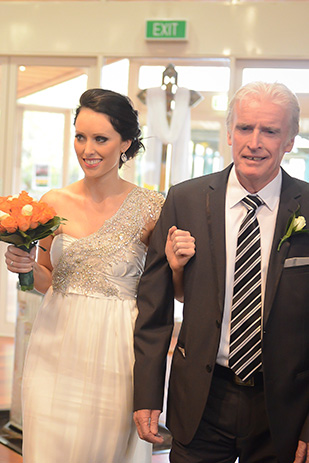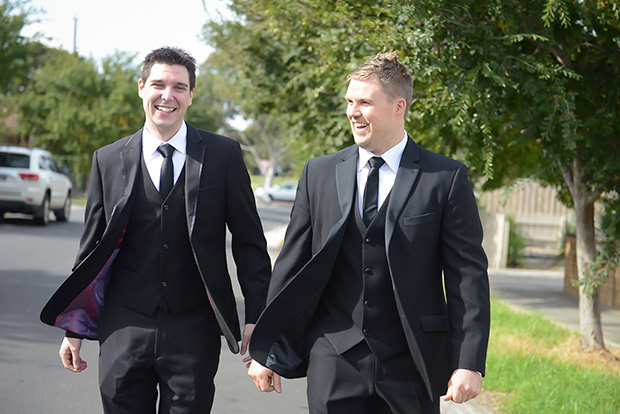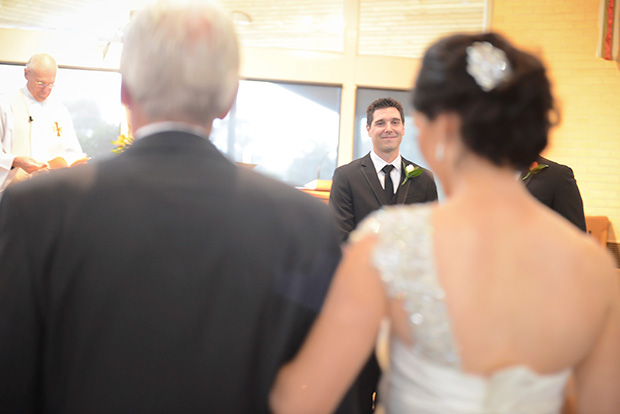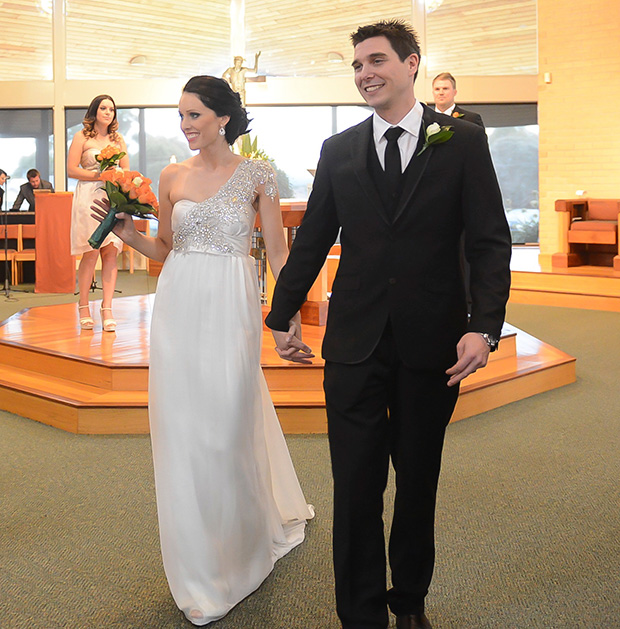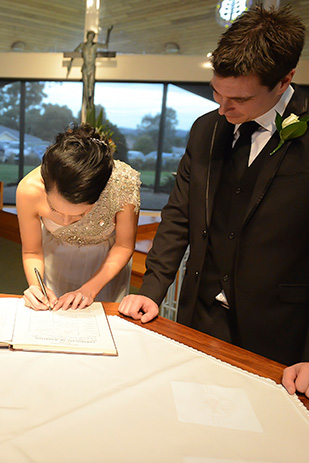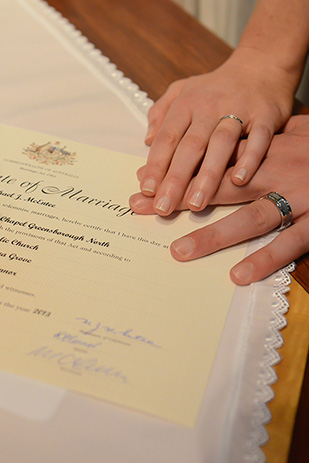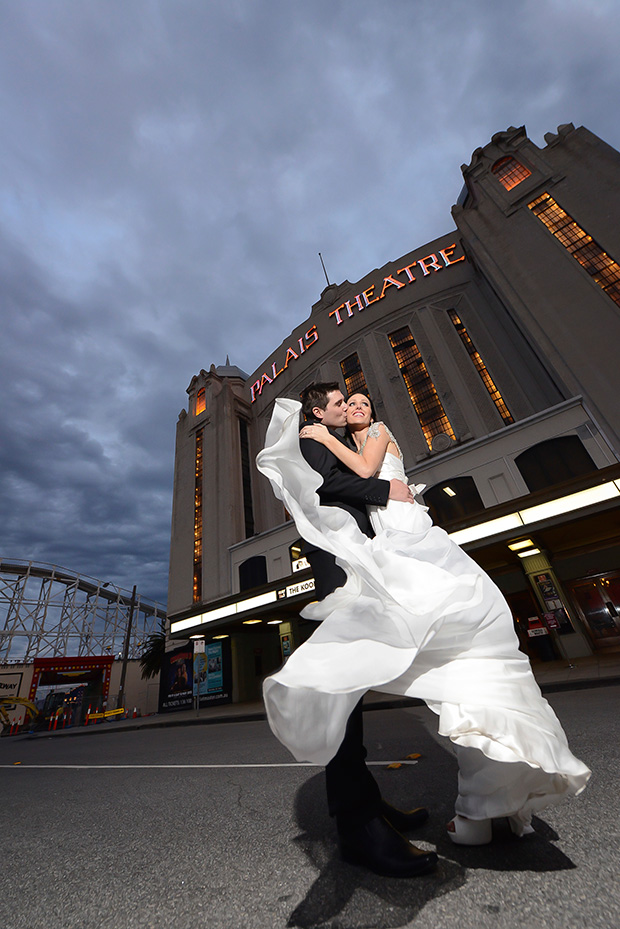 Kerry-Ann says photographer Ramy of Ateia Photography delivered exactly what she was looking for on the day. "We love the photos and how he was able to get photos of every aspect of the day and all of our guests too."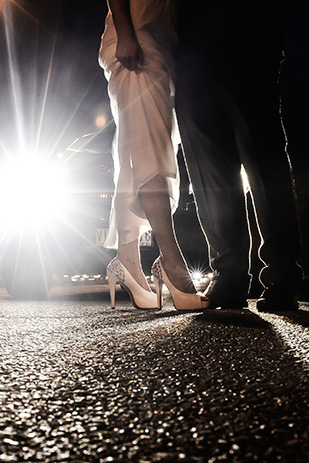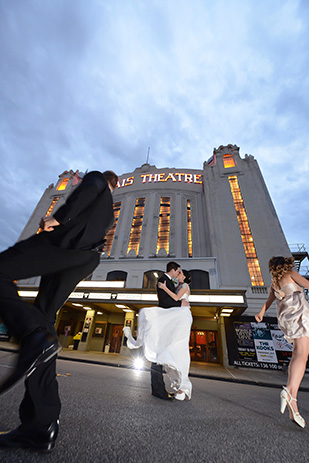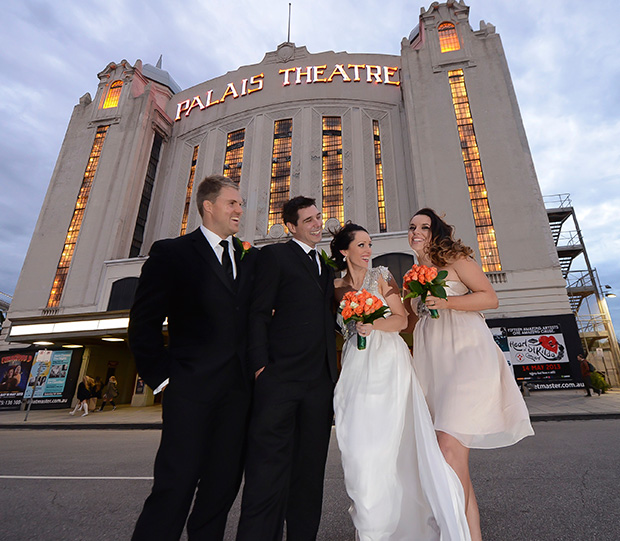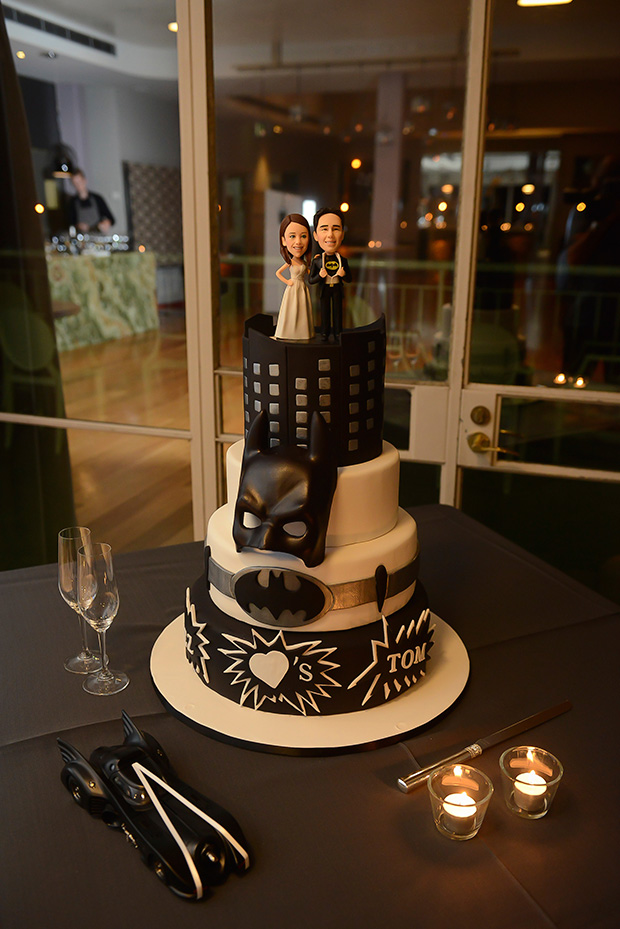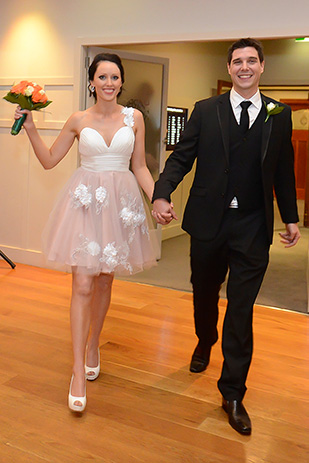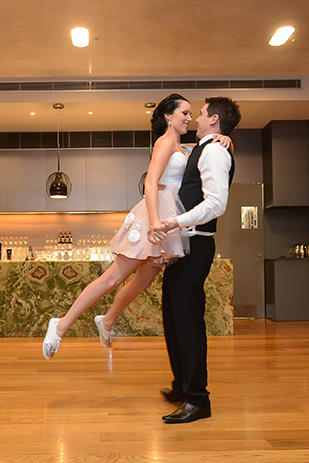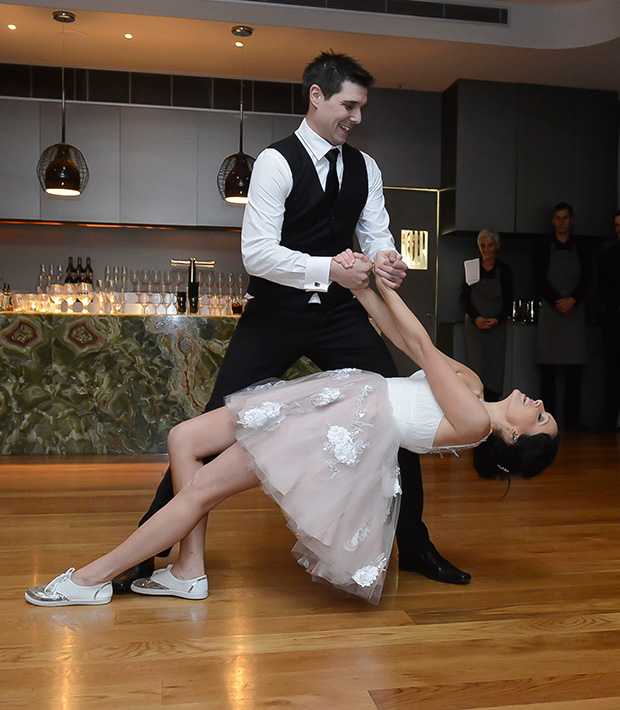 "The Harbour Room is an amazing venue with breathtaking views of St Kilda beach and city," reflects Kerry-Ann. "We chose to have roving mini desserts including macarons, mini cheesecakes and mini ice-creams which were a hit with our guests."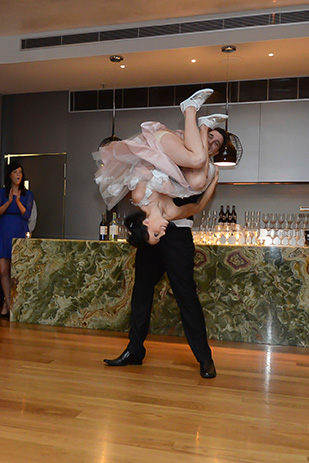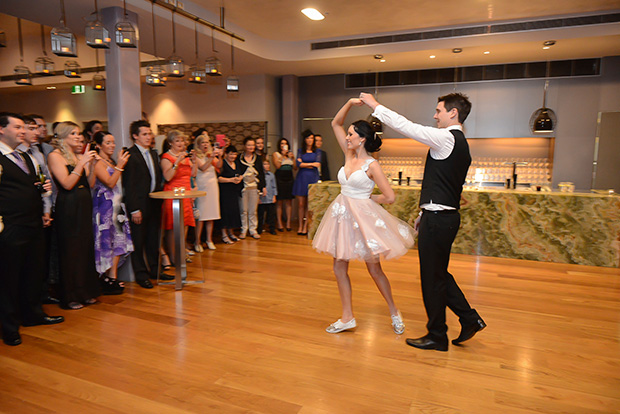 Groom Tom couldn't be happier with his choice of wife. "Kez is the nicest person I have met and she never has a bad word to say about anyone. She knows how to make me laugh and we have great fun together," he beams.
Photos courtesy of Ateia Photography.