Kate Muller and Tyson Barry could count on those closest to them to make sure their rustic wedding was the day they dreamed of.
The Perth couple enlisted the skills and expertise of several family and friends for their special day on November 15, 2014. It was close family friends who lent their Drummond Family Farm for the ceremony and reception. They also provided catering for the night. "They are like my second family," smiles Kate, 29.
Kate's great aunt made the wedding cakes and her sister provided the flowers. "My aunty who is also a qualified florist, as well as my cousin, gave her a hand," explains Kate. The bride's friend did her hair and the maid of honour took the reins for make-up duty.
Kate's brother-in-law-to-be helped with the invitation design and then finally some extra hands were called upon to decorate the day! "My dad built the gazebo we got married in," says Kate. "My other sister Lauren built a 'Cinderalla' seat using fairy lights and garland which you can see in some of the night shots we got."
Kate and Tyson, 29, said there were a lot of others pitching in to help prepare the farm.
"Tyson and I were just so happy and so ecstatic to be joining our lives together officially that I think our guests caught onto that feeling," says Kate.
Photos courtesy of Brown Photography.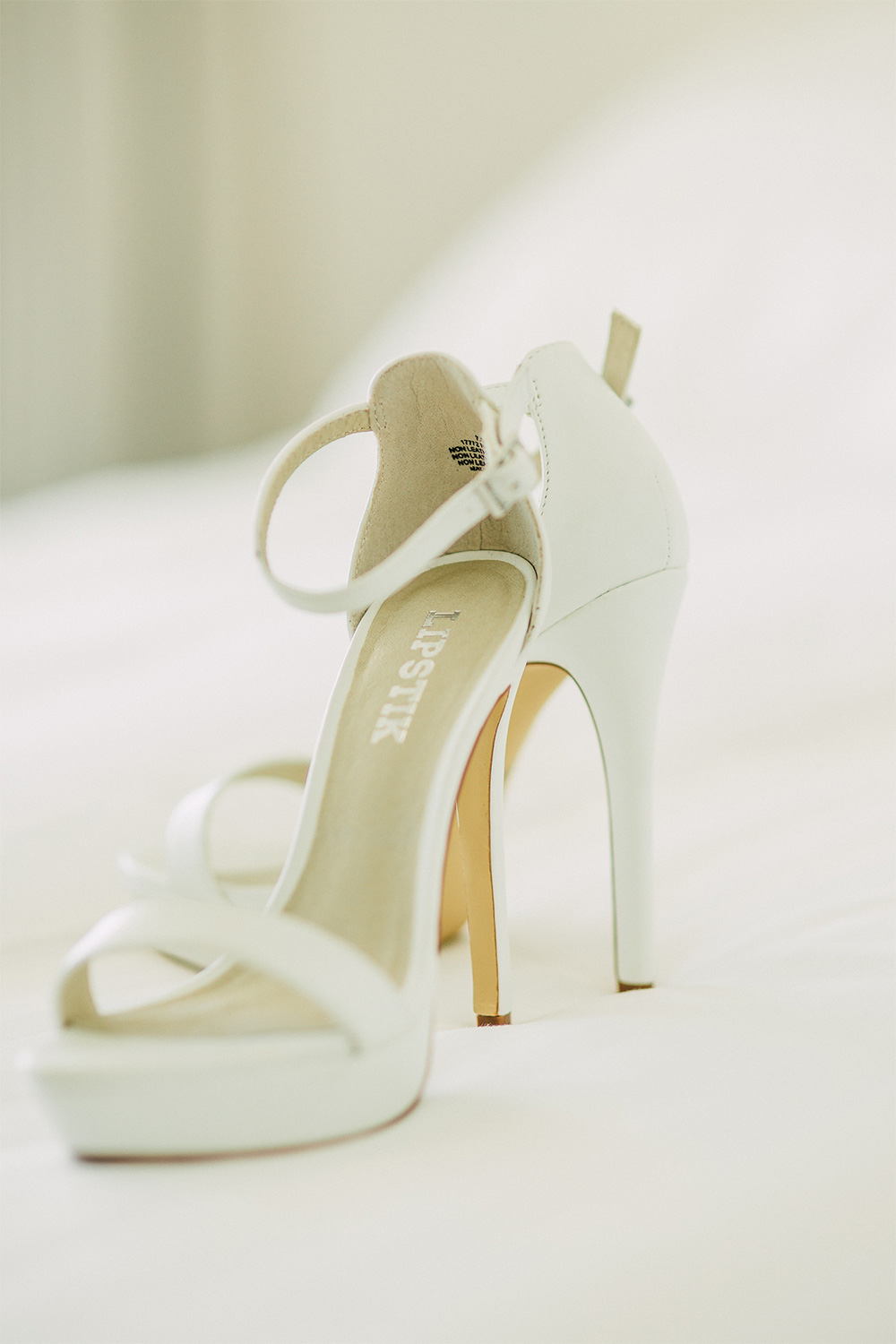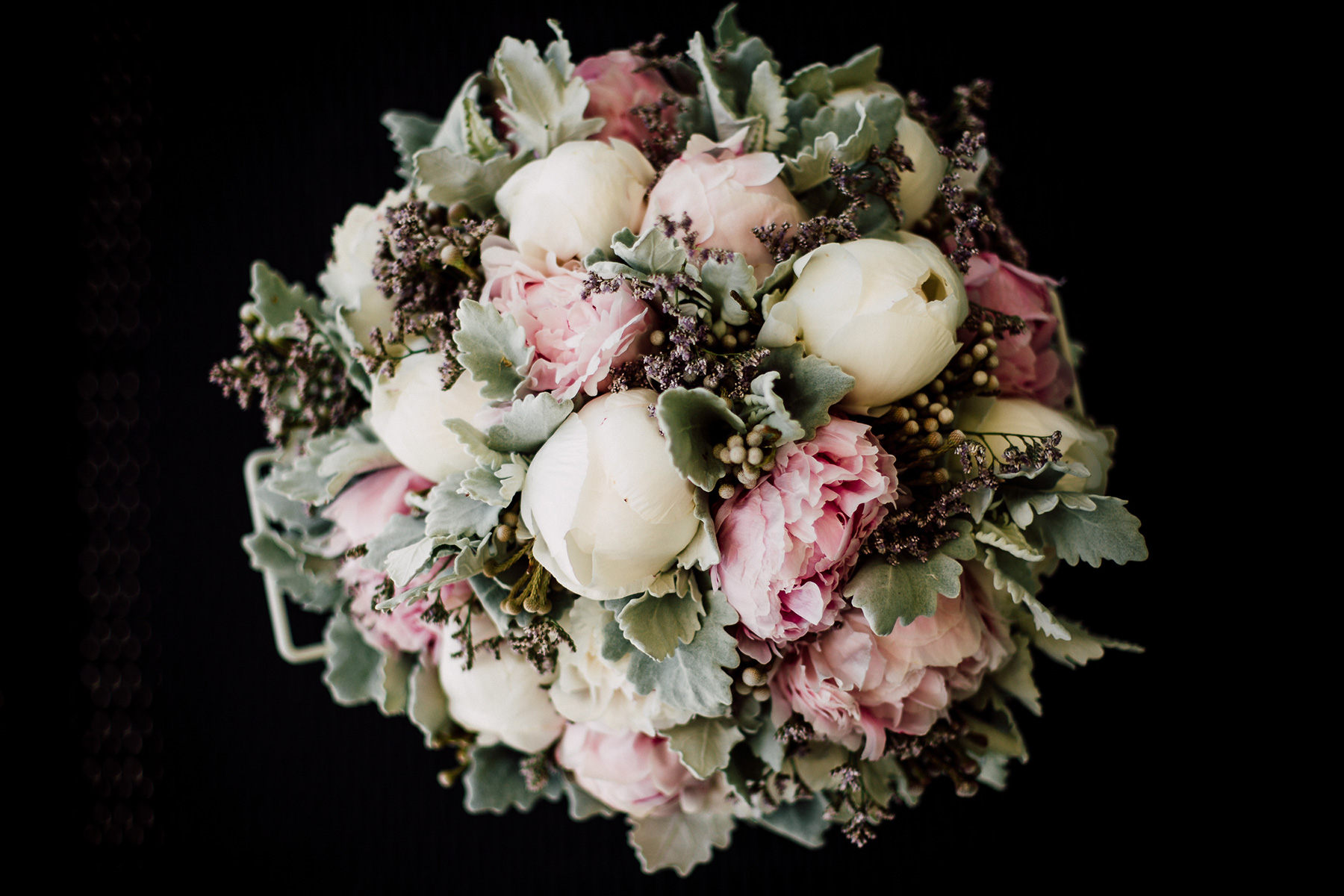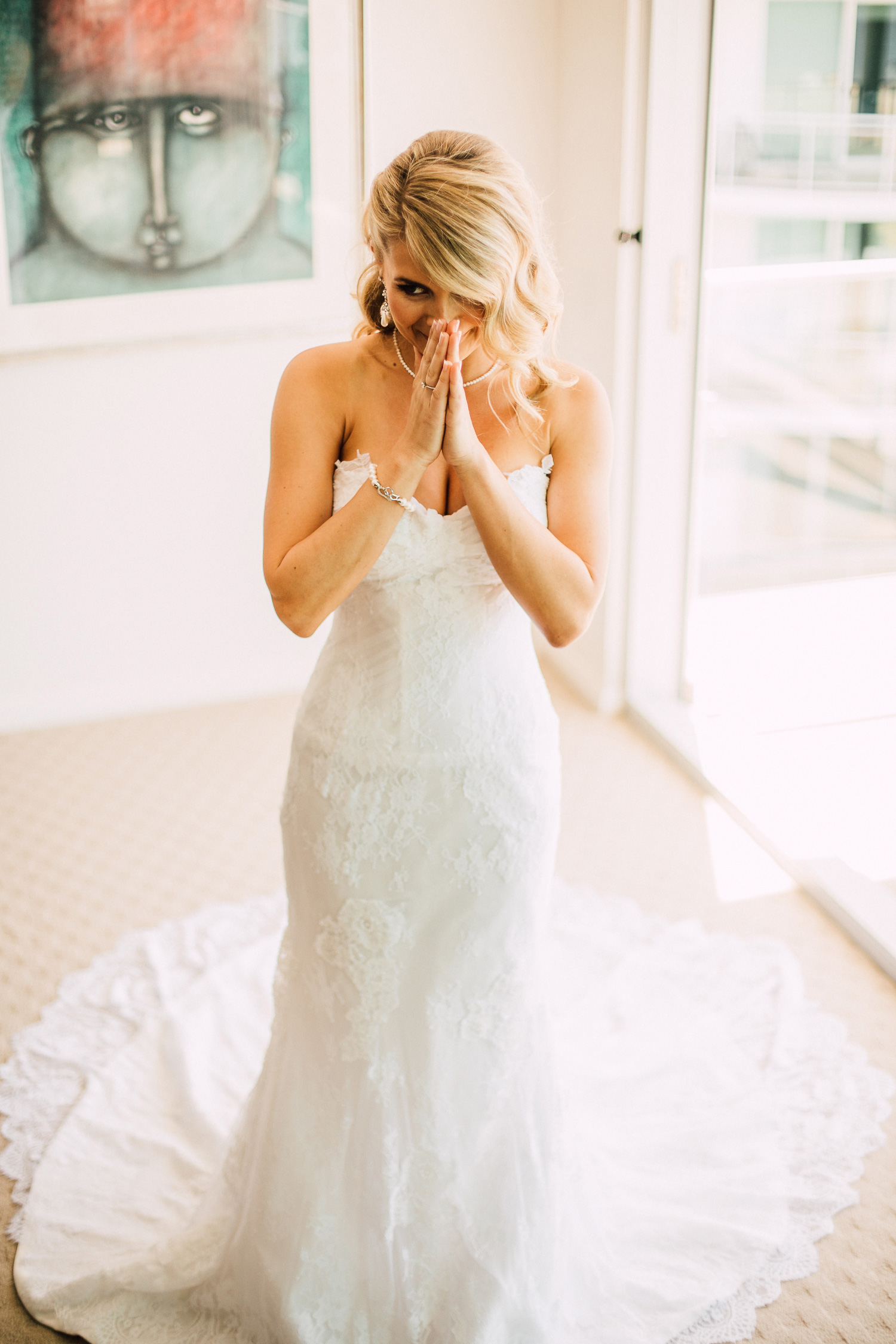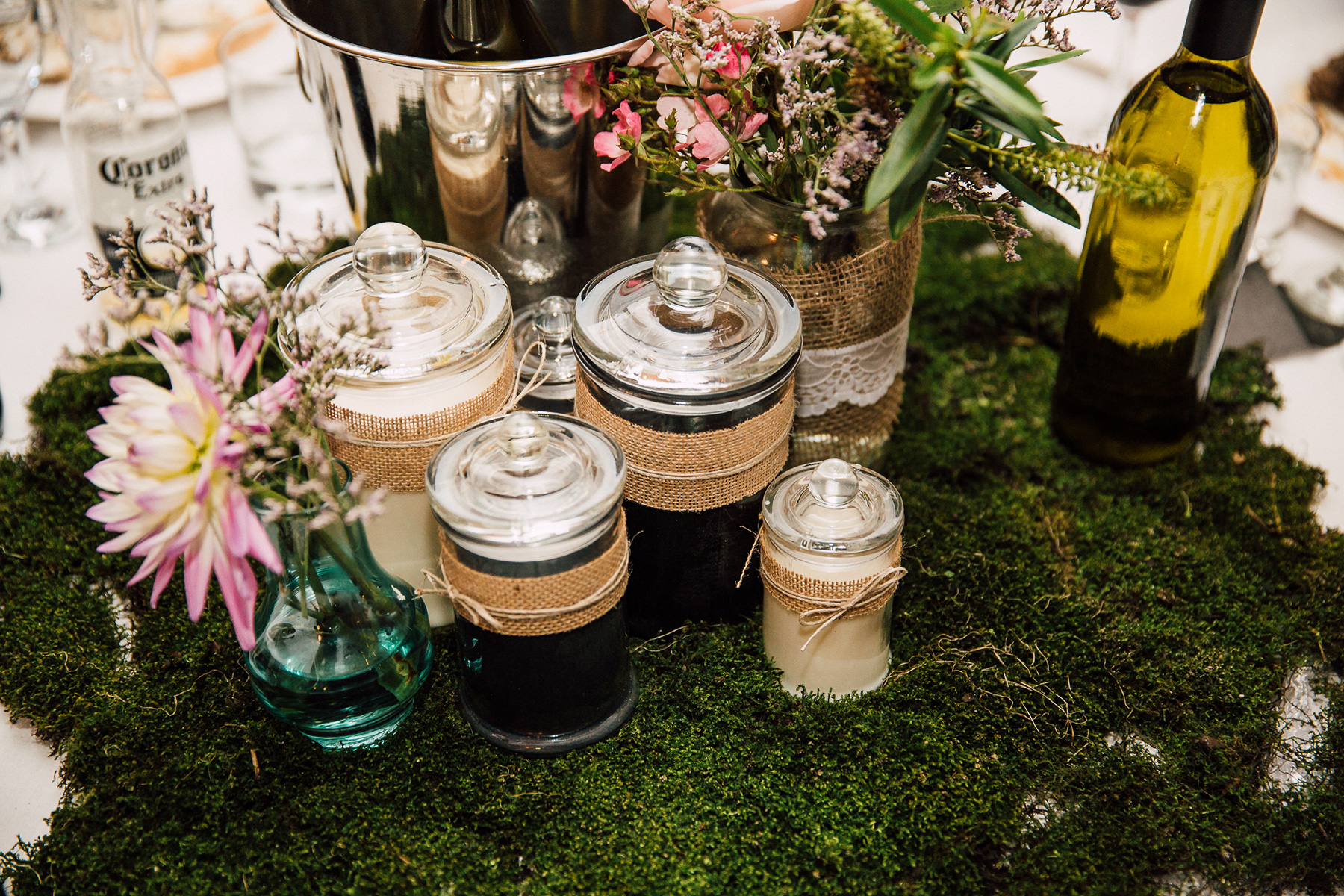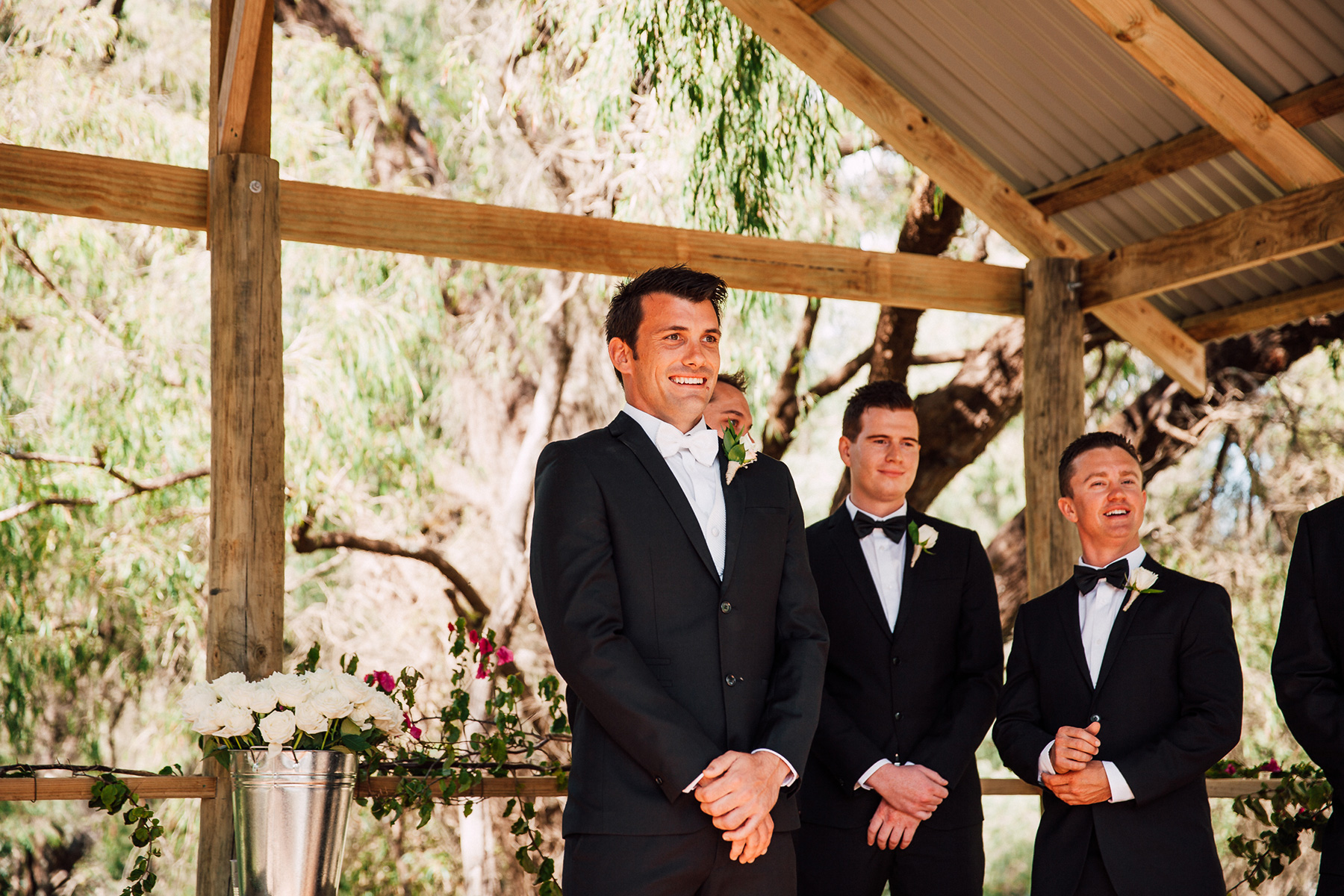 "I know I can always rely and Tyson and he can always rely on me," smiles Kate.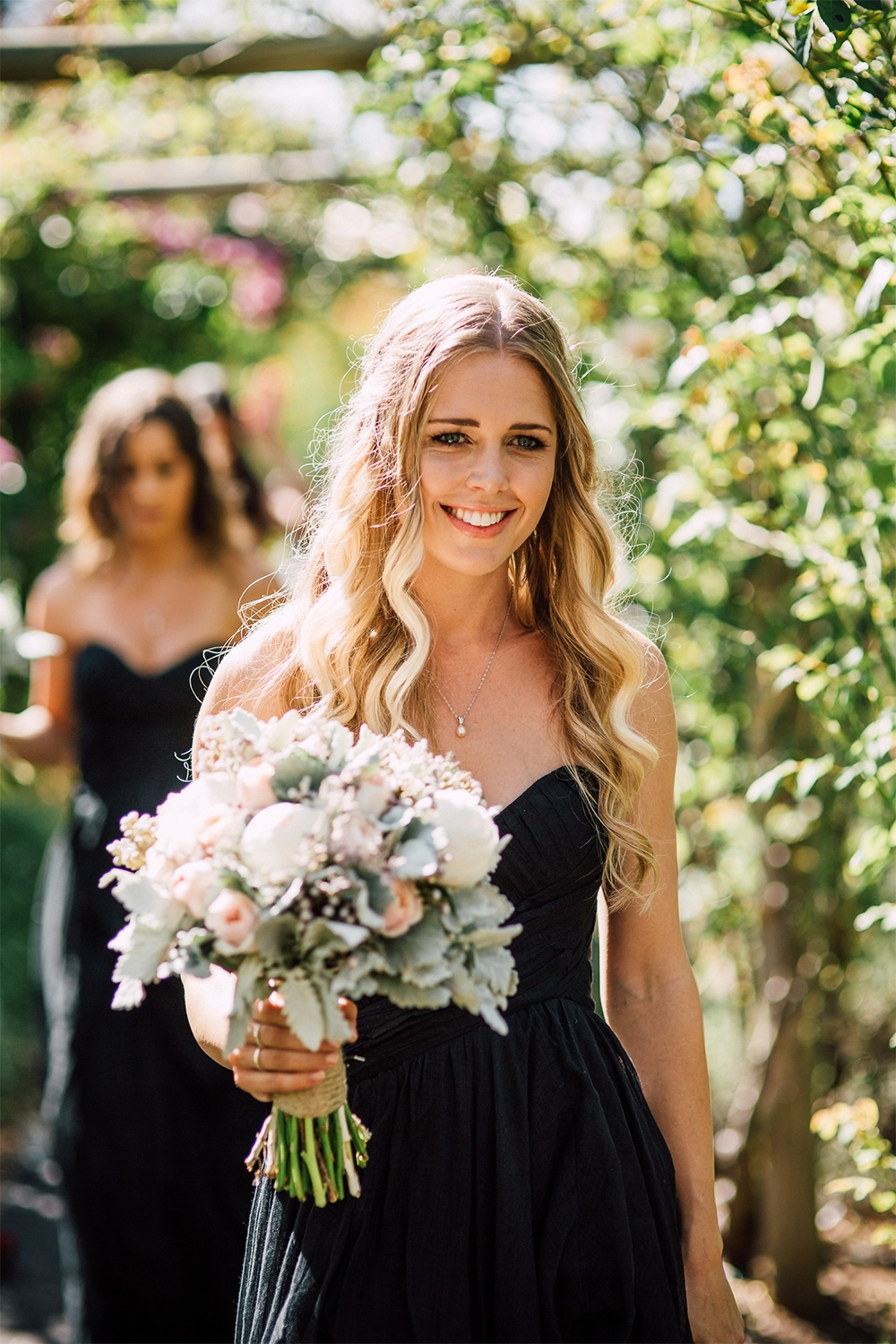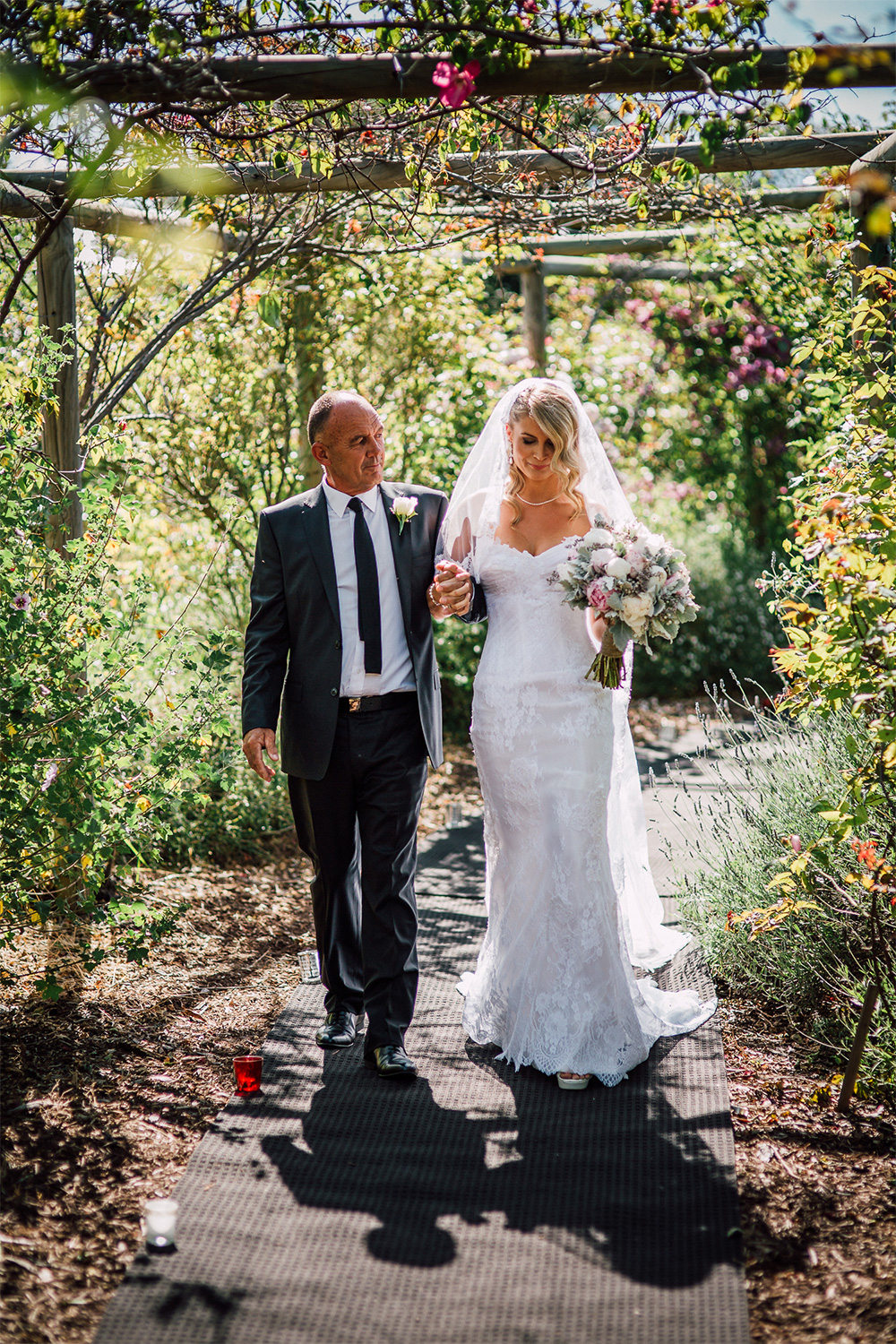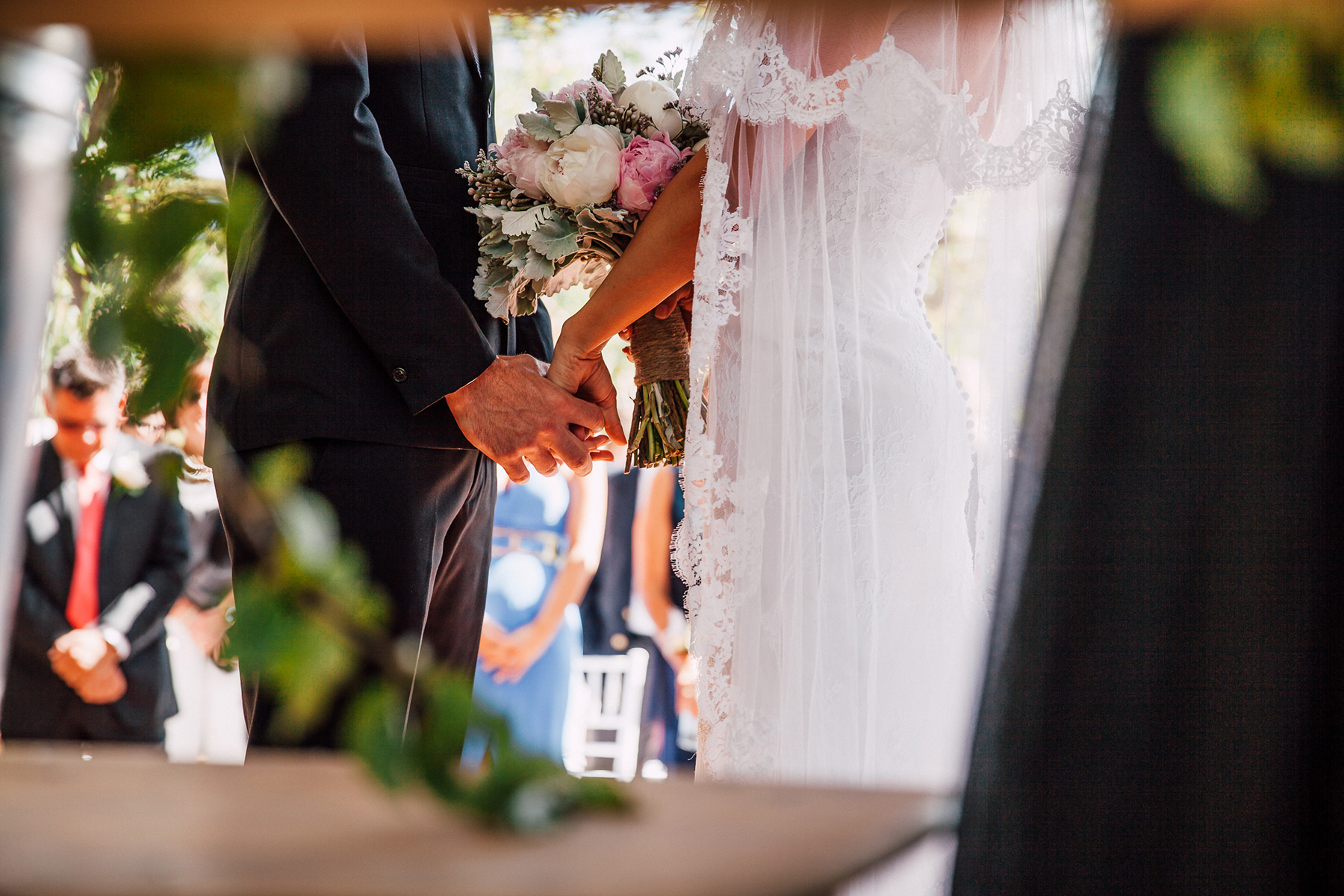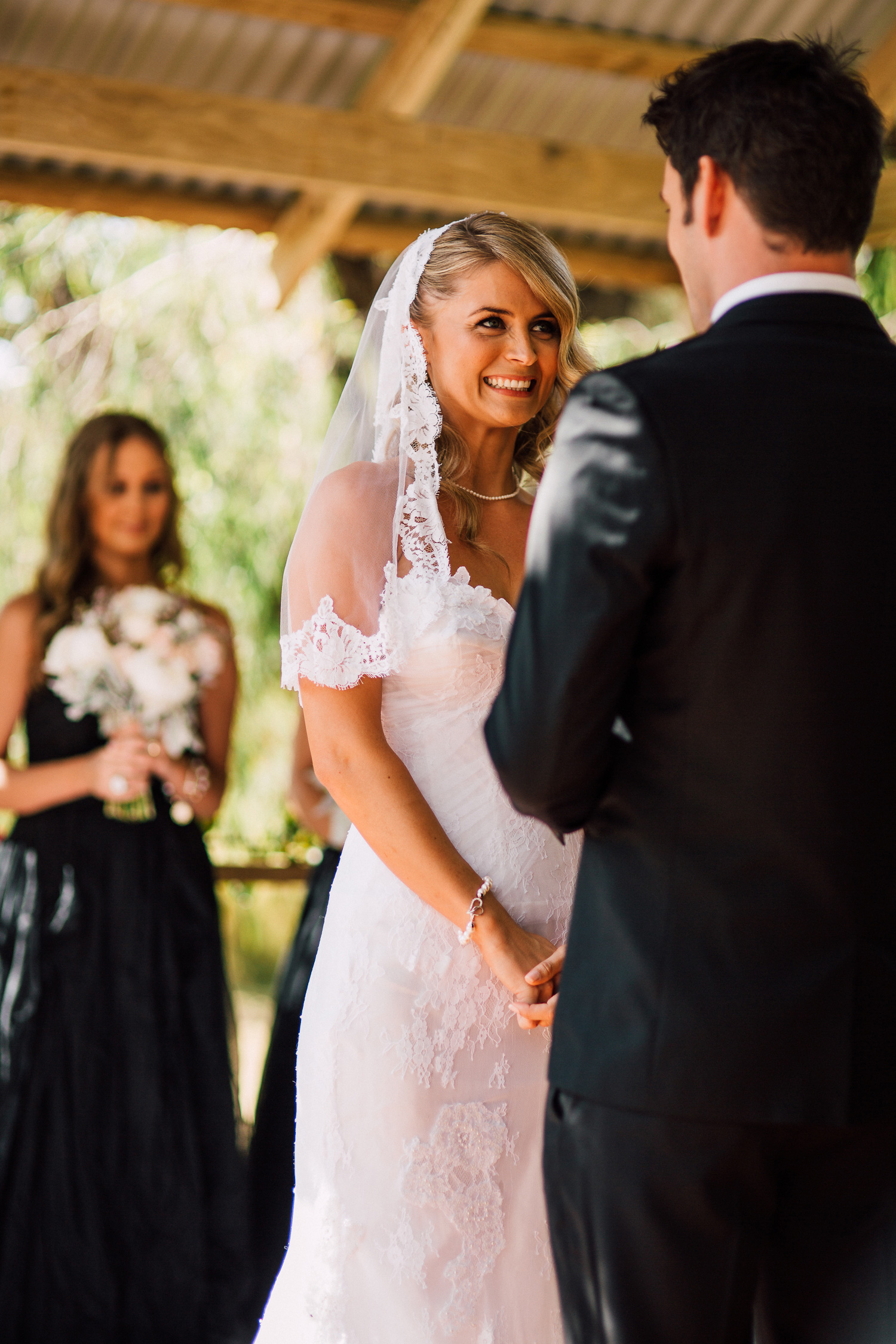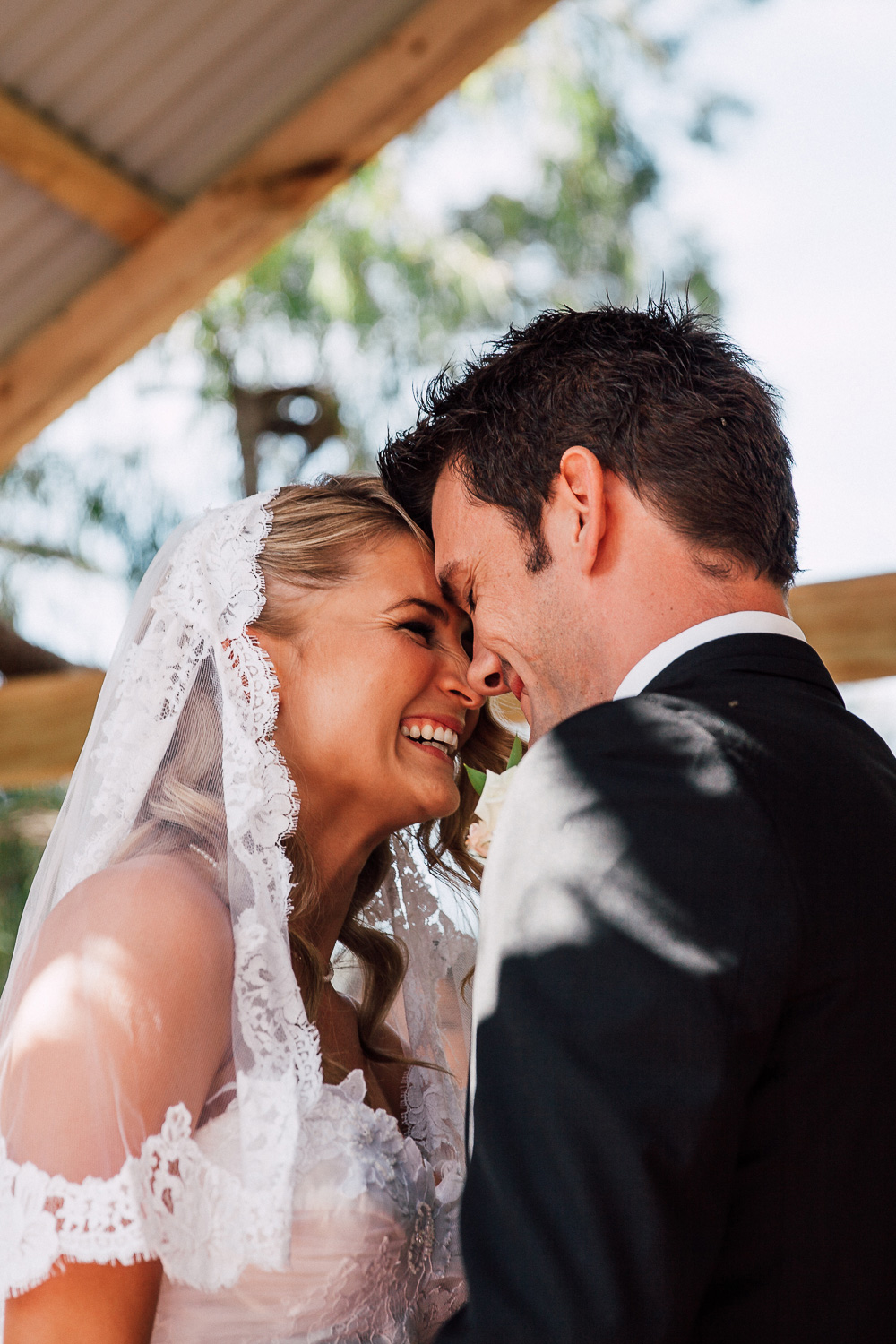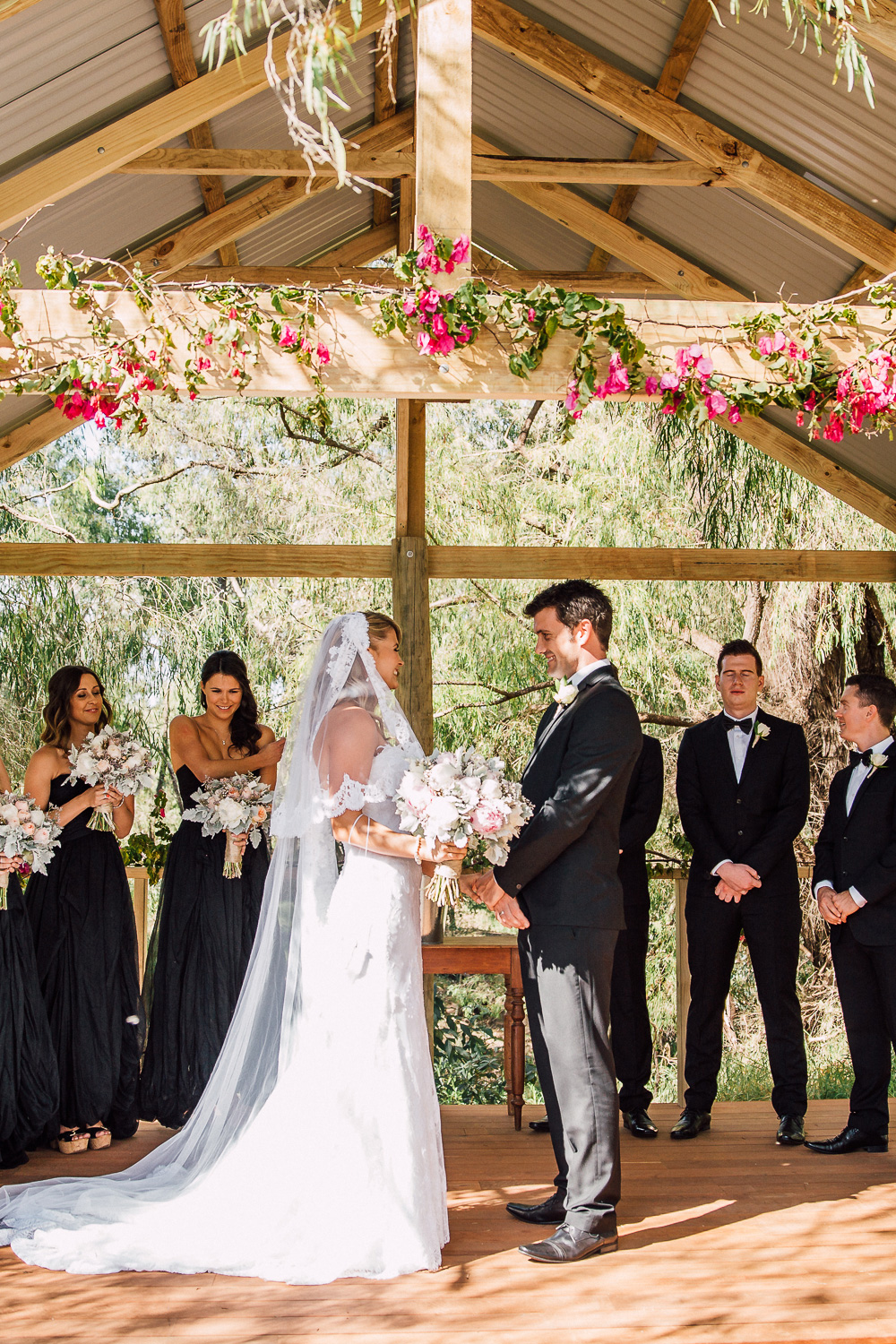 "All our friends and family made the trip down south to help us celebrate and it was certainly a day we will remember forever," says the bride.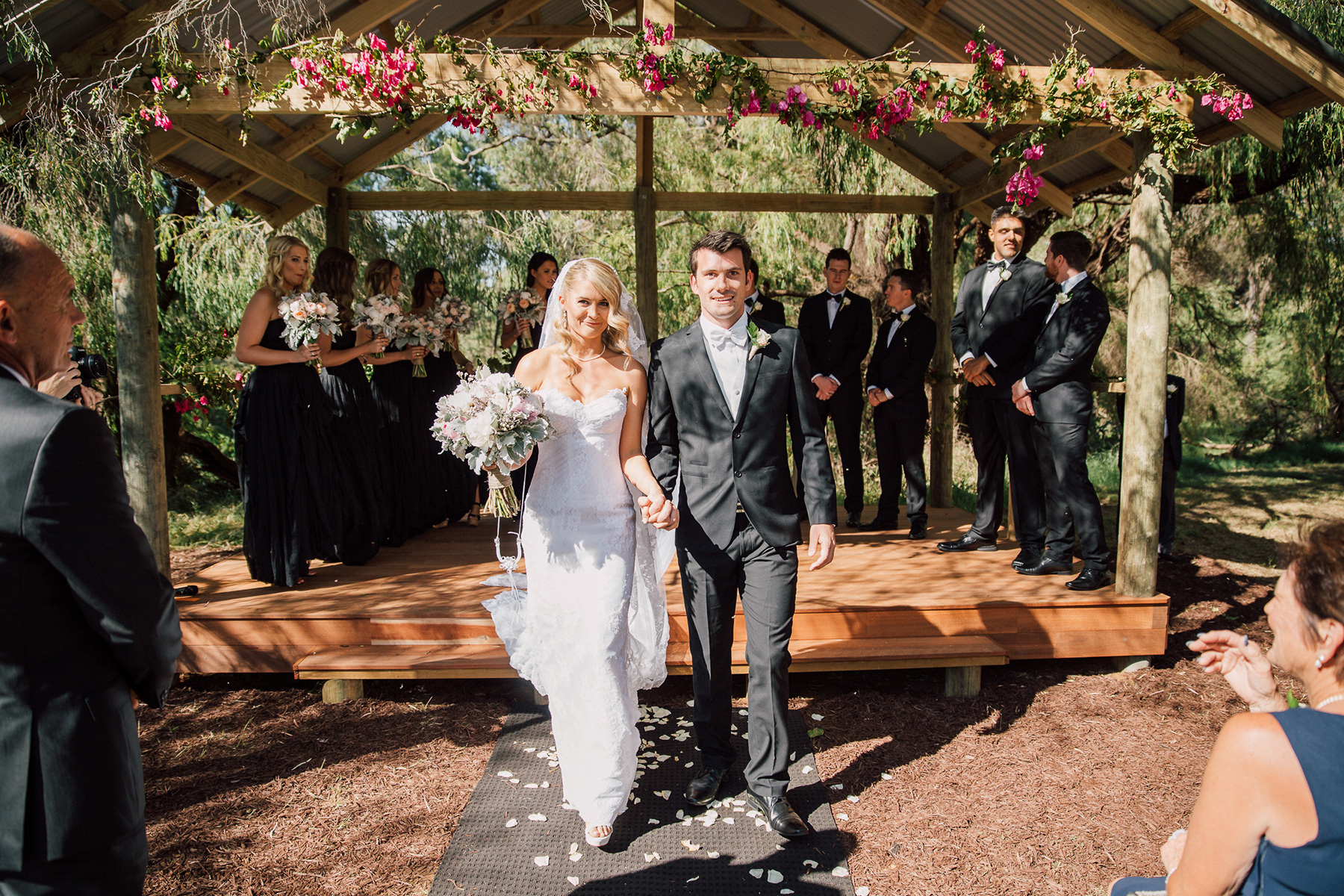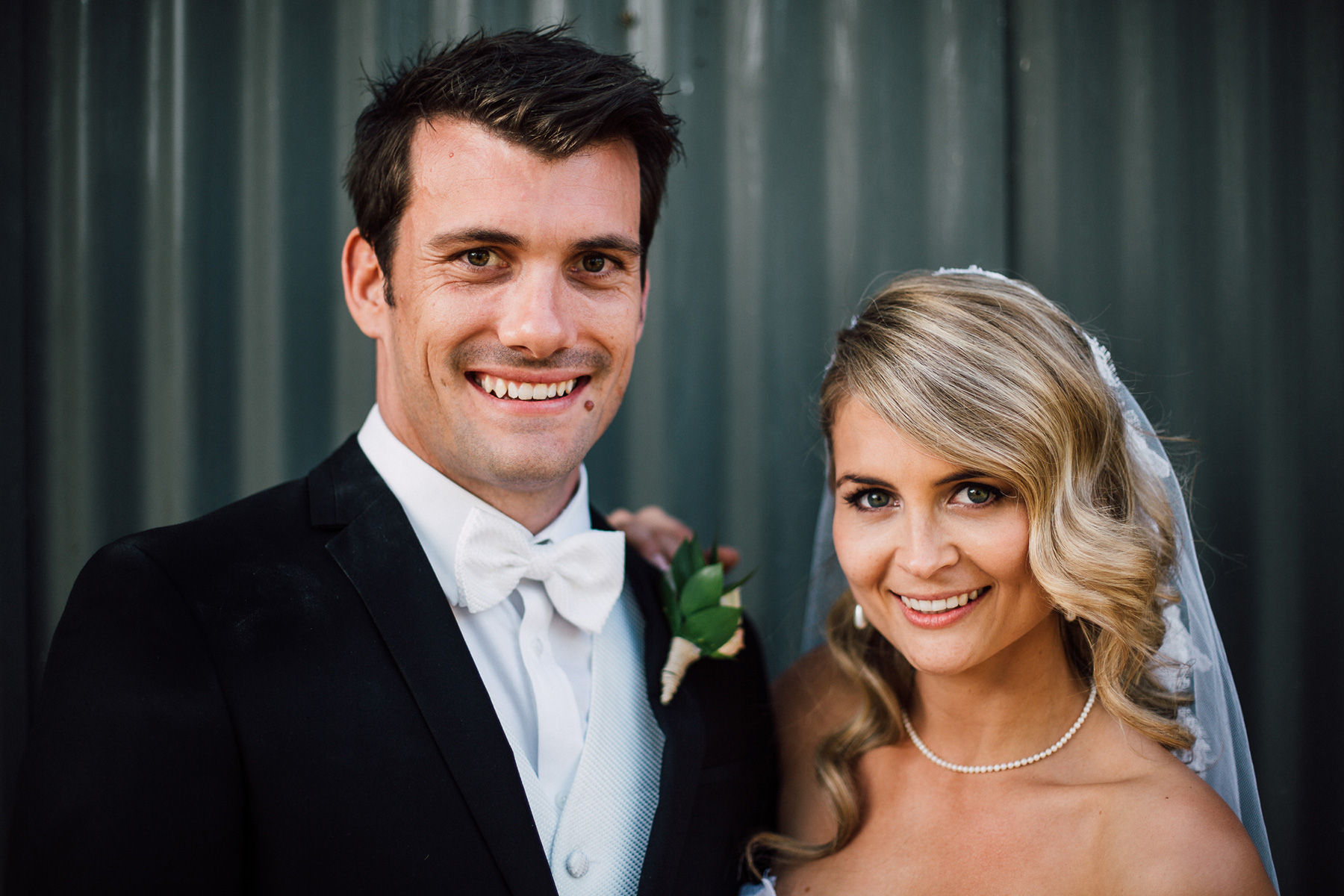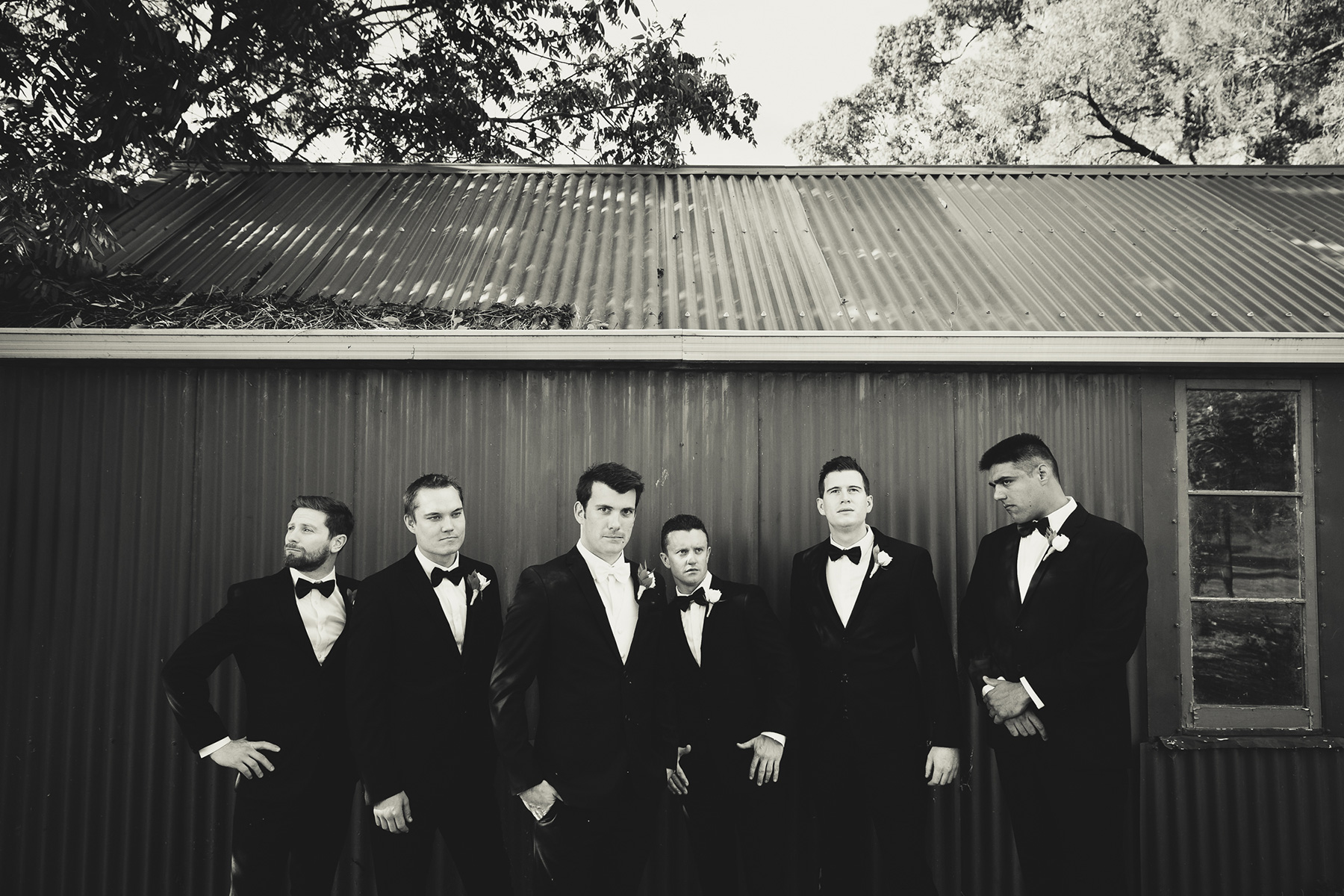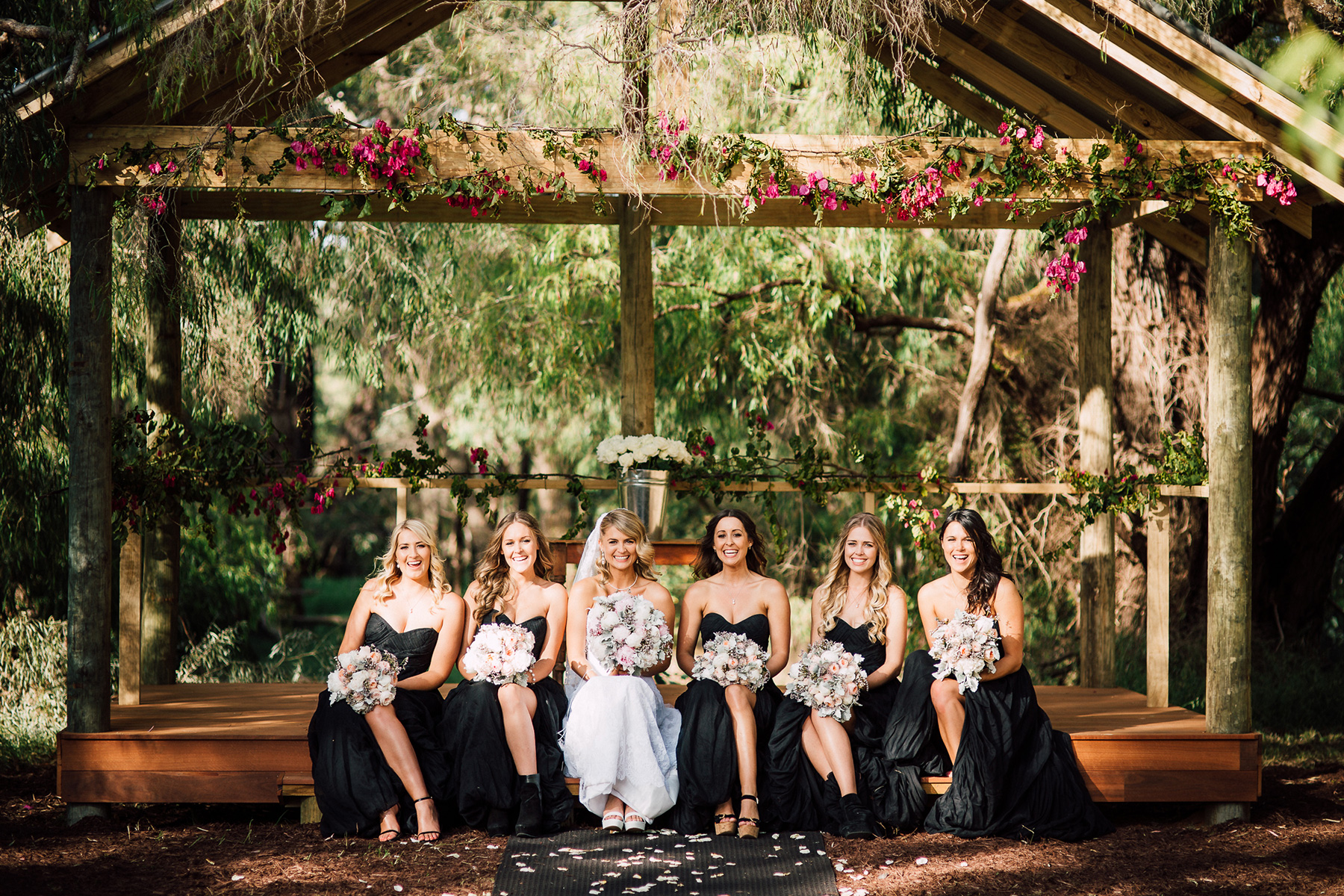 The bridesmaid dresses were by The Aje Boutique.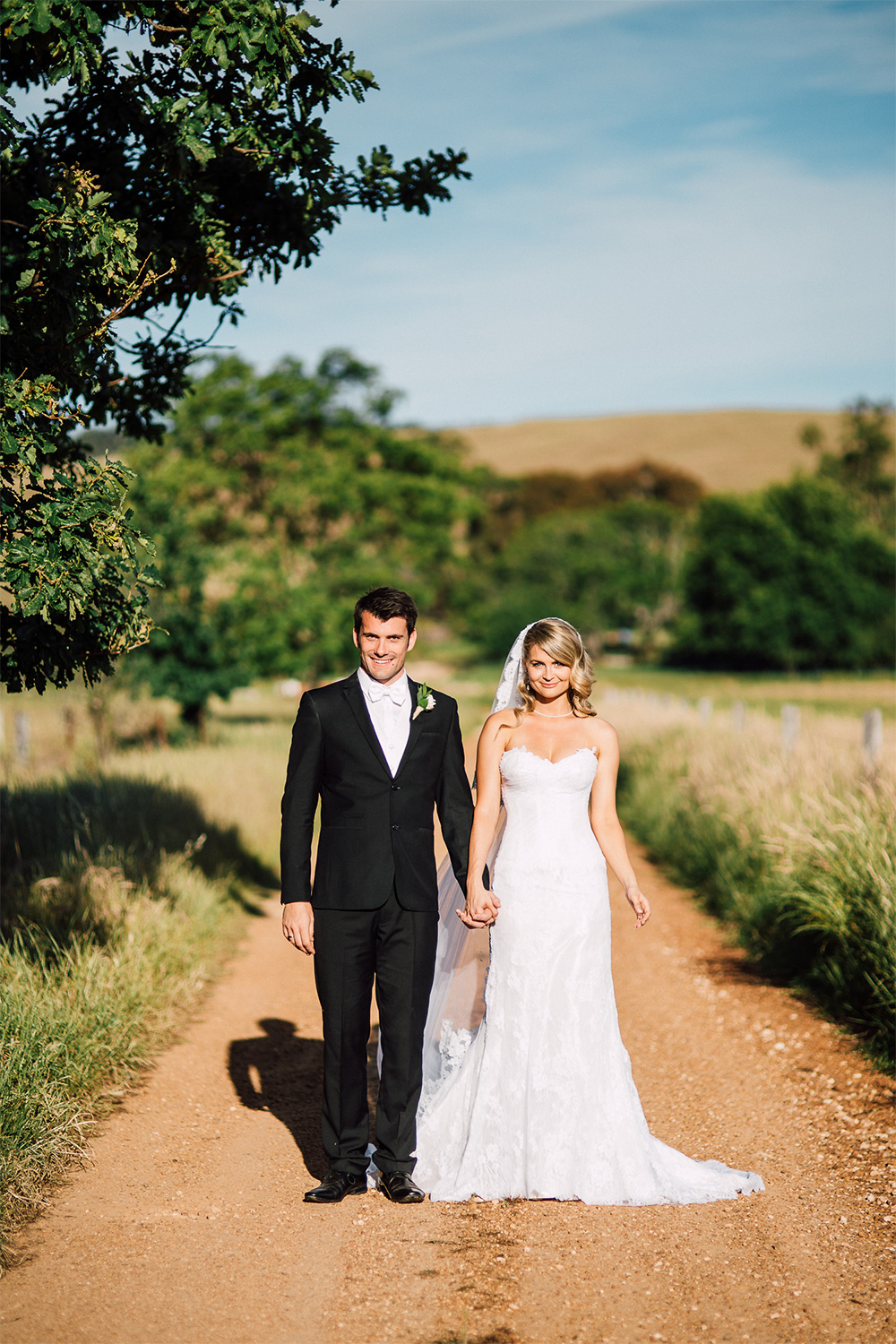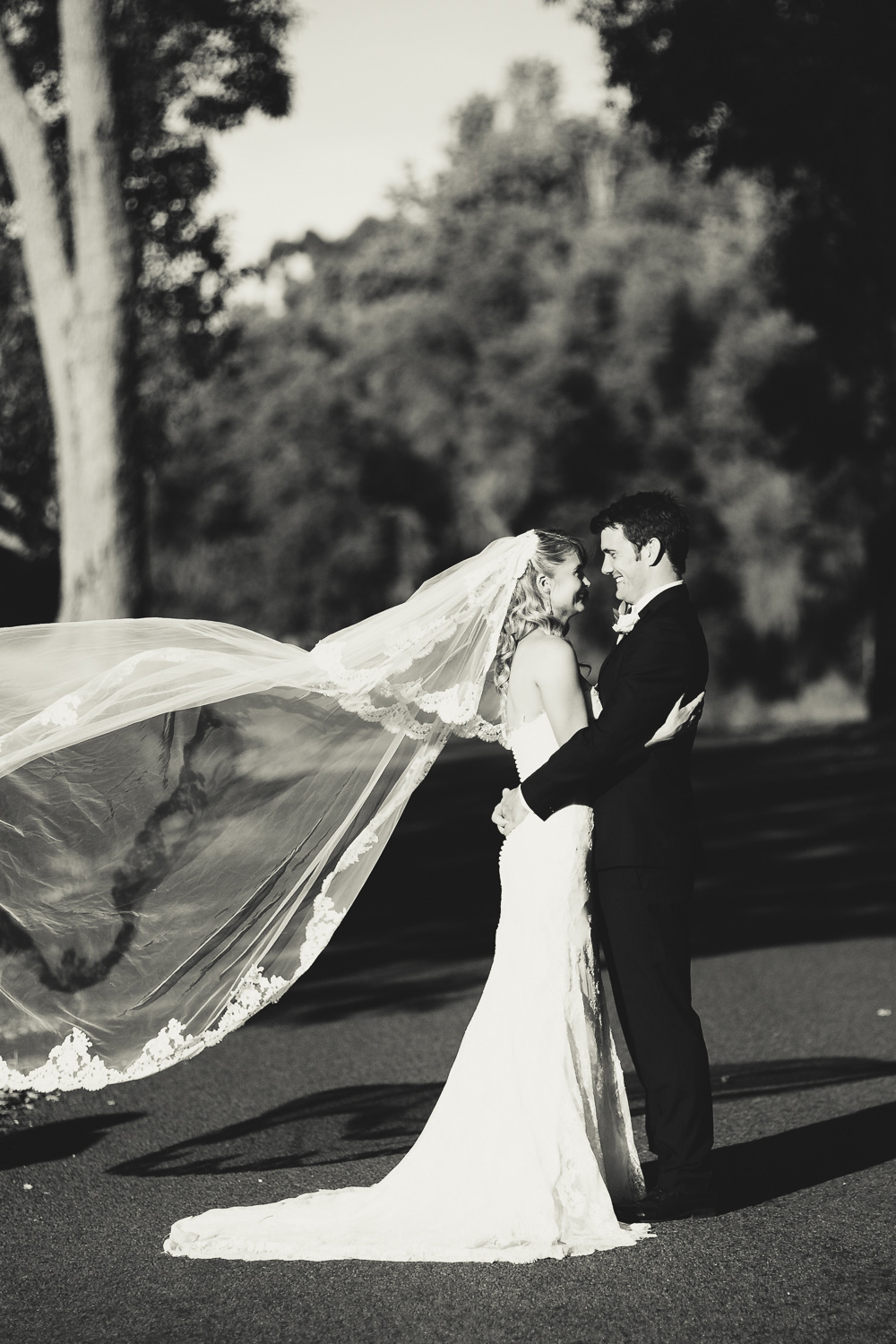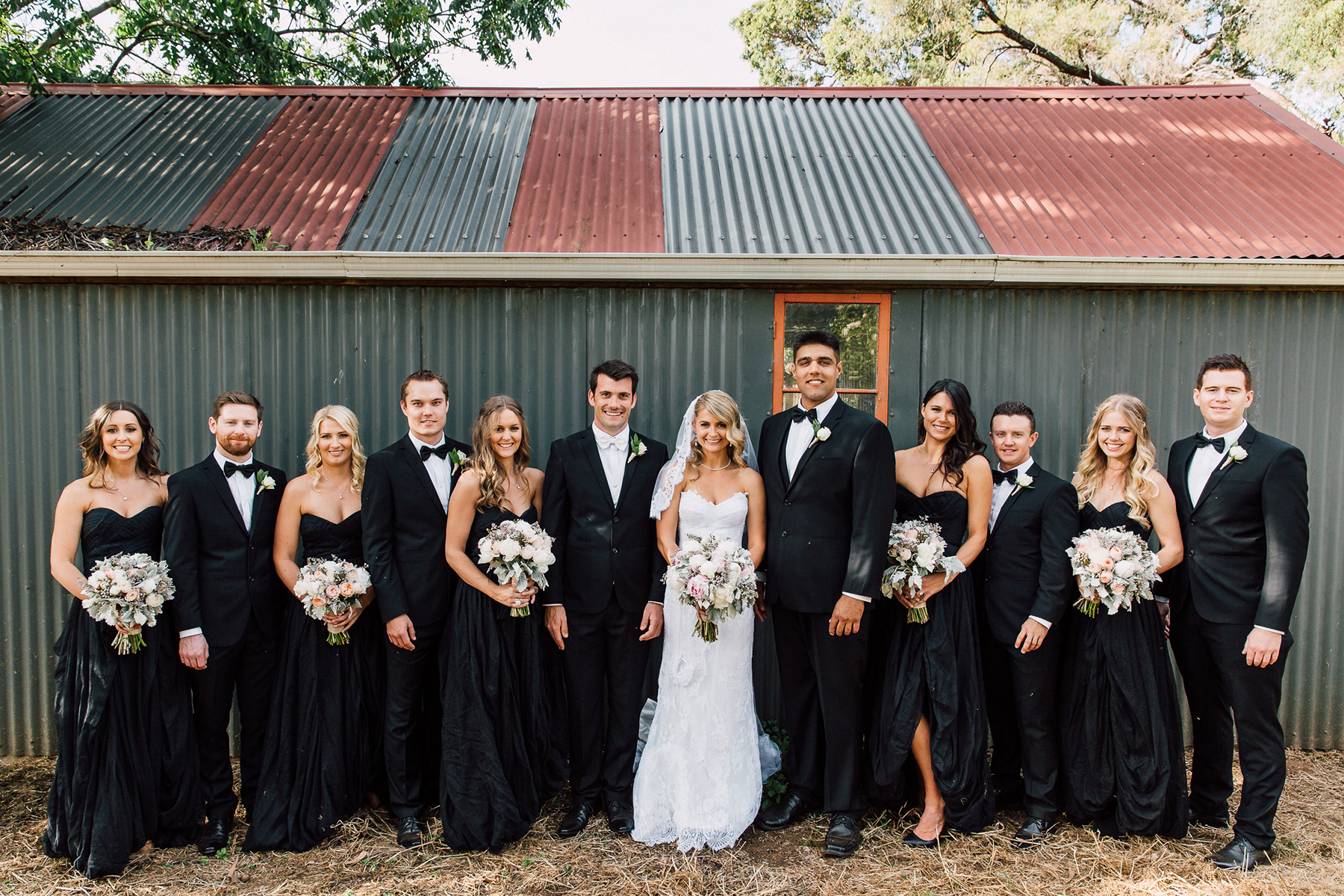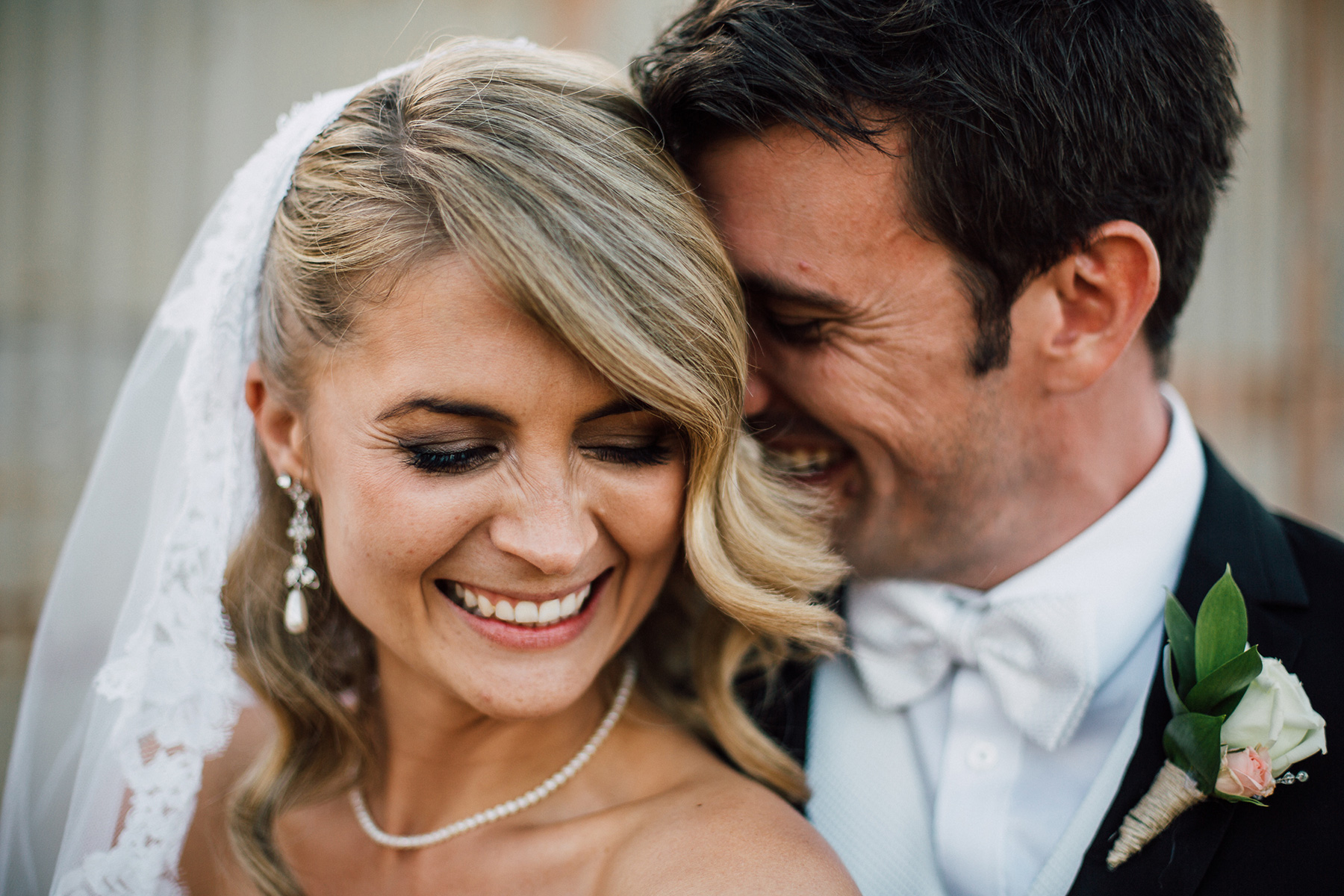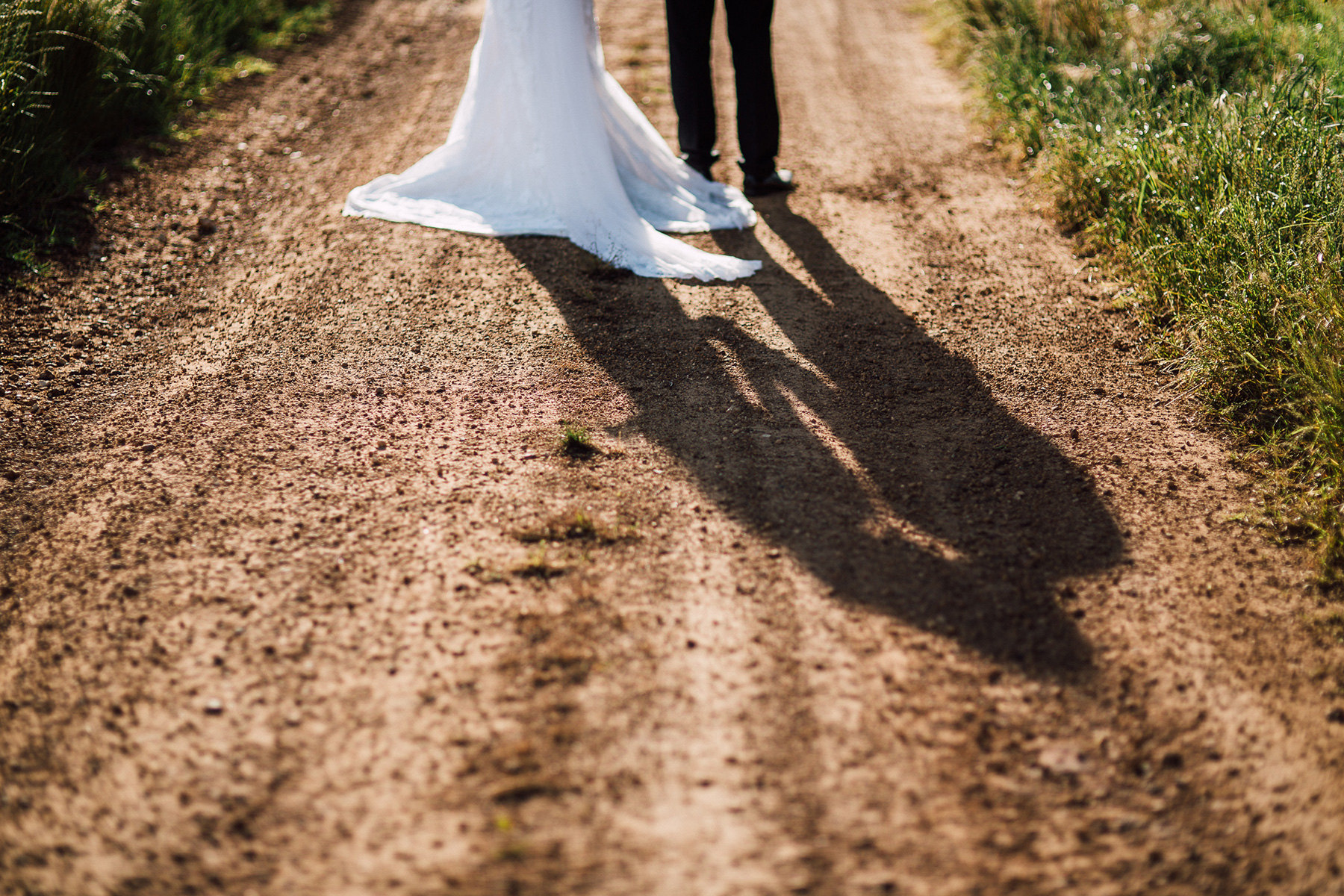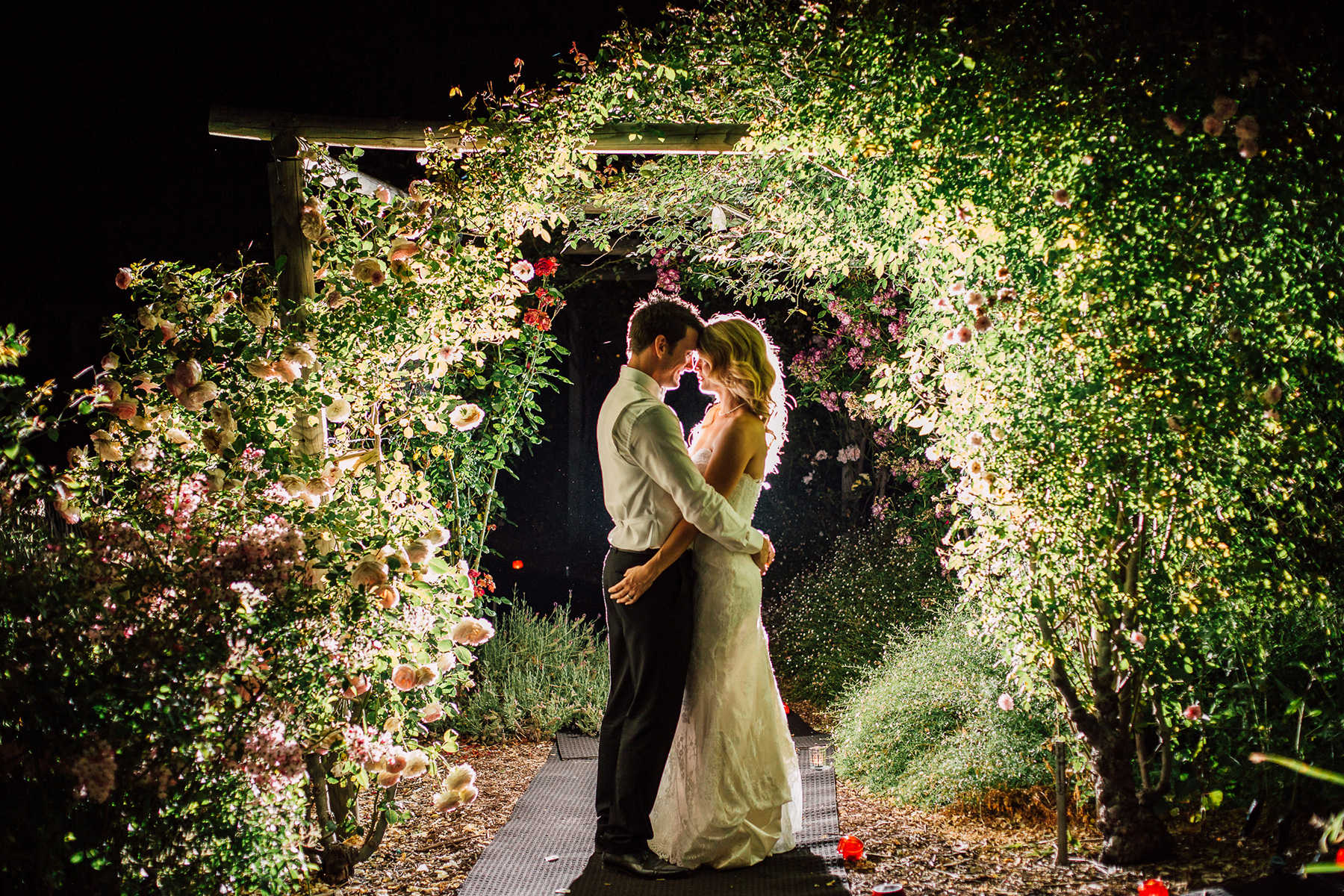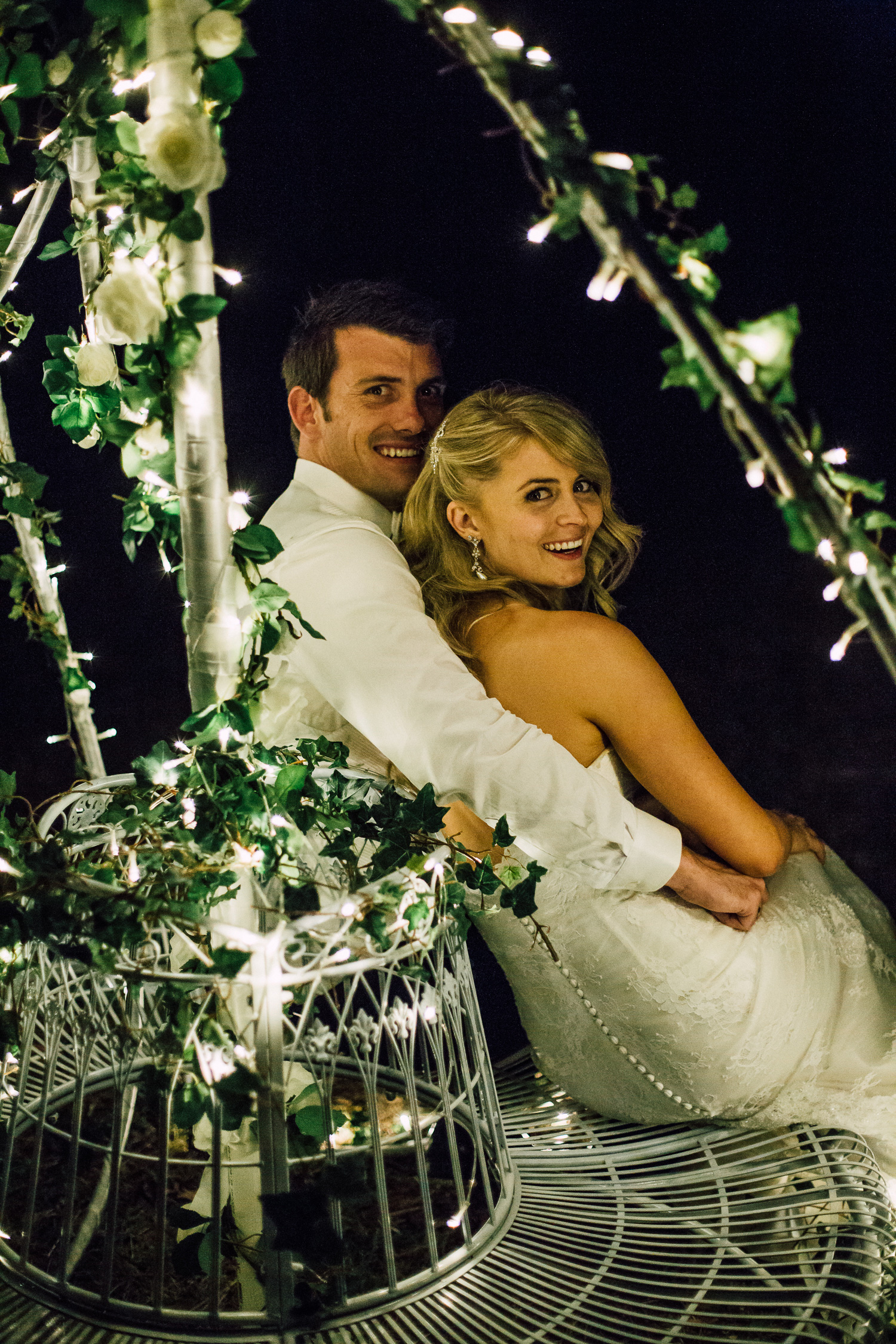 The couple feature here on the Cinderalla swing Kate's sister made.