With just 13 guests, Jojo and Luis celebrated their love in their favourite city, Melbourne.
The couple, aged 24 and 26, married at the Old Treasury Building on May 18, 2018 for its "no frills" appeal. "We are very much city dwellers and spend our weekends exploring Melbourne's laneways and enjoying the beautiful architecture," explains Jojo. "This is why we decided to get married at the Old Treasury Building, no frills, just us."
Hailing from two different backgrounds, the couple celebrated their cultures, while keeping everything "intimate and personal to us". "Like many modern-day couples that come from different backgrounds, we were under a lot of pressure to have a typical wedding," explains Jojo. "However, we felt that it was important to have a wedding that reflected us as a couple."
Jojo says the day day was full of "pure happiness and contagious laughter". "Everything was perfect, perfect for us. We embraced the sunshine in the morning and the rain in the afternoon, typical Melbourne."
Photos courtesy of Kenneth Lim Photographer.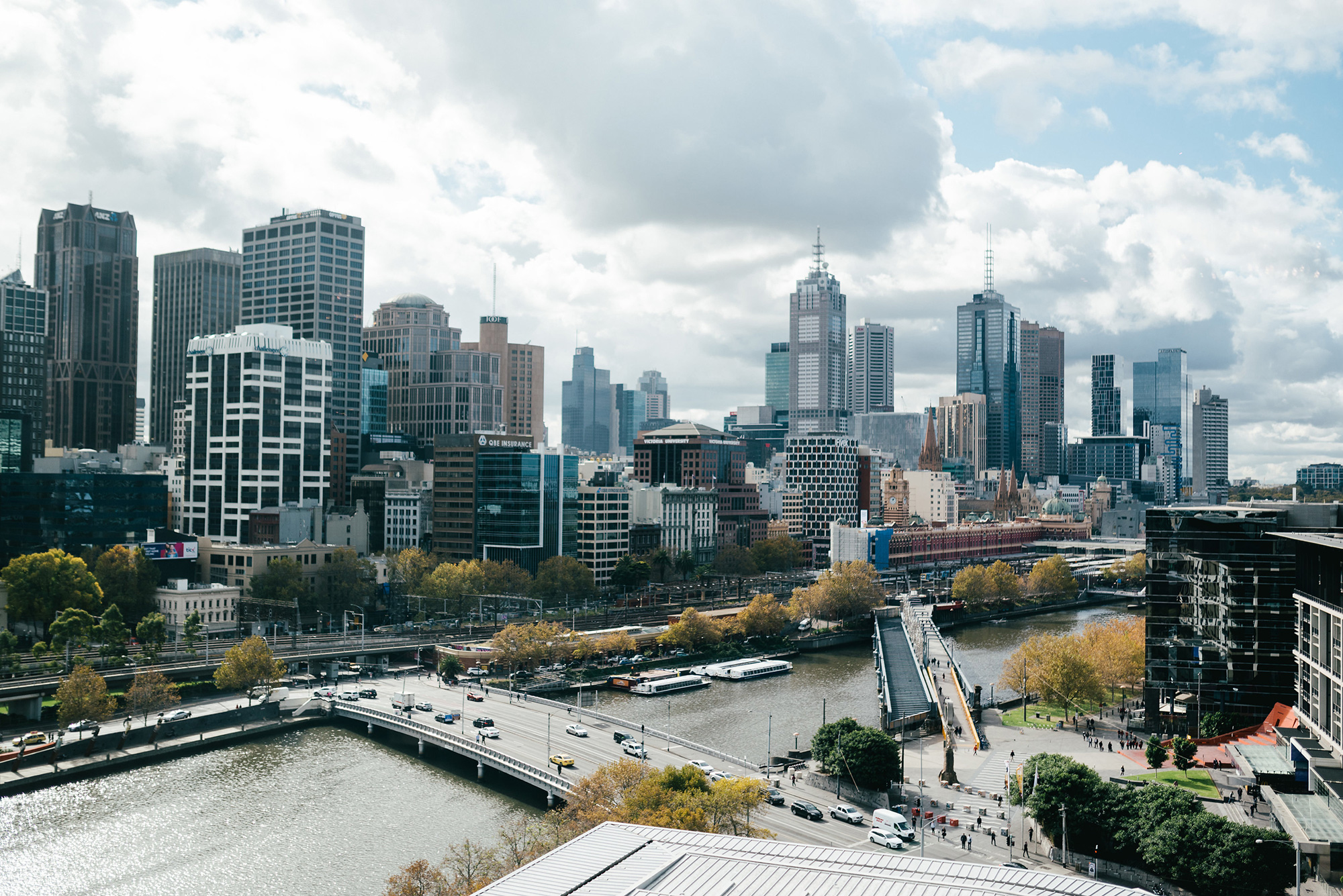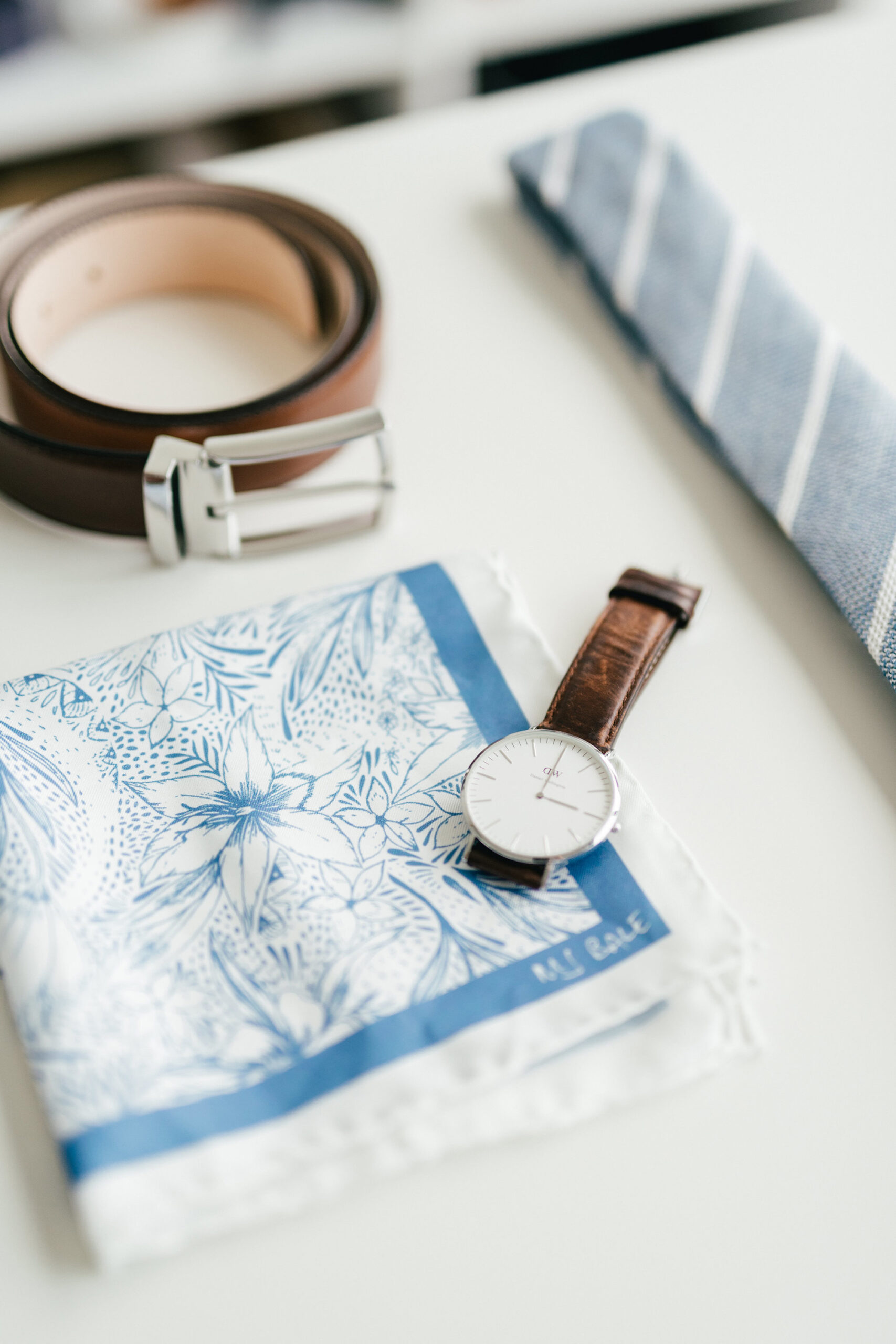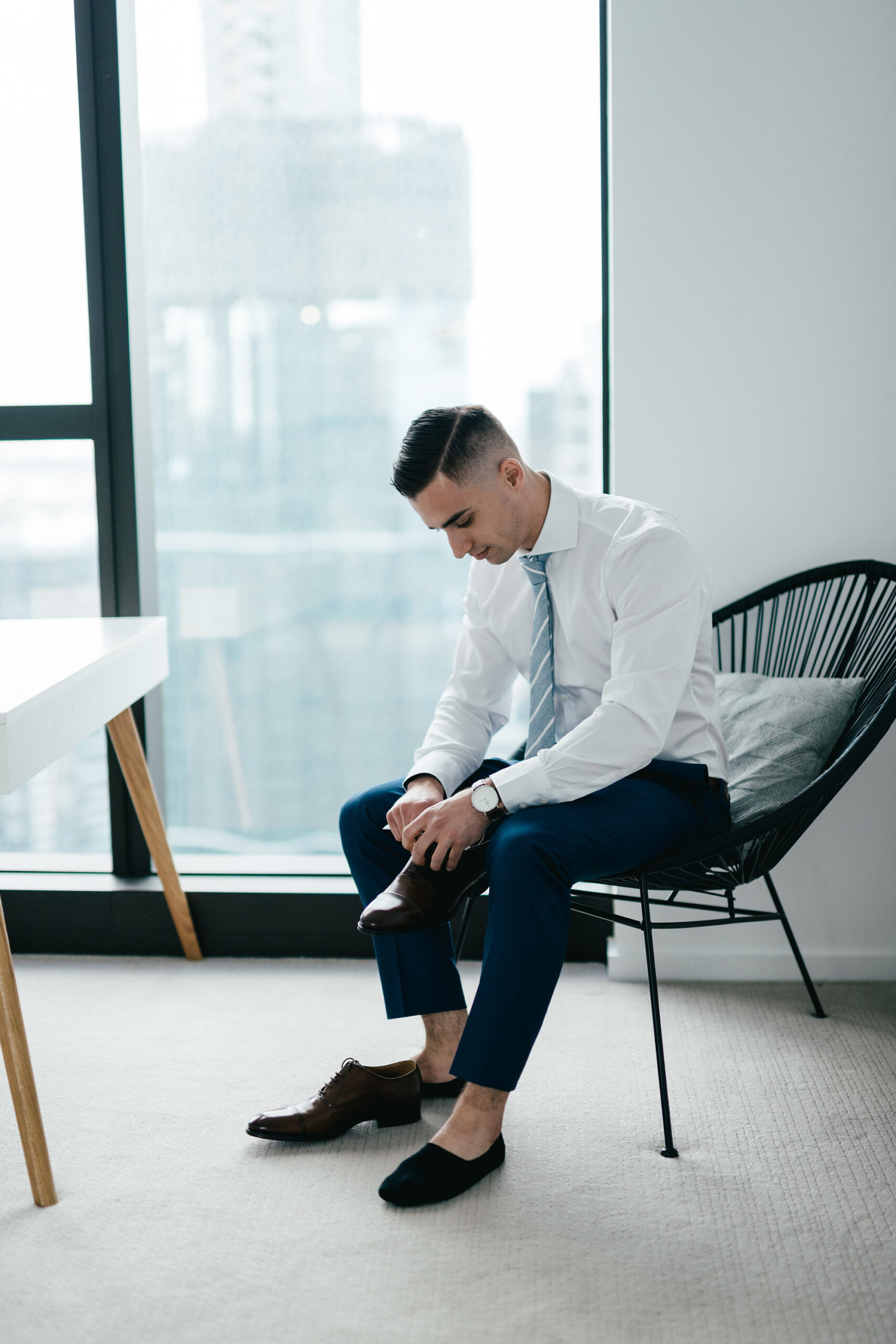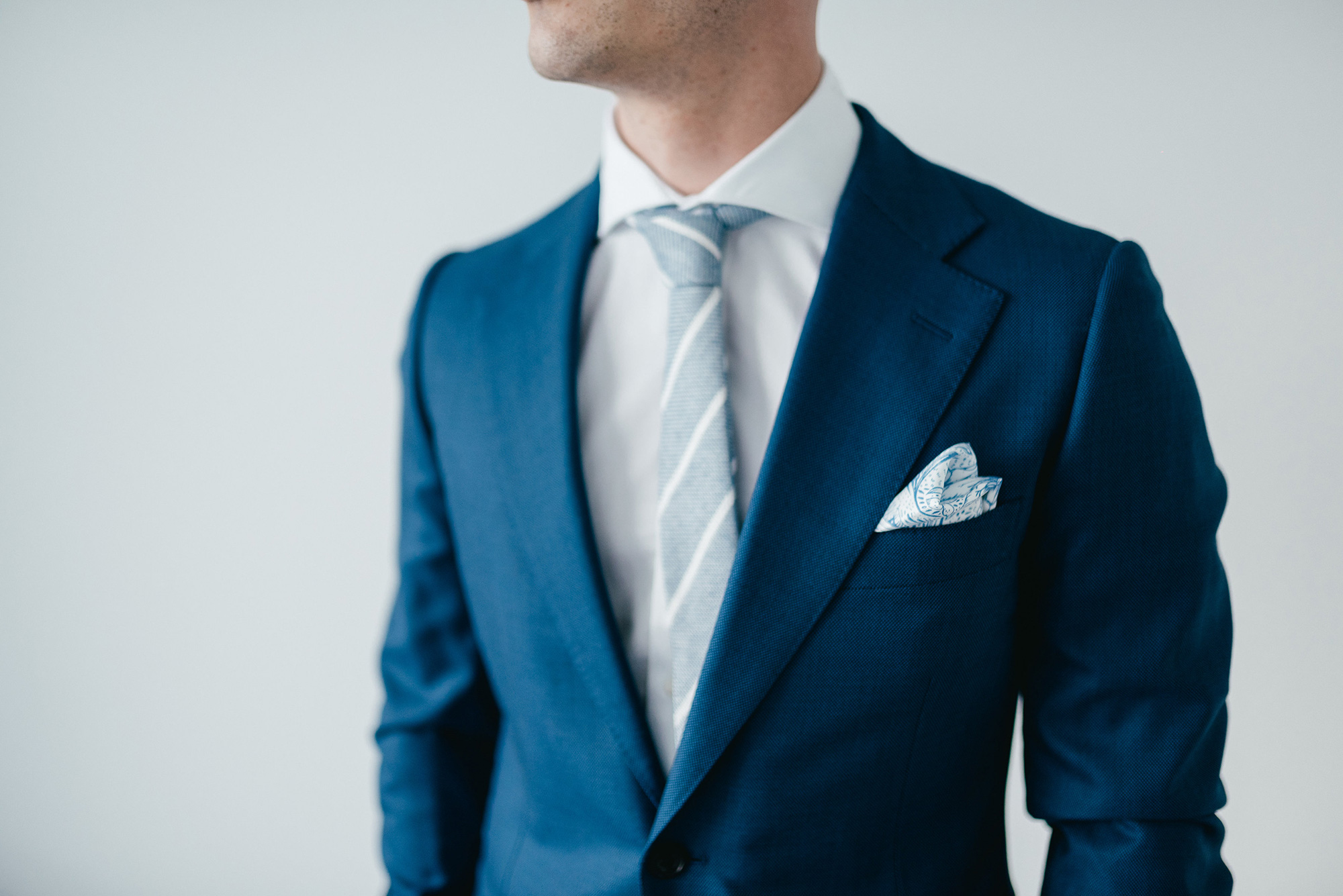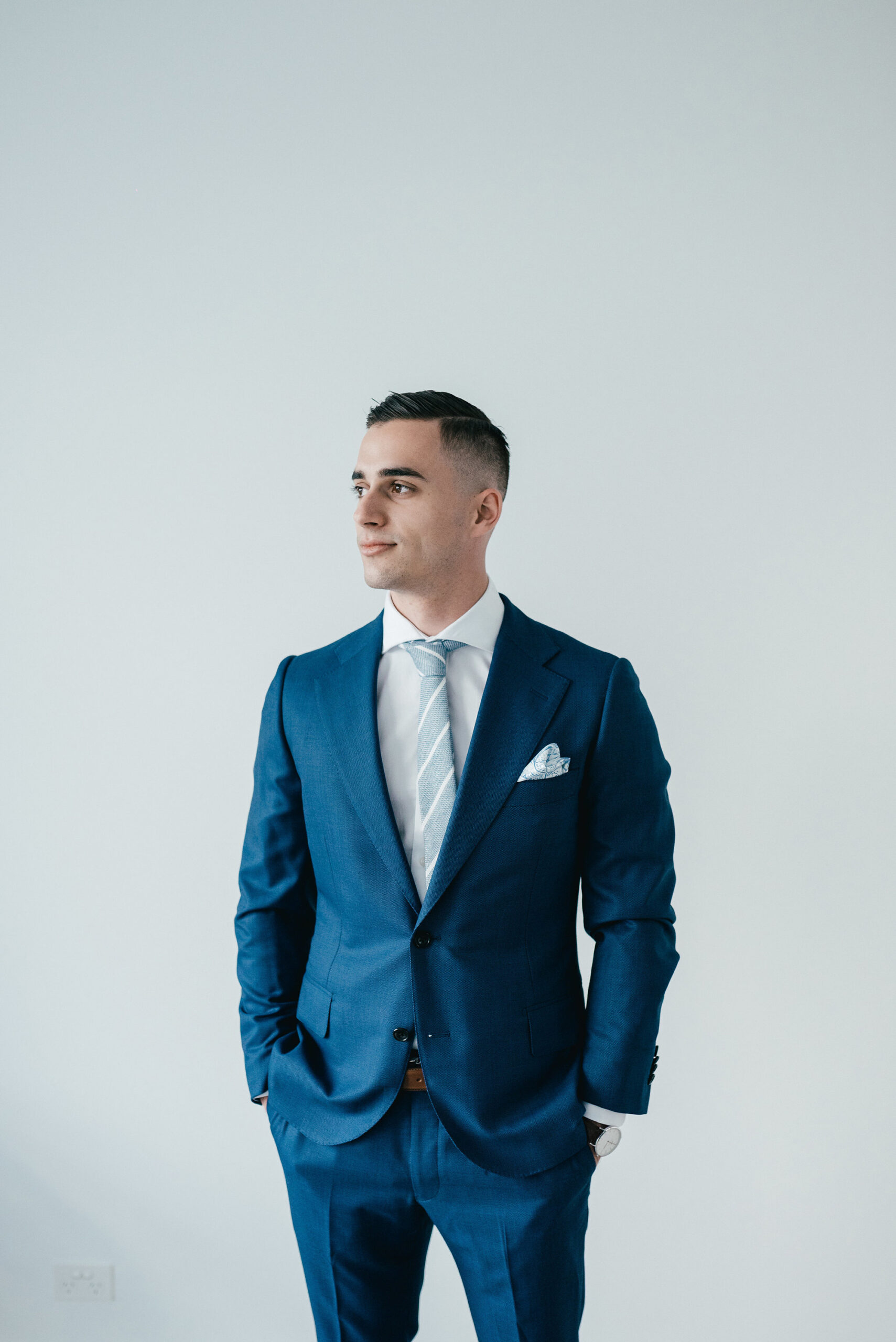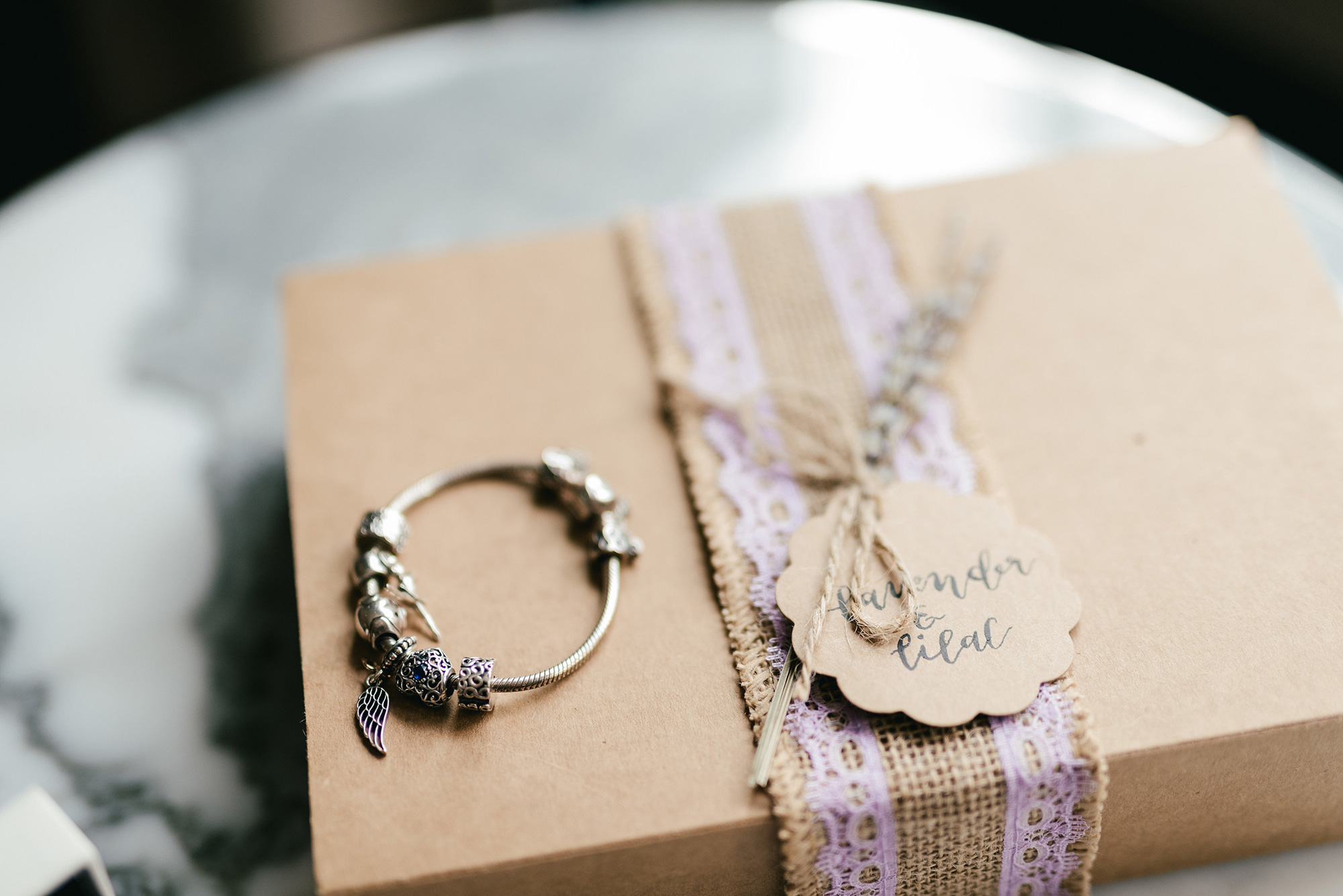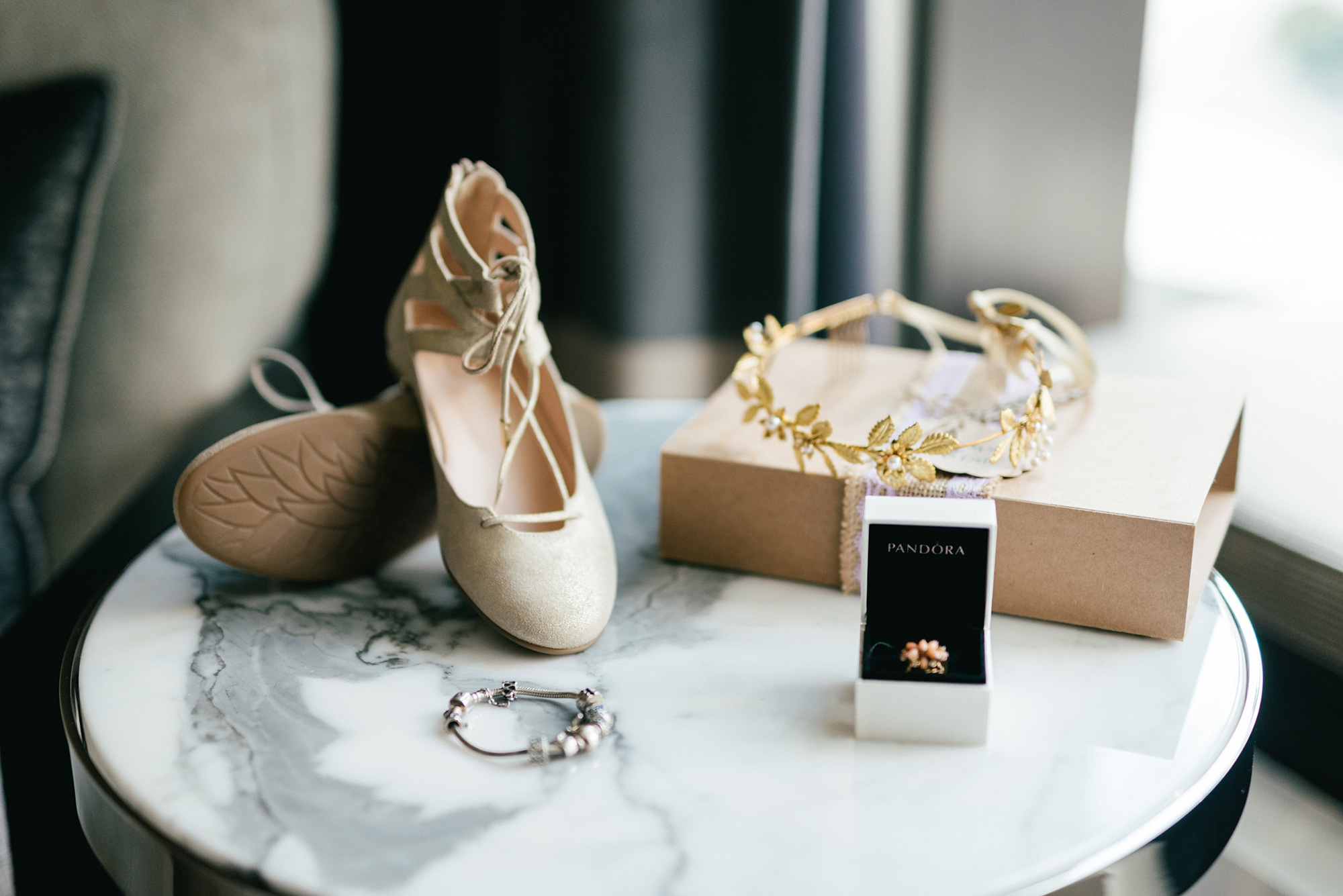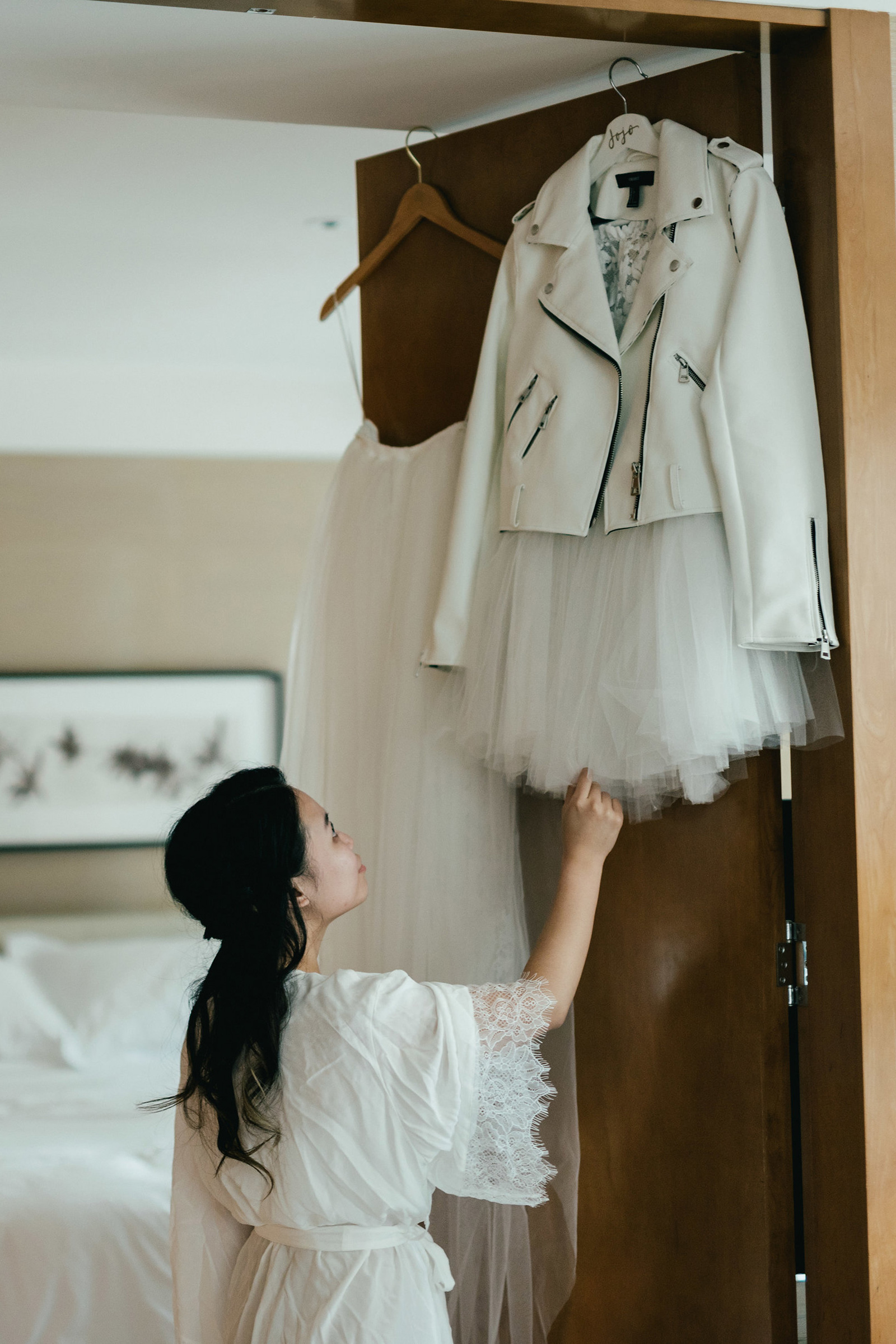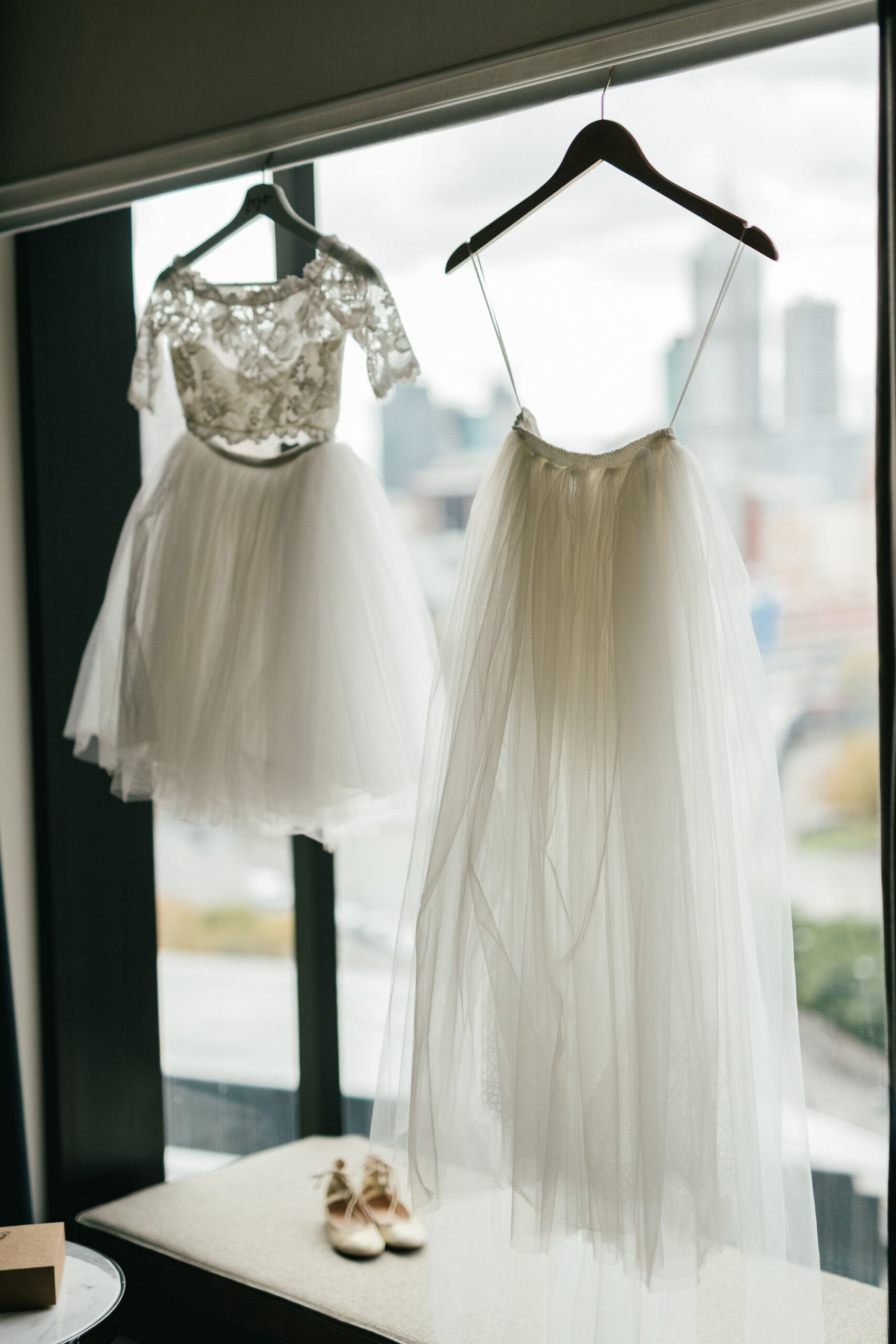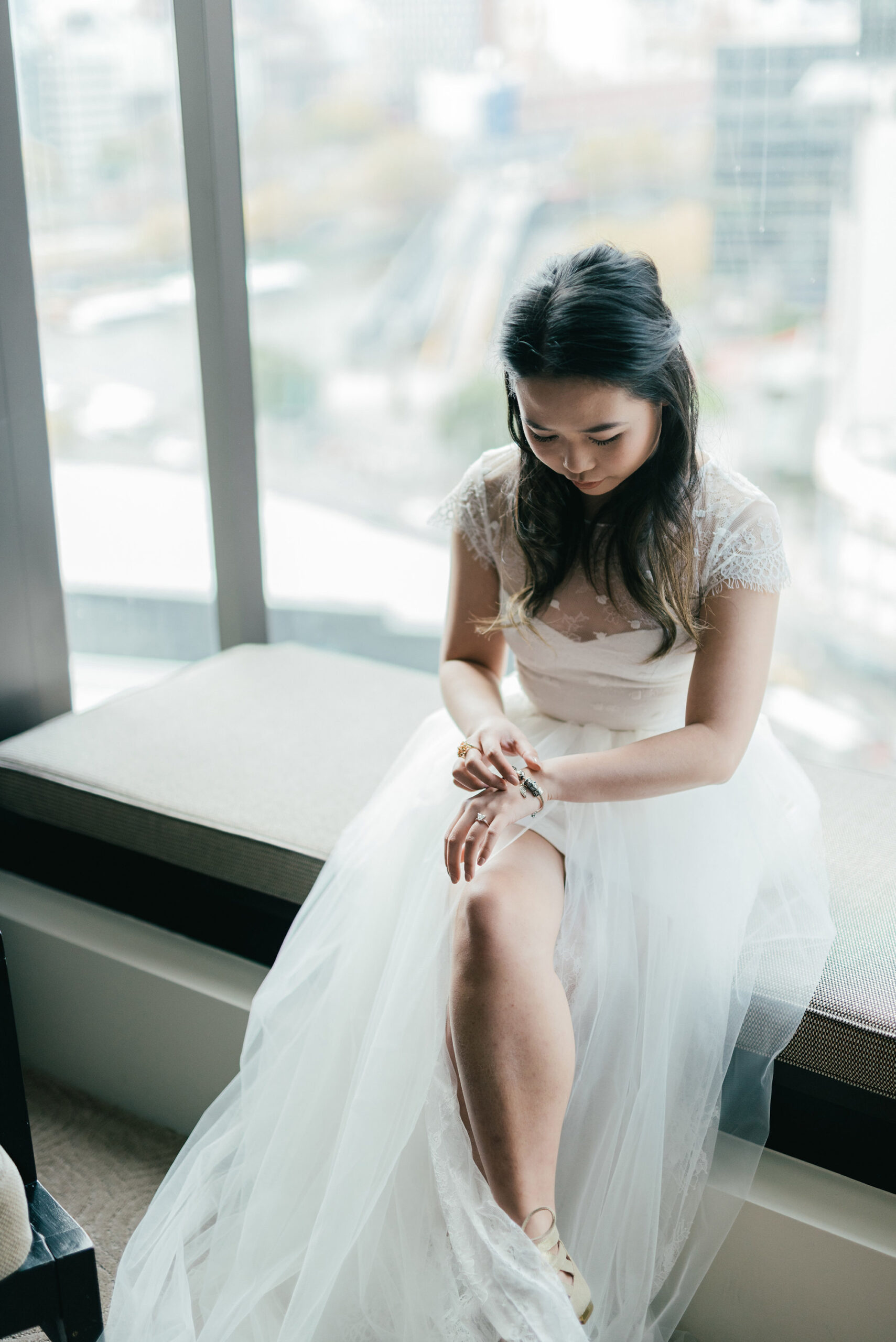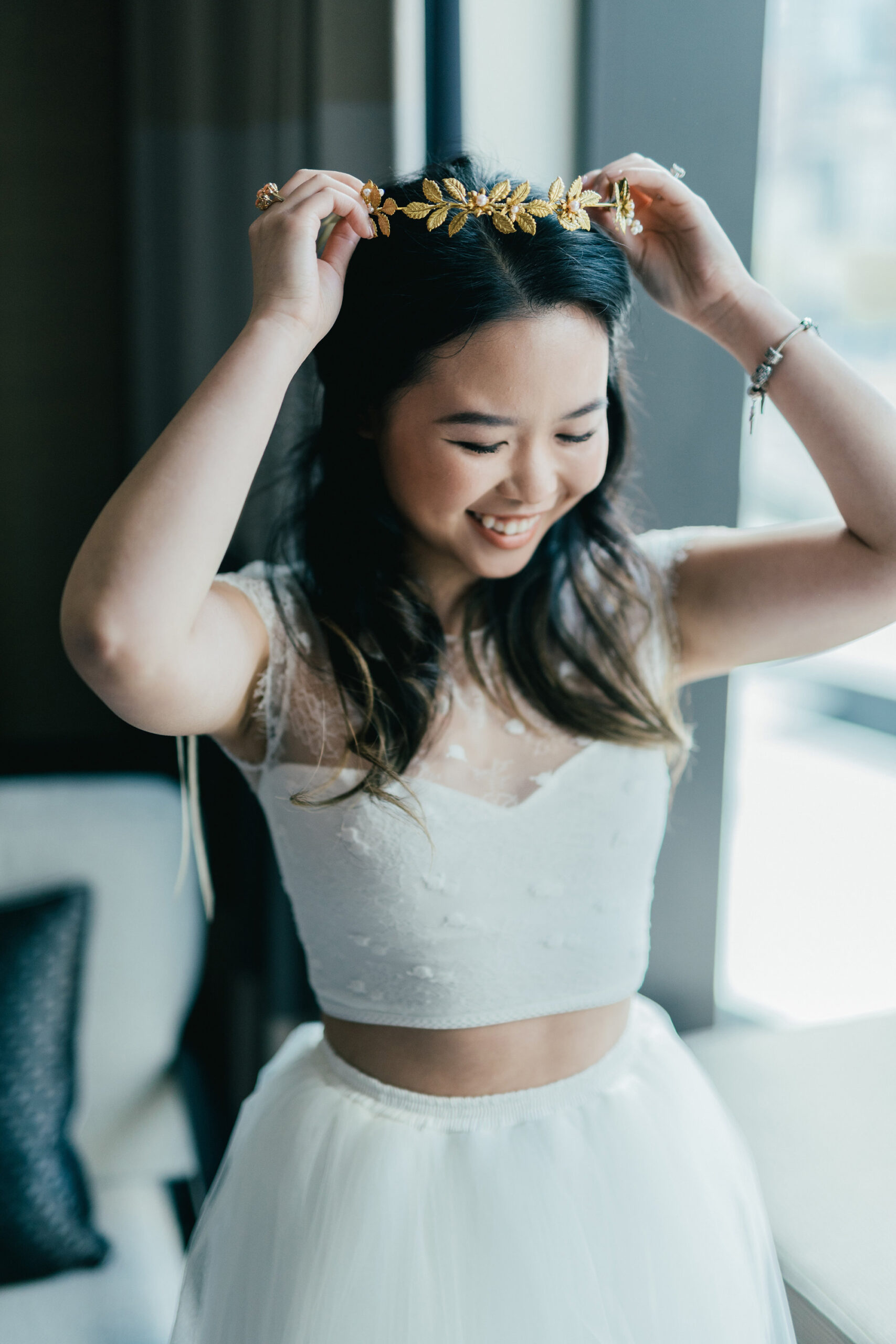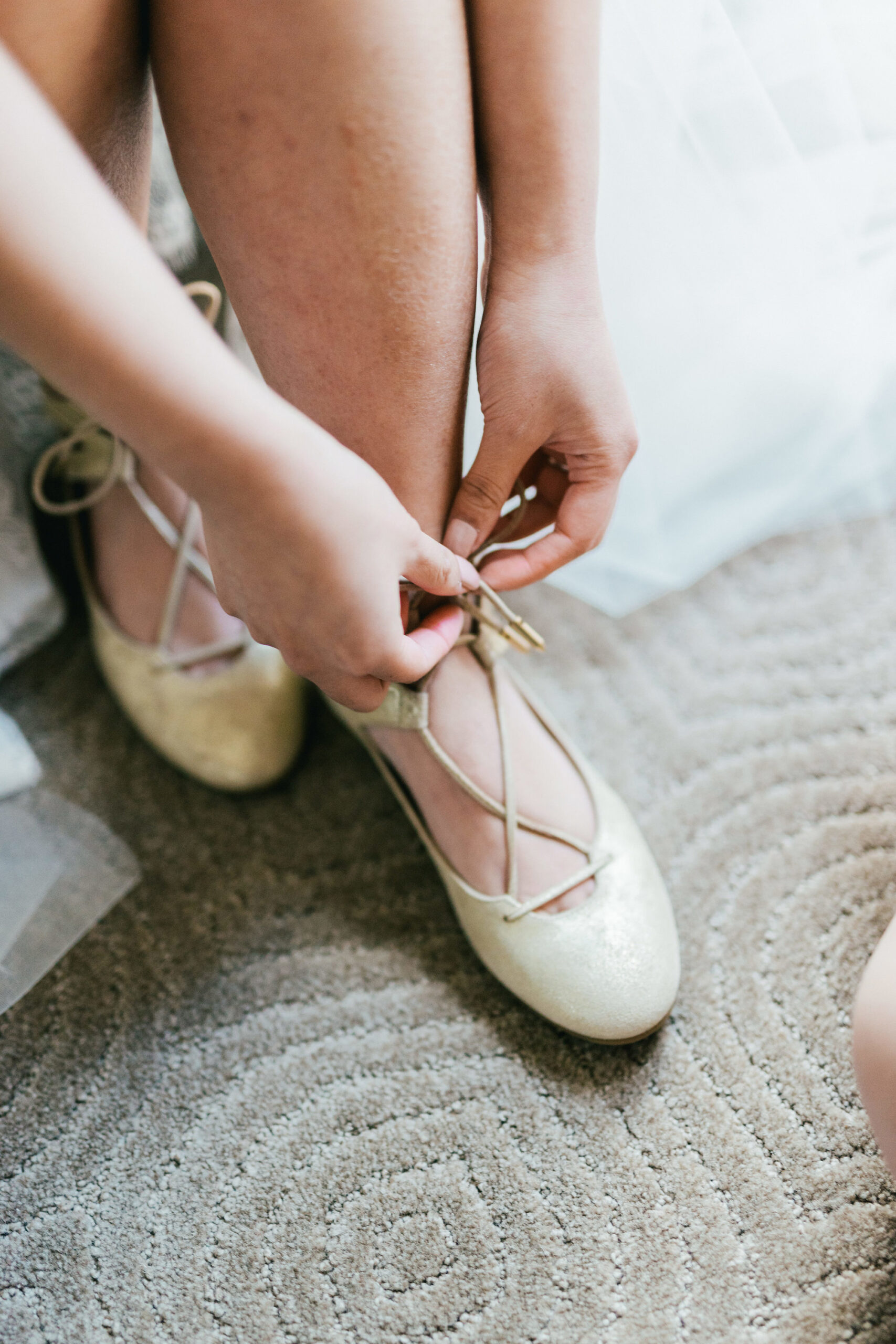 "I always thought that I would wear heels on my wedding day, however Luis fell in love with me for me, and he loves my height (4'11), so I settled on flats," laughs the bride.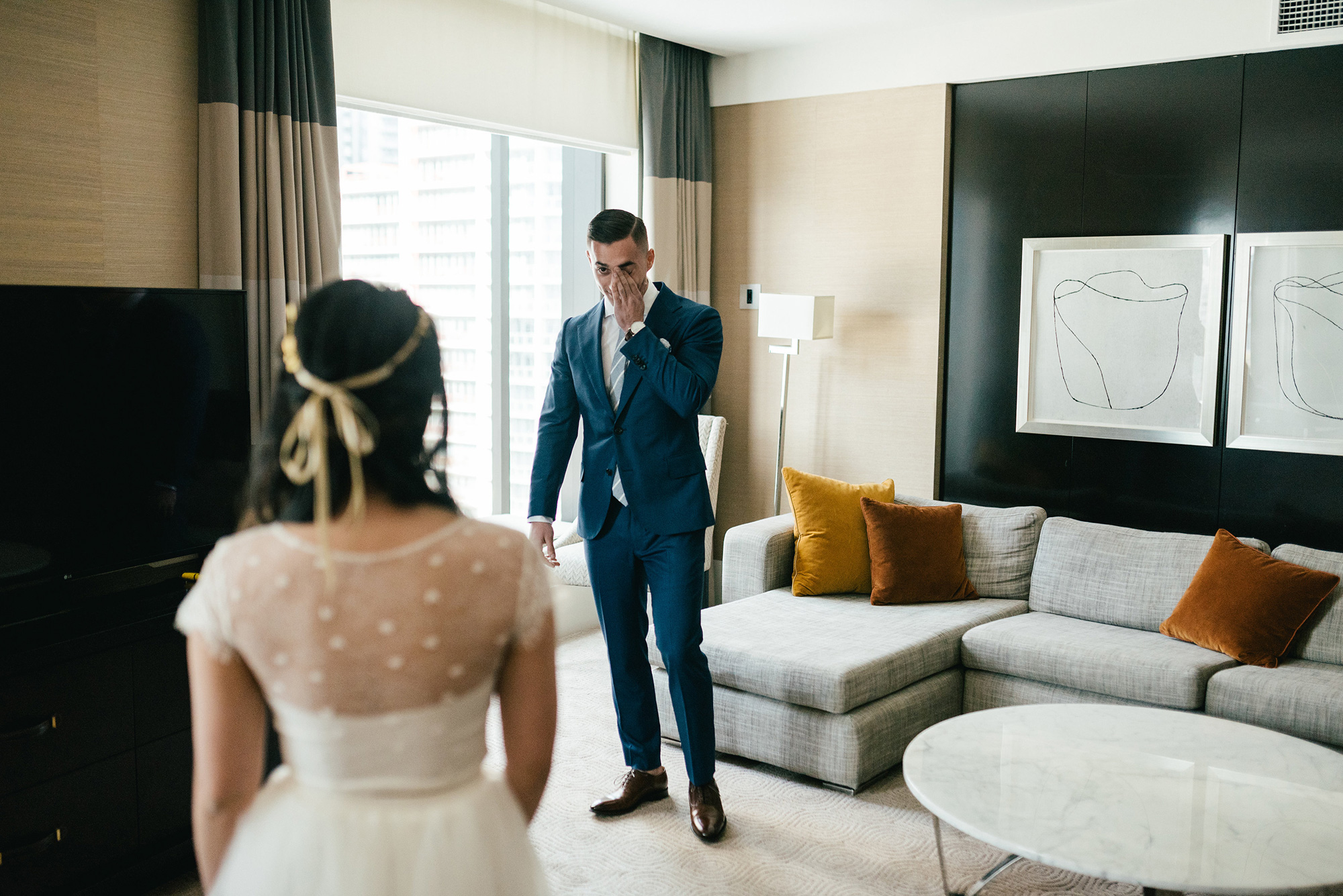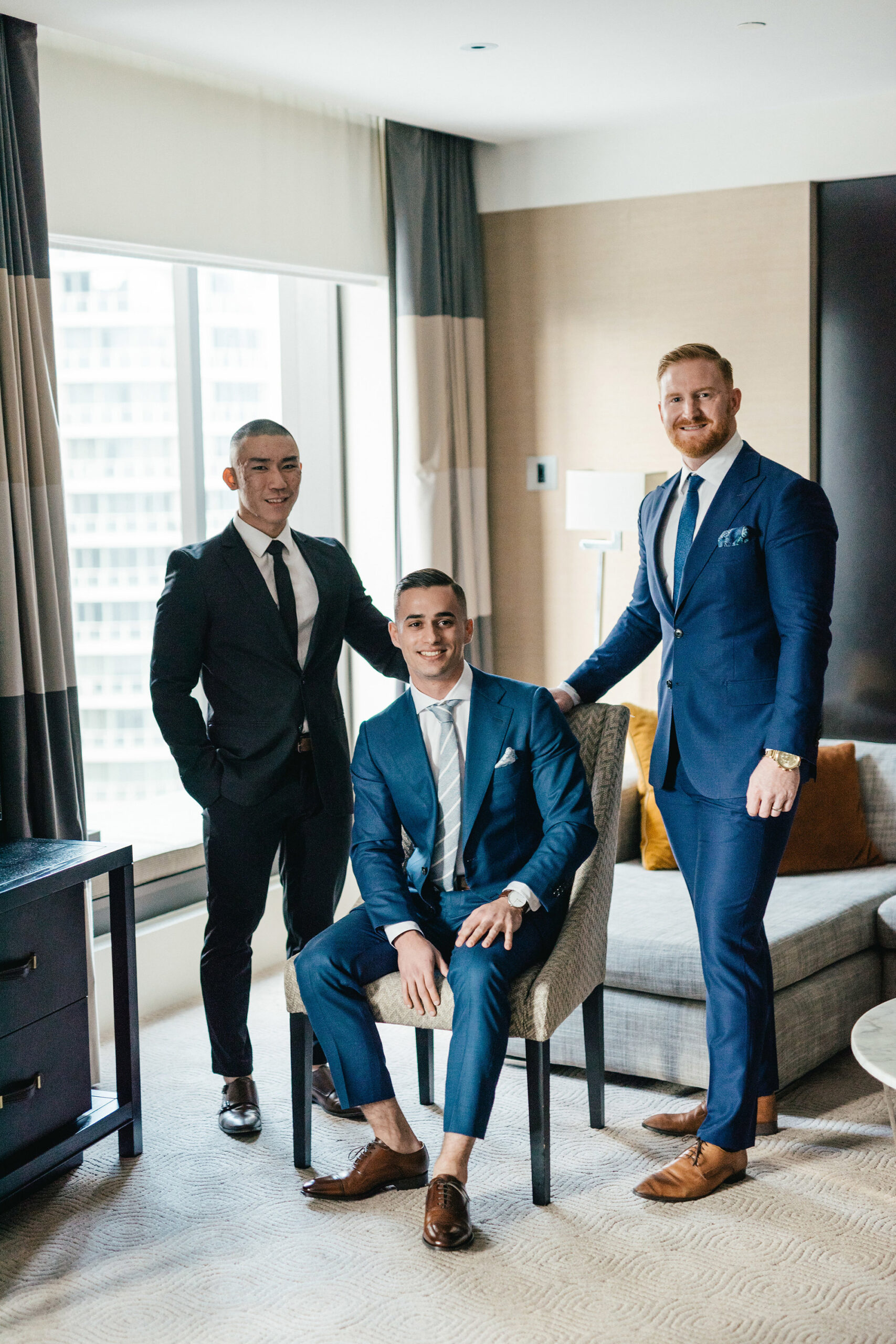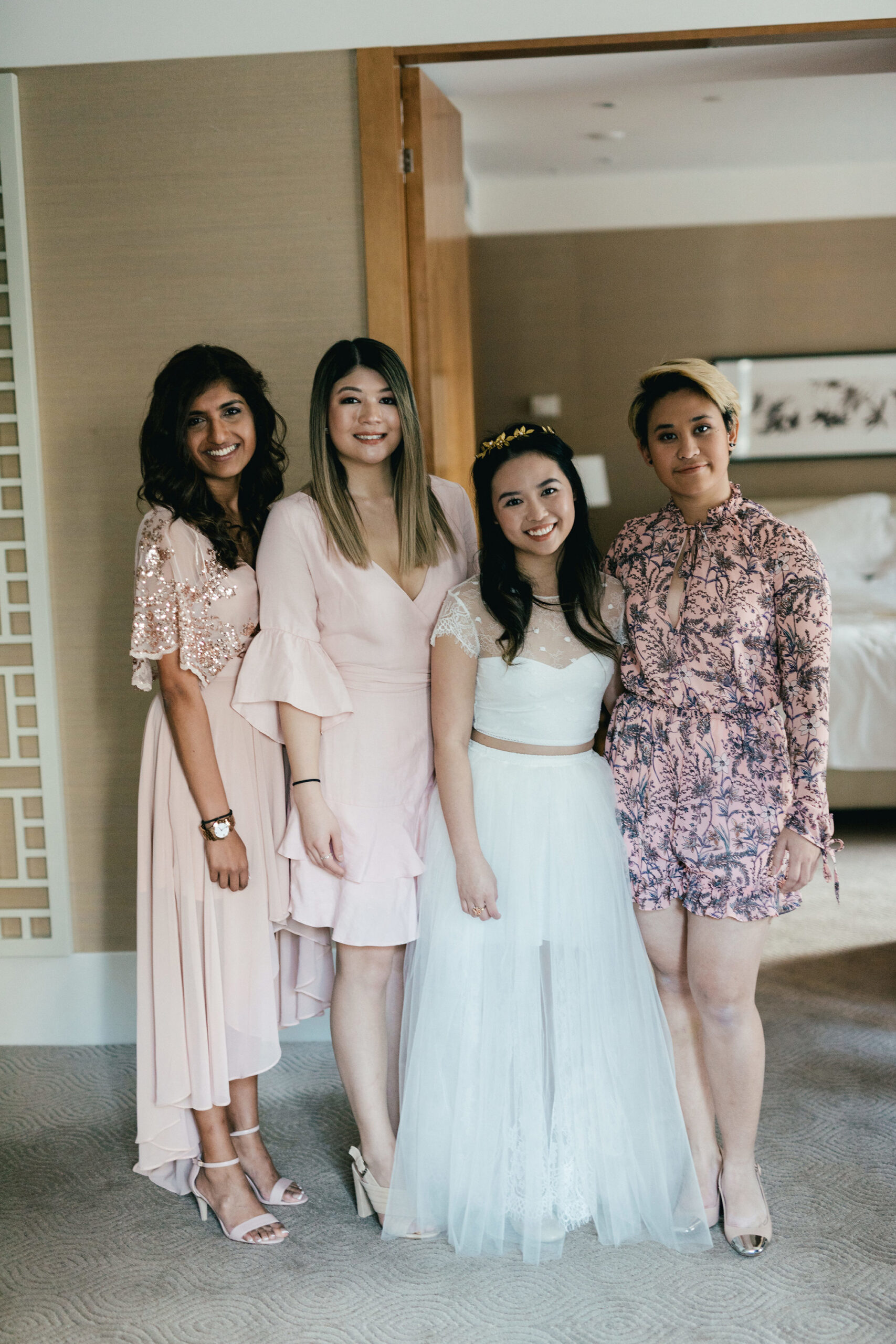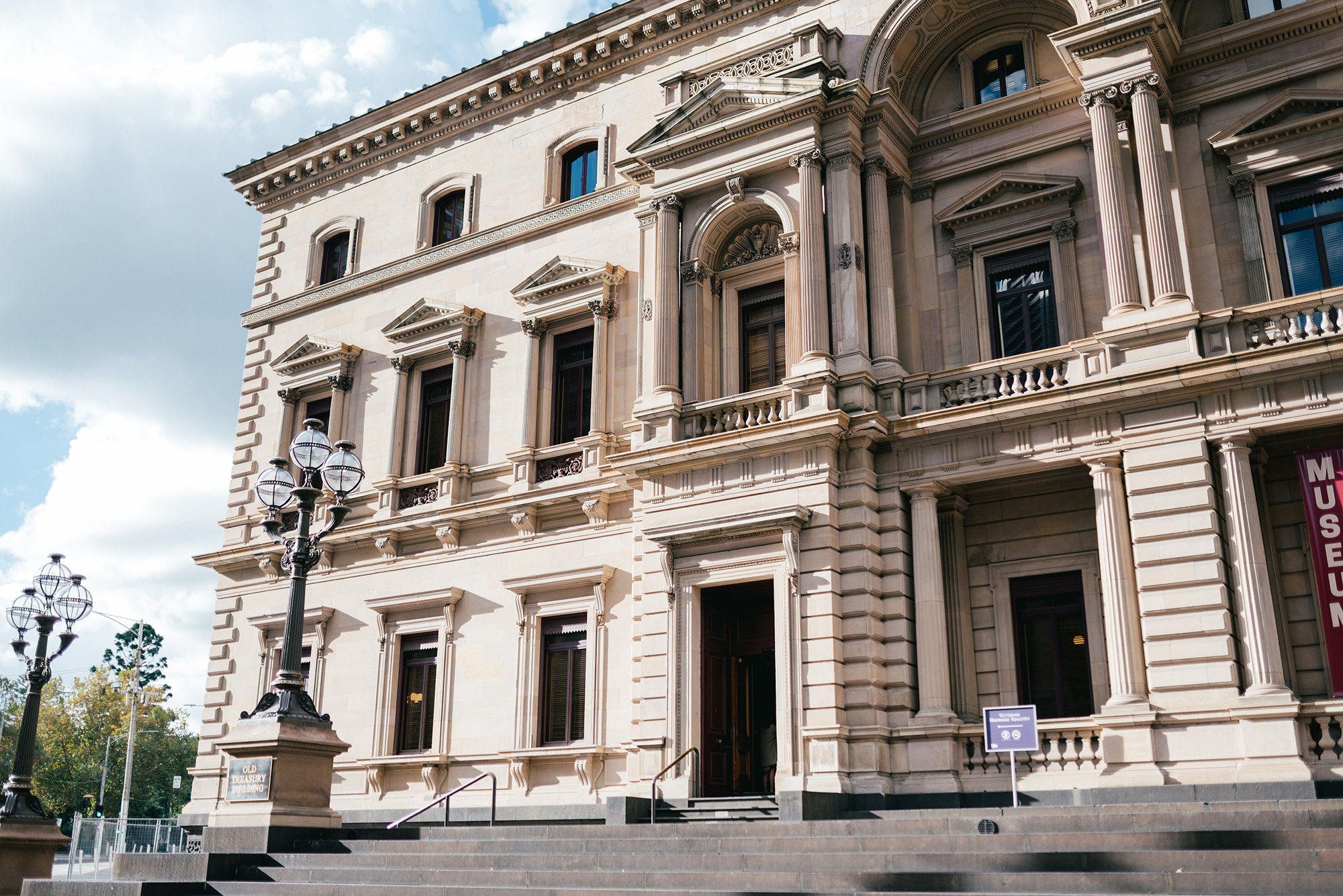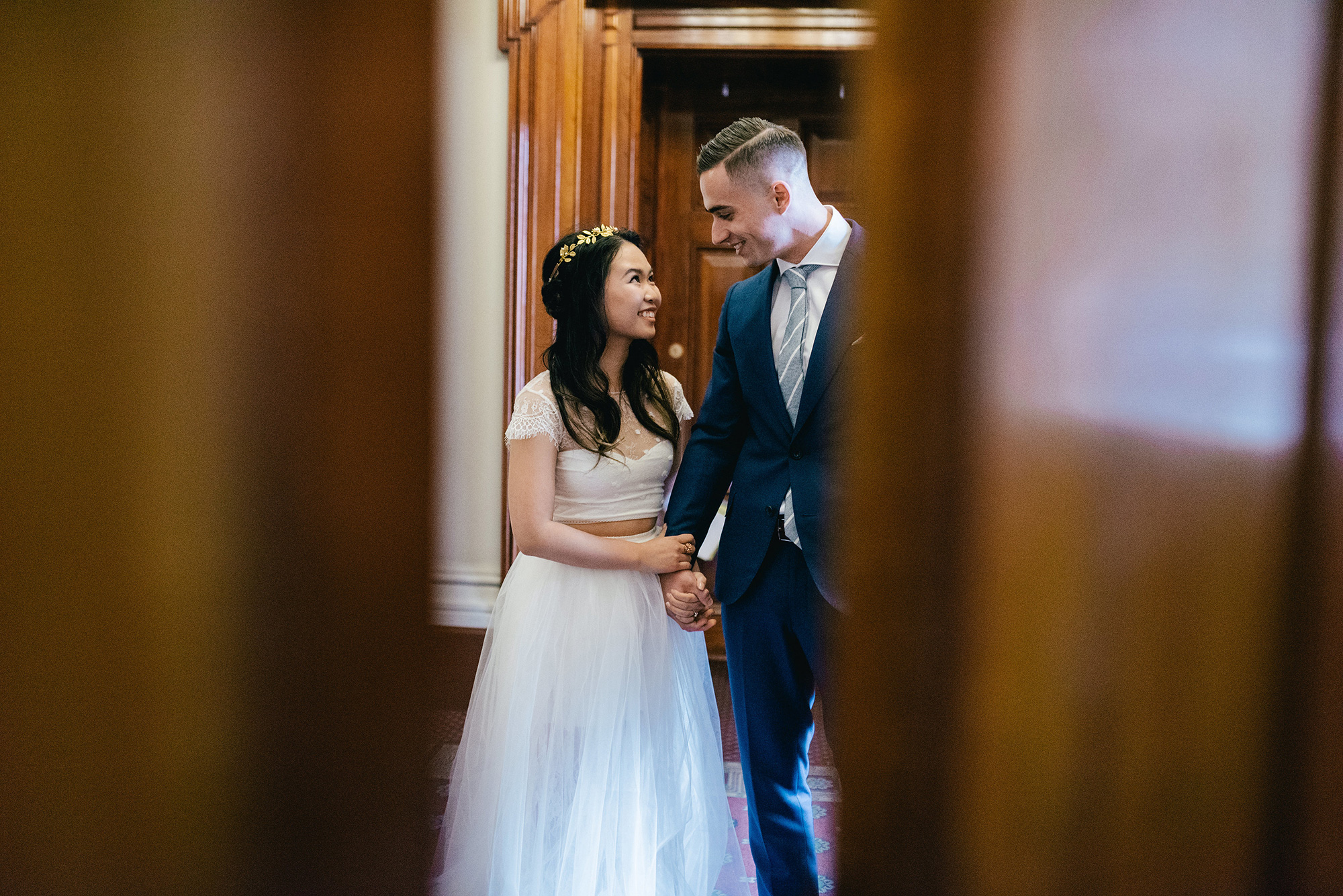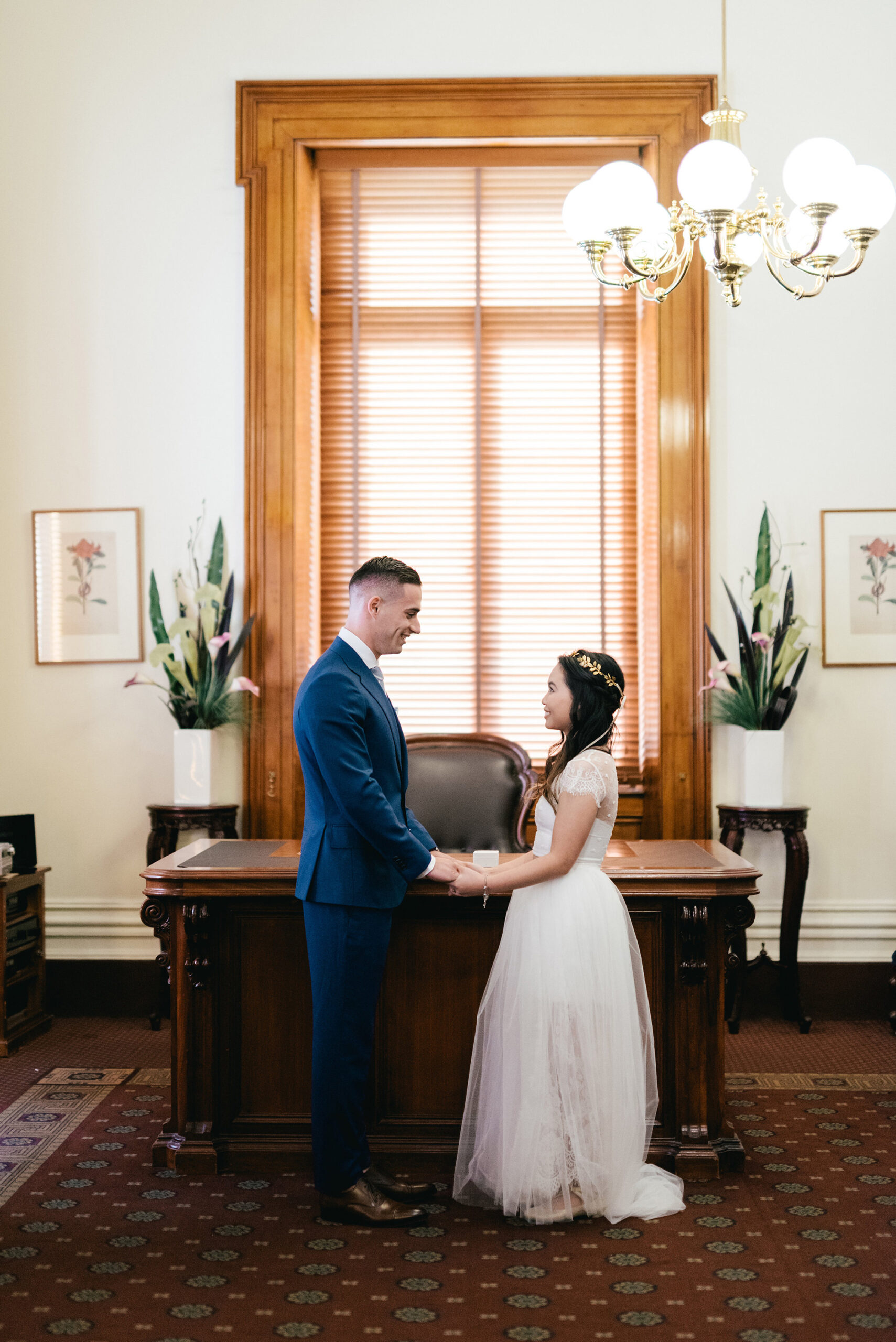 The bride wore a two-piece gown from Grace Loves Lace.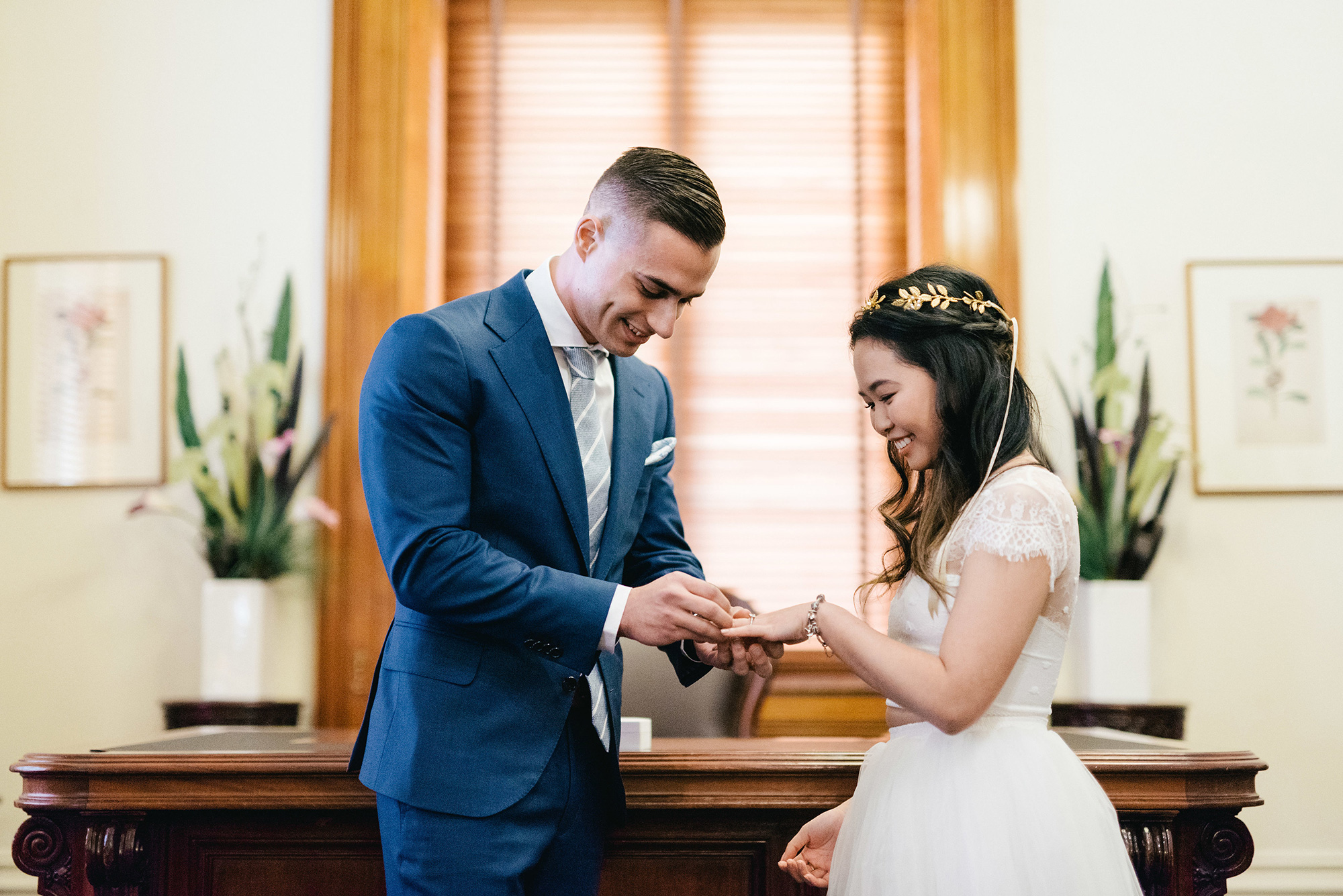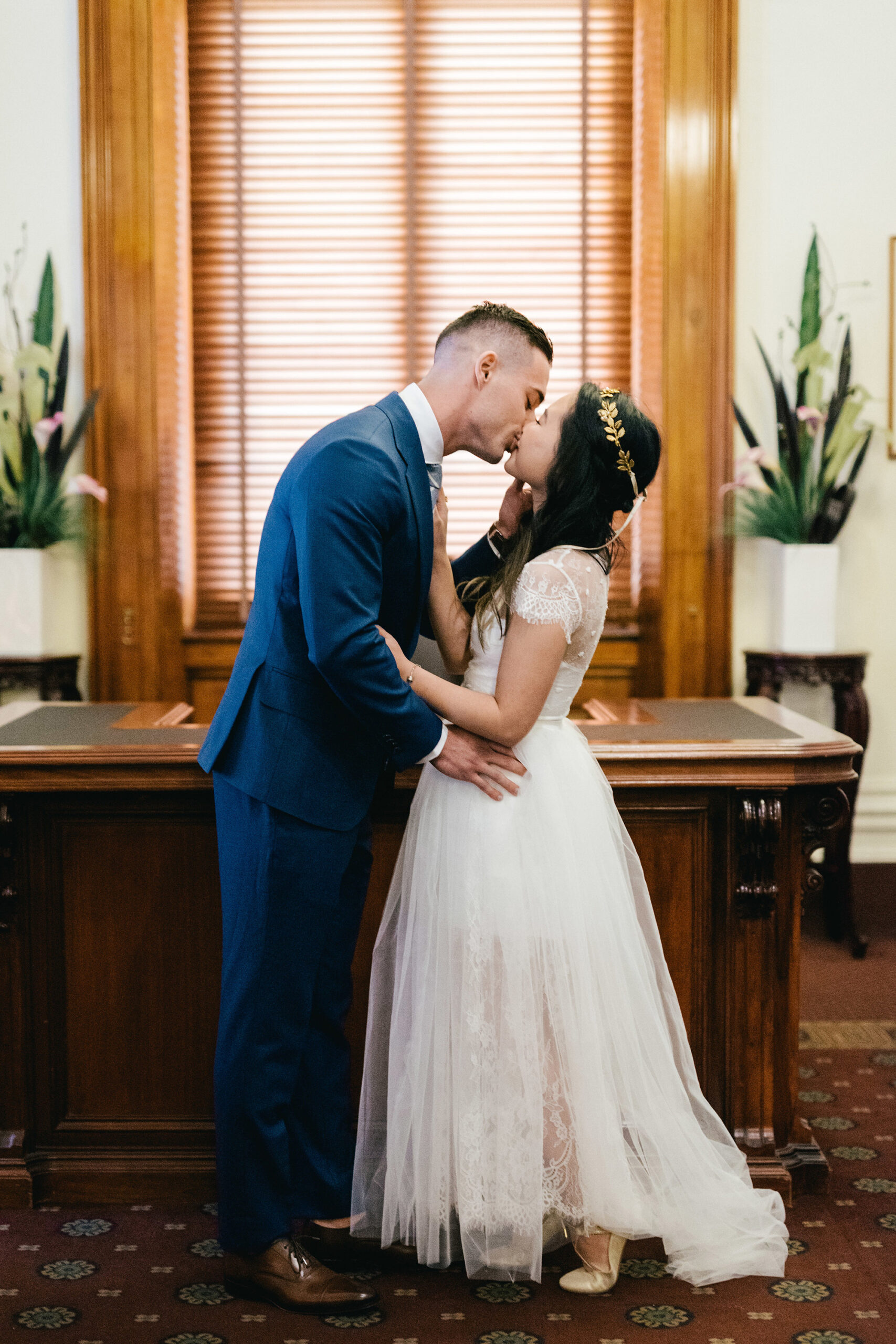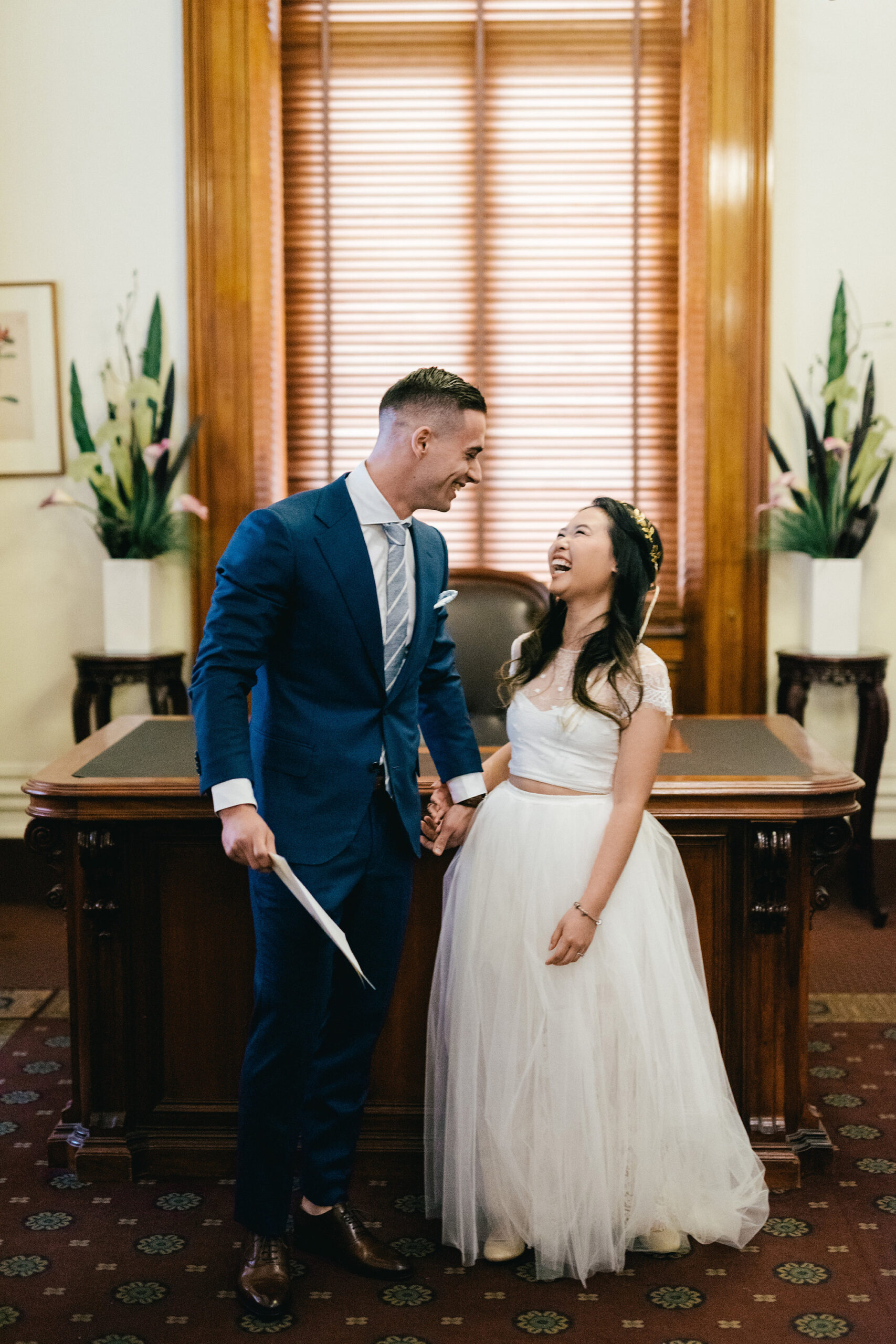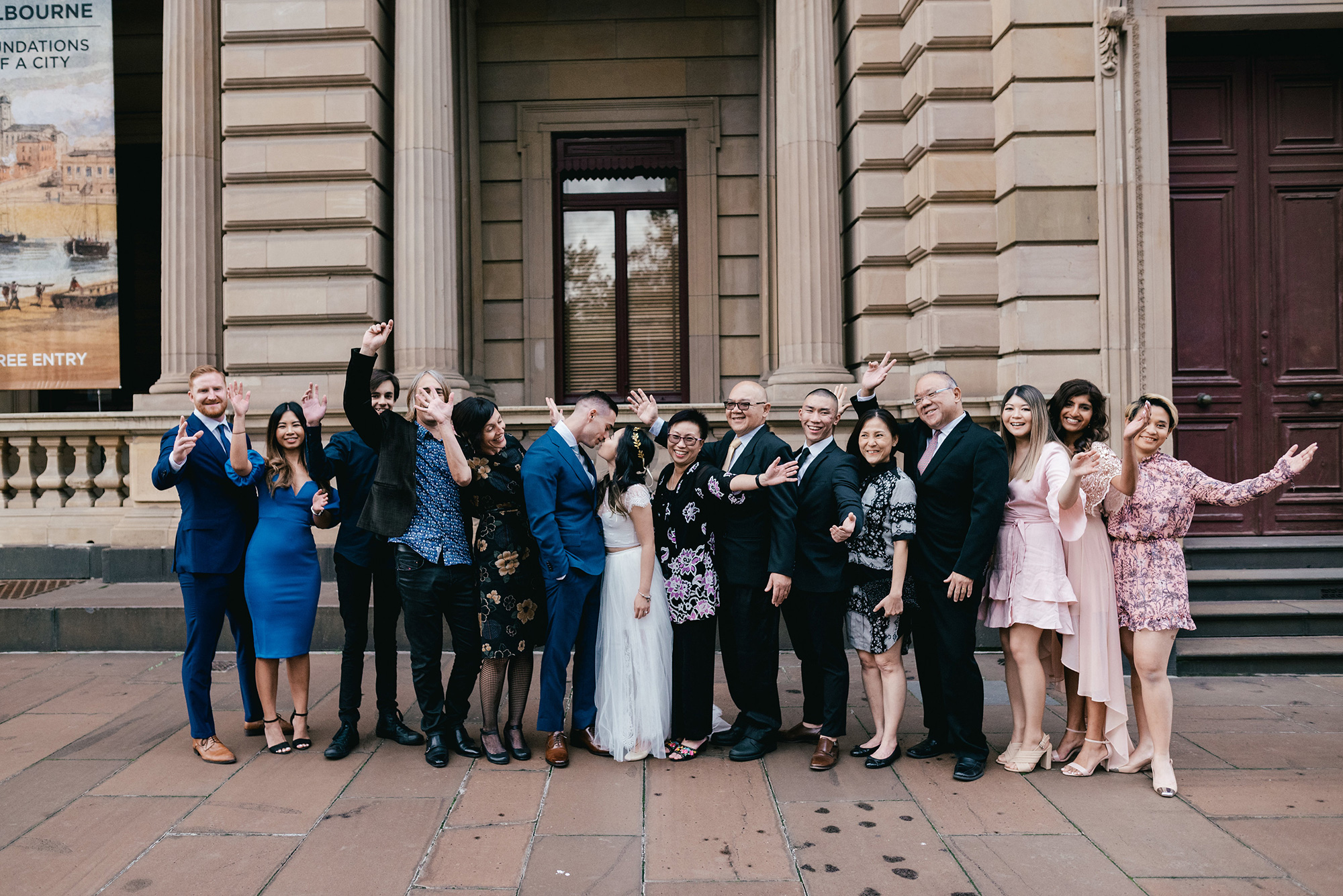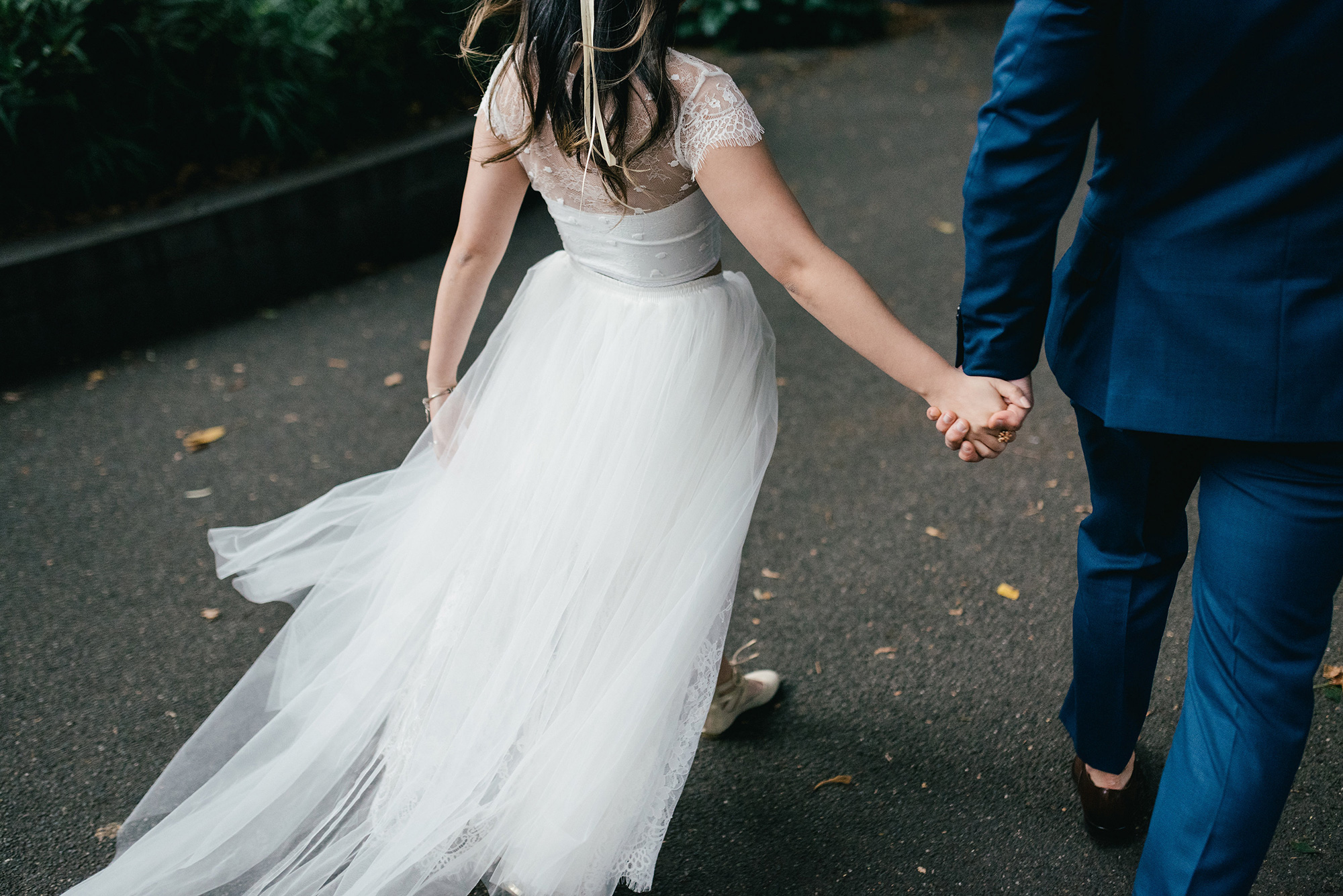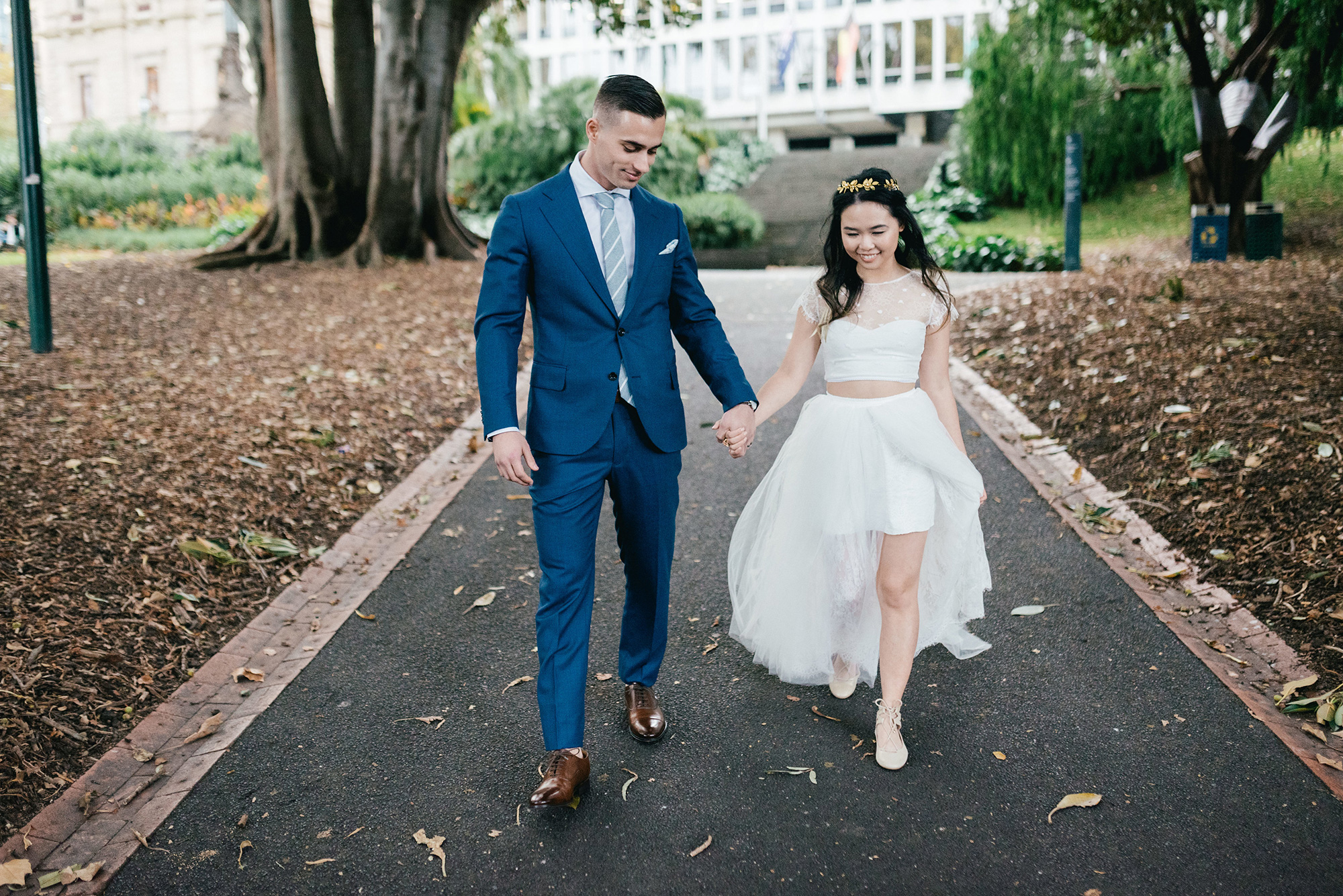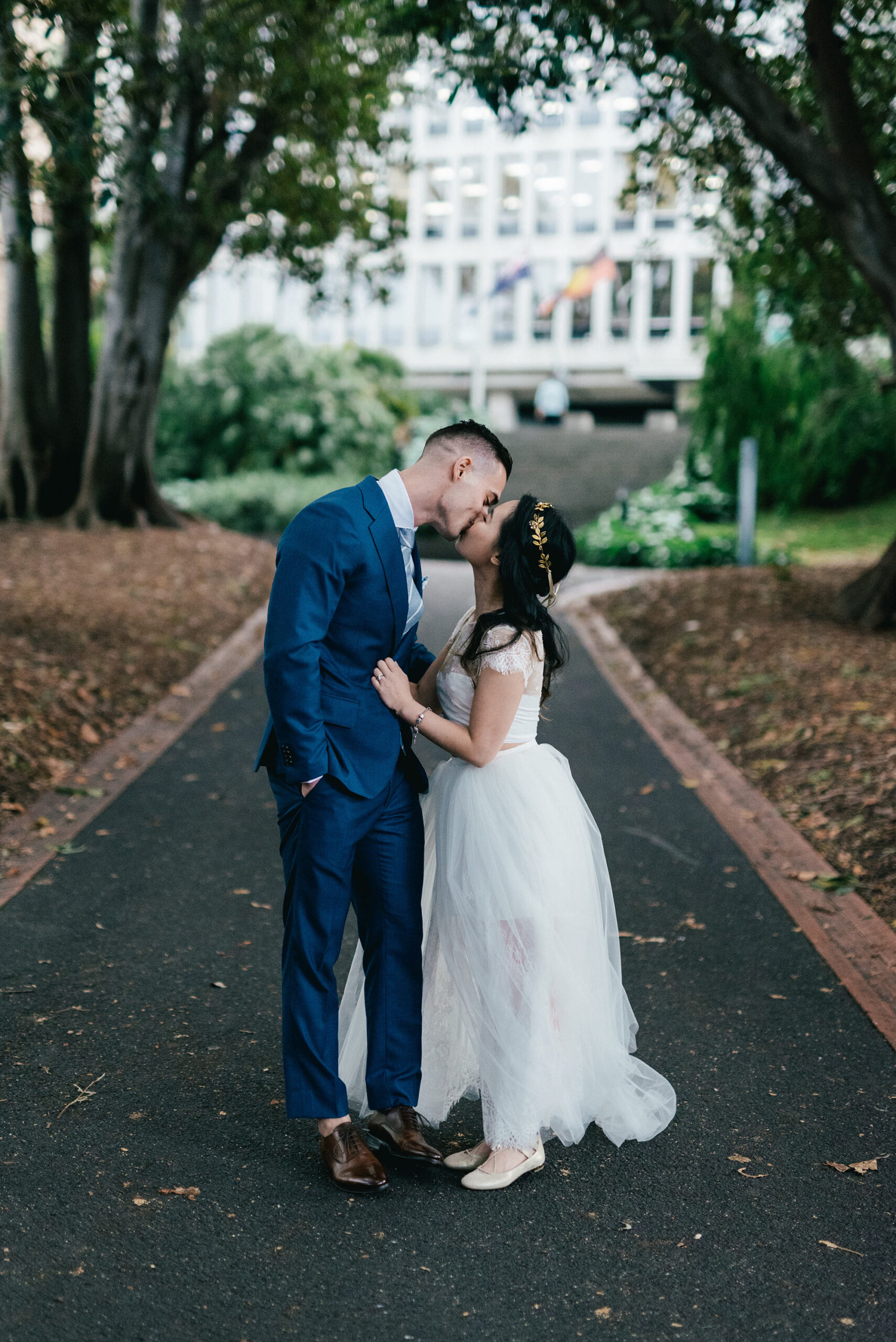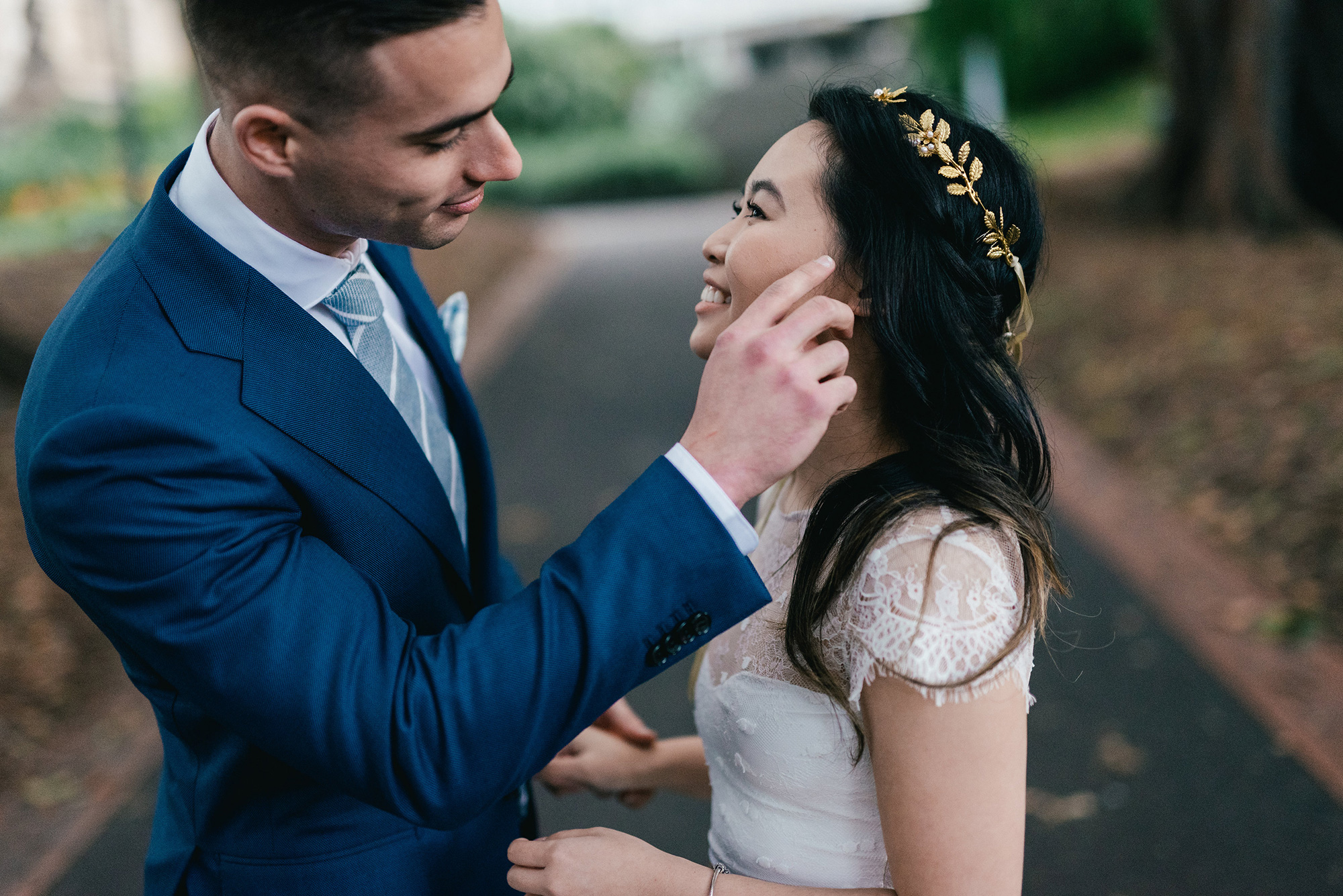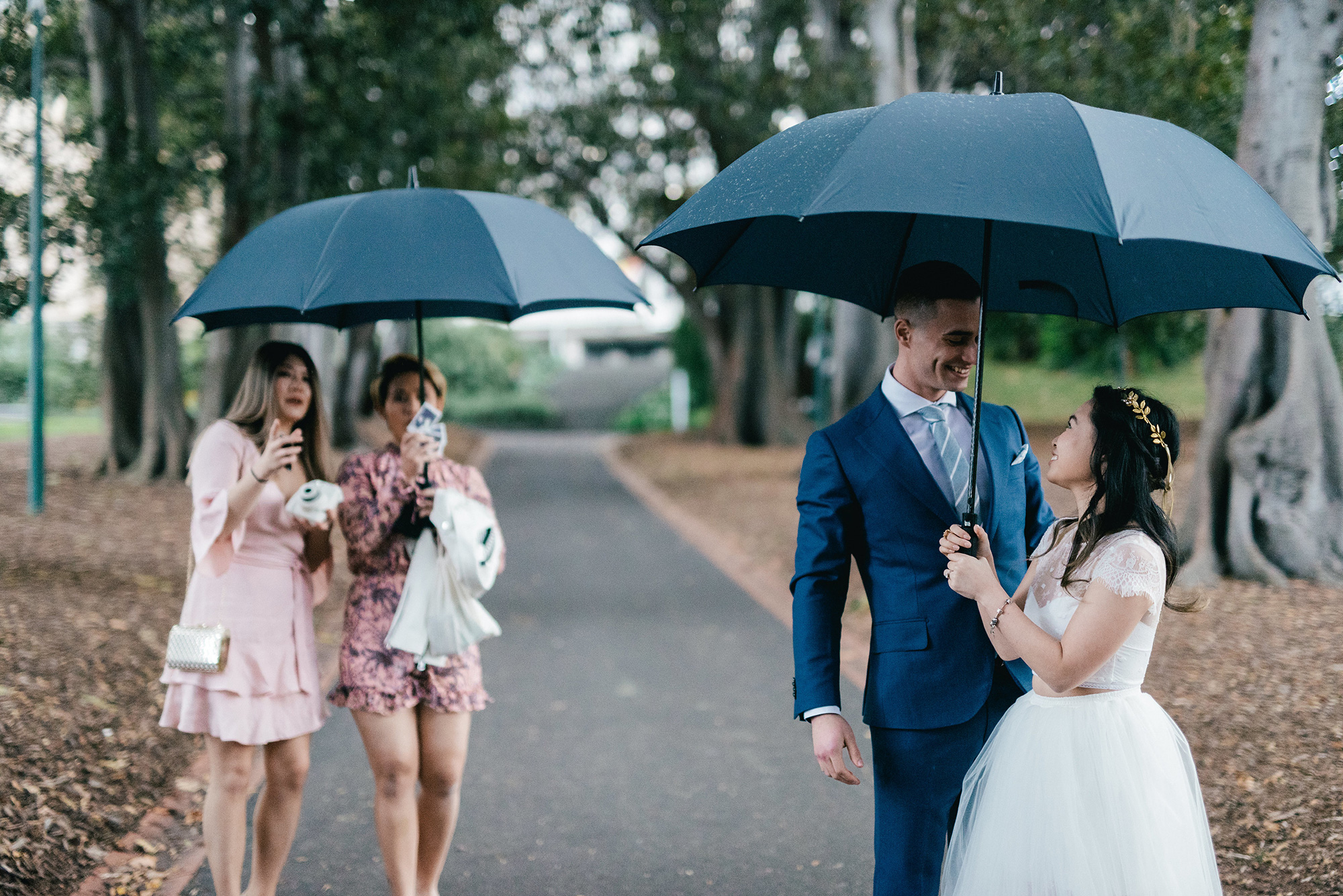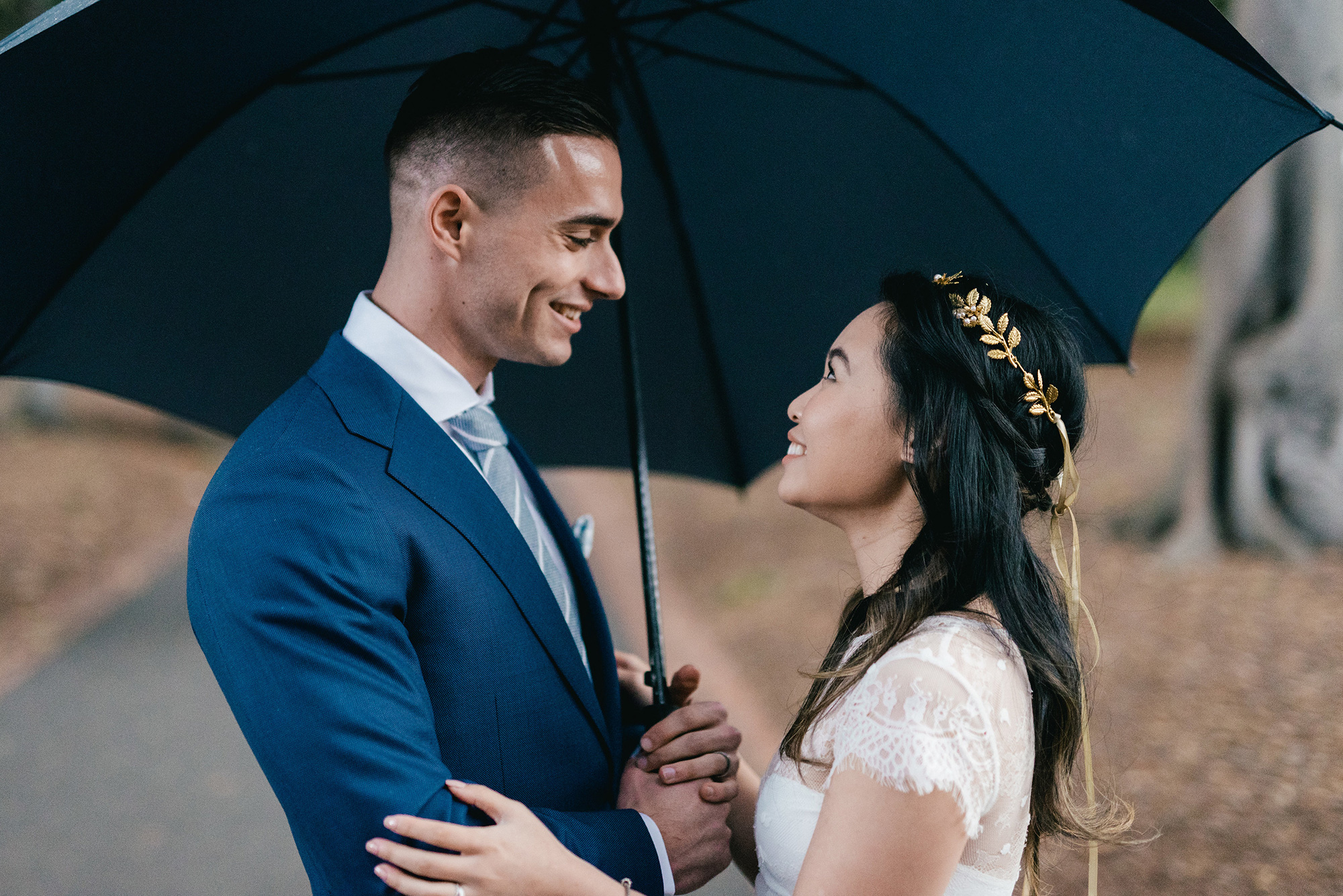 "Stay strong to your values and what you want on your day, don't focus on what other people might think," is this bride's advice to others.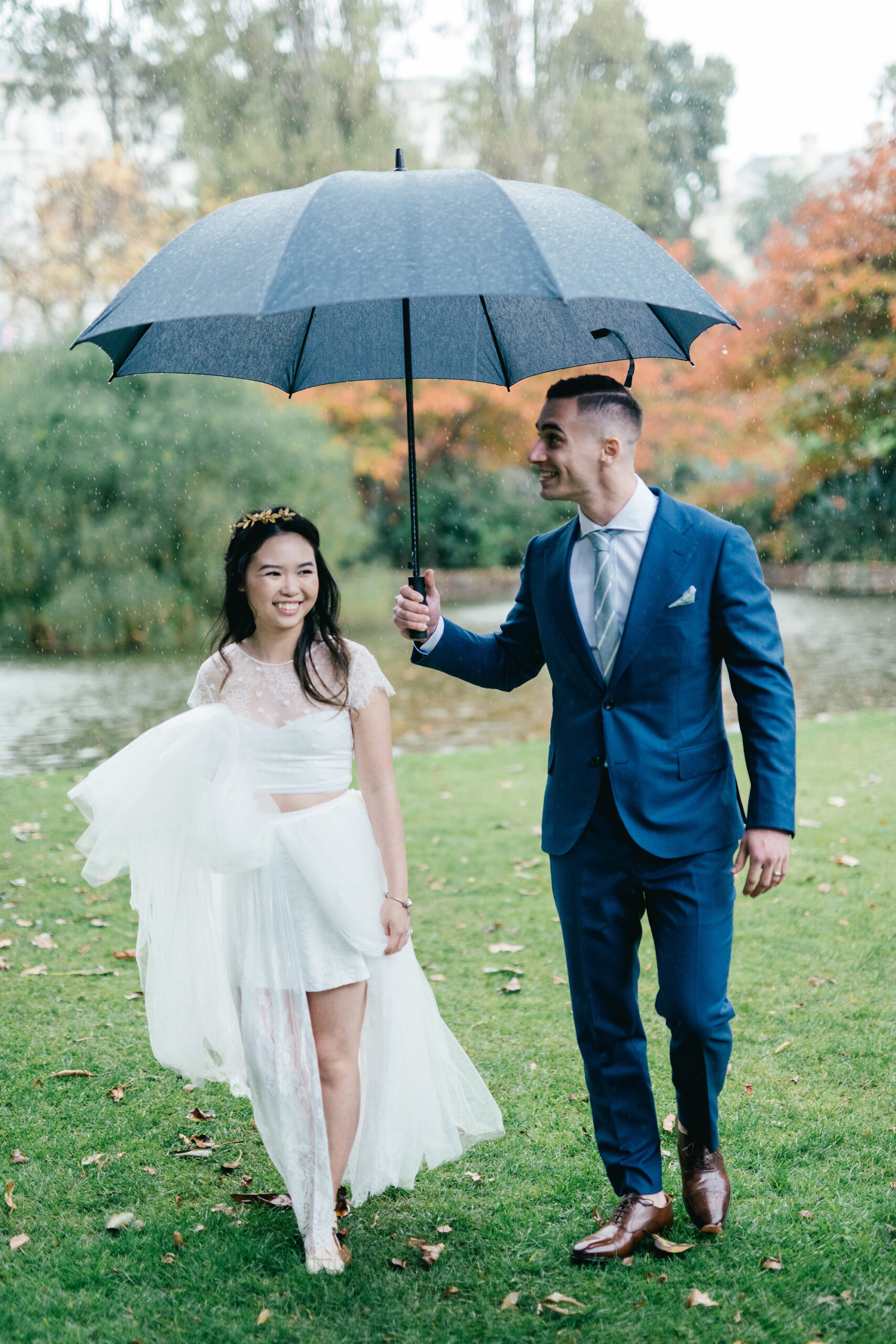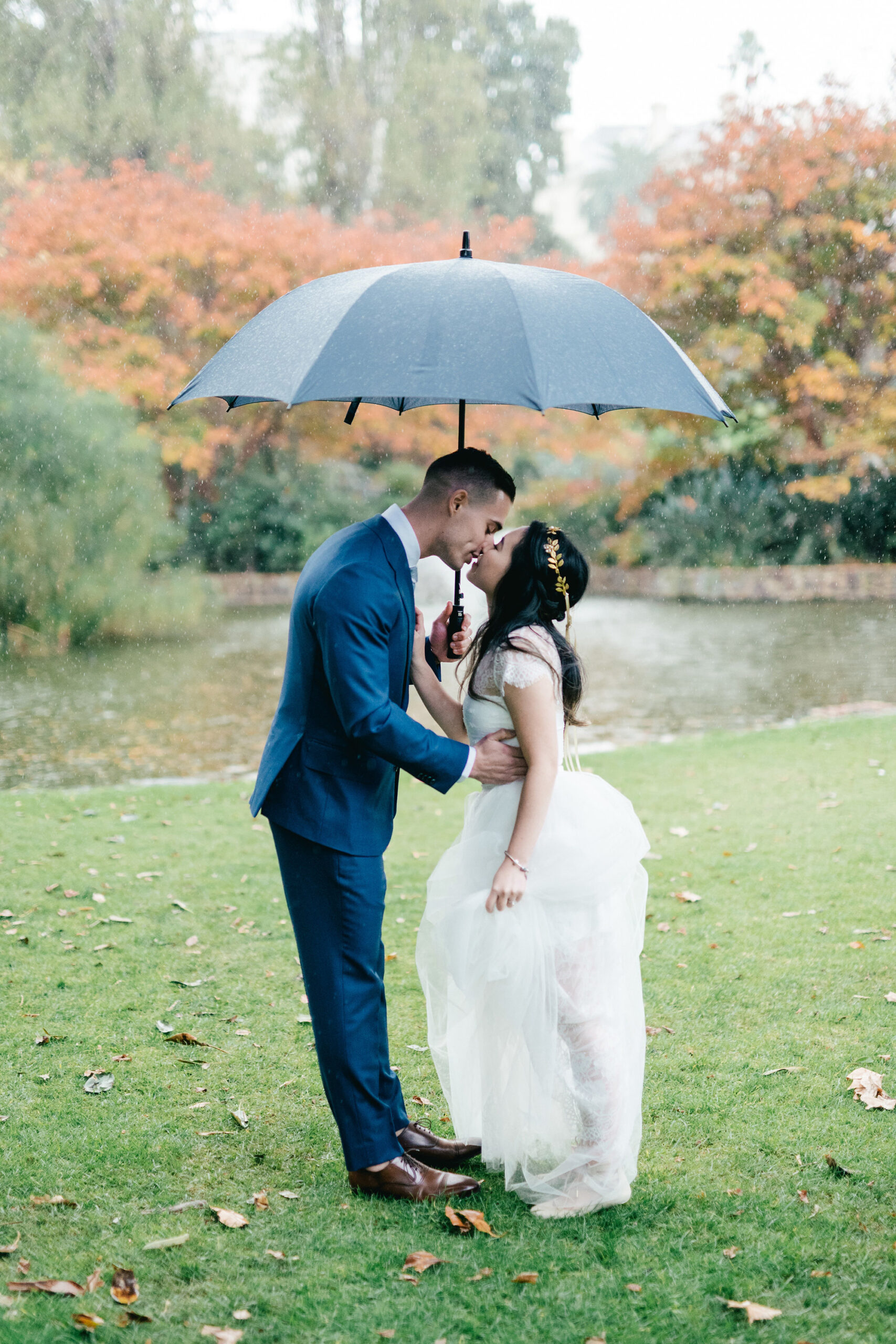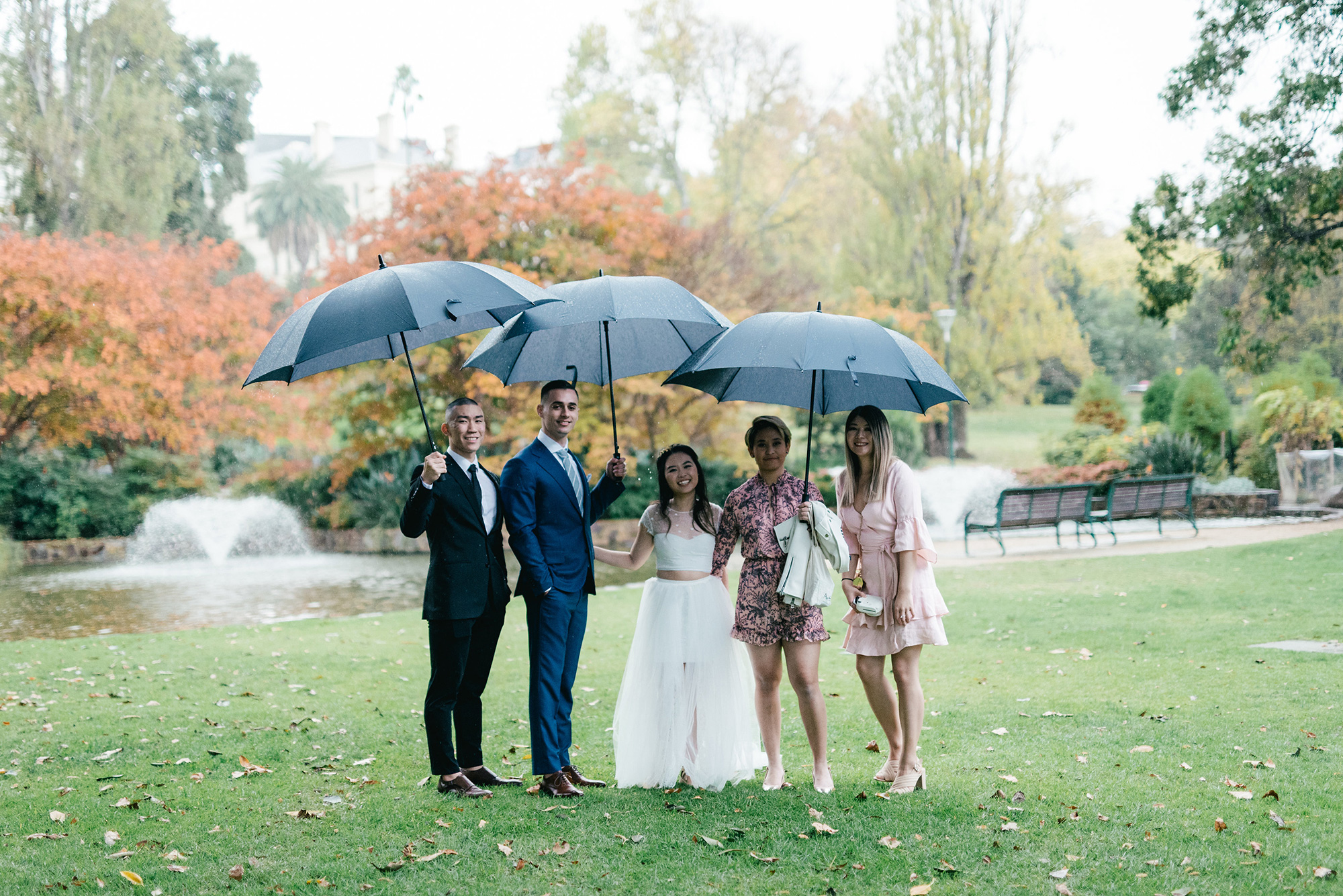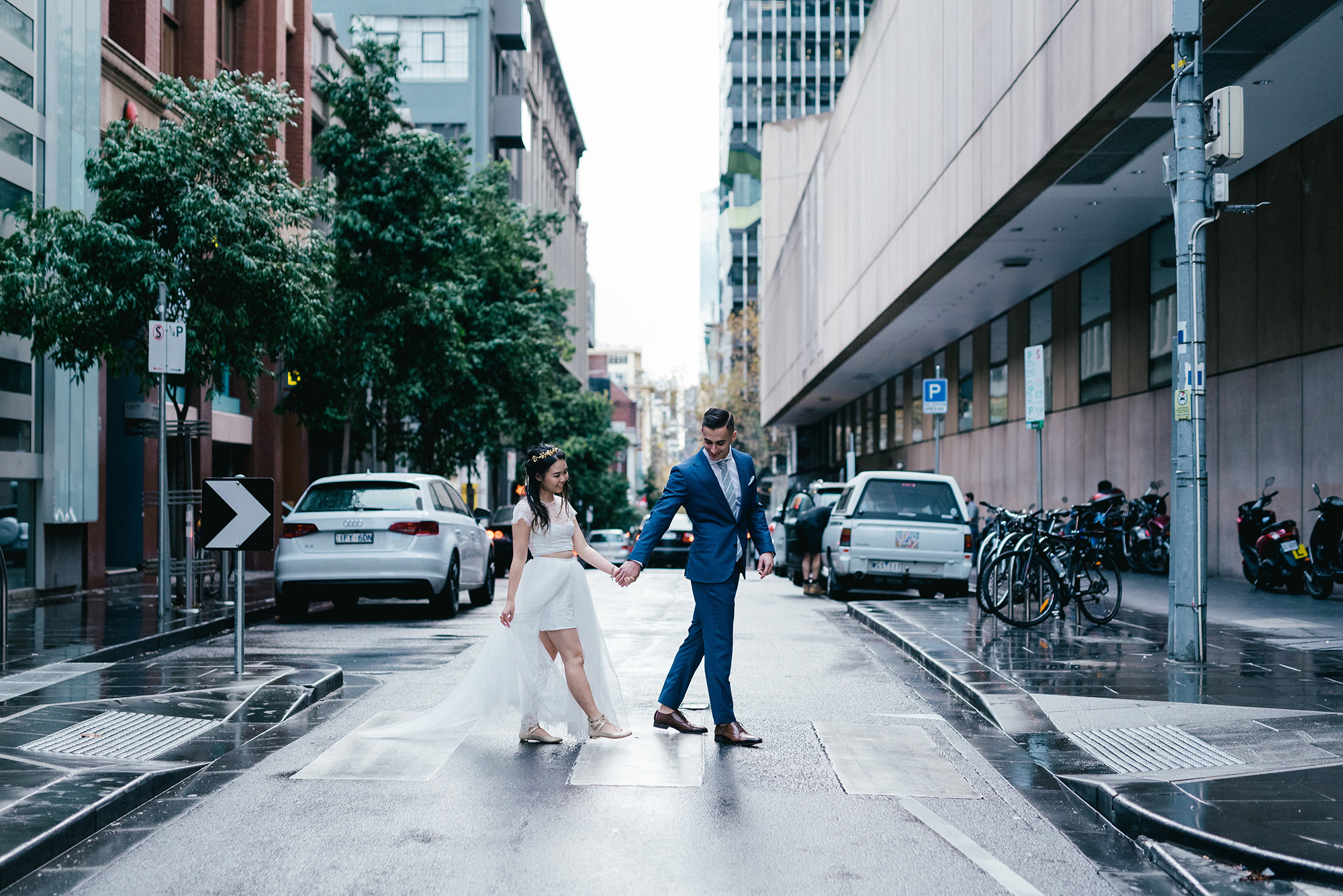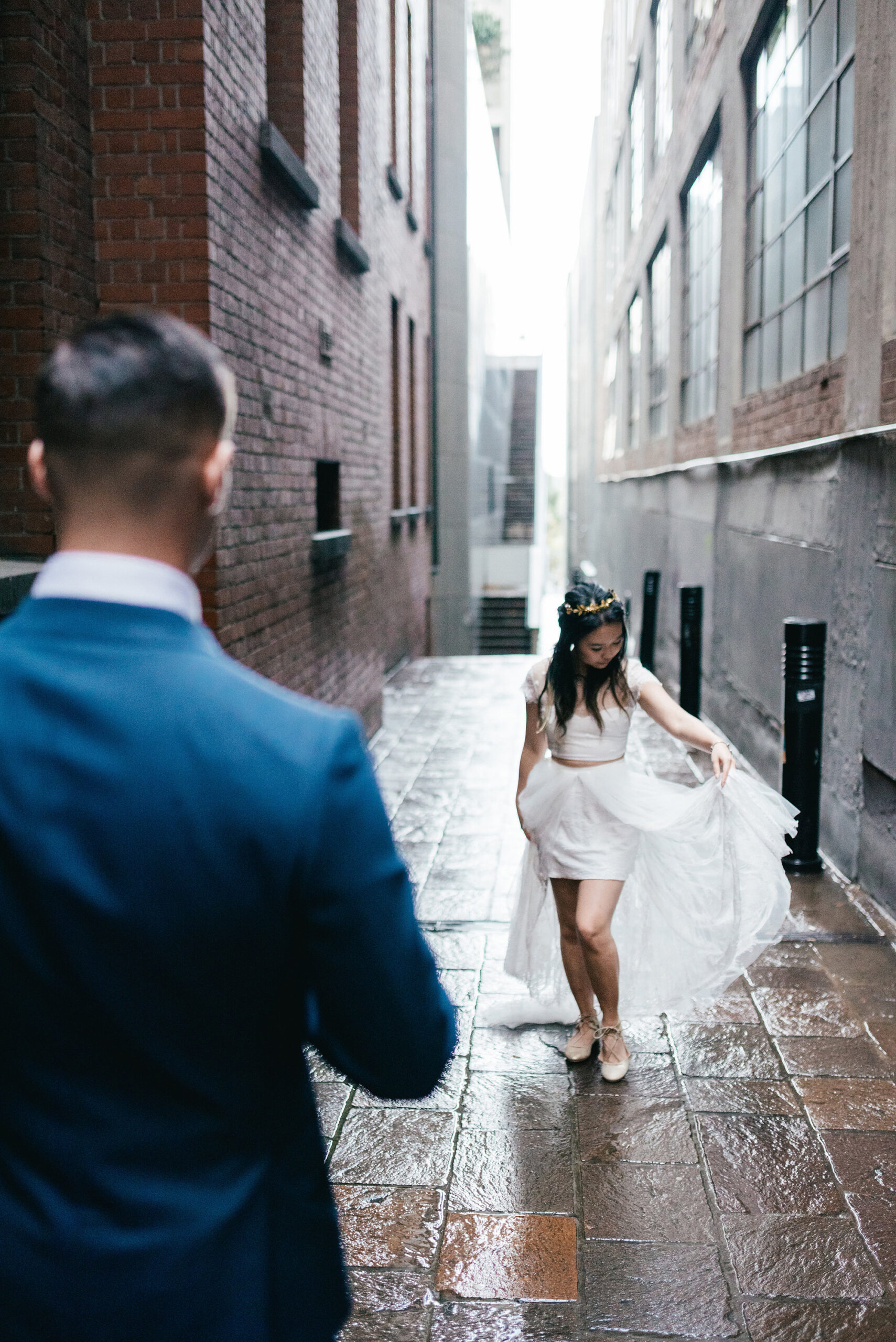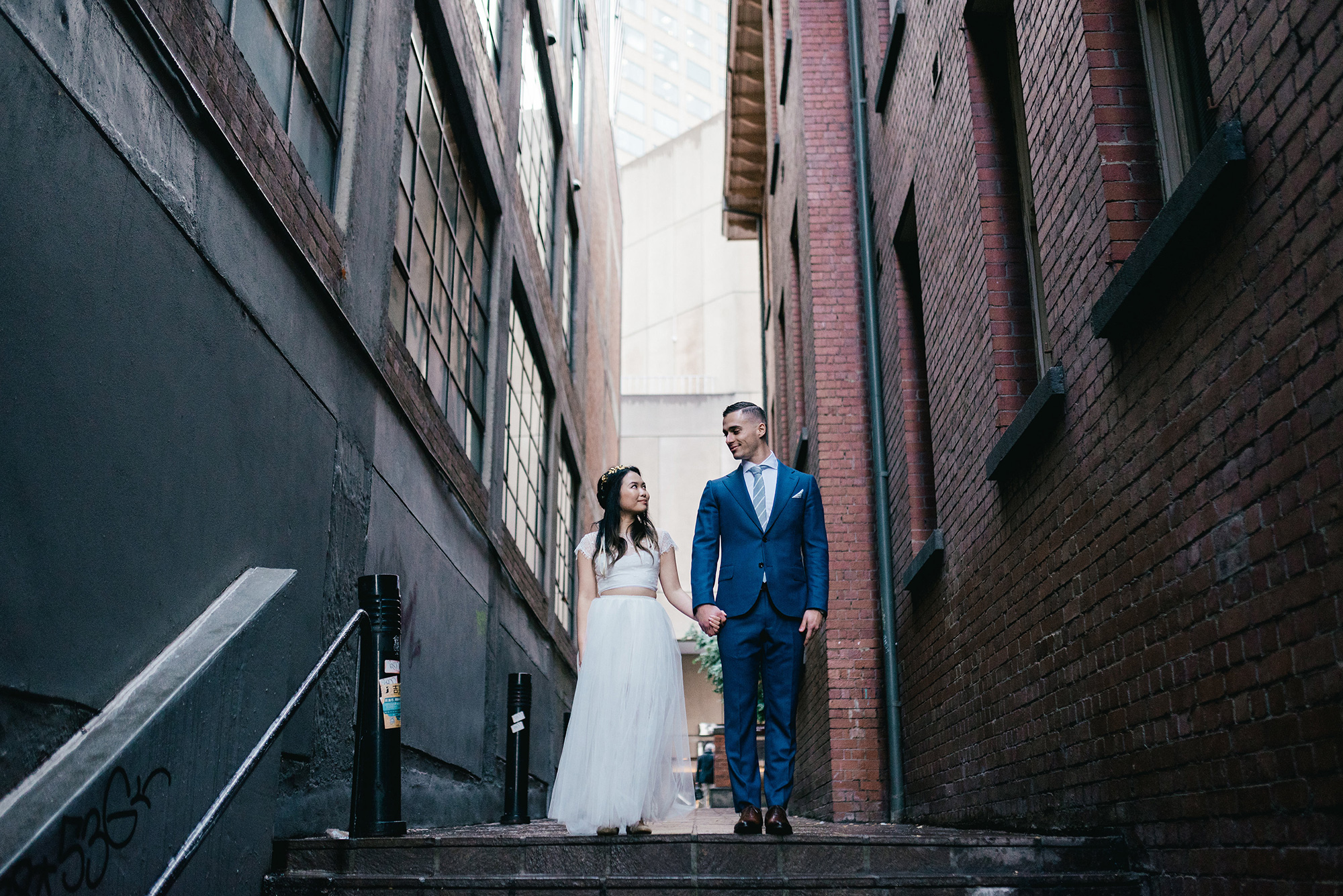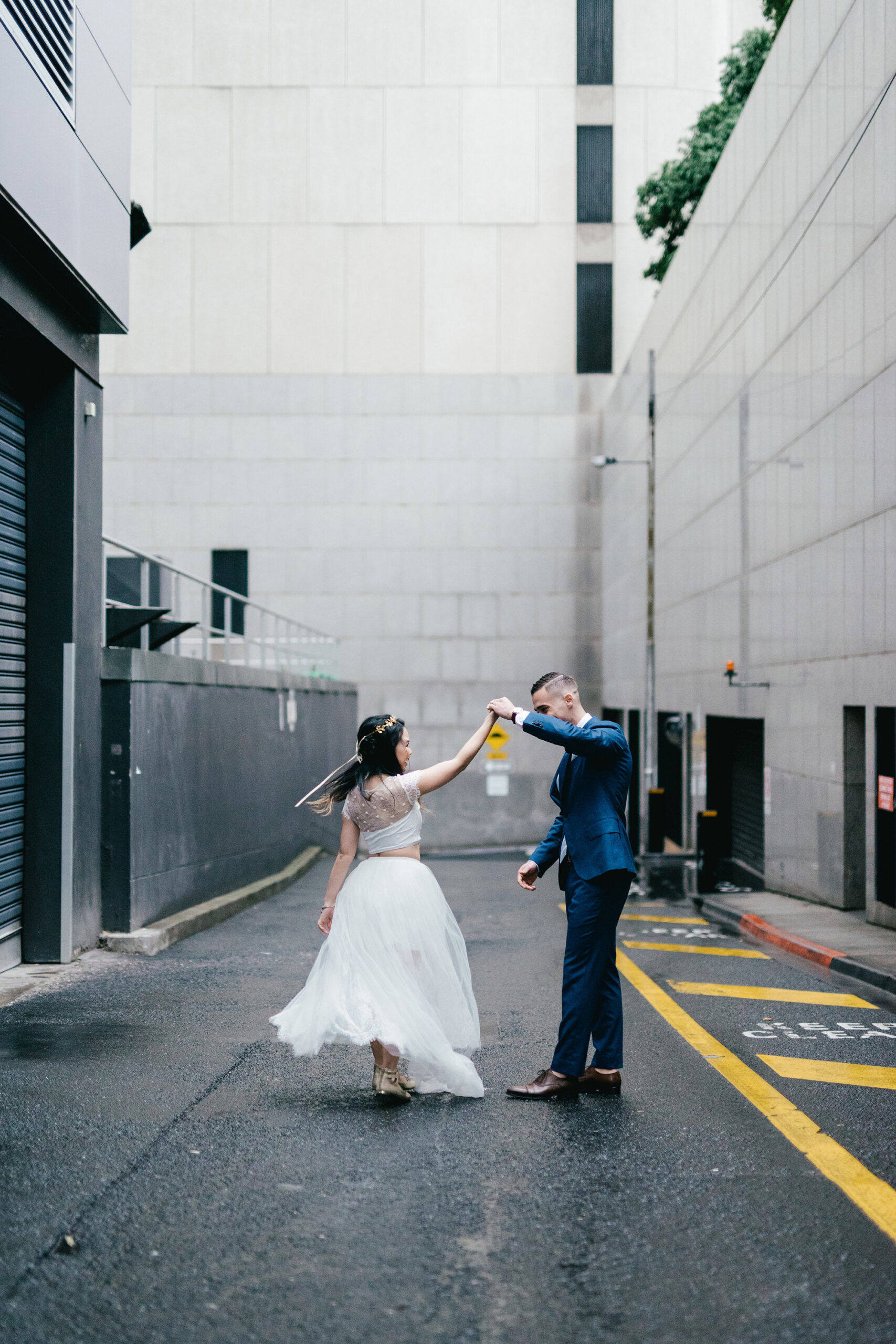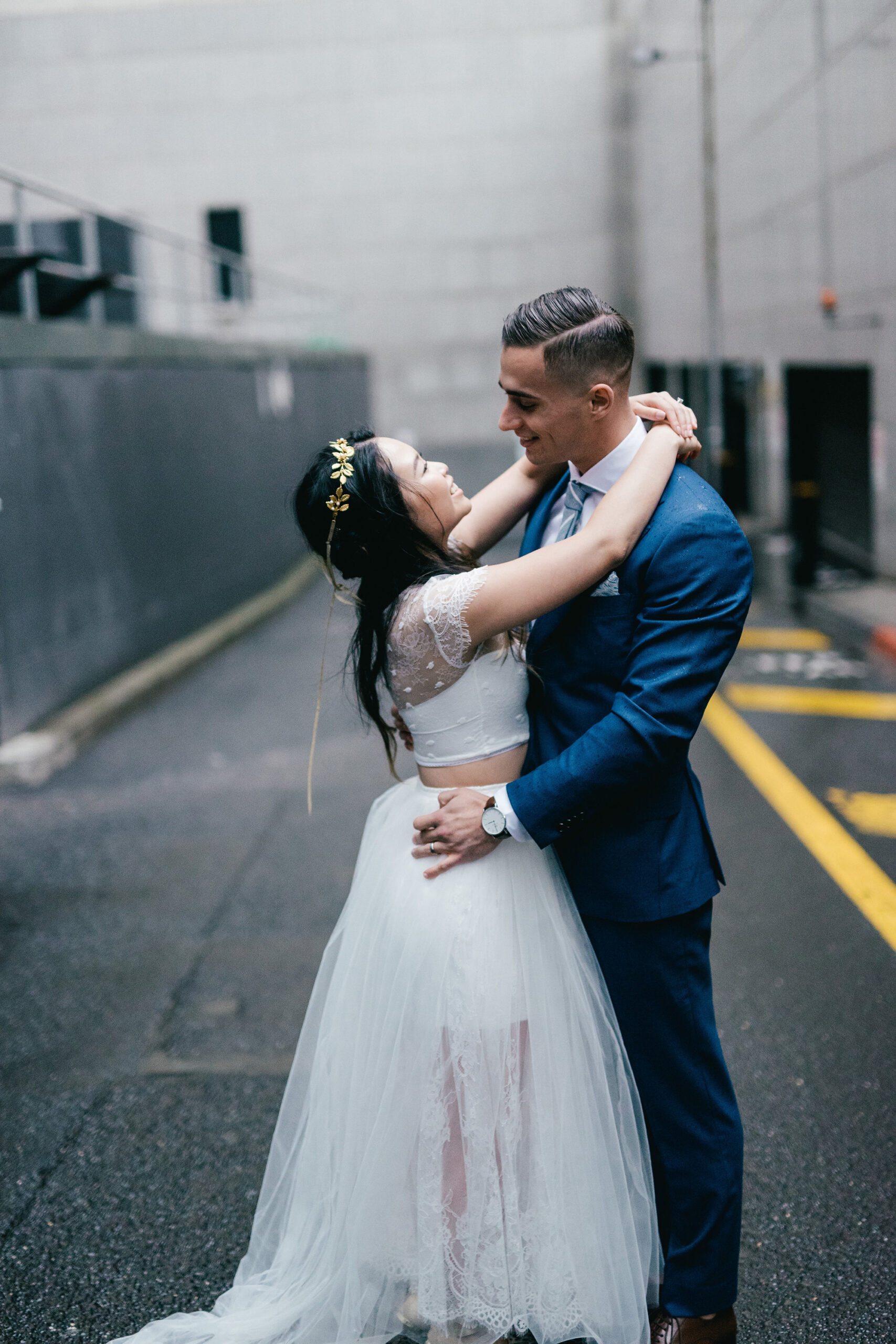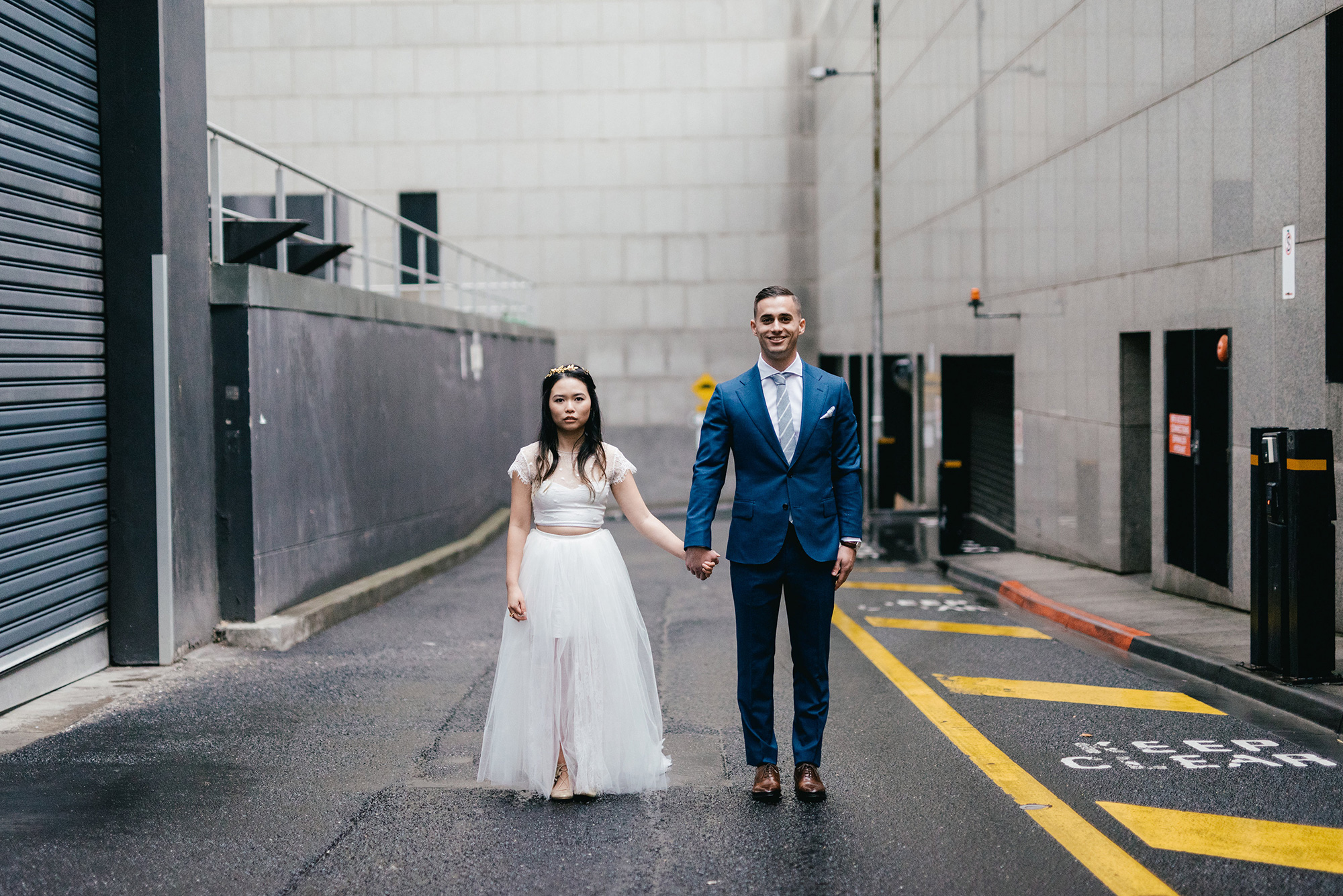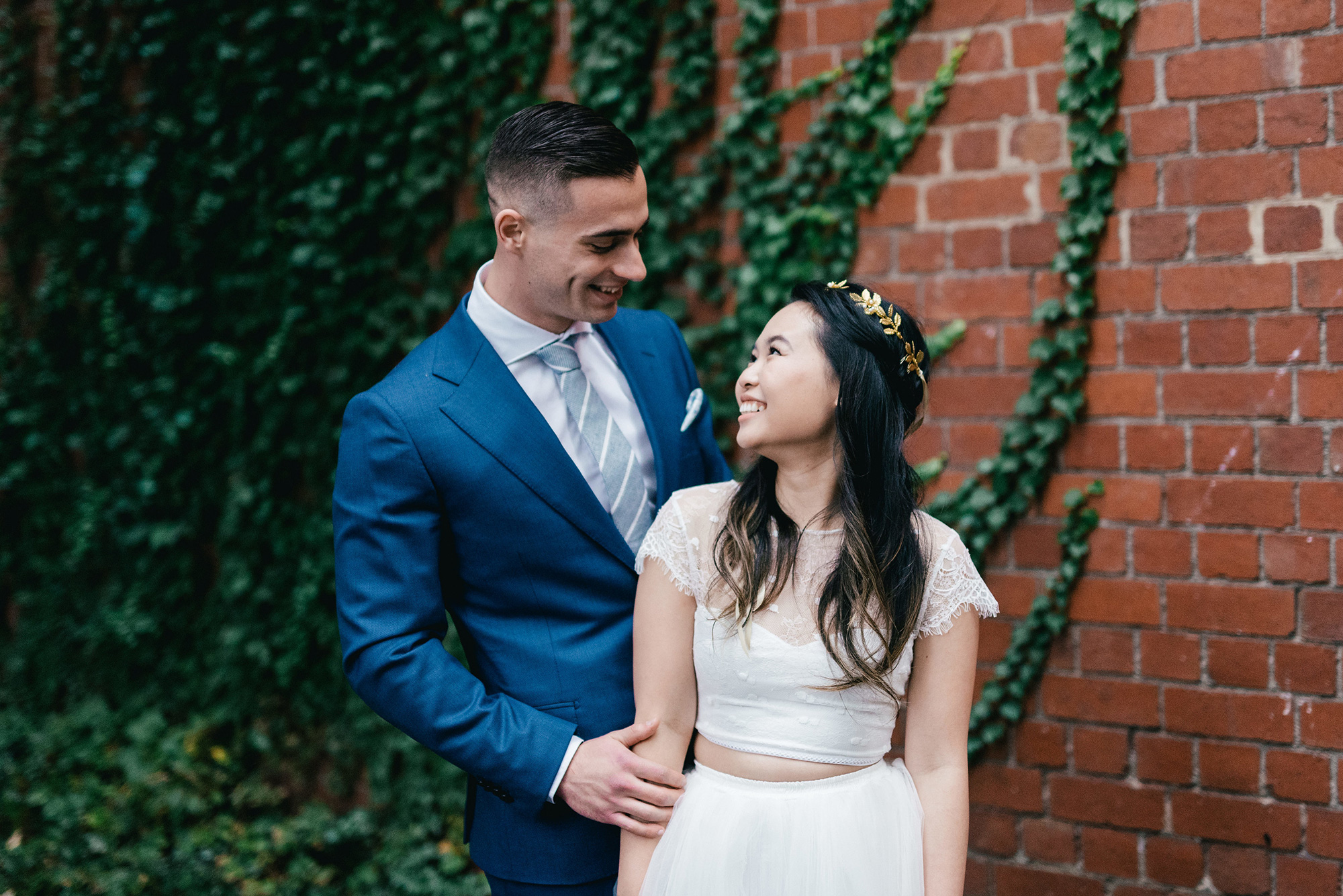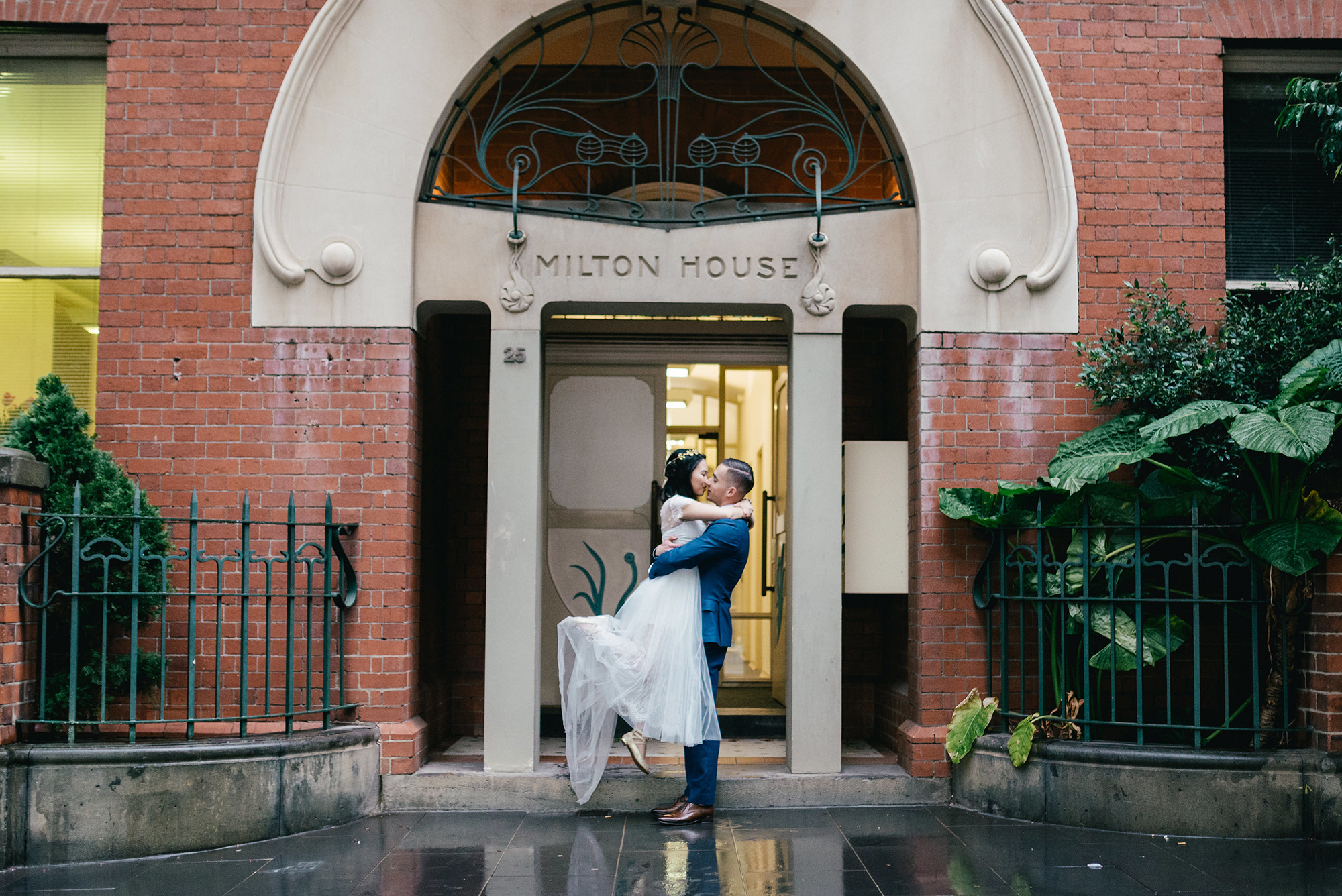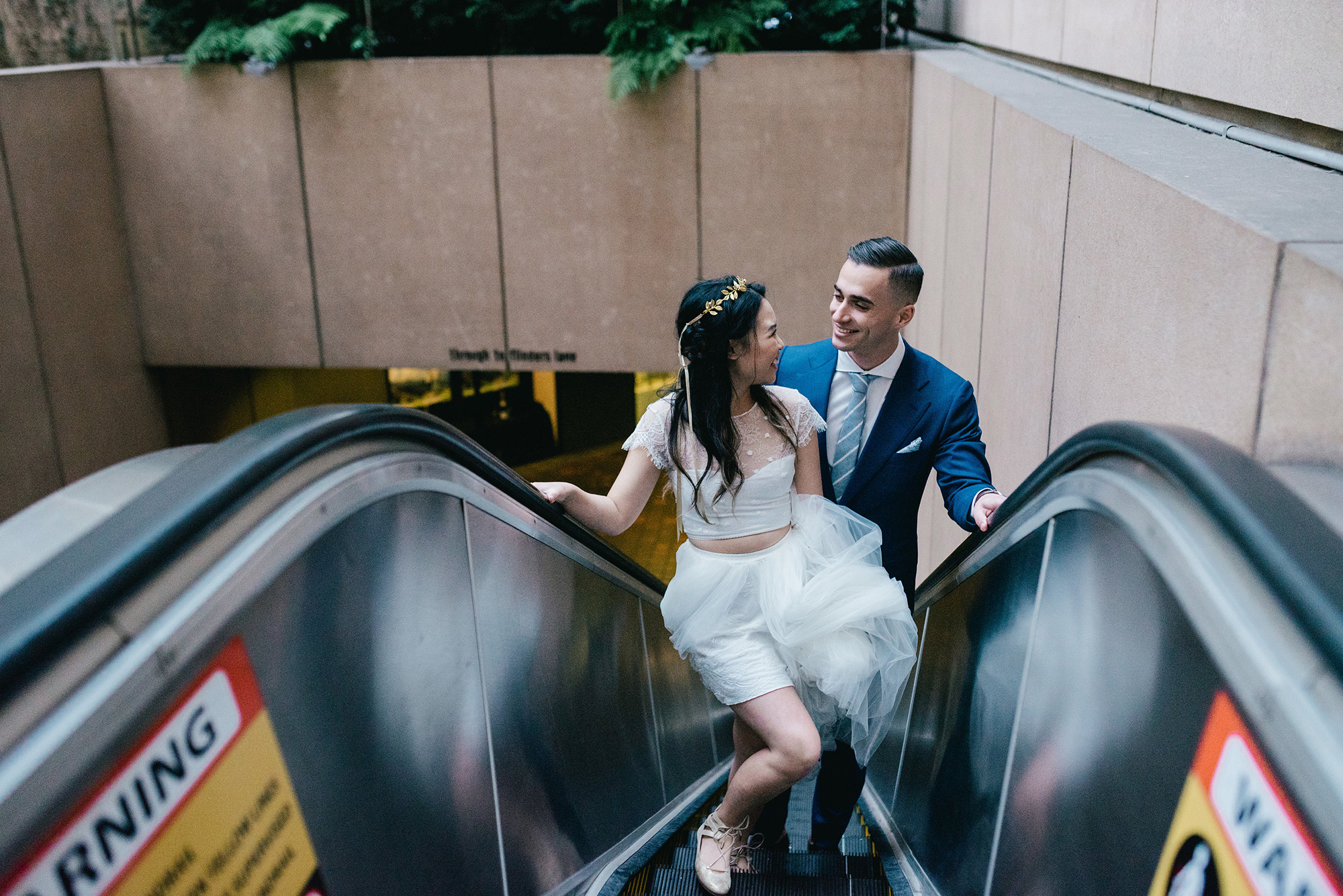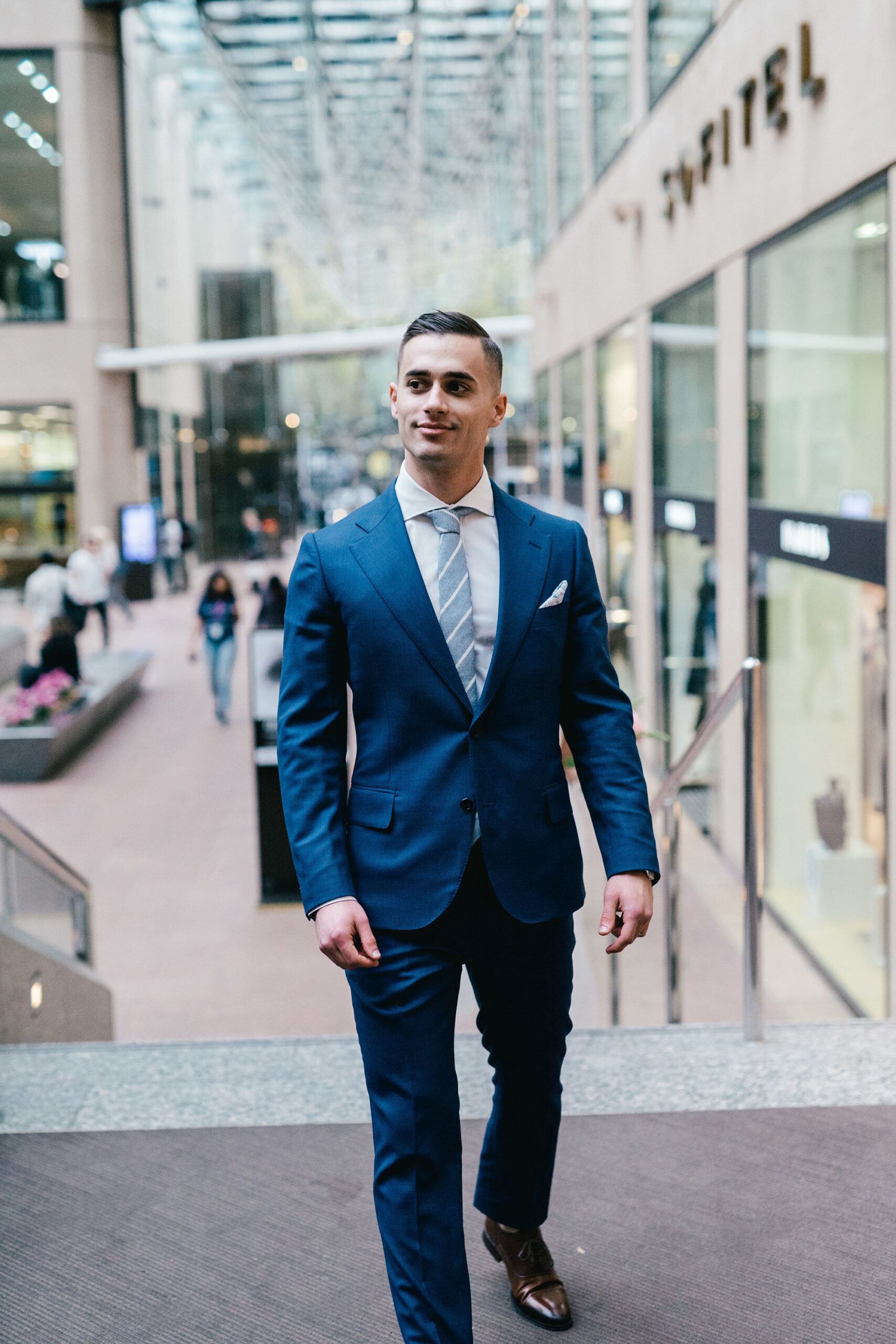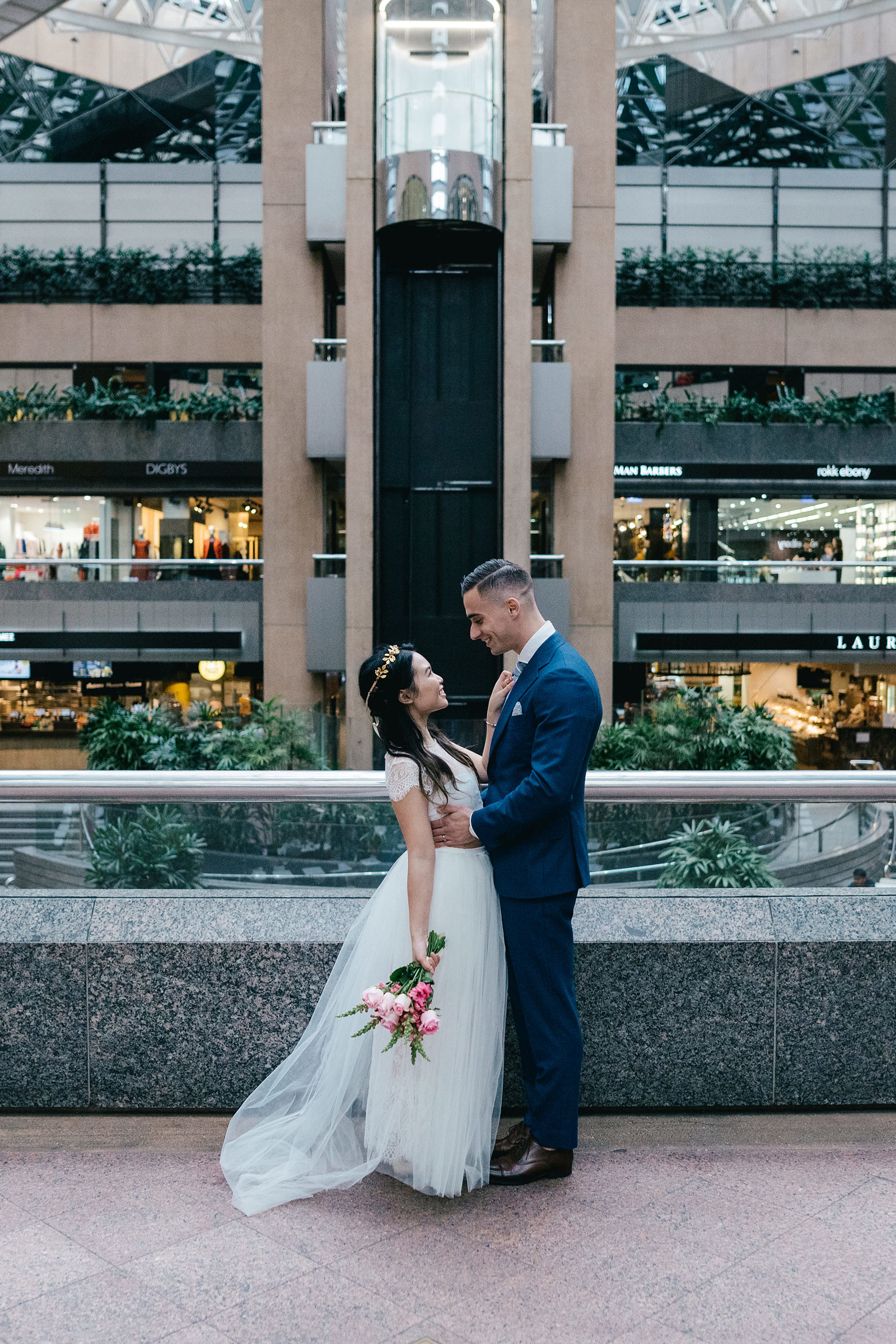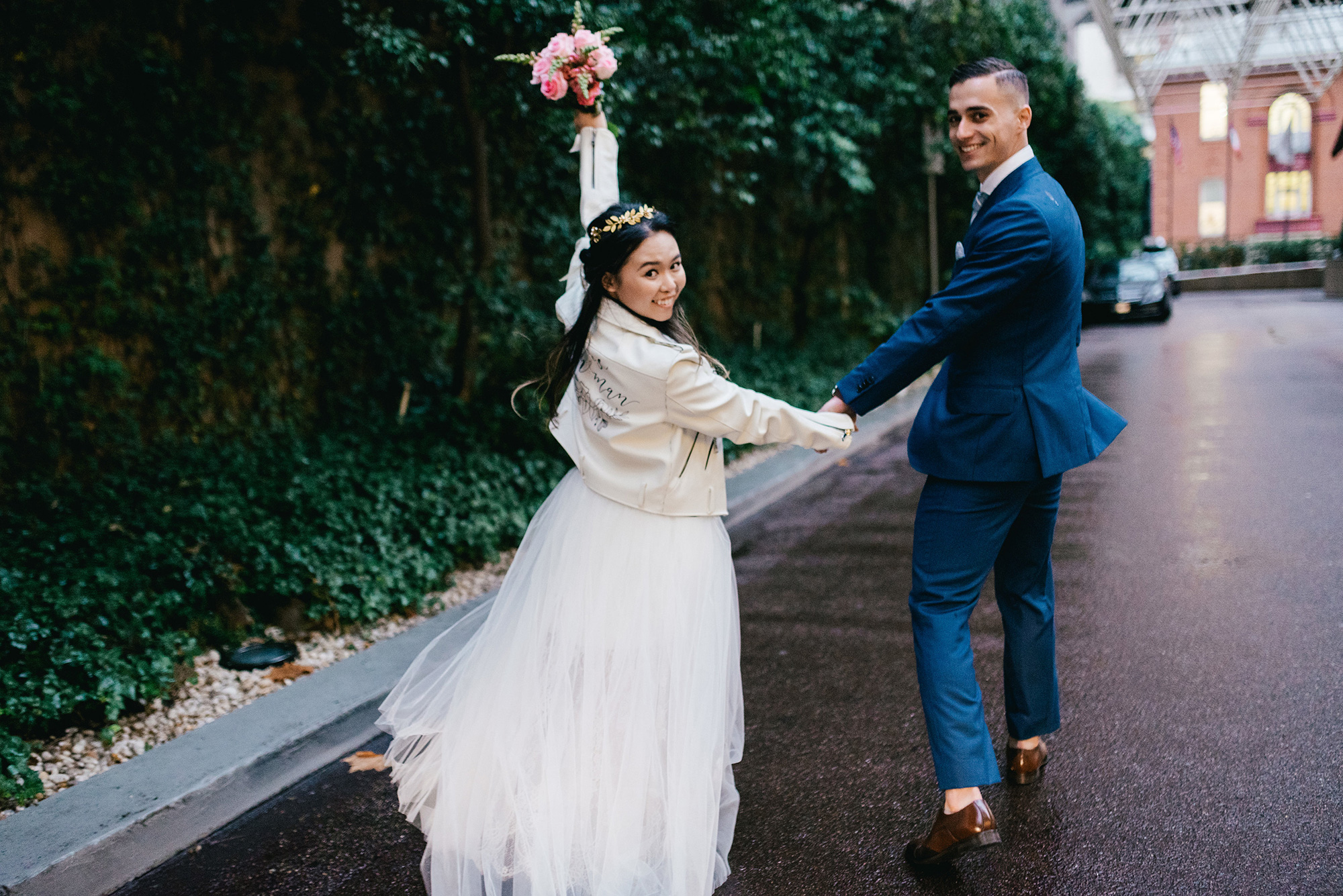 "After the wedding we decided to walk around Melbourne CBD with the photographer, and whilst we were out my brother bought me a bouquet of flowers as a surprise," smiles Jojo.