On the 26th May, 2013, four years after they started planning a formal garden wedding in Brisbane, uni student Jessica Redding and ex-Army officer Guy Harris finally said 'I do.'
It had been a long time coming. Having first met in Jessica's hometown Albury, NSW, when she was 16 and he was a 20-year-old Army cadet in training, the pair later fell in love and got engaged by the water of Brisbane's Eagle Street Pier.
But their wedding plans – and life as they knew it – were soon thrown upside down when Guy was deployed on a three-year tour of duty to Afghanistan. A difficult time for the pair – but one which ultimately made them "better and stronger," says Jessica, now 24.
With Guy, 29, returned home, safe and sound, and in one piece, at last Jessica could walk down the aisle.
She says, "The day finally arrived eight years after meeting and it was perfect. We couldn't have asked for a better day than what we had."
Their outdoor ceremony was witnessed by 65 loved ones at the tranquil Topiaries Beaumont House overlooking Brisbane's Samford Valley.
A three-course meal that included "amazing" pork belly and stuffed chicken breast was served at the sit-down reception inside the venue's charming homestead, all the while Radio Club three-piece band created an energetic atmosphere befitting of the celebrations.
"We have gone through a lot in our time together," says Jessica. "To be able to pull through and have the most amazing wedding at the end of it all was an absolute blessing."
Congratulations and best wishes Mr and Mrs Harris!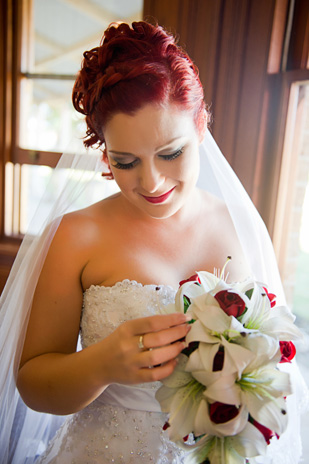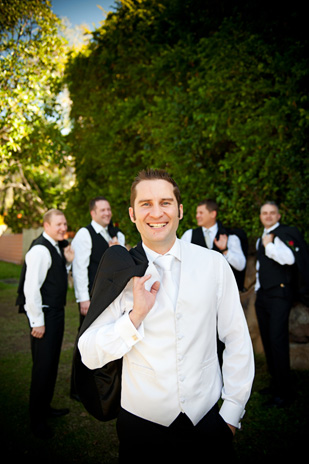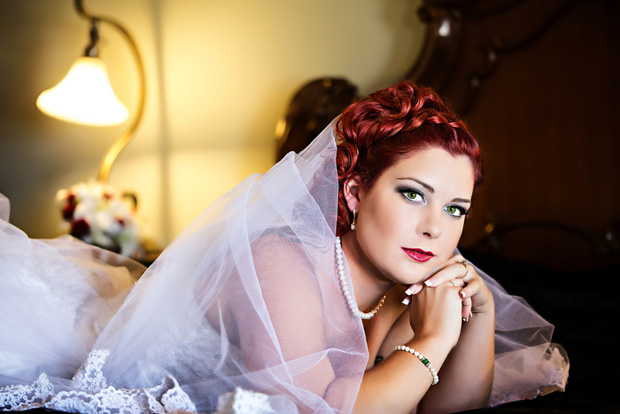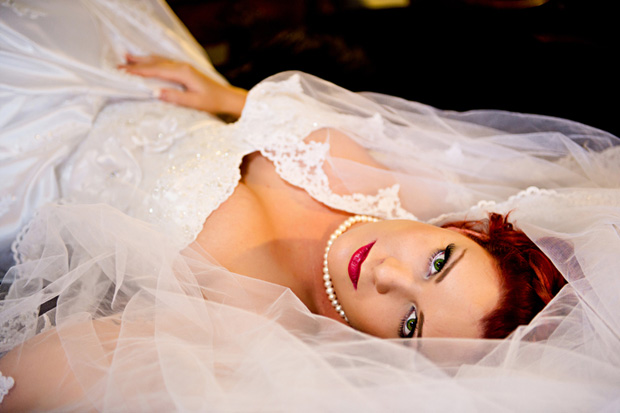 Jessica wore a strapless Brides of Brisbane gown with beaded lace bodice and full skirt which she garnished with a beautiful two-tier lace edge veil.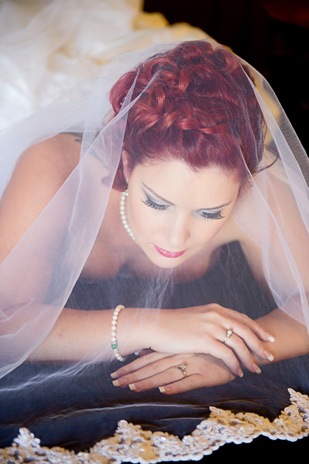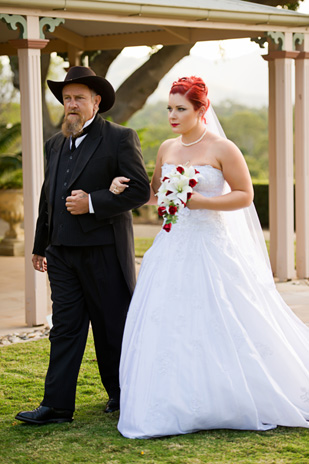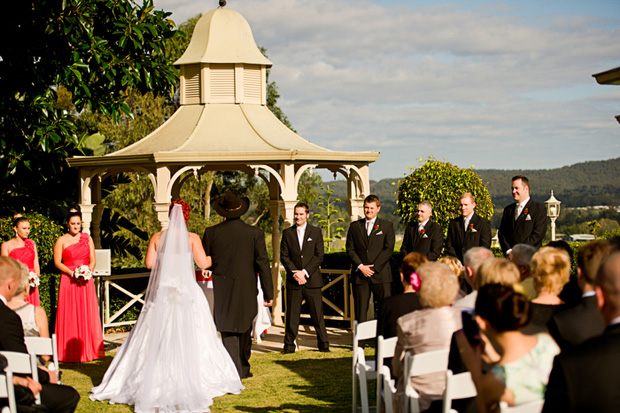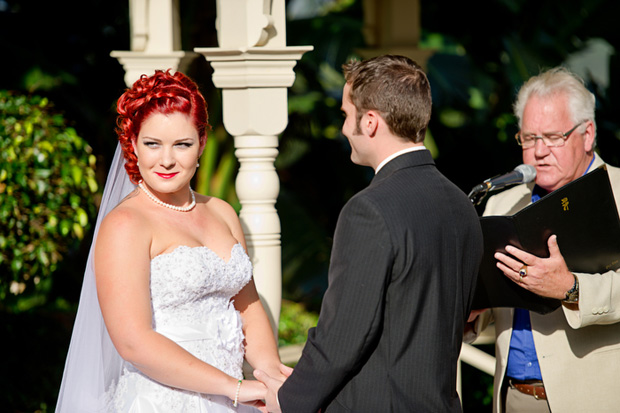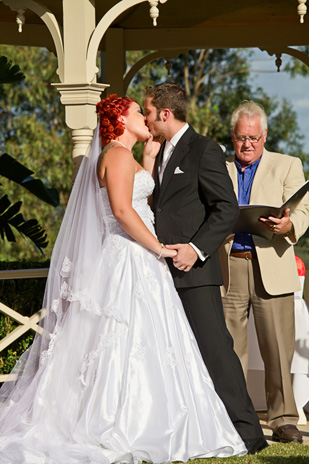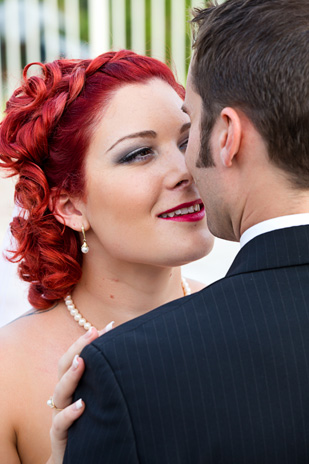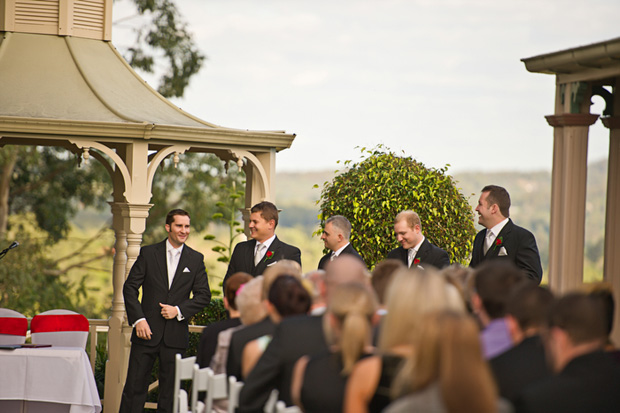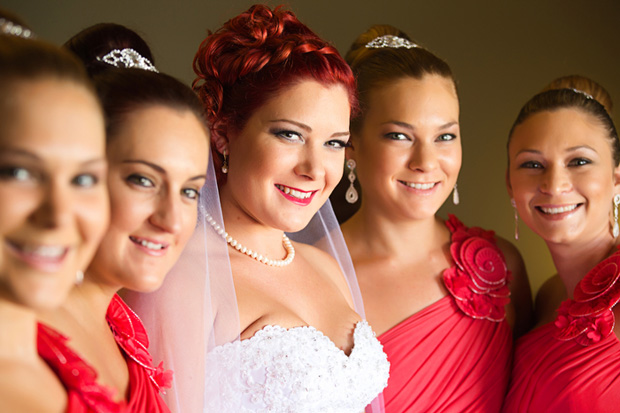 Jessica's bridesmaids not only harmonised with the wedding's formal theme in their watermelon one-shoulder evening gowns, but also beautifully with the bride's fire-red hair. Makeup and hair was by Hollywood Brides, whom Jessica compliments as having "great service."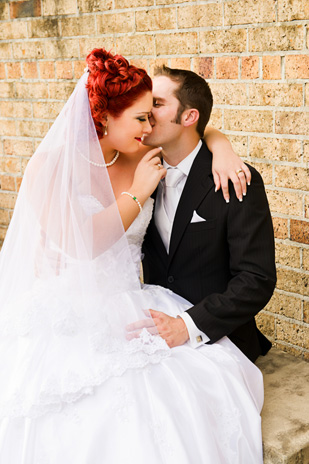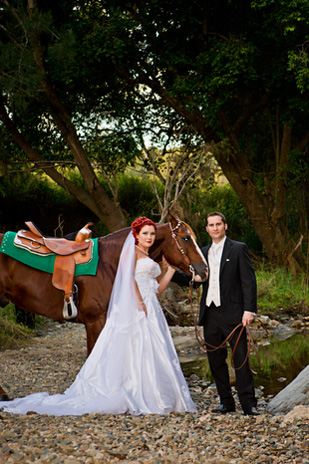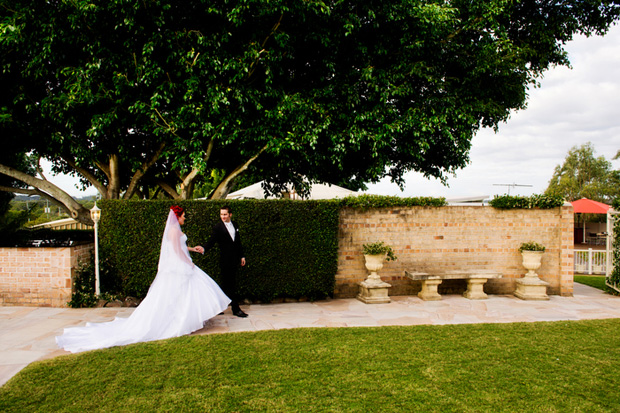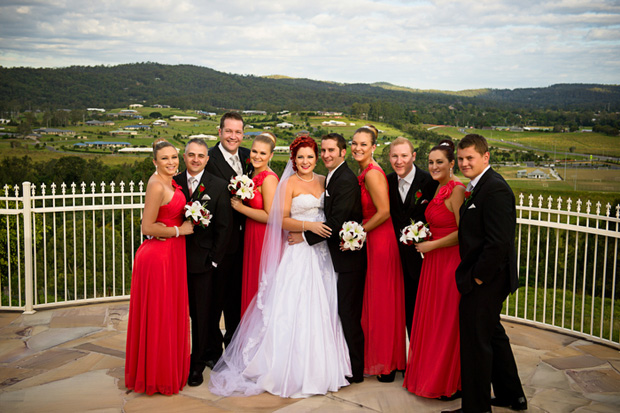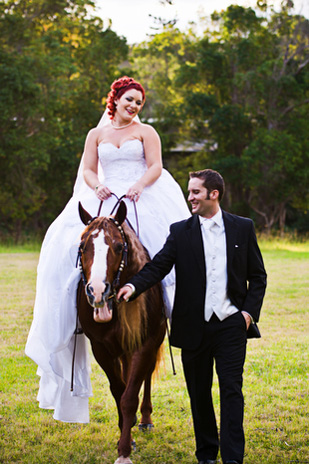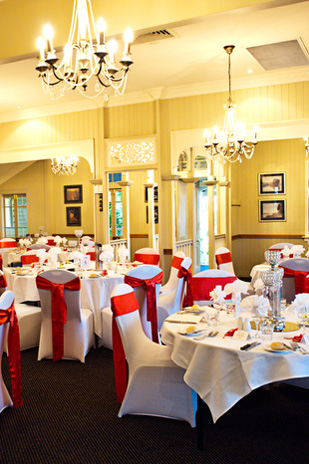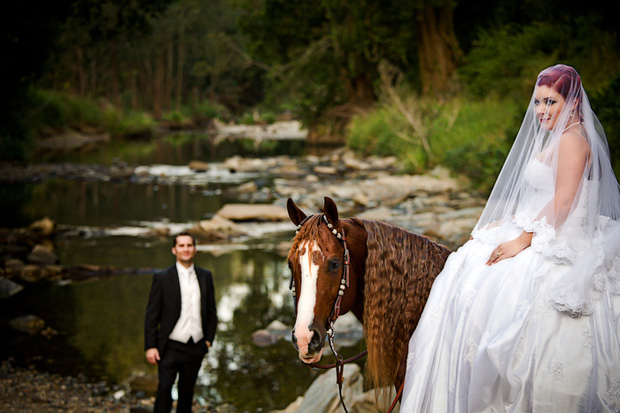 Guy's formal ensemble was made up of a classic black lounge suit, ivory waistcoat and satin tie/hank, all of which he hired.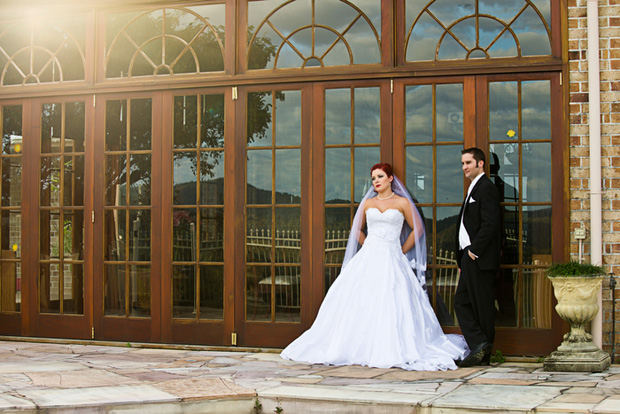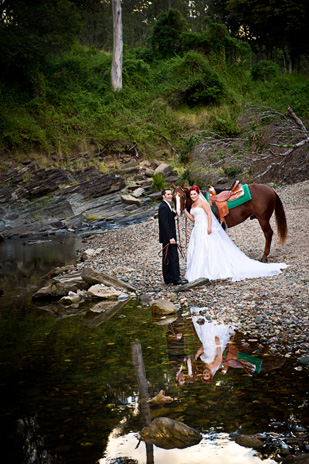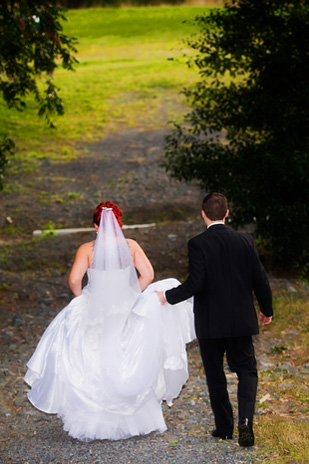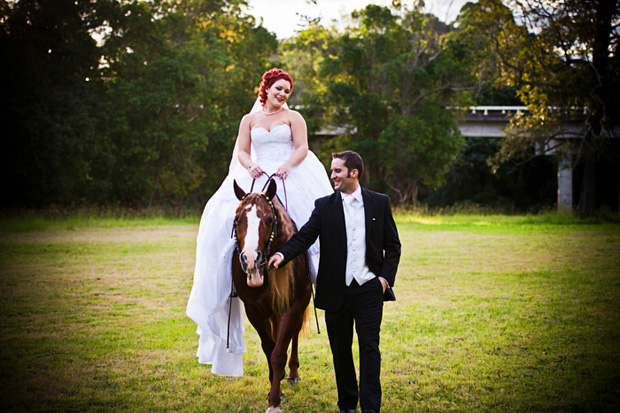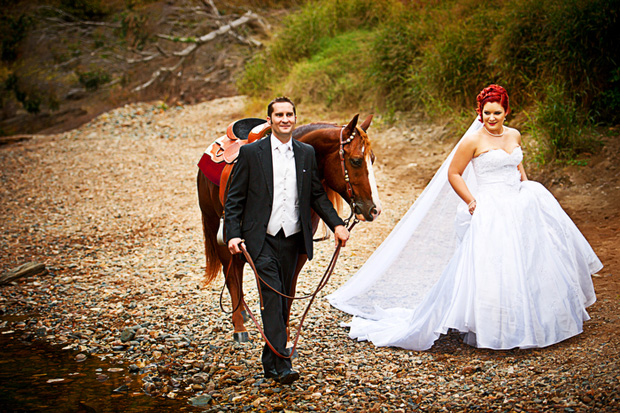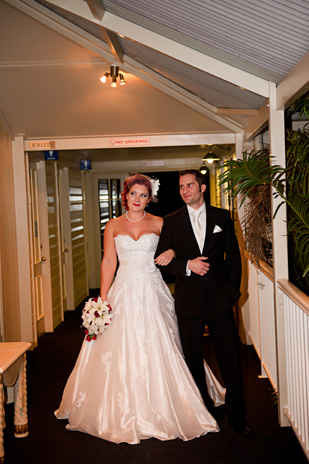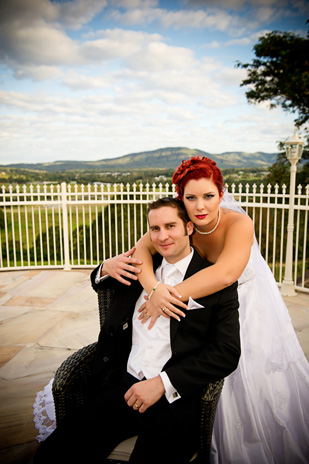 Photos courtesy of Helen McConnell Photography.