They were young lovebirds at sweet sixteen, and 10 years later they became husband and wife.
The romance of Jessica Laffy and Patrick Sievers first blossomed at a Big Day Out concert listening to Everlong by the Foo Fighters.
On their wedding day, January 14, 2013, Jessica walked down the aisle to an acoustic version of the song. Her dad gave a fitting speech having researched its origins and lyrics to share with their 100 guests. "It was really beautiful," beams Jessica.
The pair realised their dream of a garden wedding in their discovery of Lyrebird Falls in Kallista, one hour east of Melbourne in the Dandenong Ranges. "We always wanted a garden wedding with lots of flowers and trees," says Jessica. "Lyrebird Falls was the first place we went to. It was one of those moments where we both looked at each other and said 'yes' simultaneously."
To fit the garden setting, the couple chose a very natural themed wedding with a hint of vintage style.
Blessed with connections in the wedding industry, Jessica and Patrick received generous help when planning their special day.
"One of my bridesmaids is a graphic designer so she had all the contacts and designed and printed our save the dates, invites, table setting and place cards. She went above and beyond," praises Jessica.
In addition to this, flowers were provided by the best man's aunty and one of the bridesmaid's mums was the artist behind the cake. "The cake topper figurine was a little bride and groom which my mum and dad had on their wedding cake, and my grandmother and grandfather originally had on their cake too," says Jessica.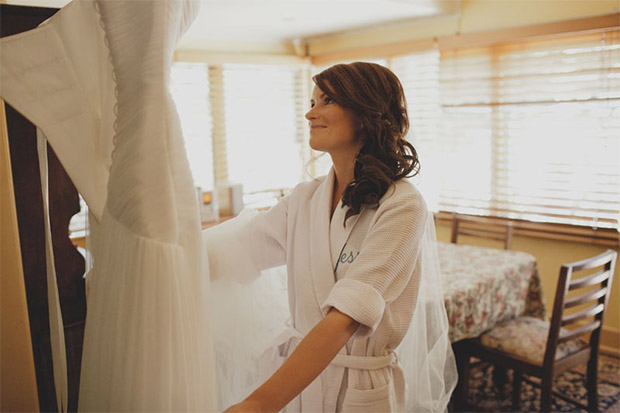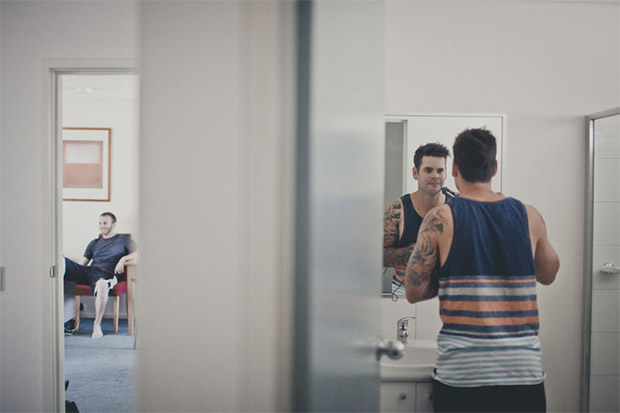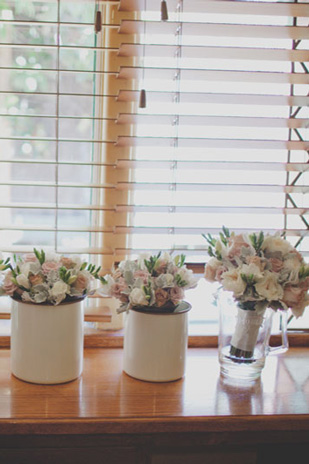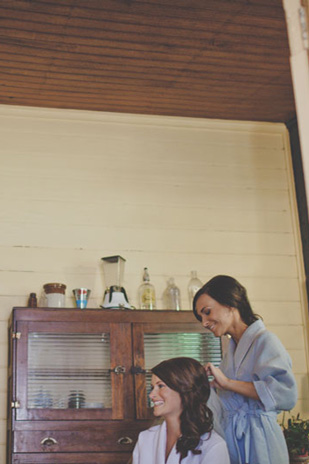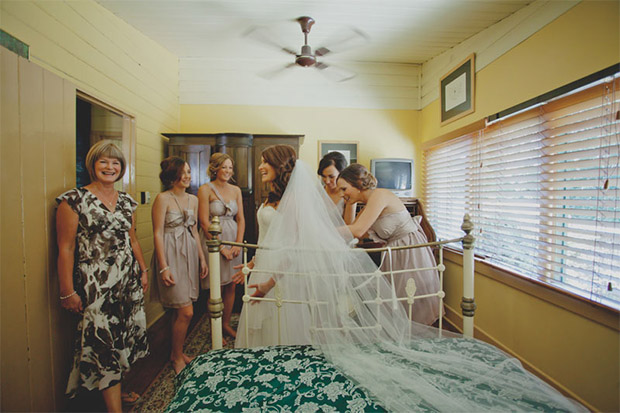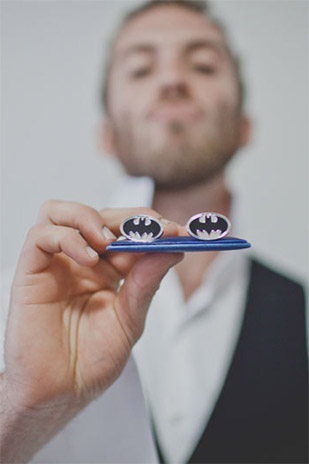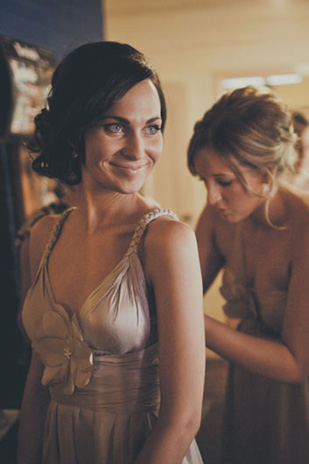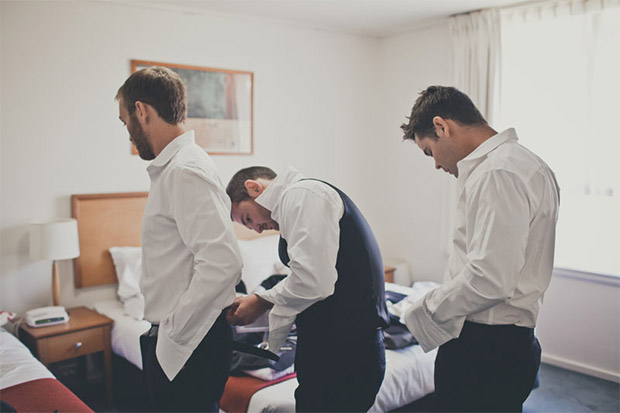 On their wedding eve, Jessica stayed with her bridesmaids at Como Cottages in the Dandenong Ranges. "The cottage was this old beautiful house and was absolutely perfect for photos the next day," says Jessica.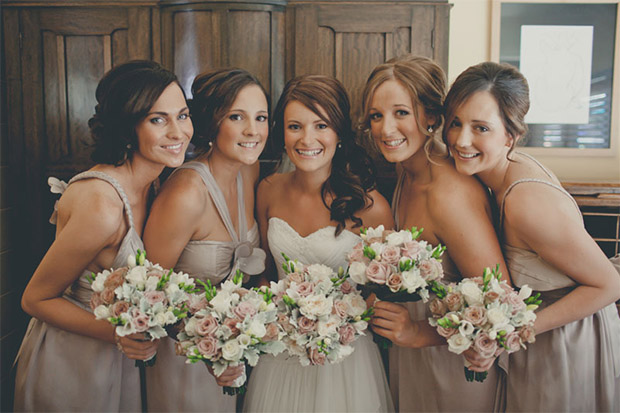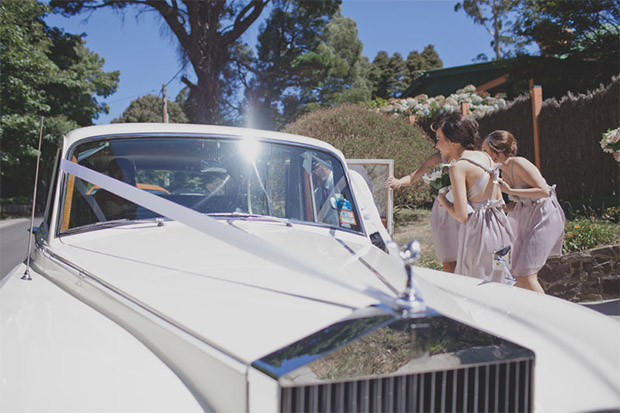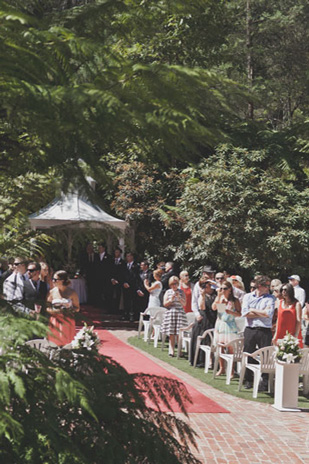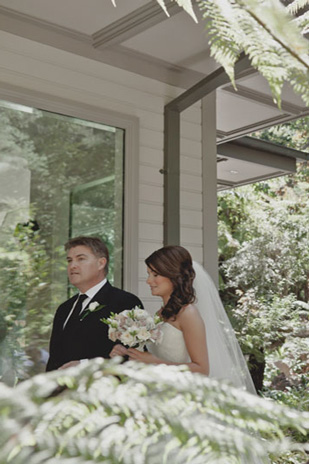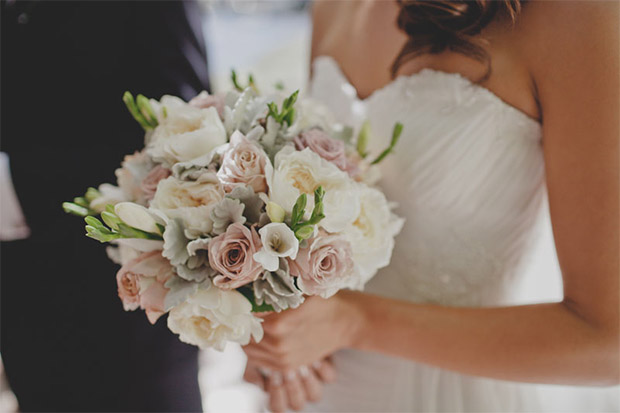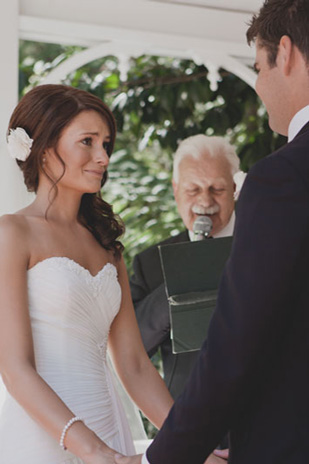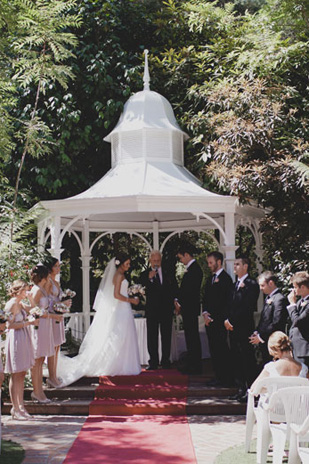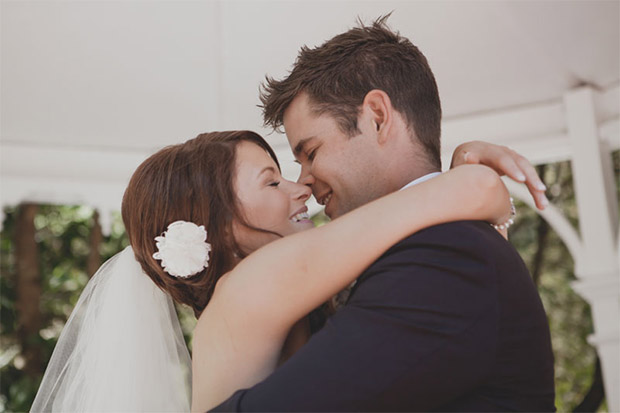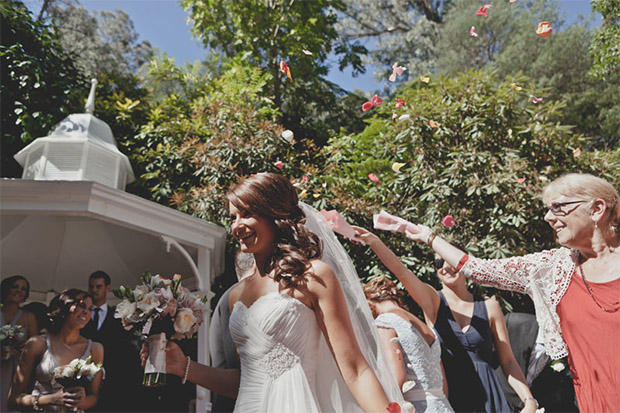 Jessica said deciding on her Peter Trends Bridal gown was a laborious one. "It took me months to decide on a gown, I drove my mum and bridesmaids crazy," she laughs. The bridesmaids donned different styles by Anna Campbell in mocha.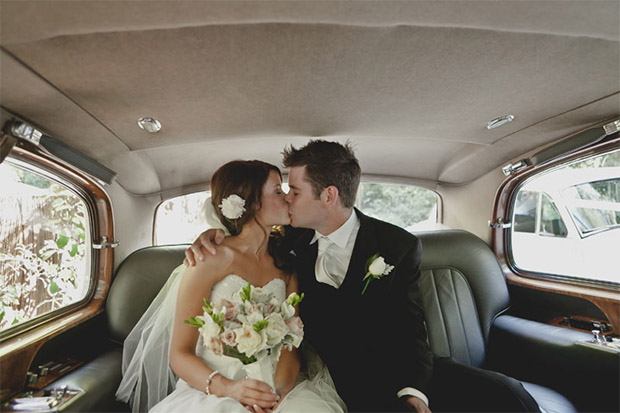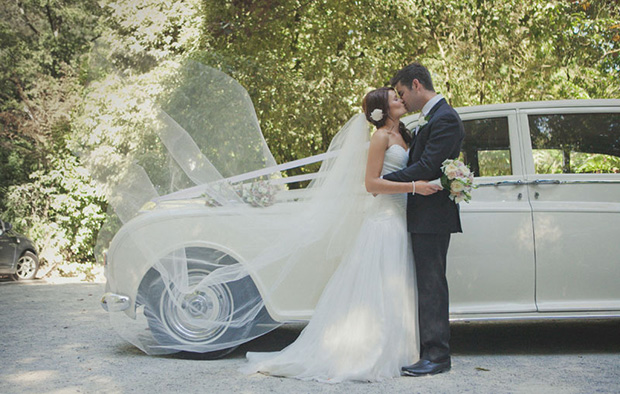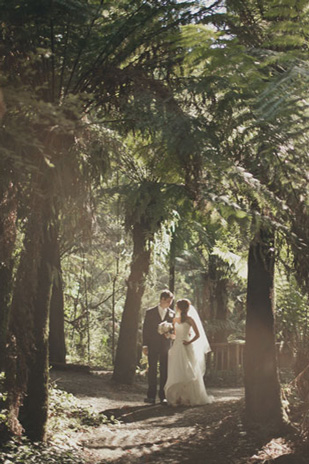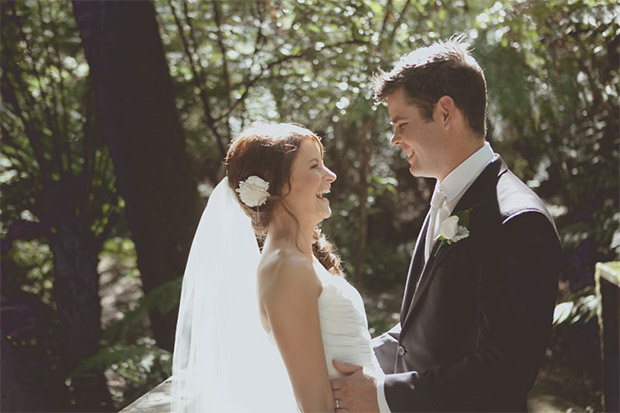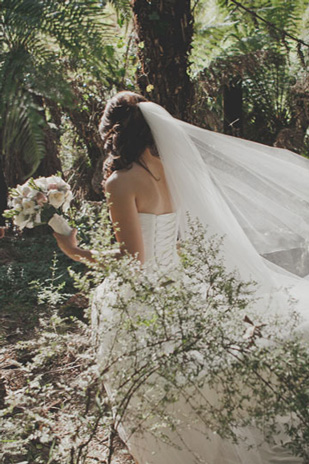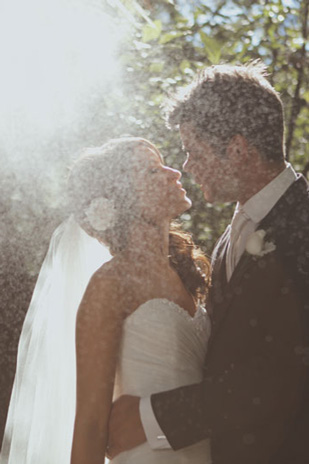 Guests were treated to canapés and drinks after the ceremony in the gardens while the happy couple and bridal party had their photos taken. "Our guests were well looked after," says Jessica.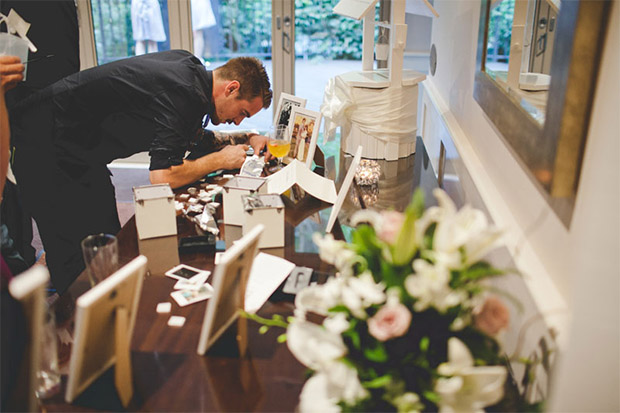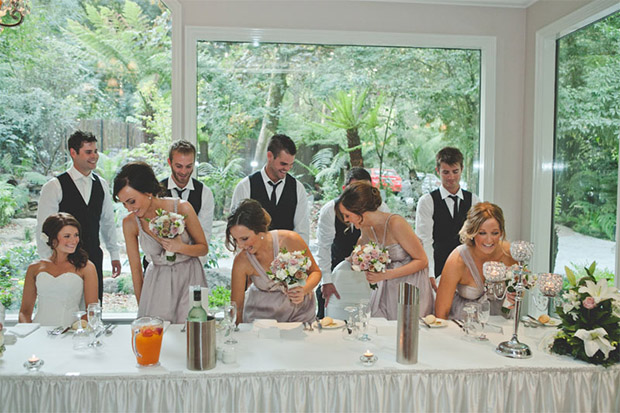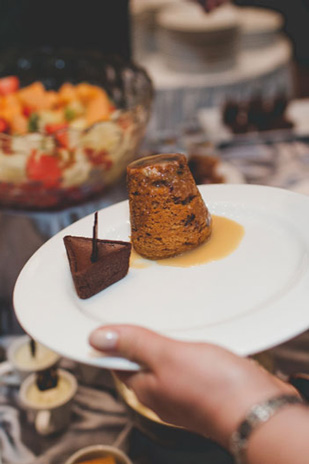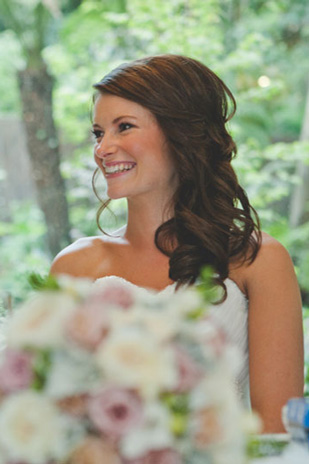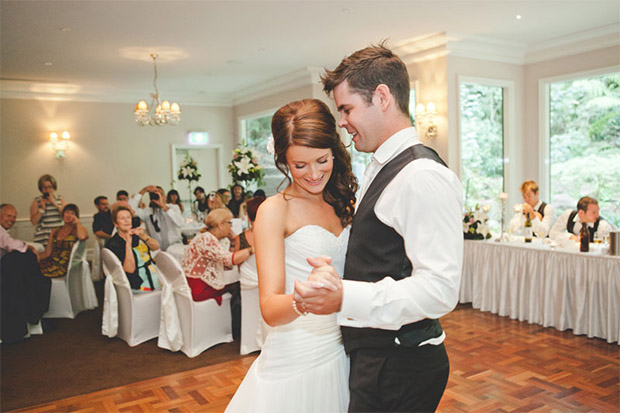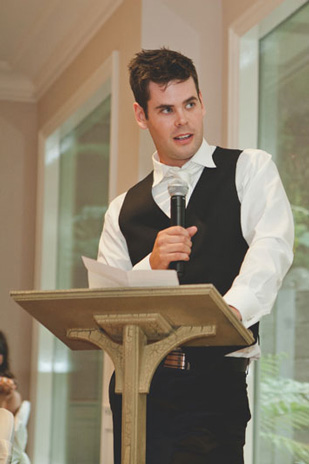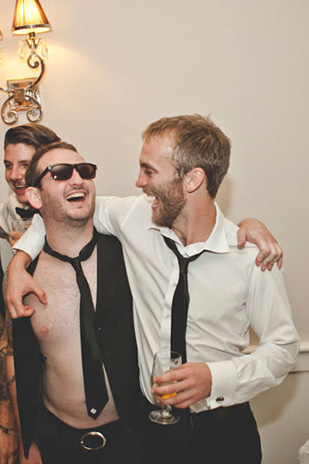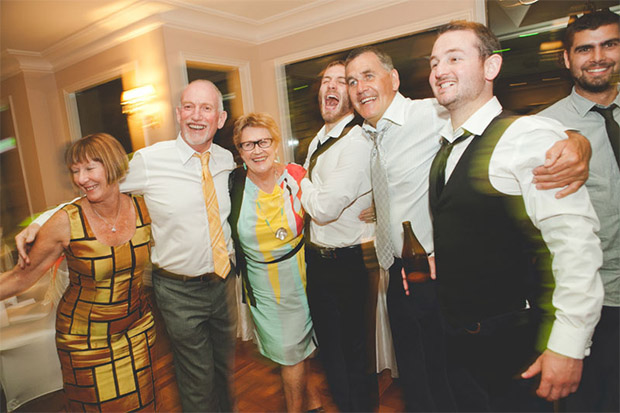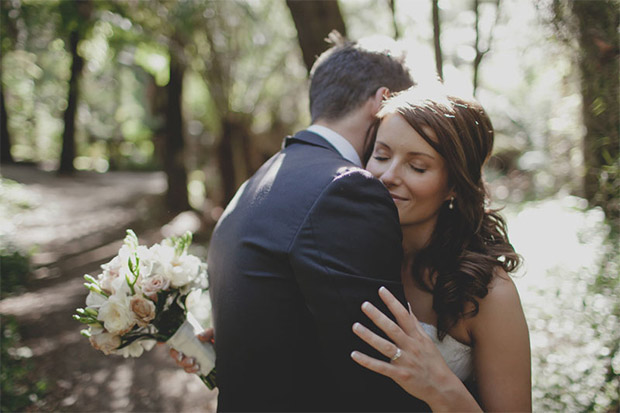 Jessica described her wedding day as perfection, including the 35 degree weather. "We made sure we took time out to talk to each other and watch the night unfold. Our guests were happy and had an awesome time and we loved every minute."
Photos courtesy of Duuet Photography.