Neither Nissrine Gebara or Paul Falzon are the romantic type – which is probably why he proposed with a burger ring.
"I immediately laughed," says Nissrine of discovering the chip inside her ring box. "Inside was also a note, 'LOL only joking, turn around'. I turned around and there was Paul."
Nissrine, 26, and Paul, 25, met while working at Big W as teenagers. "Damn boy! You're a hottie!" were Nissrine's first words to a boy she never knew would become her husband one day. "We started off as young immature teenagers and grew up to be immature adults," she jokes.
As a visual merchandise manager, styling was really important to Nissrine. Springtime meant a yellow wedding appropriately shone on their special day of November 17, 2013. Yes, there was some rain but it didn't matter, she said. "Our wedding was based on cars and one big party," describes Nissrine. "We minimised all the formalities and partied all night!"
The couple wed at Our Lady of Lourdes in Earlwood, Sydney and celebrated at Doltone House in Sylvania. "I love that Paul makes me laugh all the time and has a genuine, loving personality."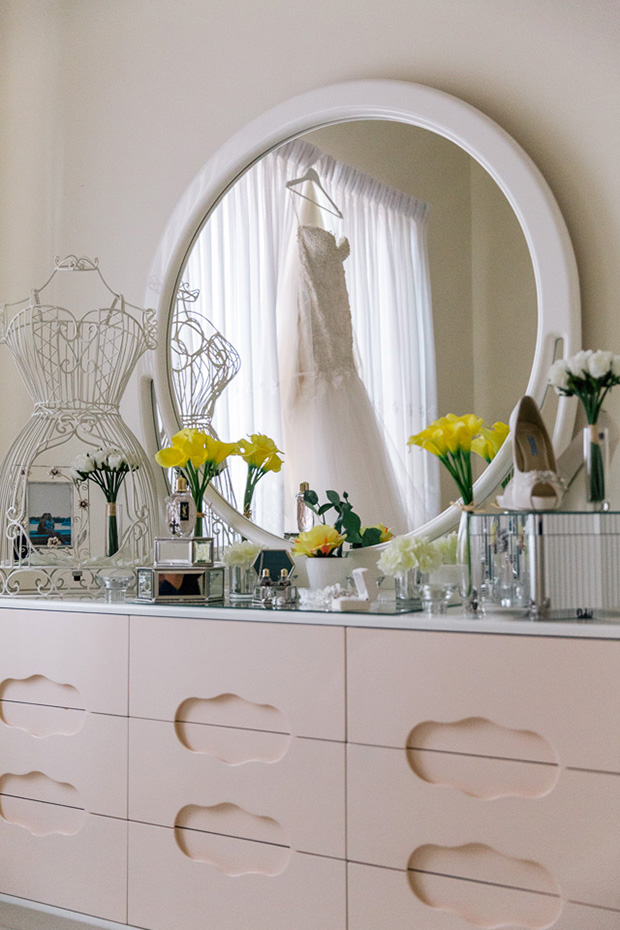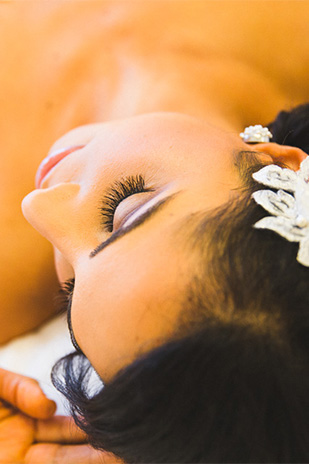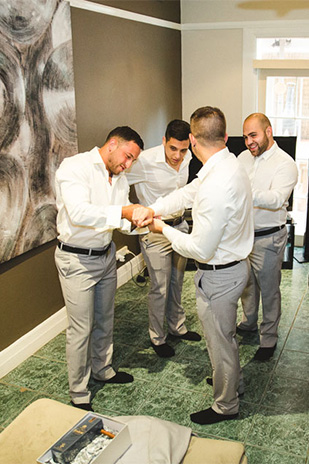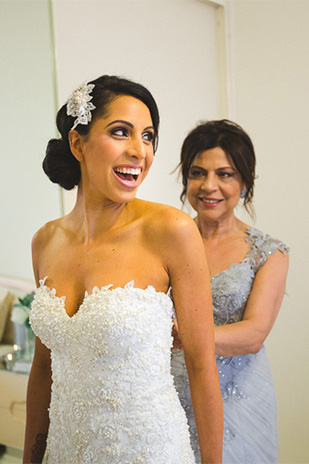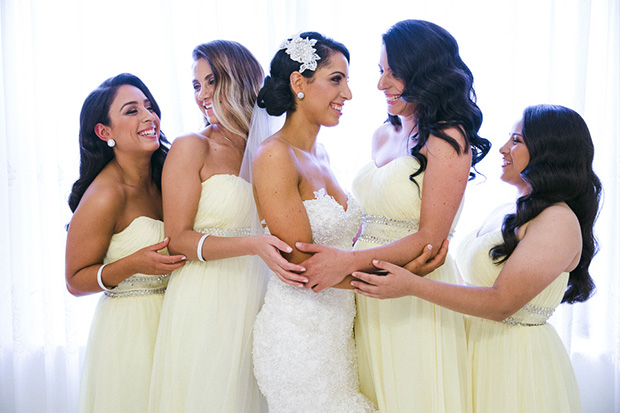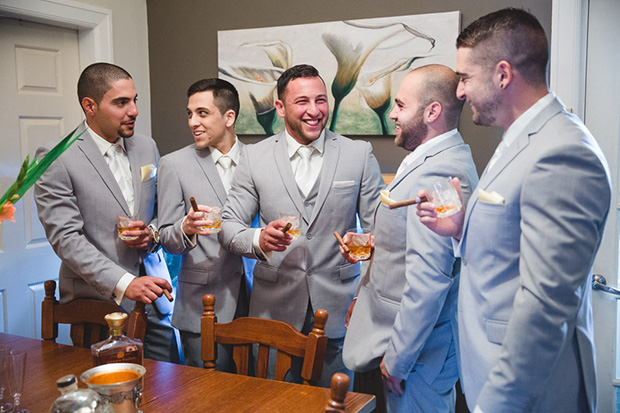 "Even though my wedding theme was based on a spring wedding, it poured rain, but that didn't get us down," says Nissrine. A yellow theme brought sunshine to their day instead.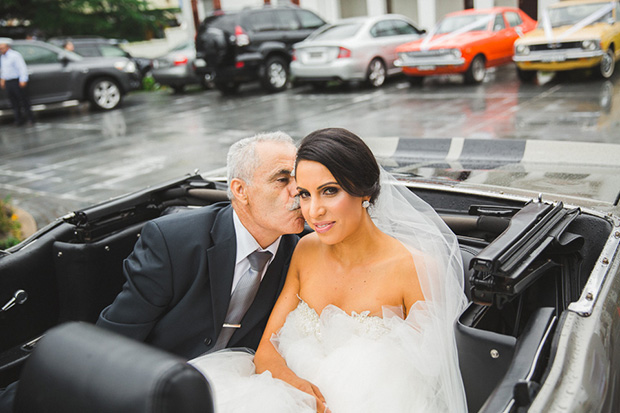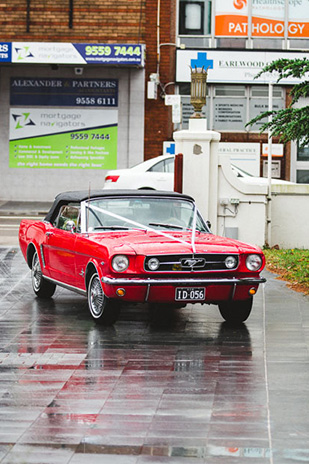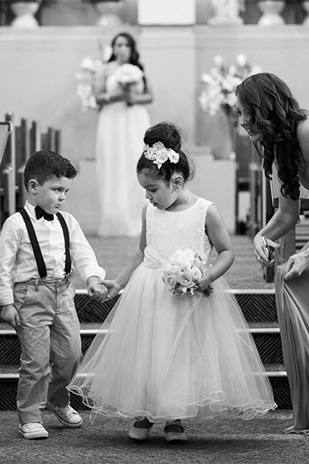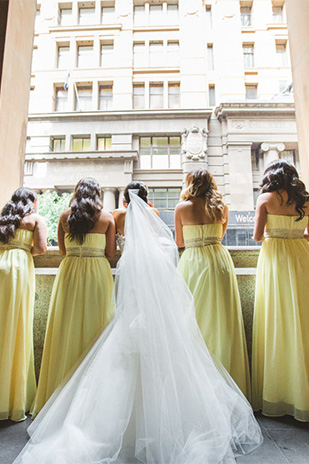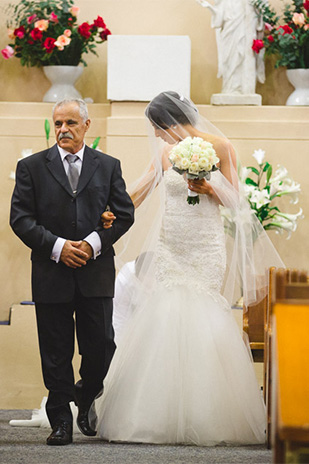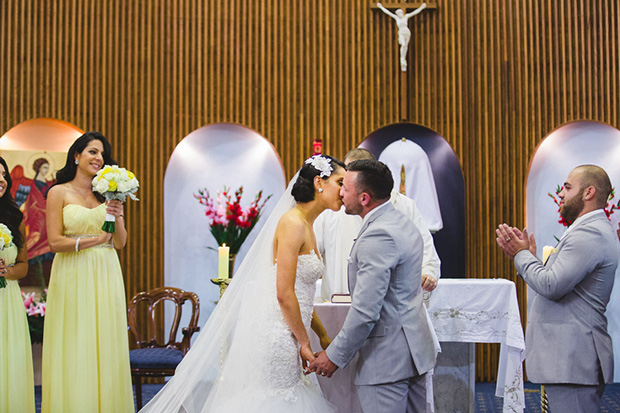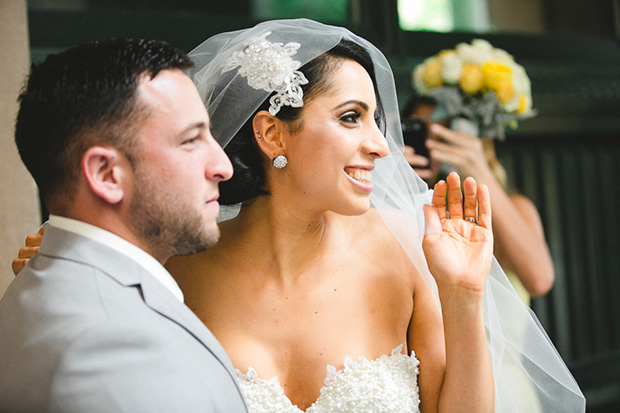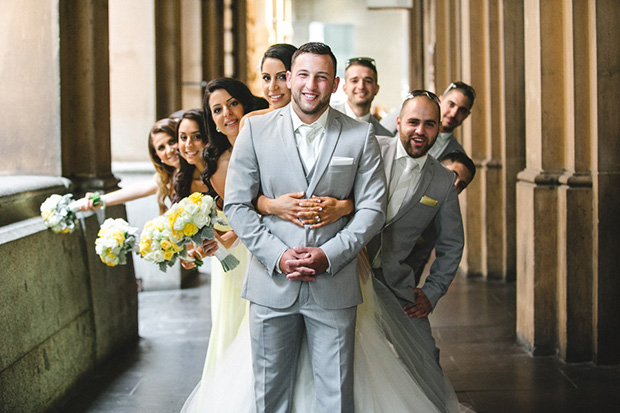 "Both Paul and I have strong, quirky, funny and loud personalities," Nissrine explains.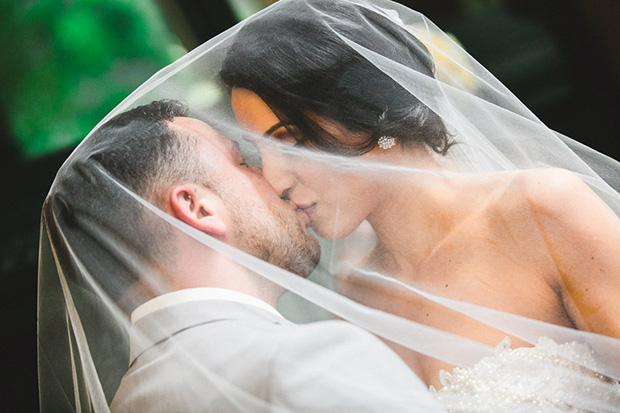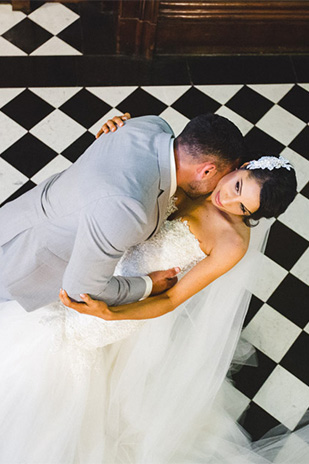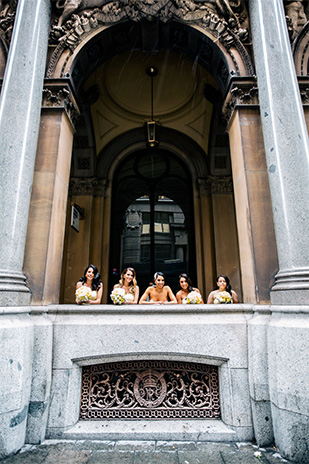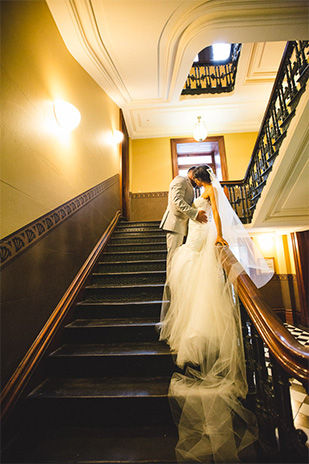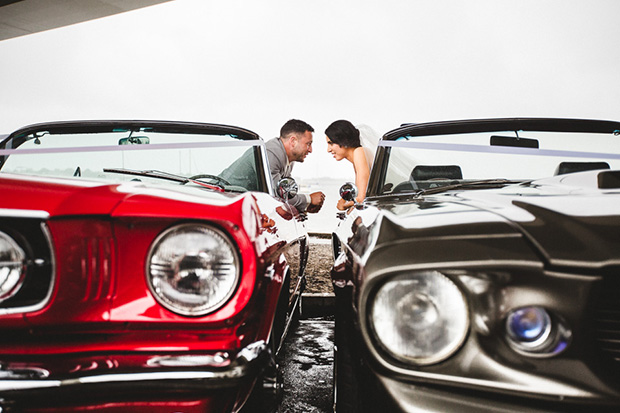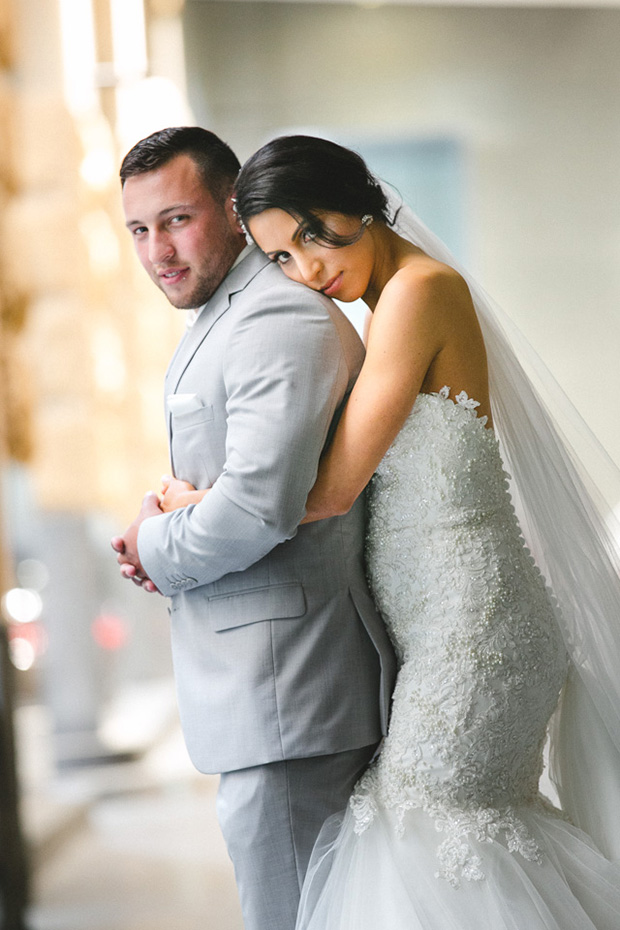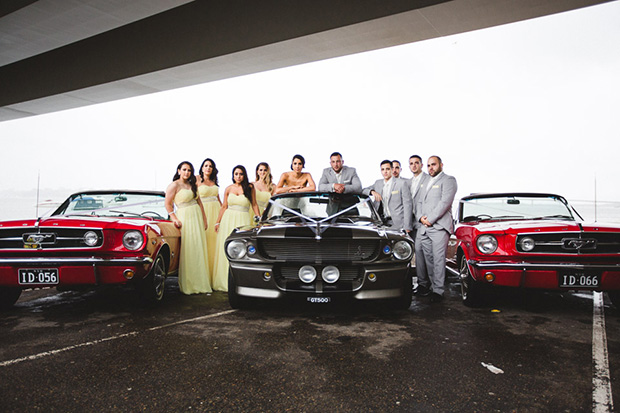 Sydney Mustangs provided the couple with transport for the day.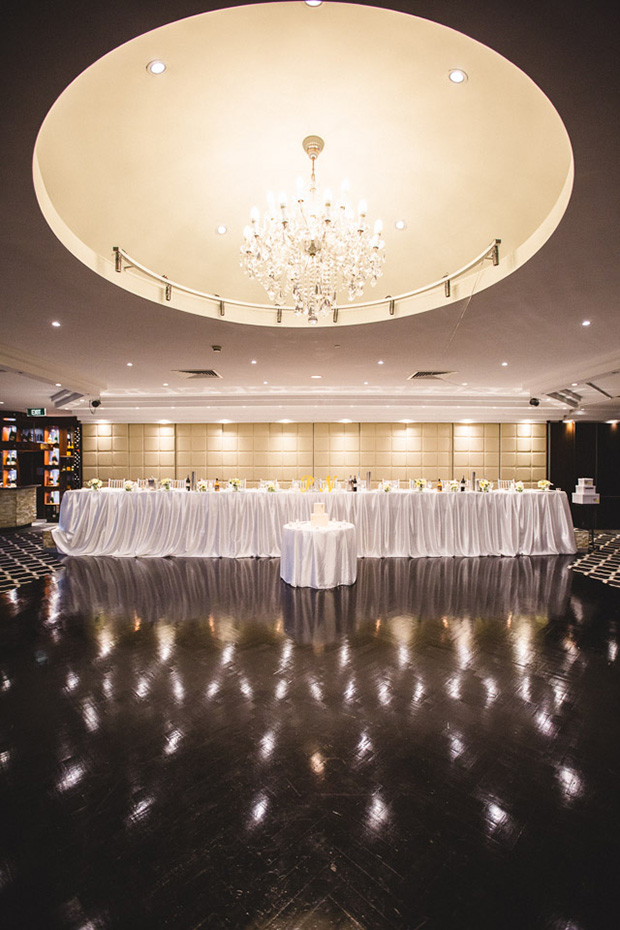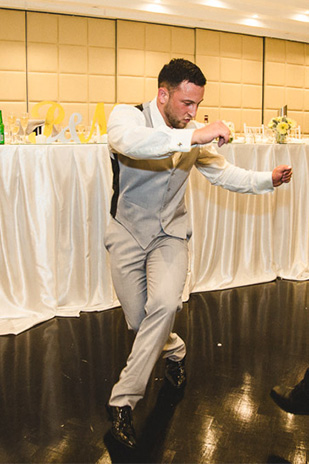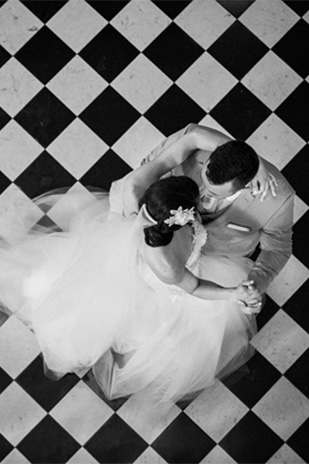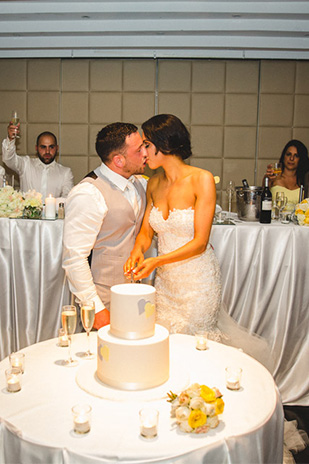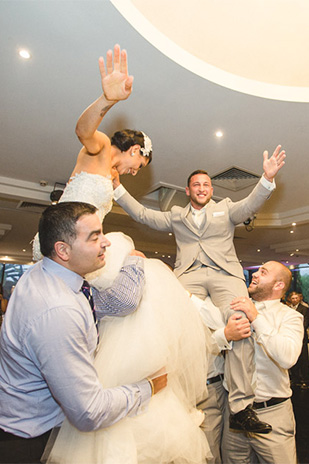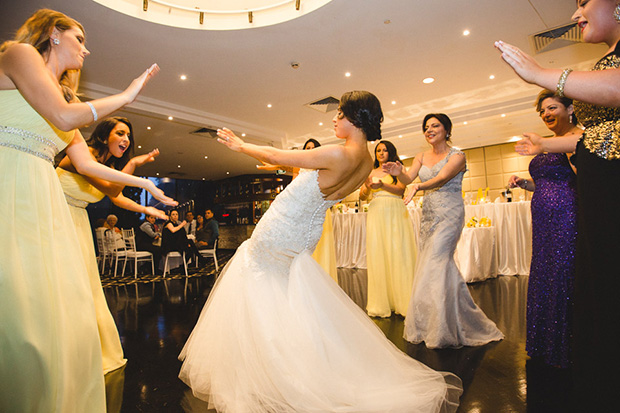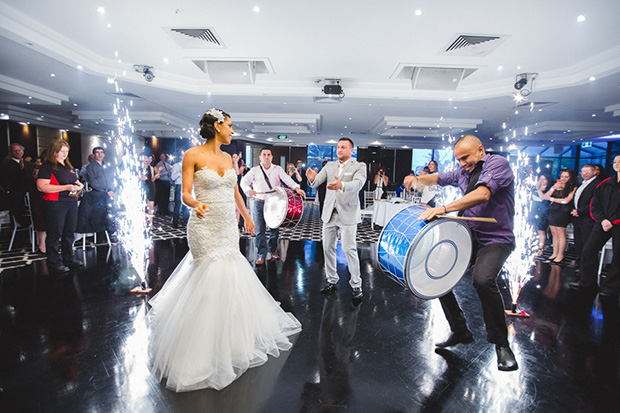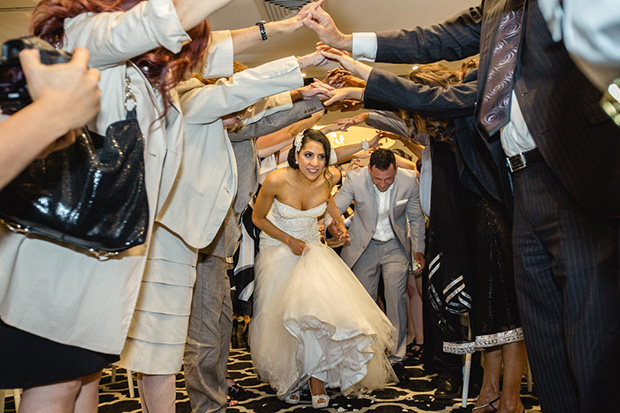 "At the end of the day we're best friends, we had 150 people attend our wedding and every single person at the wedding was so happy to see us finally get married, as our relationship blossomed before their eyes," smiles Nissrine.
Photos courtesy of Dan Luke Photography.