When economist Hannah Verry and electrician Brett Carter started planning their relaxed and romantic garden wedding, they took the following approach: "Prioritise two or three things that are most important to you and don't get too caught up in spending a fortune on the other things."
For the Coffs Harbour couple from the the NSW north coast, their focus was food, wine and music. "Having great food at our wedding – and lots of it – was a priority for us. This was the one thing we really splurged on and it was so worth it. Beautiful canapés were served with champagne while guests were mingling in the gardens pre-dinner, including the most amazing oysters which people are still talking to me about."
Hannah and Brett, who met during their gap year working at Ayers Rock Resort, wanted a relaxed and informal wedding; an intimate ceremony followed by a big party afterwards. Twenty-six-year-old Hannah says, "We just included the elements of tradition that were important to us and left a lot of things out. It was also important to us that our guests have a great time, so we put a lot of thought into making sure they would have a memorable experience too."
And they certainly did. In addition to the abundance of fresh, local produce on the menu, guests were amused with oversized lawn games, and entertained by the "super talented", local music legend Ben Francis (who has performed with The Hoodoo Gurus and Diesel).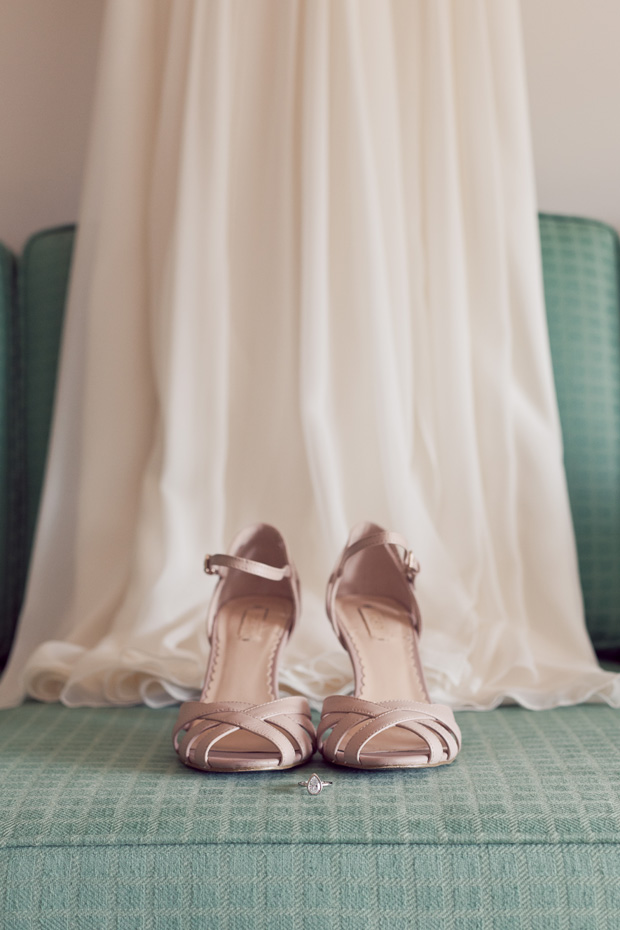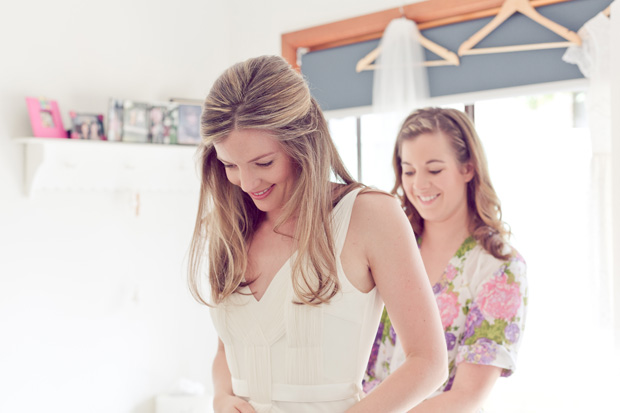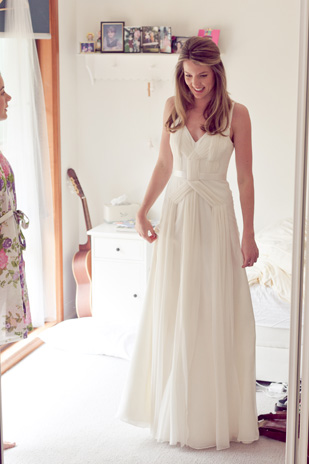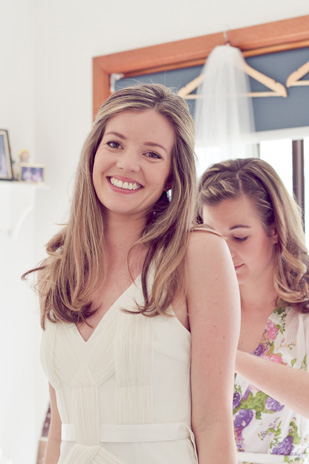 Hannah says, "I chose a simple, classic dress off-the-rack from Lisa Ho. It was incredibly light and comfortable and felt amazing to move around in." Her veil was by Lisa Gowing.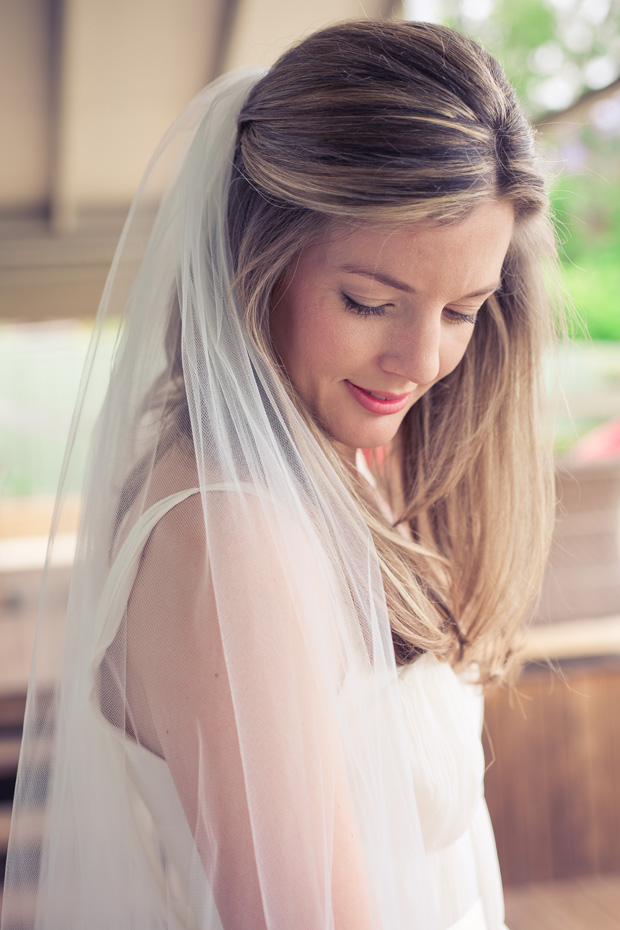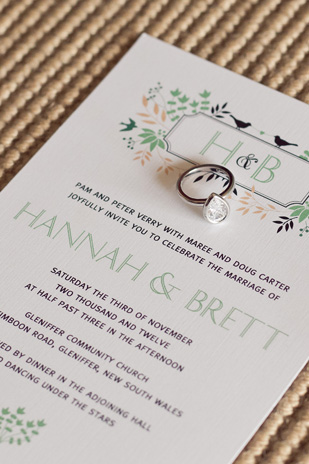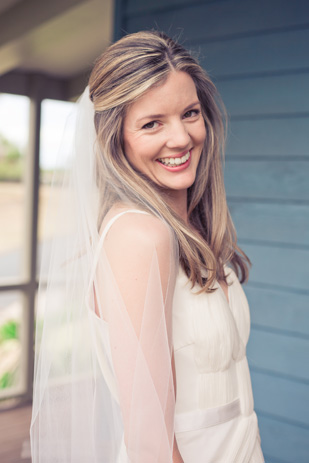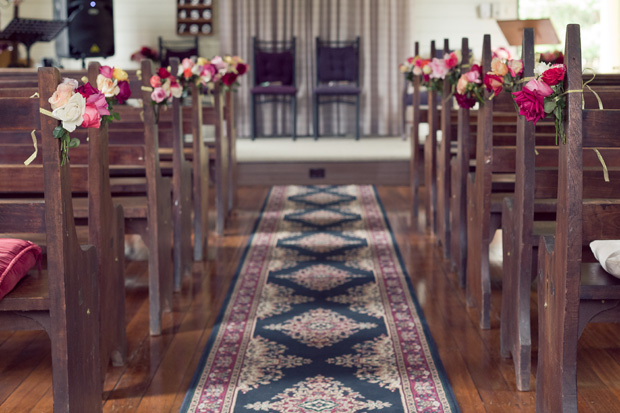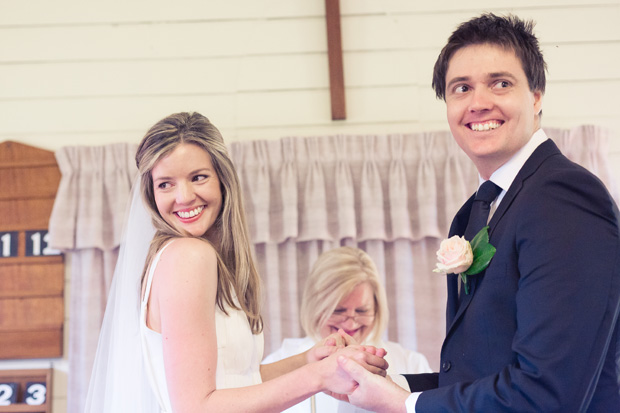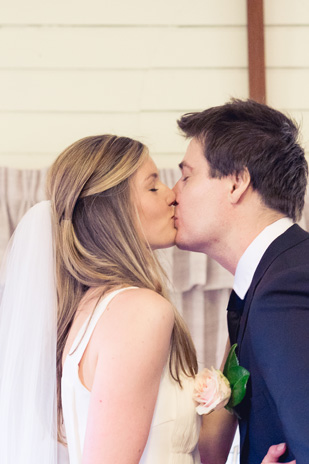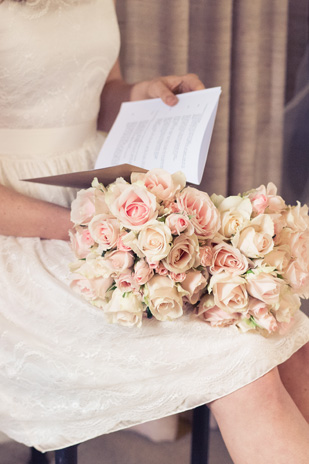 The ceremony was held at the Gleniffer Community Church, south west of Coffs Harbour. Hannah says, "It sounds cliched but saying our vows to each other was very special. We were both so present in the moment that we forgot anyone else was there. After the kiss, the packed little chapel erupted into applause, breaking us out of our bubble."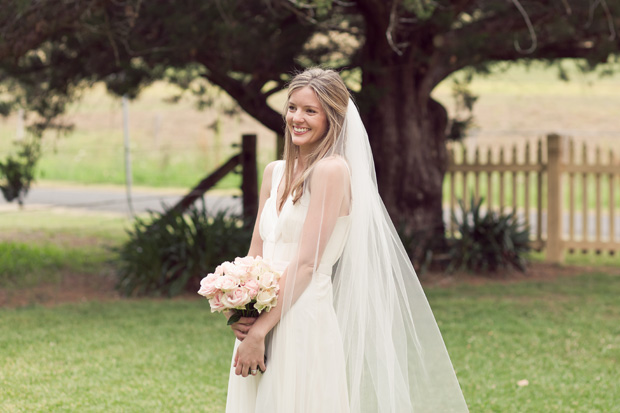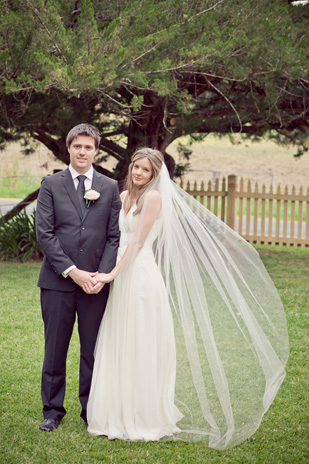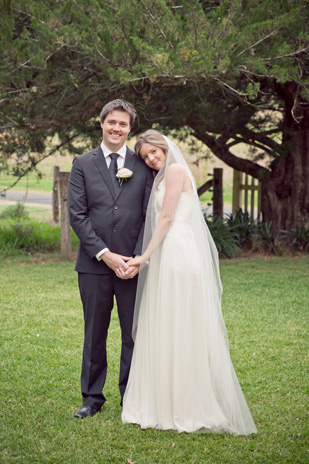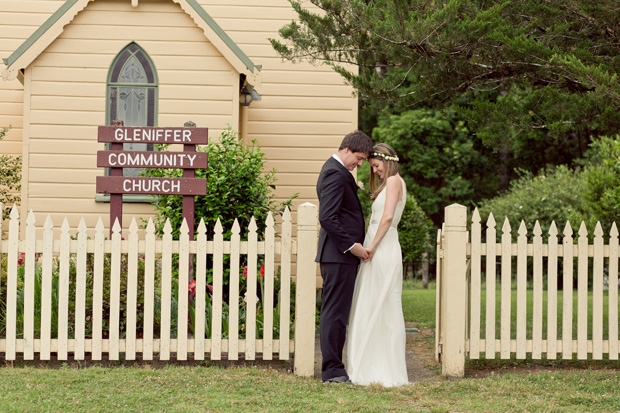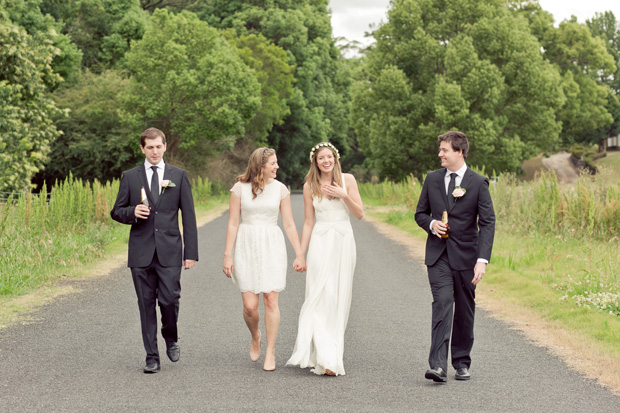 Twenty-five-year-old Brett and his best man wore matching black two-button lounge suits; custom made overseas, whilst Hannah's maid-of-honour was dressed by Sydney-based designer, Johanna Johnson, in a short cap-sleeve lace dress. After the ceremony, the bride traded her veil for a romantic rose halo.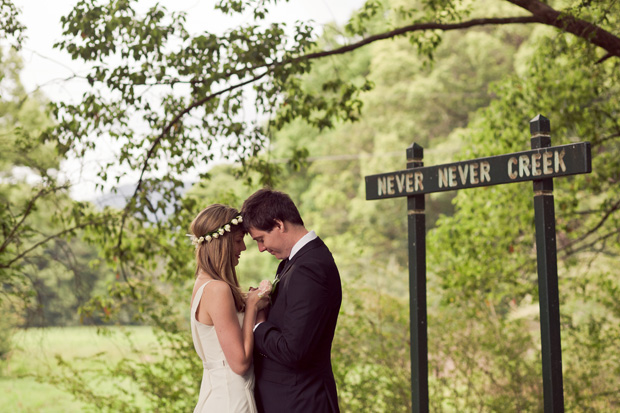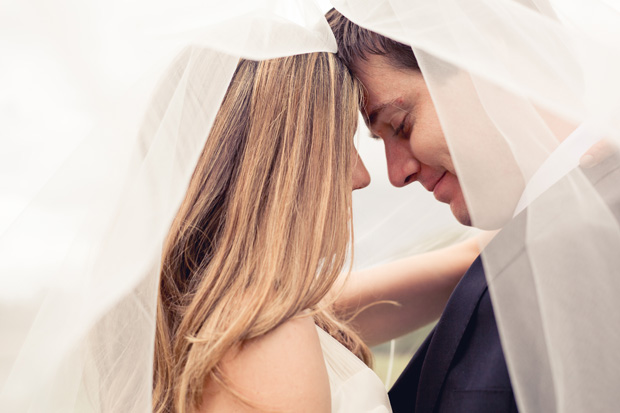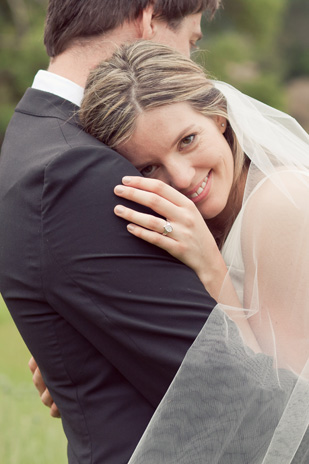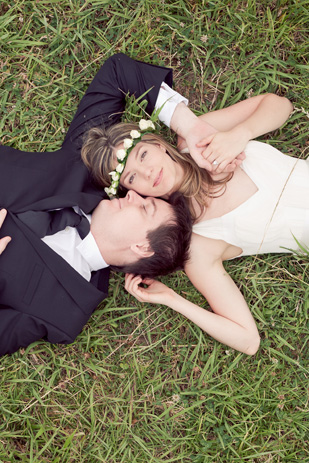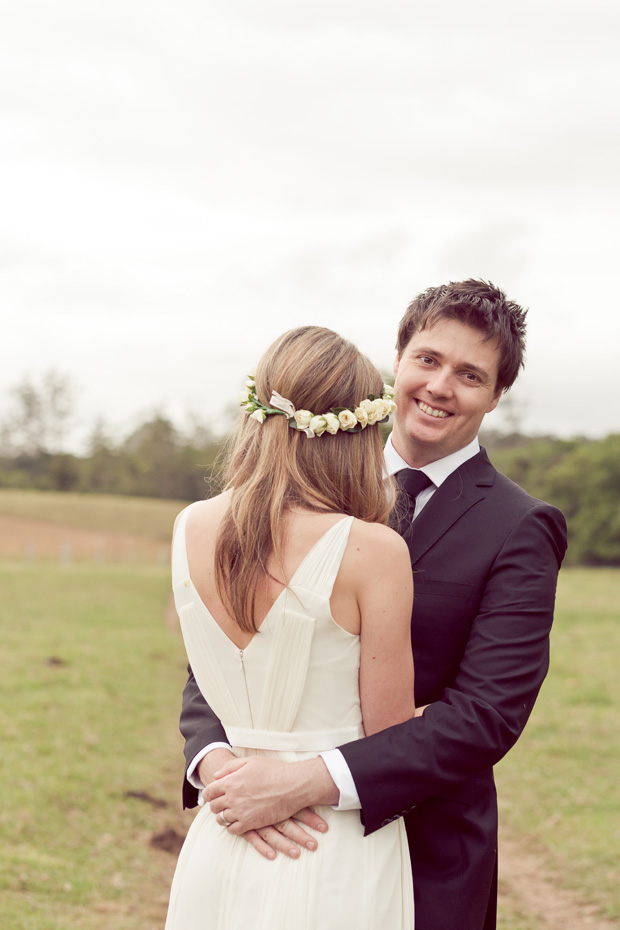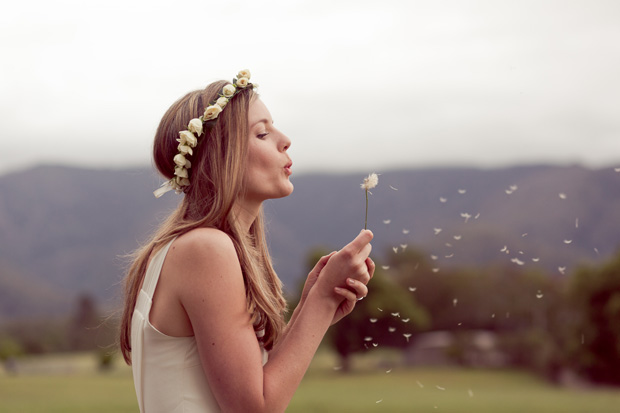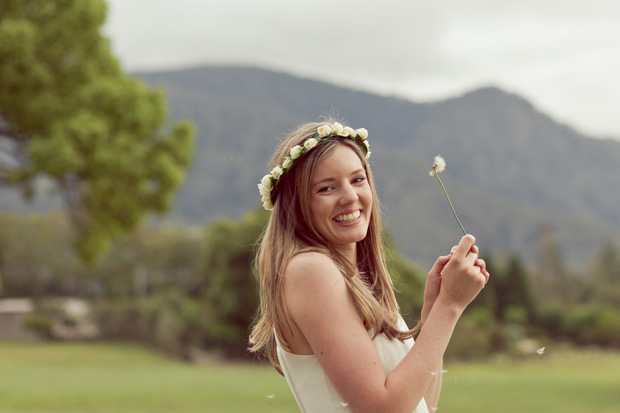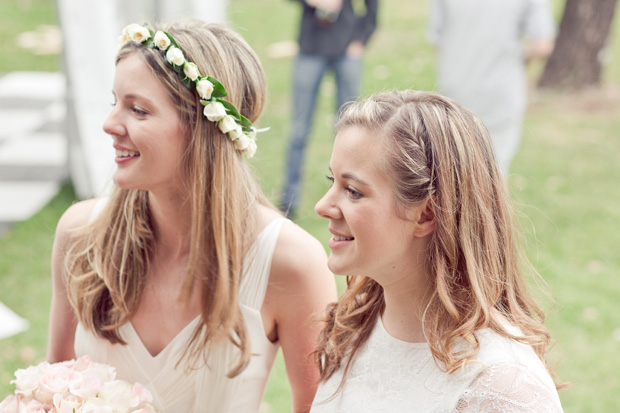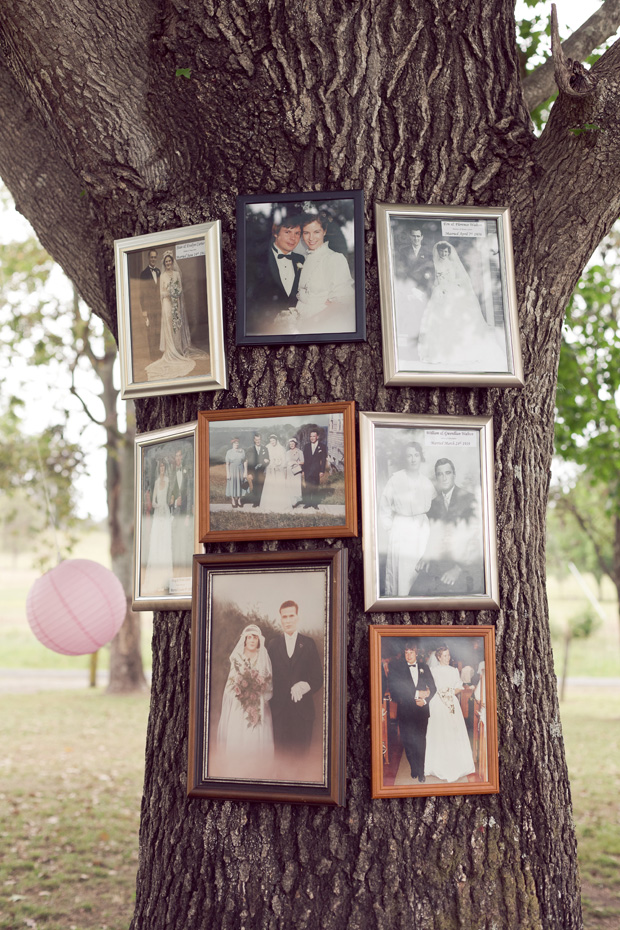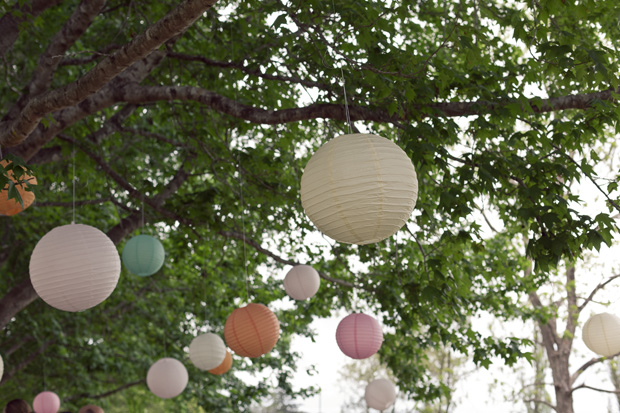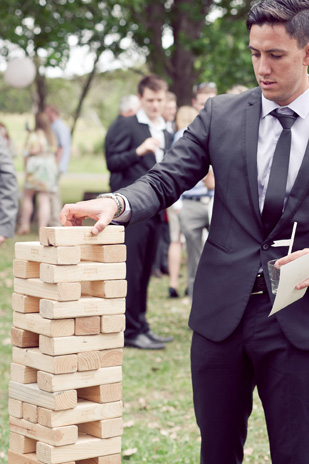 Giant versions of games such as Jenga were were provided by Yard Party.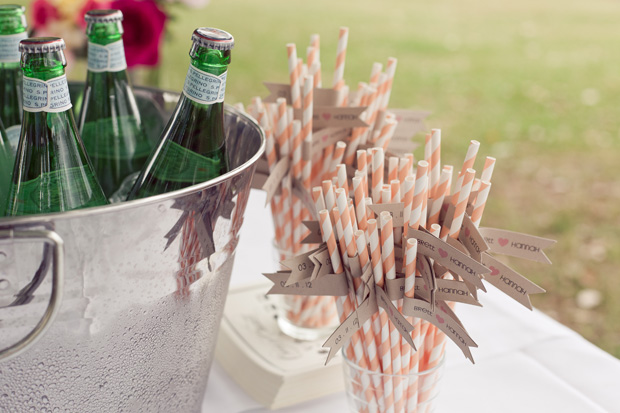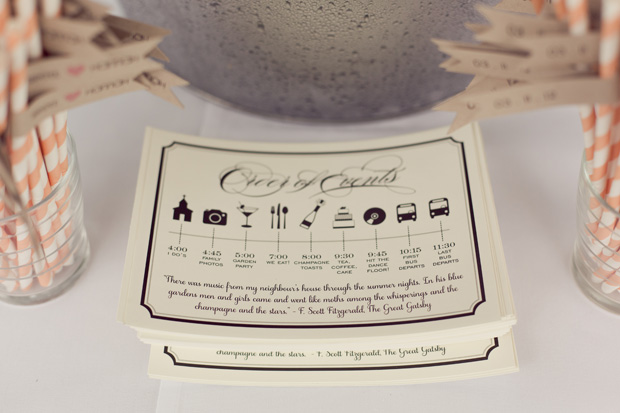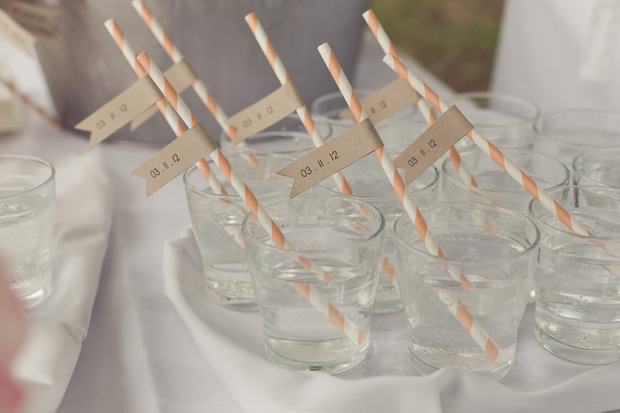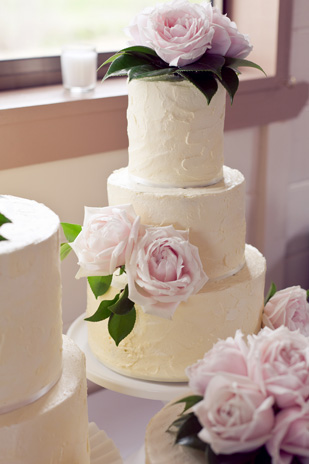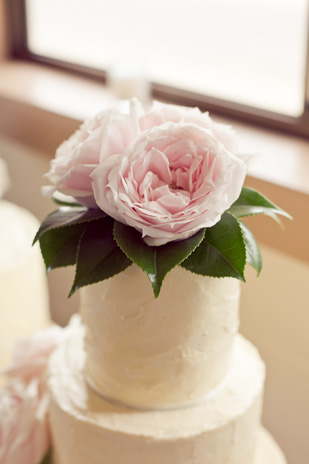 Decorated by Sweet Love Cake Couture, the three wedding cakes were baked by Hannah's mum. "Indecisive as I am, we decided to have three cakes," says Hannah. "Flourless orange, orange and almond and coconut with passionfruit mousseline. My mum is a great baker and all three were a big hit; the caterers had never seen so much wedding cake get eaten!"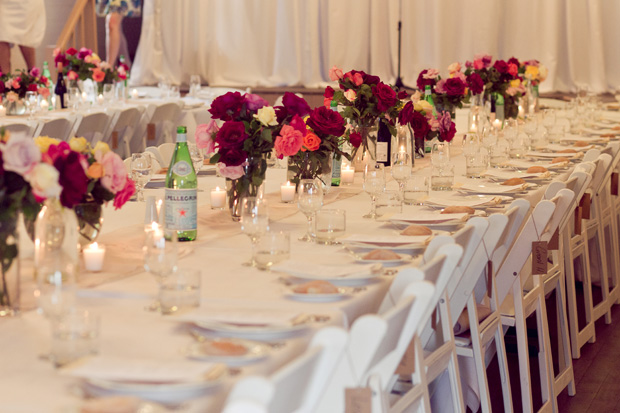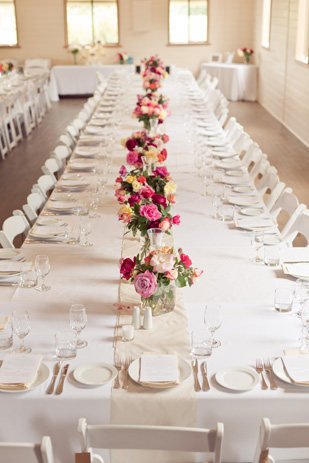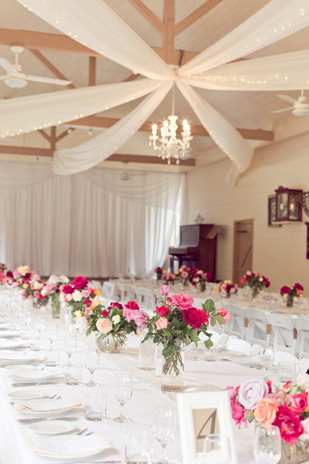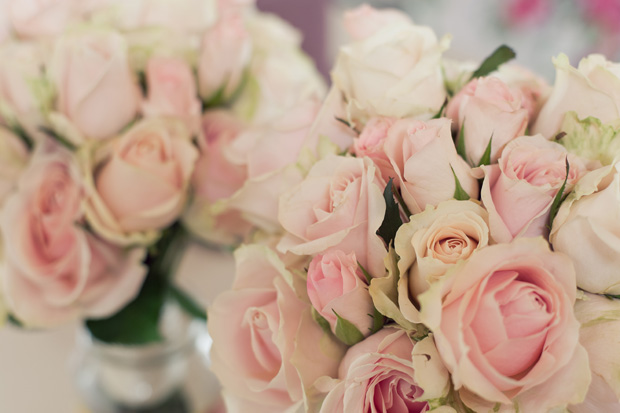 Hannah's pastel pink and ivory rose bouquets and button holes were arranged by Coffs Harbour florist, Freelance Flowers. Of the table styling the bride explains, "We bought the roses that decorated the church hall from a local rose farm called Benefields, and spent the day before the wedding (with lots of helpers) setting them up in vases."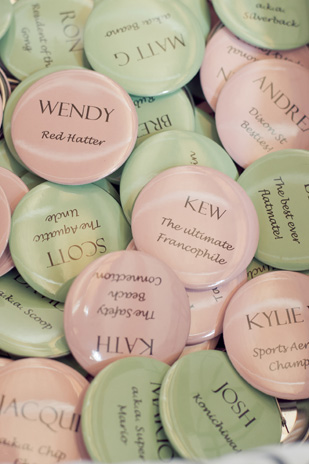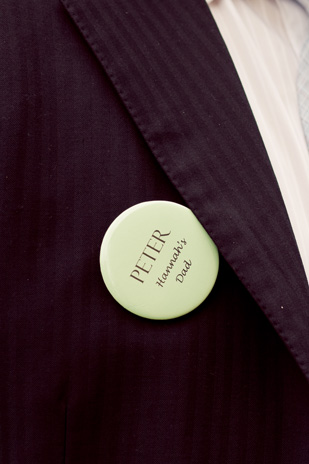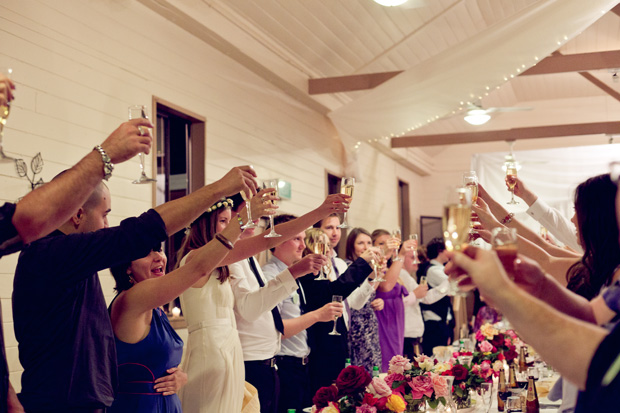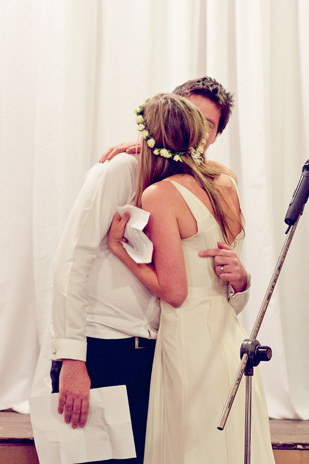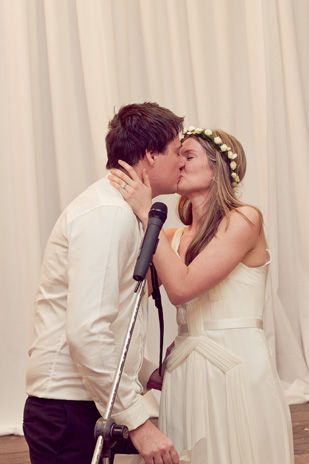 Photos courtesy of Lyss & Her Camera.