When Travis Jorgensen presented a diamond ring to Rachael Jackson in their 10th anniversary year, she burst into tears – and not for the reason you'd think.
The proposal ring was a cherished birthday gift Travis has given her years before which Rachael believed she had lost and had been too scared to admit.
"It turns out I didn't lose it at all," laughs 29-year-old Rachael. "I had taken it off to wash my hands and didn't realise it was missing until I went looking for it and couldn't find it."
Seizing a cheeky opportunity for a heart-racing proposal, Travis, also 29, swiped the ring and held onto it for six months before surprising her with it in Melbourne's Royal Botanic Gardens.
"Secretly he had been holding onto it waiting for the right time to use it, says Rachael. And it was definitely the right time!"
Together they chose her 'real' engagement ring – a princess cut solitaire on a white gold band.
Despite having an audience for a living, Travis, a teacher, and Rachael were nervous about standing up in front of 90 guests at their Meadowbank vintage wedding on February 28, 2014.
"I'm not sure if it was the sunshine, the love in the air or the fact that this day was finally here, but all our worries were gone, says Rachael. "Standing up there at the altar, all we wanted to do was say 'I do.'"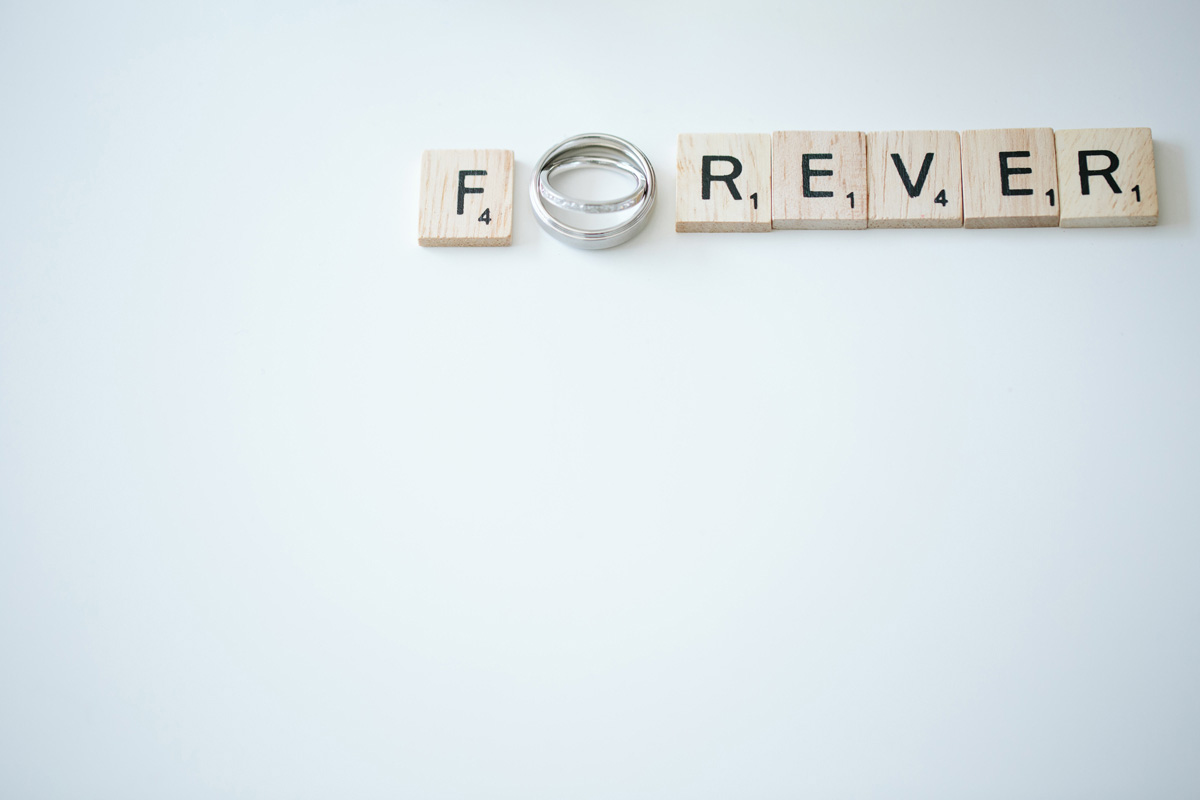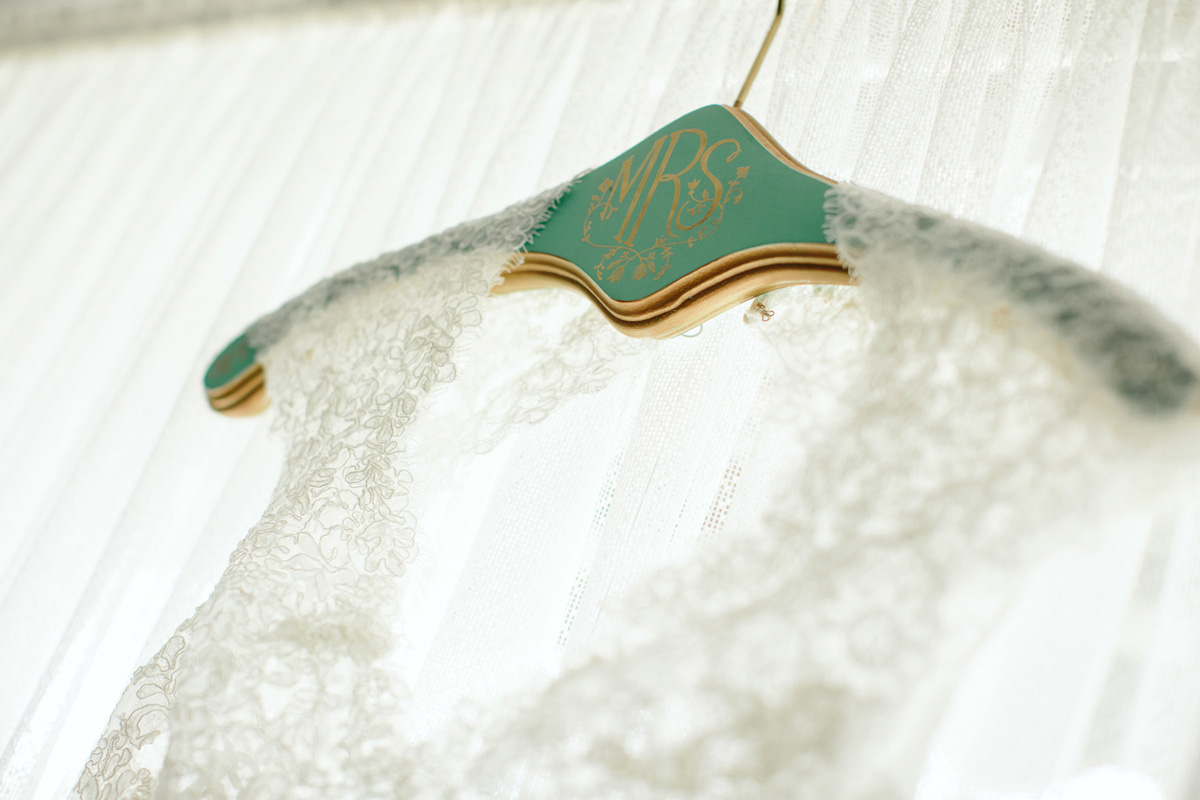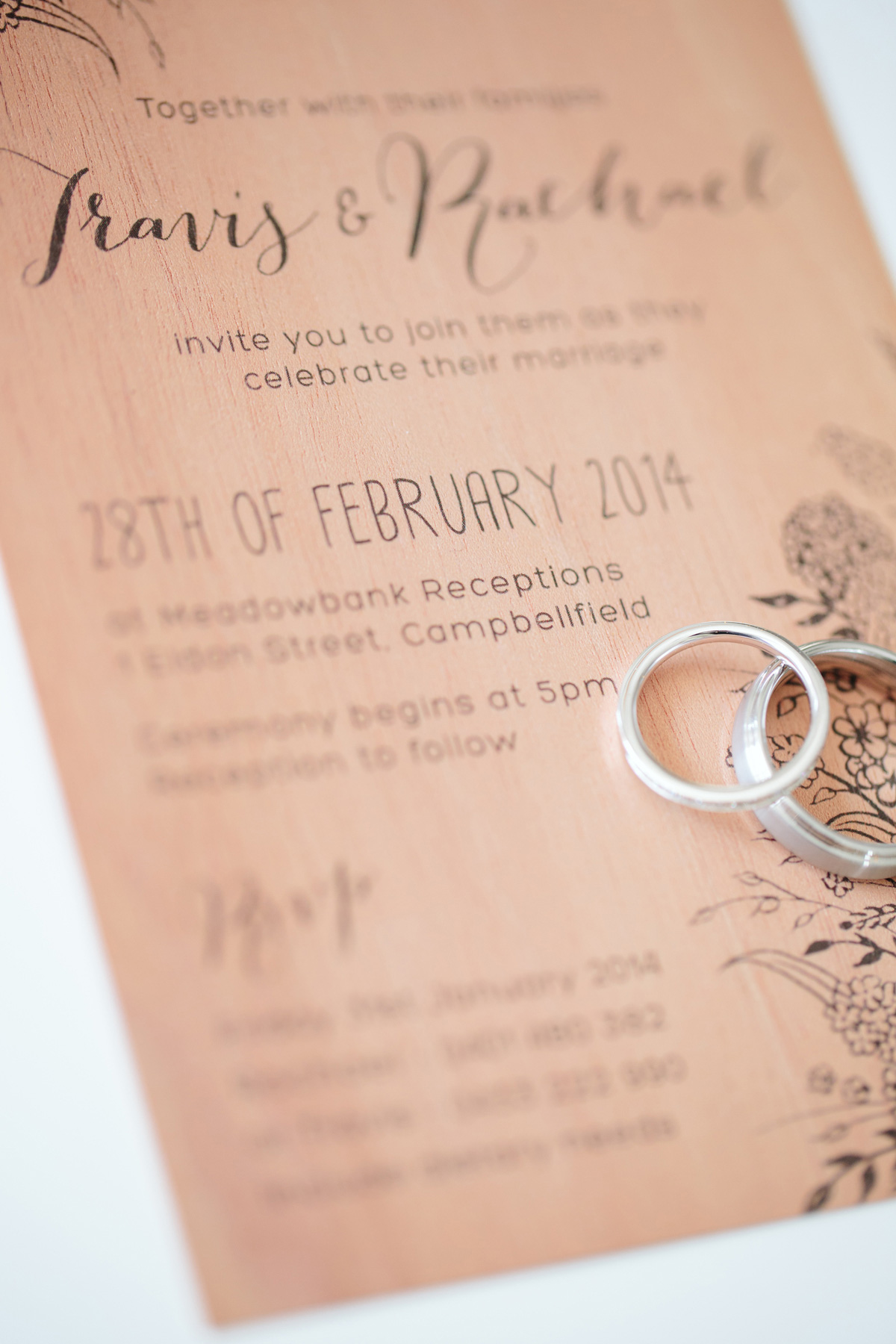 The event's styling incorporated timber elements including the invitations which Rachael designed and had printed by Print on Wood.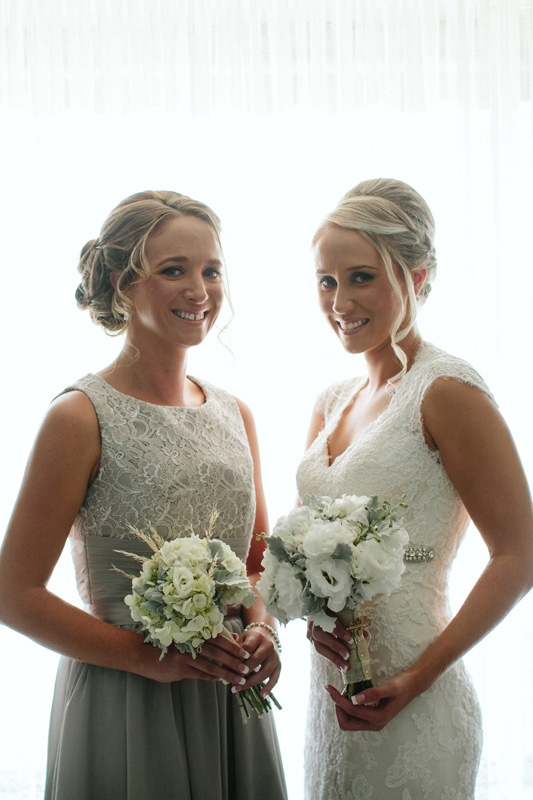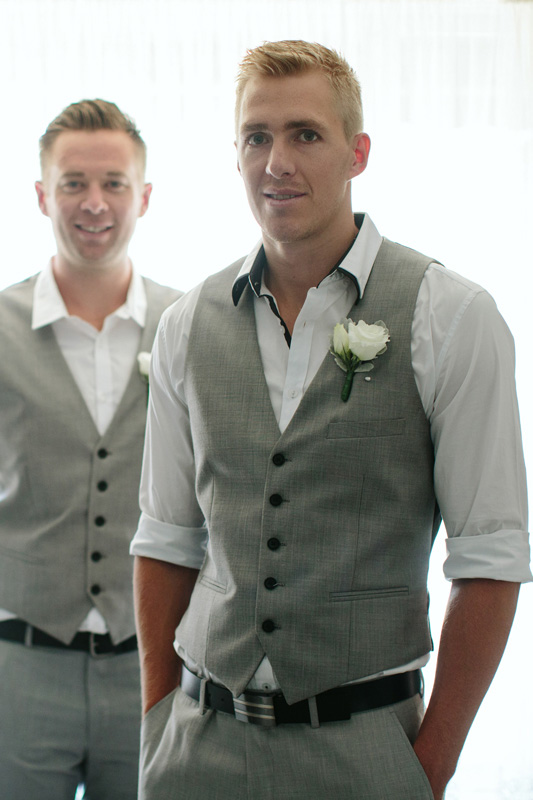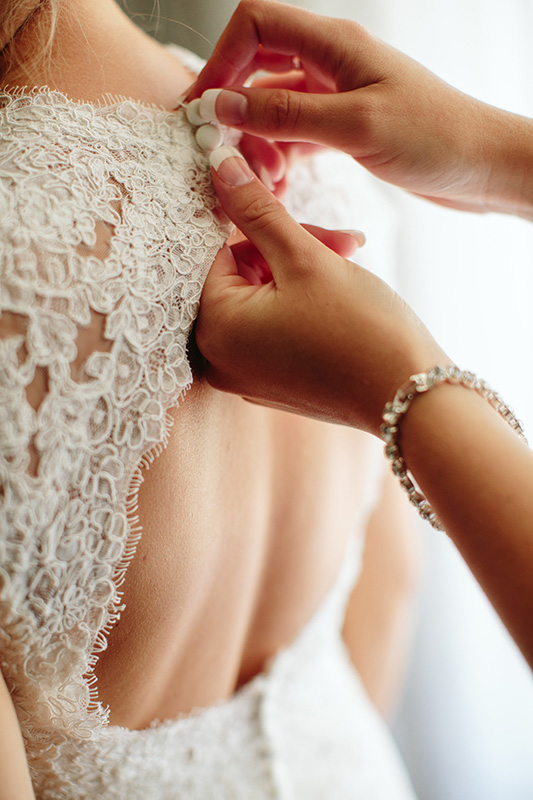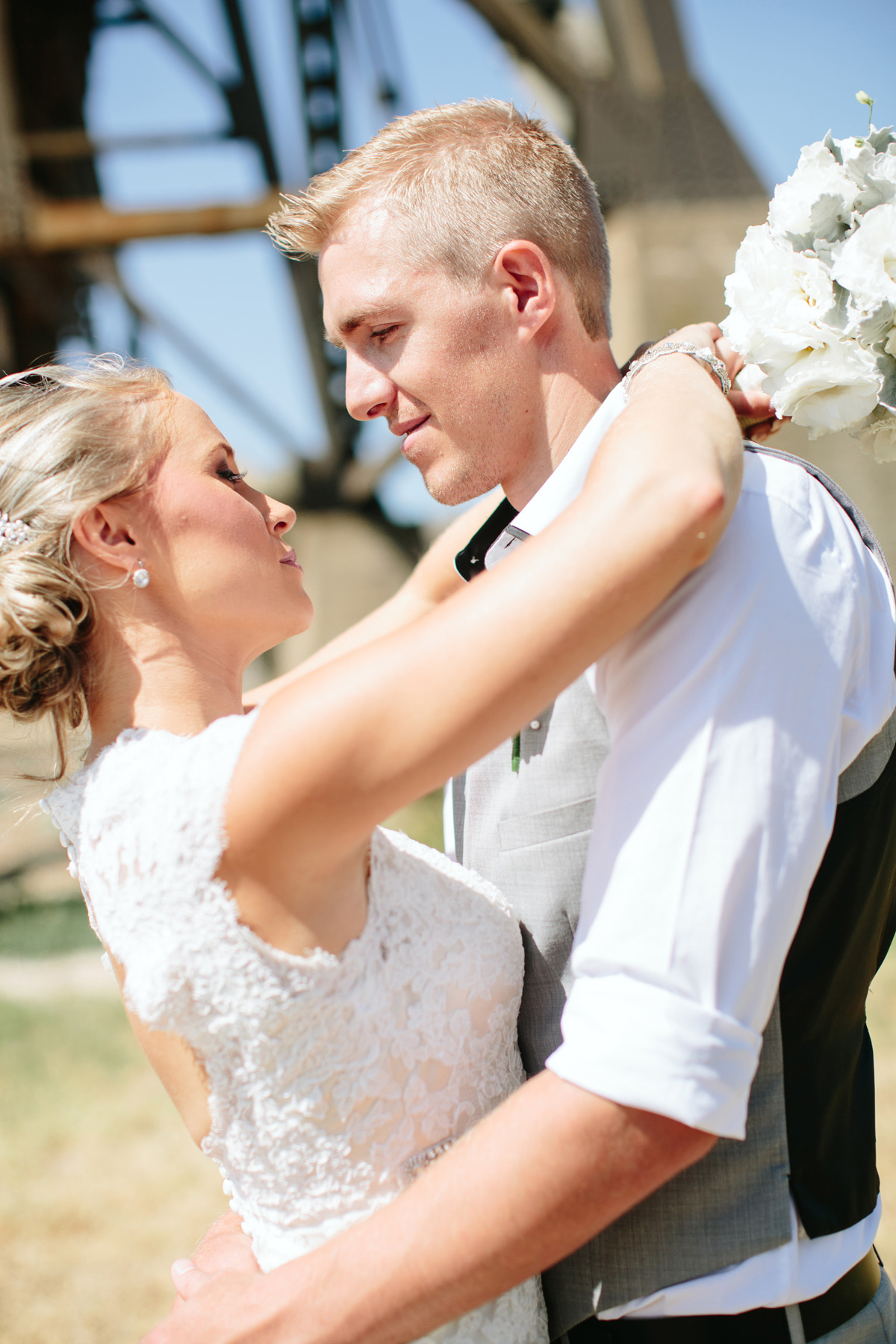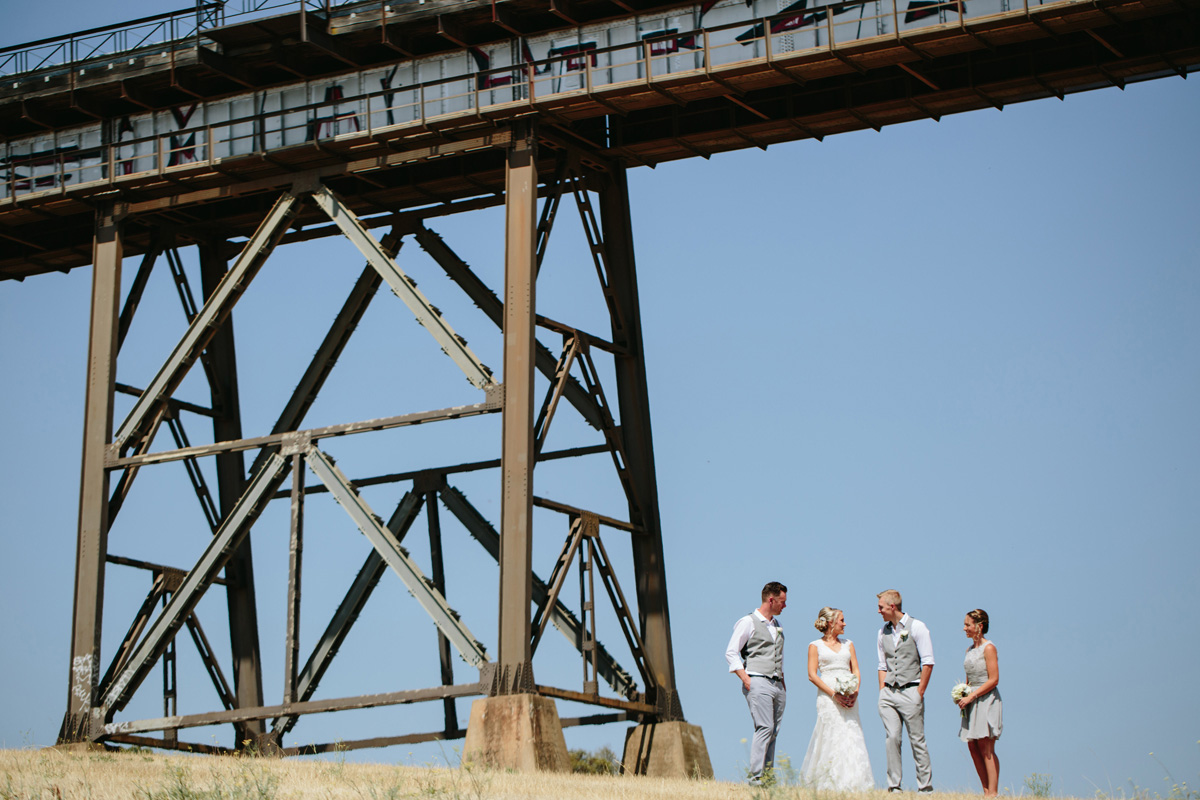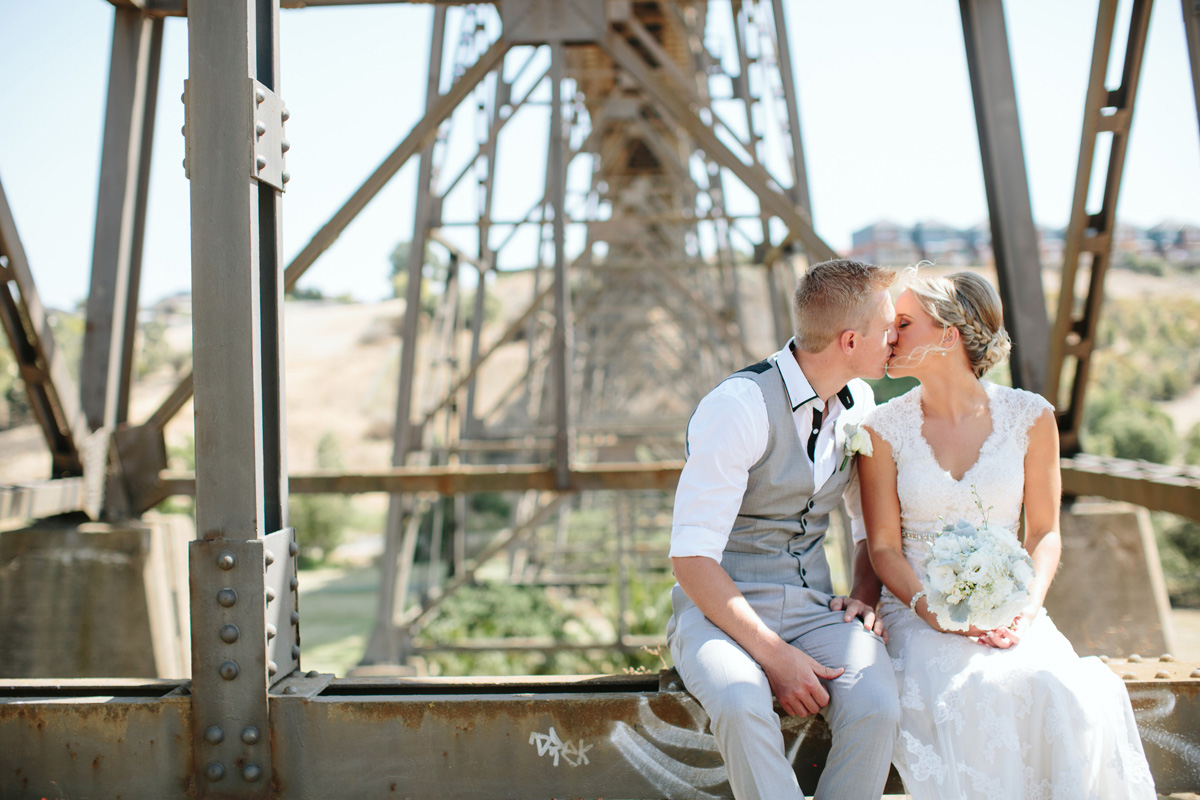 The bride wore a lace vintage-inspired Maggie Sottero gown with a braided up-do and the groom chose a crisp ensemble of grey and white from Connor.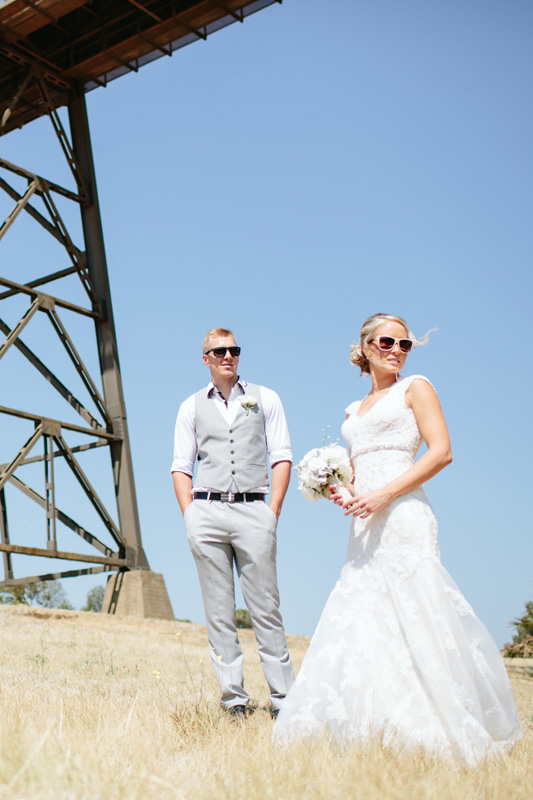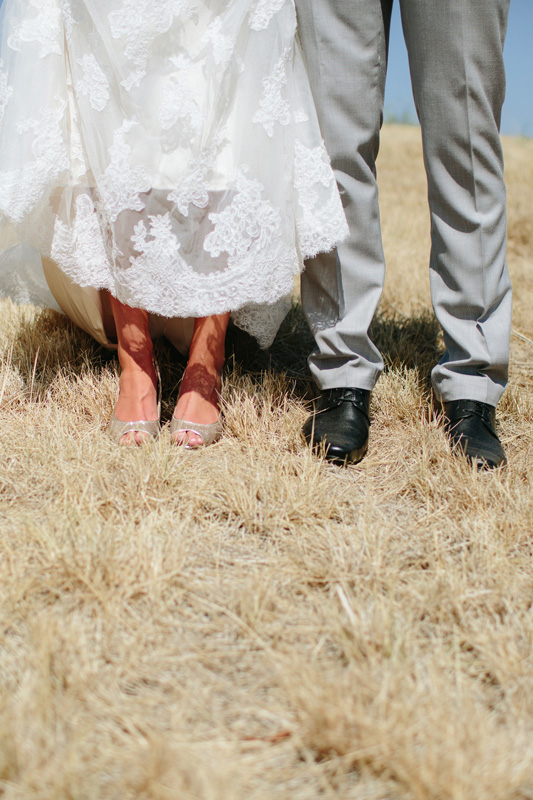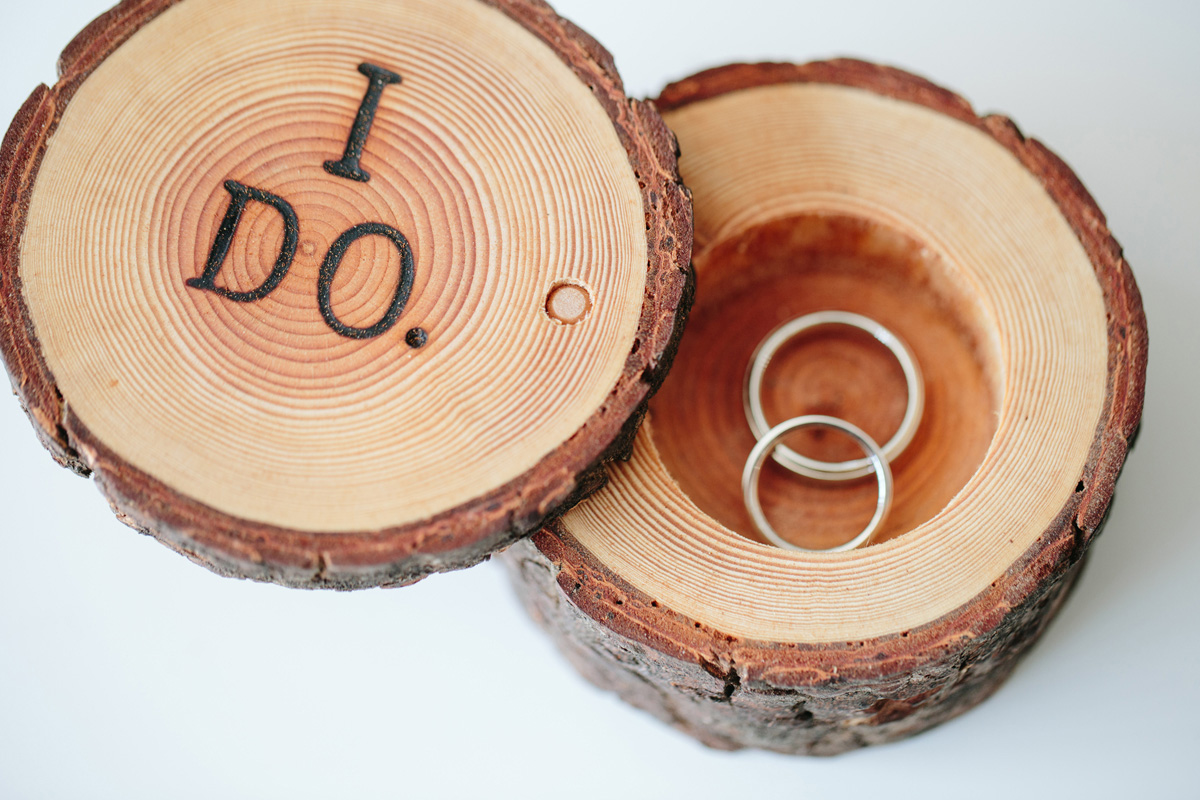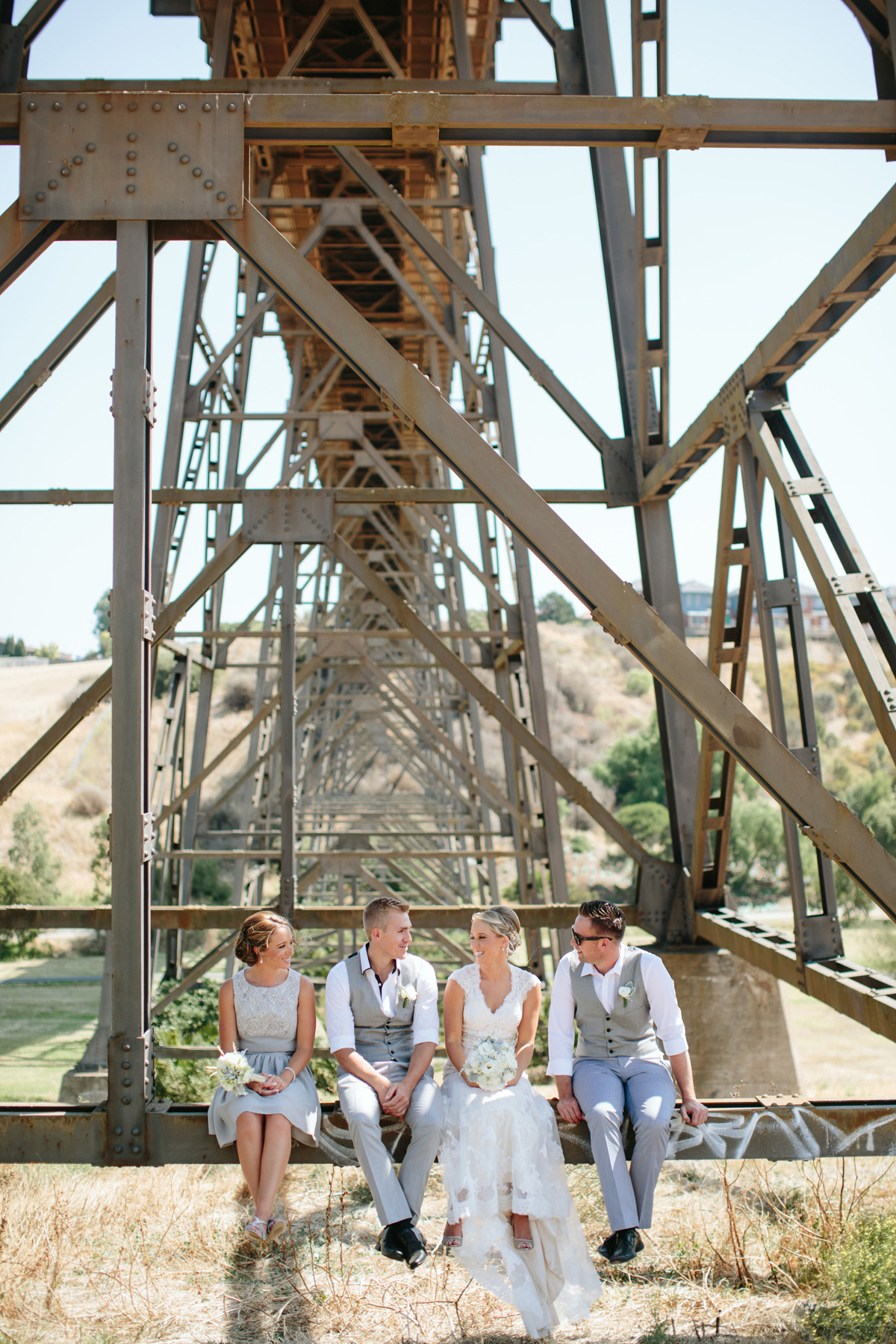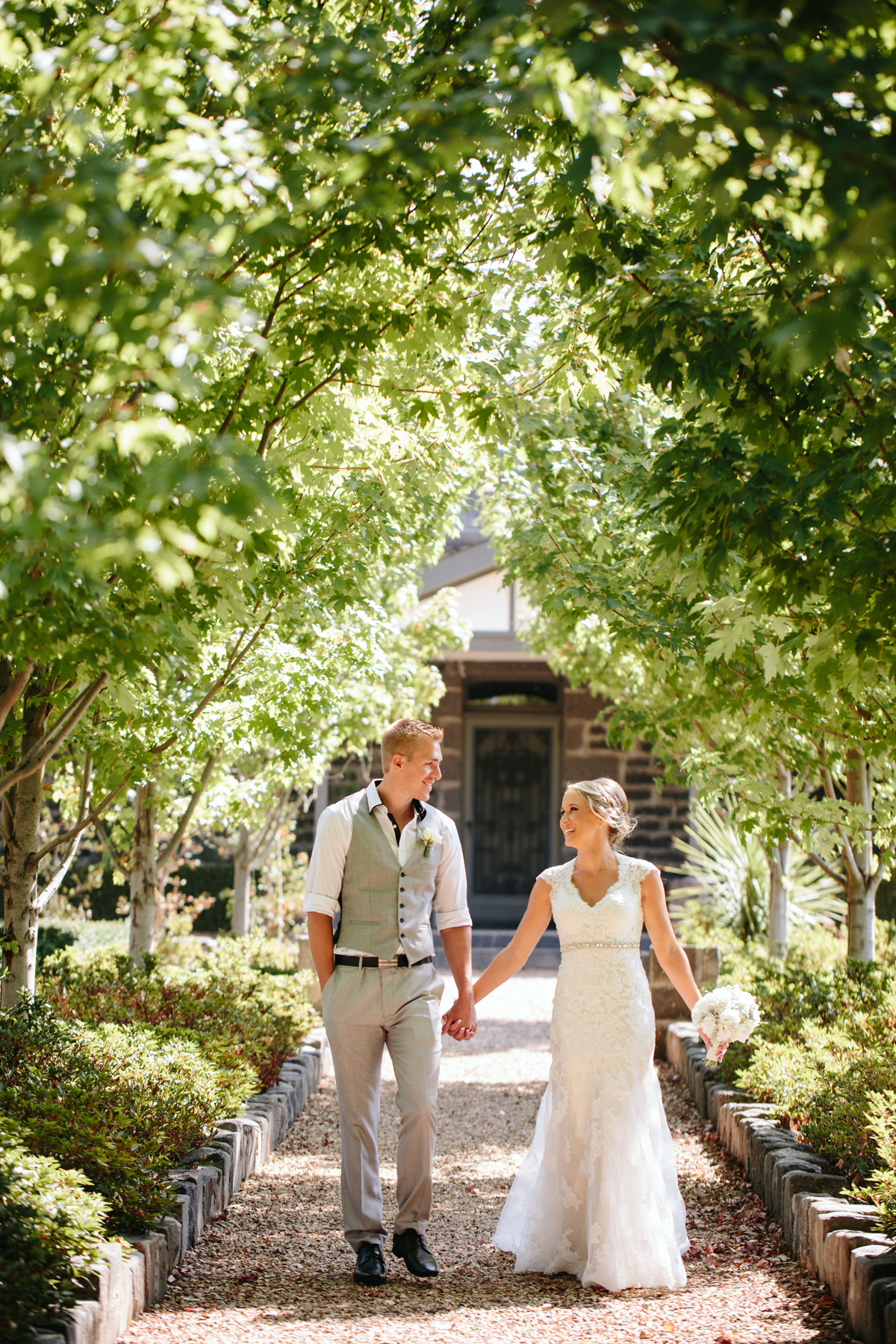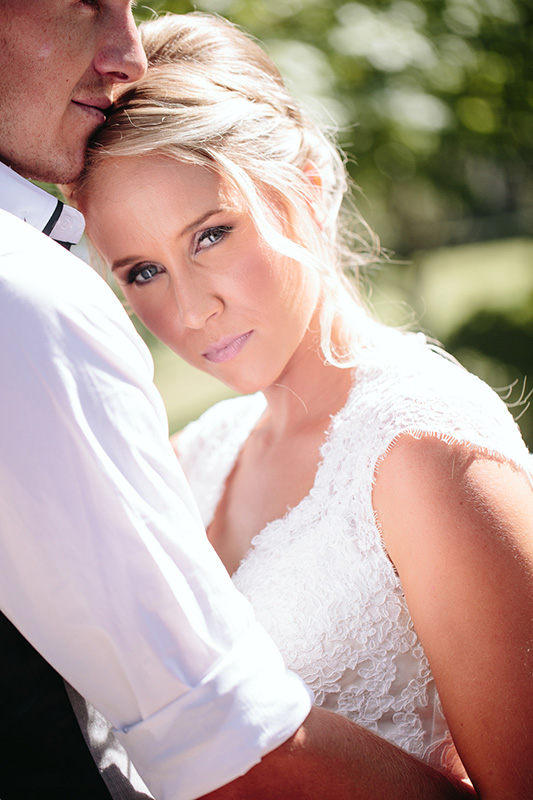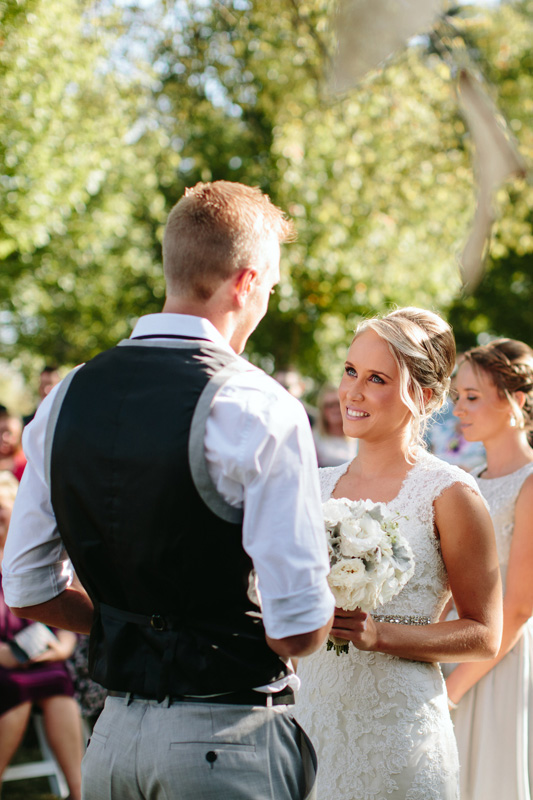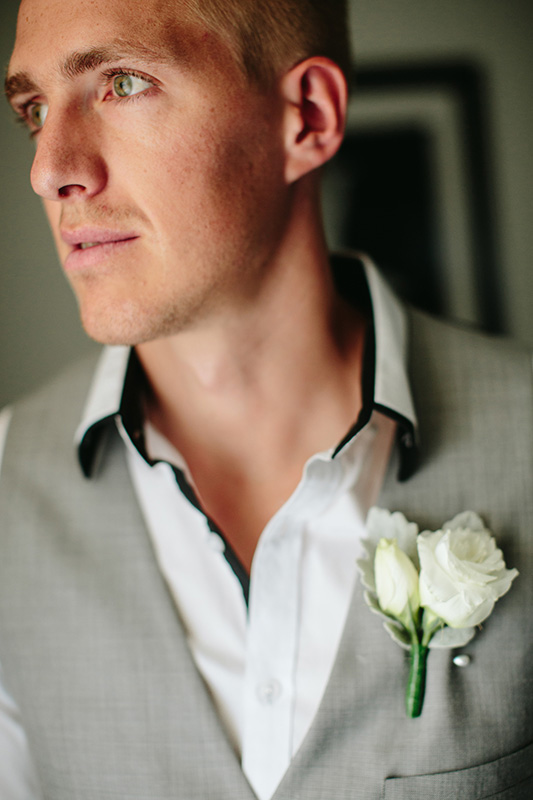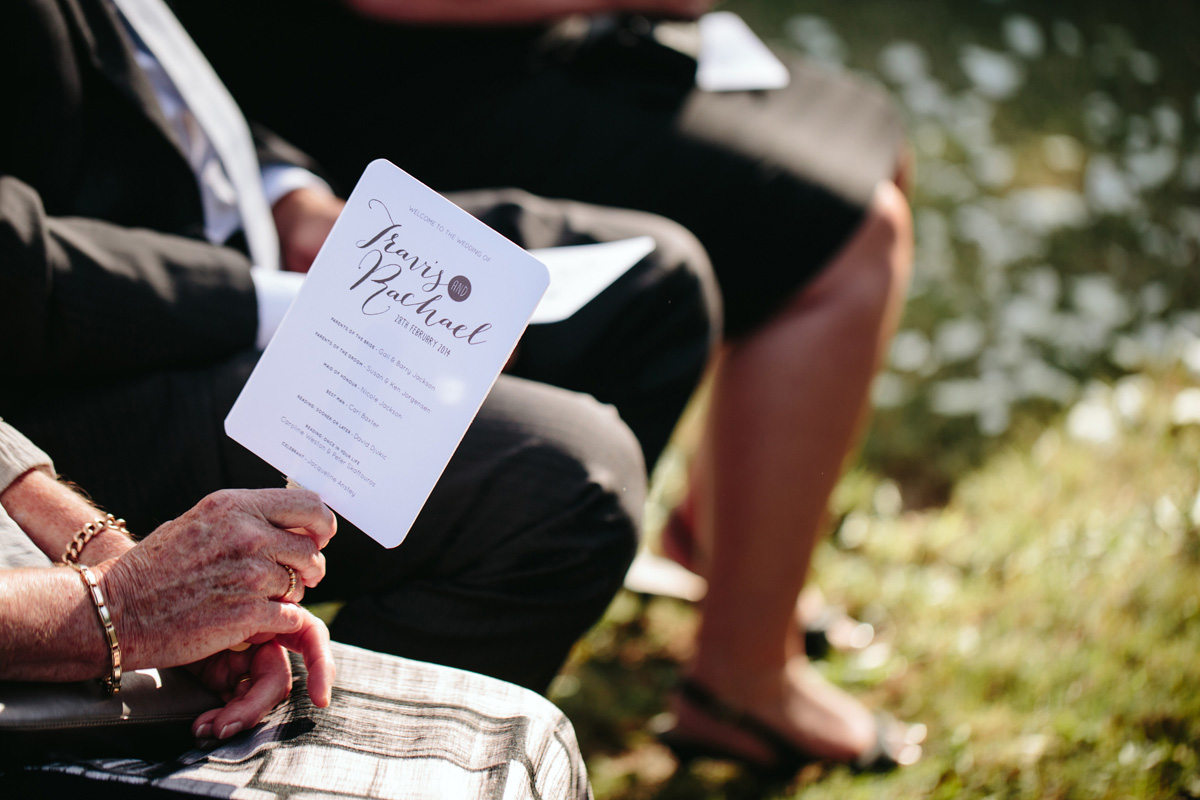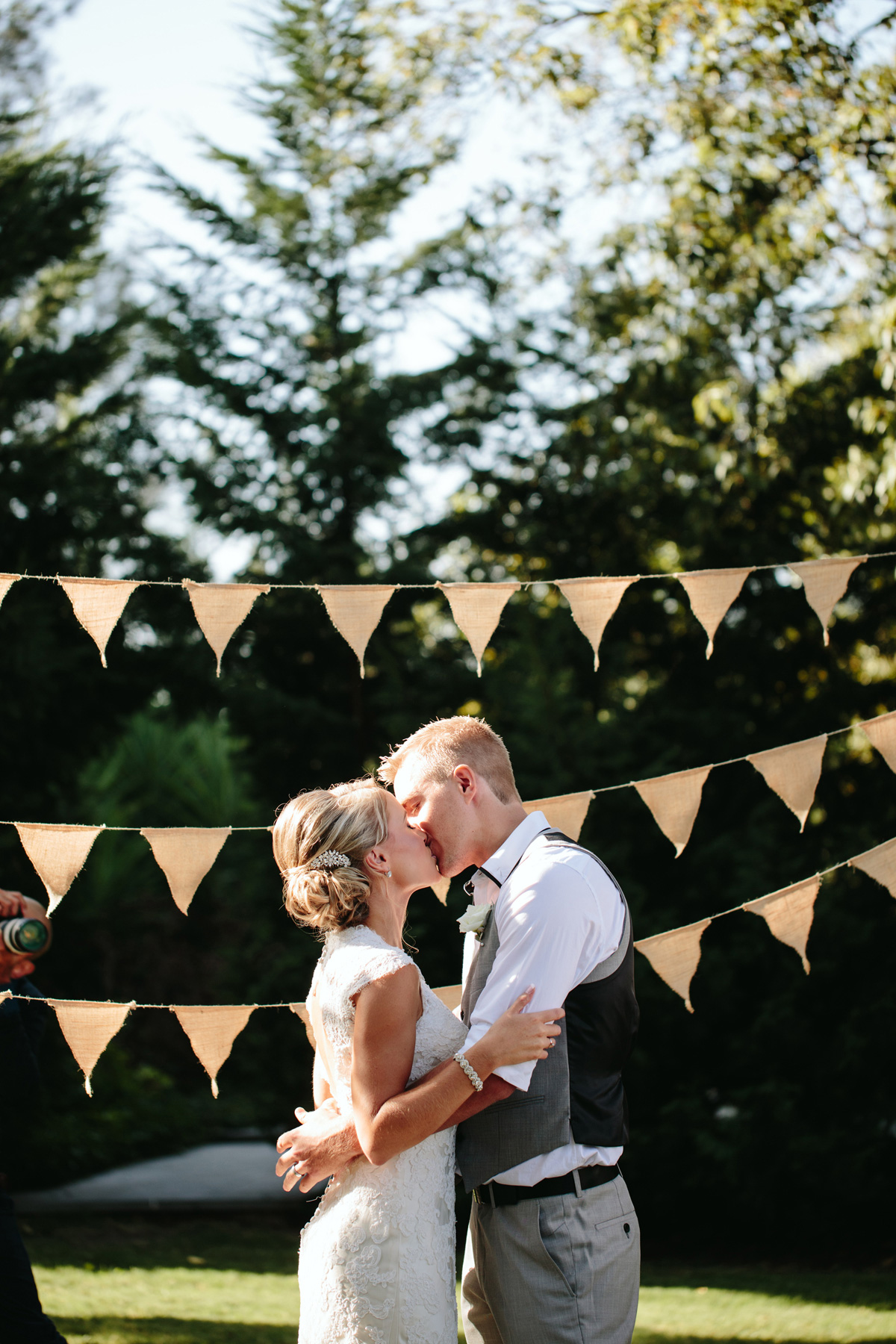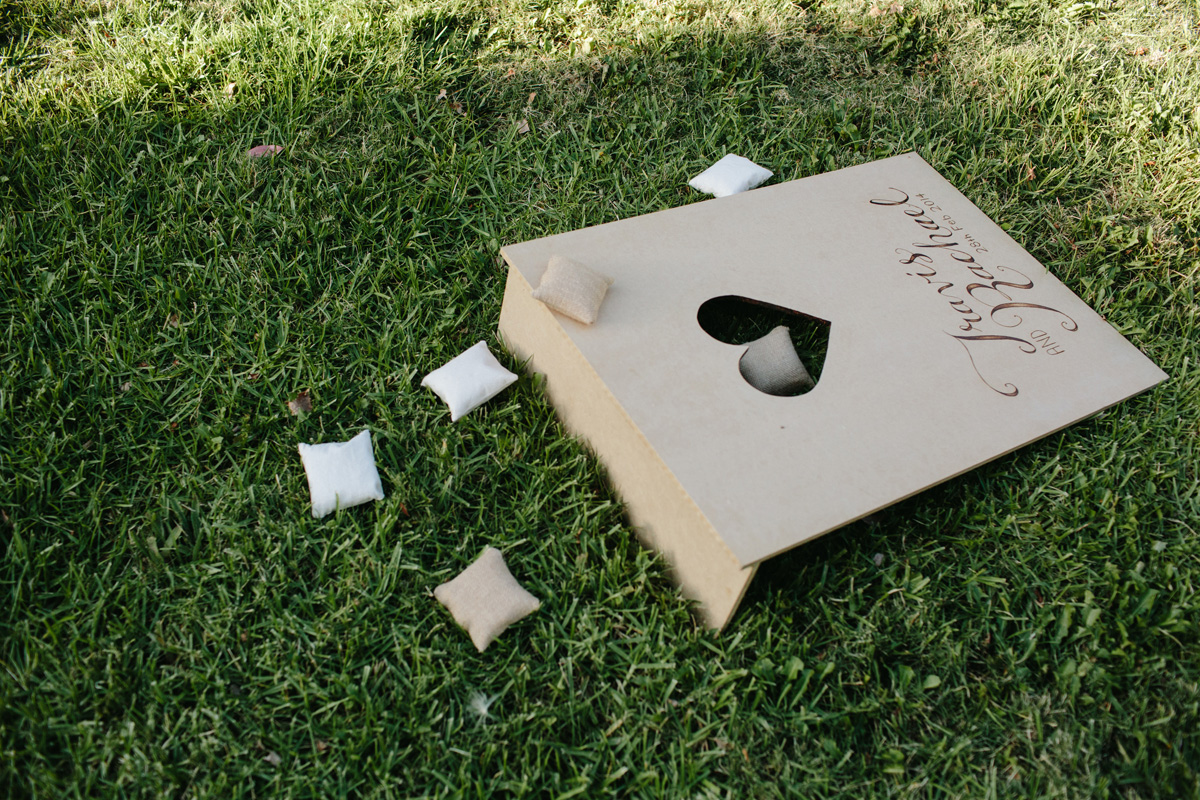 After the ceremony, guests enjoyed lawn games including this personalised pillow toss.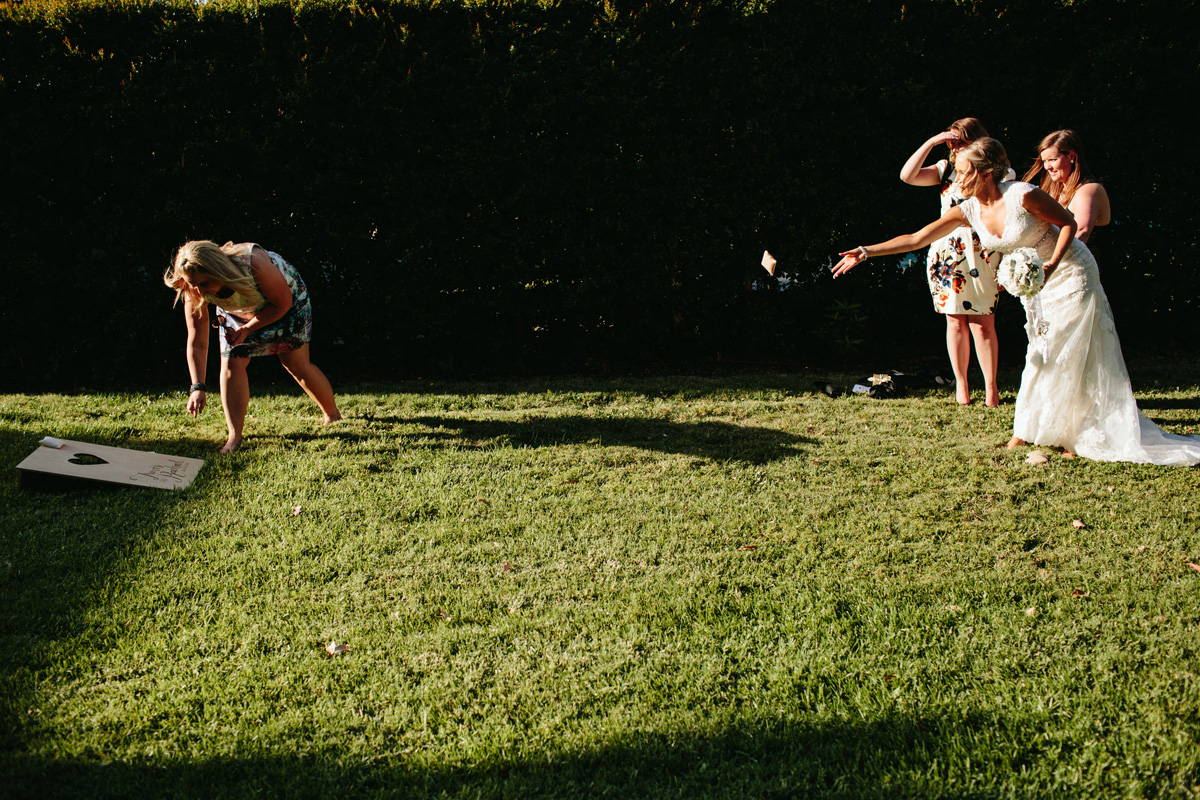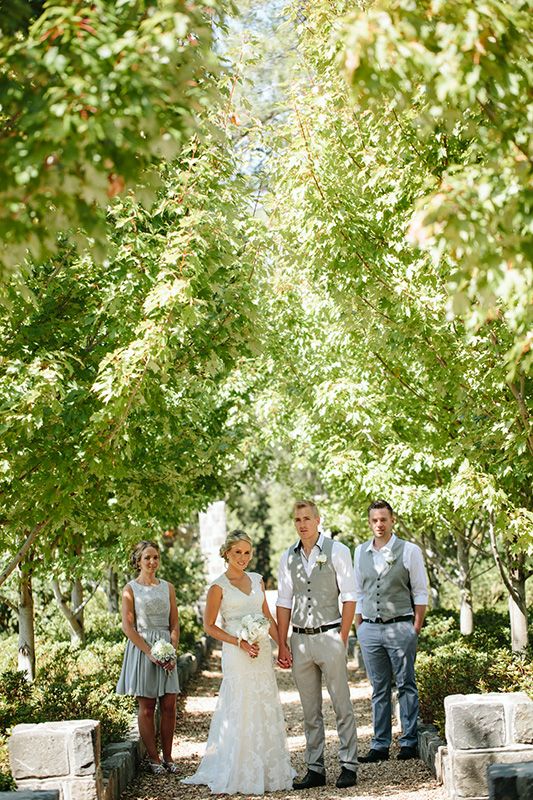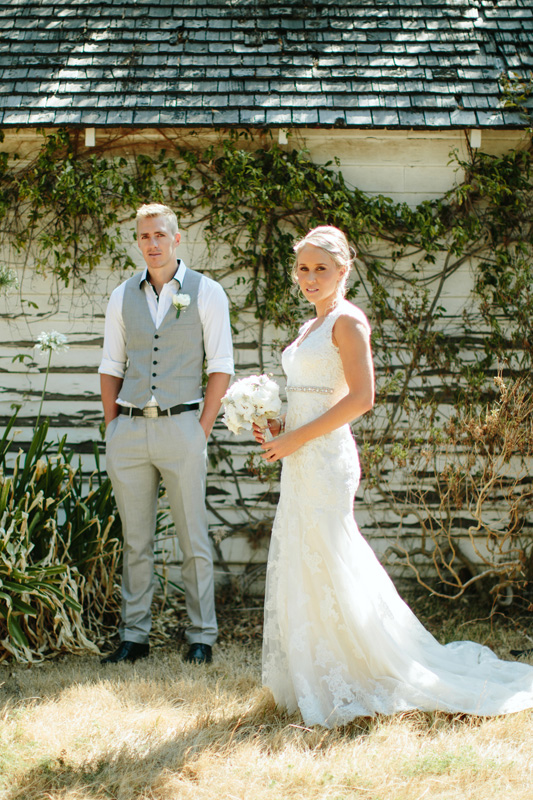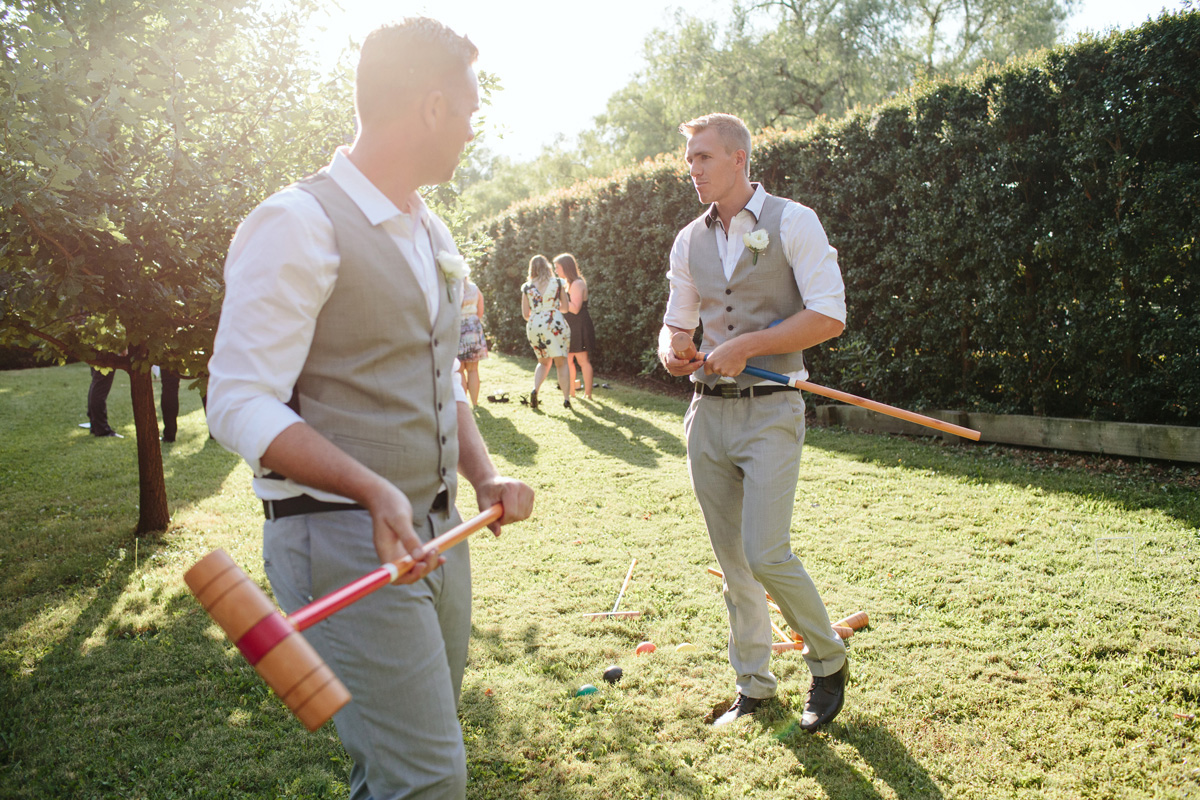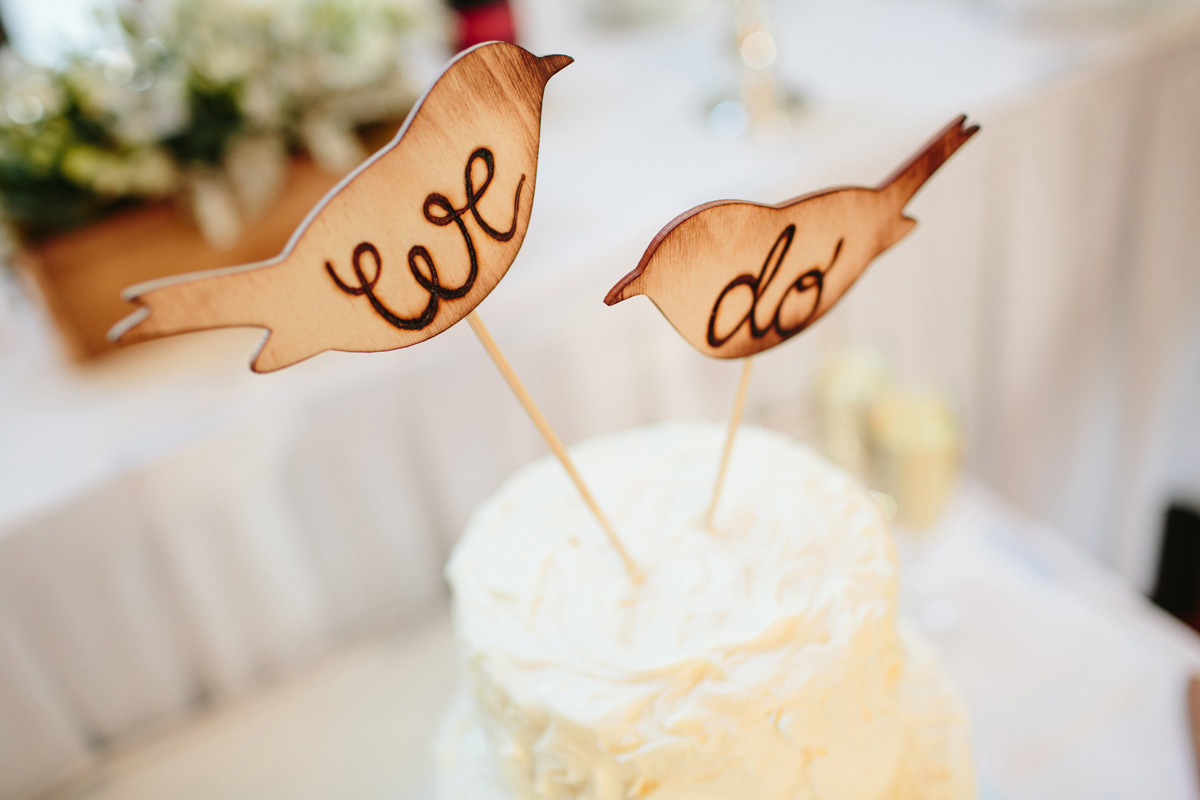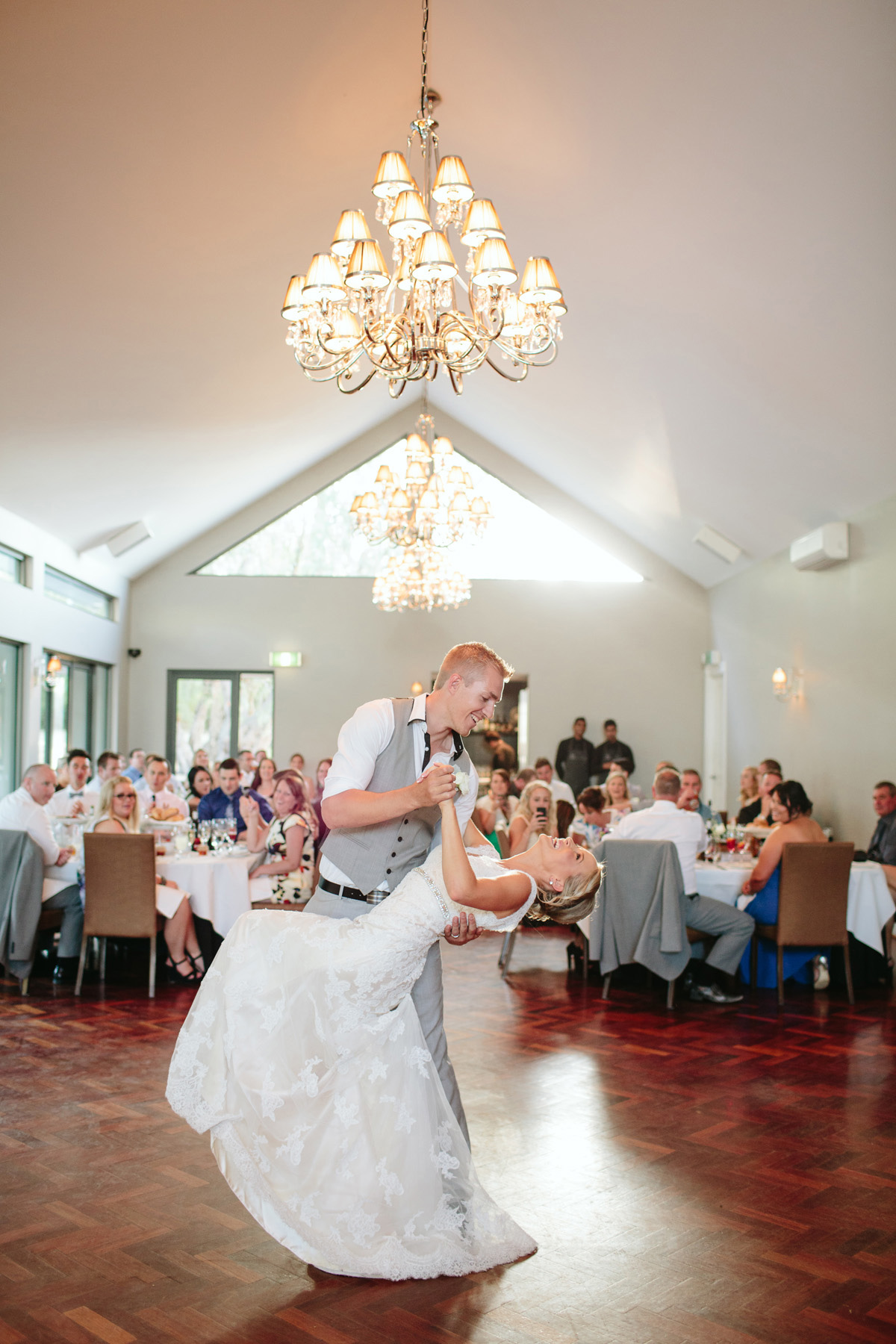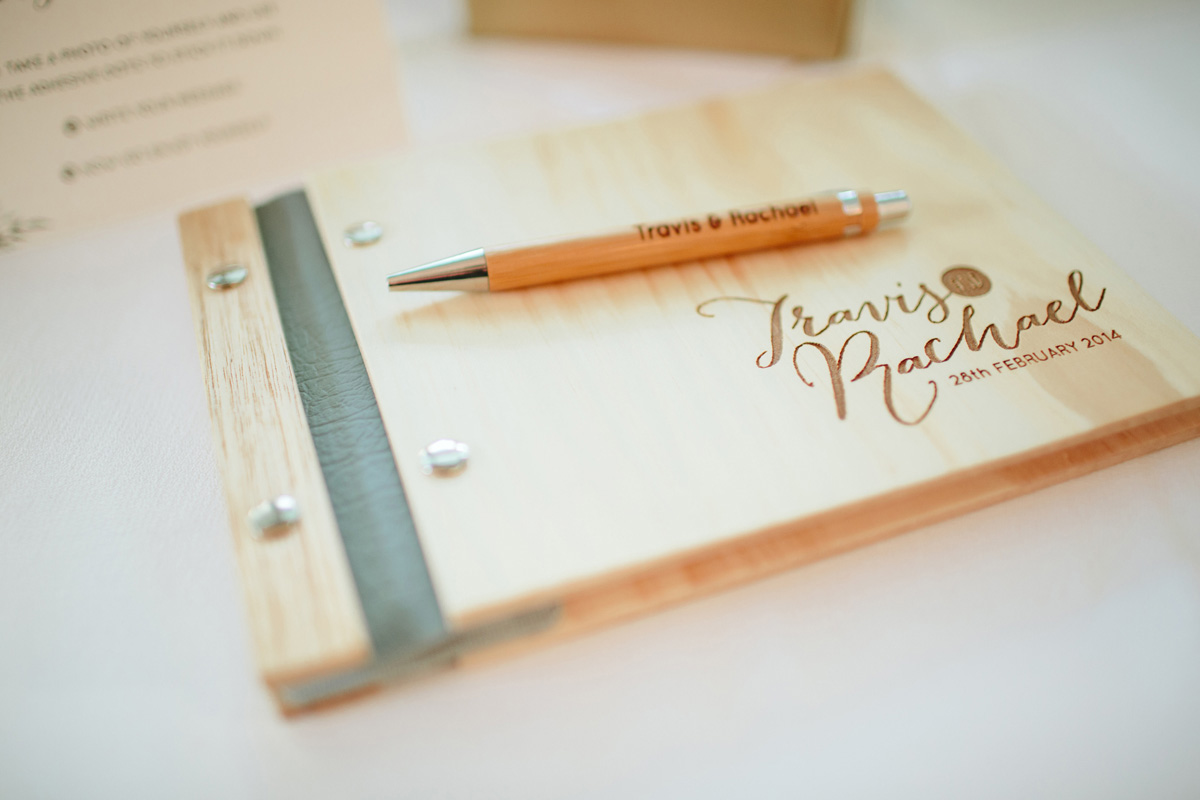 Rachael & Travis's guestbook continued the timber theme. Guests attached Polaroids inside with accompanying well wishes.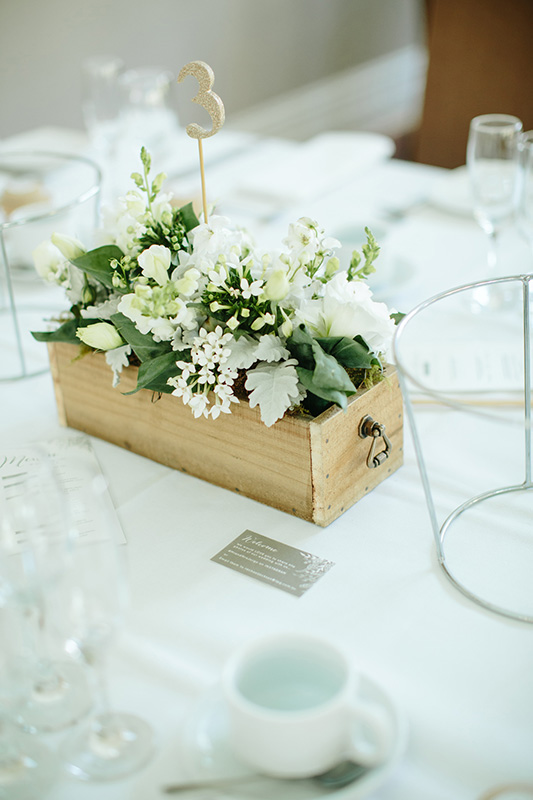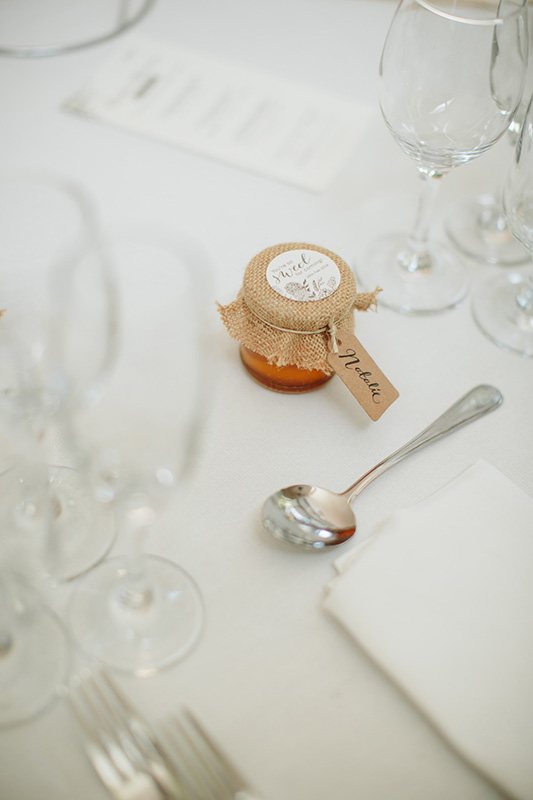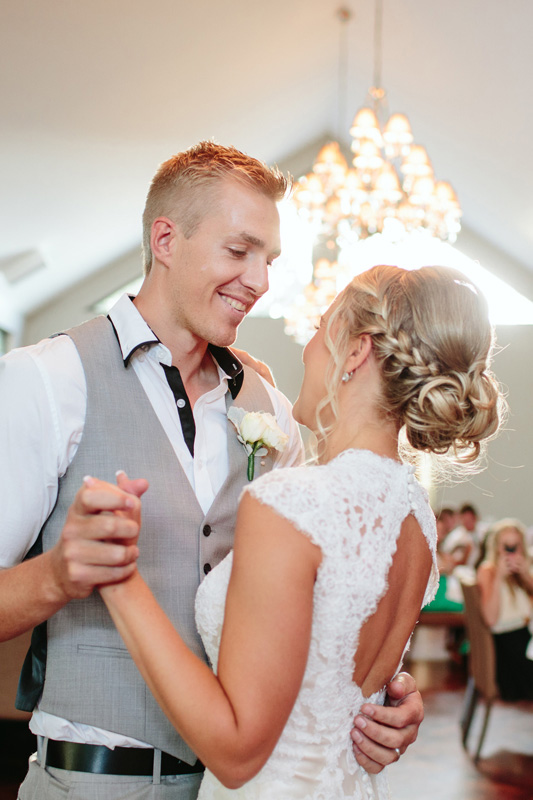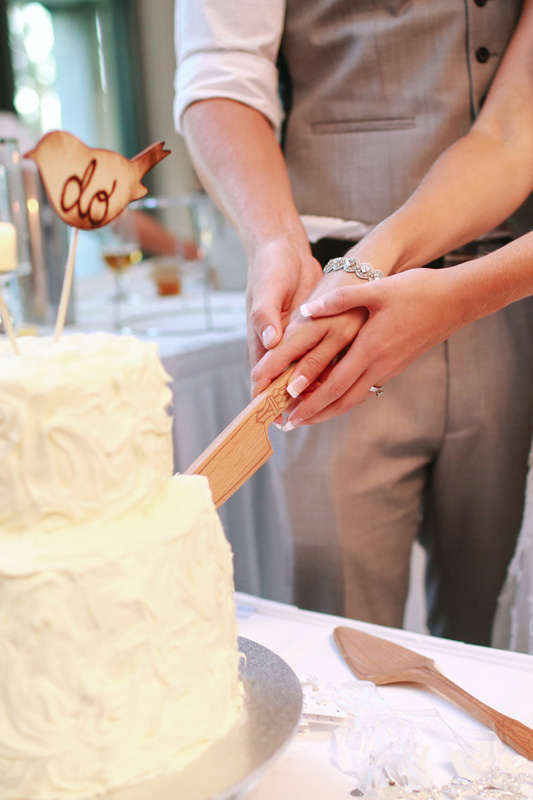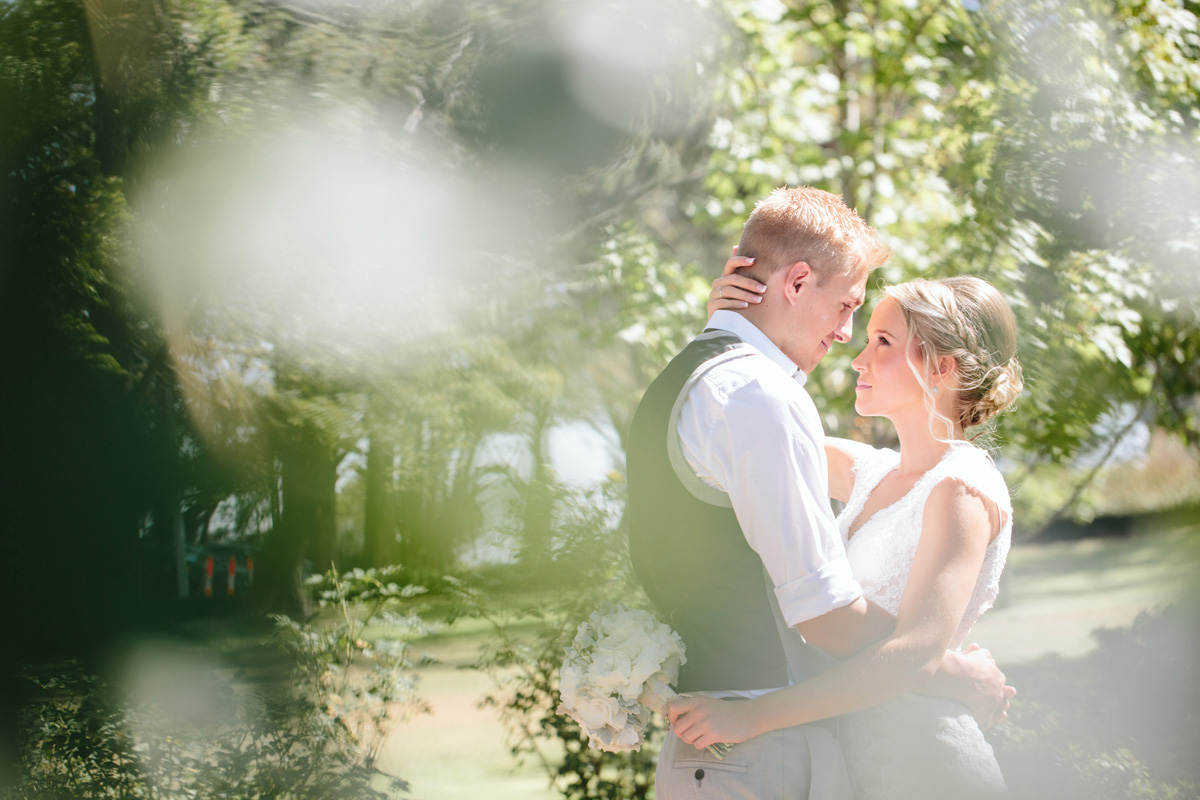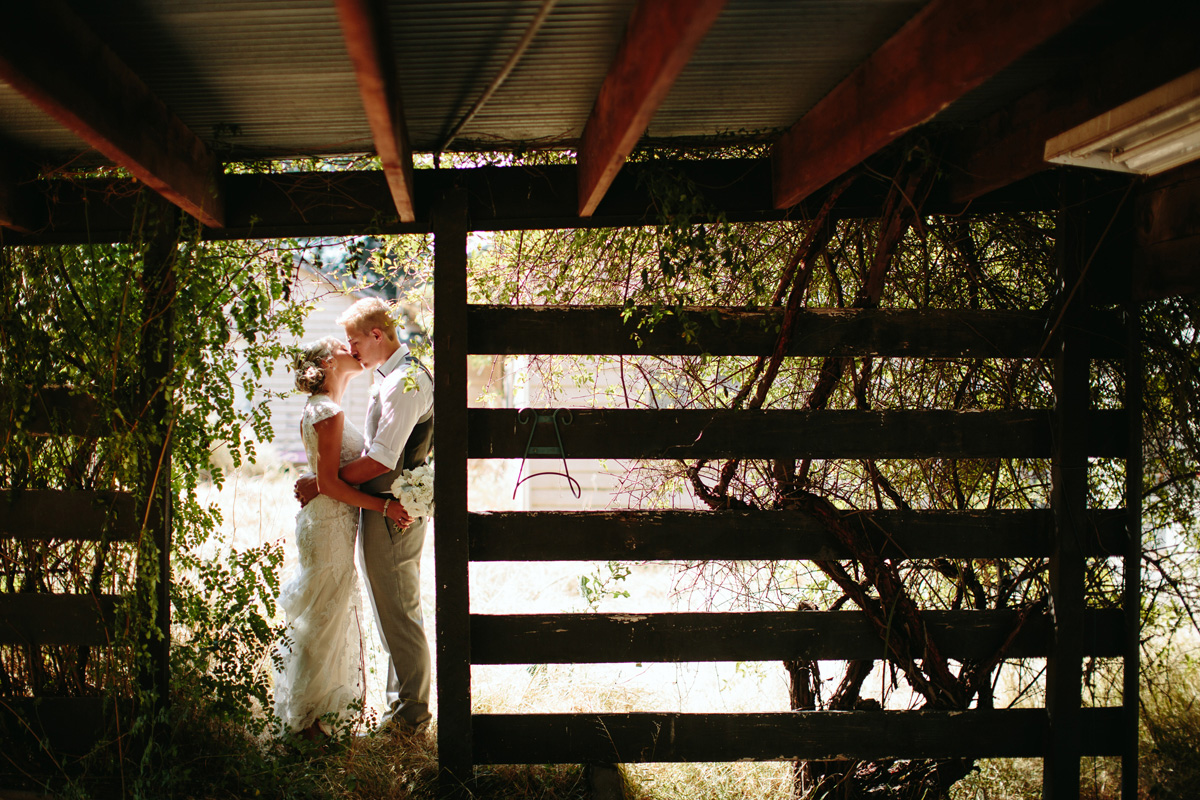 Photos courtesy of T-One Image.