"It takes two to make an accident." – F. Scott Fitzgerald, The Great Gatsby, Chapter 3
The groom says it took her eight years to "see the light", but once Linda Bellette saw Adam Meguid as more than just a friend, they were eventually married on December 14, 2013.
Their Great Gatsby wedding styled with feathers and all things glamour was held at the National Art School's The Cell Block Theatre in Darlinghurst, Sydney.
You could say the movie theme was fitting for the lawyer couple, both born in 1980, who have had their fair share of blockbuster moments in life. "If you know Adam you will know that he is accident prone and as a couple we have experienced our fair share of back luck," says bride Linda. "For example being caught in the middle of the hurricane in New York in 2012 and me being locked in a toilet in Mexico City, to name a few!" she laughs.
The proposal was no different, with flash flooding almost putting a stop to Adam popping the big question. "A helicopter flight had to be replaced with a limousine pick-up and we almost got stuck in the middle of an overflowing river," recalls Linda. "Fortunately the owners [of the villa where Adam had planned to propose] were able to send a 4WD to rescue us. Slightly drenched, Adam then got down on one knee and proposed."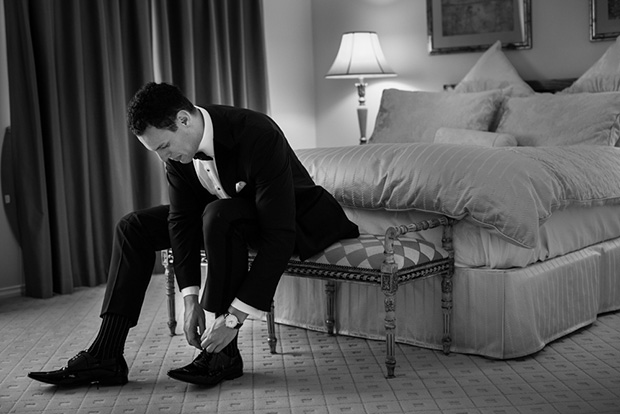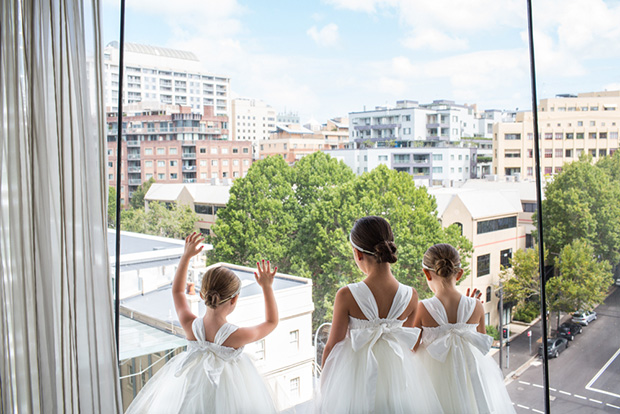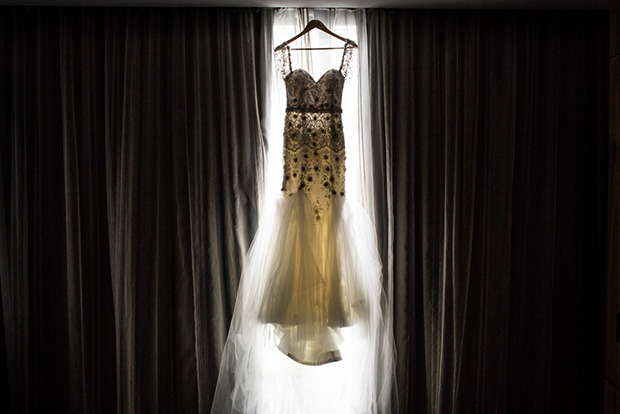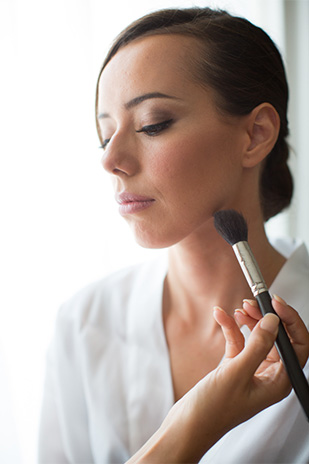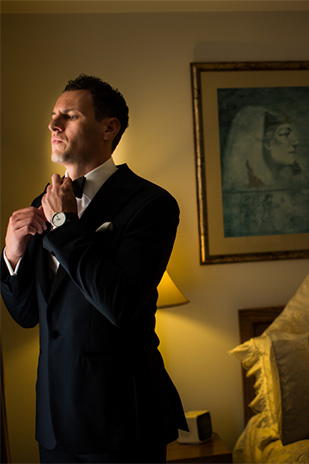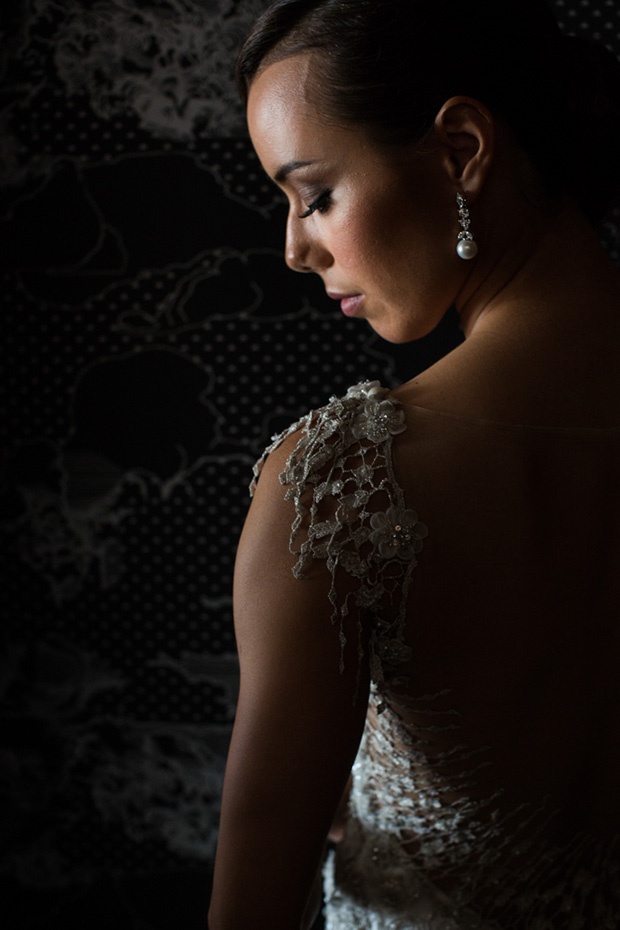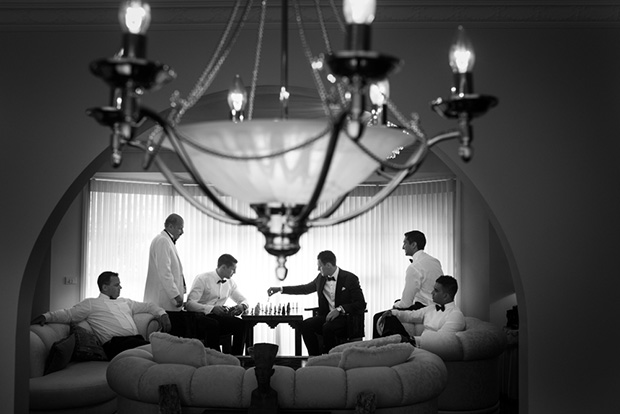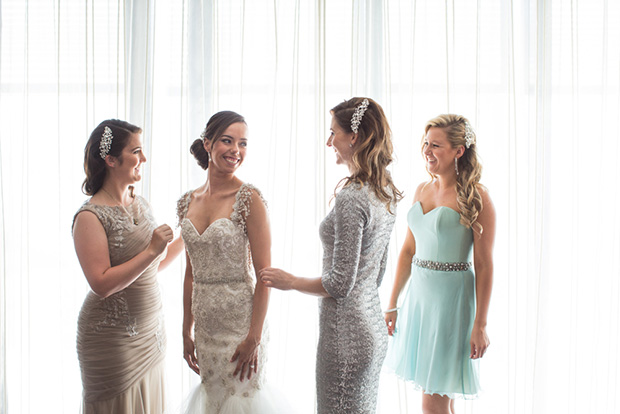 "Each of the bridesmaids chose their own design and colour," says Linda. "They wore dusty pink, sand, silver and teal."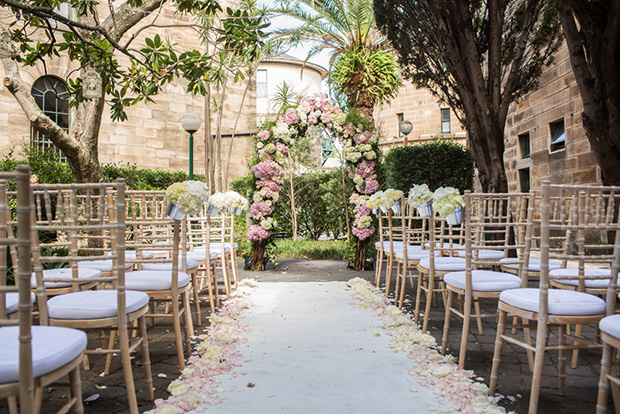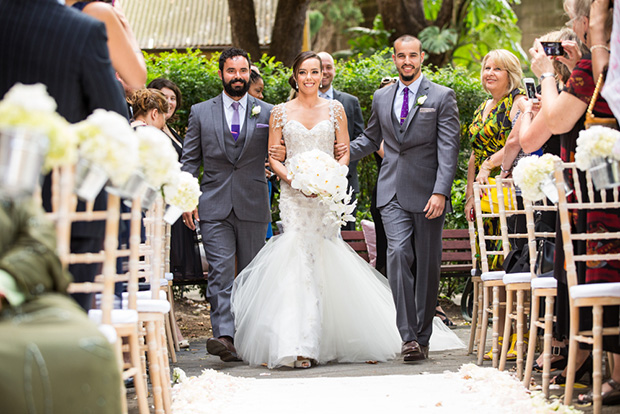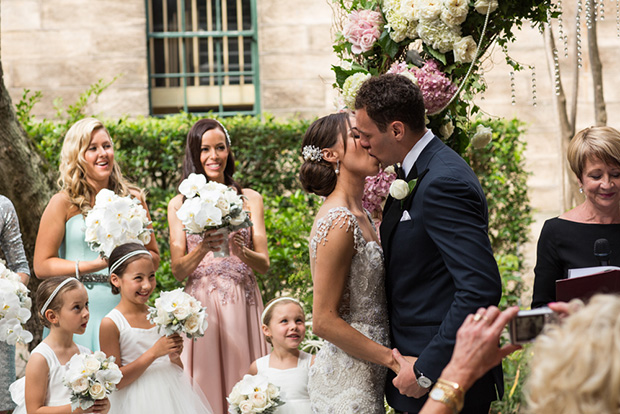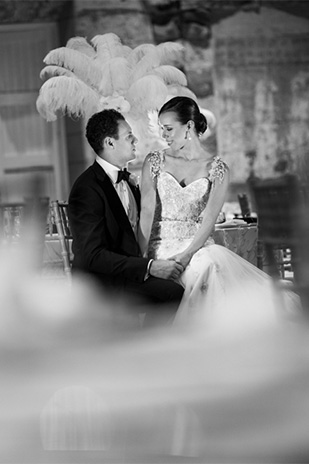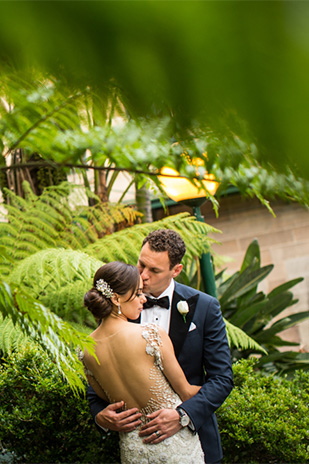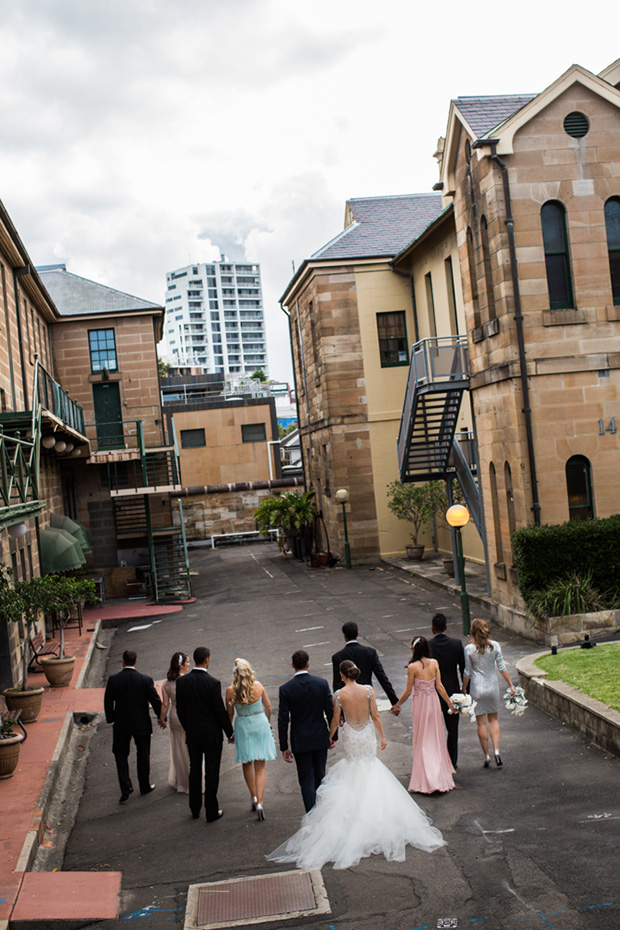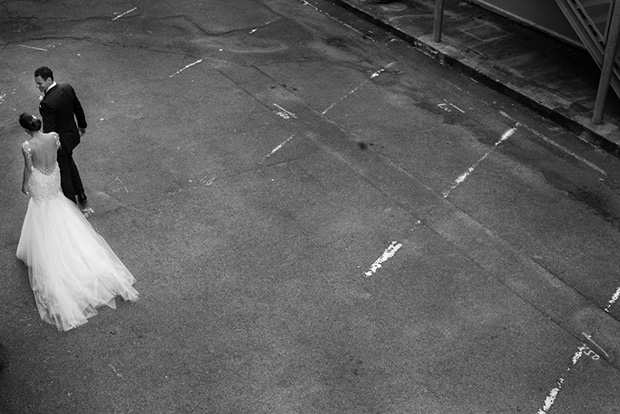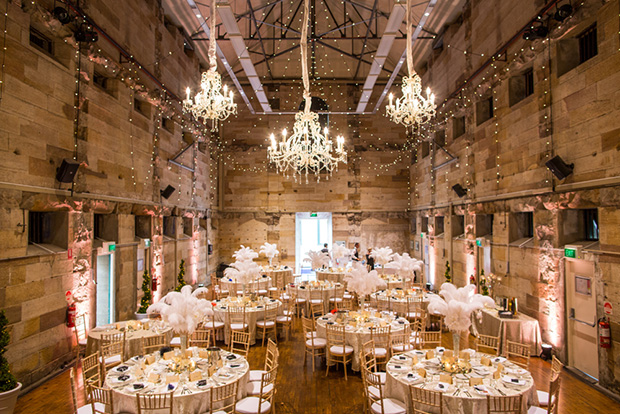 "We didn't want to use a wedding reception venue so I searched for a venue via… caterers," says Linda. "There have been a few weddings at The Cell Block but not many."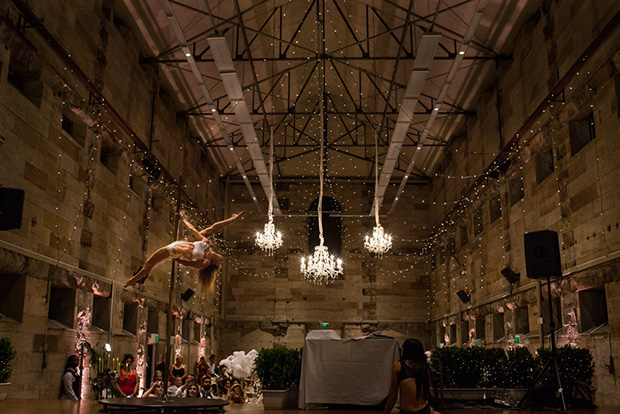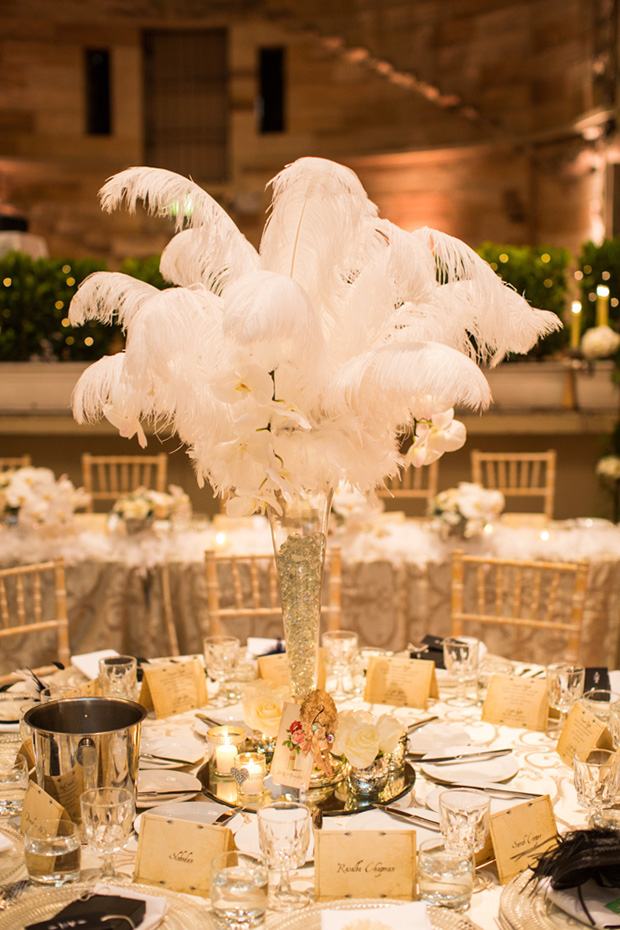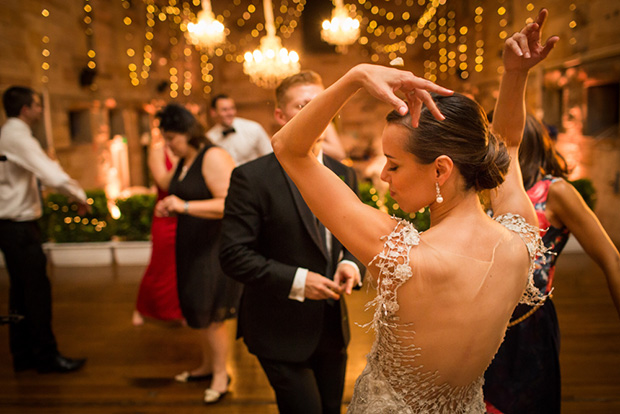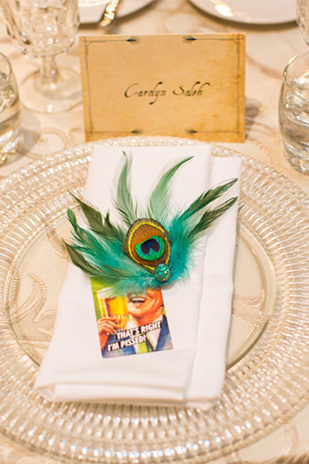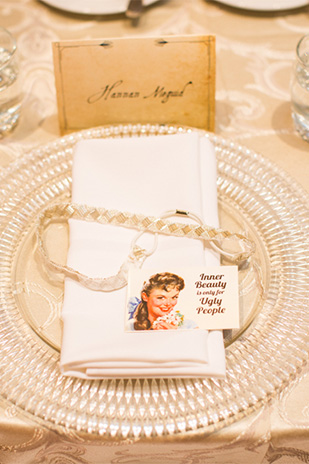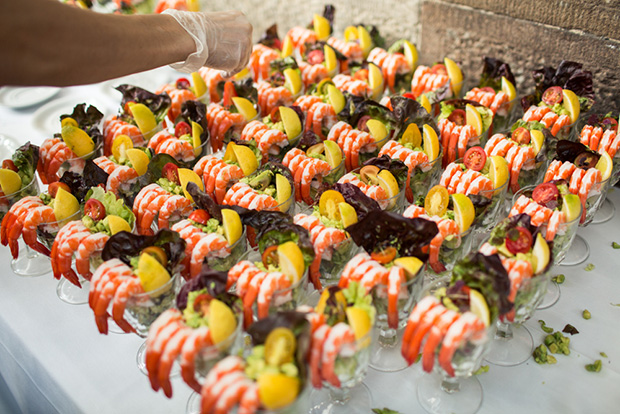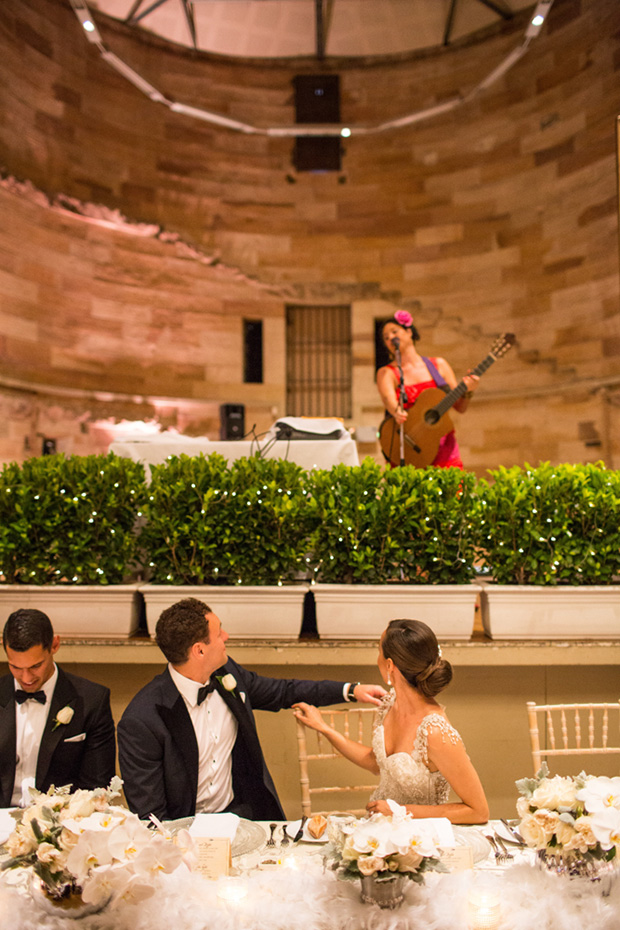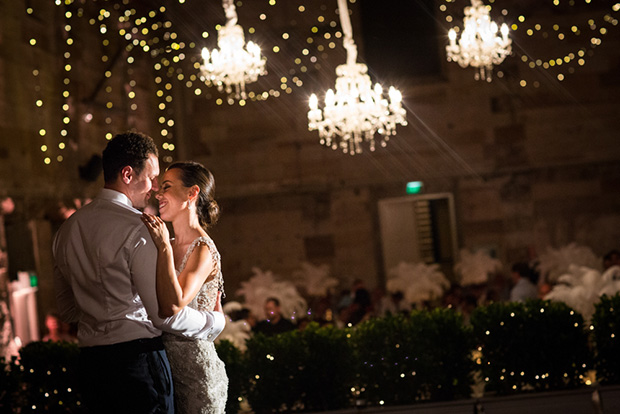 Linda says she thoroughly enjoyed planning her wedding day. "Hand-picking and designing every detail that went into transforming the sandstone blank canvas which is The Cell Block into a stunning memorable Great Gatsby party ensured our guests left entertained and feeling the love."
Photos courtesy of T-One Image.