They say when you know, you know, and that's exactly why Brooke Showers and Adam Johns were engaged within their first year of dating.
"Adam and I met out in Perth… we instantly realised we had much in common and got along so well on many levels," says Brooke. "Adam moved into my apartment within months and after we'd been dating for one year, he surprised me when he proposed over a picnic at sunset down the beach."
Adam, 28, went to the trouble of sourcing a very special ring for Brooke. It was custom-designed with eight rare, pink Argyle diamonds. "My favourite colour," smiles Brooke, 30. And keeping to tradition, Adam made sure to ask for Brooke's parents' permission the night before. They were married one year later on October 12, 2013 in Perth.
Pinks, silver and white created the romantic wedding theme. The pair went to great lengths to personalise their special day with DIY invitations and gifts for guests. "We gave our guests homemade fragrant sweet and spiced walnuts, freshly cracked from our family farm," recalls Brooke. "Adam and I hand-cracked nearly 60kg of walnuts!"
Photos courtesy of DeRay & Simcoe Photographers.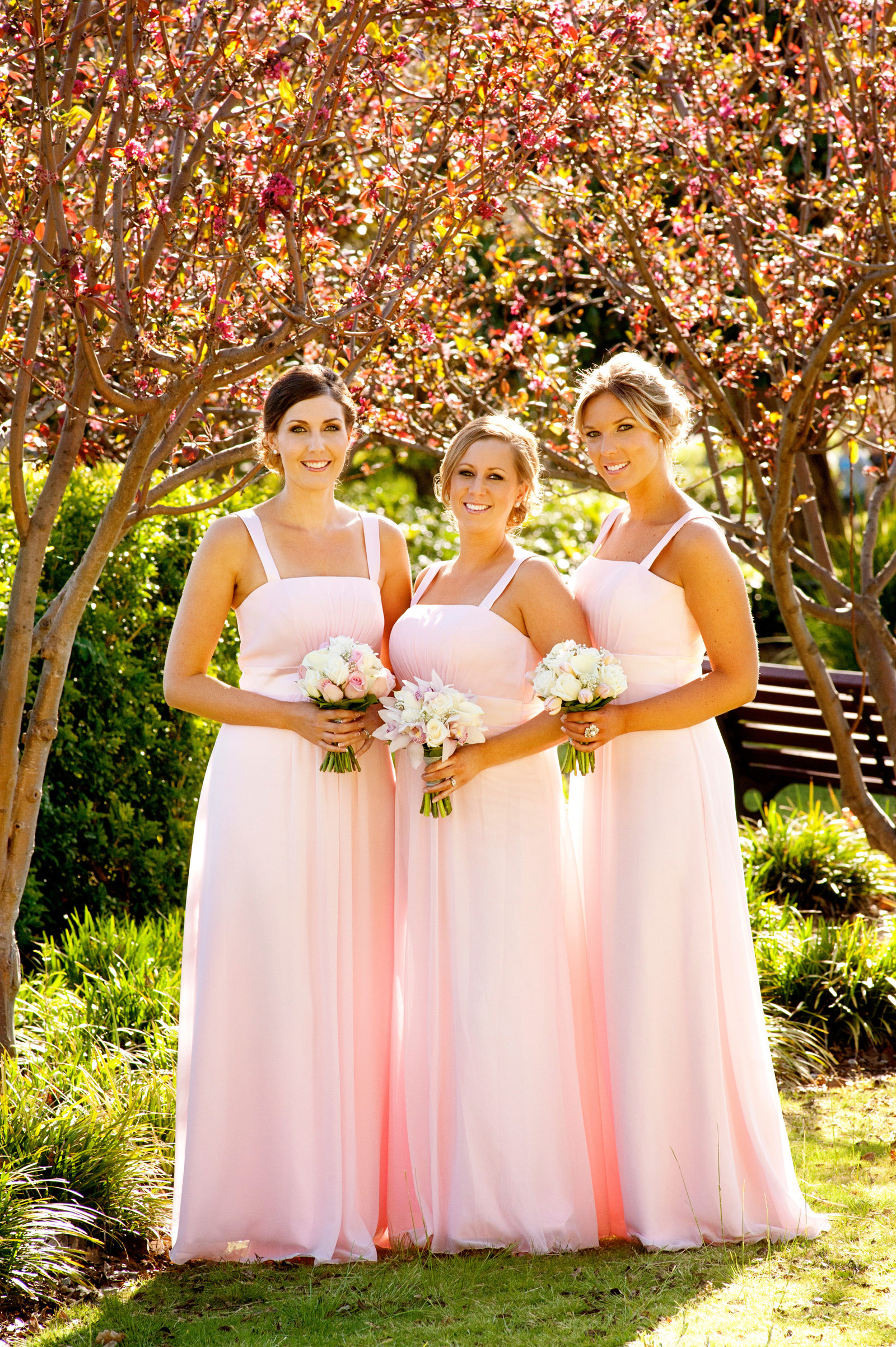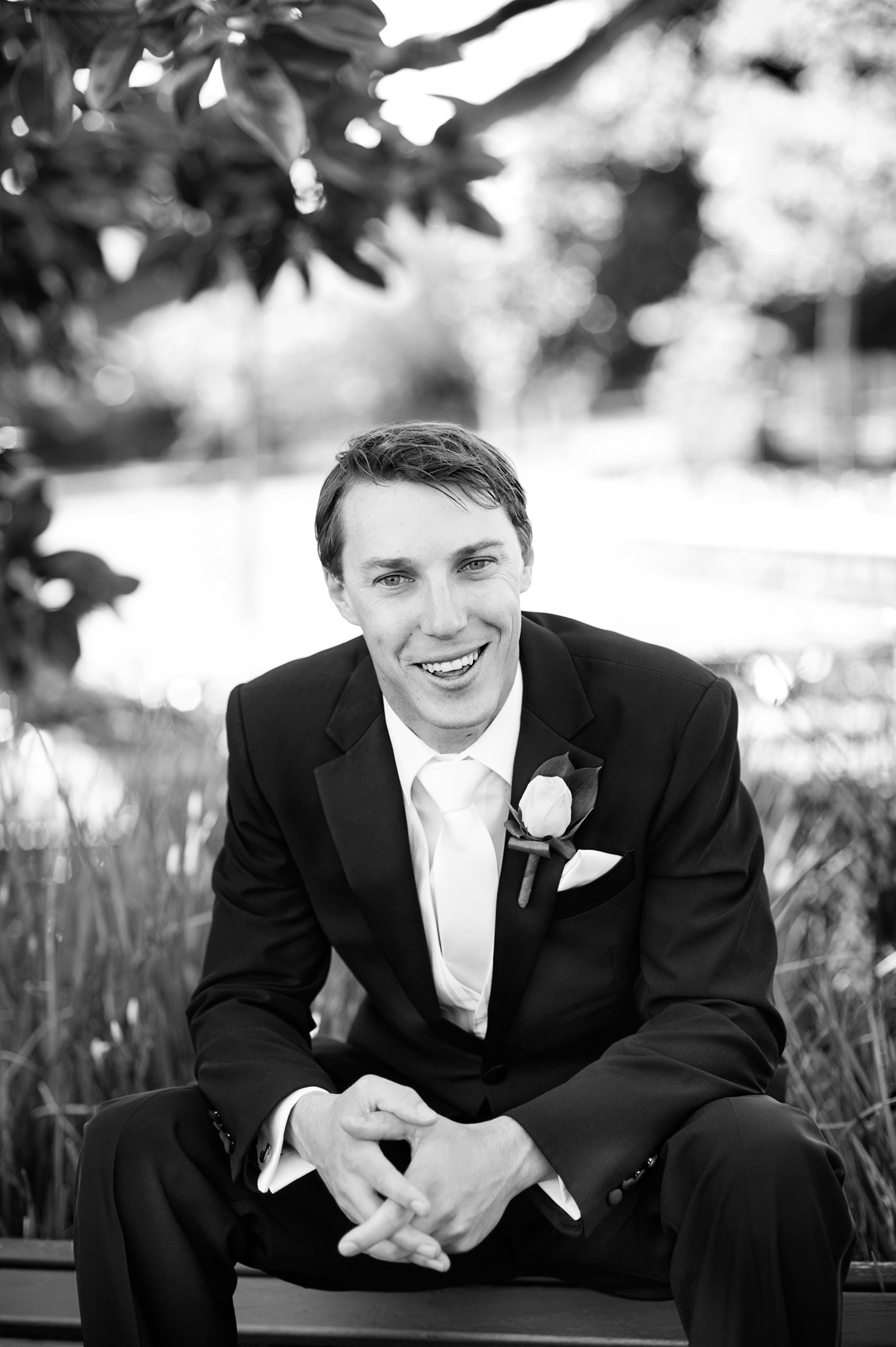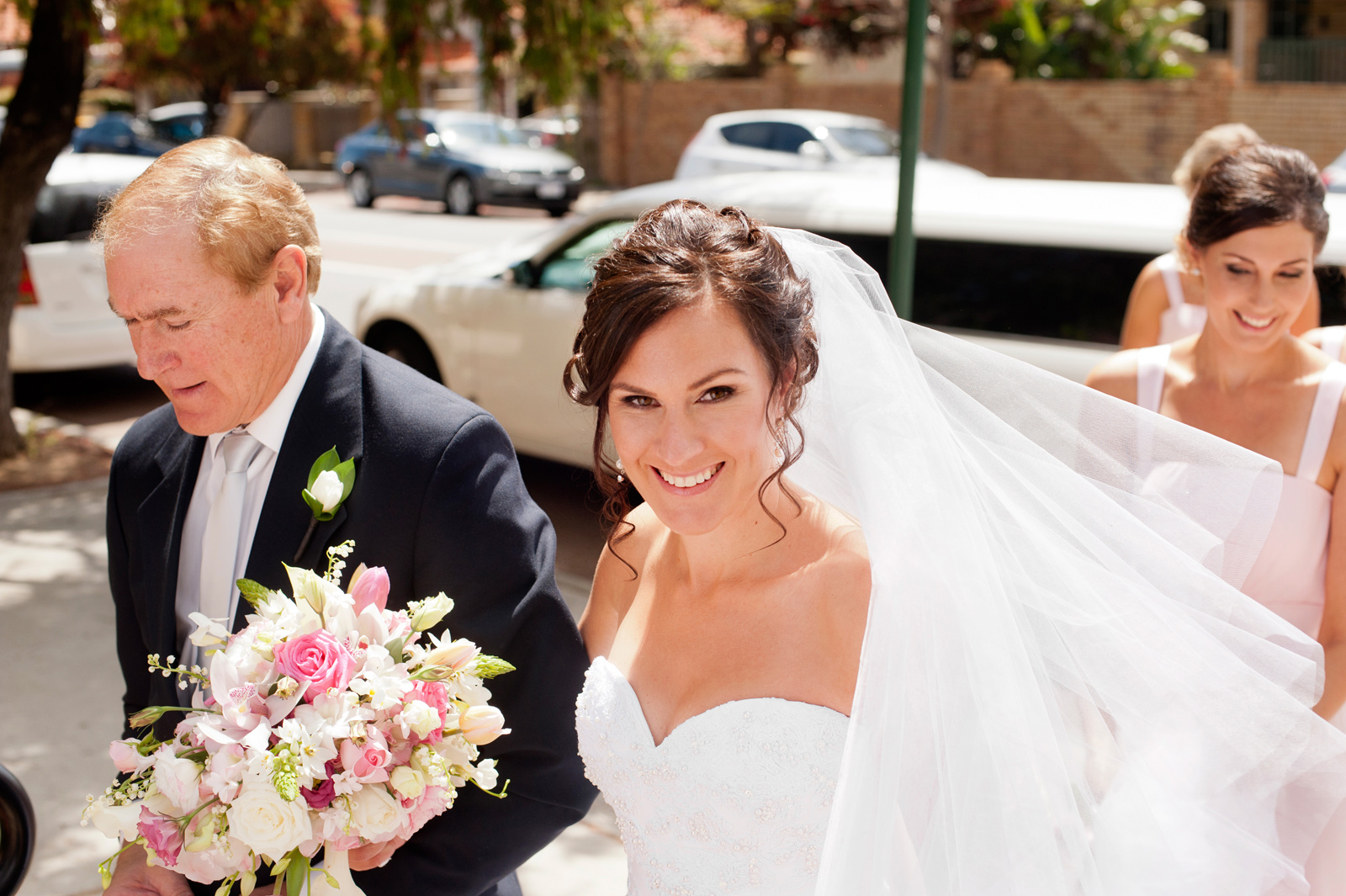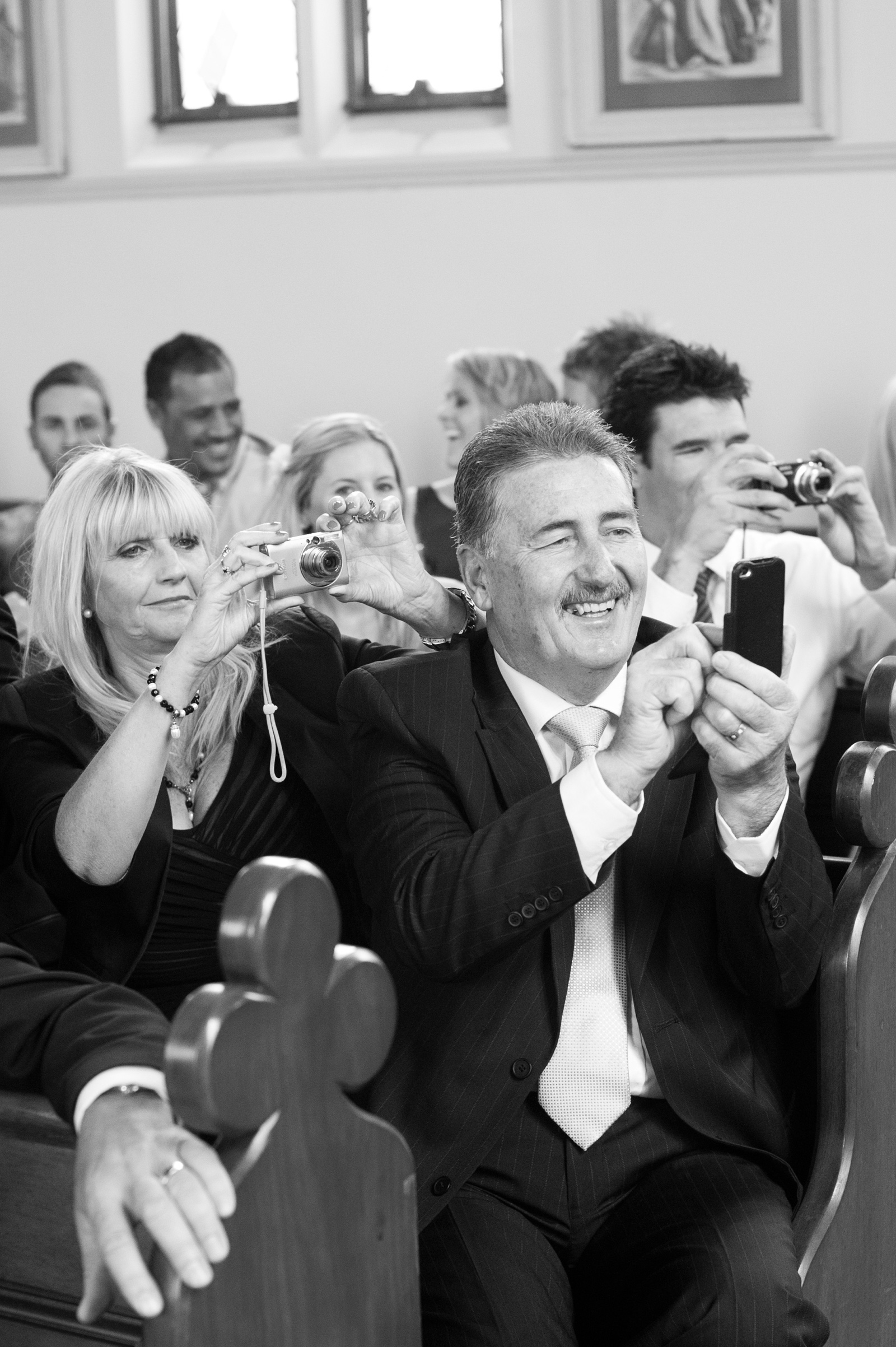 Brooke and Adam had their ceremony at St Andrews Church, Subiaco, Perth.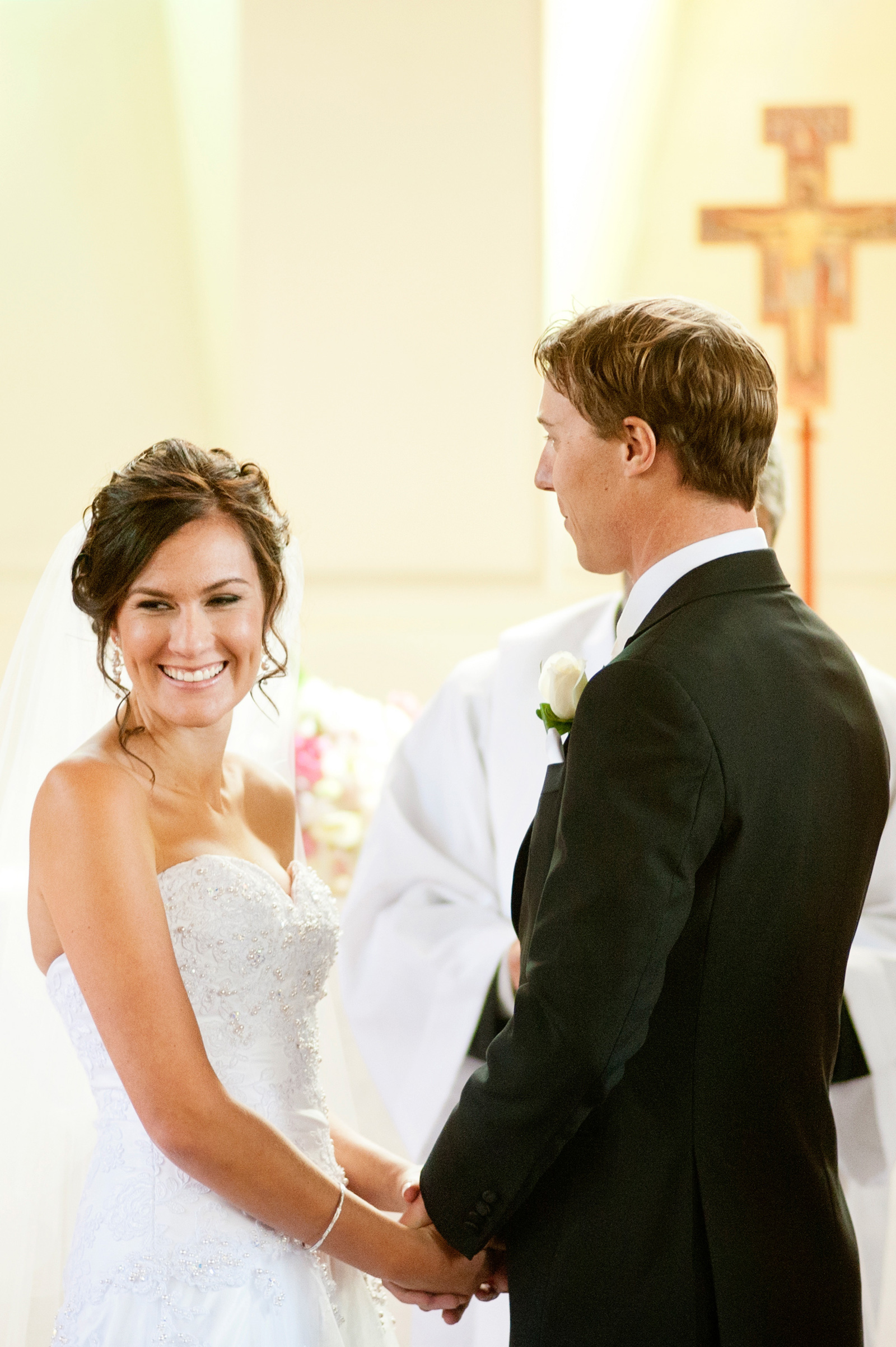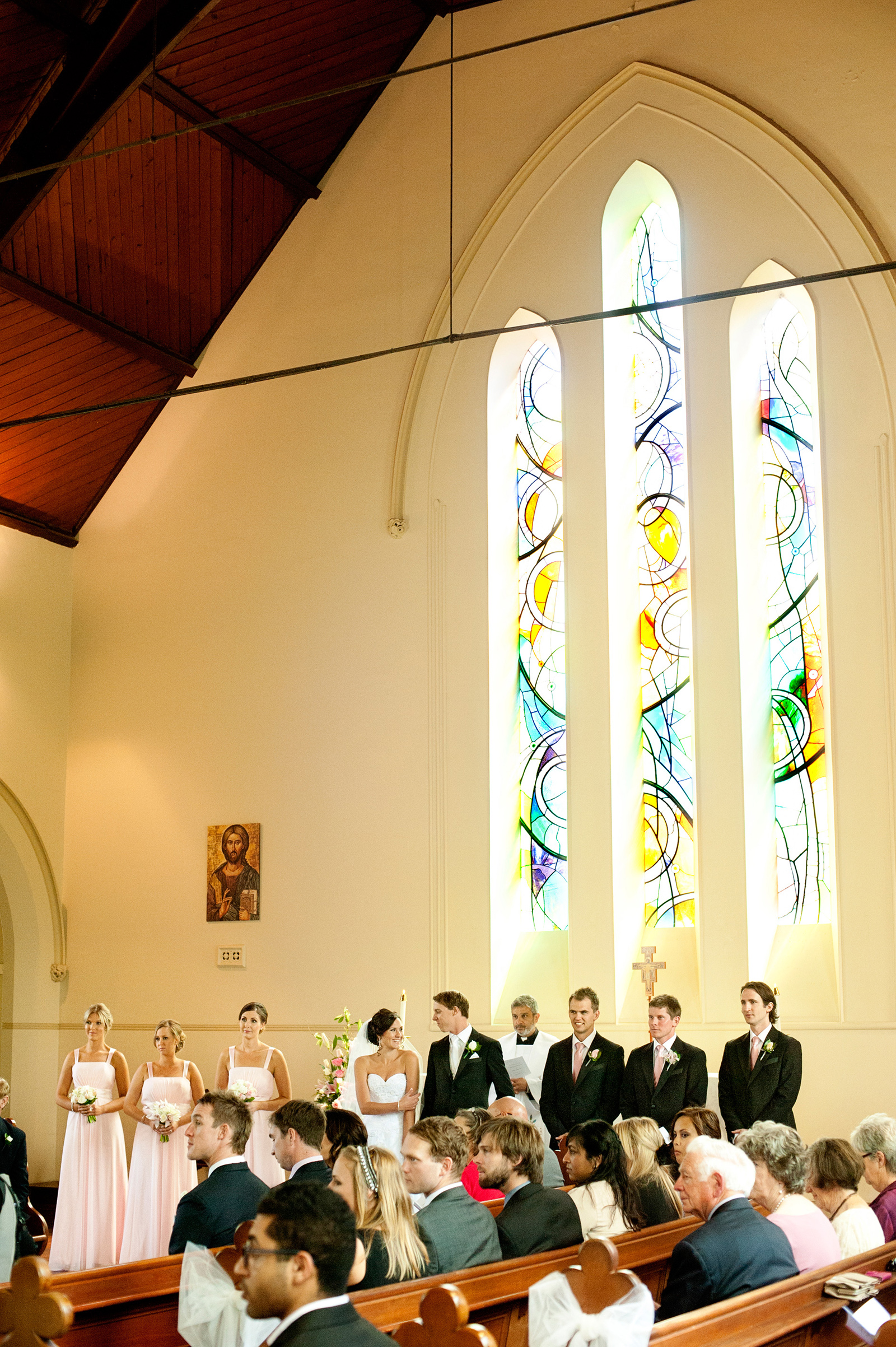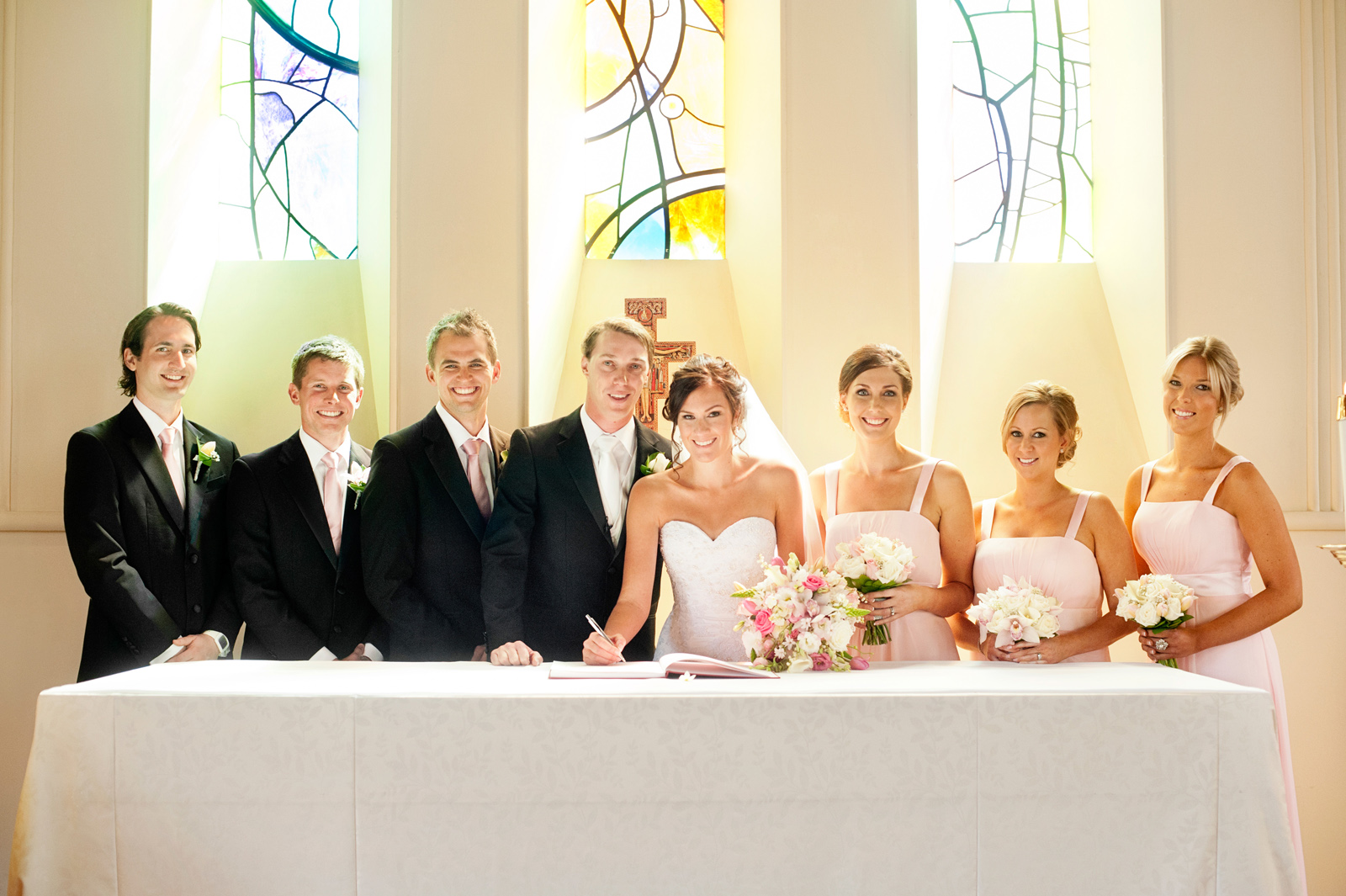 Brooke's Airs & Graces dress was strapless with a sweetheart neckline and beading detail on the bodice. "When I found out the design was called 'Romance' I knew this was the one," she smiles.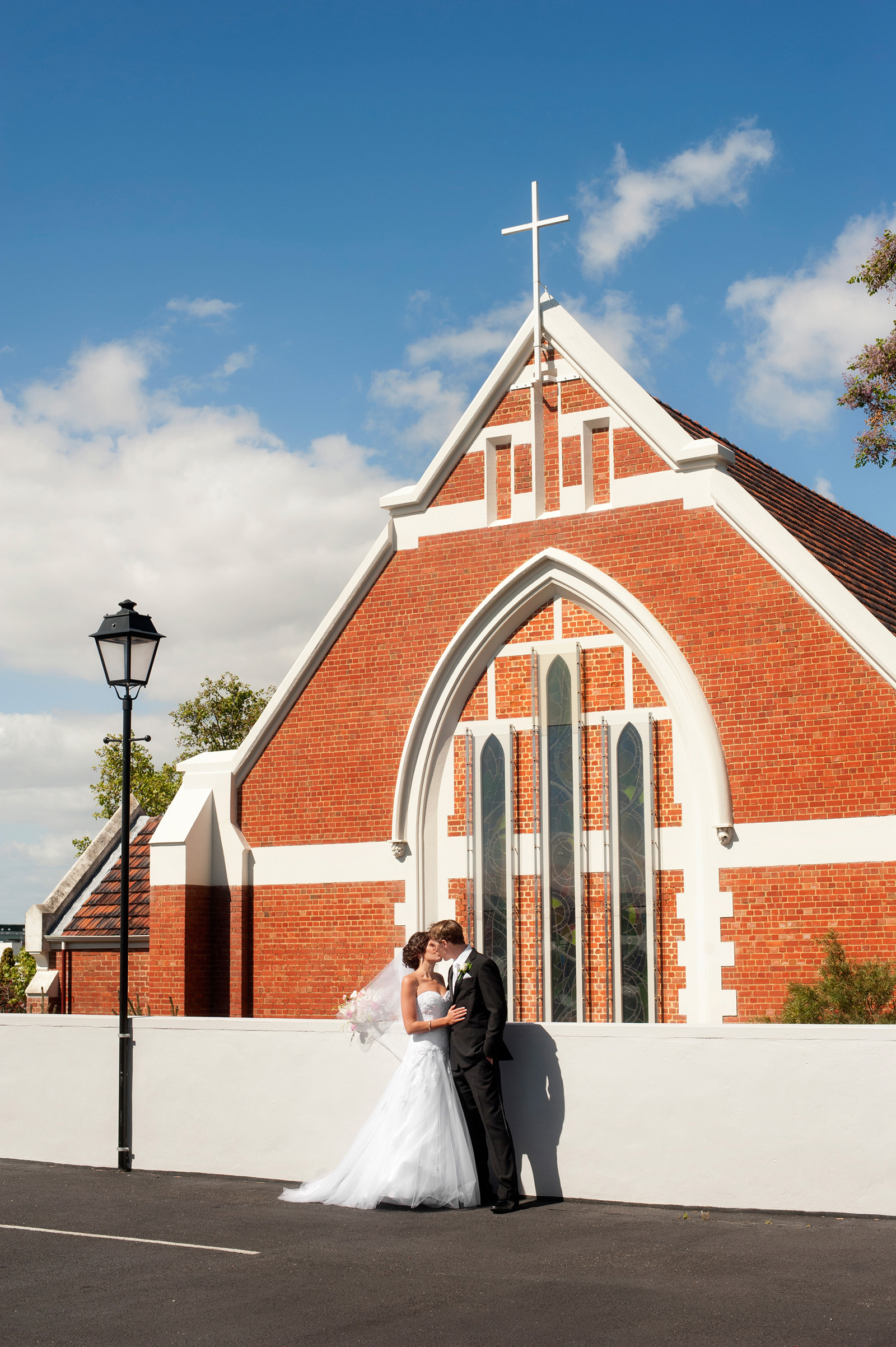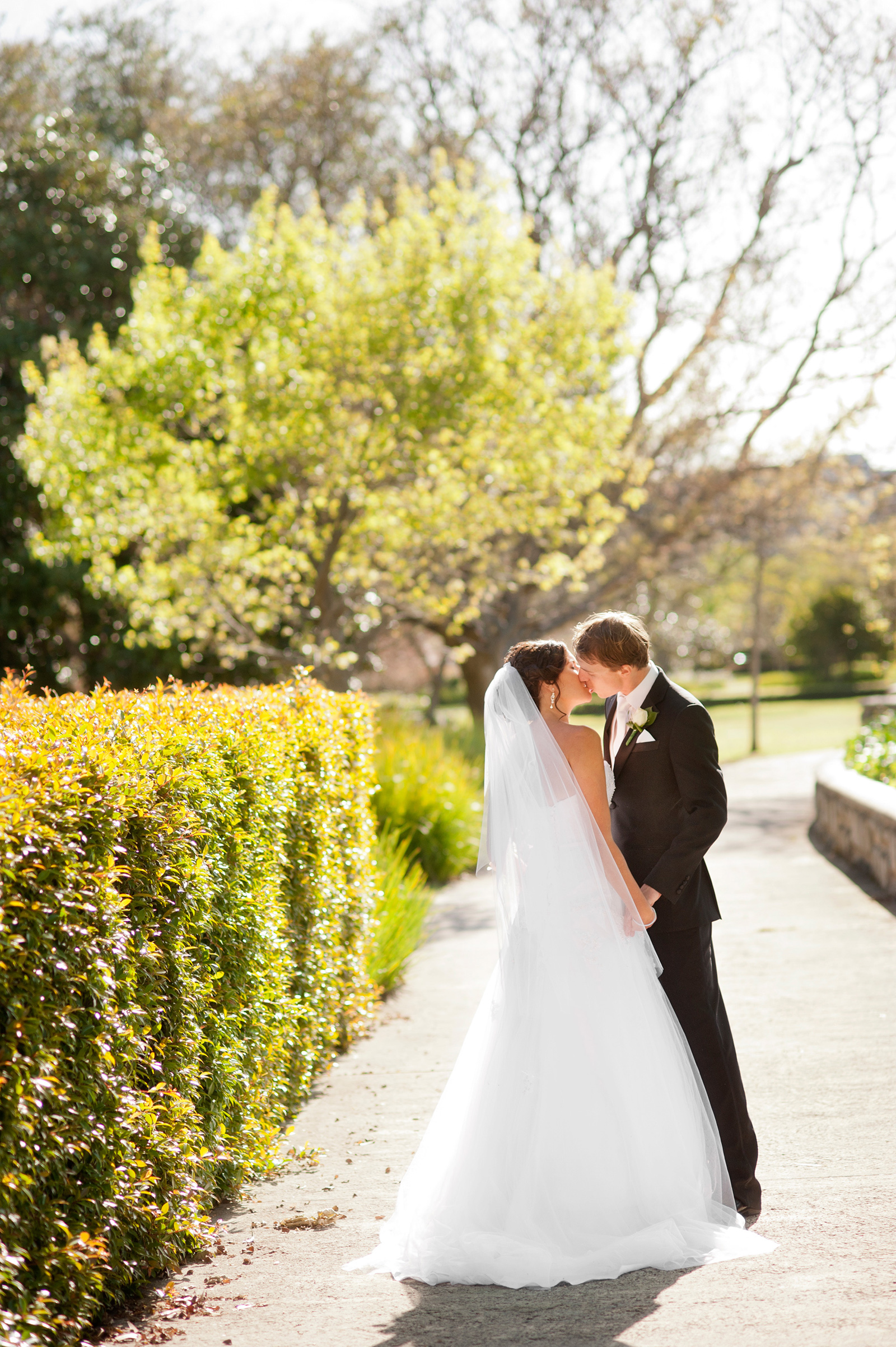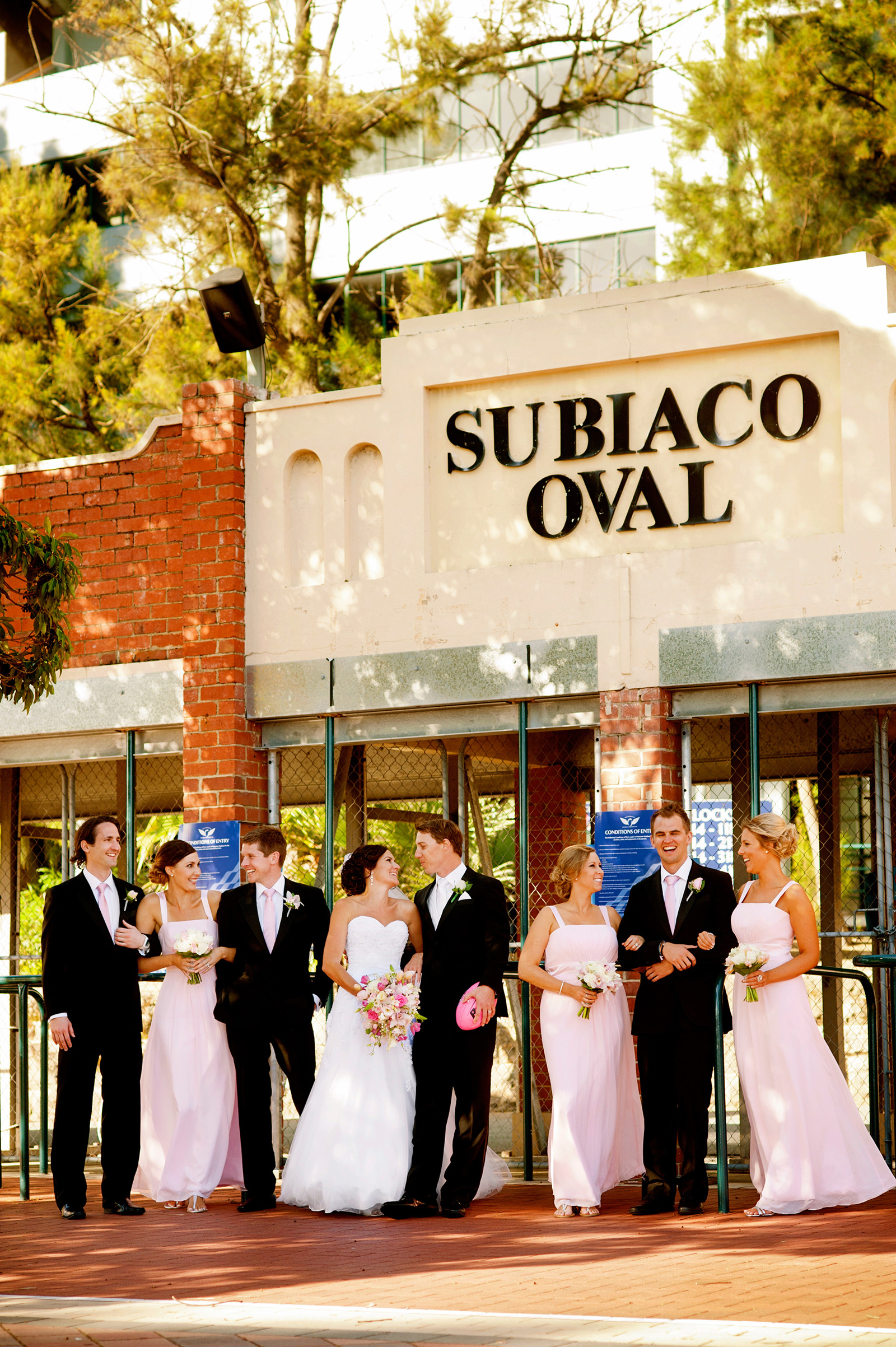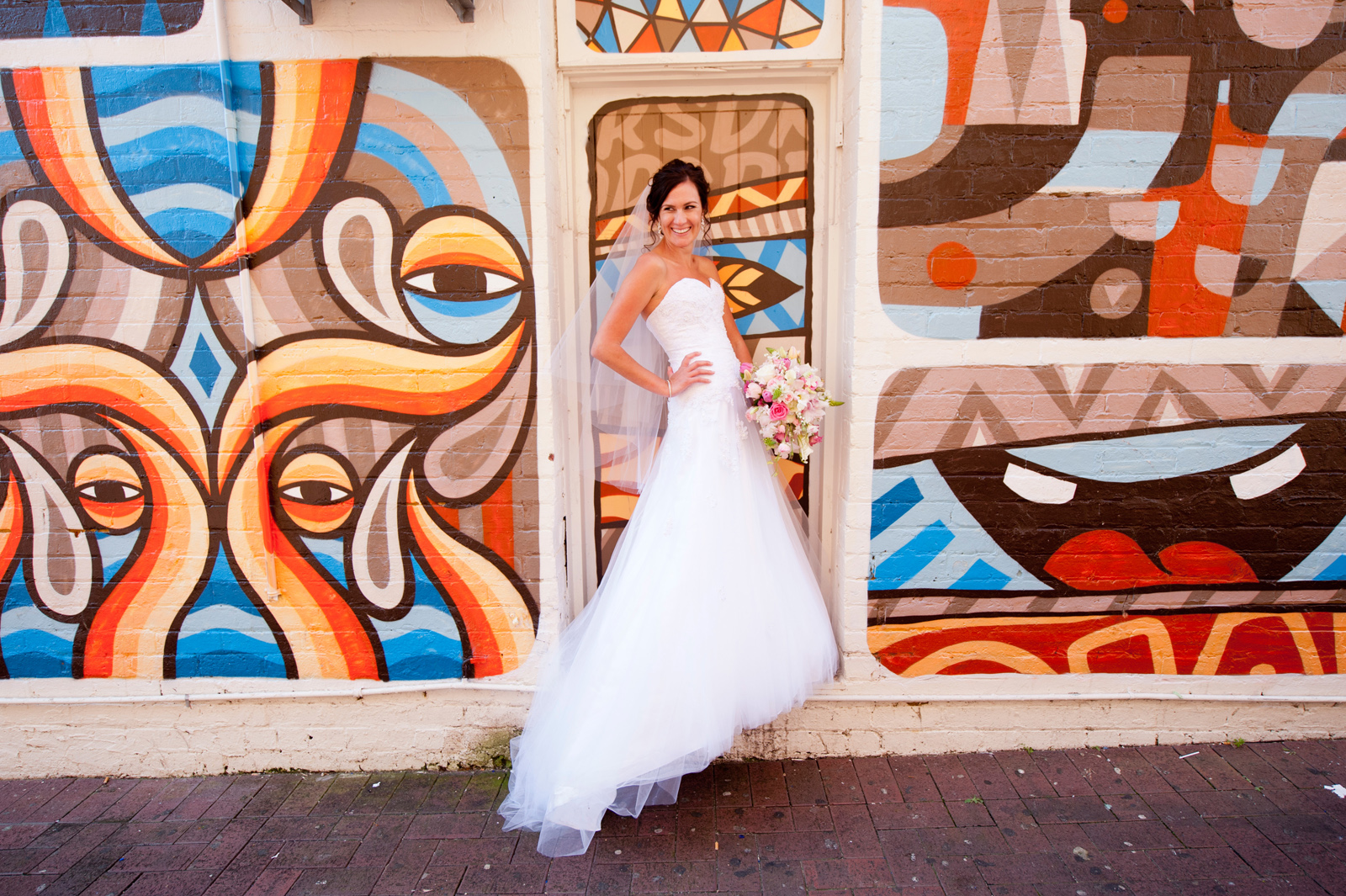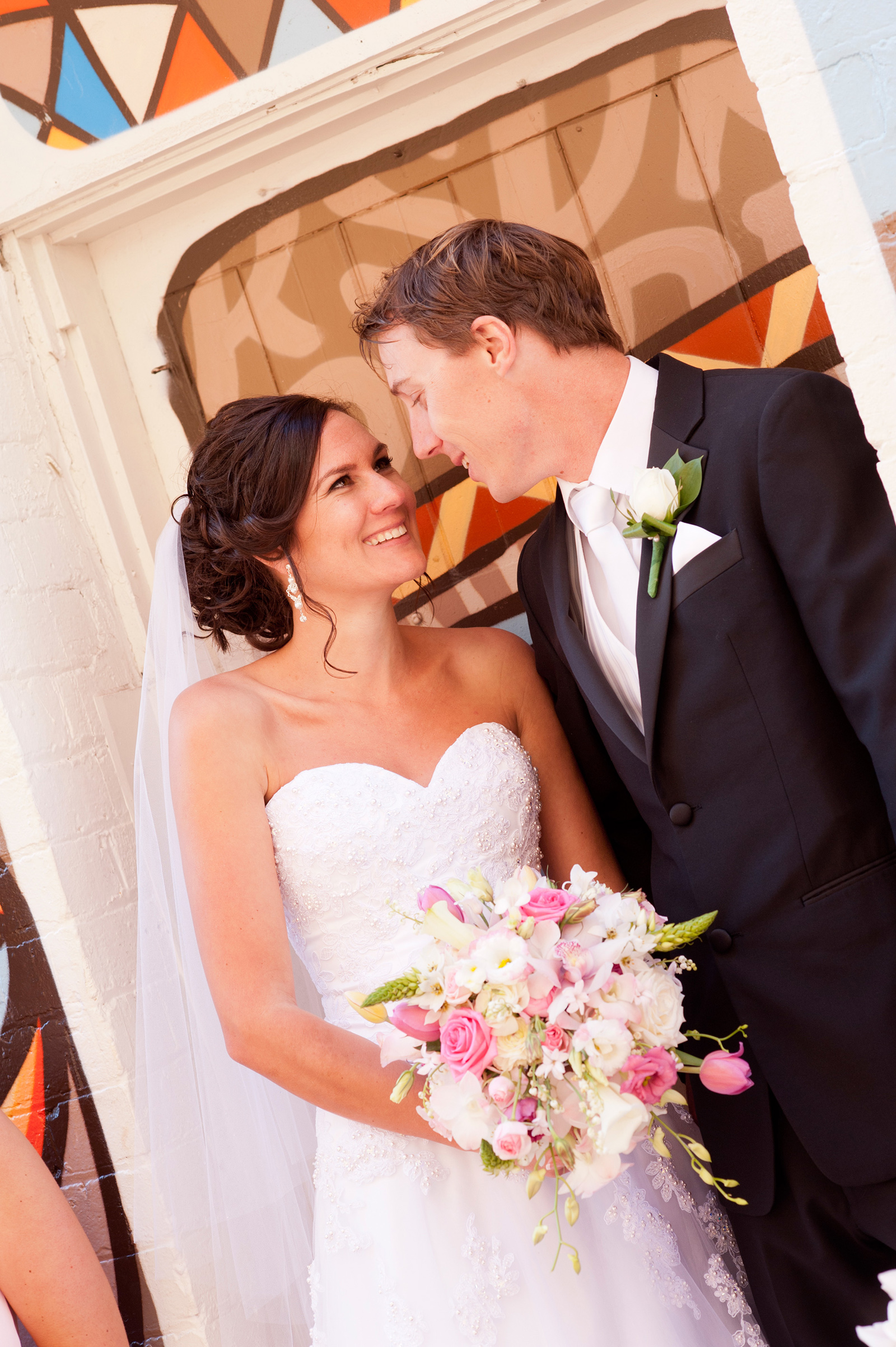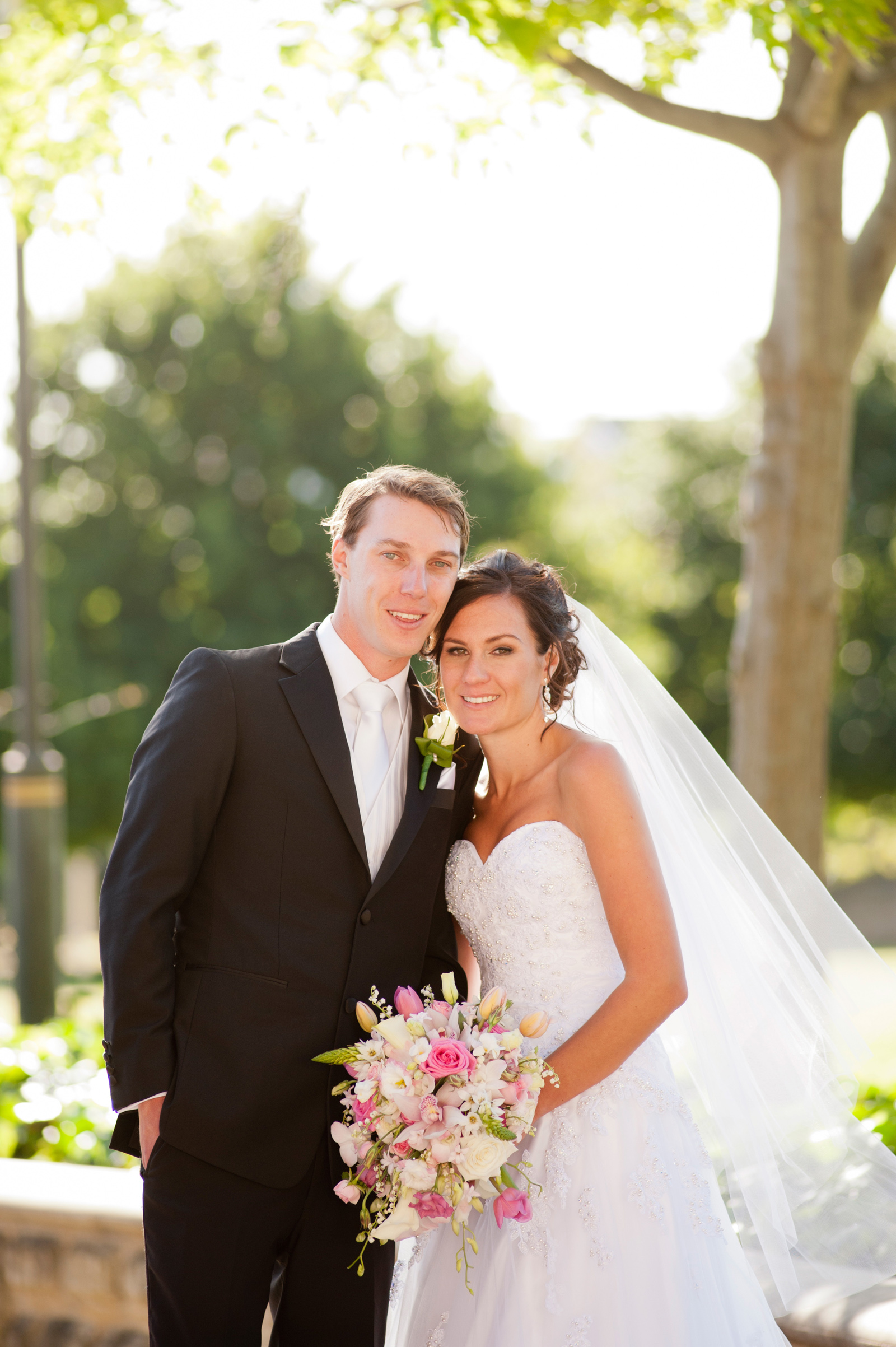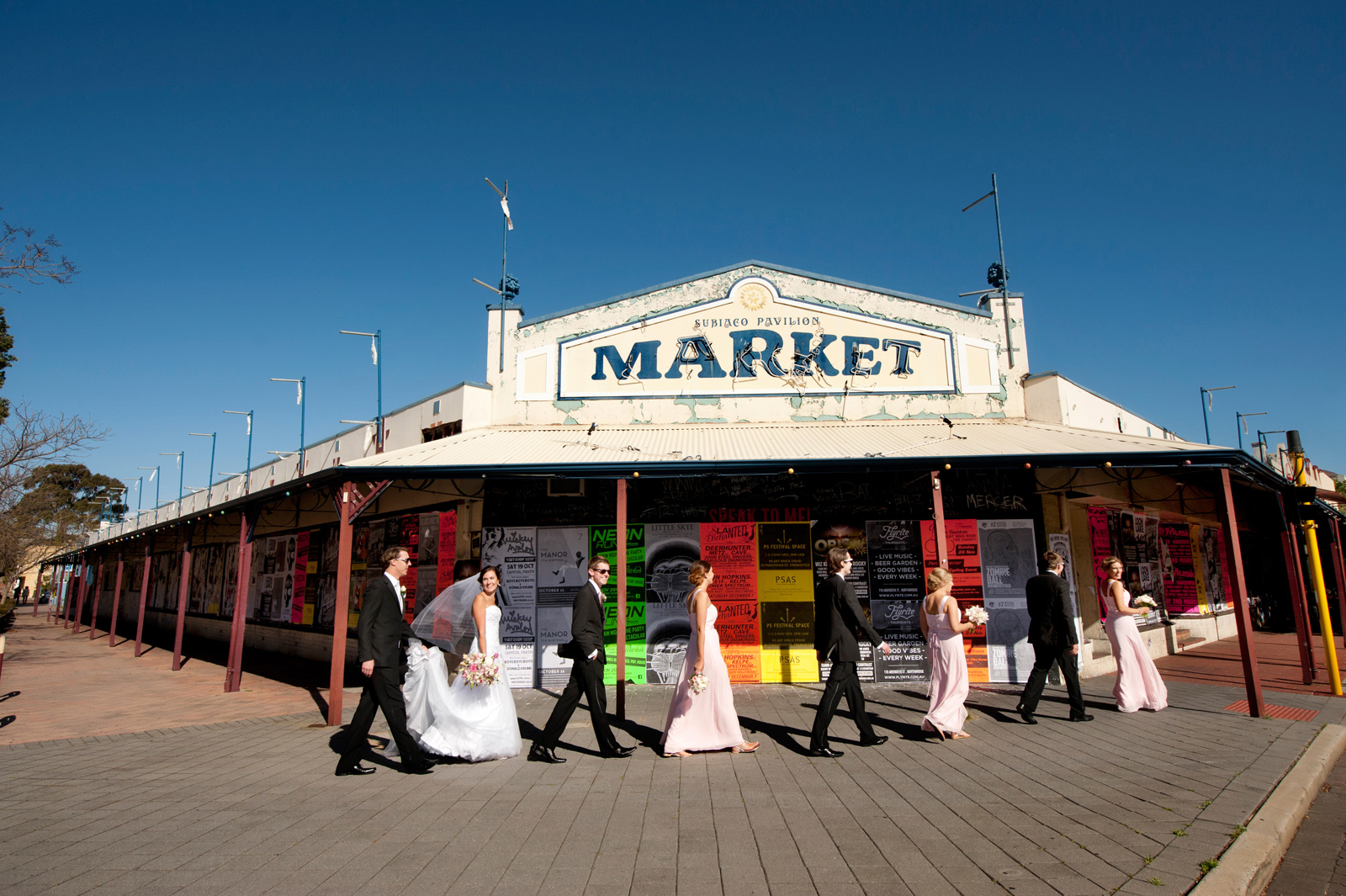 The bridesmaid dresses were purchased online from Dresslande. "Two of my bridesmaids were pregnant," explains Brooke, "so the empire waist was ideal."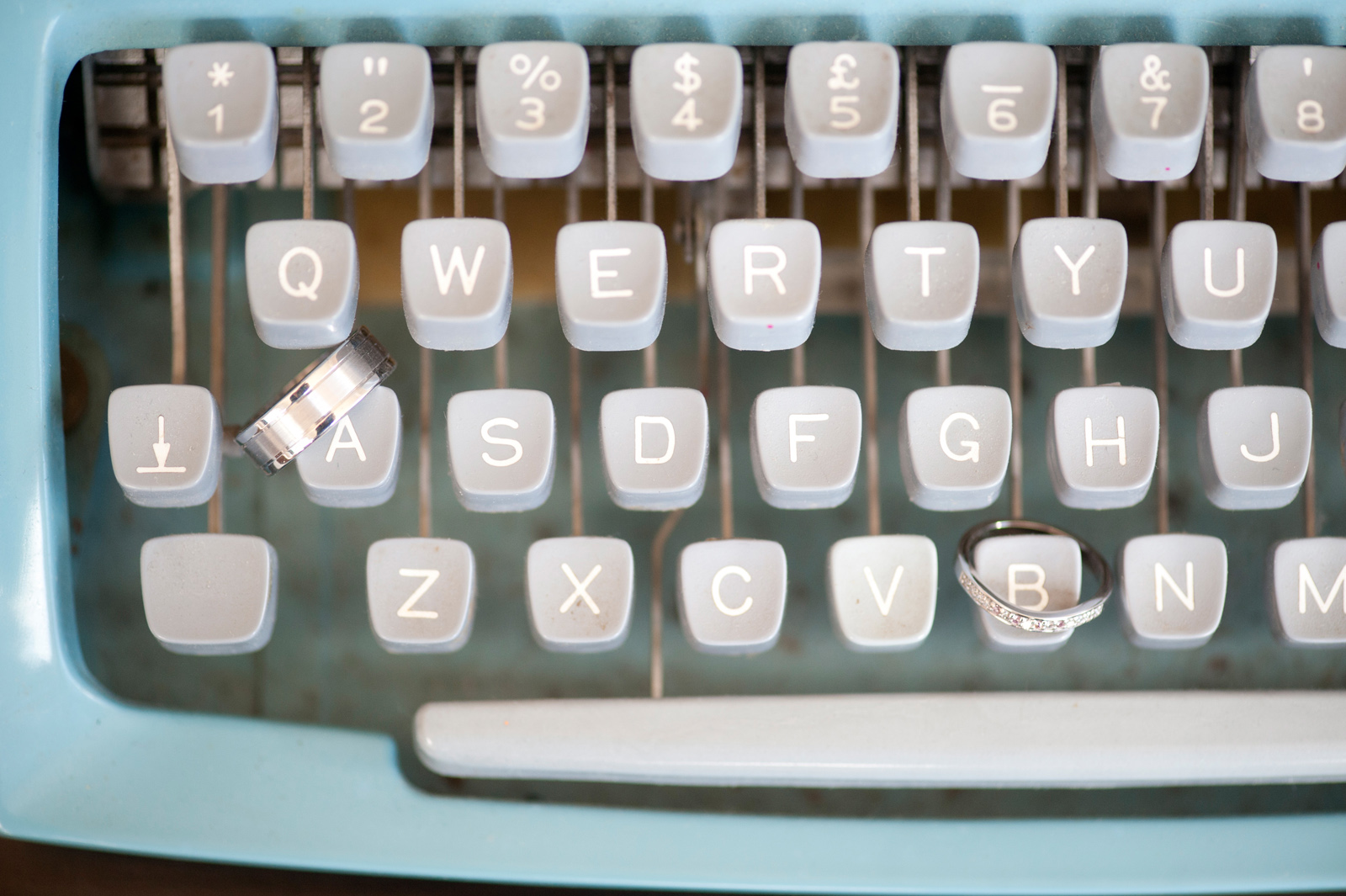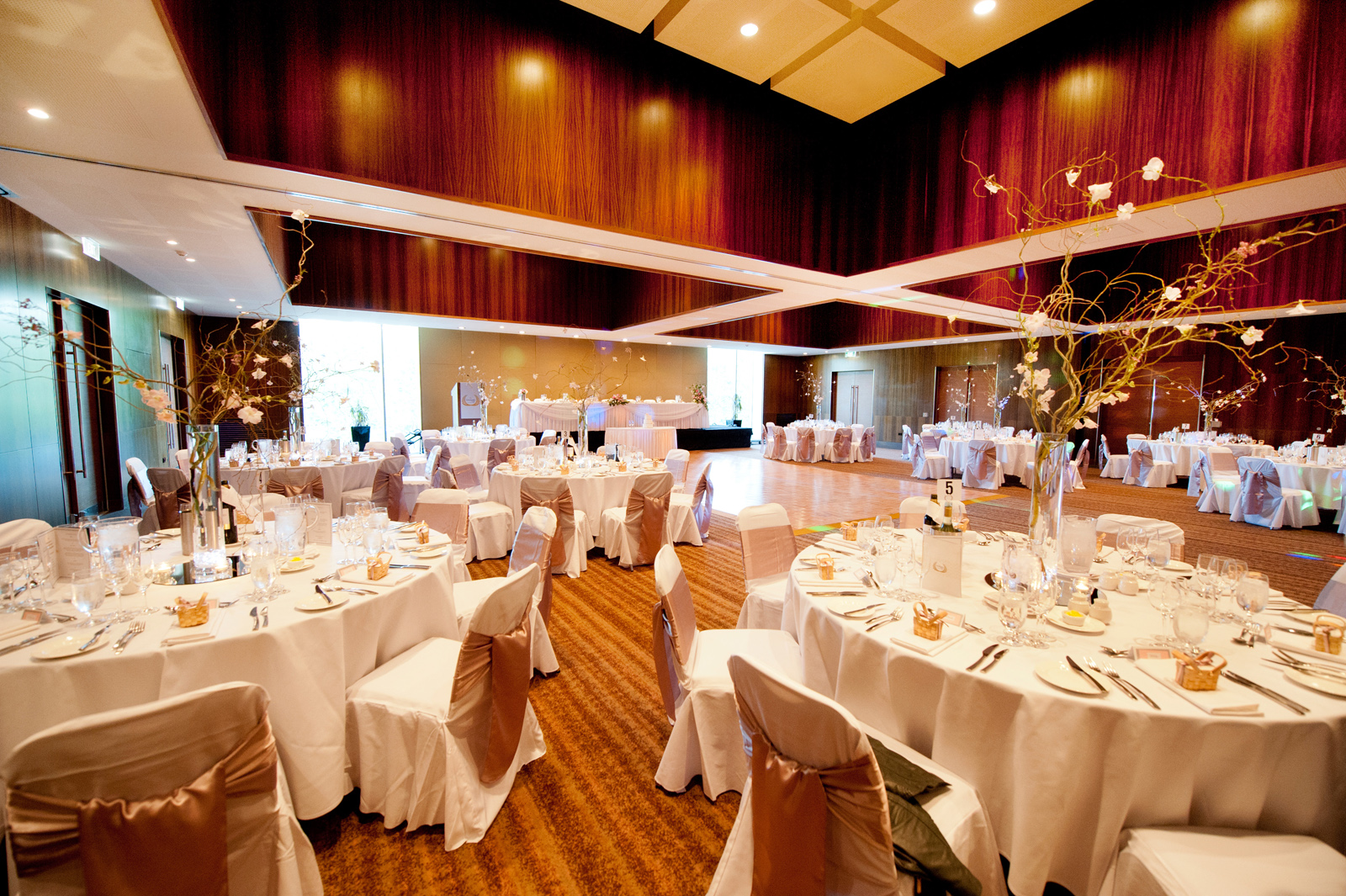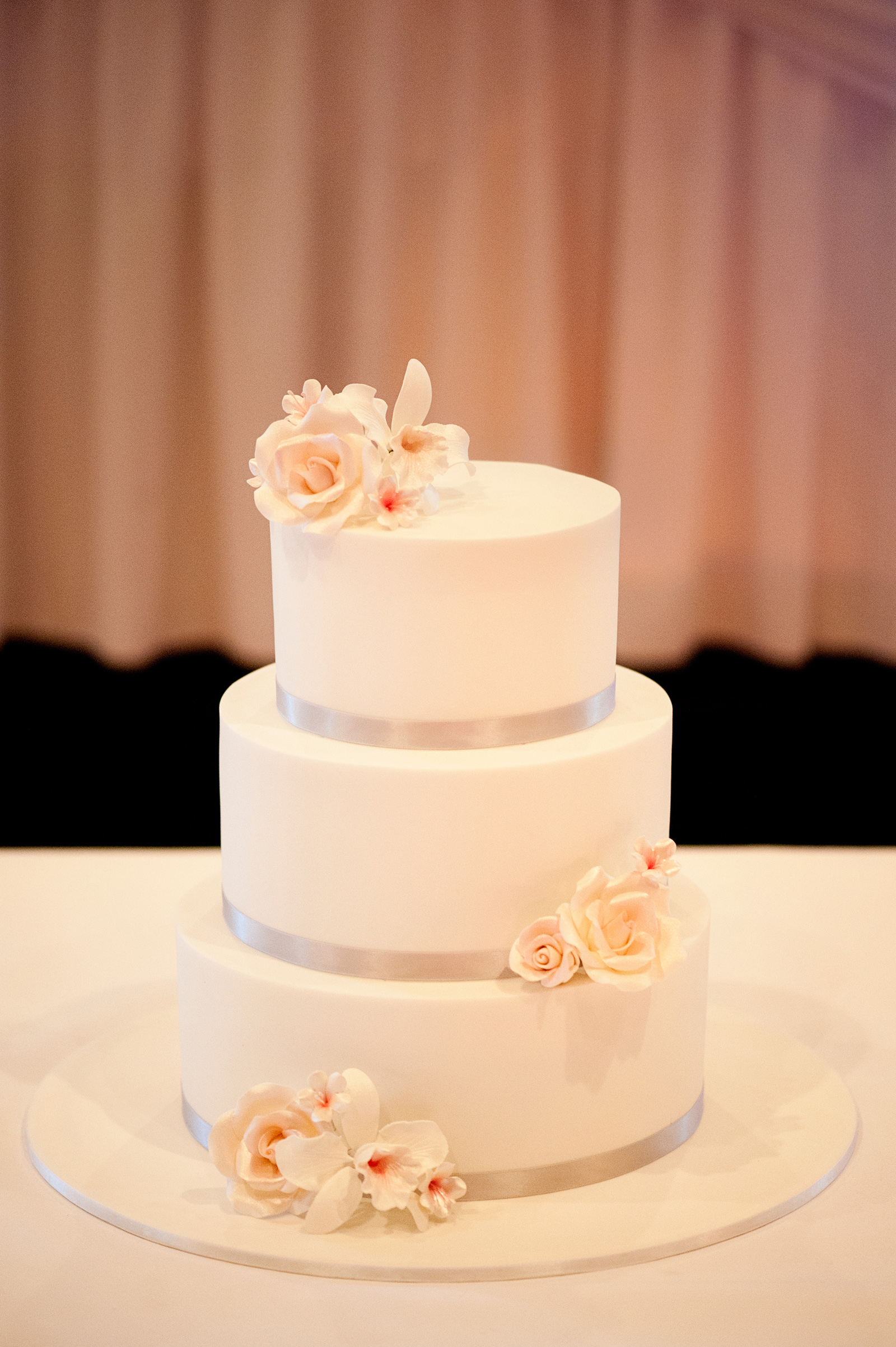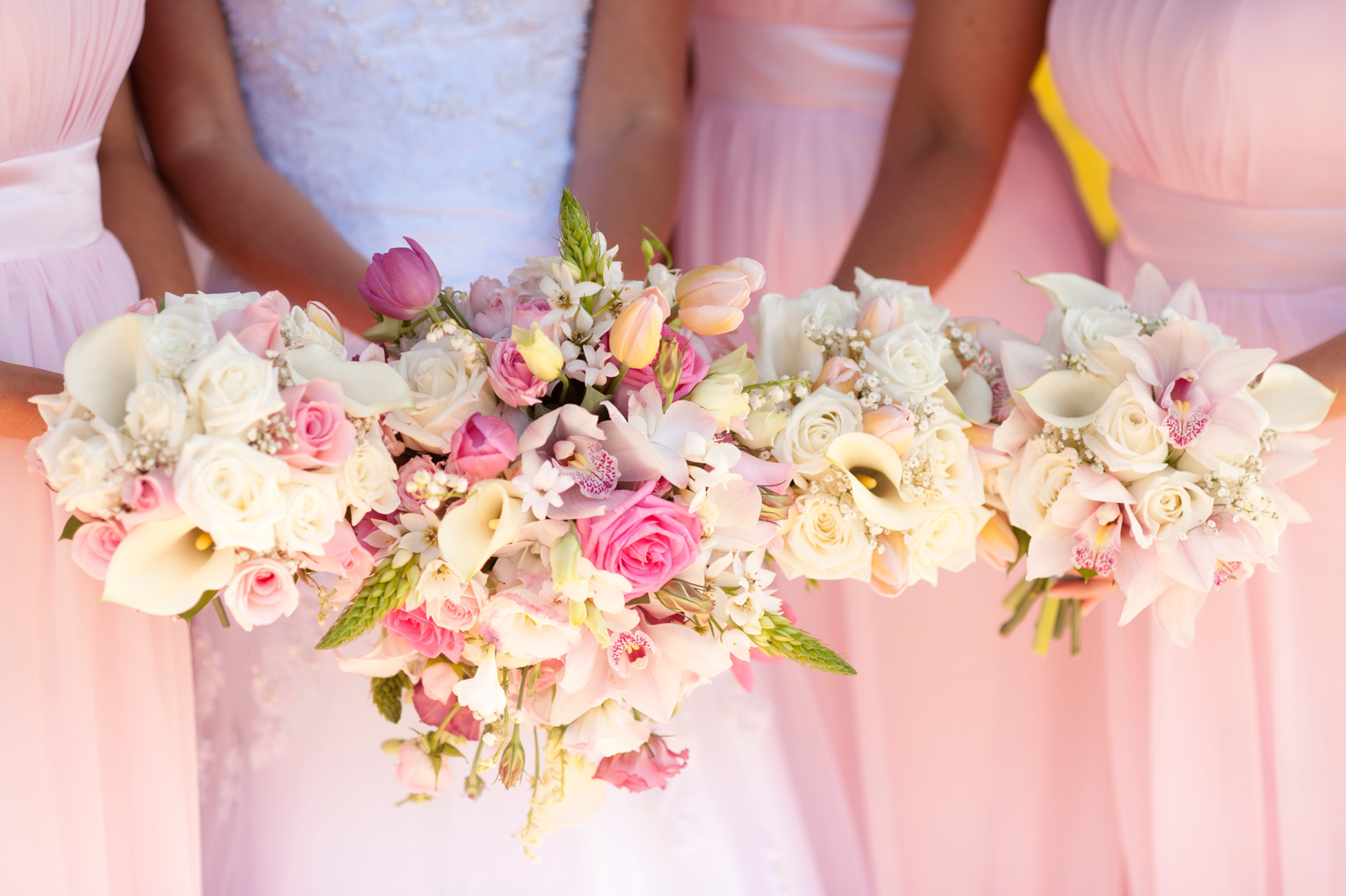 "The bridesmaids had posy bouquets [by Kiss Chasey Wedding Flowers] of white roses and white baby's breath featuring a different accent flower coloured pink in each," says Brooke.