Felicity Dawson would never have met Piers Fitzgerald if it weren't for the social networking site, Facebook.
The bride tells, "I saw Piers tagged in a photo on Facebook with a school friend I had not been in contact with in 10 years." With some encouragement from her best friend and a few wines, Felicity made contact with her classmate to see if Piers was single. And he was! "See, Facebook stalking can be successful!" she jokes.
After a seaside proposal at Victoria's Bell's Beach where Piers asked Felicity, "What are you doing for the rest of your life?", the couple decided on a beach wedding. But not your usual summer affair – a wintertime beach wedding complete with thunderstorms and rainbows. Photographer Kerryn Lee says, "They certainly pulled off one of the most beautiful events I've been to," which they planned in just six months.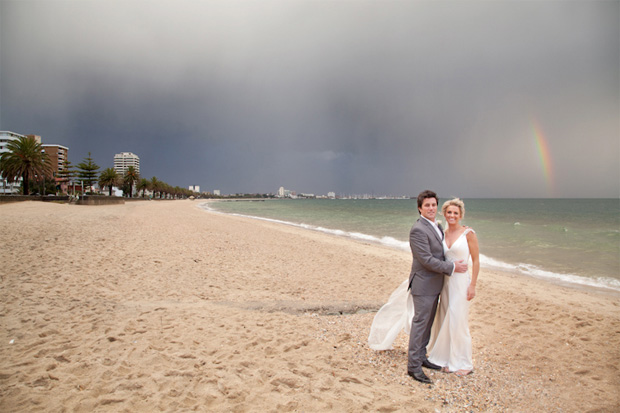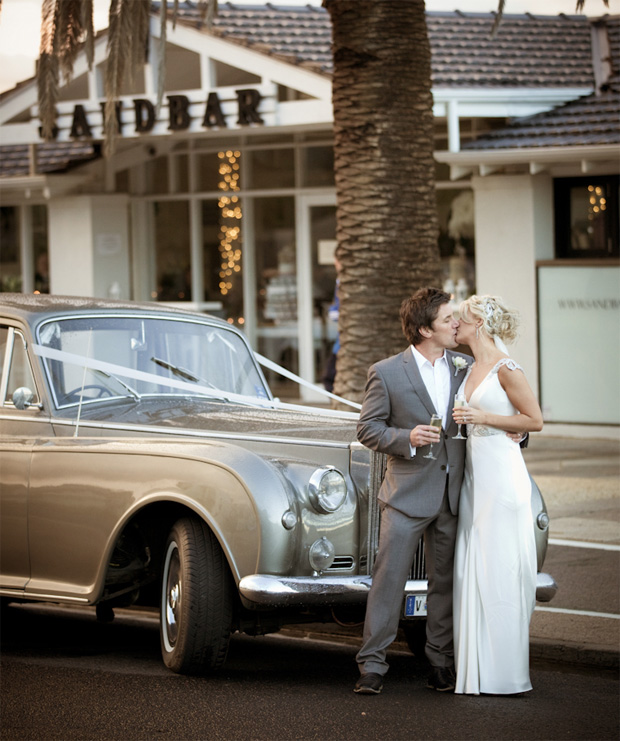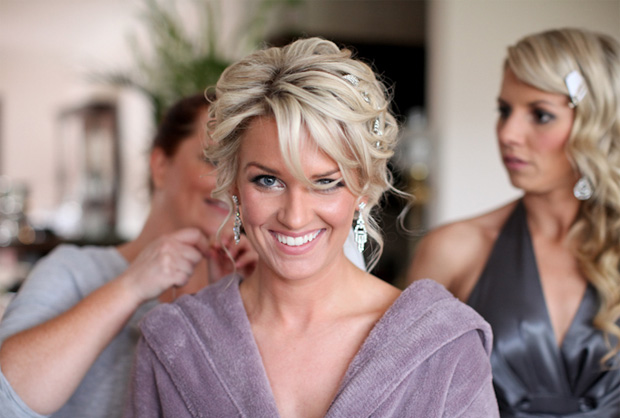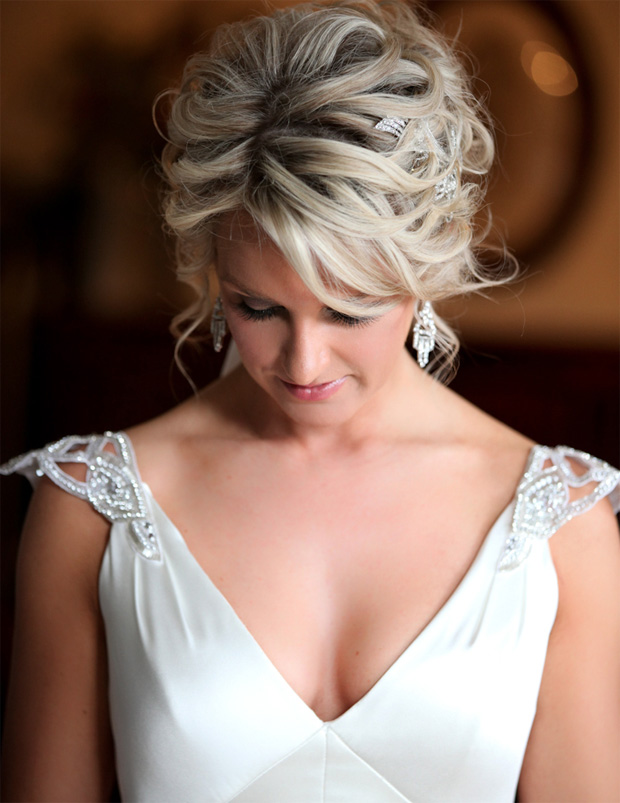 After trying on 36 dresses, the bride finally decided on a Baccini & Hill silk slimline gown with crystal beaded shoulders and matching belt. "This one was the standout and made my mum and bridesmaids cry every time," she says. "It is in every respect, the dress of my dreams. I'm still in love with it." Felicity's hairpiece, earrings and bracelet were also from Baccini & Hill.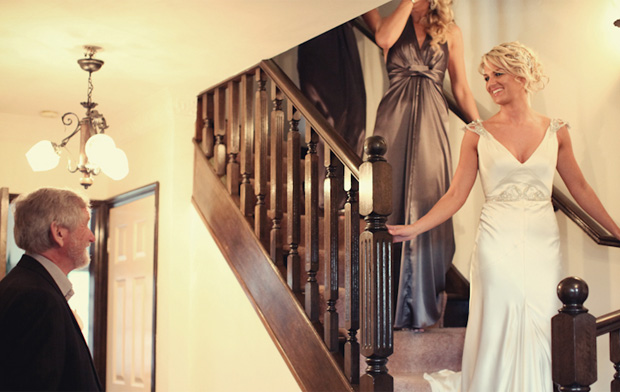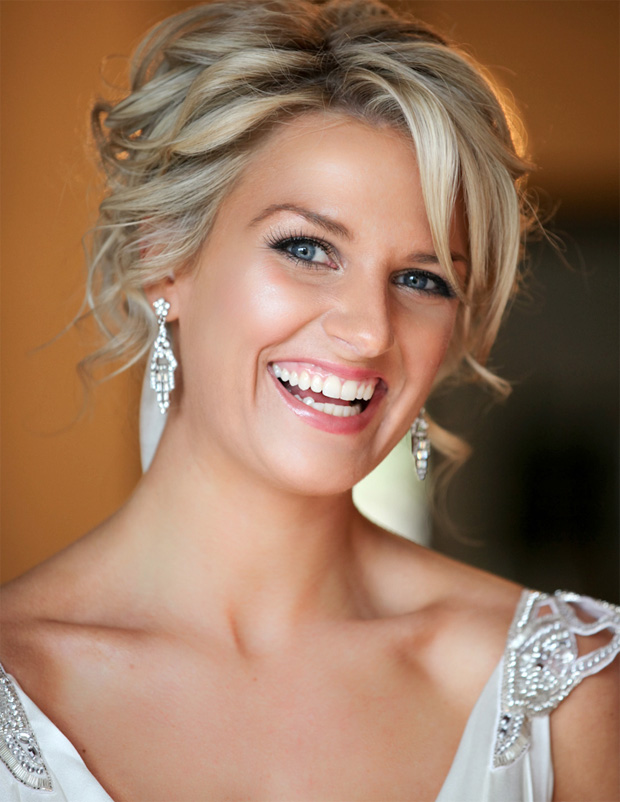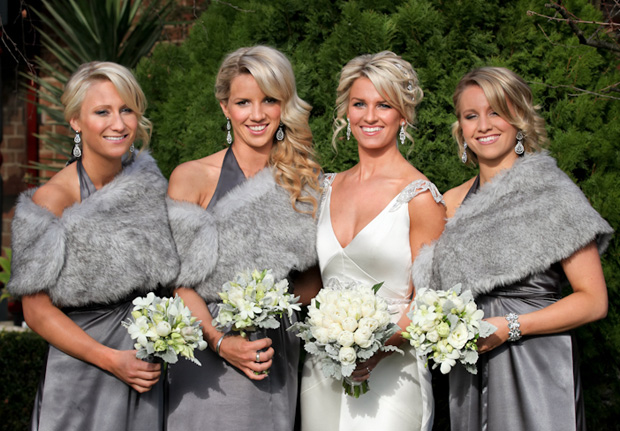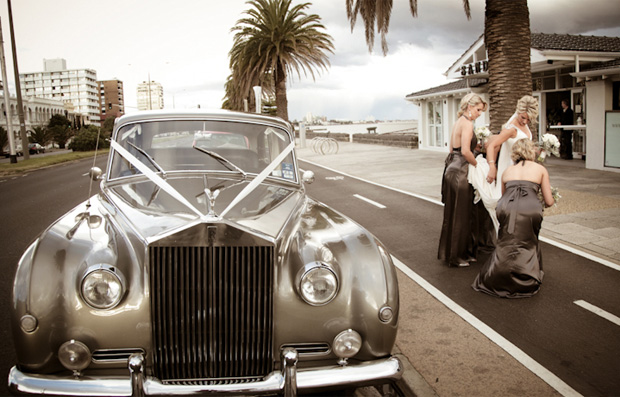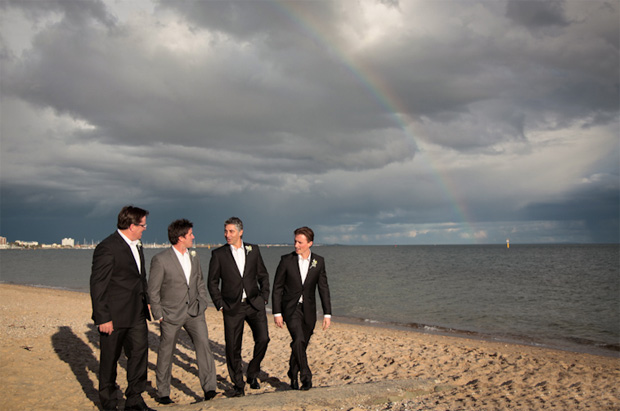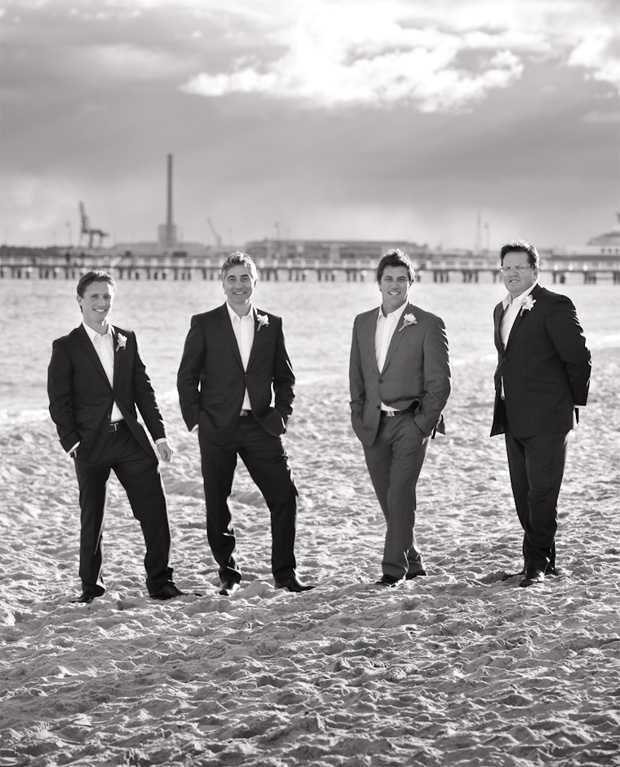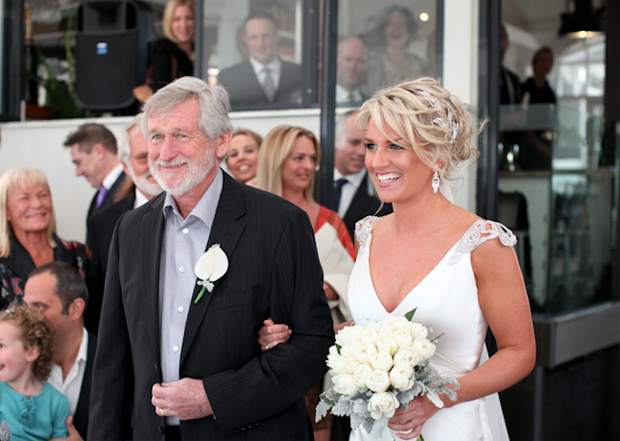 Accompanied by her dad, Felicity walked down the aisle to the Beach Boys' song, "Don't Worry Baby".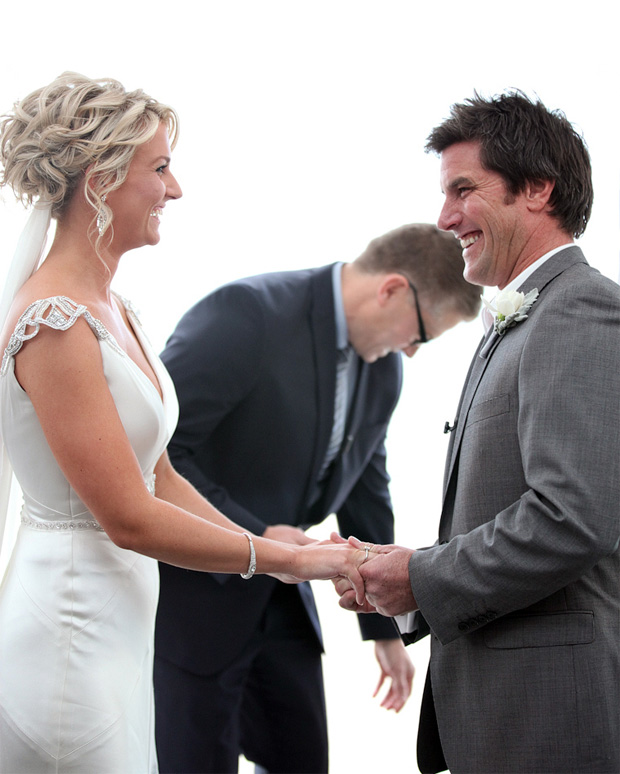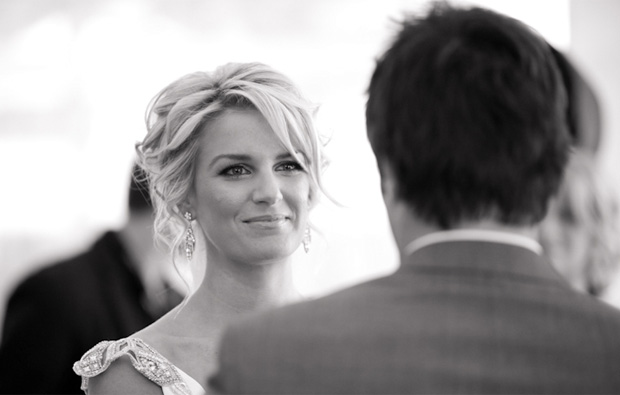 Felicity promises to make Piers "proud of me as a best friend, wife and the mother of his children." Little did the guests realise that the couple had only two days prior discovered they were expecting their first child, adding even more meaning to the vows on the day.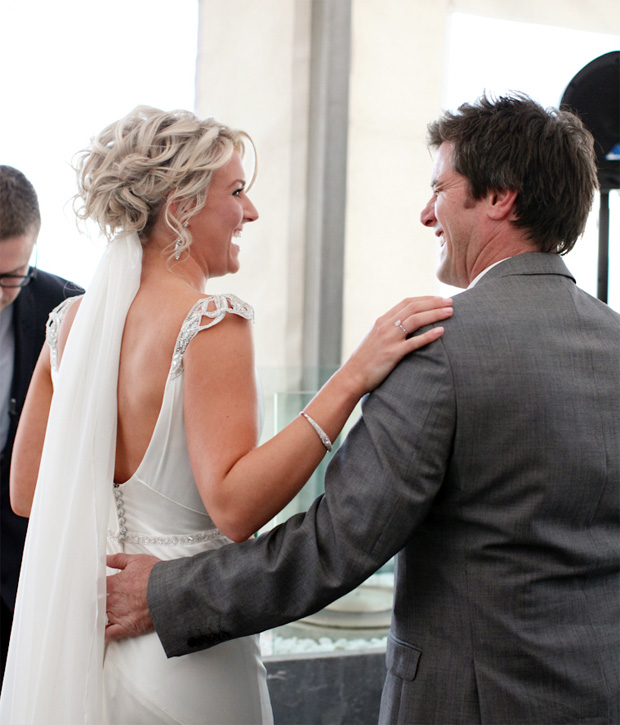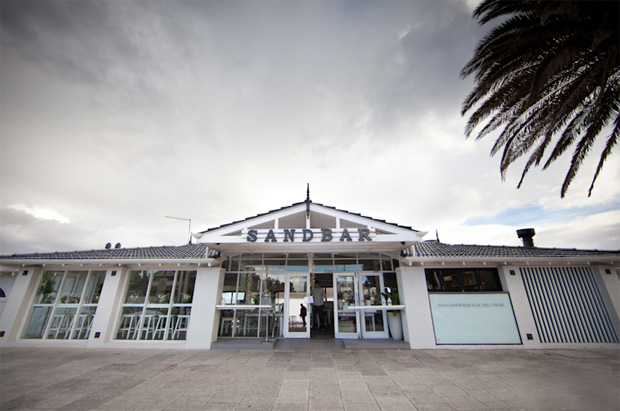 Sandbar Beach Café in the Melbourne bayside suburb of Middle Park was aptly chosen to suit the pair's "understated beach elegance" wedding theme. Felicity sourced the seashell venue décor from a variety of sources including australianseashells.com, Bed Bath & Beyond and on trips to Bali.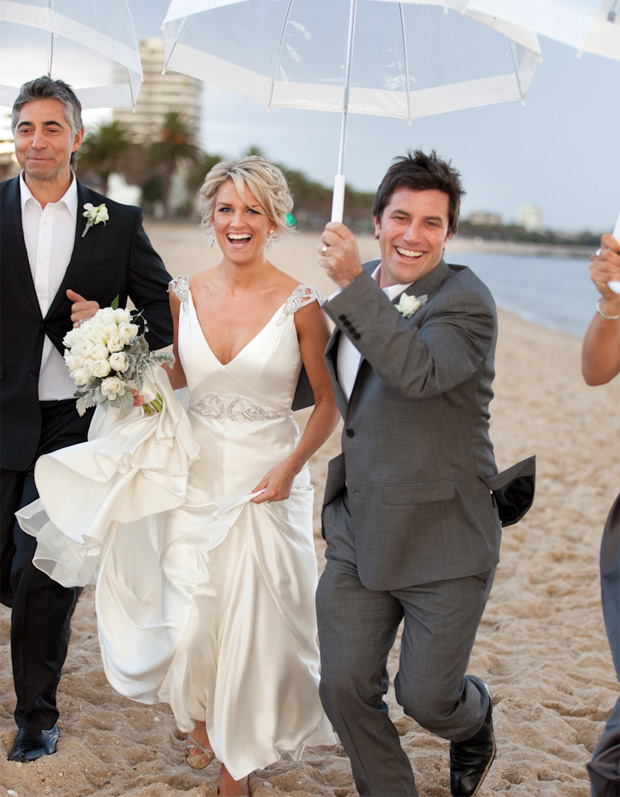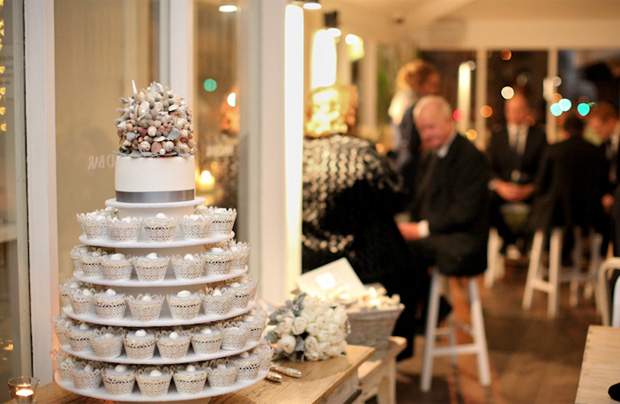 Leoni Jena from Just Call Me Martha created the couple's elegant beach themed wedding cake. "What she produced was nothing short of sensational," beams Felicity, adding, "It tasted even better than it looked – if that is even possible!"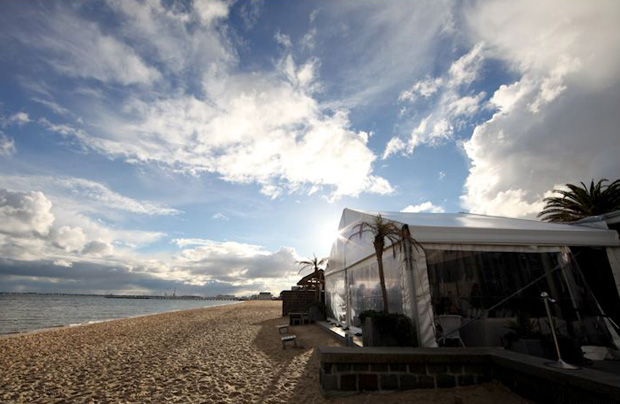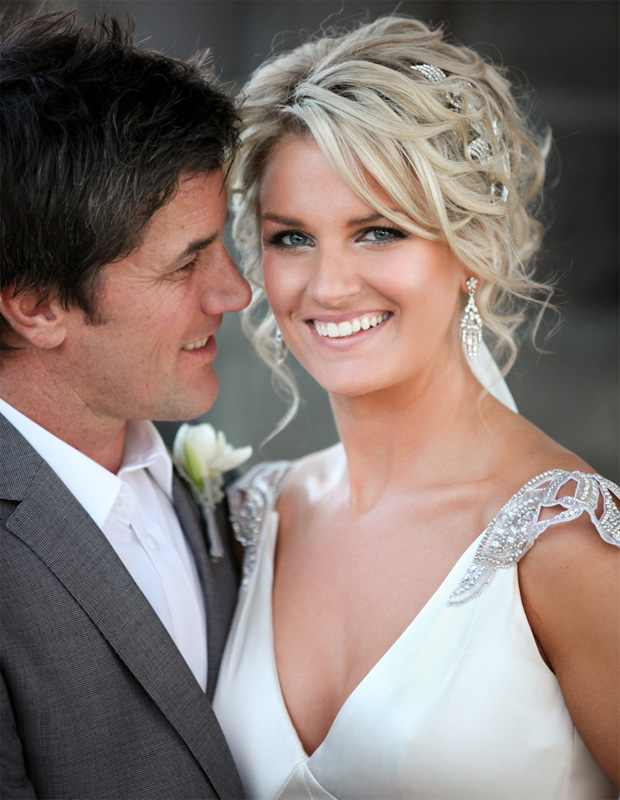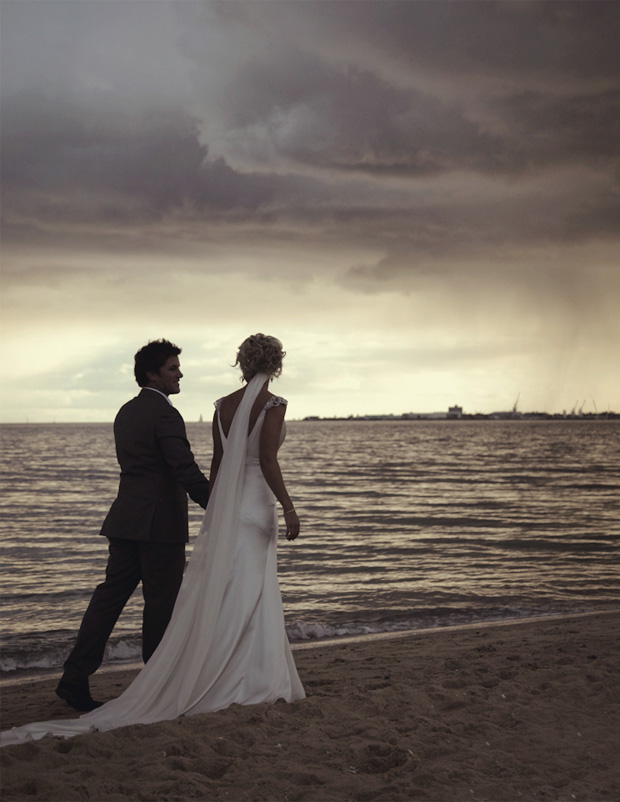 Photos courtesy of Kerryn Lee Photography.