Emma Brown found her prince in Tim Patterson when she was just 17 and five years later he made plans to make her his wife.
The 25-year-olds, who now reside in Brisbane, married with a Melbourne bayside wedding on November 11, 2014. Sixty guests attended the relaxed affair styled with black and white chevron and a touch of gold.
But of course all this didn't happen before a proposal and, to Emma's delight, Tim kept it traditional. "After sweating it out he finally worked up the courage to go to my parents place to ask them for their permission," smiles Emma. "He said he was more nervous to ask them than he was to ask me."
After taking Emma to dinner to "celebrate her new job," Tim handed her an iPad with a slideshow of photos from their time together. The last chapter began to play Bruno Mars' "Marry You."
"He then got down on one knee and I began bawling my eyes out," laughs Emma. "He spoils me rotten, treats me like a princess and makes me so incredibly happy."
Emma says their wedding day at Riva, St Kilda, couldn't have gone any better. "We provided each of our guests with a pair of fluoro Ray Ban sunglasses," explains Emma. "Our photographer then took a group photo of all of us with our sunnies which we then included in everyone's thank you cards."
Photos courtesy of Mark Avellino Photography.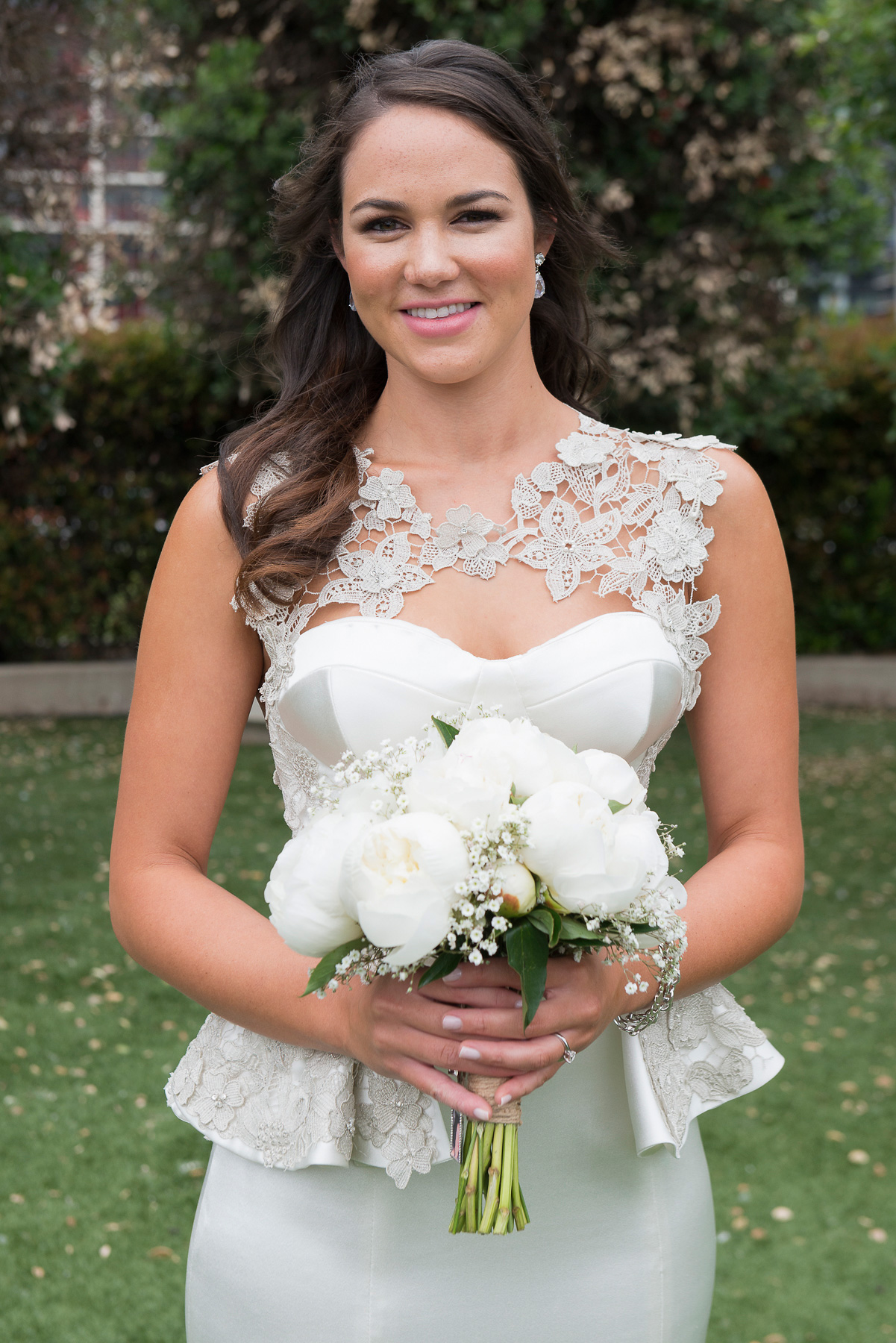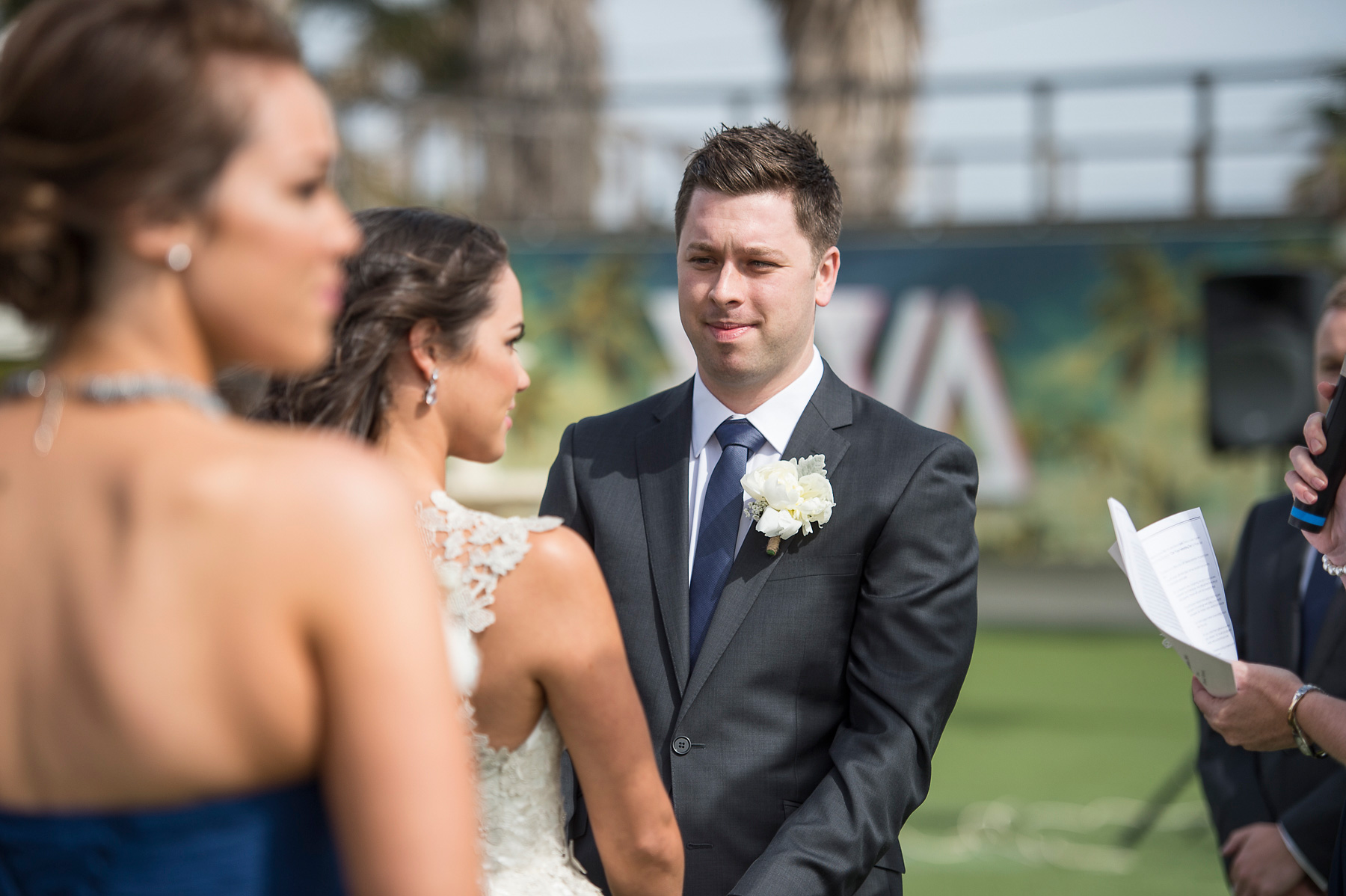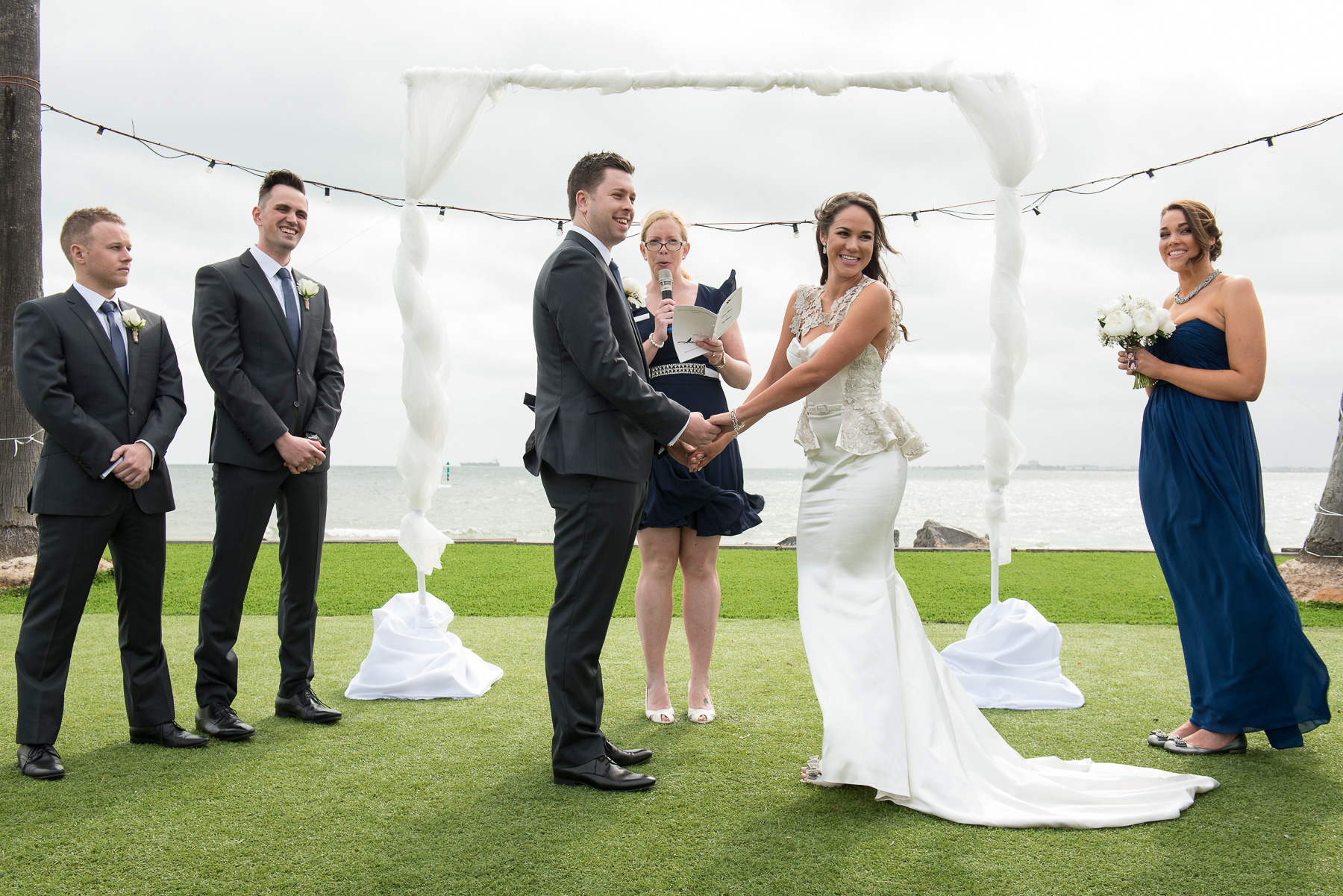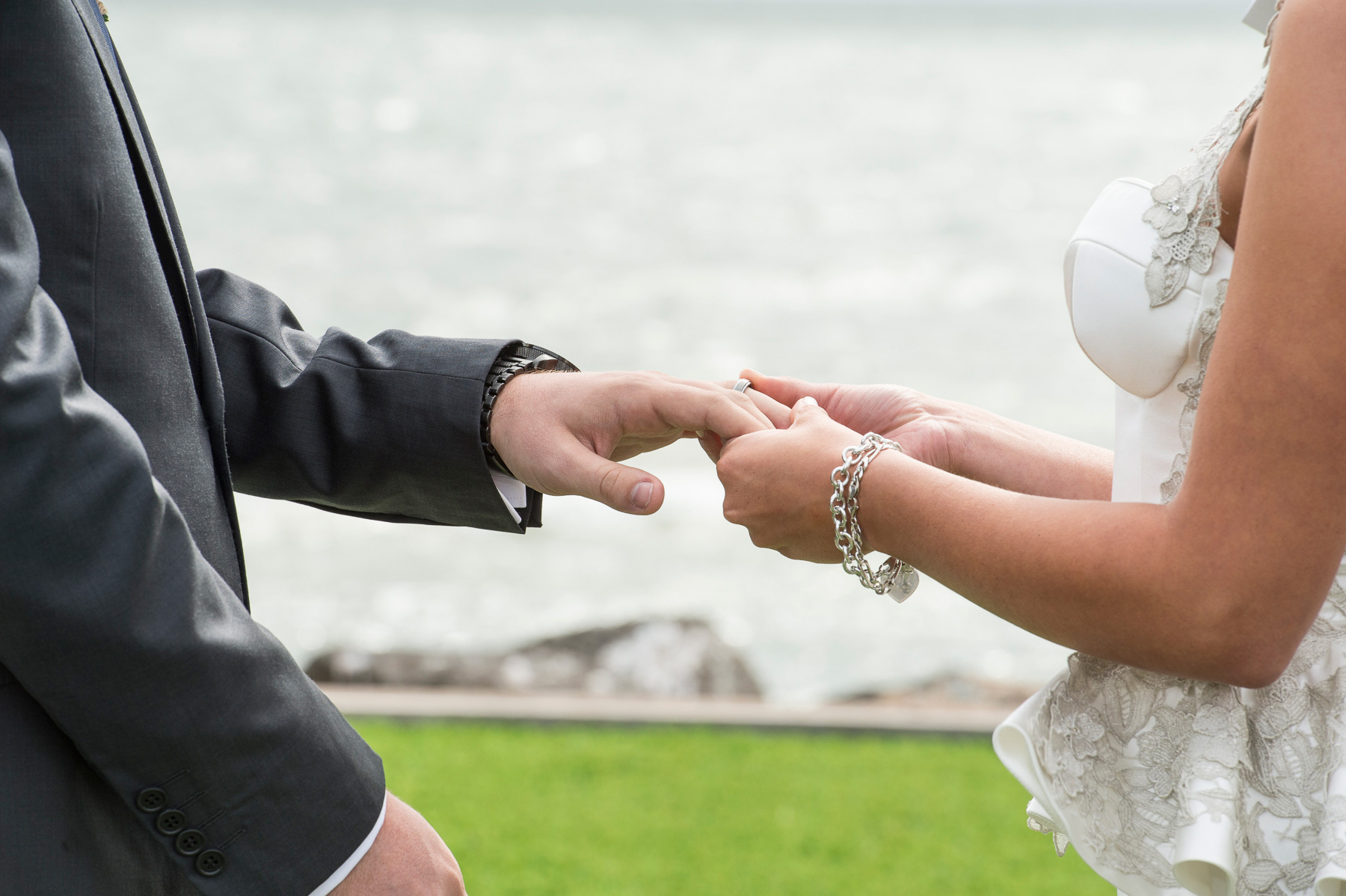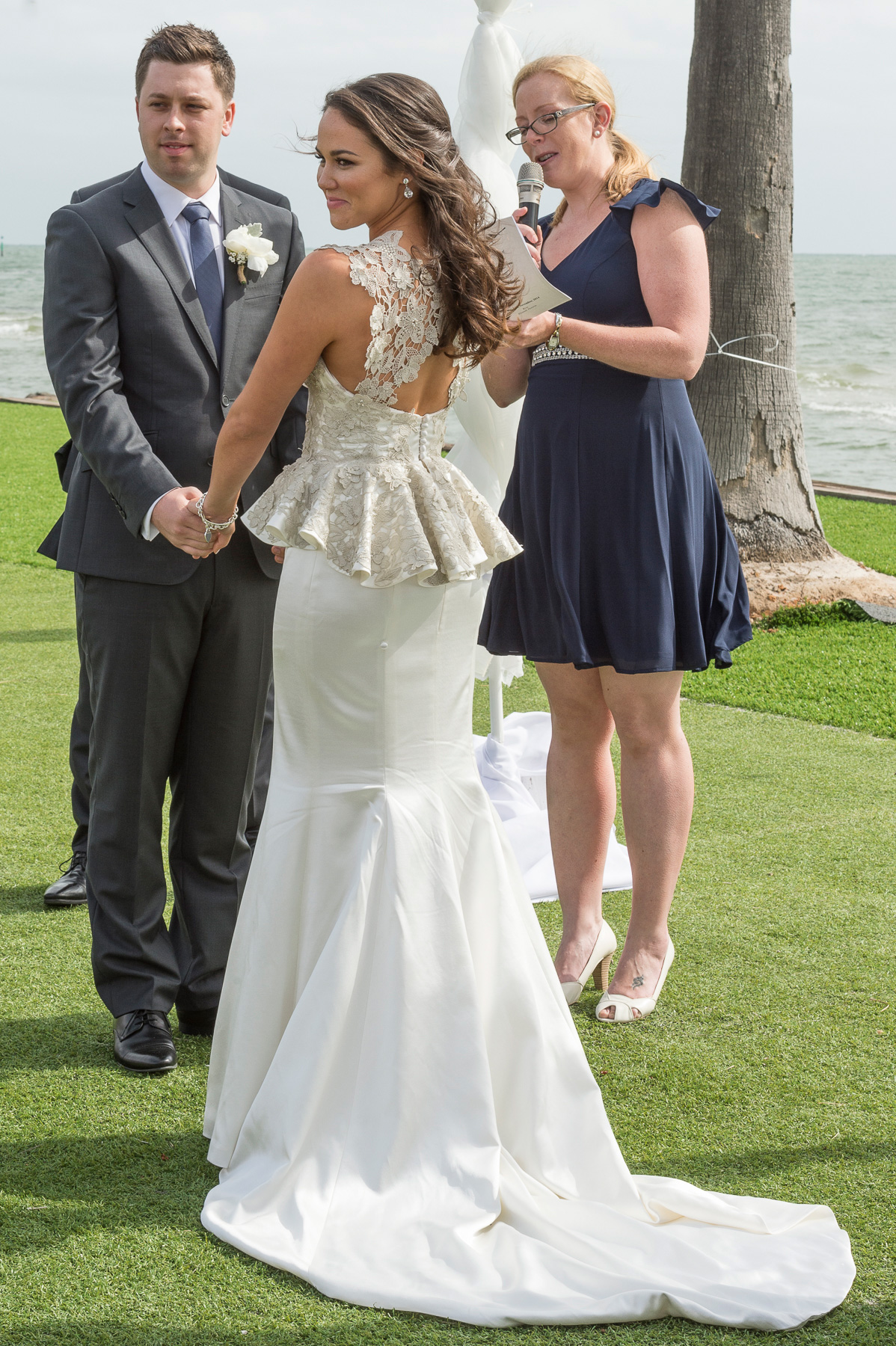 Emma was completely in love with more than just Tim on her wedding day – her Jason Grech gown. "Stunning French lace detailing complete with hand stitched Swarovzski crystals."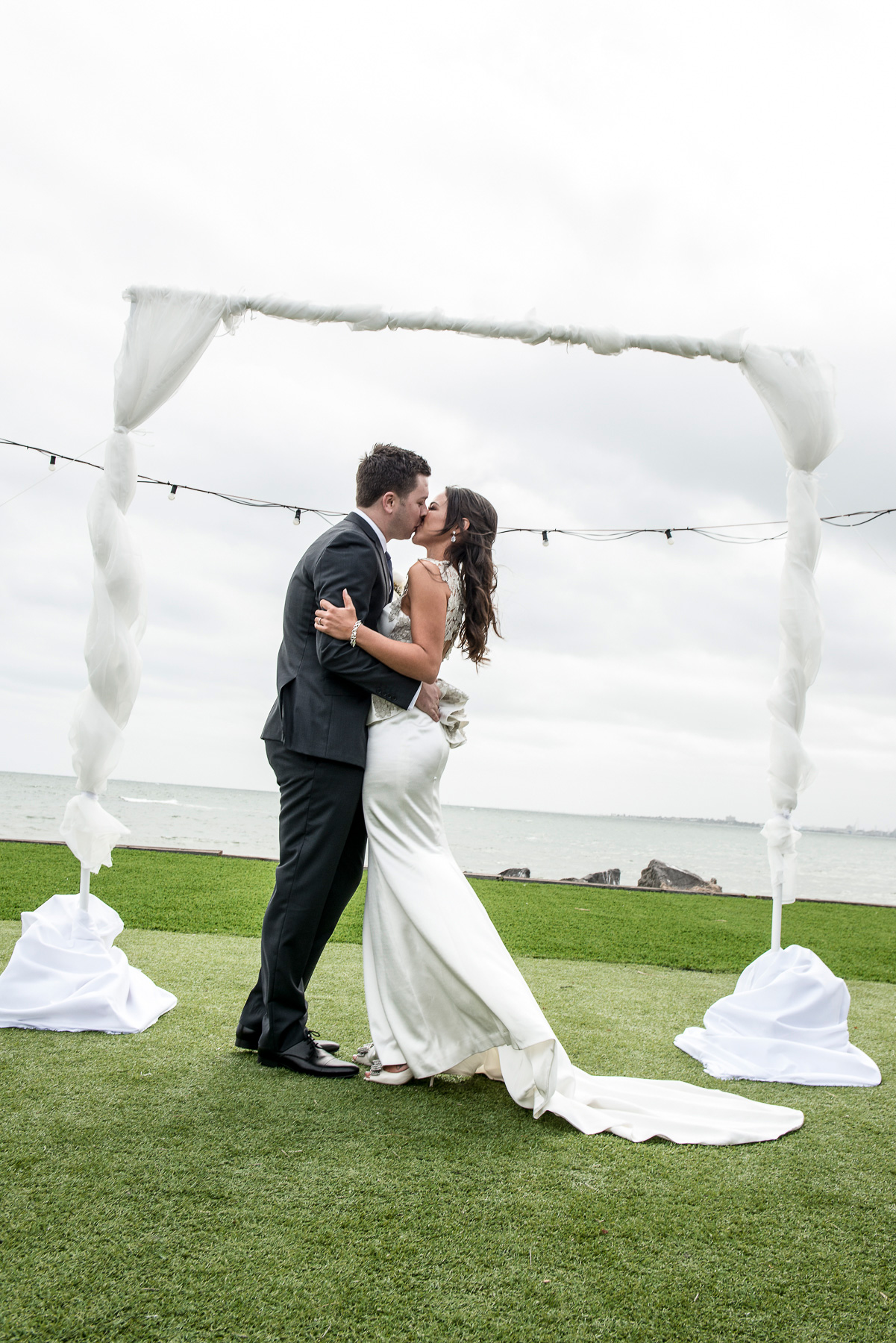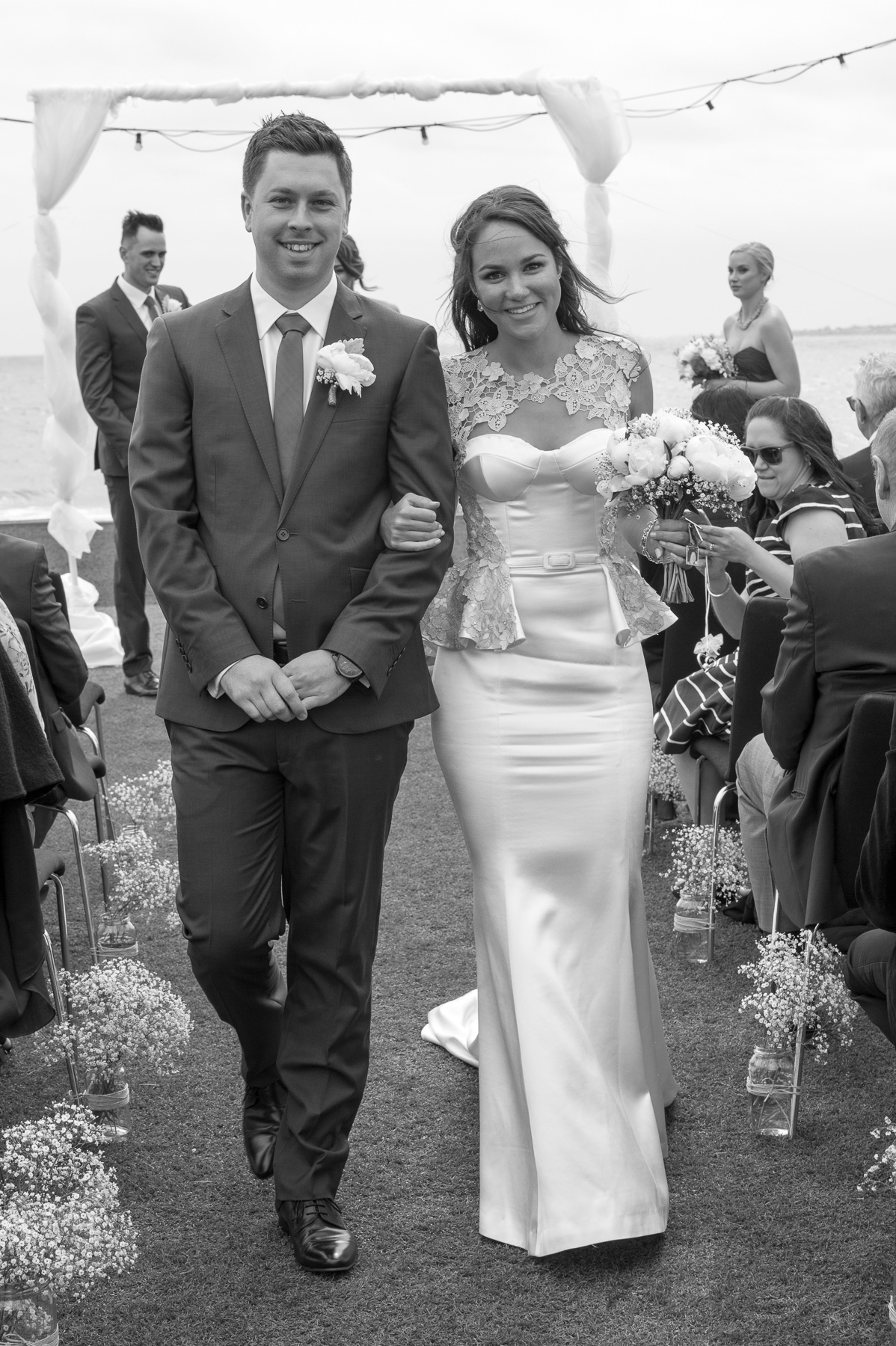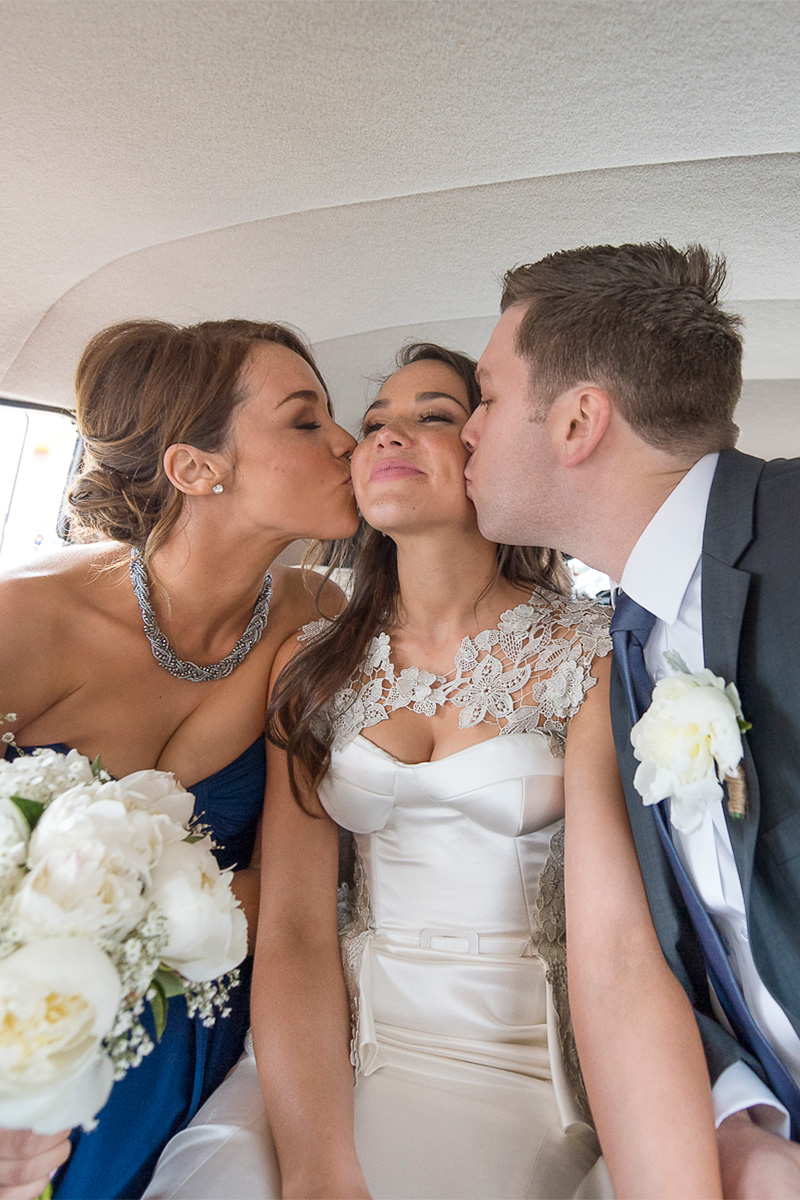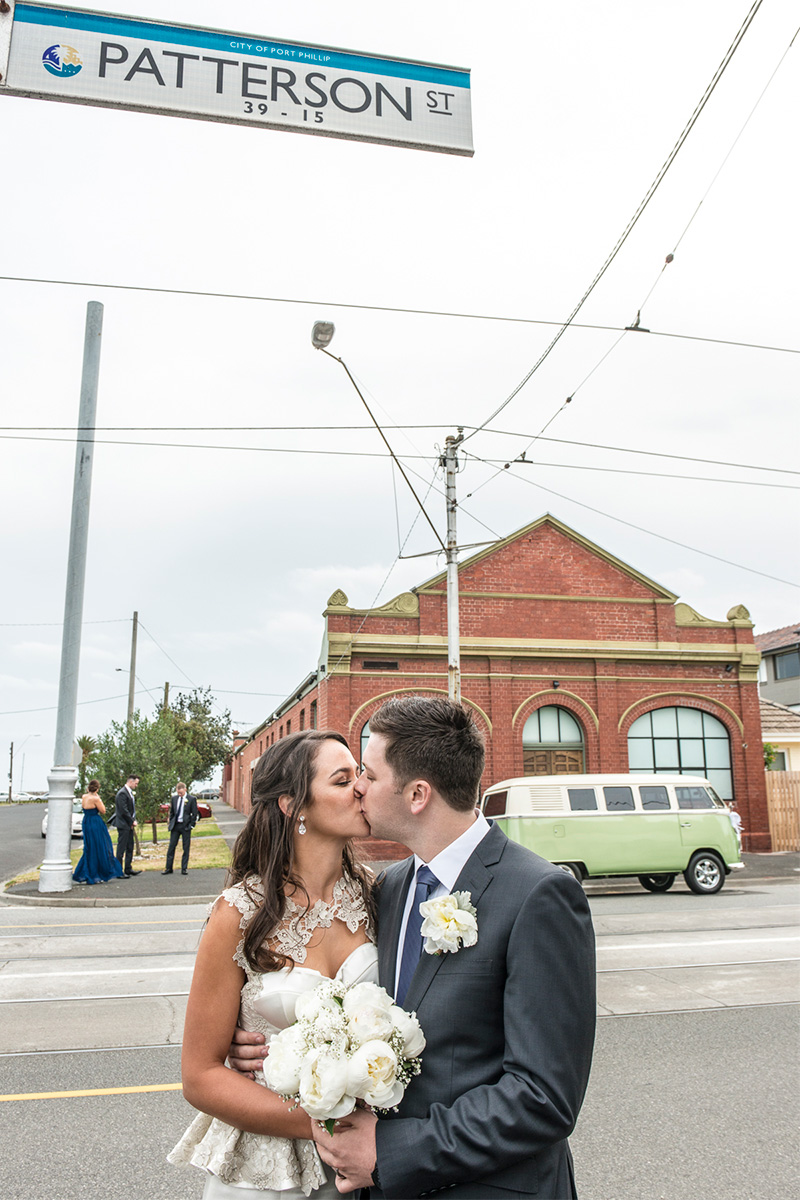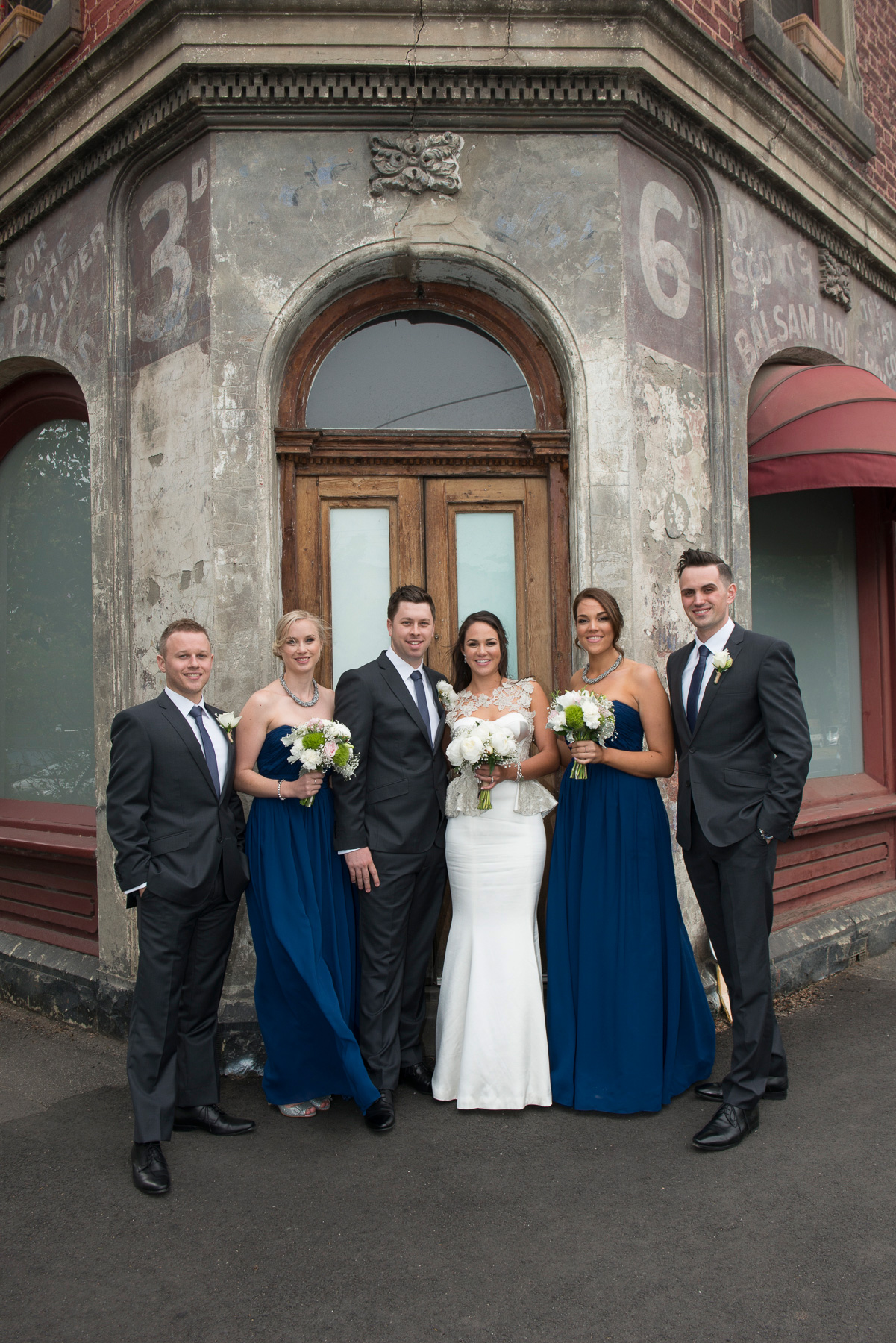 The bridesmaids' strapless navy blue dresses were from Kylie J Bridal.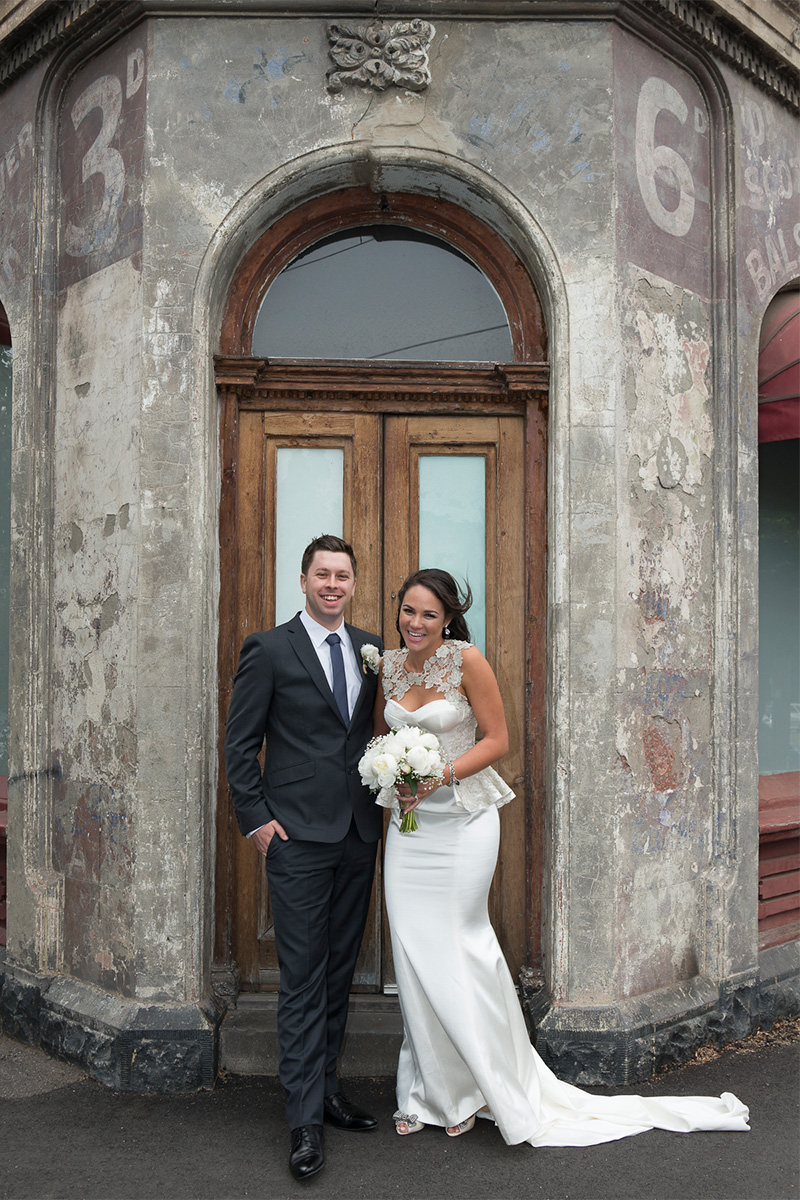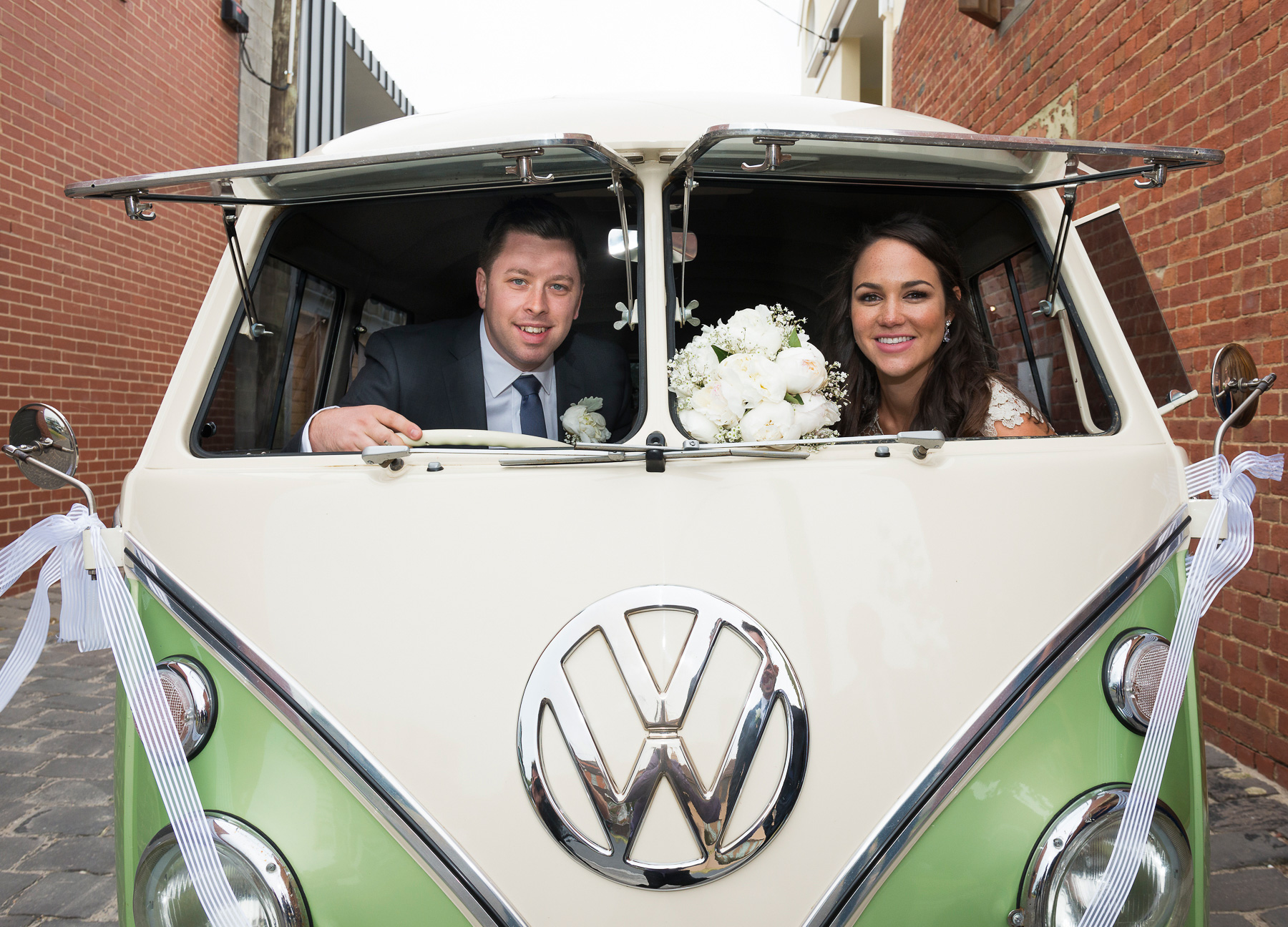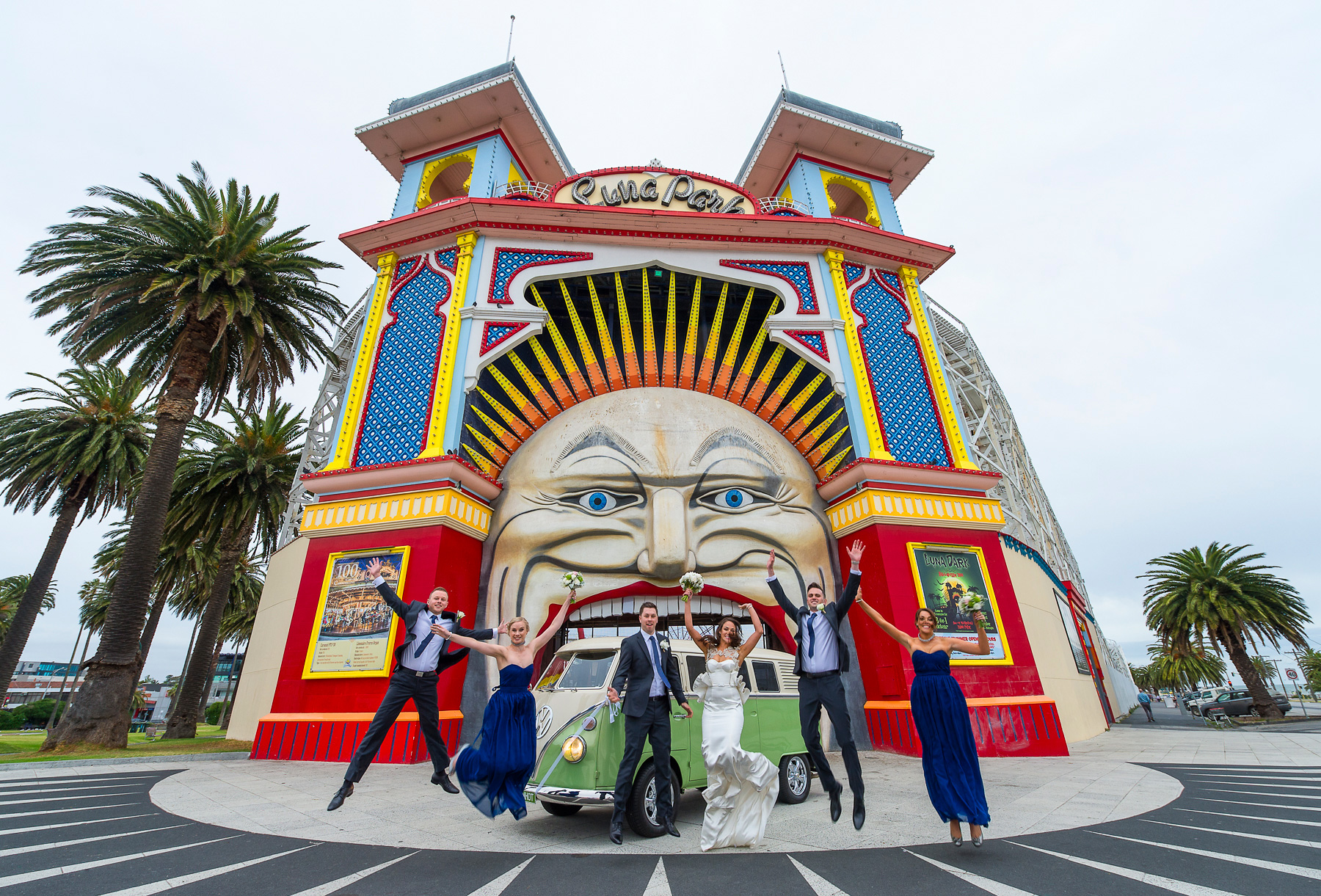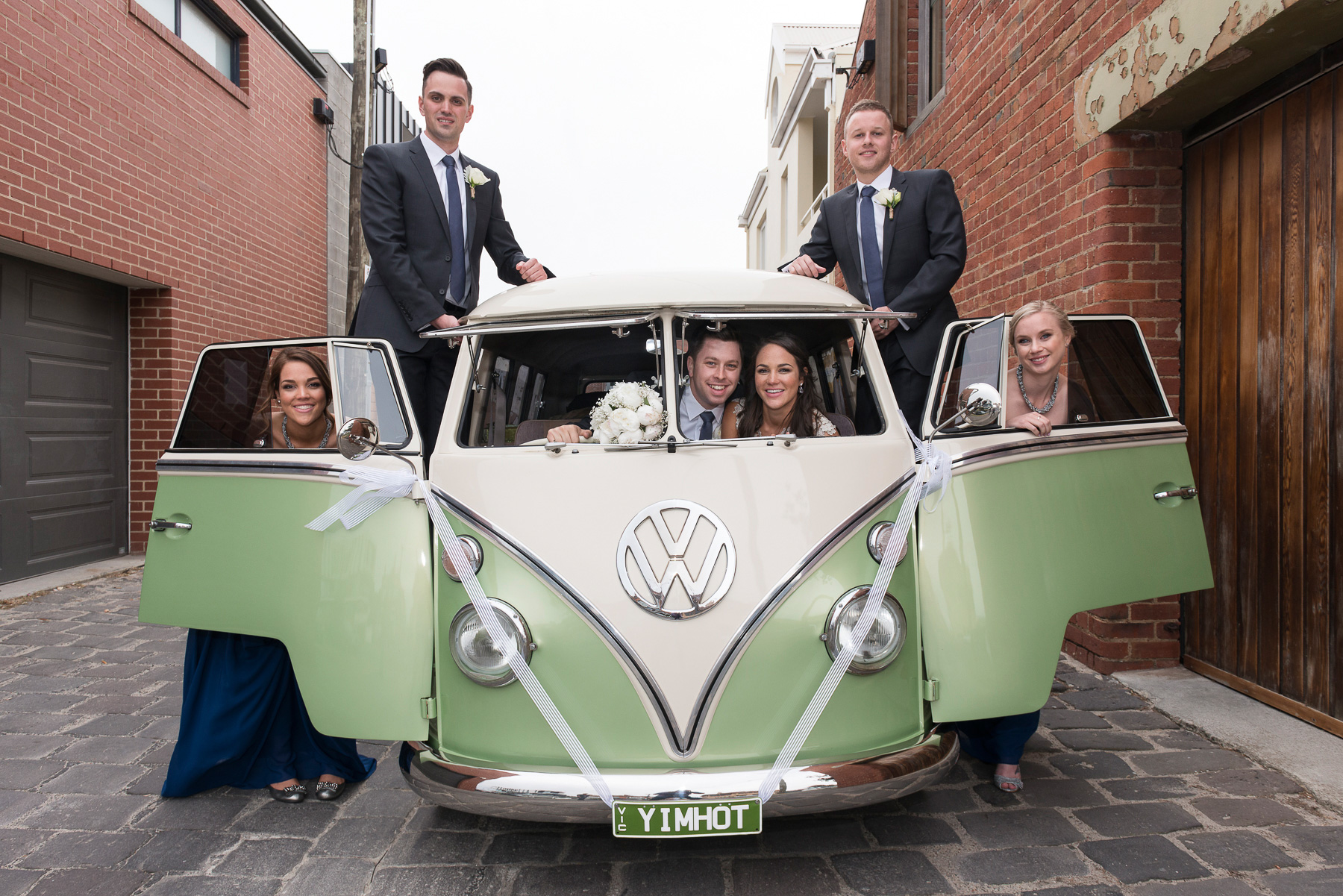 "We hired My Green Girl and absolutely loved her," says Emma of their Kombi from Kombi Celebrations.