There's lots to love about the earthy beach wedding of photographer and graphic designer Emma Hill and hubby Joe Strangio. Starting with the proposal.
Six years after they met and another five before they said I do, Emma, now 36, defied convention by proposing to Joe, 45, in a handwritten message on her midriff that read, "Will you marry us?"… the 'us' referring to Emma and her then five-year-old son Dylan.
Evidently, he said yes!
With creativity coursing through her veins, Emma revelled in designing much of the summer event. She chose a natural yet sophisticated black, ivory and grey colour palette, and designed and sourced the stationery, bridal party outfits, and even the ceremony at McCrae Foreshore on Victoria's Mornington Peninsula.
Exchanging vows under two giant balloons, one of the more poignant moments of the day was when 16-year-old Dylan stood before 100 guests to read the words of a song written about Emma and Joe by his late musician aunty – Emma's sister.
Music continued as a strong theme throughout the celebrations, with the couple's good friends and up-and-coming artists performing acoustic tunes during the nuptials, and Dylan again making his mum and new step-dad proud singing a song just for them at the cocktail reception "that left barely a dry eye in the house," smiles Emma.
"Then for our bridal waltz," she adds, "we started off with a beautiful melody by Adele, then broke into 'Gangnam Style' with the bridal party, much to the surprise of our guests."
"It was a great intro to a night filled with dancing and loads of laughs."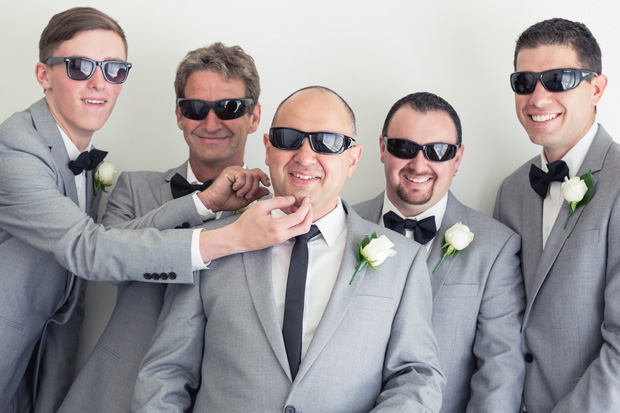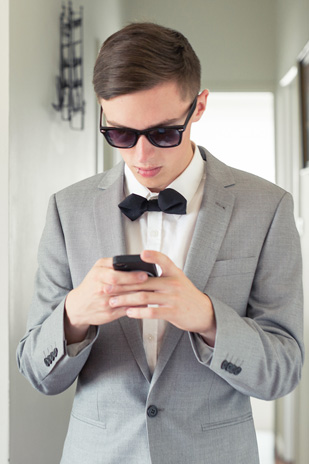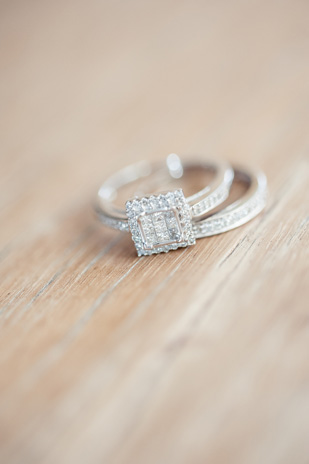 Emma's son Dylan was one of Joe's groomsmen, wearing a light grey suit, white shirt and black bow tie from Roger David.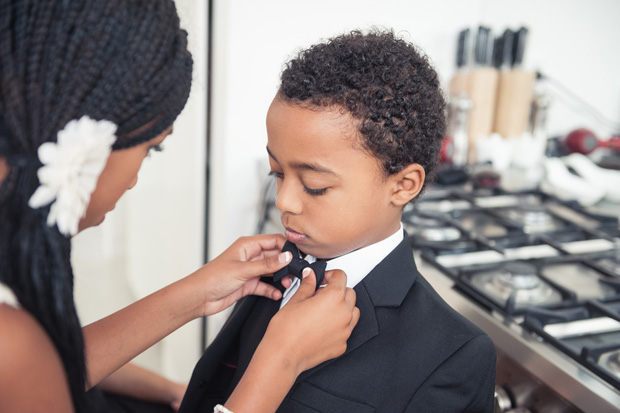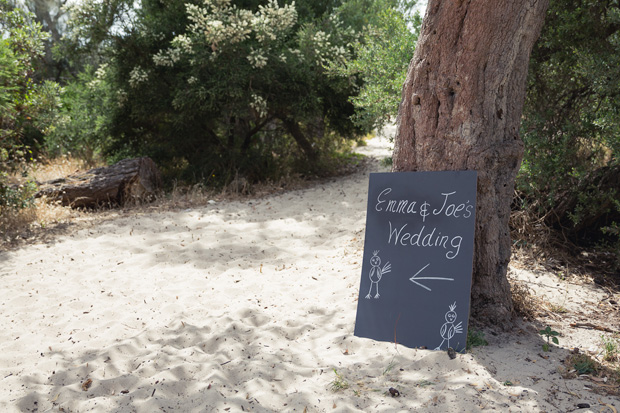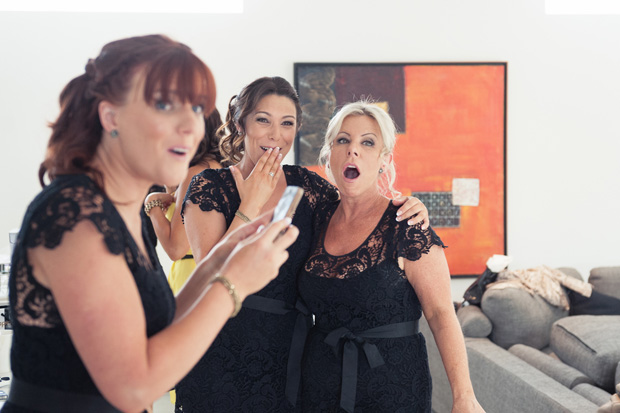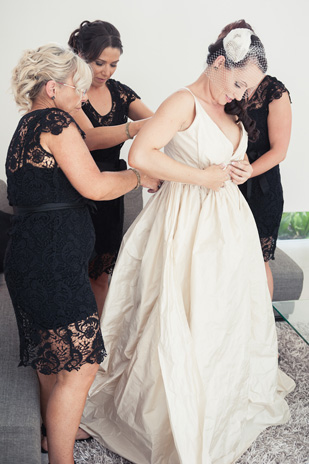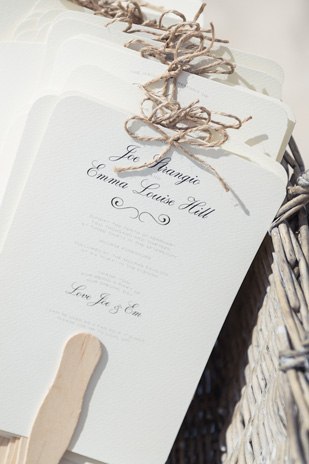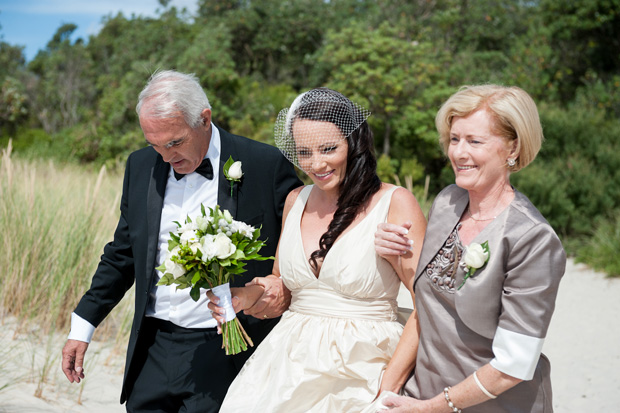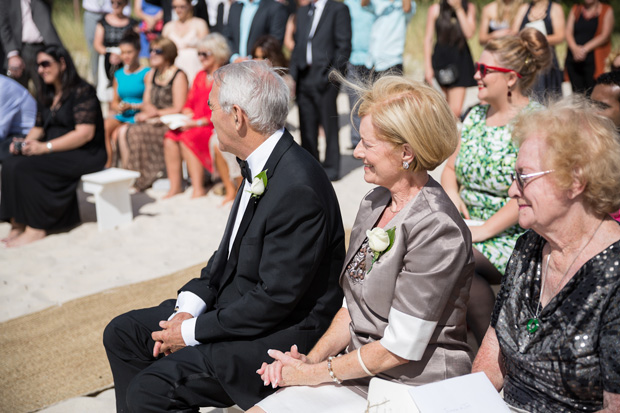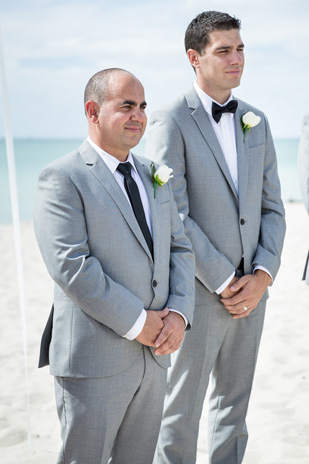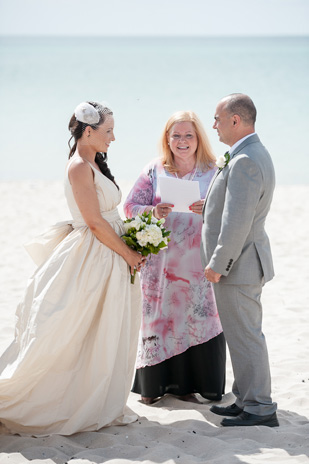 "I just LOVED my gown!" gushes Emma of her d'Italia silk taffeta wedding dress. "An awesome experience."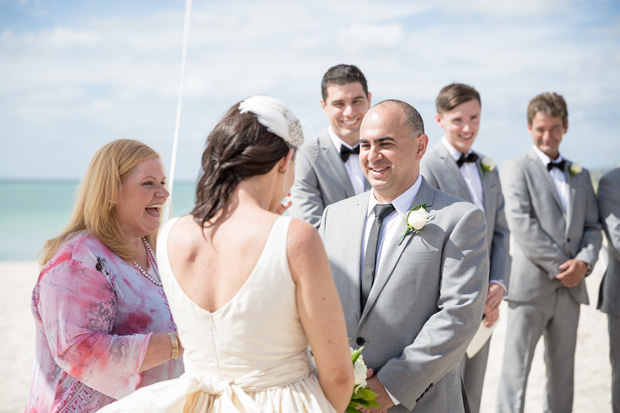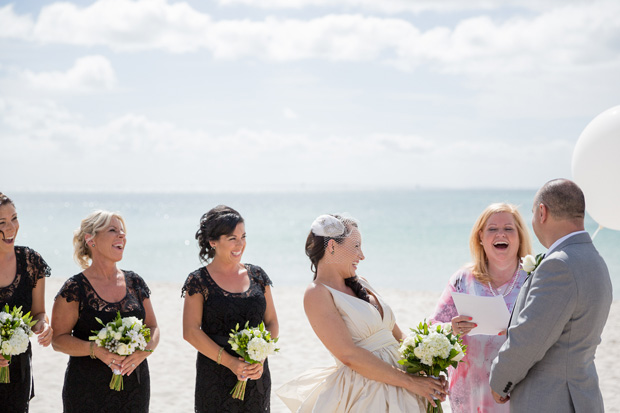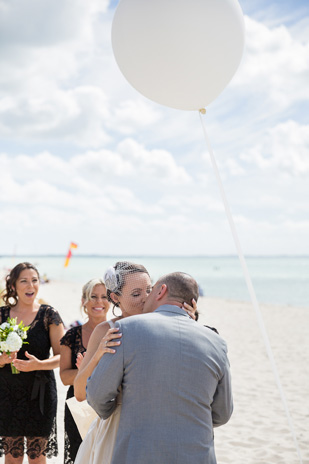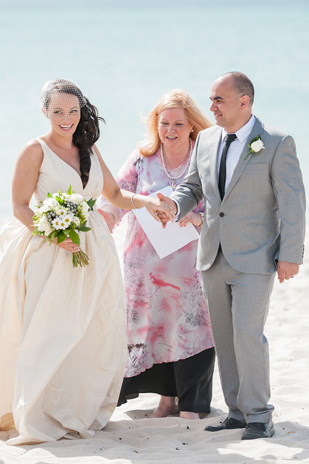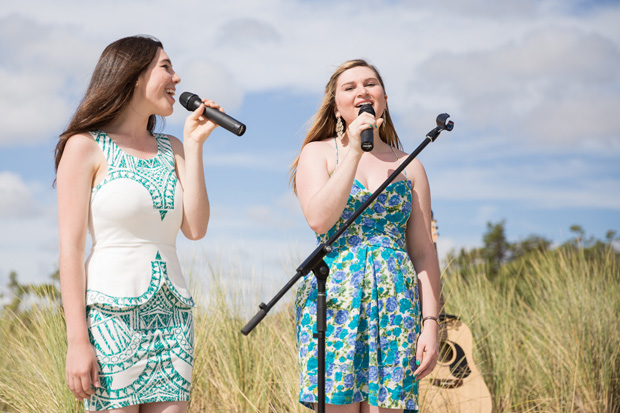 Melbourne artists Jessica Fairley and Alison Ainsworth, who have recently started touring with Kate Ceberano as back-up singers, sang for the couple during their beach wedding ceremony. "They are both very talented young artists," says Emma.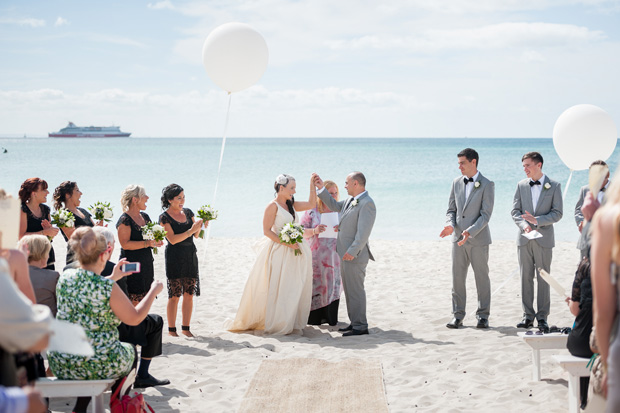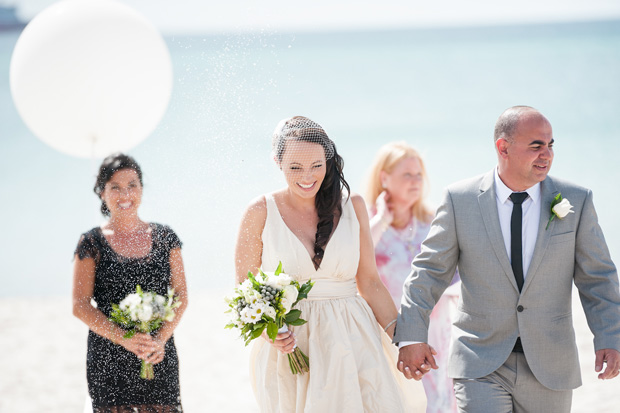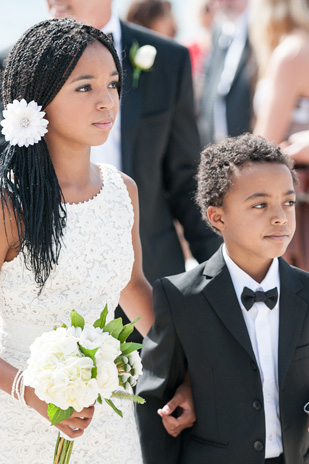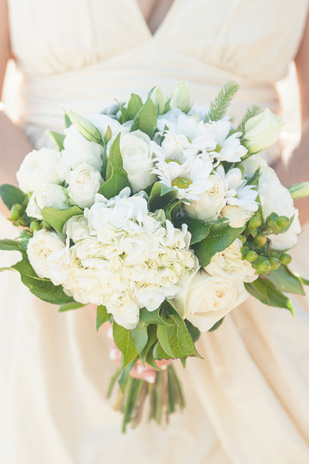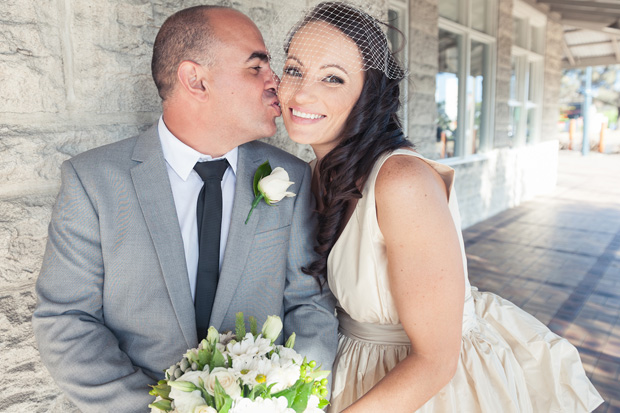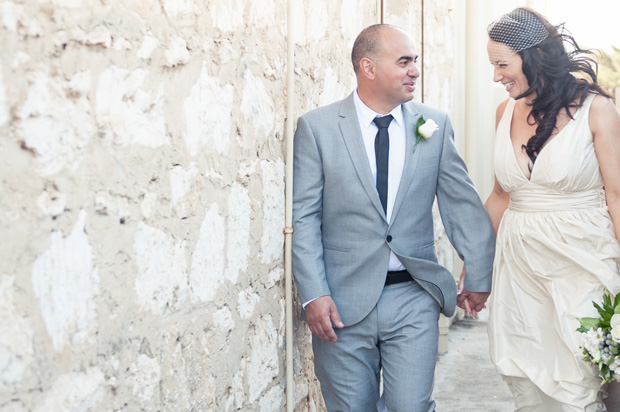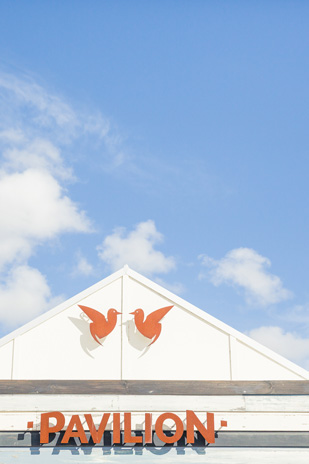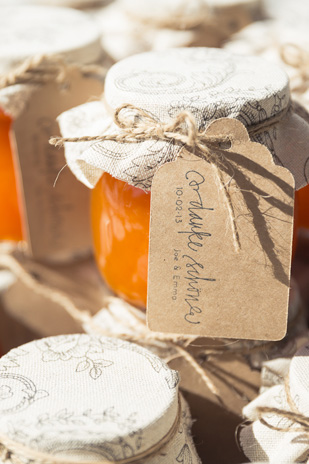 A laid back cocktail reception for 100 guests was held a McCrae Pavillion, Emma injecting more of her creativity into handmade items such as the jam jar favours (jam made by Joe's mum), kids' corner and a DIY photobooth.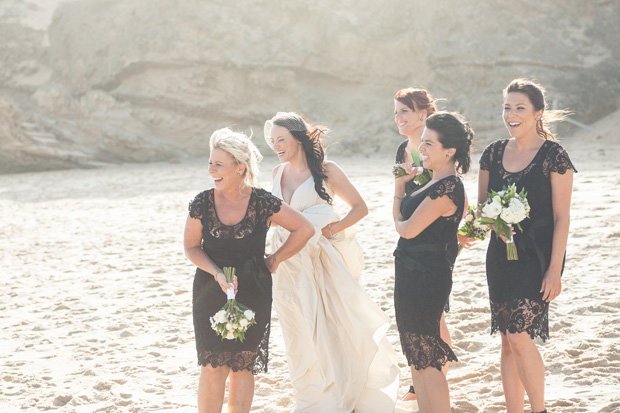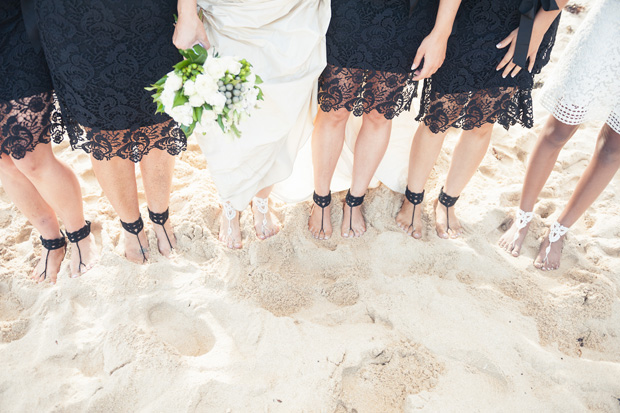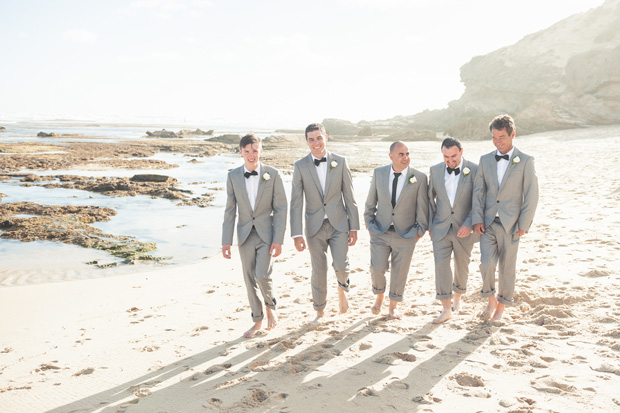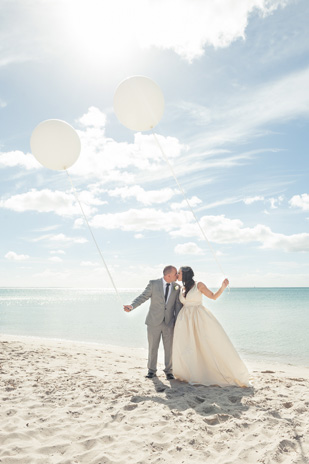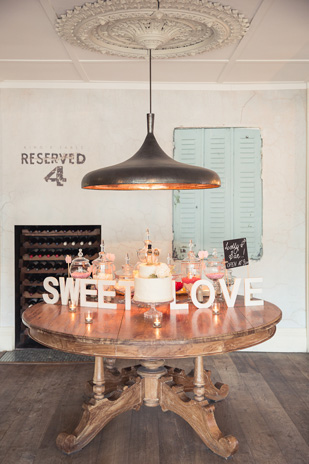 The self-designed lolly buffet was "the biggest and most beautiful, taste tantalising array of treats I have ever seen!" laughs Emma.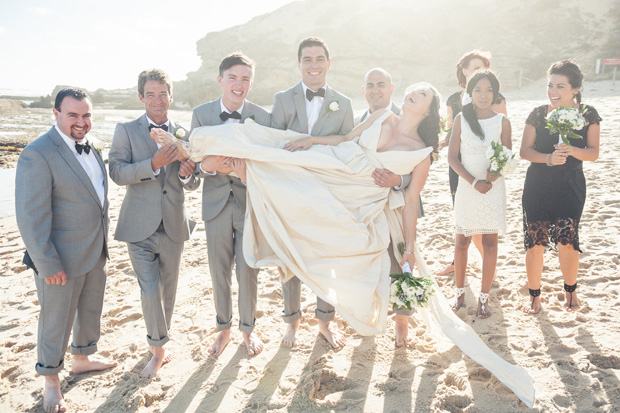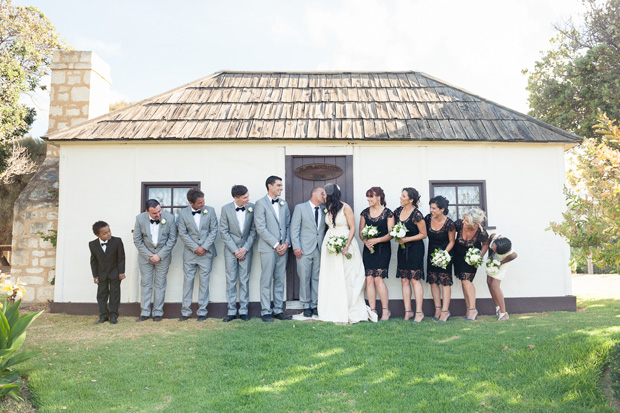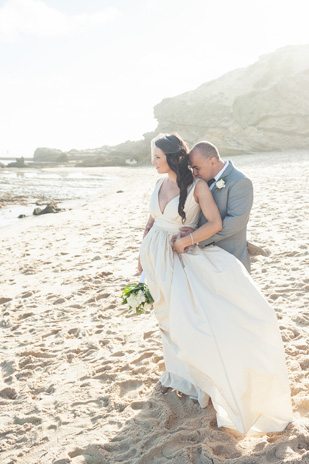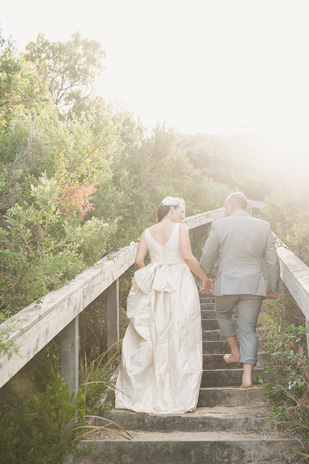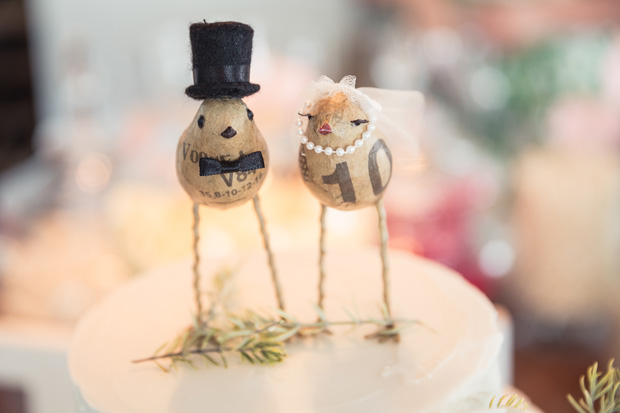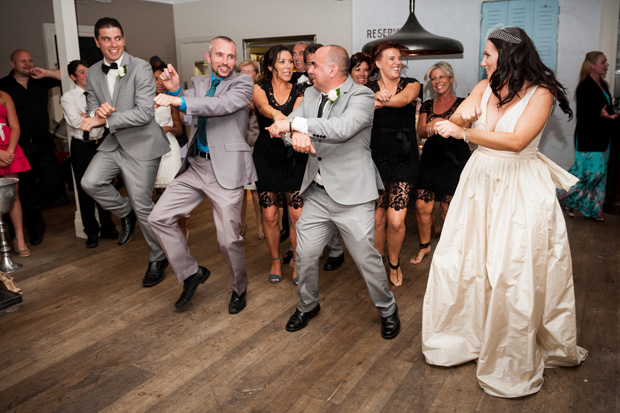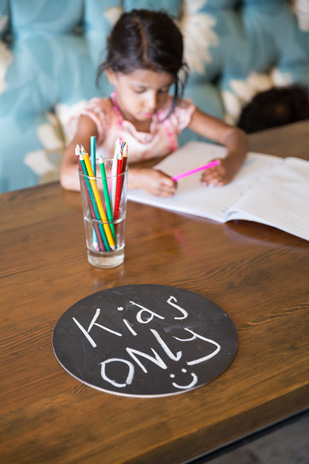 "Purely euphoric" is how Emma describes the day. "We couldn't get the smiles off our faces!"
Photos courtesy of Milk Photography.