Elise and Daniel knew they wanted something unique for their special day, and what's more unique than a New Year's Eve wedding on a boat?
After two years of meticulous planning, the Melbourne couple, aged 29 and 30, tied the knot amongst 120 family and friends on the last day of 2018. The day began with a lot of fun, according to the bride, with endless selfies and Disney karaoke on the way to their short-but-sweet Carlton Gardens ceremony.
The reception kicked off later at Docklands aboard the Carol Dee. In lieu of bomboniere, guests were treated to glow sticks, bubbles and party poppers to ensure 2018 went out with a bang.
"We sailed out to Williamstown and then back to Docklands for the midnight fireworks," says Elise. "Because we had a New Year's Eve wedding we had the benefit of that extra party factor, and it really made a difference. I was worried I'd be concerned about making sure everyone was having fun, but it really was the most amazing night."
Photos courtesy of Jave Lee Photography.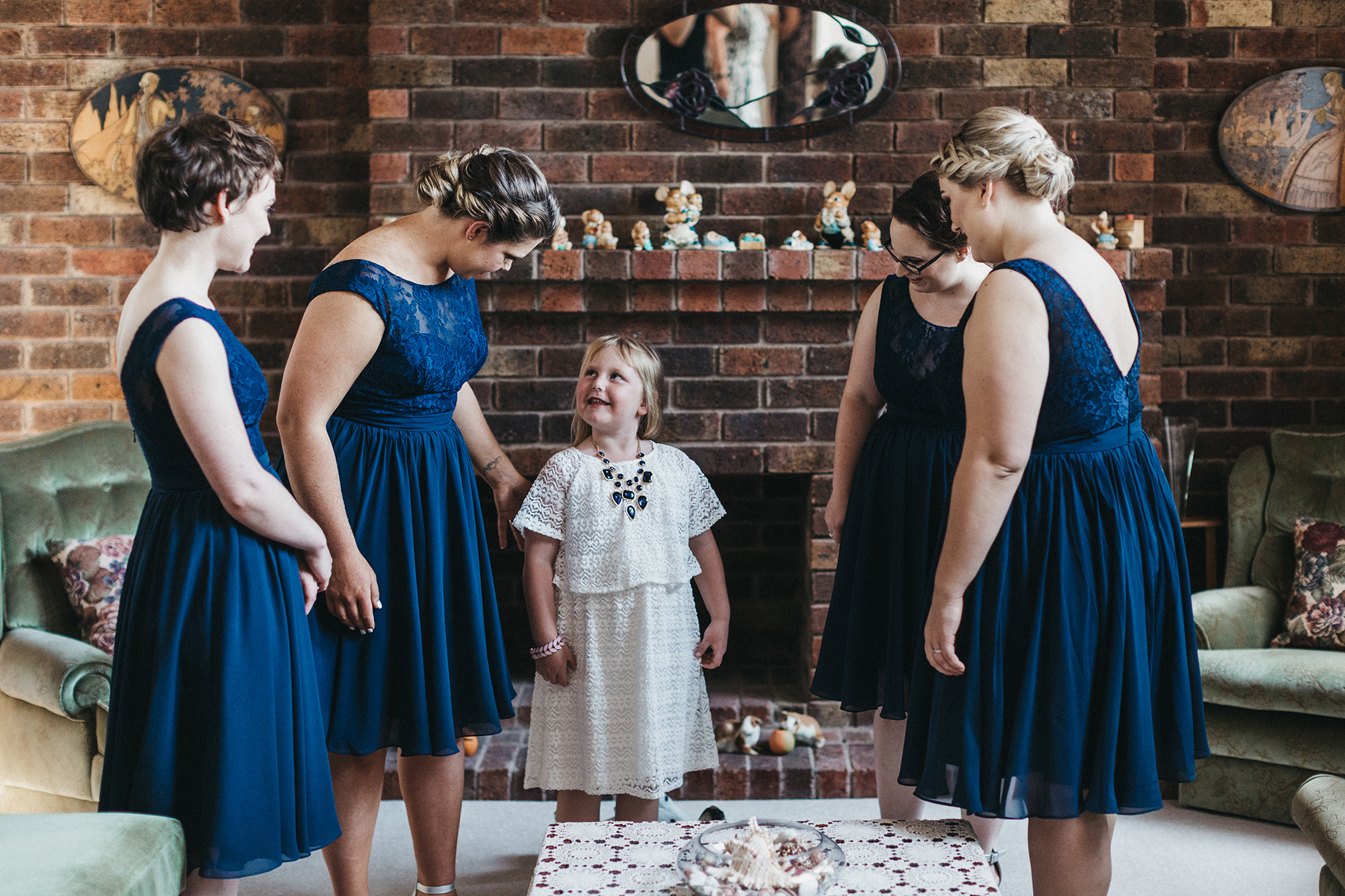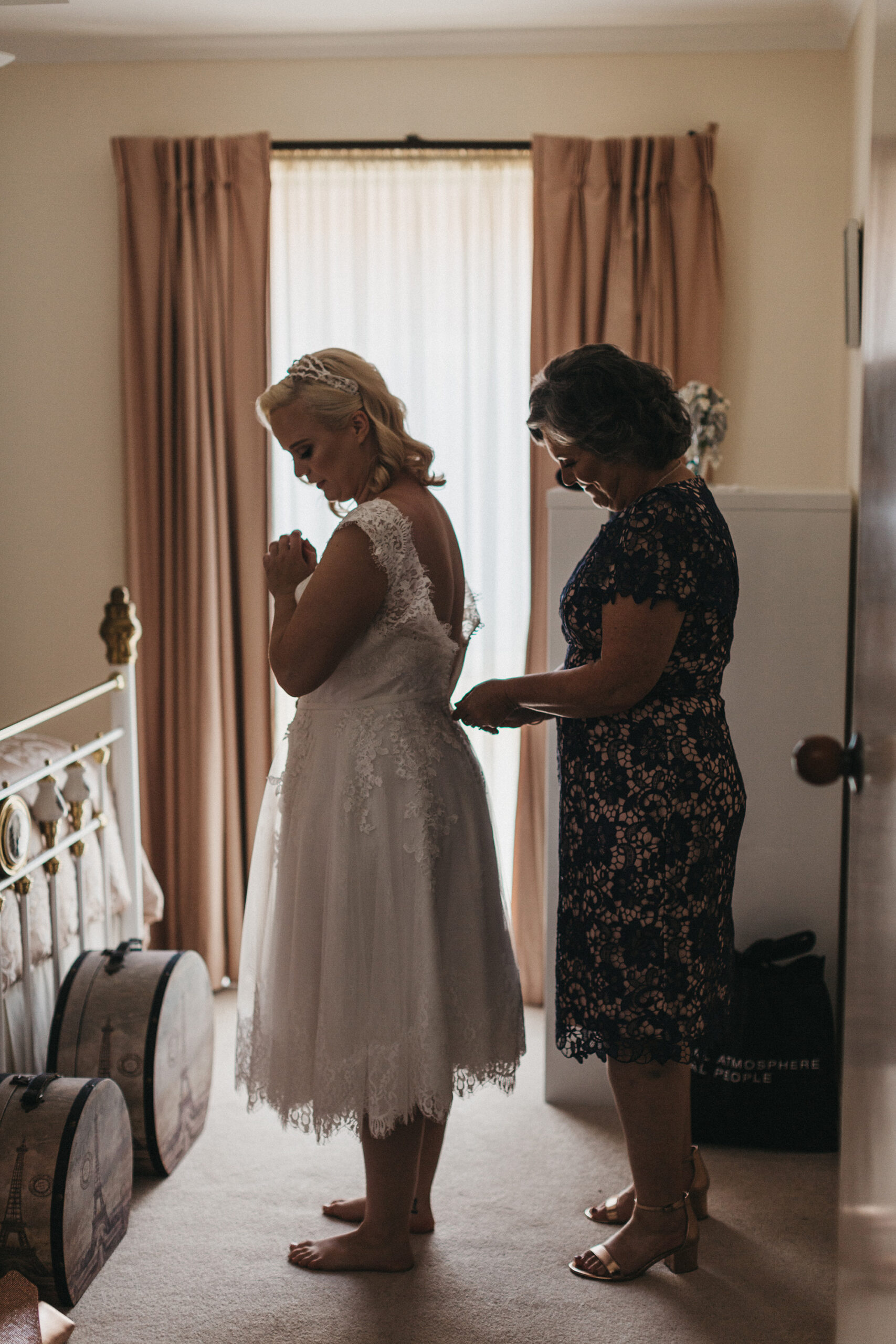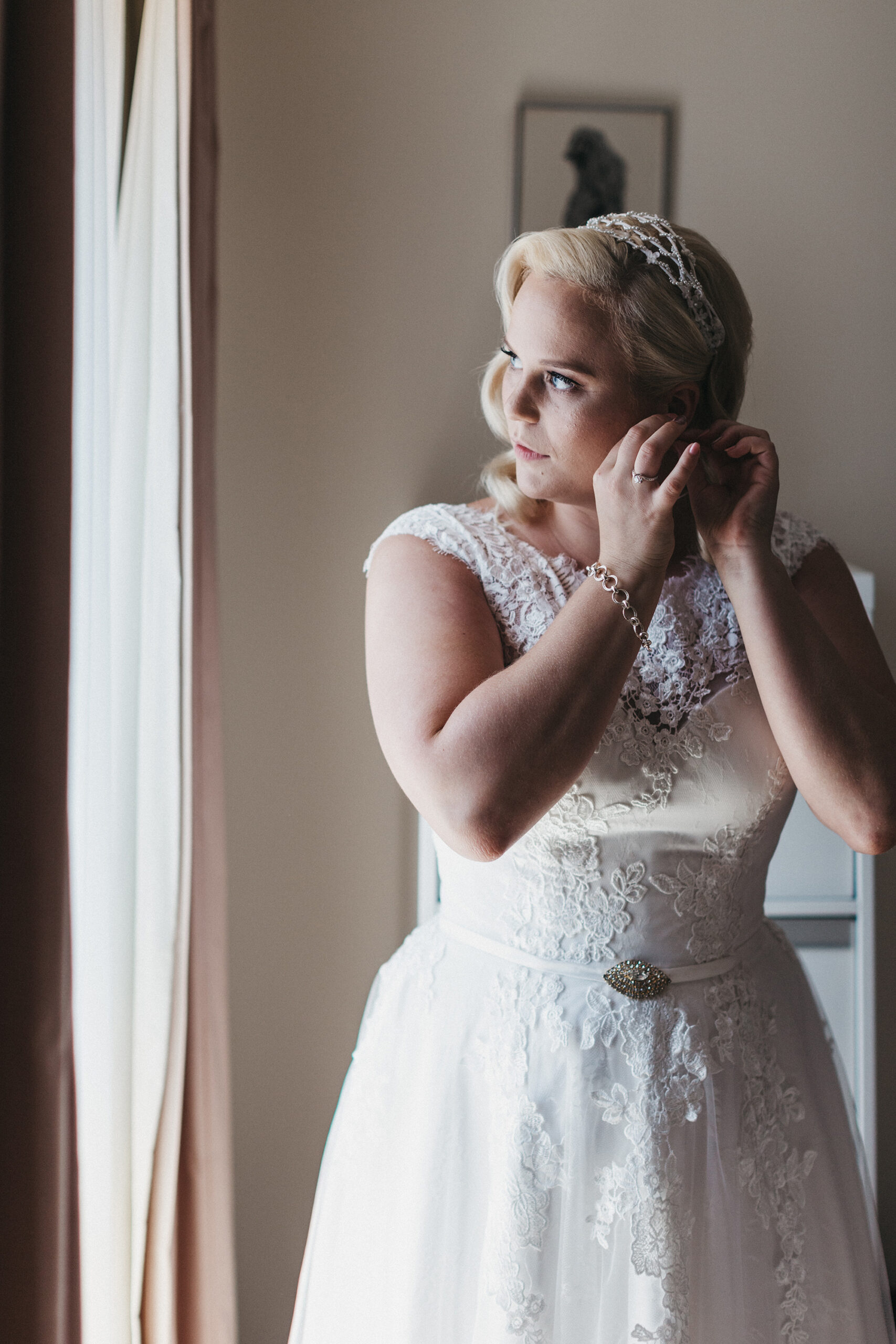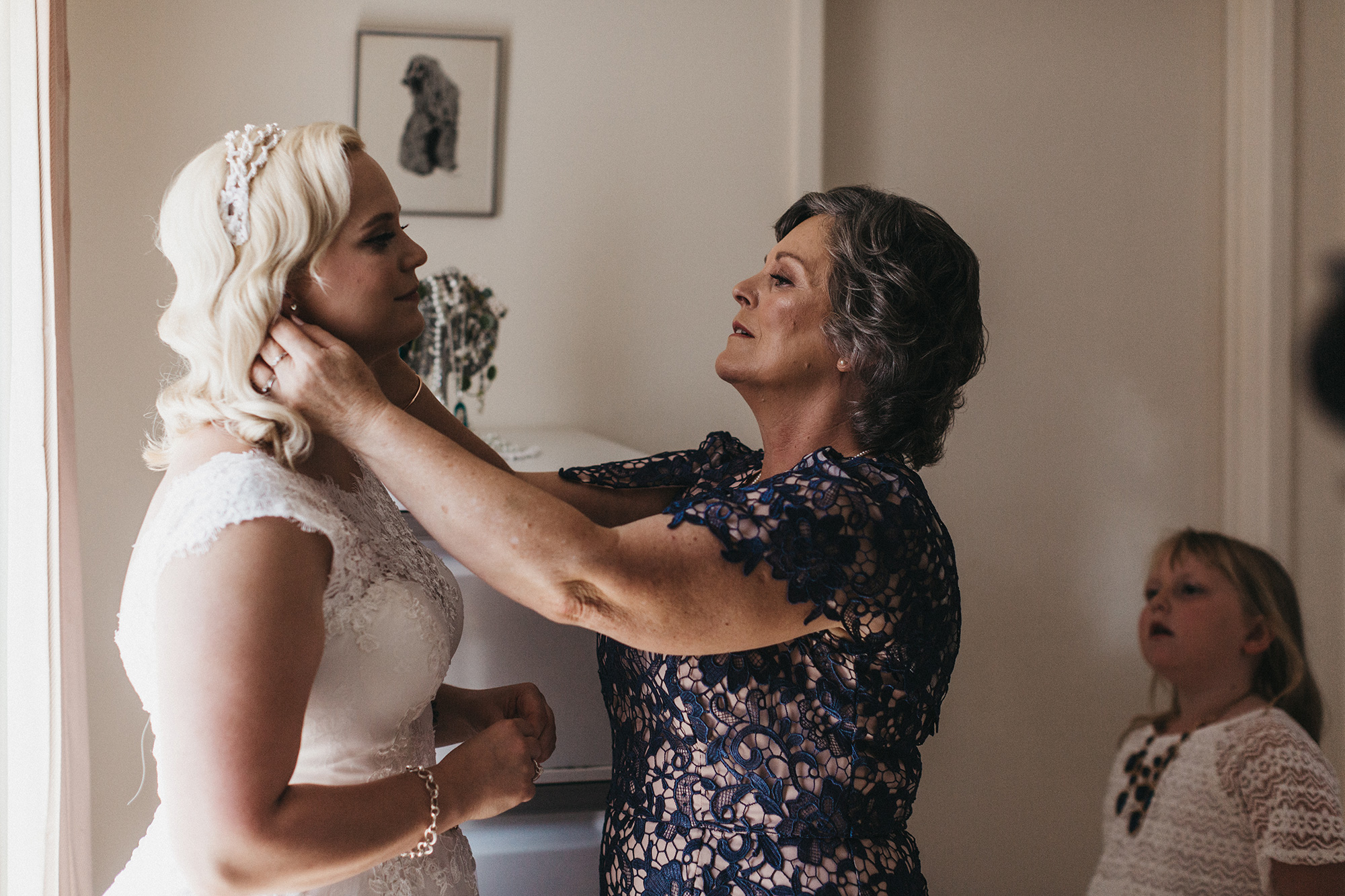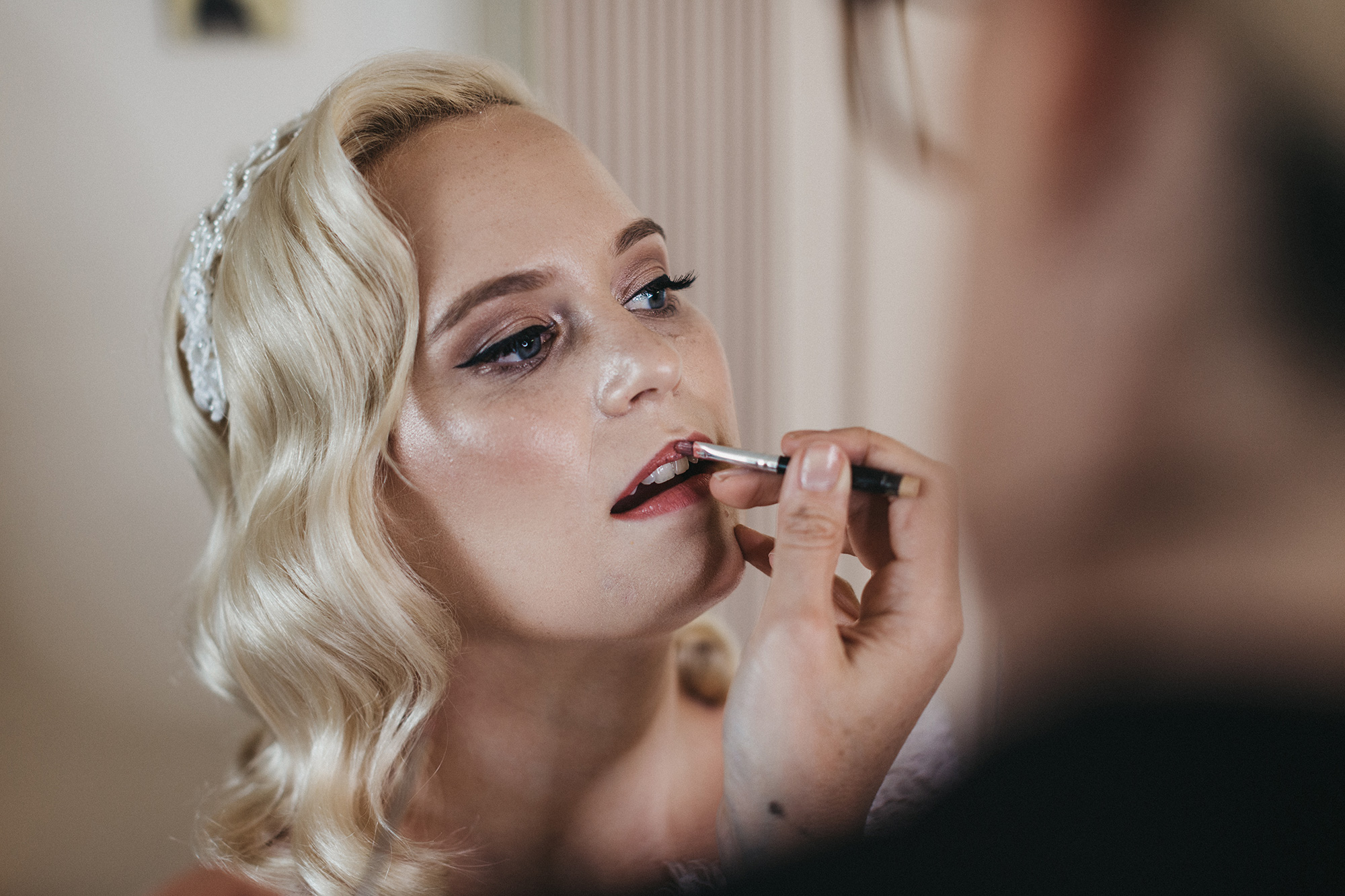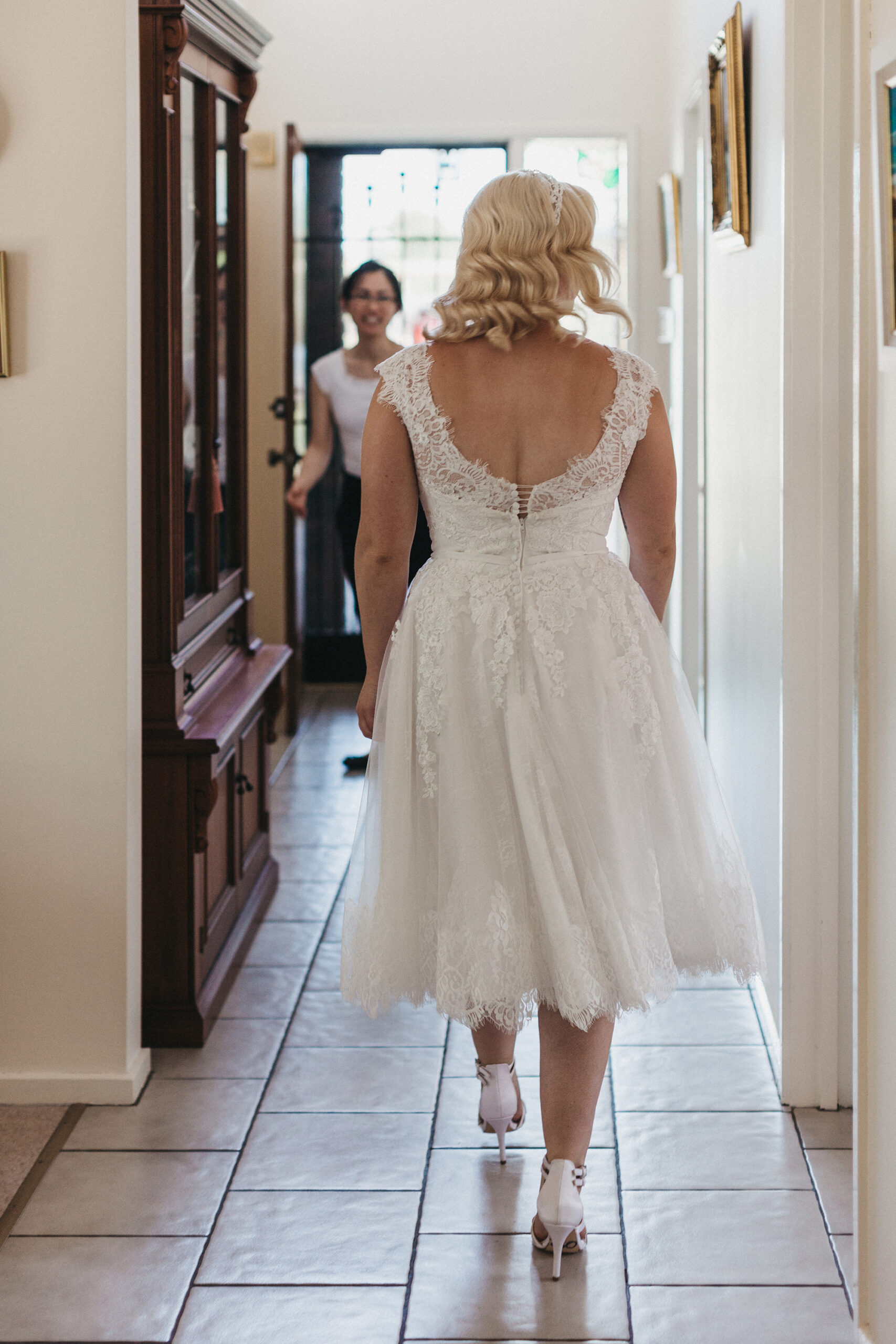 Elise chose a tea-length gown – something that really made a difference for the hot summer wedding.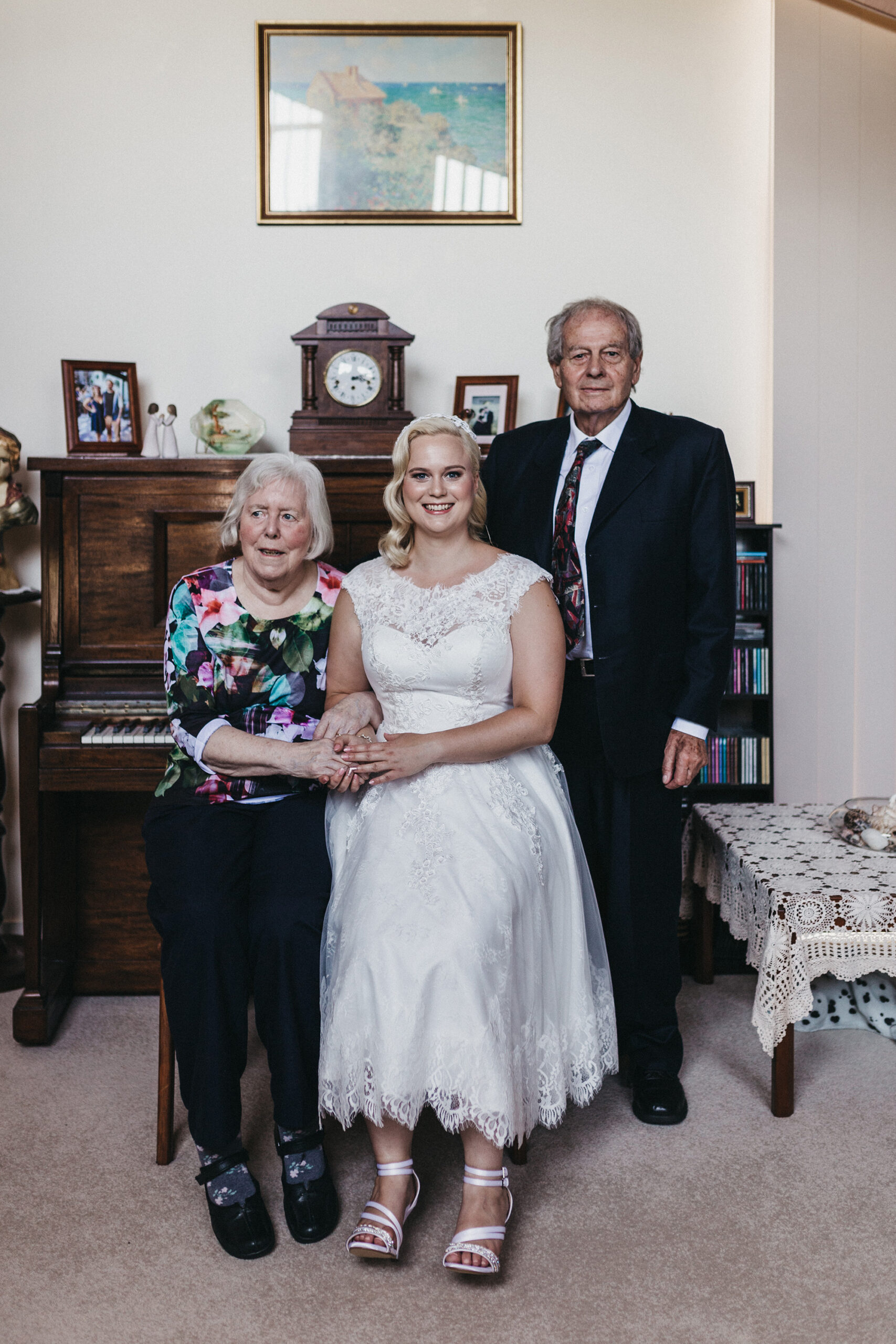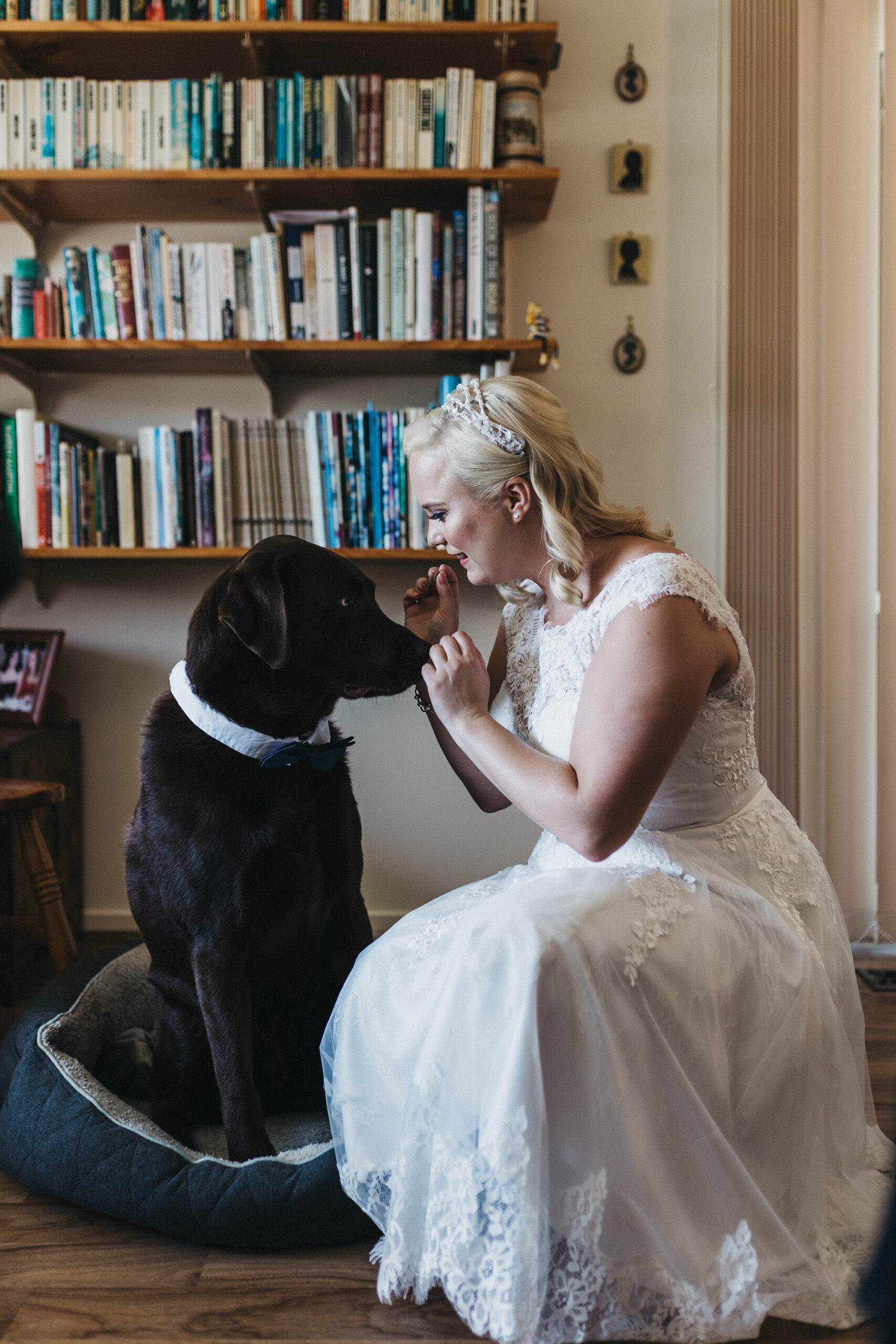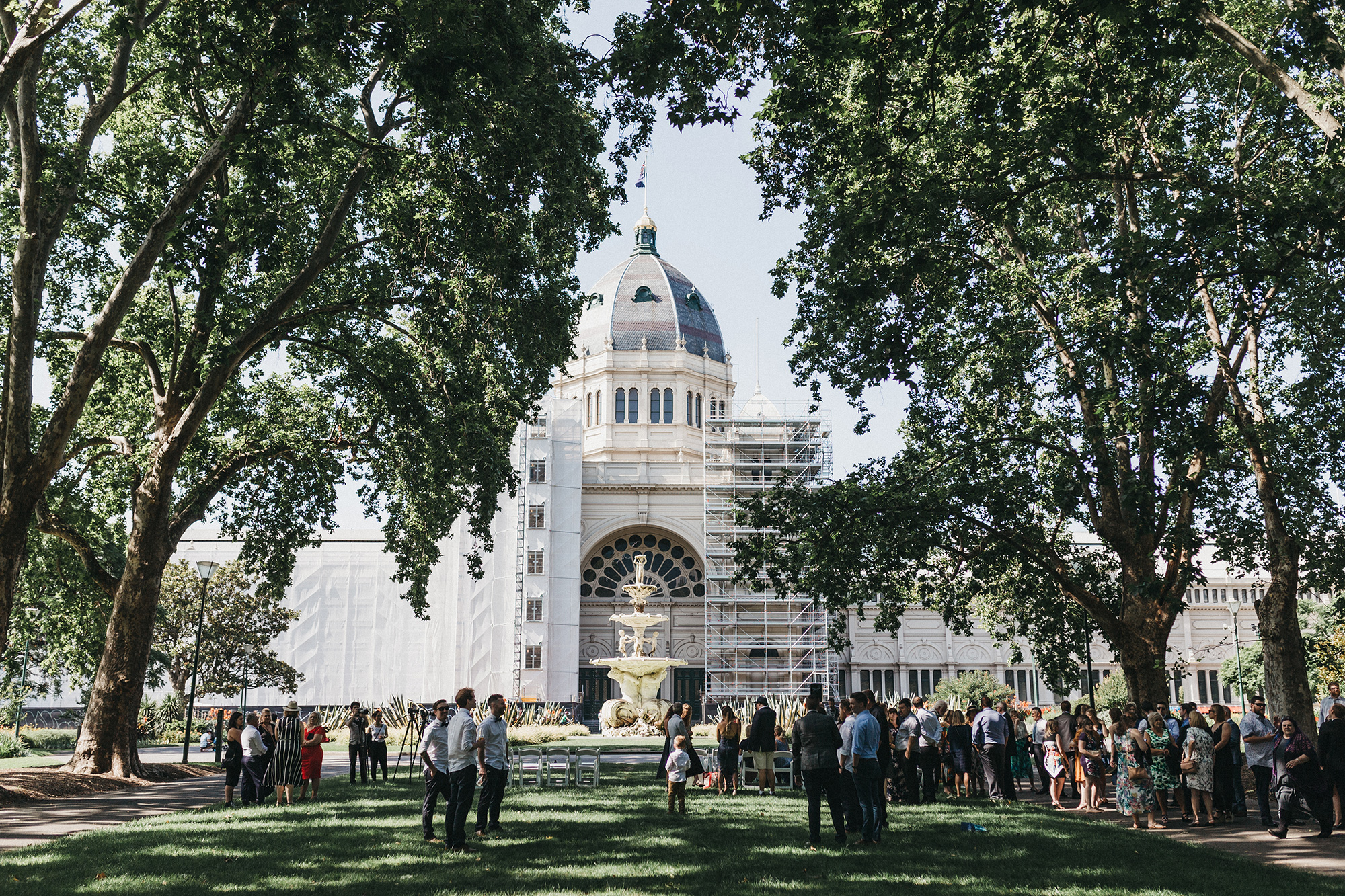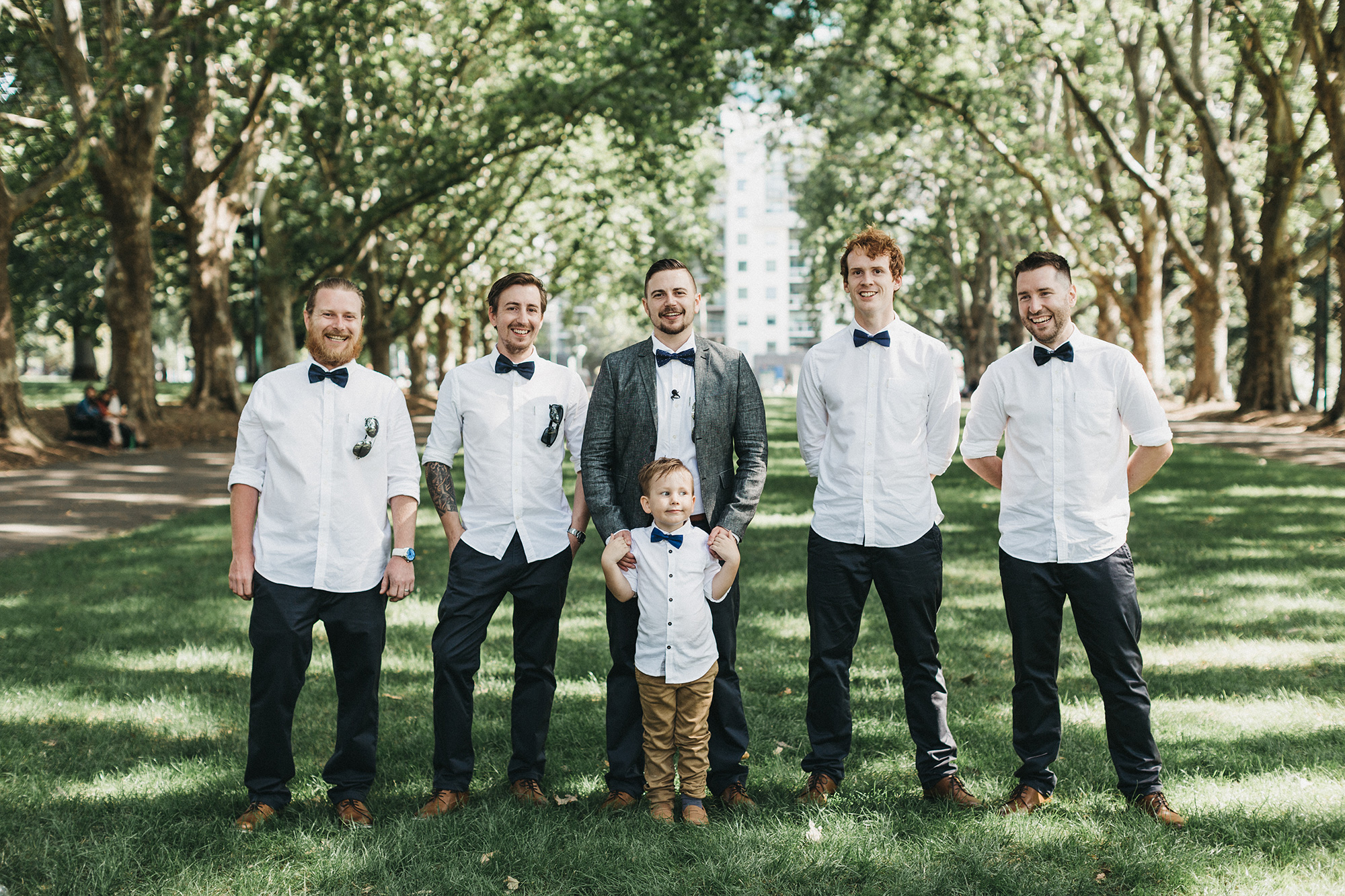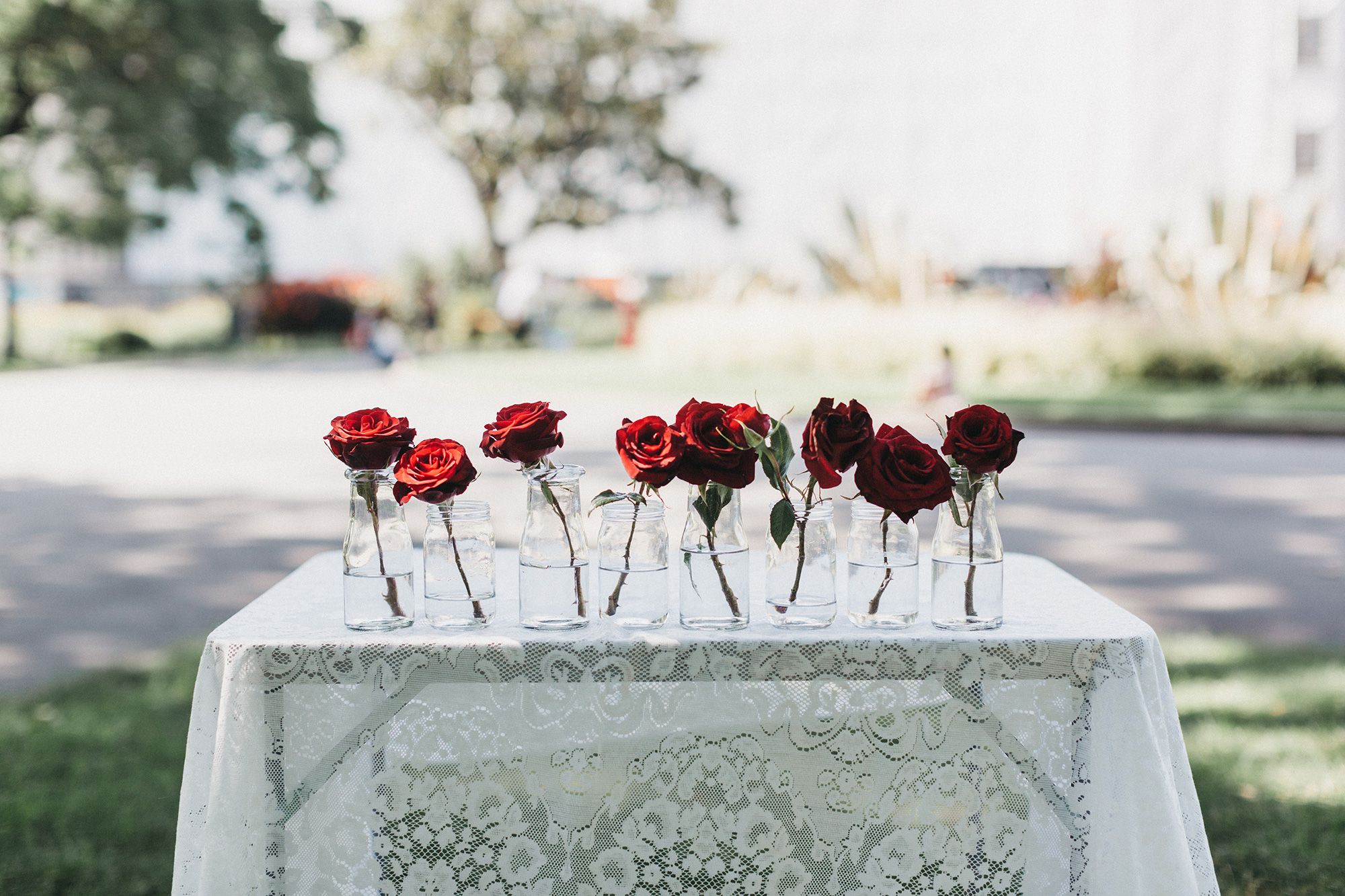 Elise and Daniel had one rose to represent each of their grandparents on their signing table.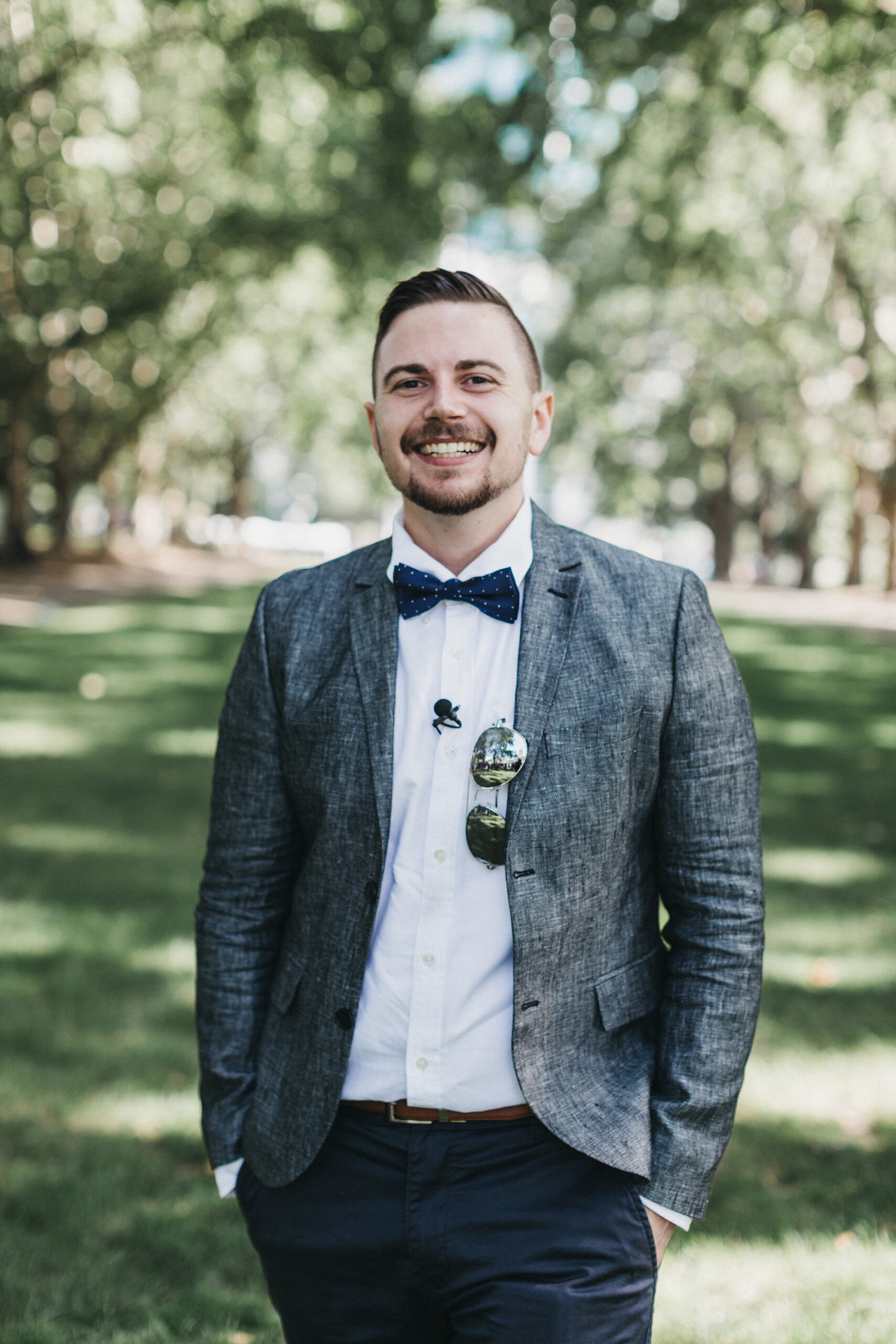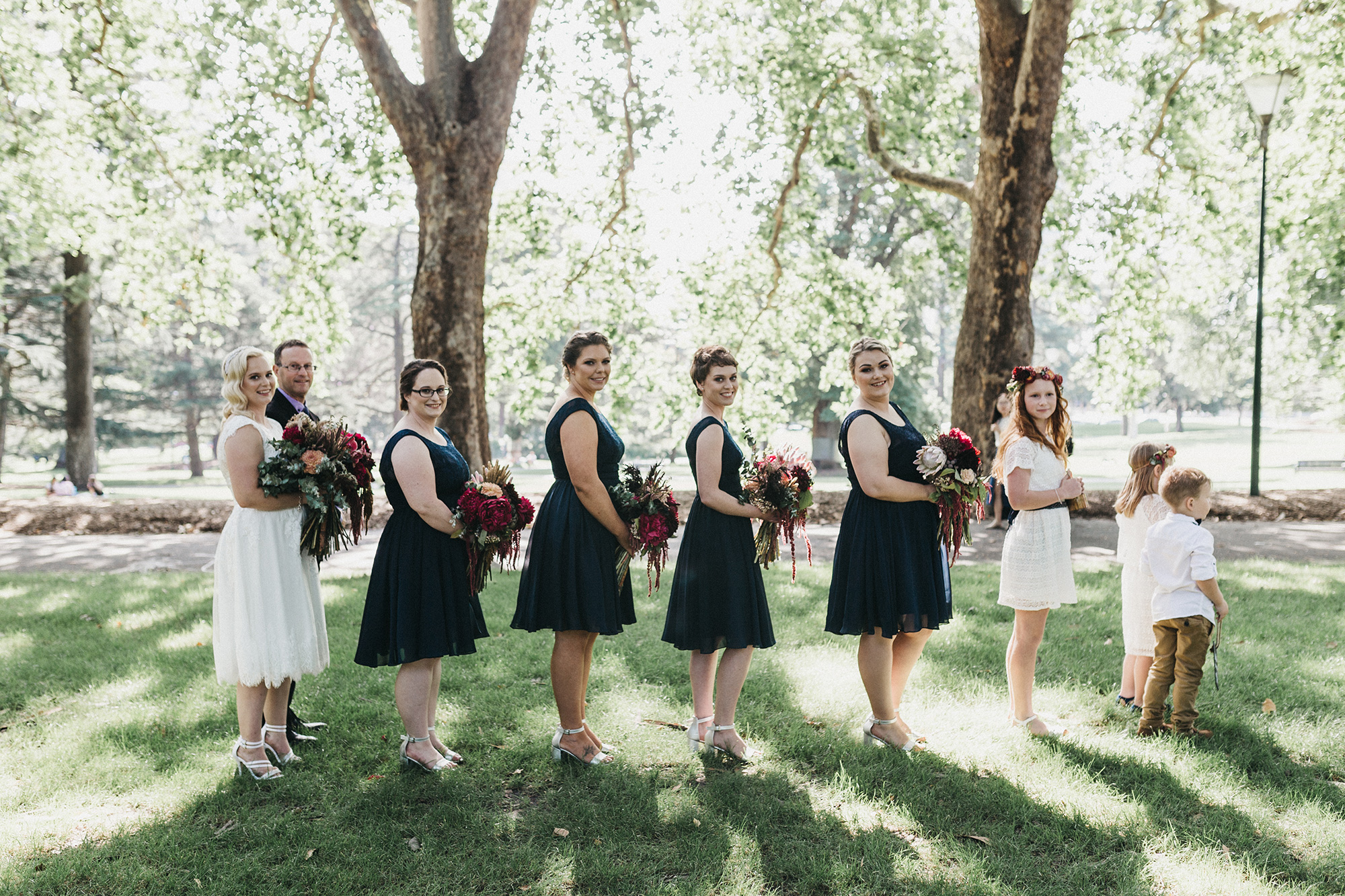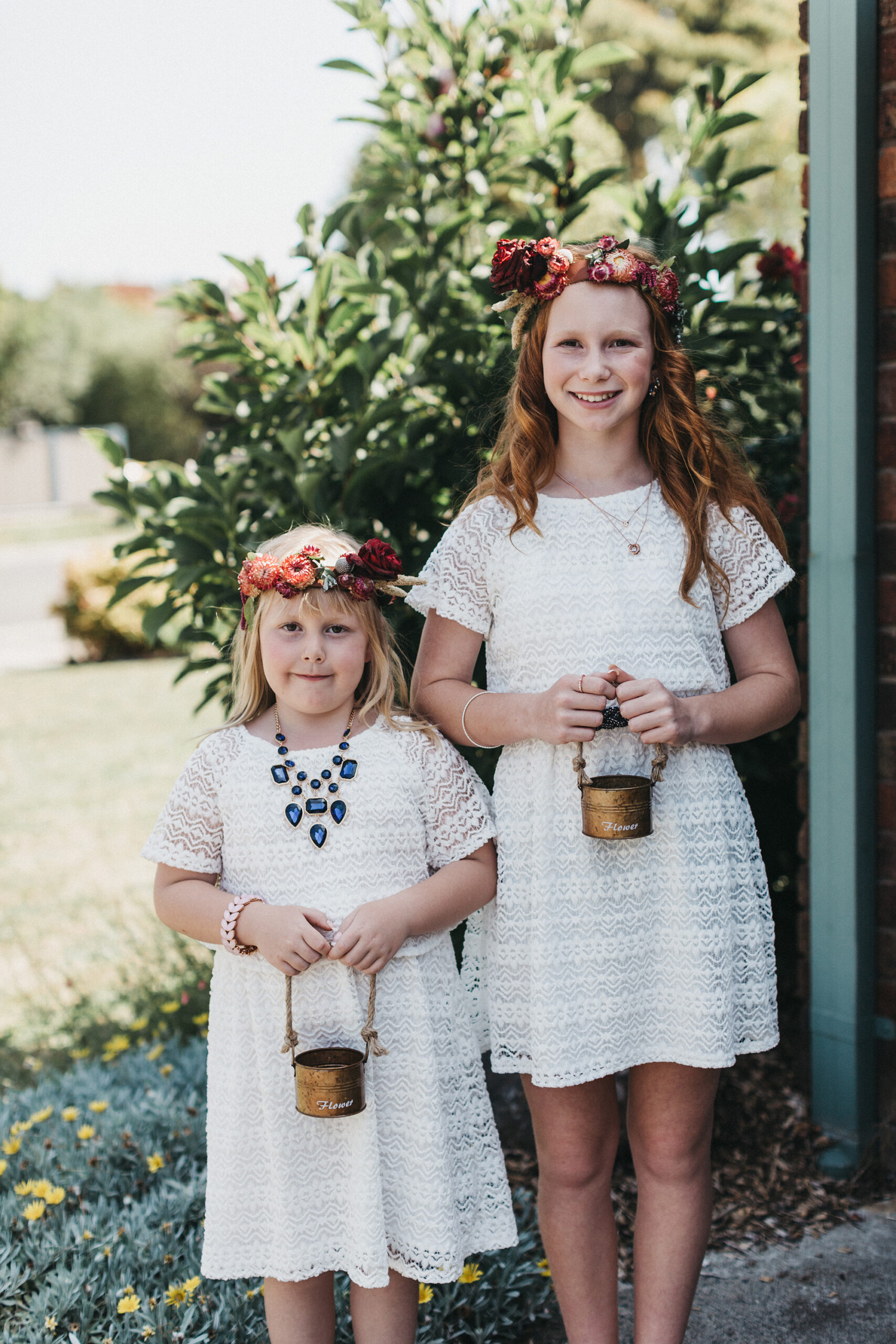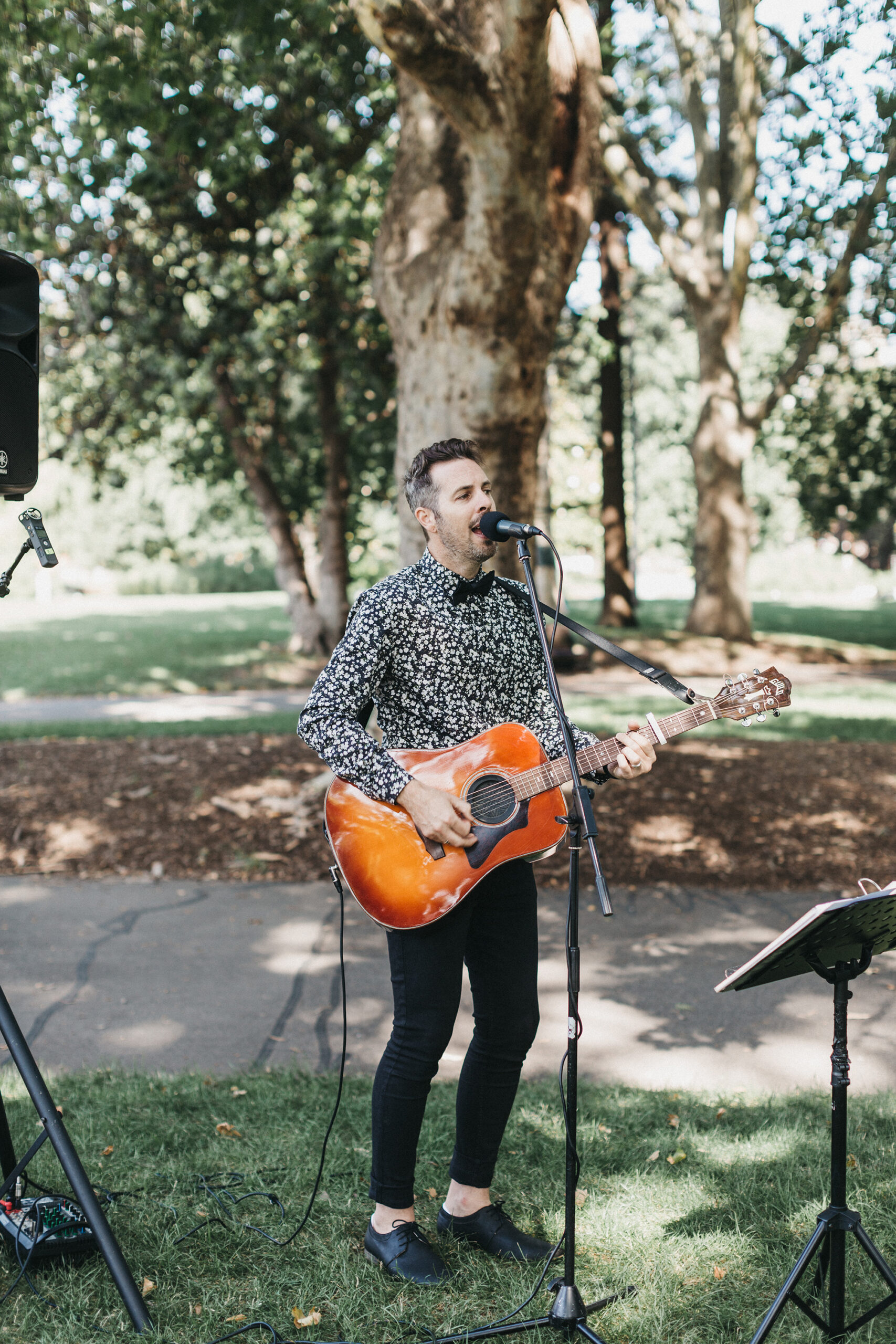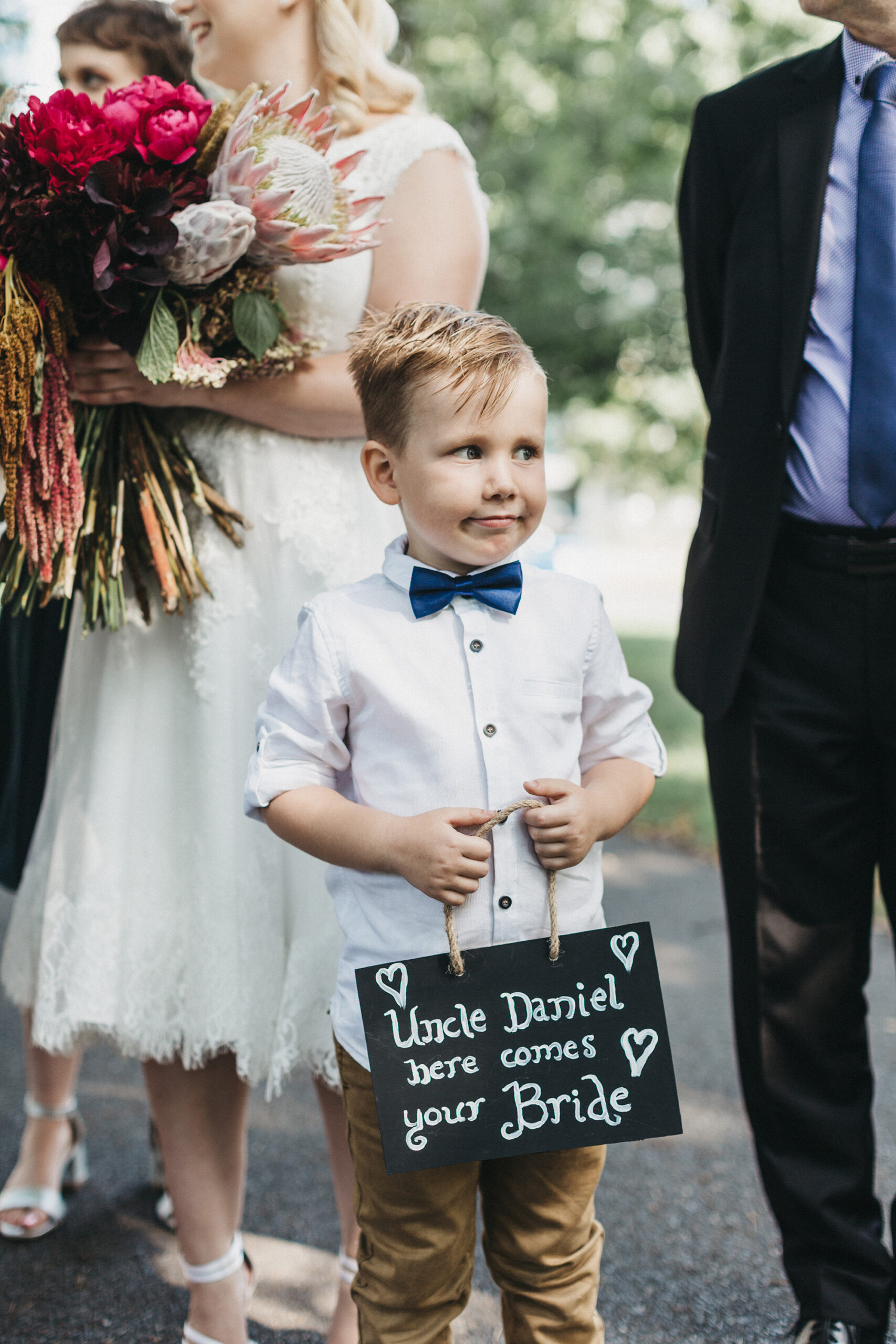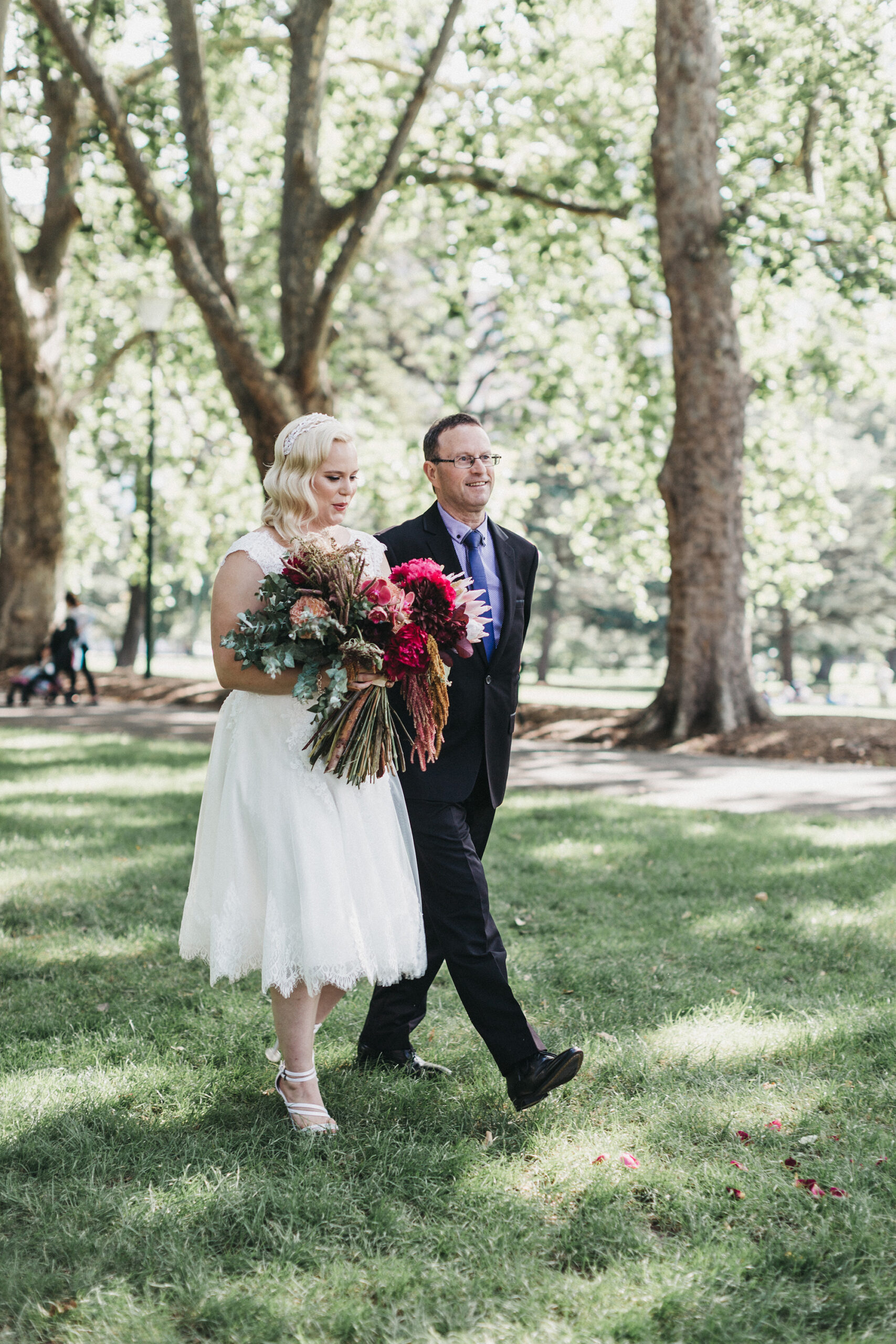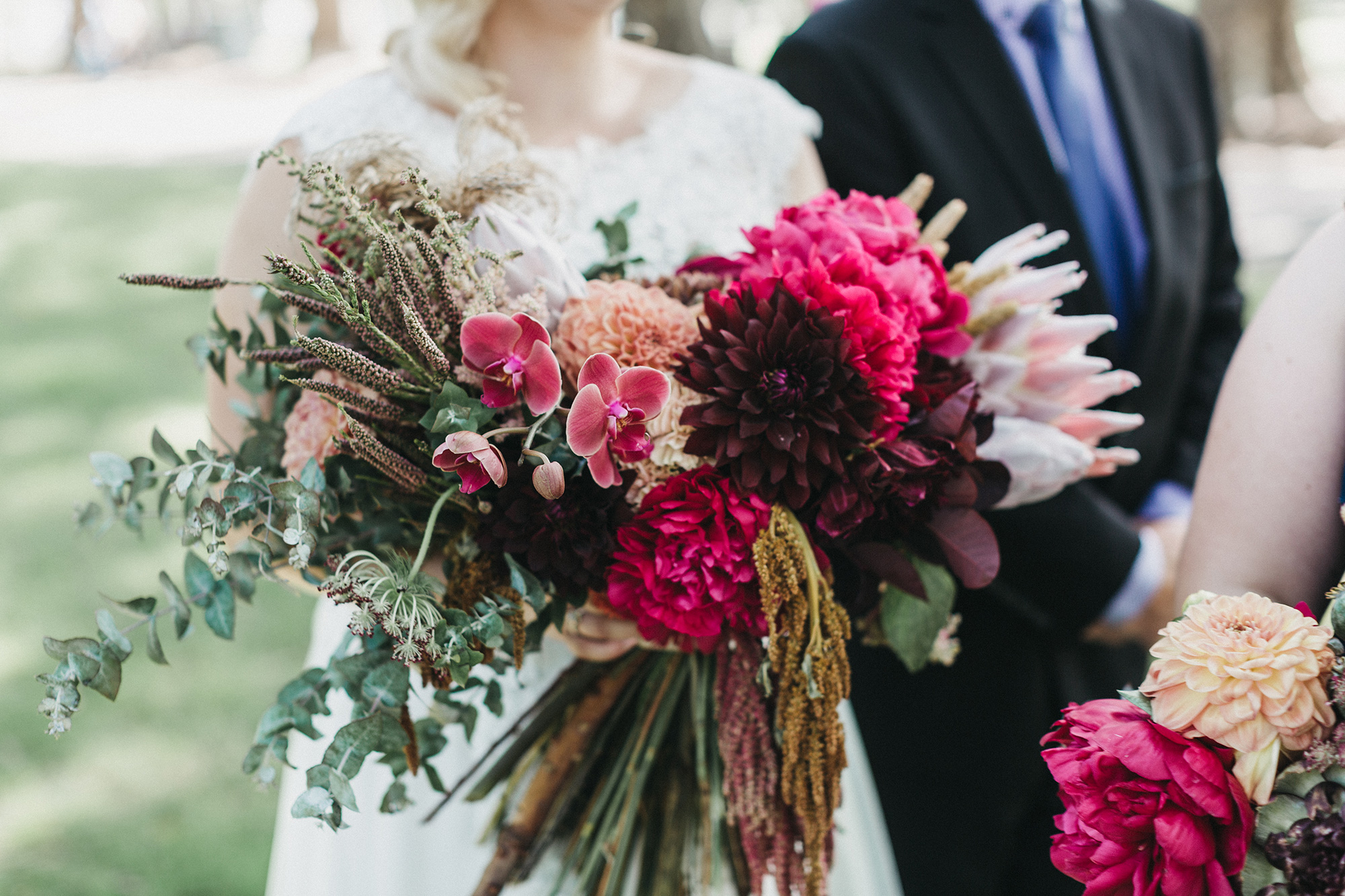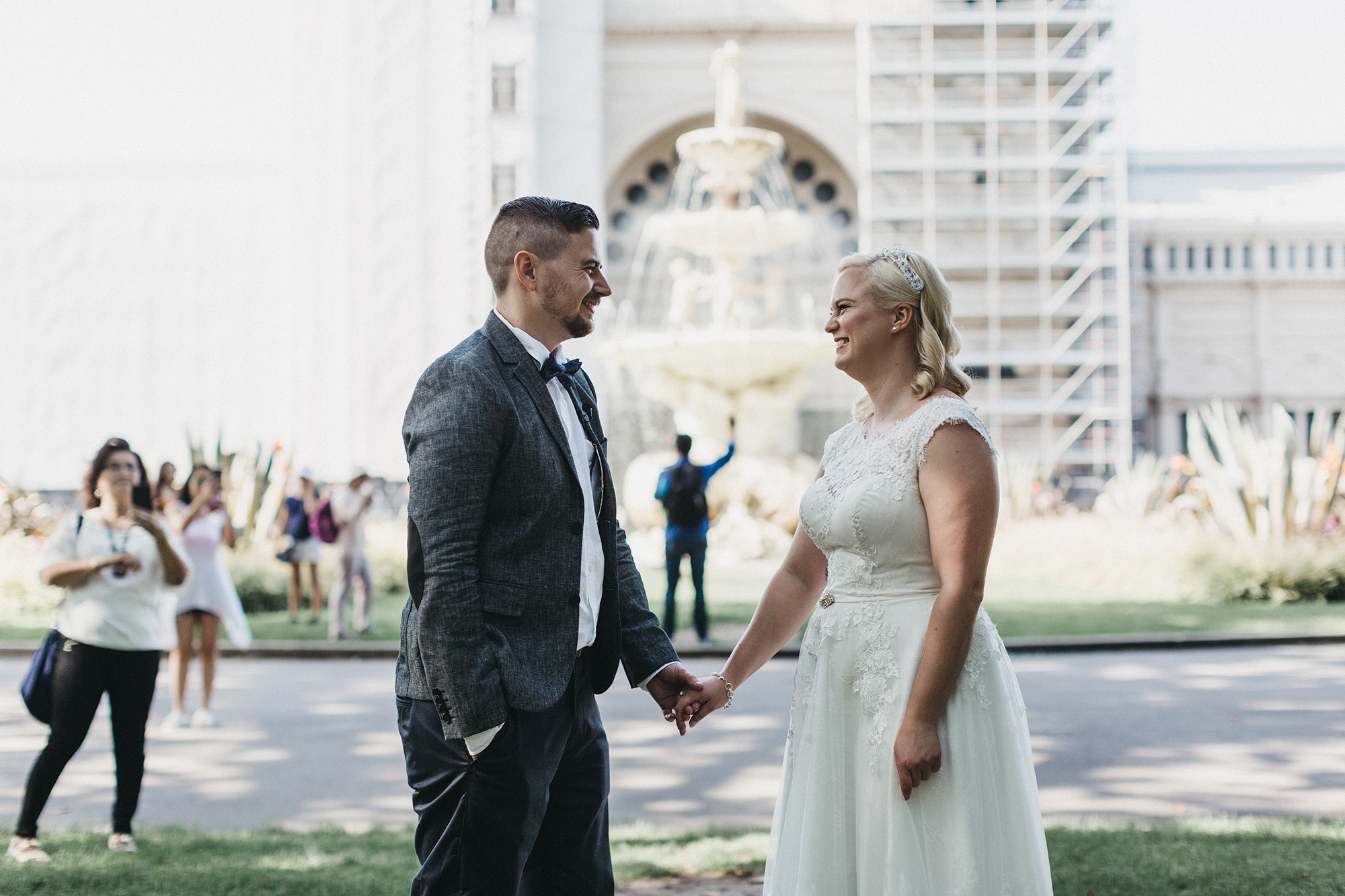 "To make it more 'us', we had some of Daniel's favourite punk songs played acoustically by Paper Hearts throughout the ceremony," says Elise.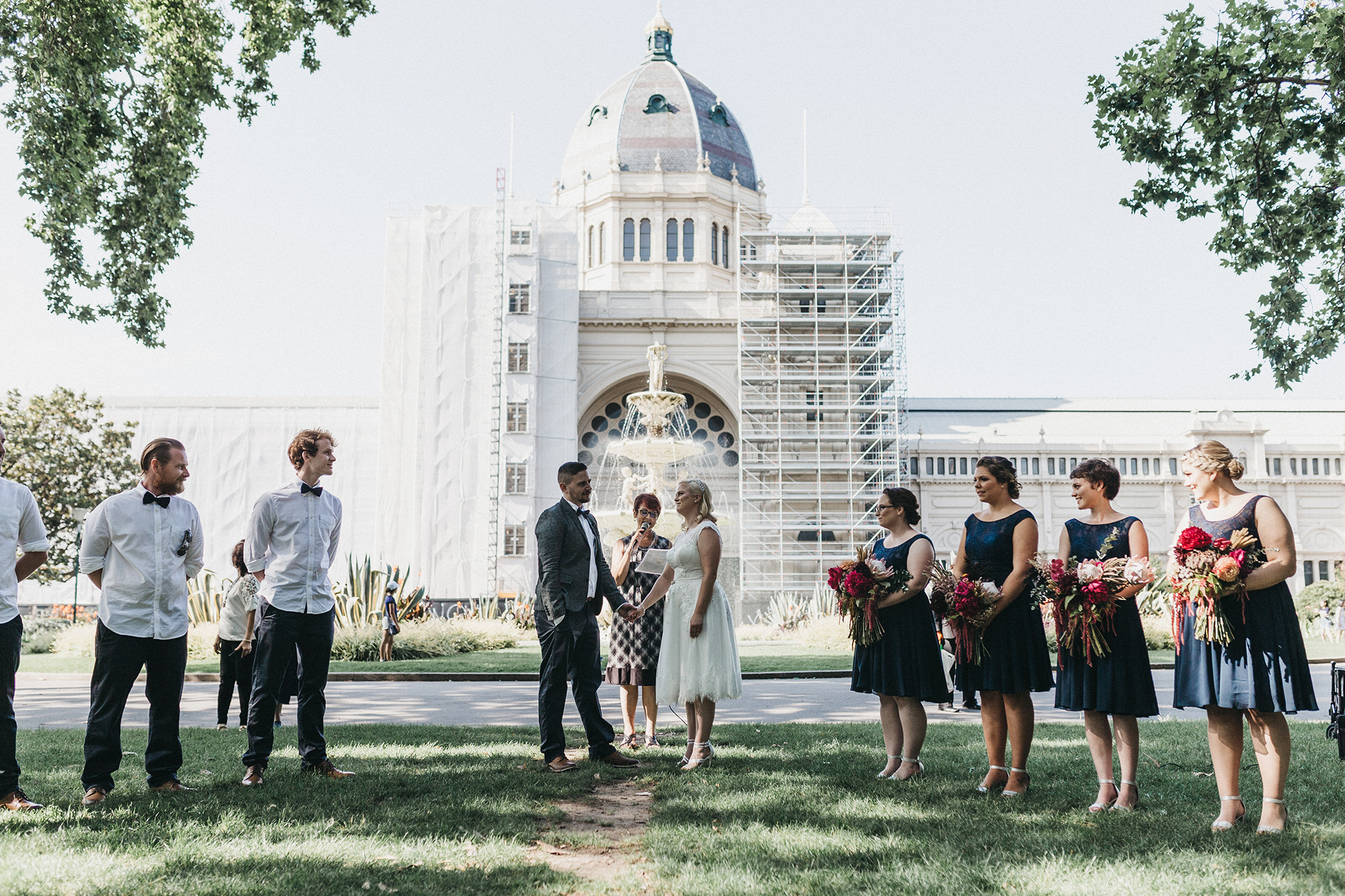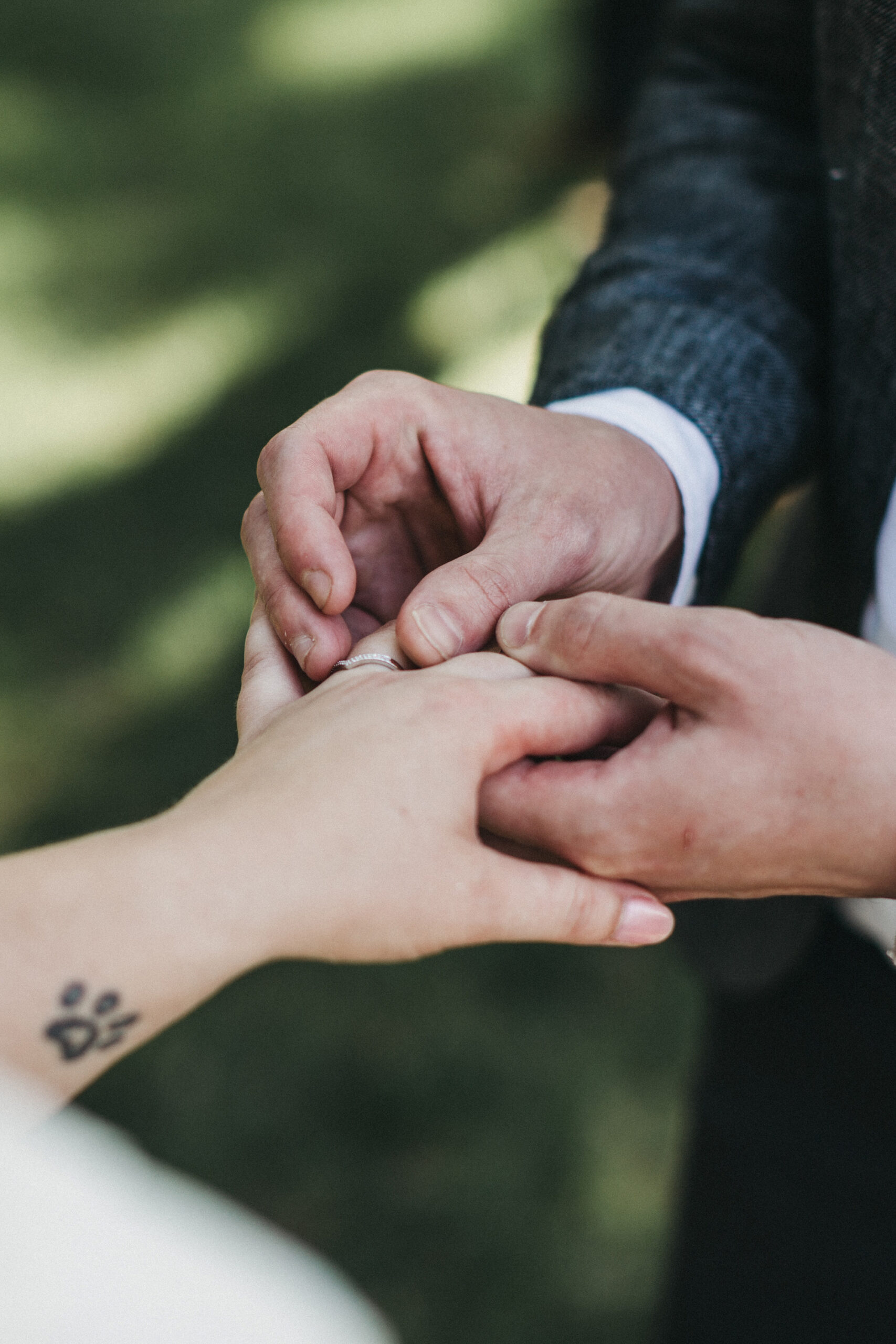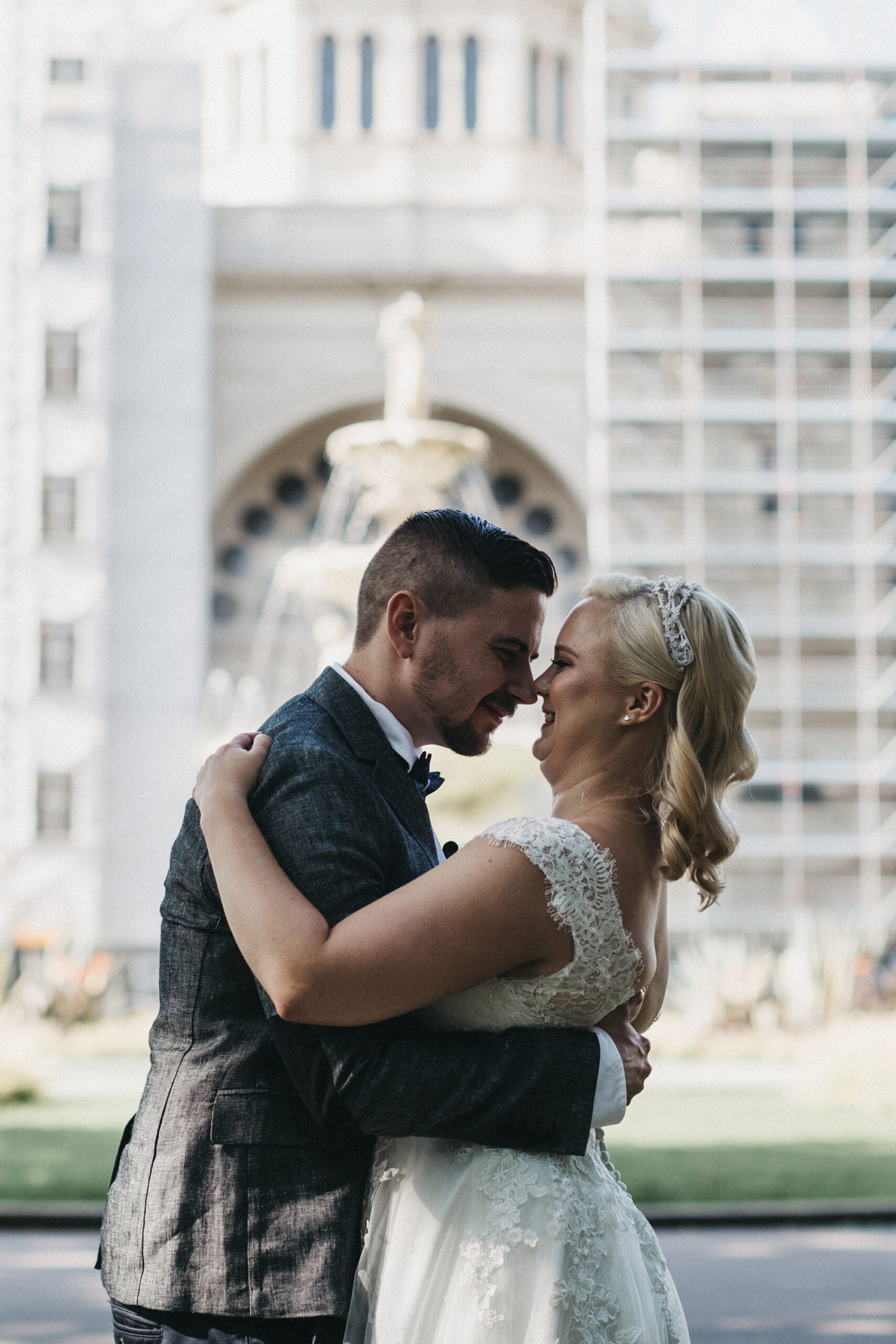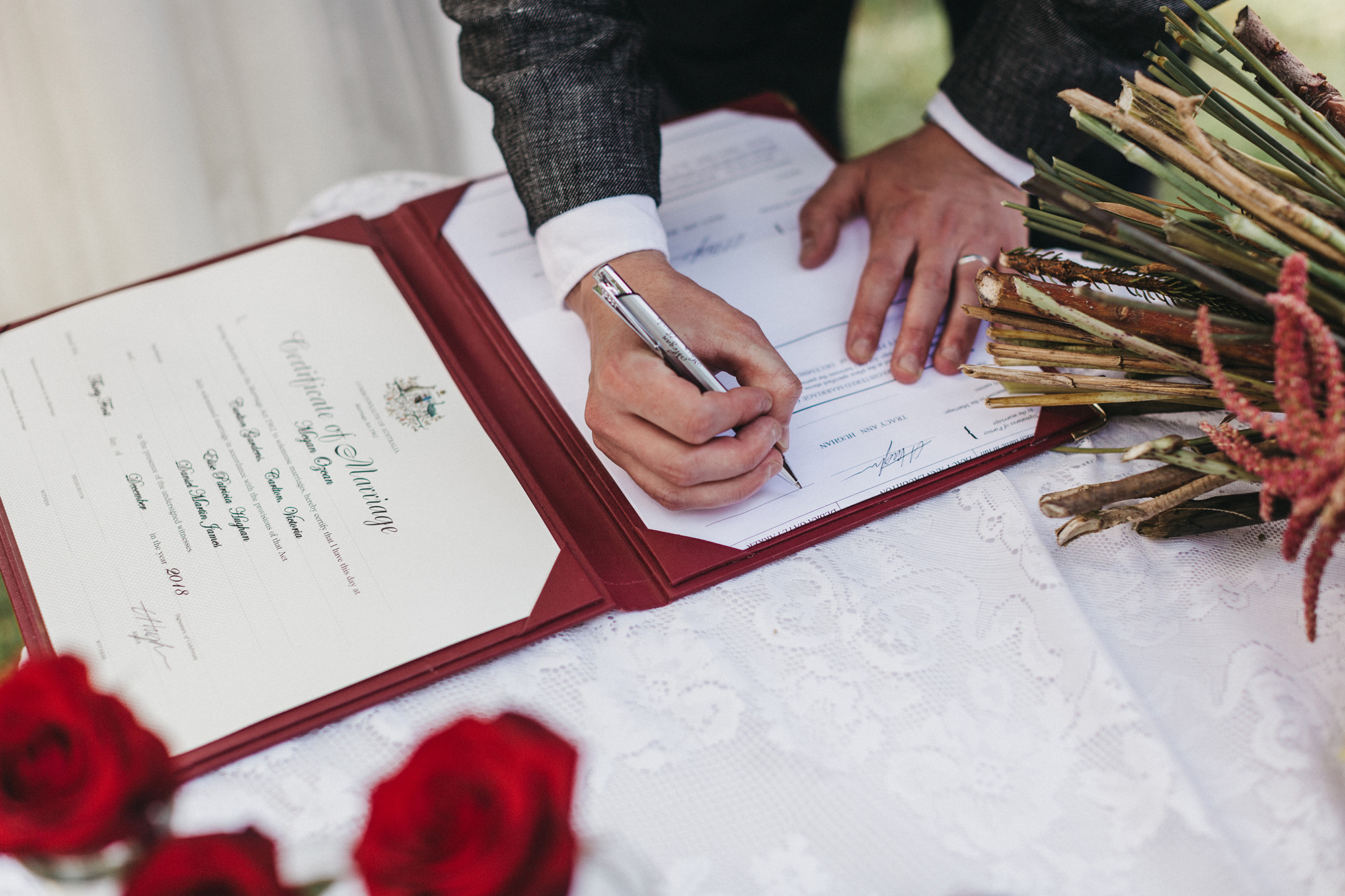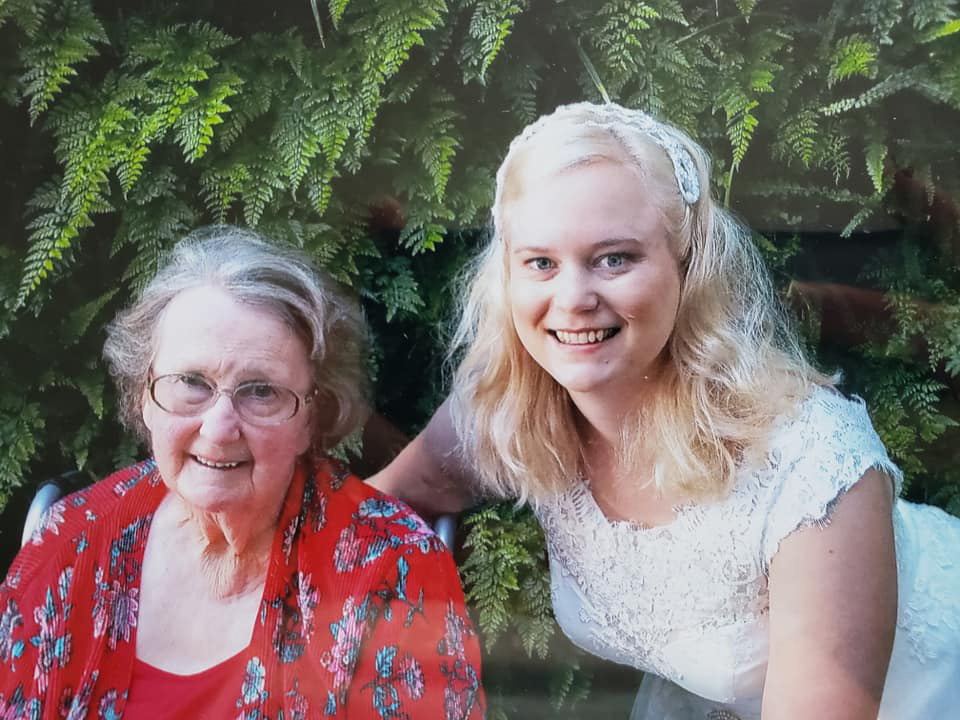 As her Nana was too sick to attend the wedding, Elise brought the party to the nursing home.

"A few days before the wedding I went to the nursing home to show my Nana my dress and have some photos taken. There were a lot of tears but I hadn't seen her as happy in ages. I'll treasure that I got those memories as she passed away three days after the wedding."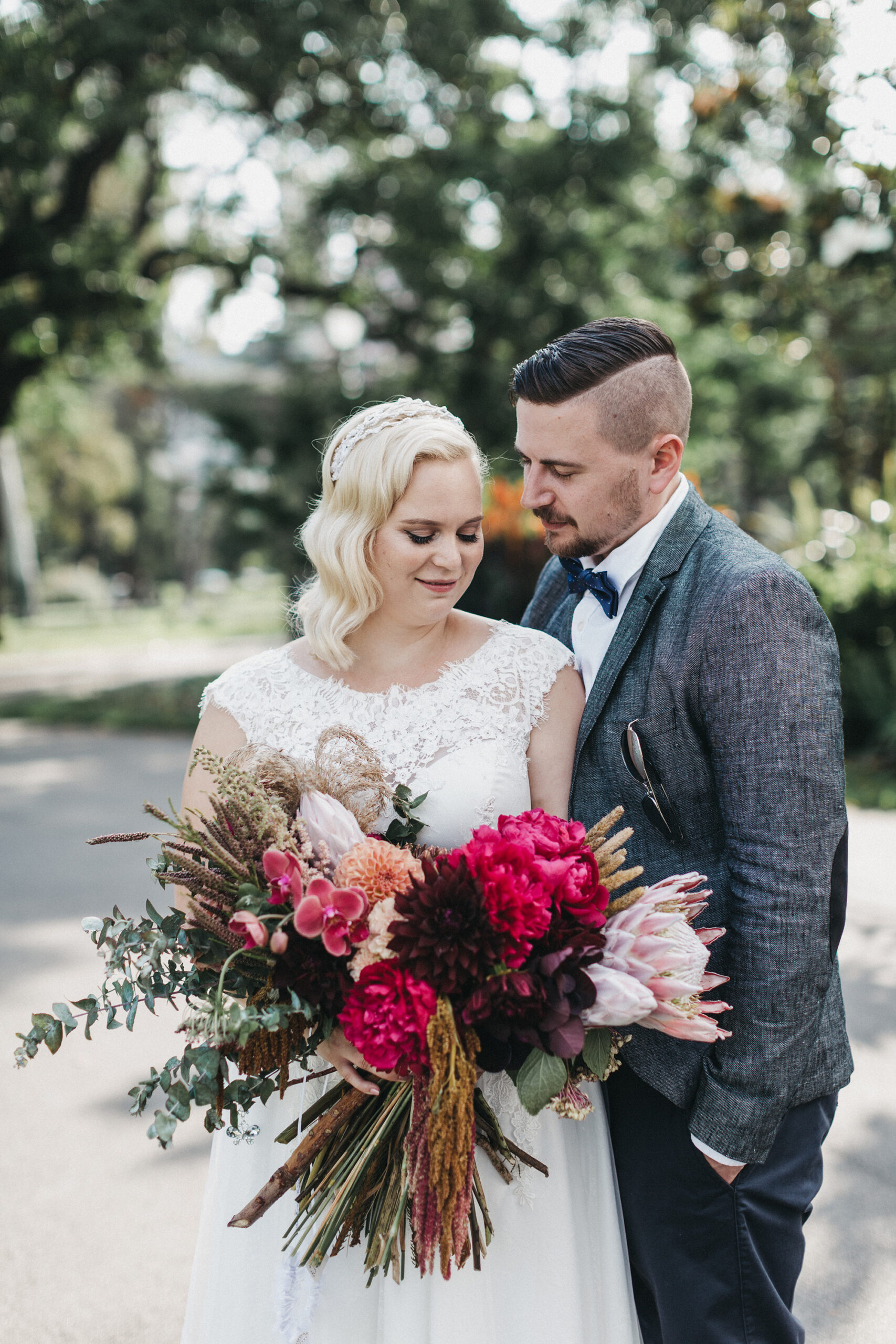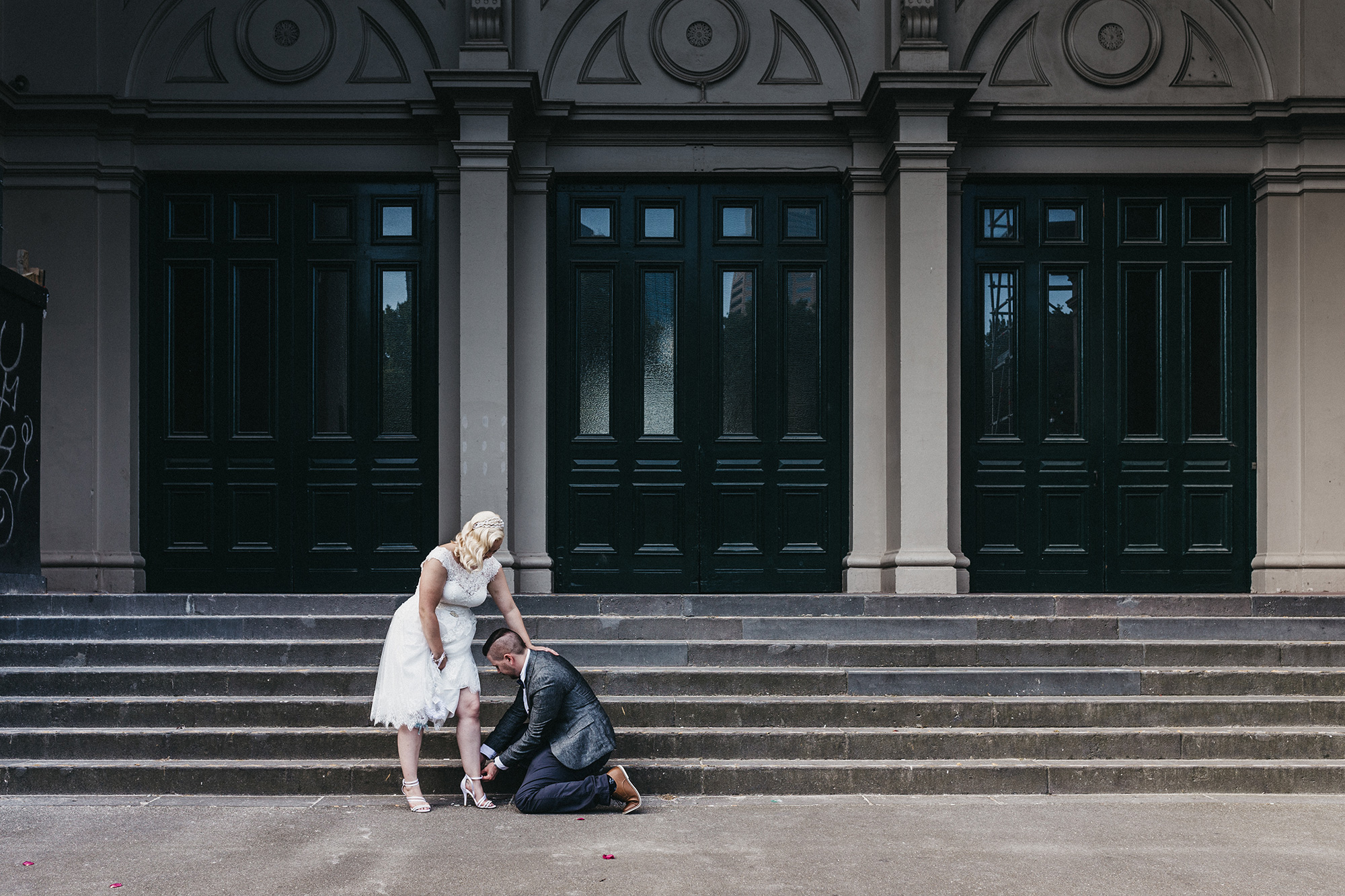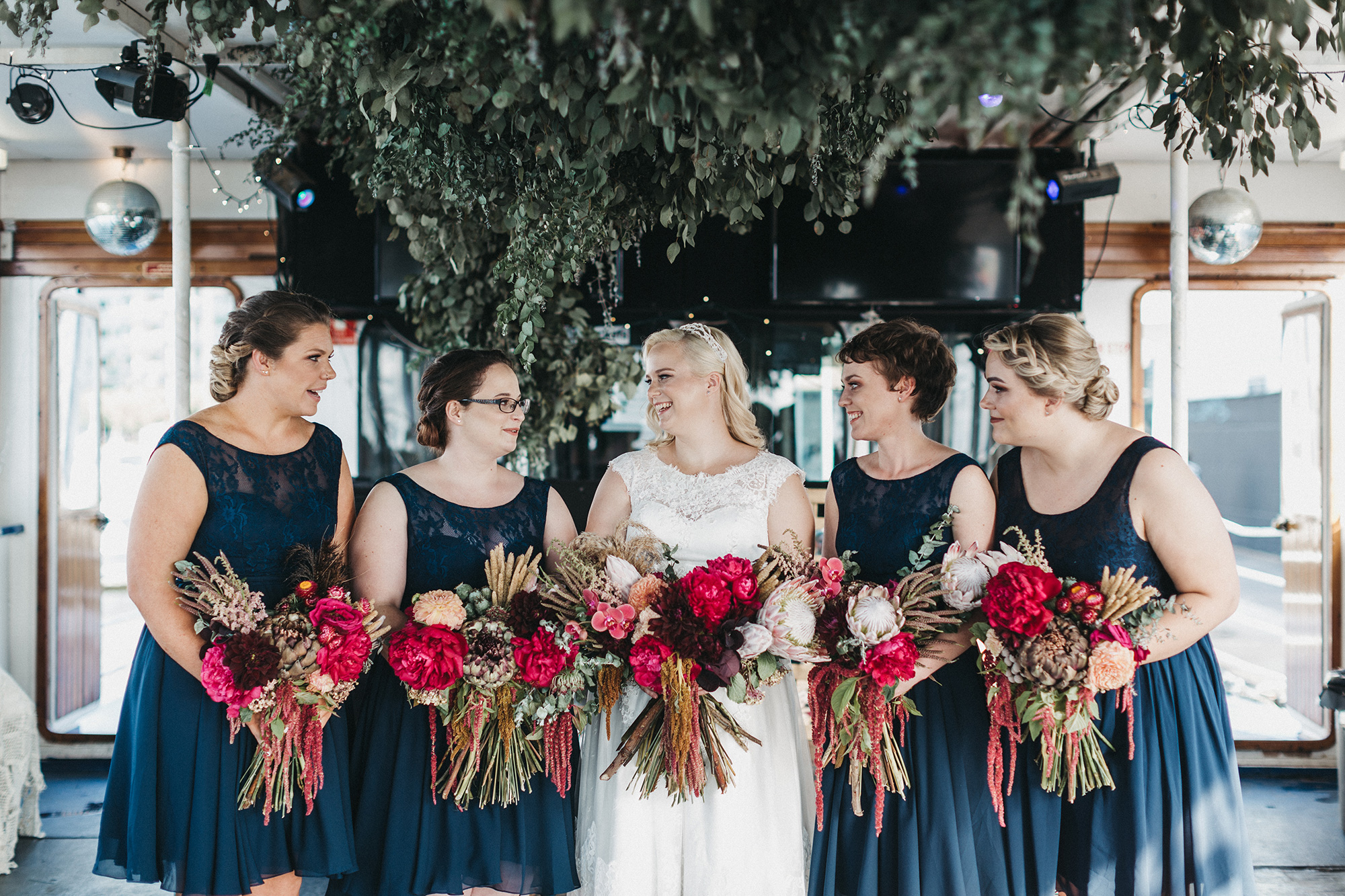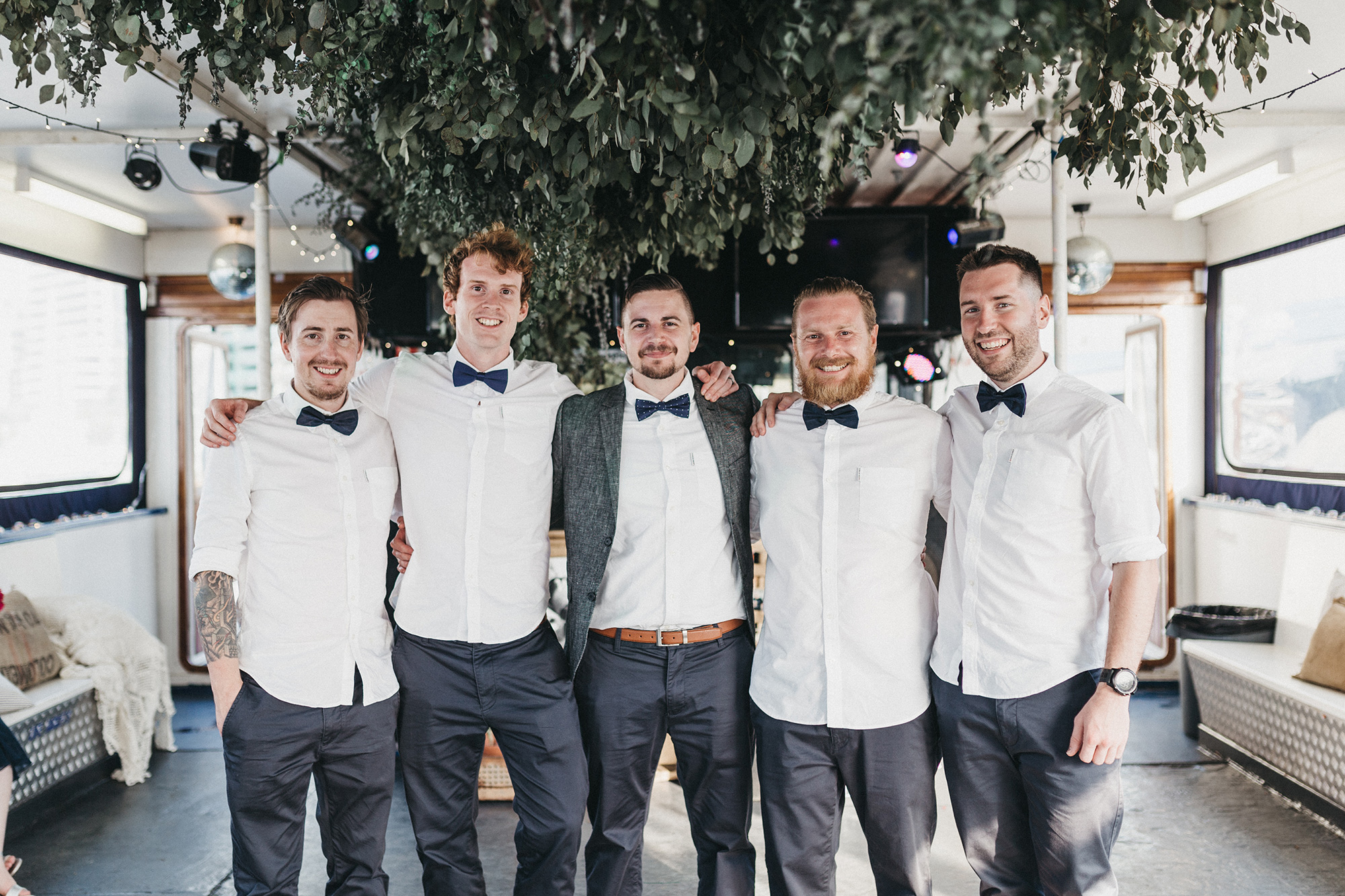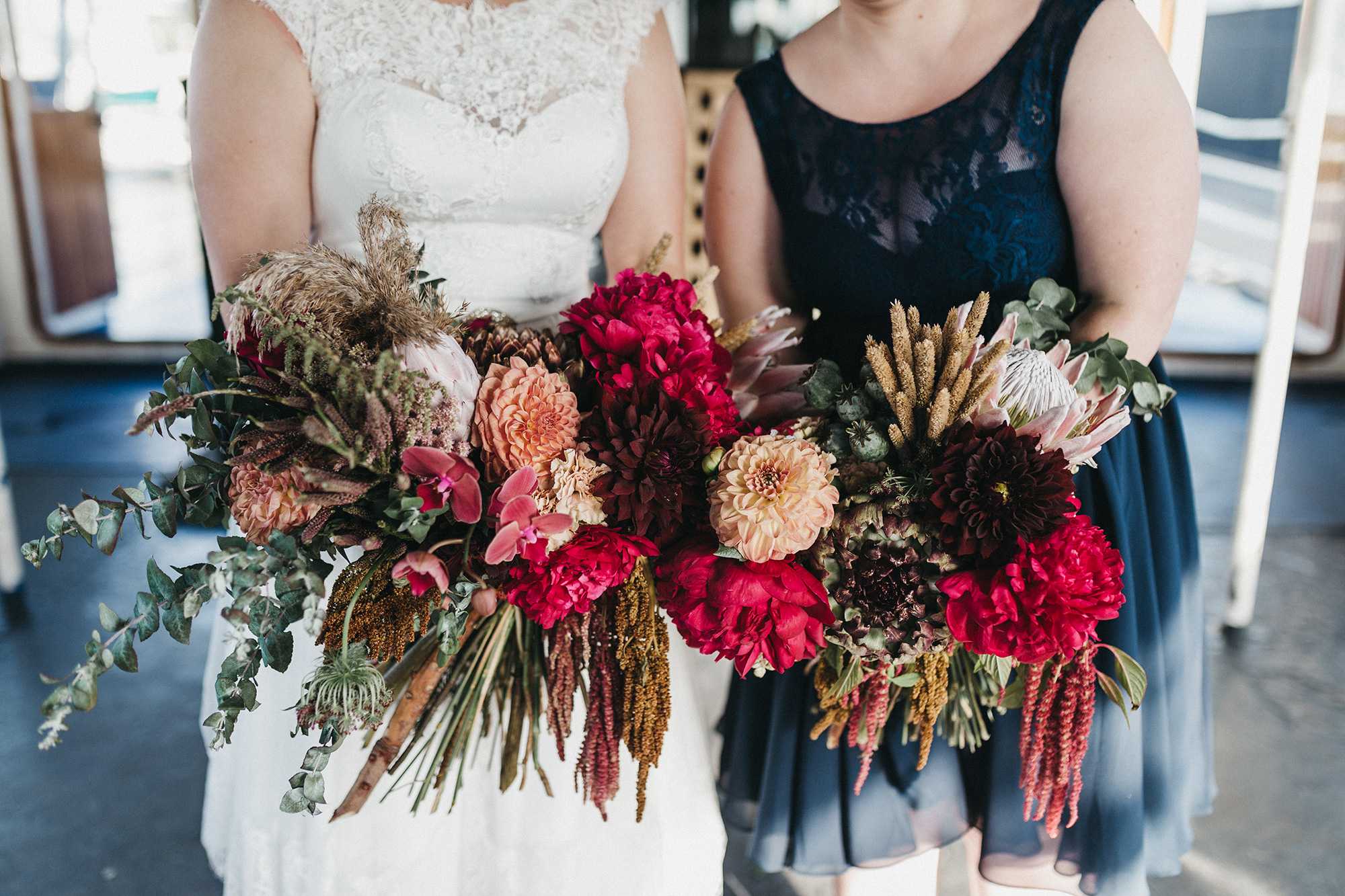 As a florist and stylist by trade, Daniel's aunty was in charge of the rustic vintage wedding decorations with vibrant pops of colour.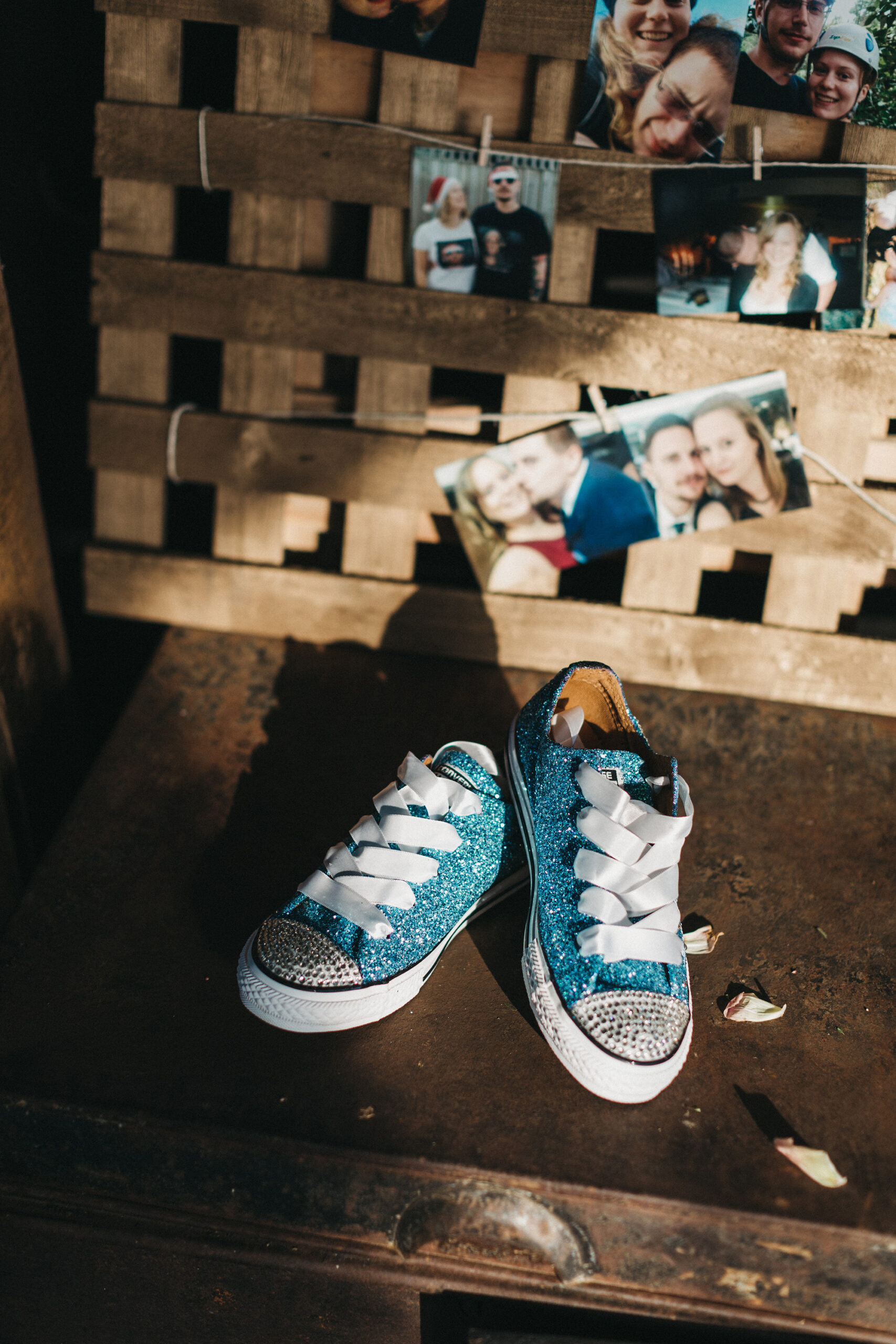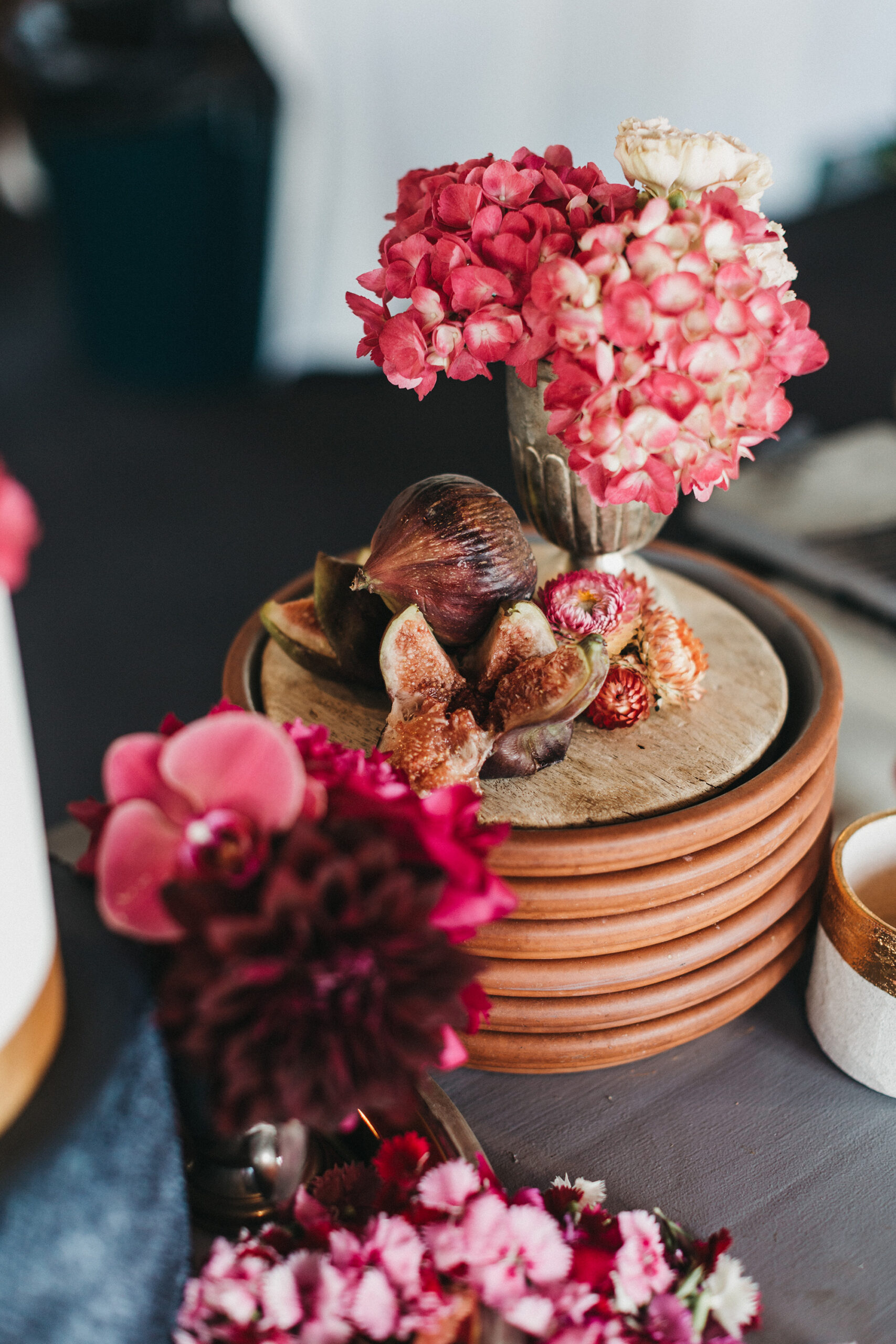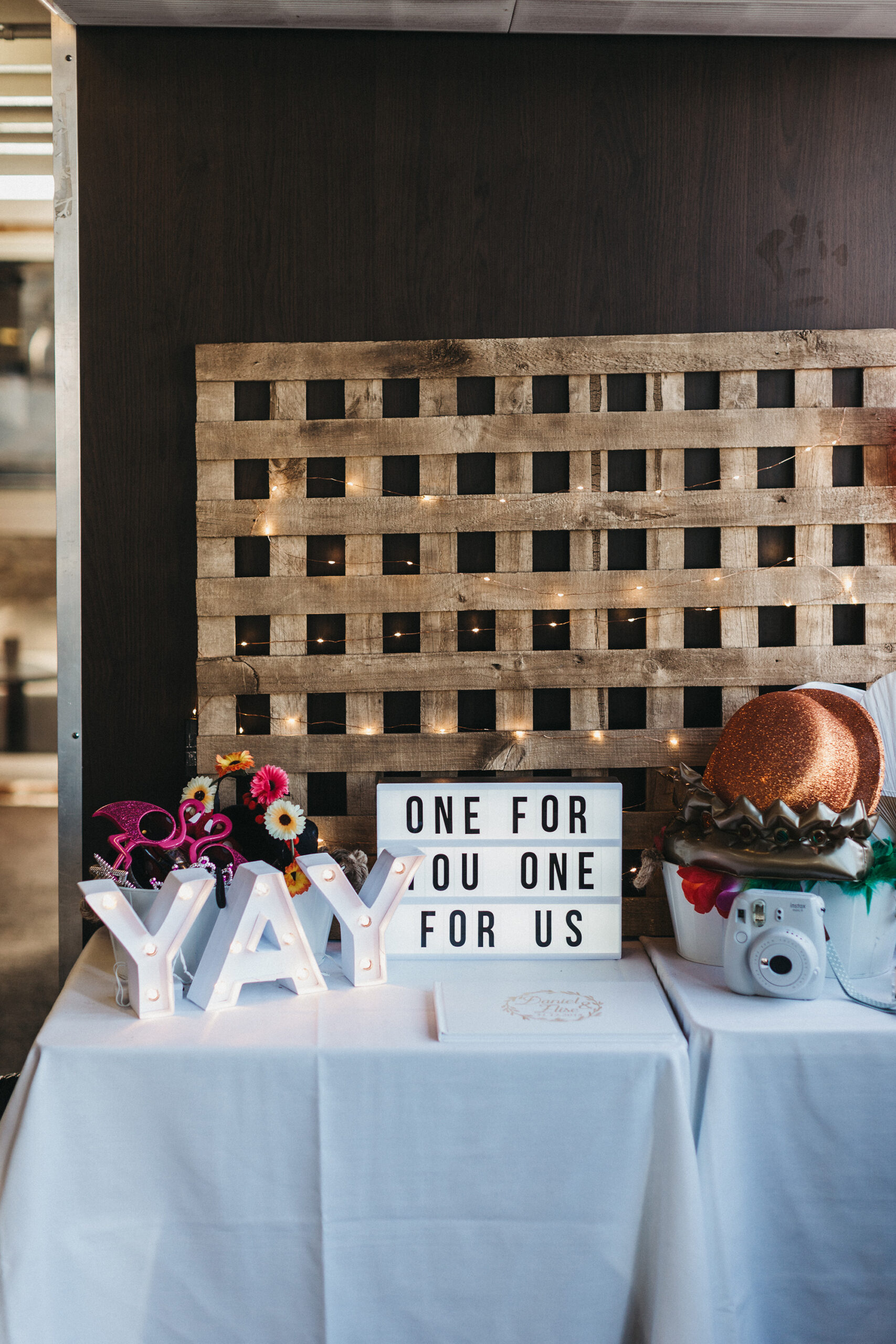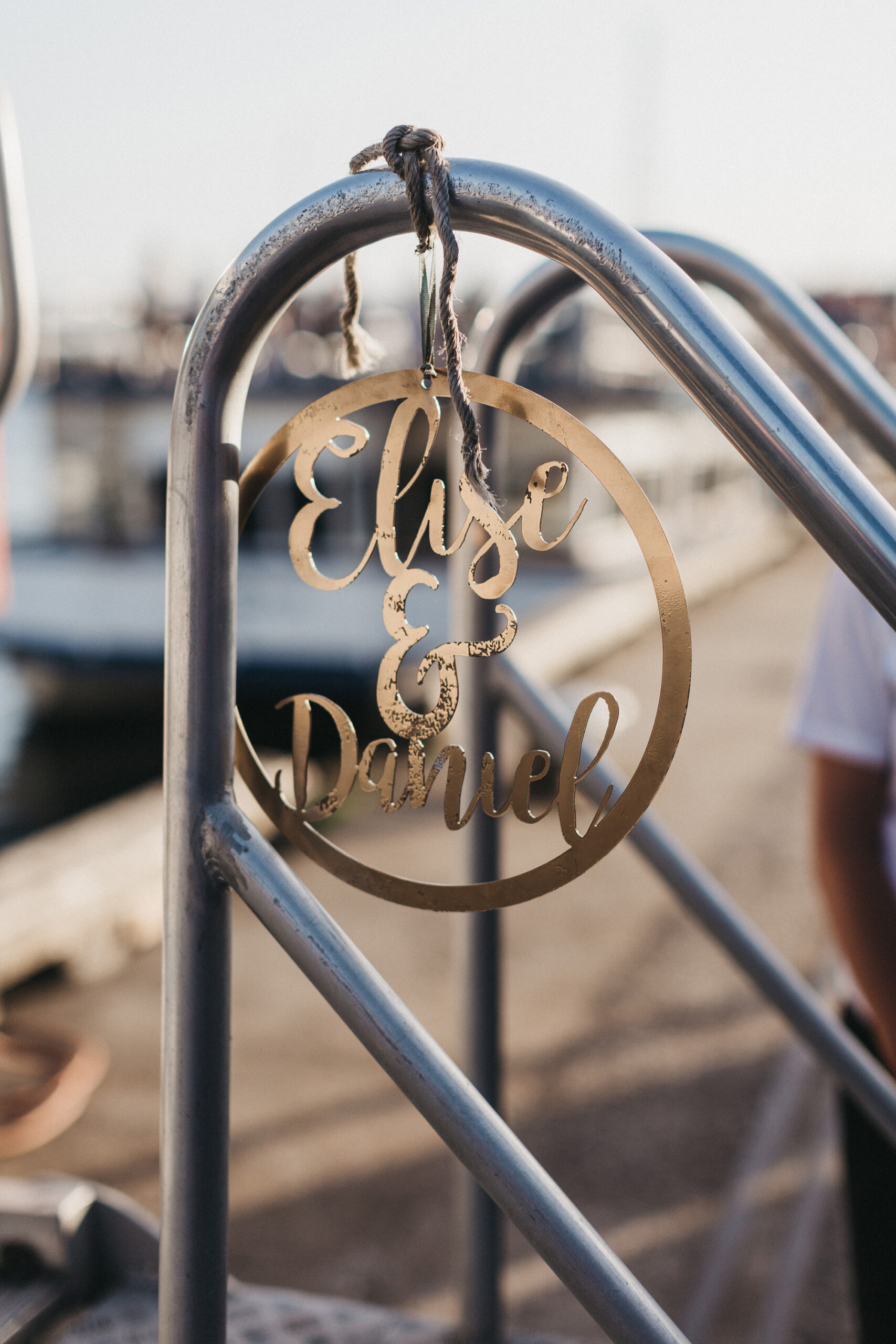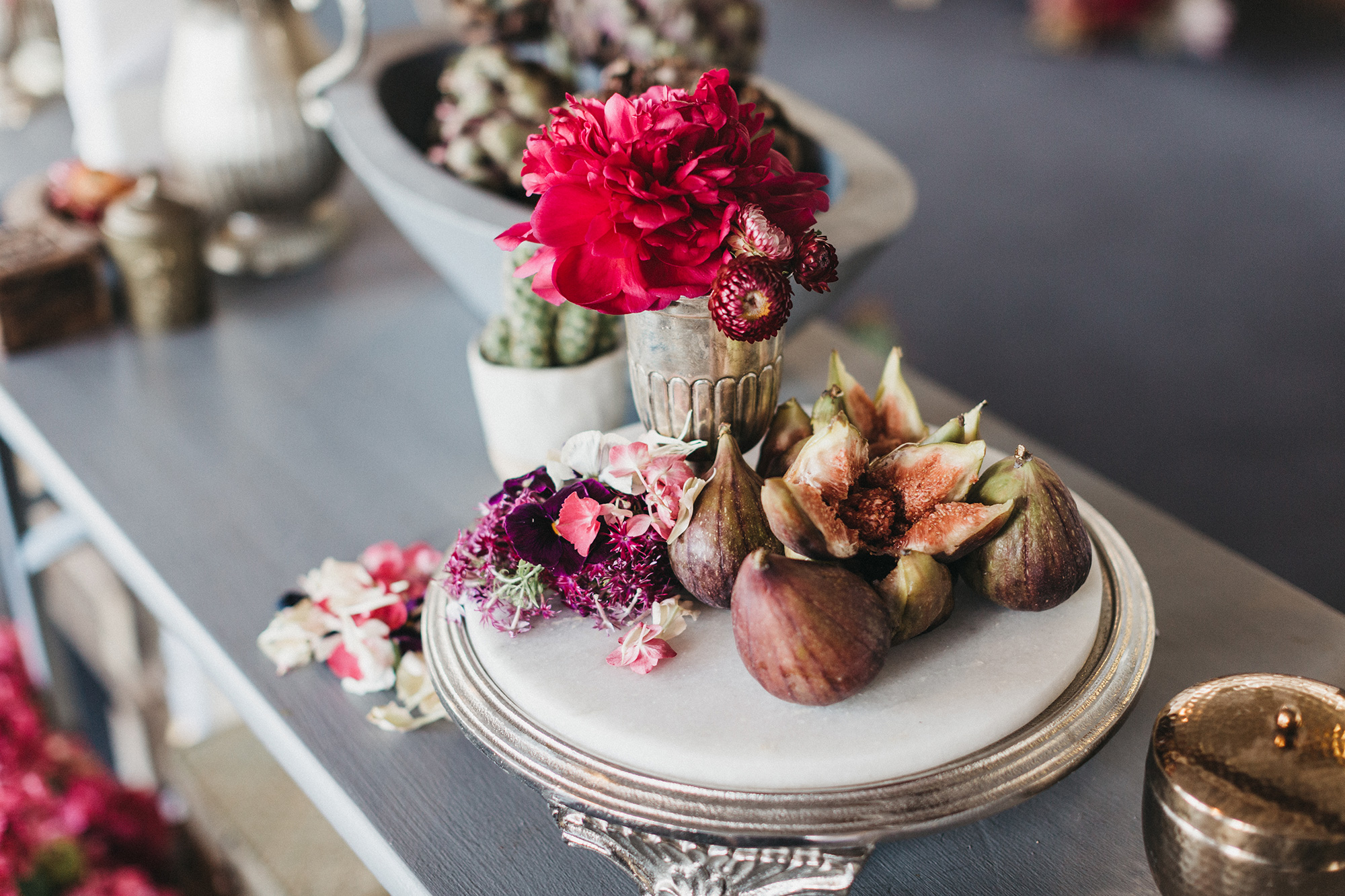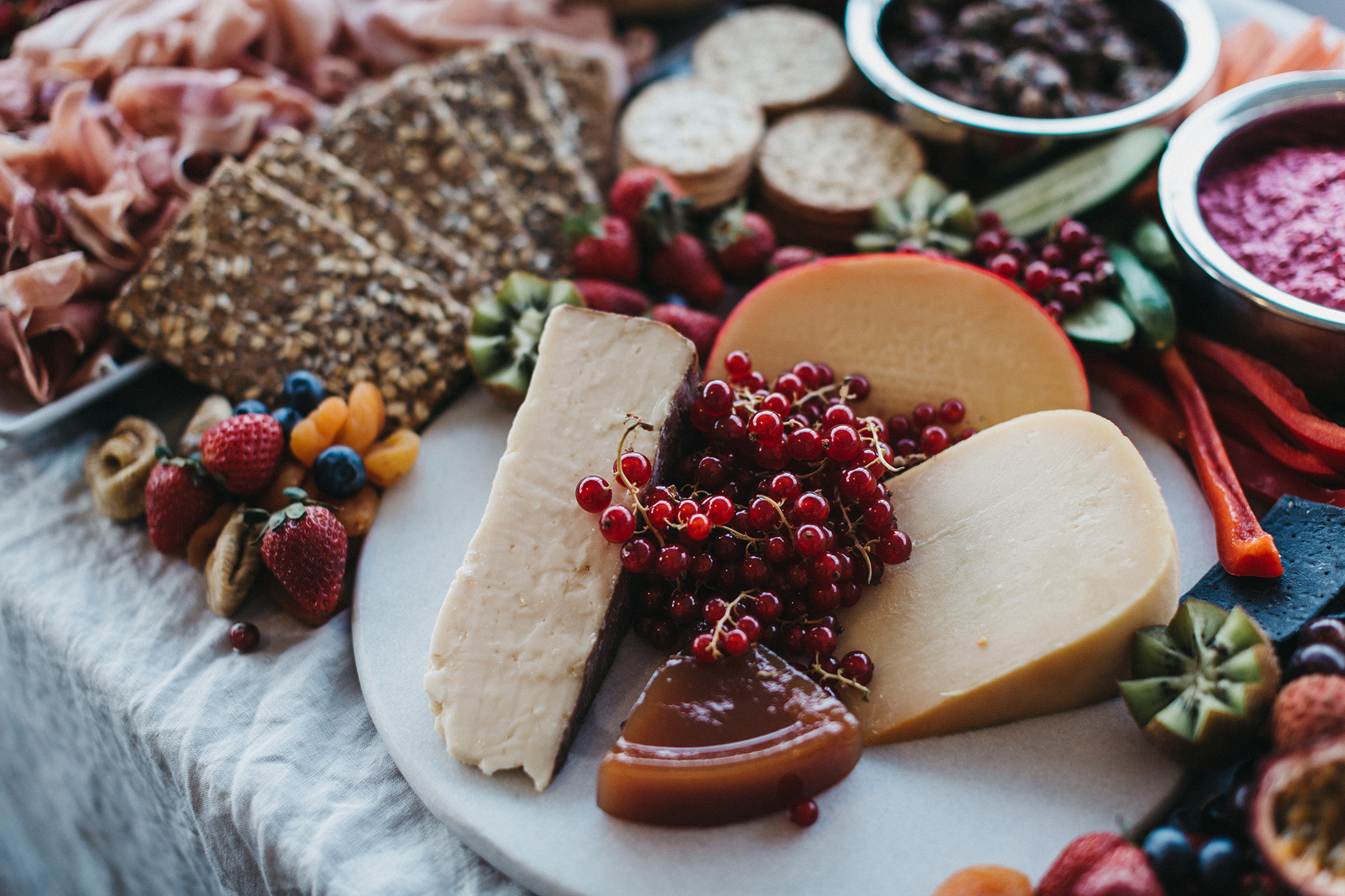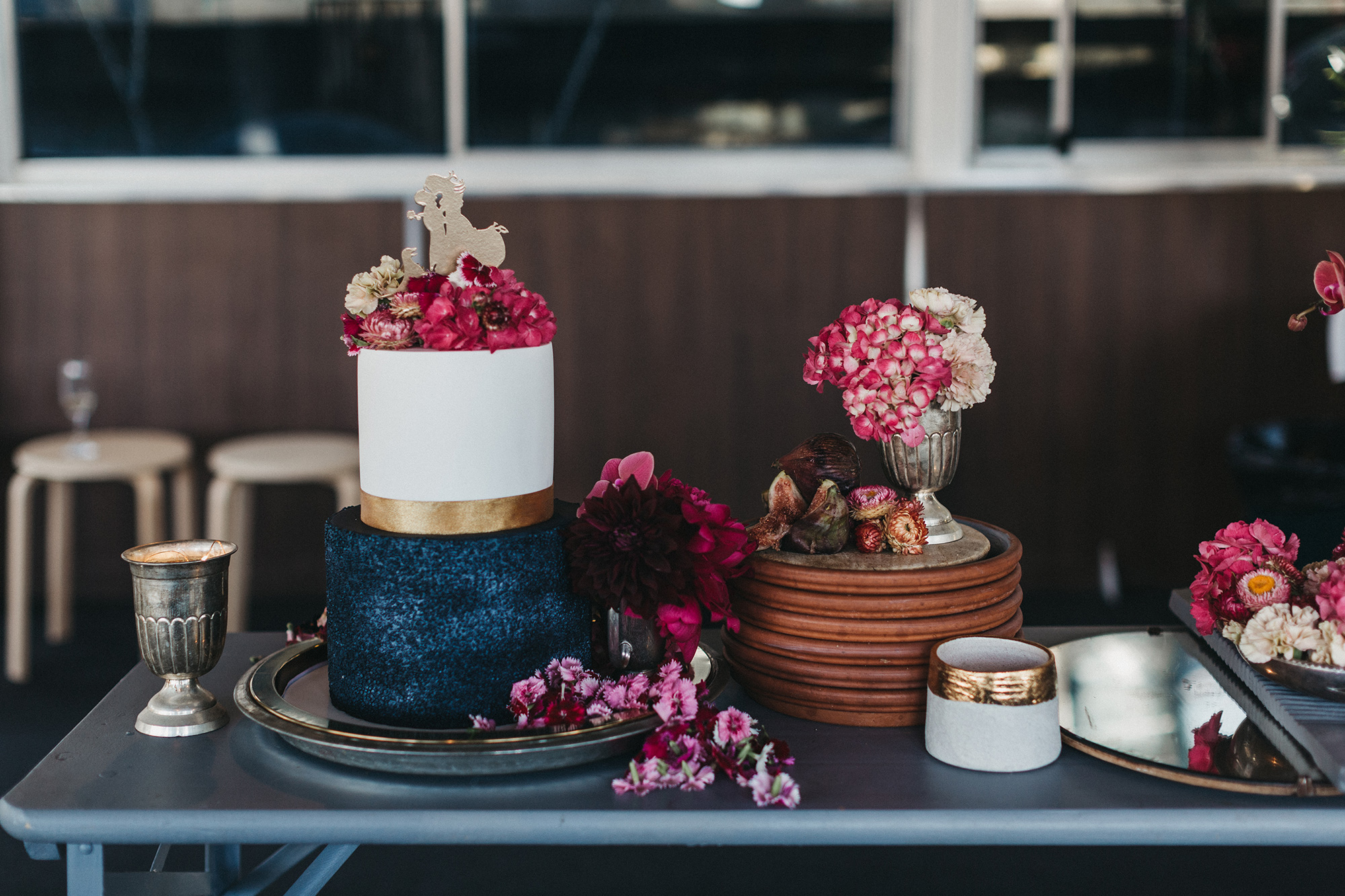 Jessicakes created the simple but stunning two-tier cake.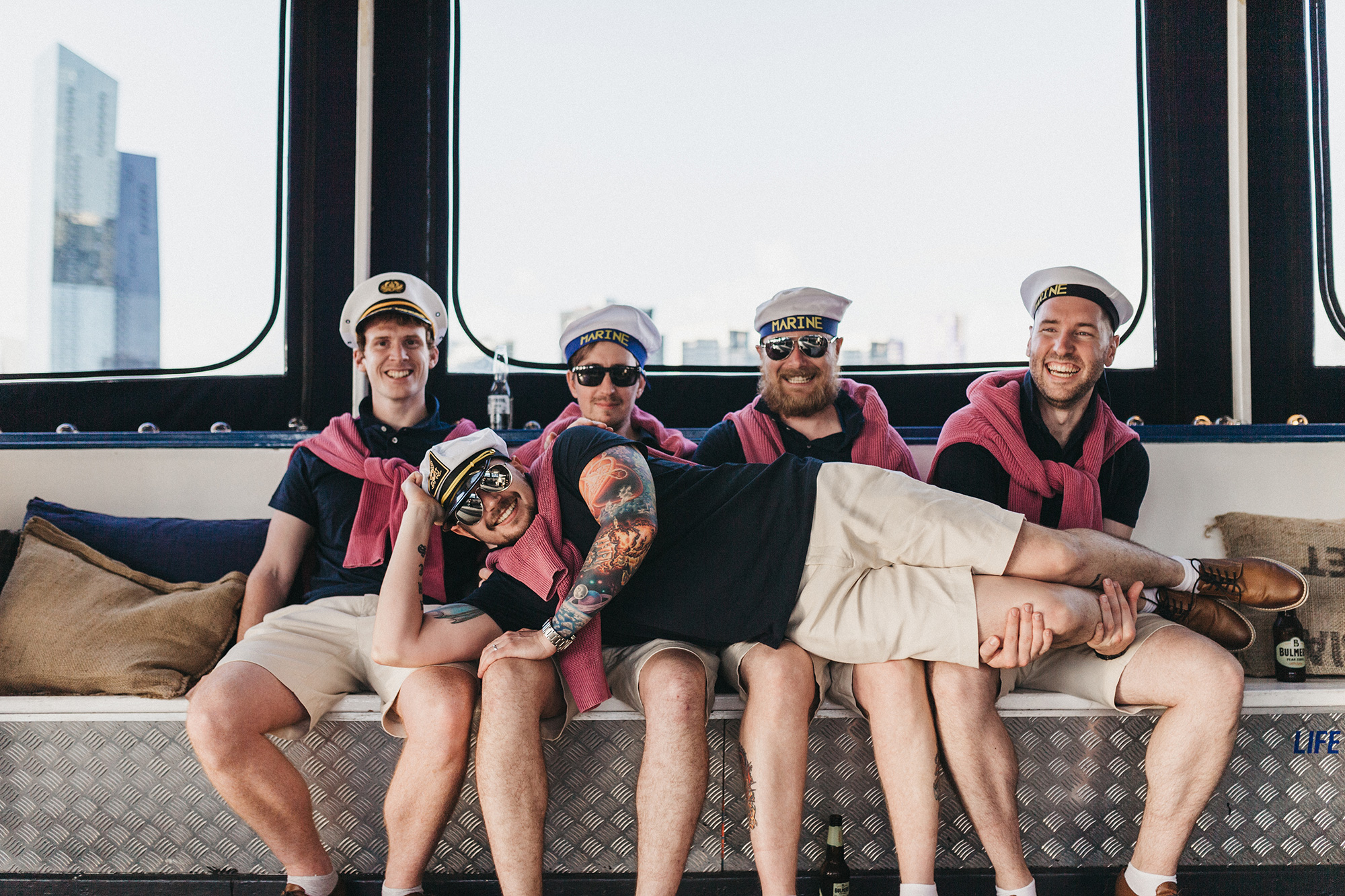 With a wedding on a boat, why not dress for the occasion?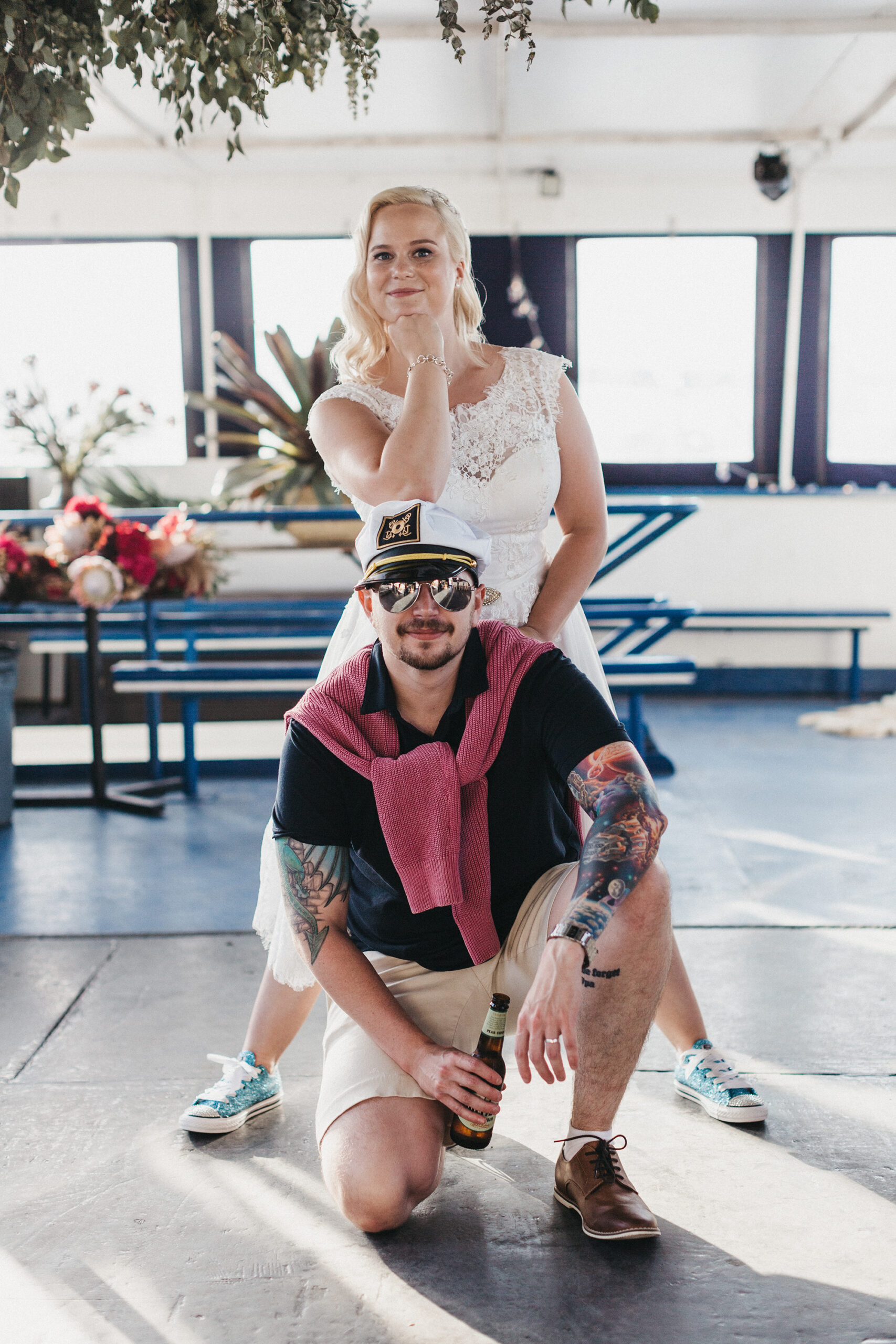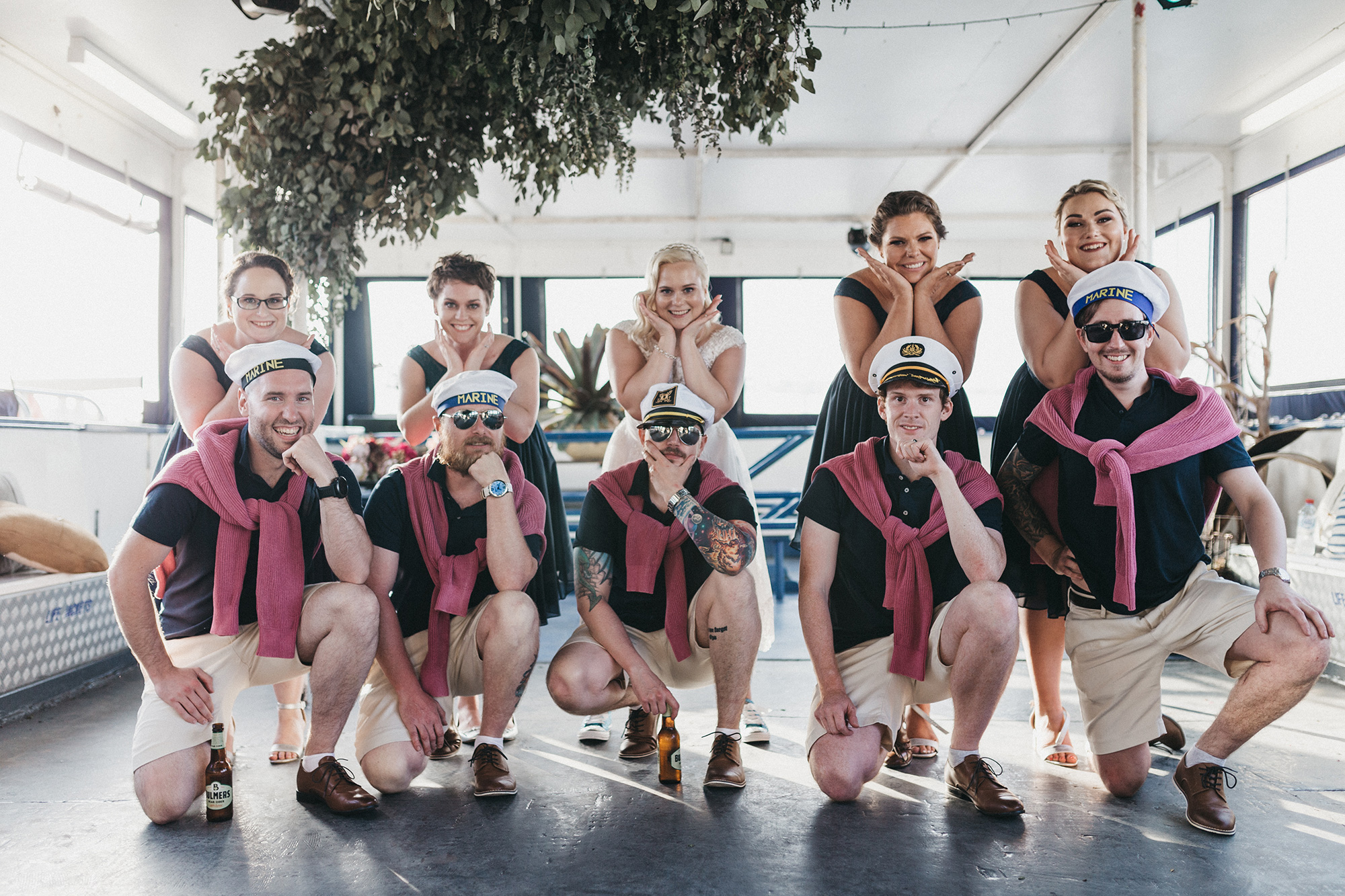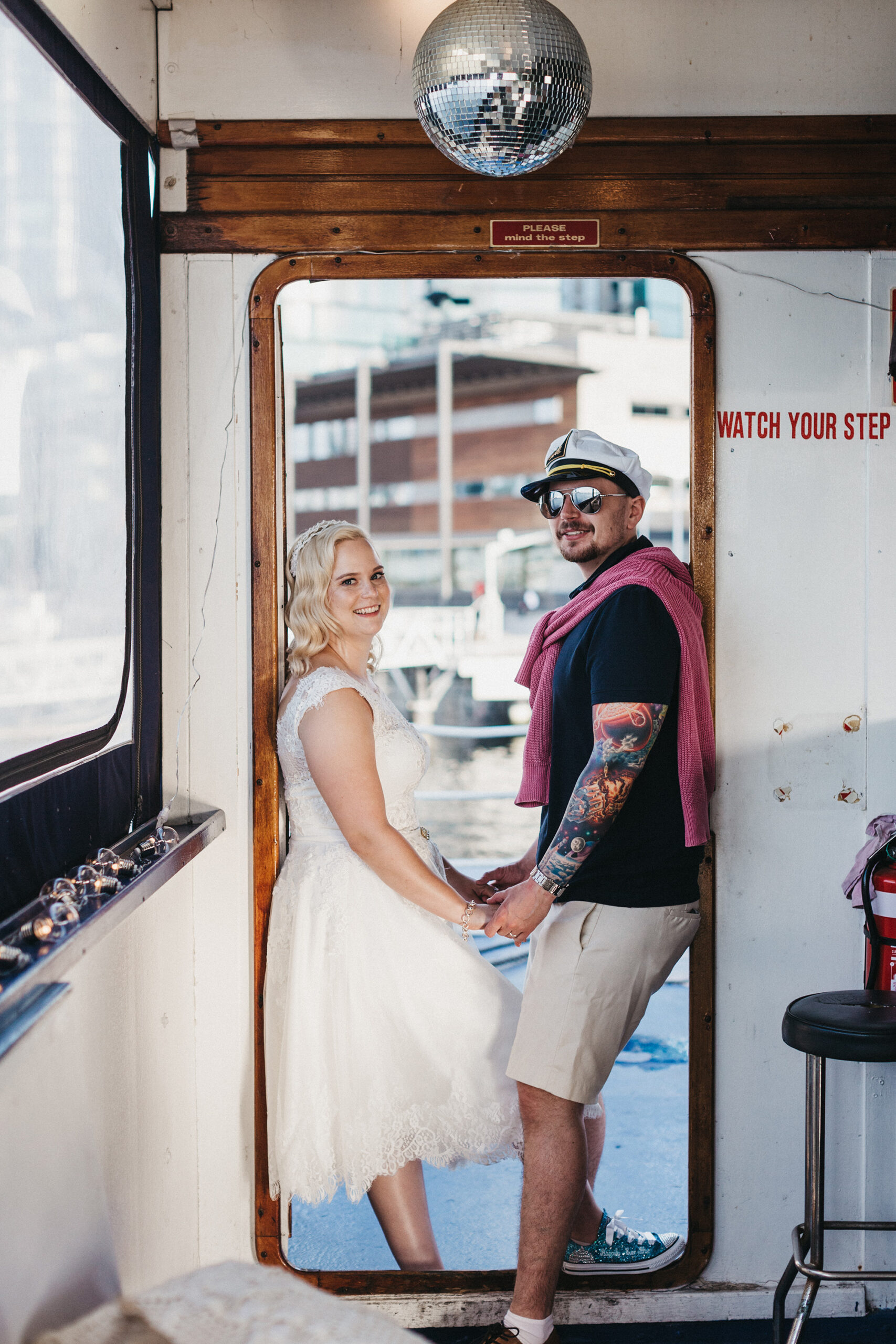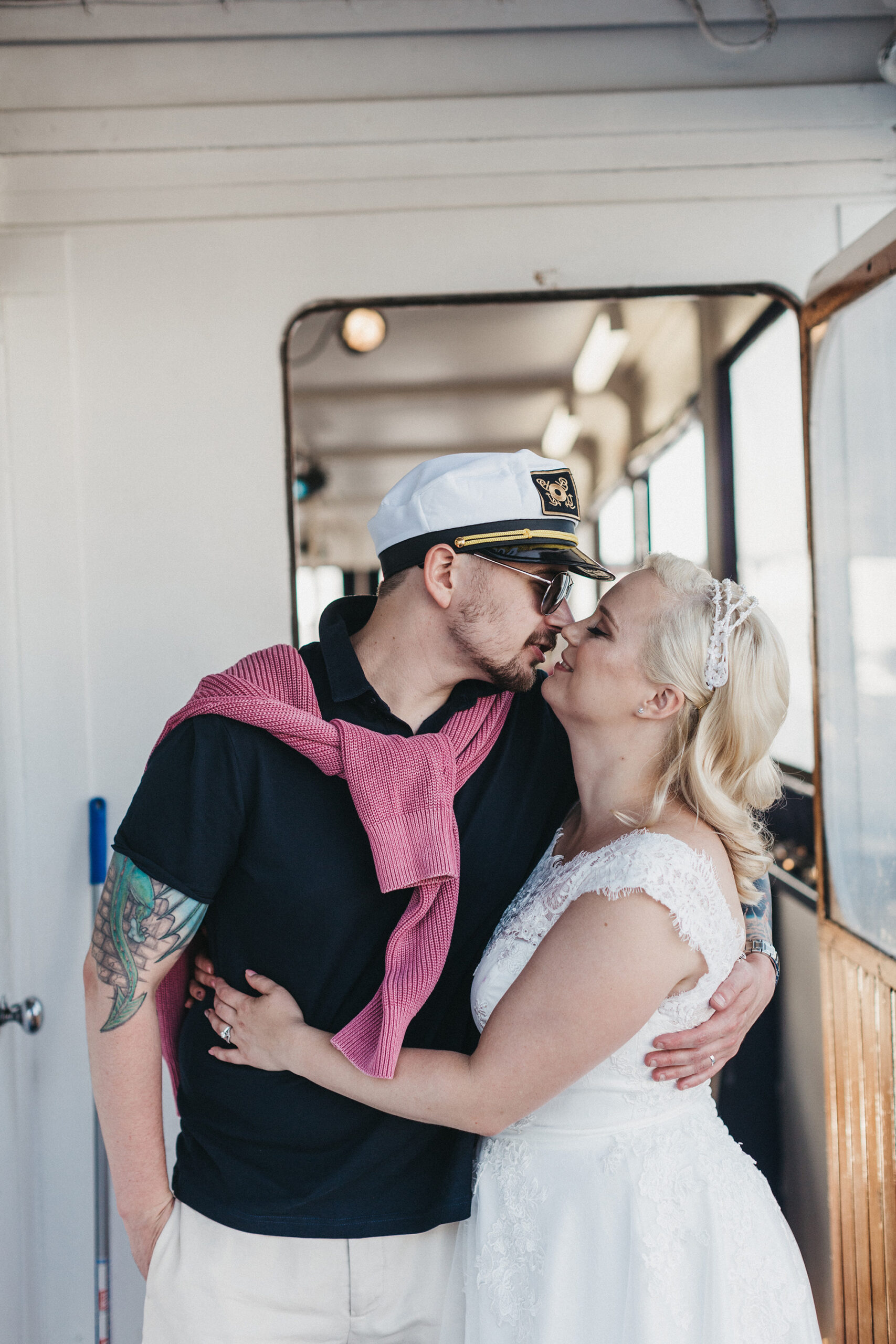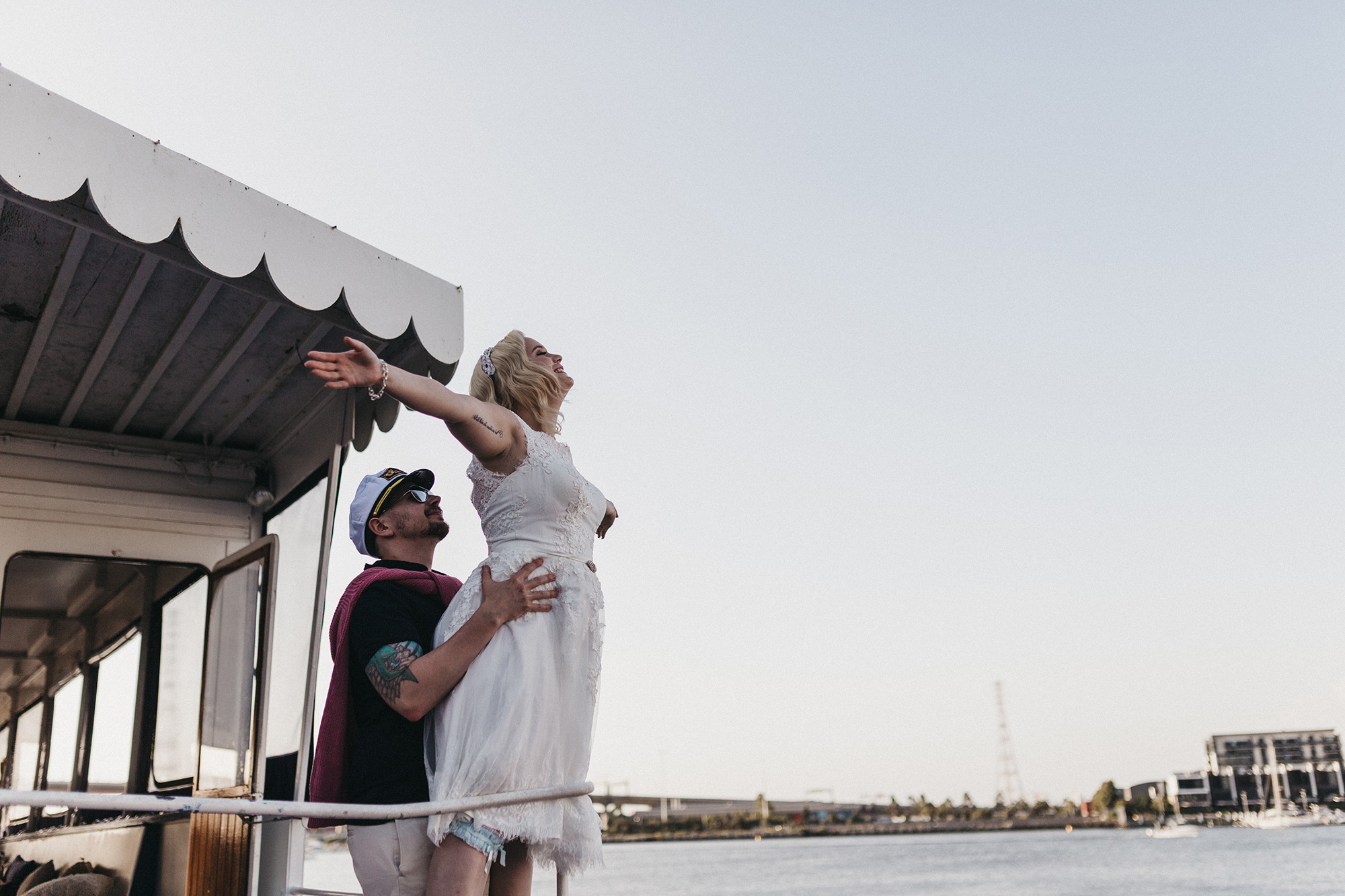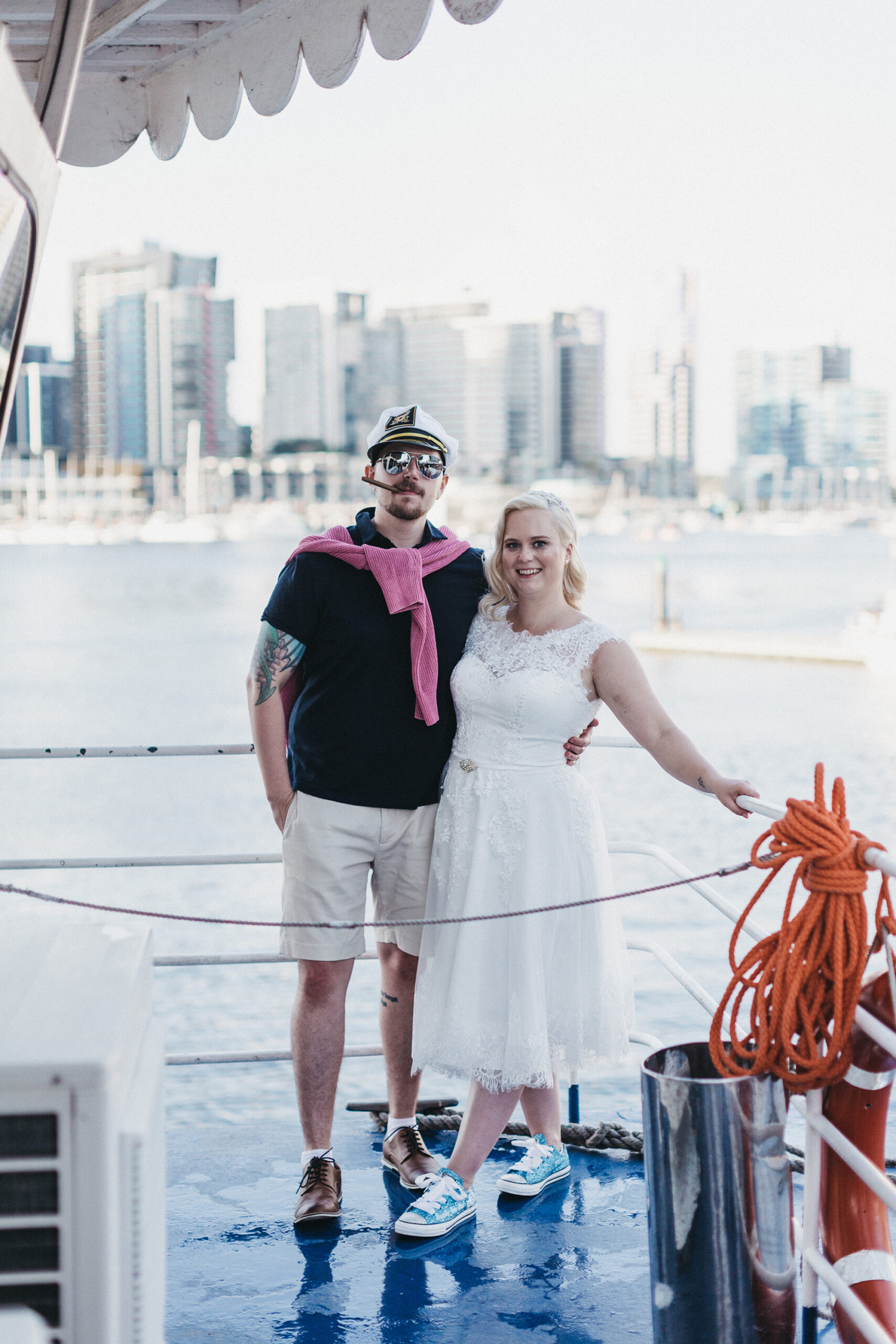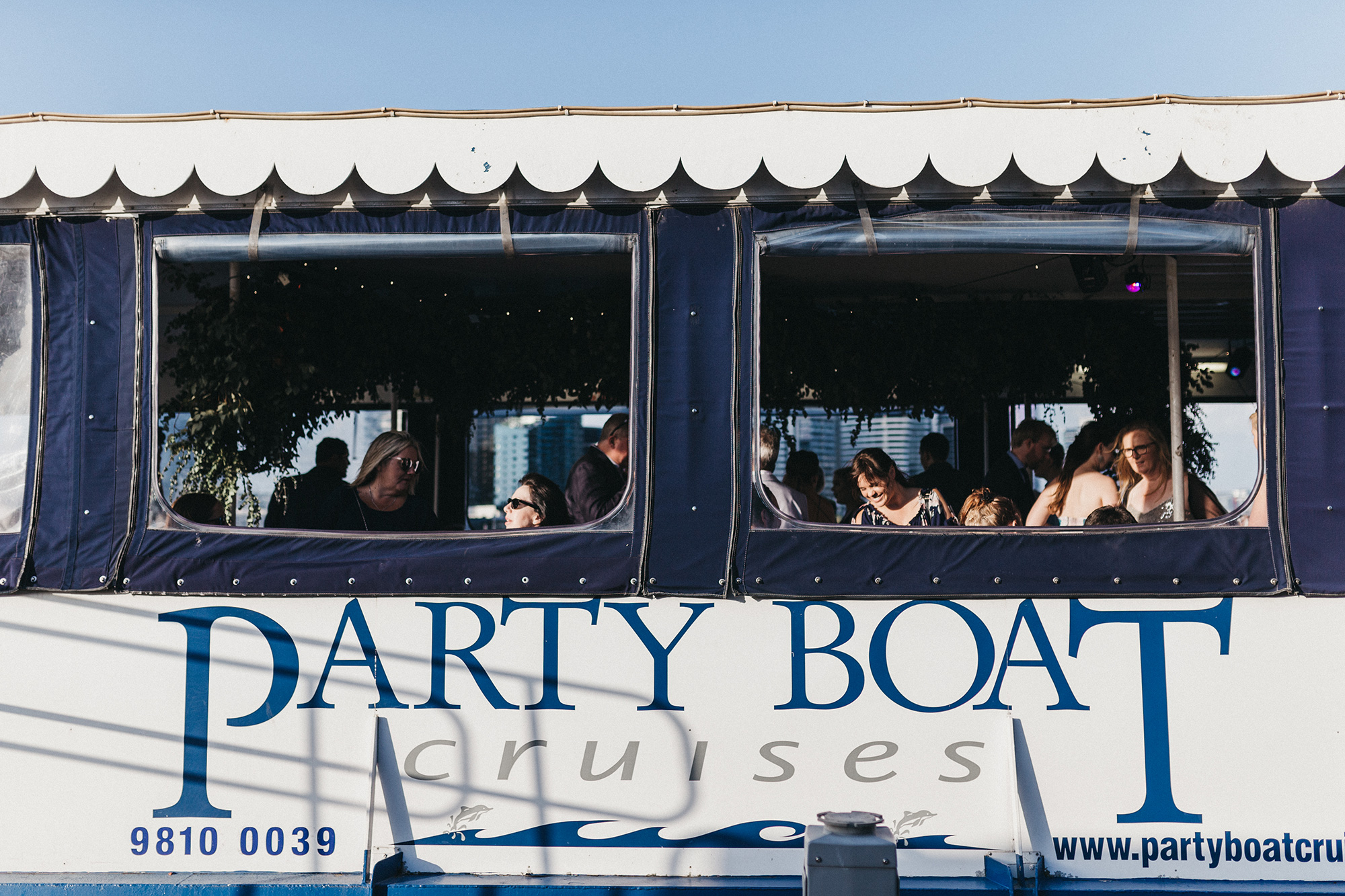 Video by Wedding Movies.