Their first chance meeting wasn't enough to bring them together, but a second was.
After blowing off a group of keen boys at the beach a few months prior, according to Elena Philippou, 23, fate brought her to David Giraldo, 30, a second time. "Since then we have been inseparable," smiles Elena.
What Elena describes as the 2013 version of My Big Fat Greek Wedding, was a ceremony at St Euphemia Greek Orthodox Church and reception at the Grand Paradiso in Sydney with 370 guests on March 9, 2013. "Not many weddings feature breaking plates and a stage-diving bride and groom," she laughs.
Although Elena's late father could not be there to walk her down the aisle, she says her day was a fairytale come true. "I felt like a princess going to meet my prince on the way to the church," she says. "The only emotion I felt on our wedding day was sheer happiness and excitement to start this new chapter in our lives together."
However, Elena says the best part of their wedding day came three months later when they bumped into an older family friend of David. "He had tears in his eyes when talking about our wedding," recalls Elena. "He mentioned he had never seen a bride and groom so happy and enjoy themselves so much on their wedding day."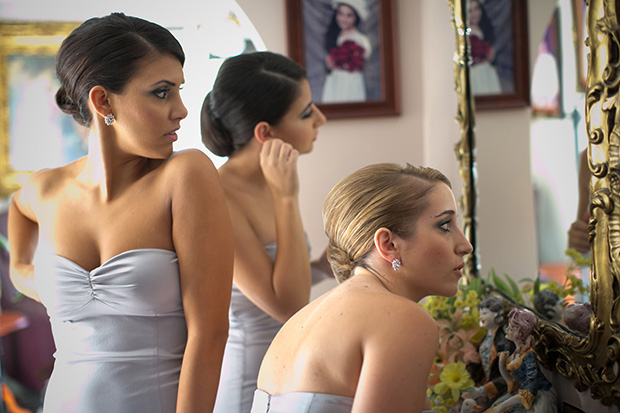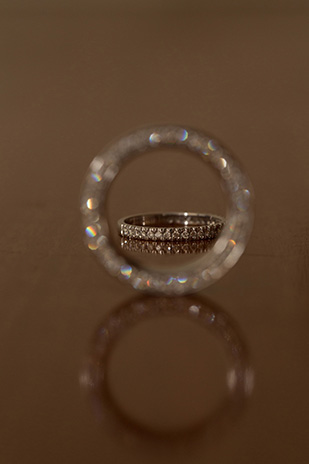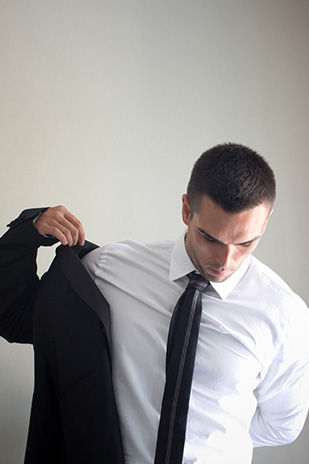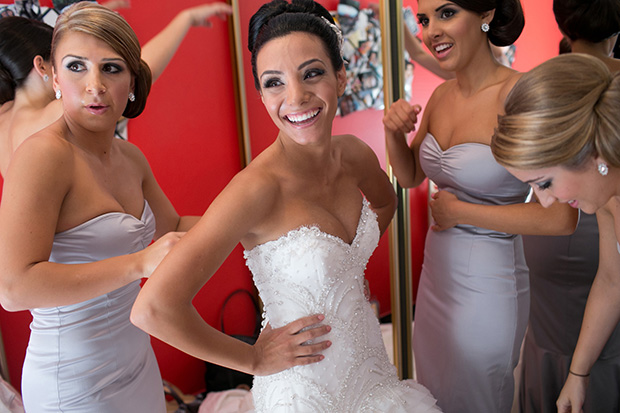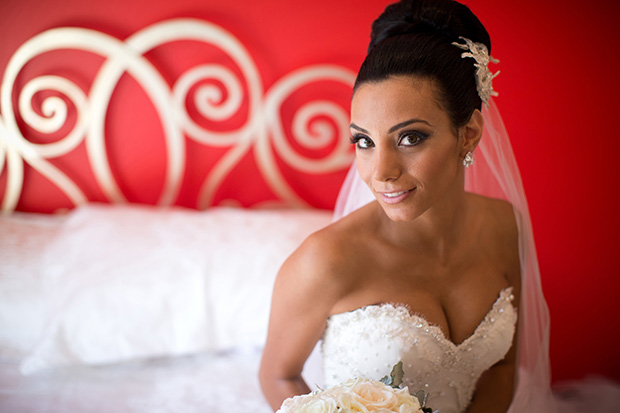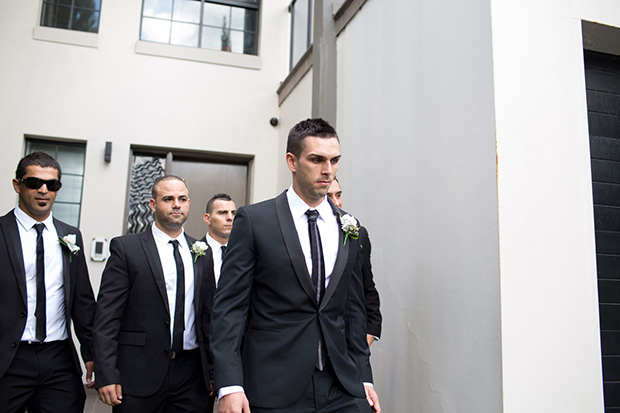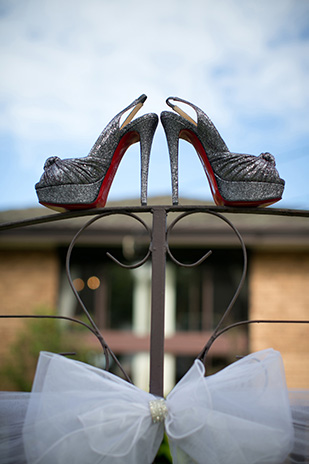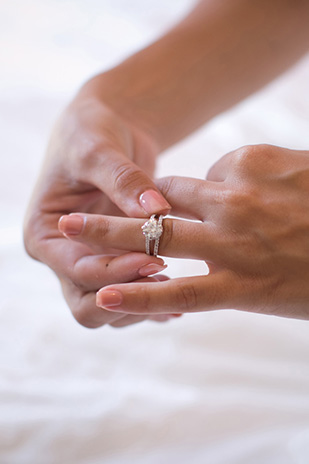 The couple created a neutral-coloured wedding with glamorous touches including Elena's Christian Louboutin heels. "I didn't want just plain white shoes for my wedding day so I opted for stunning gunmetal glittery grey heels to add an element of surprise."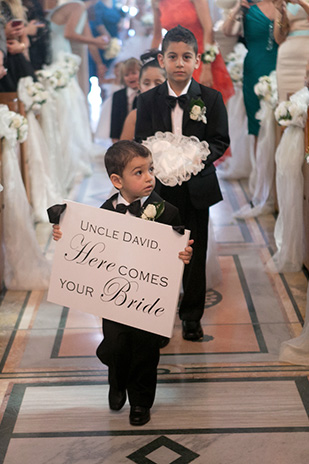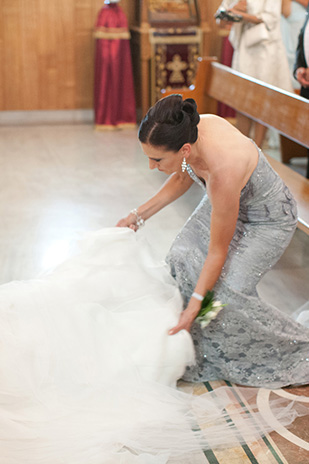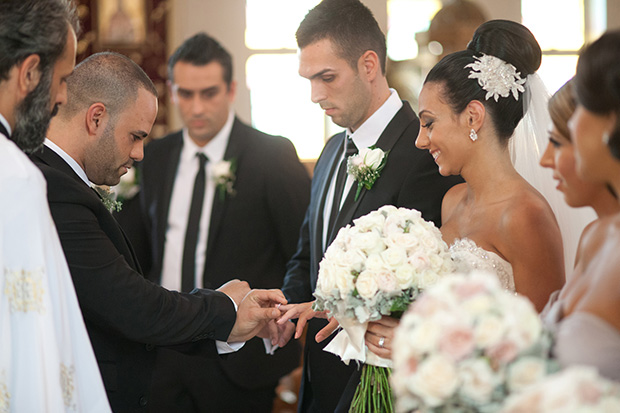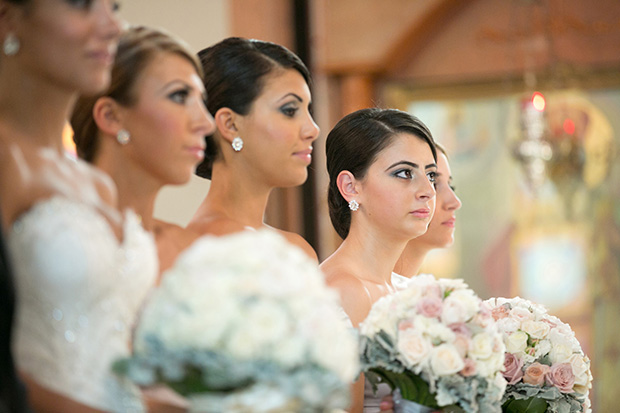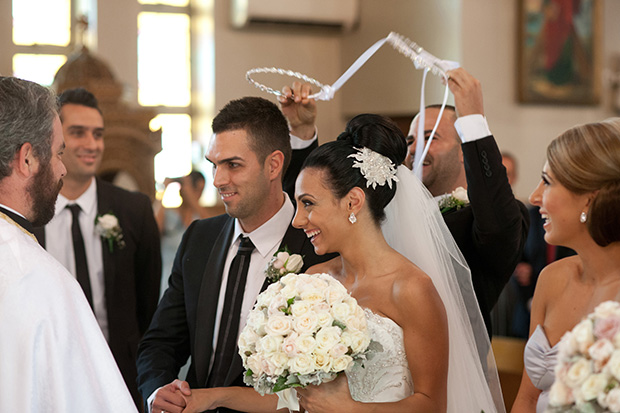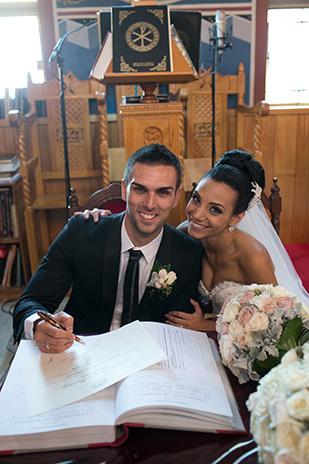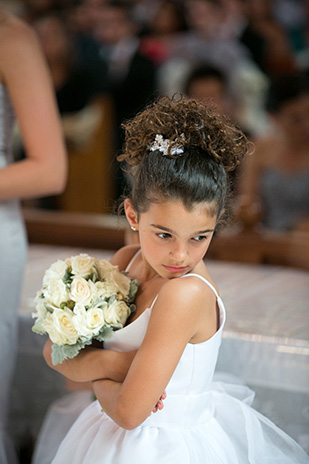 Elena's choice of flowergirl dresses was simple elegance. "I wanted something very simple but still beautiful and Chantel (of Made by Chantel) was able to bring my vision to life."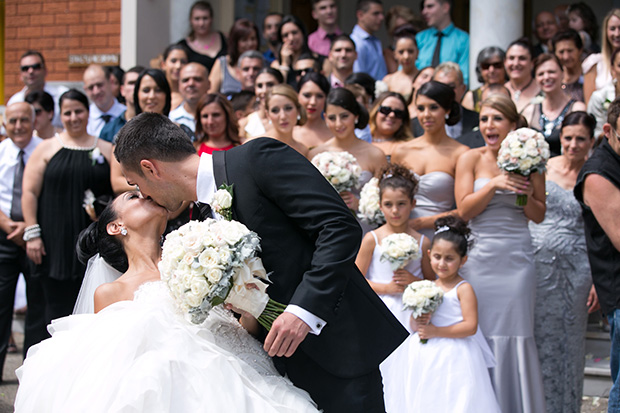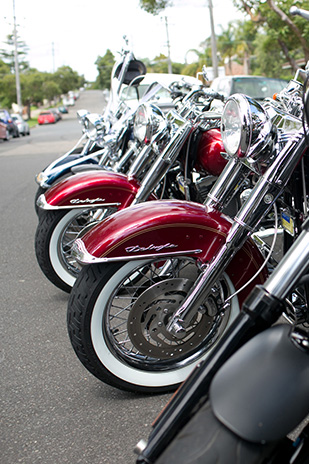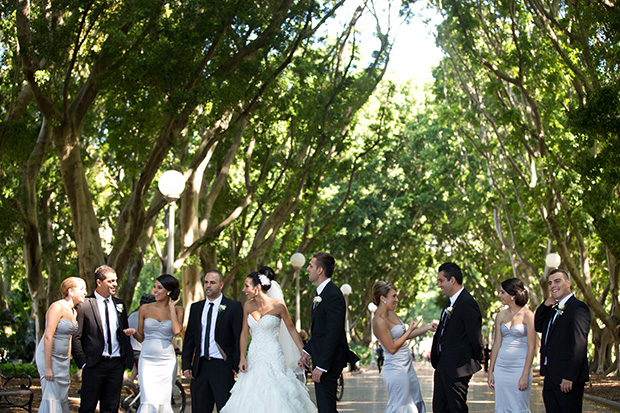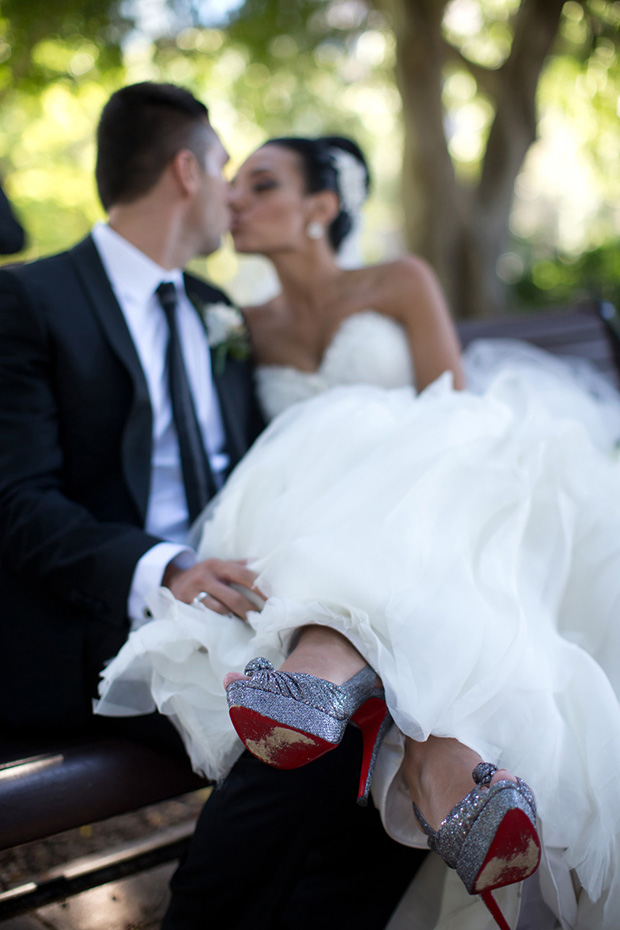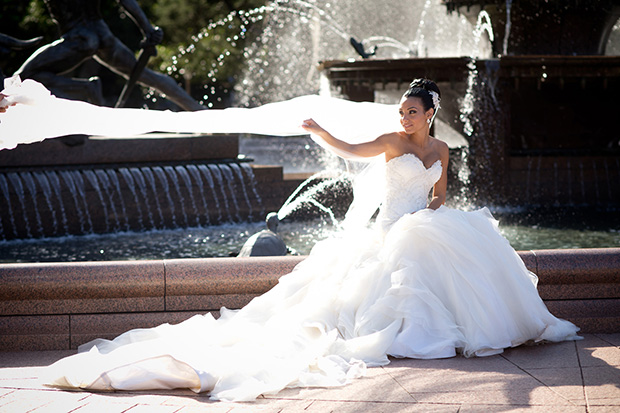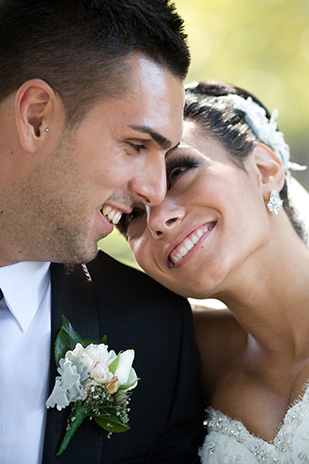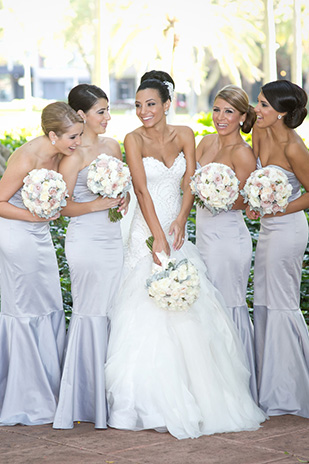 The bridesmaids' Charlie Brown gowns were a lucky find for the bridal party. "By chance when shopping for ideas for the girls I came across their dresses," says Elena. "They were the exact style and colour I wanted so I bought them all that day."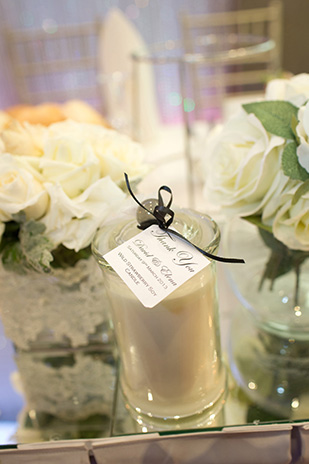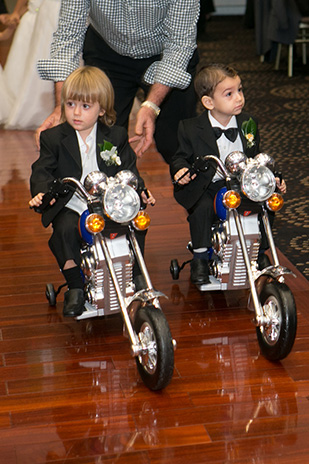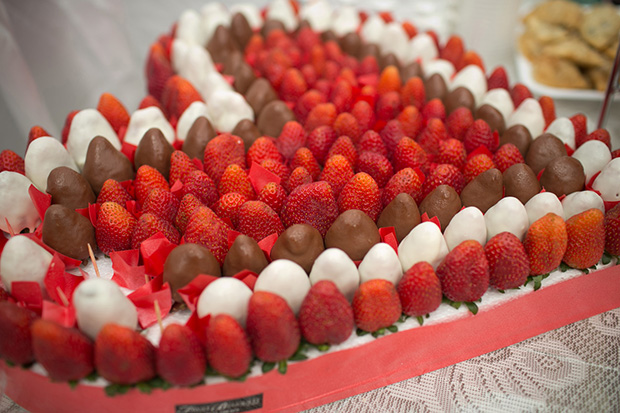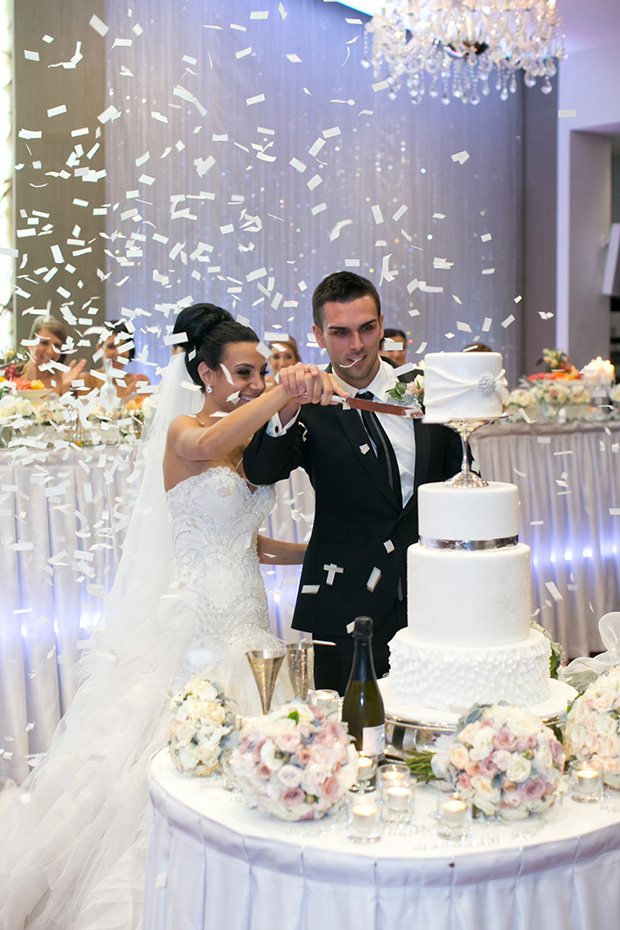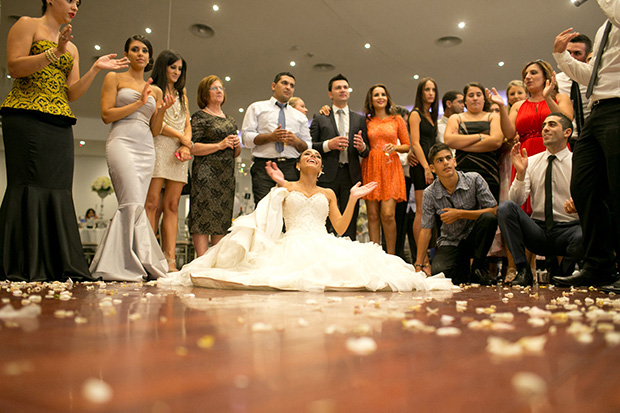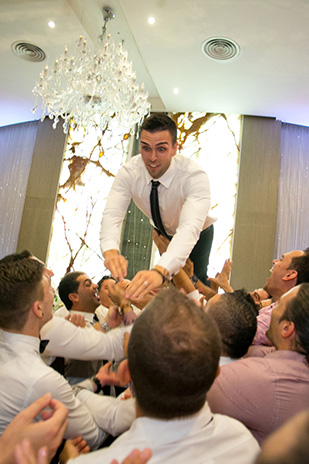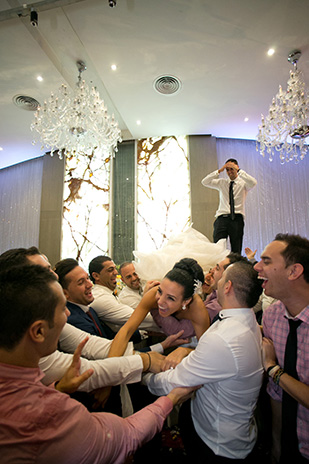 Elena and David's elegant wedding didn't stop them from taking a little stage dive here and there. "Yes I jumped off a table into the crowd in my wedding dress – not once – but three times," laughs Elena.
Photographs courtesy of Eclipse Studios.