It was no surprise that Amy Todd – a third-time bridesmaid – met the man of her dreams whilst on duty at her best friend's wedding.
When you think about it, weddings are prime real estate for romance – and not just for the bride and groom. Everyone's dressed up, loved up and in ultimate mingling mode, and the bridesmaids, well, there's not a cliché about them for nothing.
For Tim Griffiths, 31, there was an instant attraction to fellow Virgo, Amy, 29, and on their first date following the wedding, which consisted of dinner, dancing and several 'deep and meaningfuls', he changed his holiday plans to be with her.
That one "romantic and unforgettable" week sparked a (rather) long distance relationship between Newcastle and Perth that eventually led to a gorgeous vineyard wedding on January 24, 2014.
The newlyweds who are still living apart (Tim is in the Air Force in Adelaide and Amy, a teacher, lives in Perth), were a team to be reckoned with when it came to organising the elegant Adelaide nuptials.
Despite their distance, they cohesively planned the casual winery setting, with a live acoustic performer to entertain their 73 guests and a touching rose ceremony in honour of their mothers.
"The planning process was very positive, agreeing on every decision and playing equal parts," says Amy. "We were often told to expect some things not to go to plan on the day. I can't think of one thing which didn't go perfectly for us. We wouldn't do it any differently."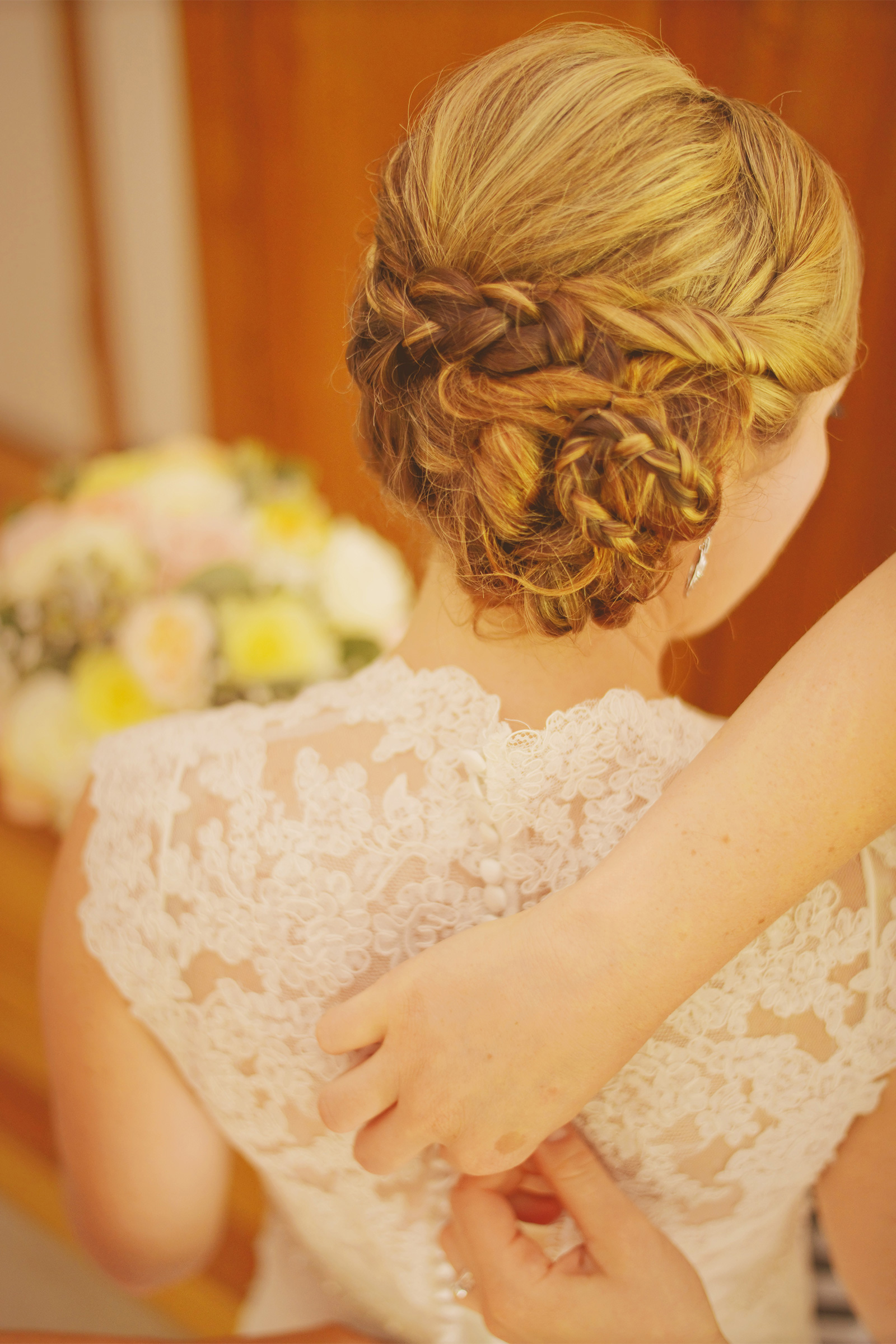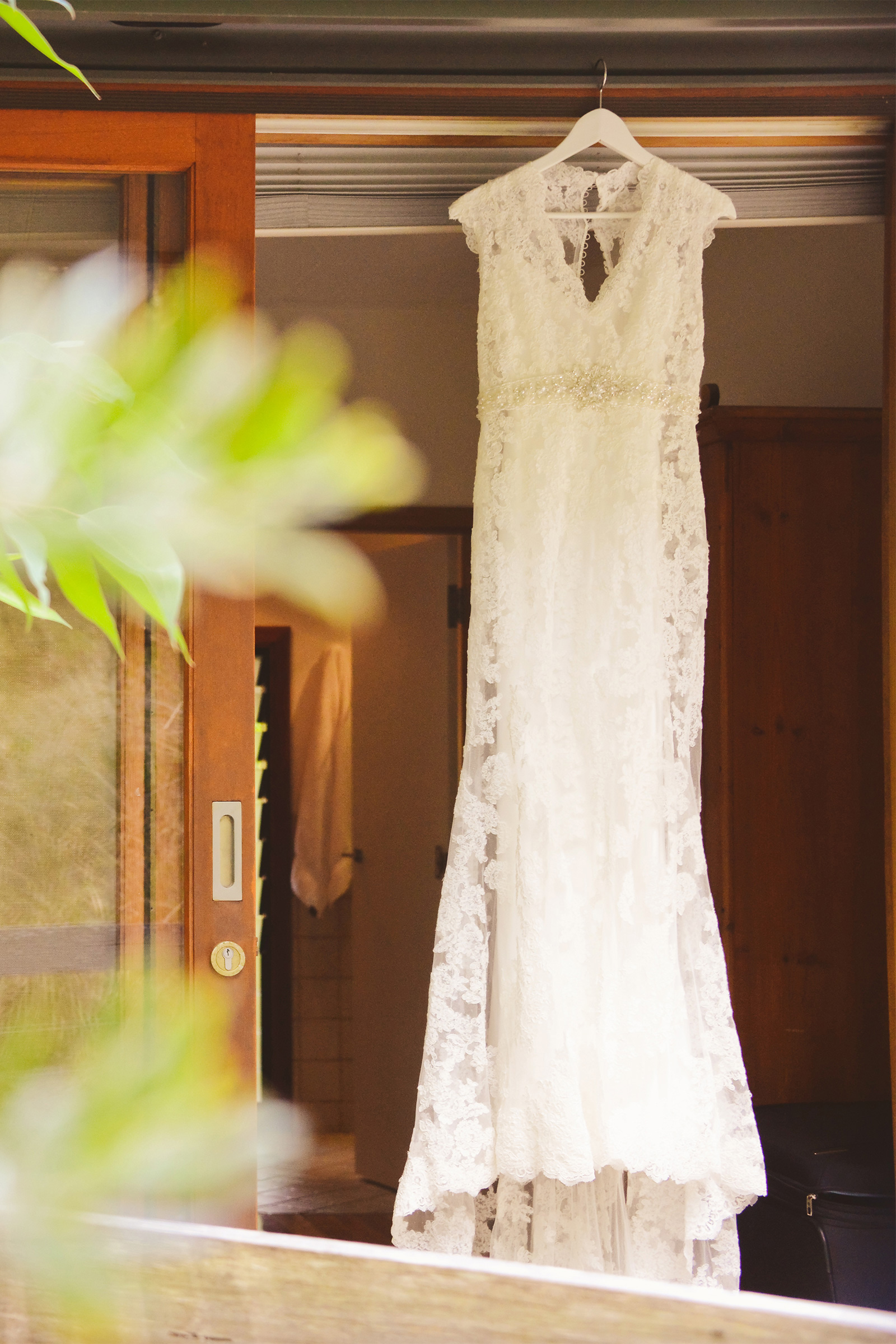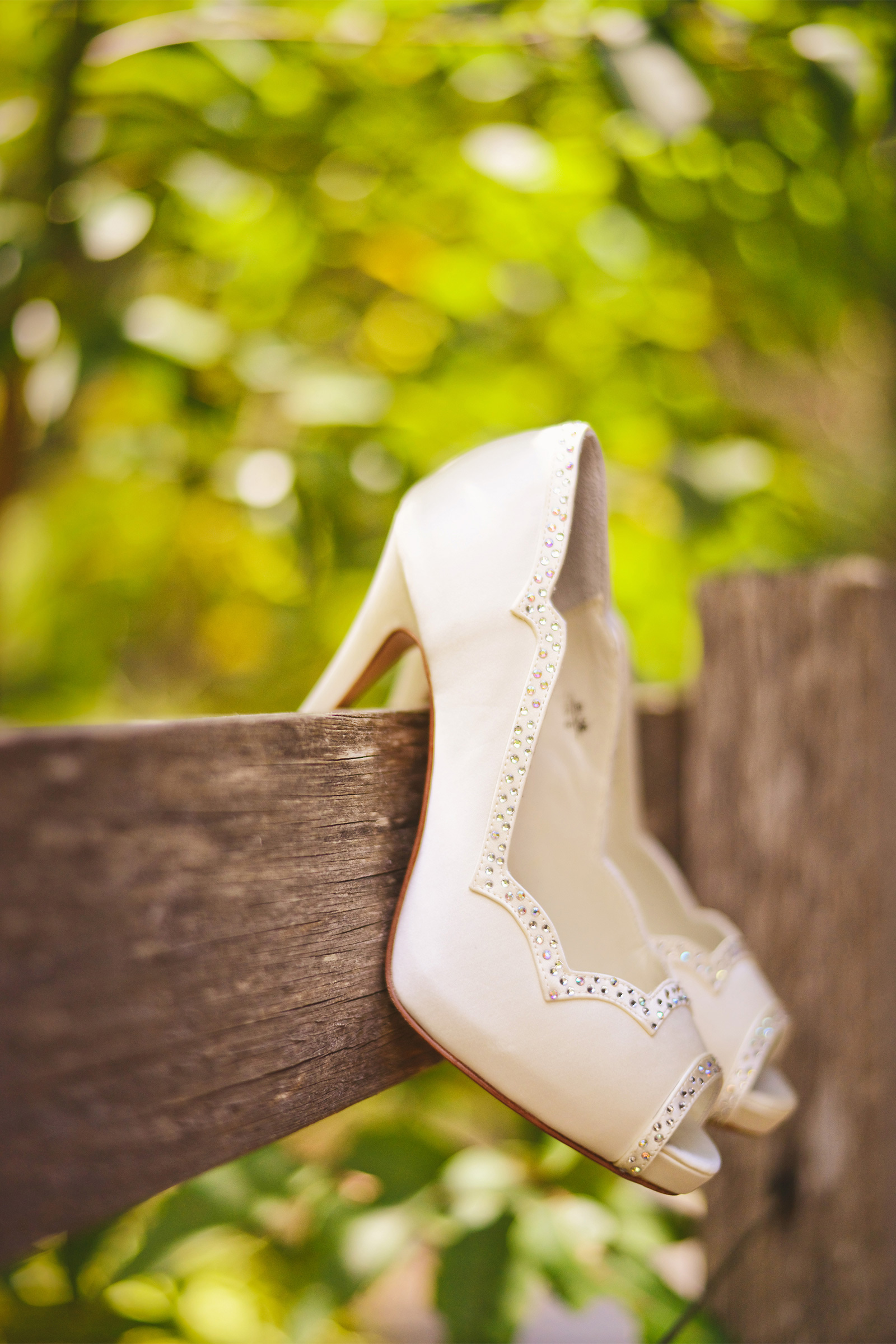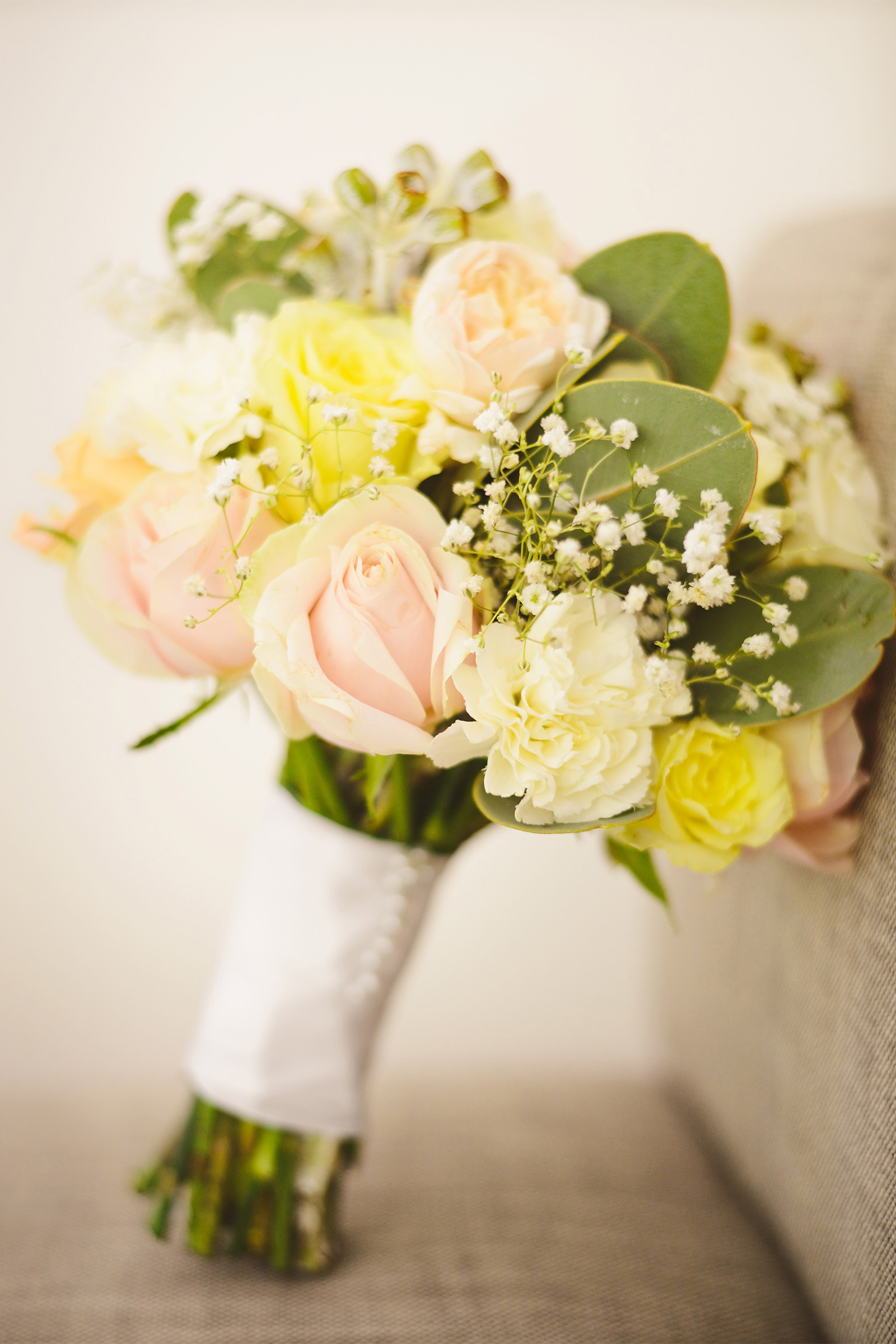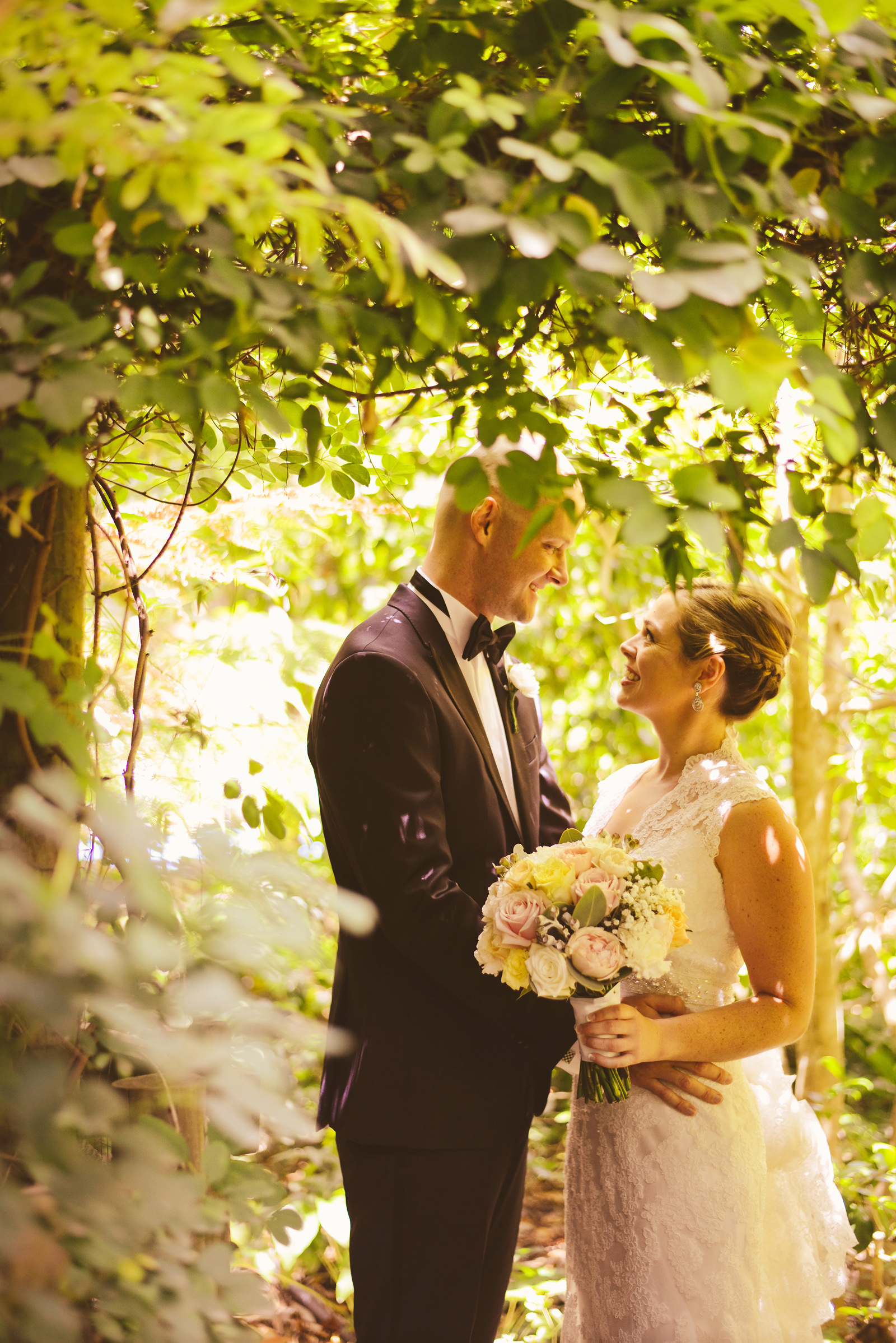 The purchase of the groom's Hugo Boss suit was a special moment. "I walked into the store just as he had suited up," explains Amy. "I was so emotional and we knew it was 'the suit.' Just like my dress, it was the first suit Tim tried on."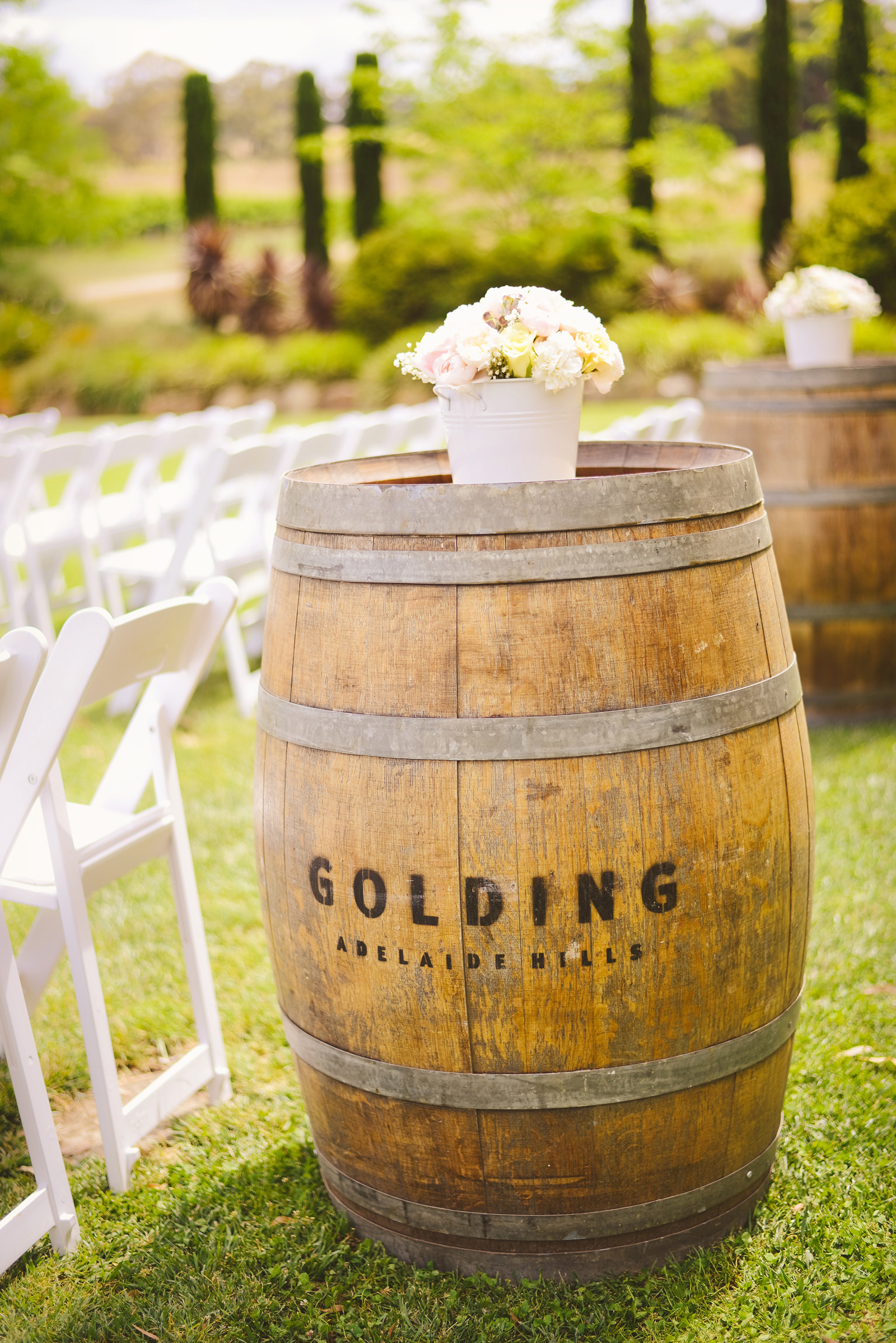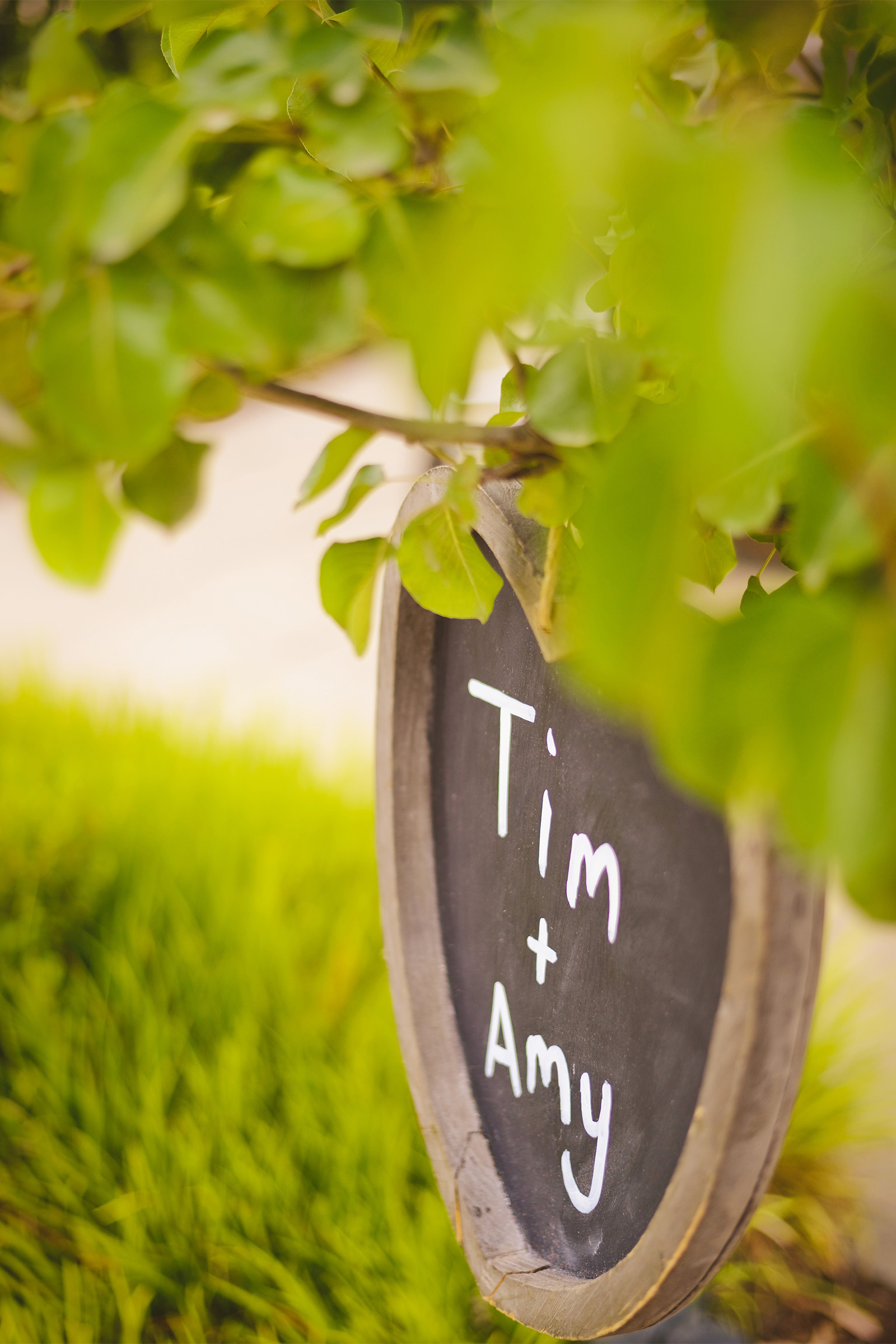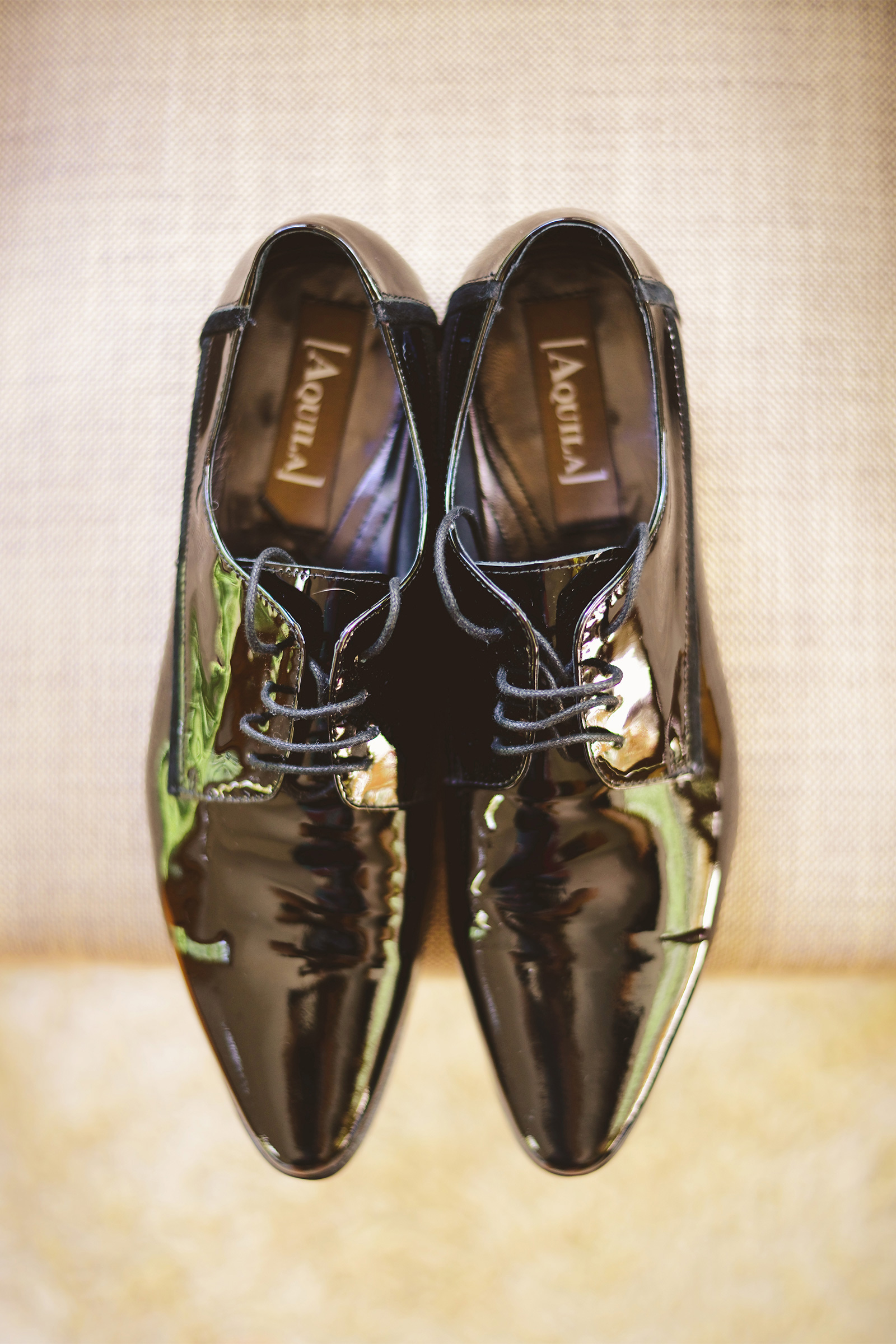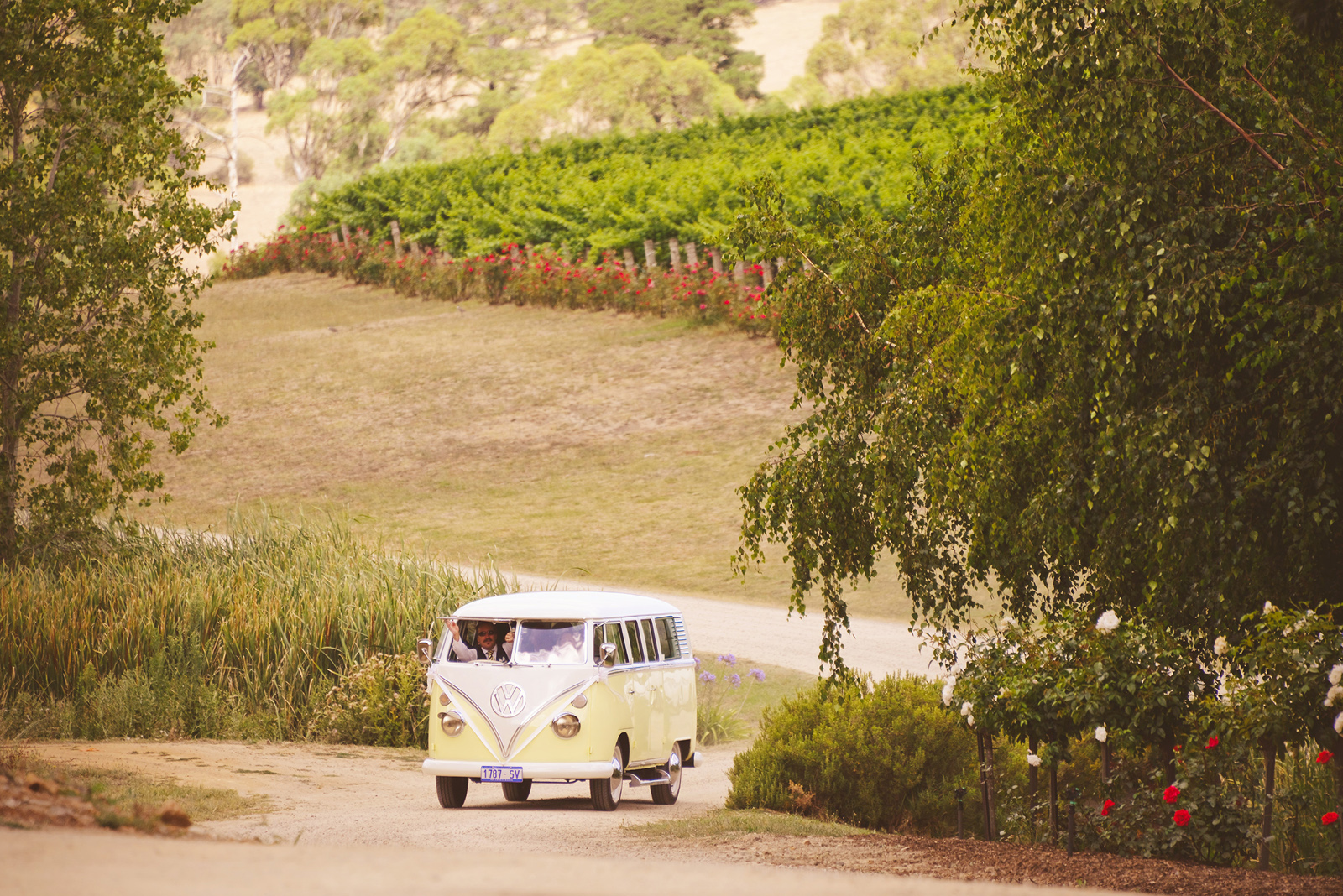 Even though Amy chose not to have bridesmaids, her best friends joined her in this Kombis4u van. "The horn was 'Here Comes the Bride' which we played all the way up the Golding [Wines] driveway," recalls Amy. "The guests knew we were coming!"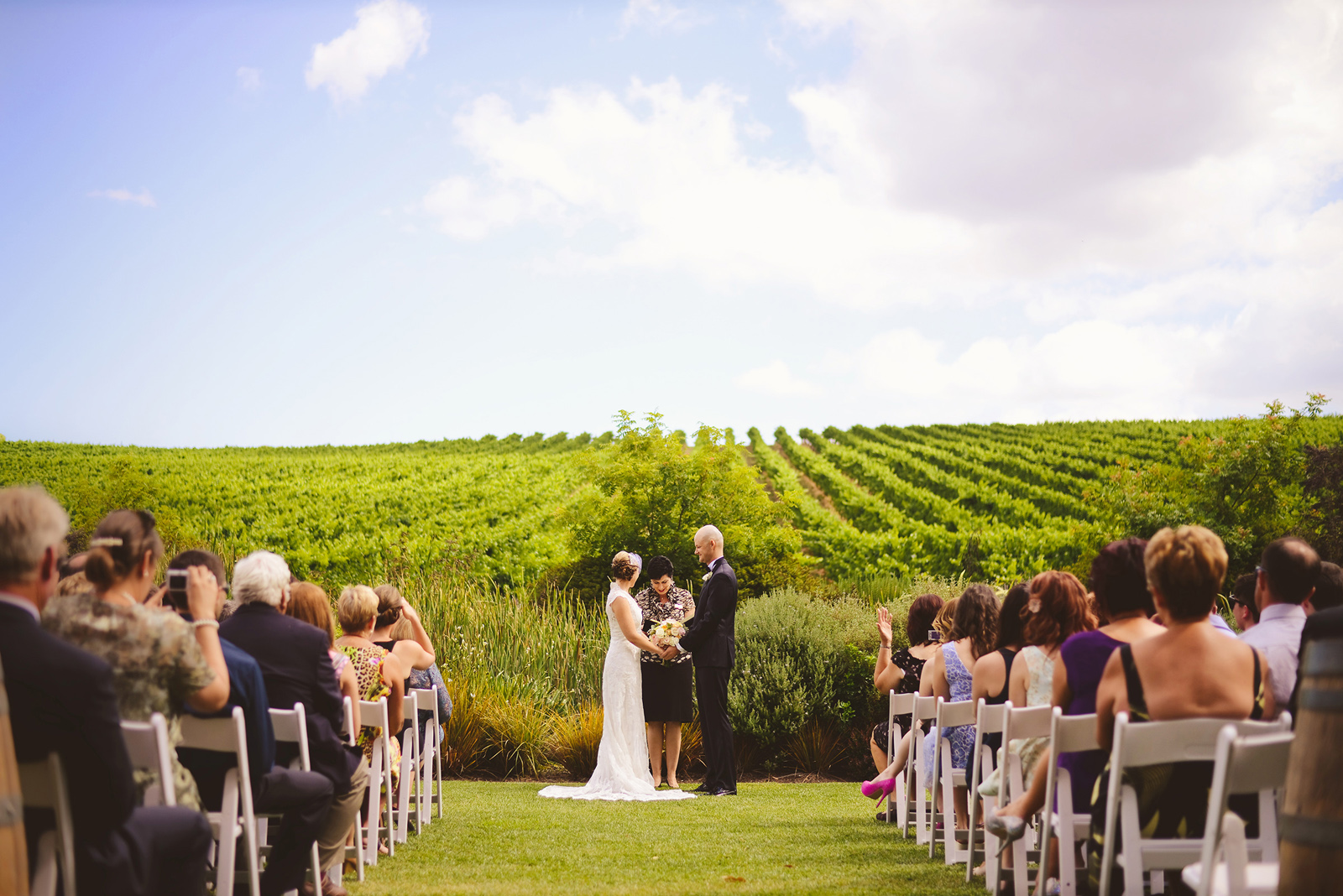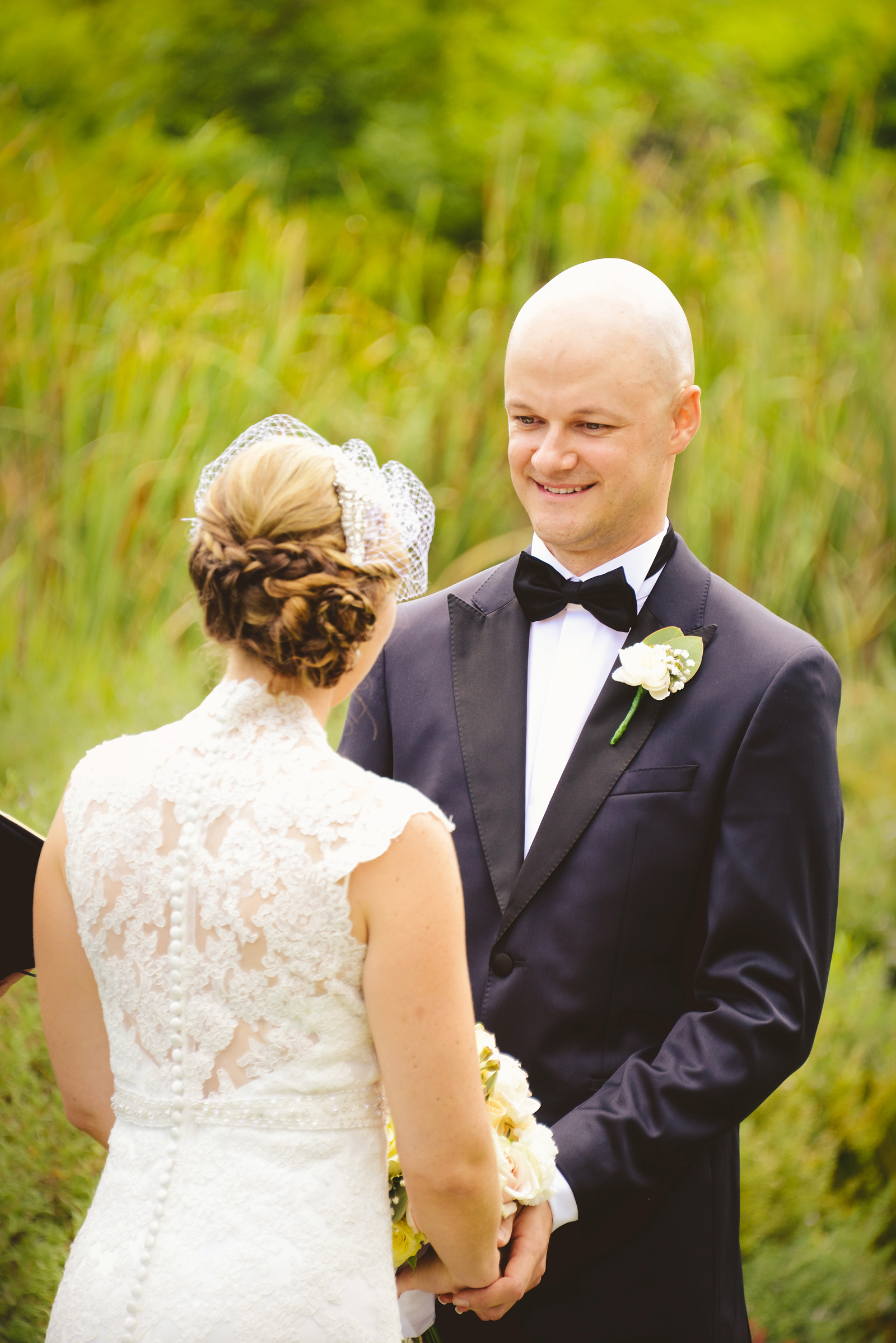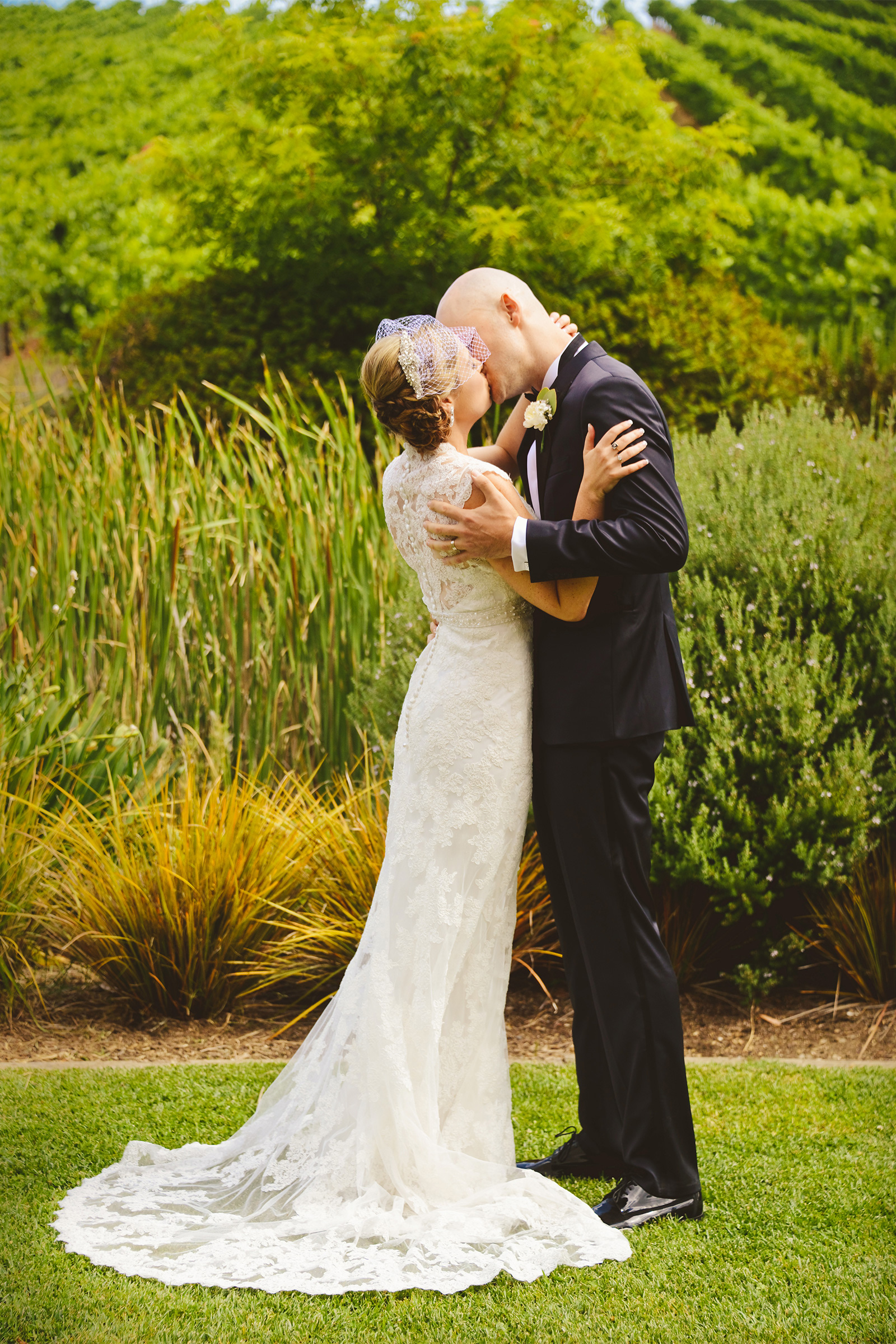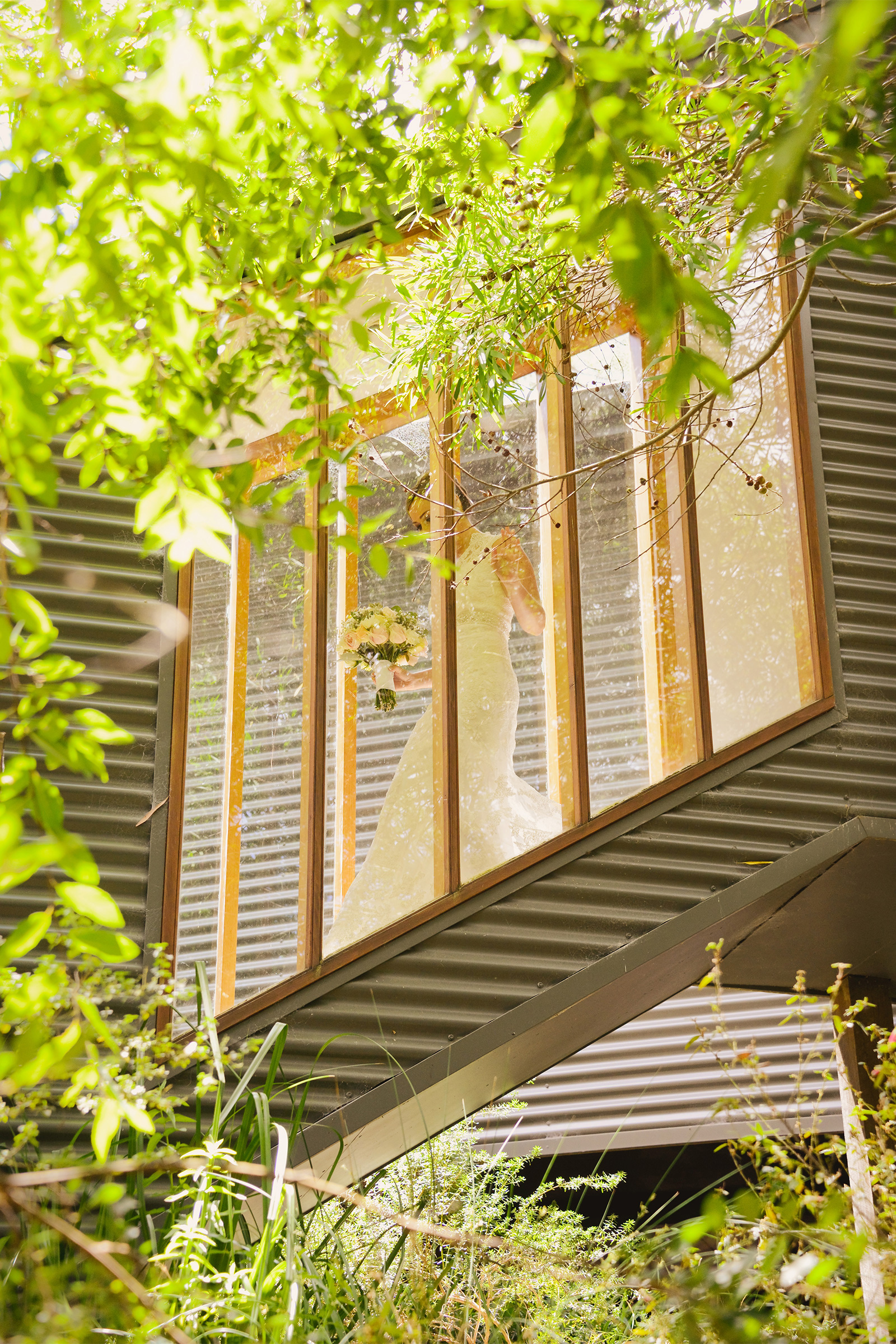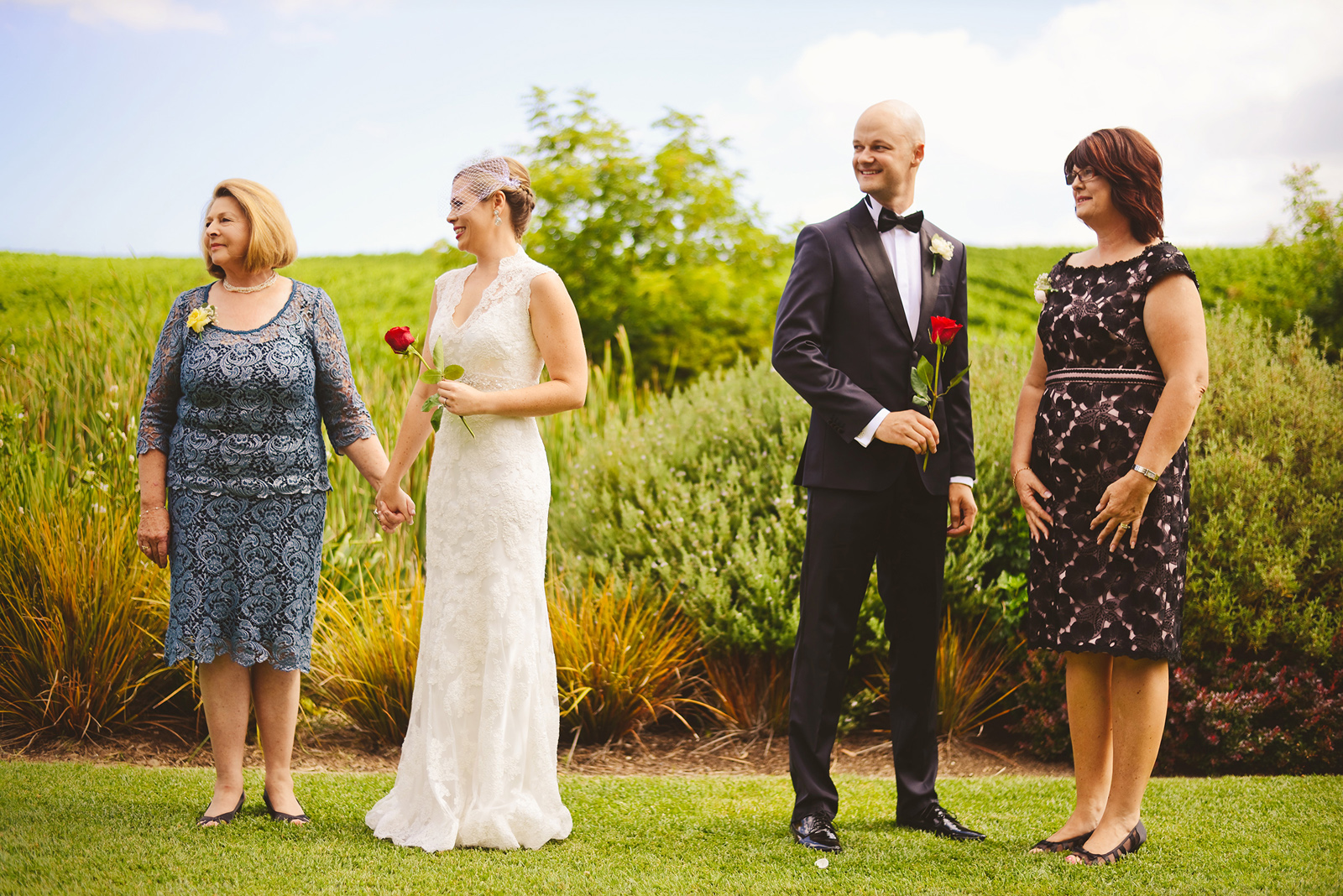 The couple surprised their mums with a poignant reading about the importance of mothers before presenting them each with a single red rose. "This was a particularly emotional moment," reflects Amy.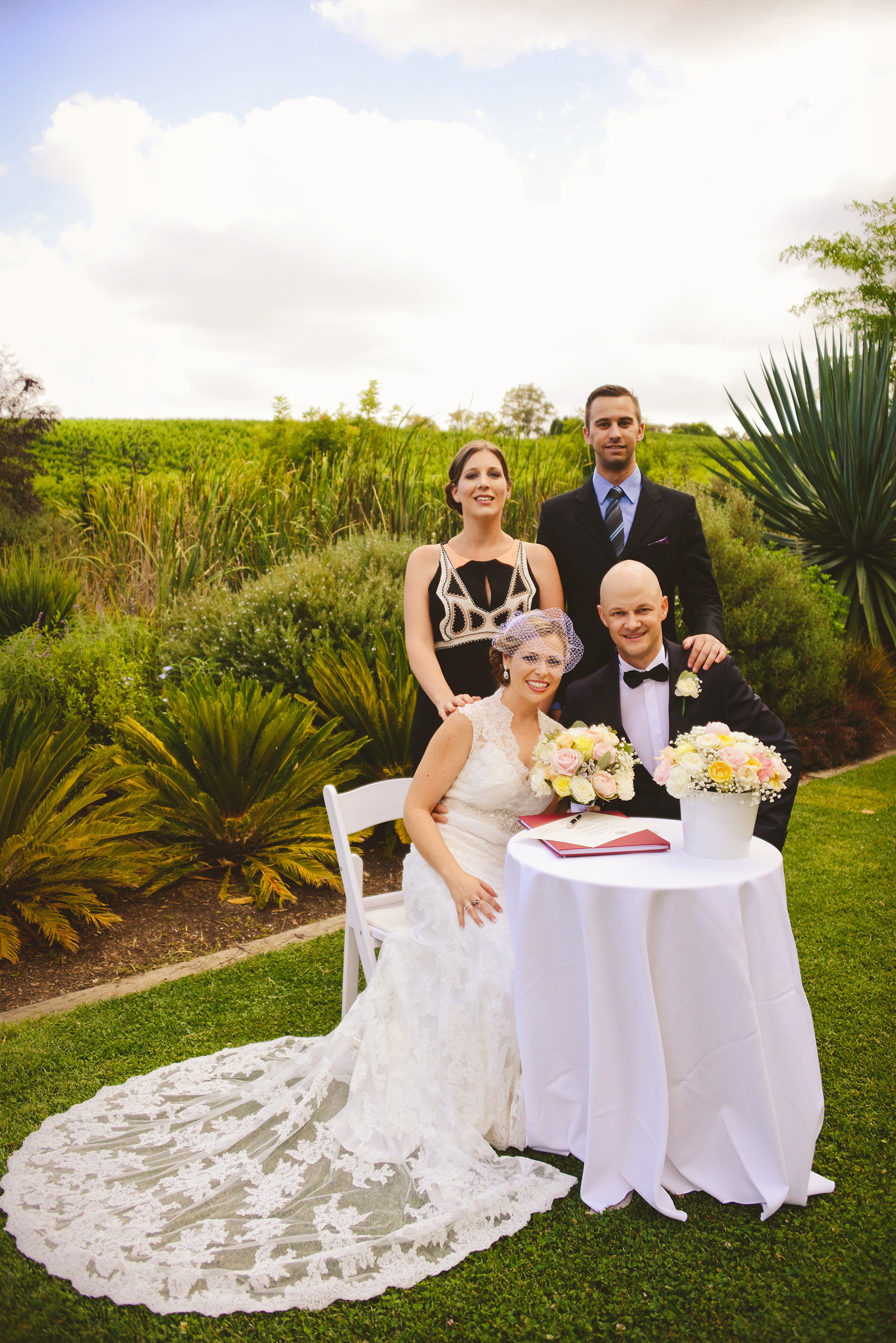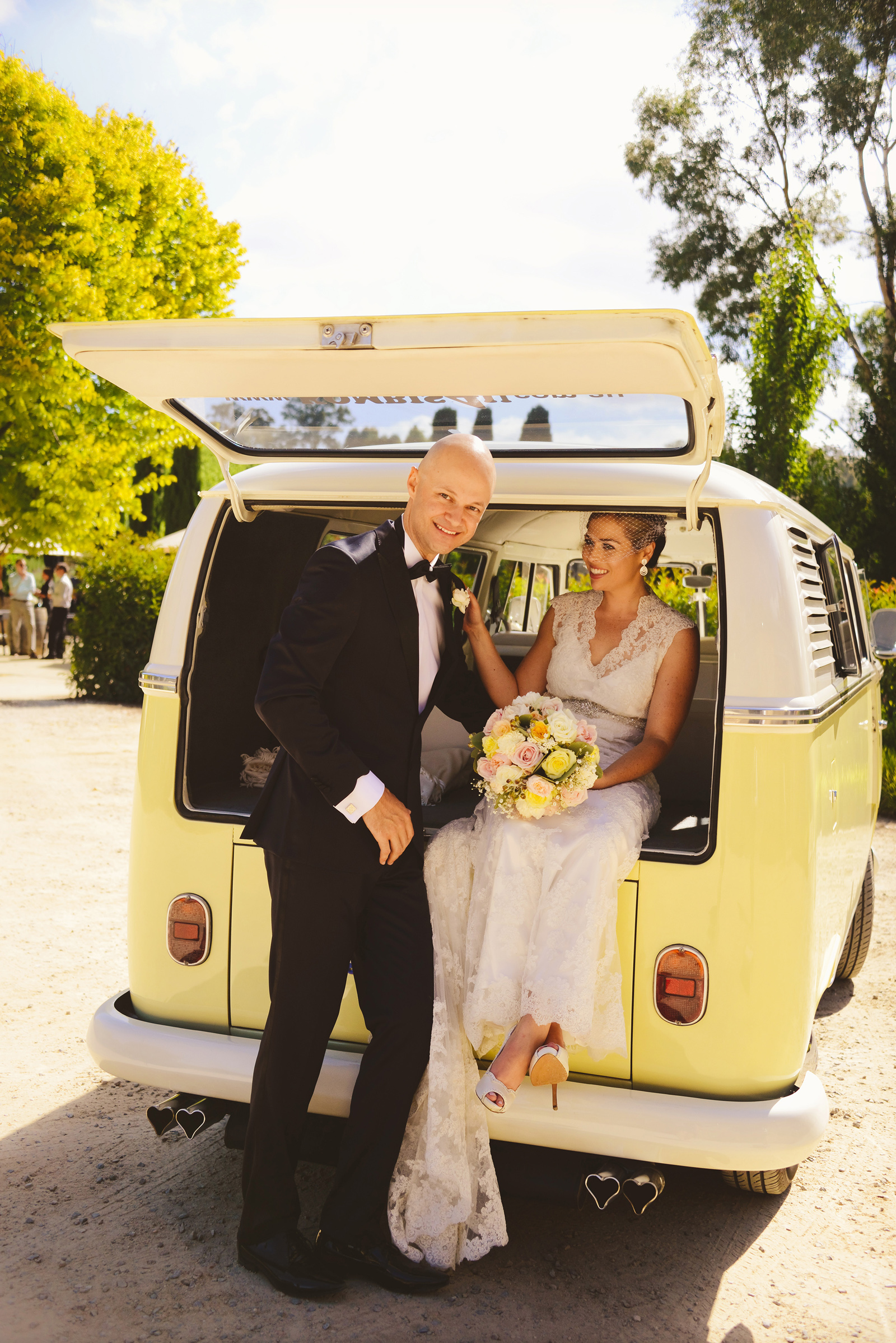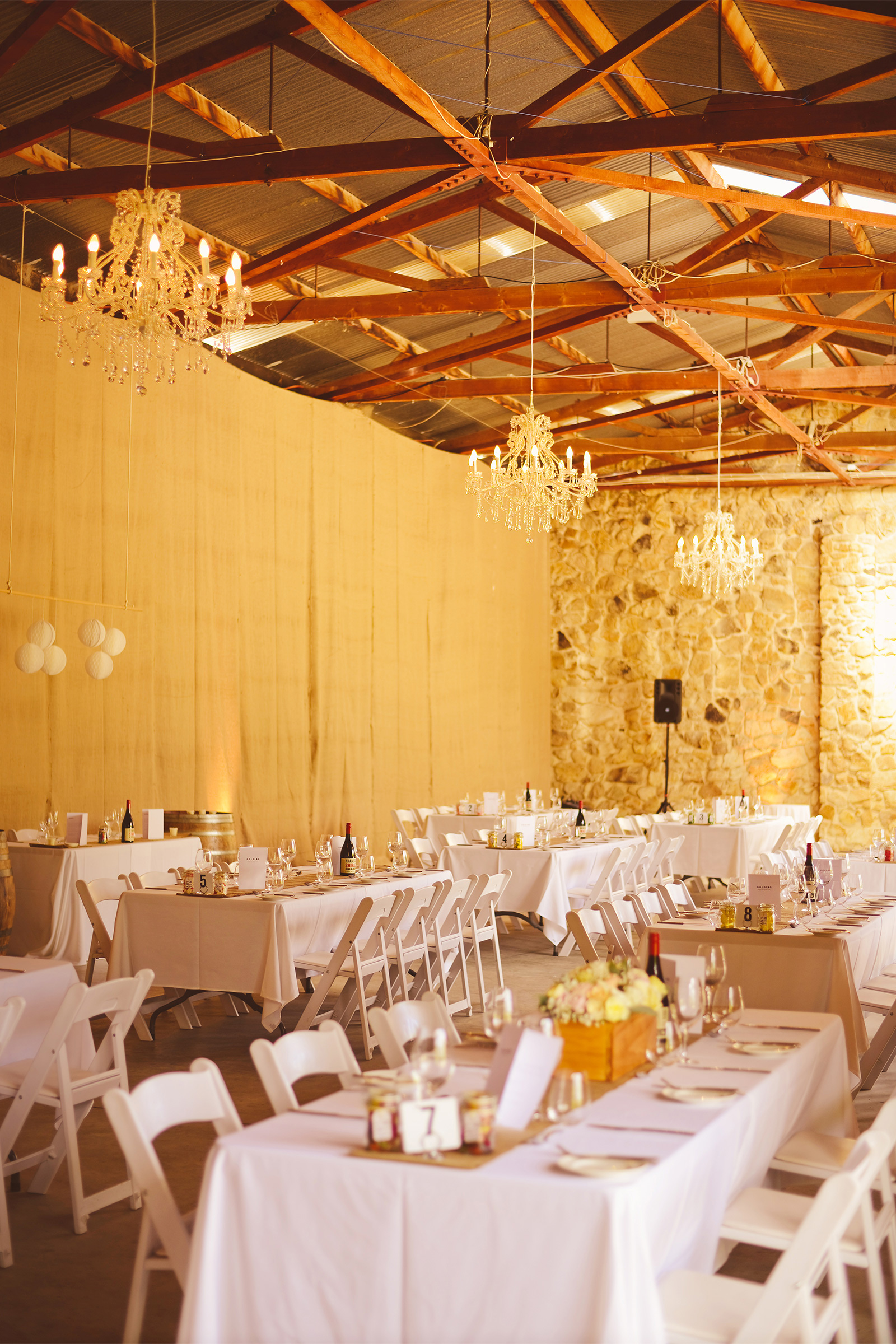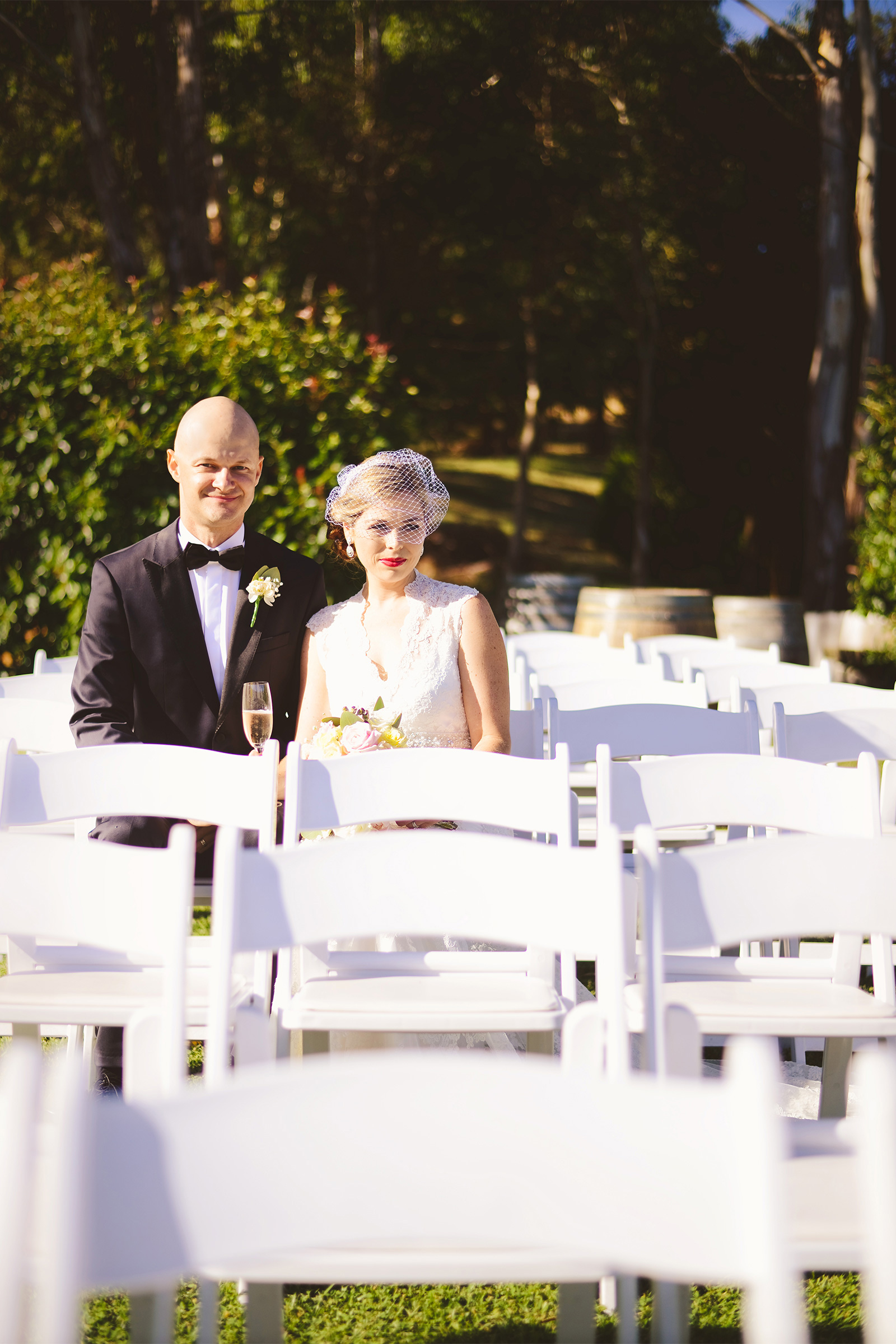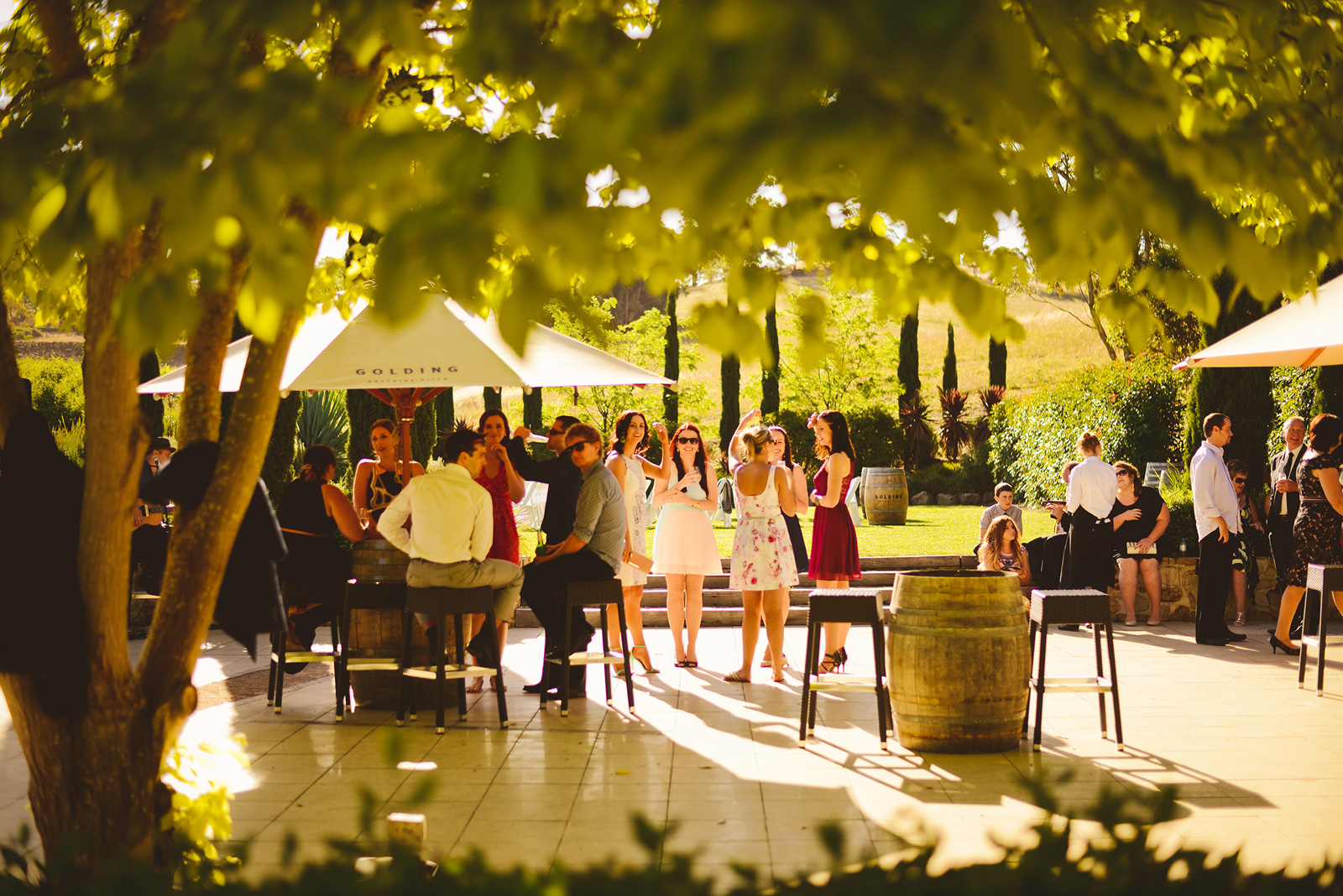 Canapes by La Dolce Vita Catering followed immediately after the ceremony and included pork belly with cider slaw and wood fired pizzas.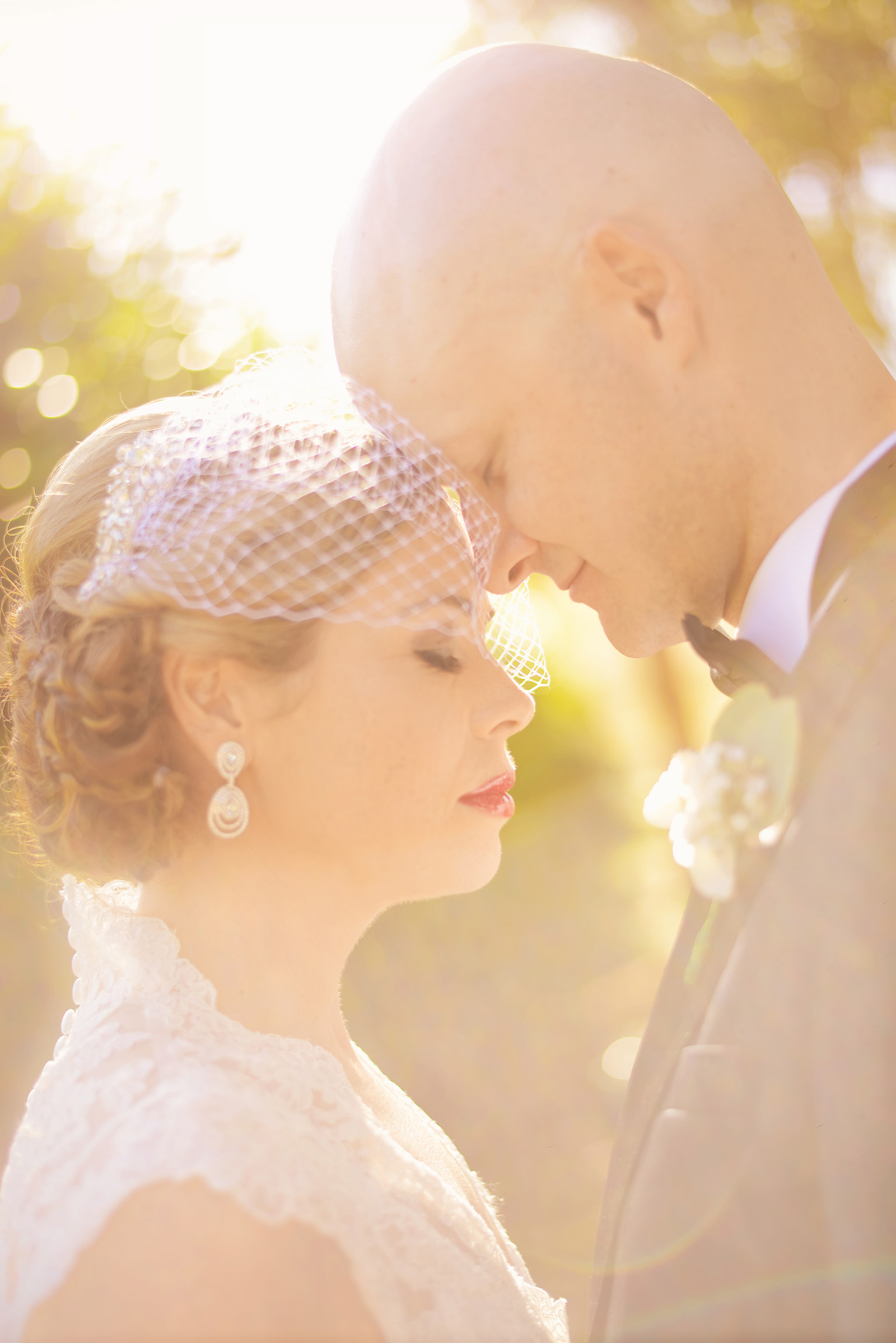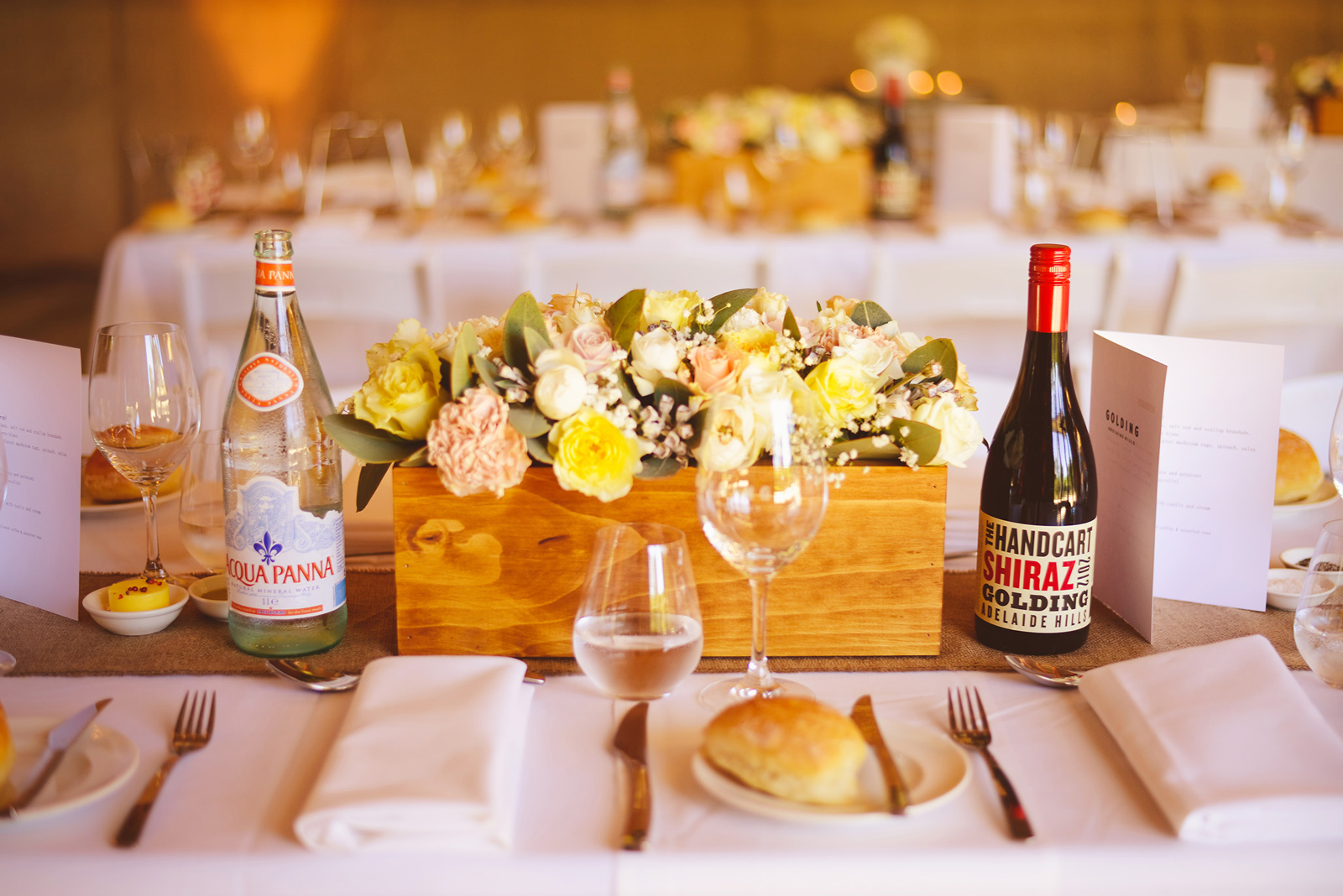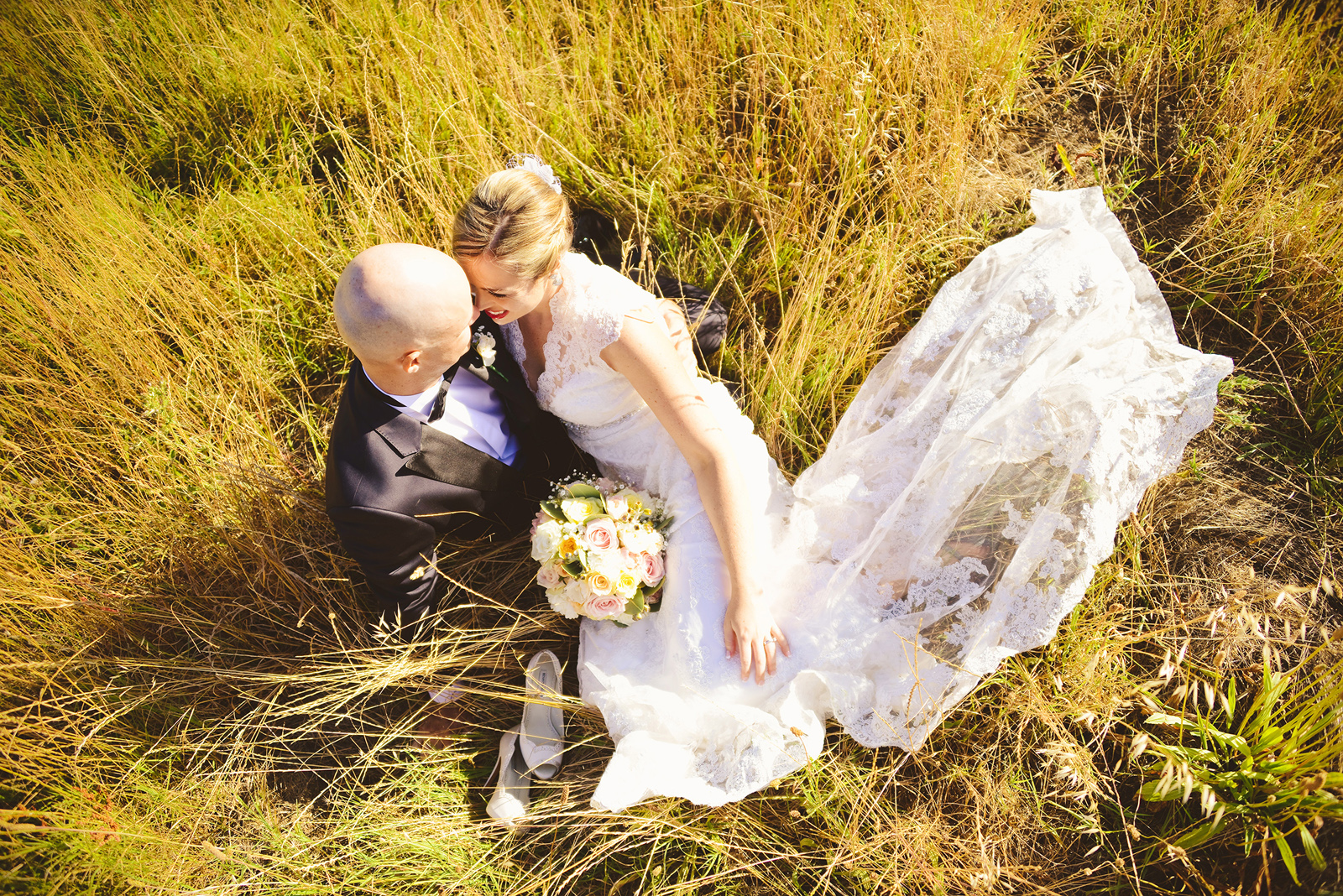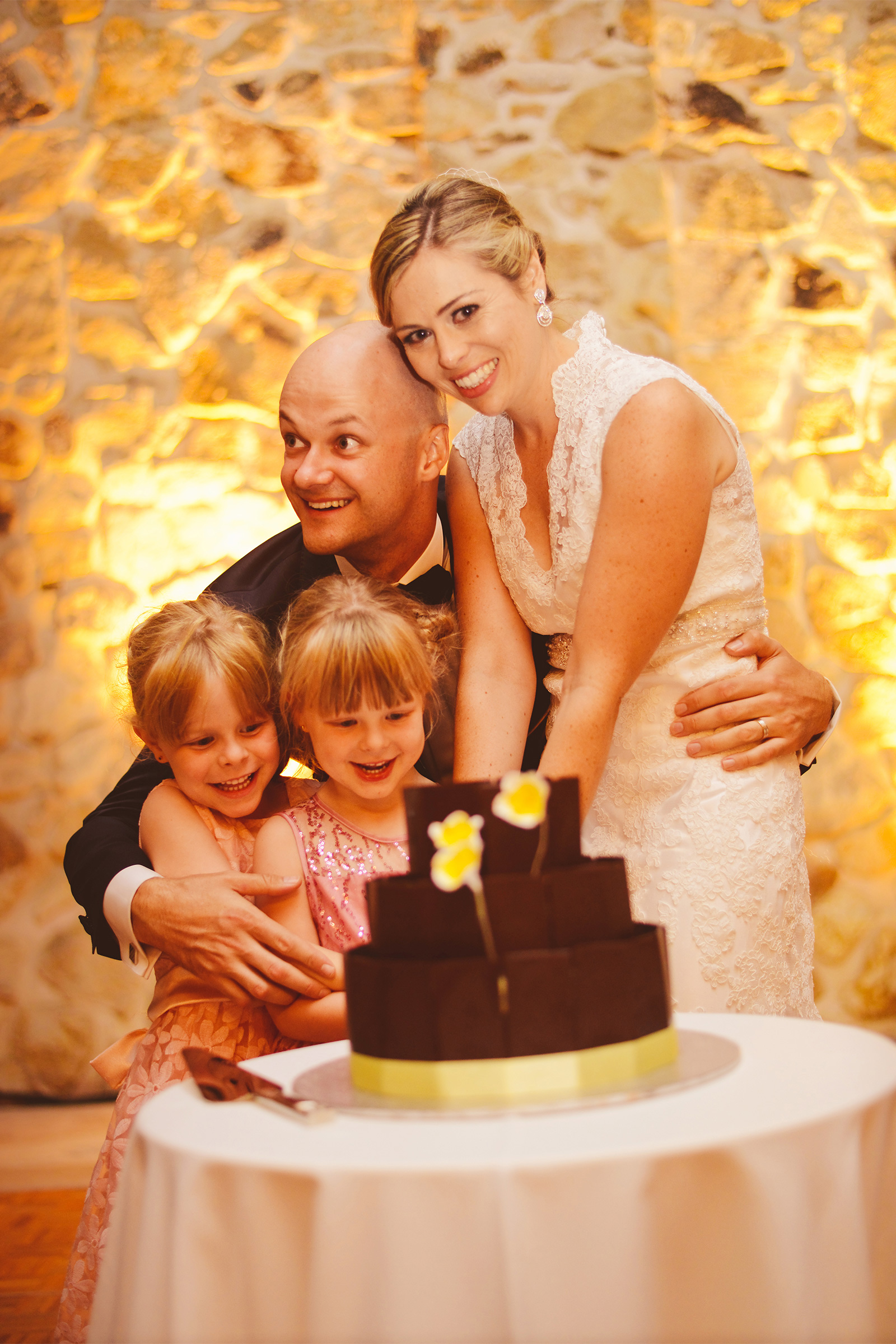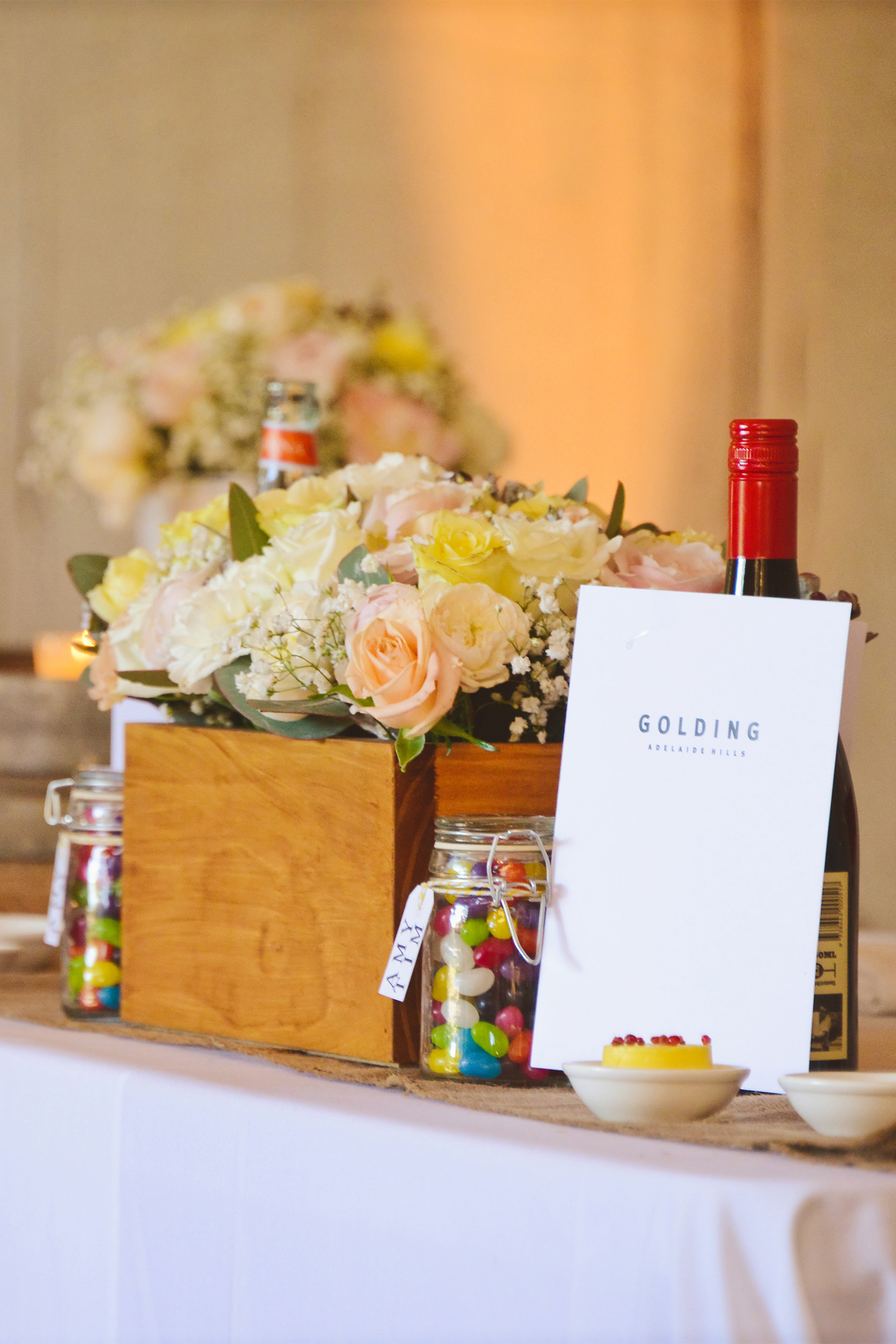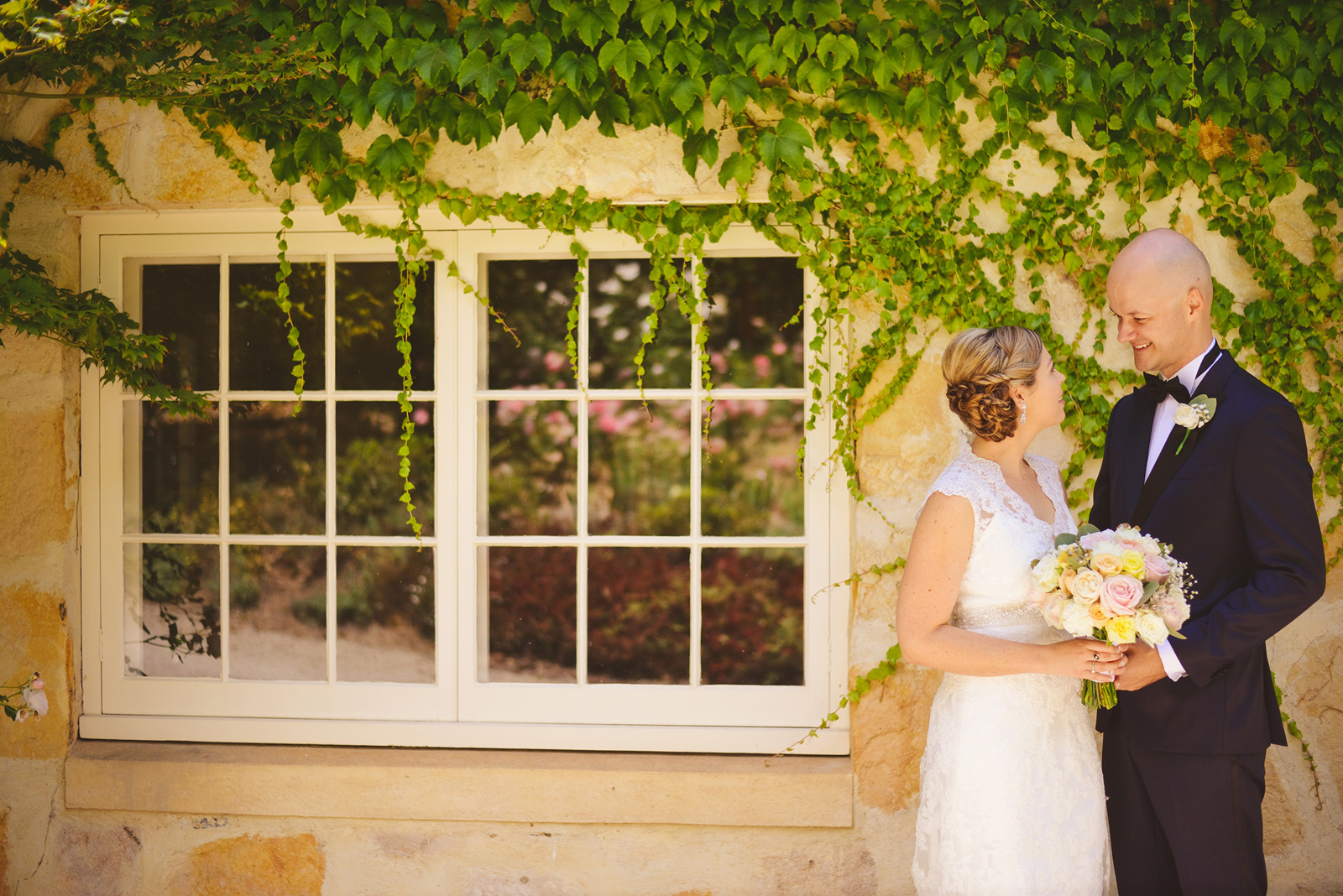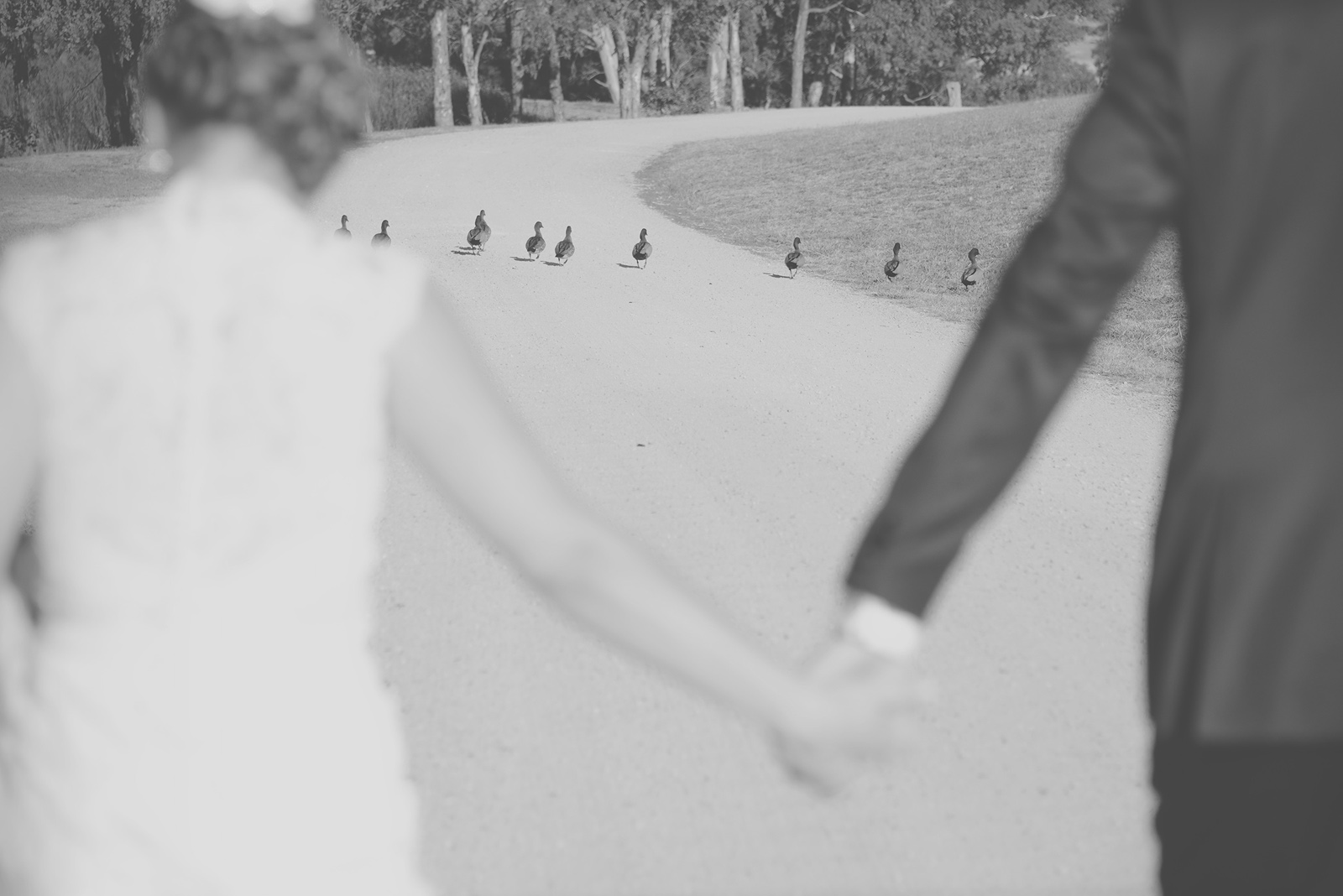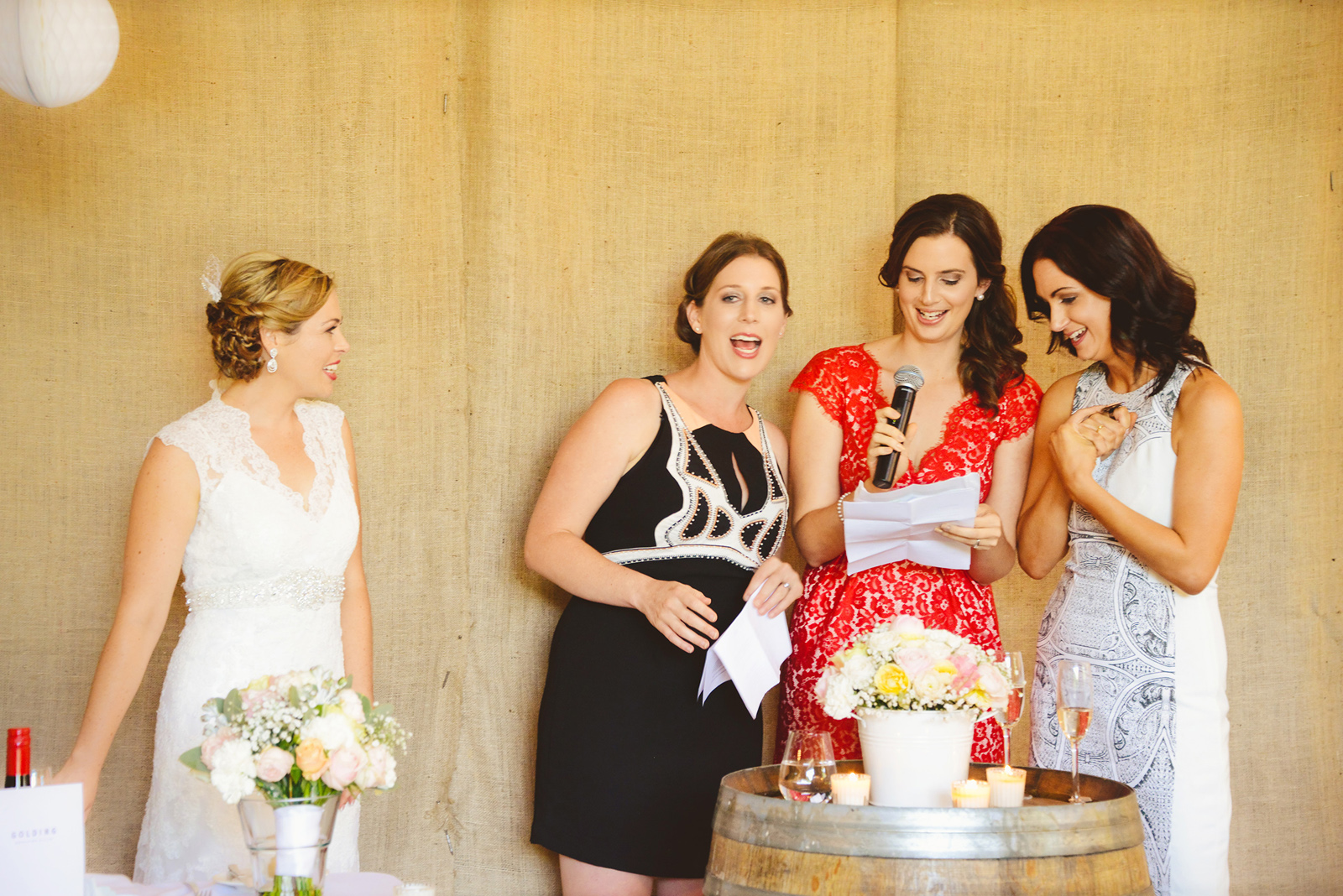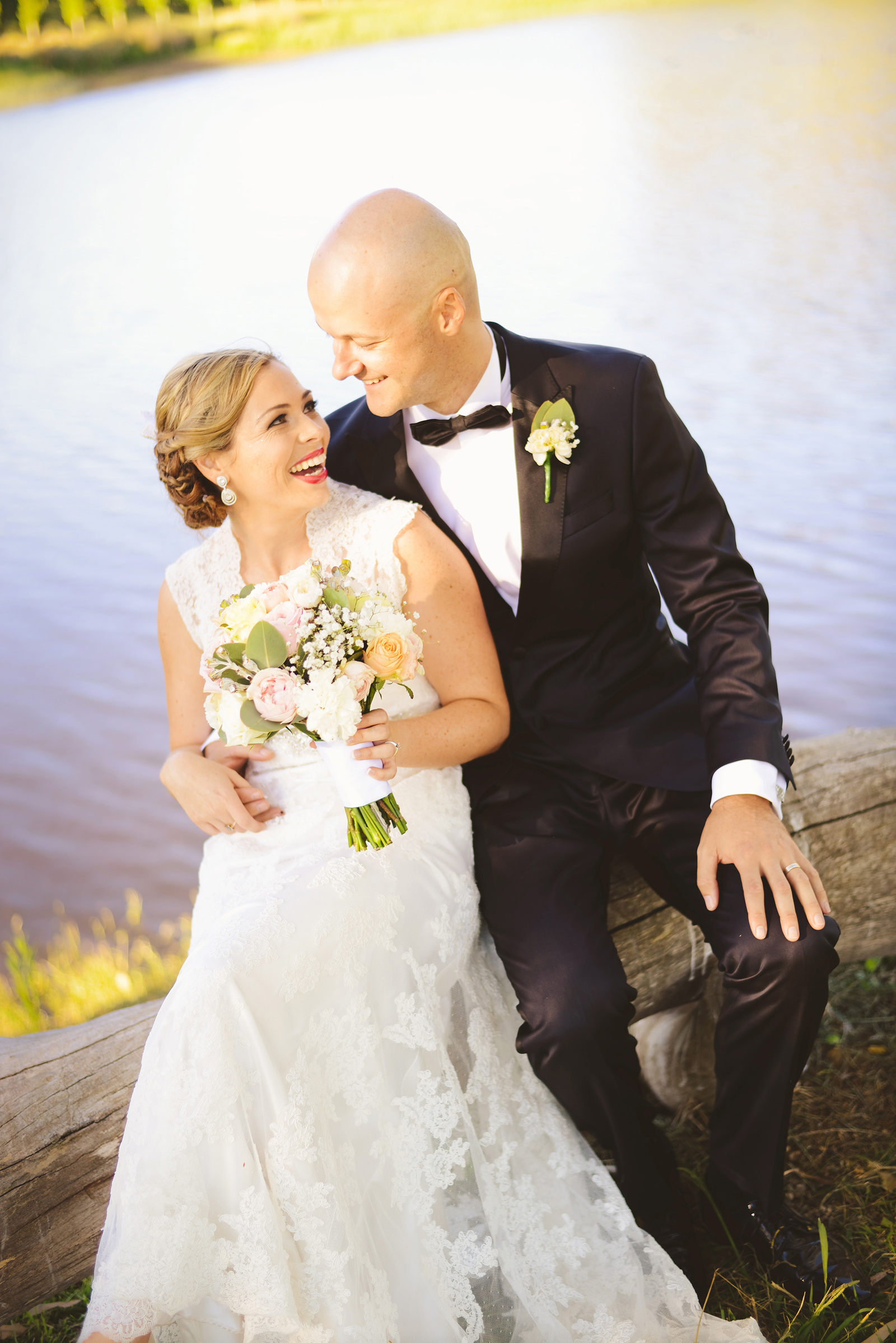 Amy and Tim created their own playlists for the reception including a relaxed dinner mix and party tracks. "We have kept the playlists which we listen to regularly, bringing back special memories from the night," says the bride.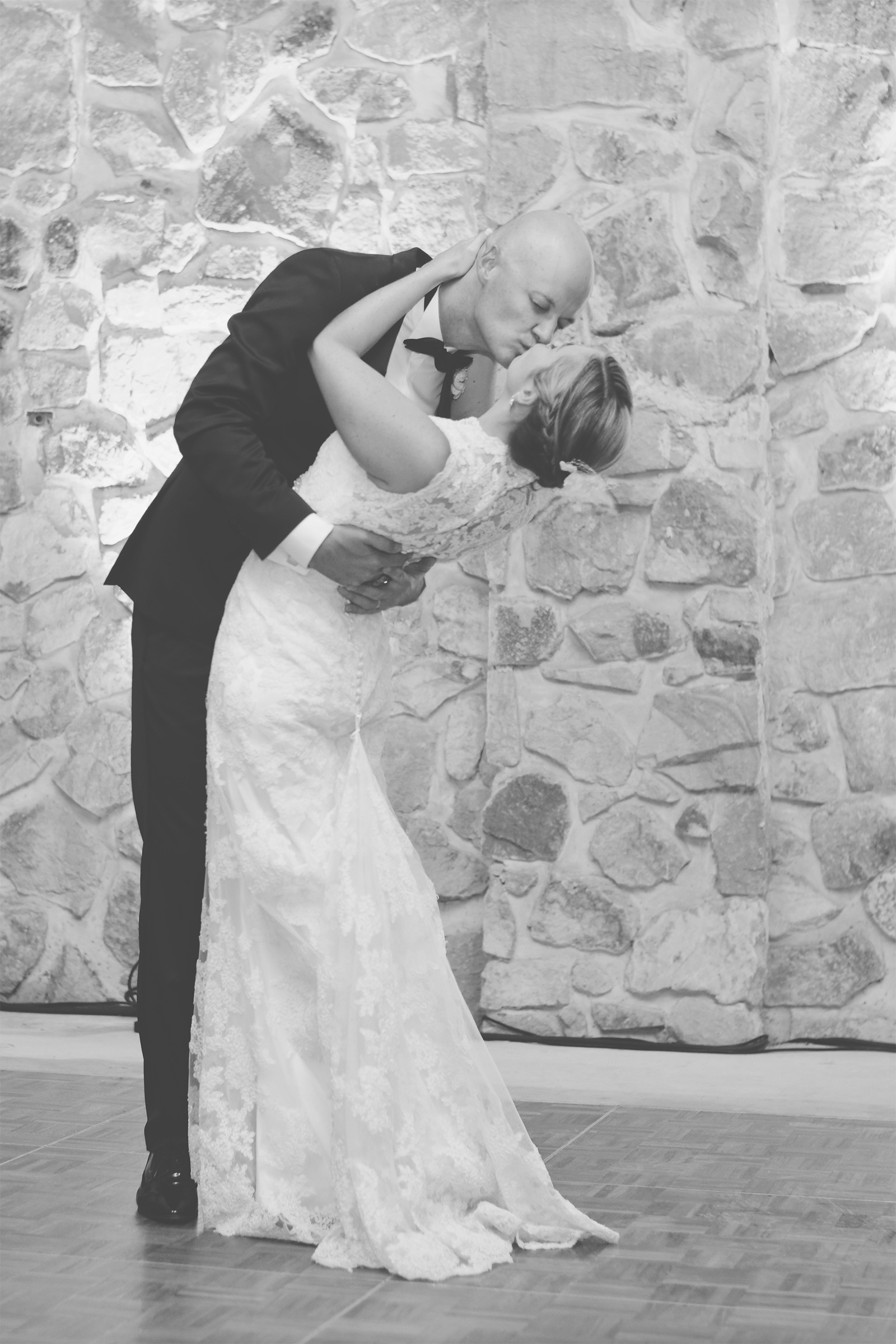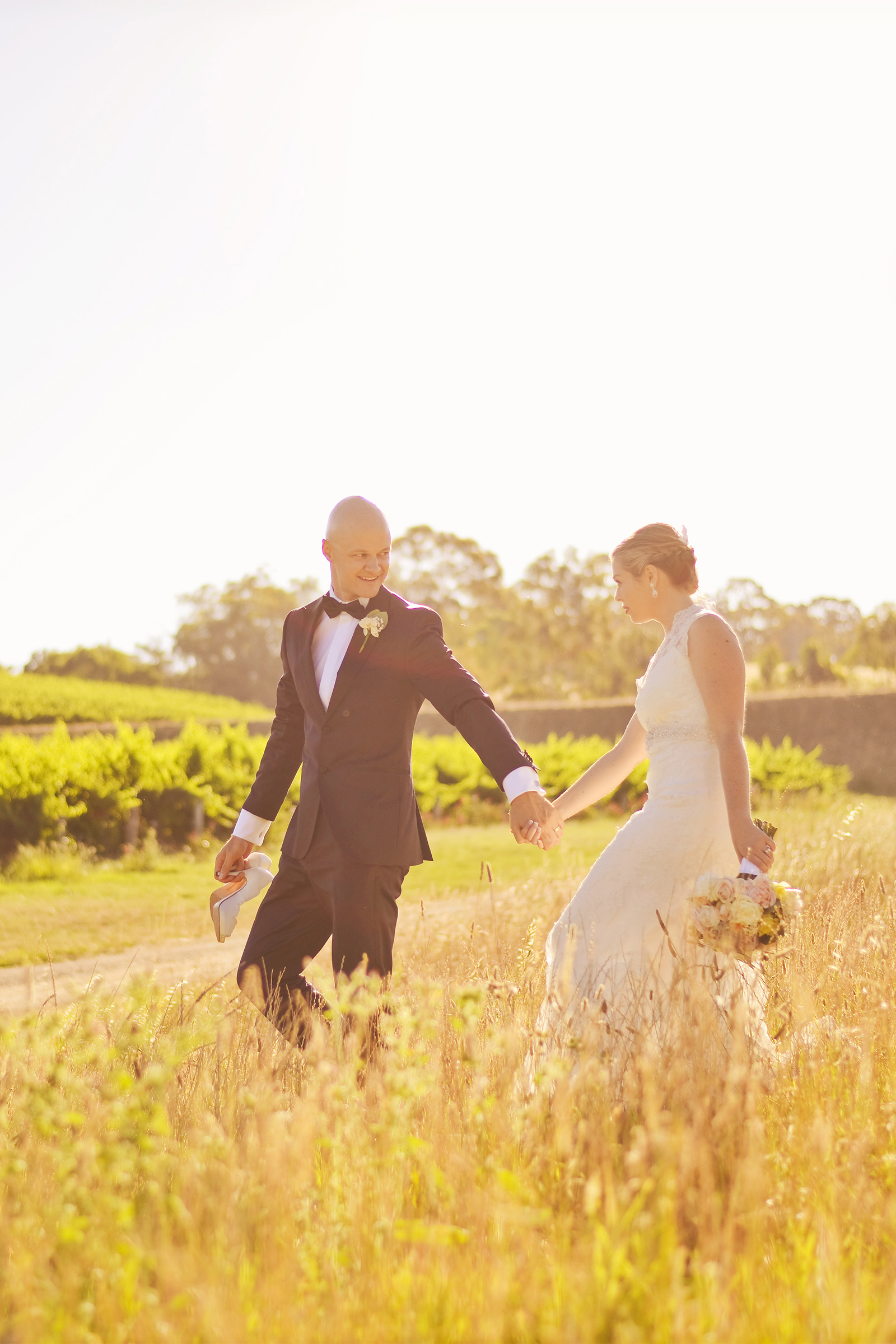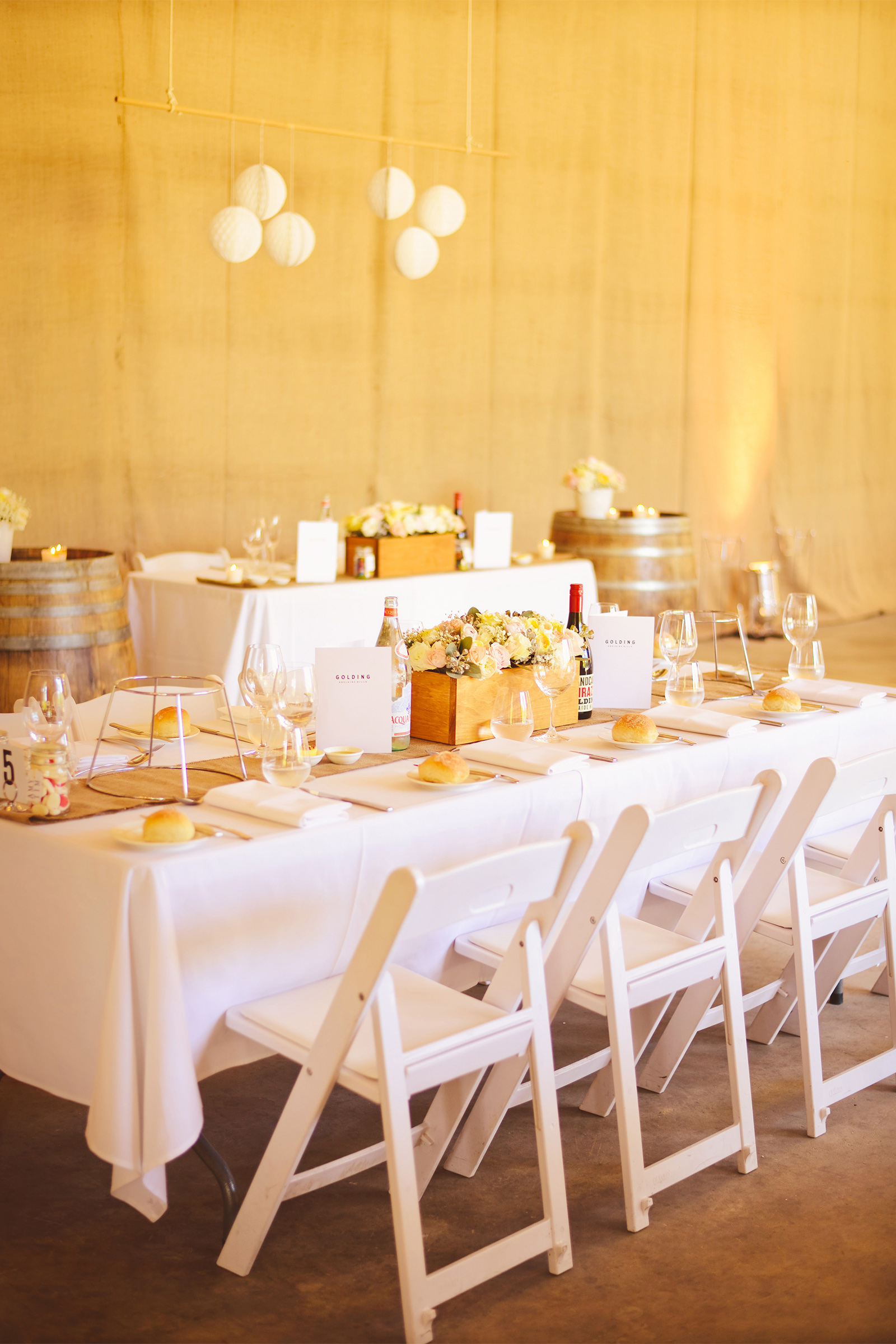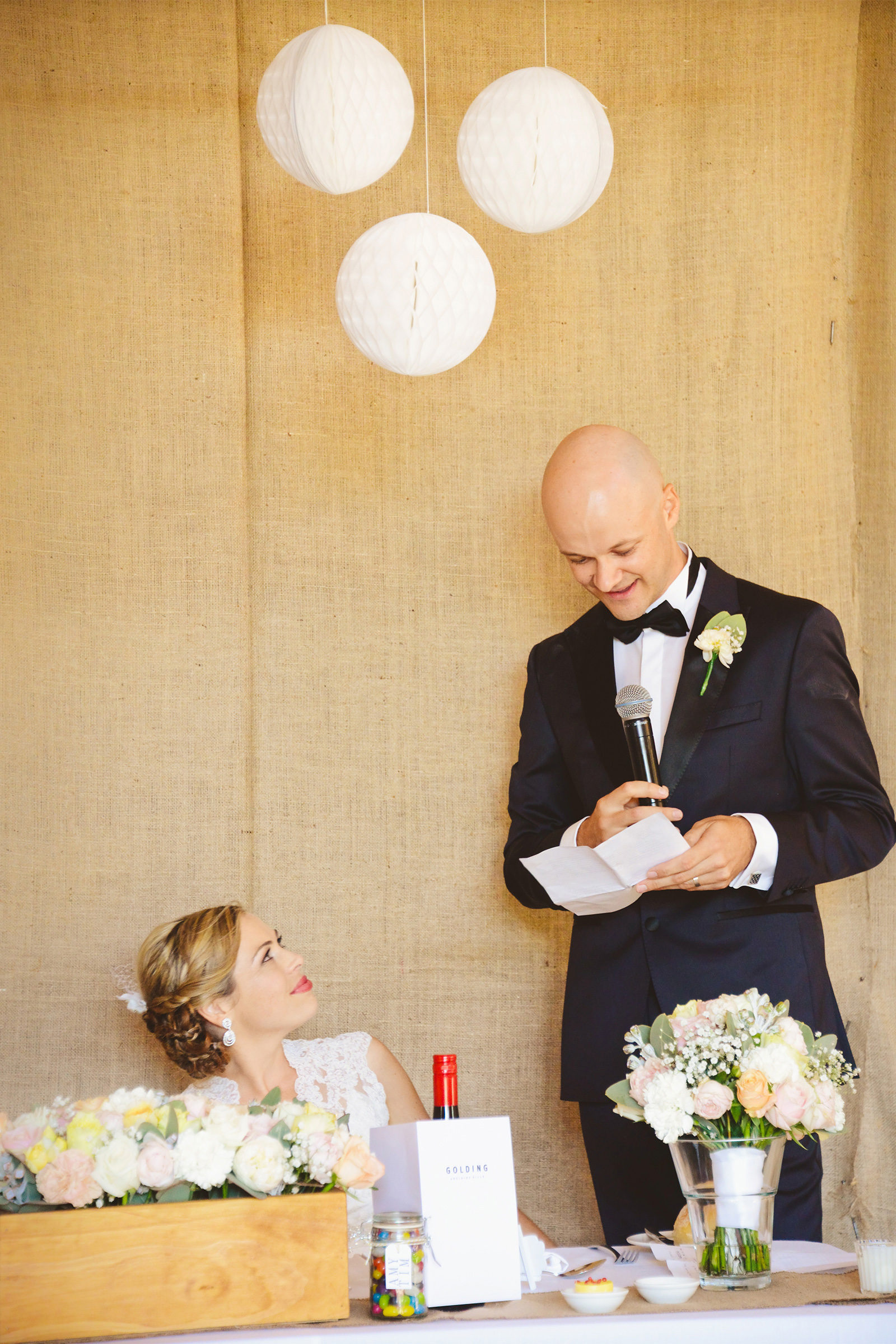 Photos courtesy of Lisa Michele Burns Photography.