Friendship is what they love about each other most and friends is how they first began.
Jane Powell, 27, and Andrew Roberts, 28, met through mutual friends and knew each other for a few years before dating.
Three years into their romantic relationship Andrew proposed in the Byron Bay hinterland under the pretence of looking at property to buy. "I was so surprised and happy when he proposed that I didn't even mind that we weren't actually there to buy a house," laughs Jane.
The Gold Coast-based bride was lucky to find her dream wedding gown at home, initially thinking she would have to travel interstate to fine "the one". "As soon as I put it on I knew it was it!" she says.
The couple chose country styling for their romantic and rustic wedding on April 11, 2014 in Byron Bay. "A lot of my inspiration came from Pinterest," explains Jane. "For me though, it was all about the flowers."
With the assistance of Cara Clark Design, fresh flowers filled jars as centrepieces, they hung from chairs, adorned the cake and also featured on the arbour. "Our guests also got to eat their dinner outside underneath the big fig tree and under the stars," Jane says. "It was such a beautiful night and the naked bulbs and fairy lights lit up the garden beautifully."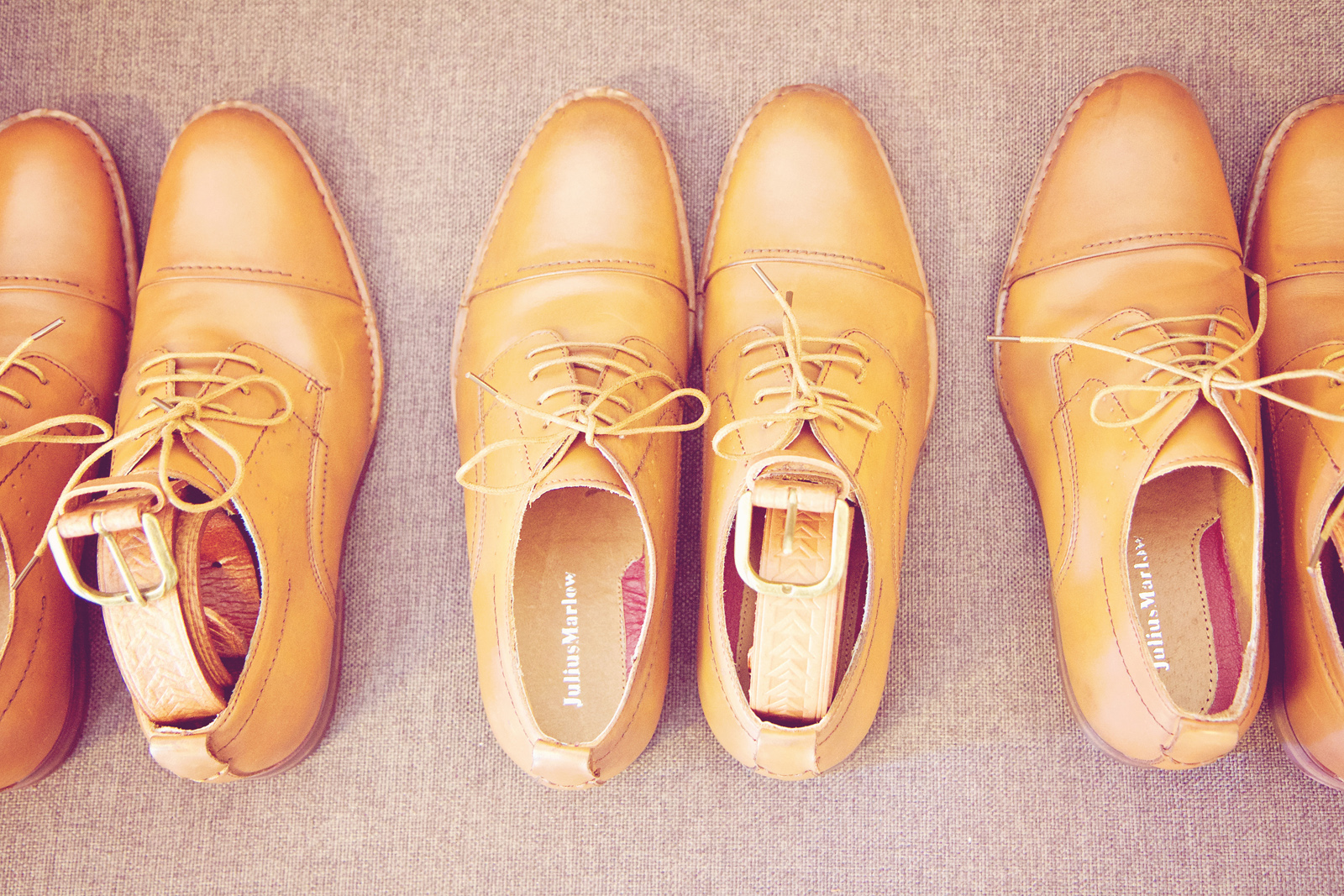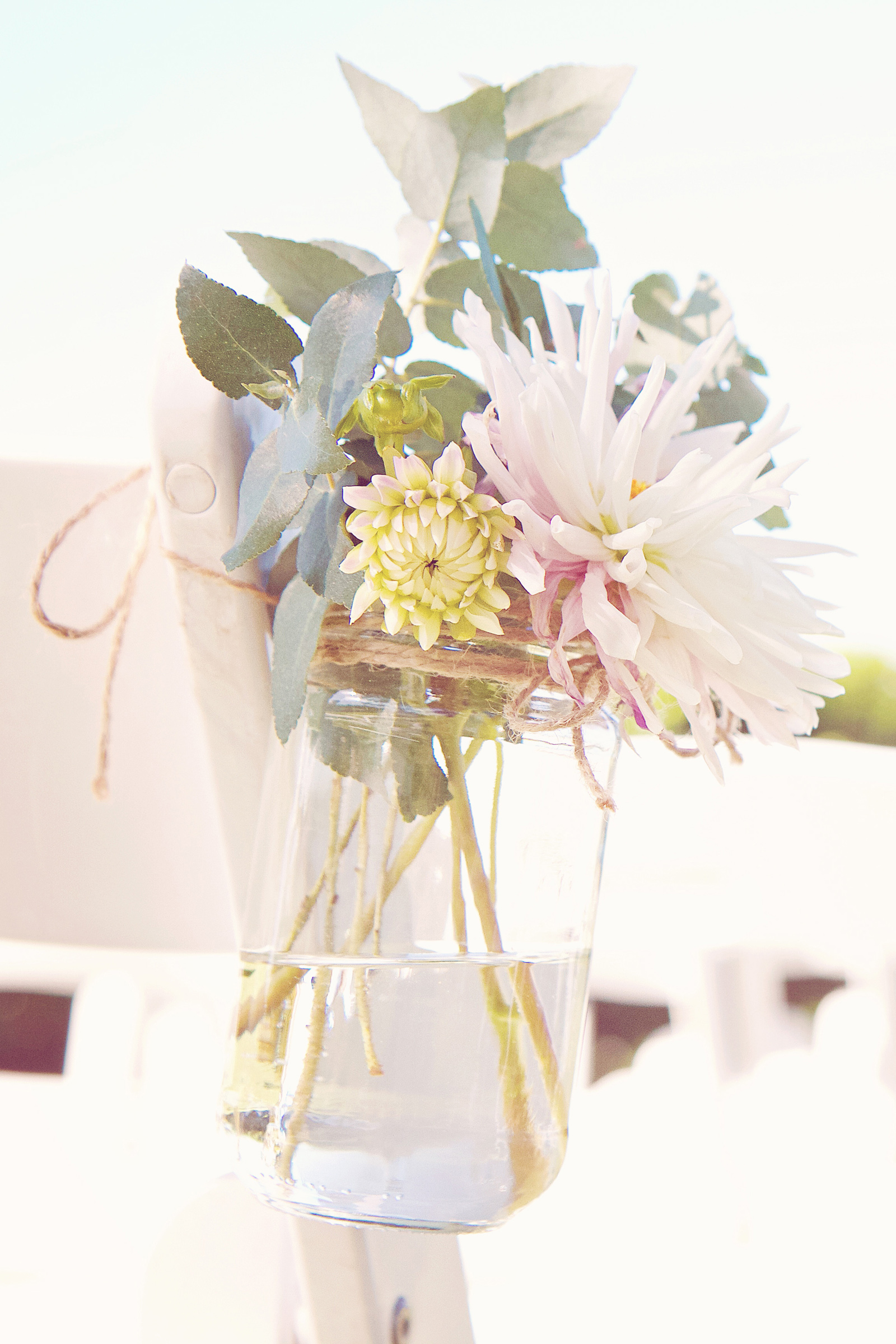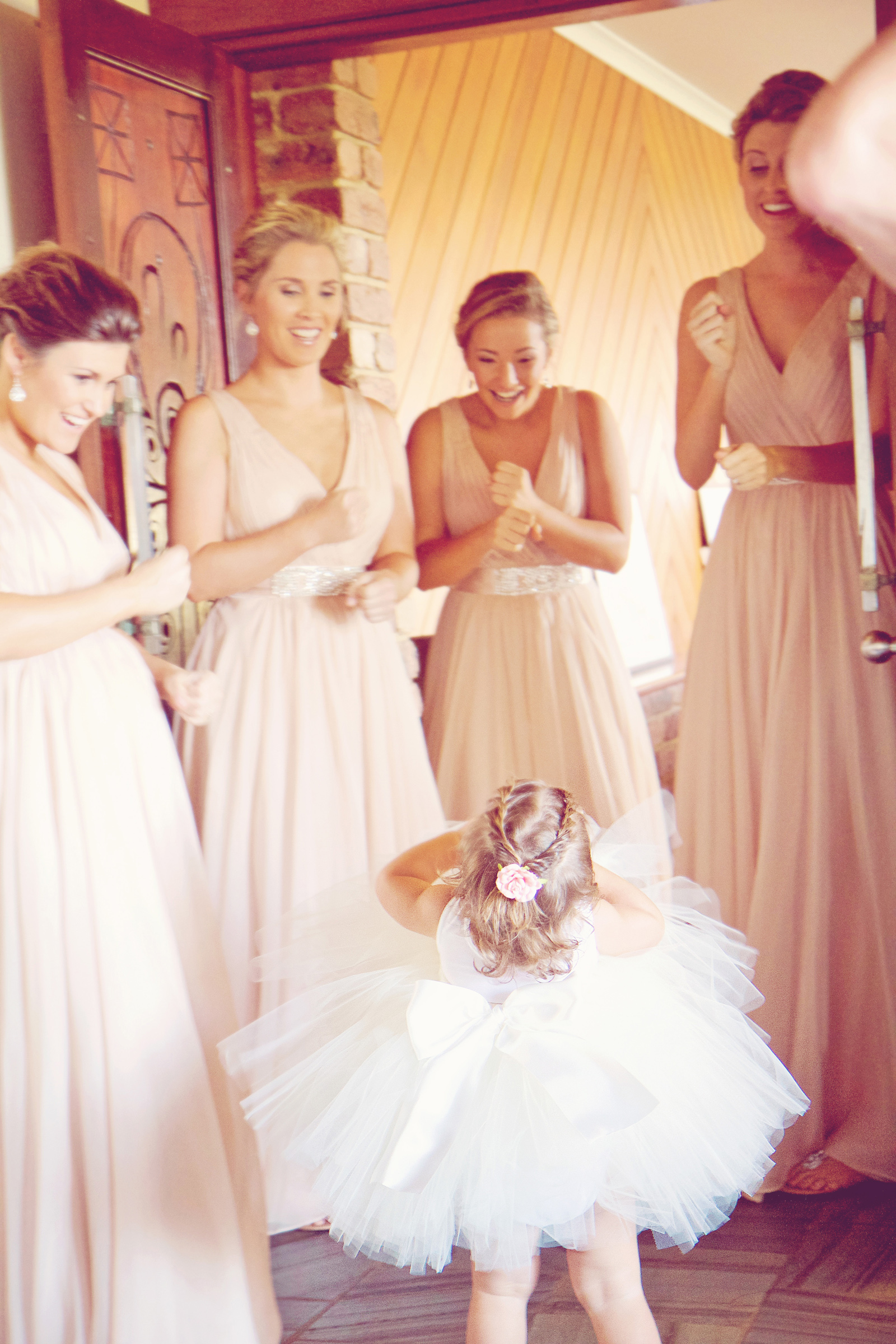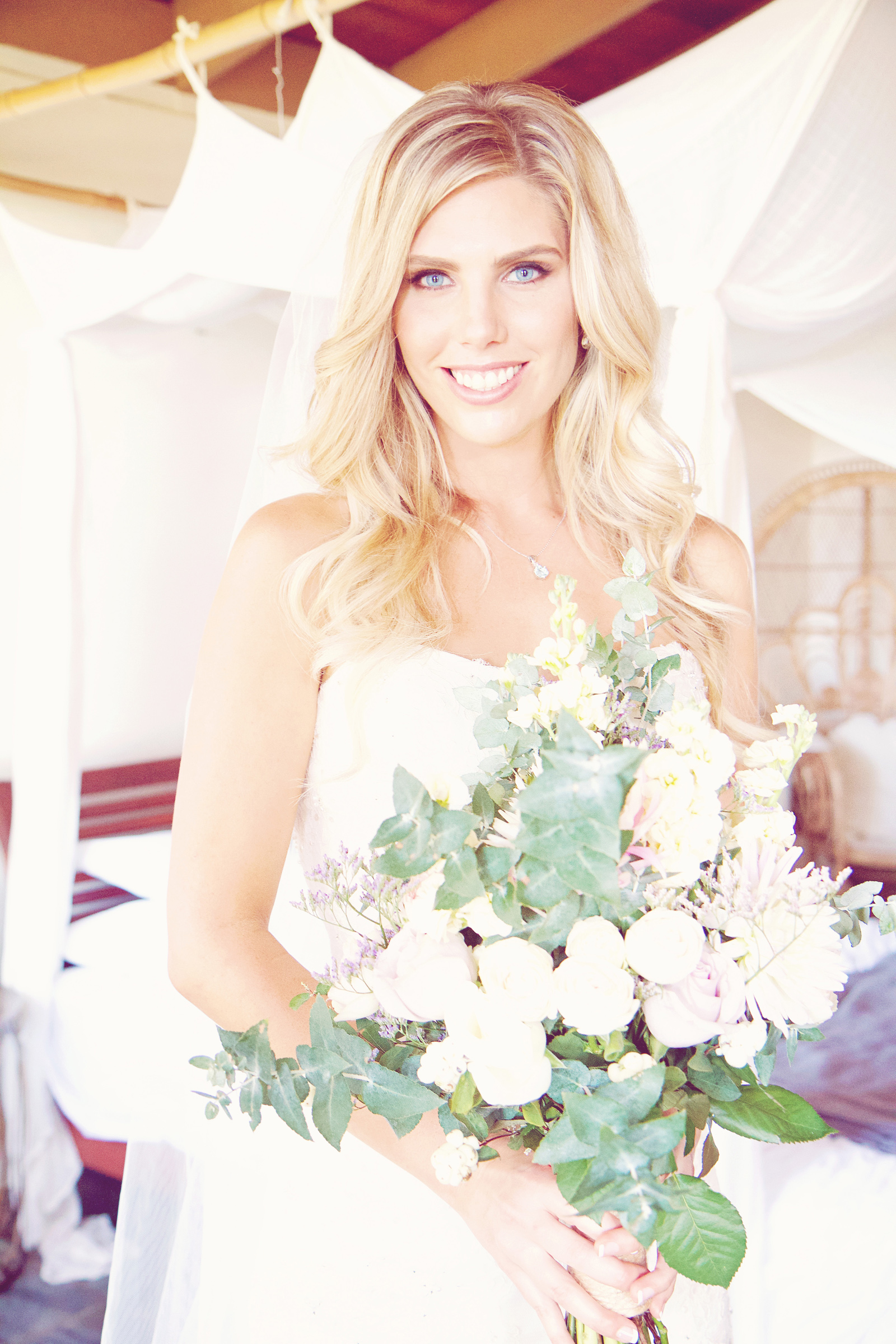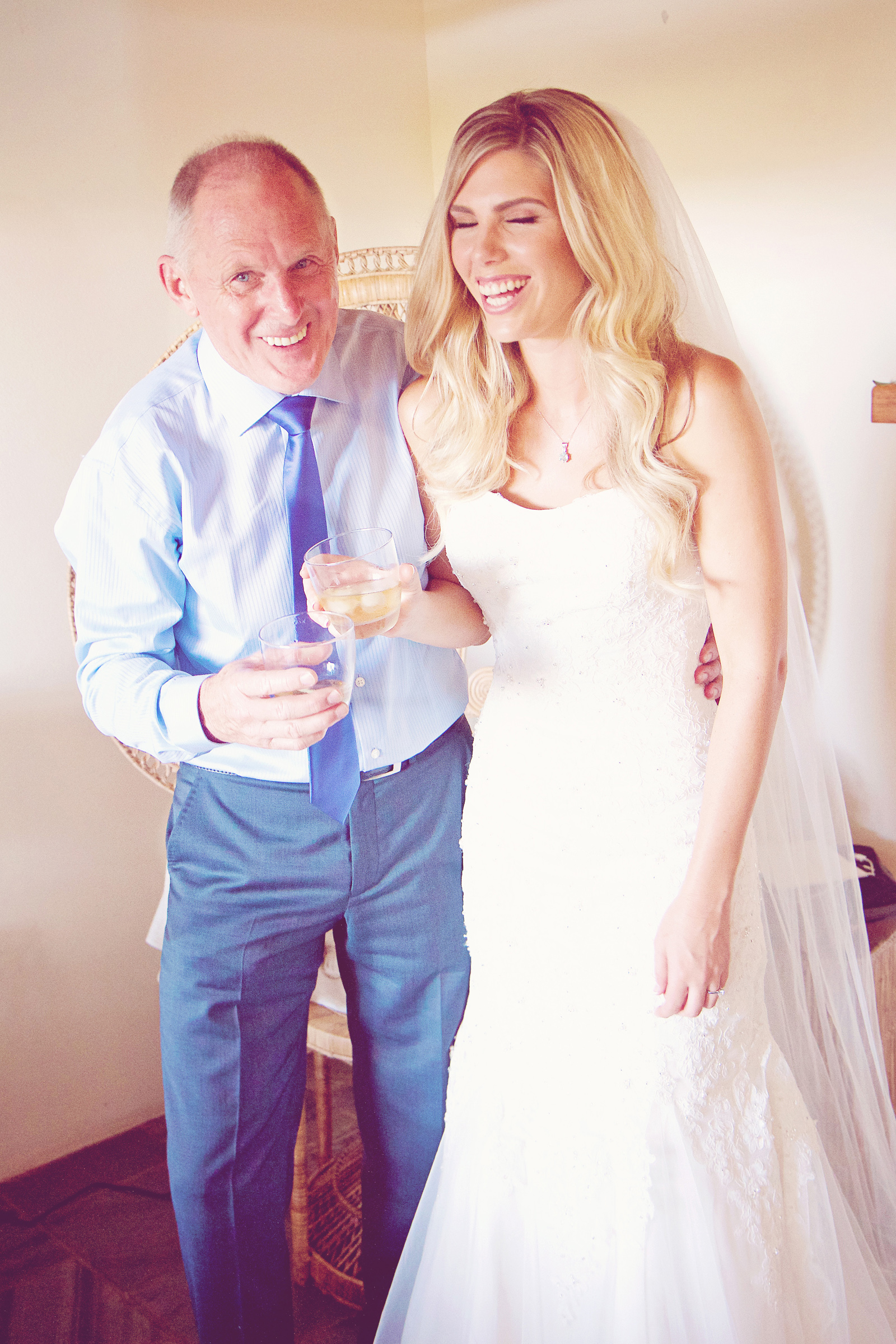 Jane's Mia Solano gown was made with lace and tulle.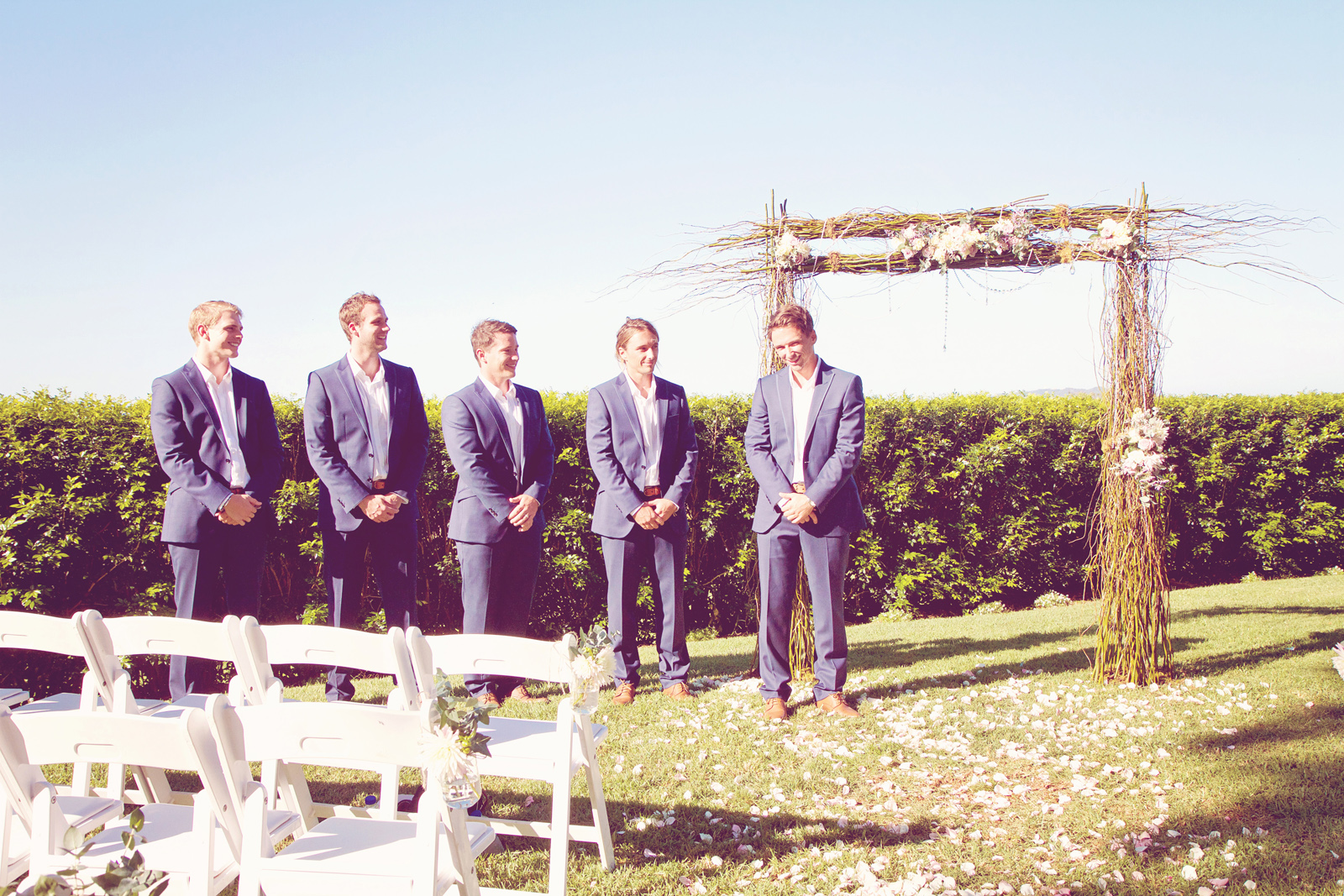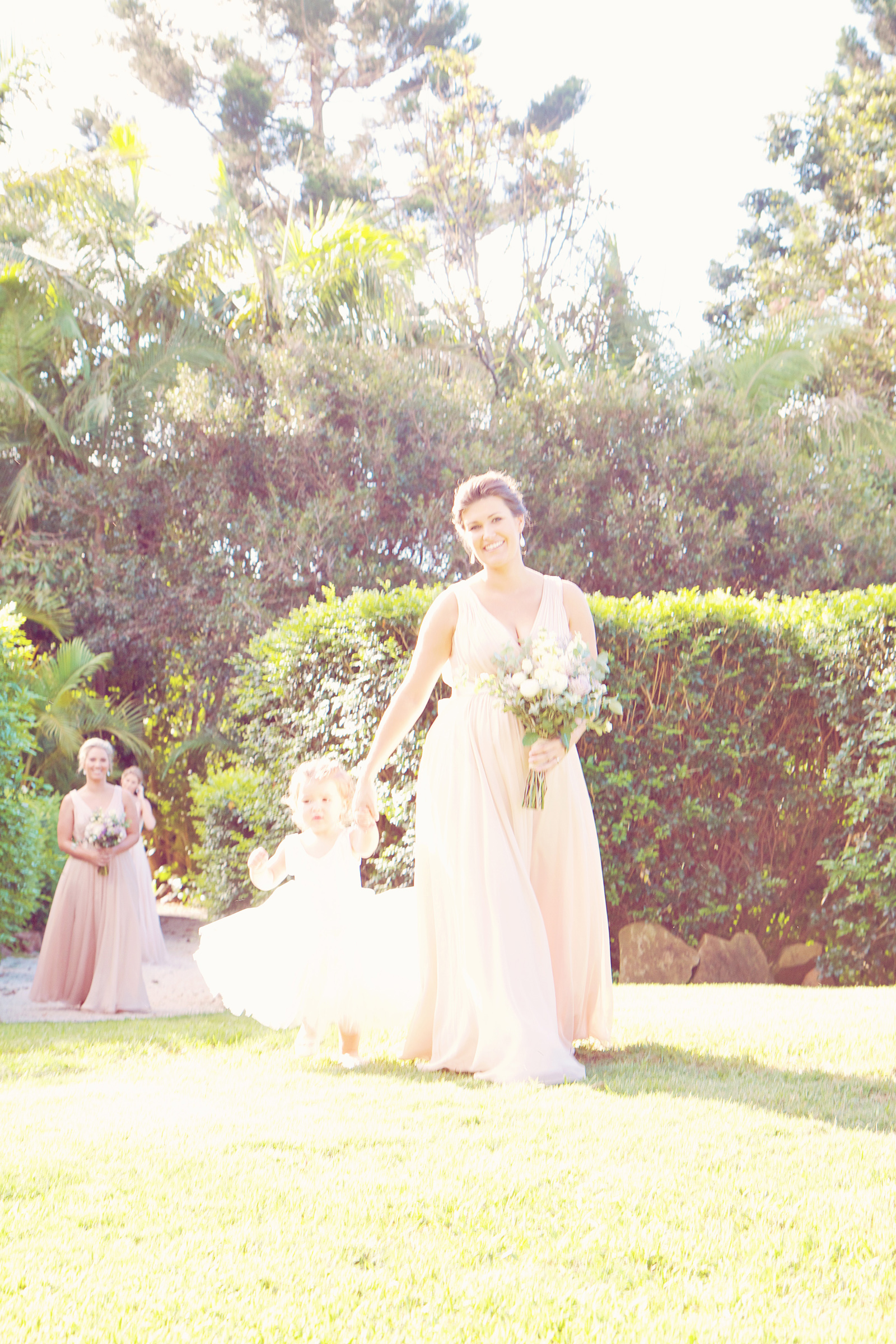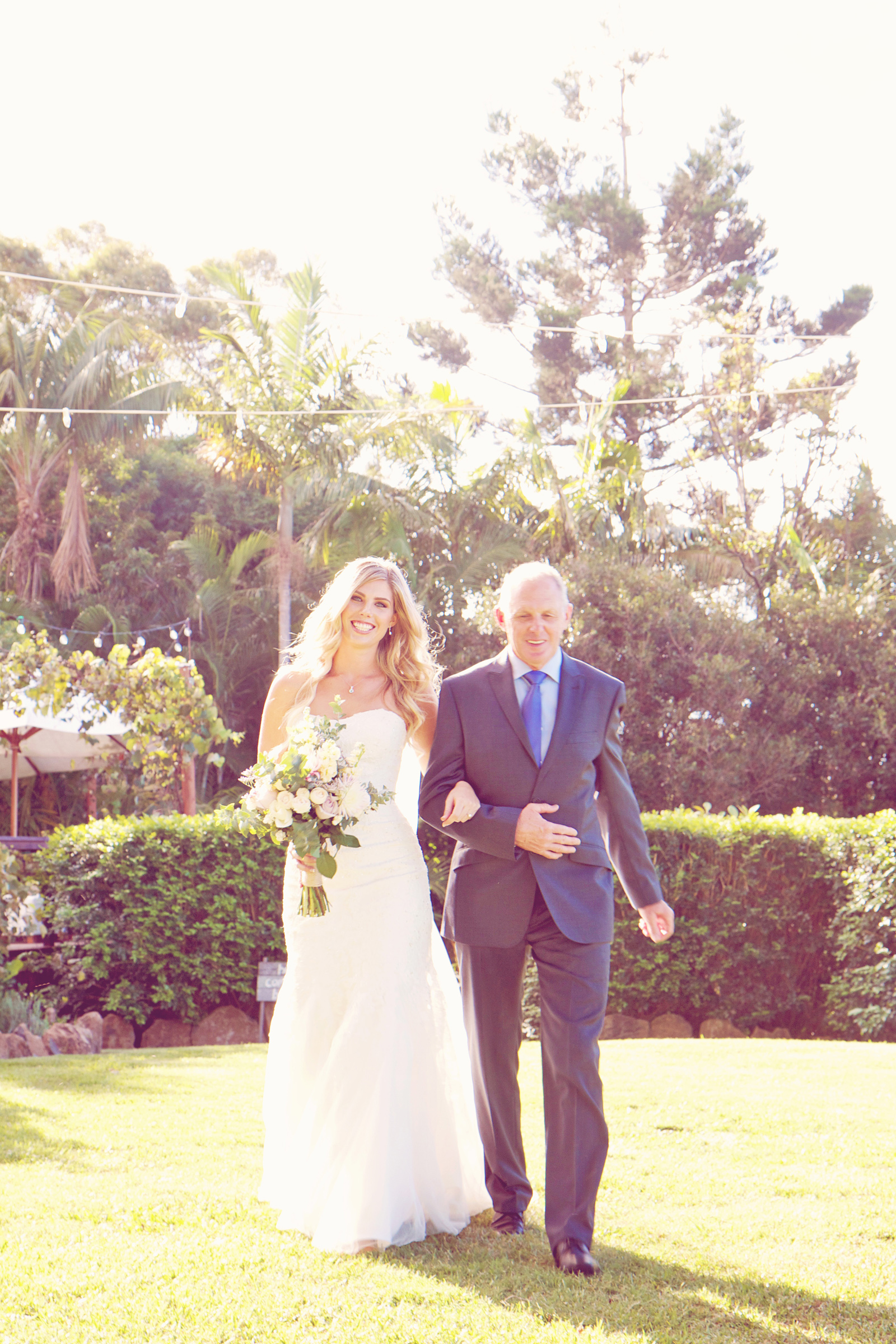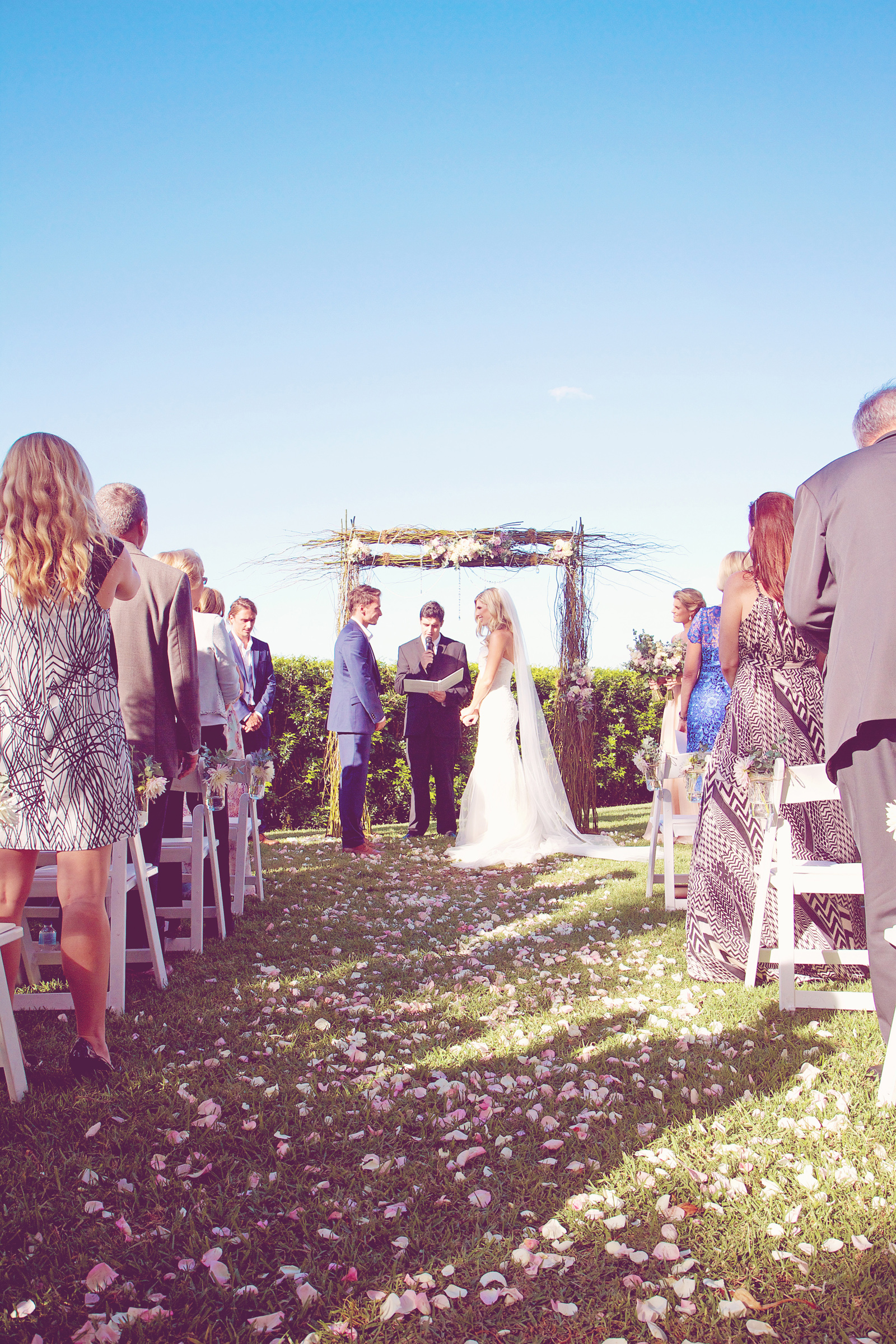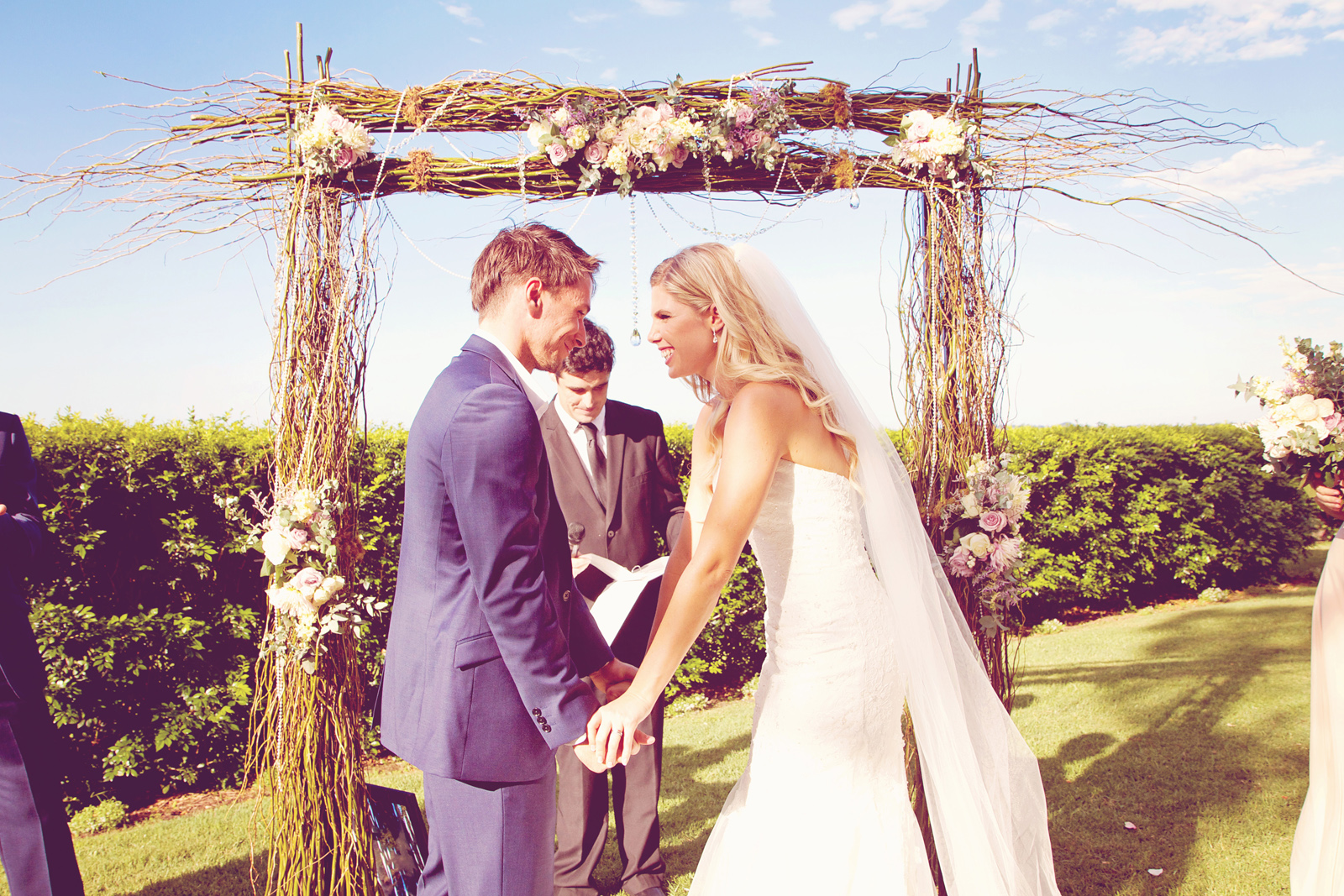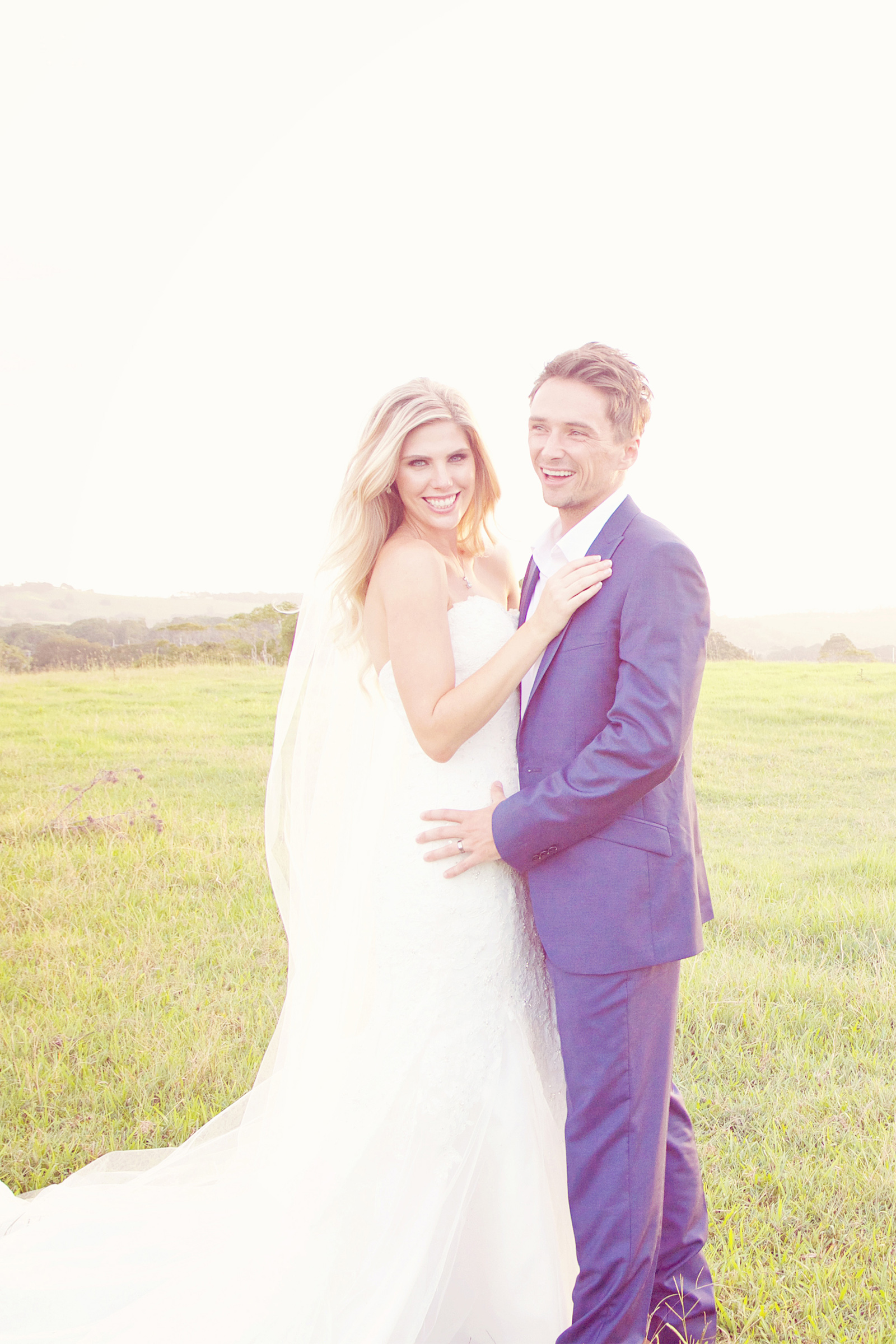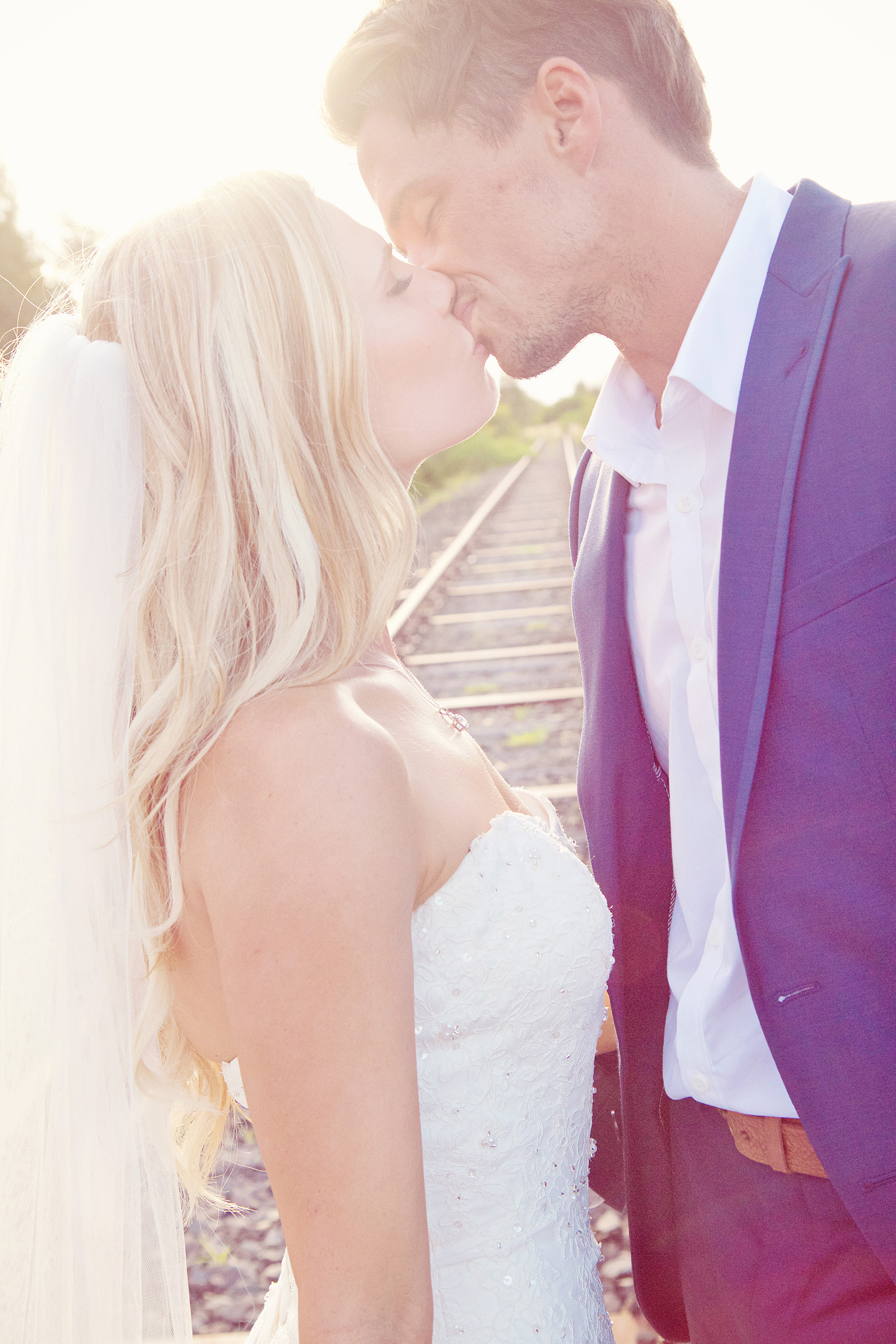 "We both love Byron and keeping in theme with our engagement, we decided to get married in Byron as well," says Jane.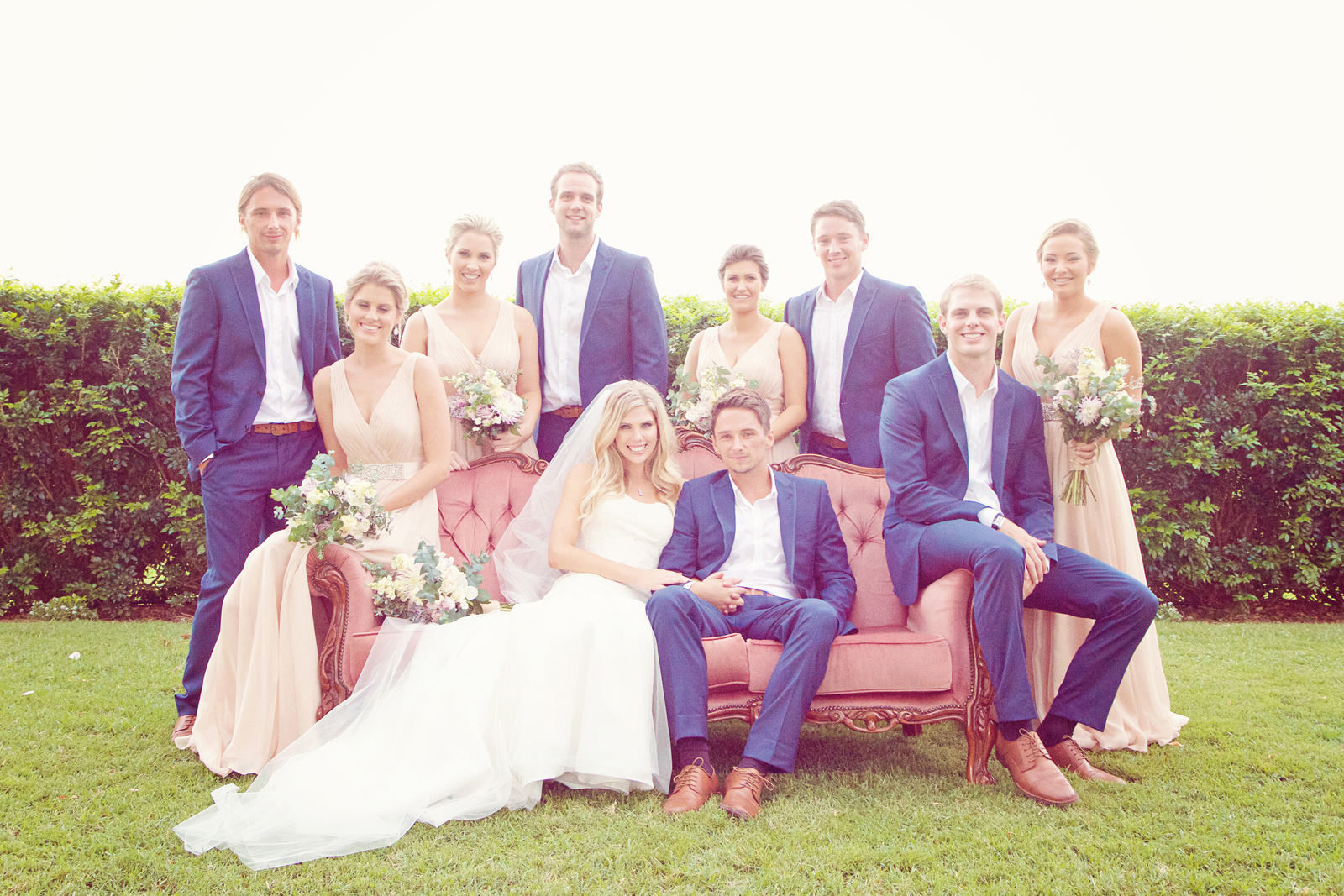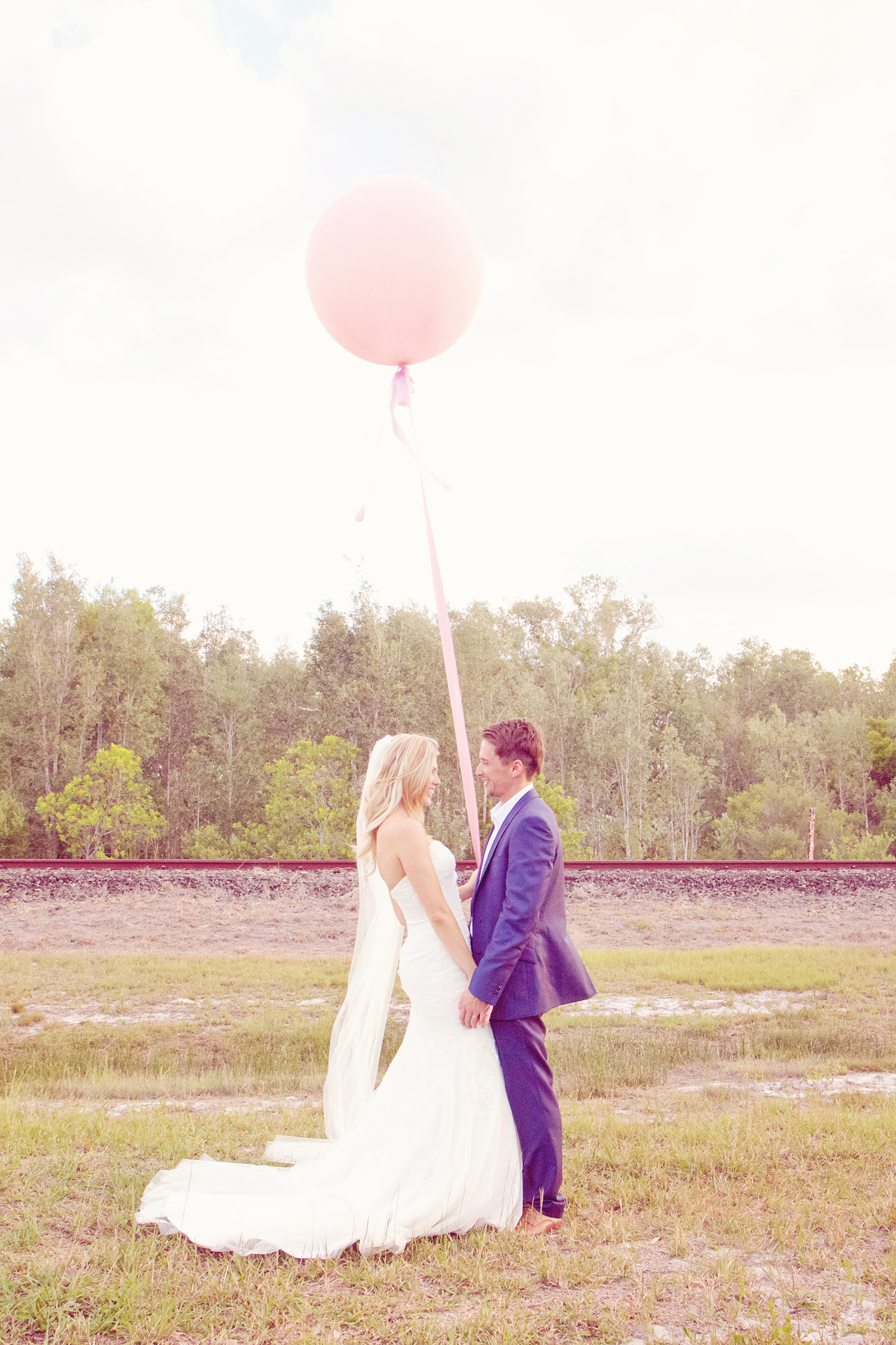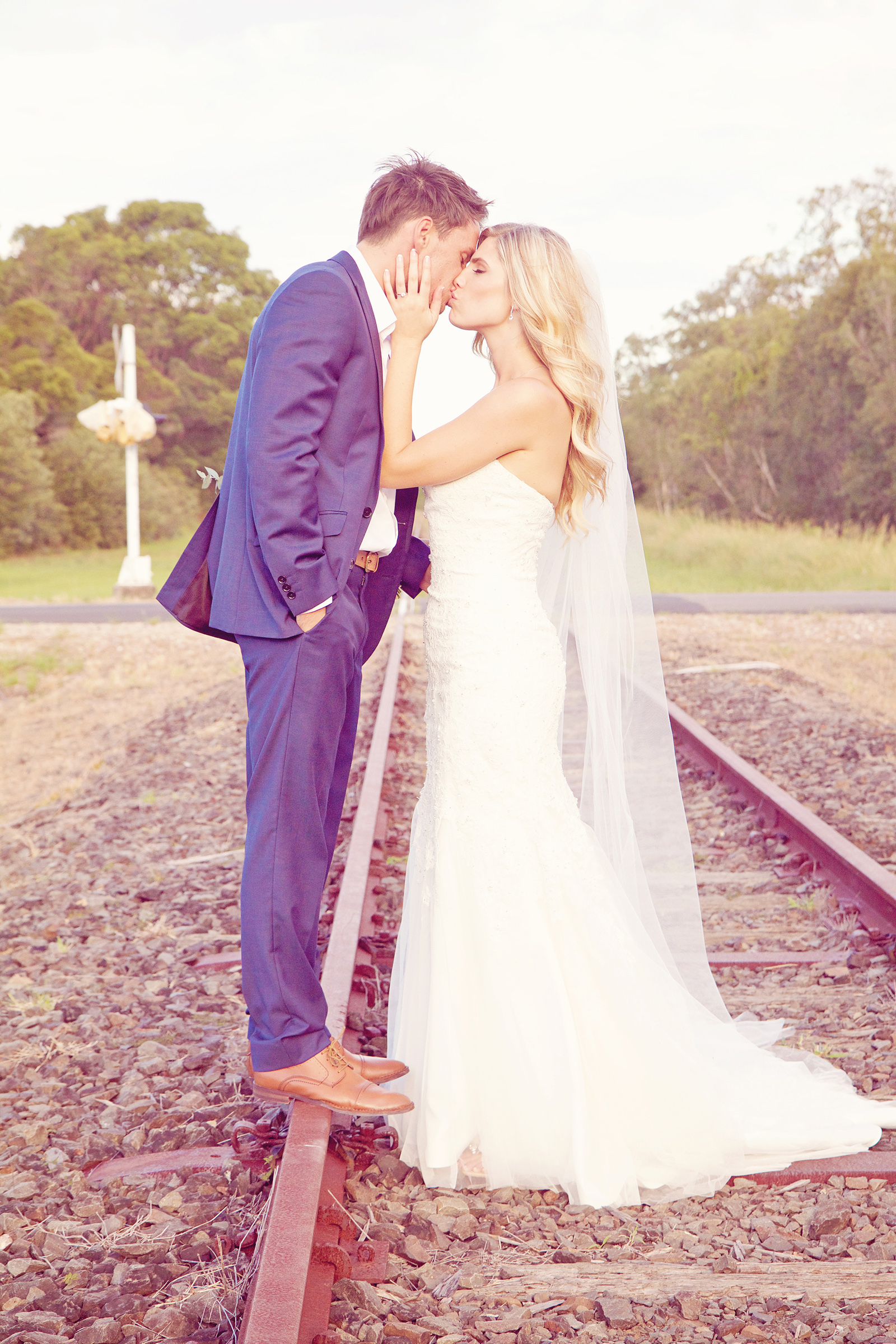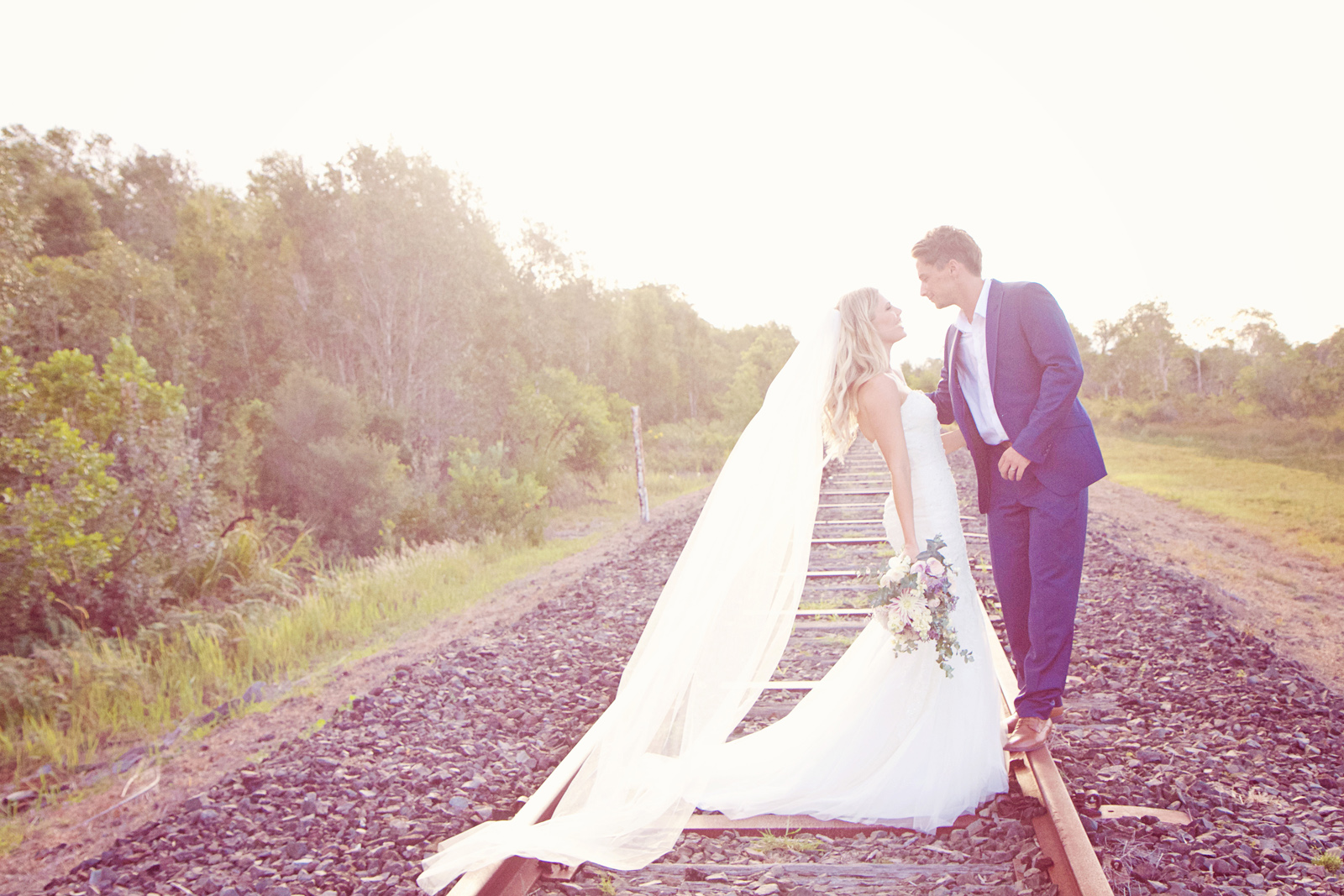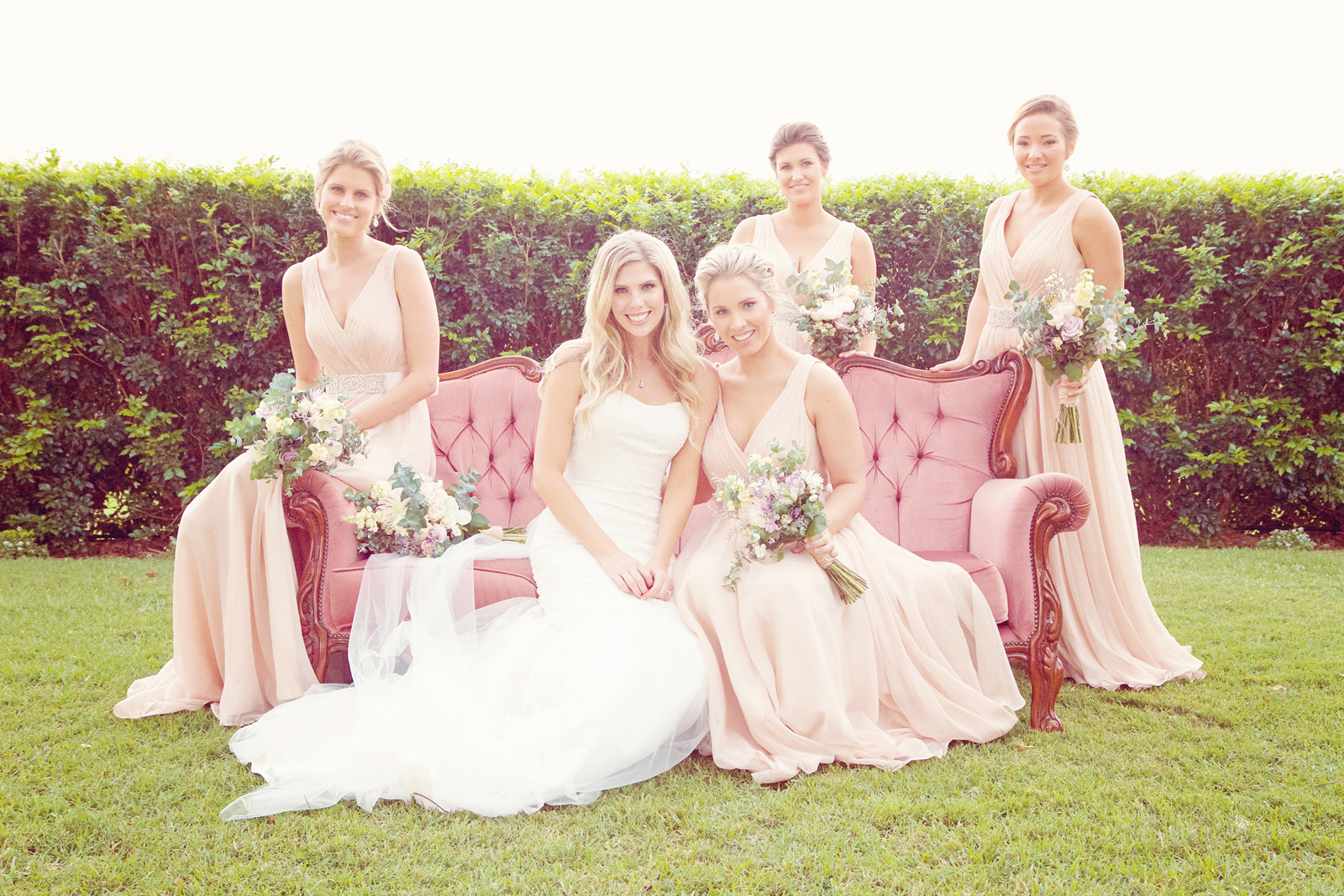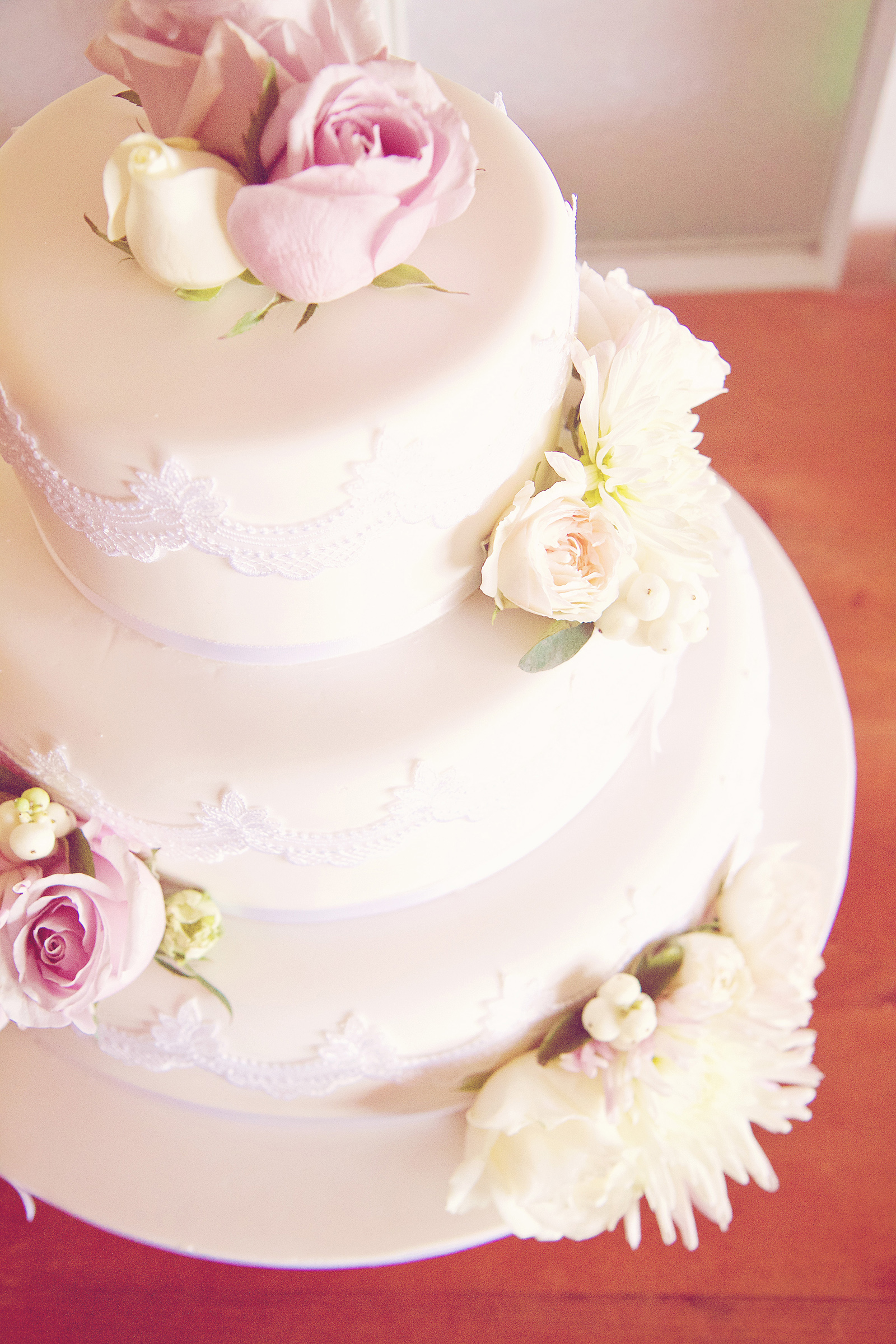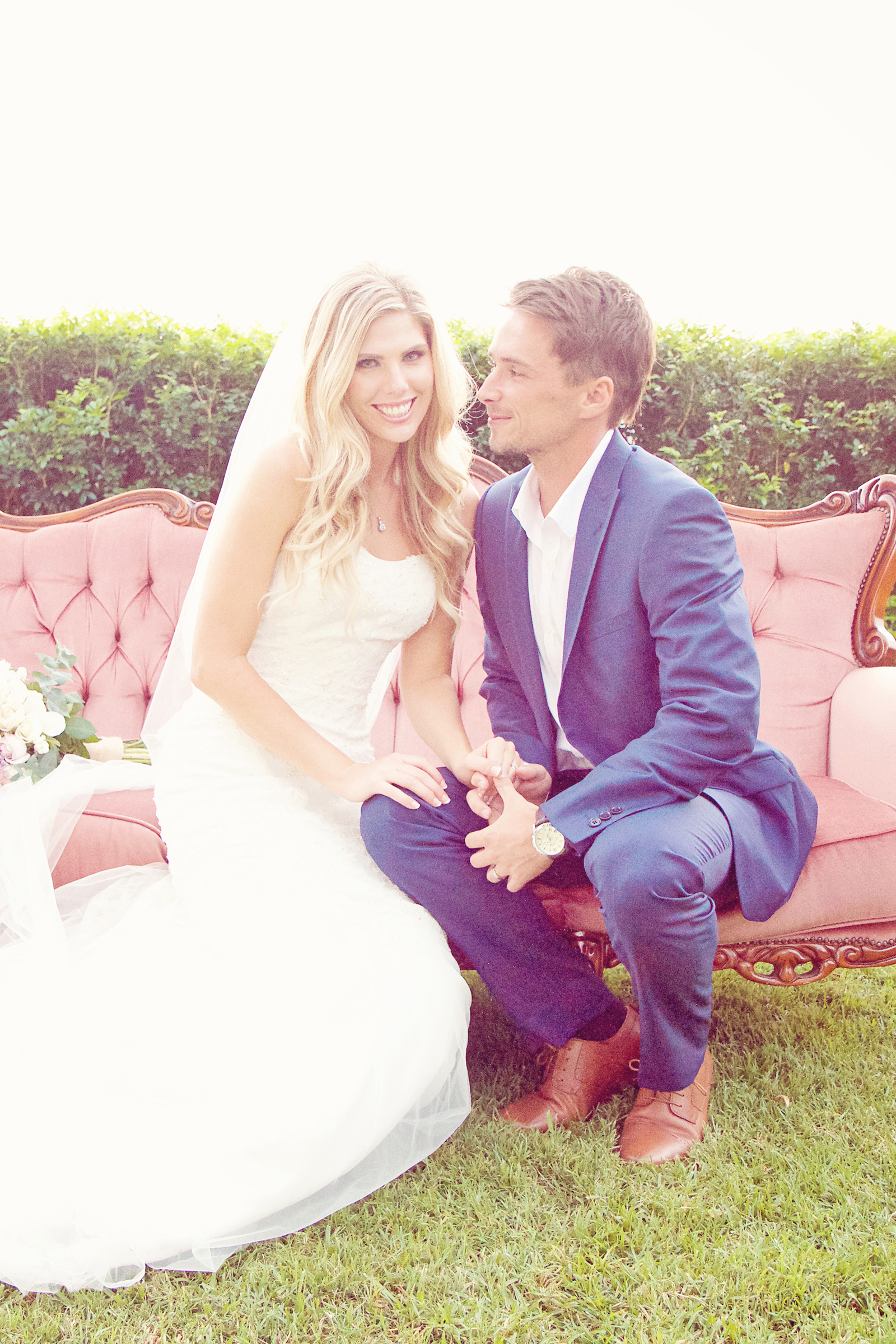 "I feel truly blessed to have married my best friend," smiles Jane.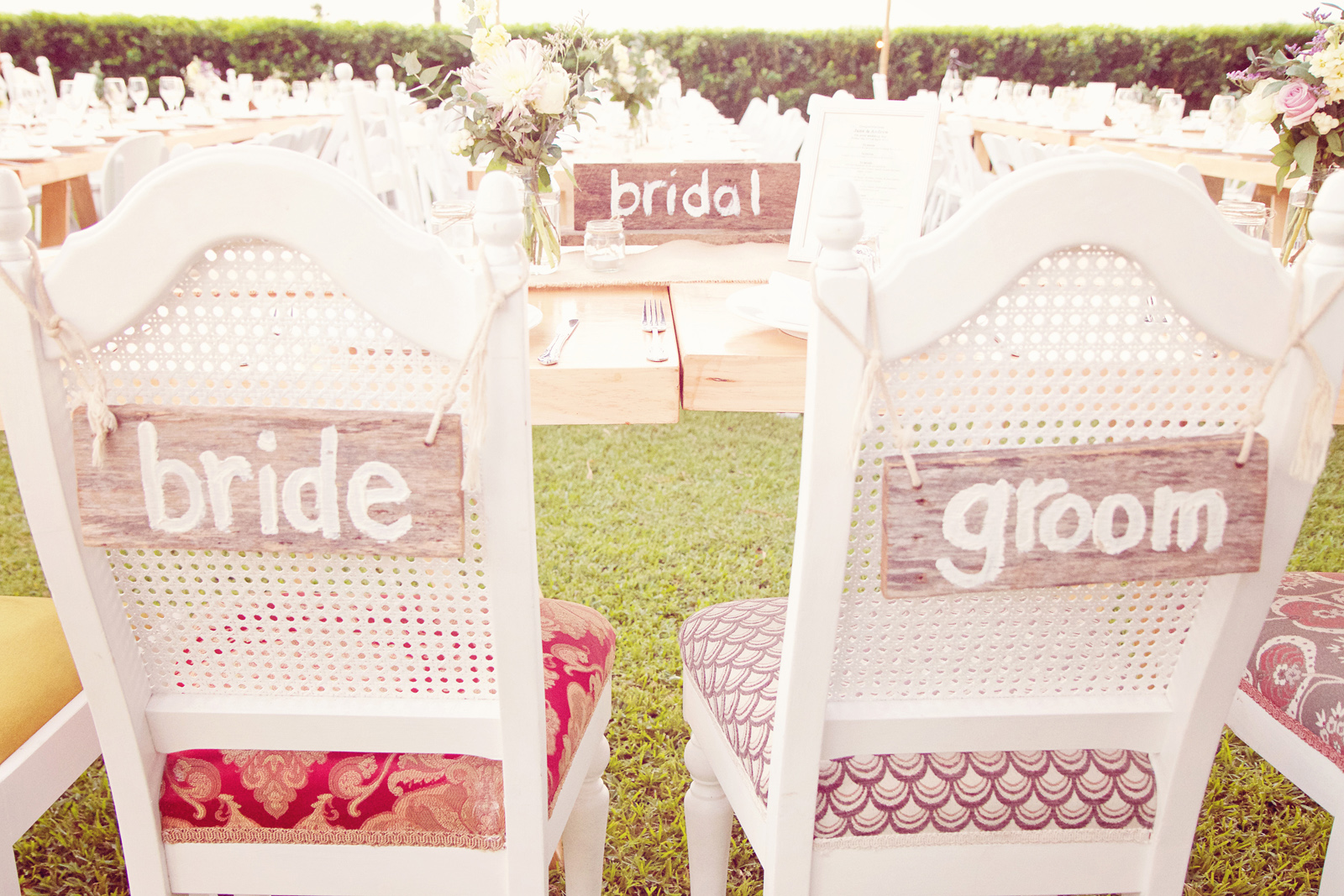 Photos courtesy of Oiduts Photography.
Featured Suppliers:
Bomboniere: DIY jam jars / Brides Accessories: Swarovski / Brides Gown: Mia Solano / Brides Shoes: Midas / Bridesmaids Accessories: Colette / Bridesmaids Dresses: Pearl Bridal / Celebrant: Steve Grey / Ceremony Music: Luke Vassella / Entertainment: Luke Vassella / Flowergirl Dress: Little Chivo / Flowers: Cara Clark Design / Gift Registry: Myer / Grooms Attire: David Jones / Grooms Shoes: Julius Marlow / Groomsmen Attire: David Jones / Groomsmen Shoes: Julius Marlow / Hair: Alan Mevissen / Honeymoon: New York / Invitations: DIY / Makeup: Alana Mevissen / Photobooth: Polariod camera / Rings: Finelines Jewellers / Venue: The Fig Tree / Venue Decor: Cara Clark Design / Wedding Night Accommodation: The Fig Tree