Shouting their love from the rooftops was easy for Dominique Kidd and Nick Bonnett who were married in a destination wedding at Sarayi, Palm Cove on October 4, 2013.
"Our ceremony was held on the rooftop… which had amazing views of the turquoise coral sea," says bride Dominique, 27. The Melbourne couple invited guests from interstate and overseas for their tropical nuptials held on a mild spring day.
Pre-dinners and a post-lunch were held to allow guests ample time to get to know one another. Dominique describes her wedding to Nick, 32, as "relaxed vintage", inspired by her taste and the venue's surroundings. "For the reception I saved glass bottles for six months before the wedding for some side table centre pieces which were filled with different colourful flowers, and made paper love hearts to scatter on the tables," she says.
The pair even used a vintage suitcase from Nick's childhood for the wishing well.
Passionate about food, a quality menu was provided by venue's caterers, NuNu. Poached reef bug and roasted duck pancakes were just some of the cocktail-style dishes on offer. "Our dessert table was a lolly buffet and we had a selection of four cakes that friends baked for us," says Dominique.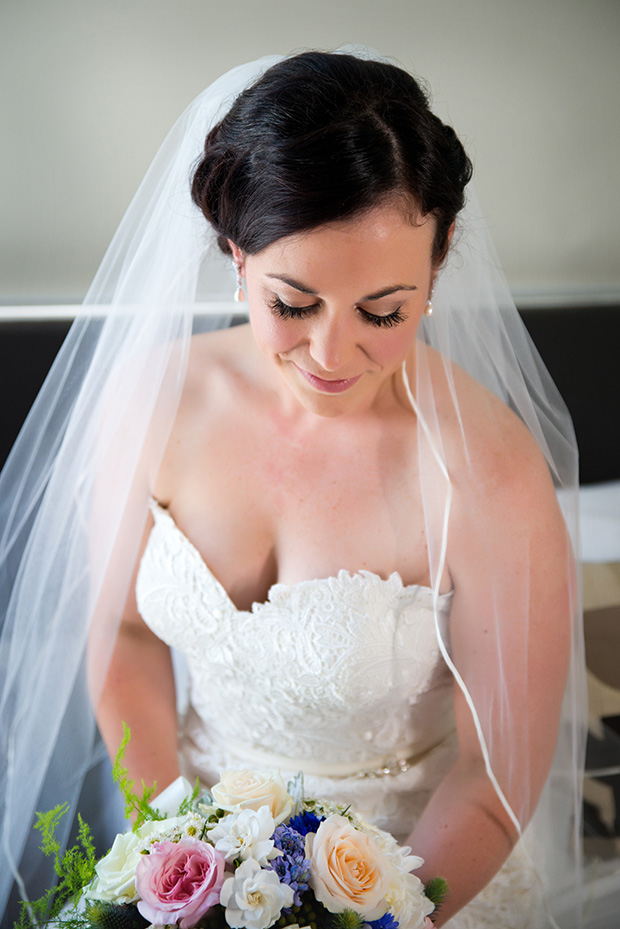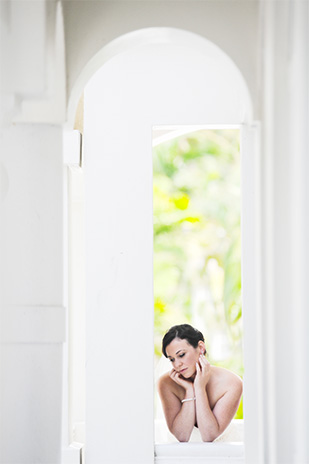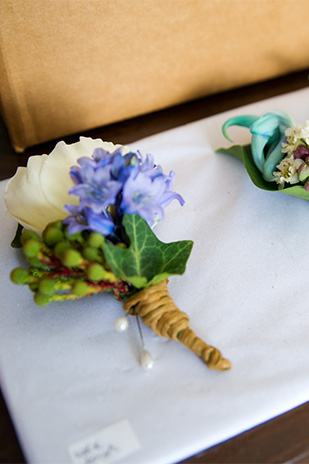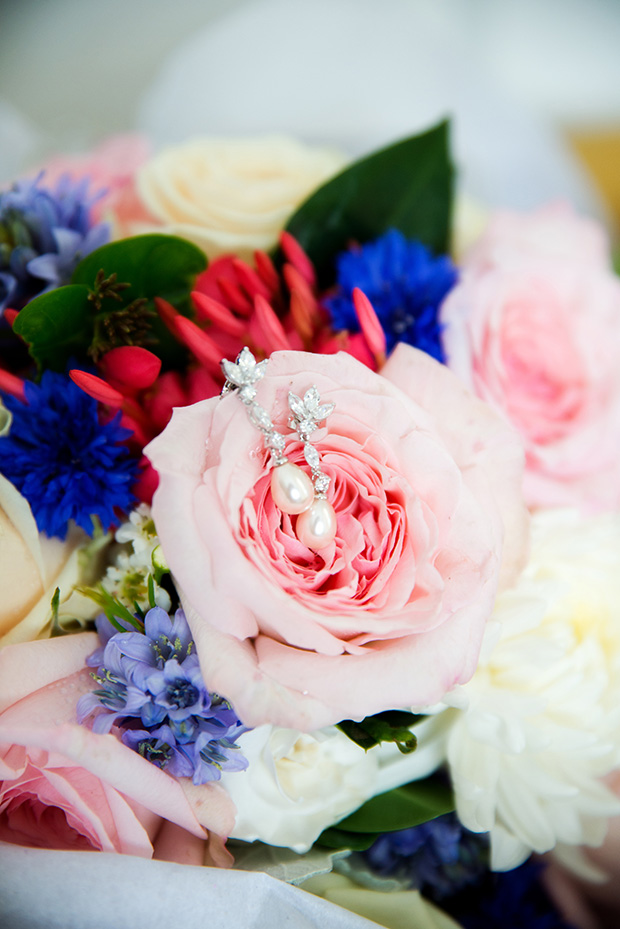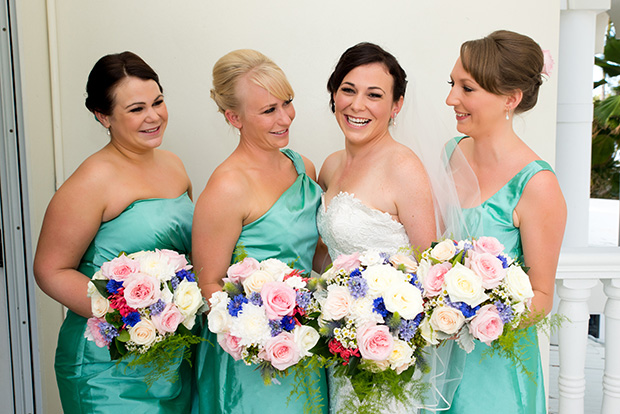 Dominique's strapless Divina Sposa gown featured a sweetheart neckline and mermaid skirt. "I wore a pearl and diamante brooch on the waistband," she says.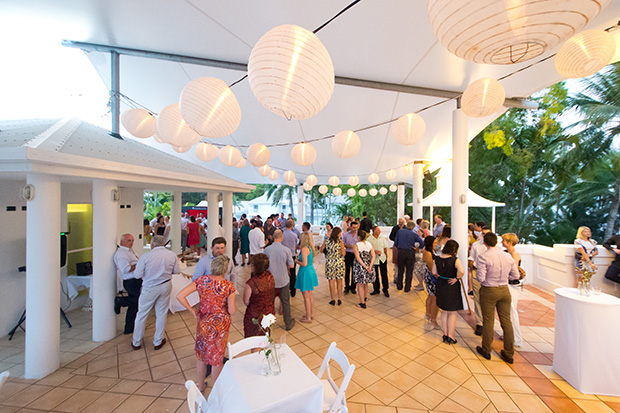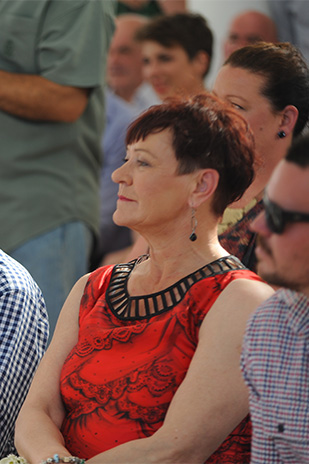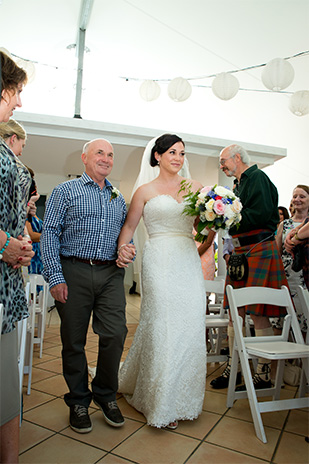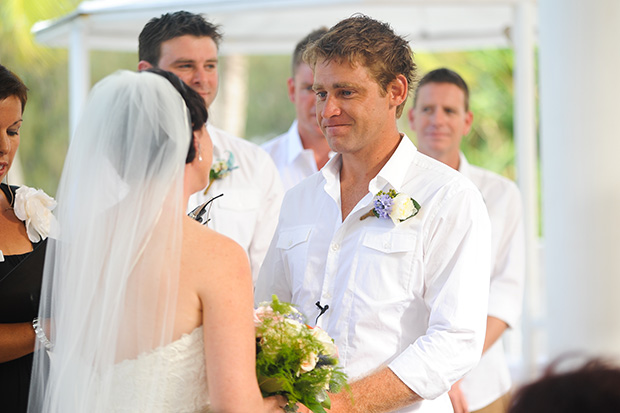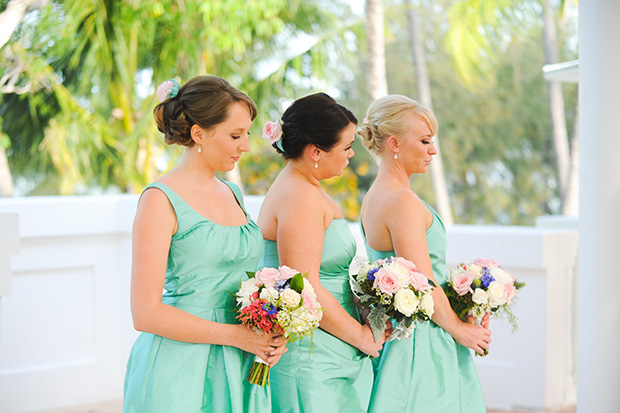 Bridesmaids wore Alfred Sung in an eye-catching turquiose colour.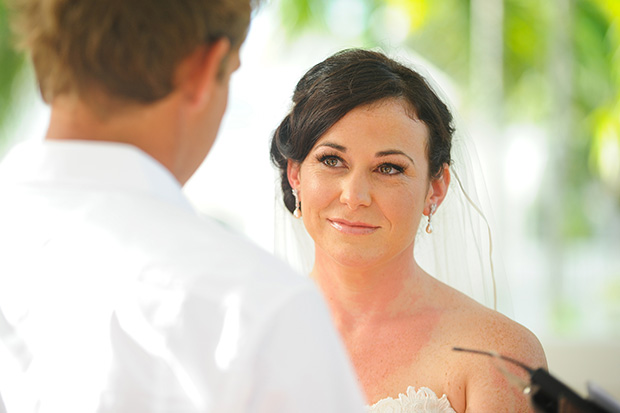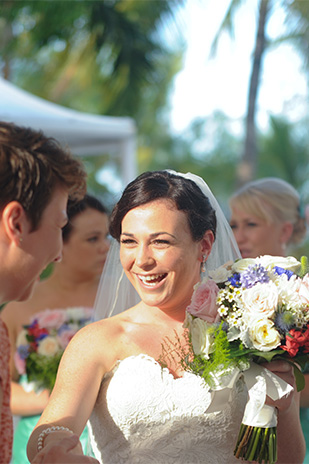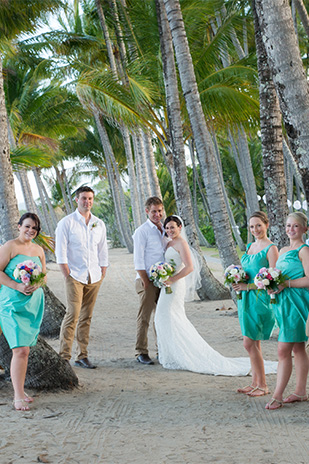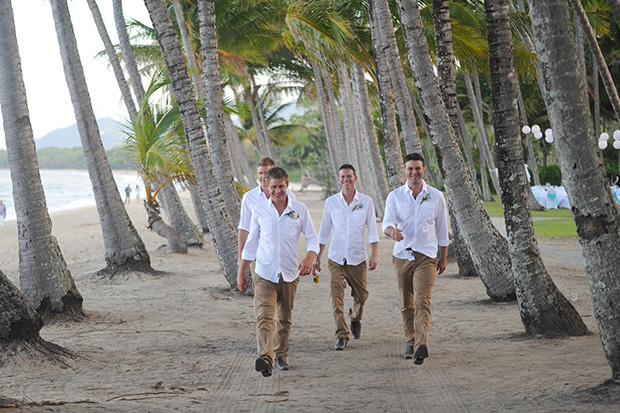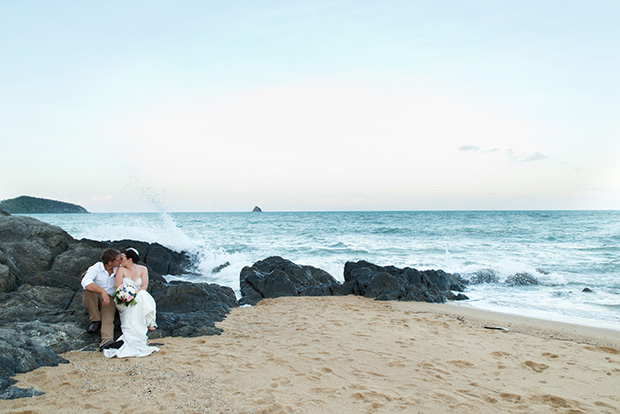 Palm Cove was the perfect backdrop for photographs captured by Azure Photography.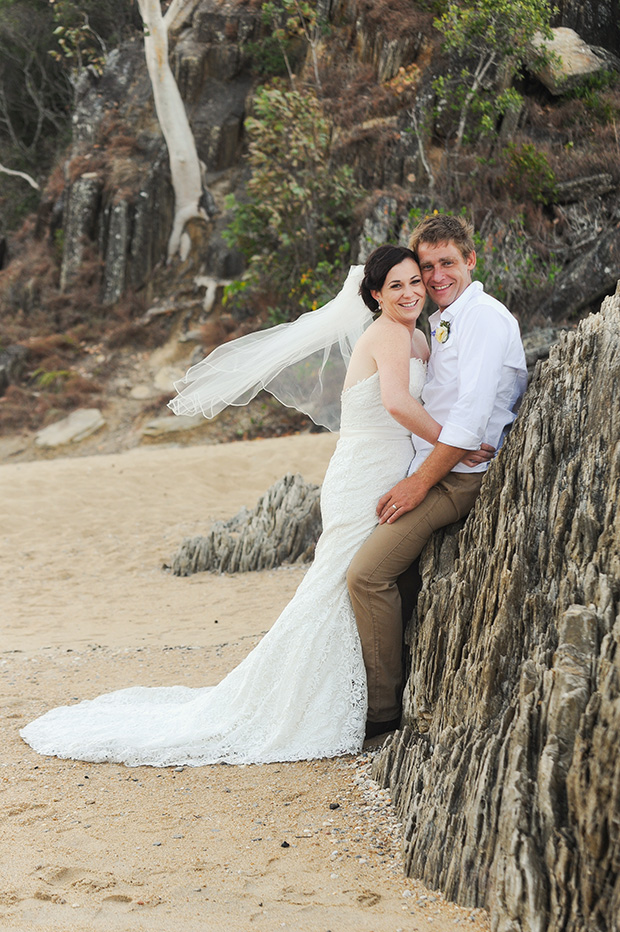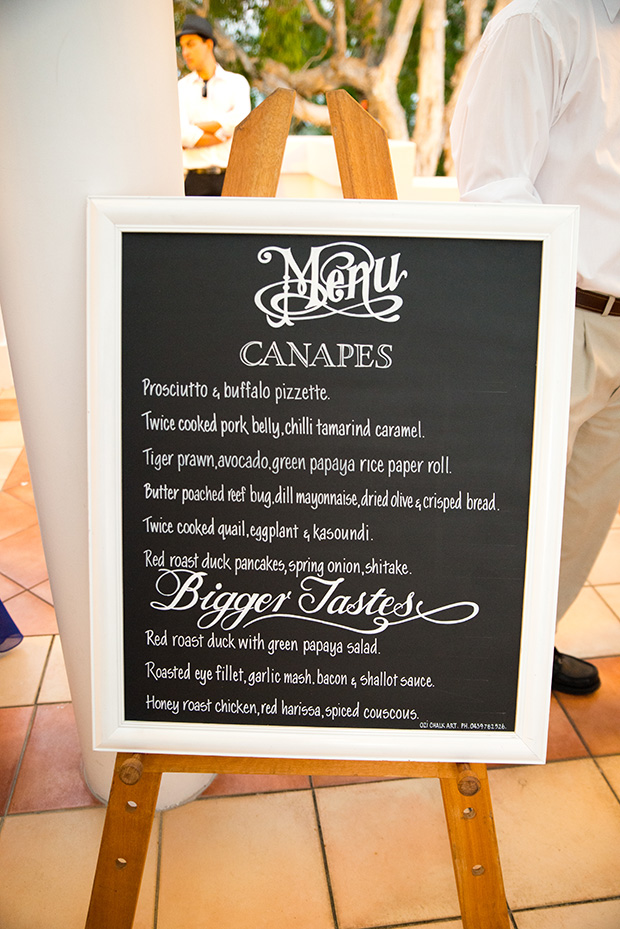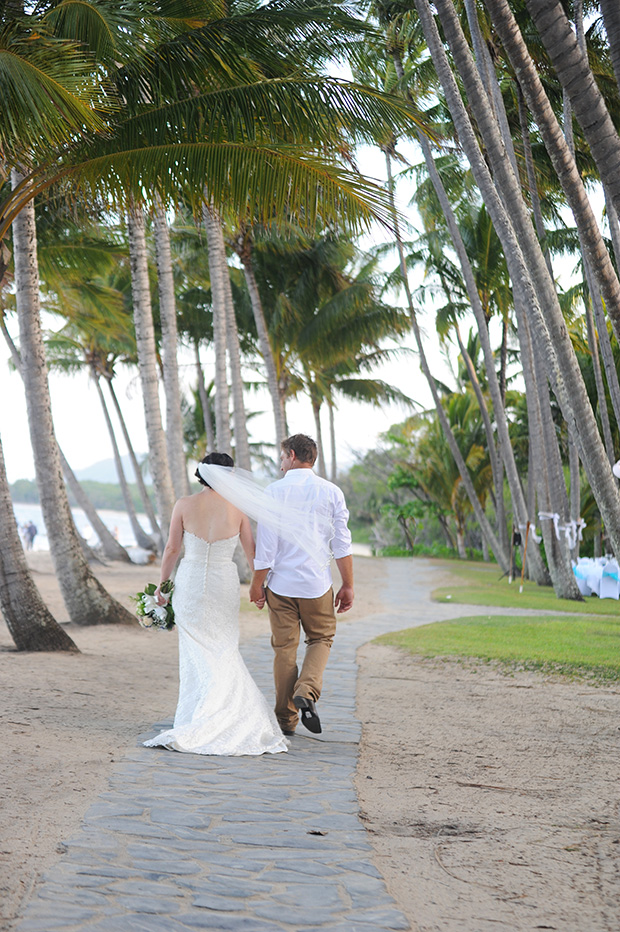 The happy couple honeymooned in Vietnam, Cambodia and Laos. "Our day really was the best day of our lives," says the bride.
Photos courtesy of Azure Photography.