Who said romance was dead? Put together a historic manor among manicured gardens, brands including Manolo Blahnik, Vera Wang and Tiffany & Co. – then top it off with a couple so in love – and you get the romantic wedding of Christie Steel and Adrian Parody.
The Australian couple, 28 and 32 respectively, currently reside in Korea for Adrian's work but began a relationship in Western Australia. They returned to Basildene Manor in Margaret River for their wedding on November 30, 2013 to be close to family and friends. "The manor is over 100 years old and is surrounded by the most beautiful gardens," beams Christie.
Her stunning lace Caleche Couture gown was matched with a dream to walk down the aisle in a pair of Manolo Blahnik's. "I always wanted to get married in Manolo's – even better if they were blue," Christie describes. "On a trip to New York I dragged Adrian into the store and found my perfect pair. I also wanted some flat shoes for the day and chose the Veras that matched the wedding colour perfectly."
Continuing the romantic theme, Christie dedicated her aisle song to her husband-to-be. "I walked down the aisle to Lucy Silva's version of "Nothing Else Matters" as Adrian is a huge Metallica fan and I wanted to do something special for him," she says.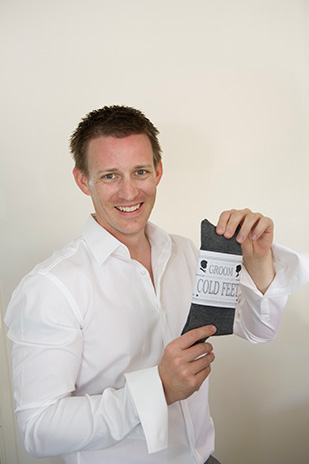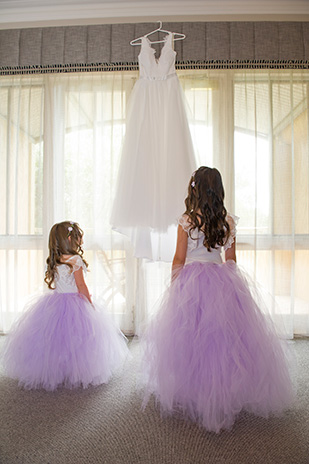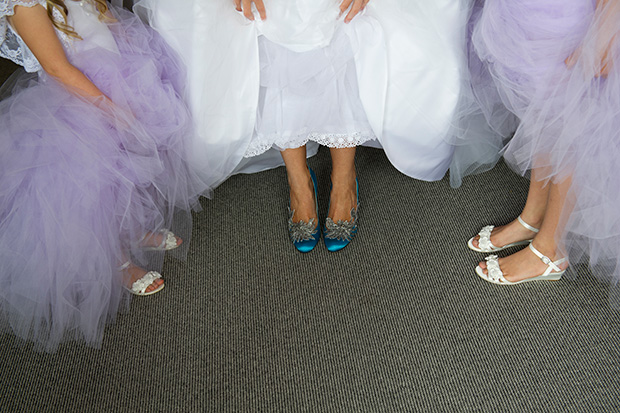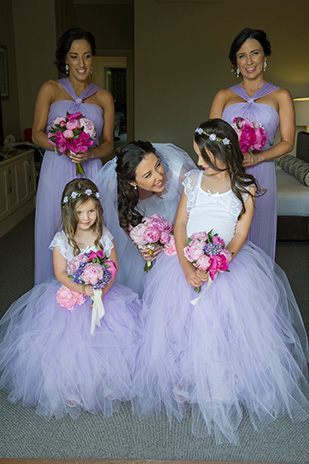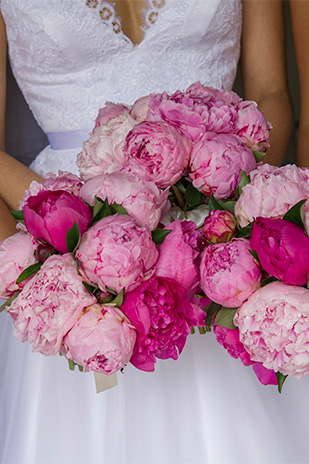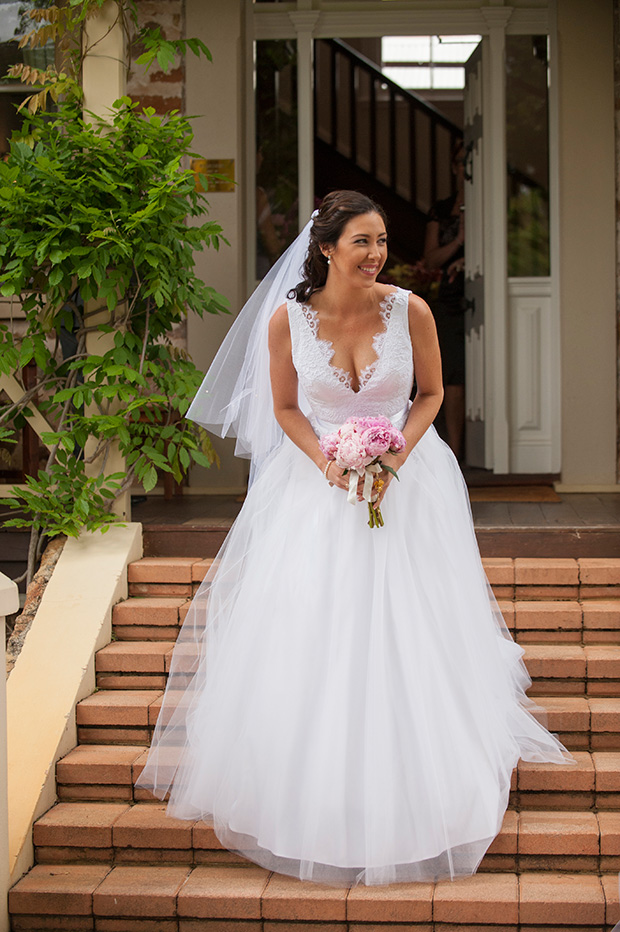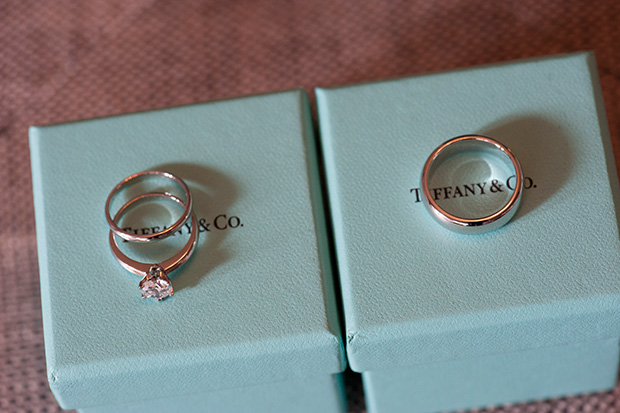 The couple's rings were purchased from Tiffany & Co. and Christie was also treated to another Tiffany treasure. "Adrian surprised me with a pearl bracelet and a diamond and pearl necklace."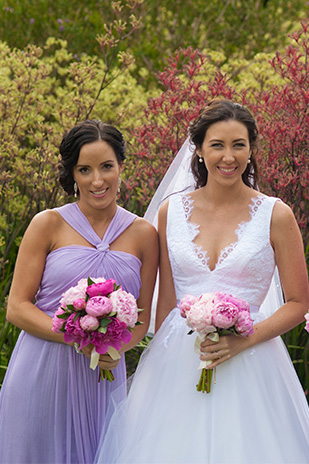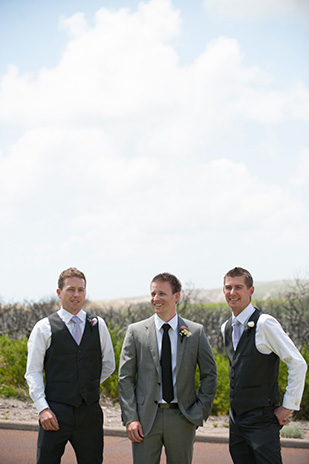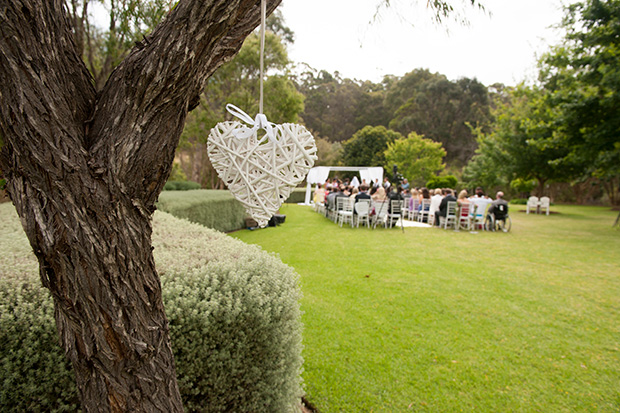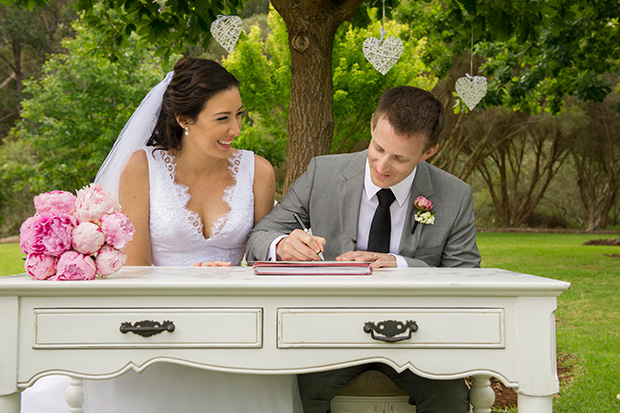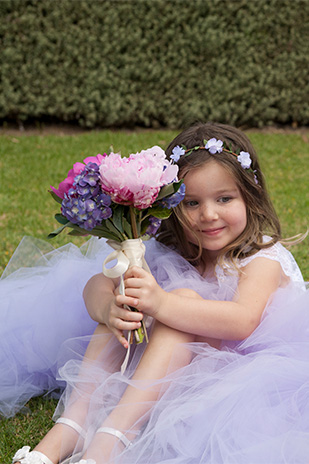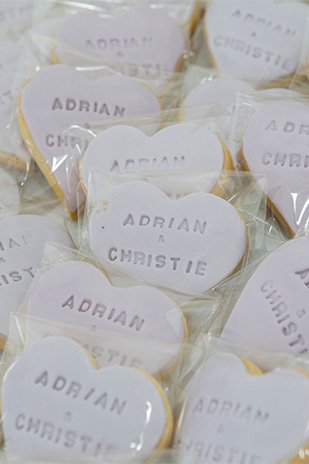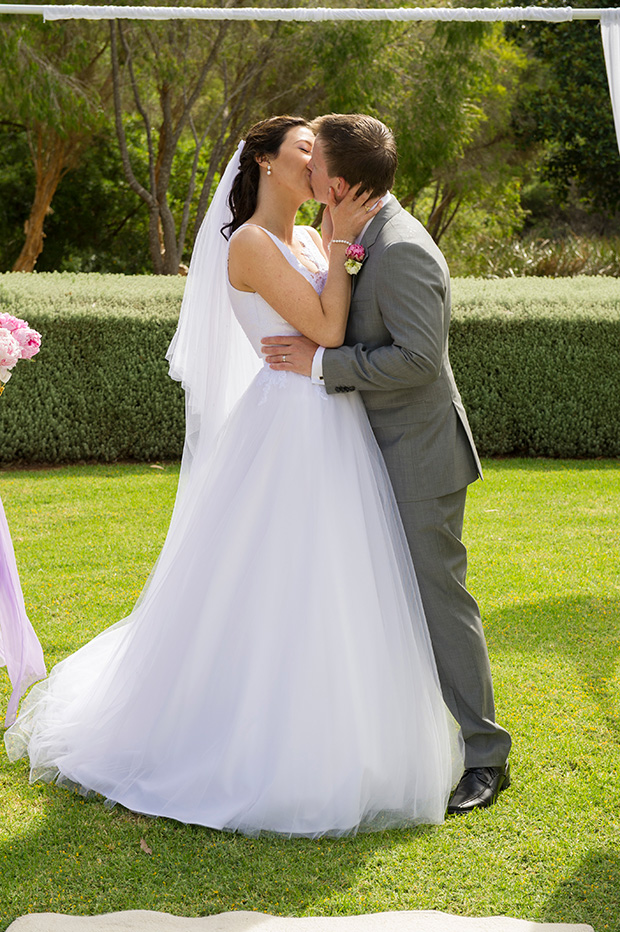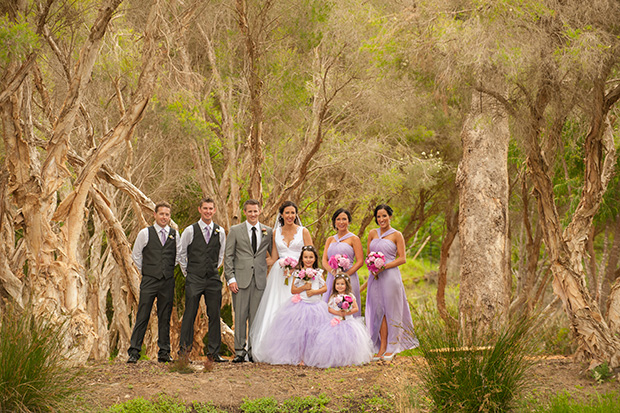 Christie's bridesmaids were dressed by Honey & Beau and the groomsmen by Connor.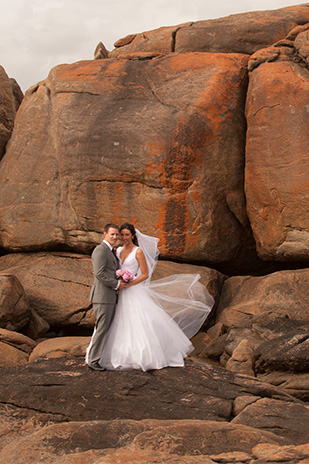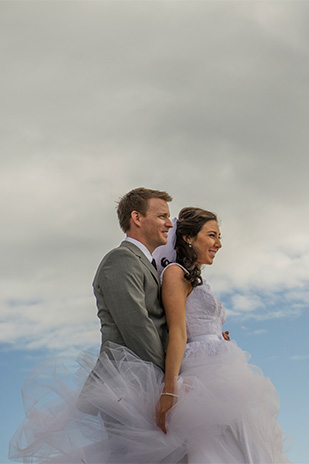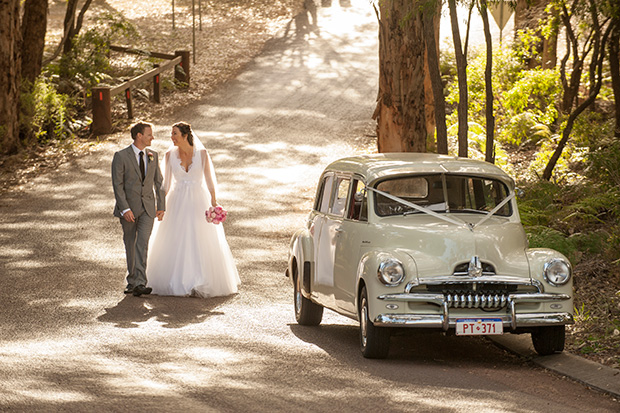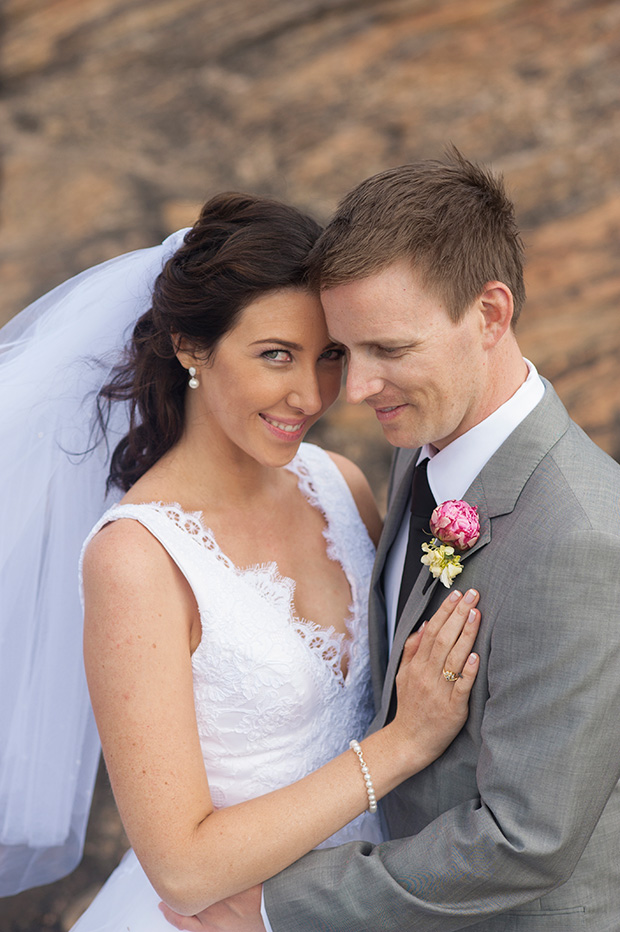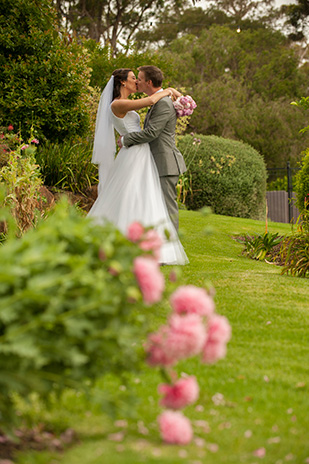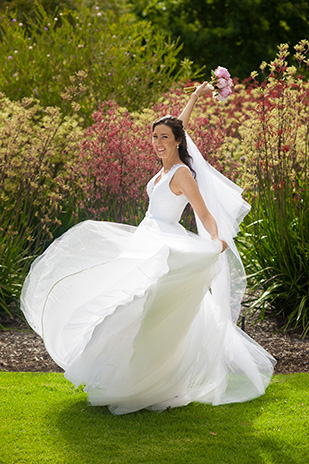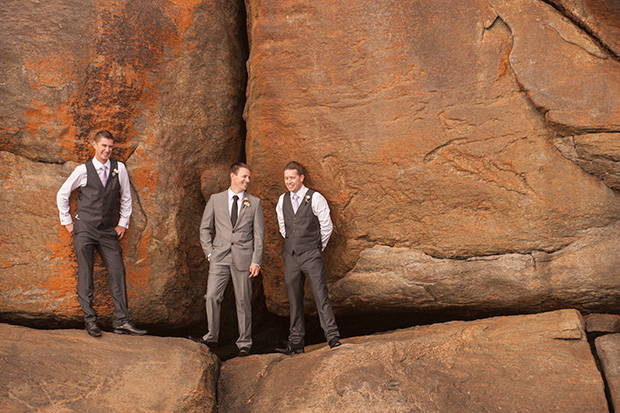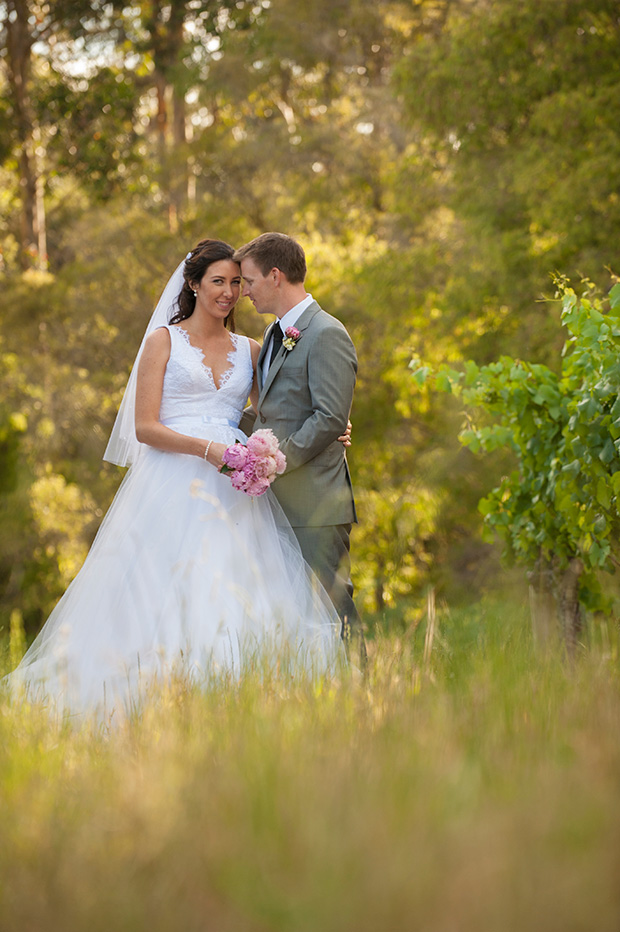 "Adrian is such an intelligent man, I could talk to him about any topic and he always has something interesting to say," praises Christie. Adrian says of his new bride, "I feel so lucky to have met her and enjoy every minute I get to spend with her."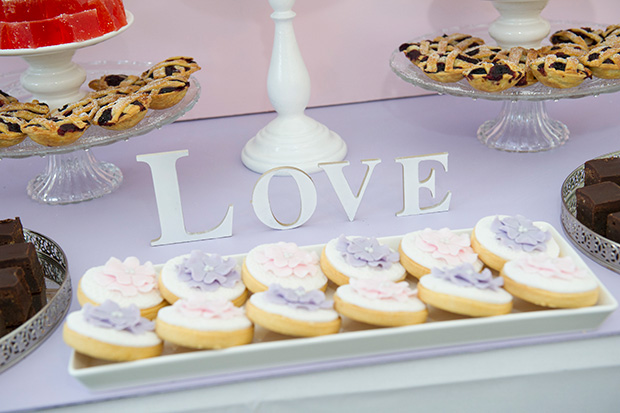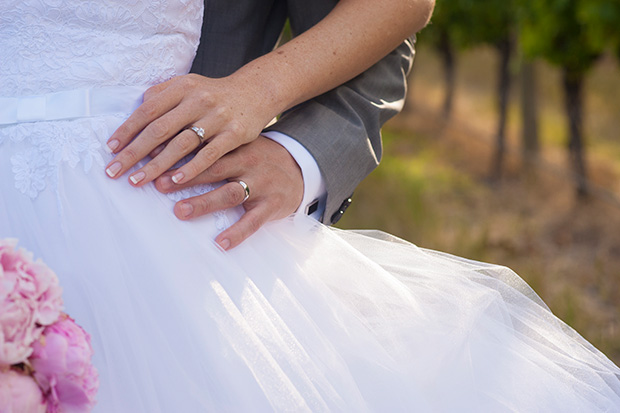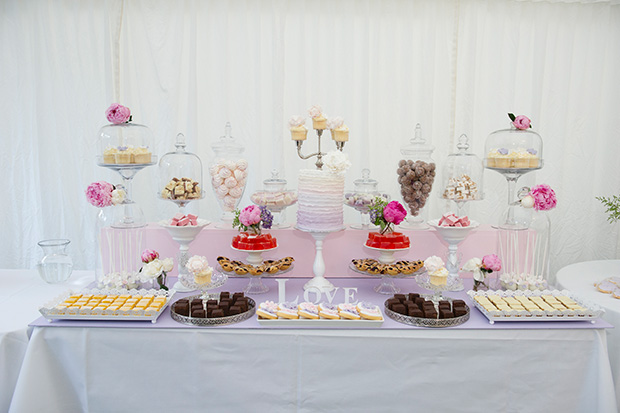 "I have a very big sweet tooth and as such I knew I wanted an array of dessert choices," says Christie. "In the end we have 14 different options for our guests plus the wedding cake."
Photos courtesy of Blakeney Photography.