If you knew your boyfriend was hiring police for his proposal you might think twice about saying yes.
Lucky for Jodie "Pickles" Pickles and Andrew "Cads" Caldcleugh-Johnson it was simply so some beautiful images could be captured of the moment.
On the morning Cads planned to propose he advised Jodie not to wear the animal print dress she had laid out to wear. "I thought it seemed a little strange… but didn't give it too much thought, says Jodie.
Two weeks after the proposal Cads, a police officer, came home with a surprise for her. "I opened it up and there was a photograph of the moment he proposed to me on out the jetty," explains Jodie. "He had arranged for several of the WA Police Tactical Response Group Marksman to take covert photographs of the whole proposal!"
She adds, "The whole dress choice fell into place. He knew I would have regretted that choice in a few years time."
The pair were married at their Millbrook Winery vineyard wedding with less than 60 guests on October 4, 2013. Jodie had herself in a bit of a pickle the night before wedding, having slipped and cut her chin badly enough to be taken to hospital. "I was dreading seeing it in the morning but luckily it was not too swollen but my face was very sore," she says.
Their ceremony felt like they were in a world of their own, Jodie recalls. "During our vows the celebrant had to stop because we kept whispering and giggling to each other – it was like there was only the two of us there," she smiles.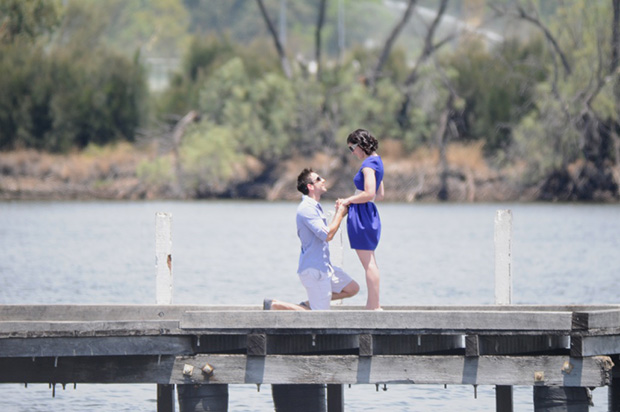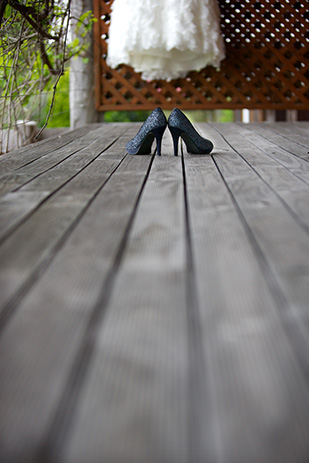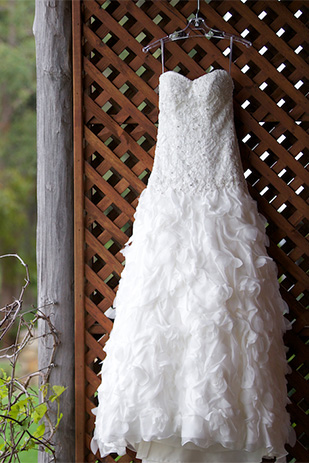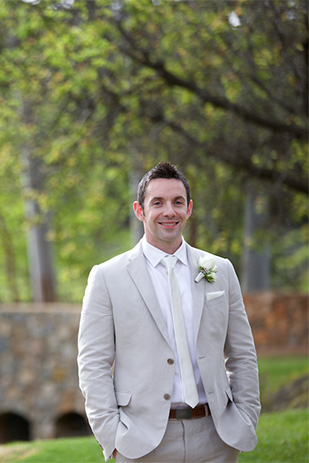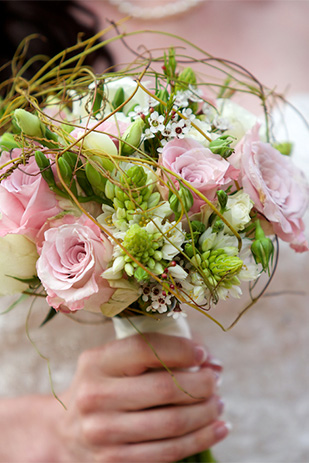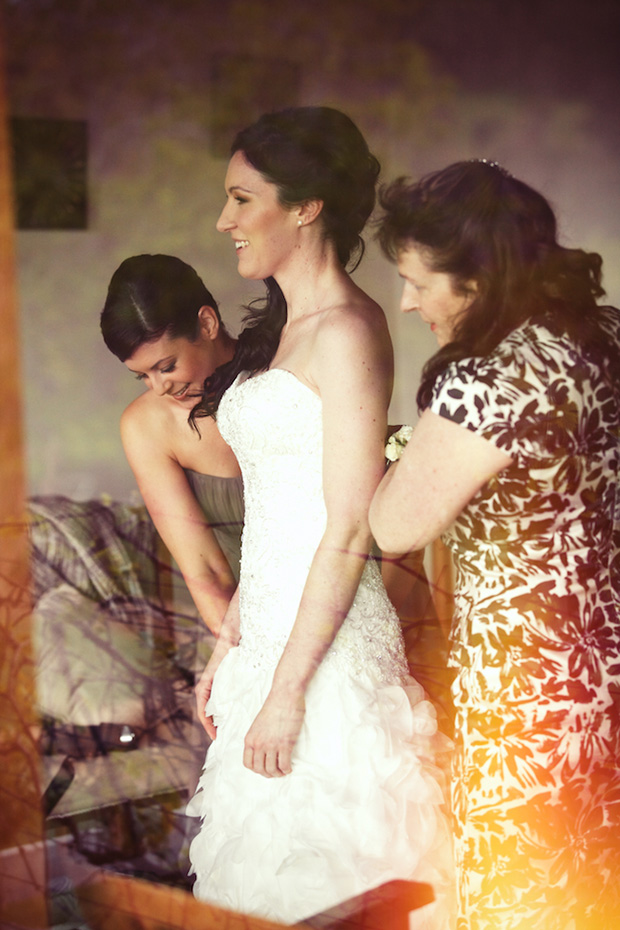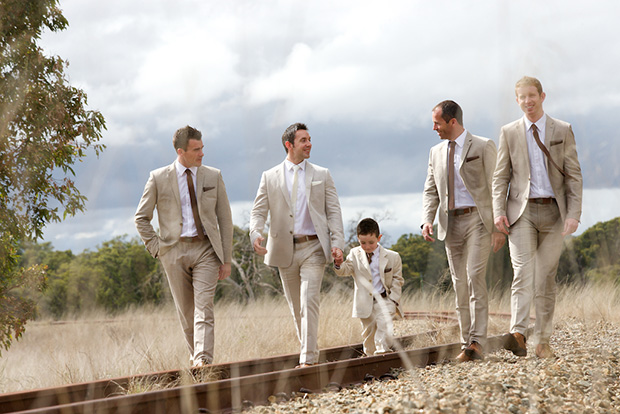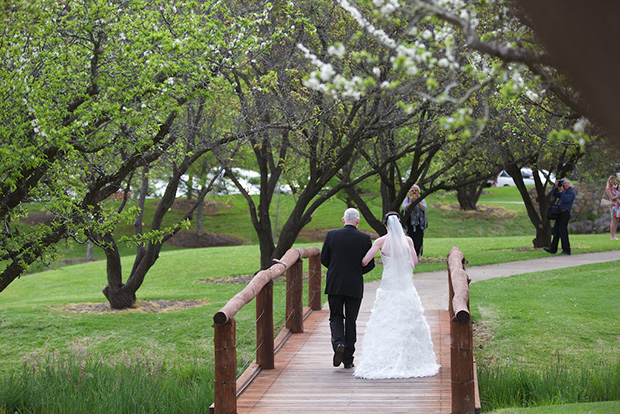 Charged with one task – the ceremony music – five days before the wedding, Cads still had not produced the goods. A street busker provided the unlikely entertainment, Cads so impressed he approached him to perform during the nuptials.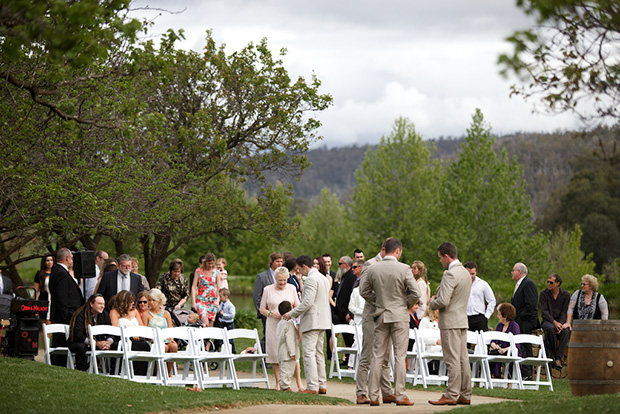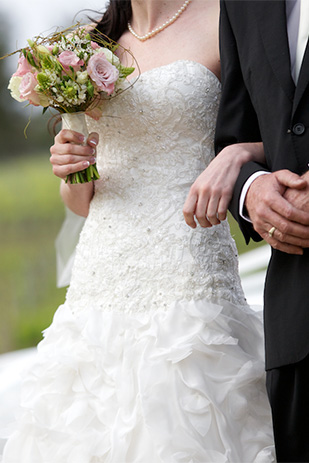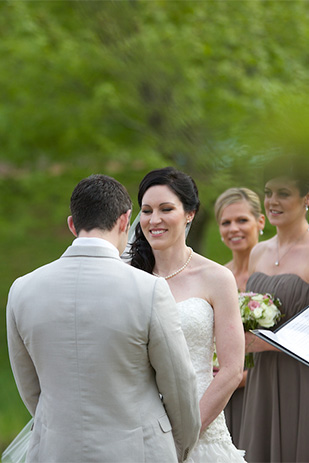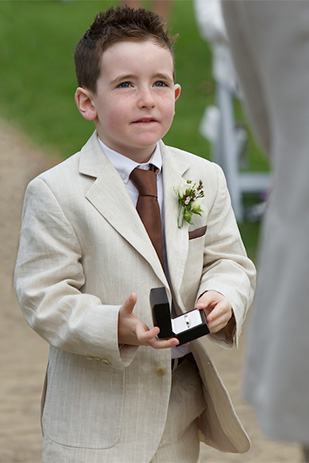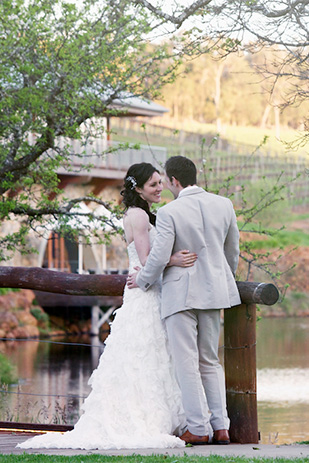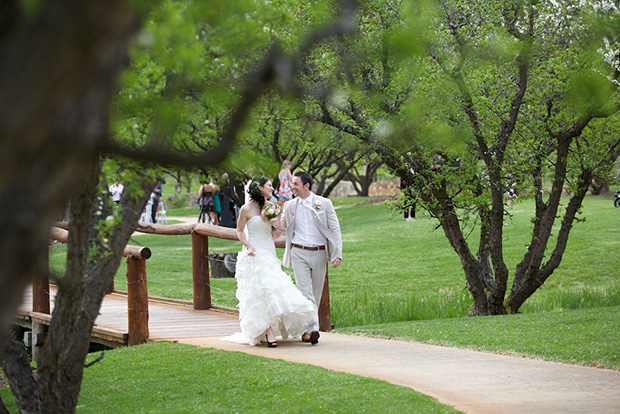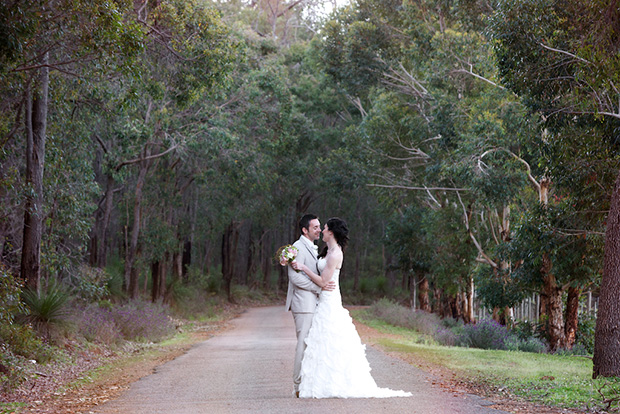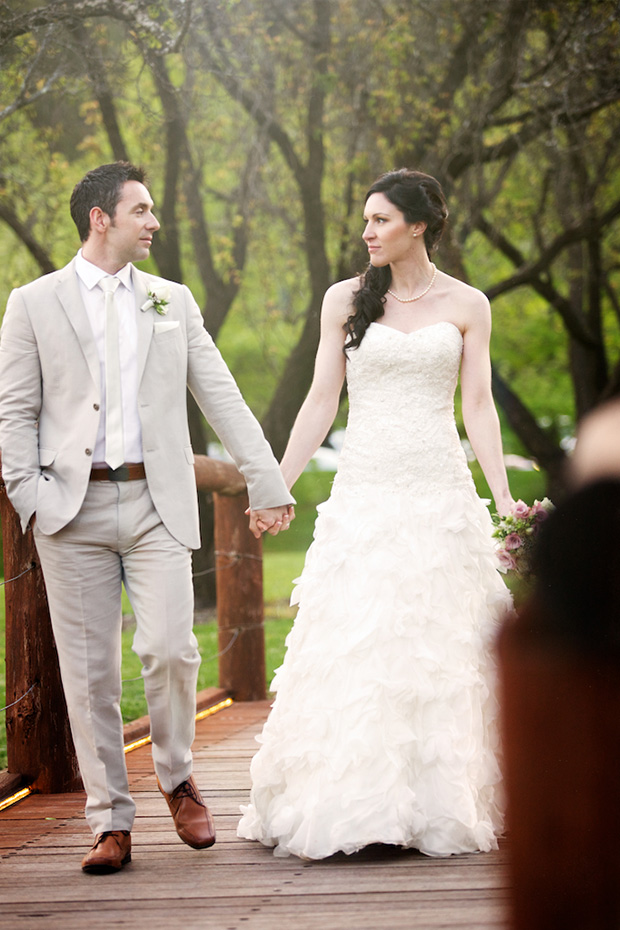 Jodie was in awe of the surroundings of their chosen venue. "The weather was lovely and the scenery at Millbrook is so relaxing and peaceful."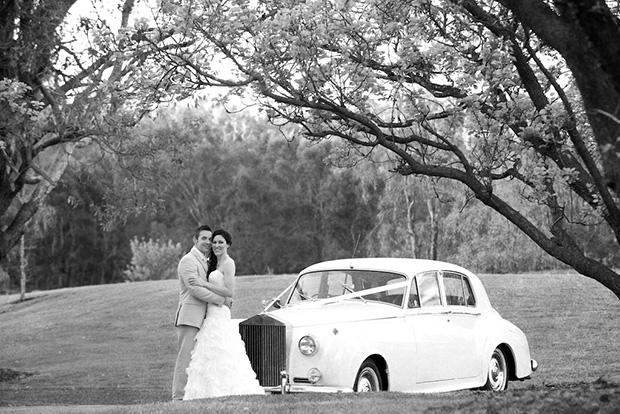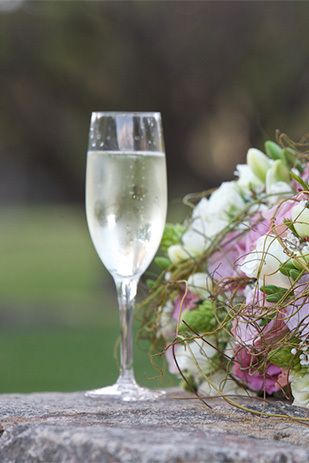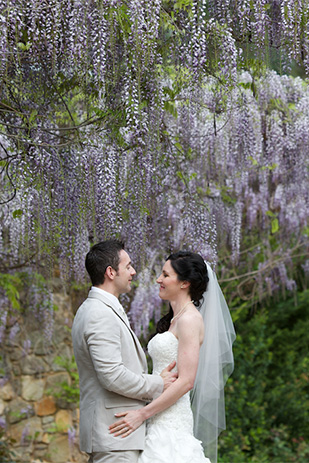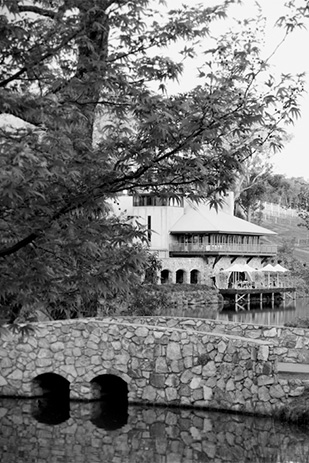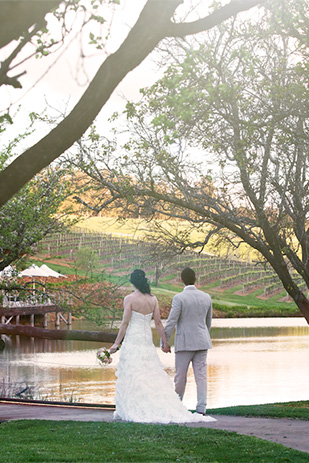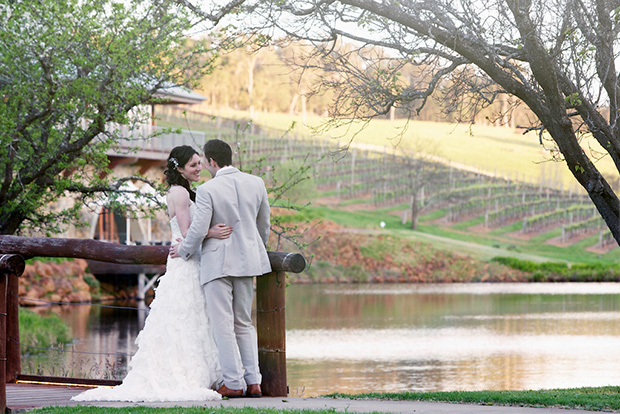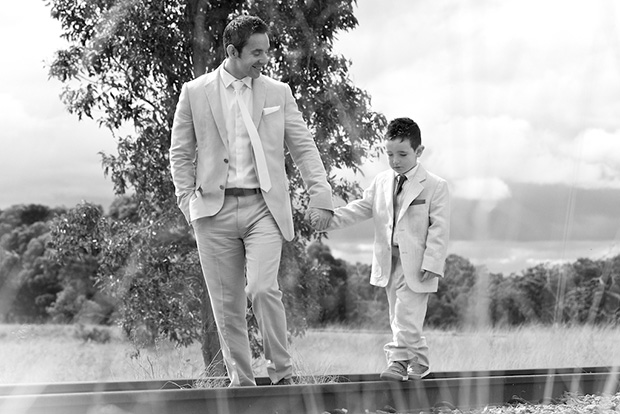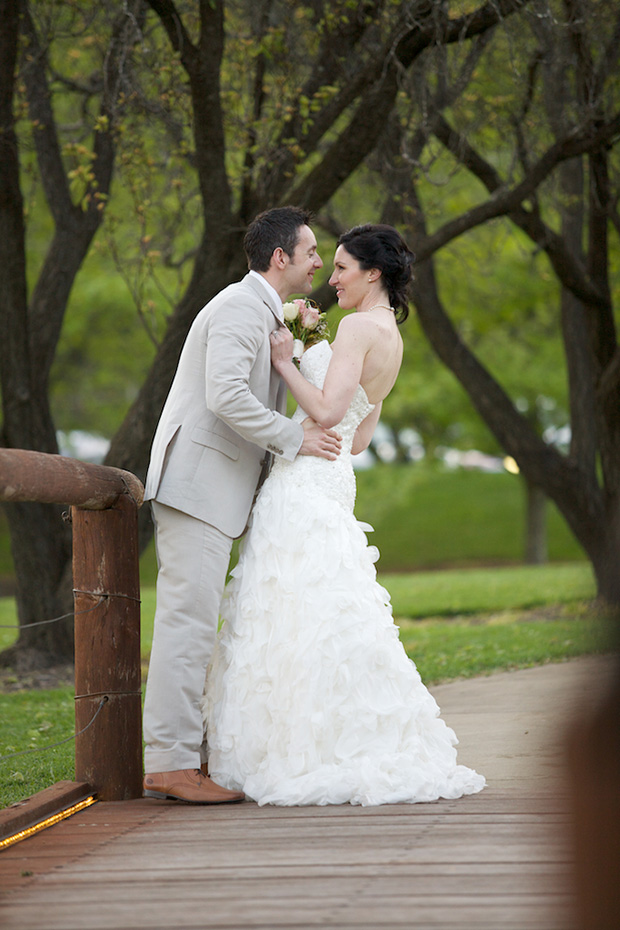 This couple were sneaky about starting their relationship. "Through some careful manipulation and luck, we were put on the same team [at work] and our relationship developed," she smiles.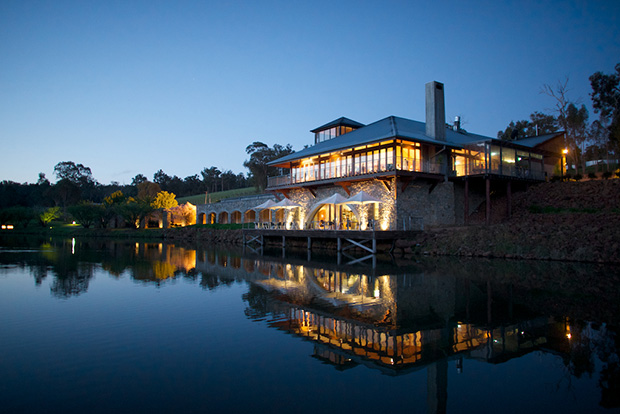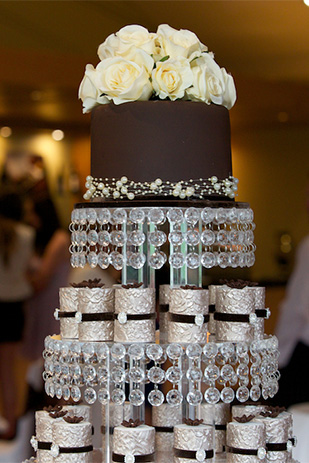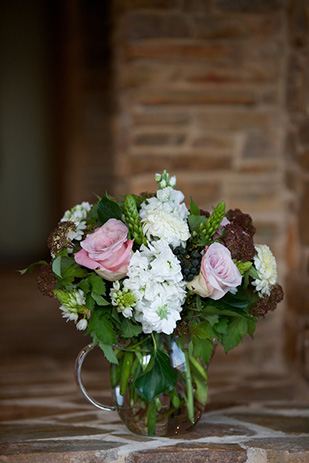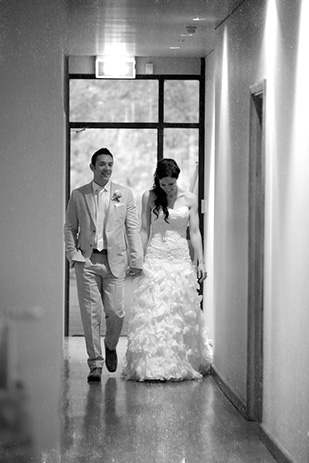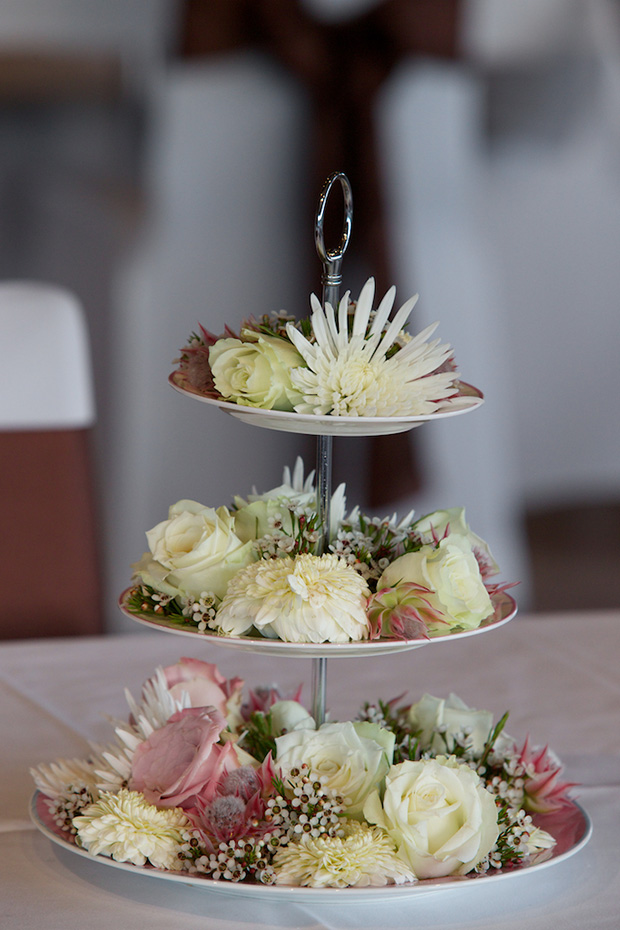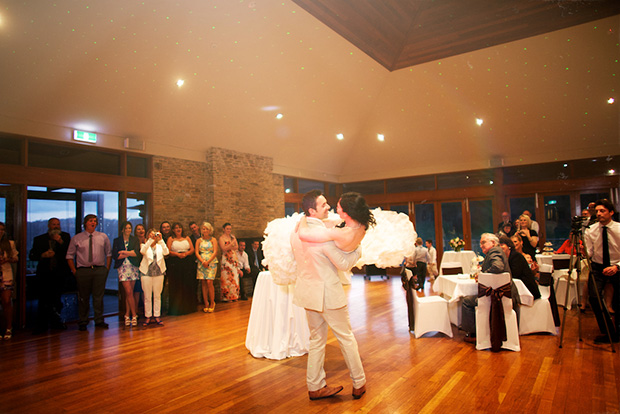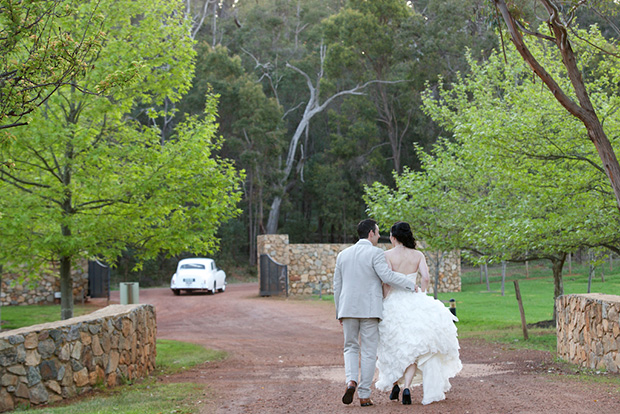 Photos courtesy of Michelle Dean Photography.
Featured Suppliers:
Bomboniere: DIY / Brides Gown: Martina Liana from Tuscany Bridal / Brides Shoes: John Lewis / Bridesmaid Shoes: Next Direct / Bridesmaids Accessories: Next Direct / Bridesmaids Dresses: Dido Bridal / Celebrant: Margaret McKee / Ceremony Music: Malachy O'Connor / Entertainment: Da Doo Ron Ron DJ Entertainment / Flowers: Fox and Rabbit / Grooms Attire: David Jones / Grooms Shoes: Asos / Groomsmen Attire: Next DIrect / Groomsmen Shoes: Asos / Hair: Gadsby's Hair Designers / Honeymoon: Singapore / Invitations: DIY / Lolly Buffet: DIY / Makeup: MAC / Rings: Miles Henderson and Dead Knoote / Transport: Belle Classic / Venue: Millbrook Winery / Wedding Night Accommodation: Yarrabah Retreat