Melbourne couple Clare Nicholson and Daniel Young were living and working in London – as so many Aussies do – when they got engaged and started planning a wedding back home.
Despite loving London (they intended to go for a year and are still there six years on), the wedding they planned, with the expert assistance of Simply Wed wedding planners, was essentially an antidote to the chilly climate and London way of life.
Their vintage-inspired picnic wedding was held under the beautiful oak trees of a private vineyard in Victoria's Yarra Ranges and the weather was perfect – warm and calm – and still a balmy 25 degrees at midnight. A dance floor was set up on the lawn beside the vines, with jazz music playing by the Baker Boys Band and, with none of the formal wedding traditions like seating plans, cutting the cake or a bridal waltz, there was only one word to describe how everyone felt – relaxed!
For dinner, guests could grab a picnic basket to share between 10 and plonk down on a rug to enjoy gourmet goodies such as meats, cheeses, olives, pate, crackers and fruit. For the main affair, a modern Aussie BBQ was served with a mixture of red and white meats, fresh seafood, tantalising salads and mini bread rolls, whilst for dessert, everyone helped themselves to a vintage style dessert buffet.
And it wouldn't be a Melbourne wedding without lattes! Coffee lover Daniel even went to the trouble of having his own coffee blend created just for the event. 'Clare & Dan's wedding blend' was packaged up and given as bomboniere and was also served by Flying Bean mobile barista for the duration of this very chilled-out soiree.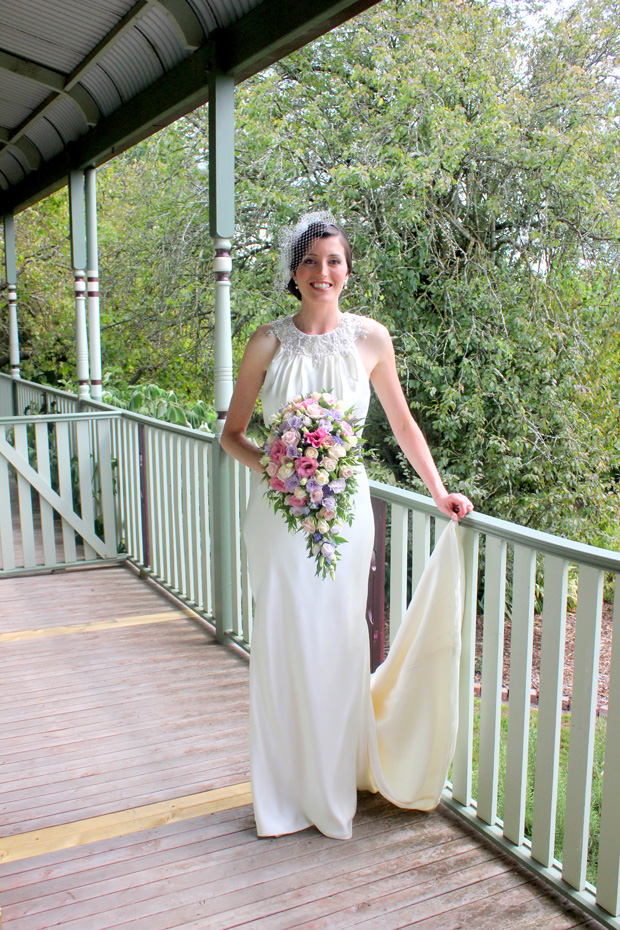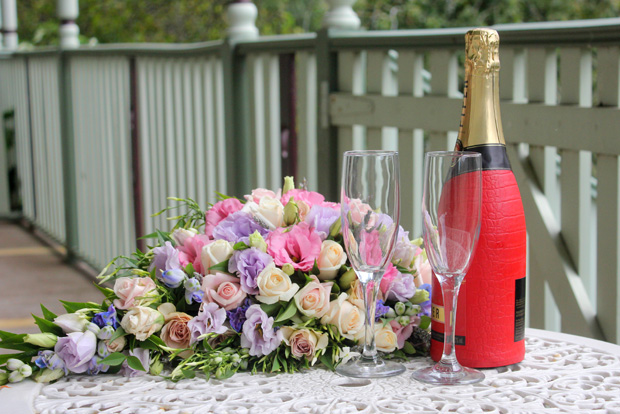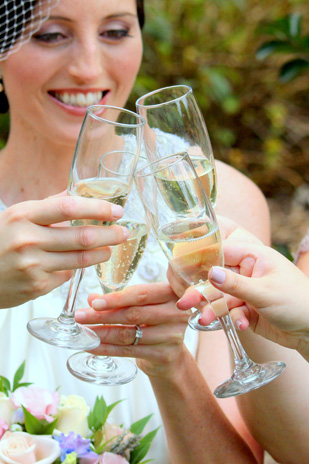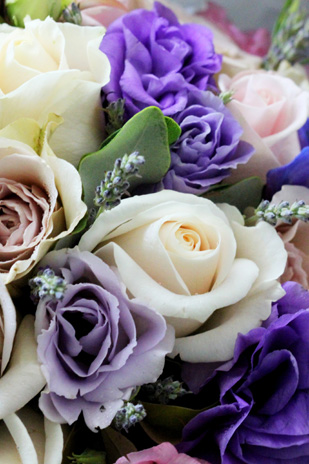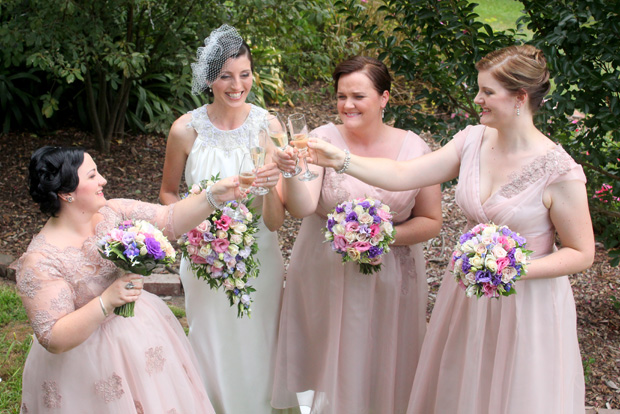 The bride wore a 1930s-inspired, unstructured, silk satin wedding gown from Mariana Hardwick – "perfect for sitting on picnic rugs," says Clare – whilst the bridesmaids wore dusty pink tea-length dresses, designed by one of the girls and made by a private dressmaker.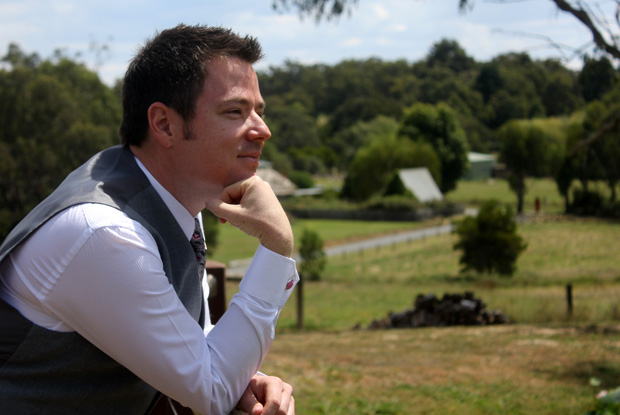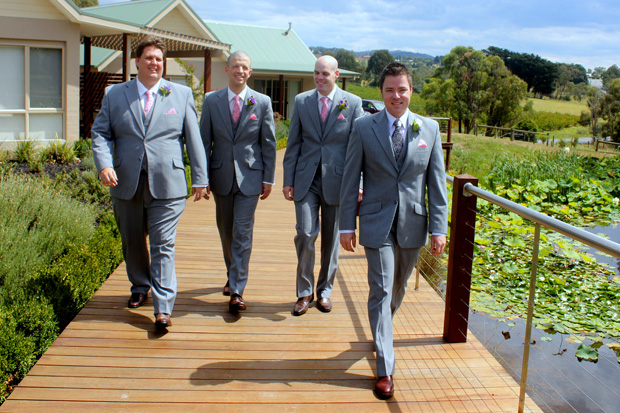 Daniel and his groomsmen wore pale grey three-piece suits by Spurling Formalwear with pink/grey floral ties purchased in London.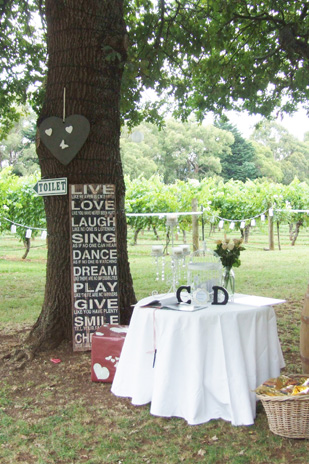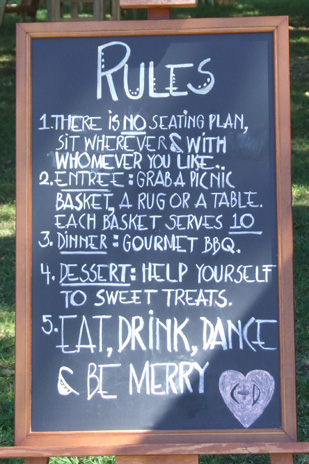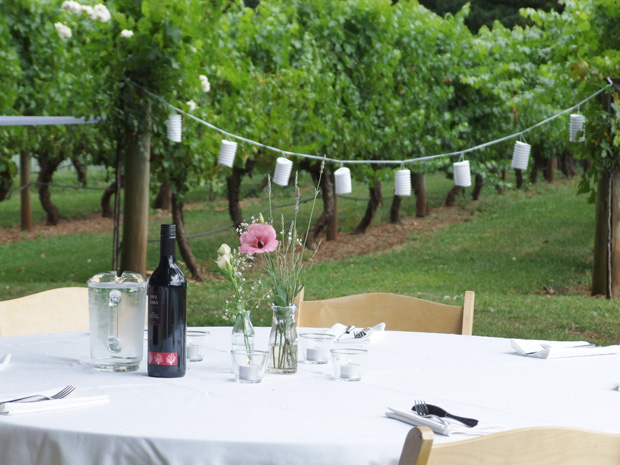 "Working with Gail from Simply Wed was a huge help for us. She helped us secure a venue, caterer, florist, hair and makeup and helped us set up on the day. I did not want to be climbing ladders and hanging lanterns on my wedding day!" says Clare.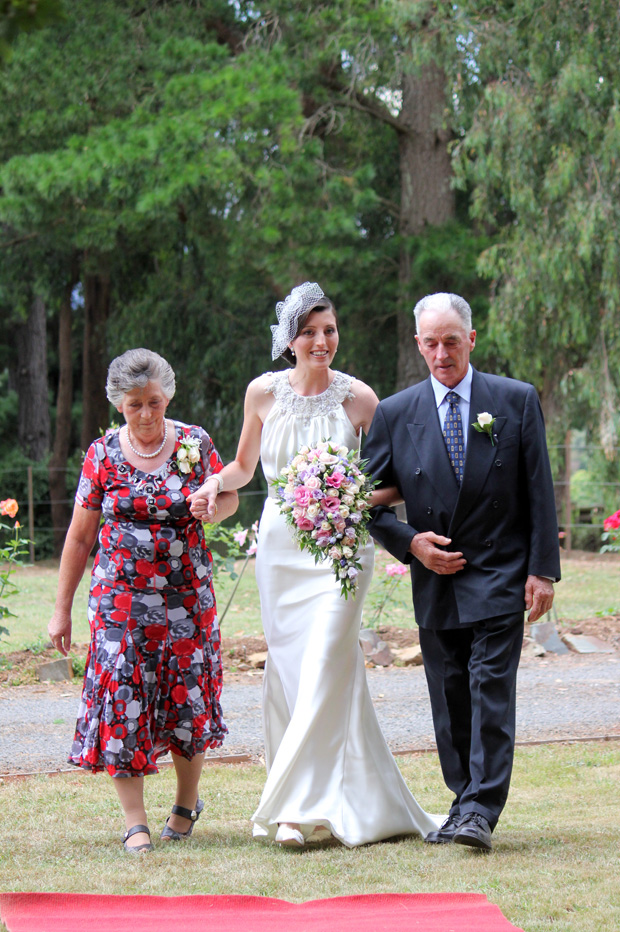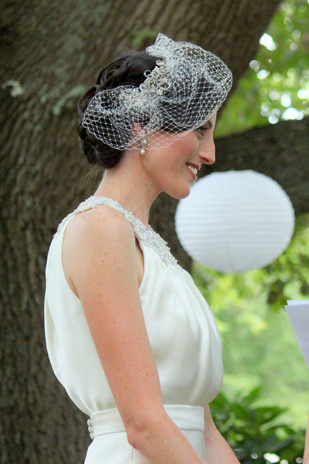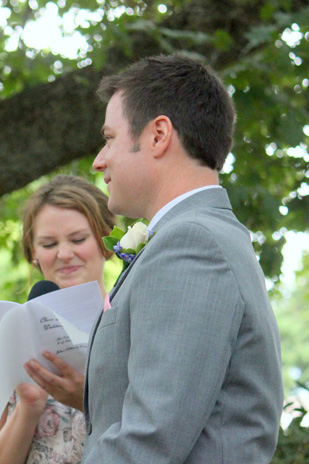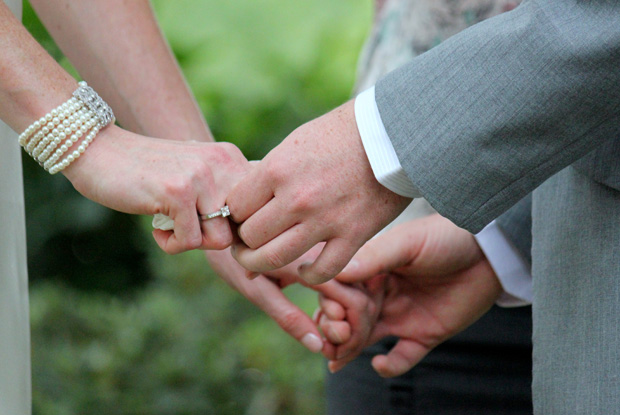 "My dad, a dairy farmer, cried throughout the whole ceremony which I thought was really sweet," says the bride. Luckily I had my back to him otherwise I would have been a mess!"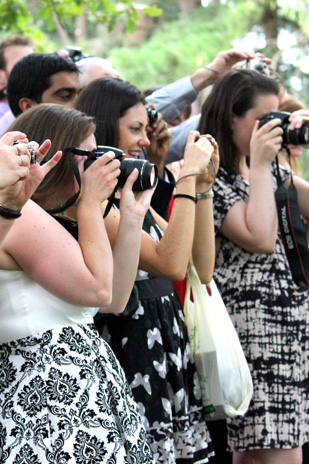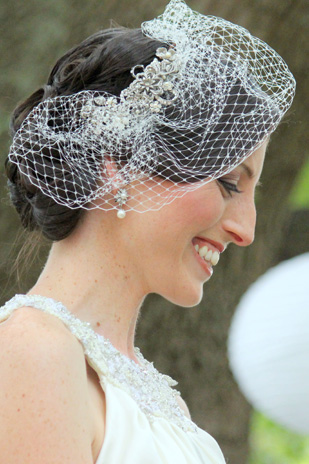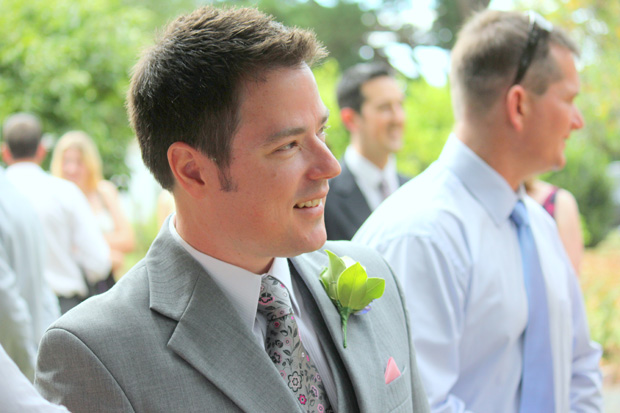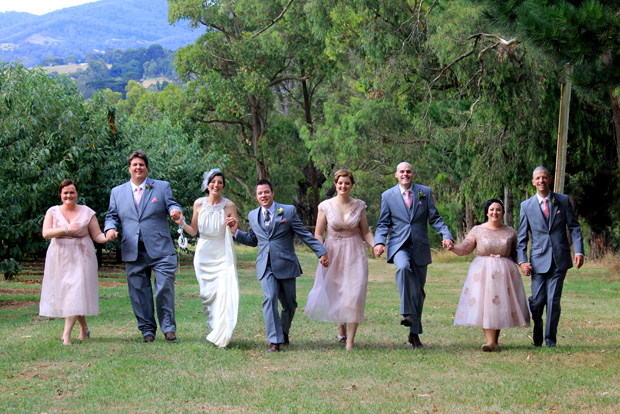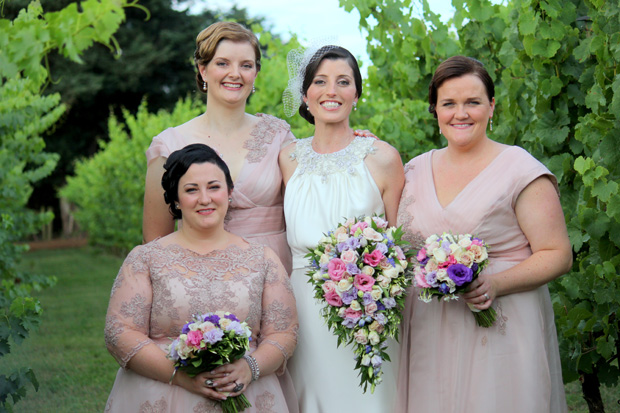 Clare's floral arrangement was the more unusual teardrop style, made up of cream roses, white, purple and pink lisianthus and lavender. The bridesmaids each carried a posy of the same flowers.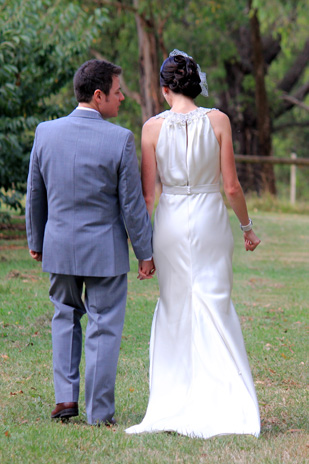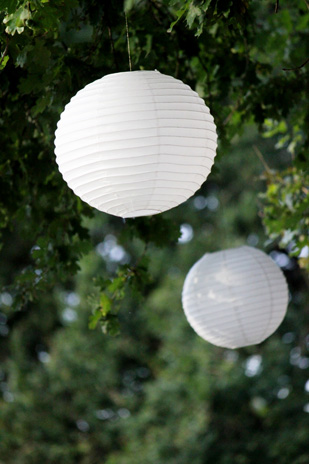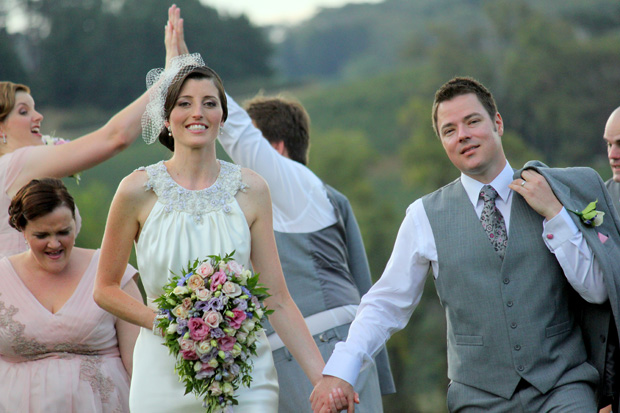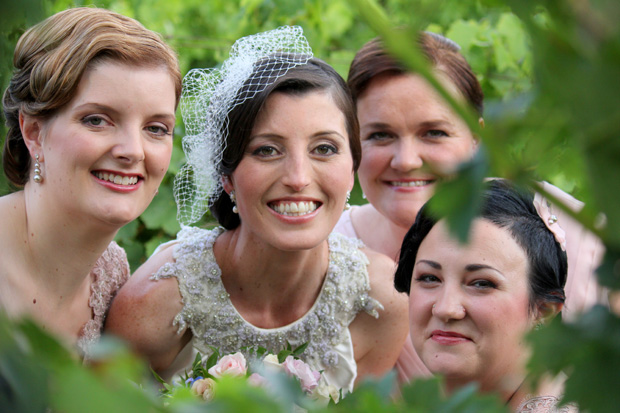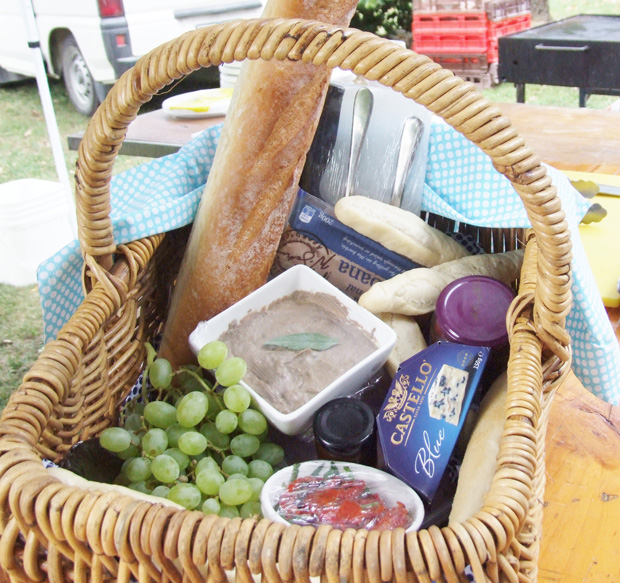 Prestige Events did all the catering and Daniel made a special trip out to some of his favourite breweries to handpick specialty beers for the day. Clare says, "We had so much beer and wine left over which we couldn't take back to the UK with us, so guests went home with their arms full of coffee, lollies, beer, wine and thongs!"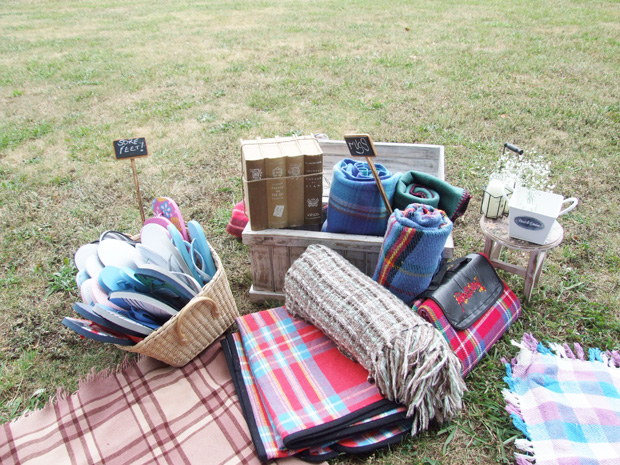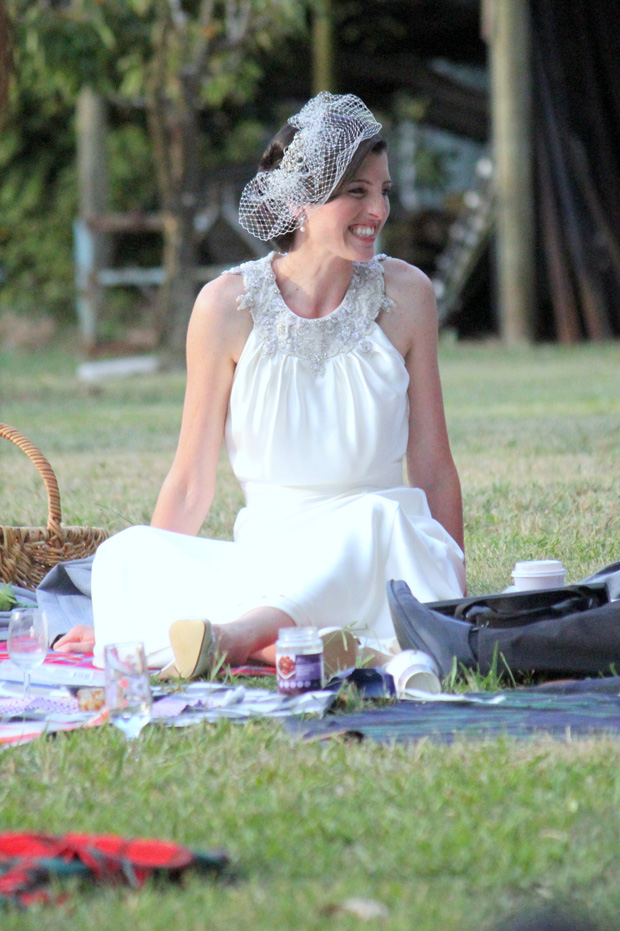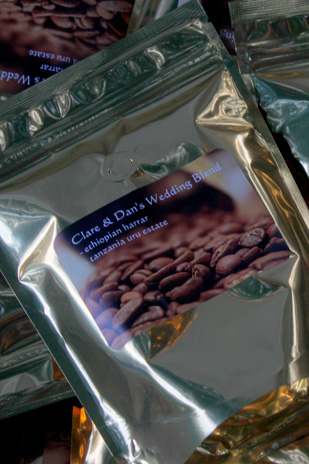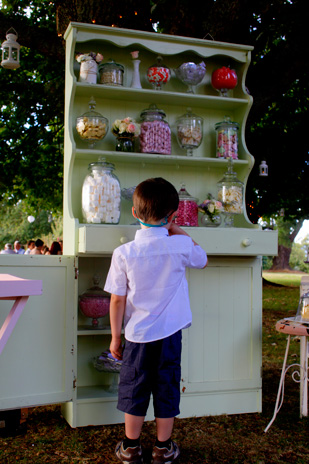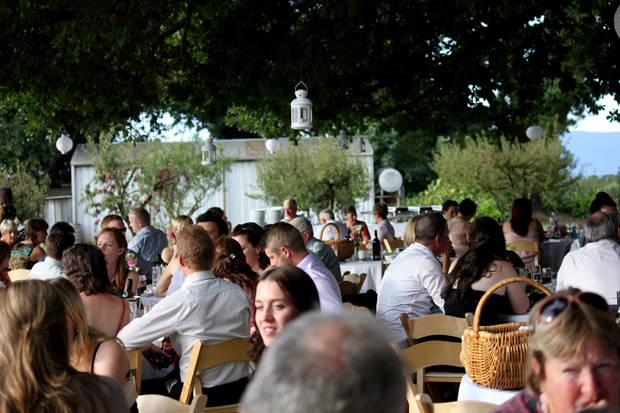 To think that all of this was planned from abroad via Skype and email! The couple flew into Melbourne only a week before the big day. Clare praises, "Gail helped us to create a wedding that was not 'off the shelf' and we really valued her calm and creative approach."
Photos courtesy of Chelsea Nicholson Photography.