Julian Lallo's mate may have broken 'bro-code' by accidentally spoiling his 'surprise' proposal – but it was still the best Christmas gift Jolena Pereeia has ever received.
The couple, aged 29 and 33 respectively, were travelling in the car together when Julian's loud phone conversation took a turn for the worse. "You're proposing to Jo on Christmas, aren't you?" Whoops. Nonetheless, despite Jo now expecting to be asked for her hand in marriage, there was her little ring box under the tree on Christmas morning.
With Indian and Italian blood running through their veins, it was tough going getting the invite list down to their intimate number of 120 guests. Of their pragmatic approach to the wedding, Jolena explains, "We both really wanted it to be a relatively private occasion with only close friends and family." The pair married with an elegant farm wedding on April 19, 2015 at Farm Vigano in South Morang, Victoria.
Jo, who creates custom wedding gowns with her mum in their business, Pereeia, designed and handmade the entire bridal party's stunning ensemble. This included the bridesmaids' white lace dresses and her own unusual ice-blue coloured gown which she wore throughout the ceremony before changing into a dazzling petrol-coloured evening gown.
"The highlight for me was walking up the aisle, with both my parents by my side," smiles Jolena. "A year-and-a-half on, I've never looked back."
Photos courtesy of Red Vibe Photography.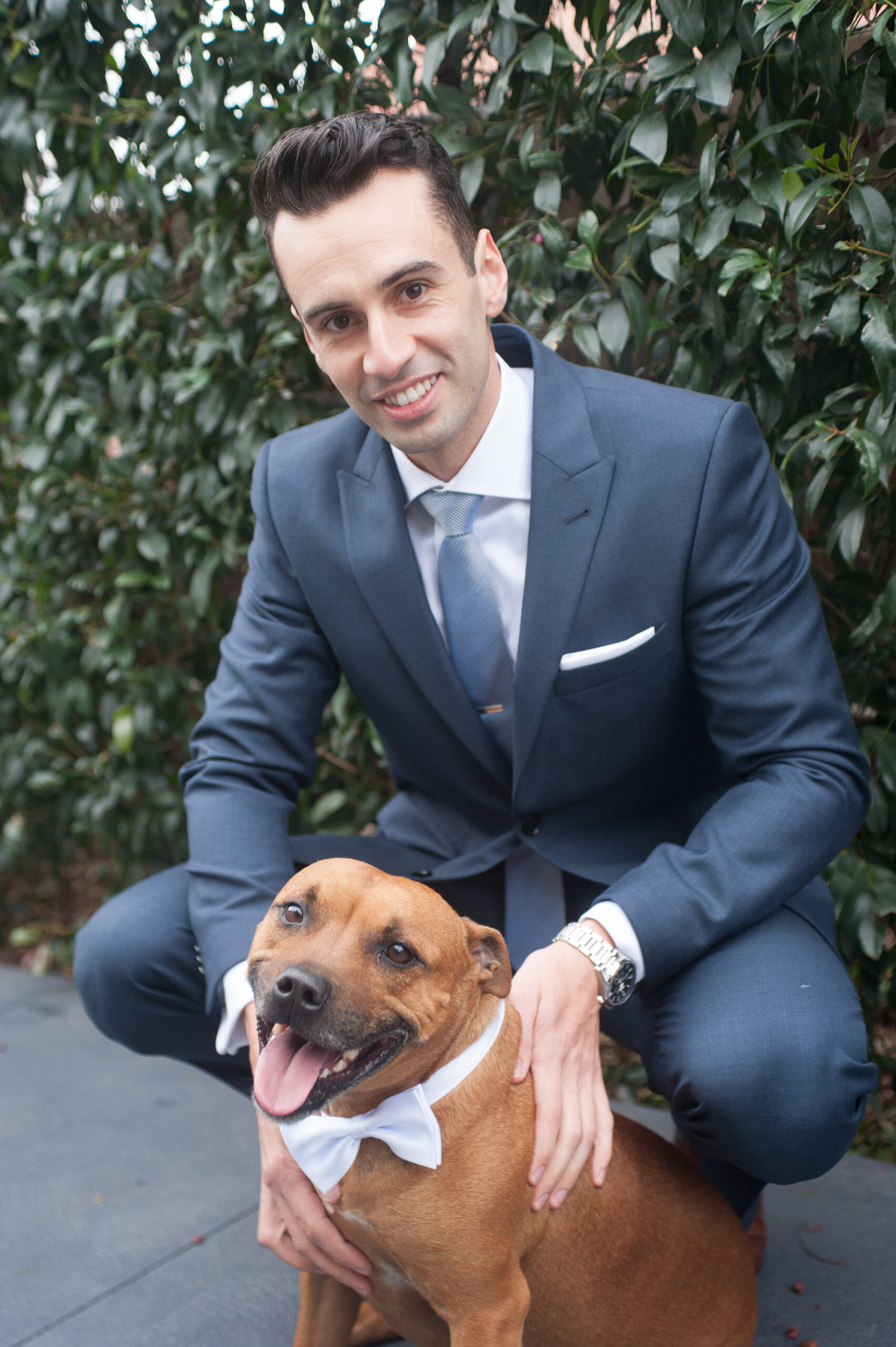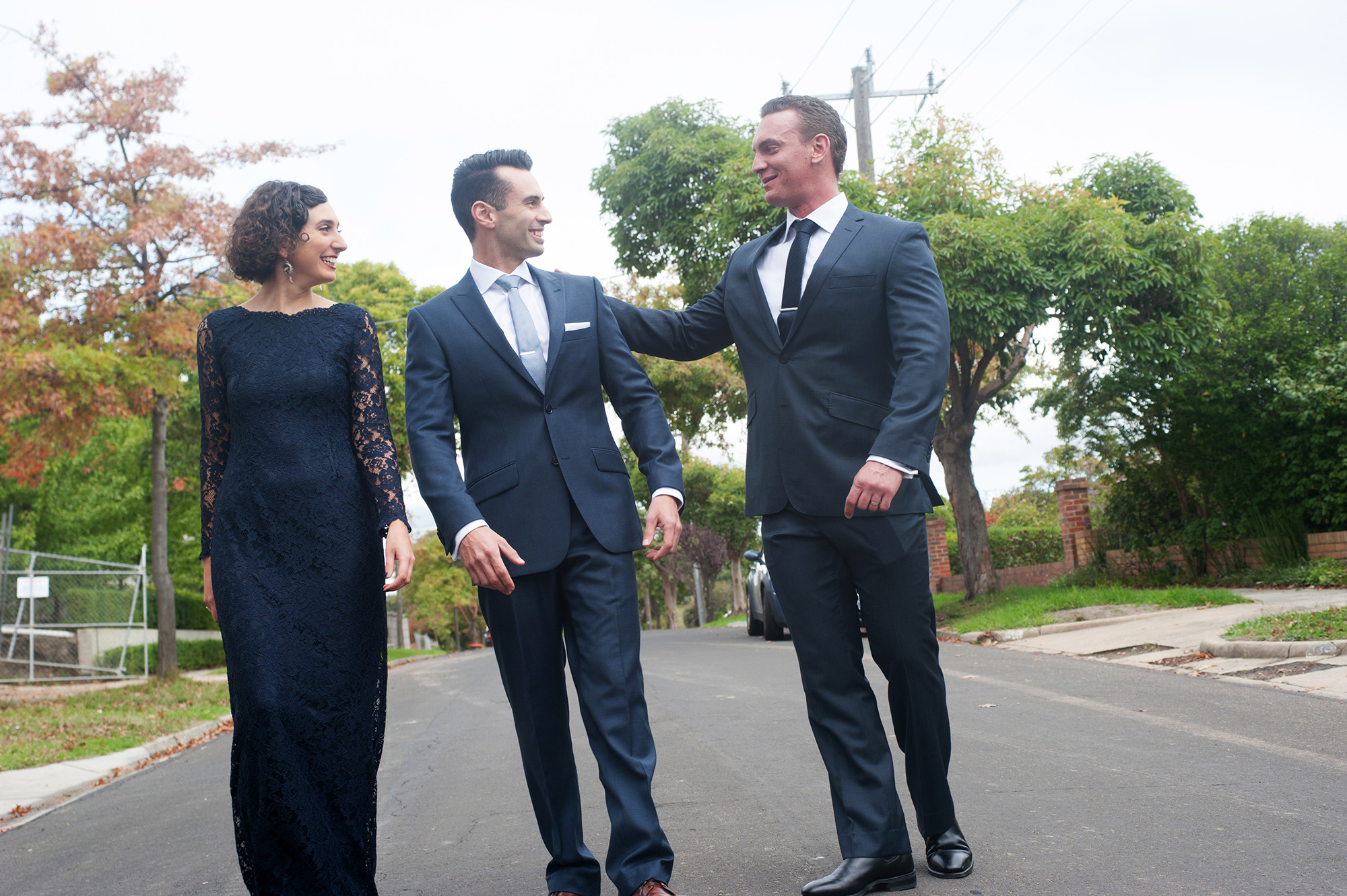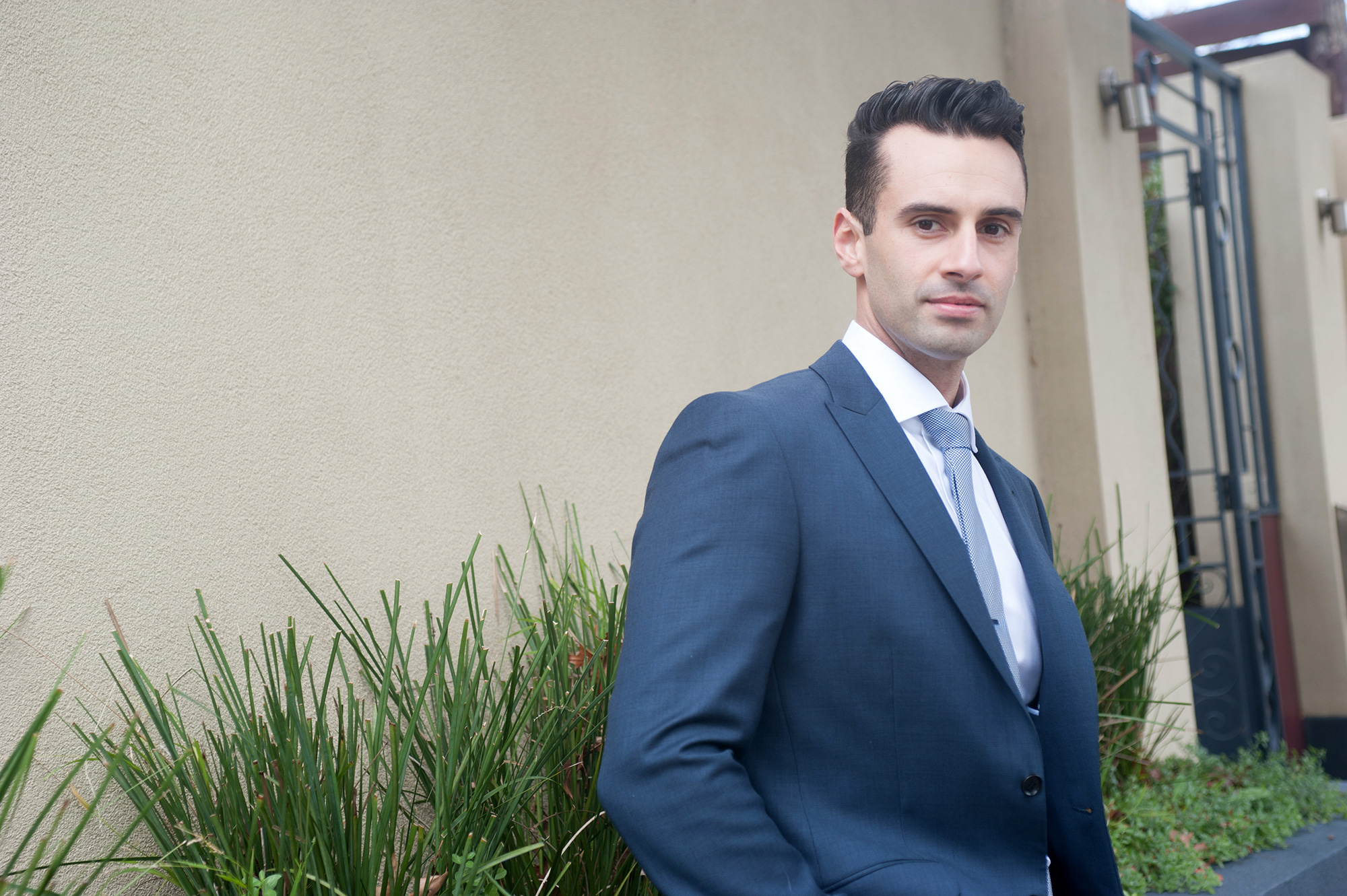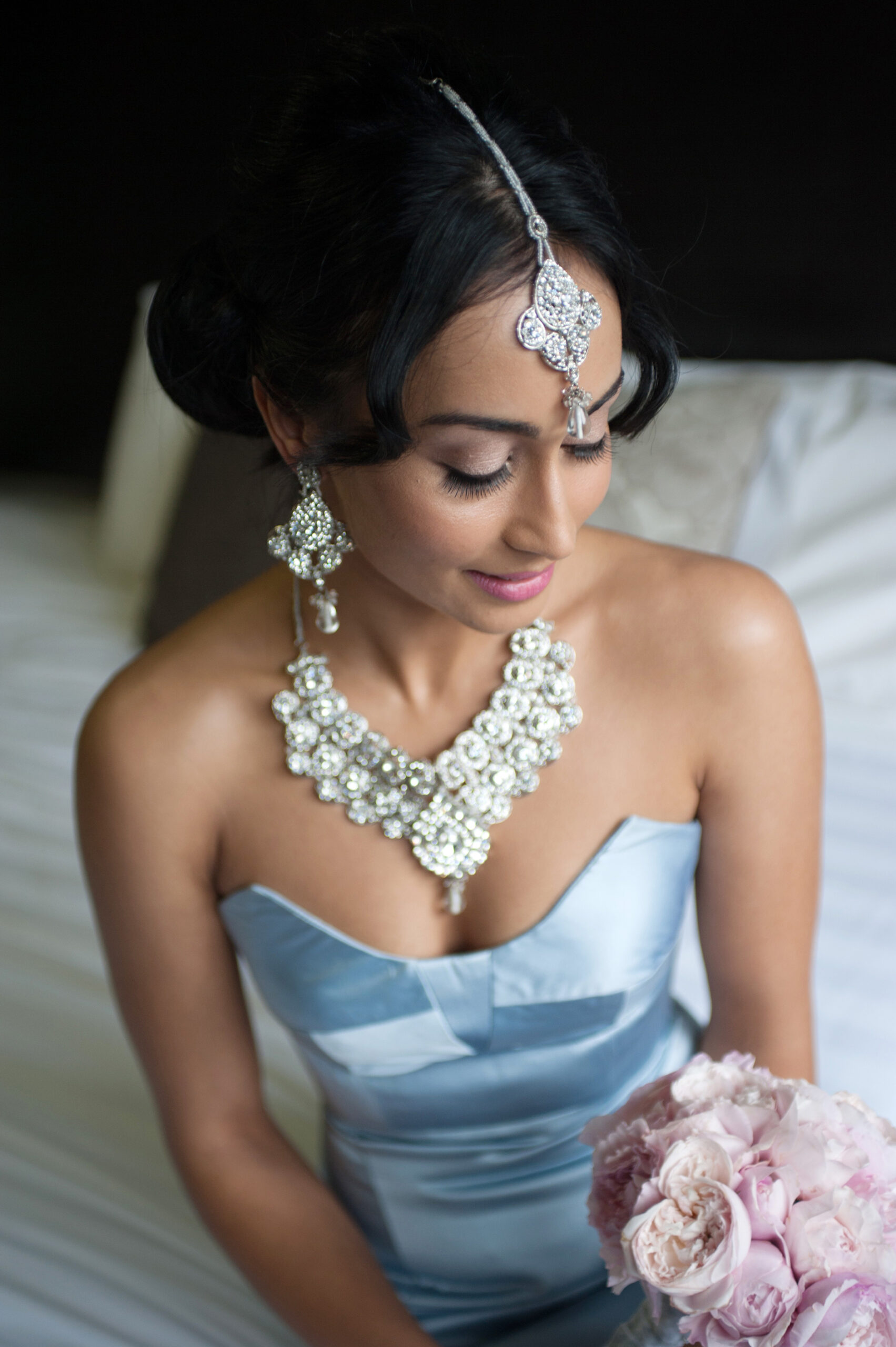 Livingdolls Makeup Artistry was responsible for Jolena's soft tones.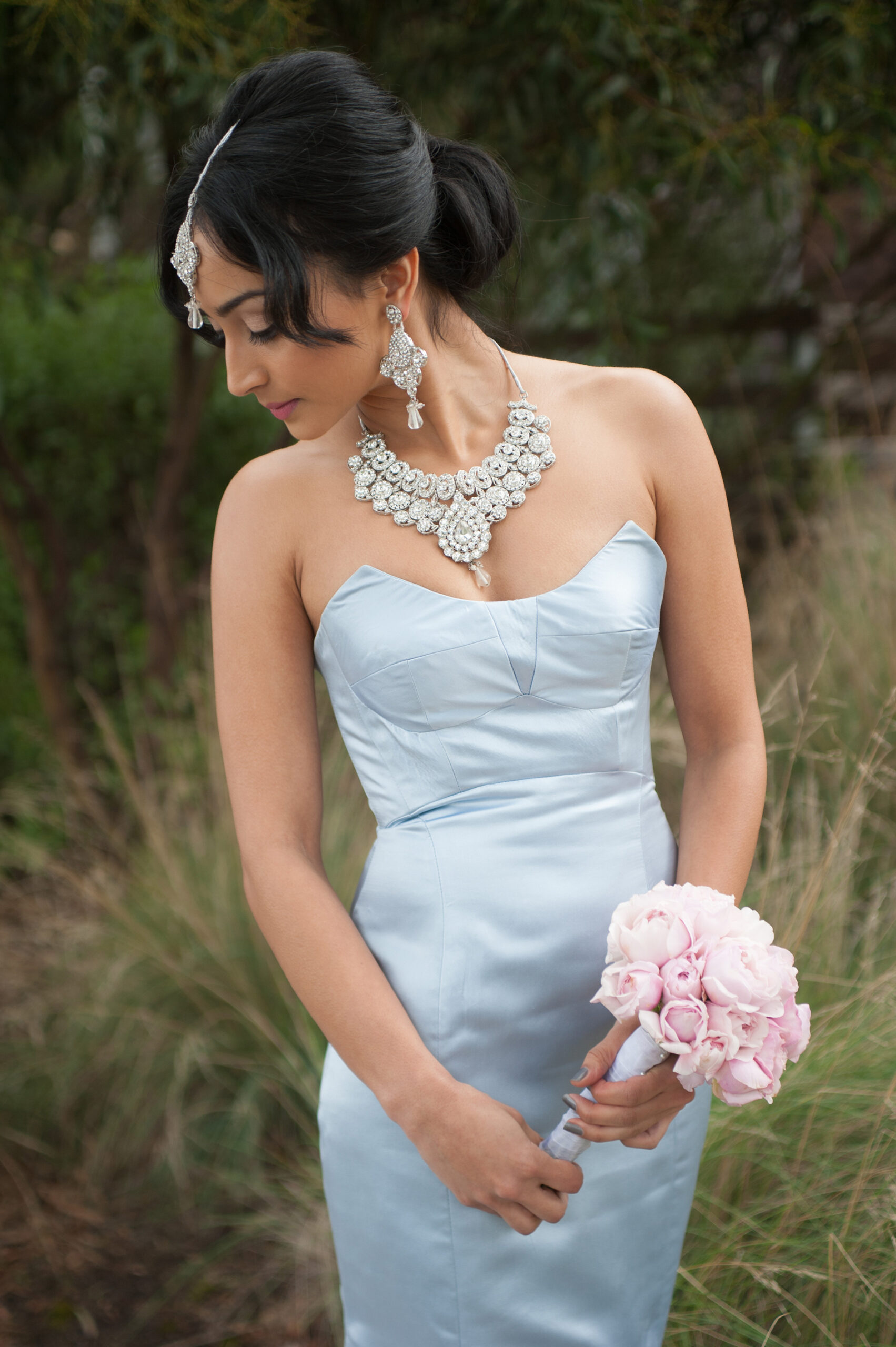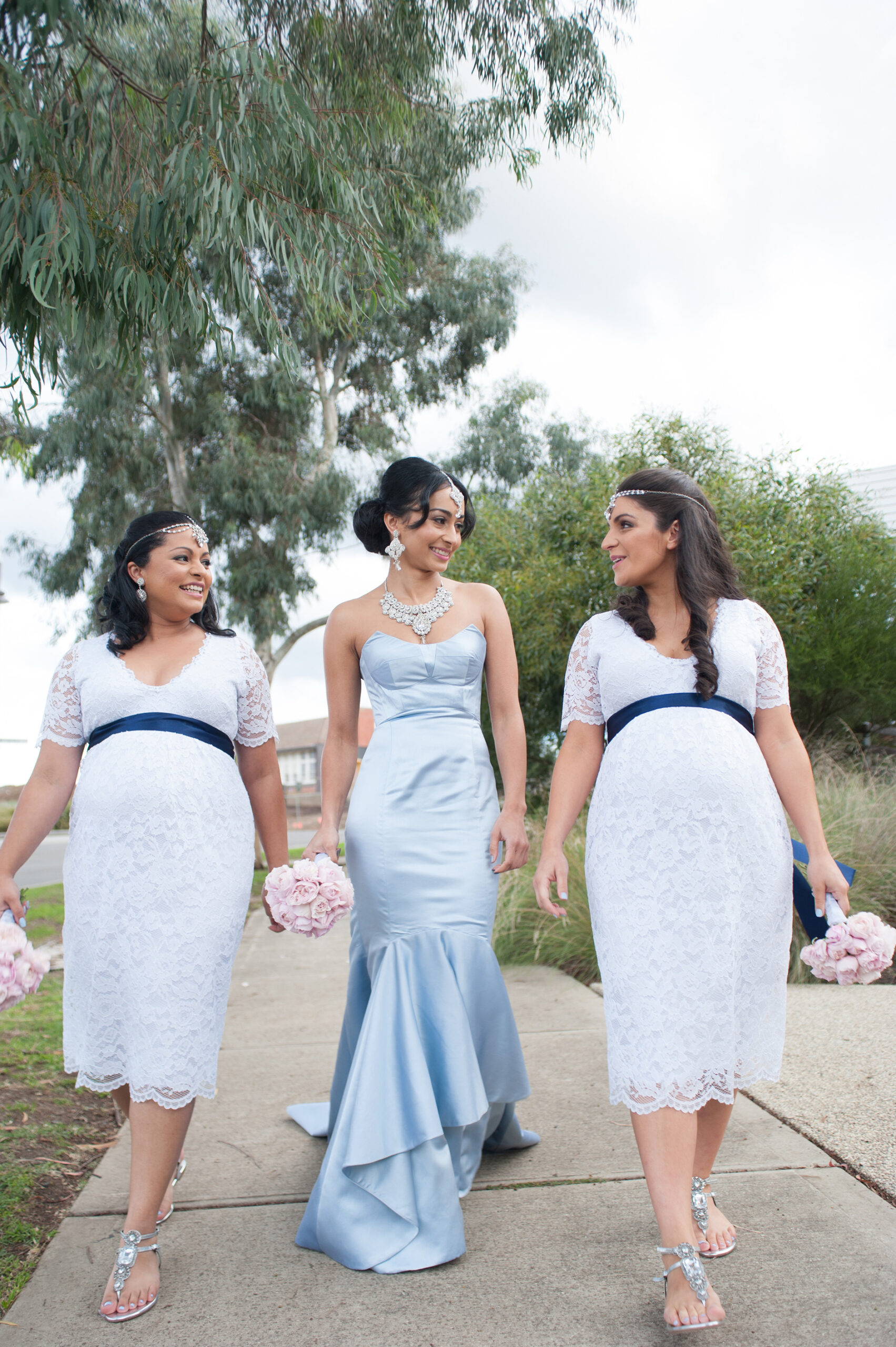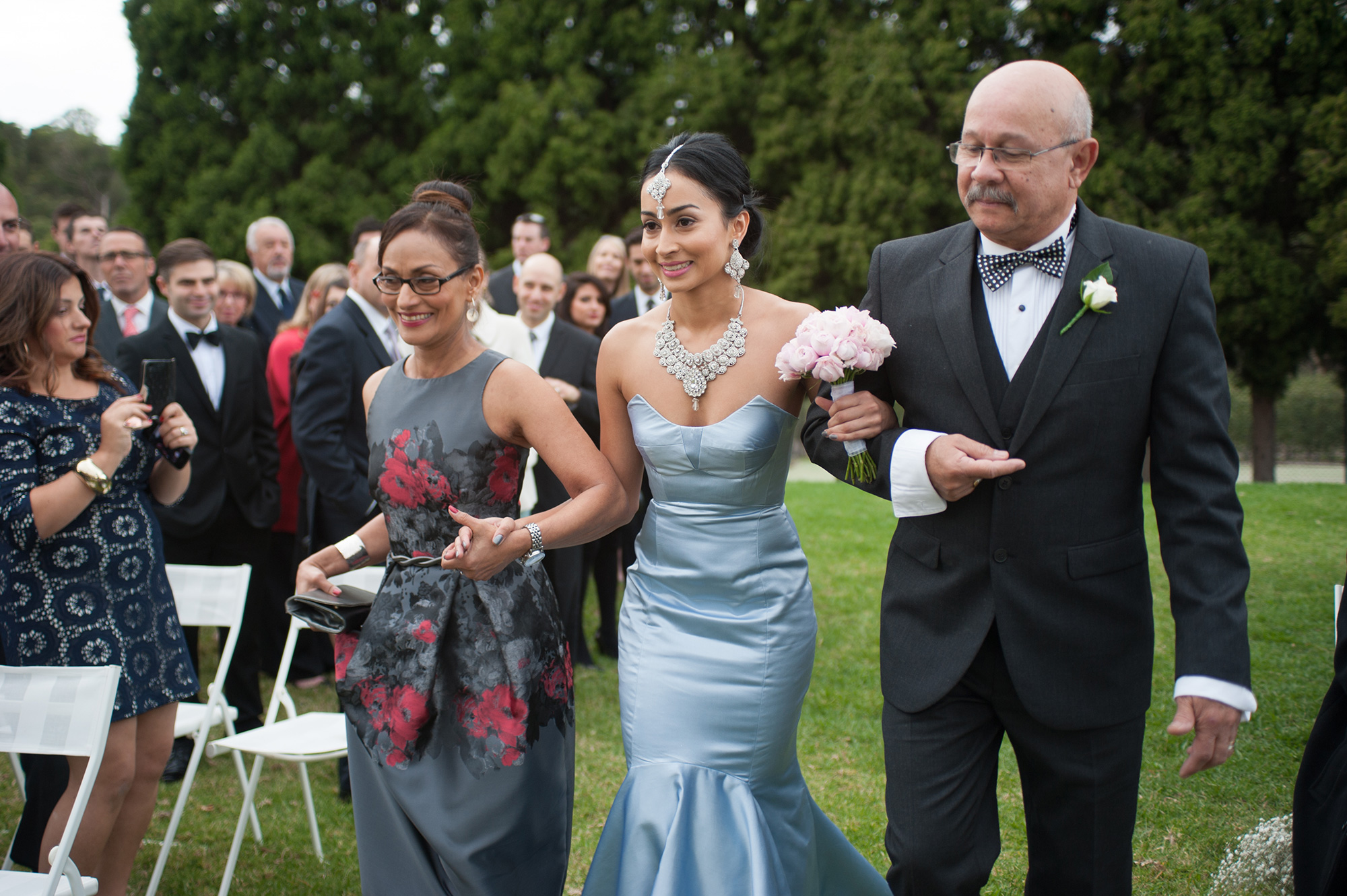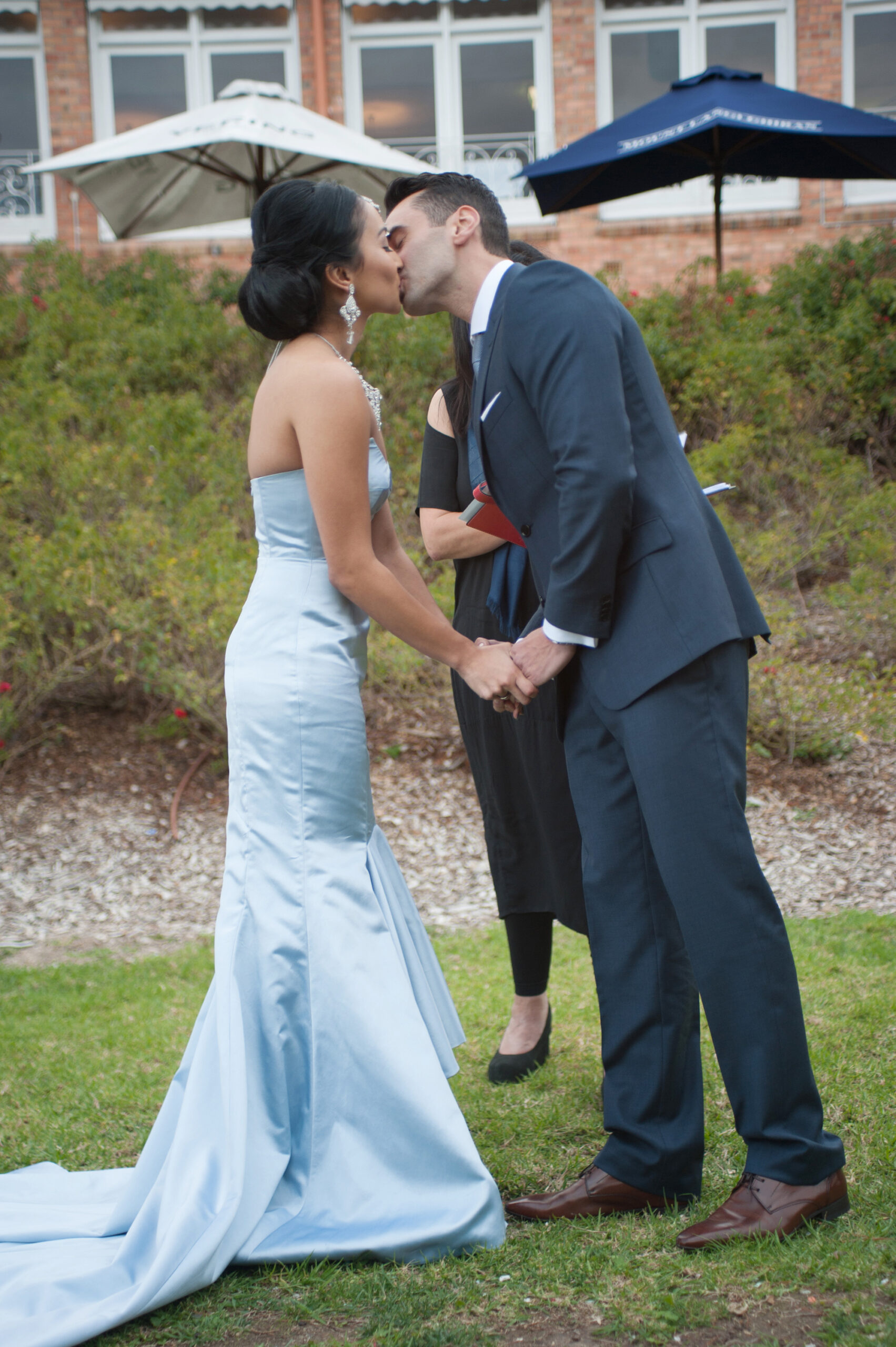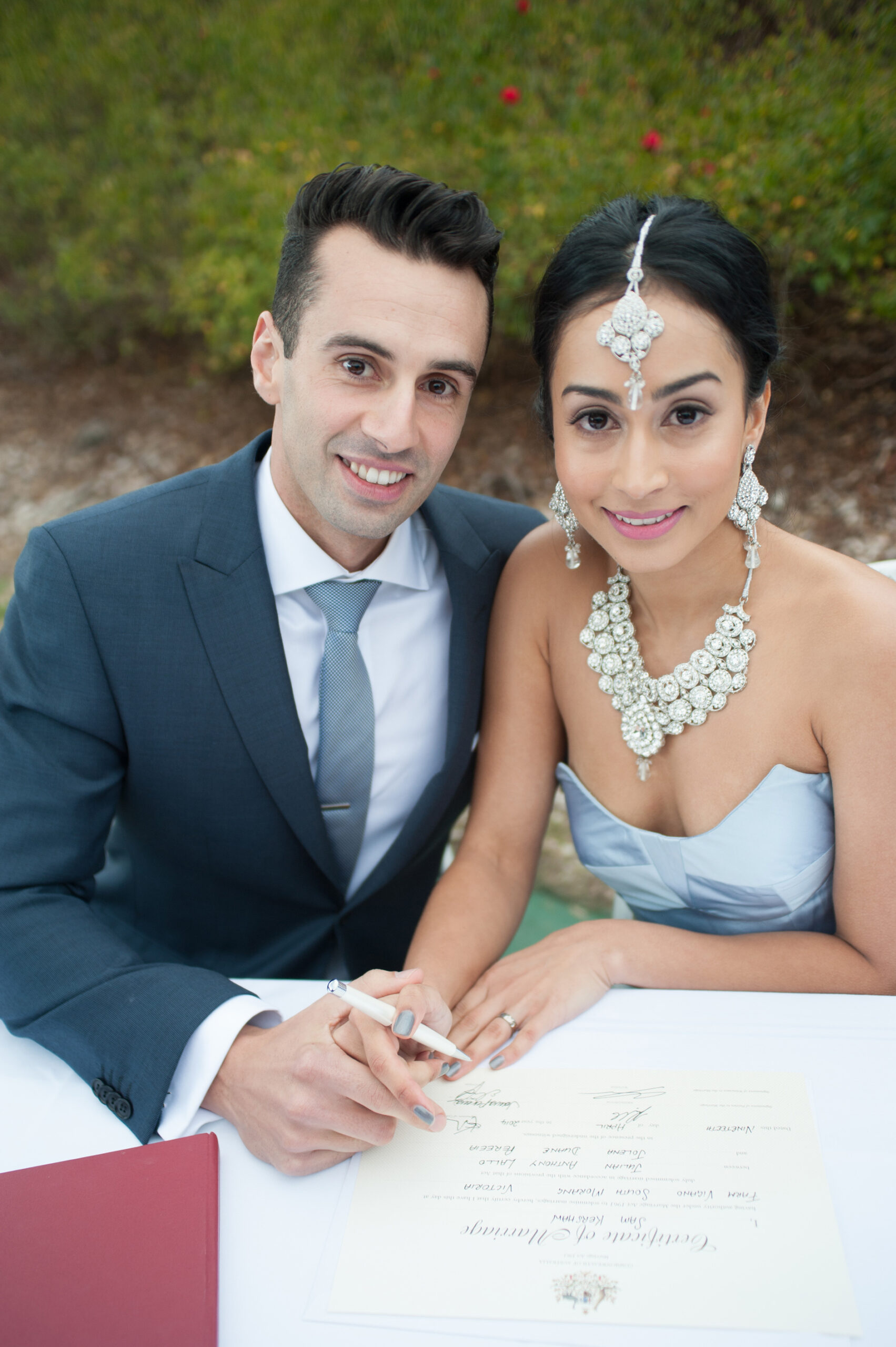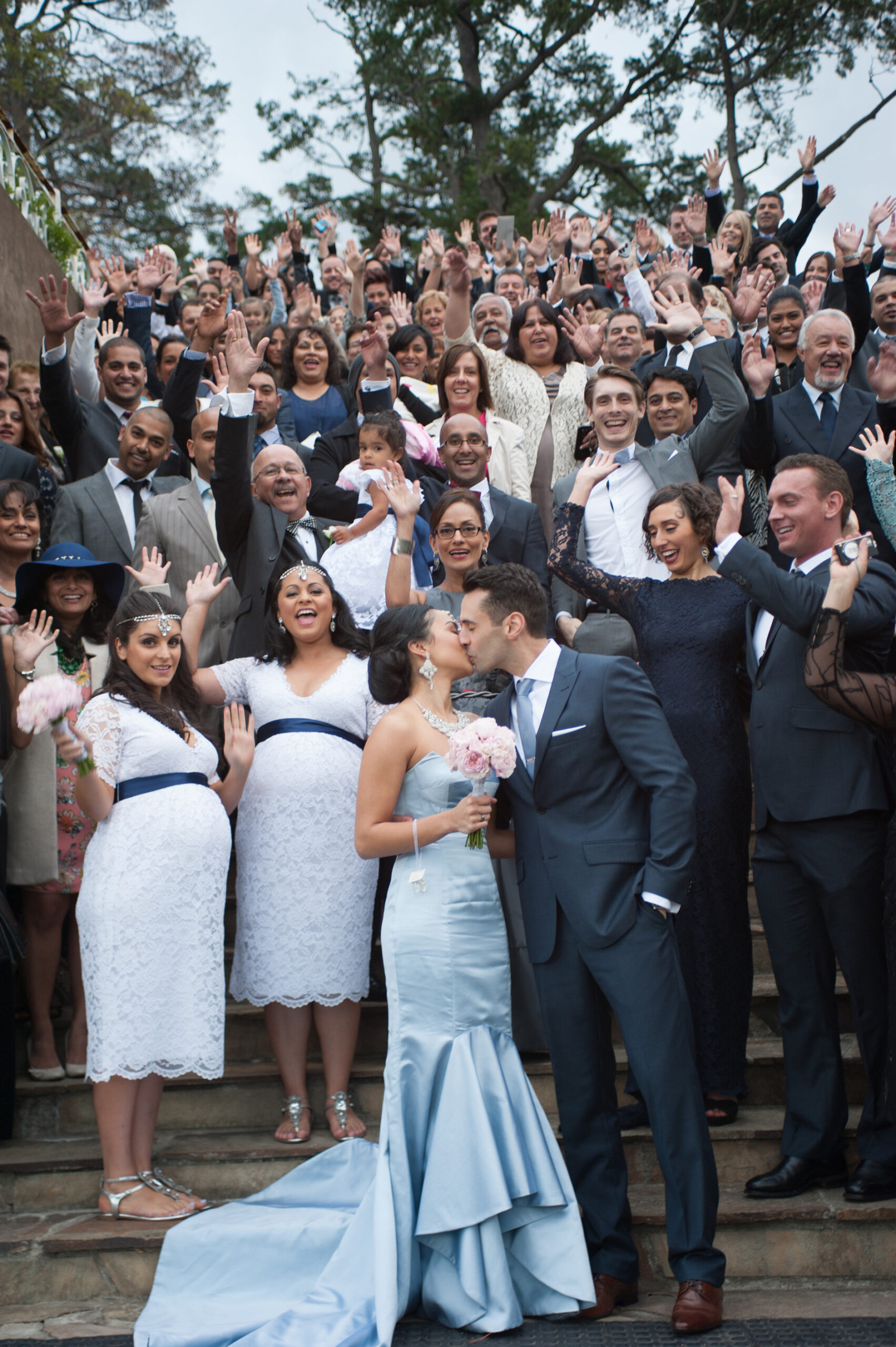 Jolena designed this hand-dyed ice blue strapless gown with dropped peplum. "I like the minimalist look," she says.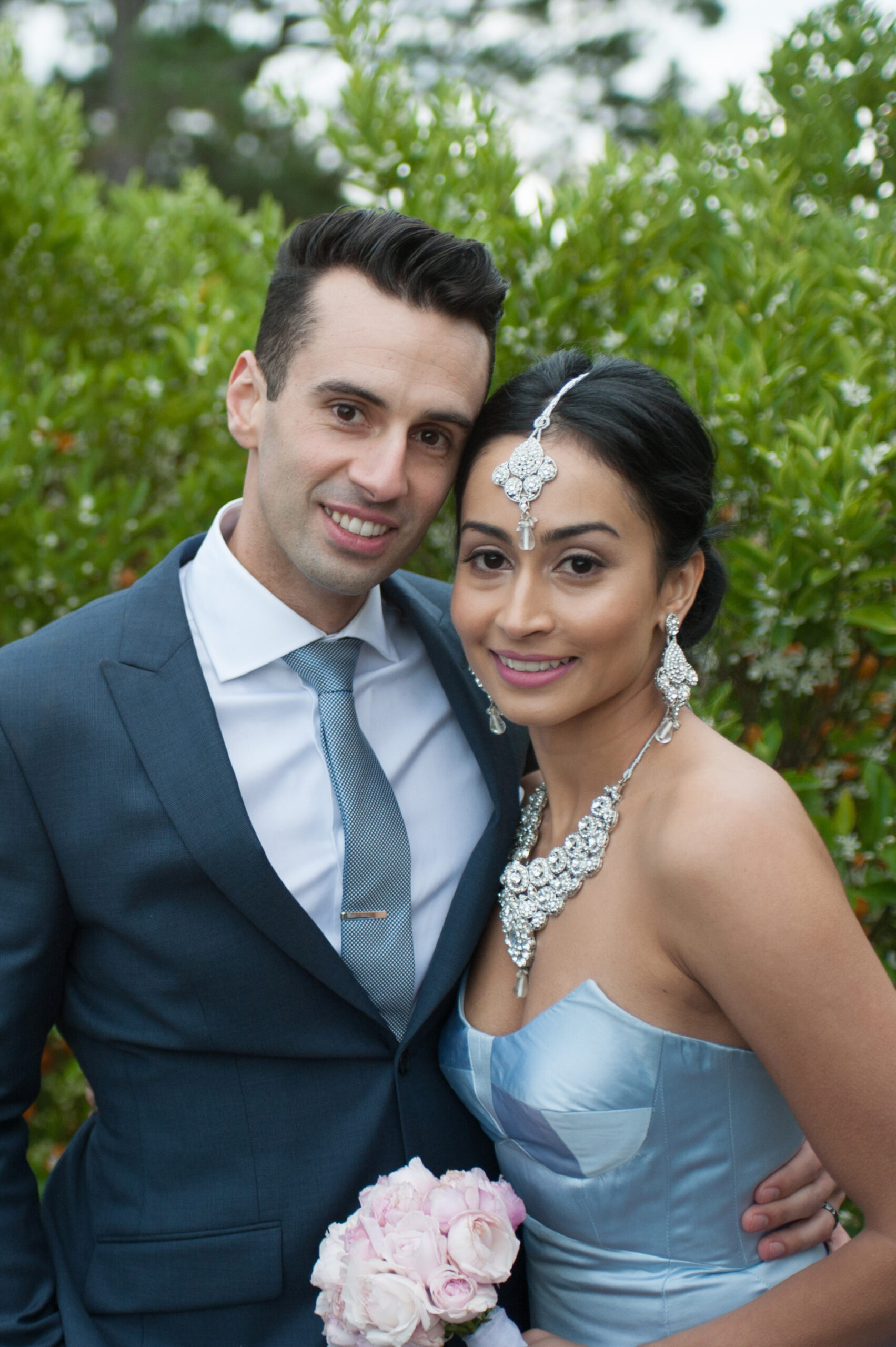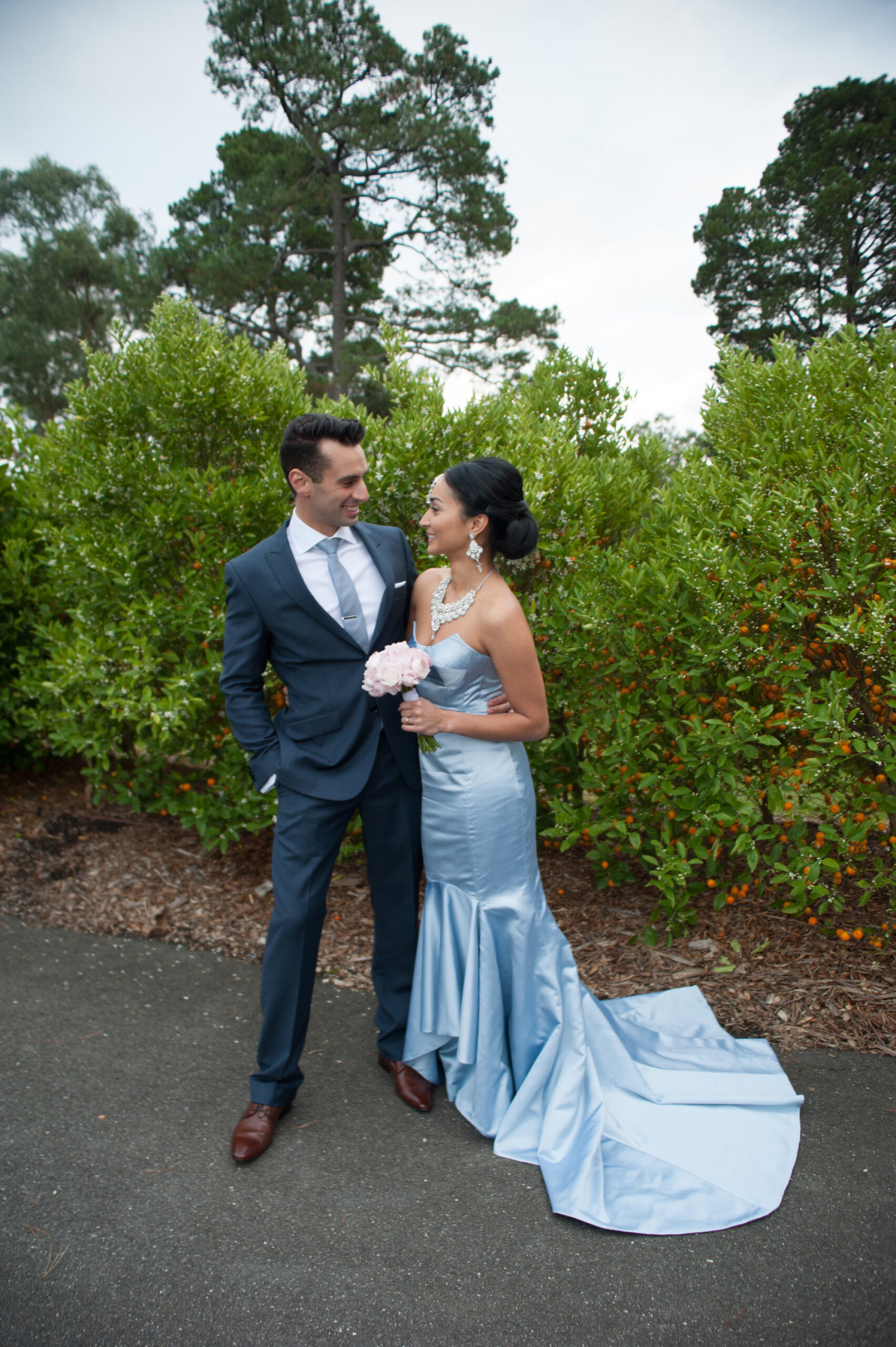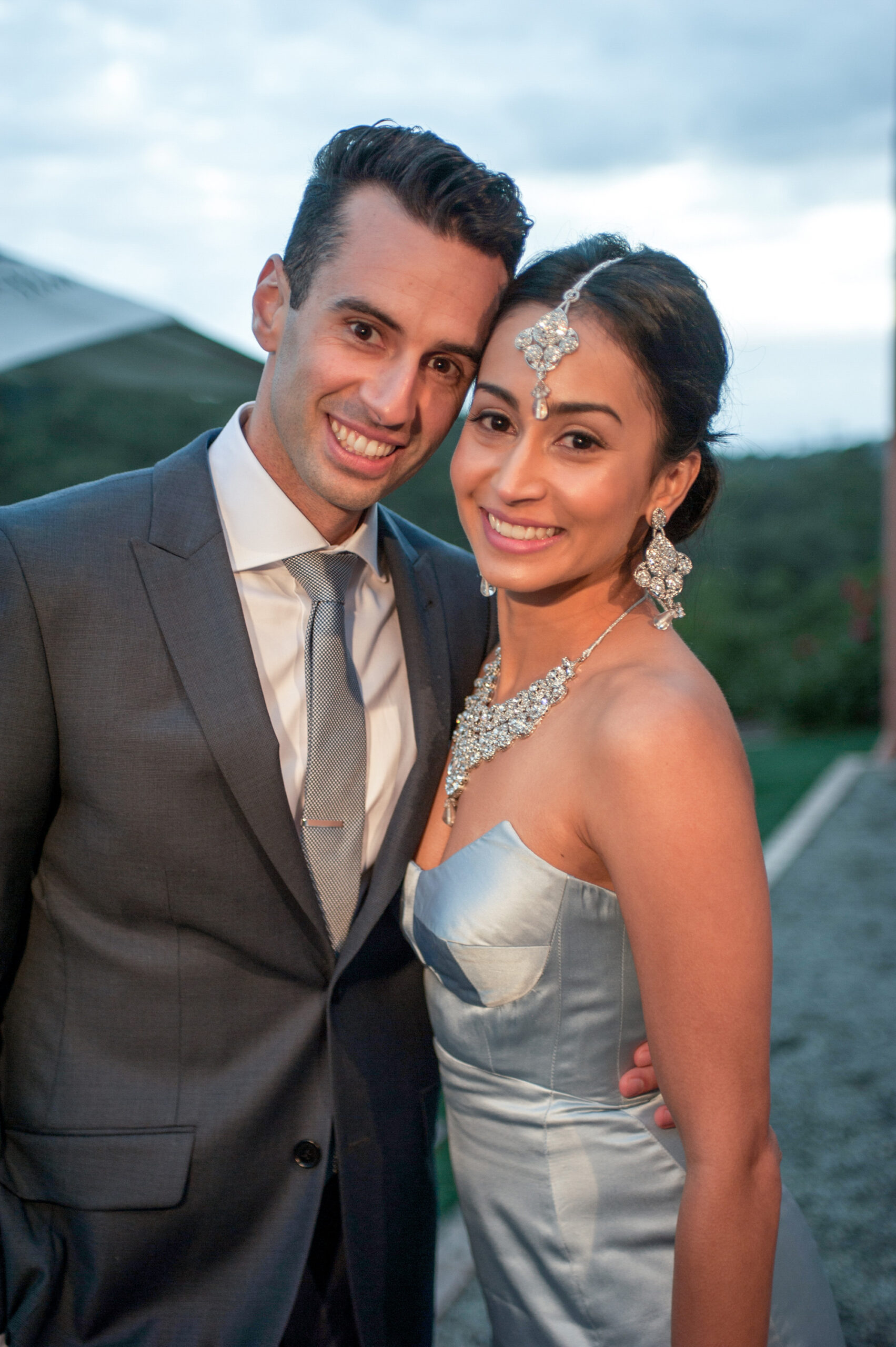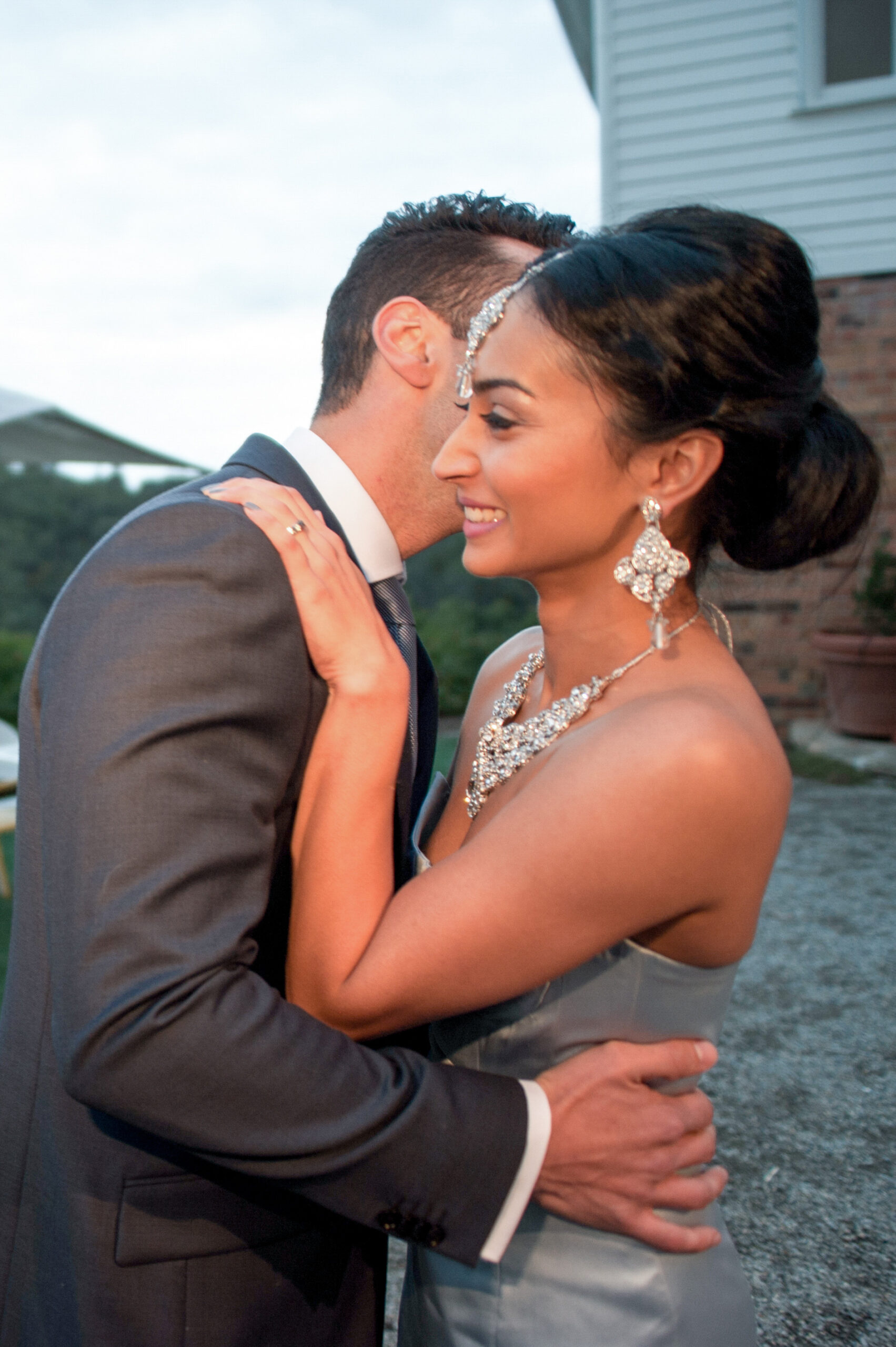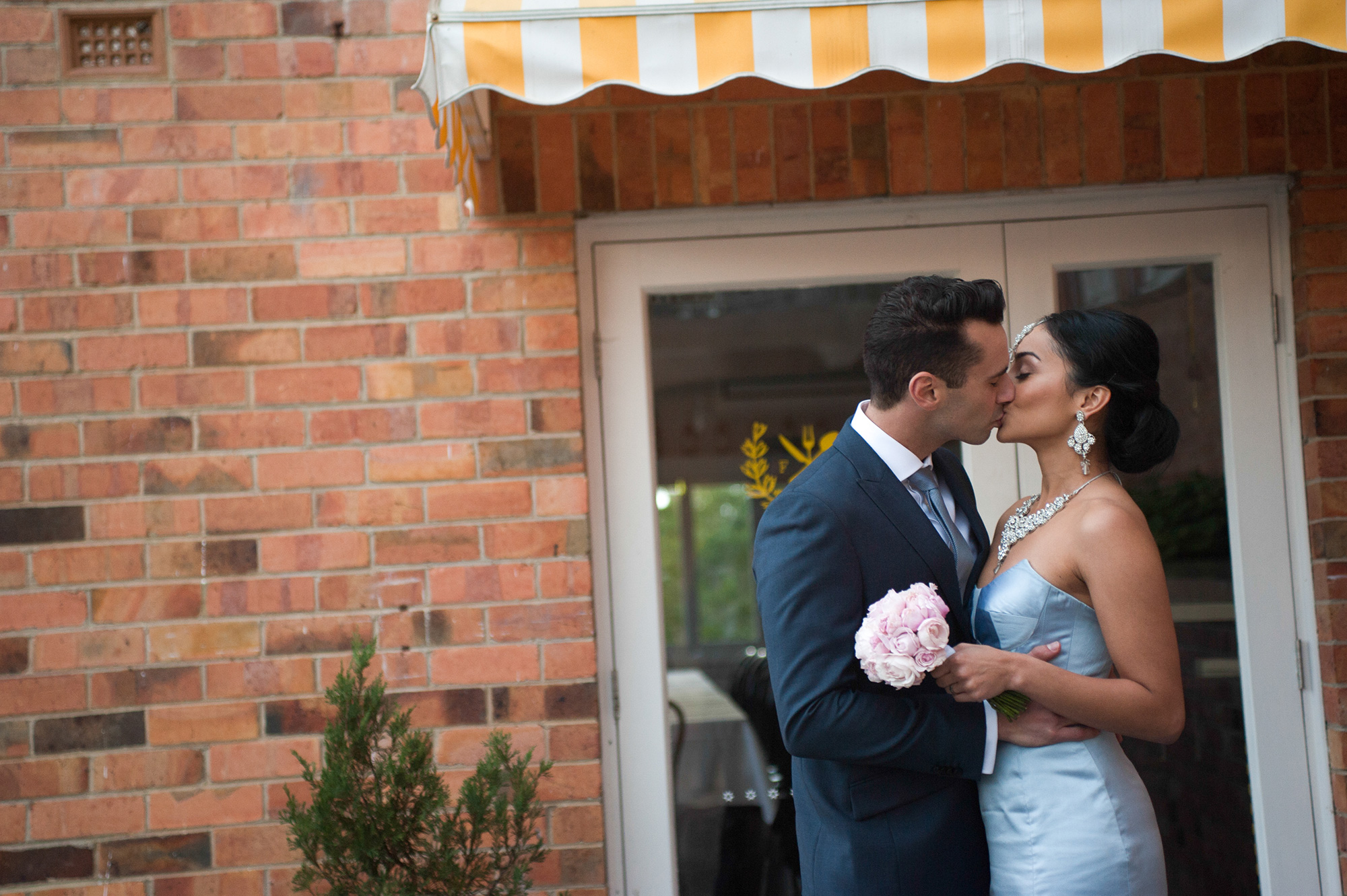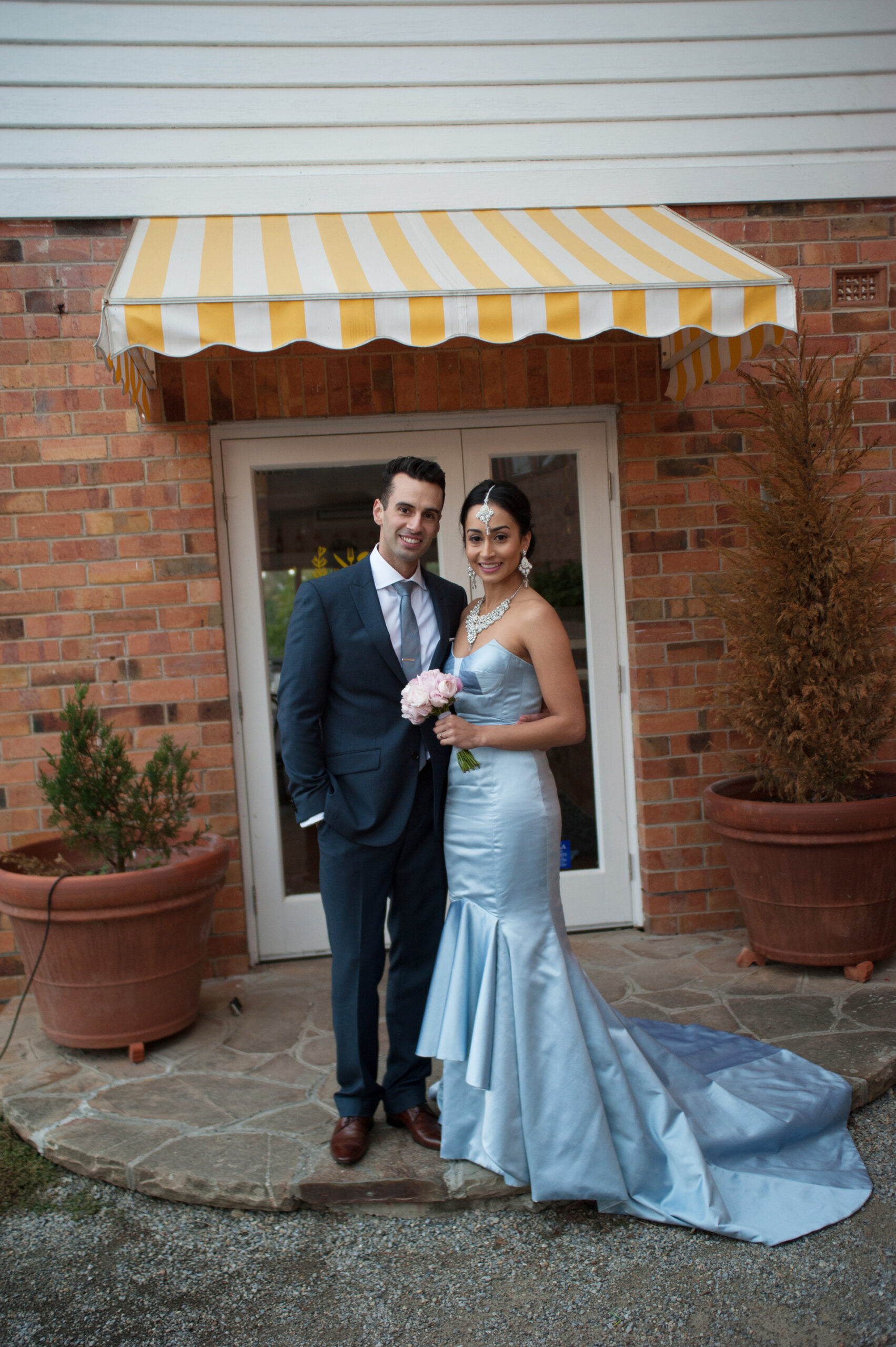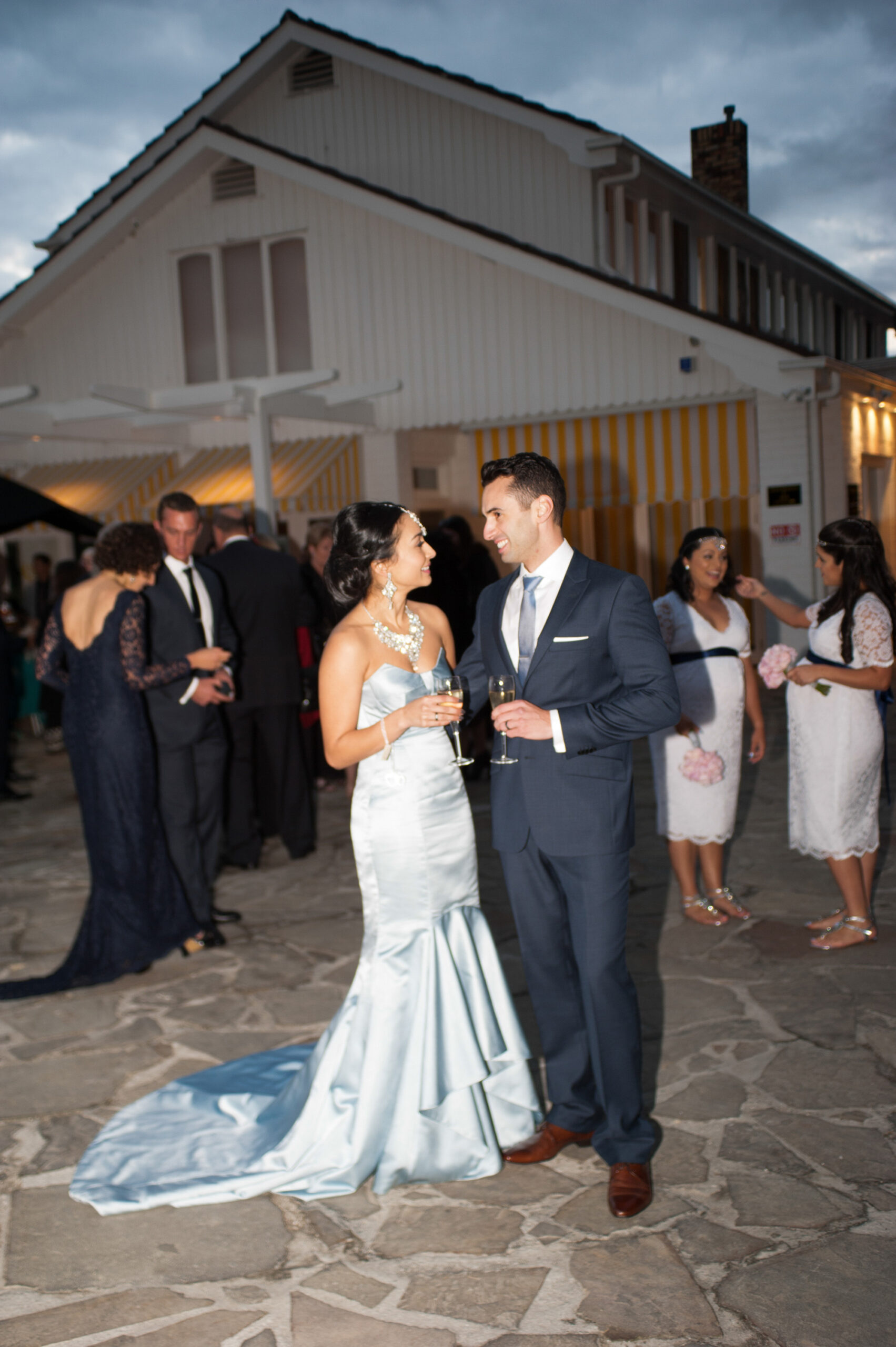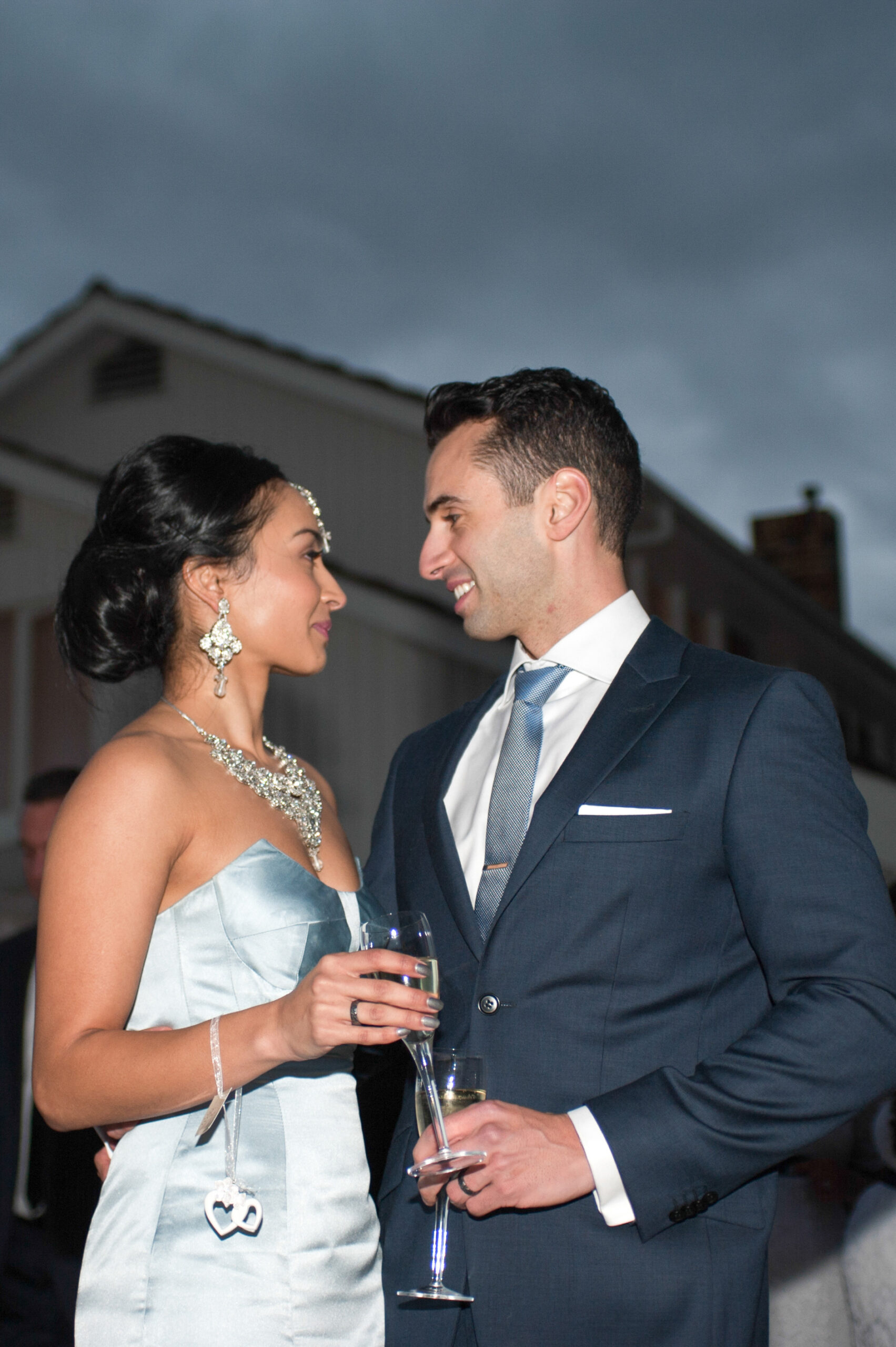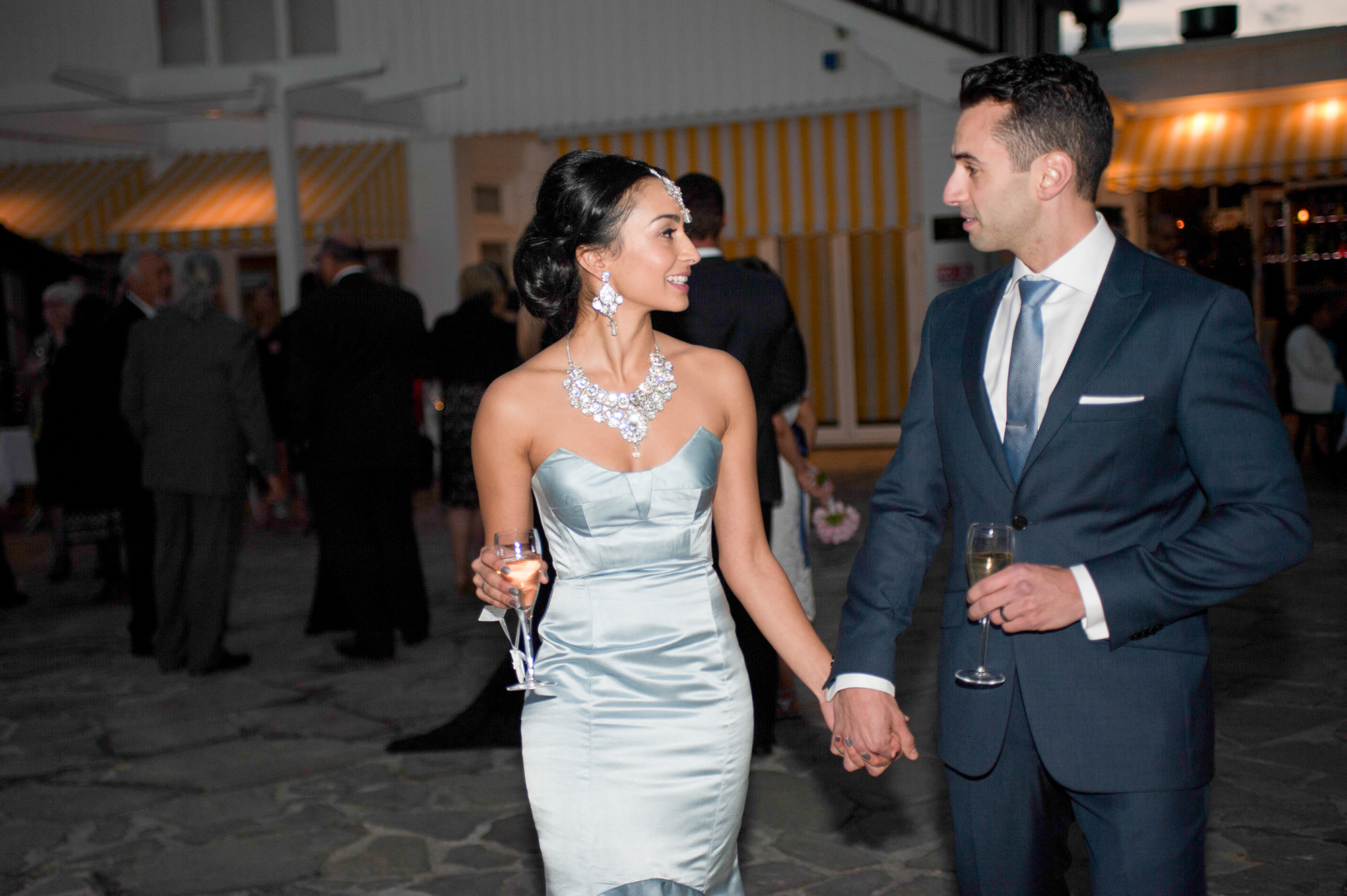 Jolena wore stunning traditional Indian accessories.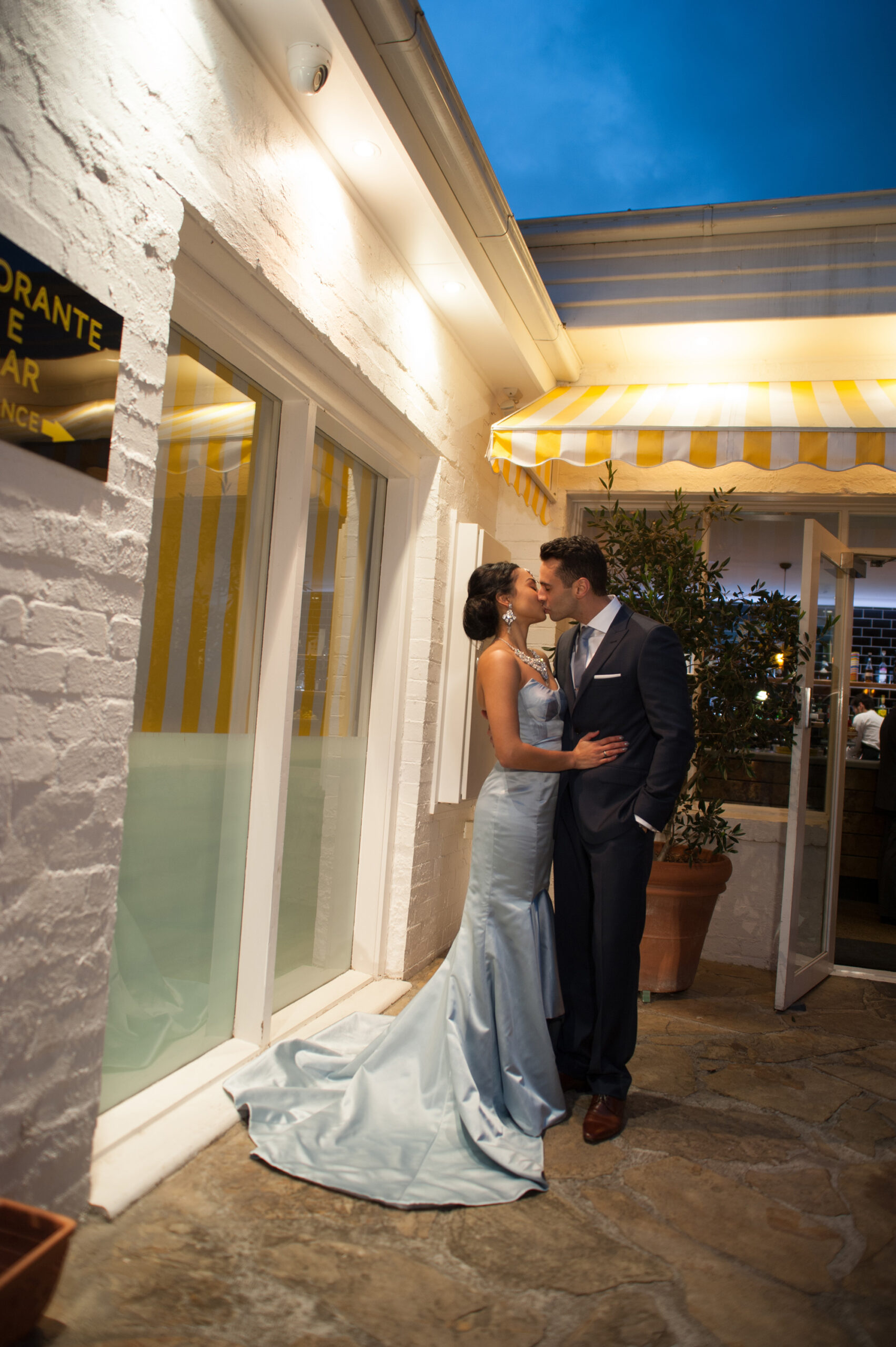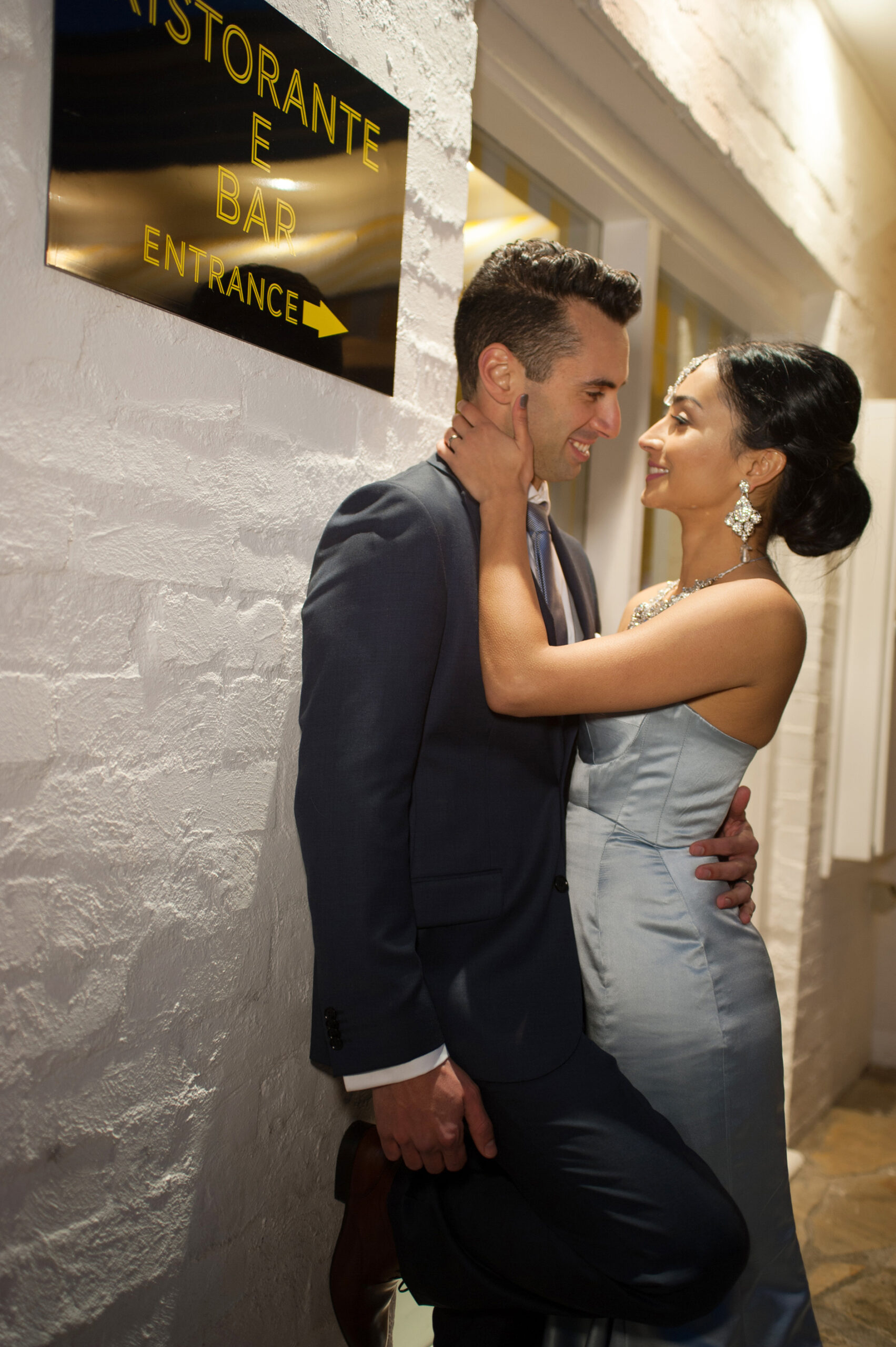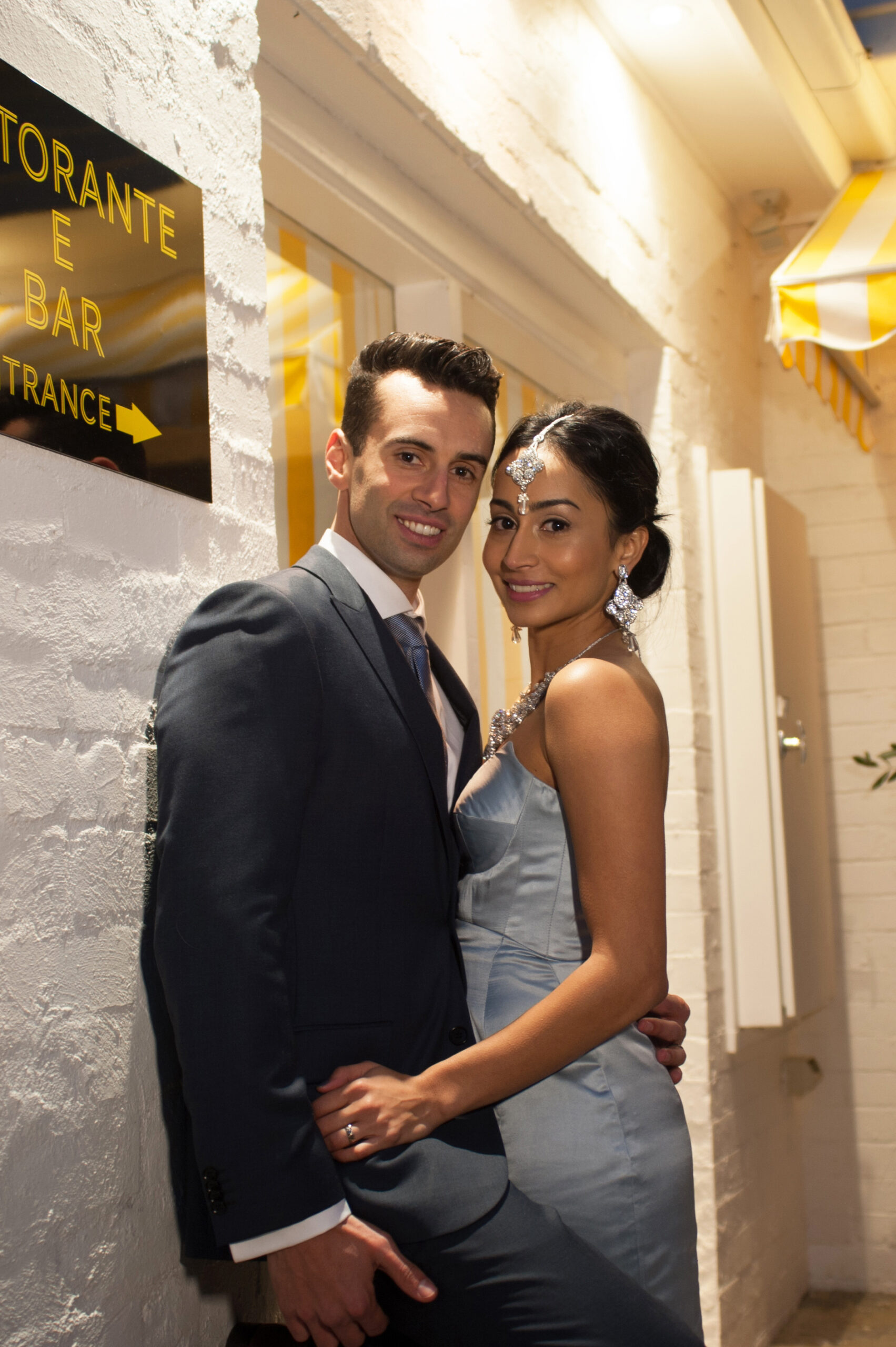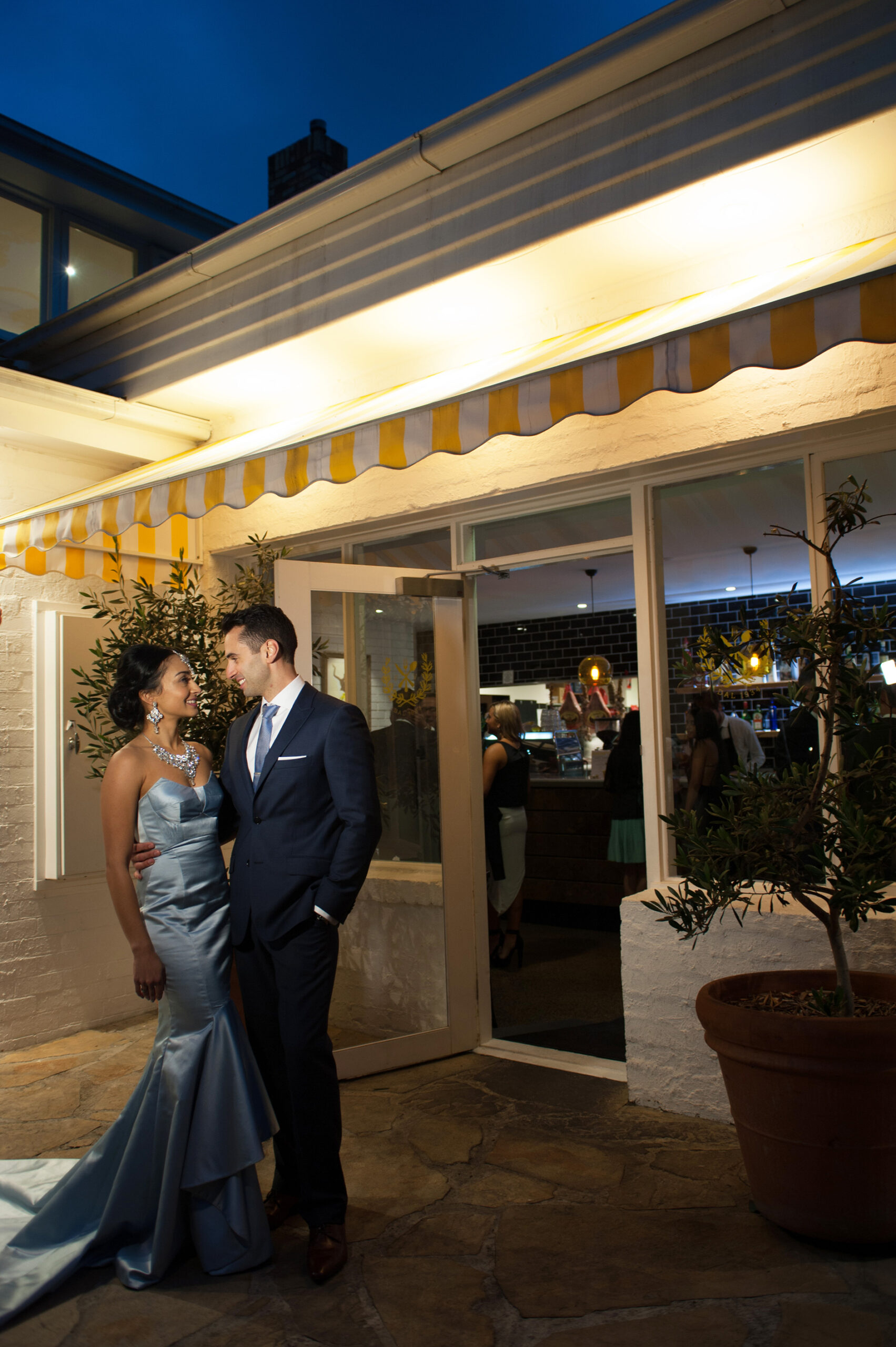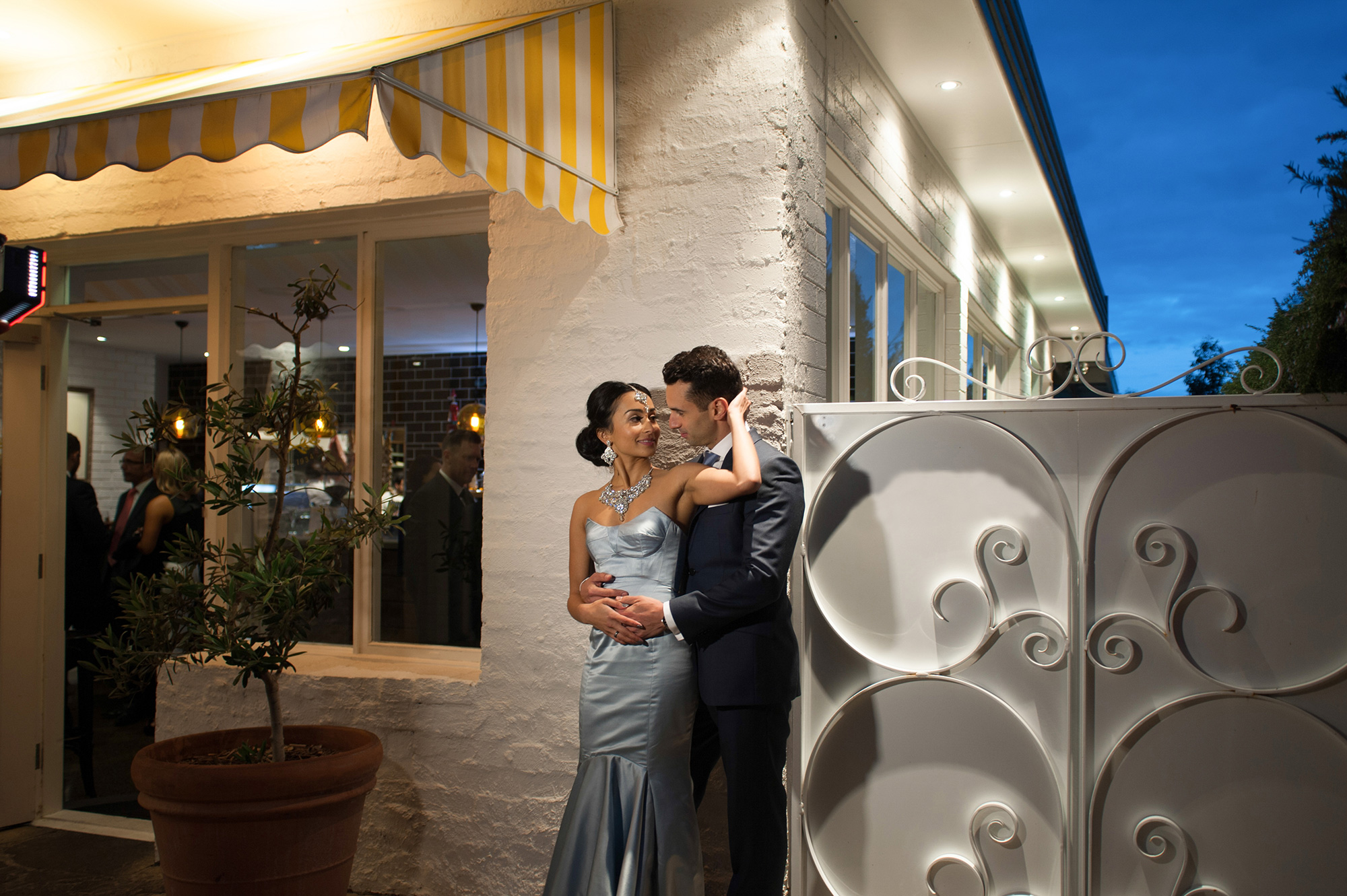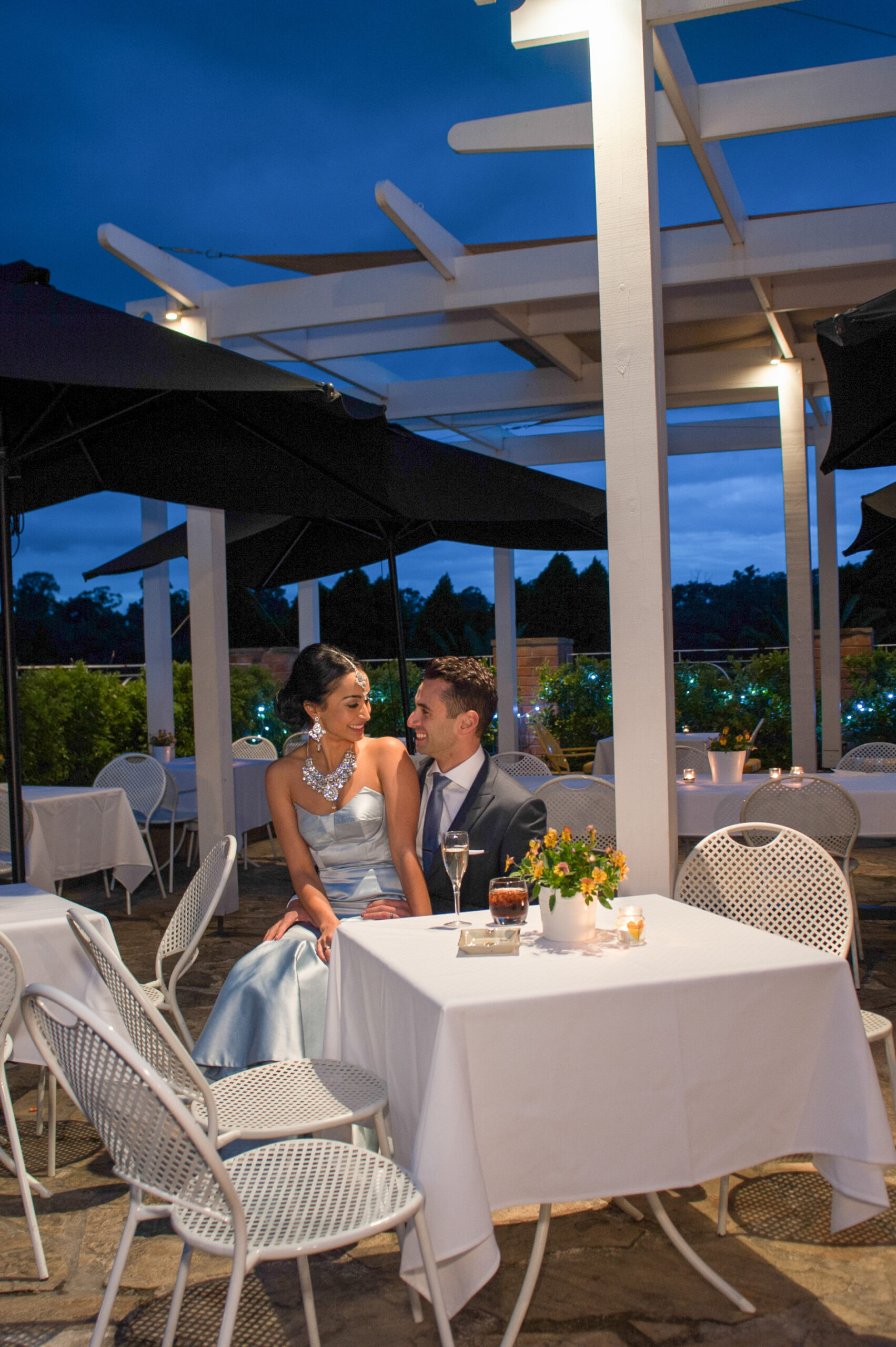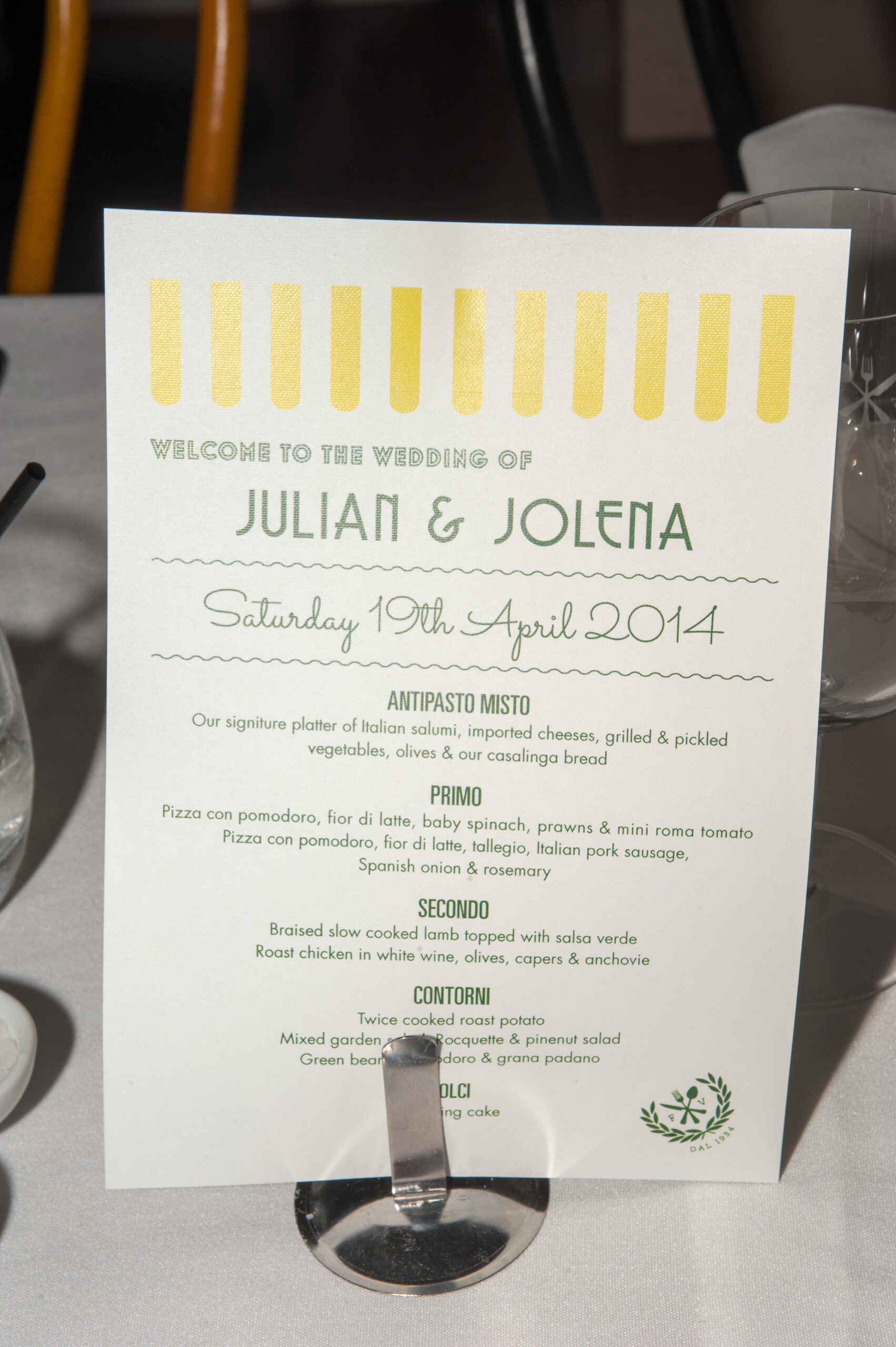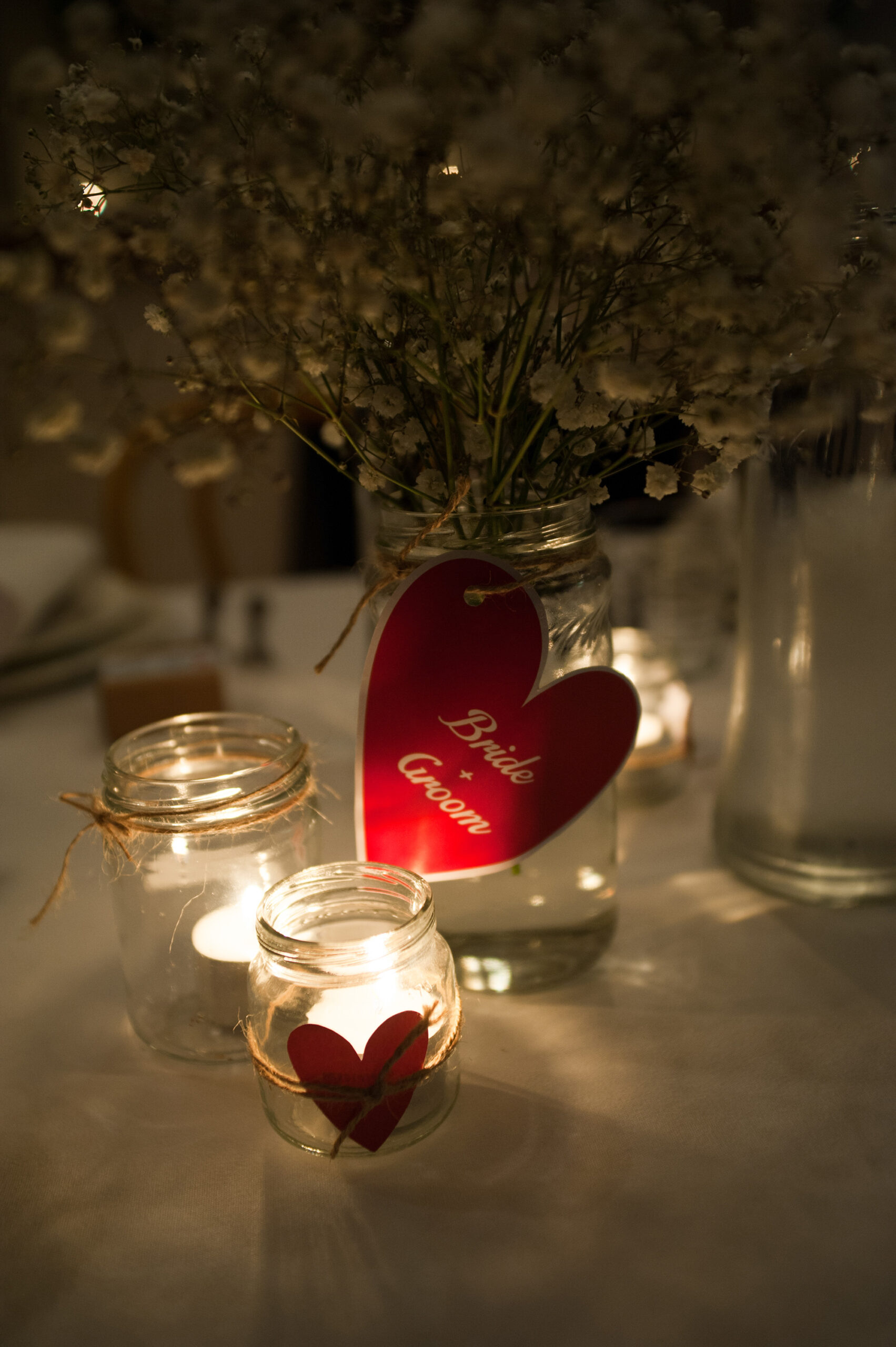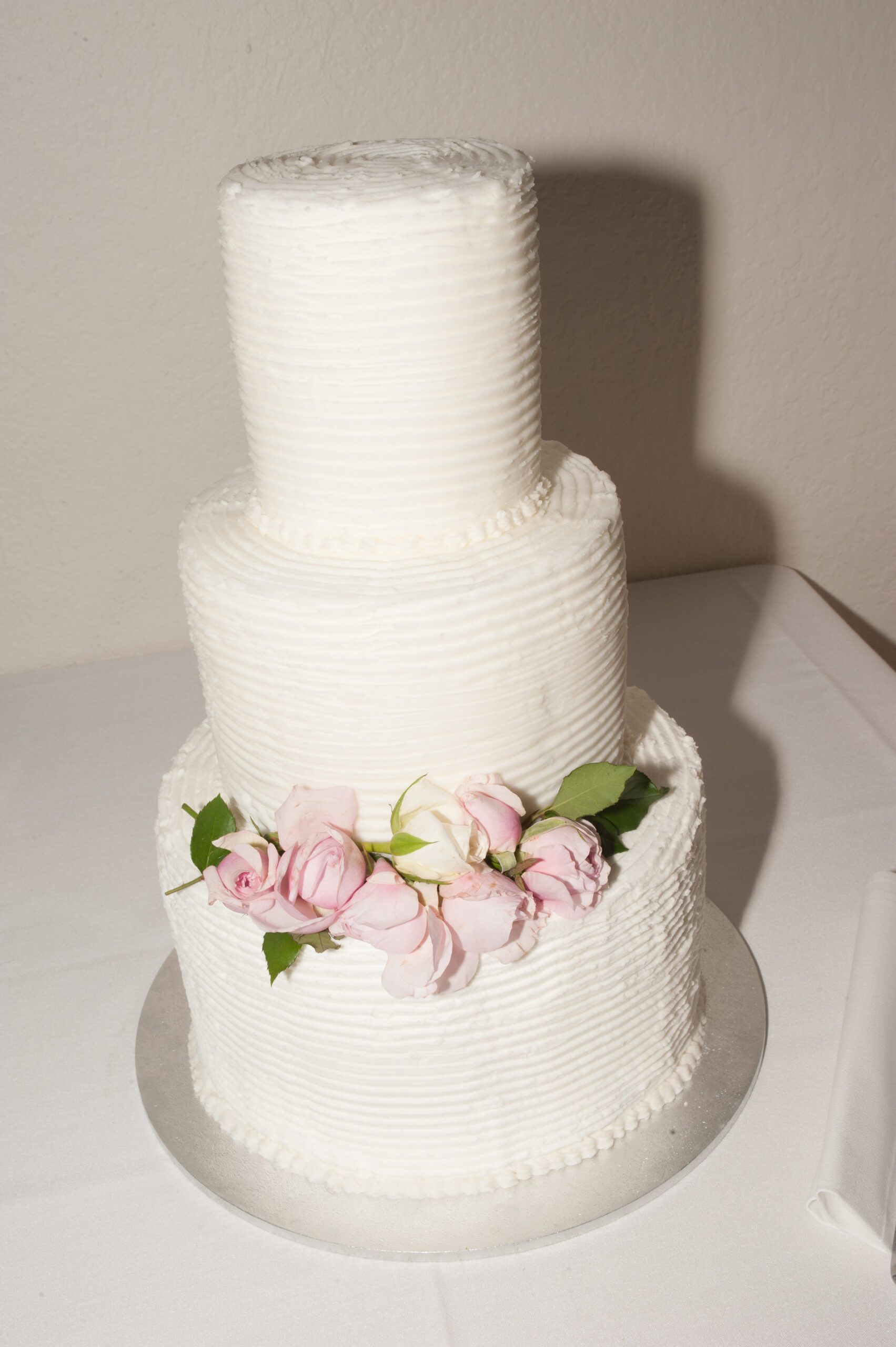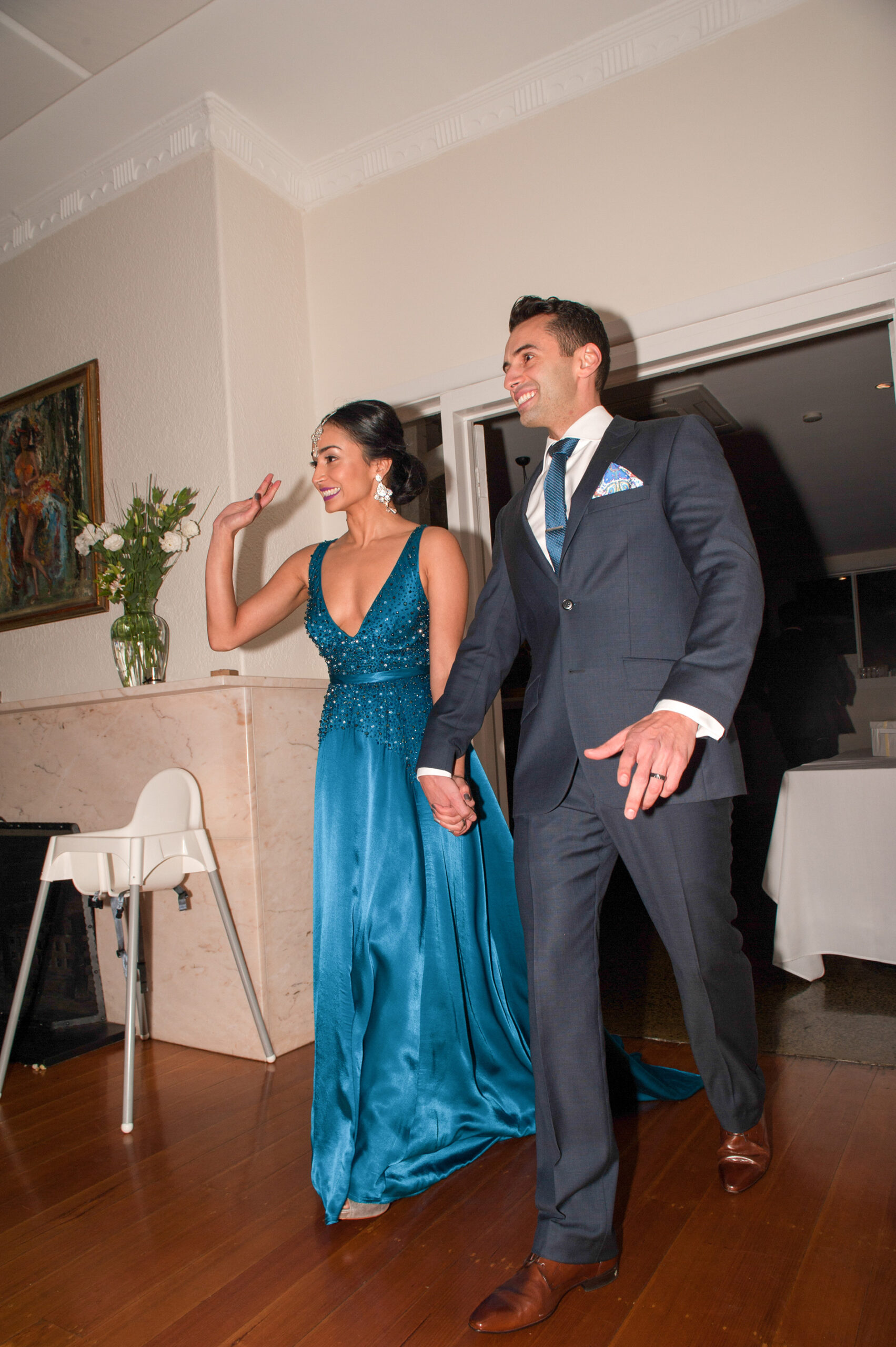 Jolena changed into a striking petrol-coloured, gown for her reception which was hand-beaded in Swarovski crystal and glass.