From sand in their toes to water under their feet, Charlotte Wade and Benjamin Ferriggi took their big day from beach to boat on November 1, 2012.
Charlie, 29, and Ben, 38, immigrated to Australia last year from the South Coast of England. After experiencing a long three-year application process, they were keen to be wed. "After this time in limbo we wanted to get married and move forward with the rest of our lives as soon as possible," says bride Charlie.
For the water-loving duo it was only natural the ocean would be incorporated into their special day, held at Sorrento Beach in WA. "We both windsurf and surf, and spend as much time as possible on the water. We even went windsurfing on our second date," laughs Charlie.
A small party of 26 guests attended the boutique beach wedding. Ben's daughter and Charlie's step-daughter Chloe, who was 14 at the time, was a very important part of the day. "We adapted traditional vows to include Ben's daughter," says Charlie. "We started by reminding the guests that our relationship was always between three people and that our marriage is confirmation of the bond we already share."
Chloe, who was also a bridesmaid, received an engraved bracelet during the ring exchange ceremony. "It was a very special moment and even the celebrant ended up in tears," recalls Charlie.
After the beach ceremony, guests boarded the Aussie Warrior for a sunset cruise along the coast and up the river to Perth.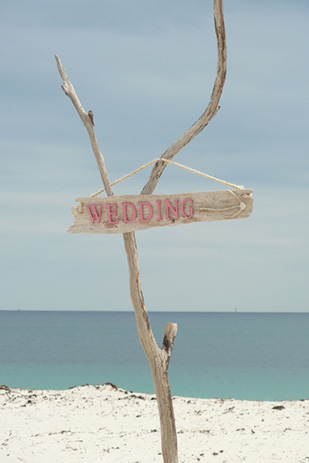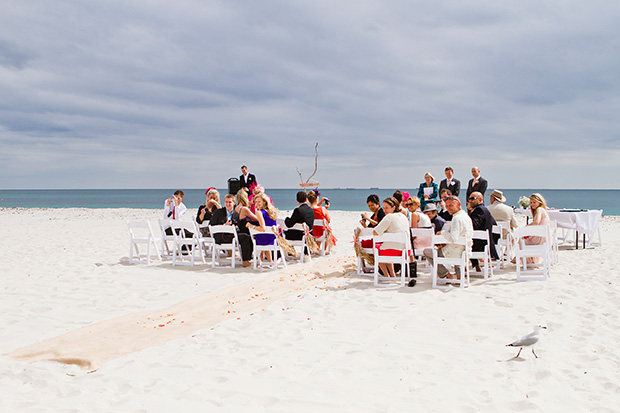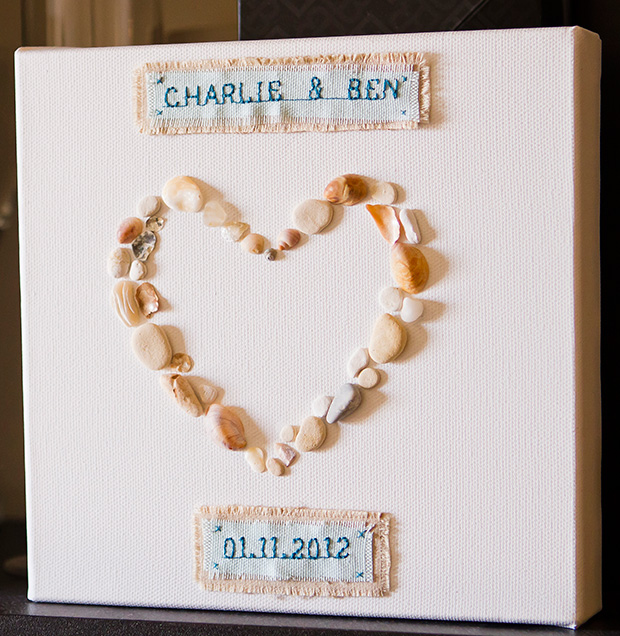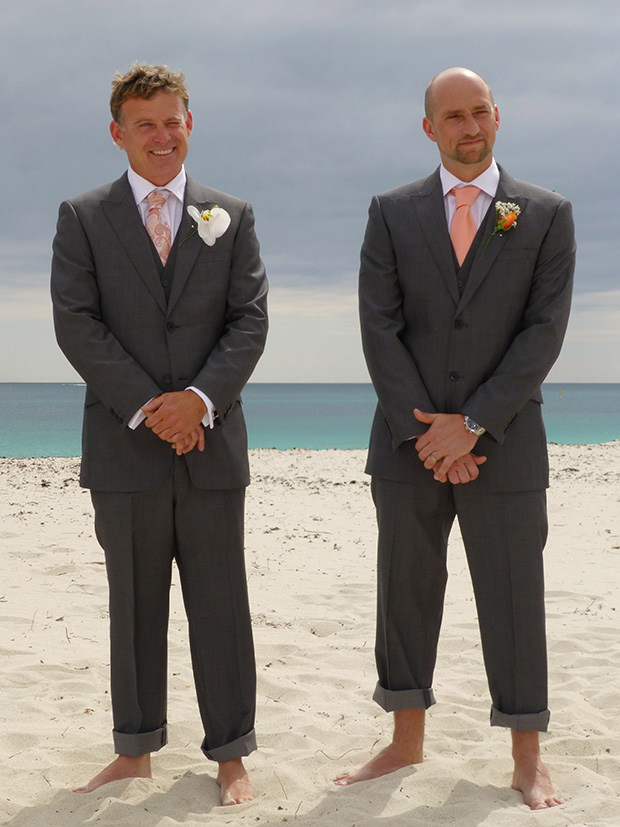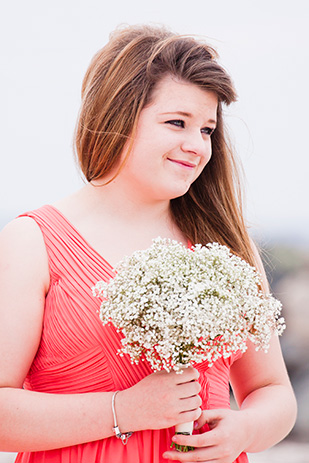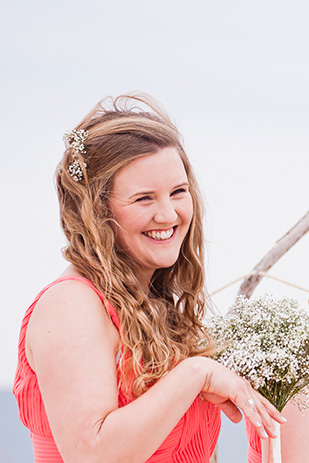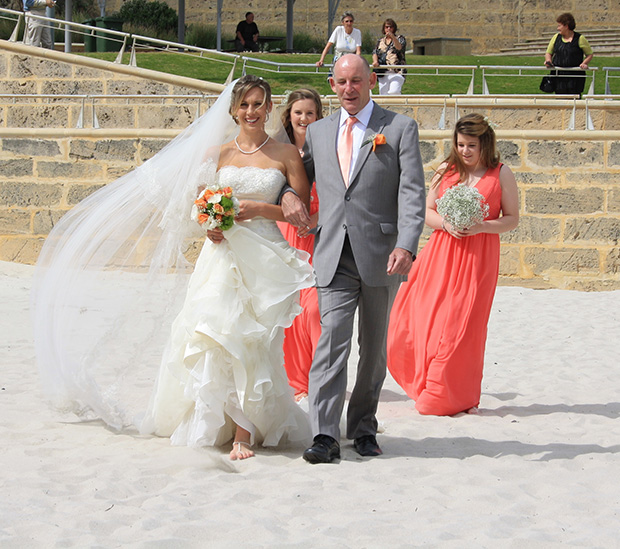 Charlie wore a pre-loved wedding gown by La Sposa which she purchased for $700. Her mum made the pearl barefoot sandals she wore, which the bridesmaids also donned.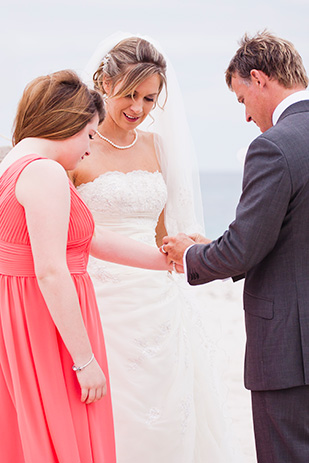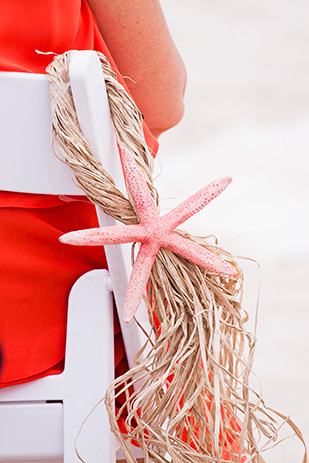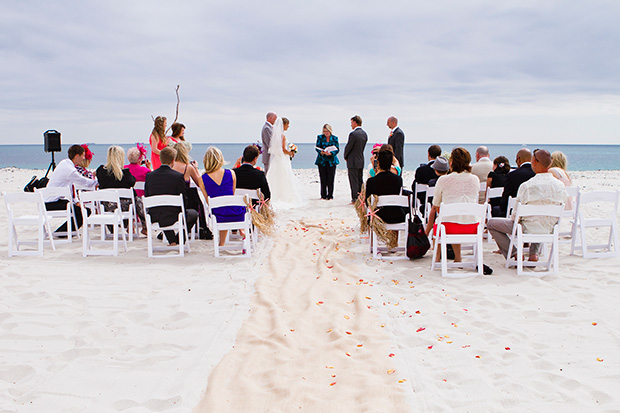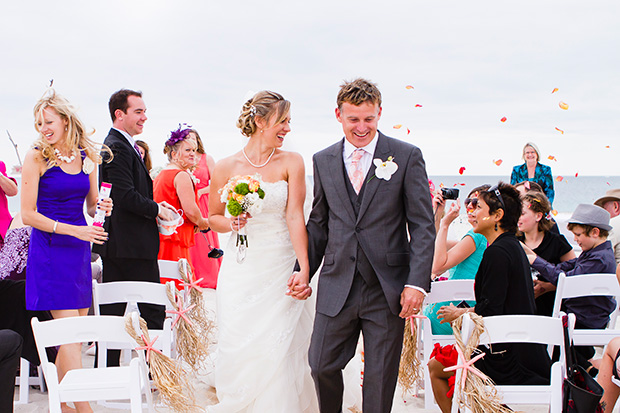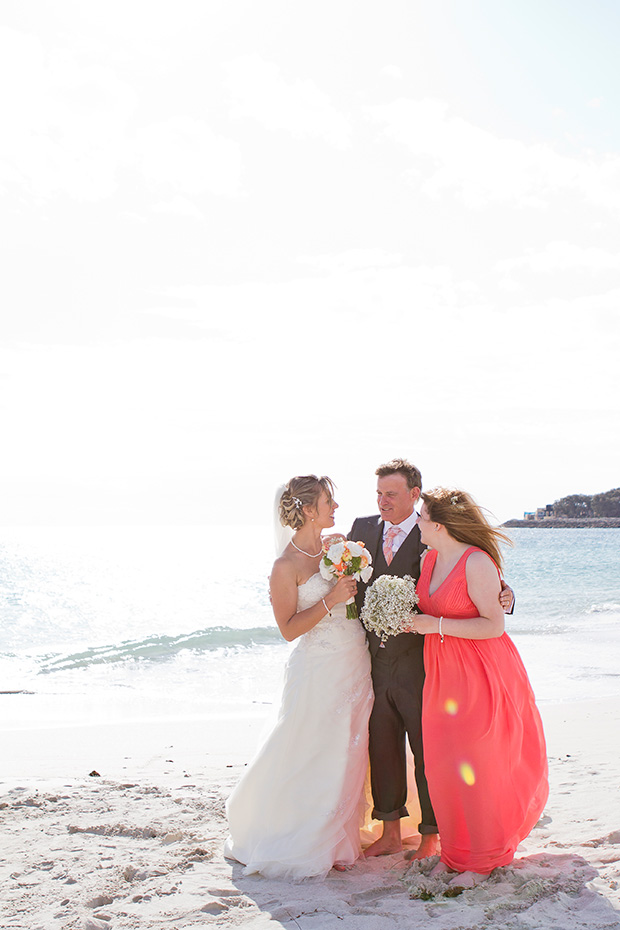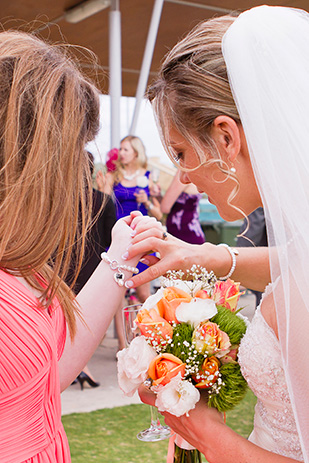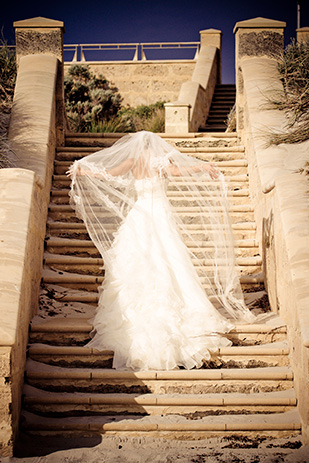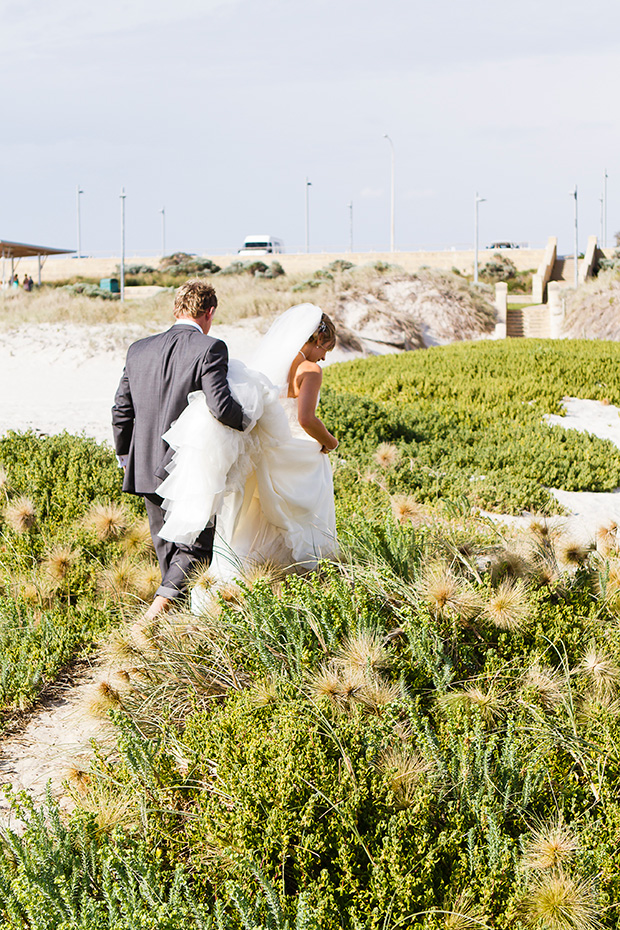 Ben proposed to Charlie during a surf trip in Cornwall. "He had chosen the ring himself so it was a complete surprise, I loved that he did it – it was really traditional and romantic," smiles Charlie.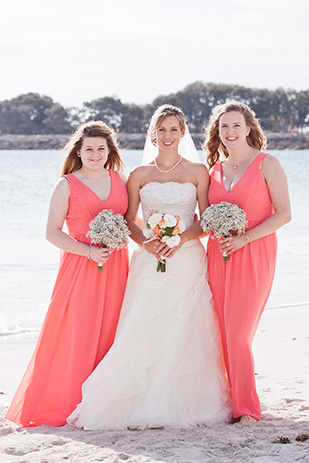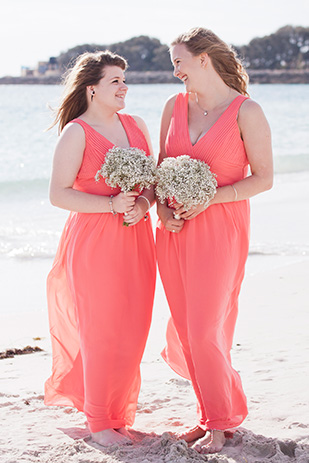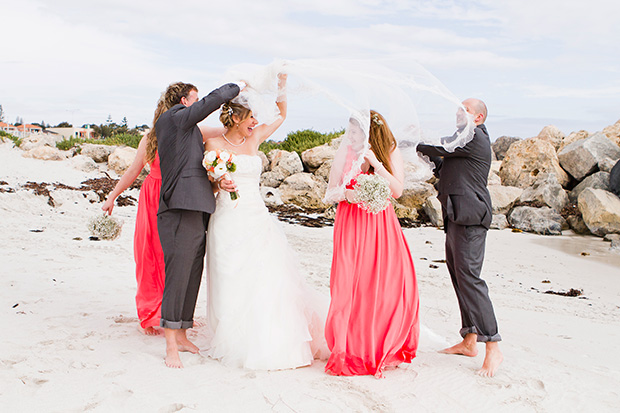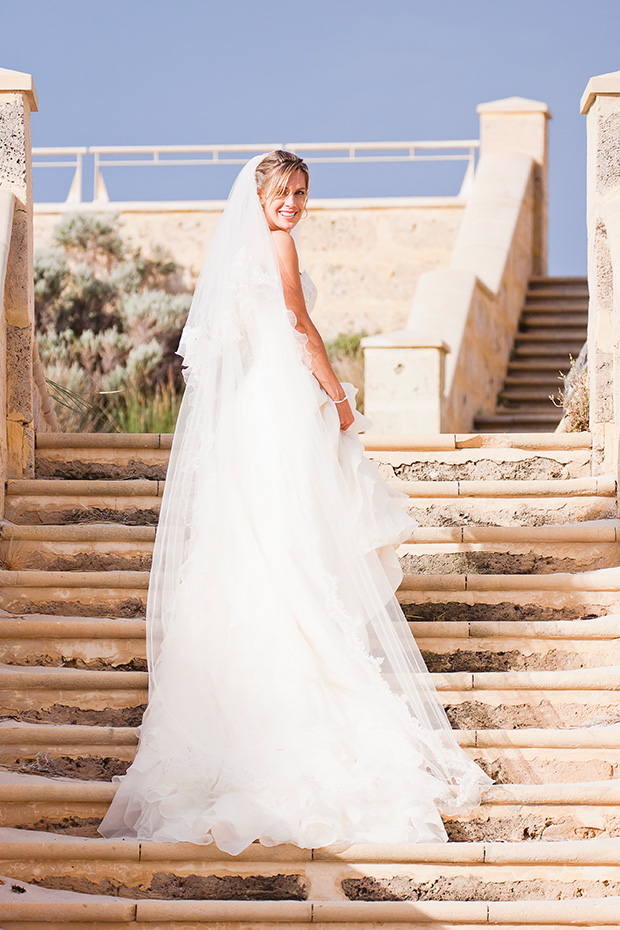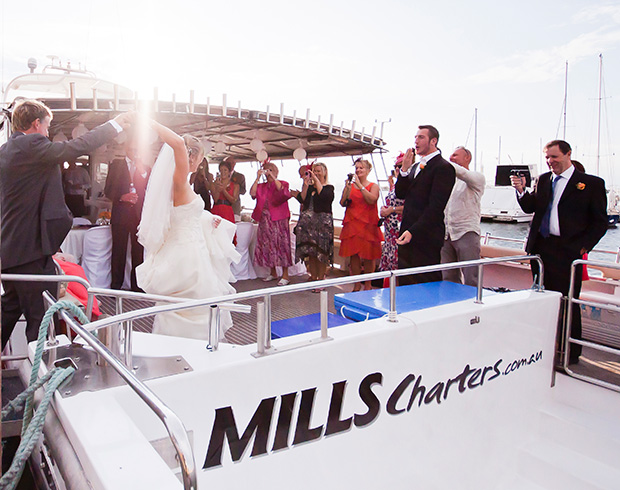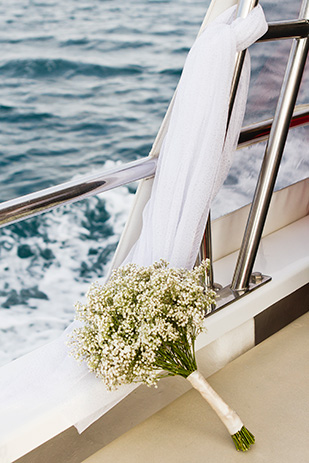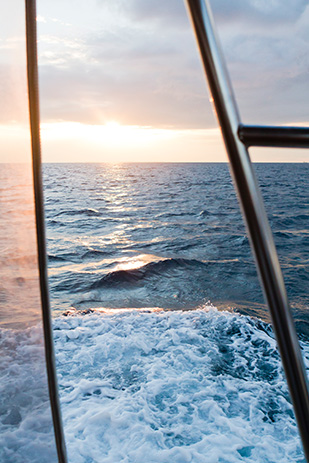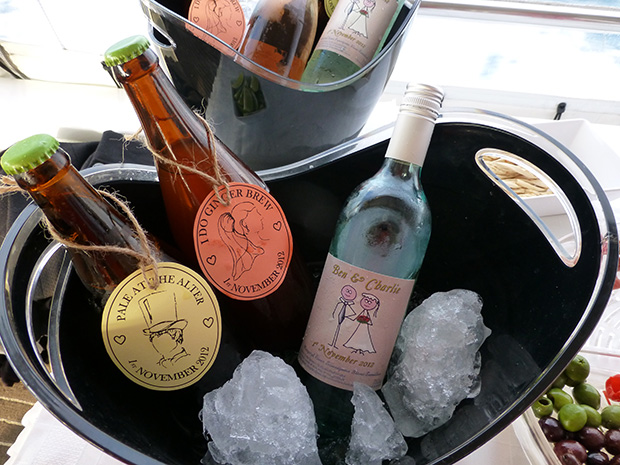 "Two friends brewed ginger beer and pale ale for the wedding reception and made homemade cupcakes," says Charlie.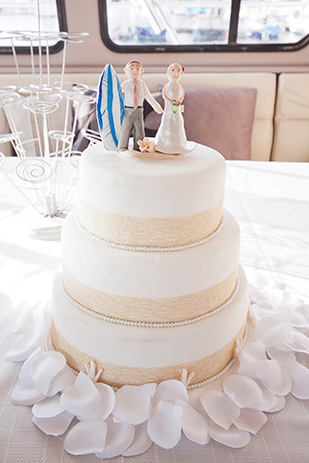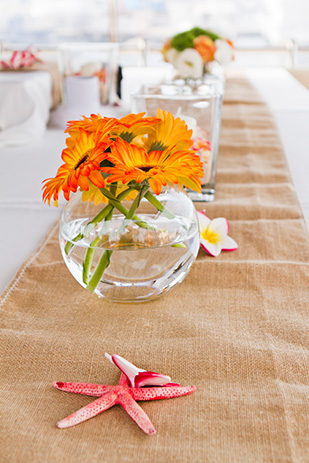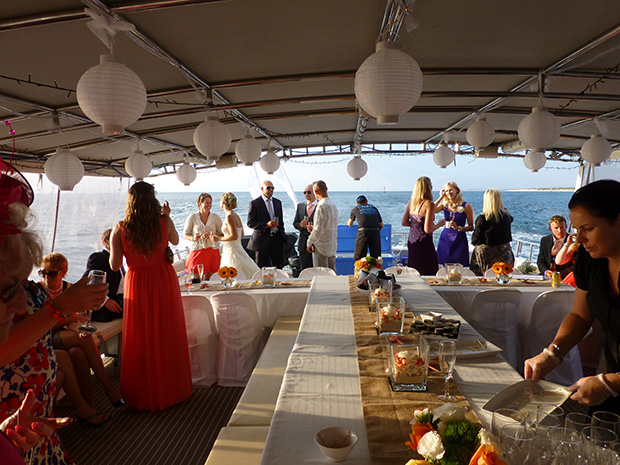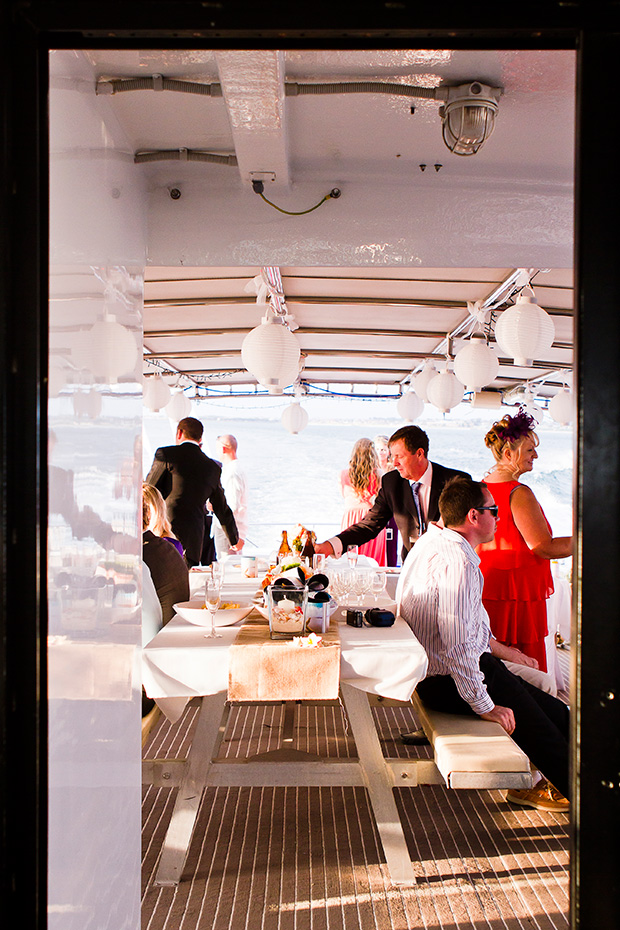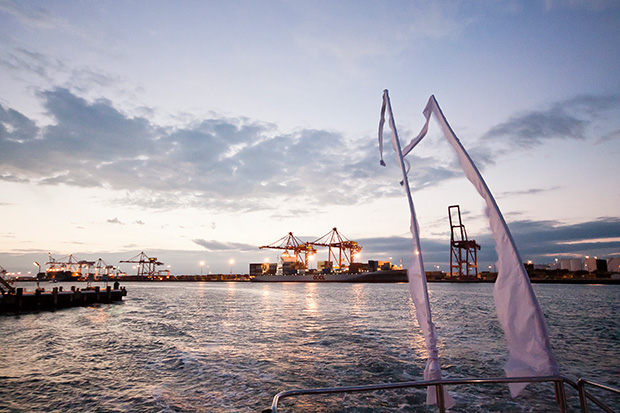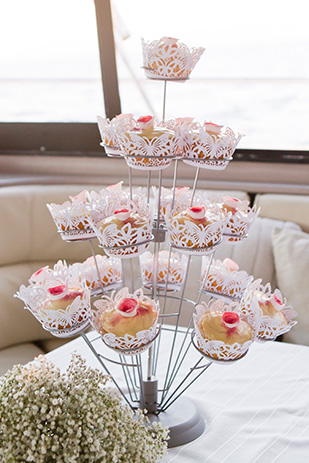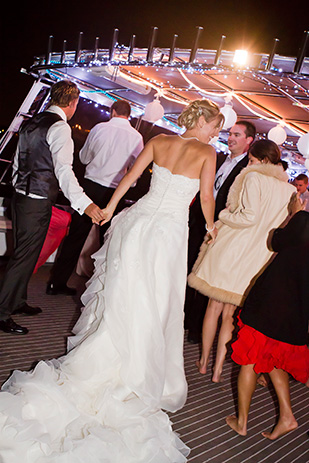 Charlie says the boast cruise was the ideal way to end their intimate wedding day. "We had canapés and champagne as the sun set then sat down to a barbecue dinner and speeches whilst moored on the river and continued the evening with a dessert table, cheese and port whilst we danced the rest of the night away," she beams.
Photographs courtesy of Blue Sky Red Dirt.