There were no rules at the rustic country wedding of Emily Sansom and Luke Parrott, both 22-year-old horse trail guides.
The pair from Woodberry in NSW, who were once neighbours, opted for a fuss free family affair for their special day on October 19, 2013. "Luke and I have always tried to be easy-going people and that's how we wanted our wedding – no dress code, no rules – just family and friends getting together," smiles bride Emily.
Three horse-and-carriages carried Emily and her bridal party to the ceremony – whereas Luke and his team were treated to camel rides! "We got married on the river out the back of our childhood homes under the rotunda," explains Emily. "The weather was perfect as everyone sat on the hay bails watching us take our vows."
She said the short and sweet ceremony was the couple to a T and was followed by a relaxed reception. "When we arrived at the reception we did not have to worry about a thing – the caterers were serving h'ordourves and drinks to our guests and they were all chilled out having a yarn around the fire."
Emily brushed up on her eBay skills so she could purchase items to decorate the wedding herself. "My new father-in-law taught me how to use eBay," she says.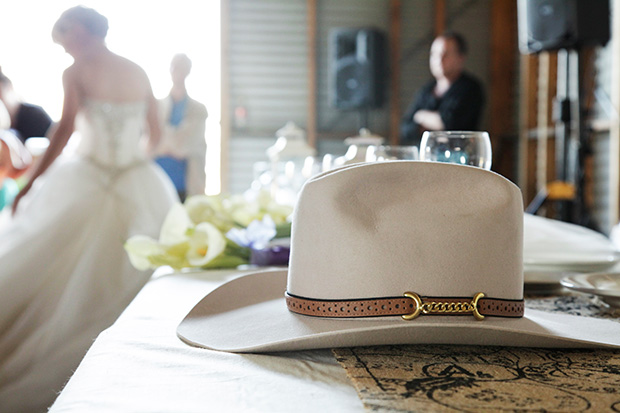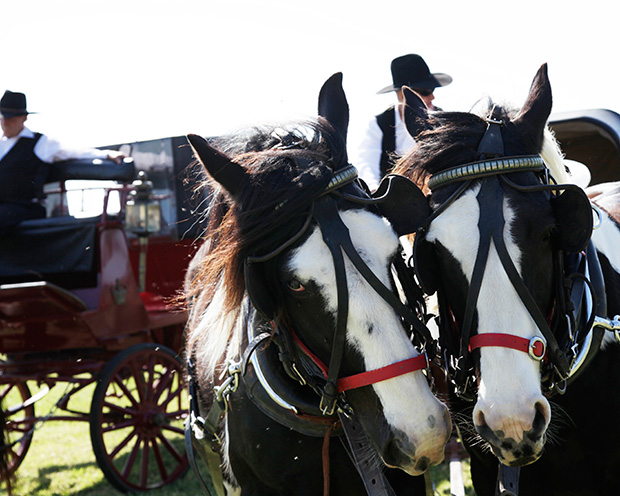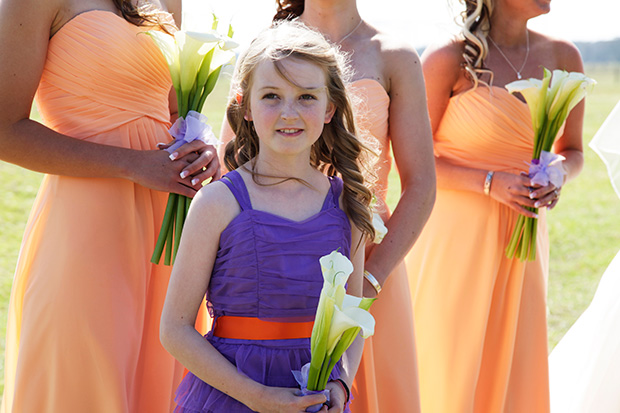 Emily's bridesmaids wore peach chiffon gowns from EFI designs. Her flower girl was dressed in contrasting purple.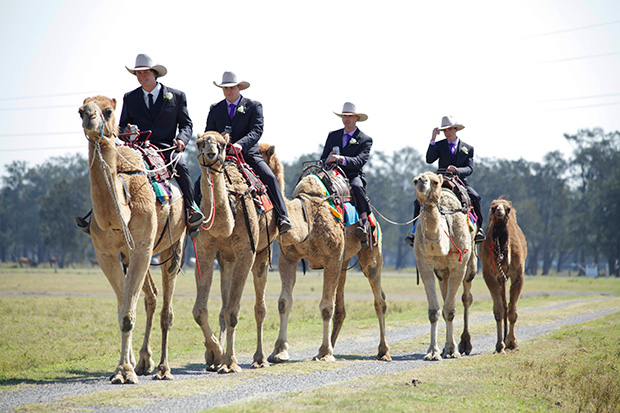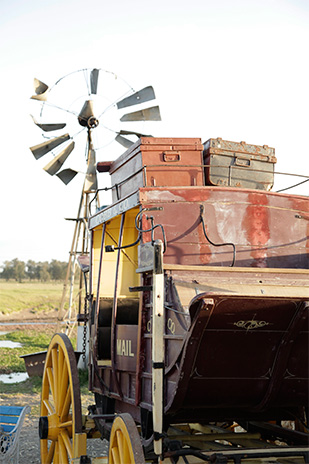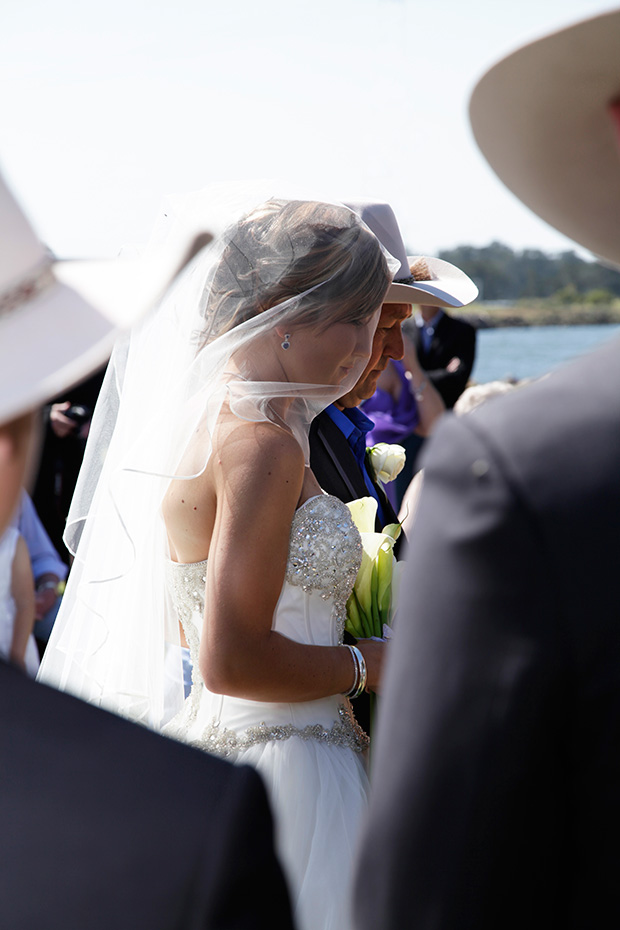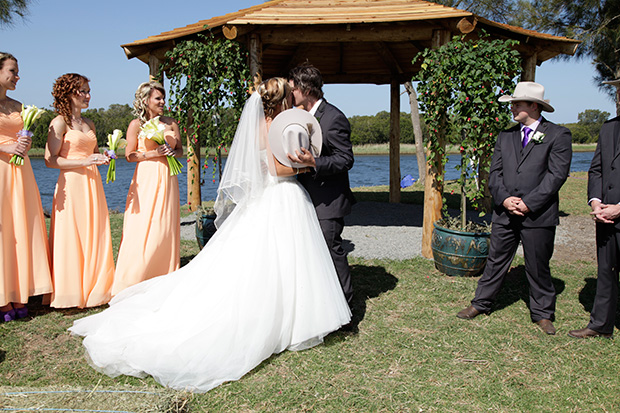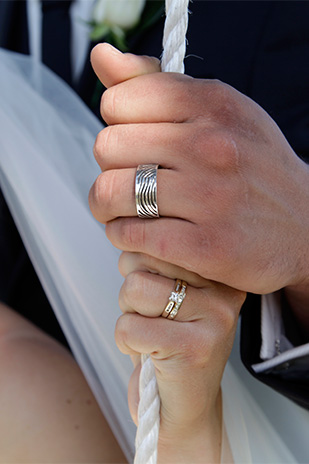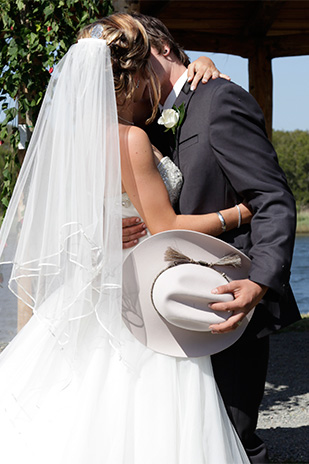 Emily's sister custom-made Luke's ring. "It has my finger print as the design so it's clear he's 'under the thumb'," laughs Emily.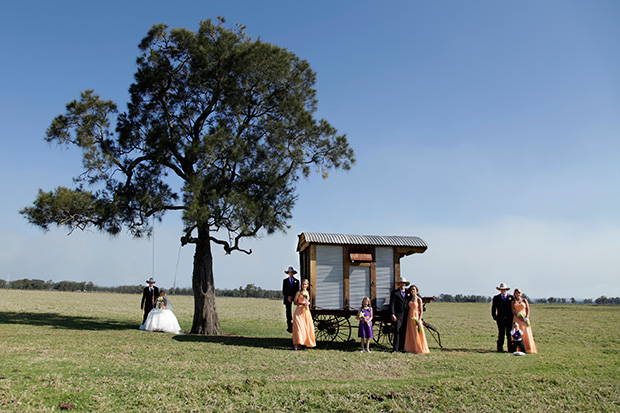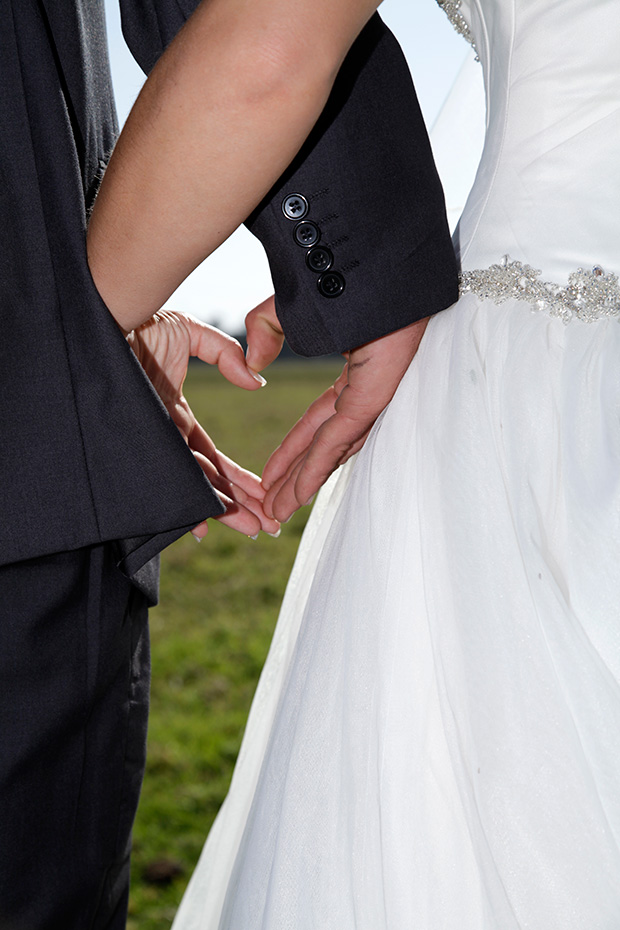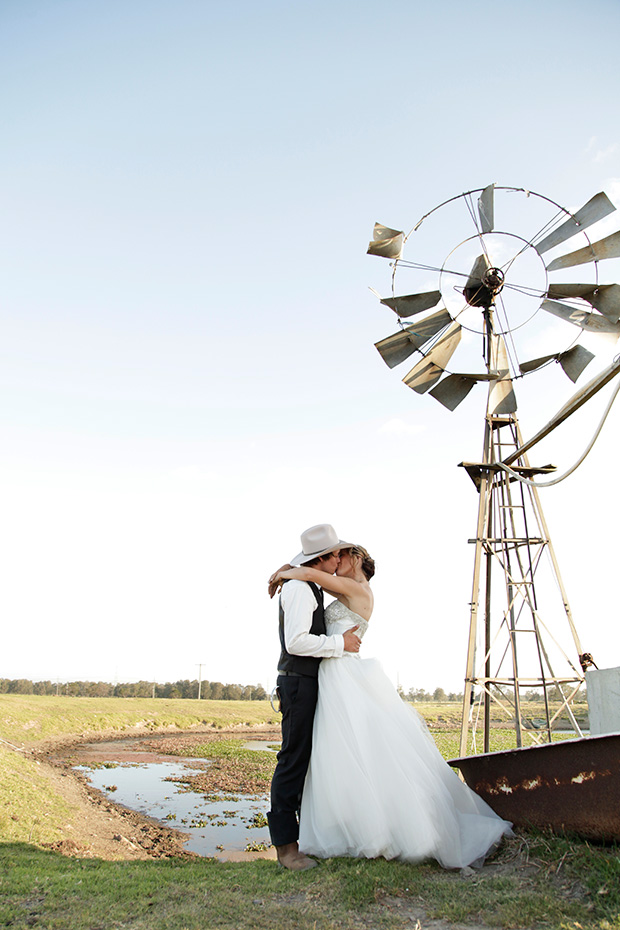 Emily's gown was from Simply Elegant Bridal and featured bead detail and a princess skirt.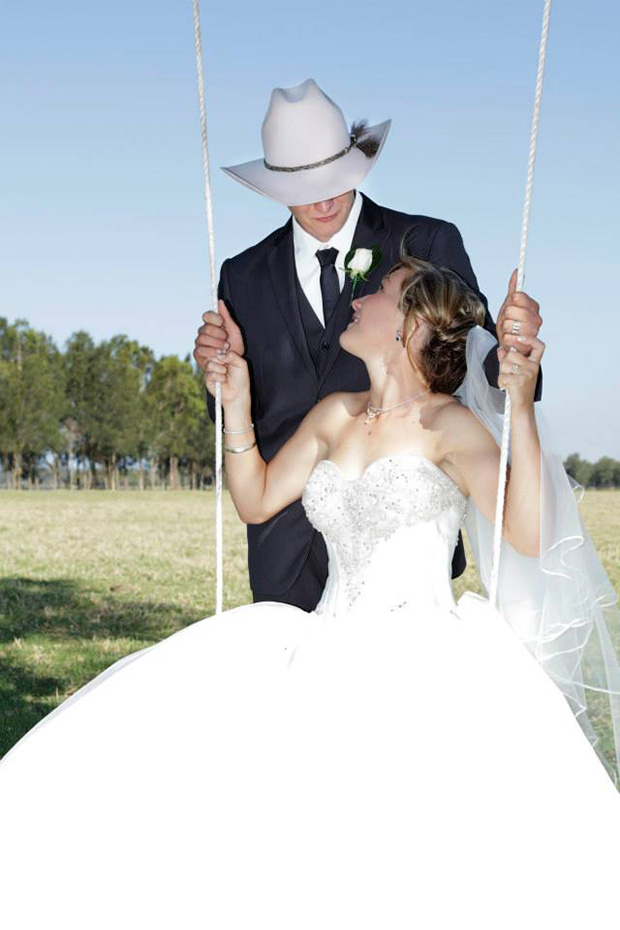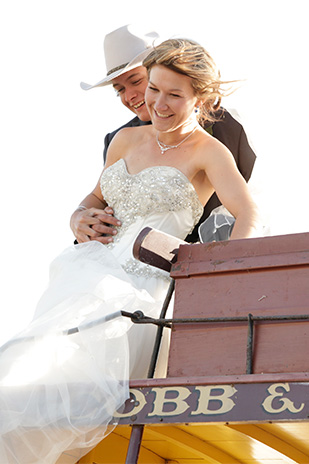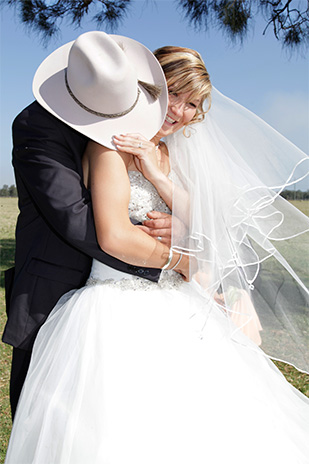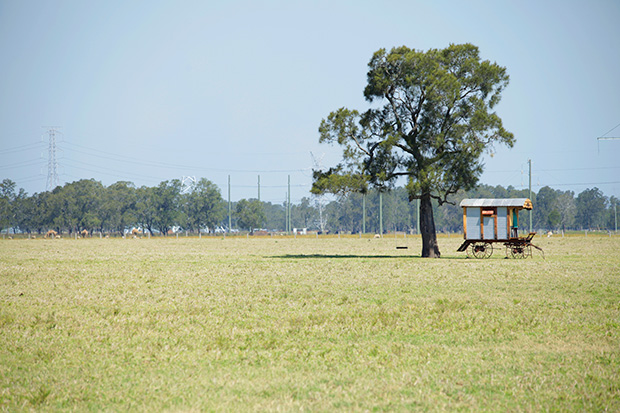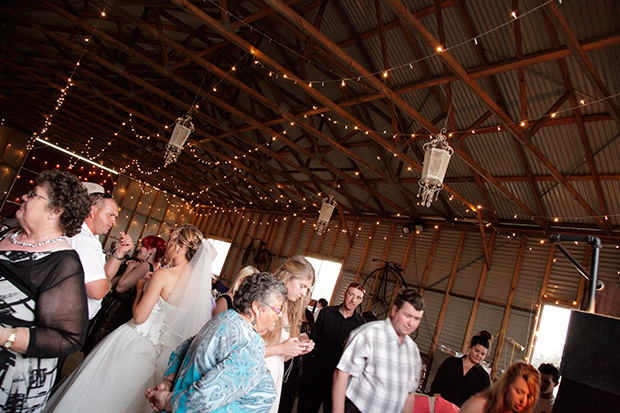 The reception, where 90 guests attended, was held at the Oakfield Ranch in its carriage shed. The couple were surprised by a gift from their parents at the night's end – fireworks.
Photos courtesy of Boutique Images Photography.