"If you're debating over whether to hire a wedding planner, 100% do it."
Gaby and Mark's decision to engage wedding planners Confetti & Co Events for their Perth wedding in the Swan Valley was hands-down the best one they made.
The couple was only just allowed to get hitched on September 26, 2020, not long coming out of the city's strict COVID-19 lockdown. With multiple backup plans in place, what eventuated was a breathtaking Brookleigh Estate marquee wedding with a ceremony in the horse stables – and a few extra guests of the equine variety!
"Our ceremony was originally planned to be outdoors next to the lake at Brookleigh Estate, however, a huge storm rolled in the morning of our wedding which resulted in a last-minute switch to the stables – a switch which turned out even better than we could have ever imagined," describes bride Gaby.
"The stables were stunning and we had the added perk of the horses peering over the stalls to watch the ceremony too (or nibble on the guests' hair!) I was a tad stressed out by the switch at the time but our amazing wedding planners, Sarah and Holly, pulled it together perfectly!"
Gaby and Mark hosted their classic romantic wedding reception outdoors in an enclosed luxury Sperry Tent hired from TP & Co. Guests dined on Southern-style cuisine from long feasting tables, surrounded by the most lavish romantic floral arrangements by Katie Cooper Floral Design.
"There is absolutely nothing we would change about our wedding," says Gaby. "We are constantly looking back on it in awe of how perfect it was."
Photos courtesy of Amy Skinner Photography.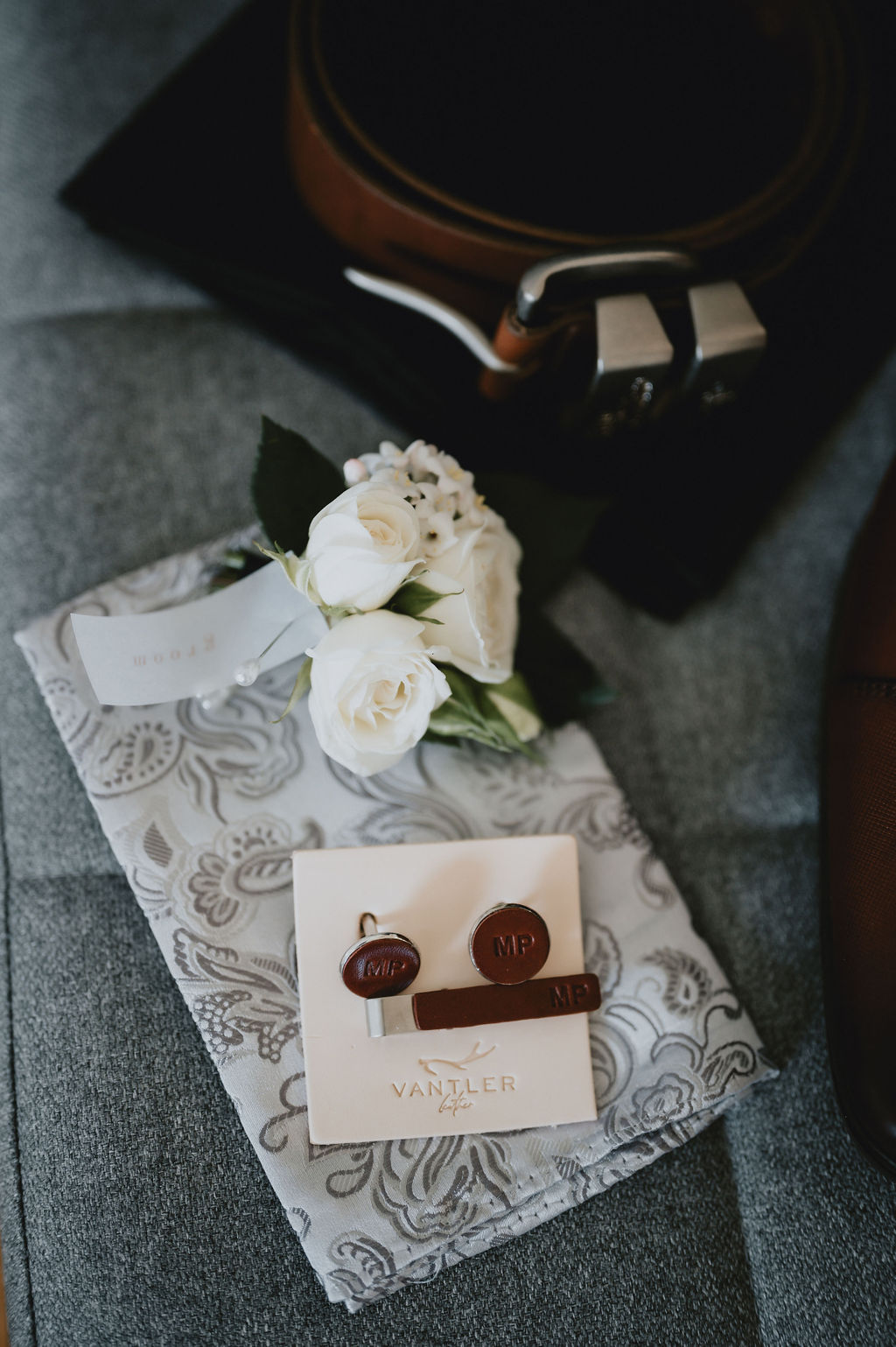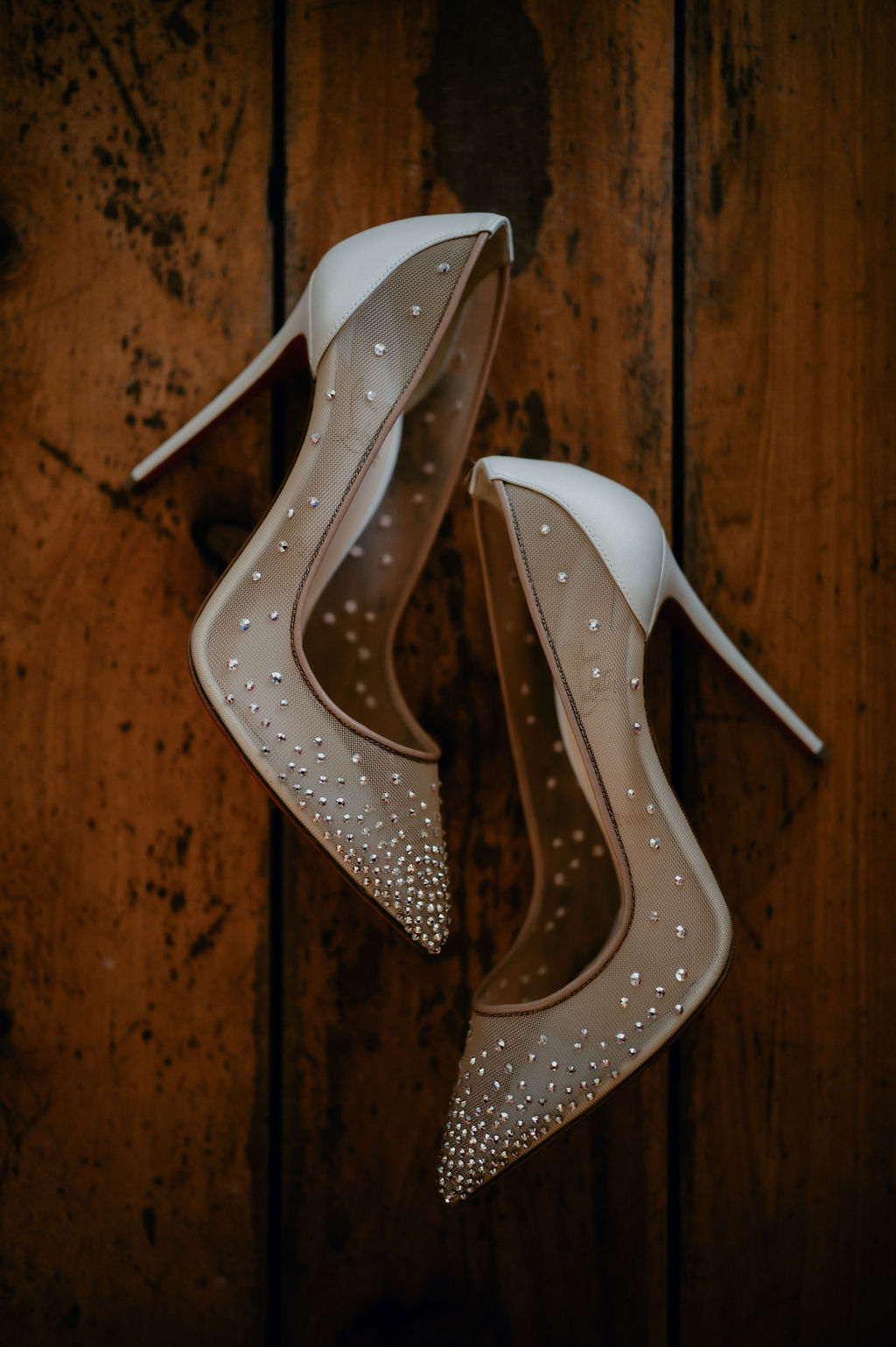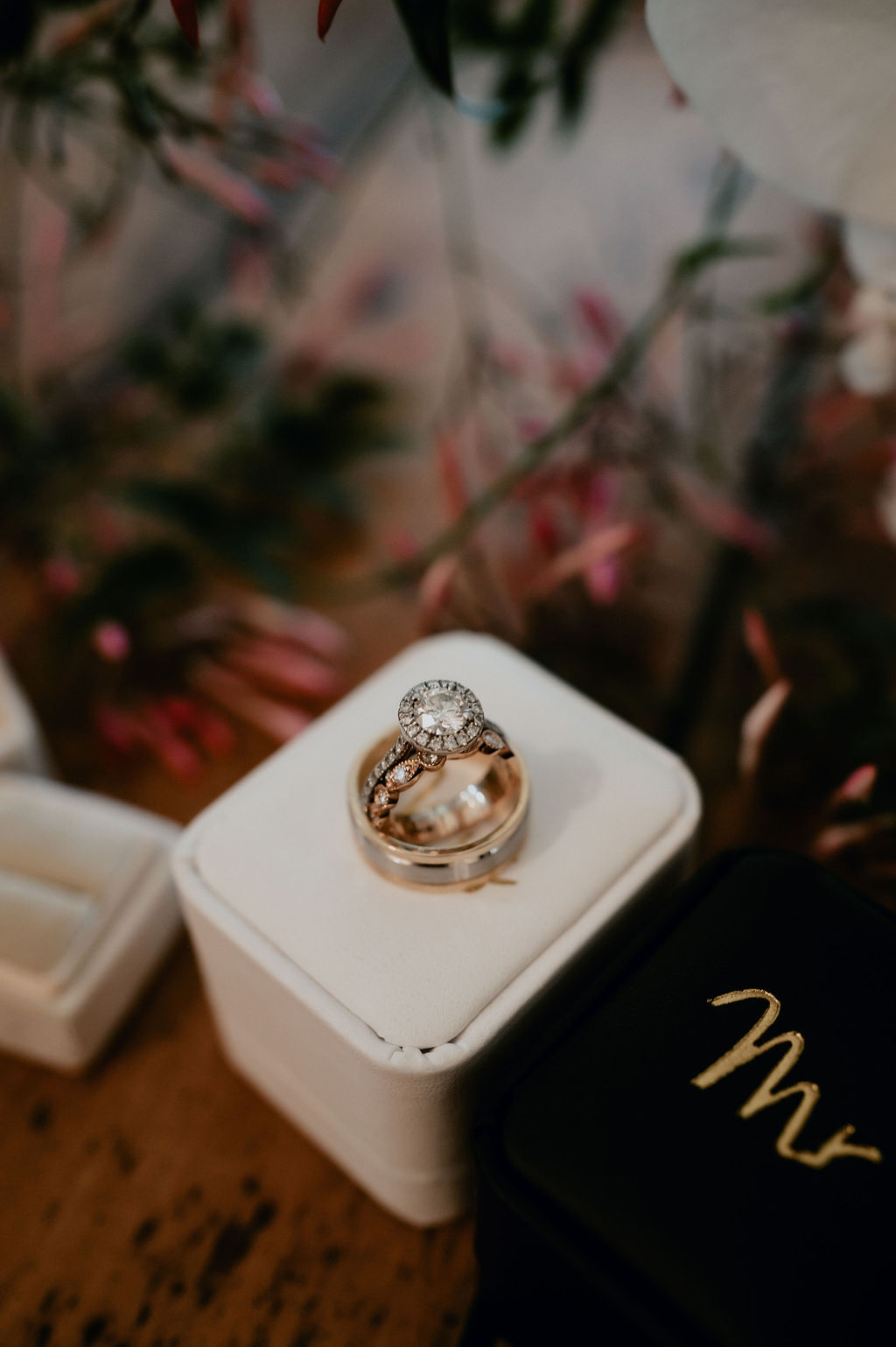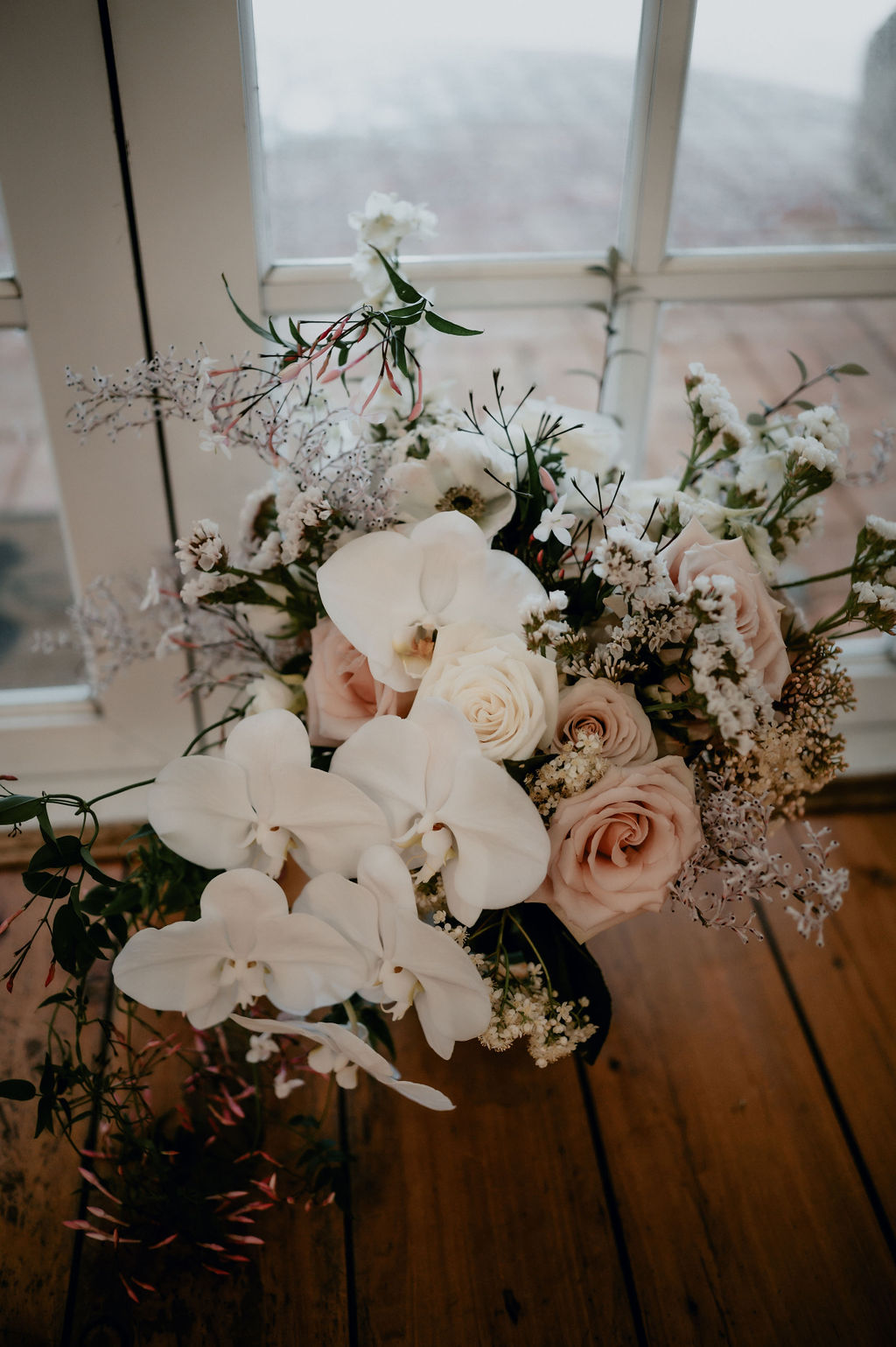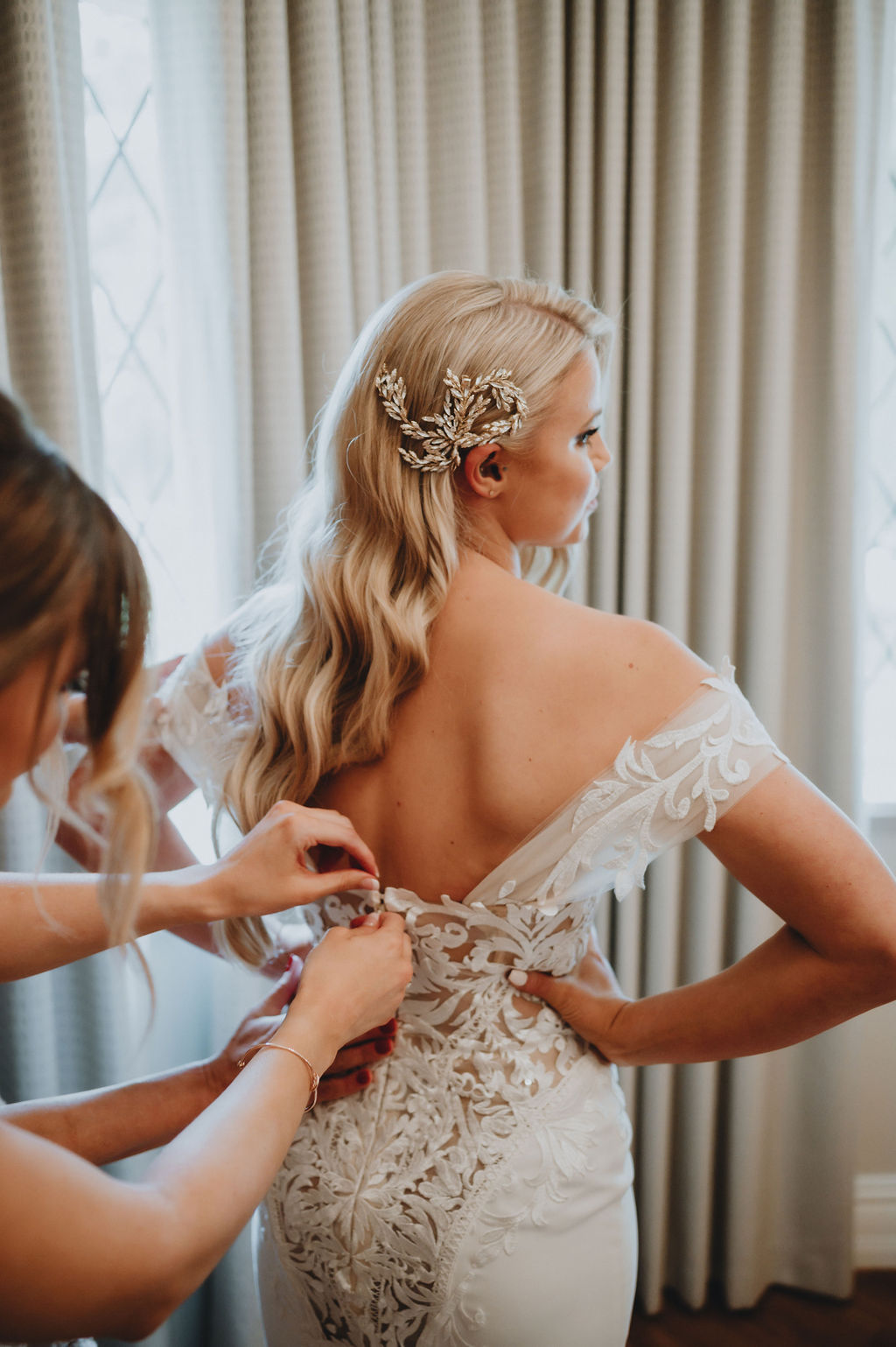 Wearing a curve-hugging lace applique Enzoani wedding gown from Dion for Brides, Gaby went with a "natural glow" look for her makeup.
Perth hair and makeup artists Gamine Dynasty styled the bride's hair in loose, flowing Hollywood waves. Specialising in effortless looks and attention to detail, they complimented Gaby's bridesmaids with elegant up-dos and soft glam makeup.
VISIT GAMINE DYNASTY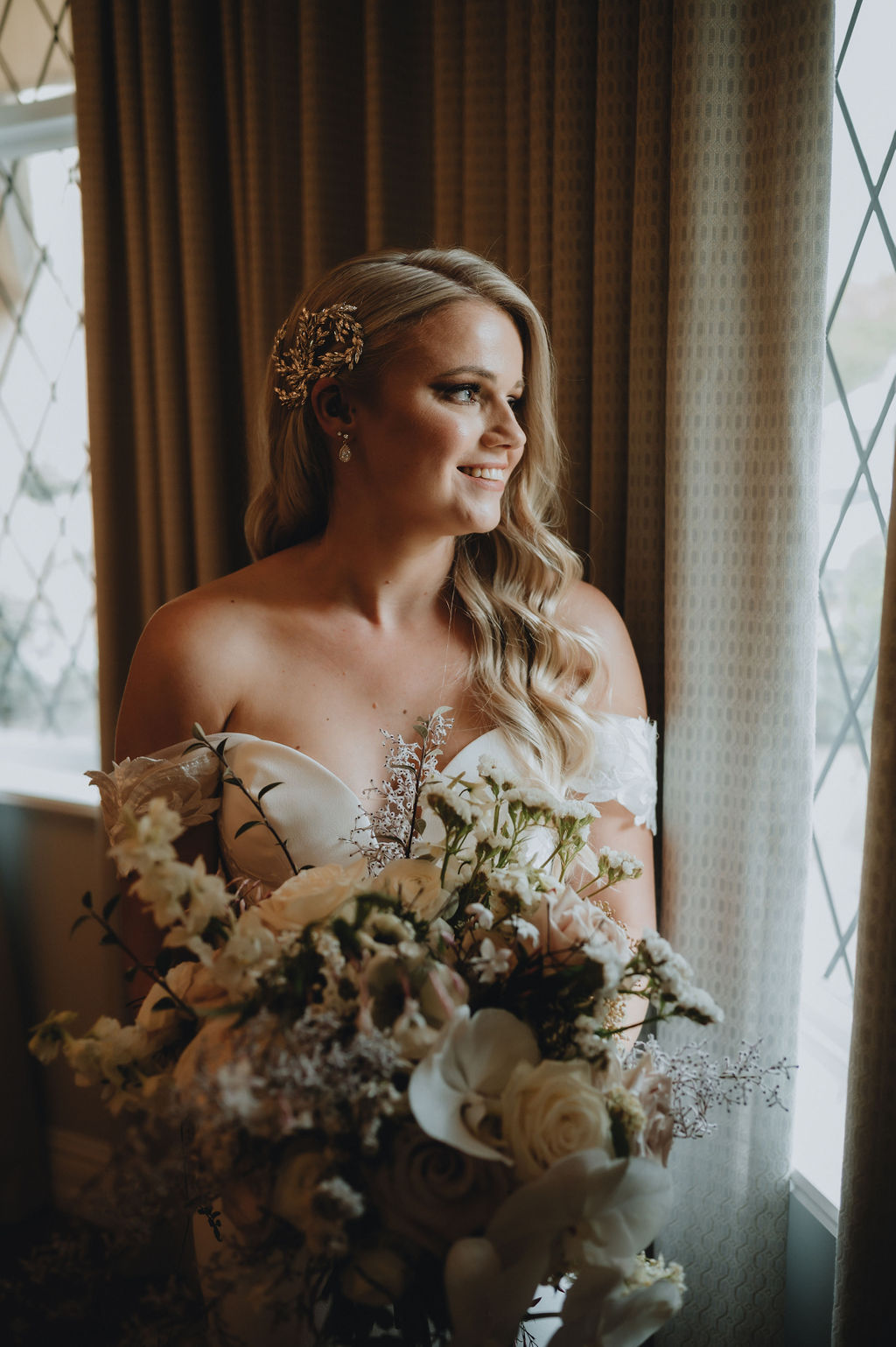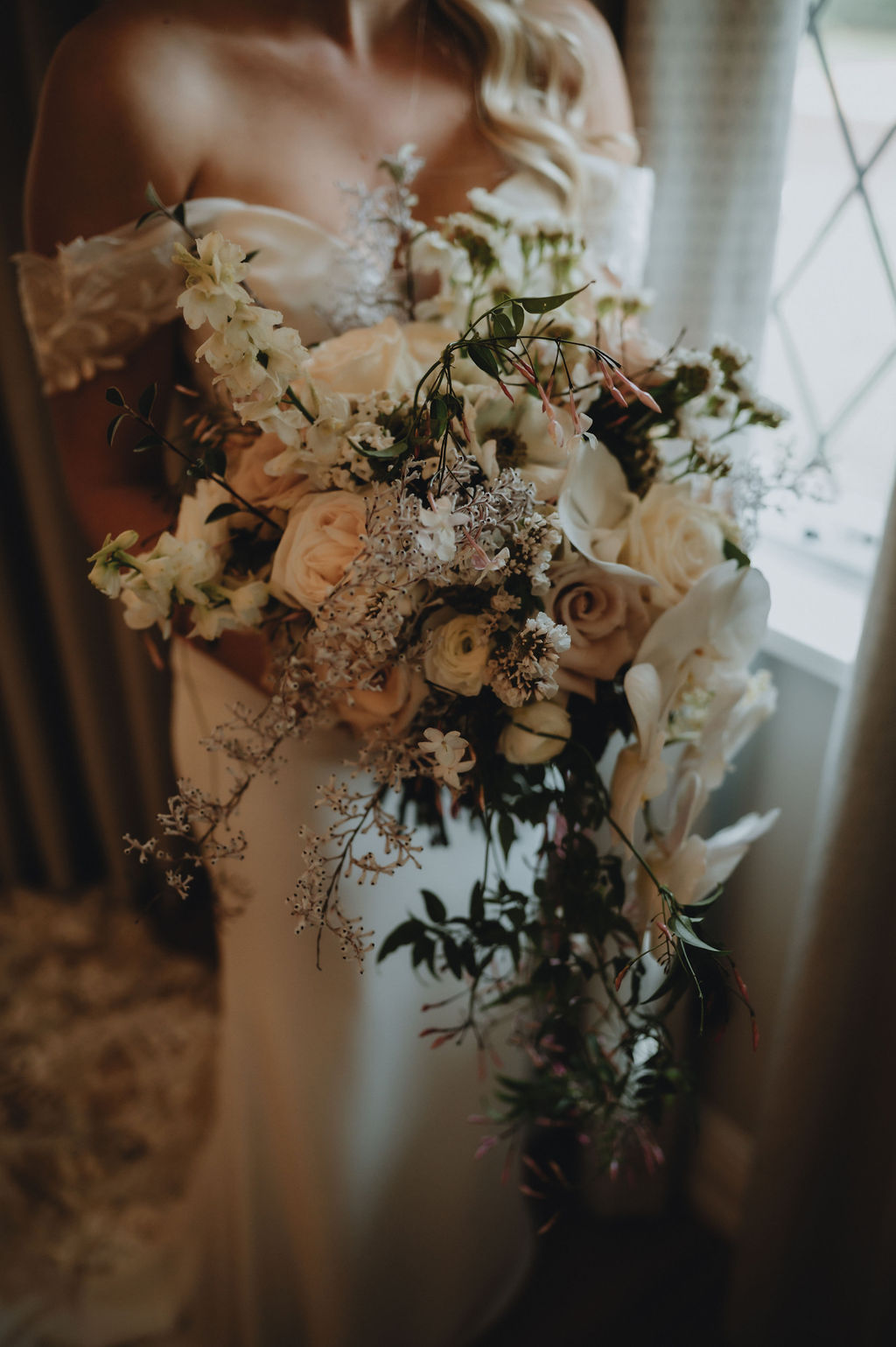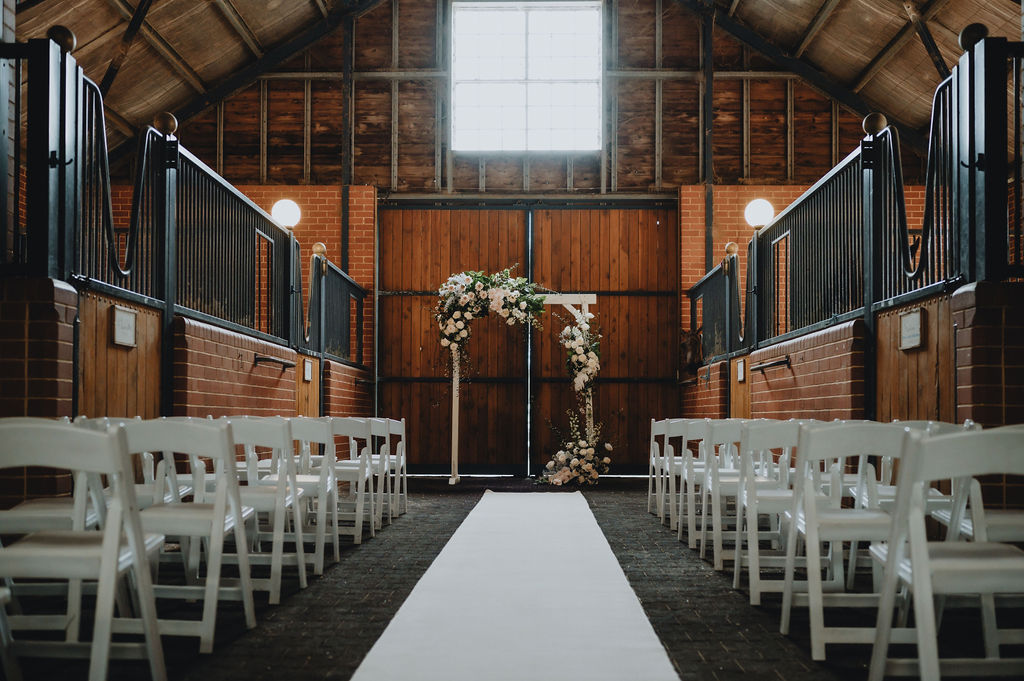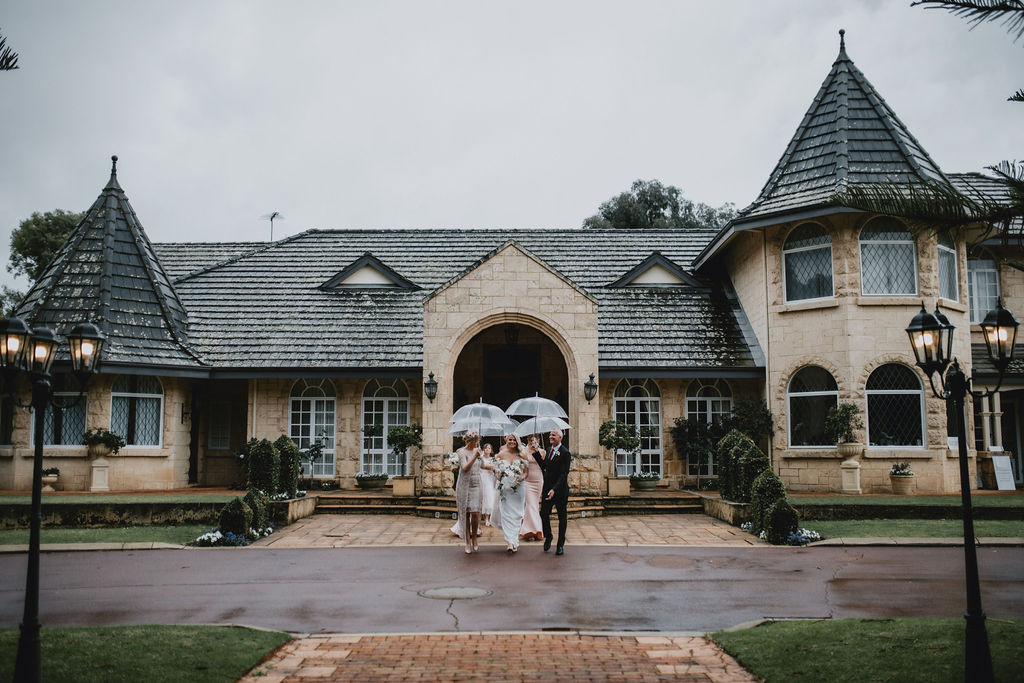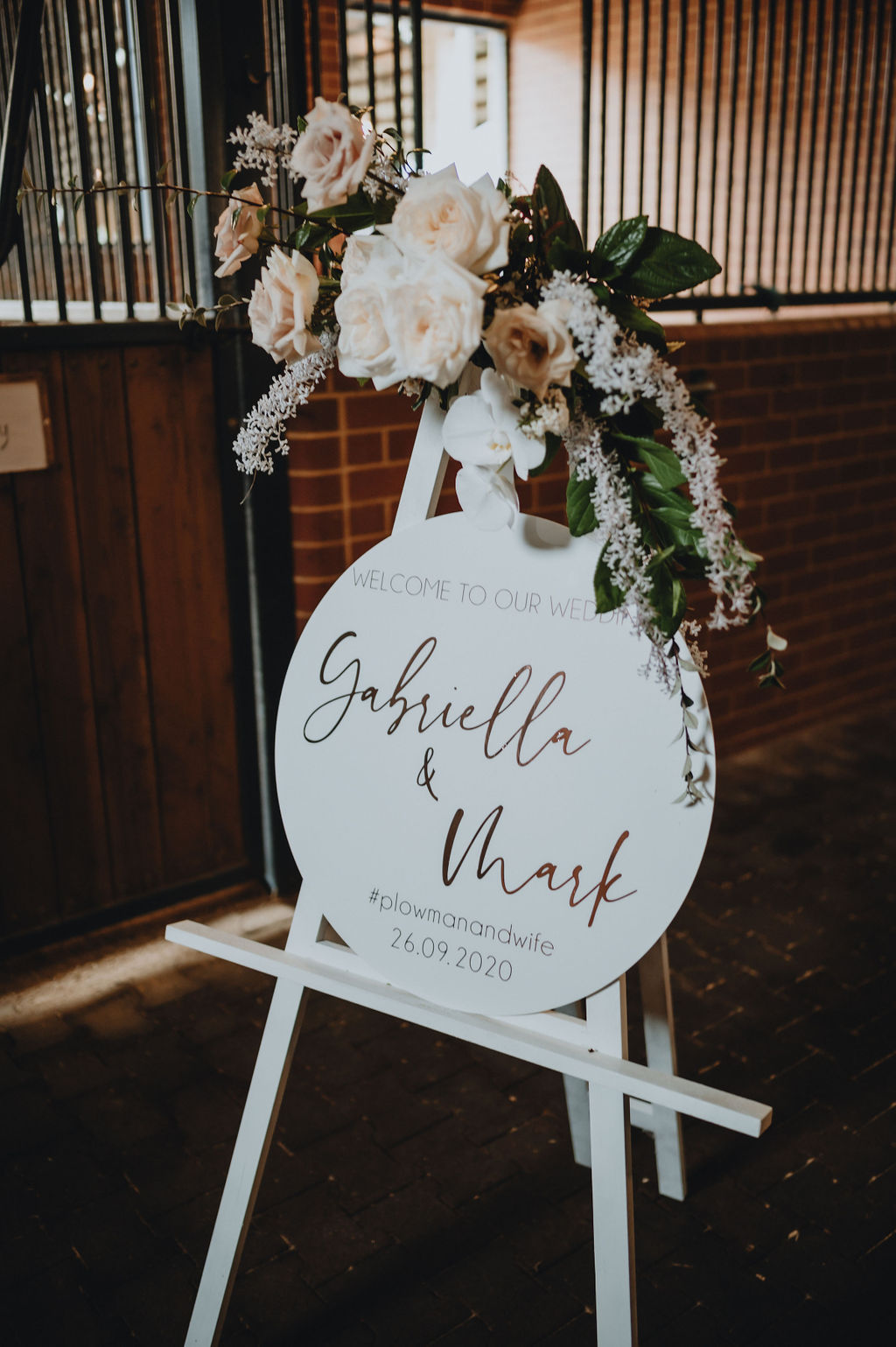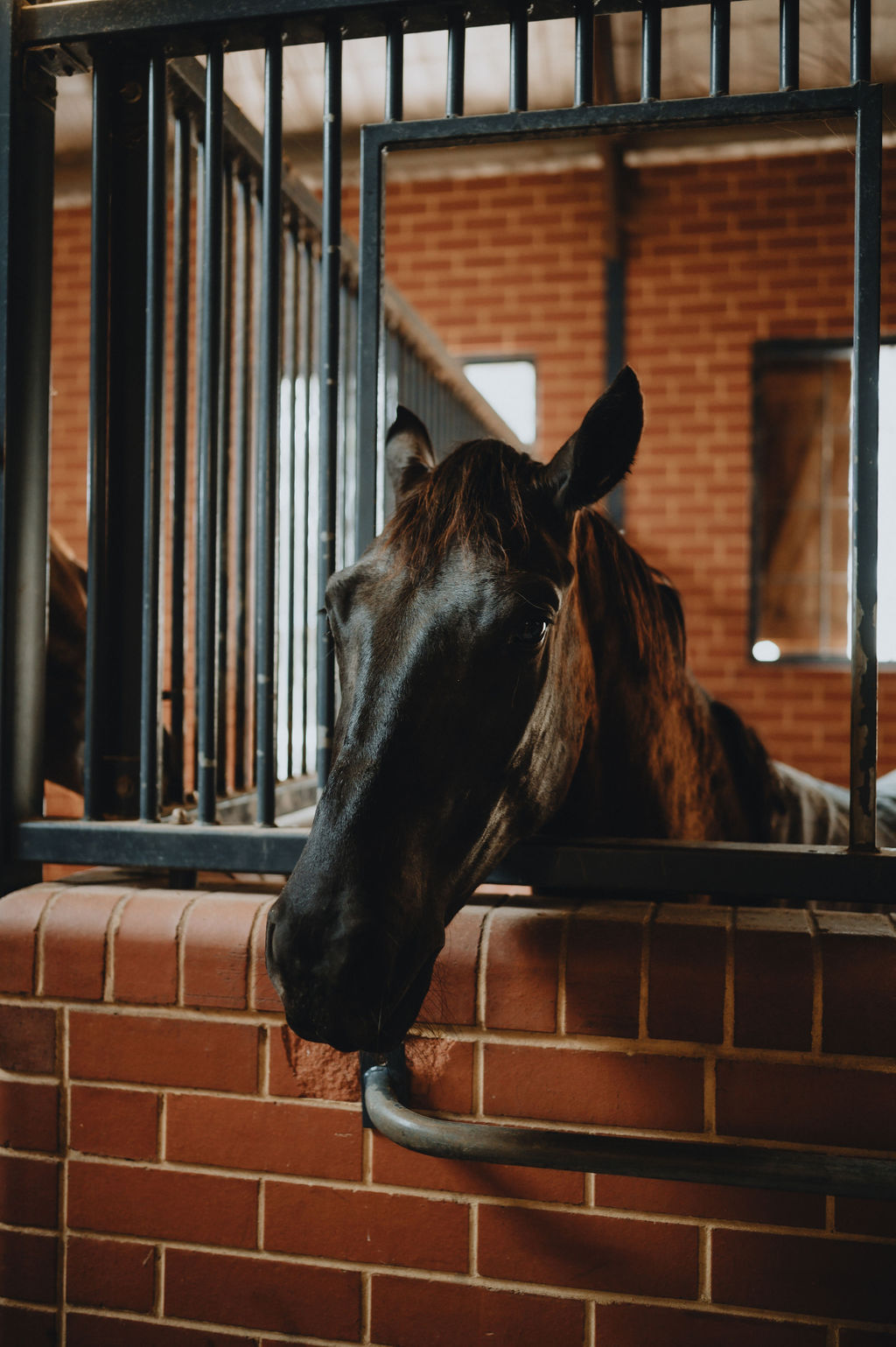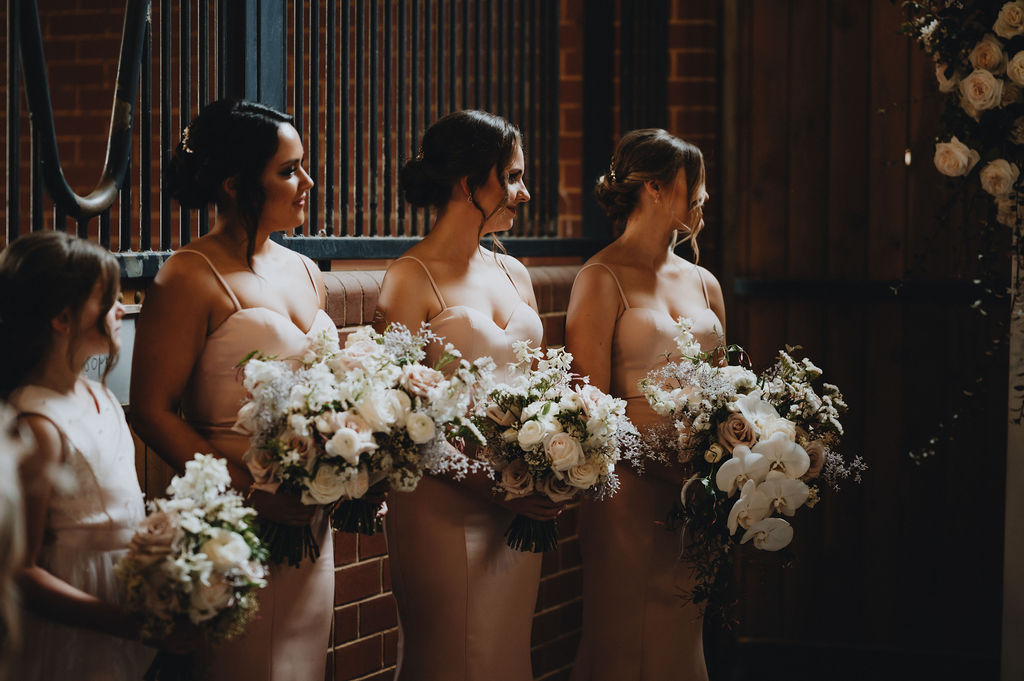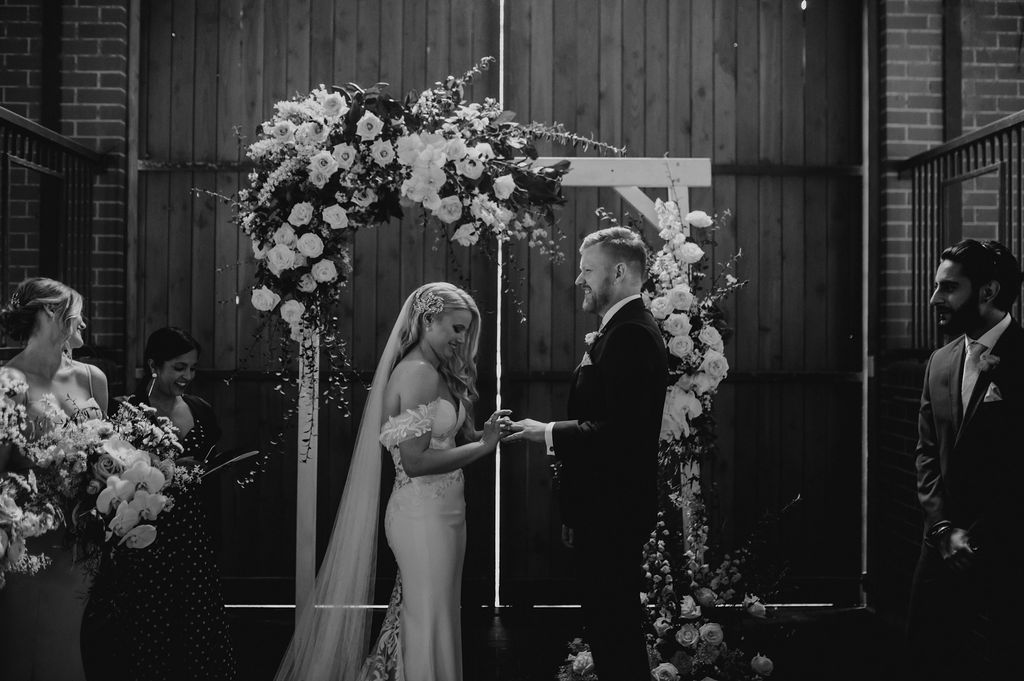 Wedding planners Confetti & Co Events have been helping couples with stress-free, showstopping weddings for more than a decade.
"Confetti & Co are absolutely incredible wedding planners," praises Gaby. "If anyone is debating over whether to hire a planner or not, 100% do it, and these girls are the best. They helped us plan our day to perfection, reassured us throughout the whole COVID lockdown period, had backup plan after backup plan ready, and ensured the entire event went without a hitch on the day."
VISIT CONFETTI & CO EVENTS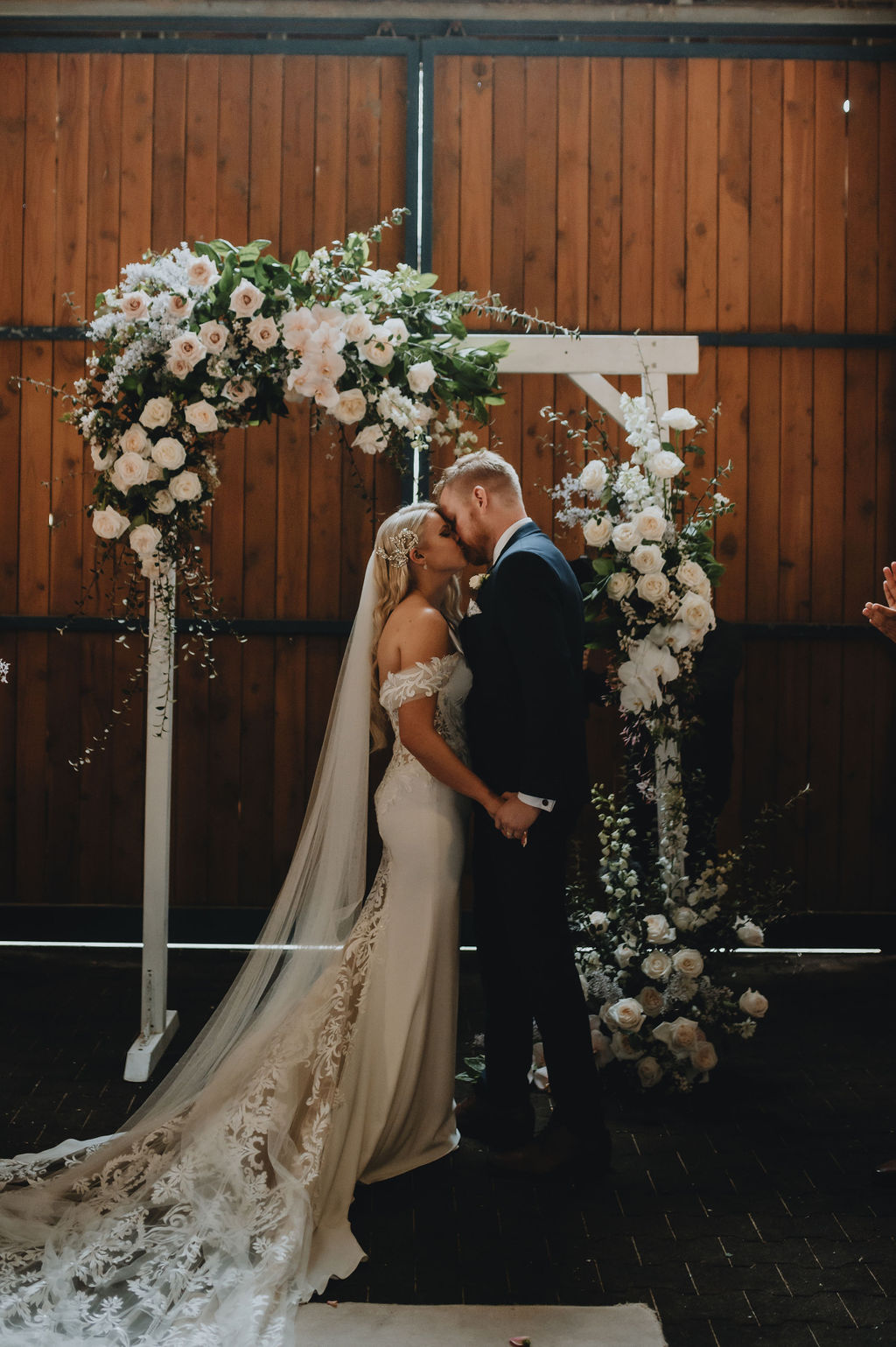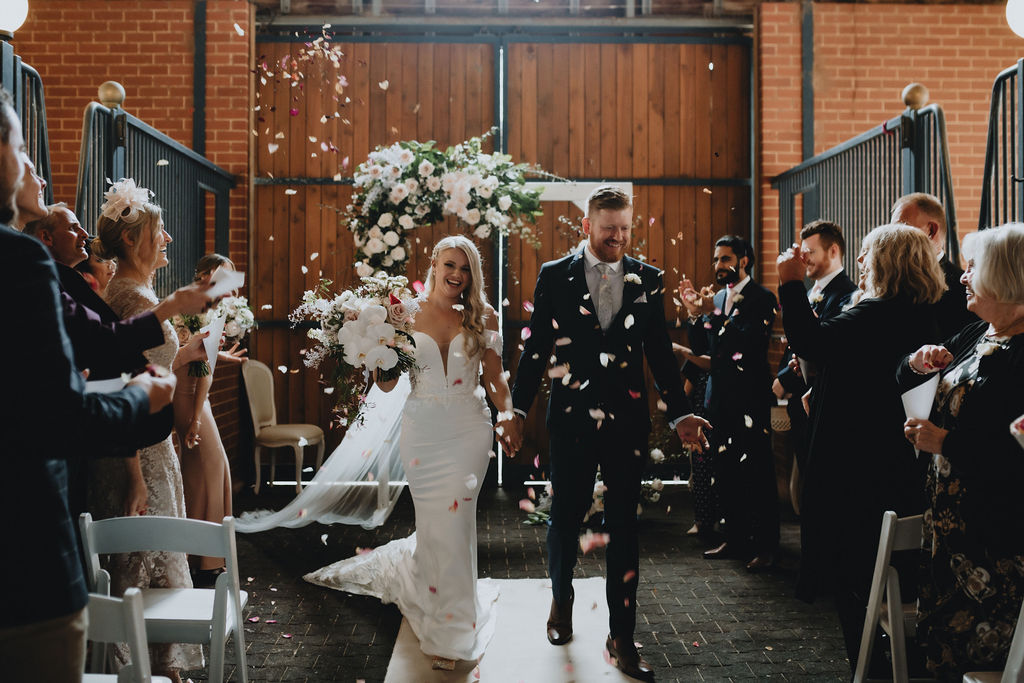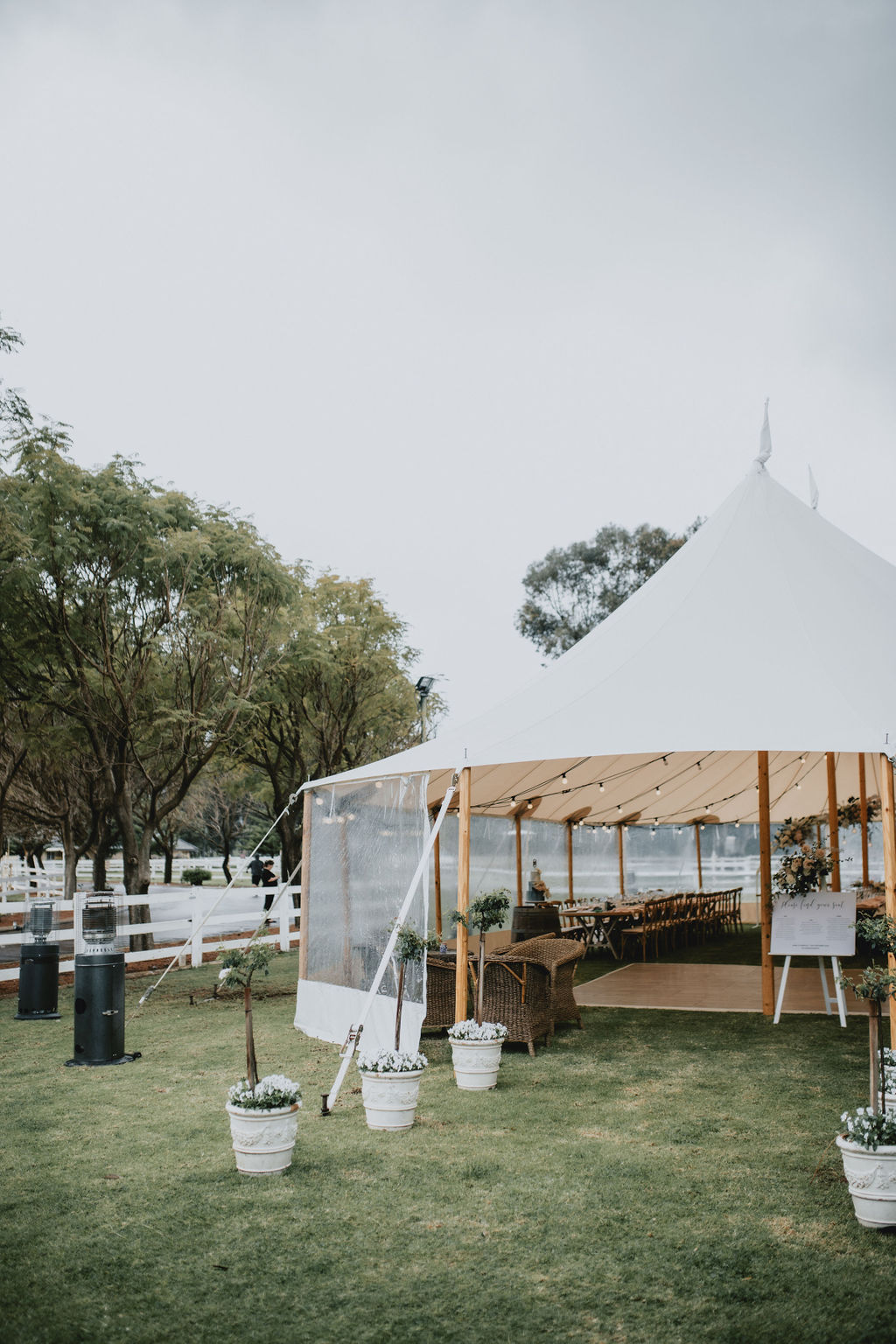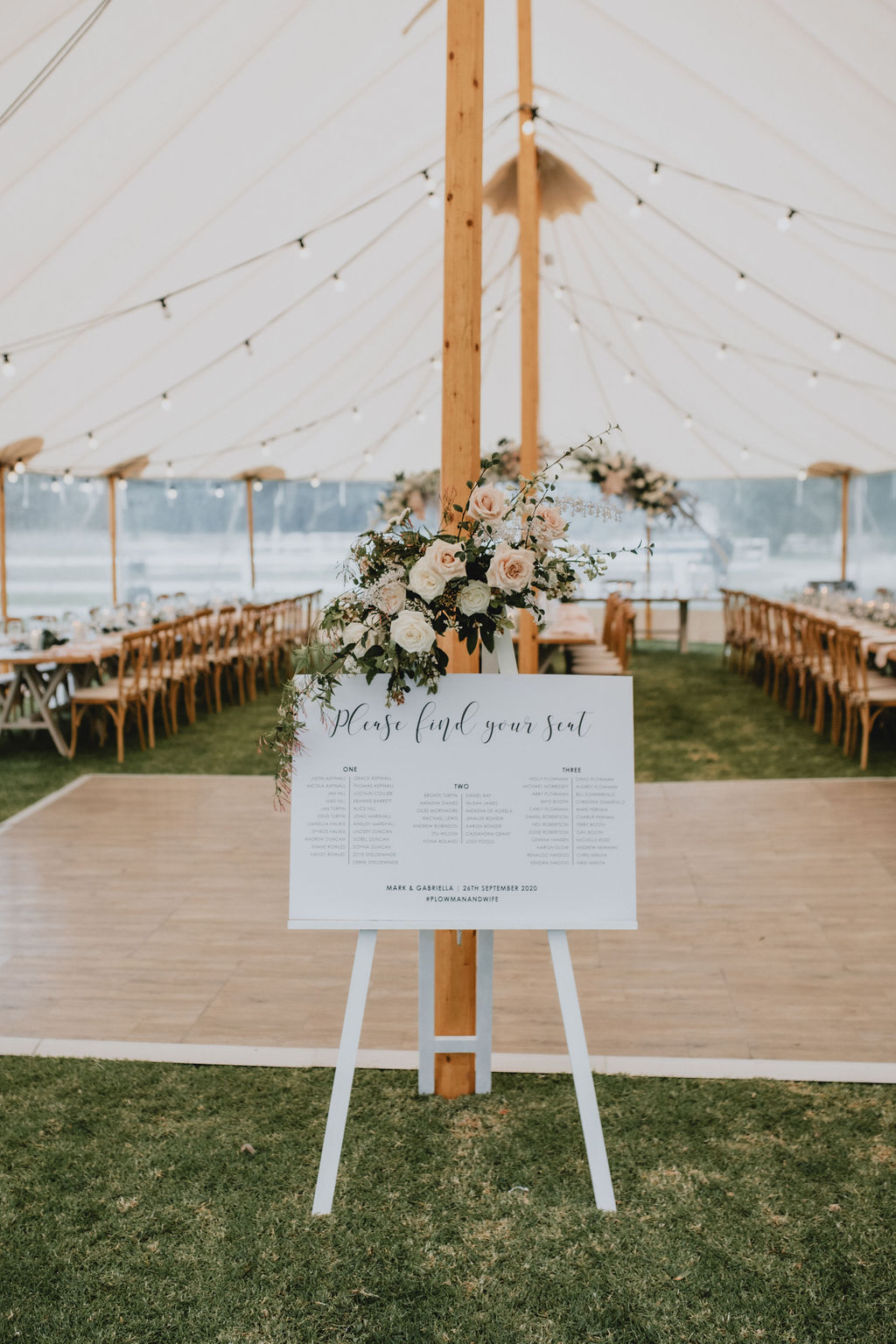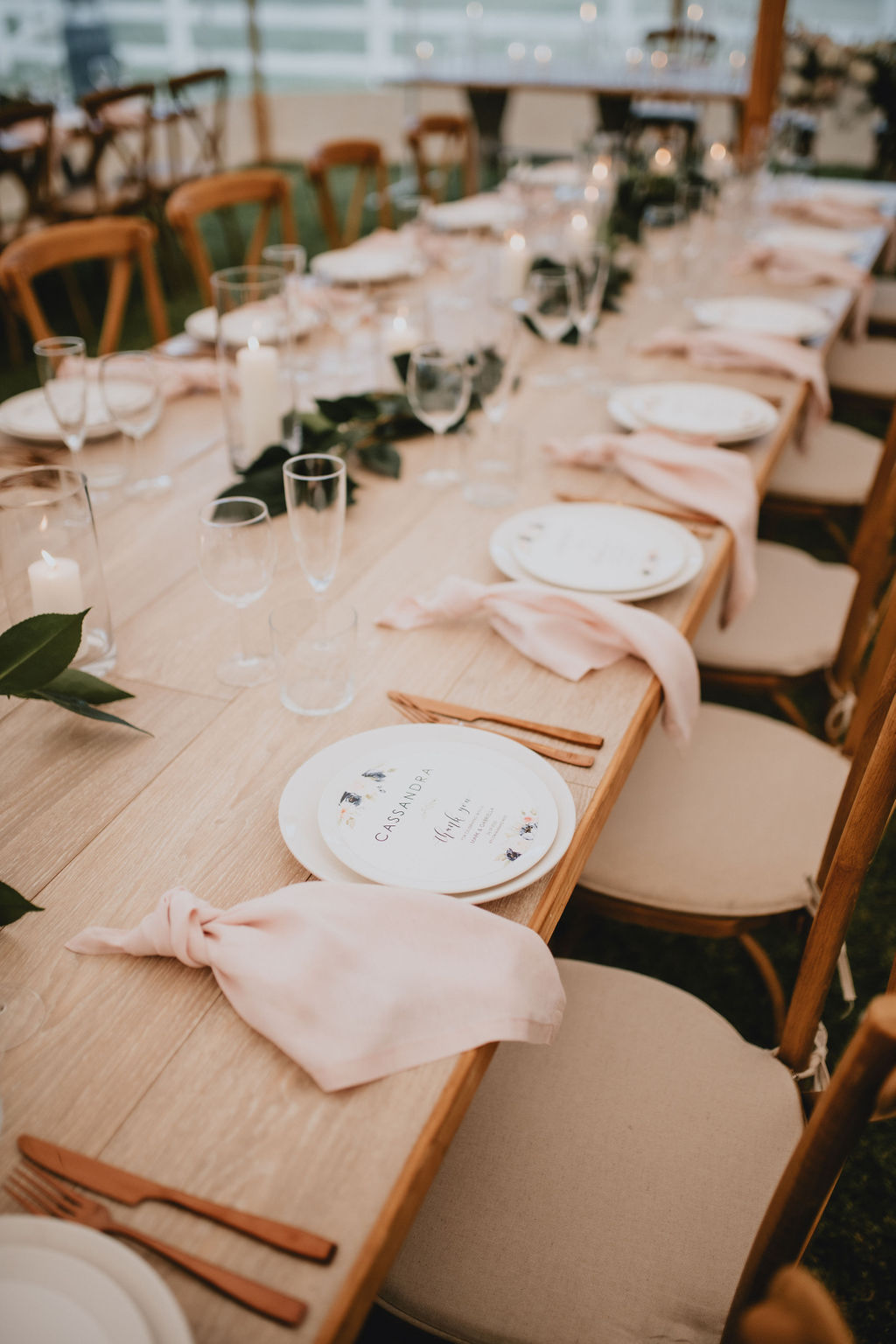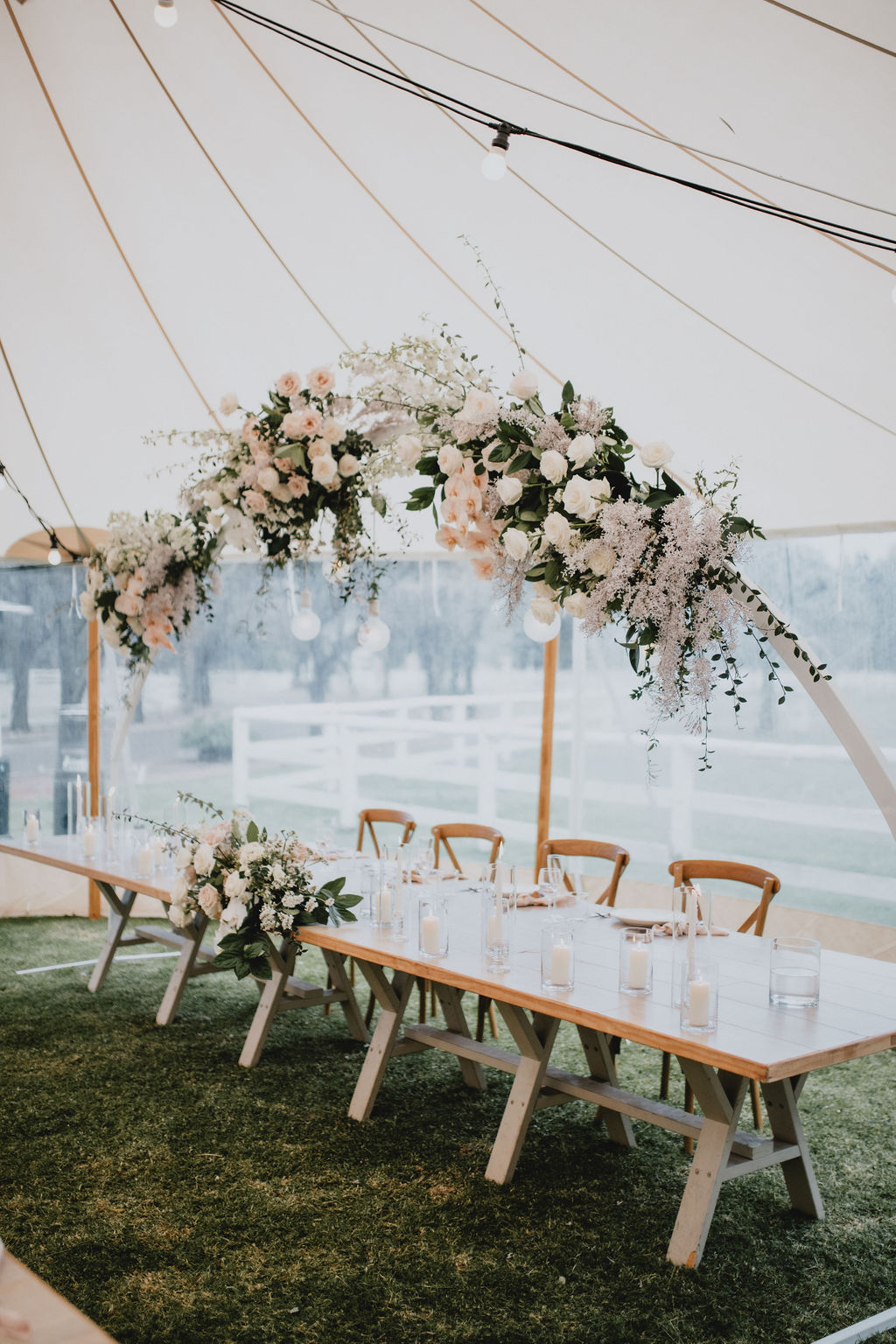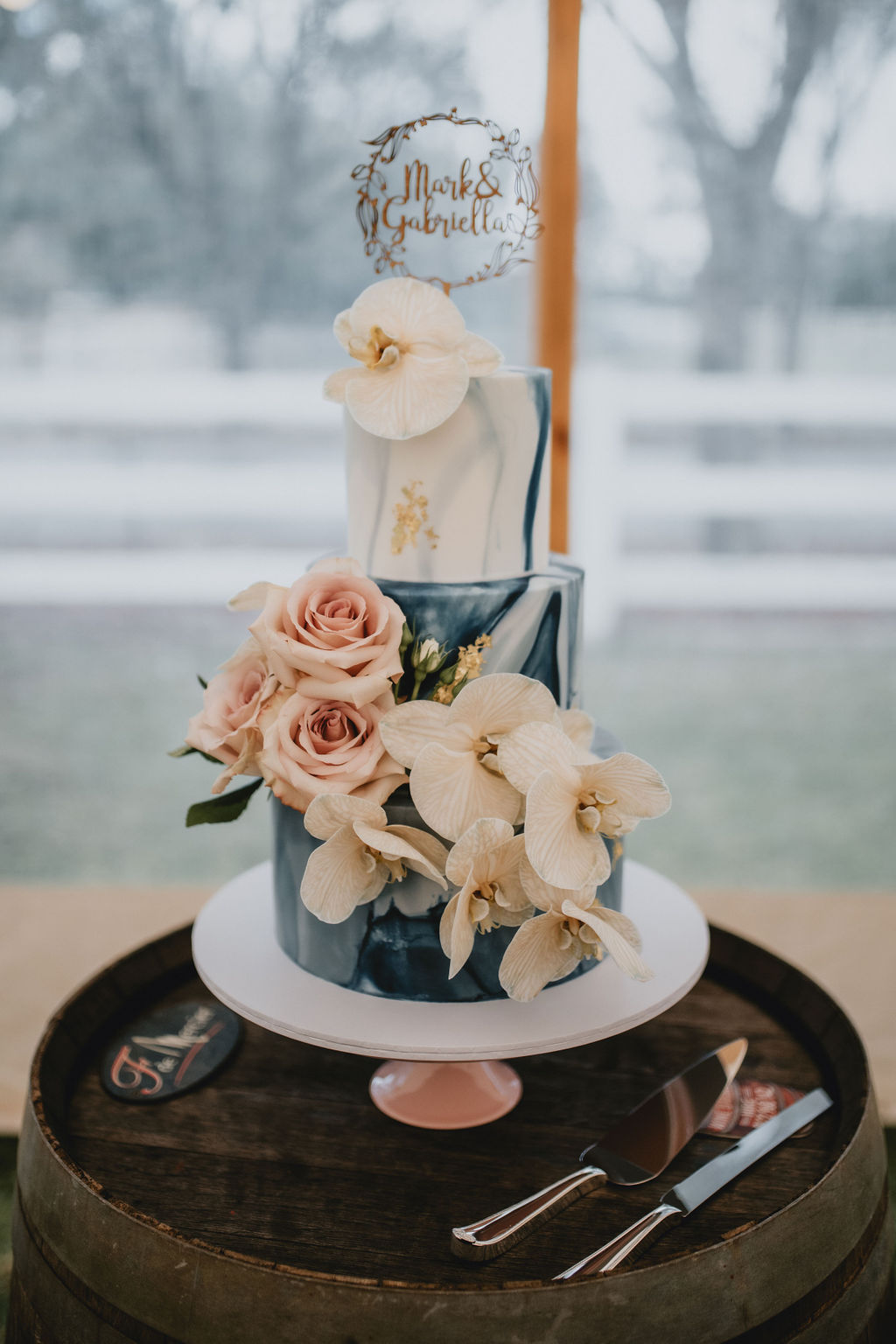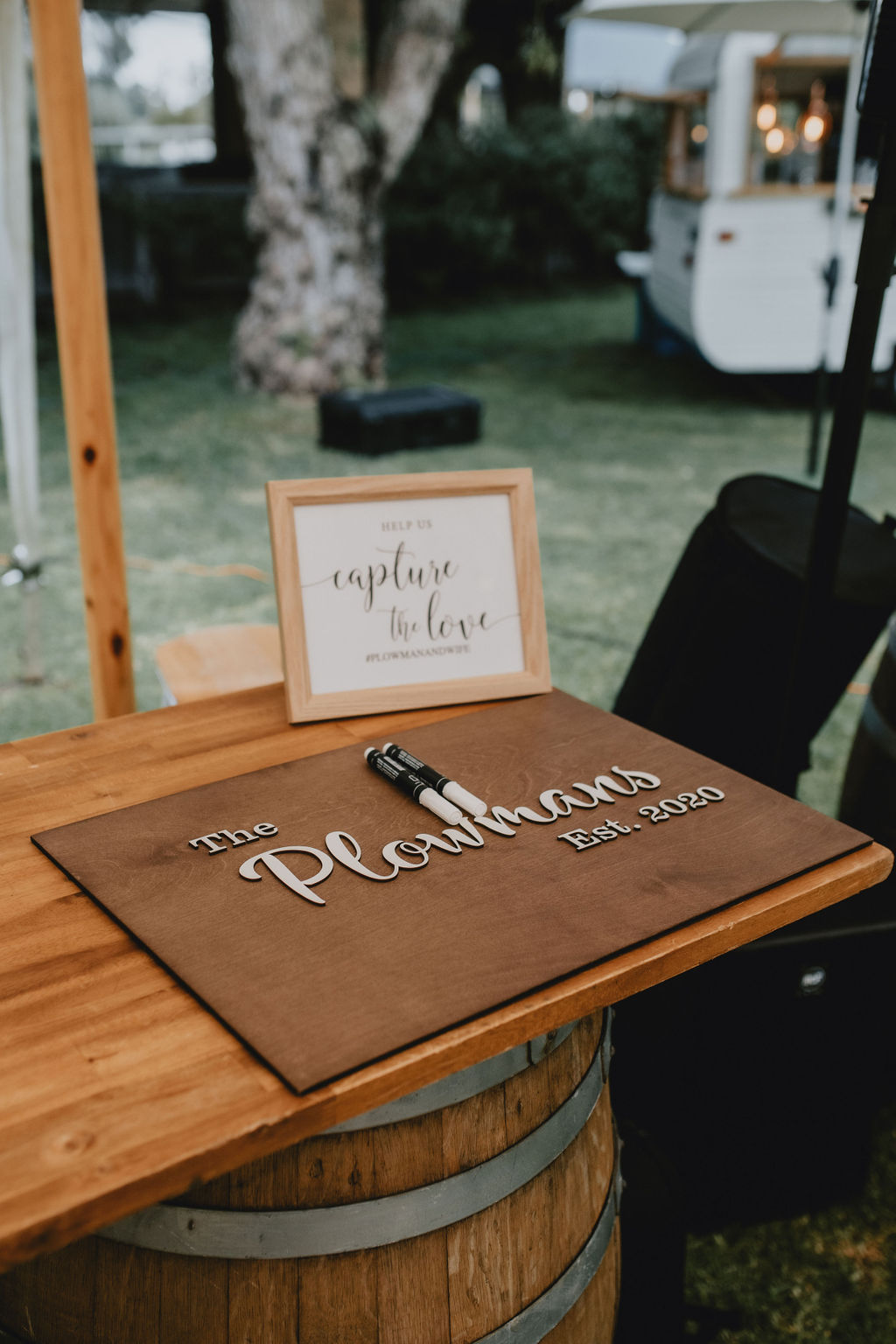 Award-winning specialist wedding cake maker Bridal Select Cakes created a three-tier navy marble wedding cake. It was topped with fresh flowers and a personalised cake topper.
"Our cake tasted incredible!" says Gaby. "We had two flavours – caramel mud and vanilla. We saved our top tier to eat on our first anniversary."
VISIT BRIDAL SELECT CAKES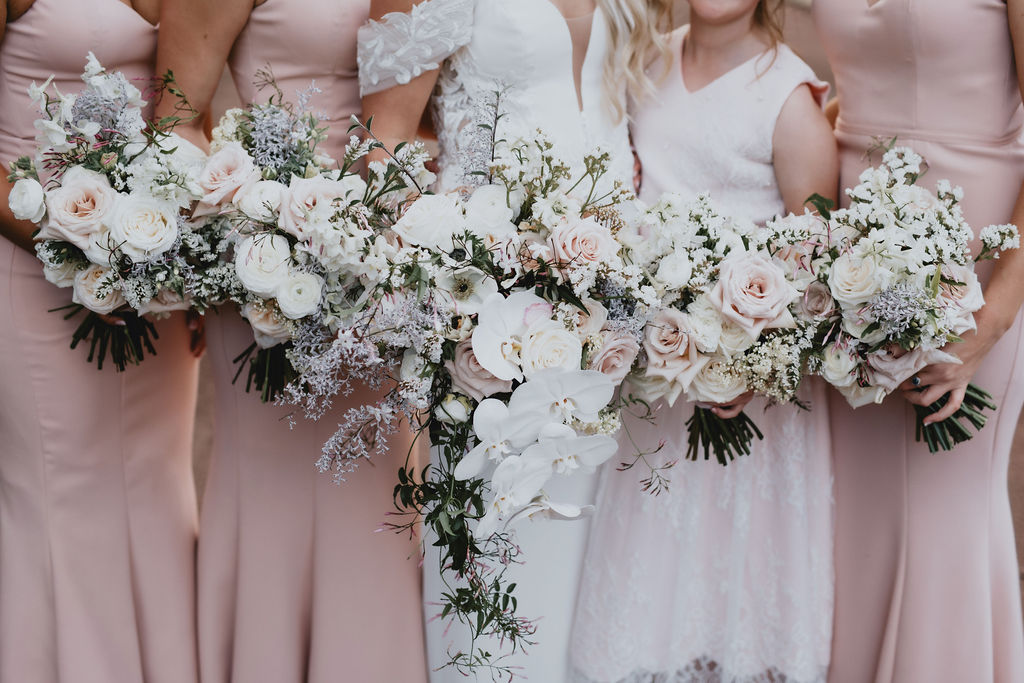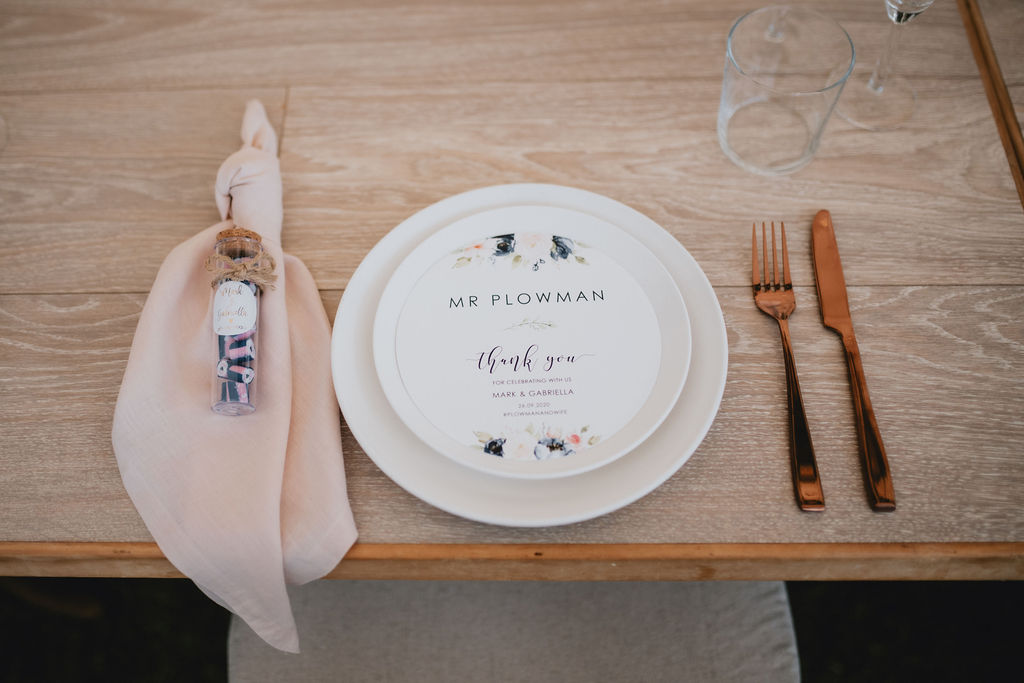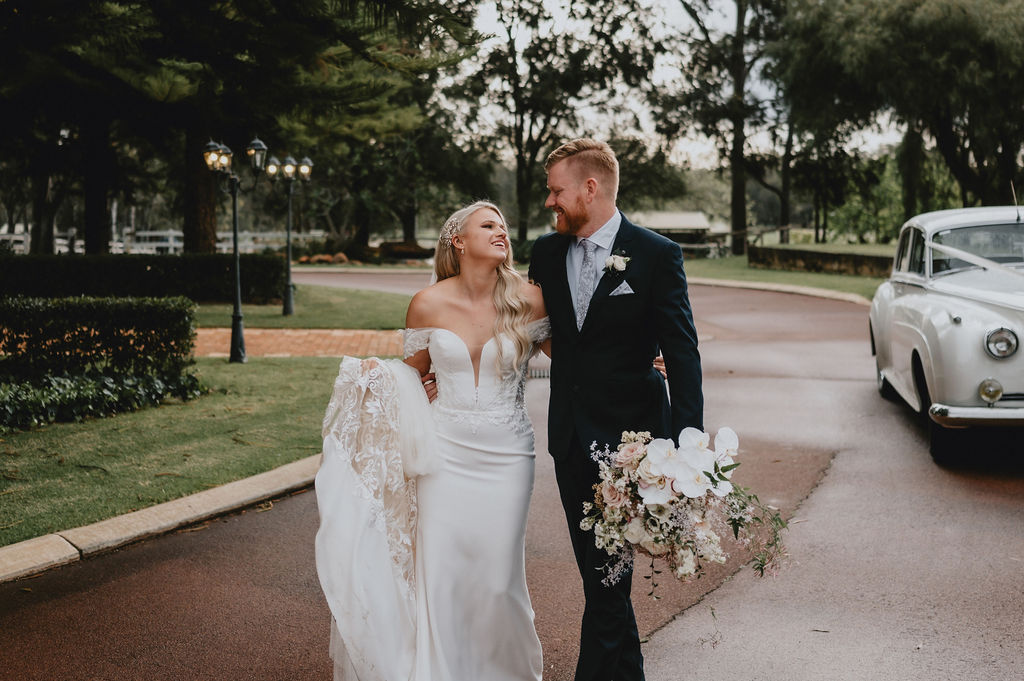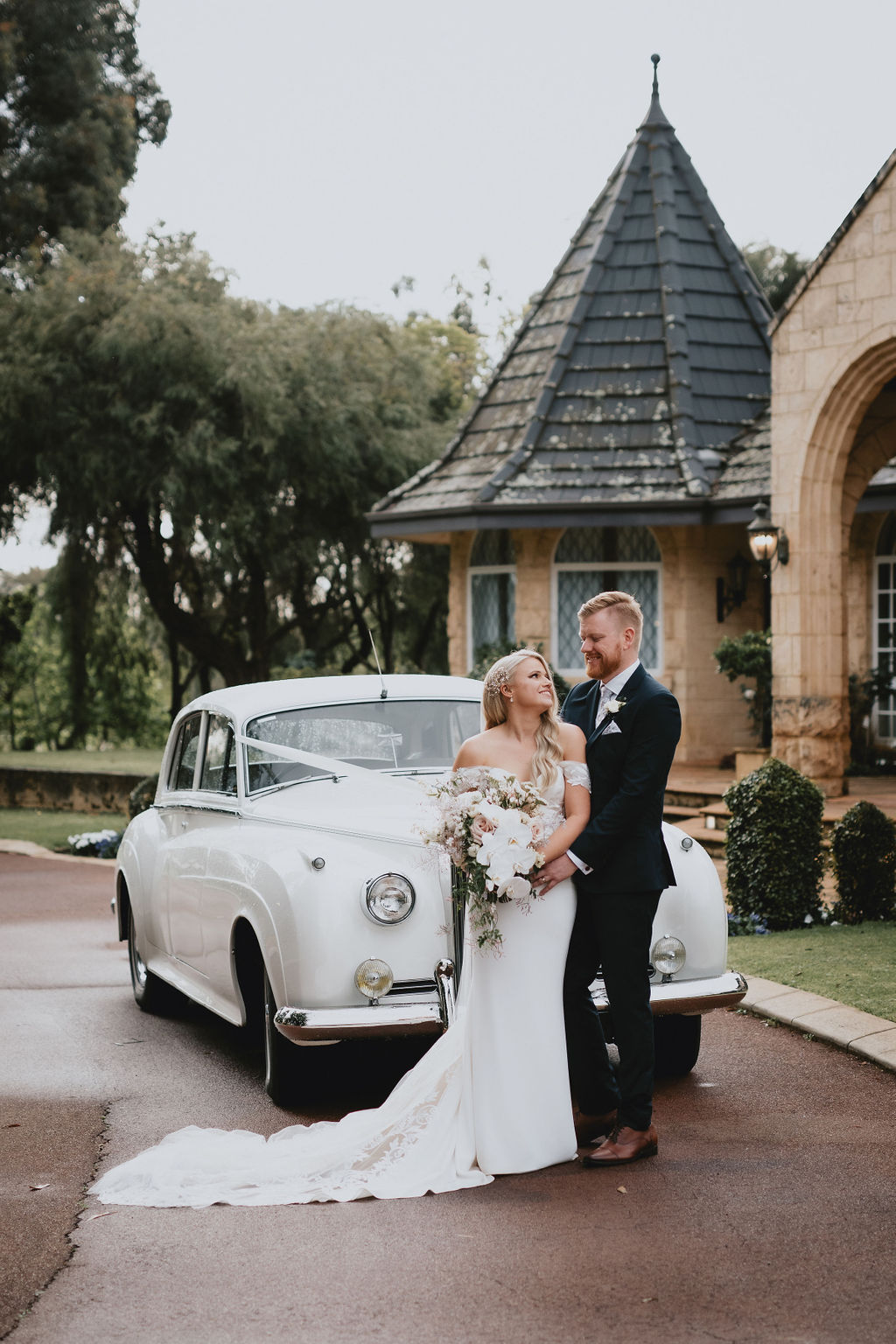 Belle Classic Limousines chauffeured Mark to the couple's classic Perth wedding in a gorgeous white Rolls Royce Cloud sedan.
"My mum also organised a beautiful 1930 vintage Dodge limousine by Perth Vintage Limousines to transport the bridesmaids, my mum and I," adds Gaby.
VISIT BELLE CLASSIC LIMOUSINES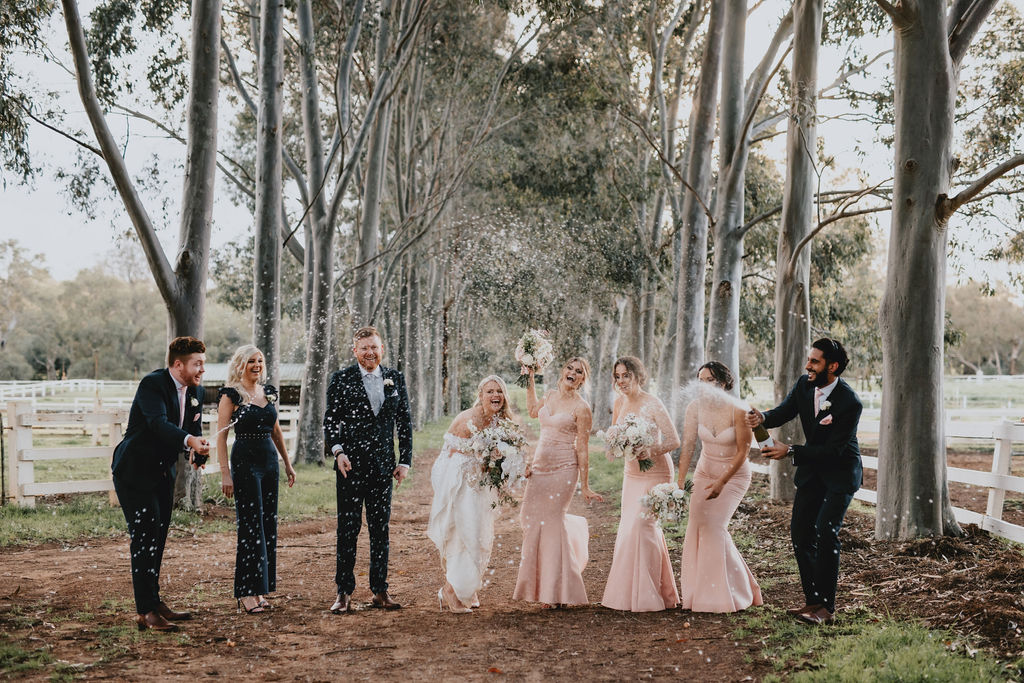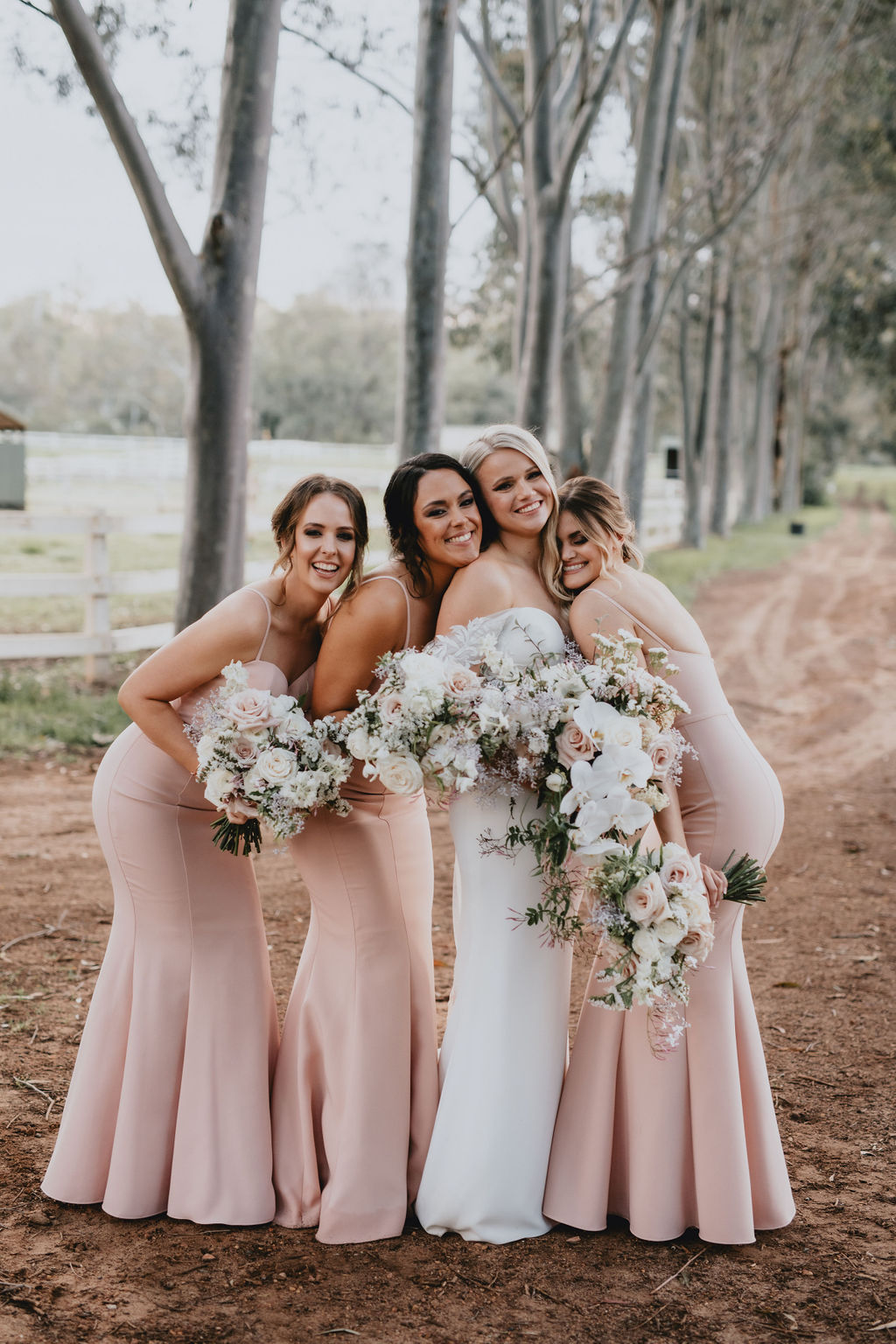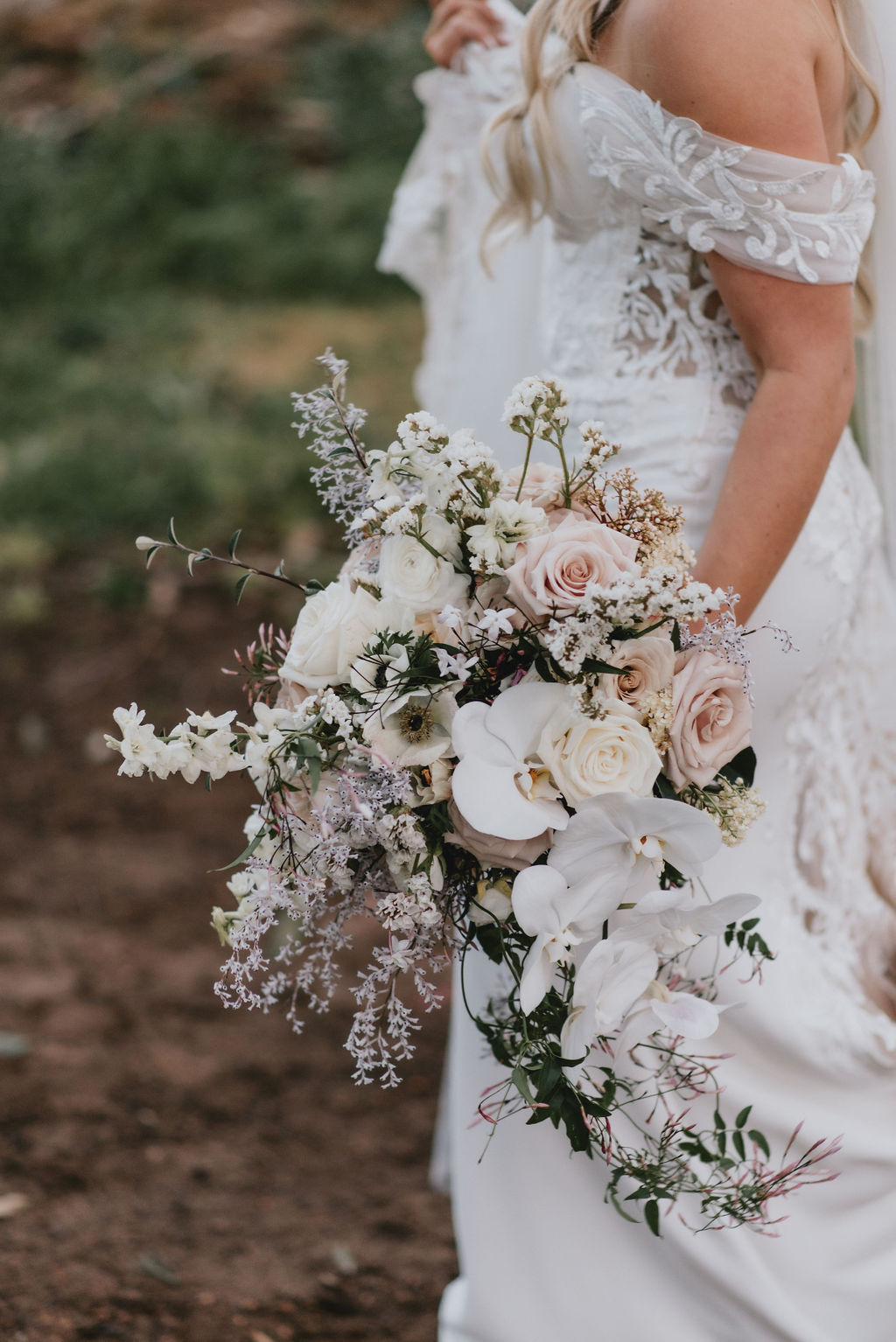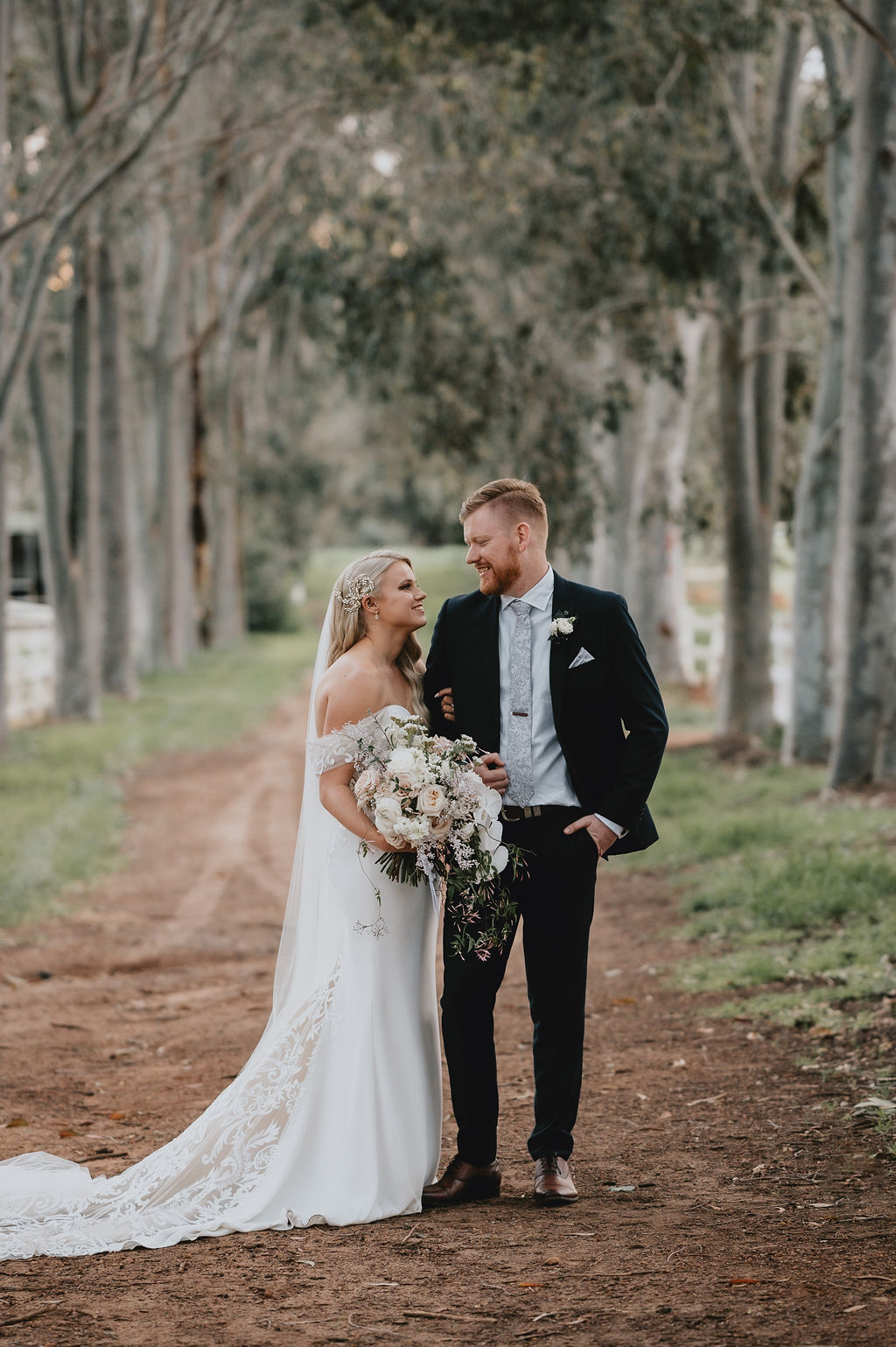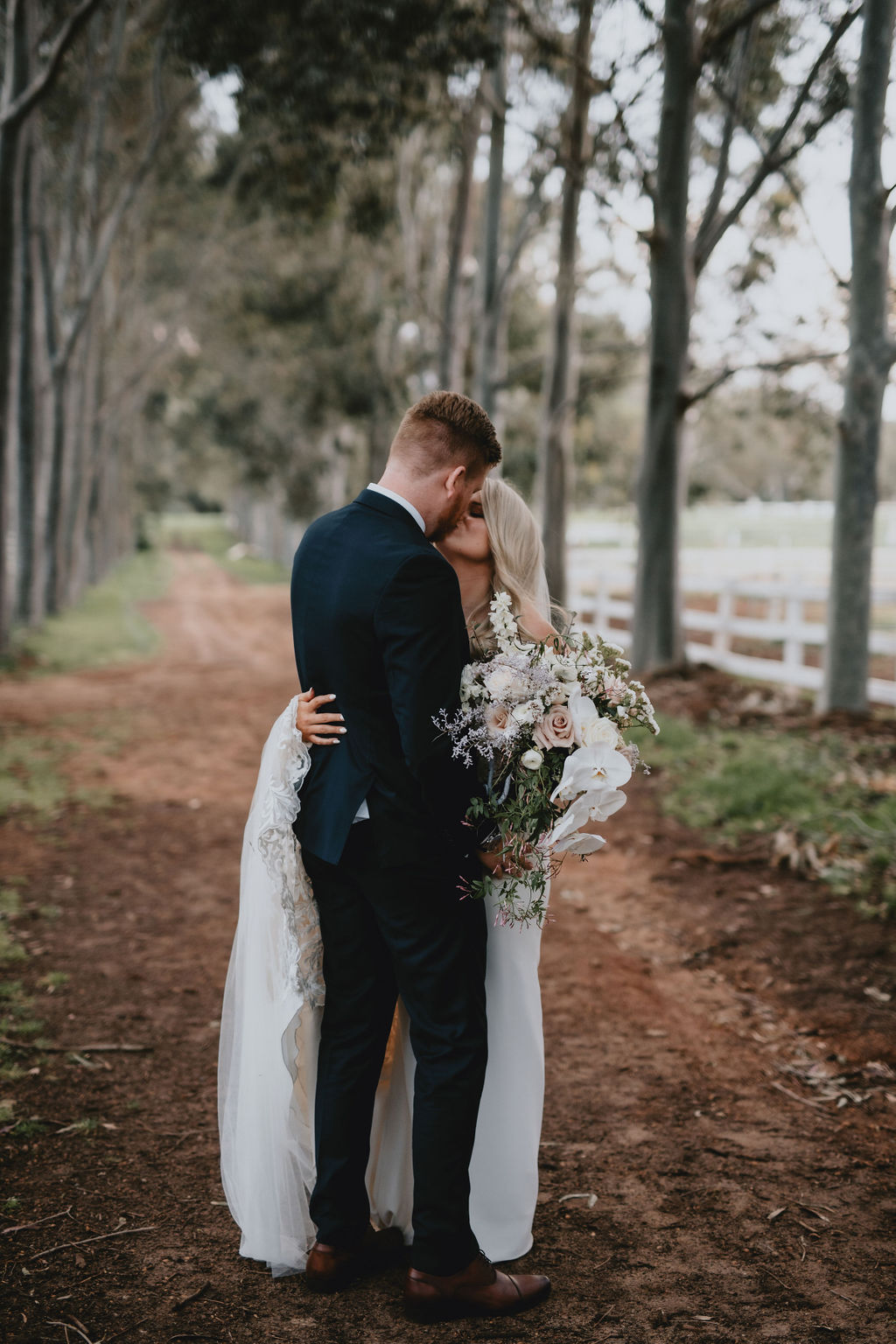 Brookleigh Estate is set on an 80-acre equestrian property, 25km from Perth in the heart of the Swan Valley wine region. Its French chateau architecture, luxury boutique accommodation, and six different wedding spaces make it a stunning venue for versatile weddings. It's one of the few venues in the region that permit you to bring your own caterers.
"Our wedding was all about the scenery and the florals," says Gaby. "We wanted to be surrounded by nature and beauty which is exactly what Brookleigh Estate gave us."
VISIT BROOKLEIGH ESTATE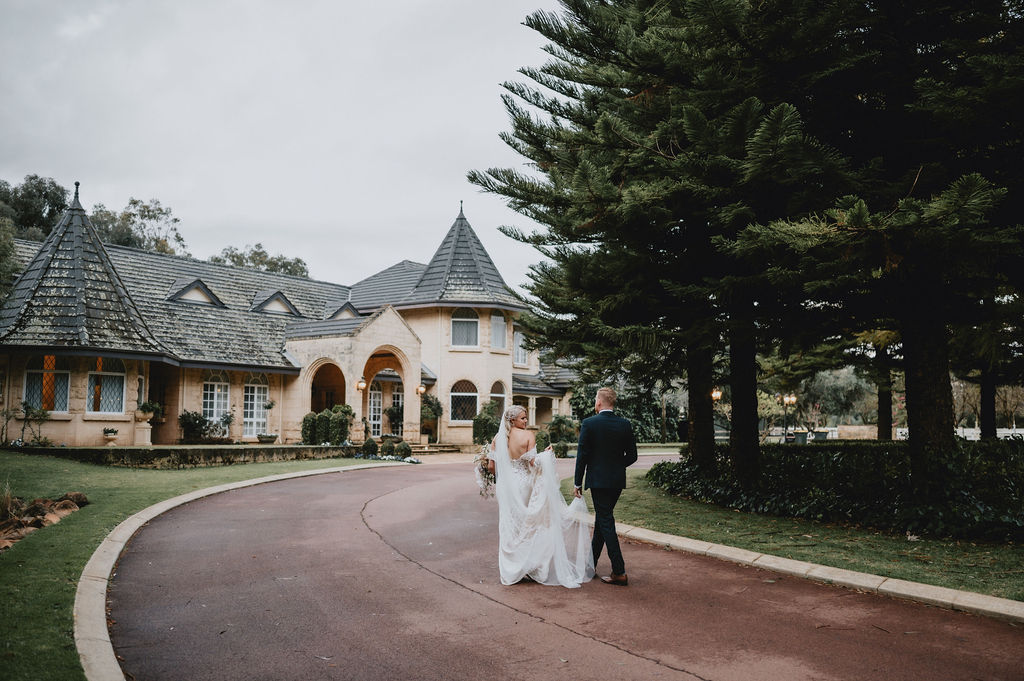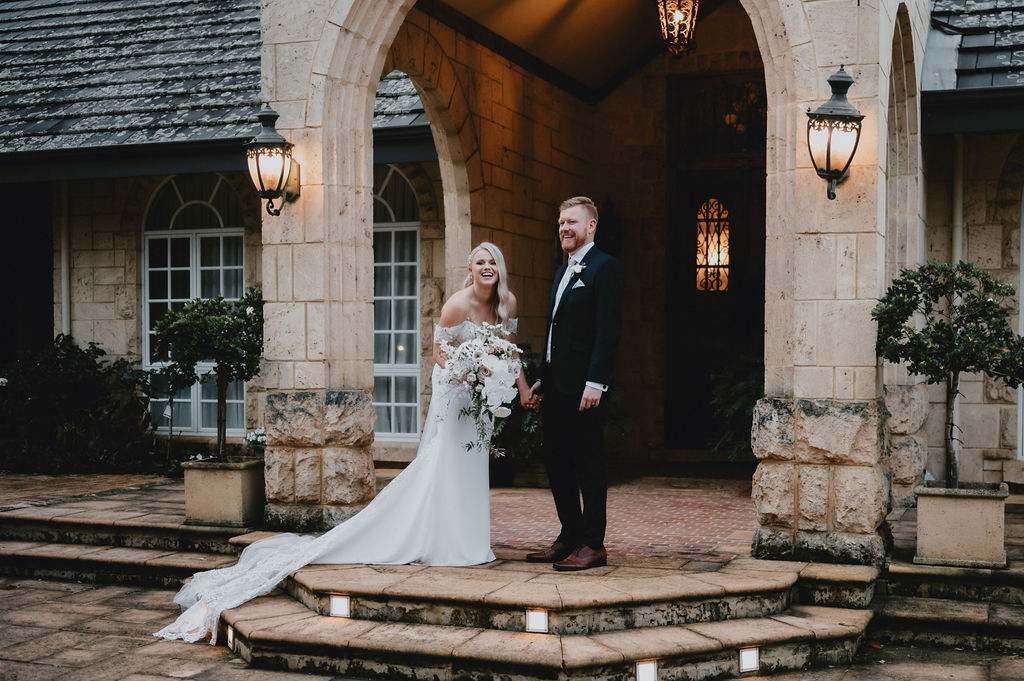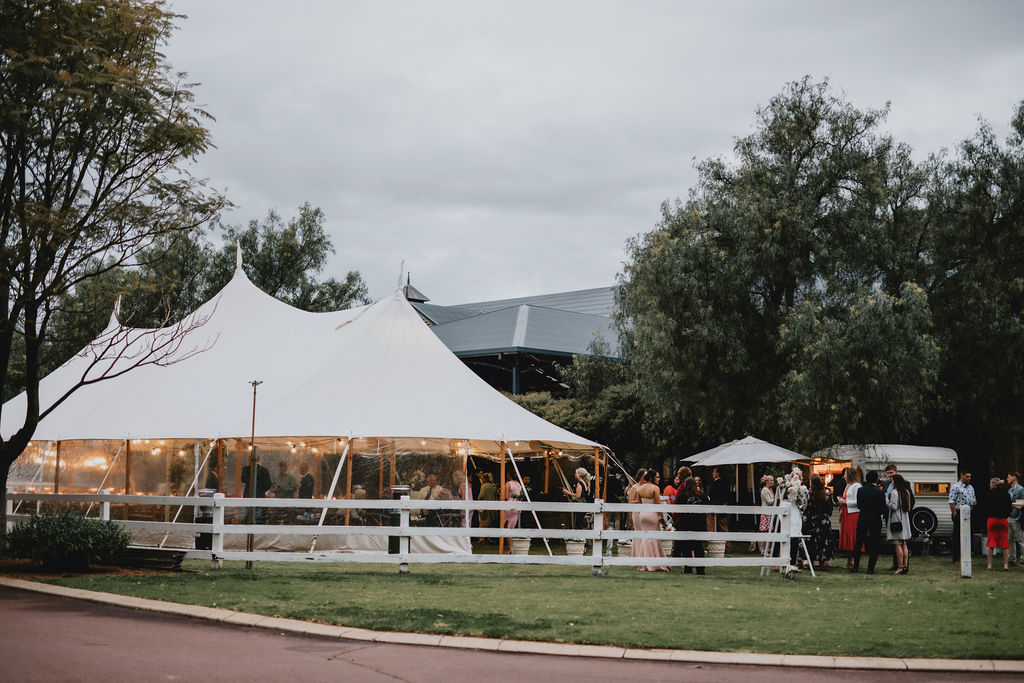 Set up outside the teepee on the lawn area at Brookleigh Estate was a vintage caravan bar by Caravan & Tonic.
Offering beverages of all kinds, including beer, wine and cocktails; coffee, and cold-pressed juices, "Vinnie" is a fantastic addition for outdoor weddings where BYO catering is permitted. The restored caravan bar comes with professional wait staff, glassware and beer taps.
VISIT CARAVAN & TONIC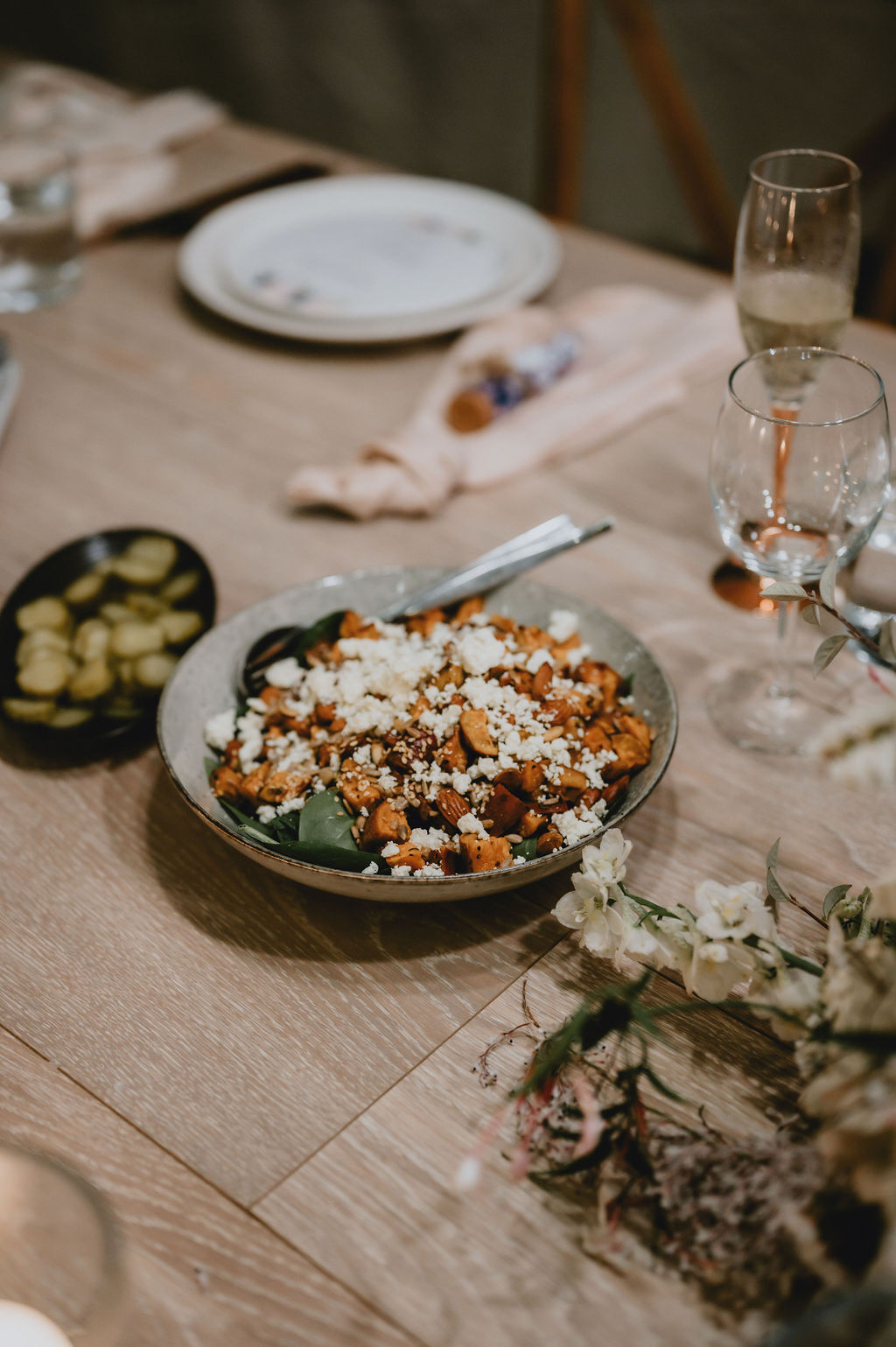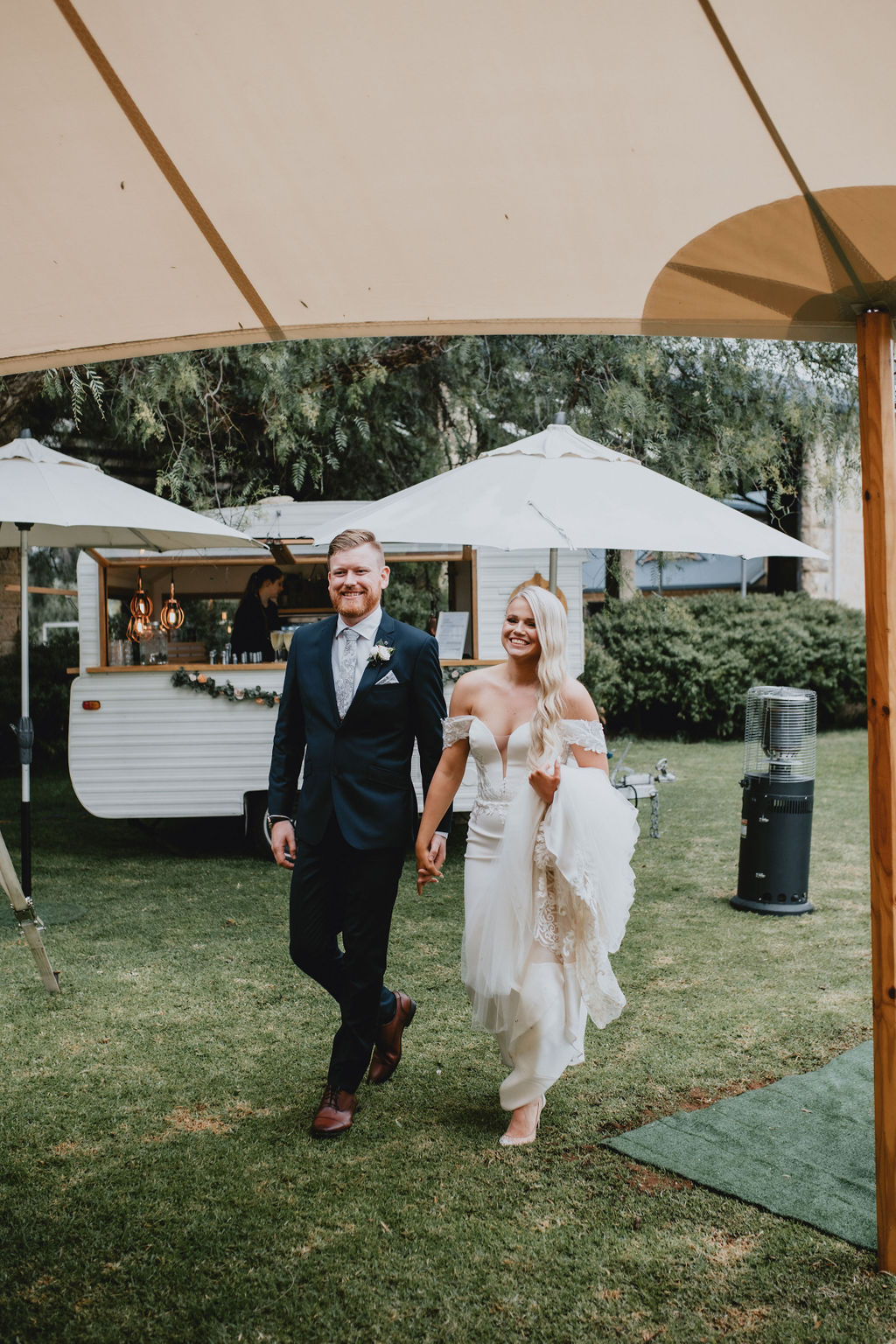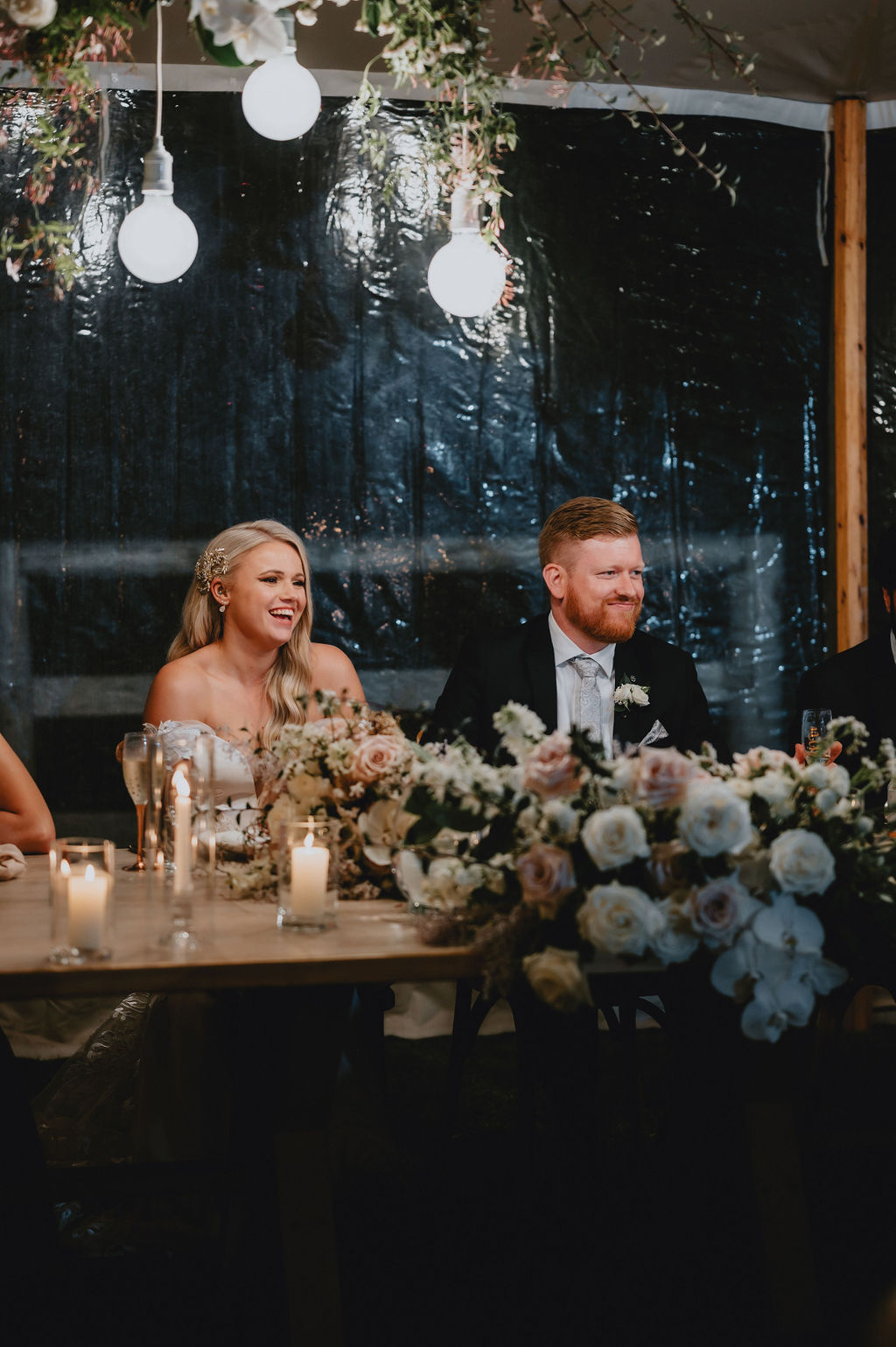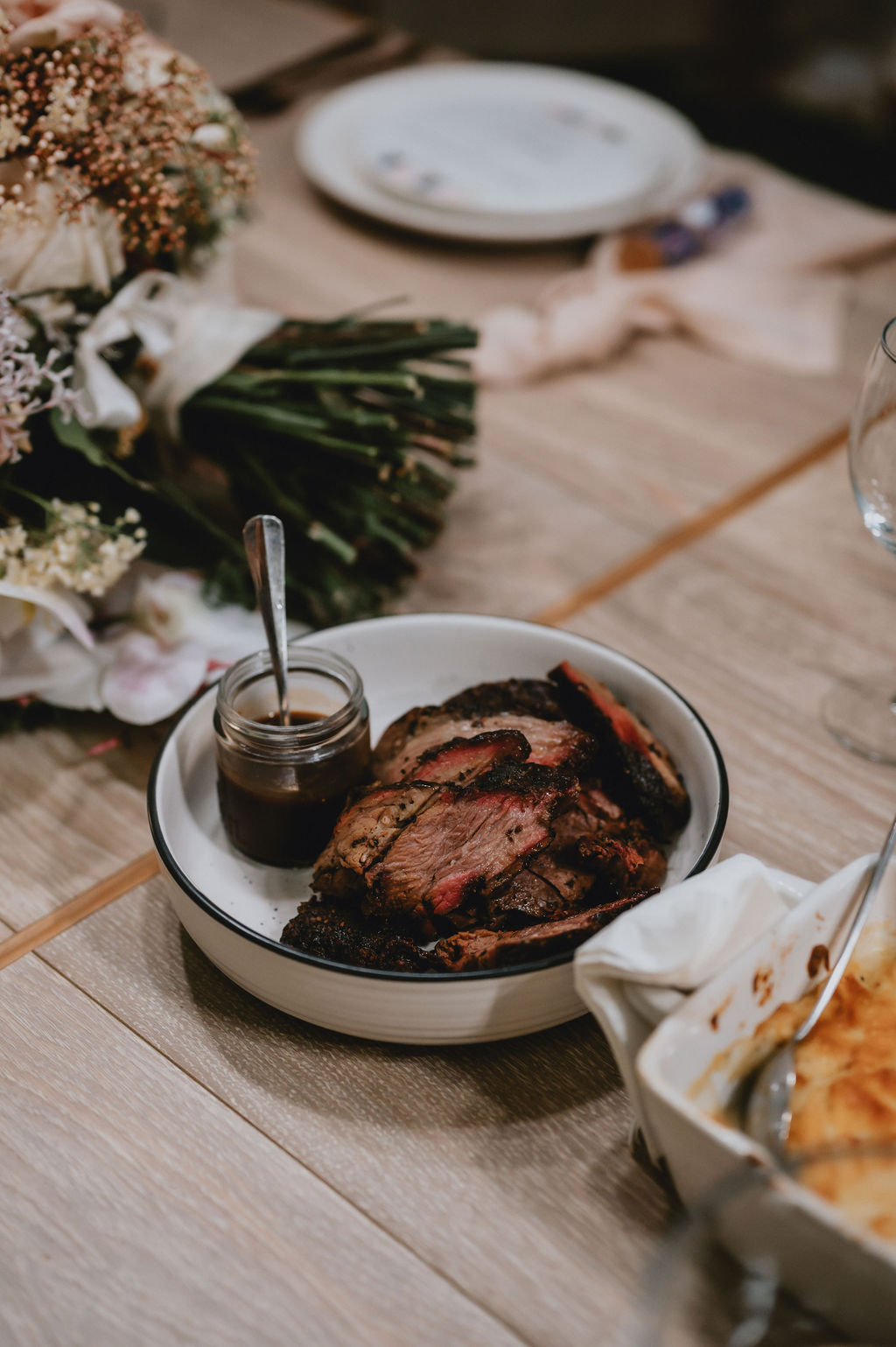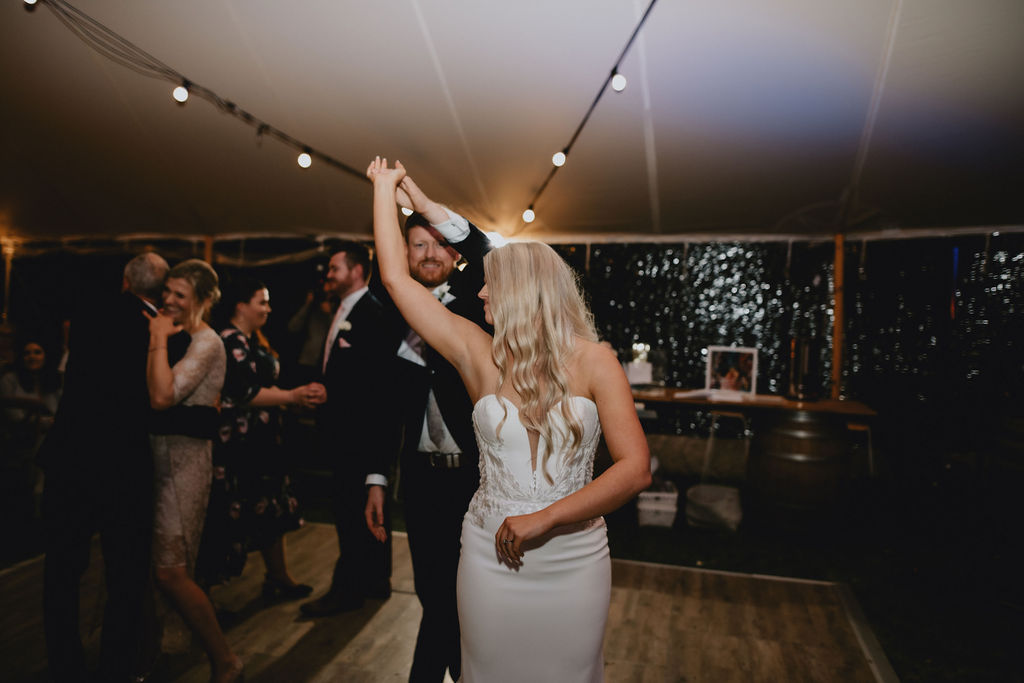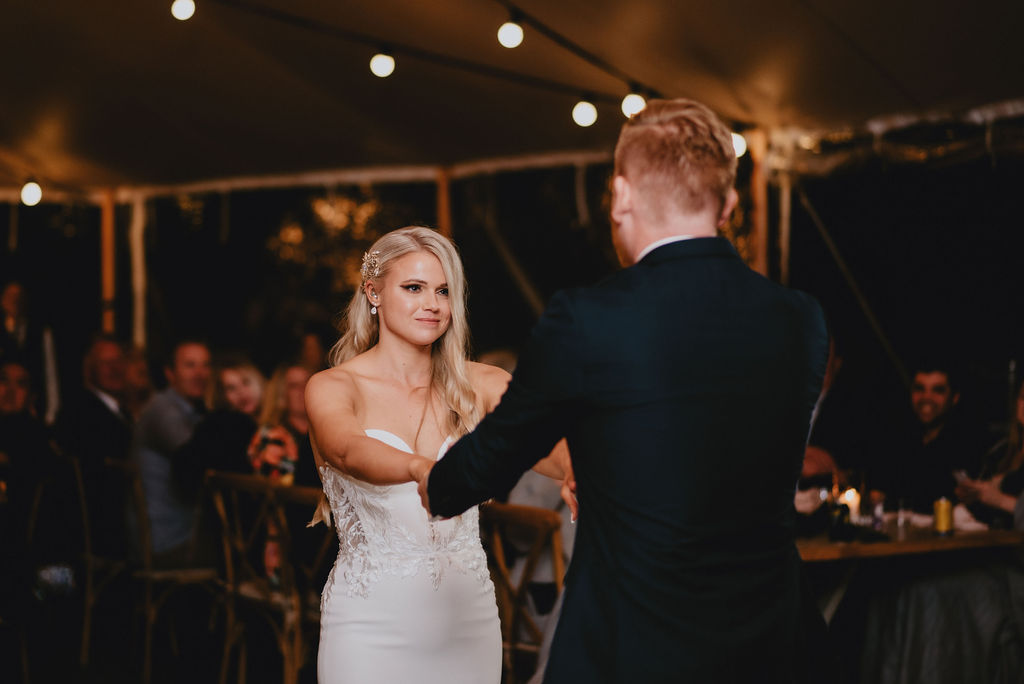 Natural vintage Perth wedding photographer Amy Skinner's storytelling style created wedding photos that were "beyond perfect."
"We loved Amy's work as it really showcases the beauty of nature and she has an eye for creating beautiful rustic photos which is what we wanted," explains Gaby. "On the day she was incredible, she knew exactly where to go for the most perfect shots and wasn't afraid to tell you when you were pulling a face! Her photos are beyond perfect and we wouldn't change a thing!"